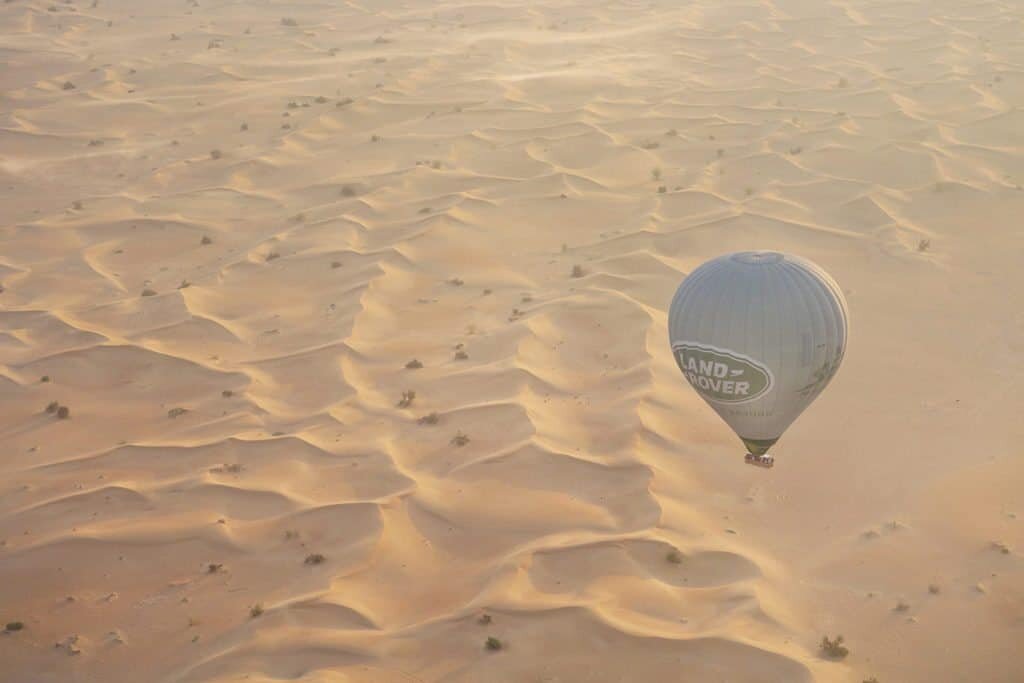 Dubai Hot Air Balloon – Photography Experience
Aerial photography has long been one of my fascinations. Seeing the world from above; the patterns, formations and colours of nature, it's like mother nature has creatively laid out all her goods ready to capture.
While I haven't yet been totally won over by the idea of drone photography (I love the results just not the buzzing sounds), I usually stick to traditional methods of getting high such as helicopters, seaplanes and climbing mountains…actually let's be honest, I spent more time struggling to climb mountains than I ever did on the actual peaks.
One mode of transport I'd never taken was a hot air balloon. A floating basket high above the ground with no way of steering and only the wind to guide the way…yikes. But, last week in Dubai I couldn't resist and since it was my birthday, treated myself and my camera to a balloon flight over the desert. Romantic.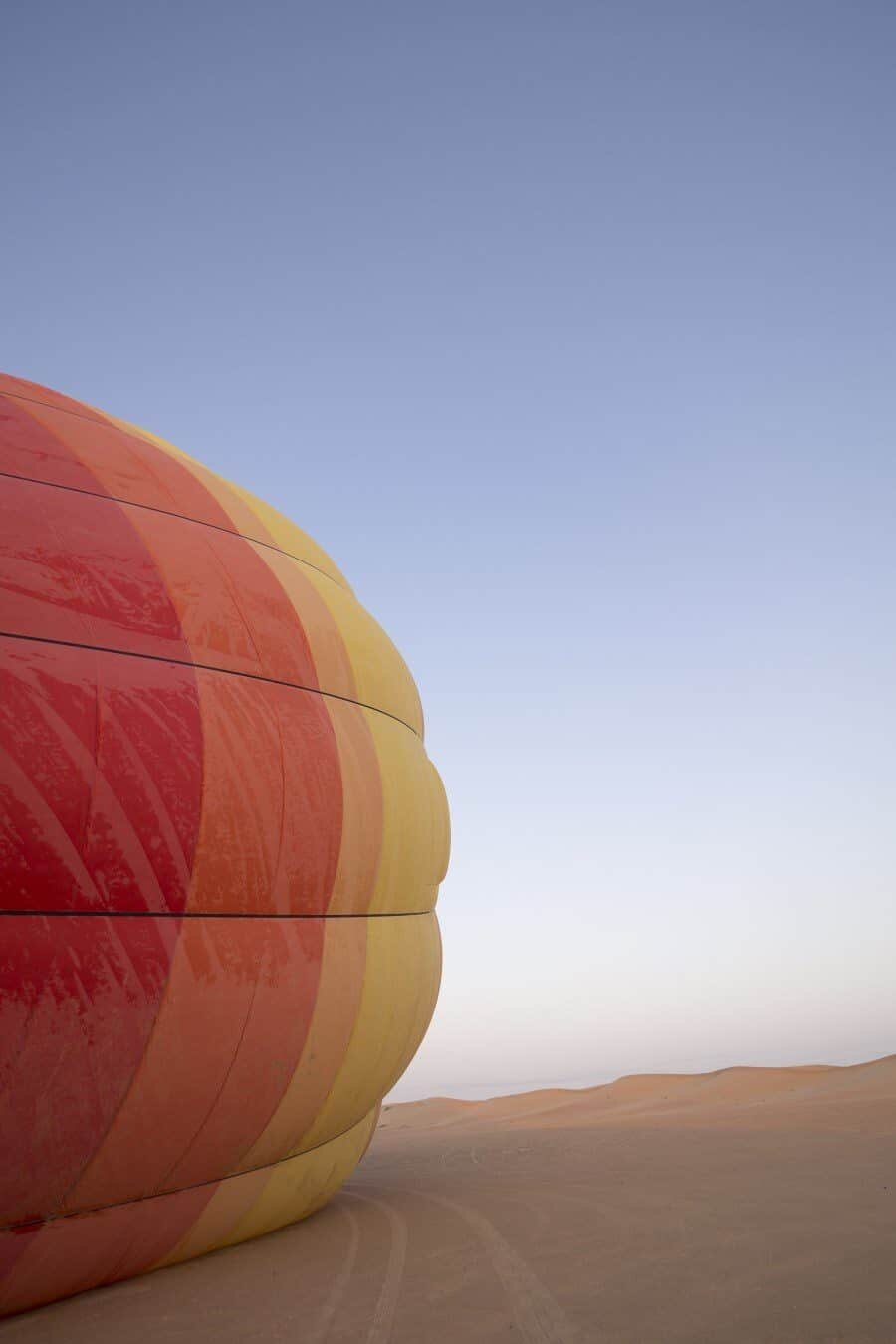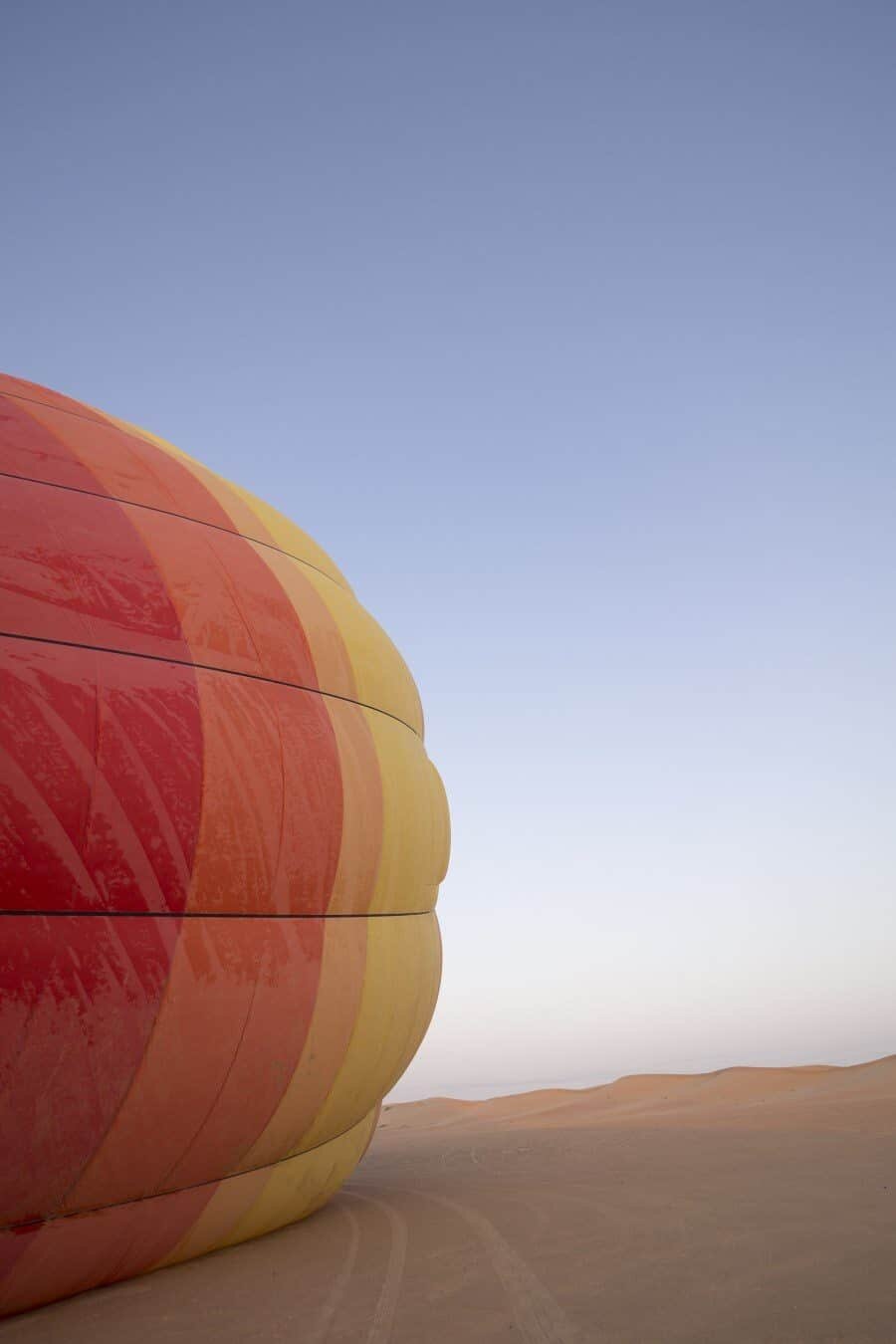 I'll be sharing a post all about camera settings and what gear is best for taking photos from a hot air balloon but for the moment, I just wanted to share a gallery of images. I don't operate so well before about 8am so with a 5am sunrise, I'm so surprised and happy with the photos I captured. Actually, so surprised in fact that I can't actually remember taking some of them…I'm pretty sure I was still half asleep for at least the first 15 minutes because some of the photos I have no recollection of taking. Professional I know.
Dubai Hot Air Balloon Ride
Rising at 3am to drive west of Dubai we arrived to a thick fog that hovered above the take-off site. It was apparently the first fog of the season but it also meant we were unable to fly until it cleared. Instead we waited at a gas station nearby and watched as the giant red ball of sun rose over the Al Hajar Mountains in the distance. While inside I was secretly wishing we were up in the clouds photographing this magic, I'm also a total wimp and was more than happy the team took the 'safety first' approach. Within minutes of the sun rising the fog began to clear and we were whisked off to the balloon and were suddenly up, up and away.
Not even realising we were flying (again, possibly because I was sleeping while standing up), the balloon rose from the sand dunes and the incredible landscape appeared below.
The glow of morning sunlight was creating patterns and shadows across the dunes. The warm tones of fog blending with intense heat and desert colouring was everything I had hoped for.
Along for the ride was a falcon who perched himself beside me for the trip and turned his beak every time I lifted my camera, just incase it was quail.
After drifting over the dunes, watching camels below, gazelle's jumping and zipping over the sand, we landed just beside a goat farm, to the utter surprise of the goats.
I have to say, as a photography experience, it was one of the best things I've ever done. If you're into aerial photography of landscapes and natural patterns, a desert balloon ride is for you! Also afterwards, for the car enthusiasts you're transported by vintage Jeep to breakfast in the desert…pretty fancy!
Take a peek below at a collection of photos I took from the balloon with my Olympus OM-D E-M1 Mark II paired with the 40-150mm f2.8 PRO lens and then the wider shots are taken on the OM-D E-M10 Mark II paired with the 7-14mm f2.8 PRO lens. Yes, I was clearly THAT person who took all their gear around their neck and snapped away the entire flight…it was the best! For aerial photography adventures you don't want to miss a moment of the scenes that pass you by so it's best to be prepared 🙂
Thanks to Ballooning Adventures Emirates for such a smooth flight.
Read more – The Best Photography Locations in Dubai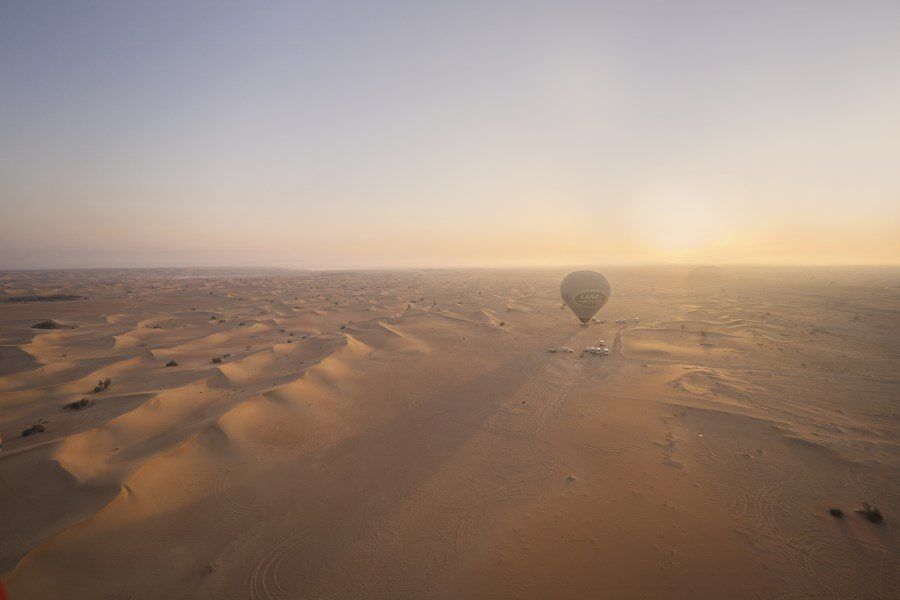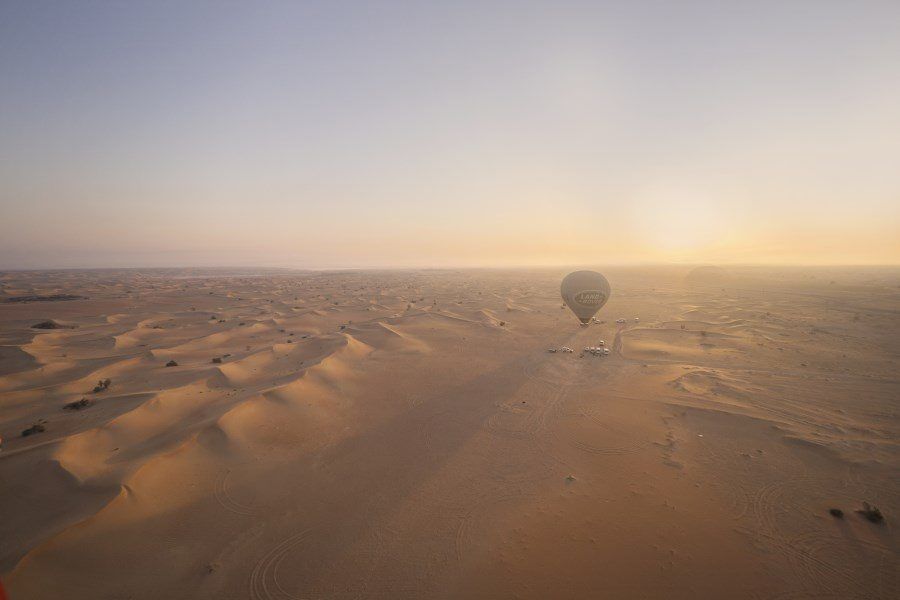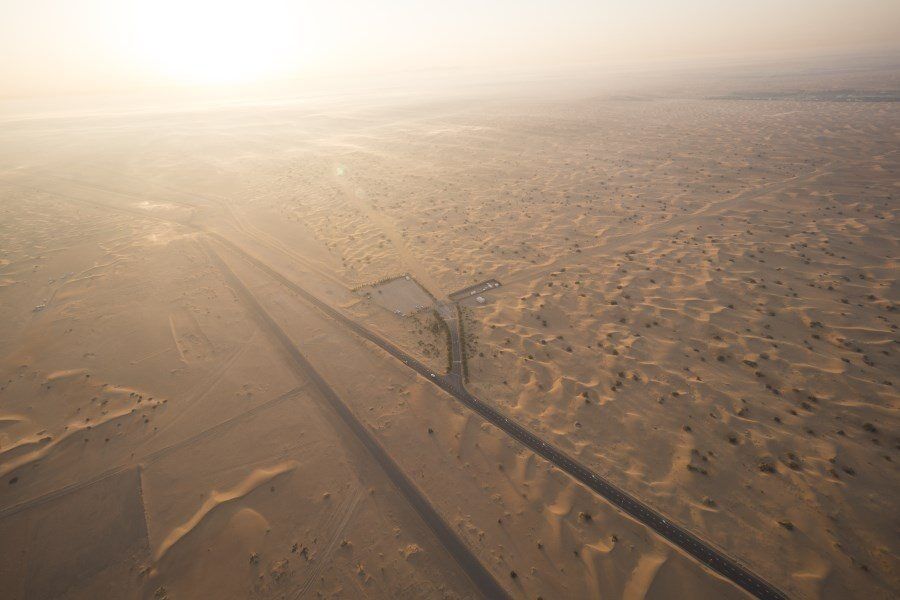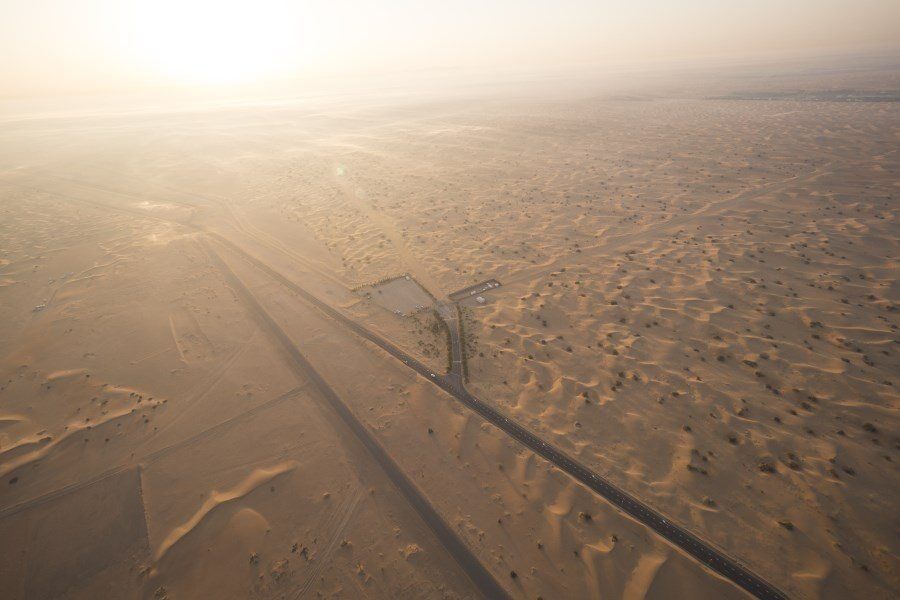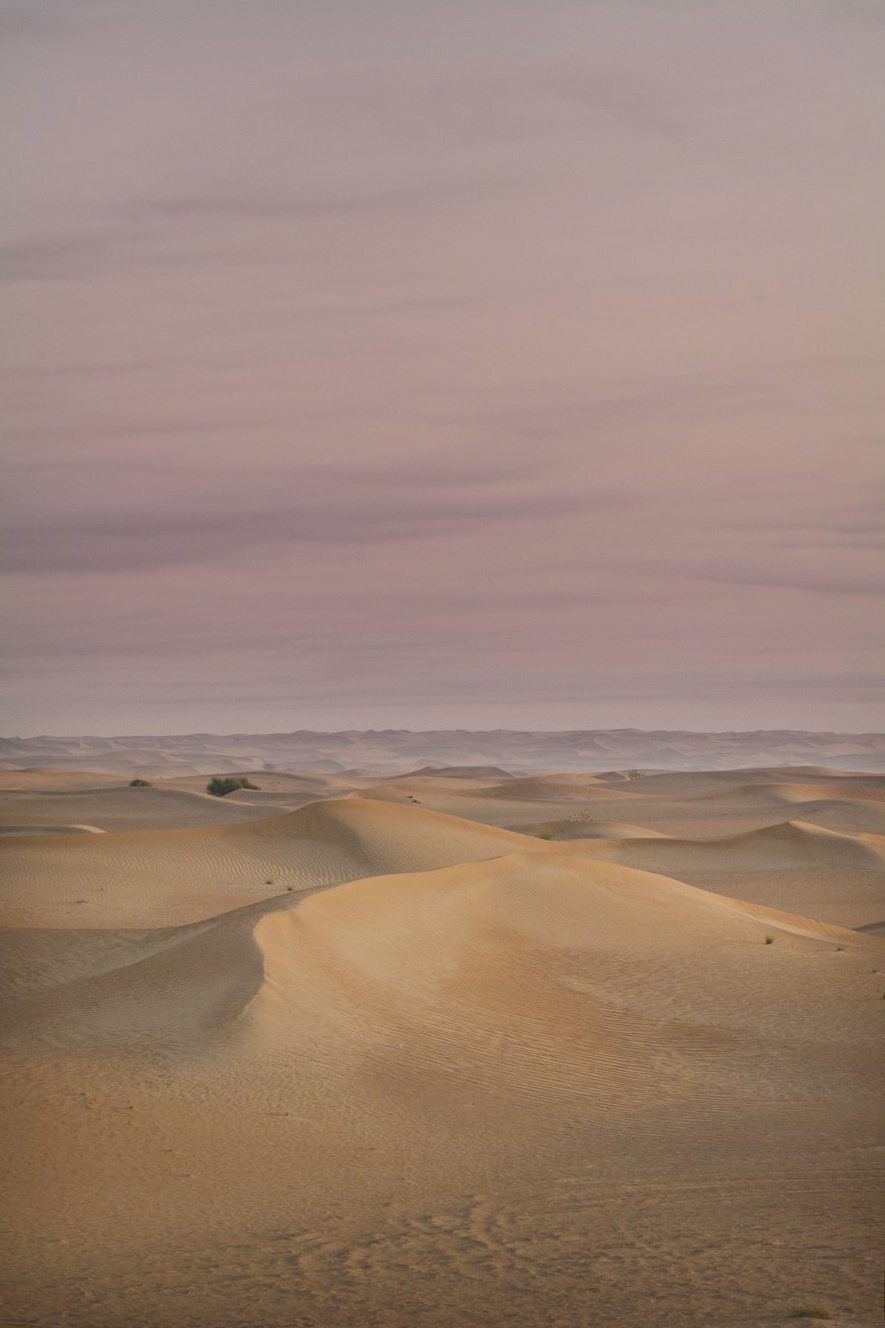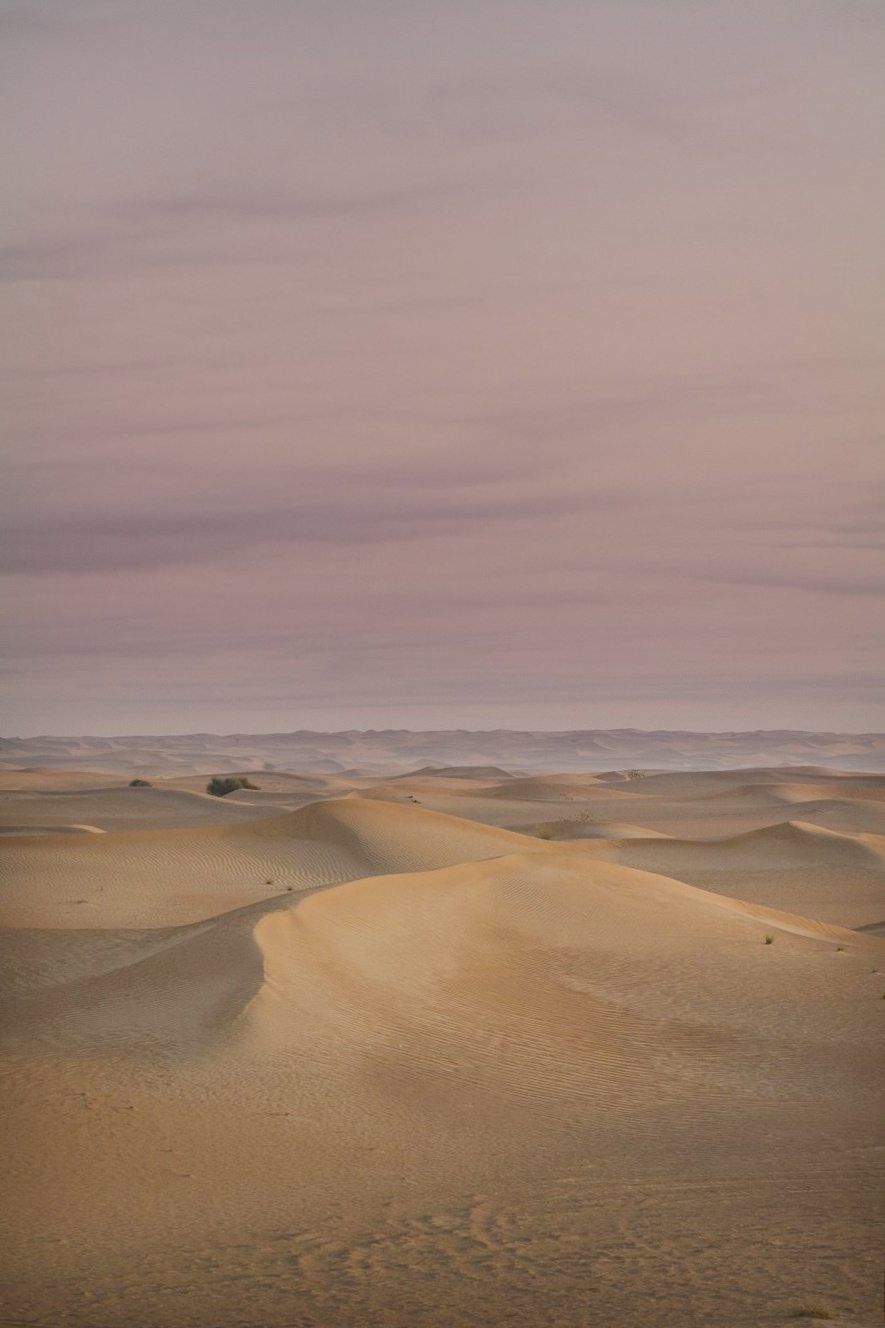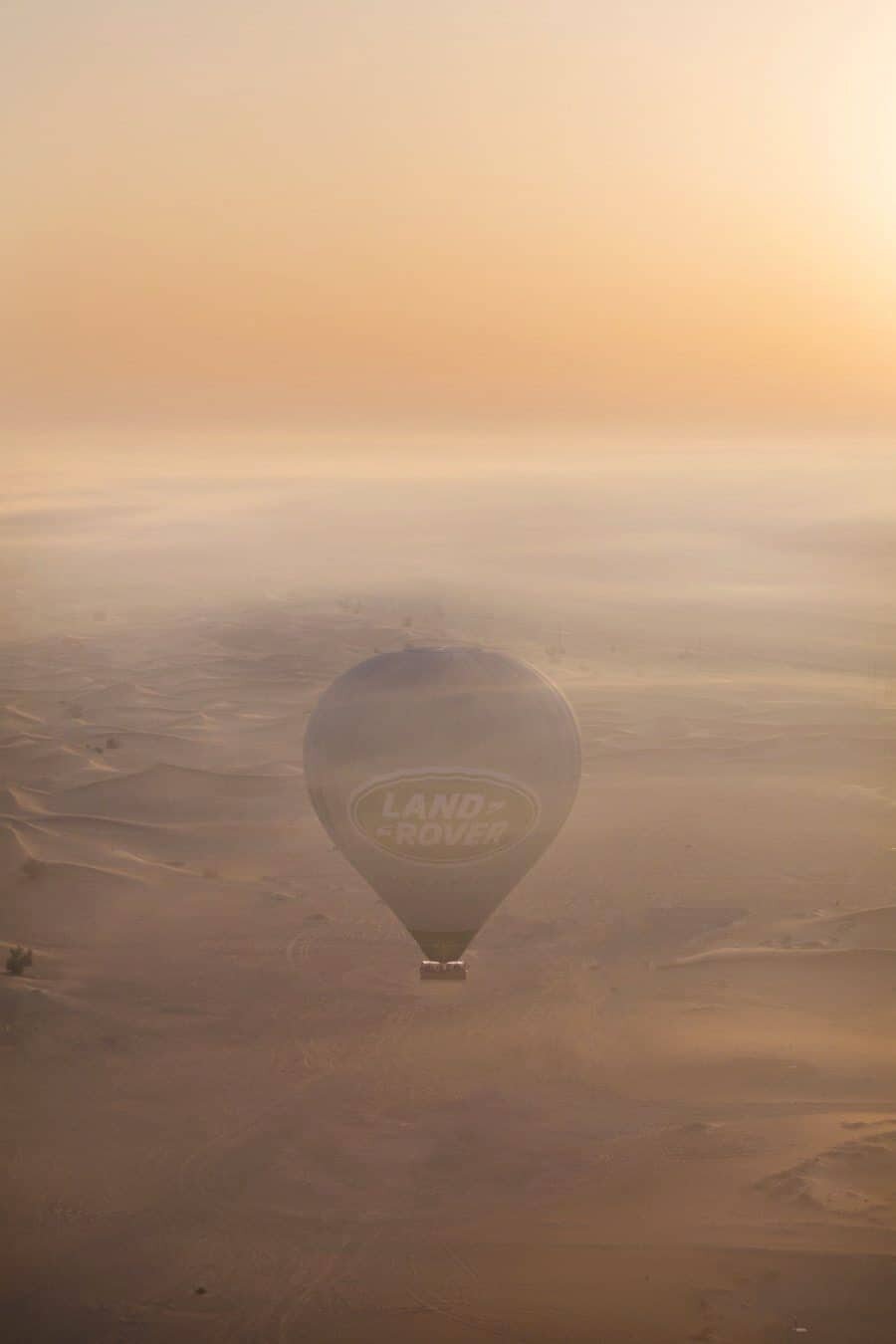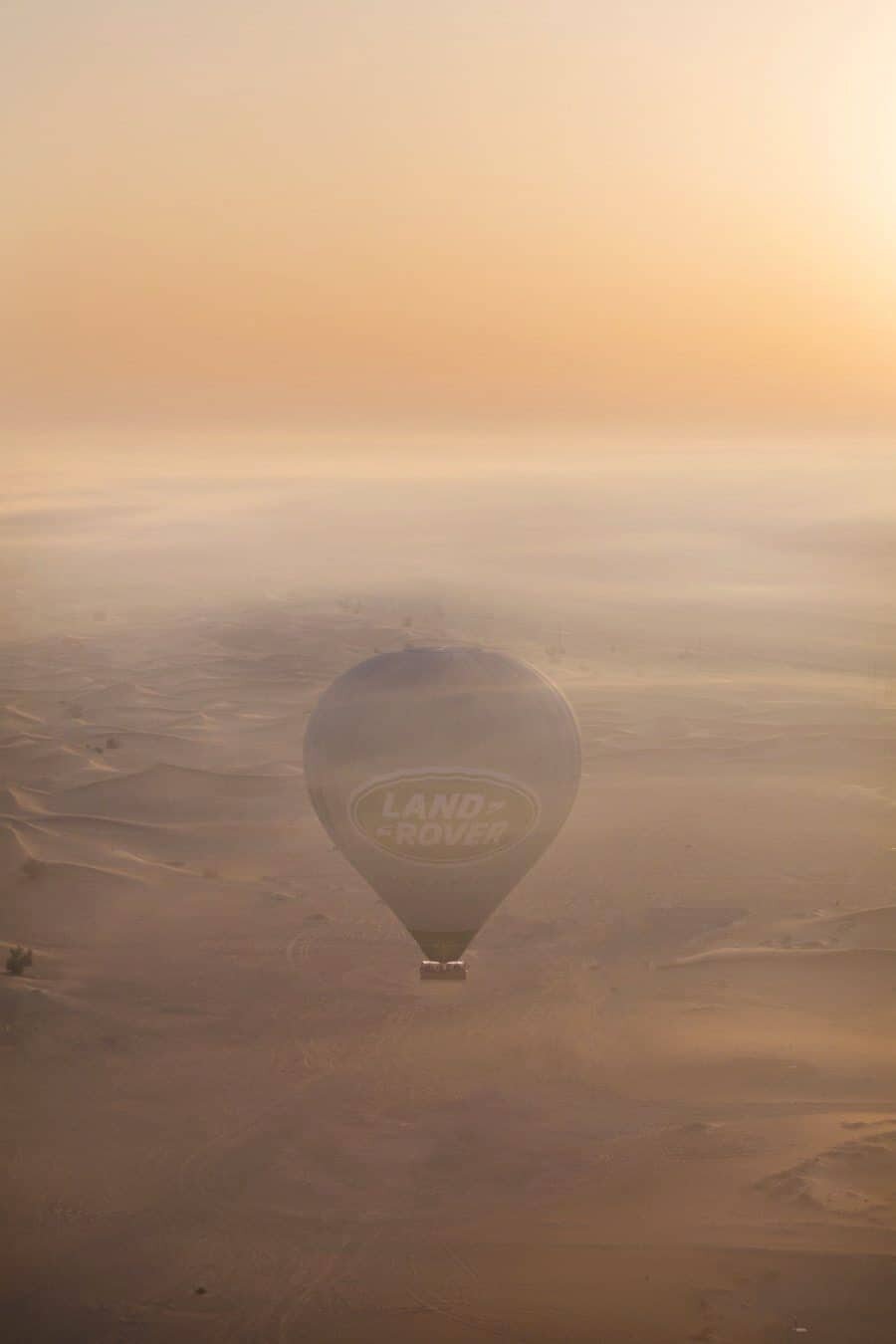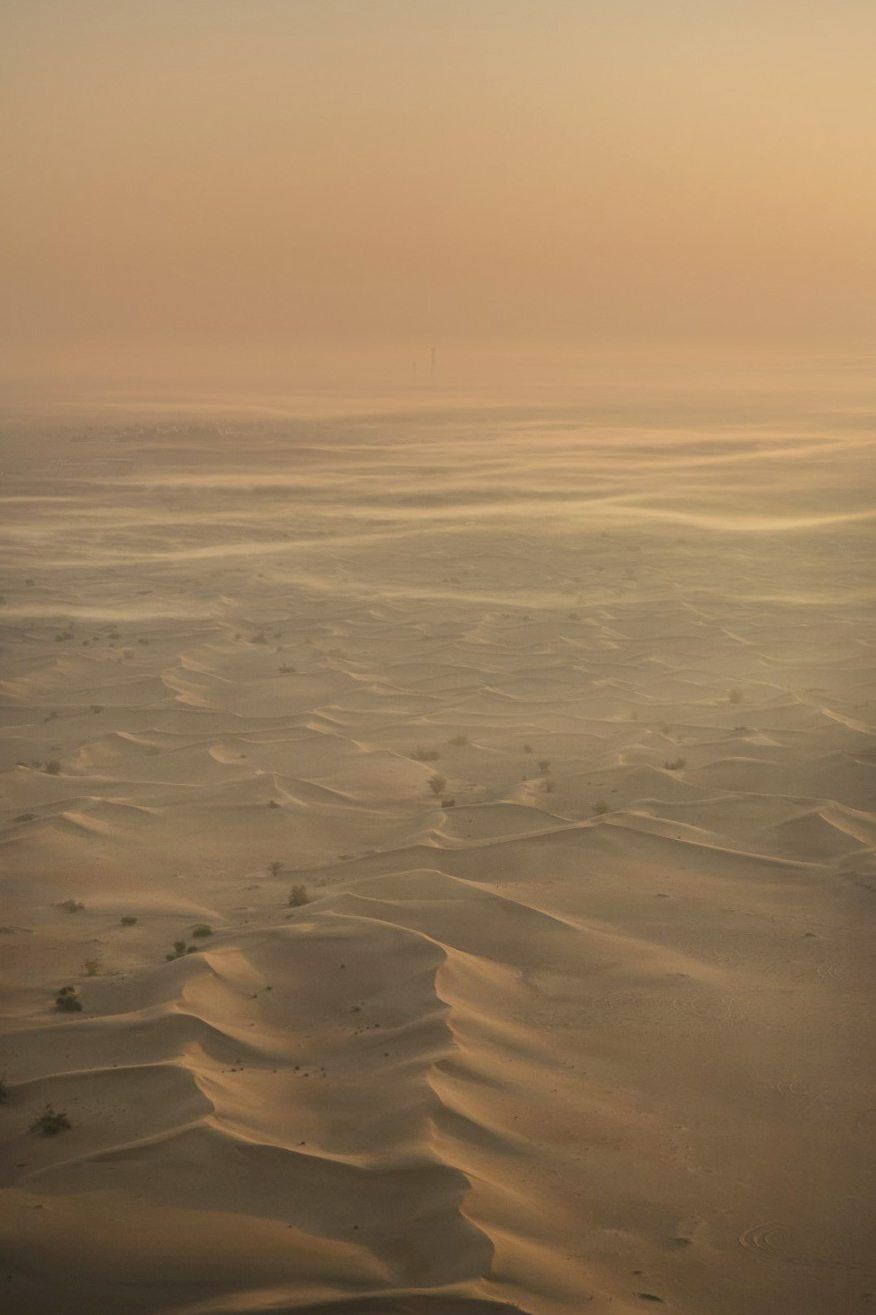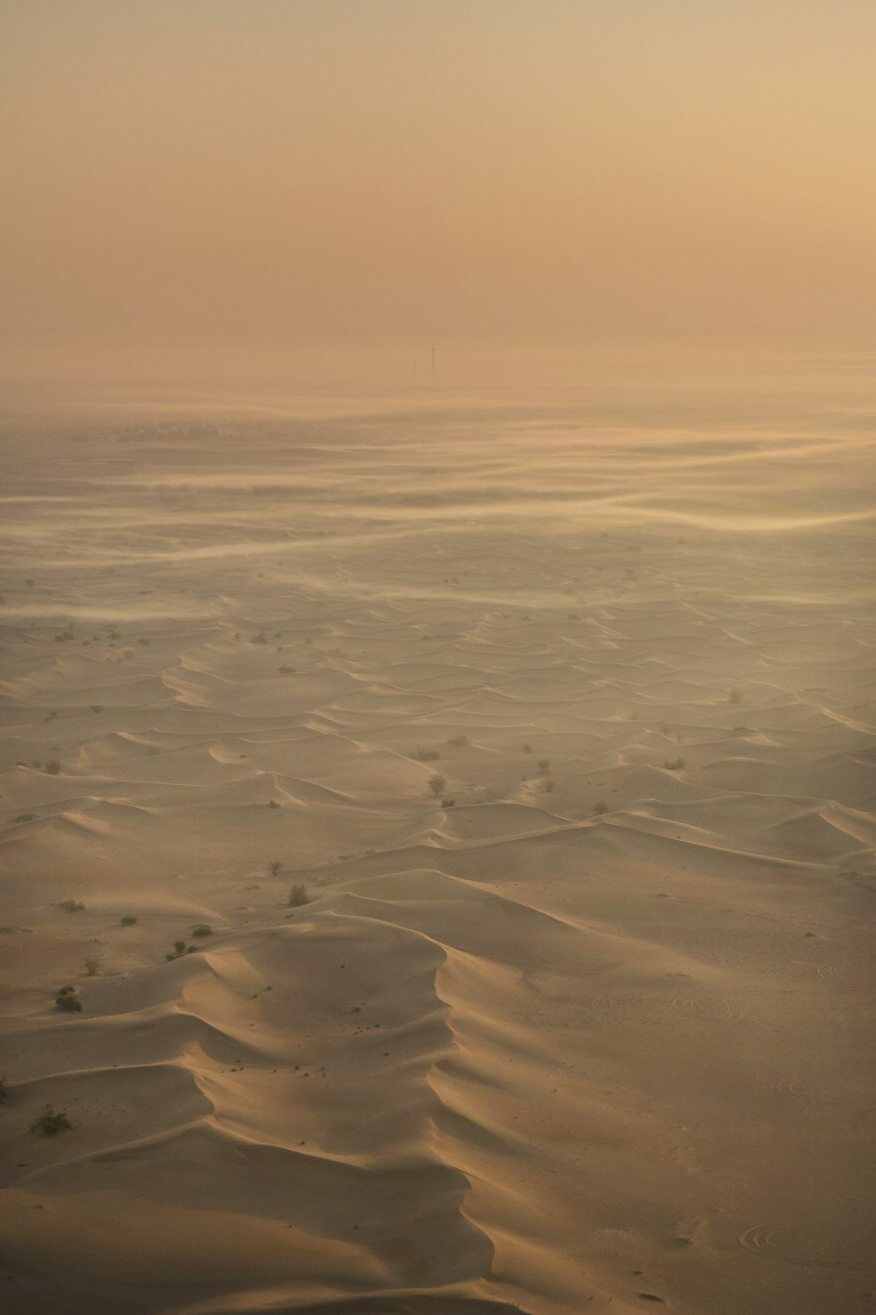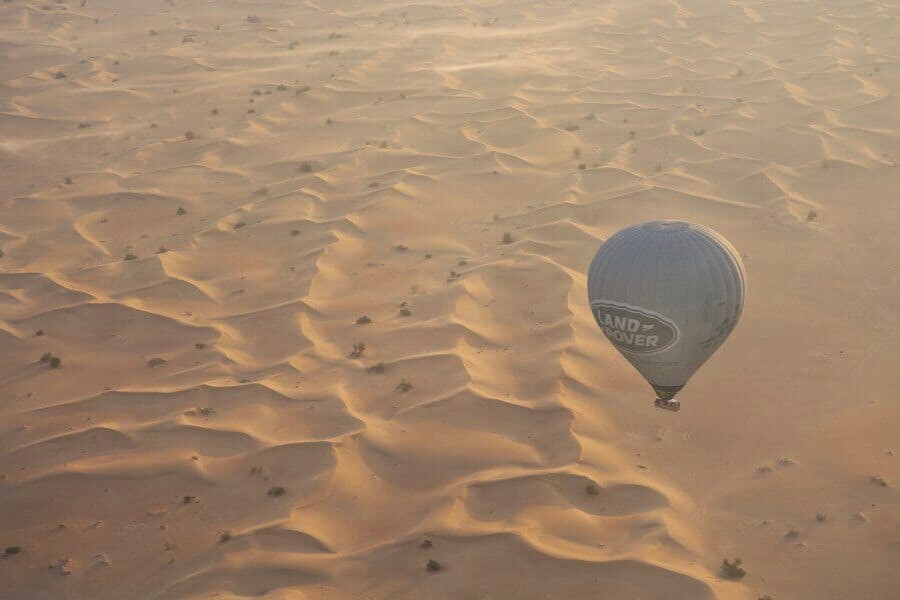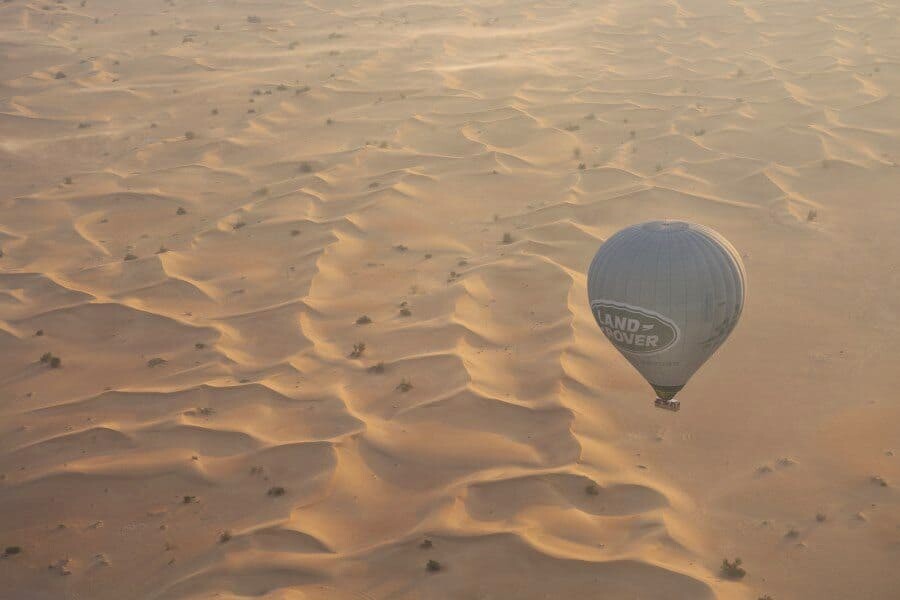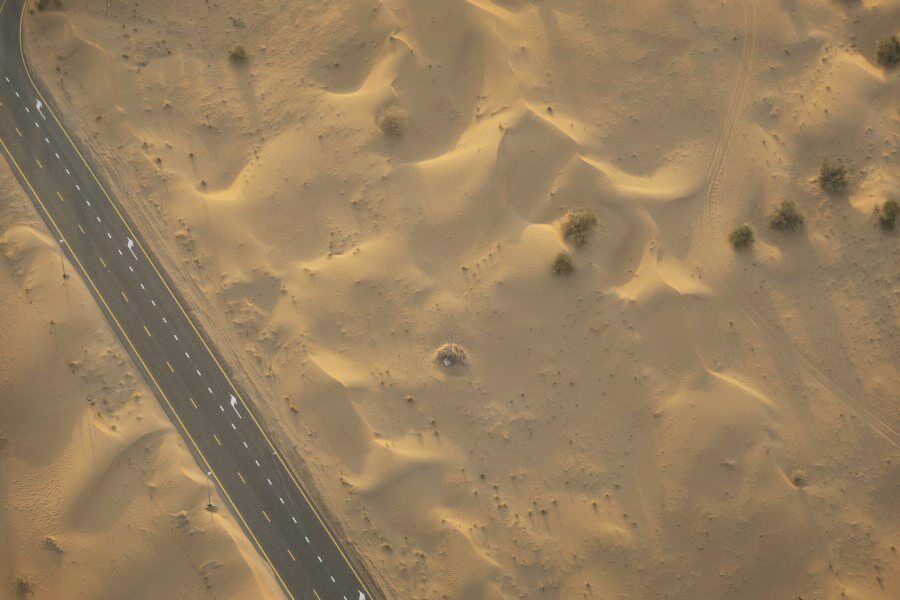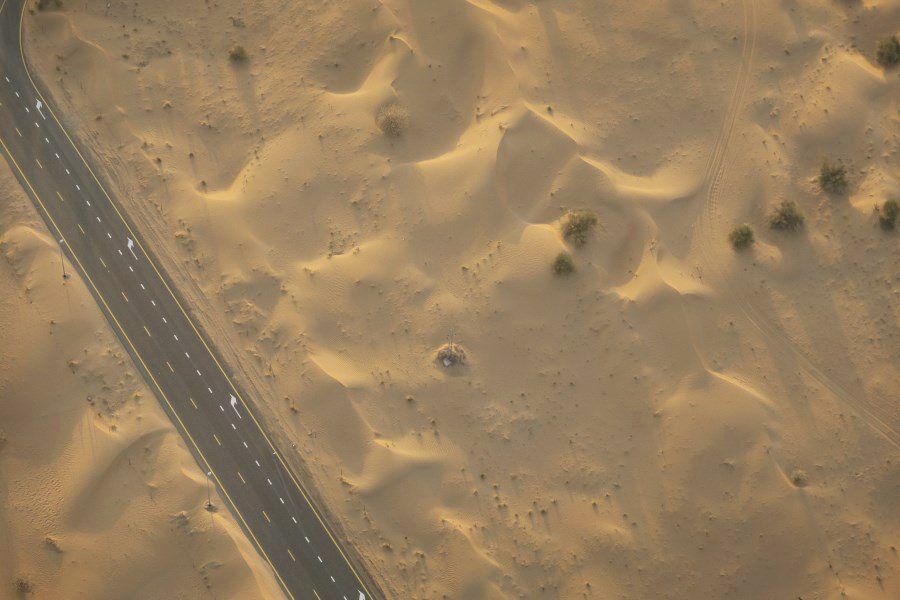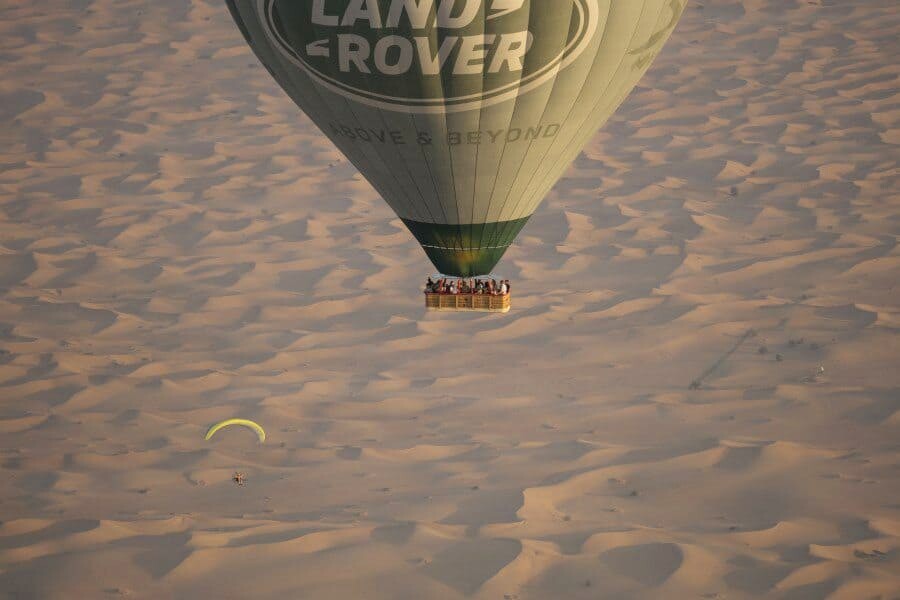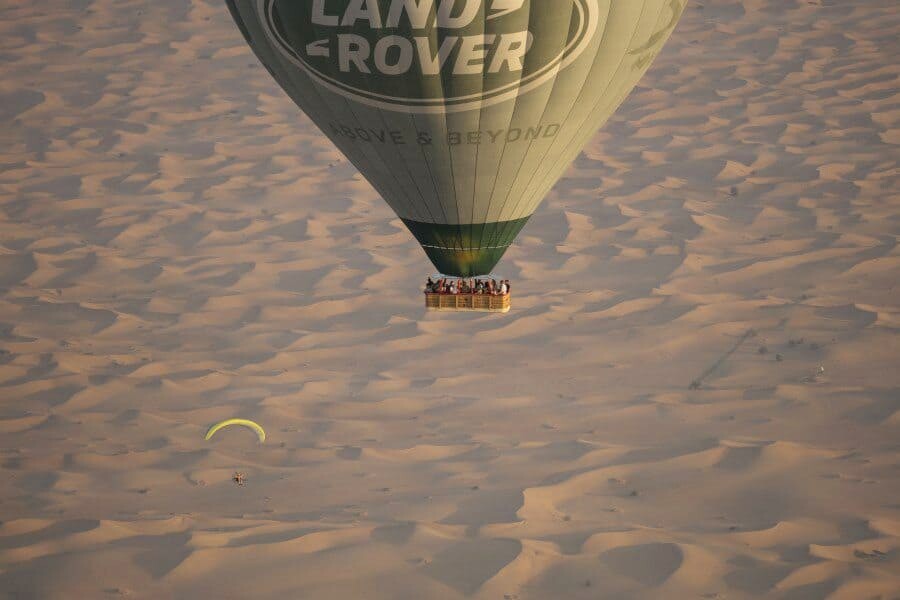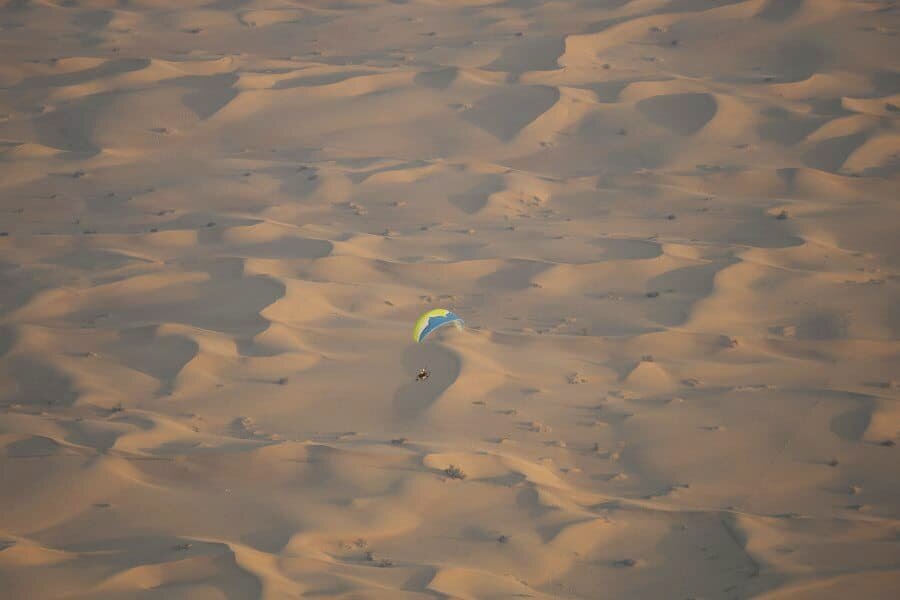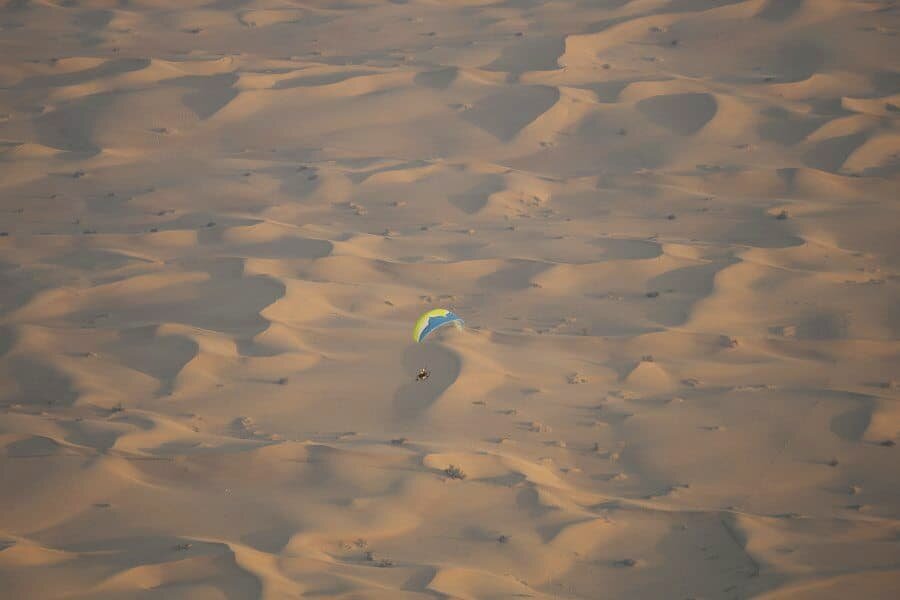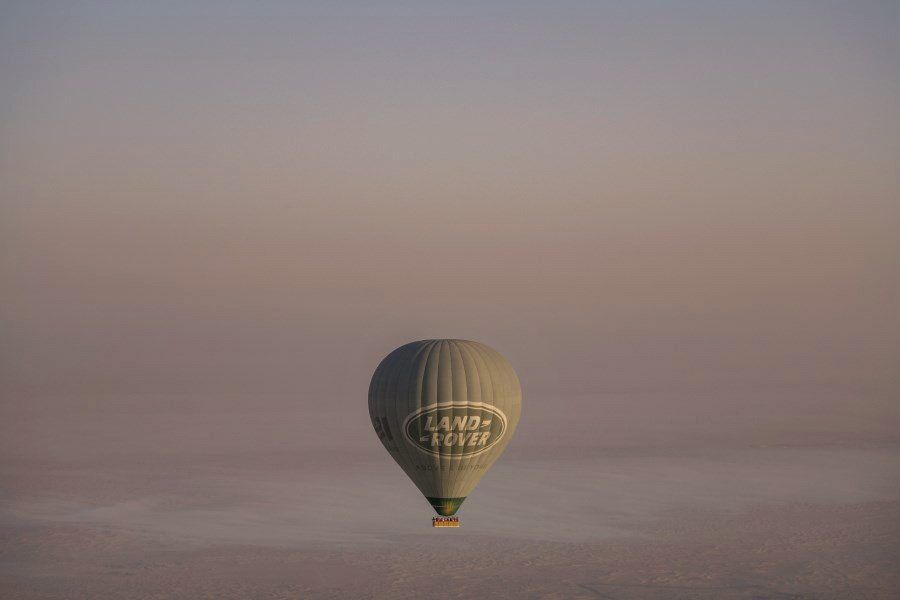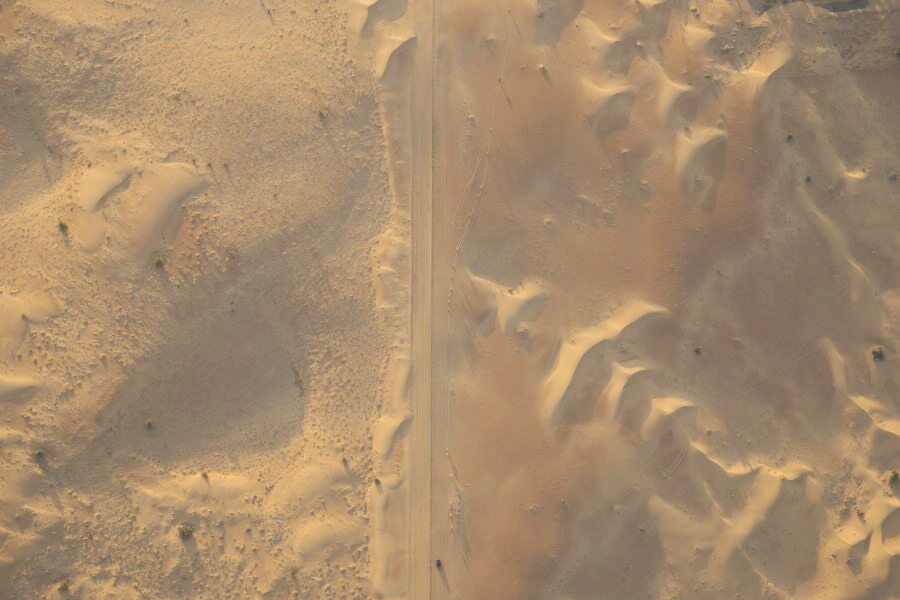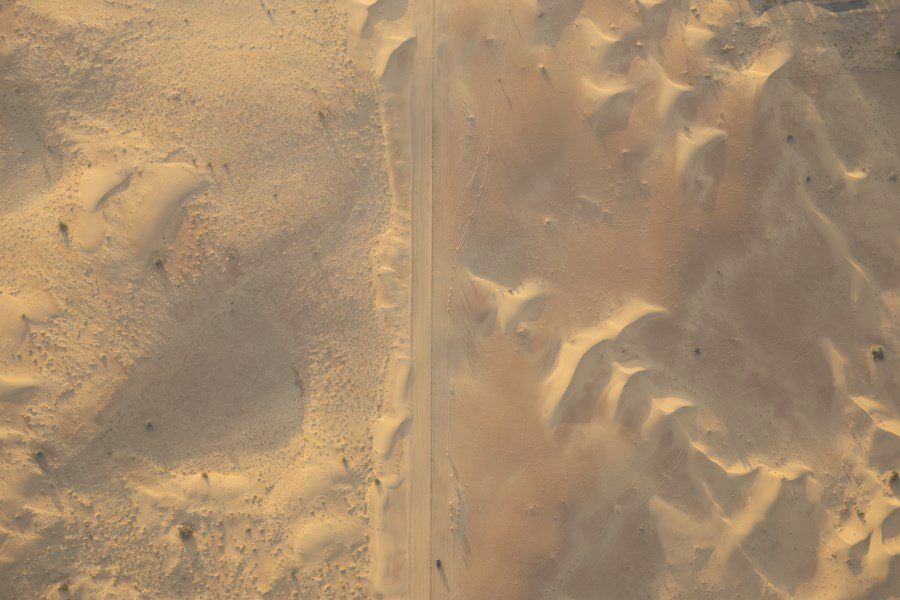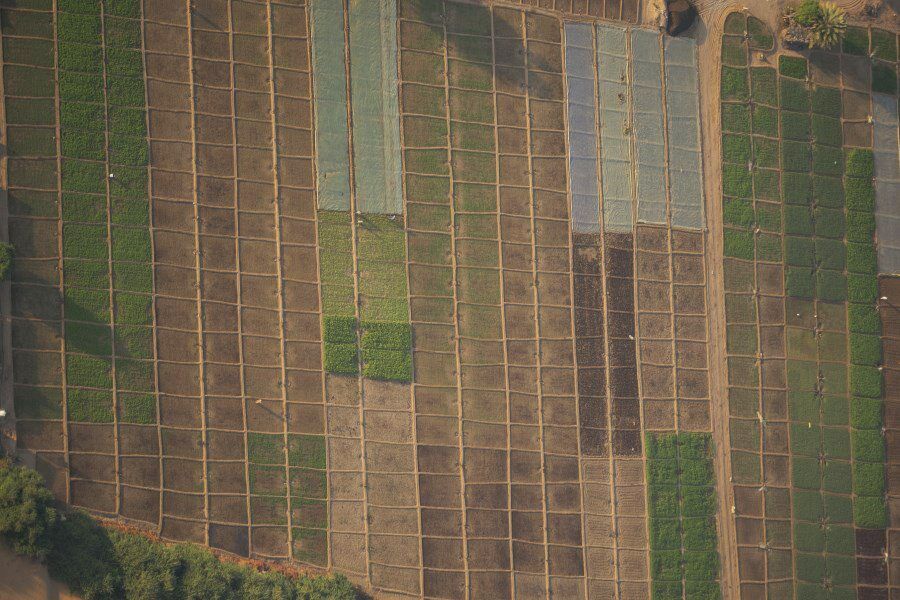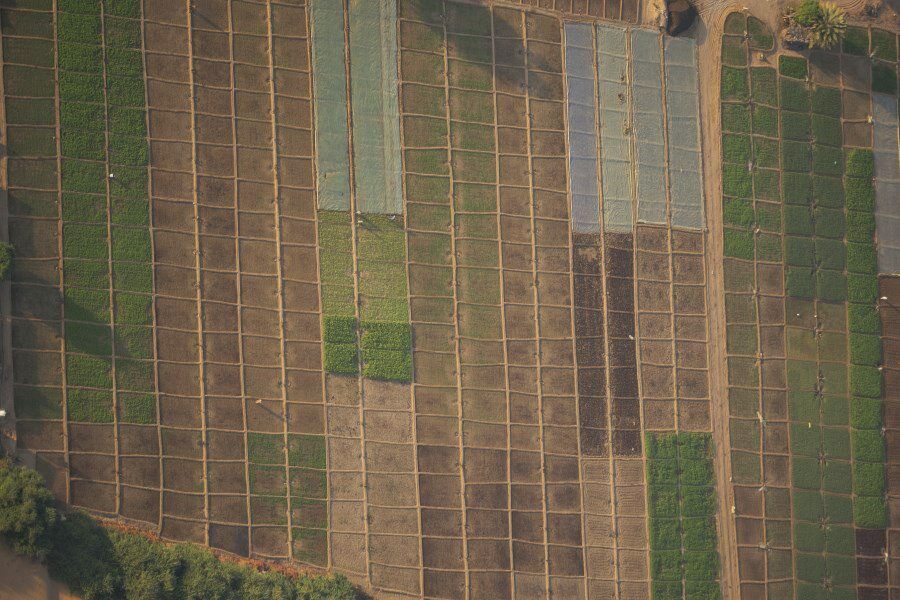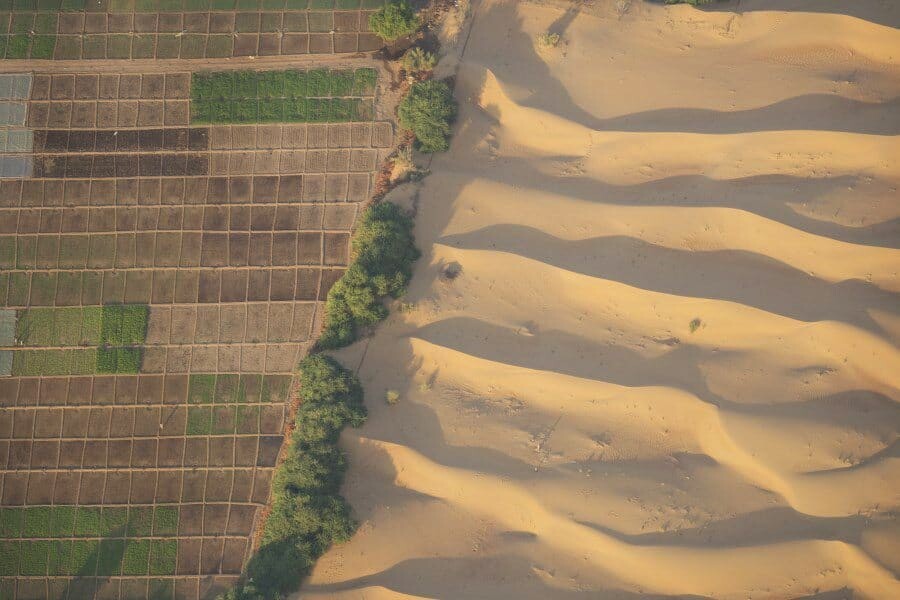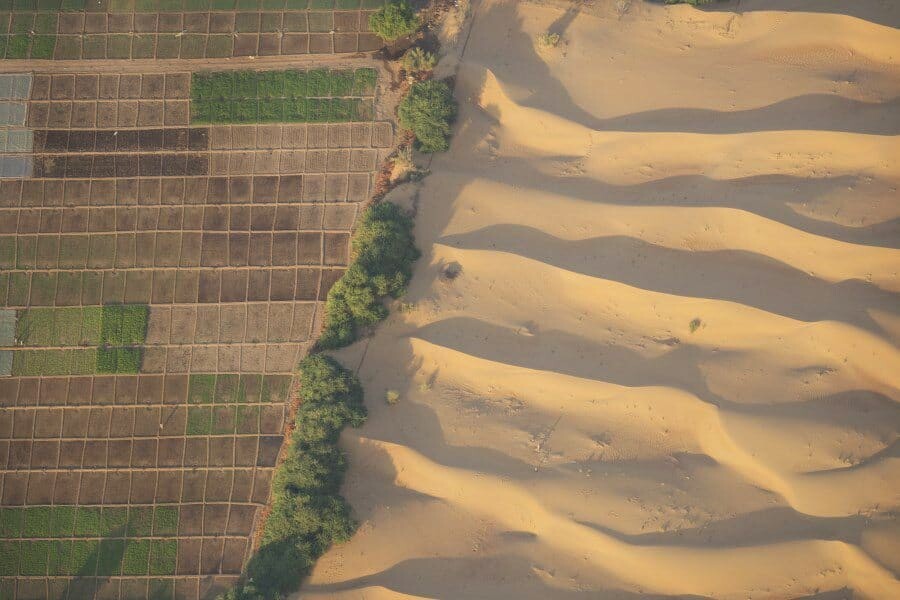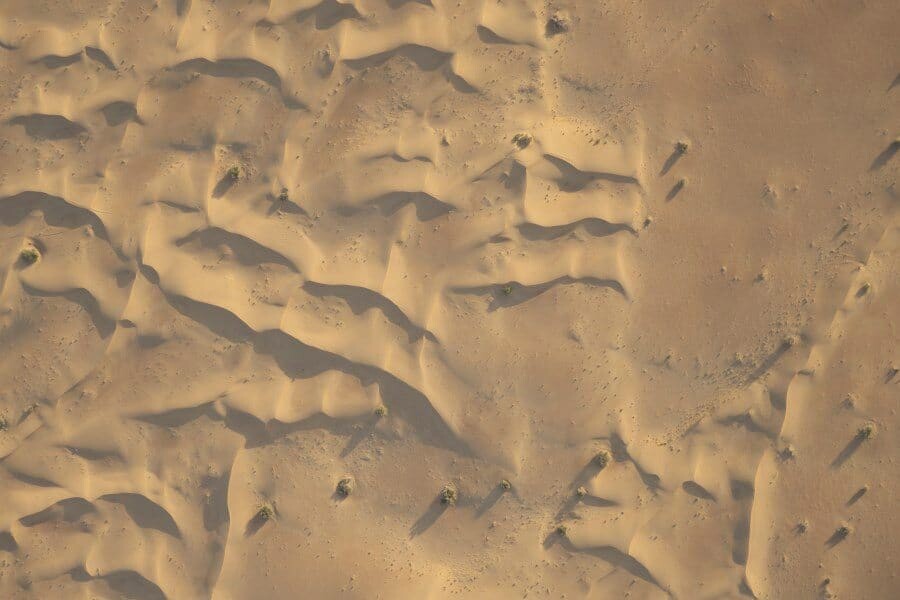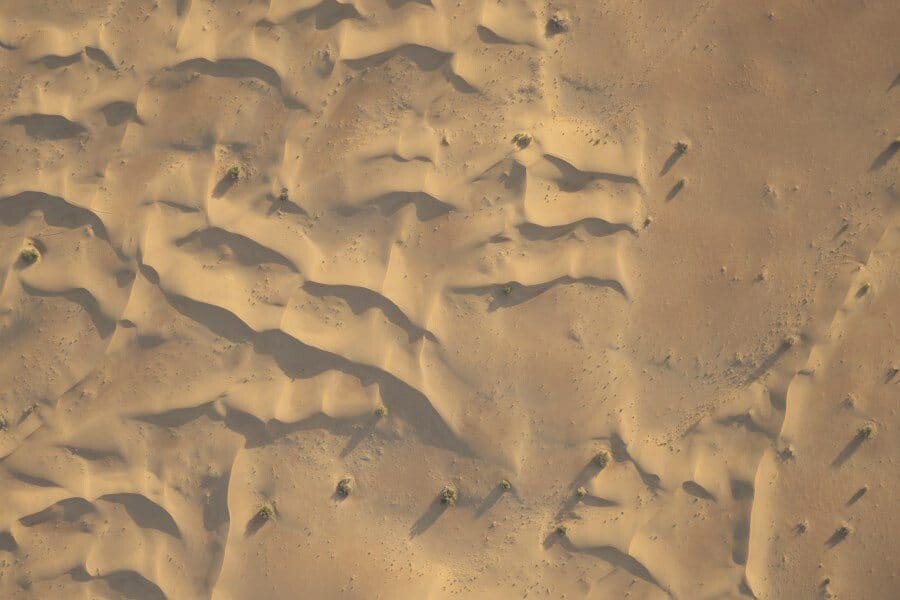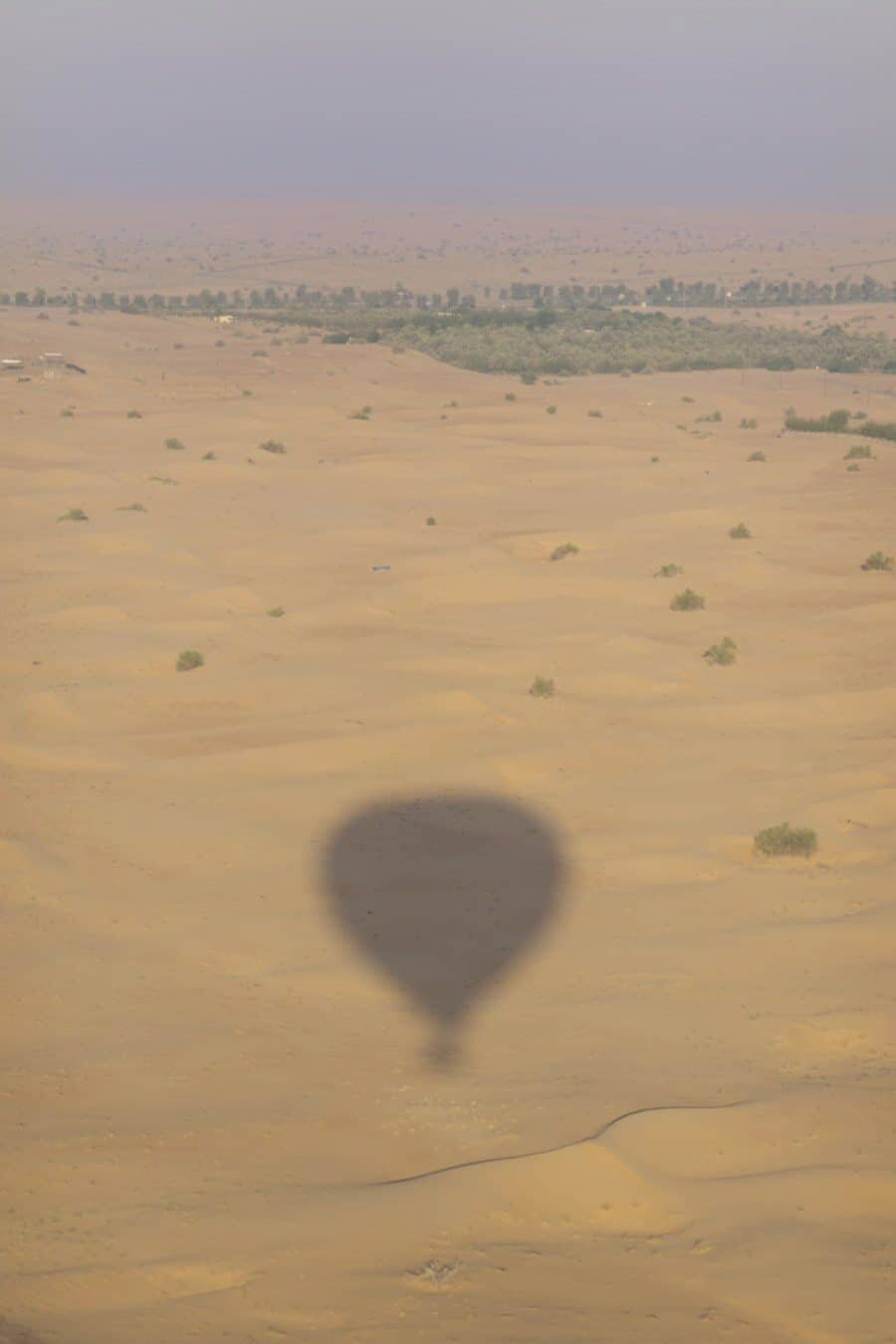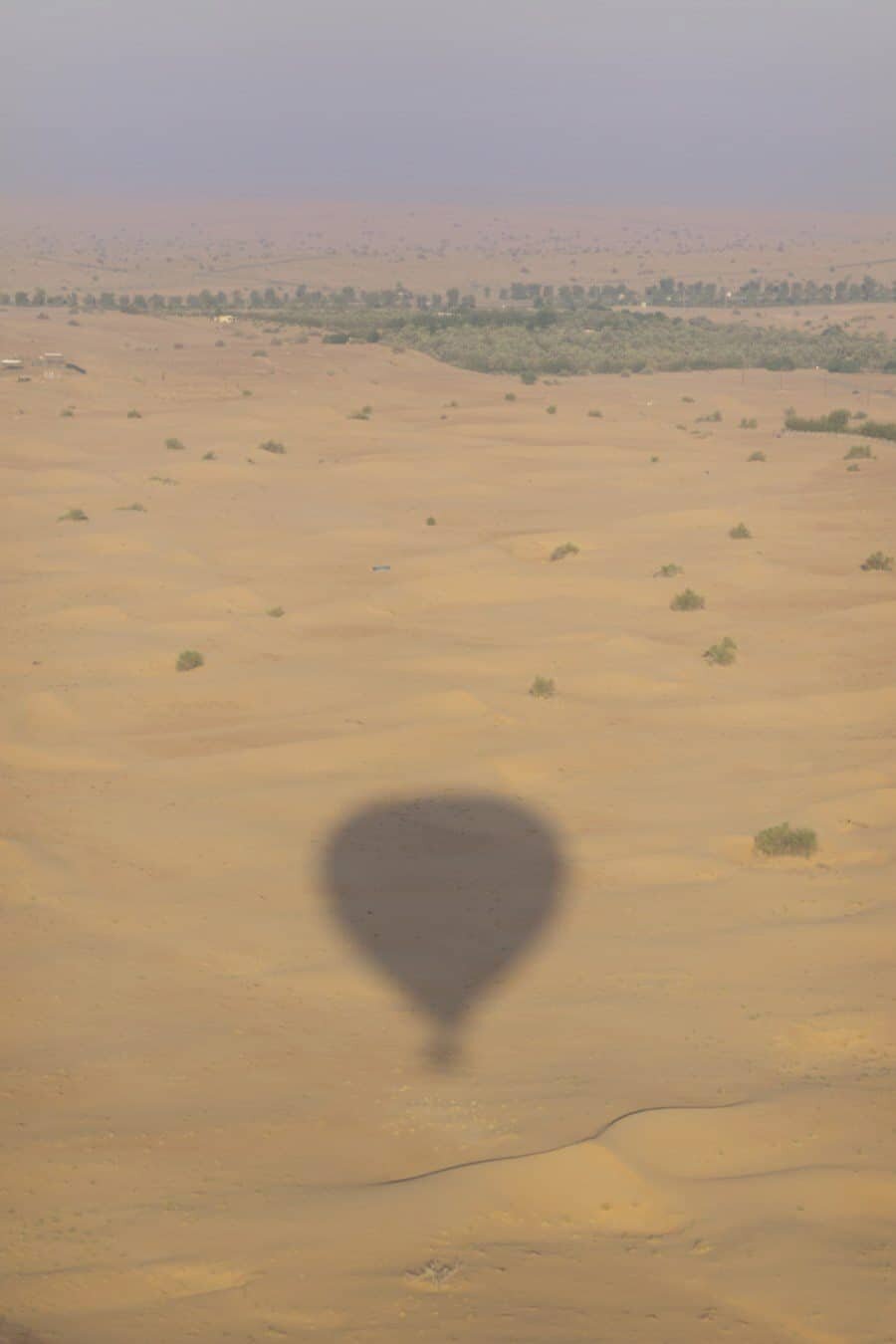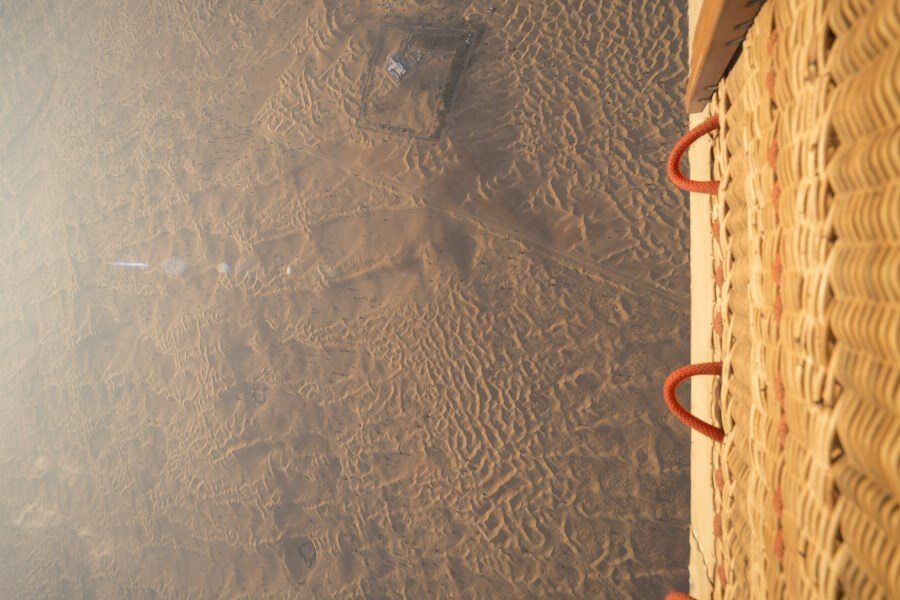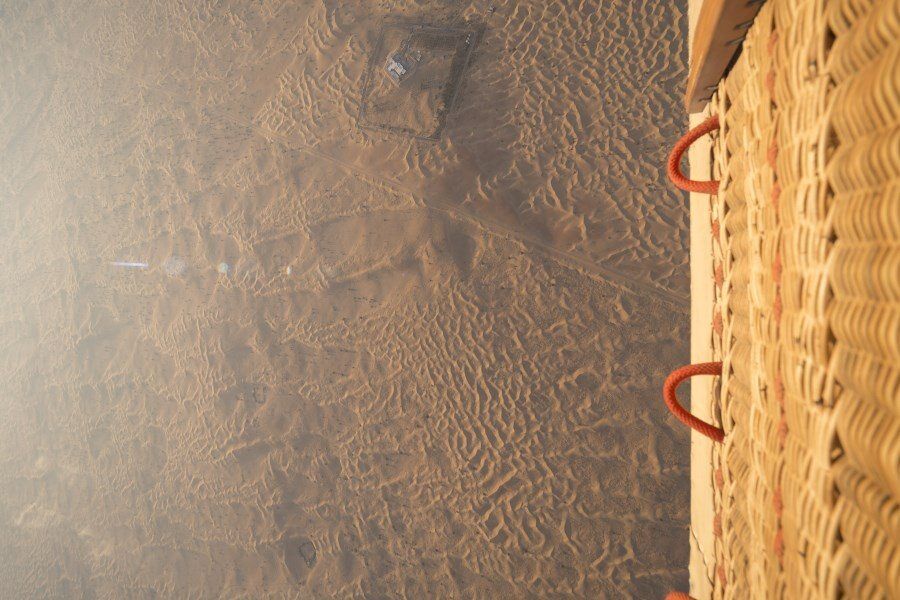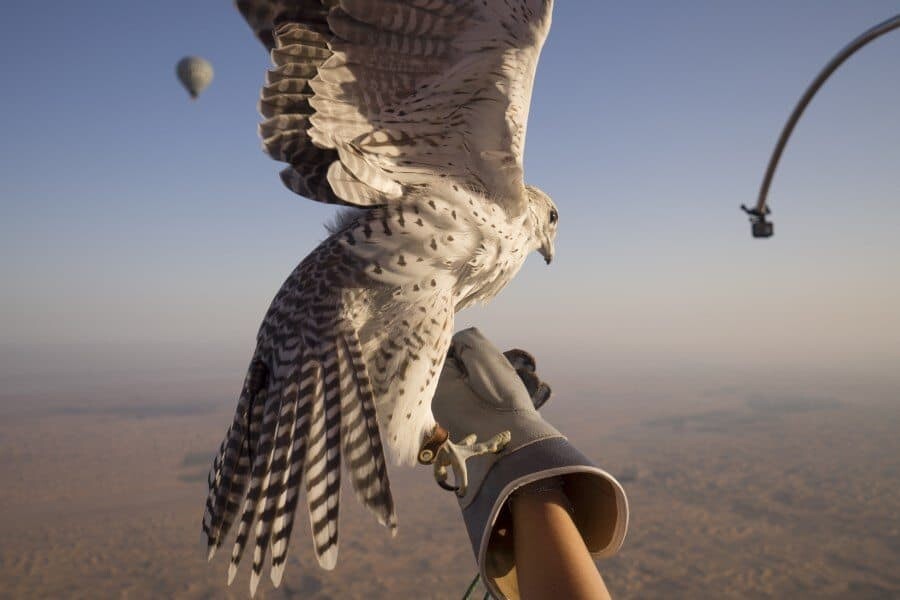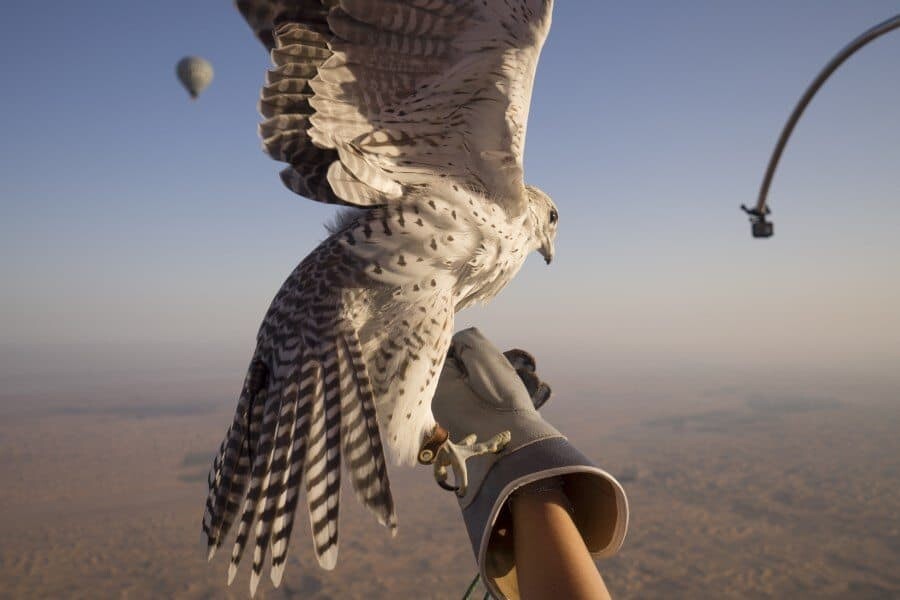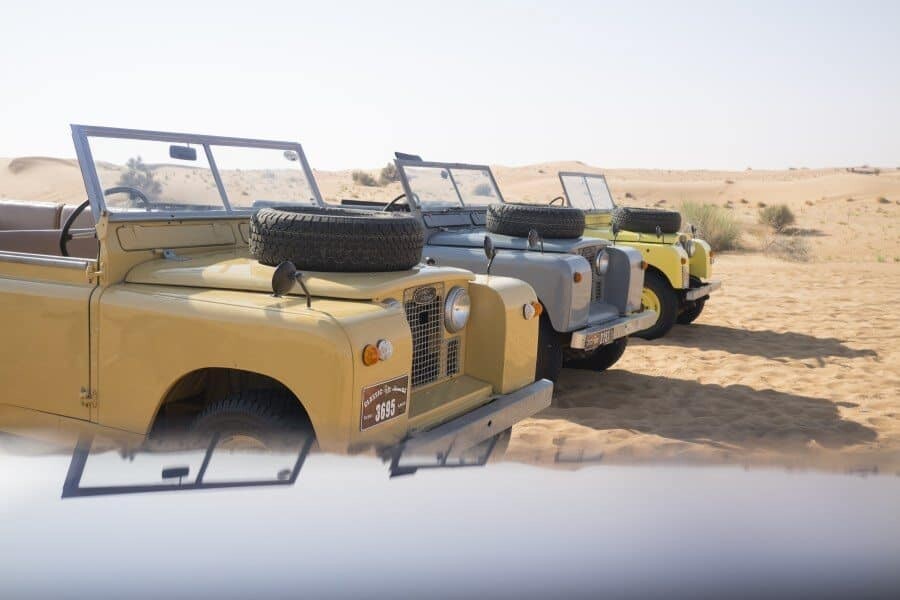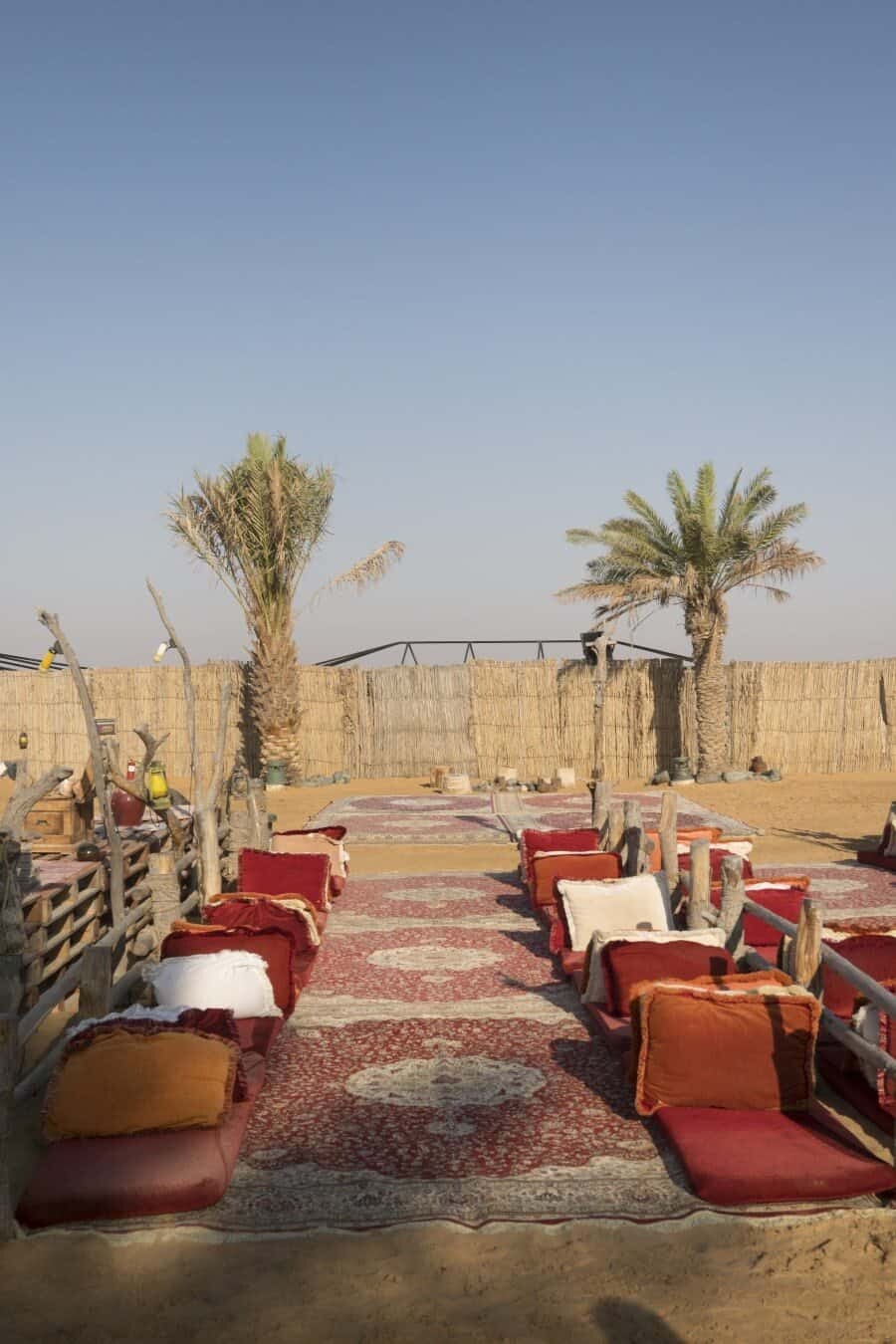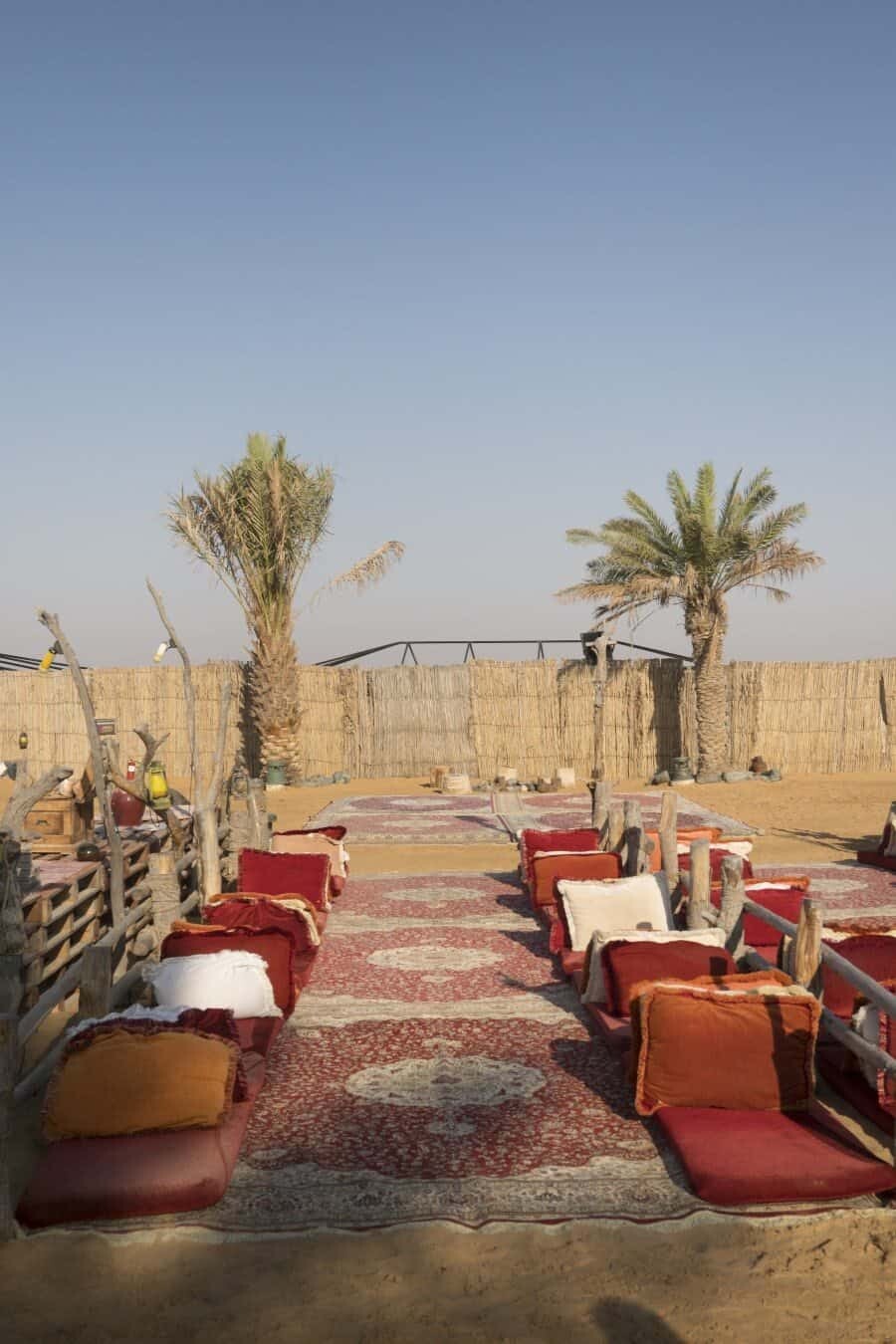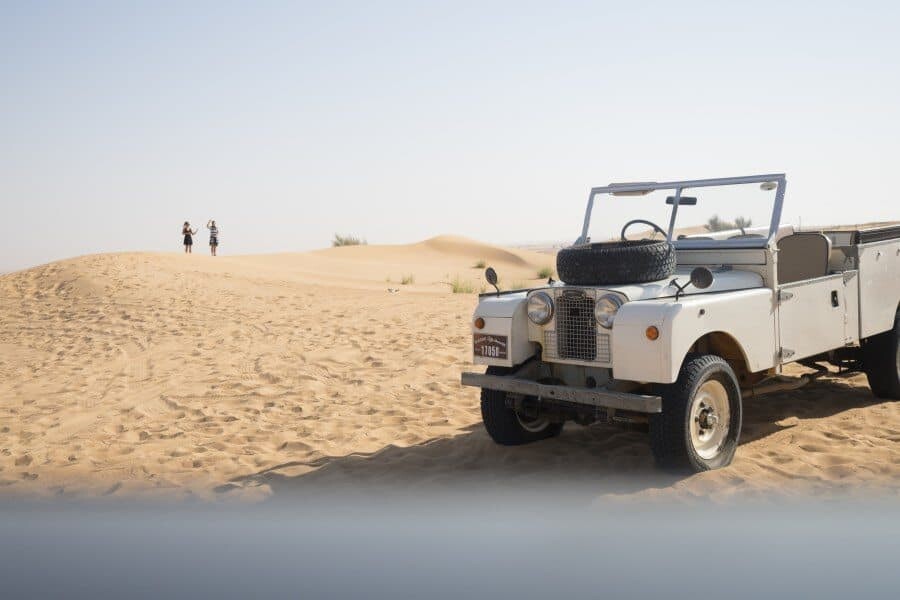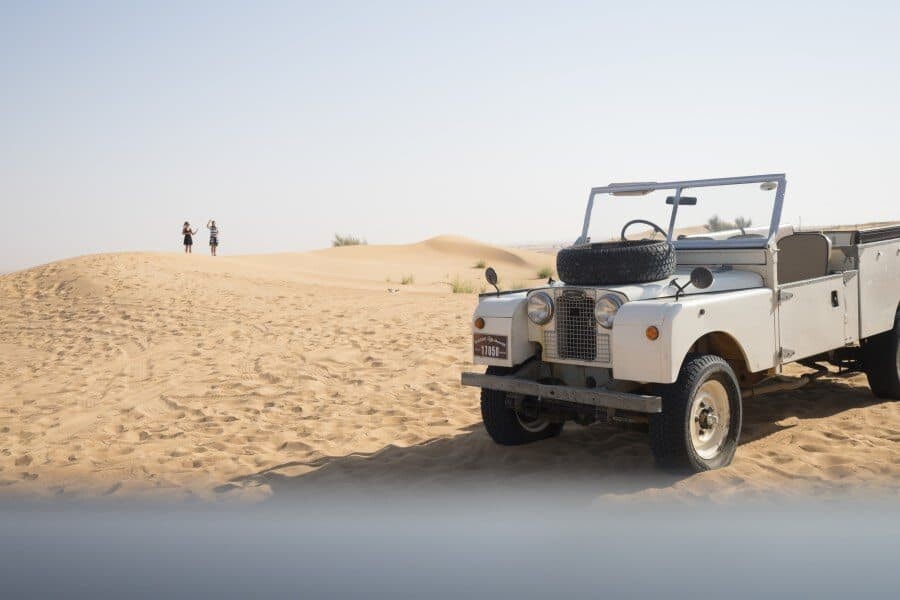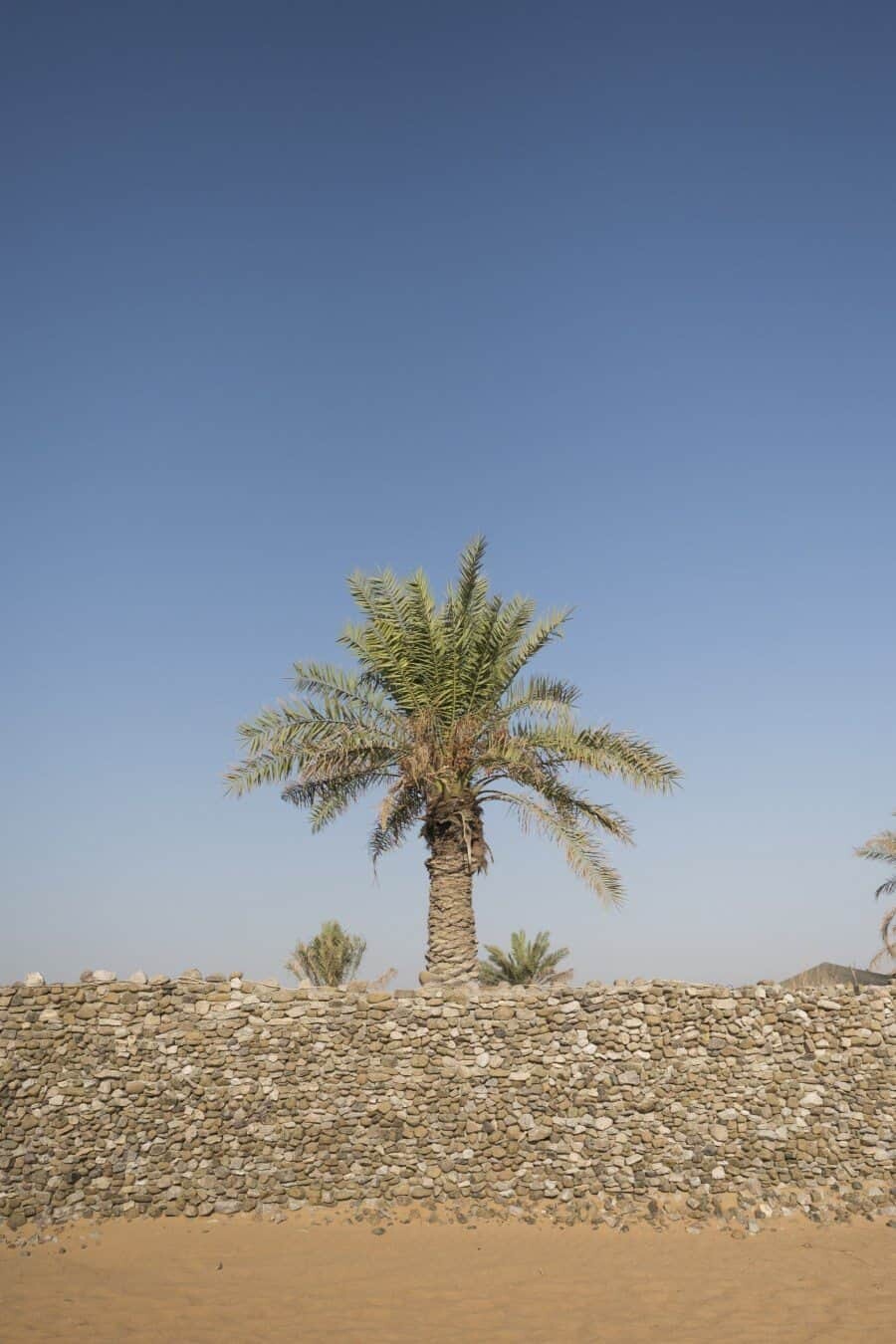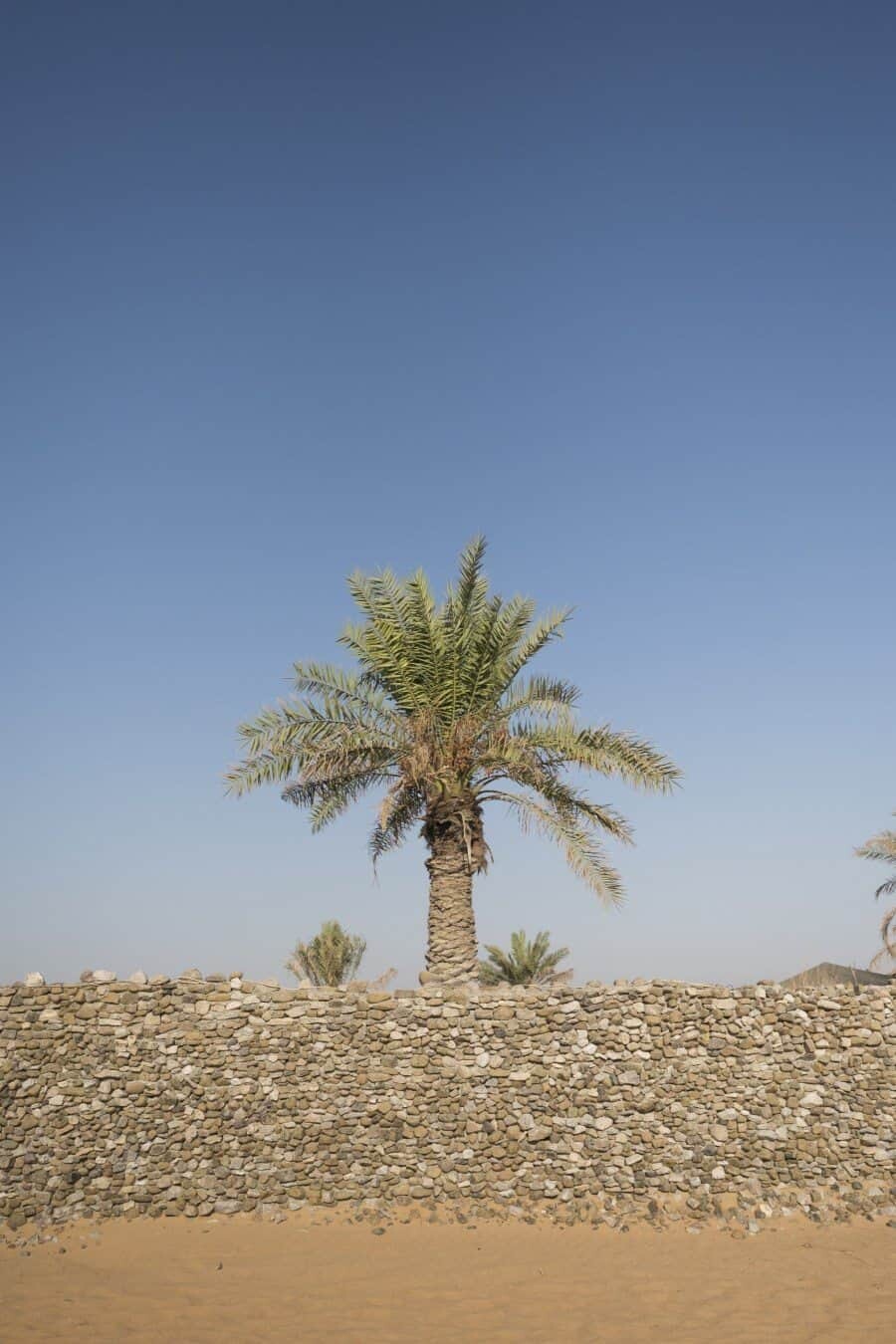 ---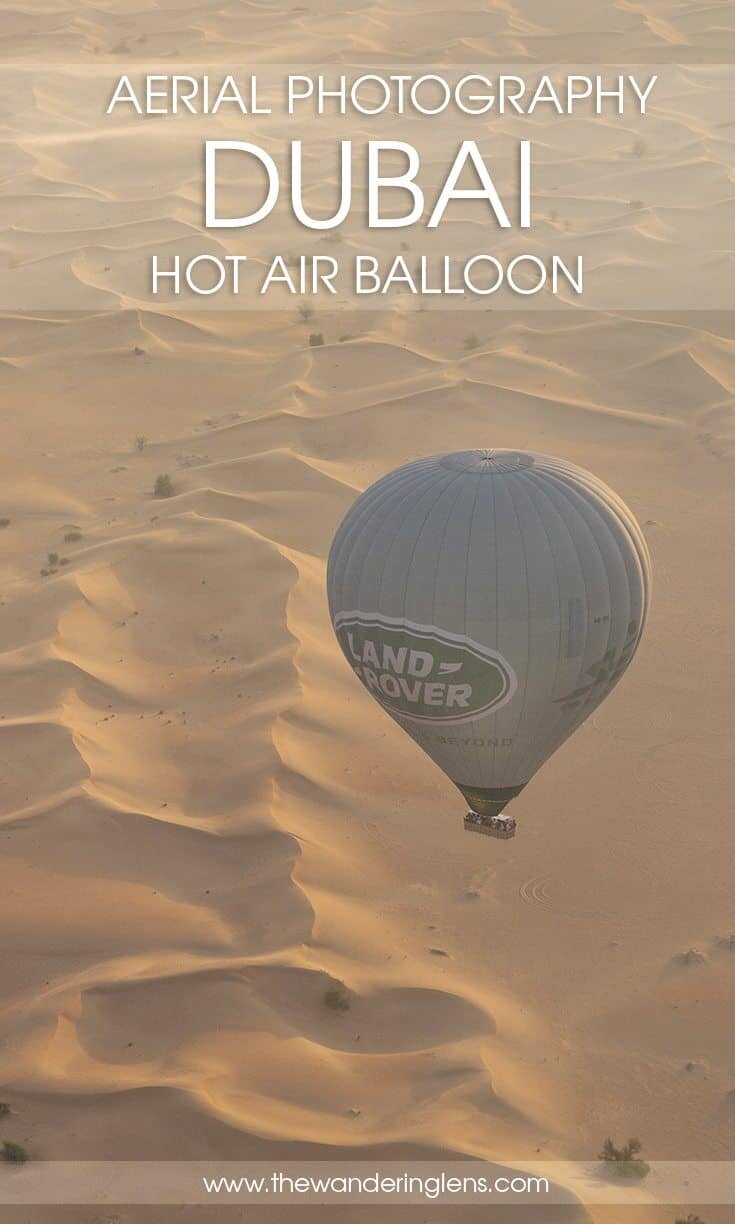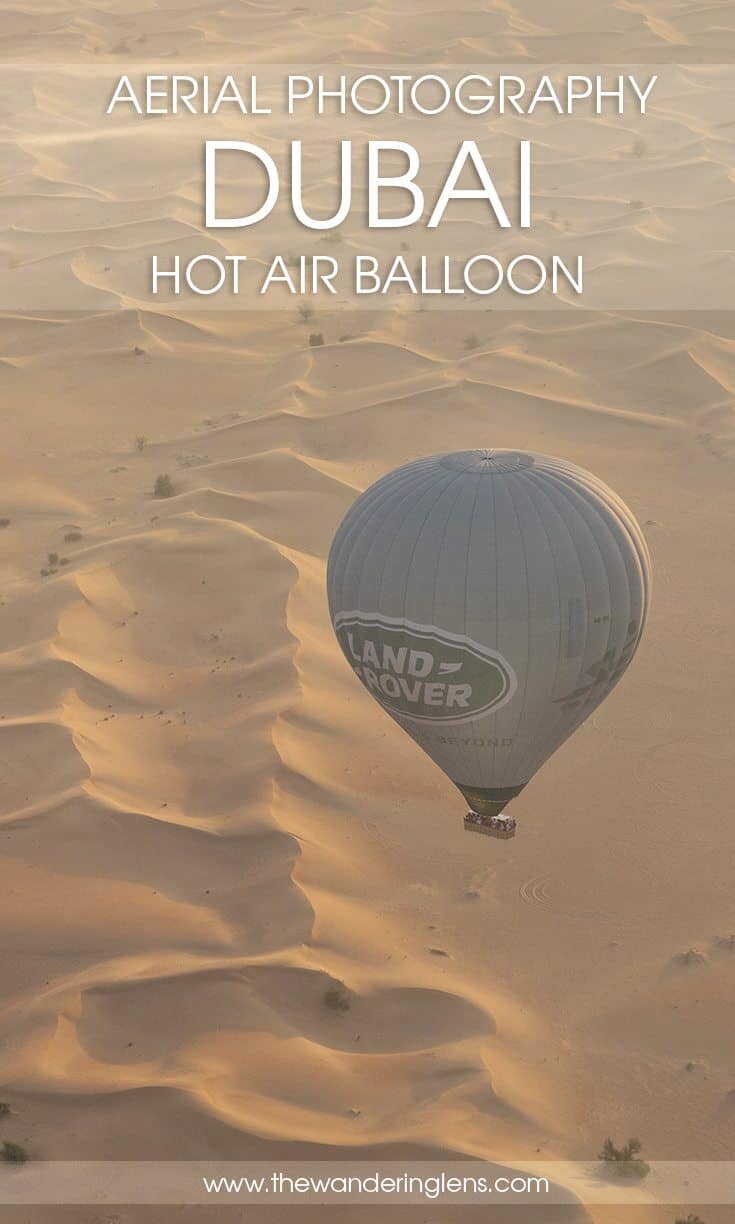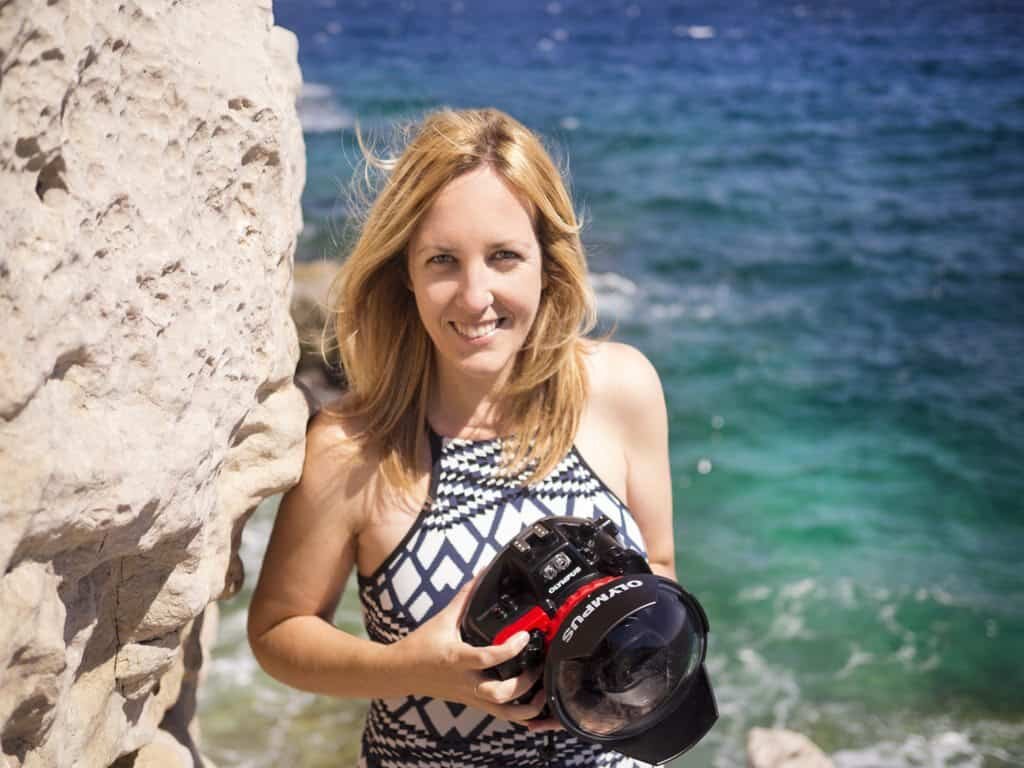 Hello! I'm the founder and photographer behind The Wandering Lens.
With 17+yrs experience as a professional travel and landscape photographer, all advice found on this site is from my personal experience on the road. I hope it's useful for your own travels and would love to hear in the comments about your trips and experiences around the world.