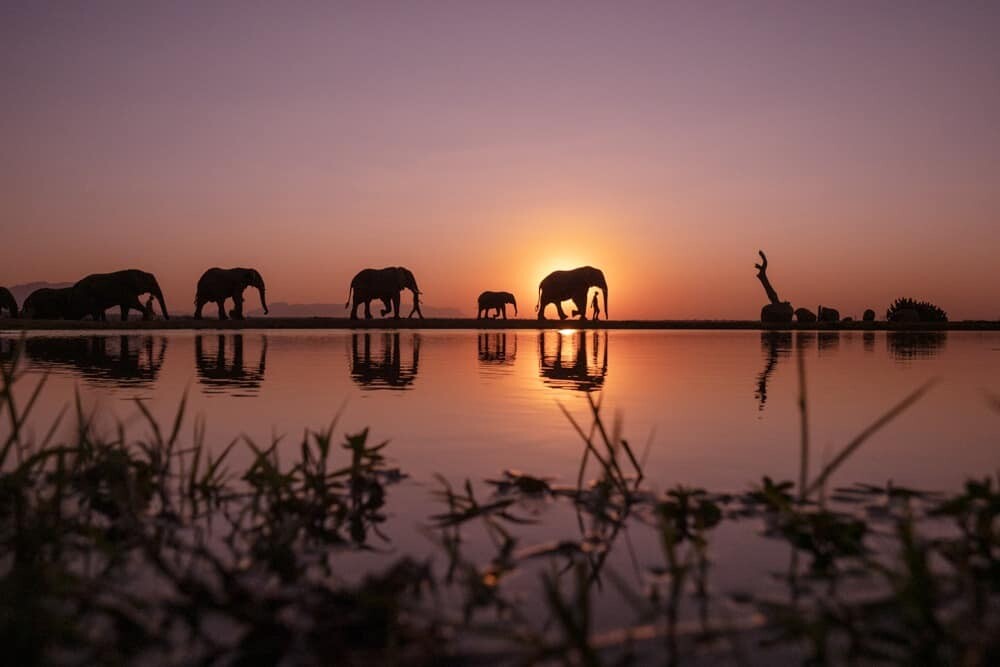 NOT YOUR AVERAGE HOTEL REVIEW – JABULANI SAFARI, SOUTH AFRICA
Where wildlife is welcome to wander on up to the deck, a resident hippo hides in the water hole and there's 15 other trunky good reasons to visit.
Jabulani Safari reminds me of the Swiss Family Robinson jungle house (the movie version from 1960) albeit it with many more plush furnishings, antiques, better food and of course switching out an island for a private South African game reserve. Okay so maybe it's the atmosphere that's similar…a unique lodge that blends in with its wild surroundings and offers a soulful safari experience.
Naturally toned interiors meet thatched roofs and wooden decks with plunge pools that appear to merge into the surrounding scenery, ideal for gazing out in the hope of spotting a Giraffe or Pumba (warthog). Sunrise will shine through your window offering the perfect chance to pour a cup of Rooibos Tea and stare into the distance to see what's waking up with you.
At night, lie within your four posted bed and listen to the sound of hyenas in the darkness, one of the few places where sounds in the bushes outside your window is exciting rather than scary.
But that's skipping way too far ahead, let's jump back to the start…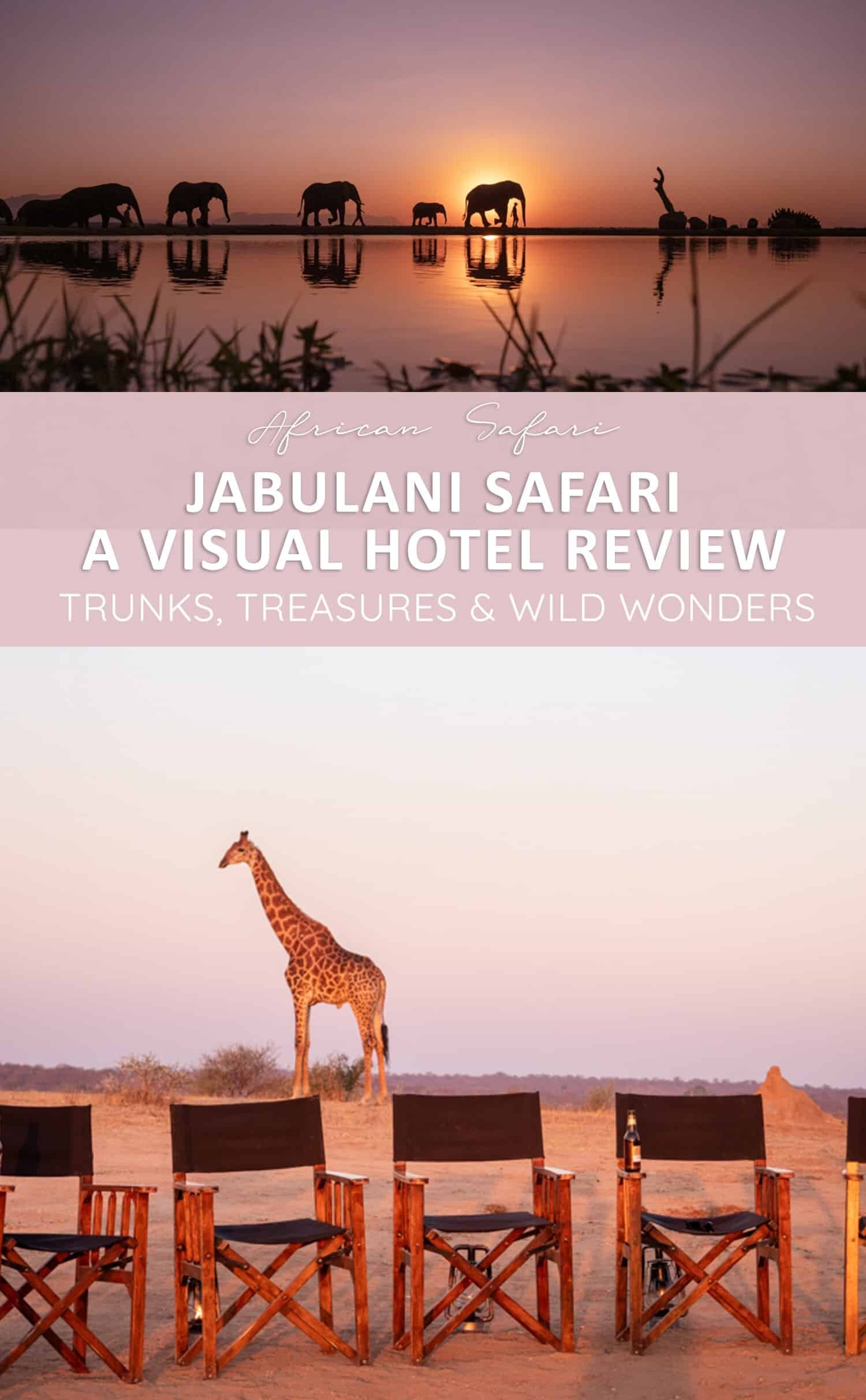 Staying at Jabulani Safari
Upon arrival don't be surprised if there's a giraffe munching on the trees by the check-in lounge, seemingly relaxed in the presence of guests, their height is very apparent when they're so close, an experience you may well get to repeat at breakfast, lunch and dinner.
Jabulani Safari is the definition of casual luxury. Elegance and history is visible throughout each suite and public space. Your itinerary can be customised to include as little or as much adventure as you like. A guided safari experience with one of Jabulani's rangers can't be missed though!
Rise with the sun to venture out and explore the reserve keeping your eyes peeled for anything from hornbills (Zazu from The Lion King!) to rhinos. Kapama Private Game Reserve is home to the big 5 but you can truly see hundreds of wildlife species on a safari drive. Before heading out you can even pick up a check-list booklet which notes every possible animal you're able to see…it's a bigger booklet than you'd think once you include the numerous bird and snake species too.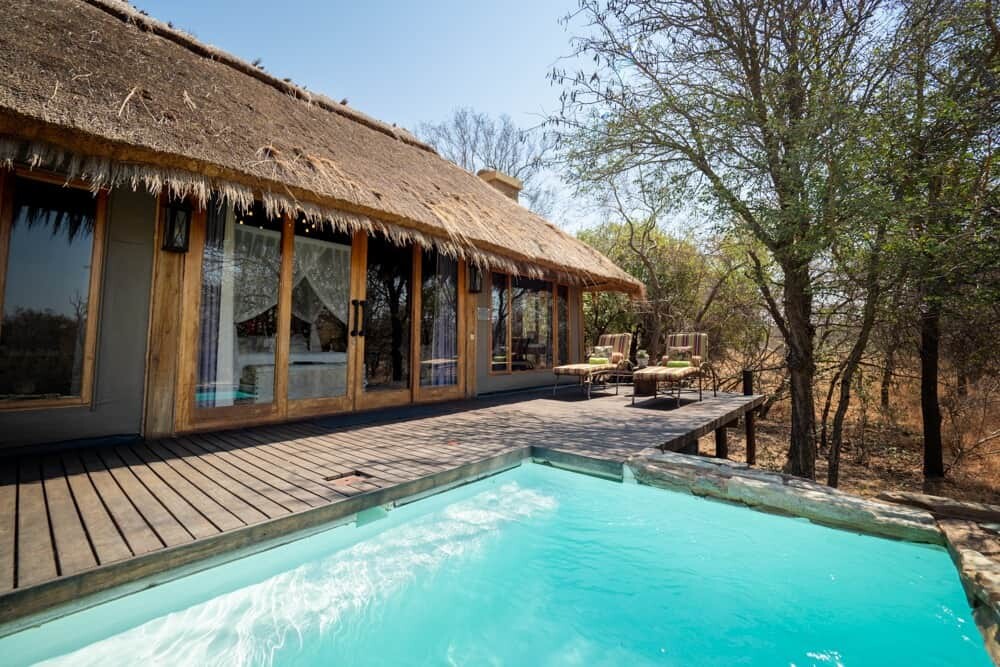 Since opening in 2004, Jabulani has transformed into a leader of conservation with a story that's enough to make any animal lover shed happy tears. I'm serious…have some tissues handy if you want to keep reading!
There are some special guests who have called Jabulani home for over 14years, the Jabulani herd. If you love talking about elephants, watching elephants, seeing baby elephants and learning about elephants, a visit to Jabulani should be placed at the very top of your travel wish list.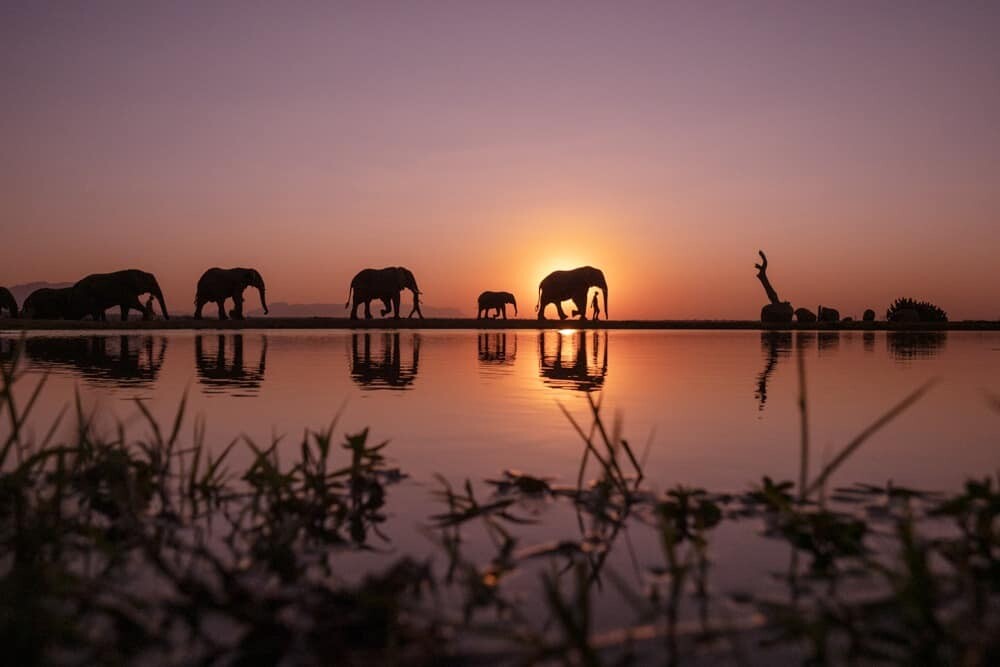 The Jabulani Herd
They're not just a regular elephant herd, these cuties include rescued and orphaned elephants that have come together to form a family, one that wanders freely throughout the reserve but are looked after by trained elephant carers.
The first to arrive was Jabulani, found as a baby stuck in the mud and abandoned by his herd back in 1997. After years of being treated at the Hoedspruit Endangered Species Centre (HESC), Jabulani became attached to his human minders despite spending plenty of time in the bush and when it came time to be released back into the wild, he wanted none of it, preferring the company of humans. Until…
Twelve elephants in Zimbabwe at risk of being slaughtered after an invasion of their farm came to the attention of Lente Roode, founder of both HESC and Jabulani Safari. The elephants were originally orphaned due to a culling program in the 1980s and were being used for elephant-back safaris. A rescue team took trucks (rather large ones!) from Johannesburg and returned to Kapama Private Game Reserve with what would become the Jabulani herd.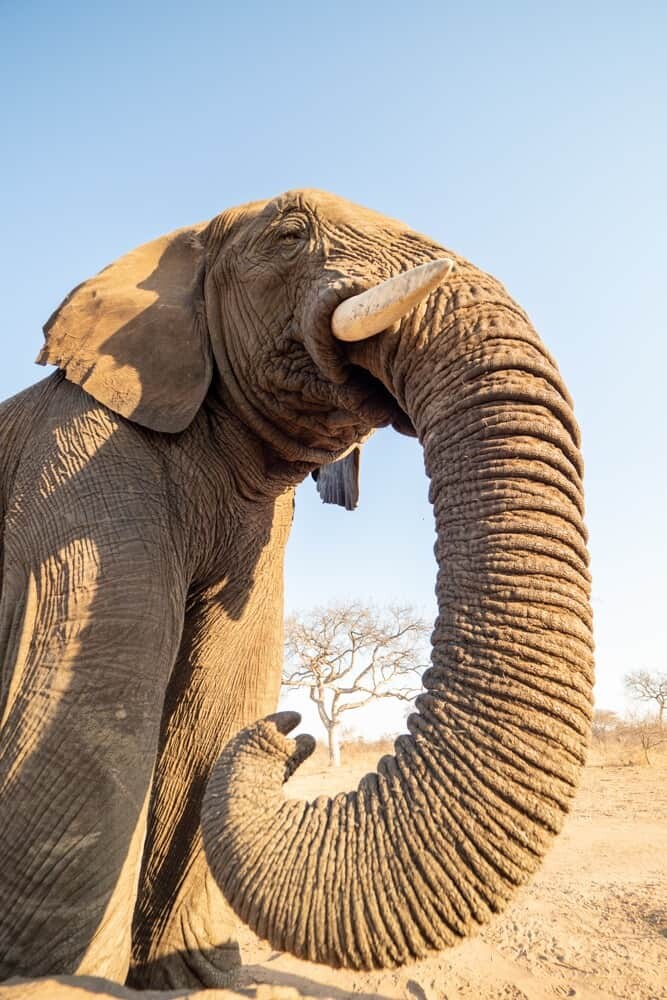 Now for the happy tears part…
There's a reason the herd is called Jabulani. To help secure the future of the little orphaned Jabulani, he was introduced to the matriarch of the rescued elephants Tokwe. Not knowing if the elephants would accept Jabulani into their herd, the team "watched with breaths anxiously held as young Jabulani, Adine (owner of Jabulani Safari) at his side, was introduced to the new herd. Tokwe, put her trunk into his mouth, a sign of acceptance. Jabulani responded immediately".
He had found his herd.
The lodge you can stay at today was formed to help support the herd and offer one of the most incredible wildlife experiences in the world.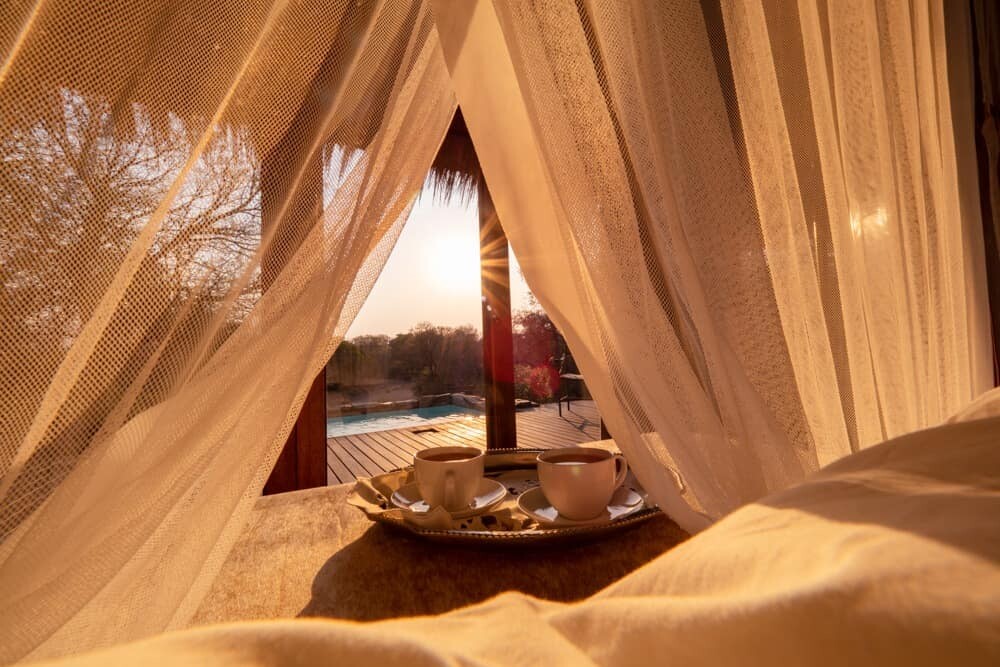 The Jabulani Experience
Today the Jabulani herd has grown to 15 elephants with five babies being born. As a guest of Jabulani you can watch as they take their daily dip in the water hole, an experience far beyond your typical safari. Playing like giant puppies with sticks (tree trunks), the elephants are very playful, at times disappearing underwater before emerging with their curious trunks in the air and splashing (creating waves) about like kiddies in a pool. Their carers are always nearby but what's so beautiful to watch is how independent the Jabulani herd is, they'll even have an occasional interaction with one of Kapama reserves wild elephant herds!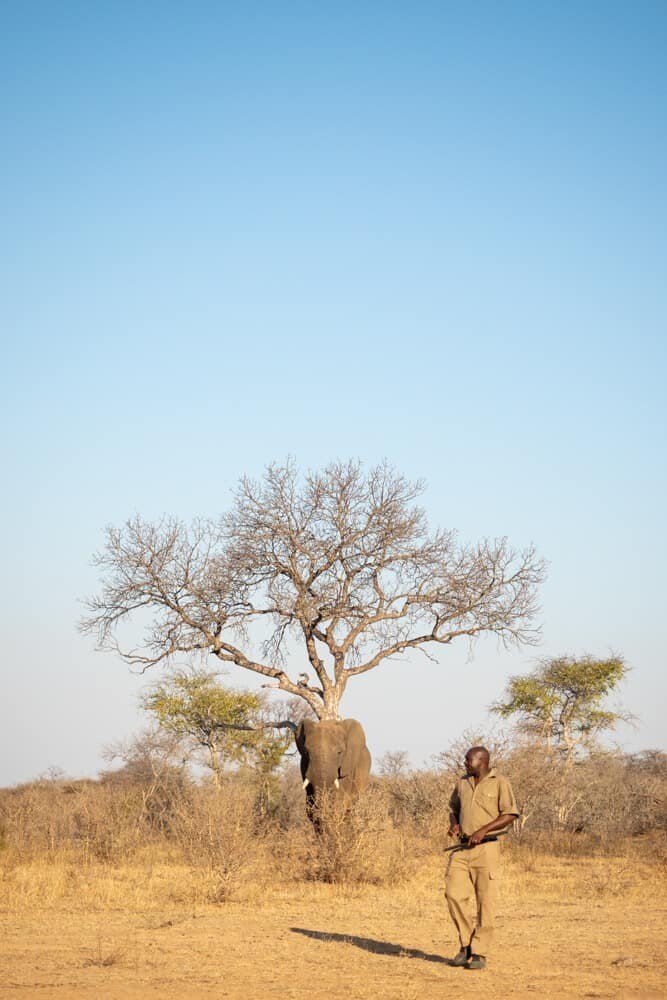 During a day at Jabulani there's also a chance to get a little closer to the elephants. Because they've been around humans, a number of the elephants are quite comfortable in our presence, allowing you to capture images that simply aren't possible anywhere else without getting yourself in a very dangerous situation. When photographing the images below I was able to use a 7-14mm M.Zuiko f2.8 pro lens with my Olympus E-M1X to get a really wide-angle shot beneath Jabulani, a moment that will be forever etched in my memory.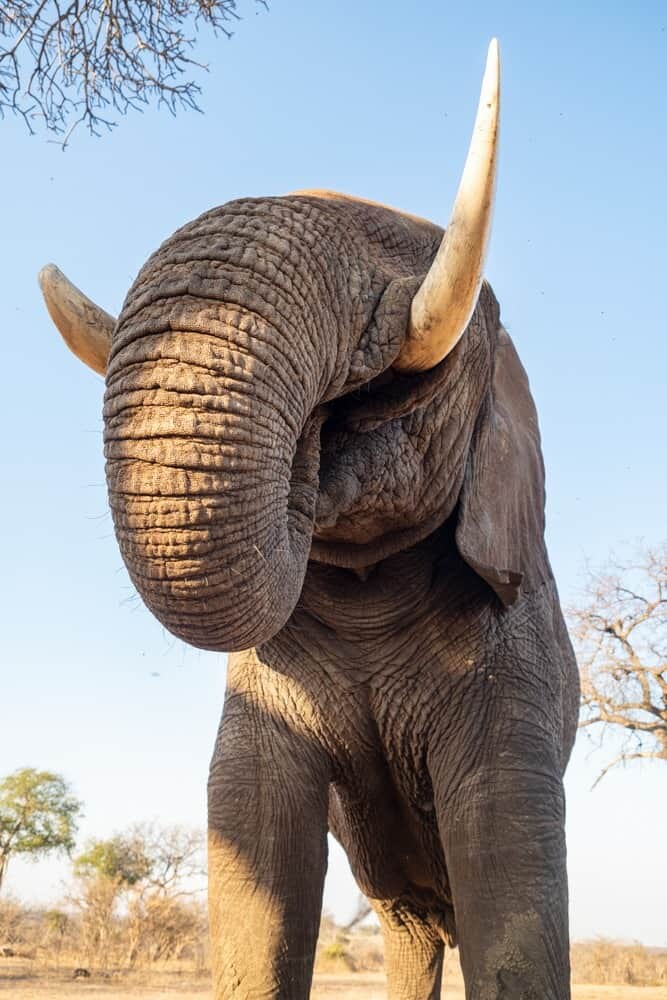 To hear his story and be within his presence was so overwhelming (those happy tears are back), if I could relive it over and over I would. Of course this process is entirely guided by the elephants and their carers, each day can be different. That said, there's always another amazing experience waiting for you.
As we all do, the herd knows where home (and reliable food) is, returning after daily adventures and foraging in the wild to the stables via an incredible scene at sunset. Wandering along the edge of a water hole, the elephants form part of a spectacular setting with sun downers and snacks creating one of the best moments you can have in South Africa.
It's not uncommon to see rhinos, giraffes and zebra at sunset too…it truly is an experience that requires your attention in all directions as you're not inside a vehicle or behind a fence, the wildlife are grazing and drinking mere meters away!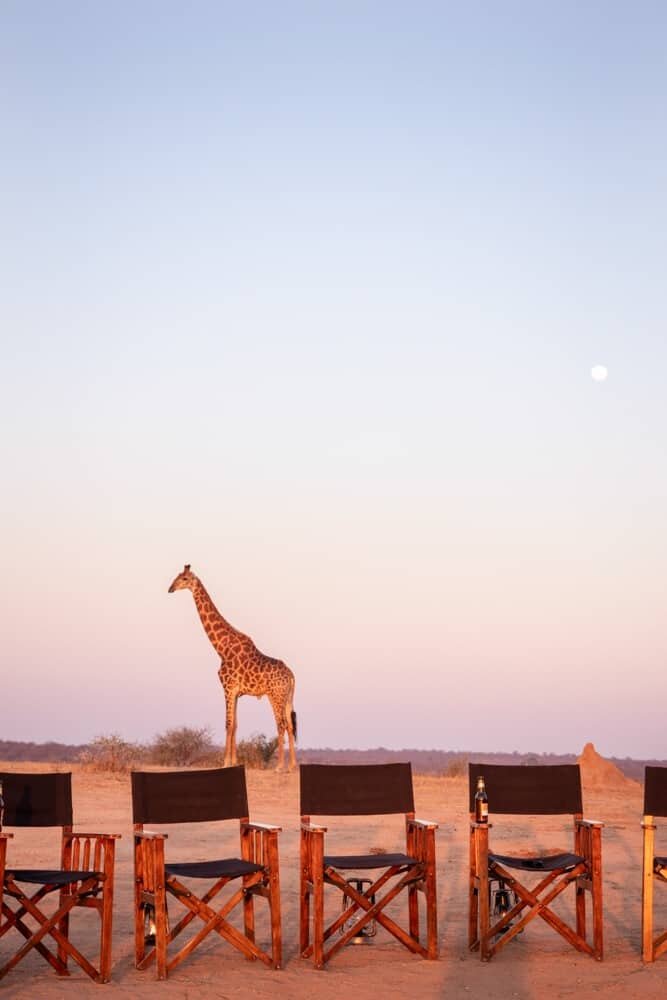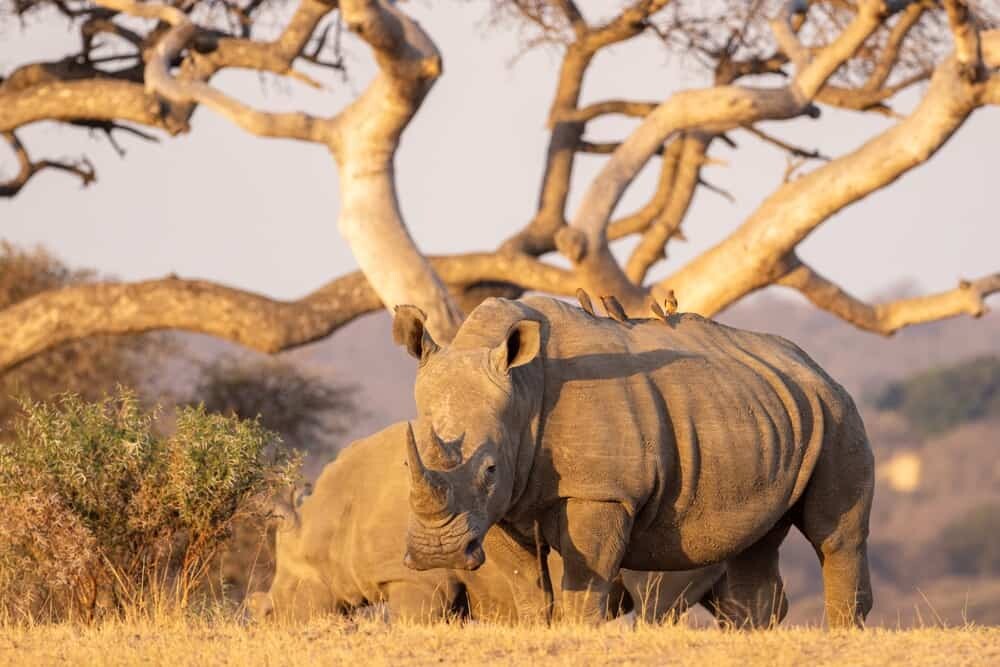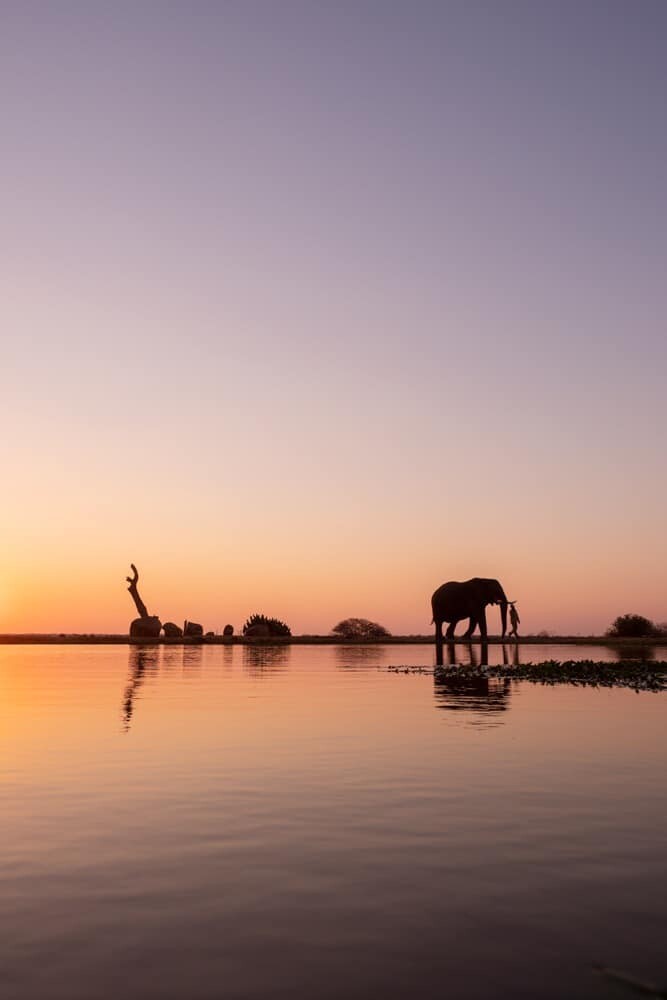 Jabulani Quick Facts –
Jabulani Safari is located within Kapama Private Game Reserve, a 16,000ha reserve in Limpopo Province. The closest airport is Hoedspruit.
Each suite has a lounge area, fire place, Nespresso machine (and kettle), free-standing bath and a unique view over the African bush where who knows what is waiting to surprise you!
There's an on-site spa called Therapy Lapa, it's open air, further adding to the unique experience!
You can foster an elephant from the Jabulani herd to aid in their continued care and development, for more details visit https://elephant-moments.com/fostering/
South African Airways offers international flights from most major airports to Cape Town or Johannesburg with connections through to Hoedspruit. A short 25min transfer/safari is included once you arrive at the airport.
Be sure to visit the Hoedspruit Endangered Species Centre while you're there too! They not only helped raise Jabulani back to health but are dedicated to wildlife conservation and the anti-poaching plight.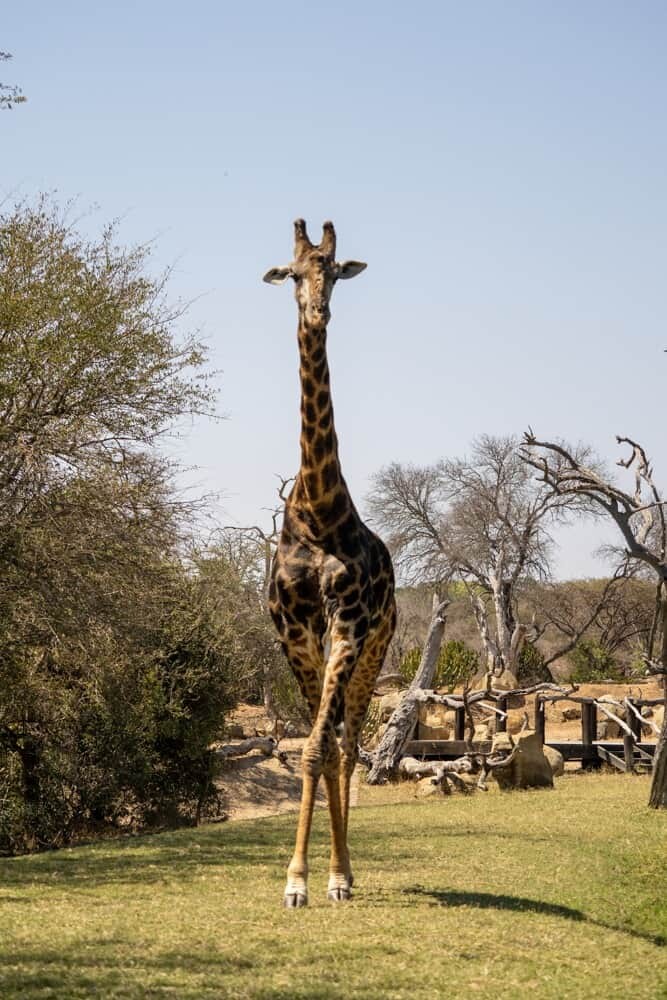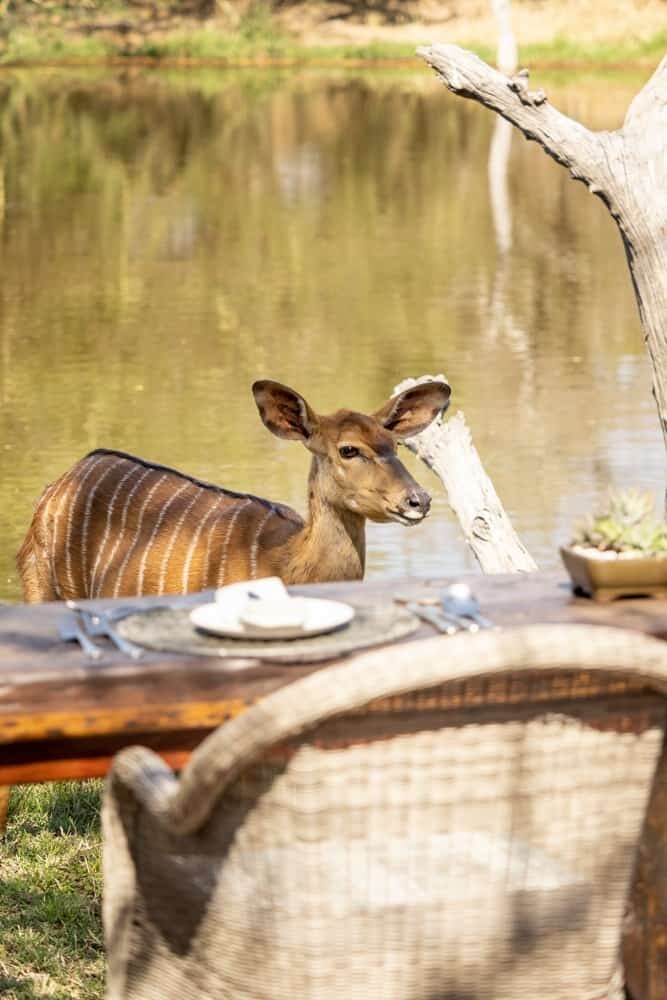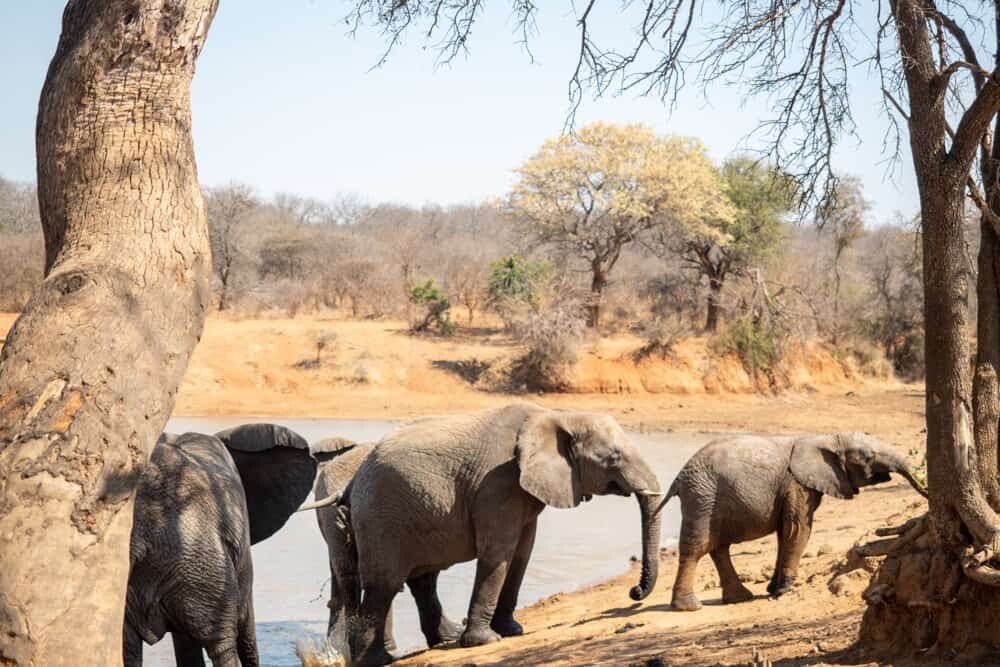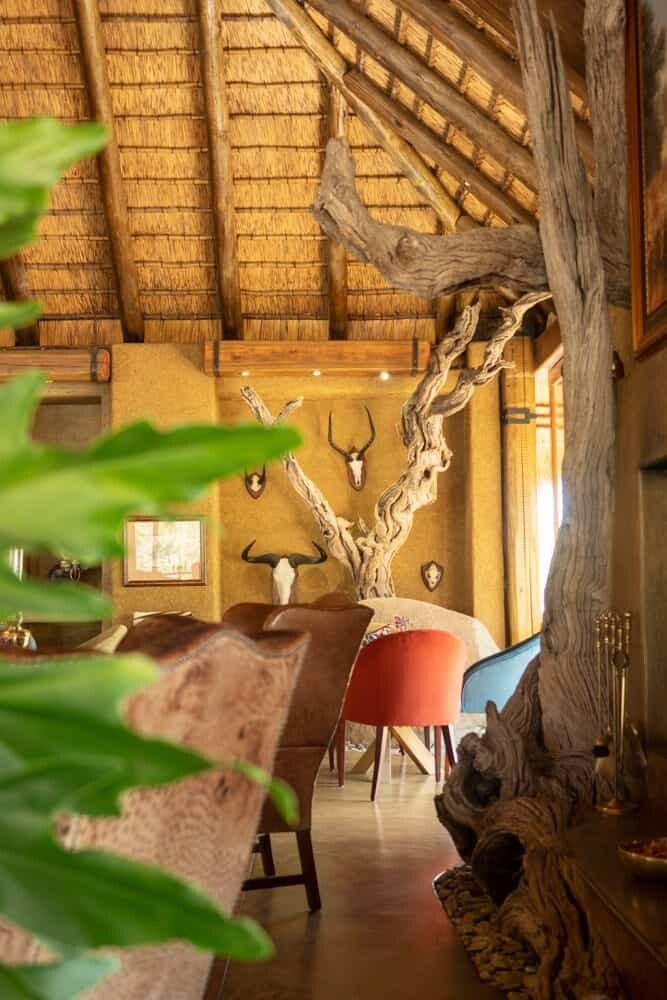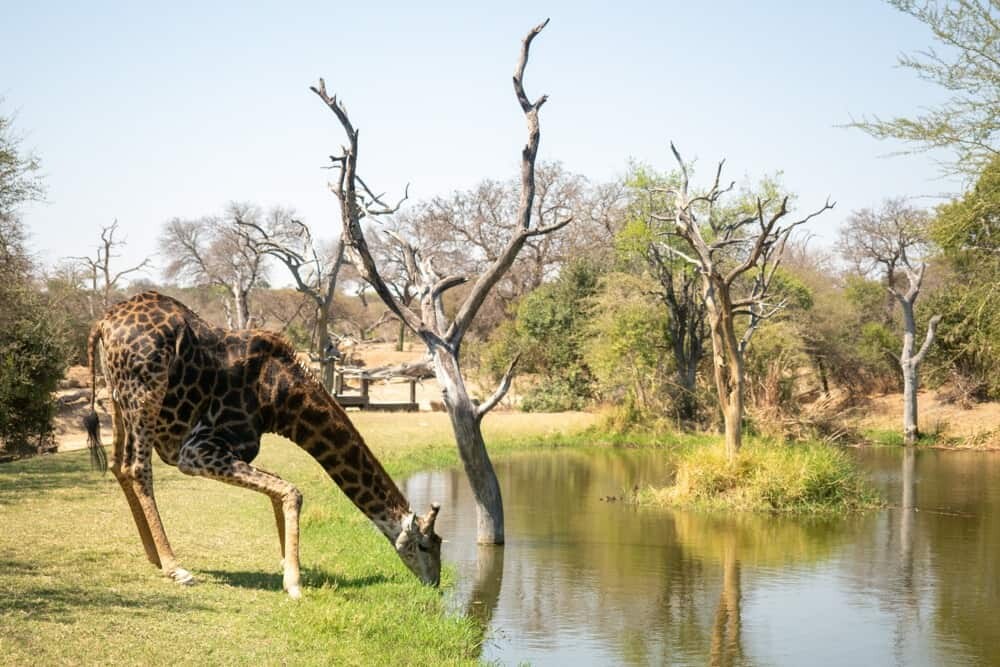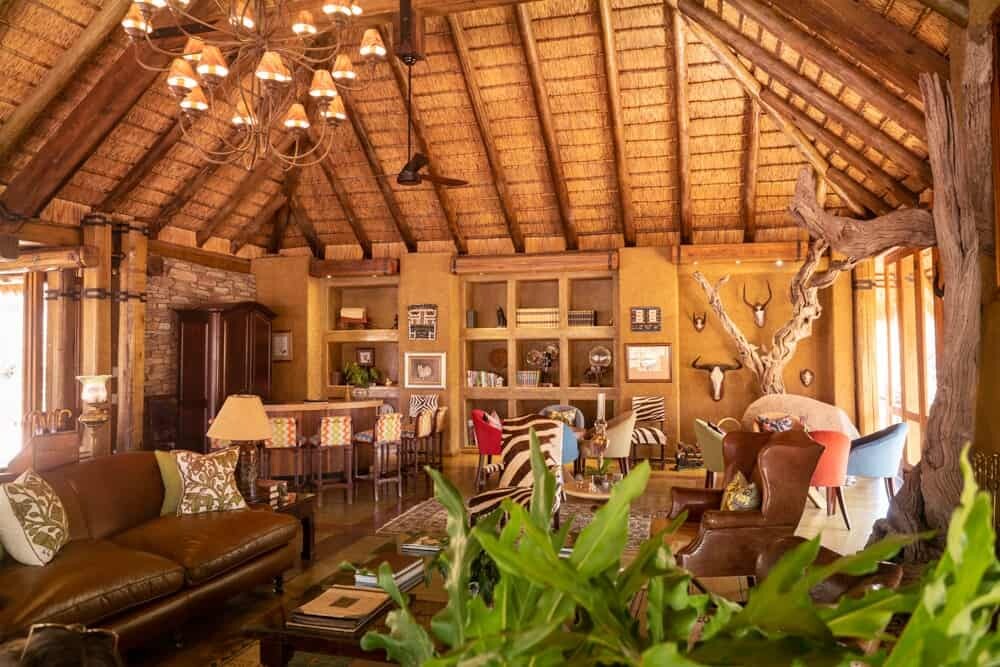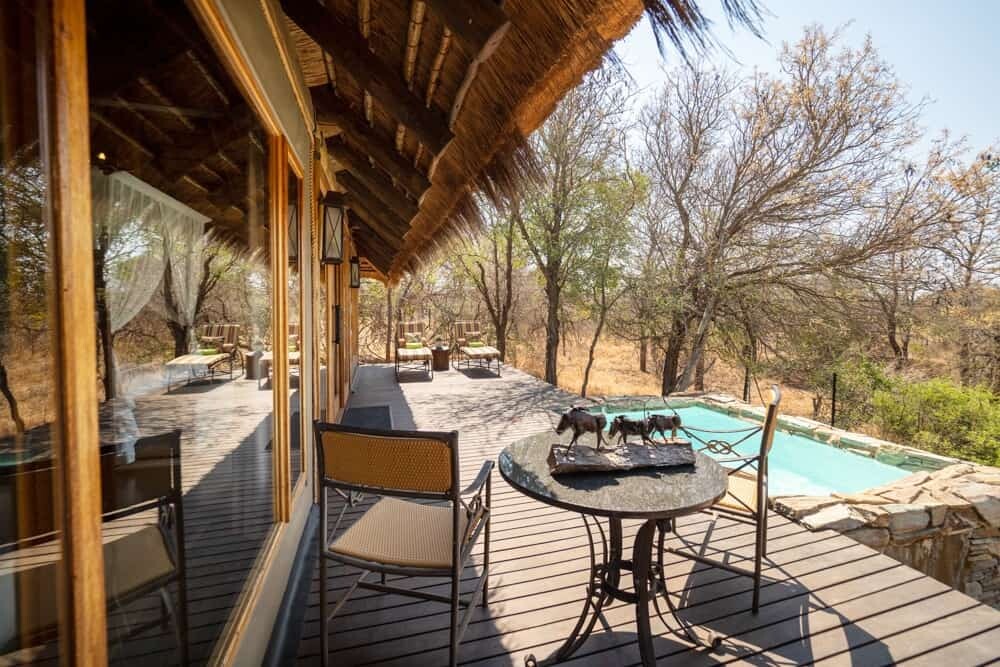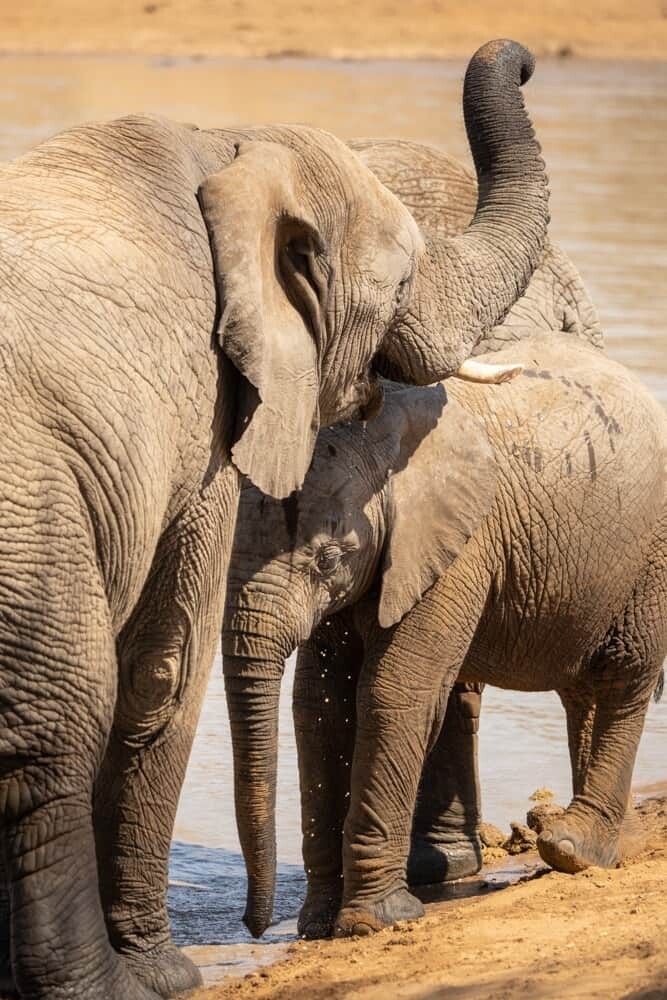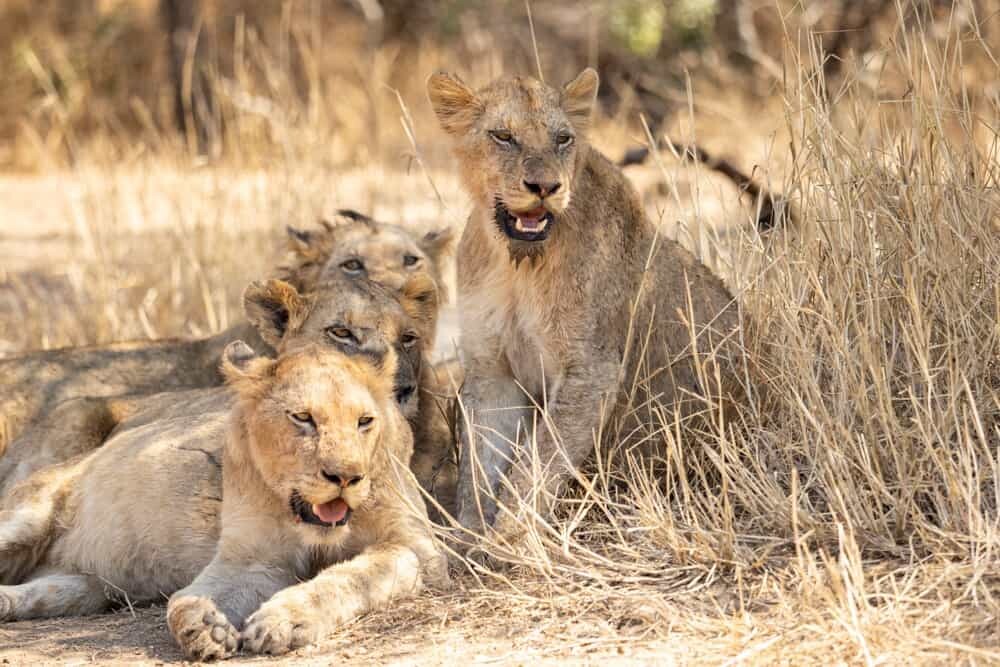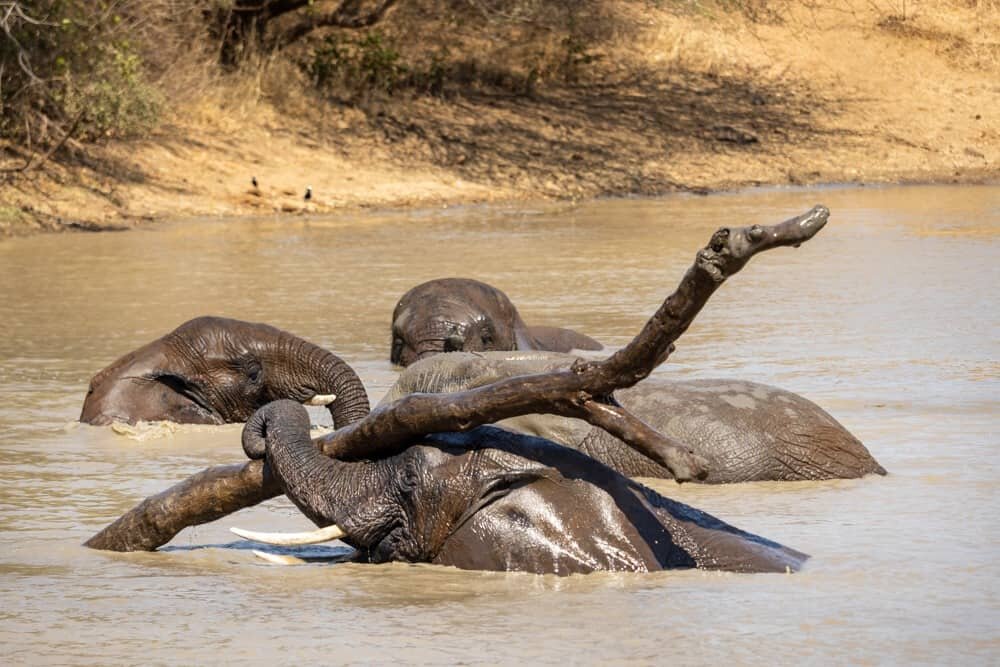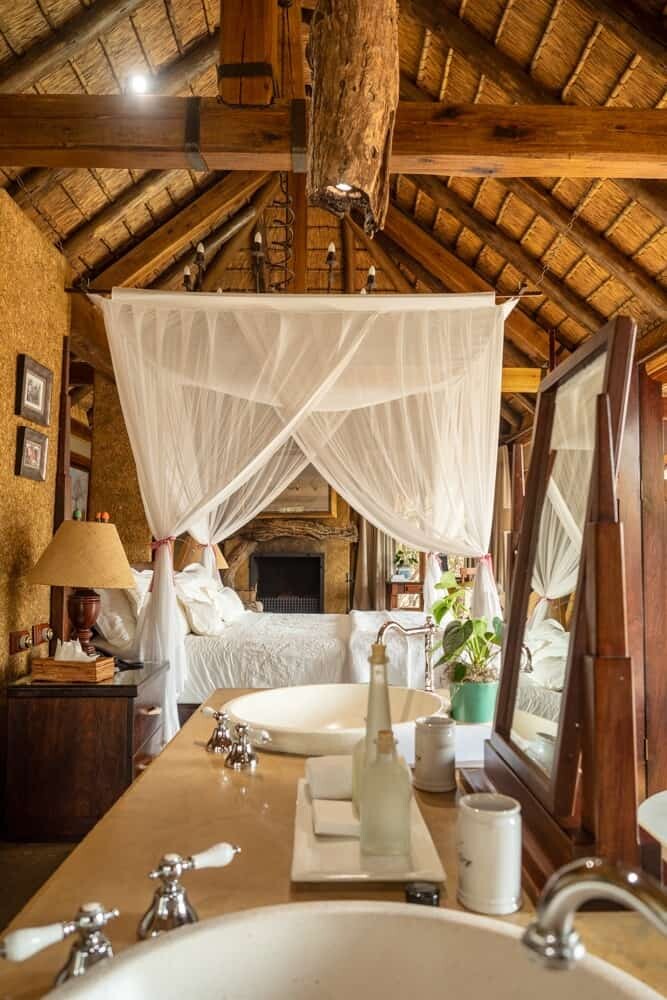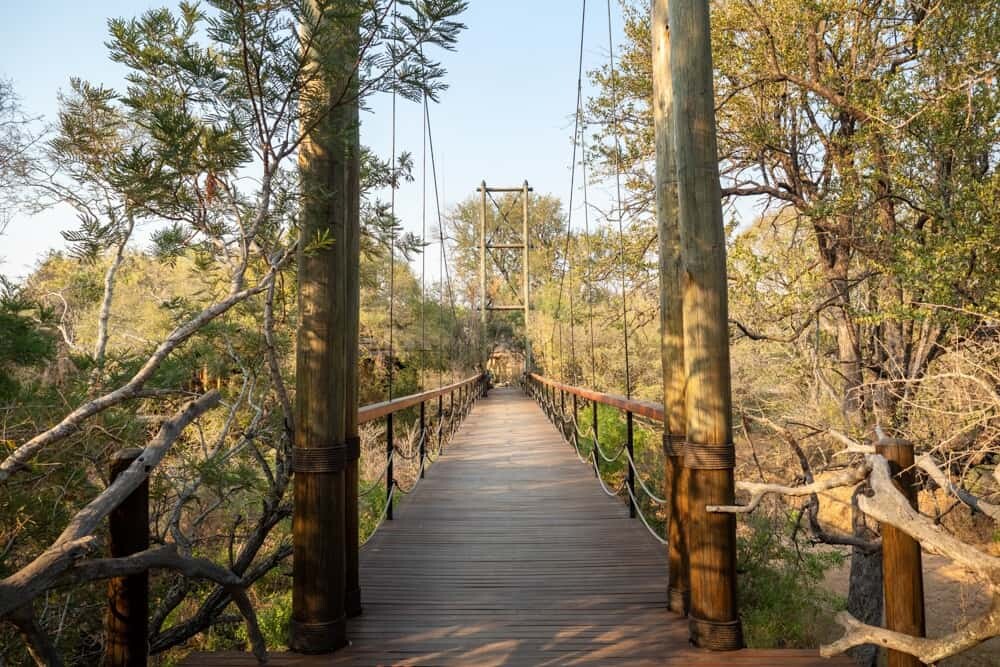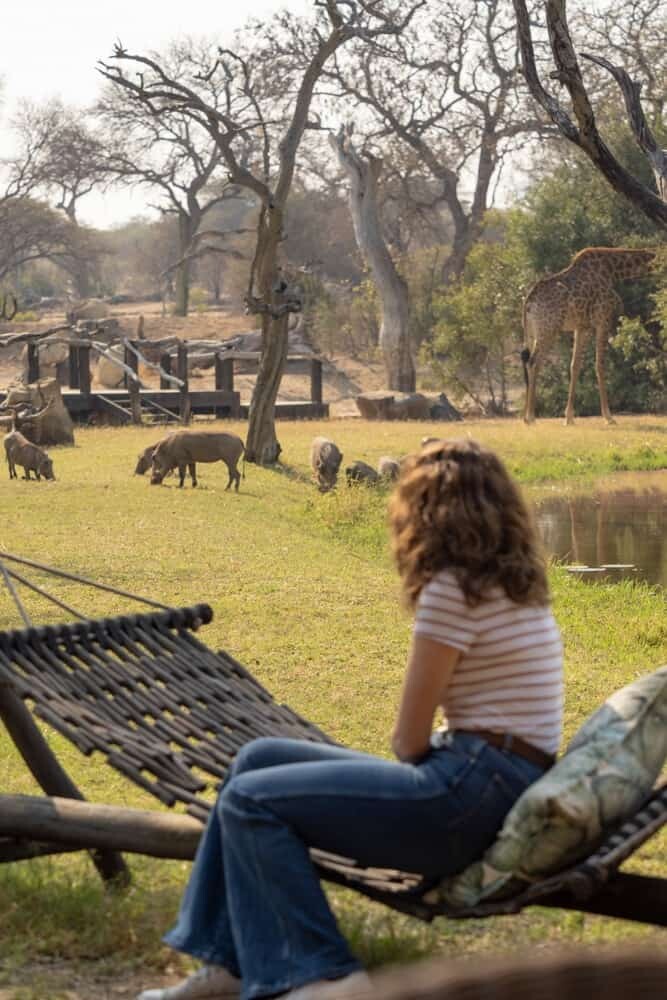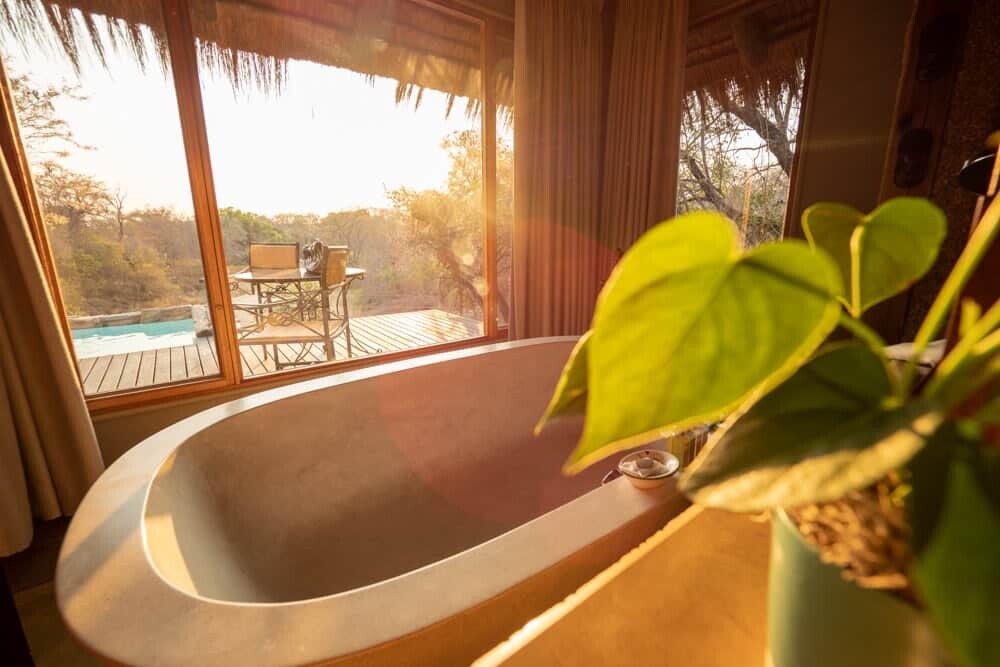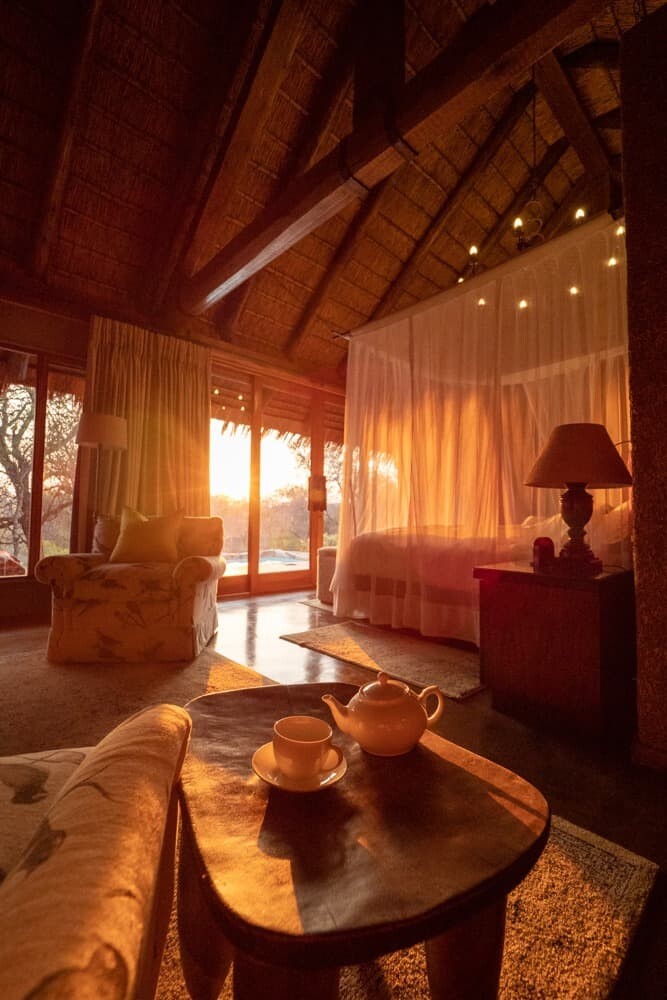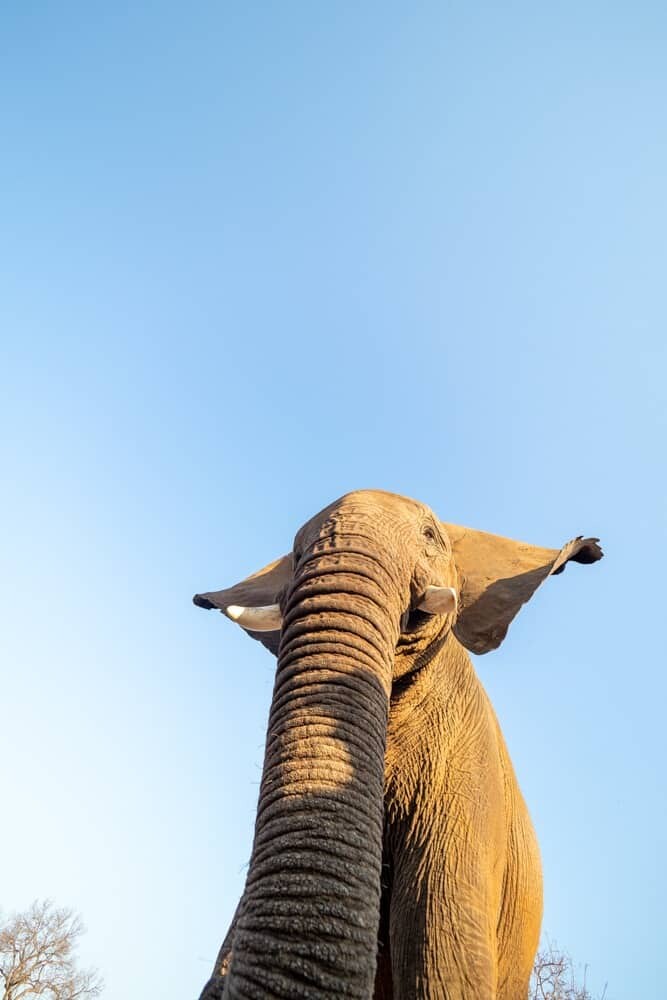 Travel and landscape photographer from Australia who is far more comfortable in a pair of flippers than heels! Having worked for publications such as Lonely Planet, Wanderlust and the Sunday Times, Lisa founded The Wandering Lens to share destination guides to the worlds most photogenic places and outdoor experiences.