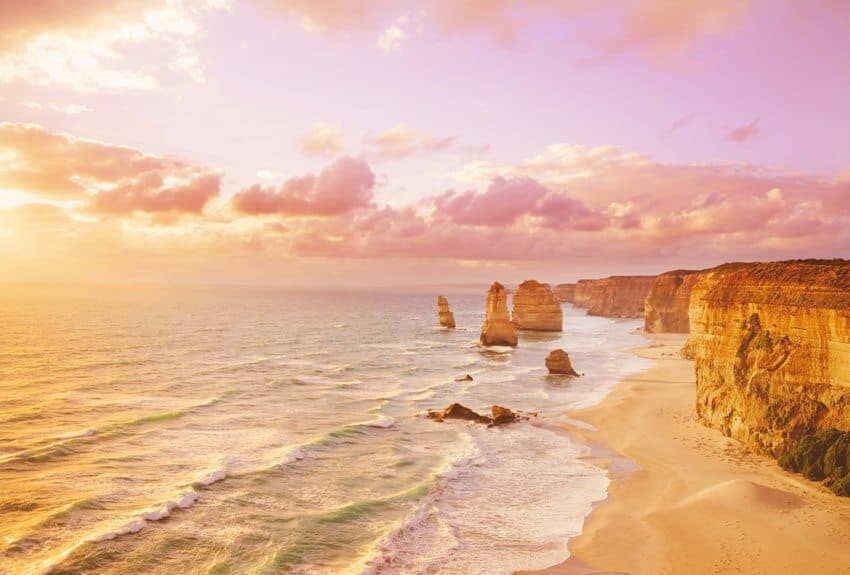 Growing up in Australia there have always been a few special places I've wanted to visit but somehow I ended up on the other side of the world instead. The Great Ocean Road sat pretty on my list for long enough and driving from Melbourne airport I was singing loudly to the radio with excitement about what lay ahead after I decided to finally see this rocky coastal wonder. I took the inland route to ensure I arrived smack bang in the middle of the scenery at the 'wow' inducing Twelve Apostles. Rolling green hills tumbled down toward the cliffs edge and a giant gust of cold ocean air met me as I wandered the path to the viewing platform.
Formed by erosion due to the harsh southern swell and winds, the Twelve Apostles are a collection of limestone stacks off the shores of Port Campbell National Park and boy are they impressive. At first sight they are overwhelmingly beautiful, standing tall amongst the breaking waves they demand attention. I stood on the platform for about 30minutes just looking in every direction soaking up the coastline and  landscape before taking a single photograph. That was until the sky began to change colour and the photograph below was created.
To take your own adventure have a peek at http://www.visitgreatoceanroad.org.au/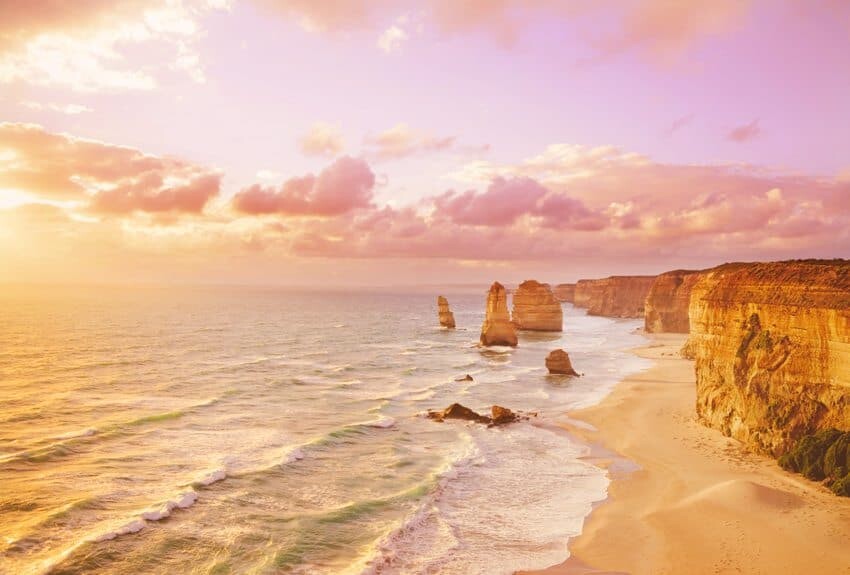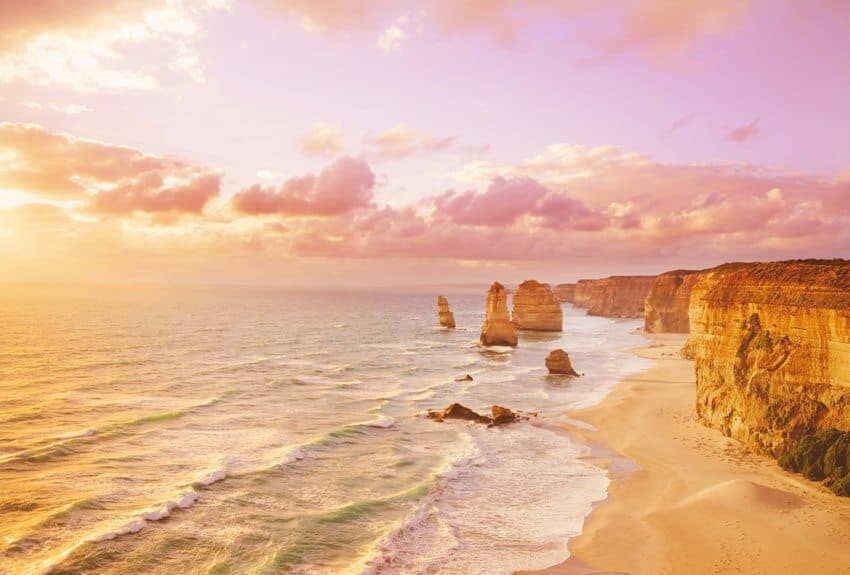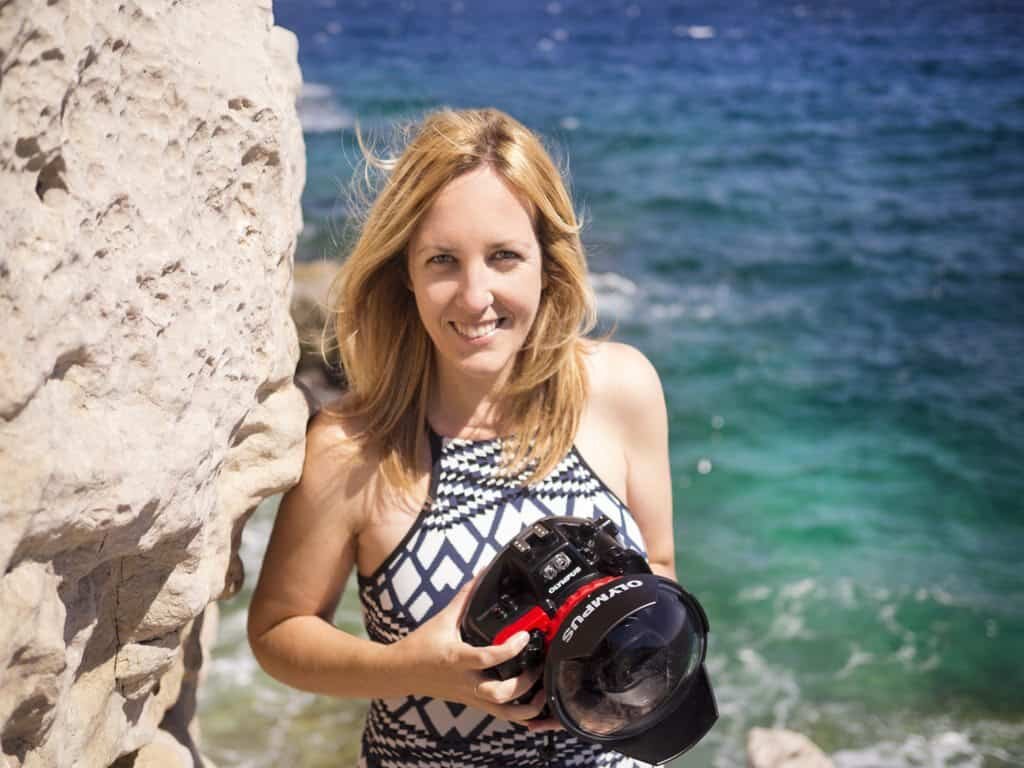 Hello! I'm the founder and photographer behind The Wandering Lens.
With 17+yrs experience as a professional travel and landscape photographer, all advice found on this site is from my personal experience on the road. I hope it's useful for your own travels and would love to hear in the comments about your trips and experiences around the world.