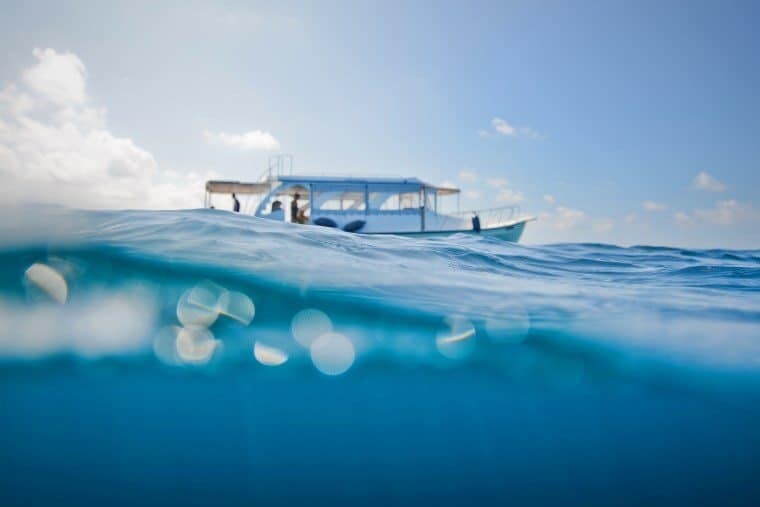 The Maldives. Two words that conjure up visions of luxurious over water bungalows, sparkling swimming pools and white sandy beaches. You'll find all this and more on over 1100 dreamy islands dotted within the atolls, 105 of which are home to hotels and resorts.
One thing everyone needs to do when visiting the Maldives? See the underwater world!
While each resort will have a swimming beach that's the definition of paradise, there is nothing quite like jumping off a boat into the ocean and exploring an open ocean reef.
While staying on Kandoomafushi Island in the South Male Atoll I booked a boat trip to 'Turtle Point' to photograph underwater in the Laccadive Sea.
The 45minute boat trip was reason enough to take my entire camera bag, passing exotic islands and local fishermen in their traditional wooden Dhoni boats. What I was excited about though were the turtles…surely being named 'Turtle Point' was an obvious hint at what resides below the surface!?
Arriving at Turtle Point I was a little surprised to see it was actually a spot in the middle of the ocean, no nearby islands, no beach to swim to, just water for as far as the eye could see.
Jumping off a boat is one thing, but jumping off with my giant underwater camera housing and being naturally clumsy is another. Managing to make a relatively graceful splash I looked underwater to find there was nothing below me, just the big blue sea.
The boat skipper promised he knew this reef like it was his own home. While he wouldn't guarantee turtles, I swam patiently behind him crossing my toes (it totally counts if they are just squashed in flippers) that one would show up.
We barely had to wait five minutes before the first little guy happily glided by on his way to the surface for some air, the ideal time for photographs!
If you find yourself underwater in the Maldives be sure to have your camera handy. Not only is the marine life incredible and plentiful, the water clarity is perfection.
For this collection of images I used my Nikon D800 with a 14-24mm f/2.8 Nikon Lens housed safely inside an Aquatech Sport Housing.
Here is a little peek at what happened after I jumped into the underwater world of the Maldives…
If you're keen to explore the area of South Male Atoll, I'm a huge fan of map travelling via Google Maps, anyone else!?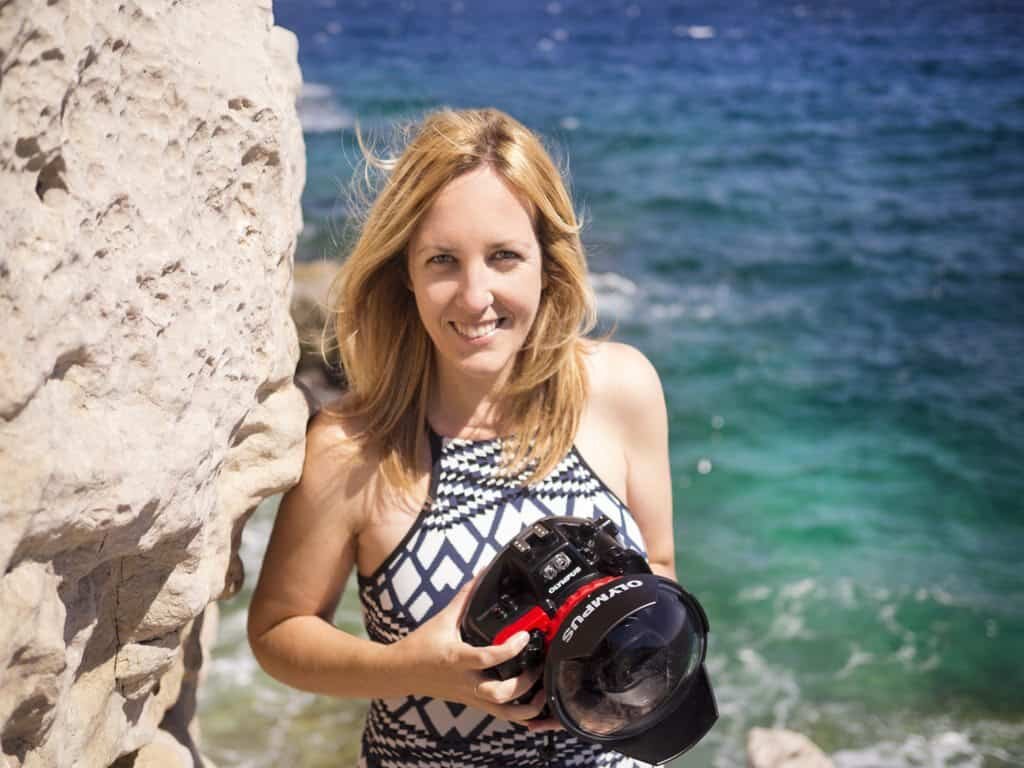 Hello! I'm the founder and photographer behind The Wandering Lens.
With 17+yrs experience as a professional travel and landscape photographer, all advice found on this site is from my personal experience on the road. I hope it's useful for your own travels and would love to hear in the comments about your trips and experiences around the world.