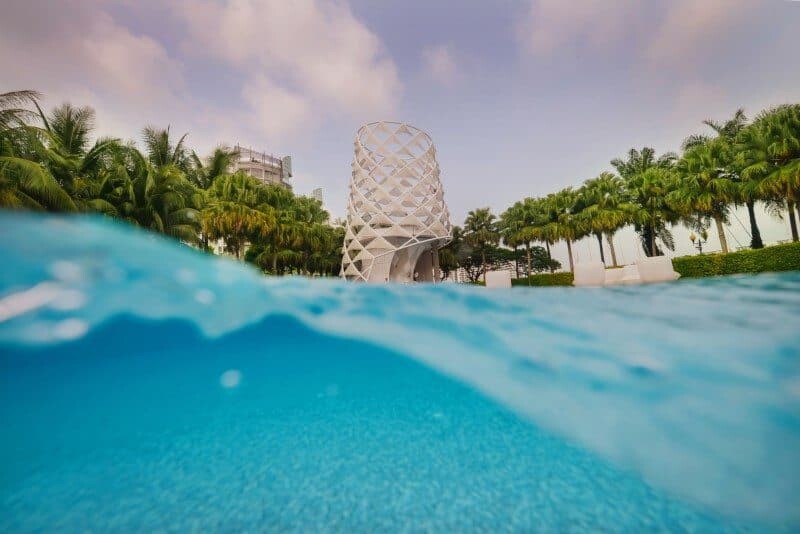 Whenever I see the letter W my mind is immediately drawn to visions of water. Thoughts of long refreshing swims and warm summer weather follows shortly after and it's not long before I start looking up destinations to visit that all revolve around the letter W.
It just so happens that this letter also represents one of my favourite hotel brands.
W Hotels wow you with details regardless of where you choose to stay with them in the world. The W Singapore – Sentosa Cove is no exception and is the ideal stopover destination if you're keen to float around and soak up the sunshine before your next flight.
Located on the lush little island paradise of Sentosa, this hotel is a trendy, relaxing haven of all things tropical and water is a key focus! While you can explore the nearby attractions of Sentosa Island and visit the southern most point of South-East Asia at Palawan Beach or wander through Sentosa ResortWorld and the impressive SEA Aquarium, sometimes a stopover should just be about chill time.
W Hotels are the concept kings in my opinion when it comes to transforming public areas of their properties around the world. The custom WET area is exactly as the name suggests, a wonderland of all things watery and the place I spent 80 per cent of my time in Singapore! Groovy music, inflatable swans, hammocks draped under the palm trees, a pool bar and the essential element, a giant swimming pool.
My super sleek room was located in the Away Spa wing and this meant I was lucky enough to have my own private plunge pool, one I can tell you I jumped in straight away even though I arrived at midnight! Midnight swims are the best after all right!? My camera took a little while to get used to the humidity but after letting it rest on my daybed, it was ready and I took it with me photographing from pool to pool until 2am.
Cupcakes on arrival (key to my heart!), a personalised greeting card complete with a photo of me from my travels and my favourite…a princess rubber ducky for the pool. Hello stopover heaven.
Take a visual peek below at my stay…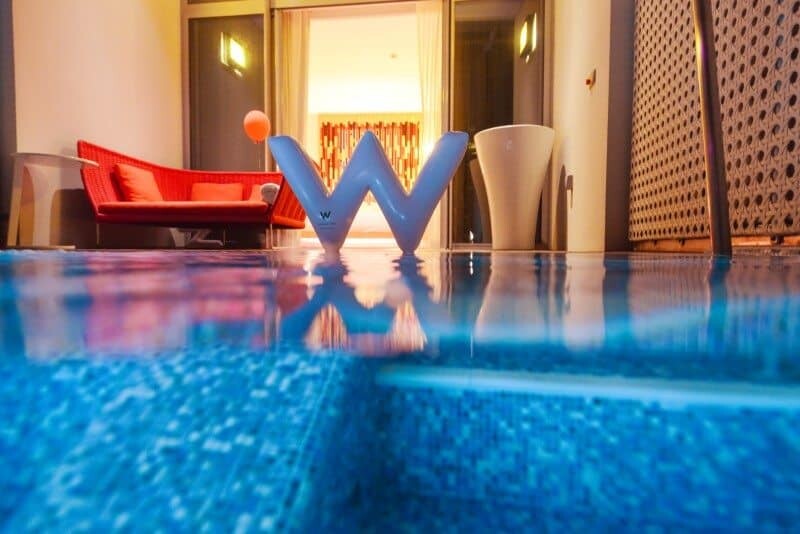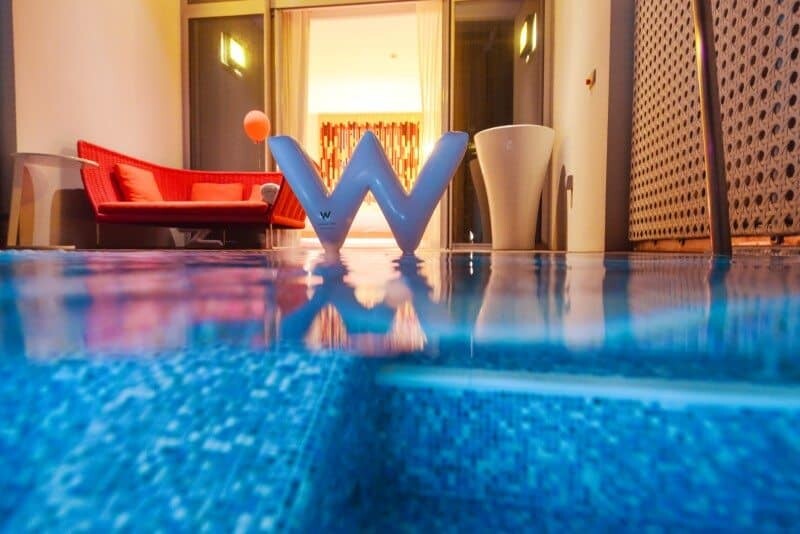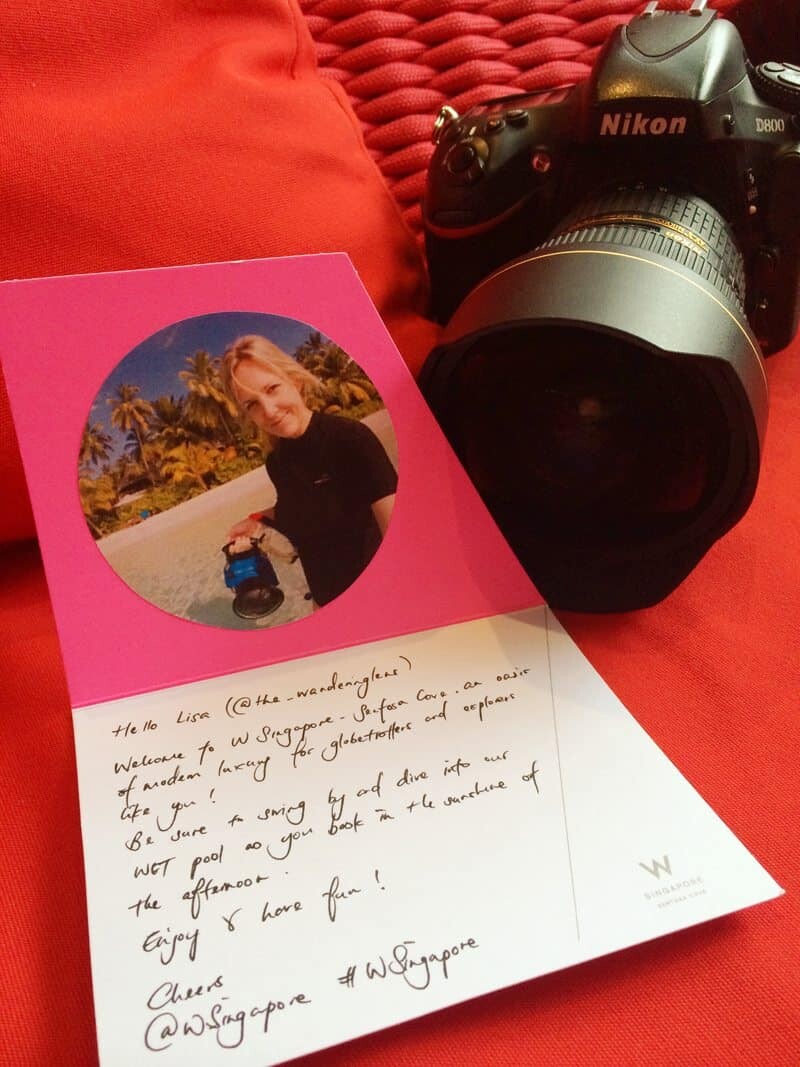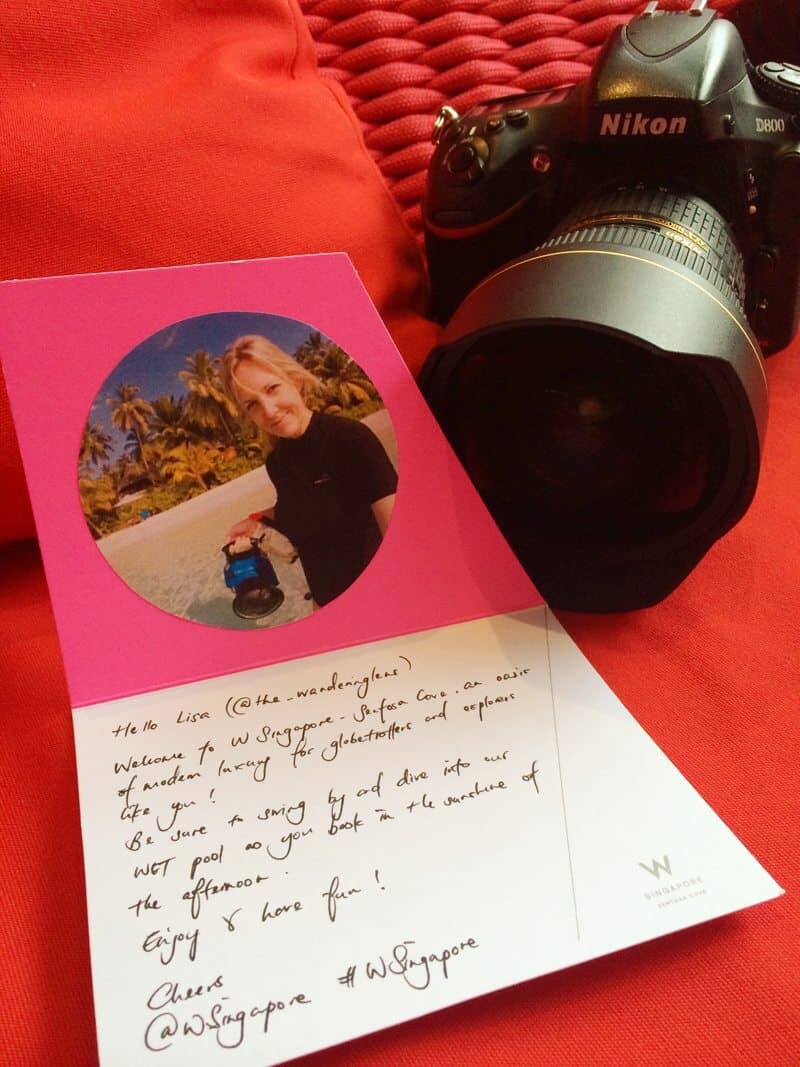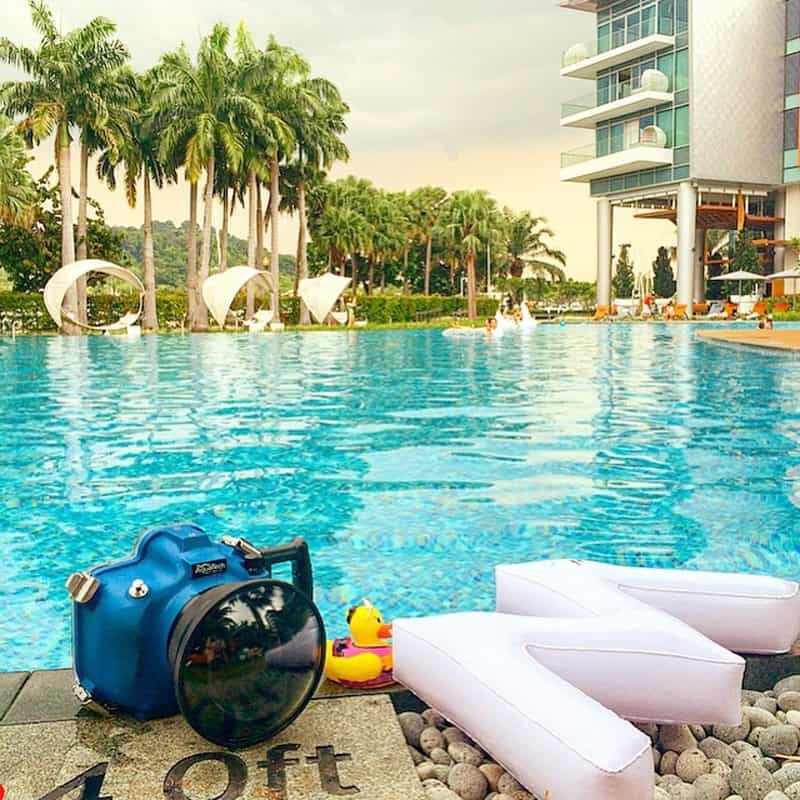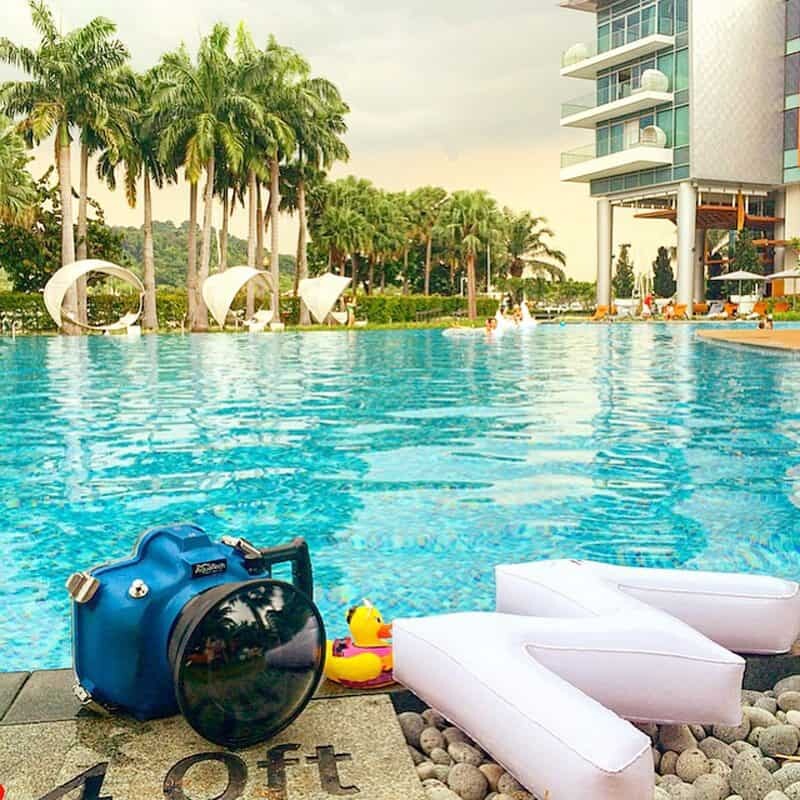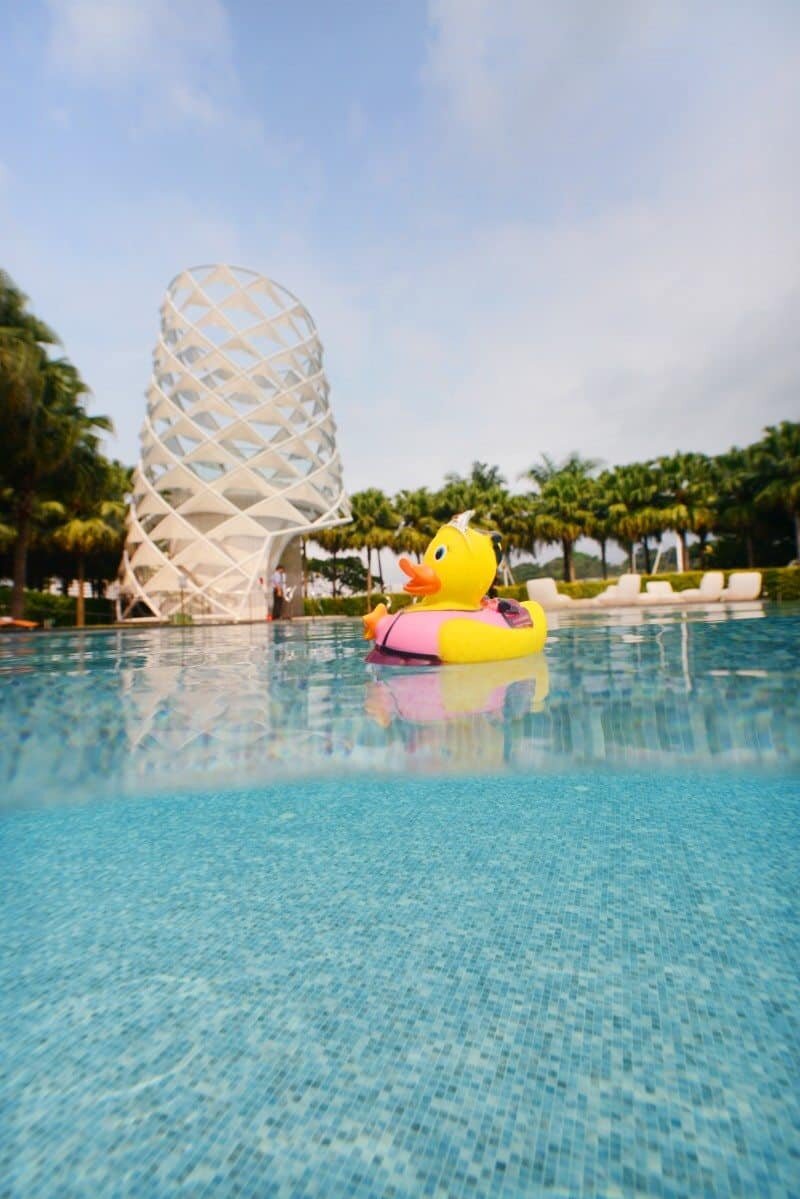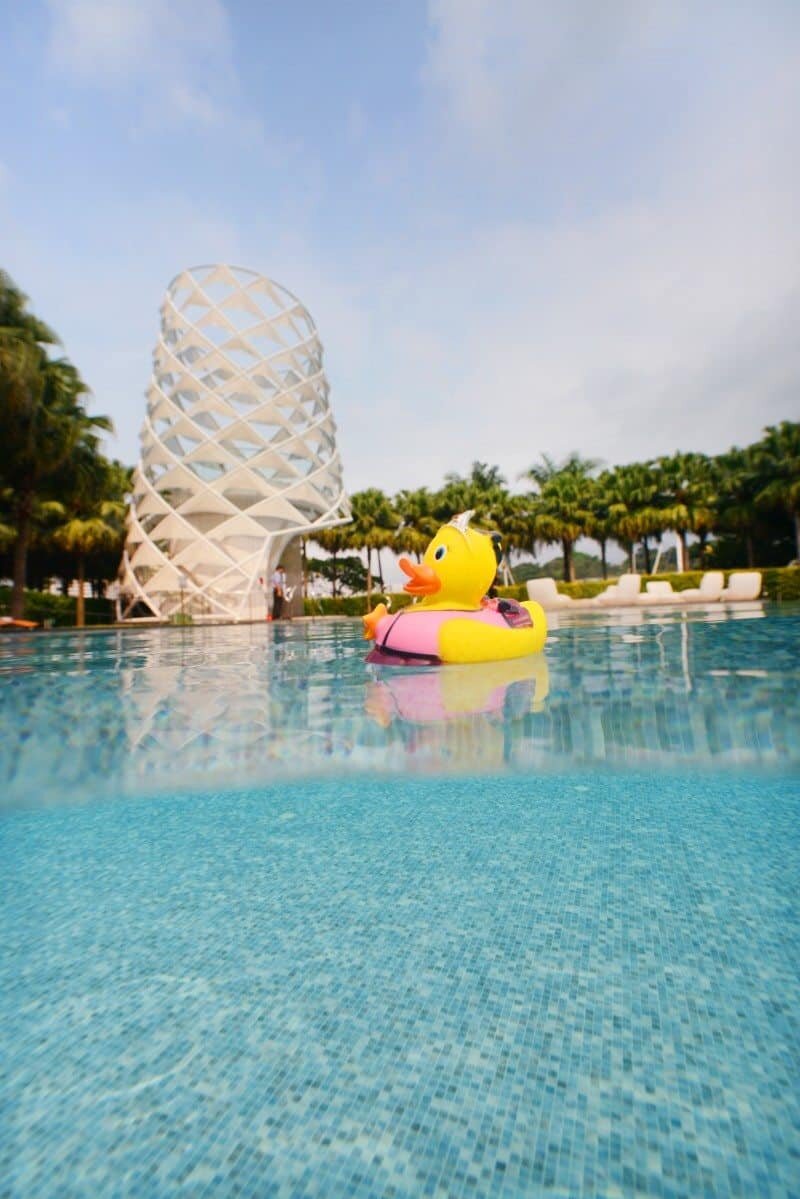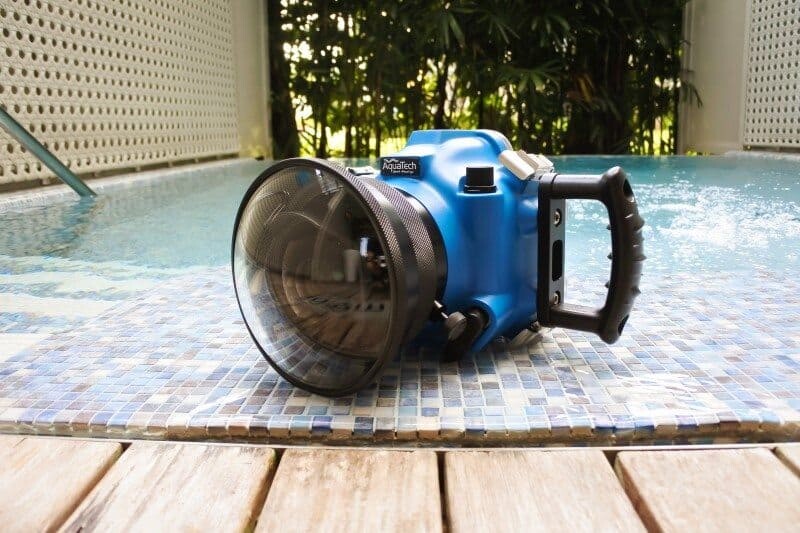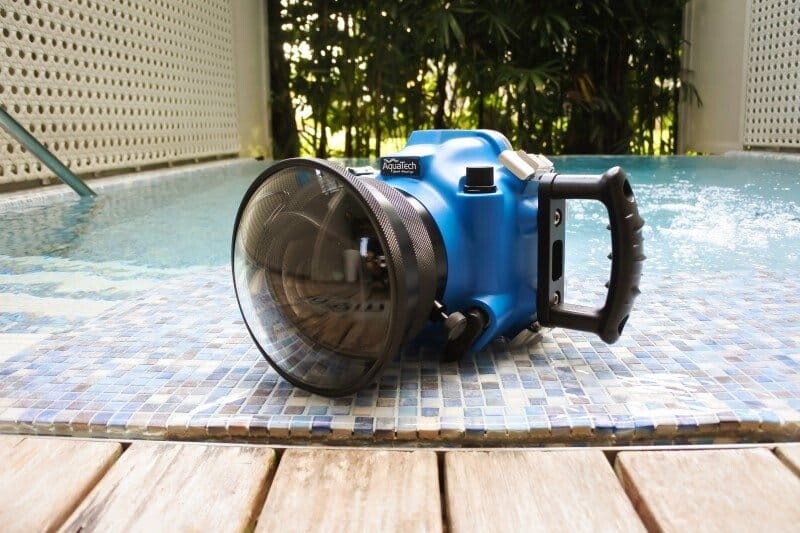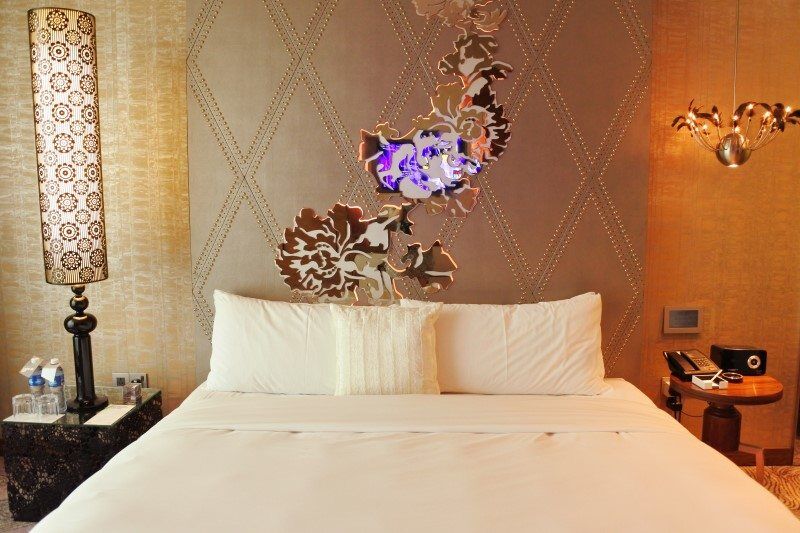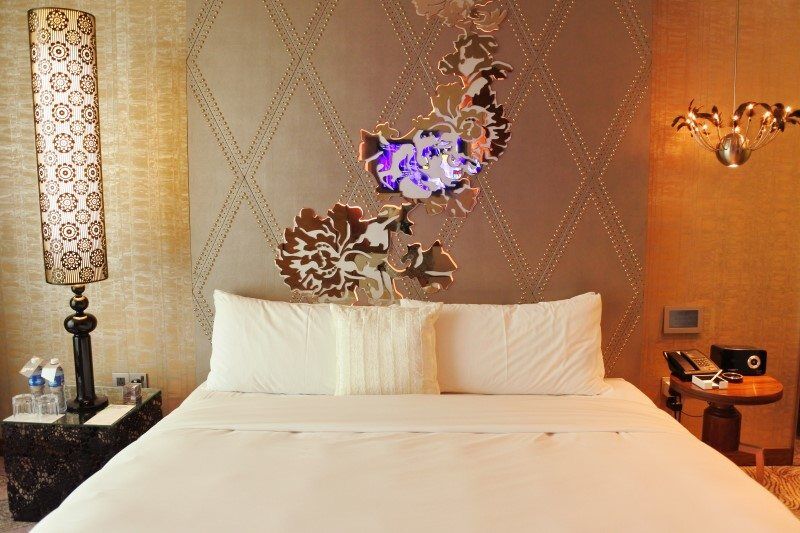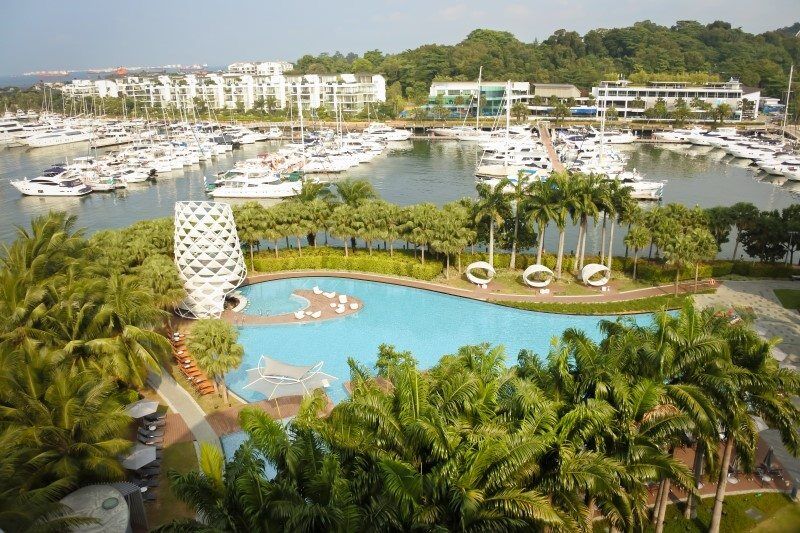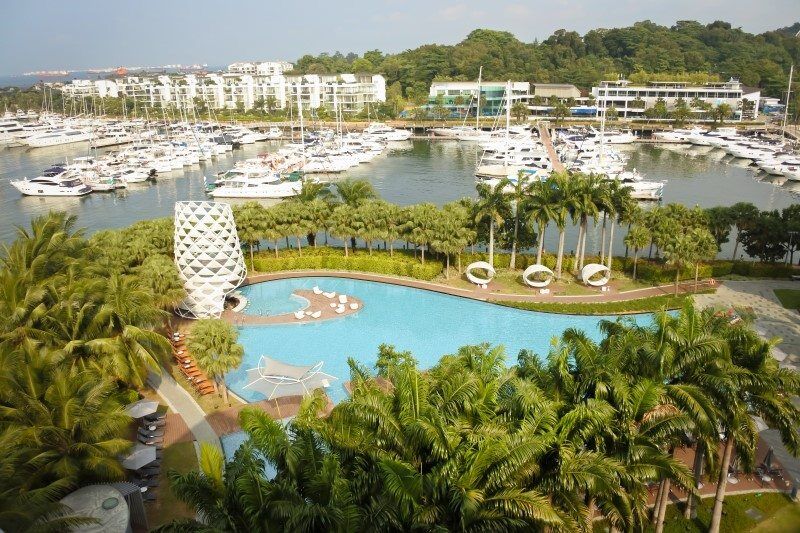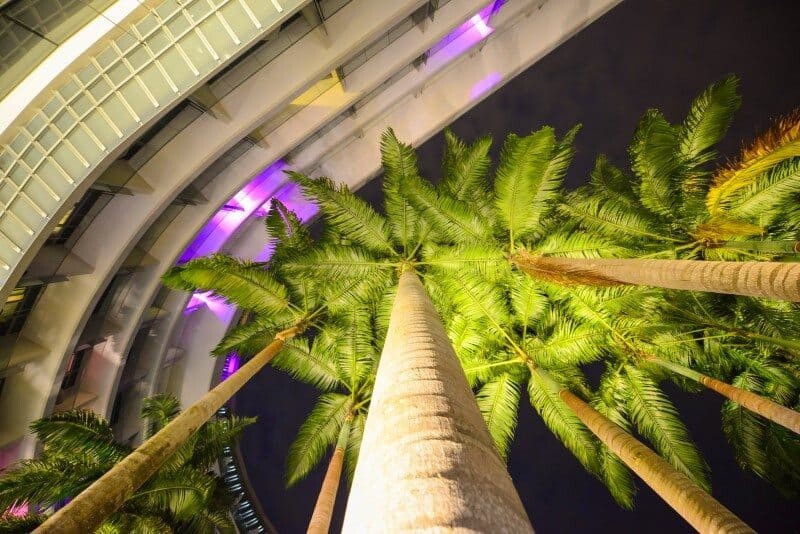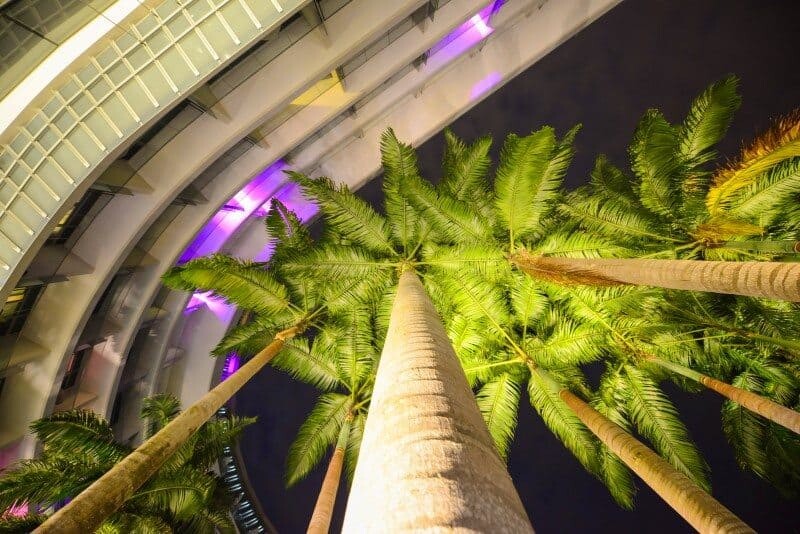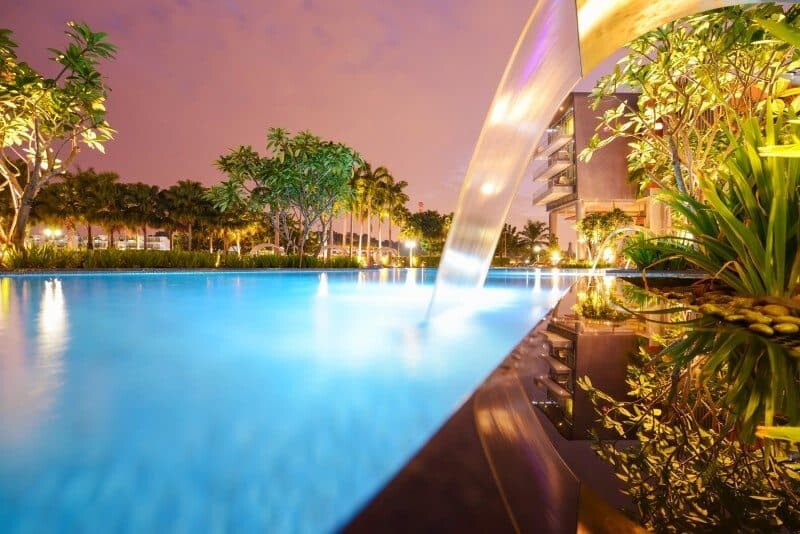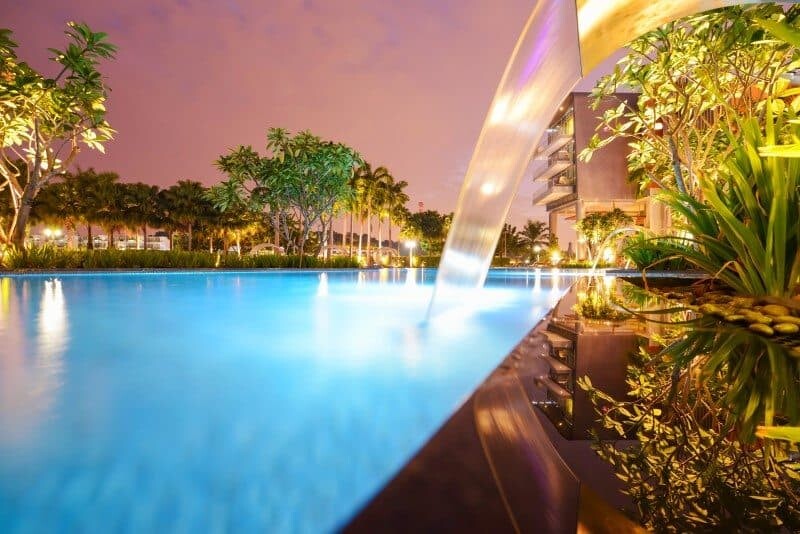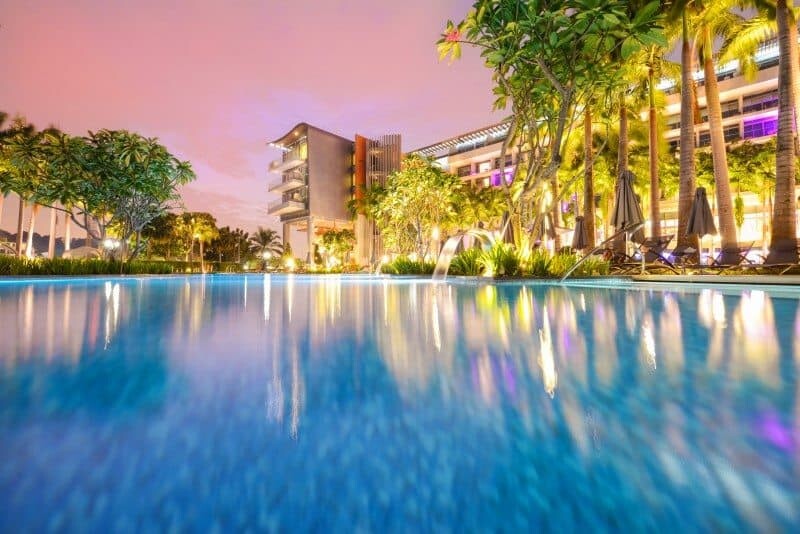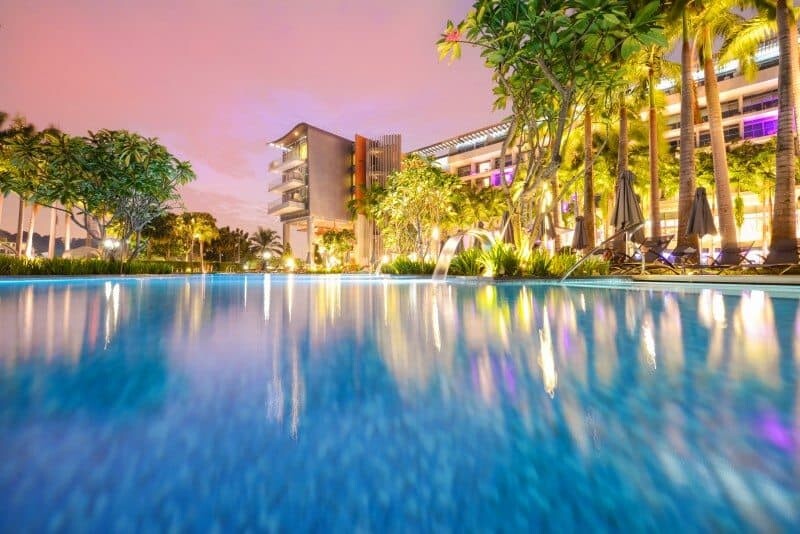 The Wandering Lens was a guest of the W Singapore – Sentosa Cove however all opinions are of course my own and as you can tell…I loved it and the photos never lie!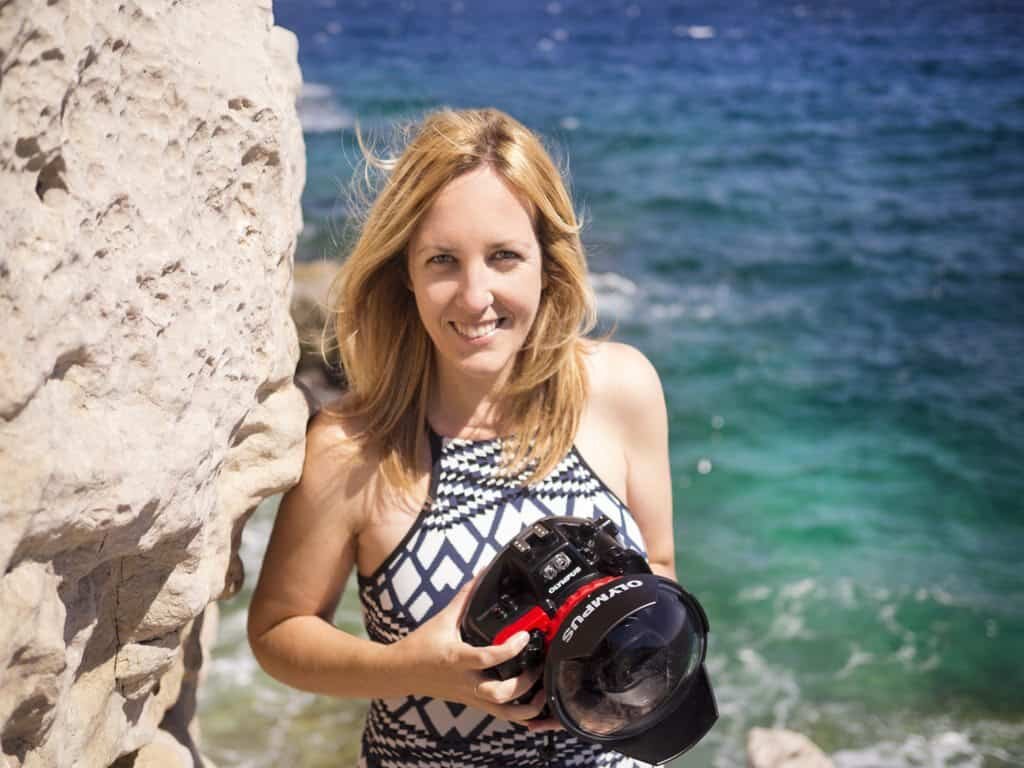 Hello! I'm the founder and photographer behind The Wandering Lens.
With 17+yrs experience as a professional travel and landscape photographer, all advice found on this site is from my personal experience on the road. I hope it's useful for your own travels and would love to hear in the comments about your trips and experiences around the world.