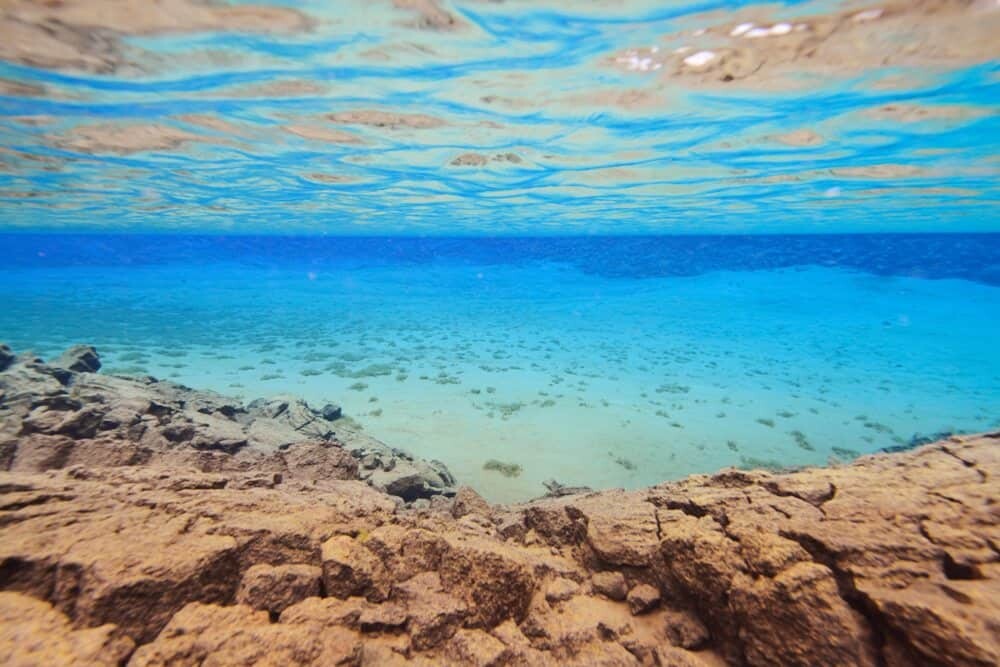 Silfra Iceland – Snorkelling in Iceland, yep…it's as crazy as it sounds!
As an underwater photographer I have numerous lakes, seas, oceans and coastlines on my growing list of places to photograph. Silfra, Iceland was at the very top.
The Silfra Fissure is a crack between the North American and Eurasian continents which allows you to swim where the tectonic plates meet. You read that right, you can swim between continents where they drift apart by 2cm each year. Crazy cool!?
One of the main reasons people flock to Silfra is because underwater visibility is possible up to 100m deep so whilst swimming it appears like you are staring straight down into the centre of the earth.
Water visibility usually comes at a price and here it's the temperature. The glacial water is a frosty 2degrees year round and it's filtered through underground lava from Langjökull Glacier which ensures the incredible clarity.
I ventured underwater with Arctic Adventures, a tour operator that offers snorkelling and diving adventures in Thingvellir National Park, the UNESCO World Heritage Site where Silfra is located.
Being that the temperature is just 2 degrees, you can't just grab a camera and jump on in so it's essential to have an authorised operator to ensure you won't freeze solid in the water.
Arctic Adventures geared me up with teddy bear suit, a dry suit and some pretty giant flippers before we jumped in. If you're as clumsy as me, getting into these suits takes a bit of effort to ensure they are waterproof so be sure to eat your Weetbix beforehand, you'll need the energy!
Also, as weird as it sounds, you don't need swimmers, you can wear thermals or regular clothes inside the suits which will help to keep you warm. Don't be like me and wear your swimsuit…apparently everyone else got the memo that it's not 'that' type of swimming.
I found one of the best moments of the swim to be the first few minutes. Jumping into the water your guide holds you and asks you to lift your knees up to activate your dry suit which then makes you like a giant puffer fish. You can float along on your stomach but the moment I'd lift my hands to check camera settings I flipped onto my back. It's hilarious to be so buoyant!
Take a peek below at the images that followed as we swam through the big crack, Silfra Hall, Silfra Cathedral and then into the Silfra Lagoon.
The bold colours are formed by various types of algae present in the water and are as bright and vivid in person…no photoshop to enhance the vibrance!
Photo Tip: If you're taking an underwater camera, be sure to set your ISO nice and high because the light is really tricky to work with, there is a fast current which makes it hard to stay still and it's VERY hard to change settings once you've got your giant gloves on and spin like a puffer fish each time you move your hands 🙂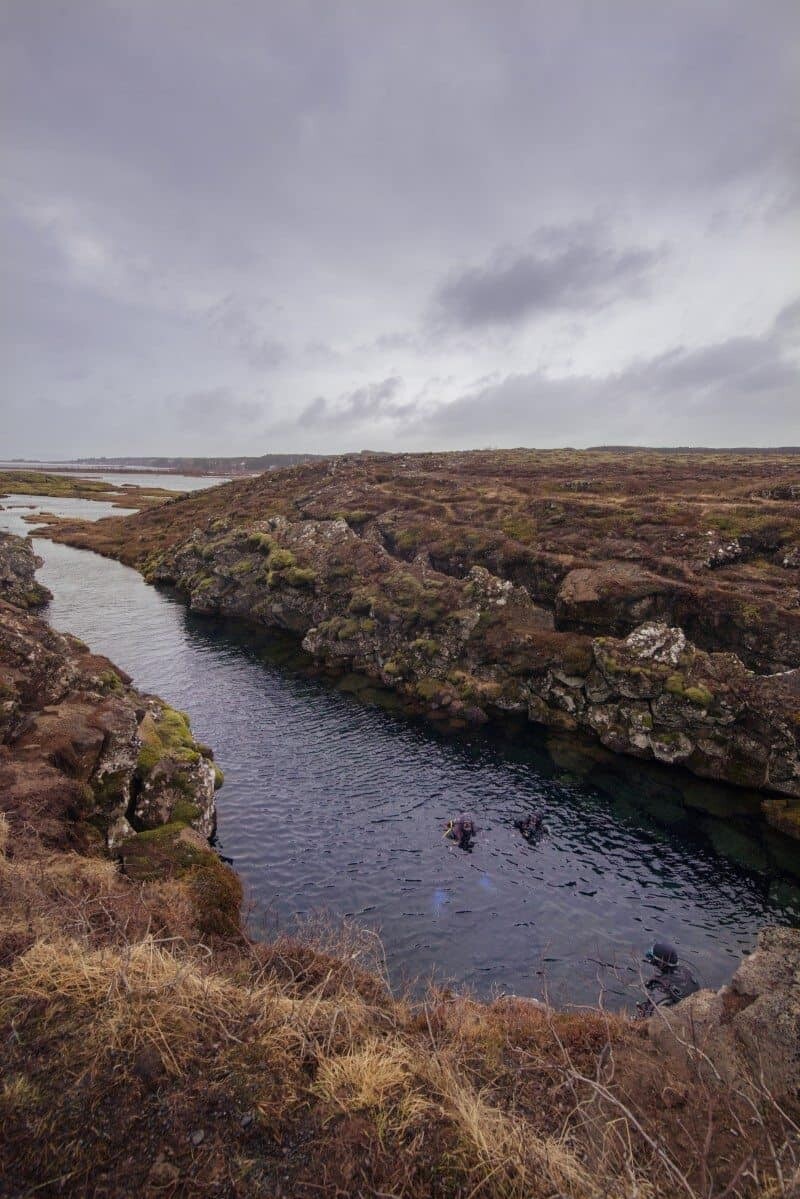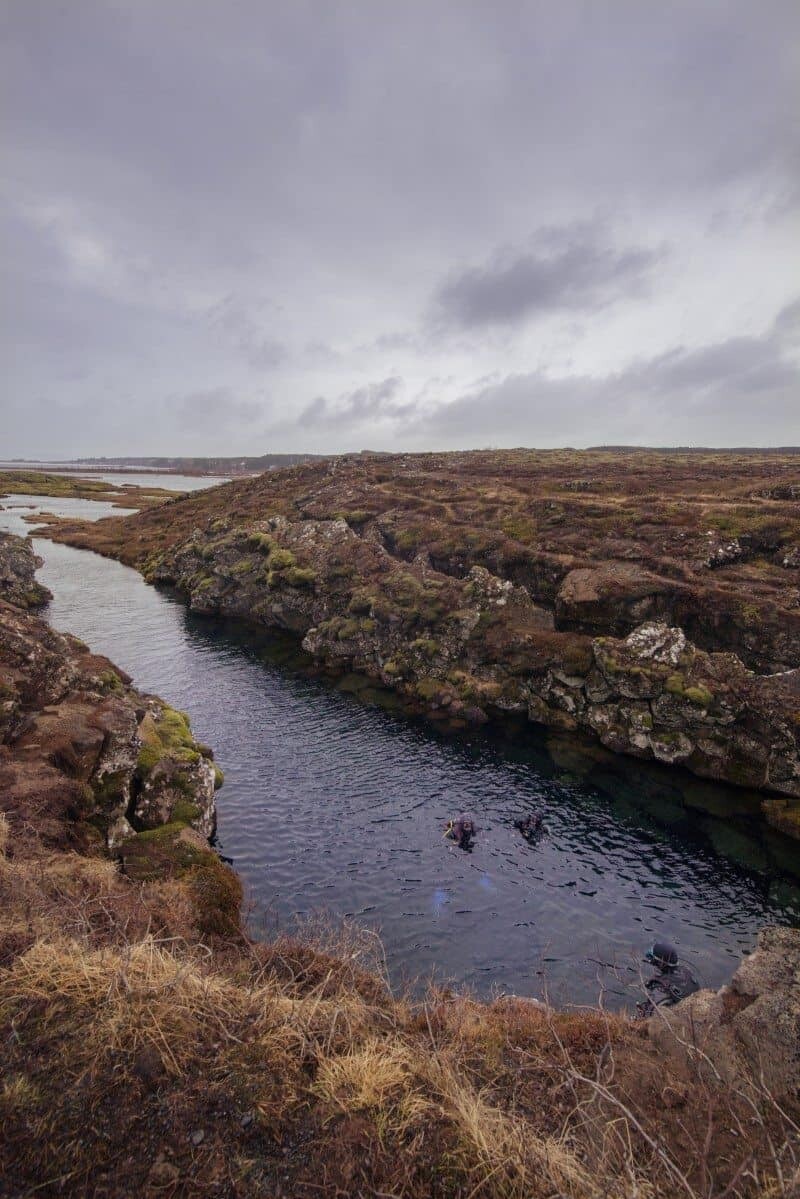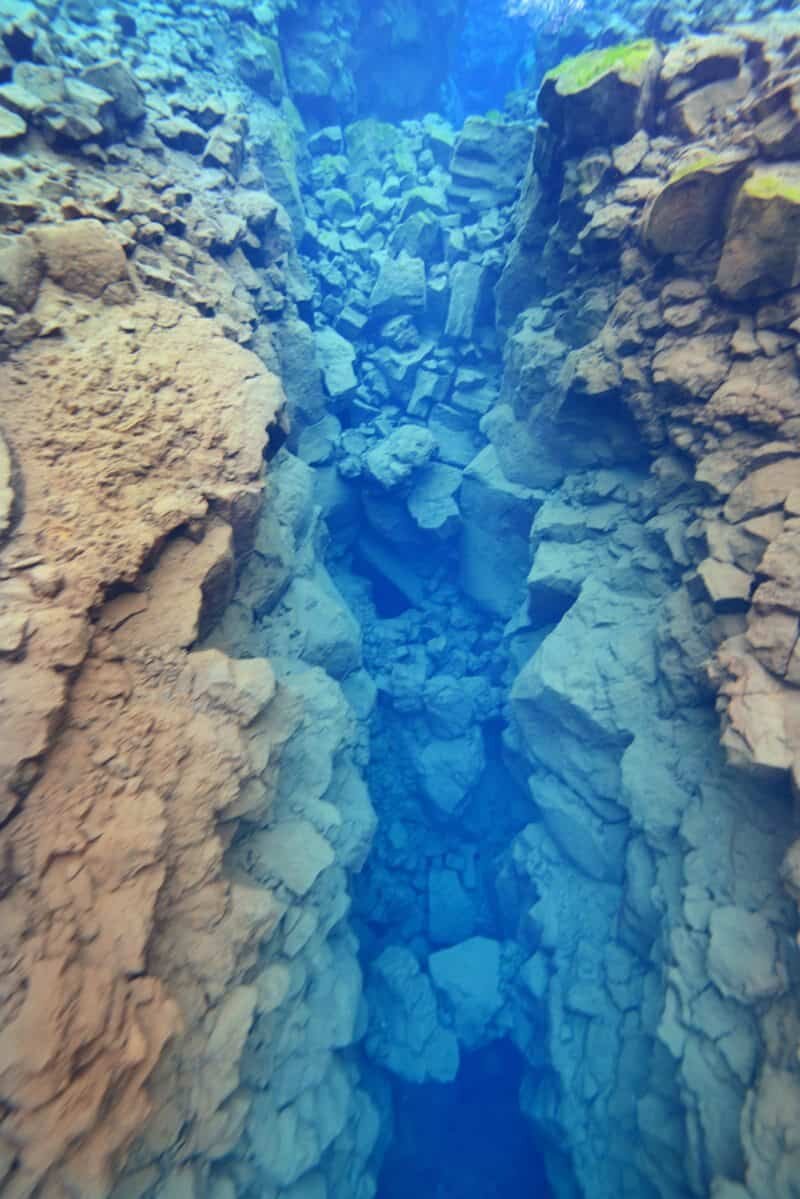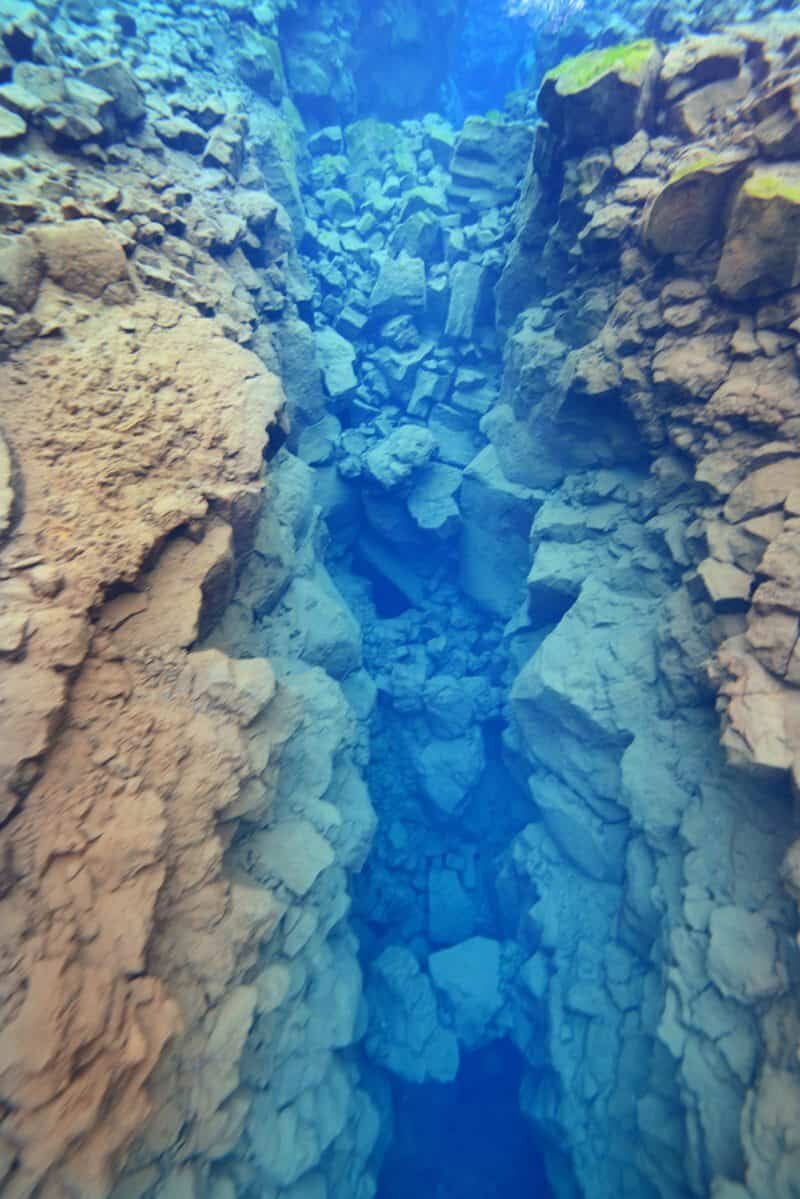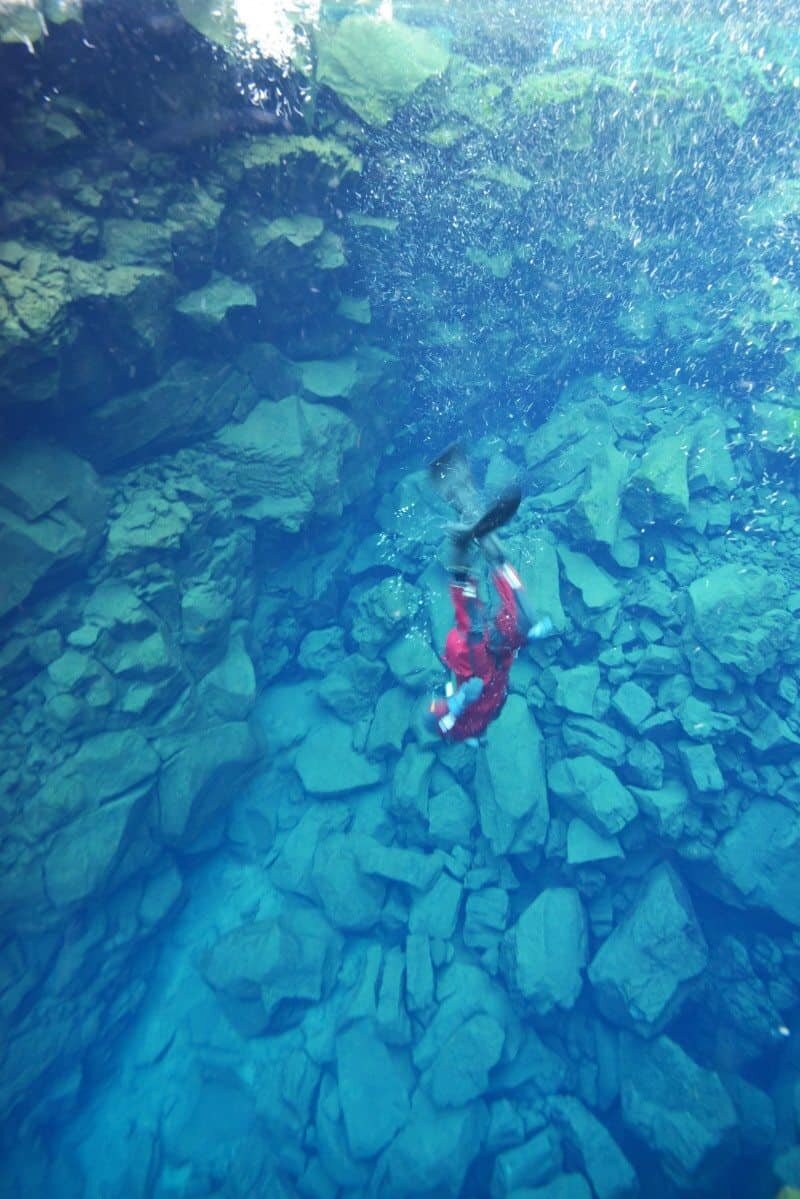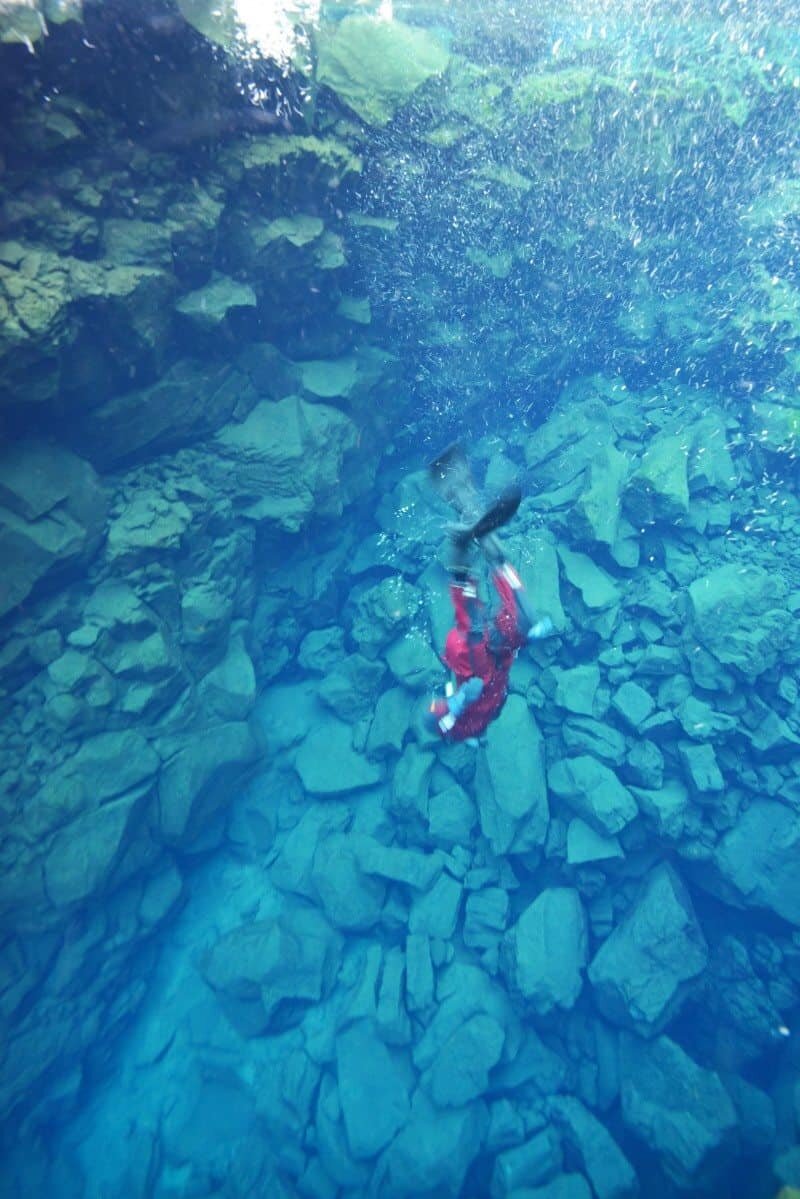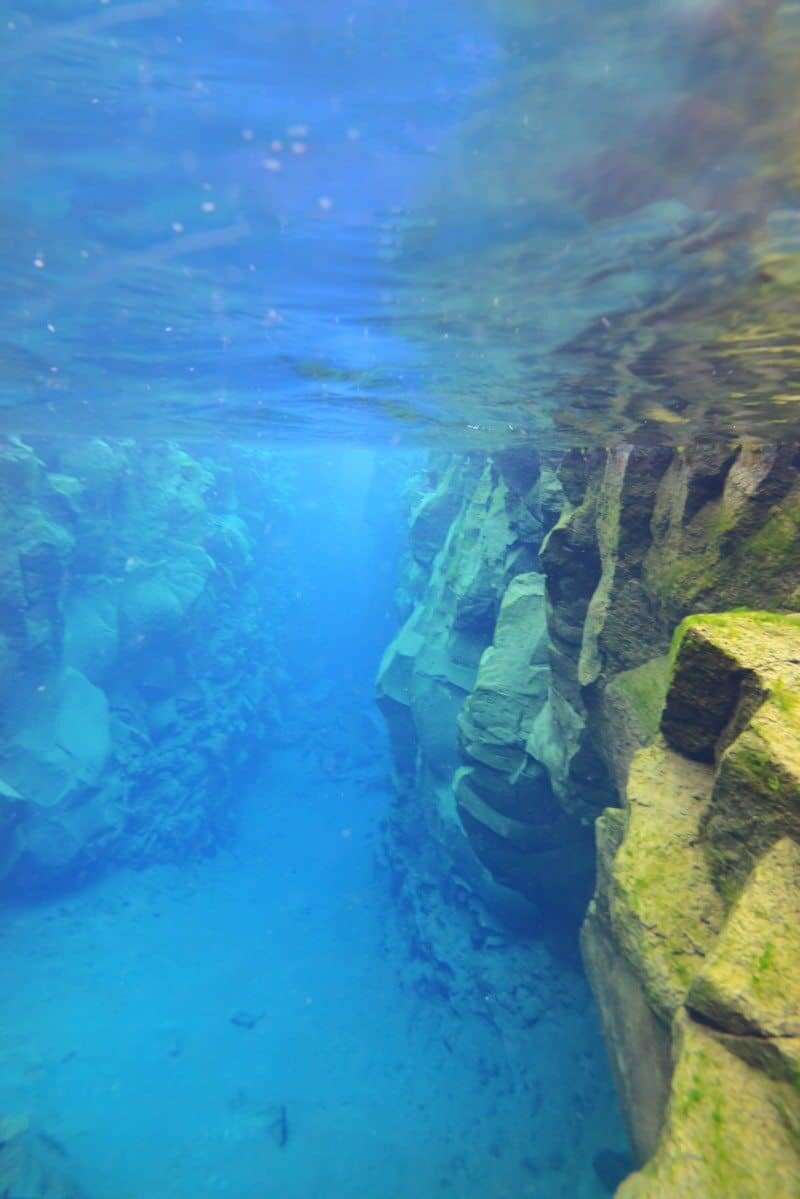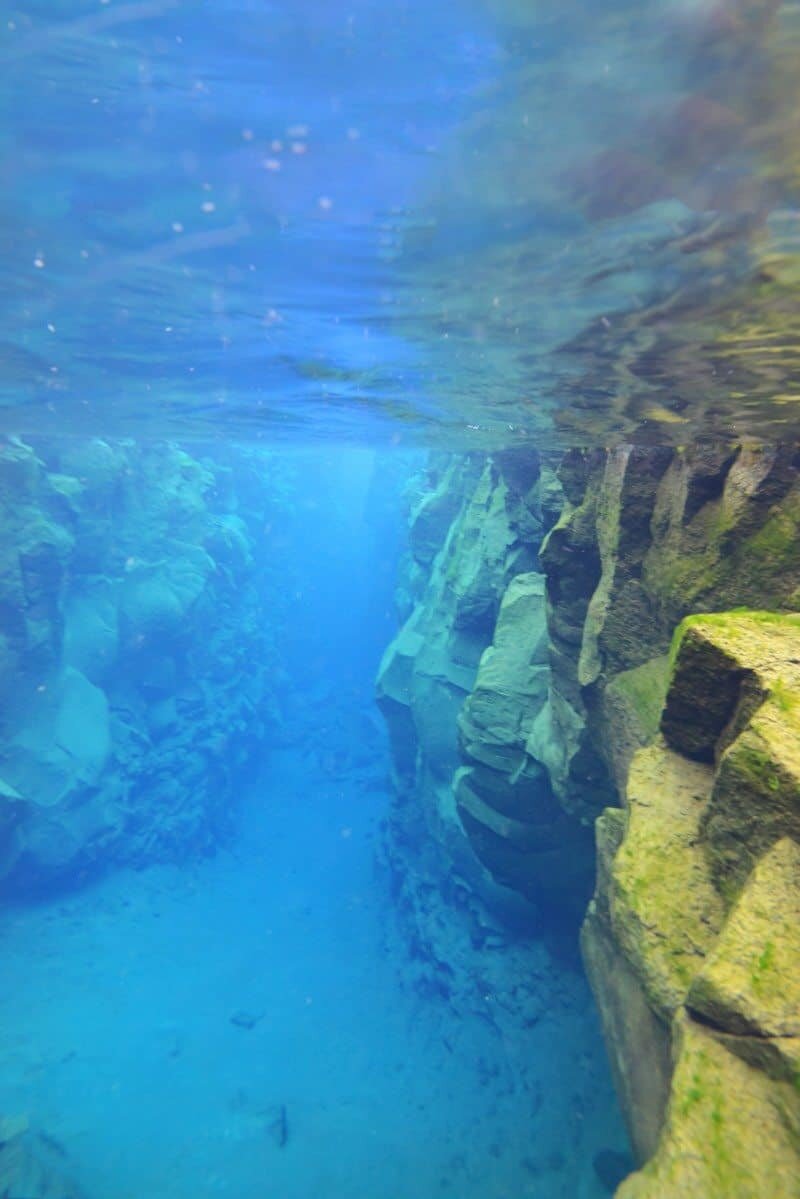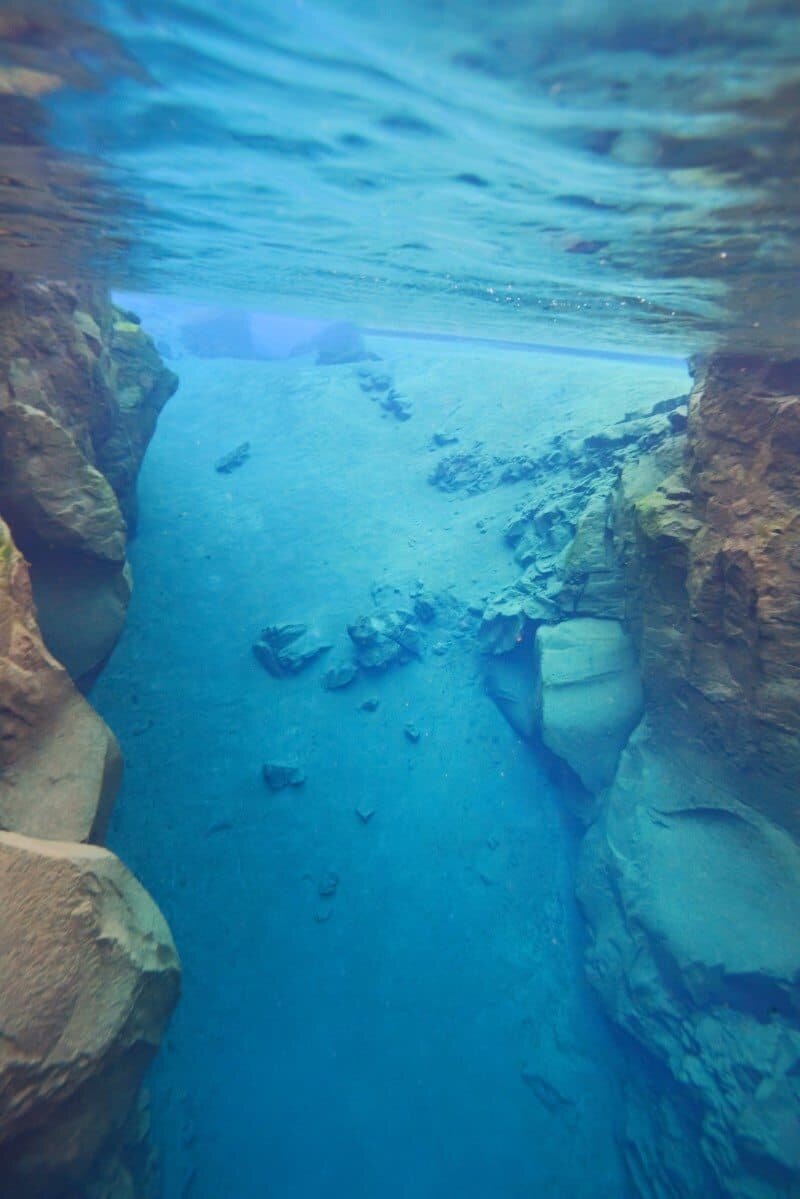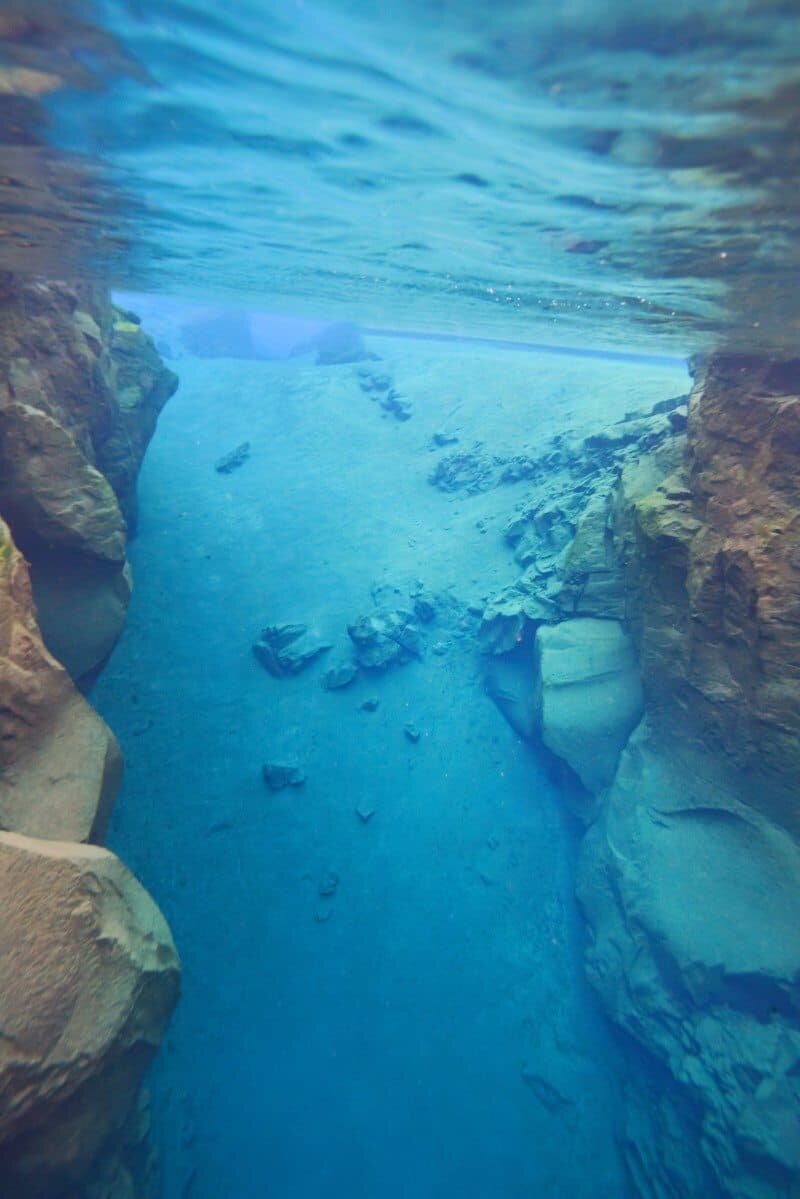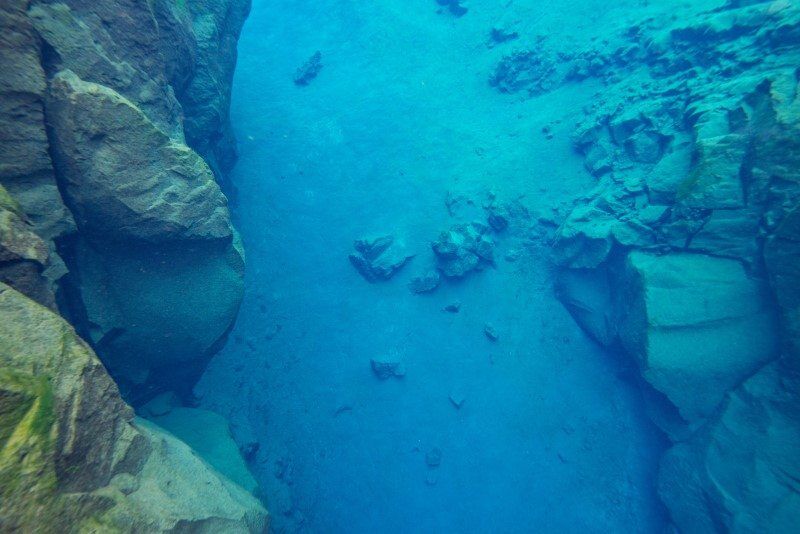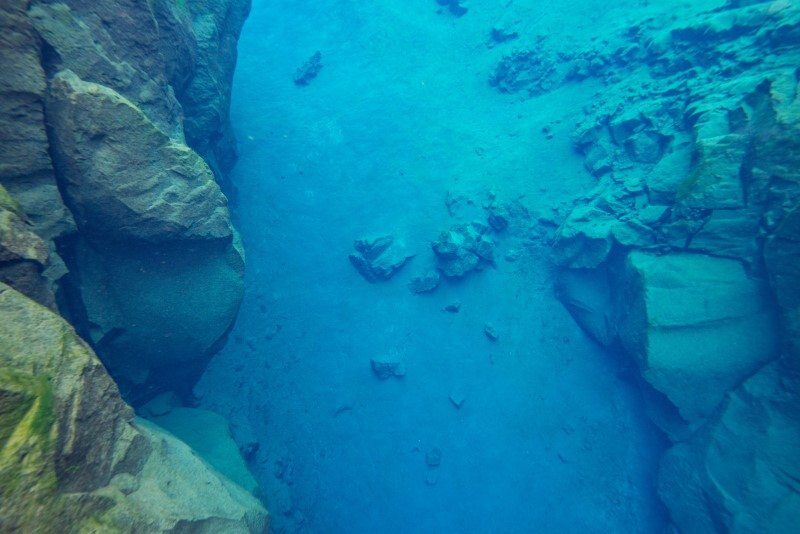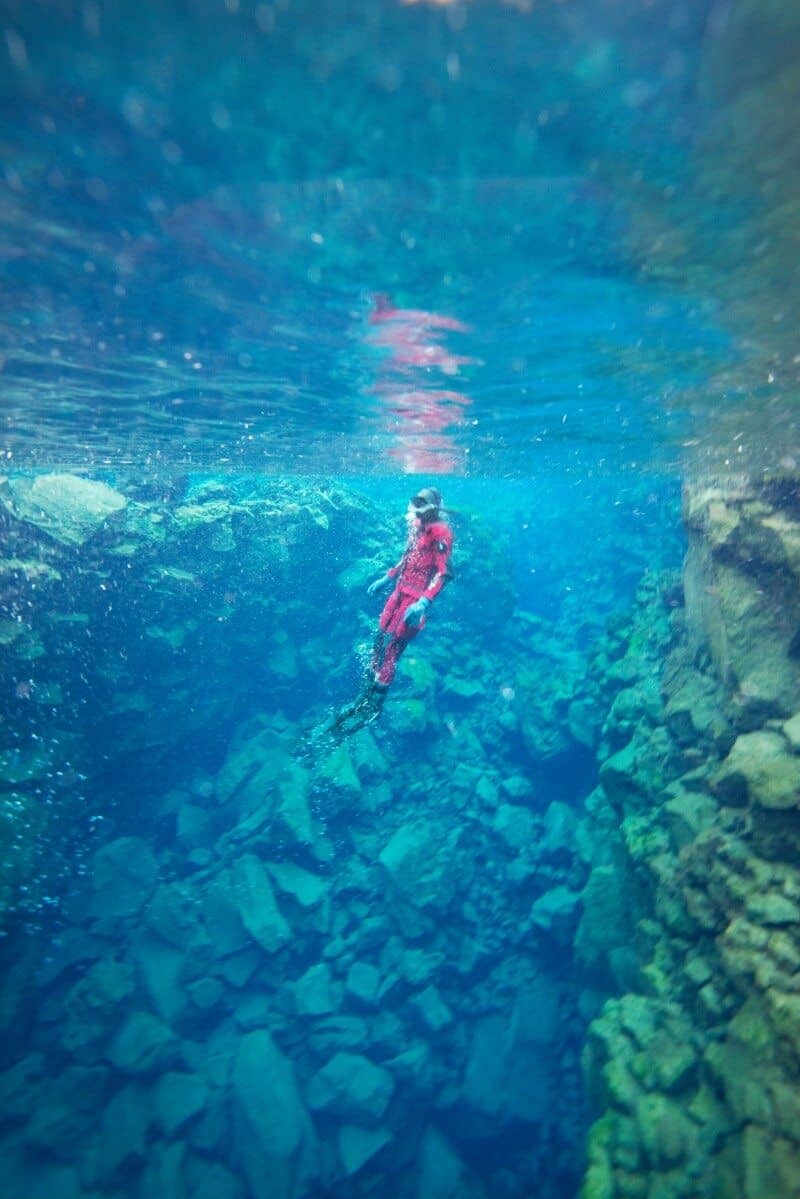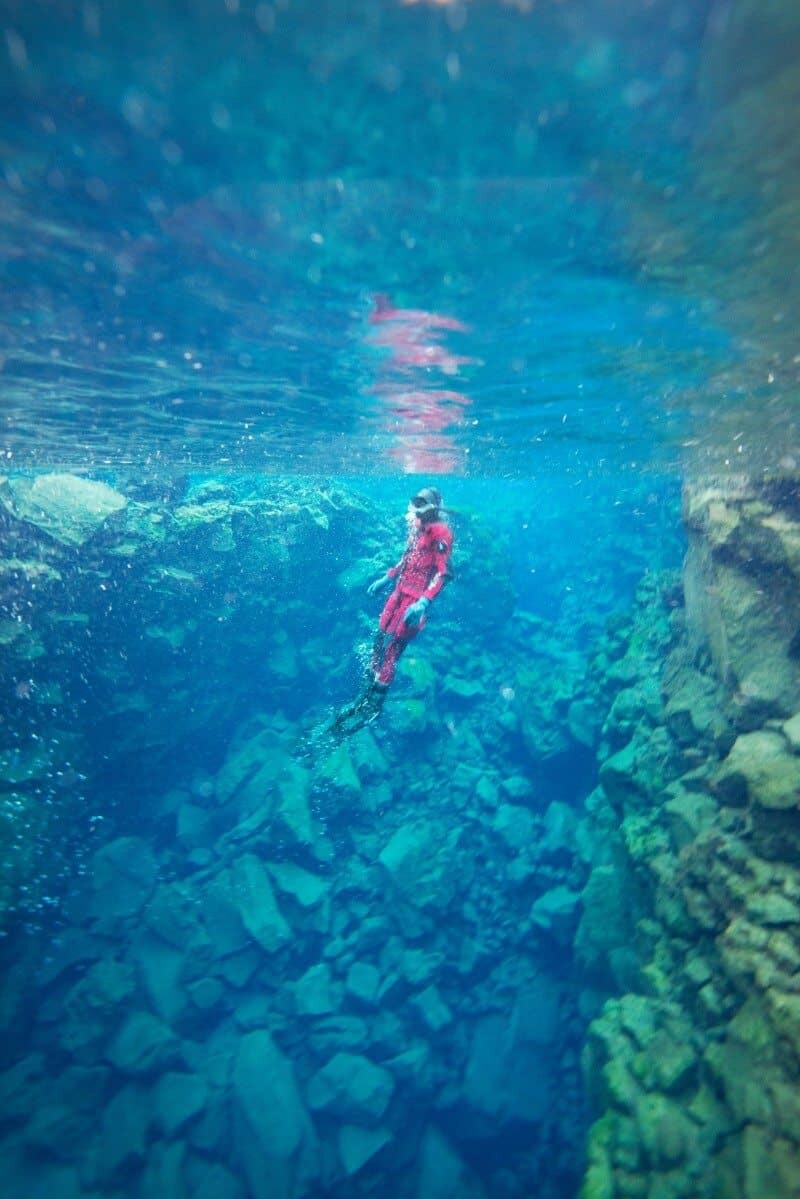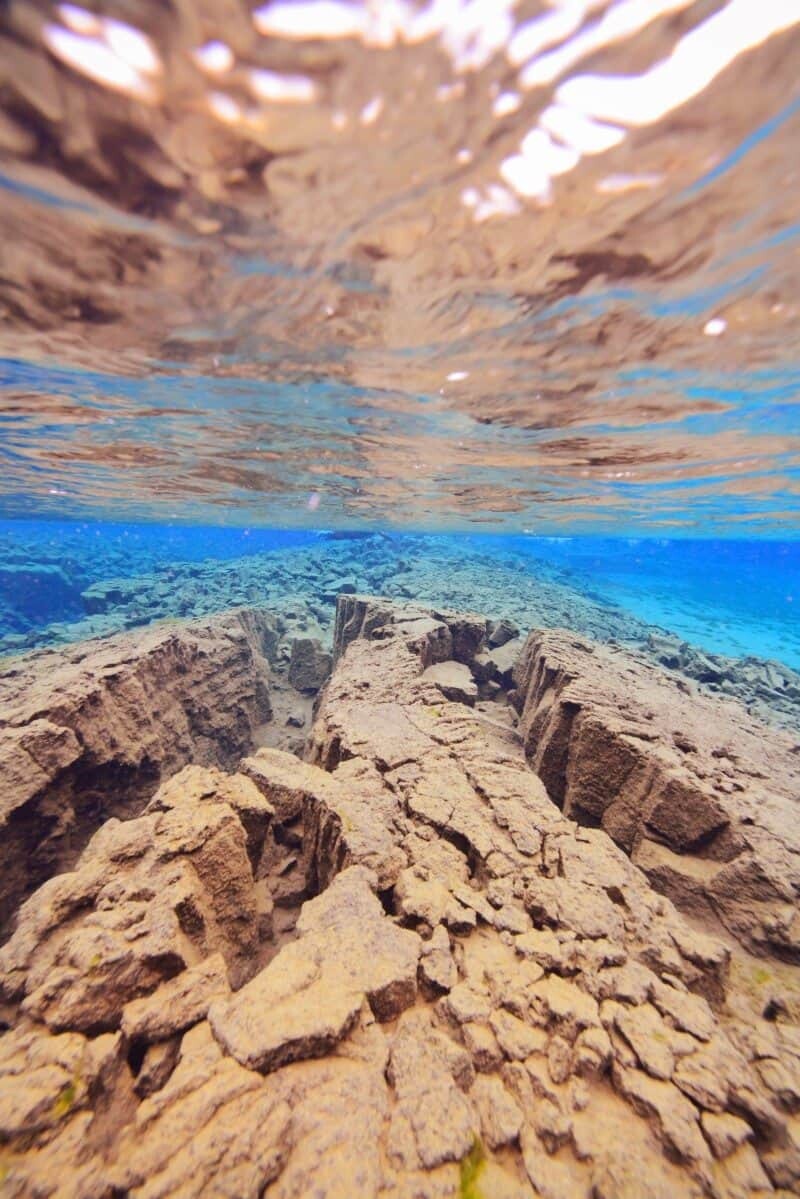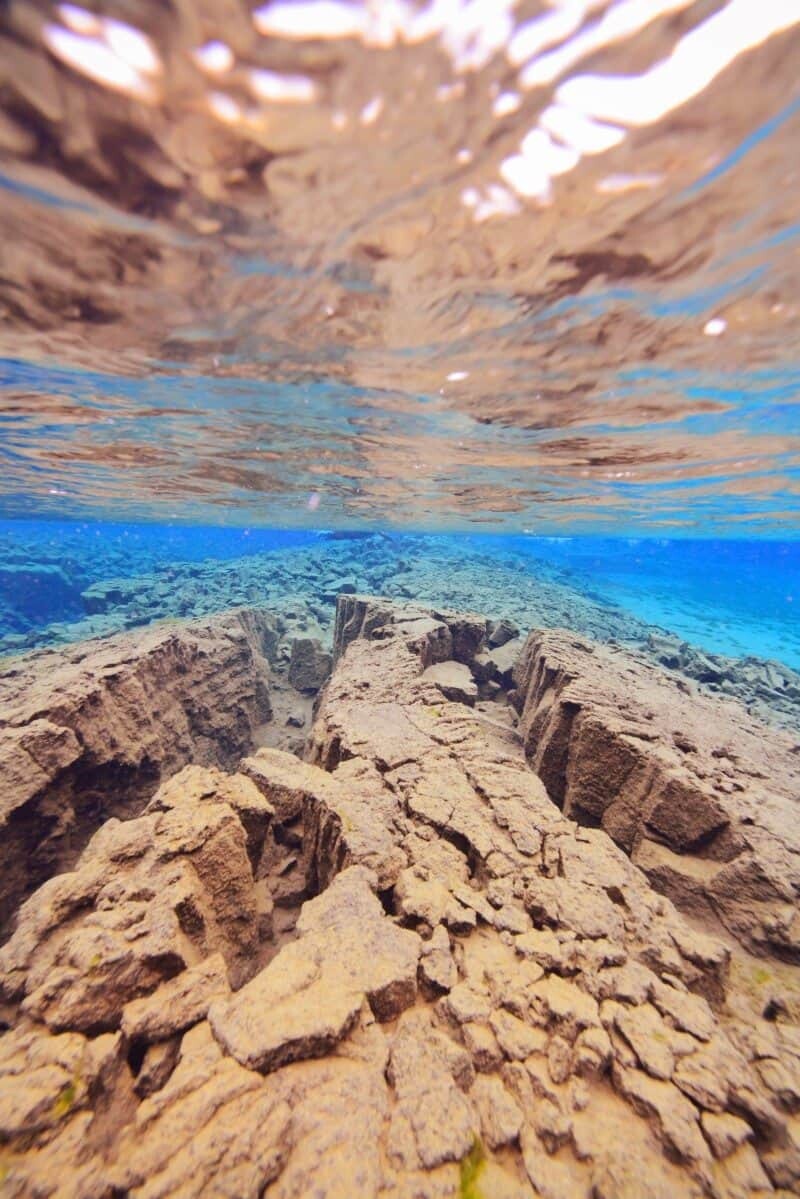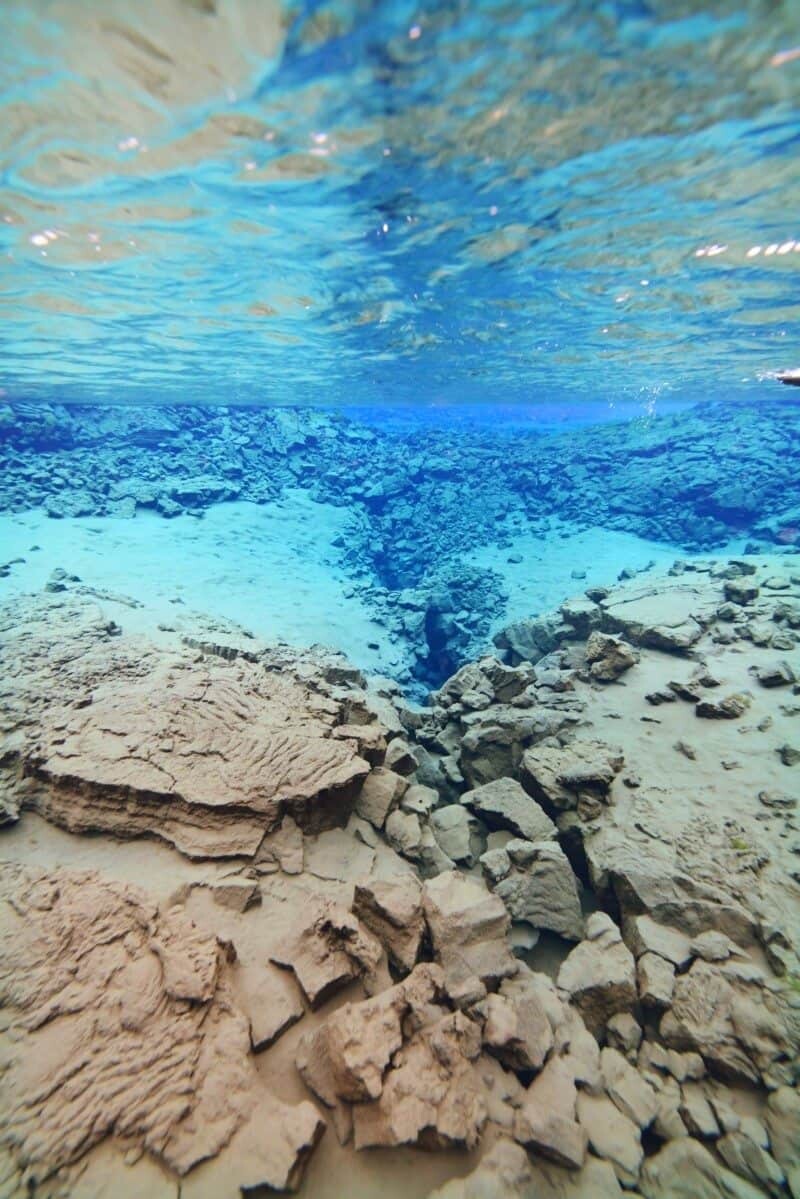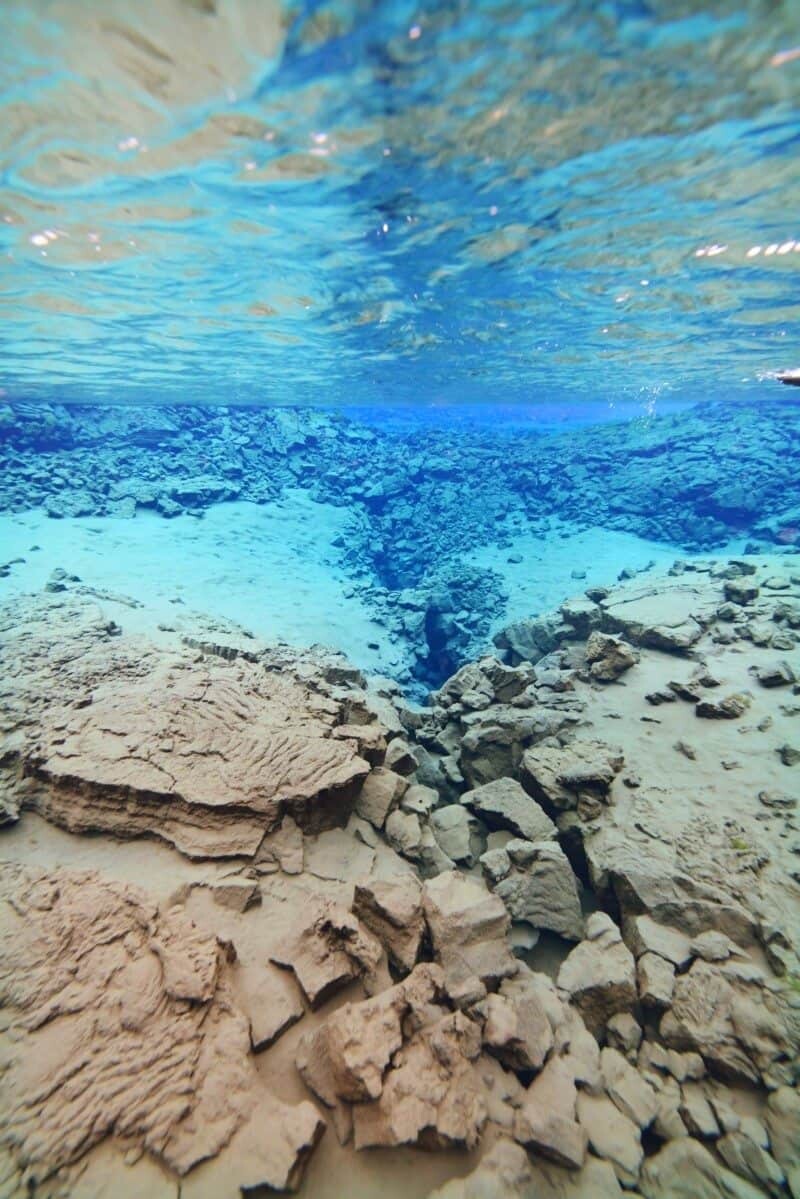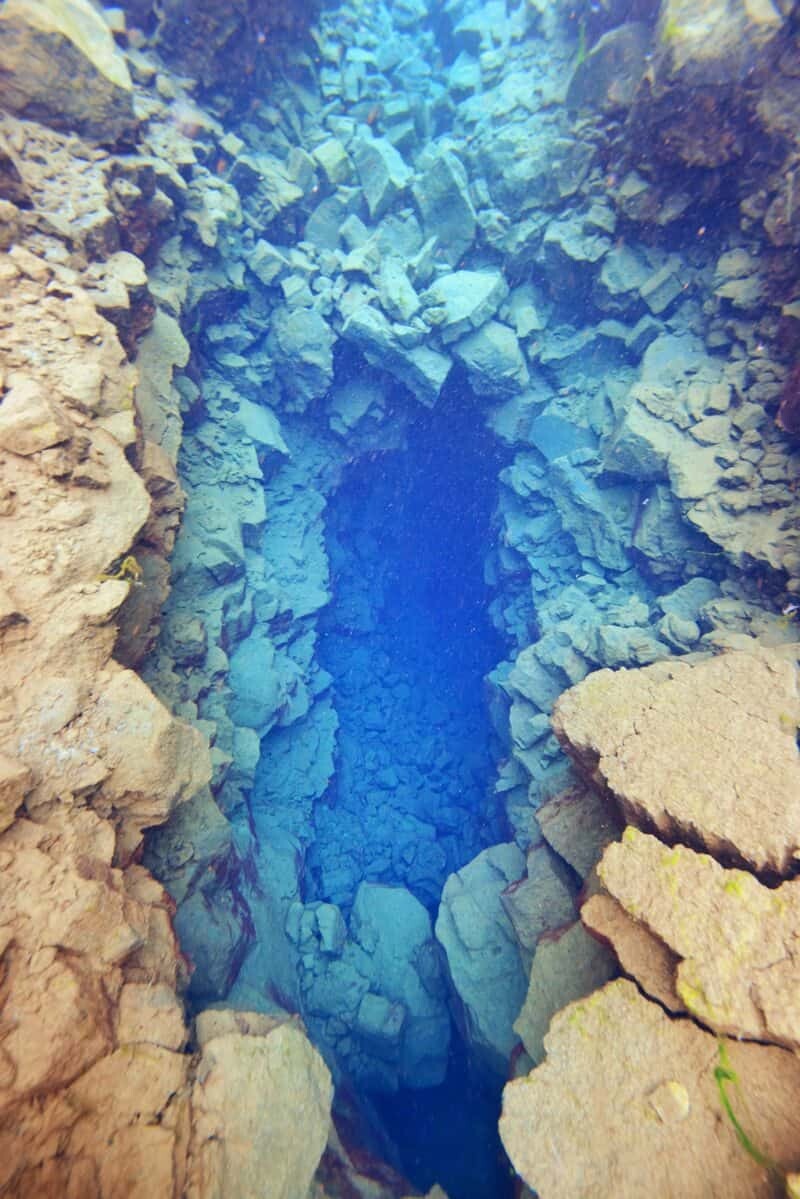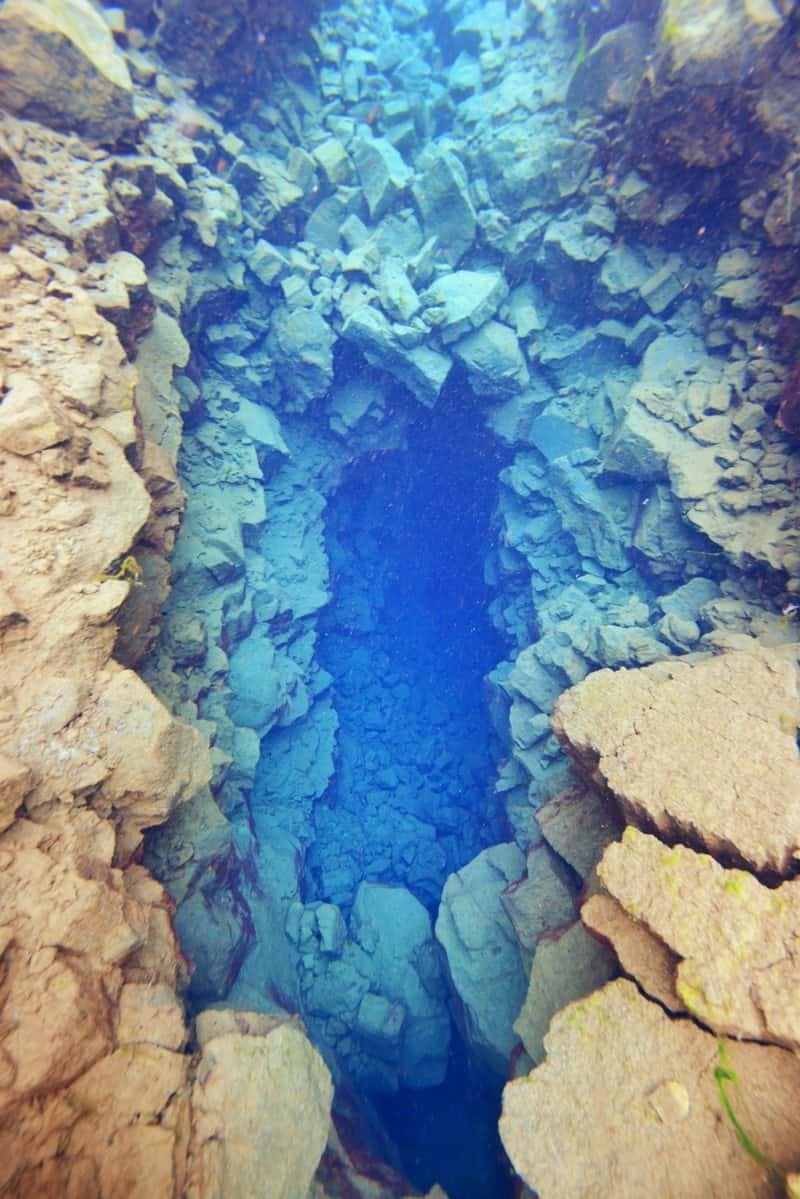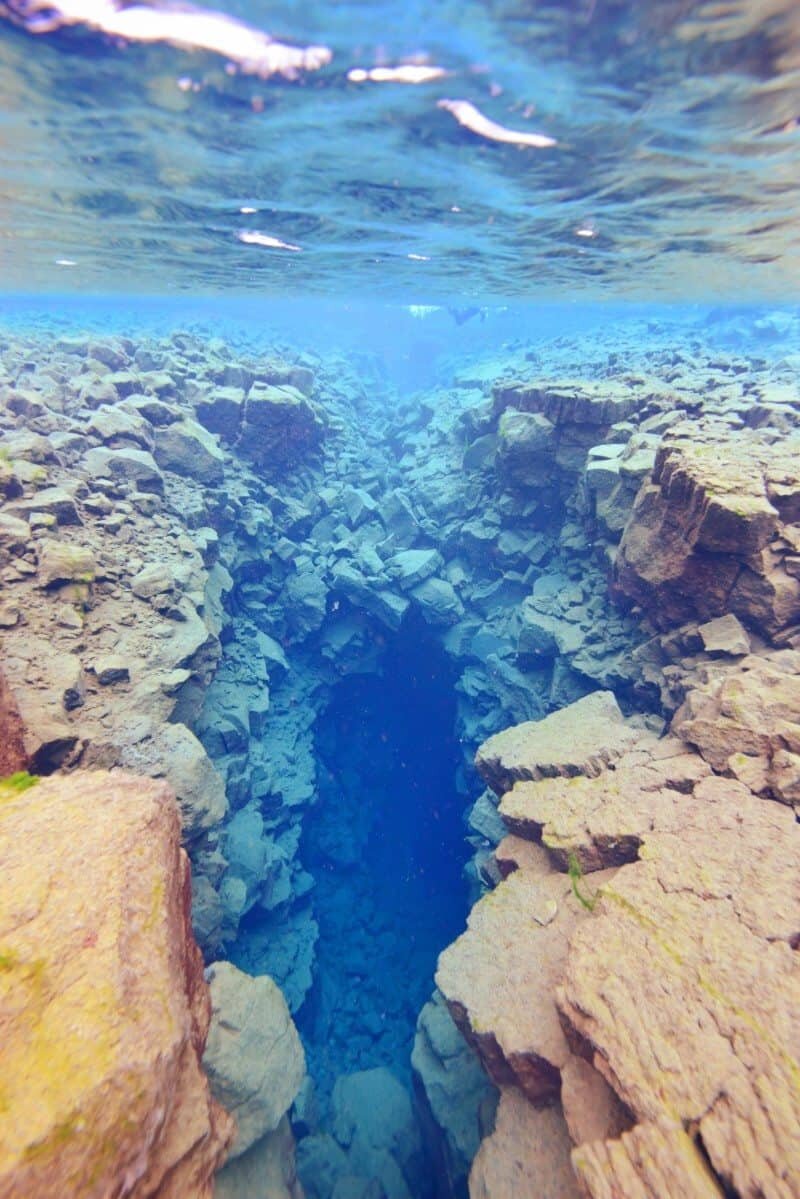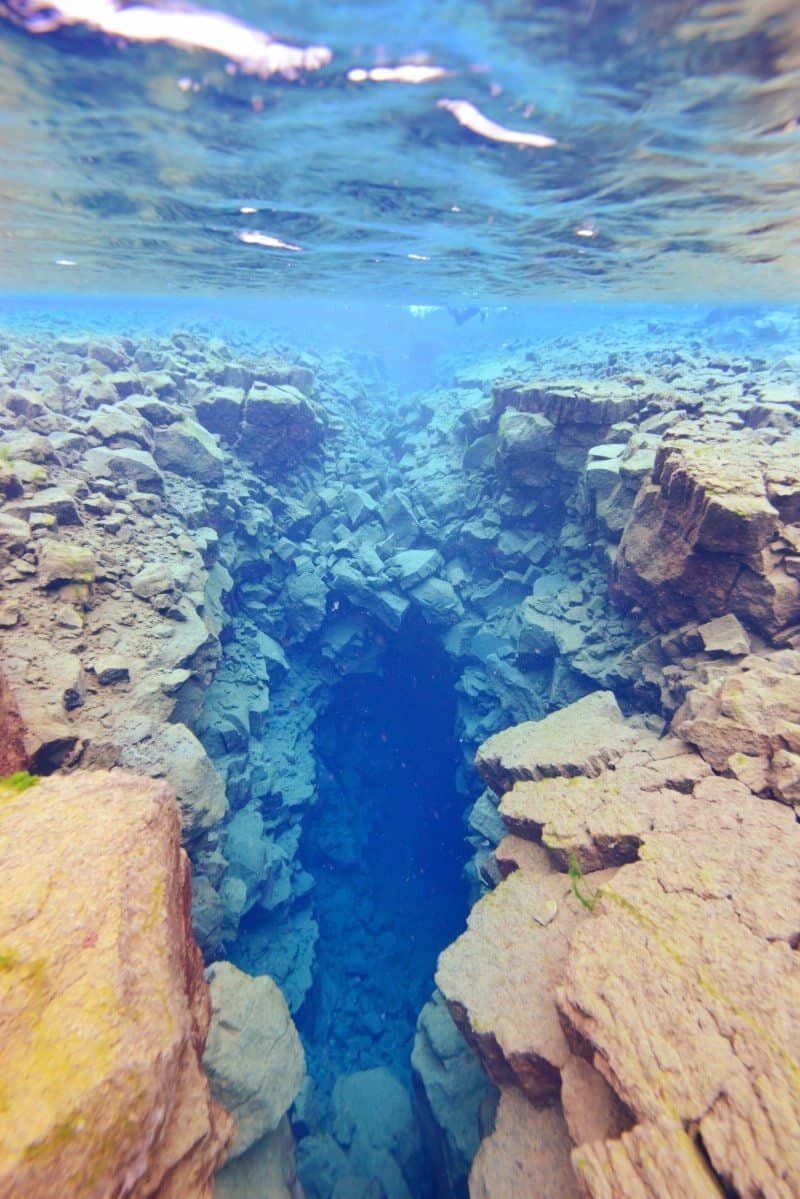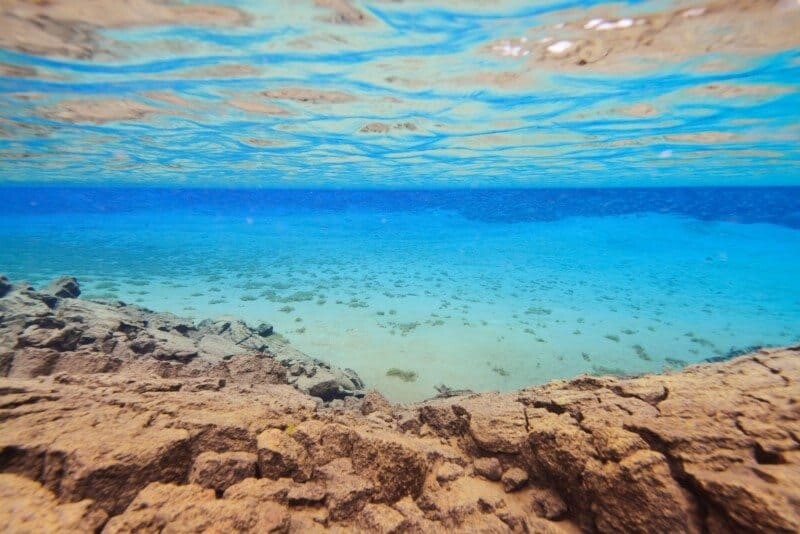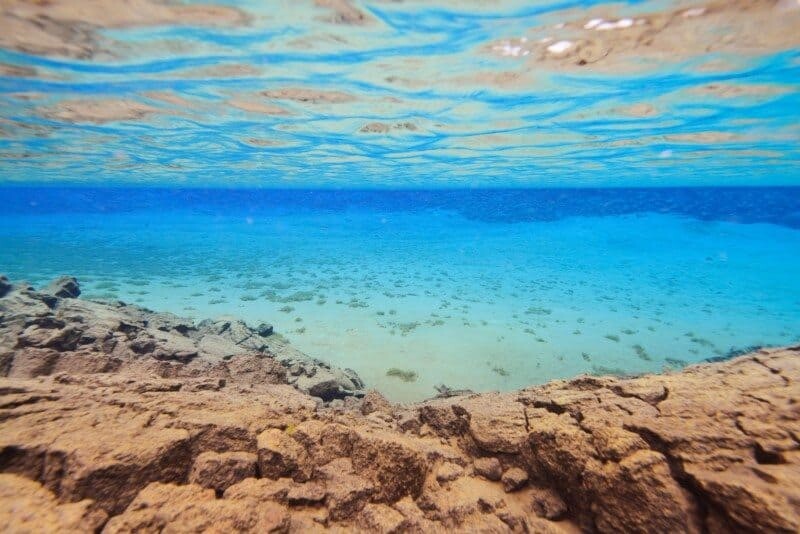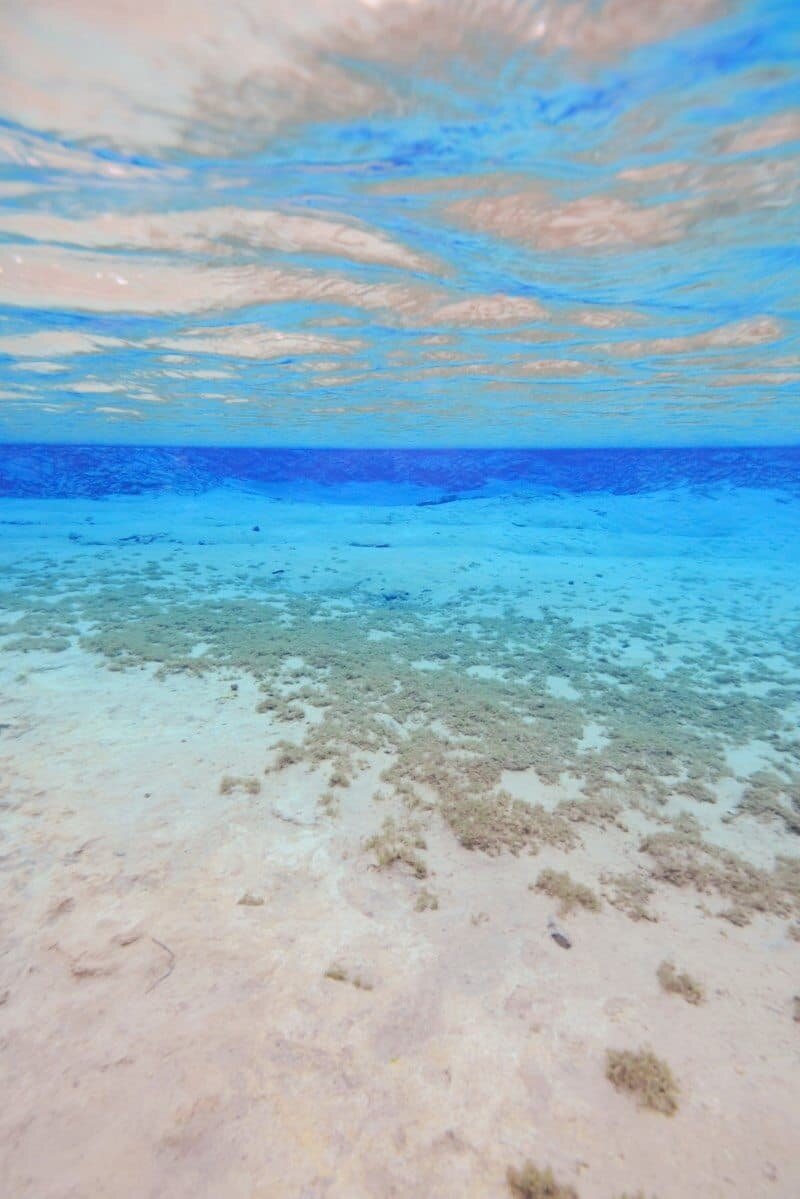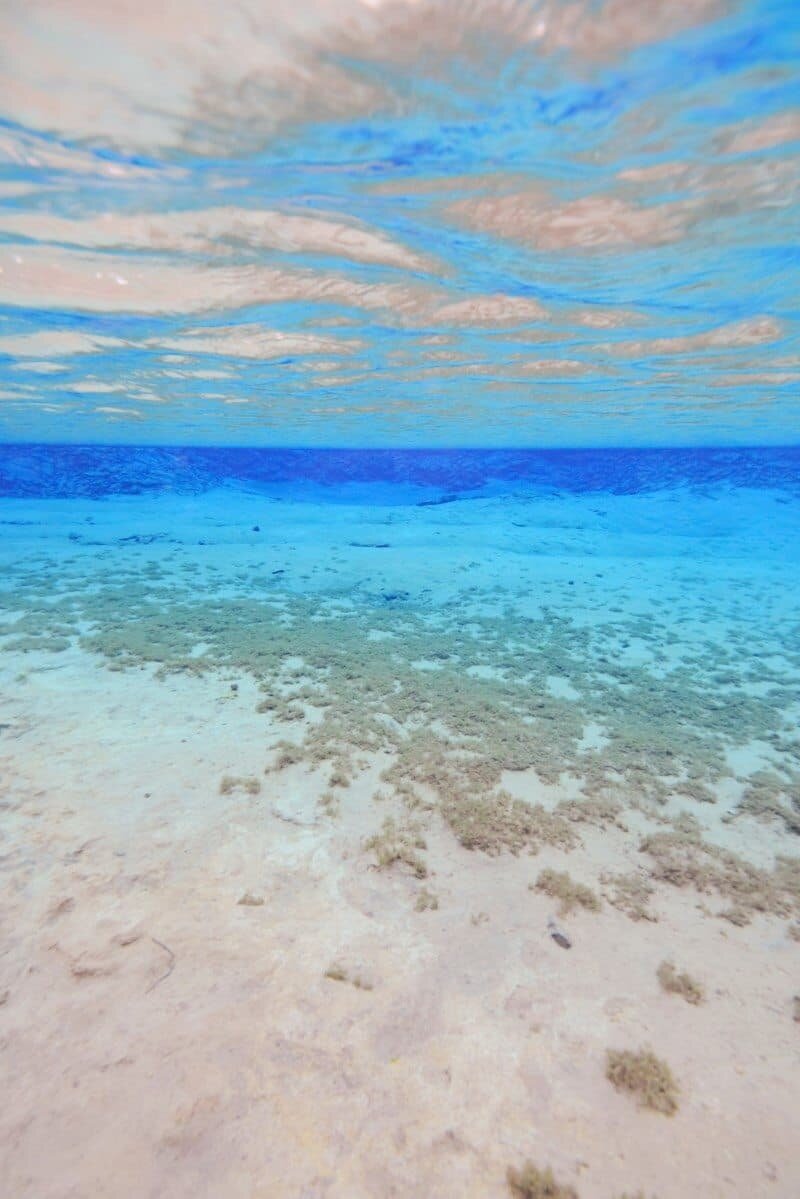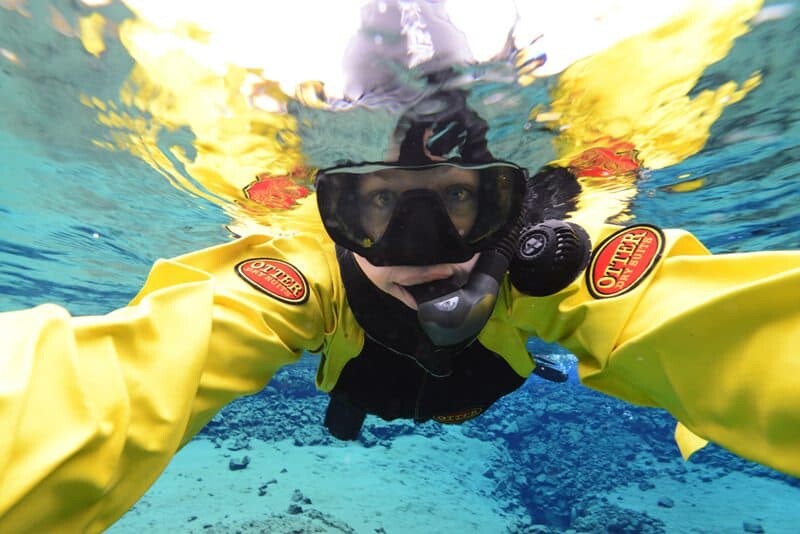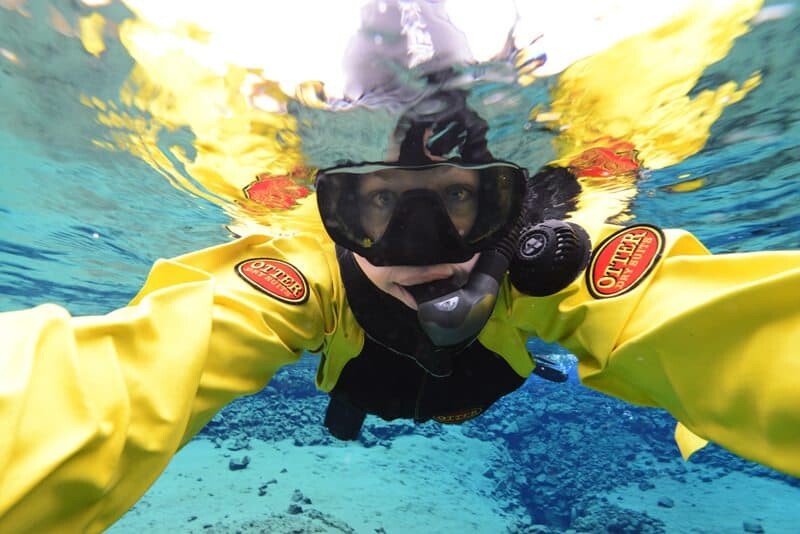 And if you're into Pinterest…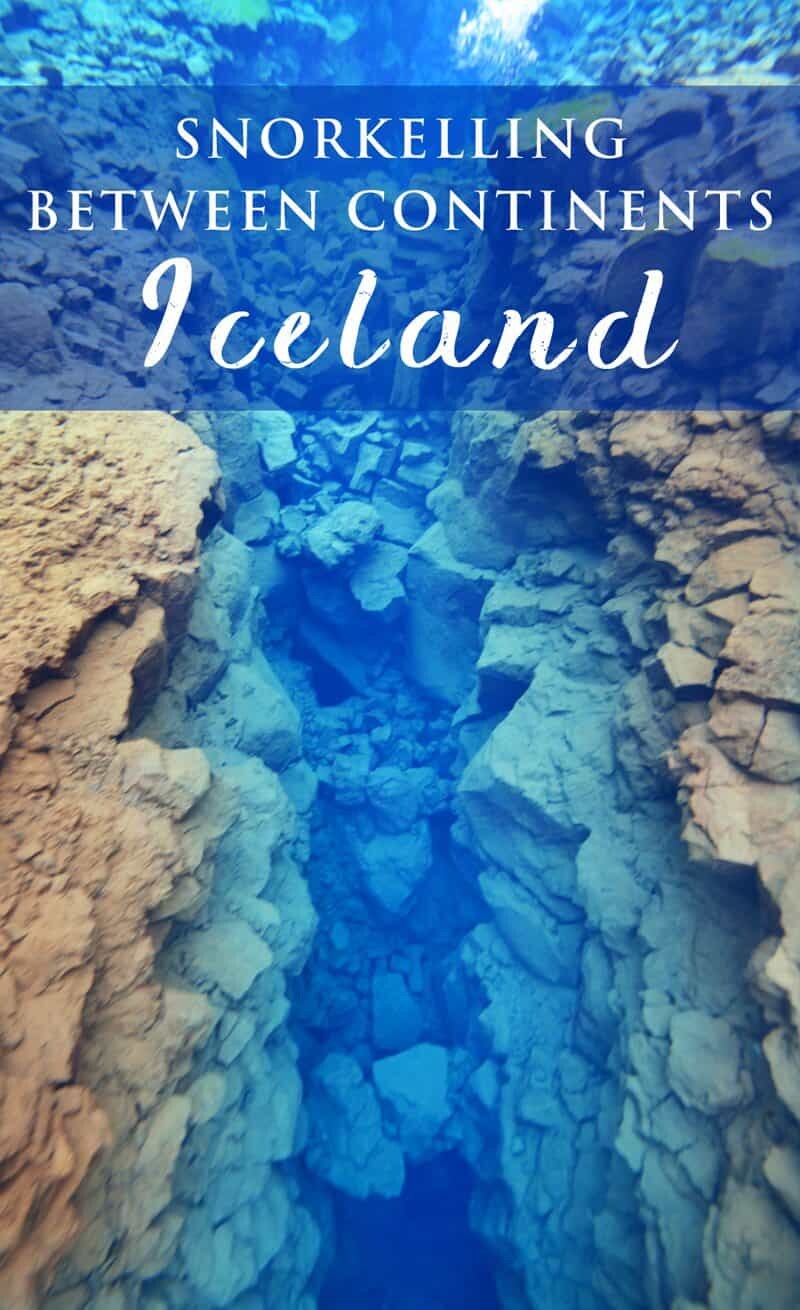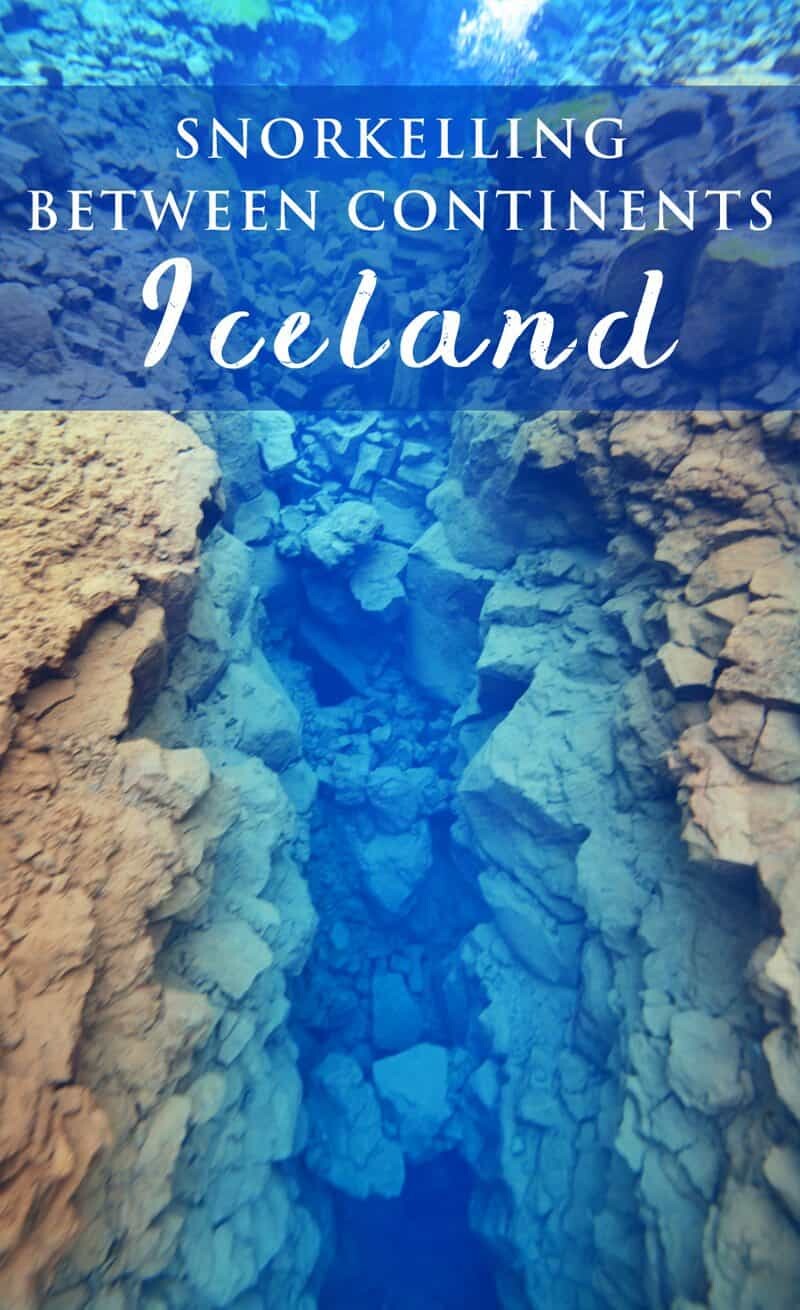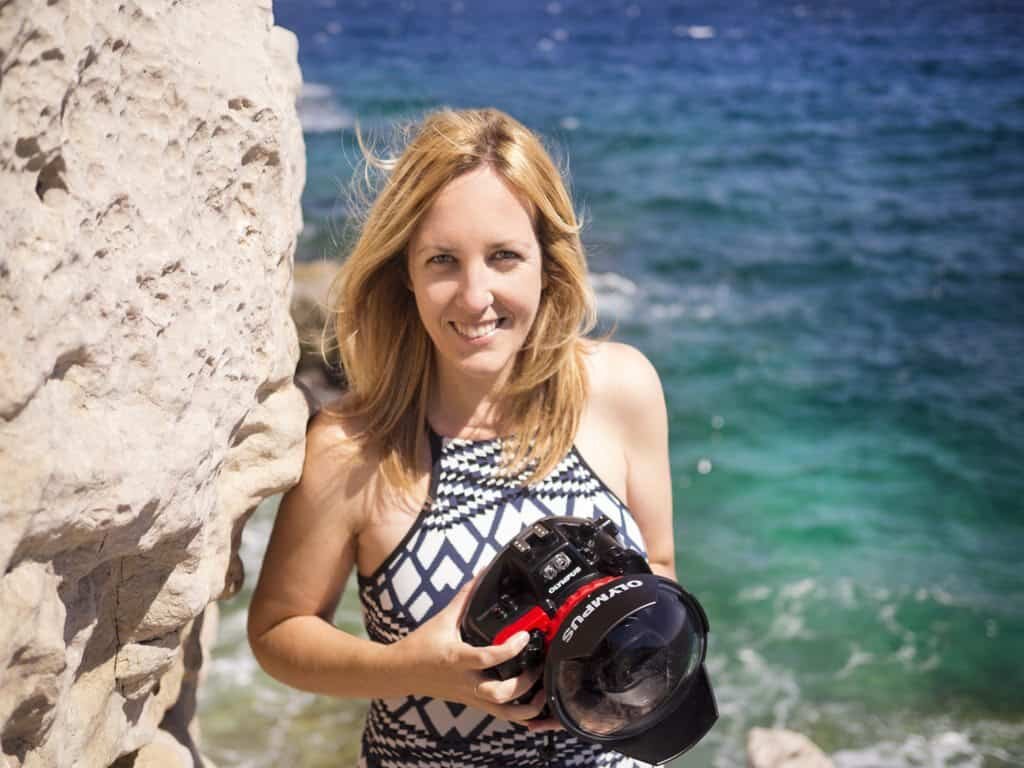 Hello! I'm the founder and photographer behind The Wandering Lens.
With 17+yrs experience as a professional travel and landscape photographer, all advice found on this site is from my personal experience on the road. I hope it's useful for your own travels and would love to hear in the comments about your trips and experiences around the world.