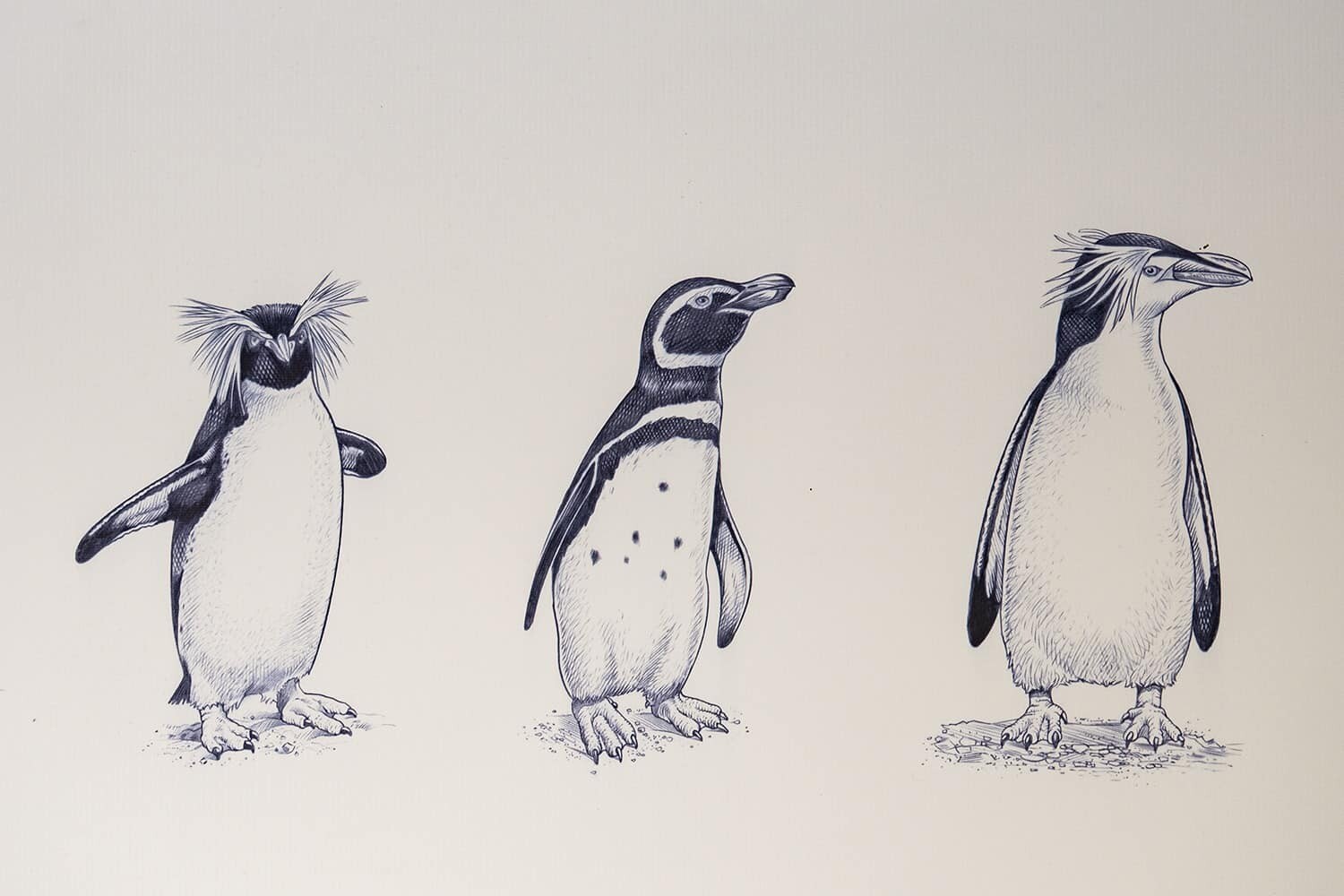 A Cruise to Dyer Island, Gansbaai
Peering south it's a seemingly never ending landscape of blues. A gentle swell rolls through the glassy sea as morning fog slowly lifts to reveal a coastline as diverse as the marine life we are here to encounter.
The big five are a well-known draw card for visitors to South Africa hoping to experience a safari, but did you know there's also a marine big five!? The coastline is abundant with wildlife and from Gansbaai you've got the chance to see them all in a single day!
Those who find the idea of jumping in a cage to see a Great White Shark can skip the fear factor and get onboard one of Marine Dynamics Dyer Island Cruises. Because they also offer cage diving, you'll board a customized whale watching vessel and float on over to watch the sharks from a safe distance before continuing on to explore the other four super stars of the sea.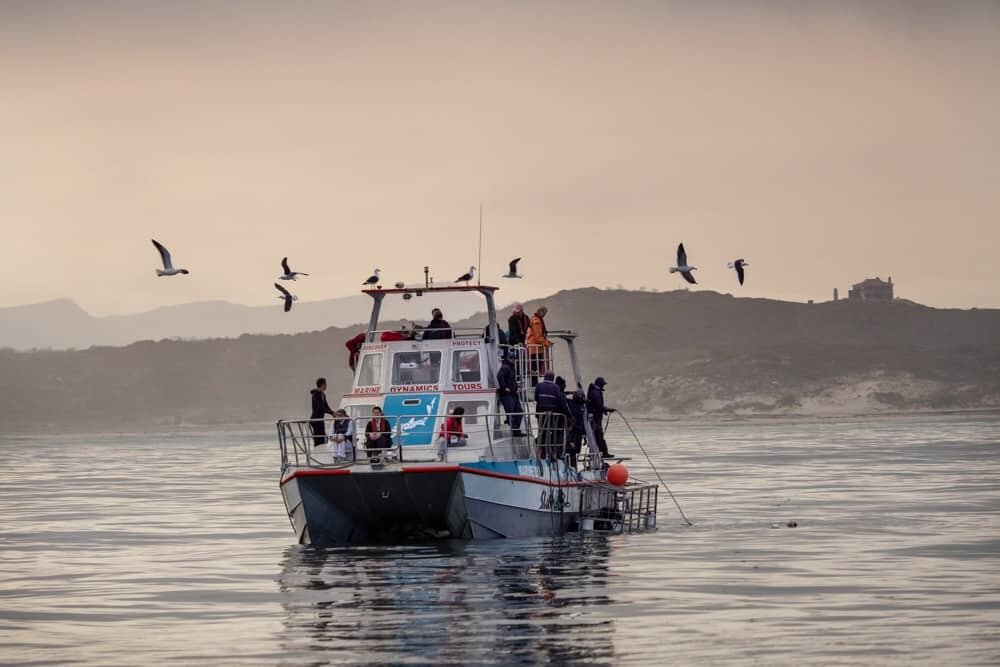 Any guesses as to what species the marine big five includes?
Well to get started, there's hardly a bigger beauty in the water than whales so our eyes were peeled and cameras ready to seek out spouts in the distance! Having the Olympus 300mm f4 paired with the E-M1X and it's amazing stability (very handy on a rocking boat) meant I was able to use the camera as binoculars and it wasn't long before a pair of Southern Right Whales were visible cruising along slowly, surprisingly with a playful seal, the second of the big five.
Found along the coast between July and December each year, the Southern Right Whale can grow to between 11-18m and are typically recognised by their large head with numerous callosities. It's these growths that can be used to identify individual whales much like the tail patterns are used to identify Humpback Whales.
Due to marine restrictions on approaching wildlife, our boat cruised slowly into position then we gathered to one side to watch and photograph as the whales basked in the ocean from a respectful distance. In a particularly relaxed mood, the mother and calf bobbed around the surface while a seal danced around them, giving us plenty of chances to photograph their heads but unfortunately no excitable breaches on this occasion!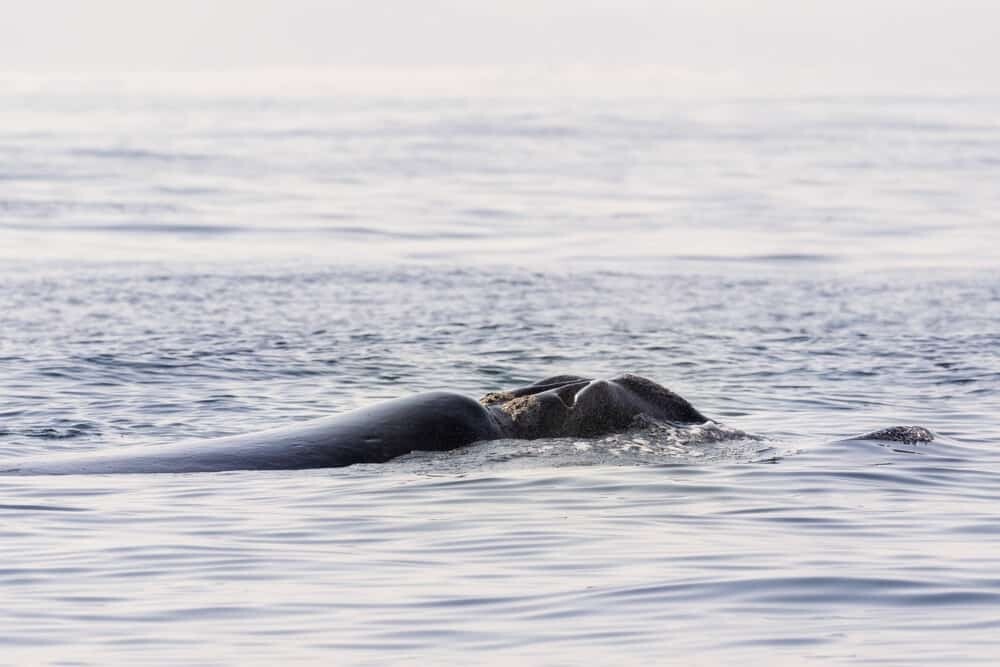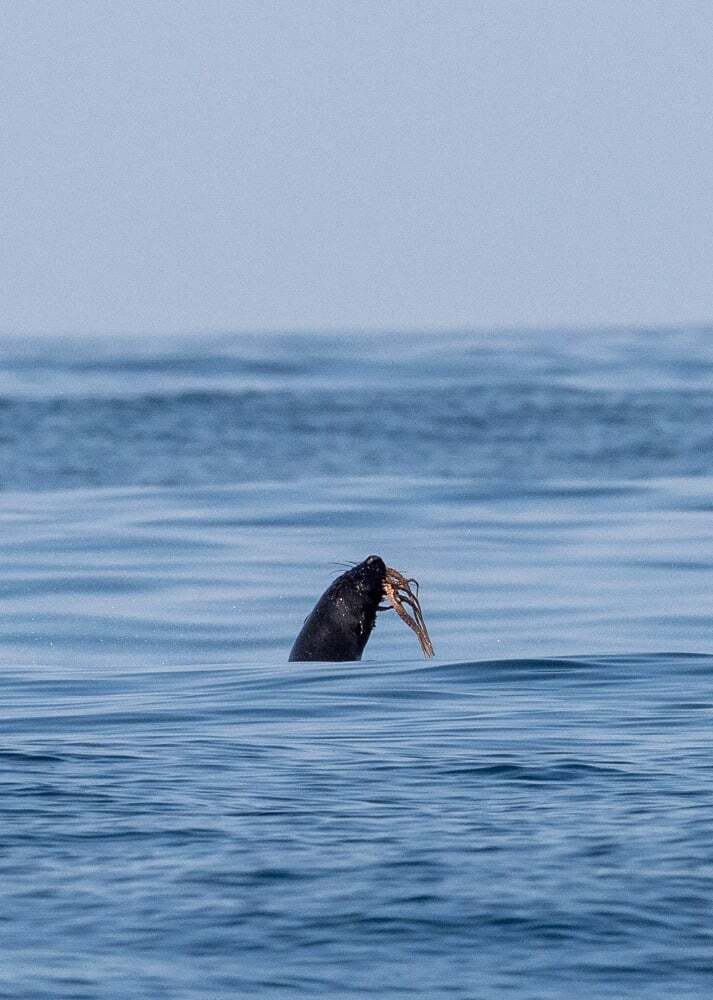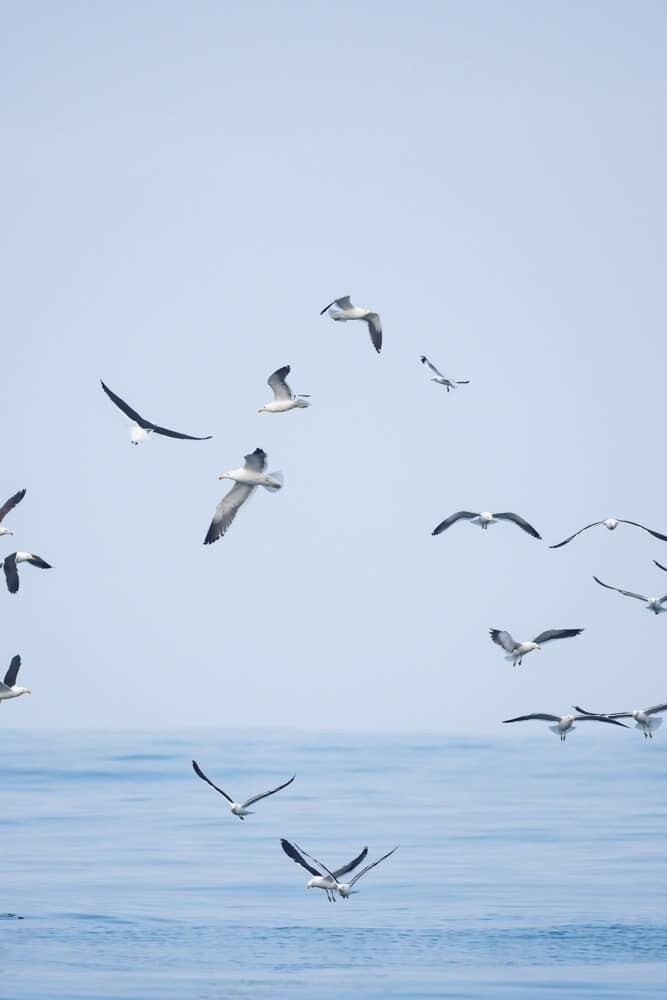 Tips for Photographing on the Water
Balance and stability are the biggest factors you need to contend with when photographing at sea. It comes down to not only your sea legs but the settings you use to ensure sharp images. Because the boat will be moving, it helps to have a fast lens so you can snap quickly without worrying about motion blur.
On the water there's a very high chance of your gear being splashed with either salt water or sea mist so having some protection, a small towel available or a waterproof, weather sealed camera is essential. You may get lucky and have a calm day but it's better to be prepared than soaked! My Olympus E-M1X exceeds the conventional weatherproof standard of IPX1 so I knew it could handle being dunked if for some reason a wave toppled over the boat.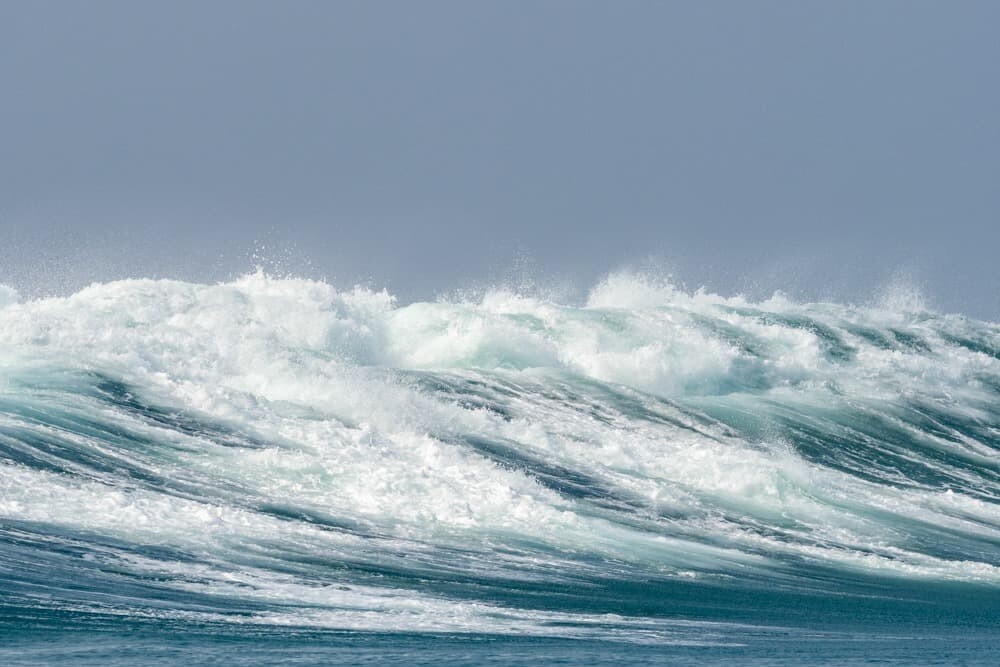 When photographing moving marine life, use a high sequence or burst mode to capture a number of images at once. Whales, seals and dolphins in particular will move quite quickly when in the water so shooting a number of shots with a single shutter click will ensure you don't miss a moment. We've all had that time when you clicked at the wrong second and missed 'the shot'! I was photographing on silent sequential mode (to make sure I didn't annoy people with the sound of rapid firing) and was capturing around 35 frames per second.
Take a few moments to study the behavior of the animals in order to predict their next move and think of ideas for how to compose your images.
To get creative with your images, use the movement of the boat to your advantage and capture shots of the moving water with a slower shutter speed, even better if you manage to capture a dolphin at the bow of the boat!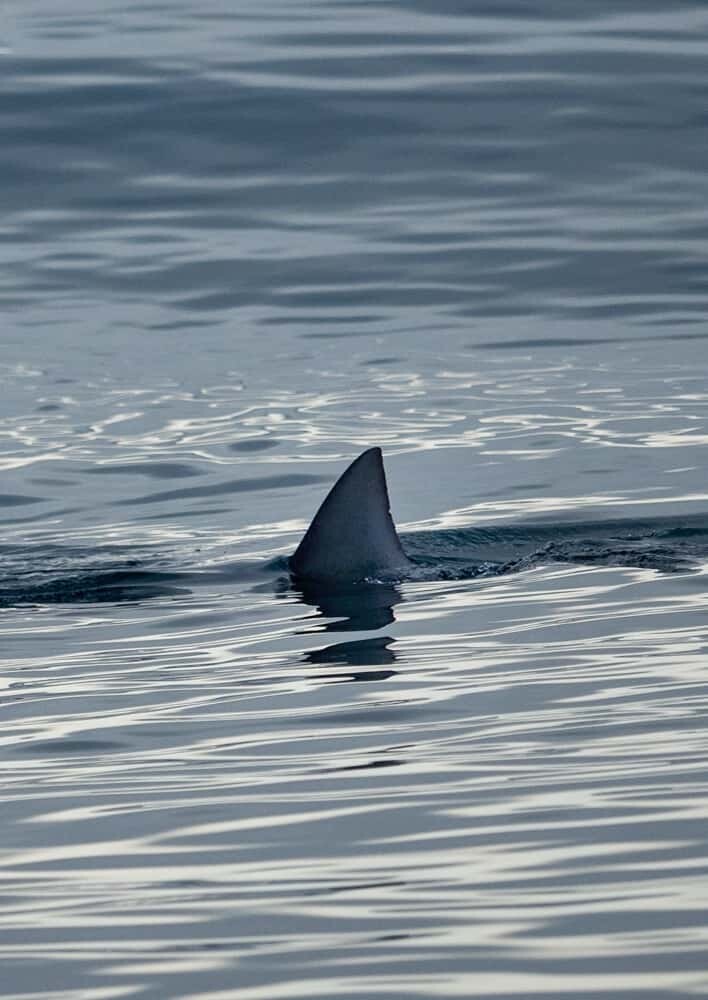 If you've been reaching the past few paragraphs trying to work out what the other species are I'll give you a break. They range from the largest mammal in the sea to one of the smallest so in order of size, here's the wish list:
Southern Right Whale
Great White Shark
Dolphins
Cape Fur Seal
African Penguins
Dolphins were seen playing in the surf break as we headed for what was my highlight of the trip, Shark Alley and Dyer Island. On the easternmost seabird island of the Western Cape, Dyer Island is an important bird area (one of 101 sites in South Africa) home to breeding colonies of the endangered African Penguin, Cape Cormorant and Caspian Tern. It's also one of the most populated sites for cape fur seals with up to 60,000 calling Geyser Rock home.
Of course, the name of the rocky inlet of the island we were visiting tends to suggest a certain creature likes to visit and snack on the residents but we were instead treated to a colony of playful seals and luckily didn't witness any 'incidents'. The water clarity provided plenty of photography opportunities to capture these cuties as they splashed around, soaked up the sun and looked a little like I feel when floating in summer; chumpy and chilled out.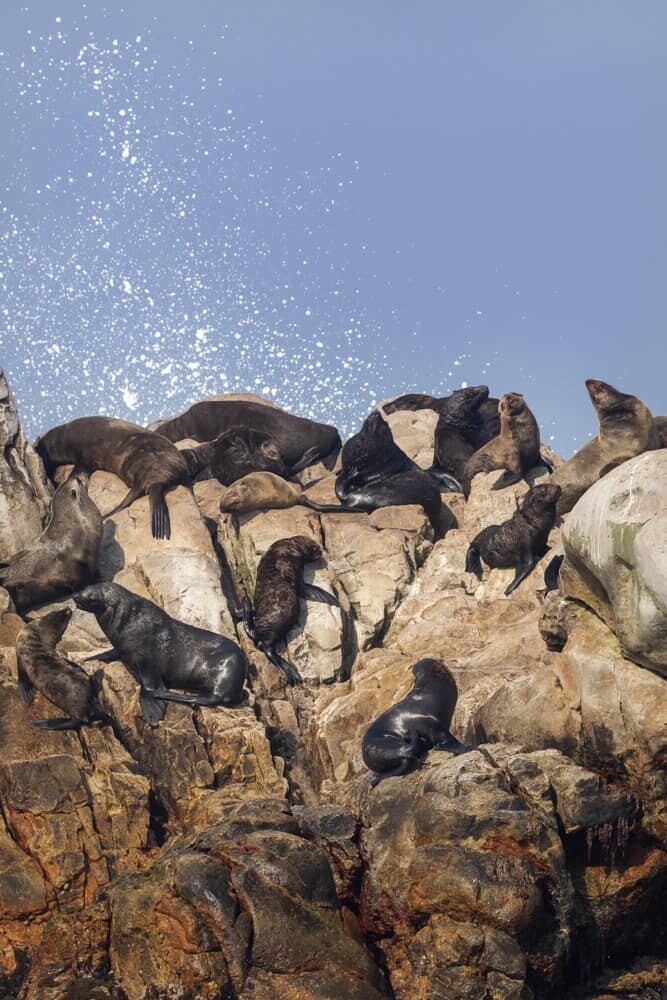 Capturing a glimpse of the African Penguins proved a little harder due to their size and timid nature, hiding further back from the waters edge. Like the Where's Wally books, once you do spot one, it's much easier to find more however these cuties are listed as endangered and risk becoming extinct within the next 15years.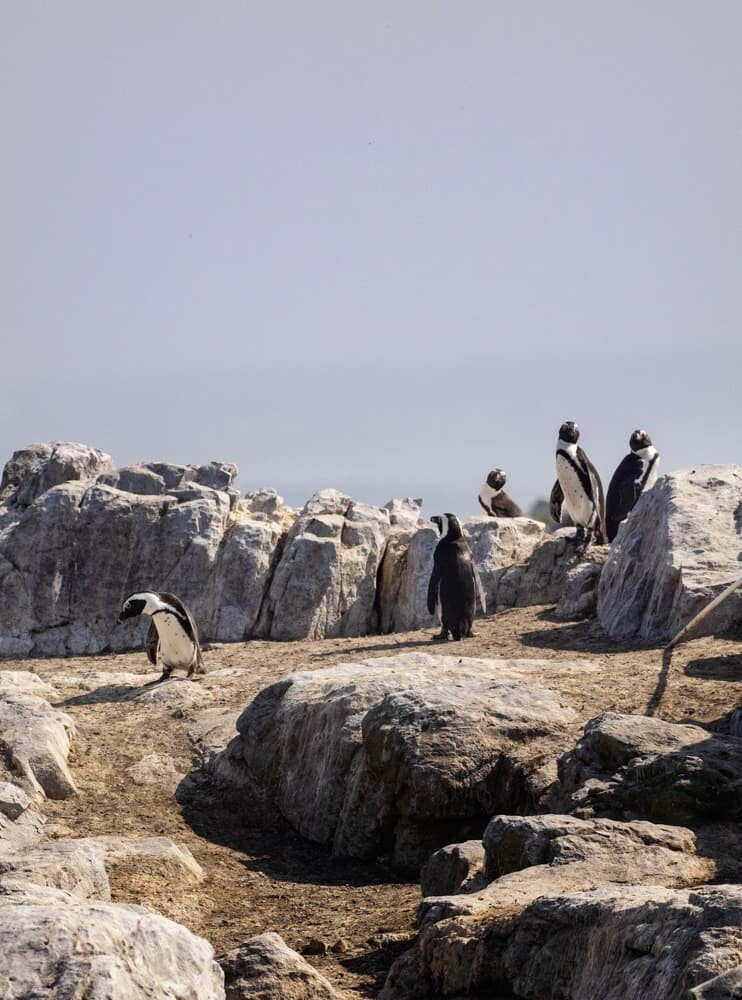 Marine Dynamics not only offers the shark diving and marine tours but is heavily involved in the Dyer Island Conservation Trust and African Penguin and Seabird Sanctuary. After a tour you can pop by the sanctuary at Gansbaai and visit some of the residents who are either undergoing treatment and rehabilitation or due to their health, are calling the centre home on a more permanent basis.
In 2001 there were a recorded 63,000 breeding pairs of the African Penguin but a rapid decline saw this number drop to just 18,000 in 2015. One reason for their population drop is the removal of guano (bird poo) which has been scraped of the islands they call home and sold as fertiliser. The penguins use guano to build nests and without it, are at a huge risk of predators, especially the eggs and chicks.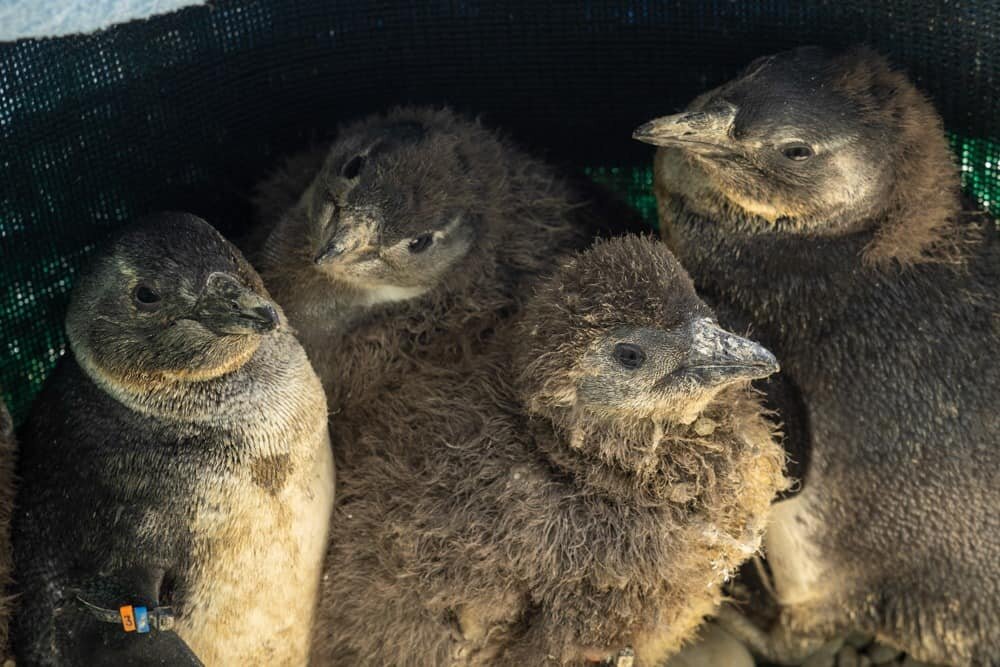 The APSS states – "The Dyer Island Conservation Trust in partnership with CapeNature has embarked on a programme to install artificial penguin nests on Dyer Island and Stoney Point. So far, more than 2 000 artificial nests or penguin homes have been deployed on the island and at other breeding colonies.The nest project is part of the African Penguin Biodiversity Management Plan and is approved by WWF." A fantastic step towards protecting these beautiful animals but one that requires an ongoing commitment.
Some facts about the marine life you'll encounter on a Marine Dynamics tour –
The Great White Shark is on the brink of being labelled endangered
A Southern Right Whale calf averages about 1 tonne when born, the same size each of the adult whales testes weighs, holding the record as the largest in the animal kingdom.
Each dolphin has a unique dorsal fin that can be used for identification purposes
Dyer Island hosts over 29 species of seabirds throughout a 12 month period
With a wingspan over 3.5m, Albatrosses are the largest bird in the world
The black and white belly of the African Penguin works as a camouflage in the water
A little love story – And to finish on a romantic note, to mate, African Penguins find a pebble and present it to their desired partner. If the pebble is accepted, they're mates for life. Cuteness overload!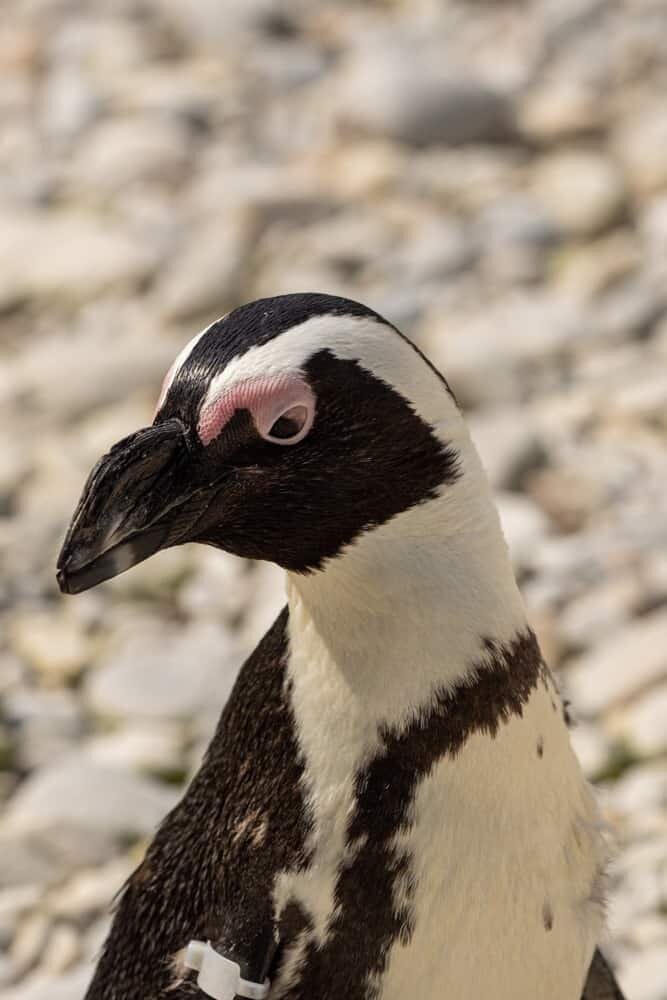 For more details on visiting the African Penguin and Seabird Sanctuary take a peek at their website here.
To book a Marine Dynamics cruise or if you're braver than me, a shark dive, you'll find the available tour details here. And for the record, the cage diving actually looked a lot less scary than it sounds!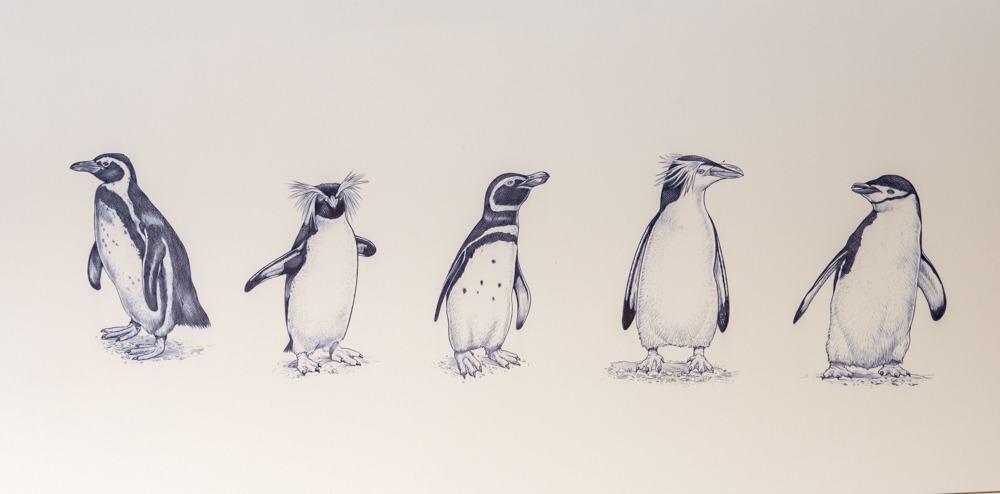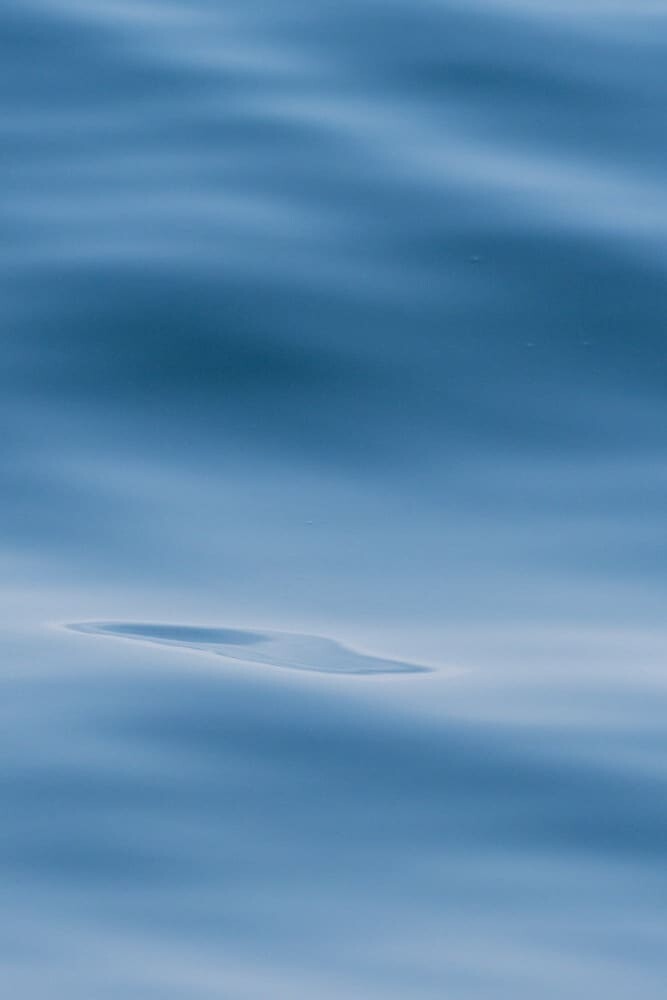 Travel and landscape photographer from Australia who is far more comfortable in a pair of flippers than heels! Having worked for publications such as Lonely Planet, Wanderlust and the Sunday Times, Lisa founded The Wandering Lens to share destination guides to the worlds most photogenic places and outdoor experiences.