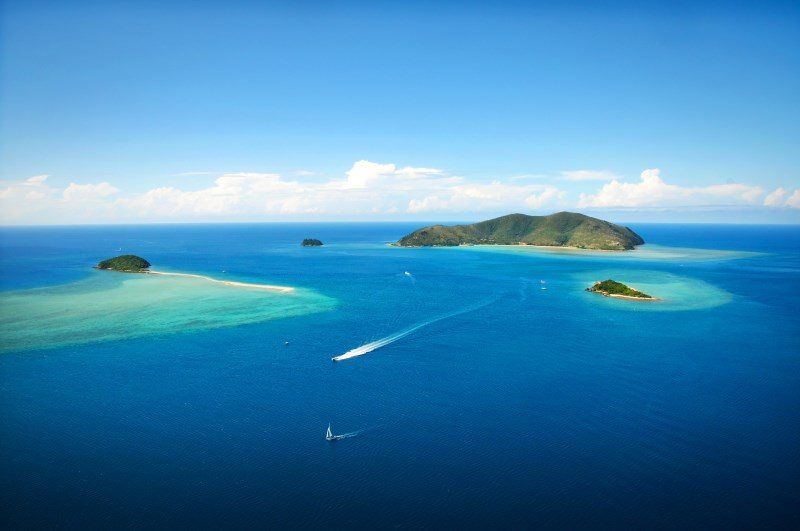 When your room sparkles in the morning with the reflection of tropical waters on the ceiling you know you are waking up somewhere special.
Sitting pretty at the northern point of the Whitsunday Islands in Queensland you'll find a little gem called Hayman Island. Surrounded by postcard worthy beaches and reef brimming with marine life, this is one of those bucket list destinations you'll wish you visited sooner.
Having lived on the island for five years whilst operating my landscape photography gallery, I've wanted to share a few secret photography spots on the island for some time.
After recently returning to the island and experiencing its shimmering beauty again, there's no time like the present to let you all in on where to go to capture your own landscape images.
With a location amongst the Great Barrier Reef and Coral Sea, the island is a photographer's paradise offering ocean landscapes, lush rainforests, native wildlife and of course plenty of opportunities to capture the perfect sunset shot.
The Tidal Mangrove Trio
If you want to take a walk along the shoreline and find a spot rarely visited by others this is it. While you can actually see this spot from most of the resort rooms its beauty isn't apparent until you are up close. Three little mangrove trees have separated themselves from the shore and sit on the sand flats off the island's most southern point. From here you can photograph sunset nine months of the year (just not in winter as the sun sets further around the island), and play with the tides to create moving landscape images. One of my favourite shots was taken here when the tide rushed in and I got caught up to my waist in water before the sky erupted into a rainbow of red hues.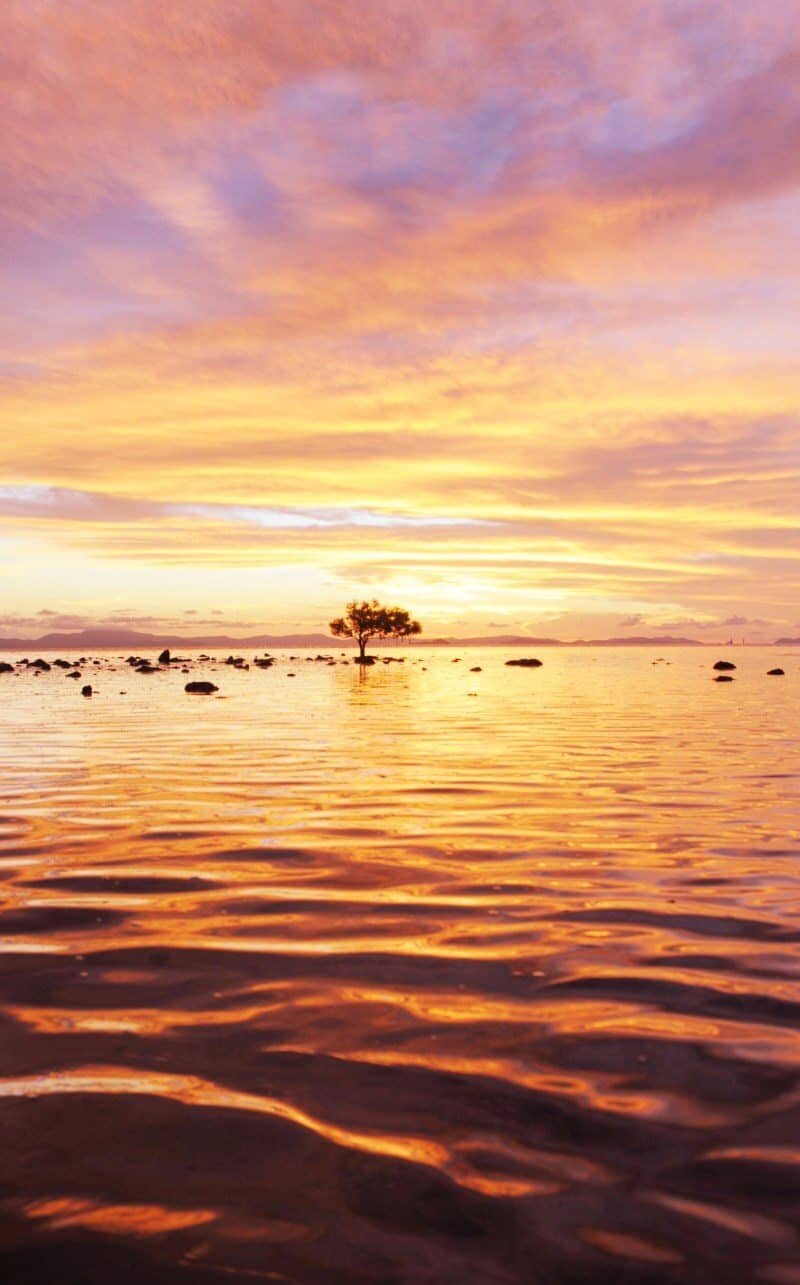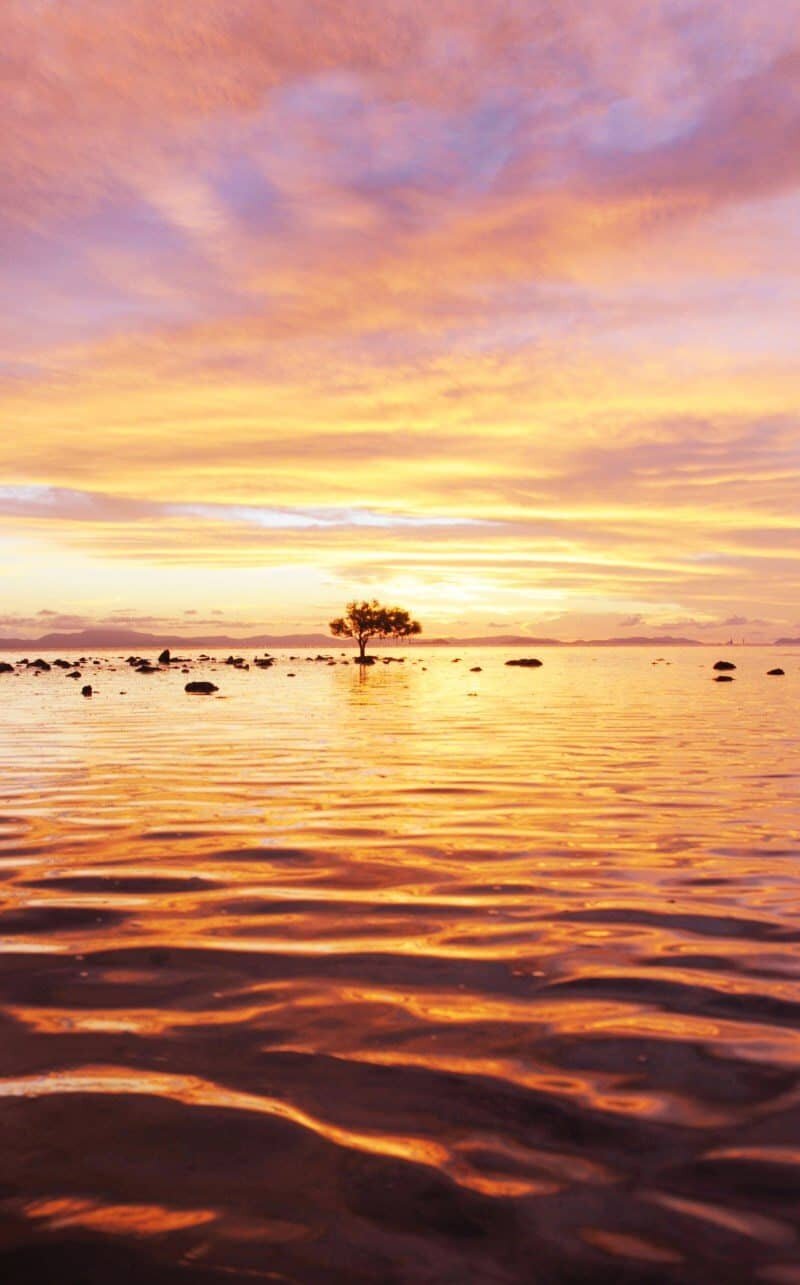 The Western Helipad
Located down by the marine centre is a helipad that faces west, the best spot on the island to photograph sunset portraits with that sunny glow. You can watch as the sun dips behind the mountains on the mainland and because they are so far away, the sun appears to fall into the ocean. Arkhurst Island sits directly opposite the helipad and offers a great subject against the sky.
*Be sure to watch out for helicopters landing and to be extra safe stay behind the rope!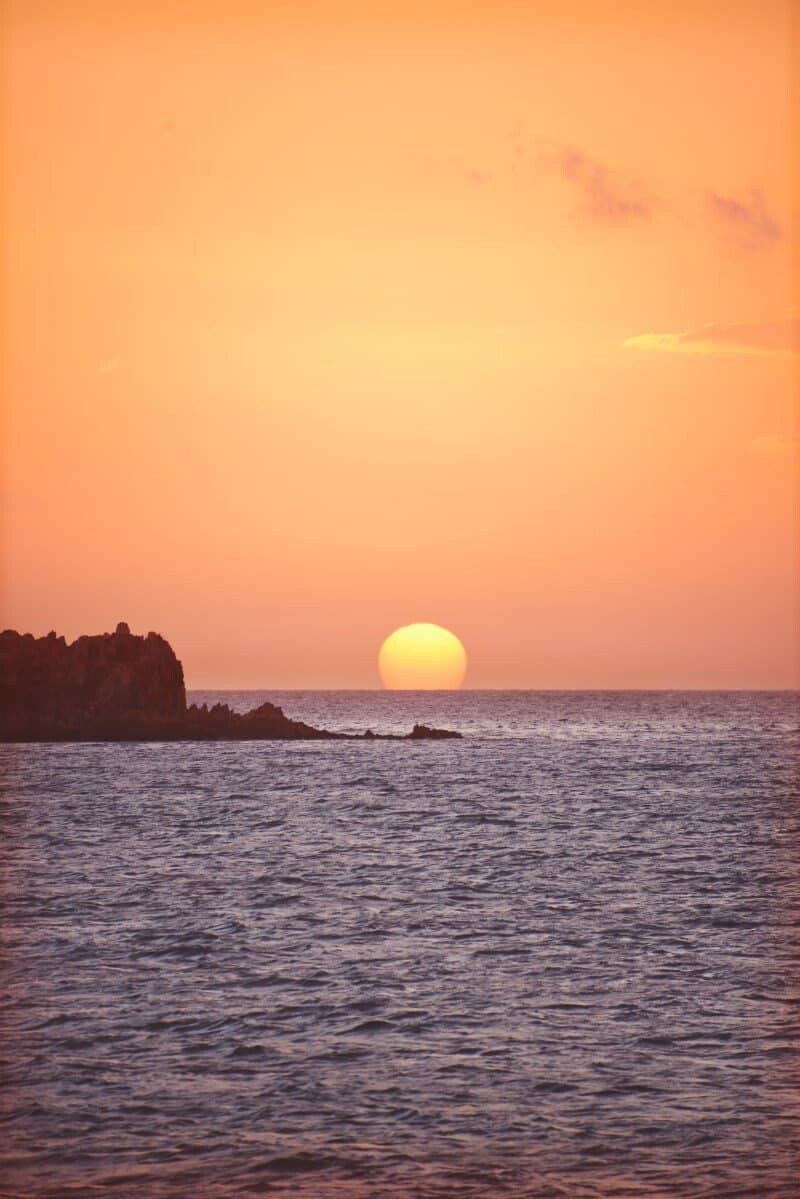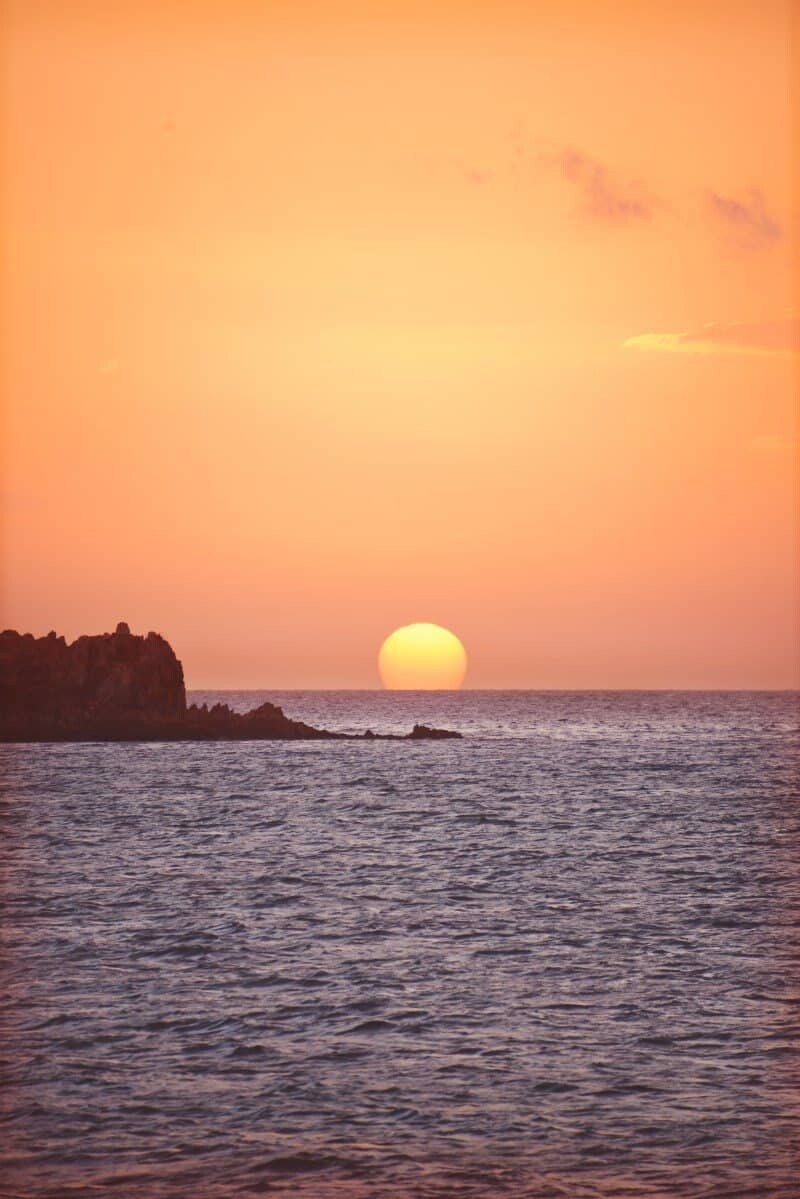 The Butterfly Walk
Nestled behind the Hayman Wing of the resort you'll find a green haven of prettiness. The rainforest here is maintained and wraps around a little lagoon that creates beautiful reflections of the canopy. The Butterfly Walk is a pebbled path that allows you to explore the rainforest without getting lost and at various times of the year you'll be surrounded by fluttering butterflies.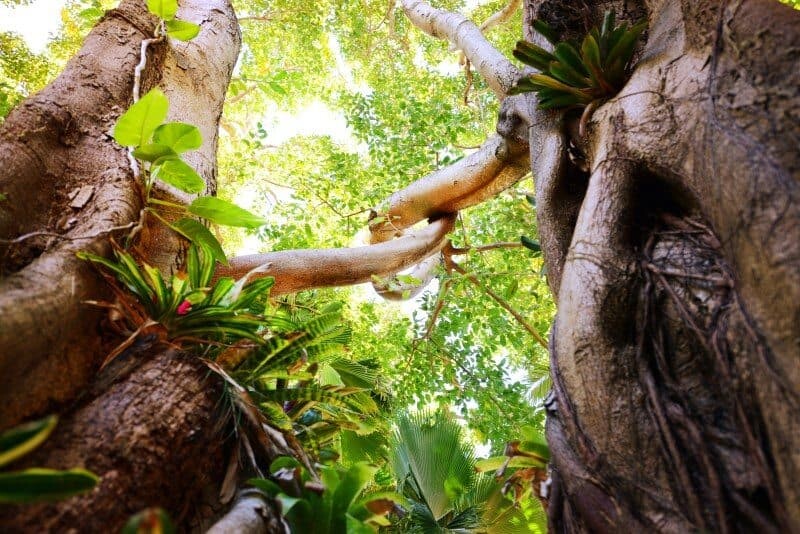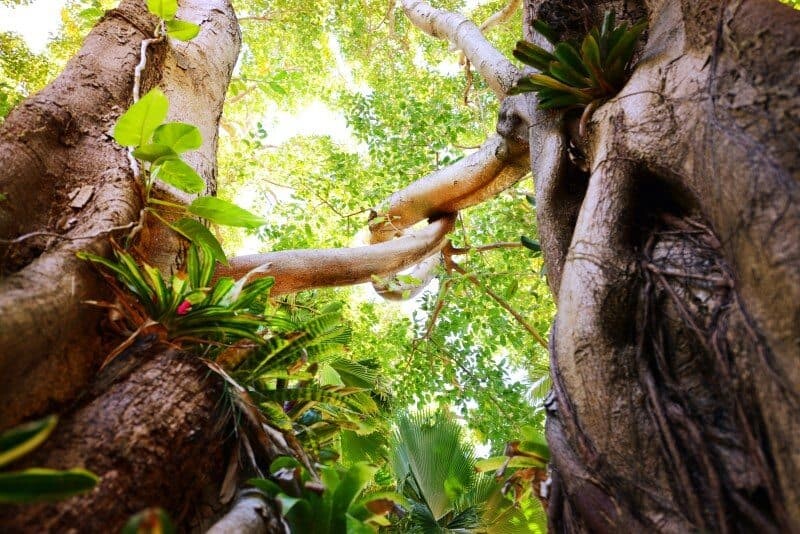 Coconut Grove
While this isn't so much a secret spot, what makes it special is visiting Coconut Grove at night. You'll find you've got it all to yourself (along with a few friendly wallabies) and it's the perfect spot to capture the night sky with some astrophotography. Facing south you can use the palm trees to compose your image against the stars. If you get a clear night you'll be able to see the Milky Way too!
Whitsunday Lookout
The first stop in a series of incredible vantage points that scatter the ridge of One&Only Hayman Island, this lookout is my pick for sunset photographs. It takes roughly 25 minutes to reach the top from the resort and you'll wander through bushland and no doubt see the very cute Proserpine Rock Wallaby dash away with shyness. The lookout offers views over the marina and nearby Hook and Langford Islands. On a clear day you'll be able to see along the Whitsunday Passage to South and North Molle Island along with mainland Airlie Beach and Gloucester Island to the north. A great spot to take some panoramic images! If you do this walk in the day you can continue on to Dolphin Point and Cook Lookout another 2-3km.
*Be sure to wear good shoes and start your journey downhill before it gets too dark because the rocks are a bit of a trip hazard if you're clumsy like me!
Where to stay?
Hayman Island offers a collection of stylish rooms to choose between from the Beach Villas complete with their own private plunge pool and direct beach access through to the Hayman Penthouses, one of which was designed by fashion icon Diane Von Furstenburg.
During my visit I stayed in the One Bedroom Direct Pool Access Suite, and boy was it fabulous! The infamous pool is literally just outside the window and the terrace is complete with a day bed and deck chairs to make relaxing just that little bit easier.
I challenged myself to jump in the pool before breakfast and after dinner every day because even if it was cold there was a giant warm bath waiting in the luxe bathroom I could jump into straight away! Don't even get me started on the dreamy bed with a collection of ten pillows to choose from…heaven.
It's personal preference as to which room suits best, some offer great views, more space, pool access, beach access etc. All however are just a short walk from the best buffet breakfast you'll ever have.
Day trips
To explore some of the nearby sights you can arrange a private speedboat, seaplane or helicopter via the concierge. Australia's incredible Great Barrier Reef can be accessed by boat but if you ask me the only way to see it in its full glory is by the air, especially for photographs to capture the detail and colour of the reef. It's the same story for Whitehaven Beach, this sandy spectacular looks out of this world from a bird's eye view and you won't regret it once you see the photos you'll capture! Closer to Hayman you've got direct access to Langford Island to snorkel with turtles and a short five minute speedboat trip can also have you arriving at Blue Pearl Bay on the northern side of Hayman Island to swim amongst coral formations and schools of fish.
What photo equipment should I take?
Because the island is so scenic you will find yourself inspired and wanting to get creative with your photos. If you've got a good wide angle lens and zoom lens in your kit you'll be fine and to capture the underwater life be sure to grab yourself something waterproof!
If you've visited Hayman Island I would love to see your photos from any of the locations above! You can share them on social media using #thewanderinglens.
A little side note…
While most people visit for a few days to soak up the sunshine and luxuriate in the resort offerings, I was actually lucky enough to call this island my home for five years. The Hayman Gallery was my first landscape print store and was based in the island's retail arcade from 2009-2014 selling fine art prints and souvenirs. In 2014, this little island (known then as just Hayman) got a huge makeover and was revamped into the polished five star perfection, One&Only Hayman Island.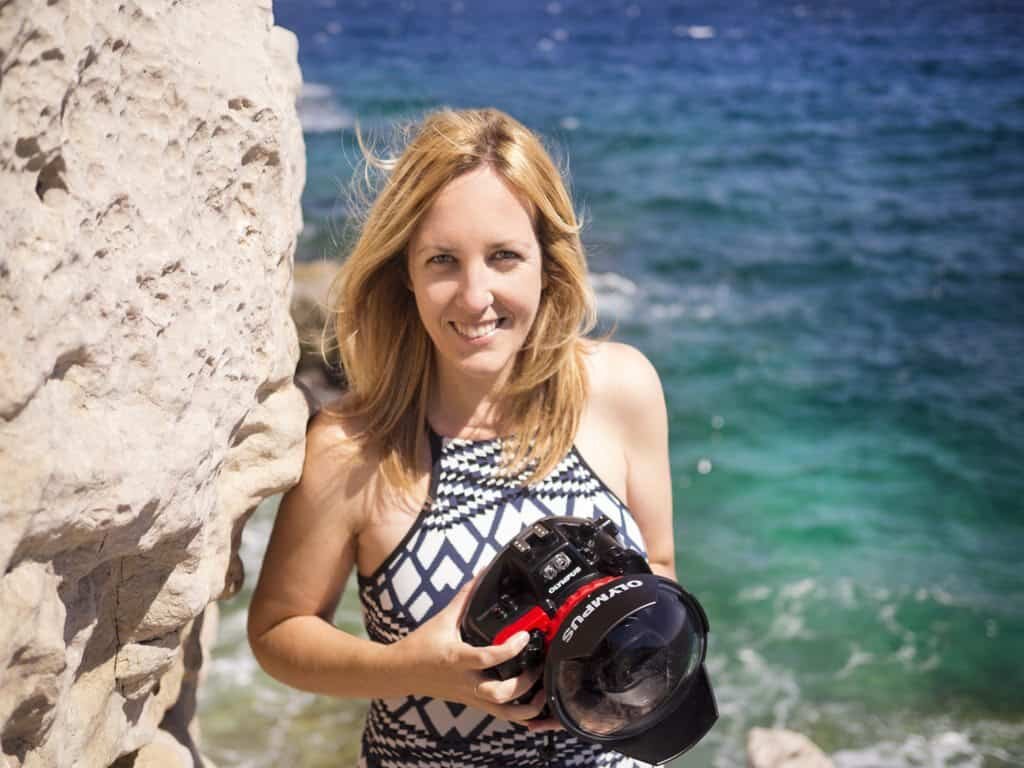 Hello! I'm the founder and photographer behind The Wandering Lens.
With 17+yrs experience as a professional travel and landscape photographer, all advice found on this site is from my personal experience on the road. I hope it's useful for your own travels and would love to hear in the comments about your trips and experiences around the world.