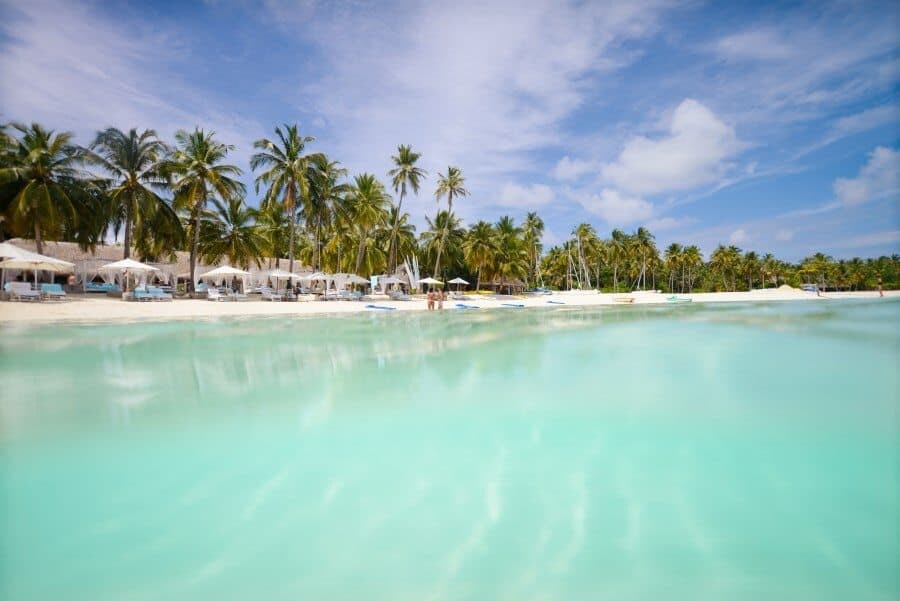 The Maldives. These two words conjure up visions of lush palm beaches and coral atolls. A dream destination infamous for honeymooners, luxe bungalows and more importantly crystal clear water perfect for photography!
As my flight from Singapore descended my head was stuck to the window in the hope of seeing one of the 1,190 coral atolls that make up the island nation of the Maldives. A communal 'oooo' echoed around the plane as we all saw the shining teal seas glistening upon strips of sand and reef visible for miles.
Ahoy, paradise!
Malé International Airport (Ibrahim Nasir Airport) is located on its very own island making the transfer to anywhere an exciting first adventure. Ferry boats and seaplanes line the terminal building waiting patiently in the surrounding waters to take honeymooners to the hundreds of island resorts or nearby Male City.
I was visiting the country for the first time to photograph at three island resorts, each unique in their styling and location within the atolls. First up was One&Only Reethi Rah, this incredible resort in North Male' Atoll had been on my radar for a few months and I knew it would be the ideal place for underwater photographs.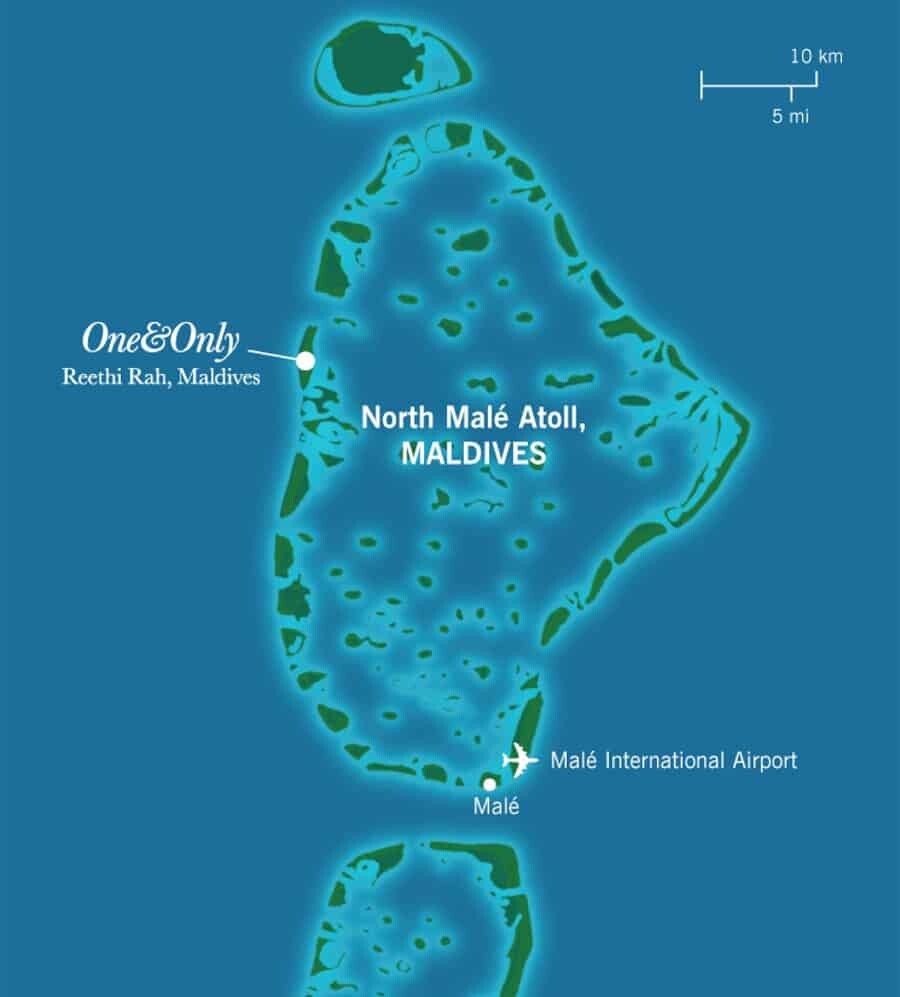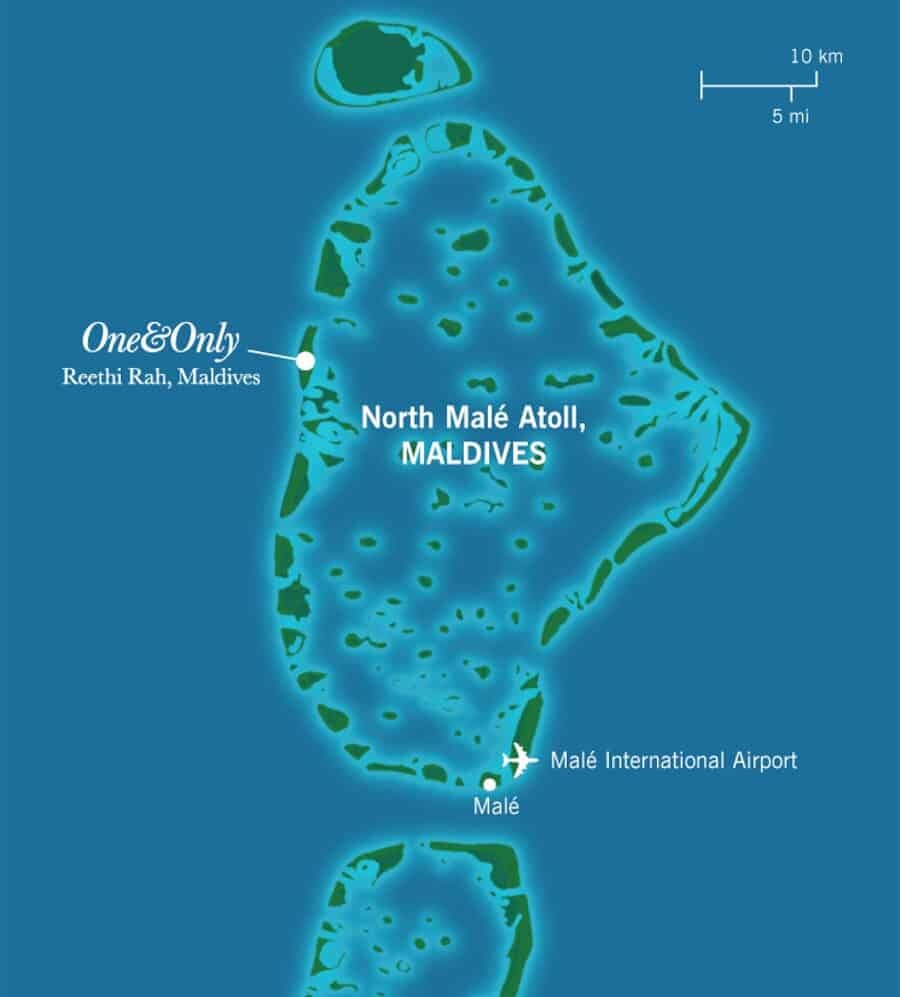 It's been a while since I was completely overwhelmed but the word 'WOW' just kept slipping out of my mouth as my golf buggy weaved its way between palm trees on the way to my villa. Playing it cool and professional just wasn't going to happen on this trip.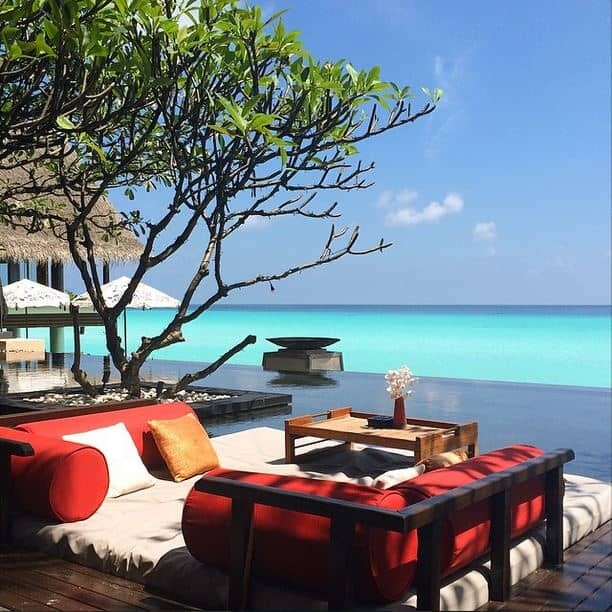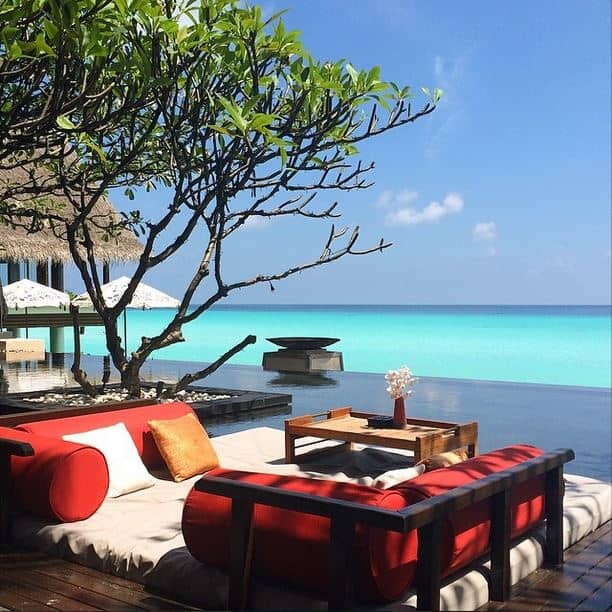 Walking out onto the deck toward my water villa, I found myself squealing with excitement, the landscape around me was just perfection.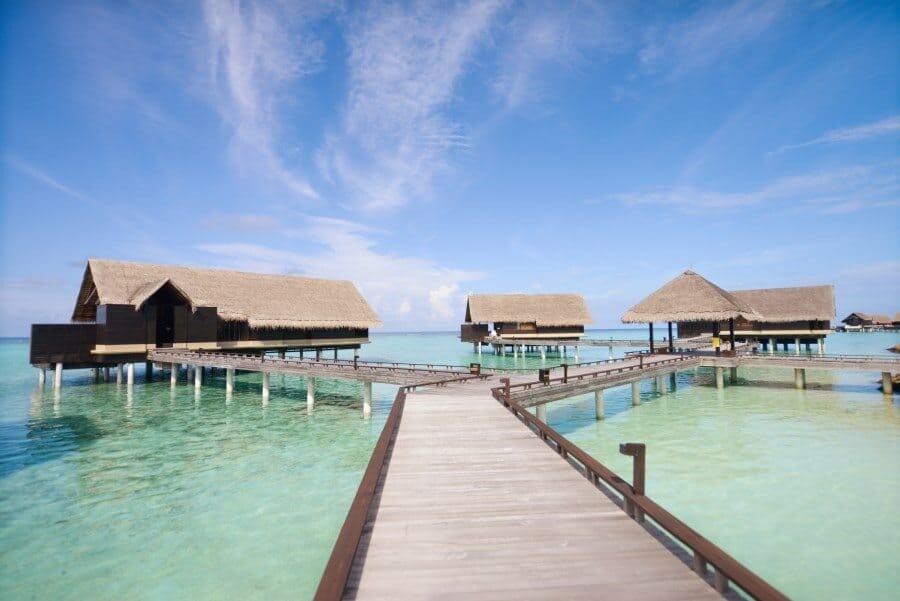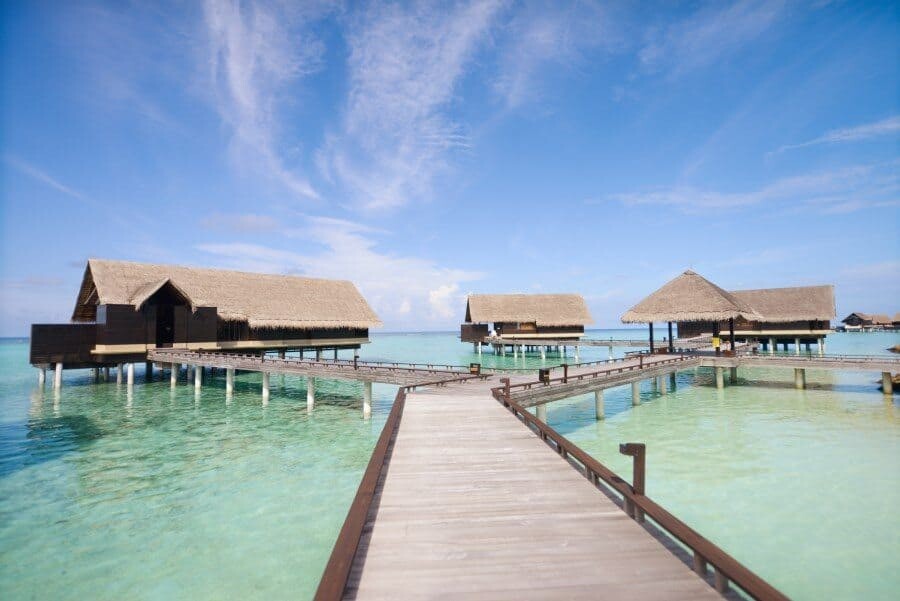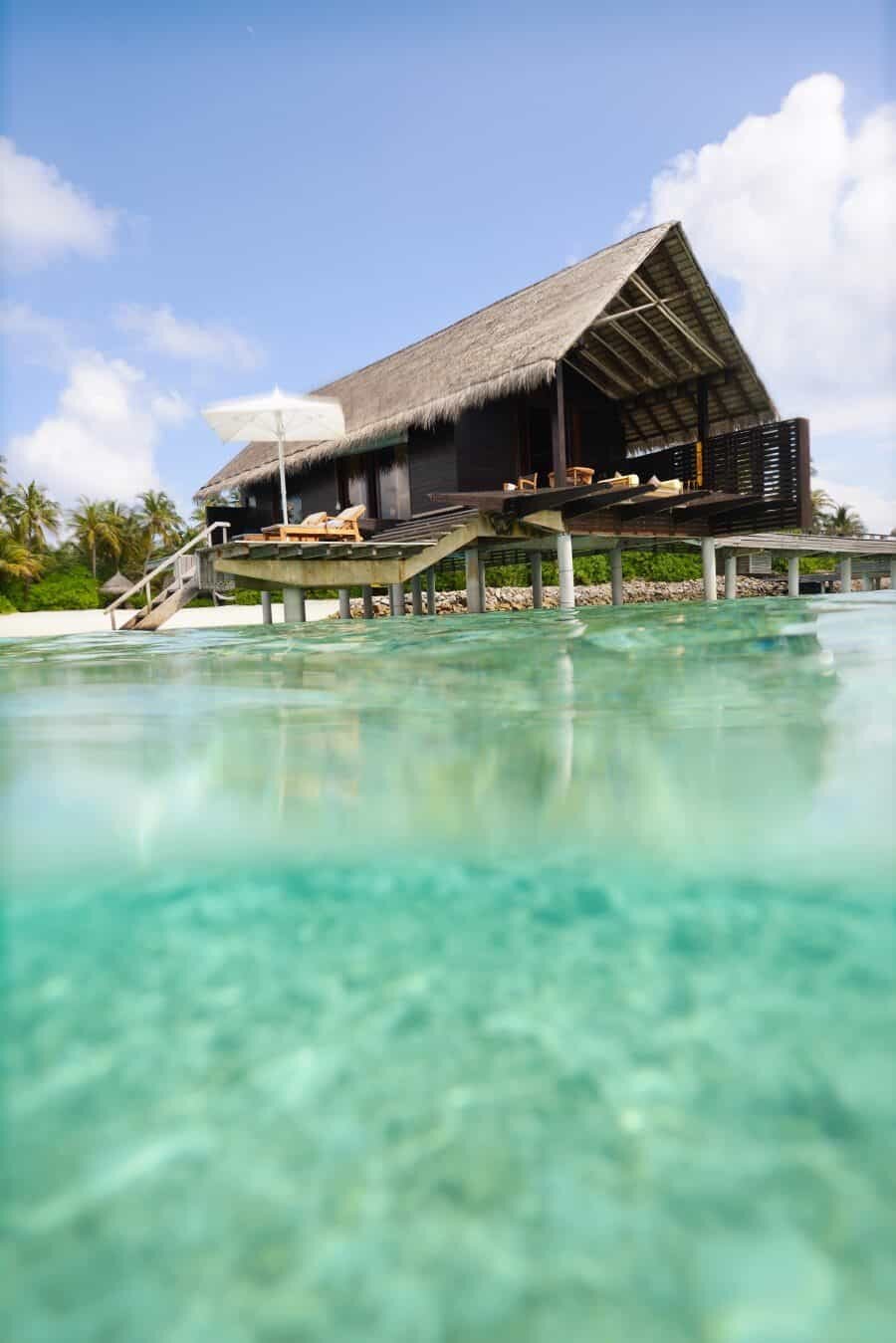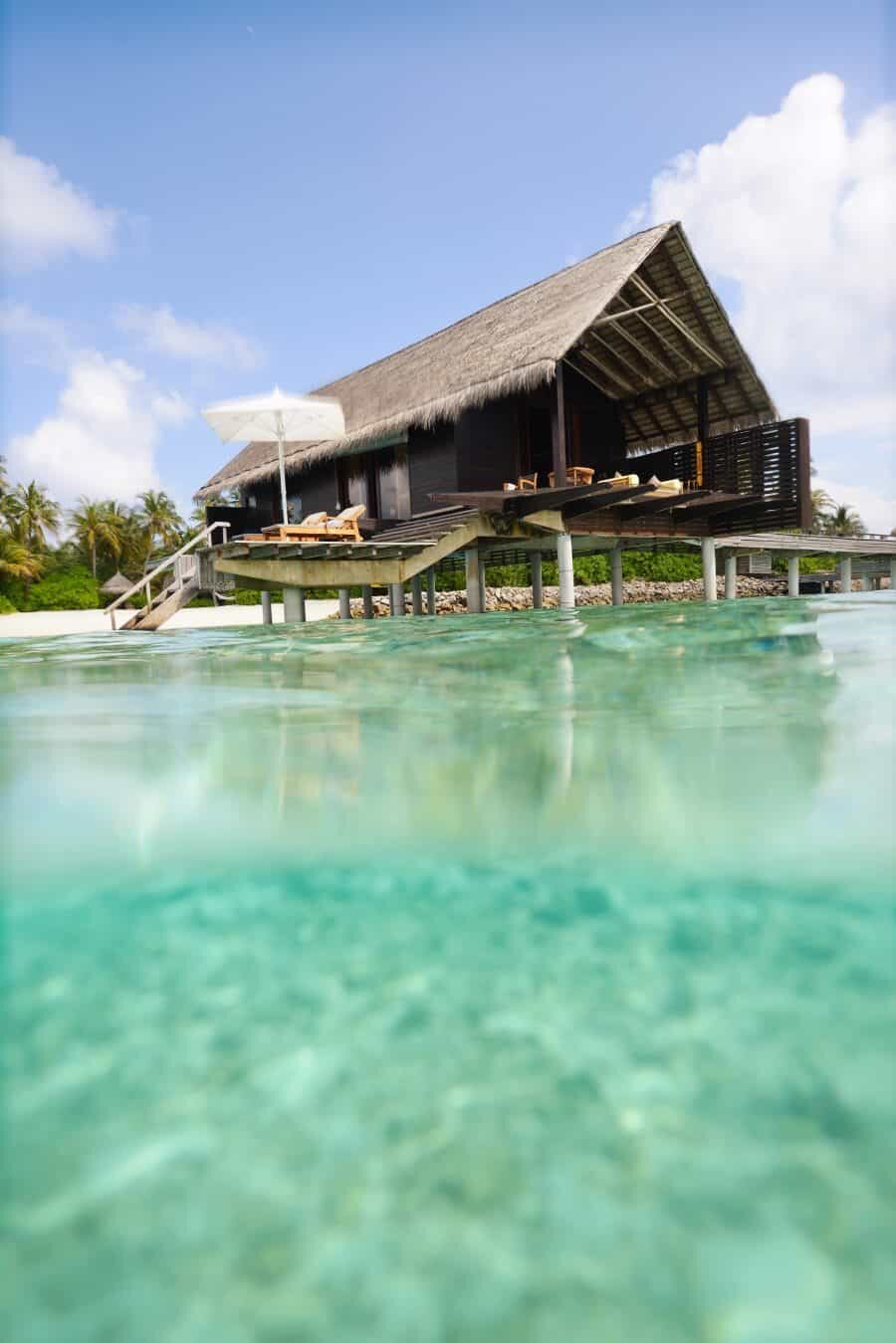 Typically occupied by honeymooners, this wooden palace was to be my home for the next two nights while I photographed a few new additions to the island. Despite technically being there for work purposes, once the porter left my luggage I of course did what every respectable traveller does…jumped on the bed and took a moment to pinch myself and connect with the reality I was indeed actually there.
One&Only Reethi Rah is one of the largest resort island in the Maldives and if you can drag yourself away from the villa there is an endless supply of white sandy coves, beach activities and restaurants to choose between. A pair of bicycles are provided with every room and as the main mode of transport, they're a great way to explore the island.
I found it very hard to stay out of the water during my stay. Each morning the sound of the ocean gently lapping against the villa lured me out of bed and all I had to do was put together my underwater housing, step outside and jump in. I counted ten steps from my bed to the water…ten tiny steps.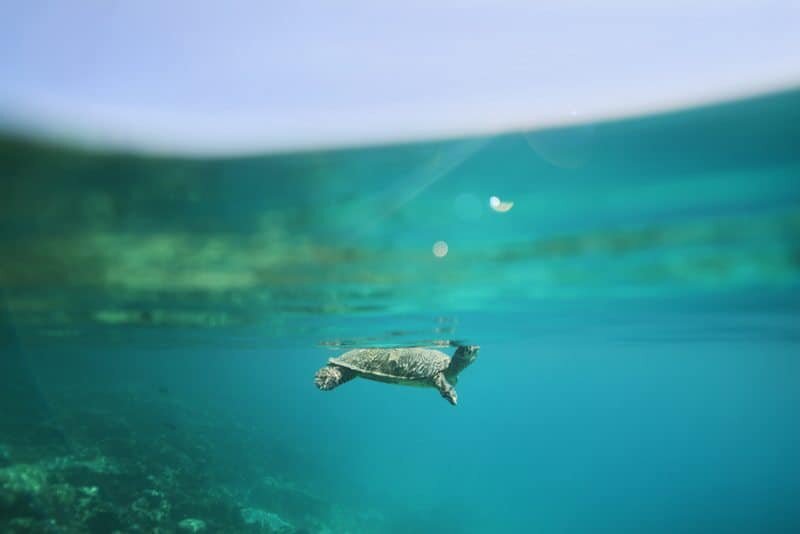 The marine life directly in front of the villa wasn't the most vibrant I've seen but I was there to photograph the calm and clear water in a collection of split underwater images that captured the water villas and island landscape. For this purpose it was perfect, shallow enough to stand easily and balance for the photos, yet deep enough to splash around and dive like a mermaid who still requires a few swimming lessons.
It's a little difficult to summarise the feeling I had whilst on the island. Each morning as I ate breakfast and planned my day all I wanted to do was see and photograph every inch of the island. I was intrigued by the luxury, the location and most of all the scenes of utter paradise begging to be captured.
If you're visiting the Maldives on your honeymoon and want to take some amazing landscape shots the opportunities are endless regardless of which island you're staying on. Reethi Rah has the advantage of being accessible from every point of the compass so both sunrise and sunset shots can be achieved and during the day you can focus on beach imagery composing lines of palm trees against bright blue skies.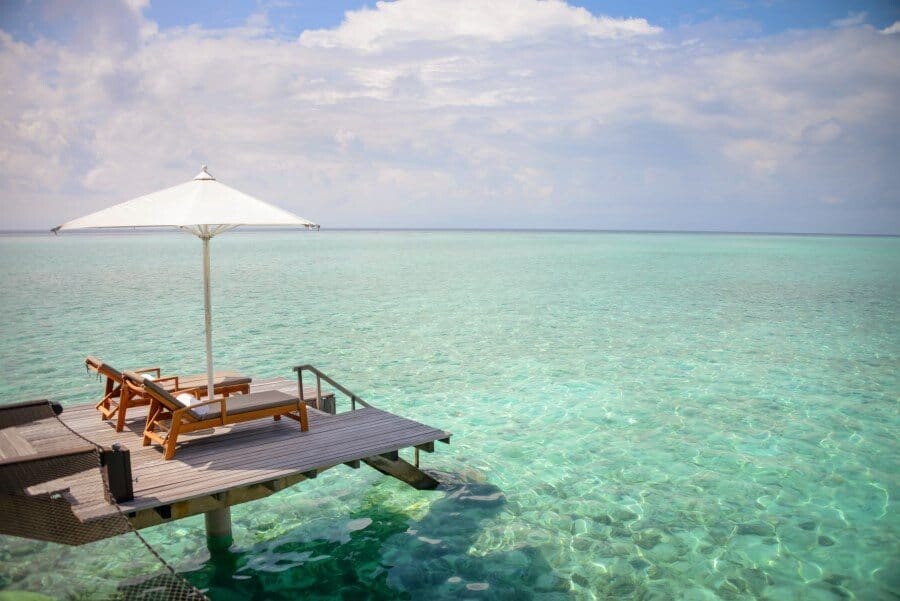 The Beach Club is the place to be if you're keen for some atmosphere. A DJ pumps tunes from a rocky platform over the ocean, you can book a private cabana and hire someone to lather you in sunscreen (yes really!) then paddle around on whatever form of water sport you choose, they're all here and waiting for you.
One of my favourite places on the island was Christopher Hogan's gallery and artist studio. An Australian artist inspired by the colours and patterns of the underwater world and tropical landscape, his paintings are vibrant and striking. Chris is also there to help you create your own masterpiece in an art class or if you prefer to let the professional do the painting while you get a tan you can purchase his beautiful products to take home.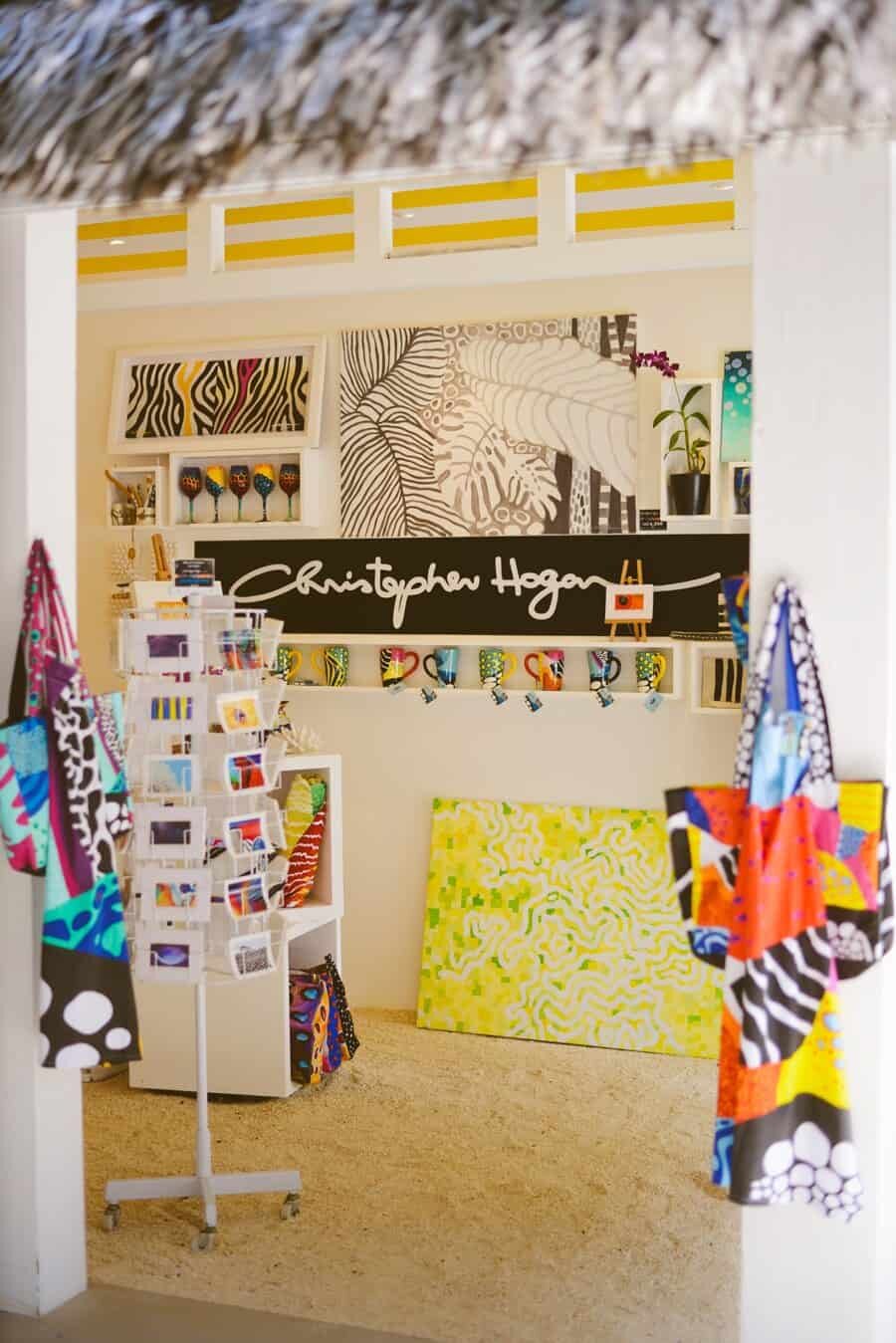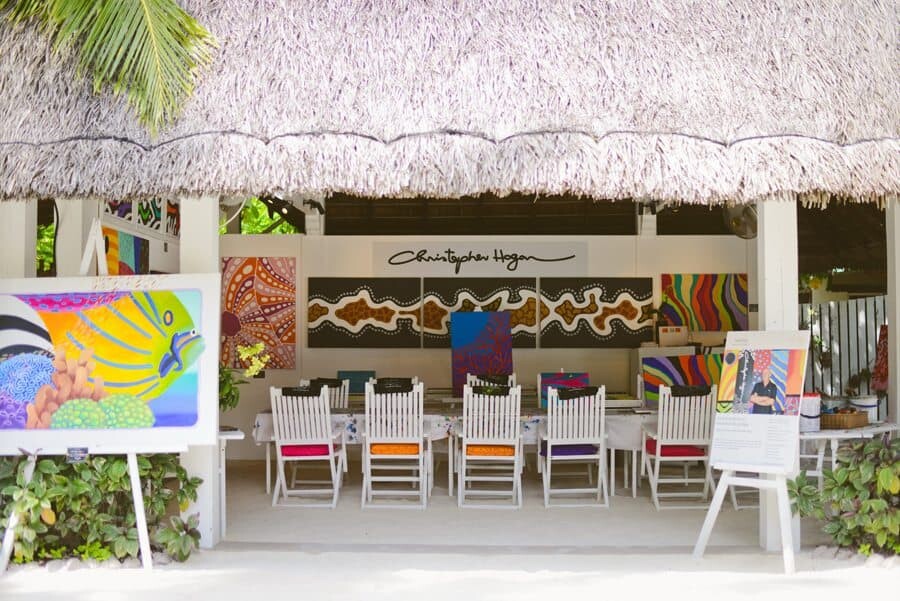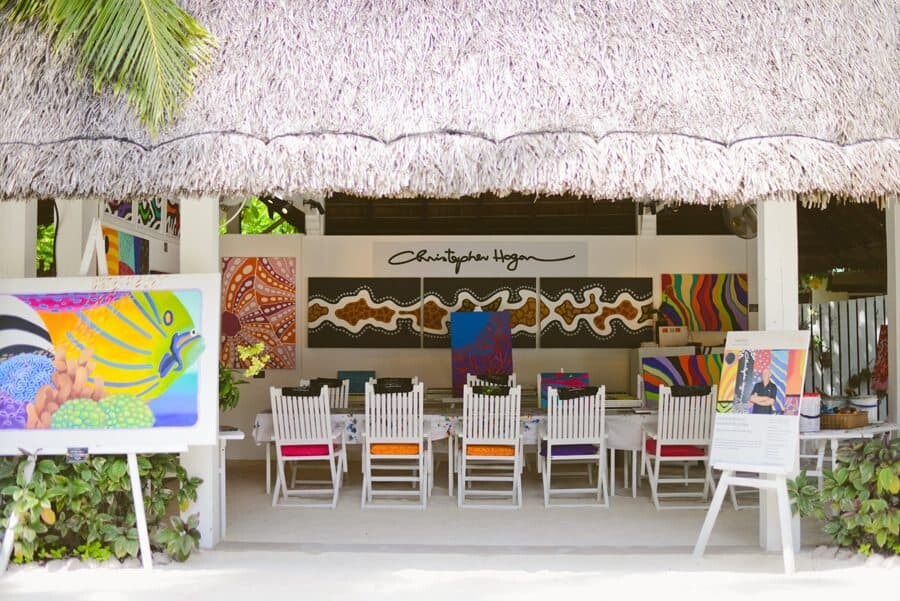 While I'm not much of a foodie, I do love Japanese. Sit me at sushi train and I'm one happy girl. On my last night I had the chance to dine at Tapasake; the island's contemporary Japanese and Teppanyaki restaurant which overlooks the setting sun and has resident sharks that circle beneath the kitchen. Let's just say I left wondering if I could ever be satisfied with sushi train again.
Fanditha, a restaurant blending the Arabian flavours of Lebanese, Turkish and Syrian cuisines was also a highlight. I dined under the stars with my feet in the sand and looked out as an approaching storm provided a light show in the clouds and a gentle breeze to calm the humidity.
I'm more than aware it's quite an indulgence to stay at a resort like this, but if you've got a special occasion coming up or are planning a honeymoon look no further, this is paradise on a plate and you'll be looked after from the moment you step off the plane to the moment you wave goodbye and sail off into the lagoon.
Below are a collection of images from my weekend at One&Only Reethi Rah including shots of their brand new water villa category which means you don't even have to take ten steps to reach the water, a private pool sits right on your deck just three tiny steps from your bed…total bliss.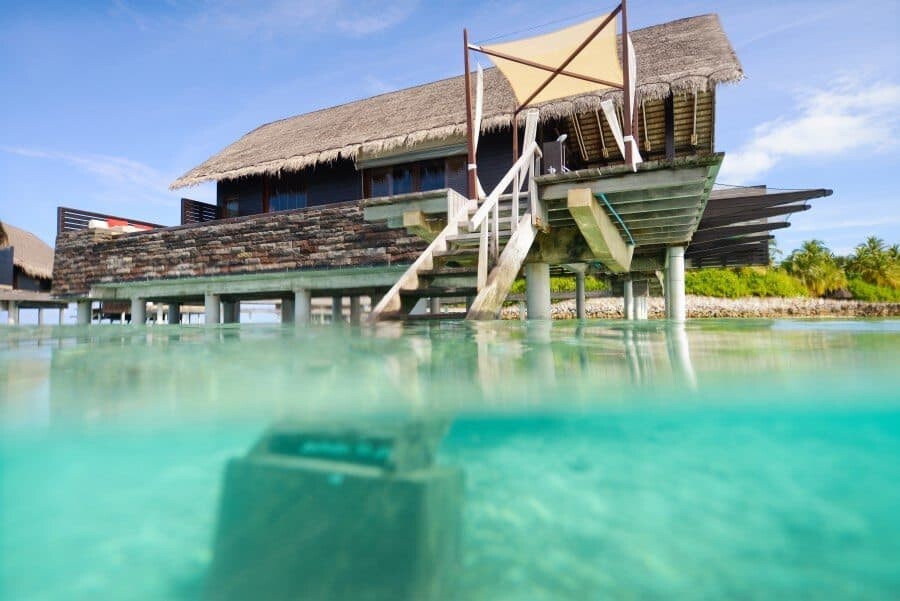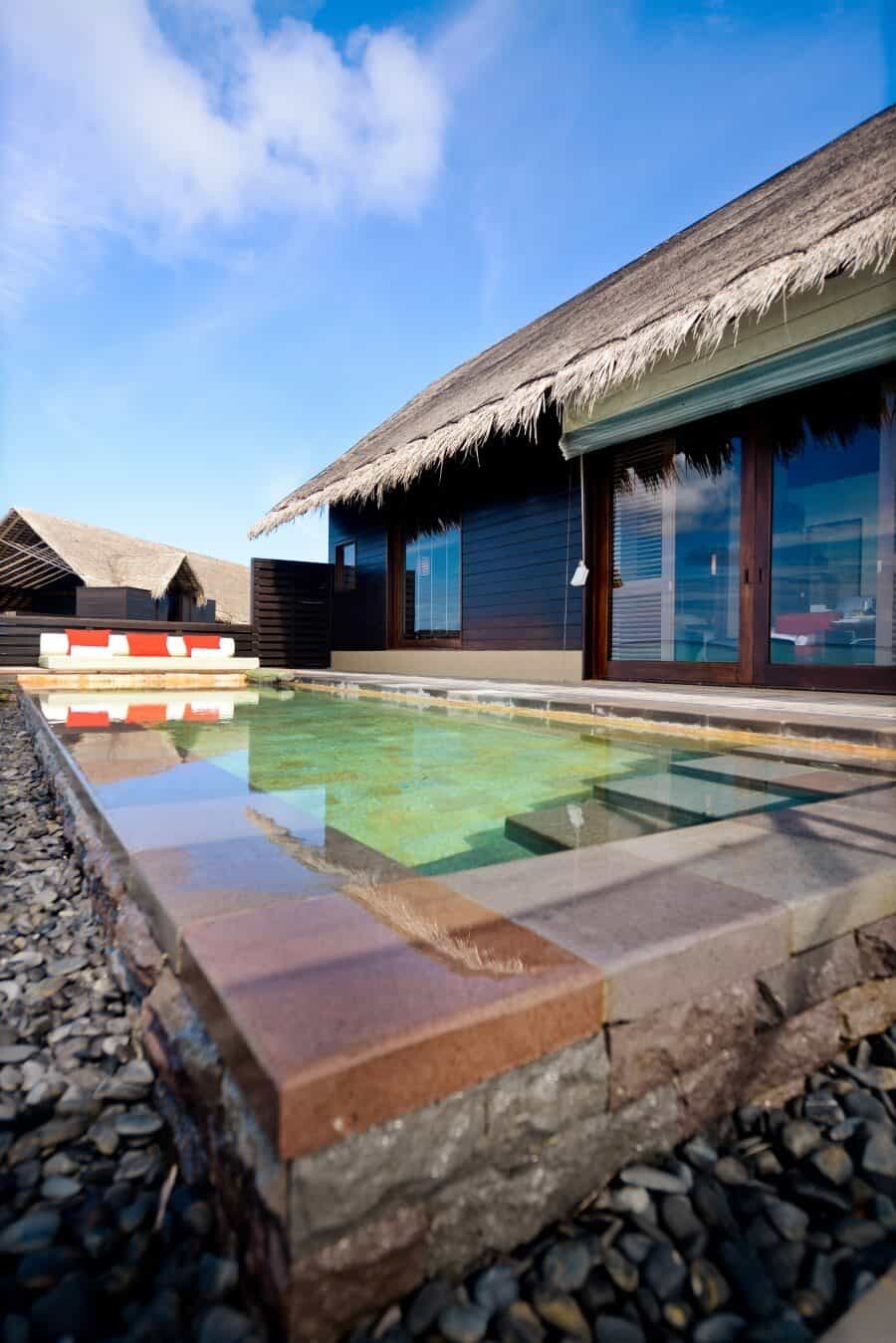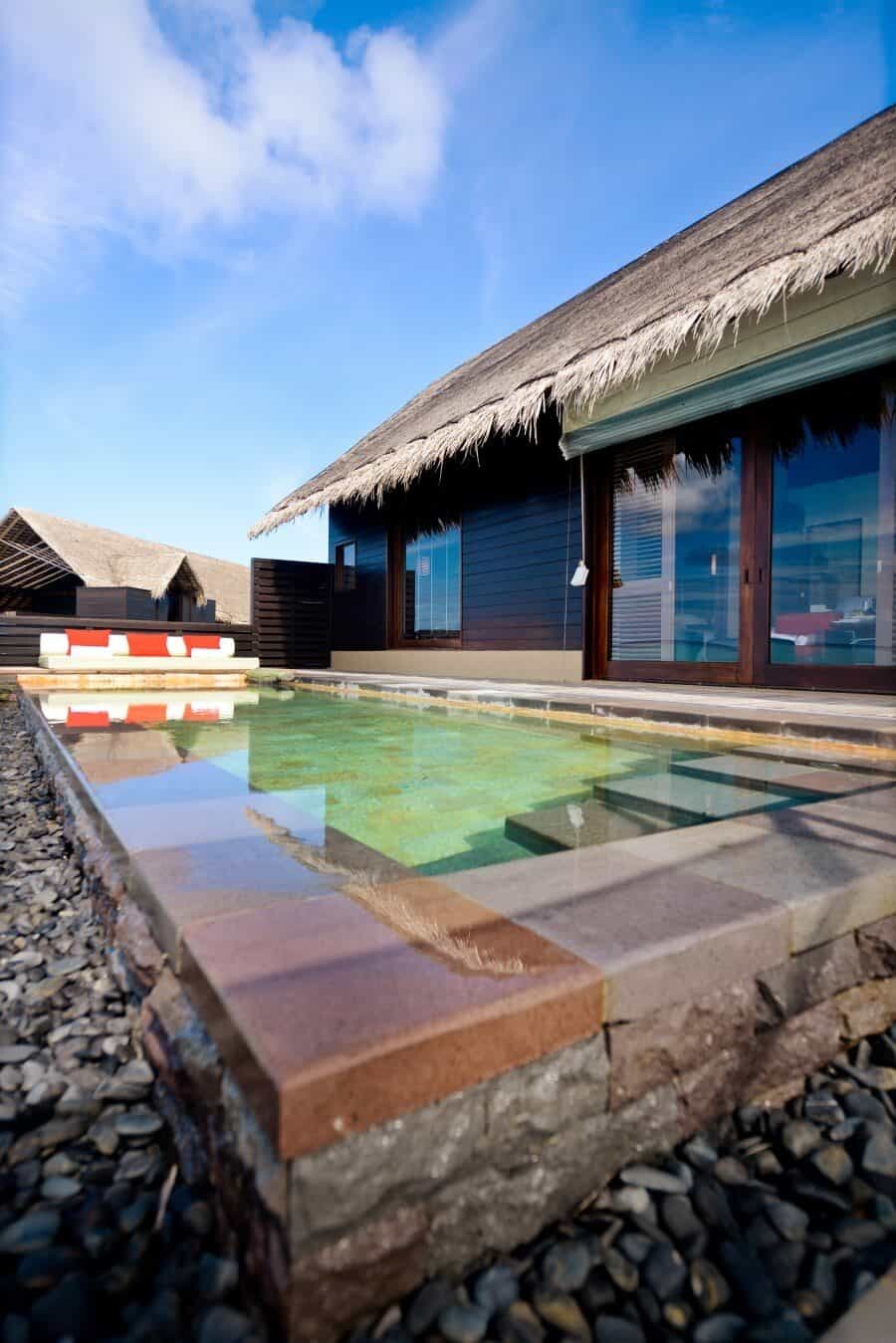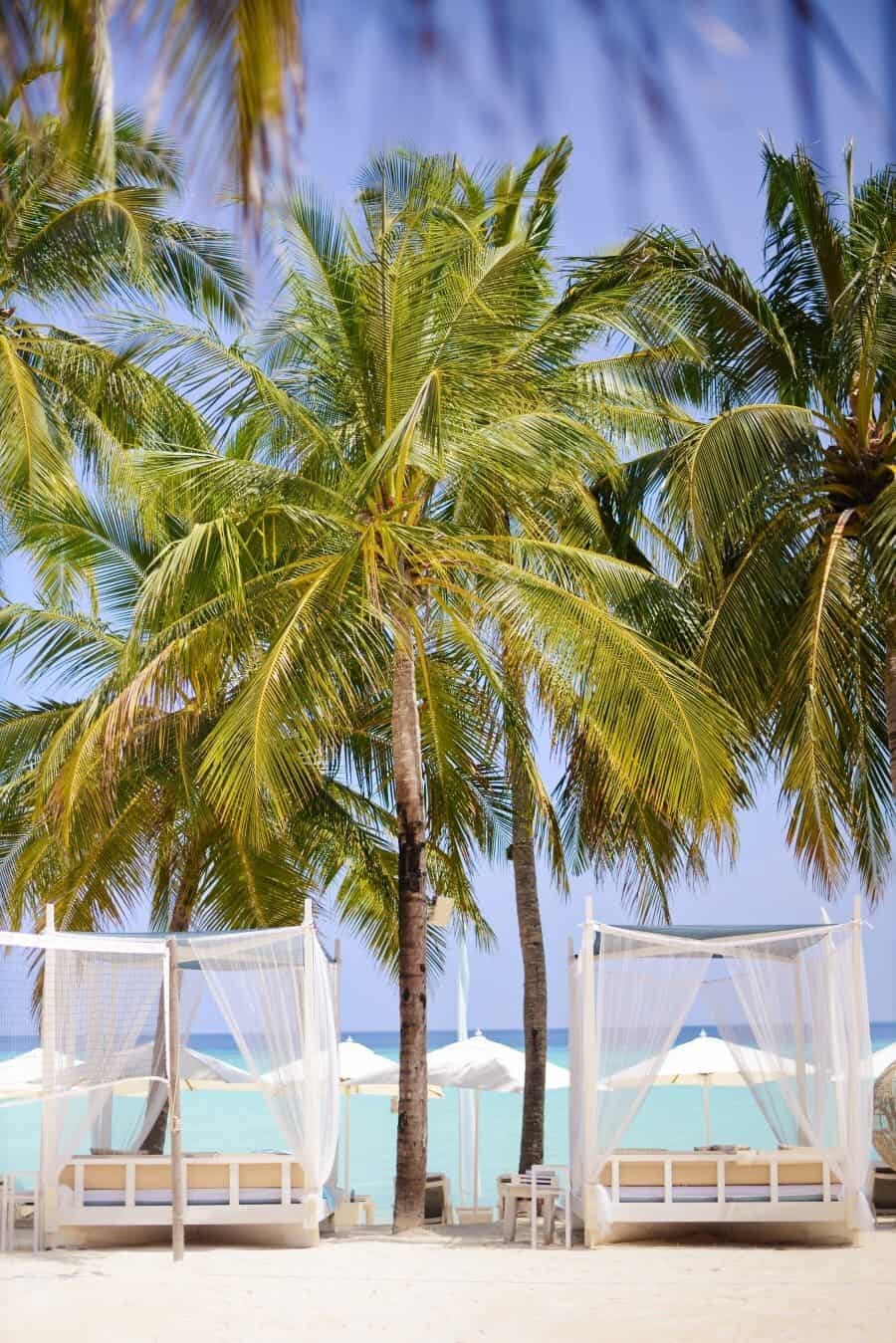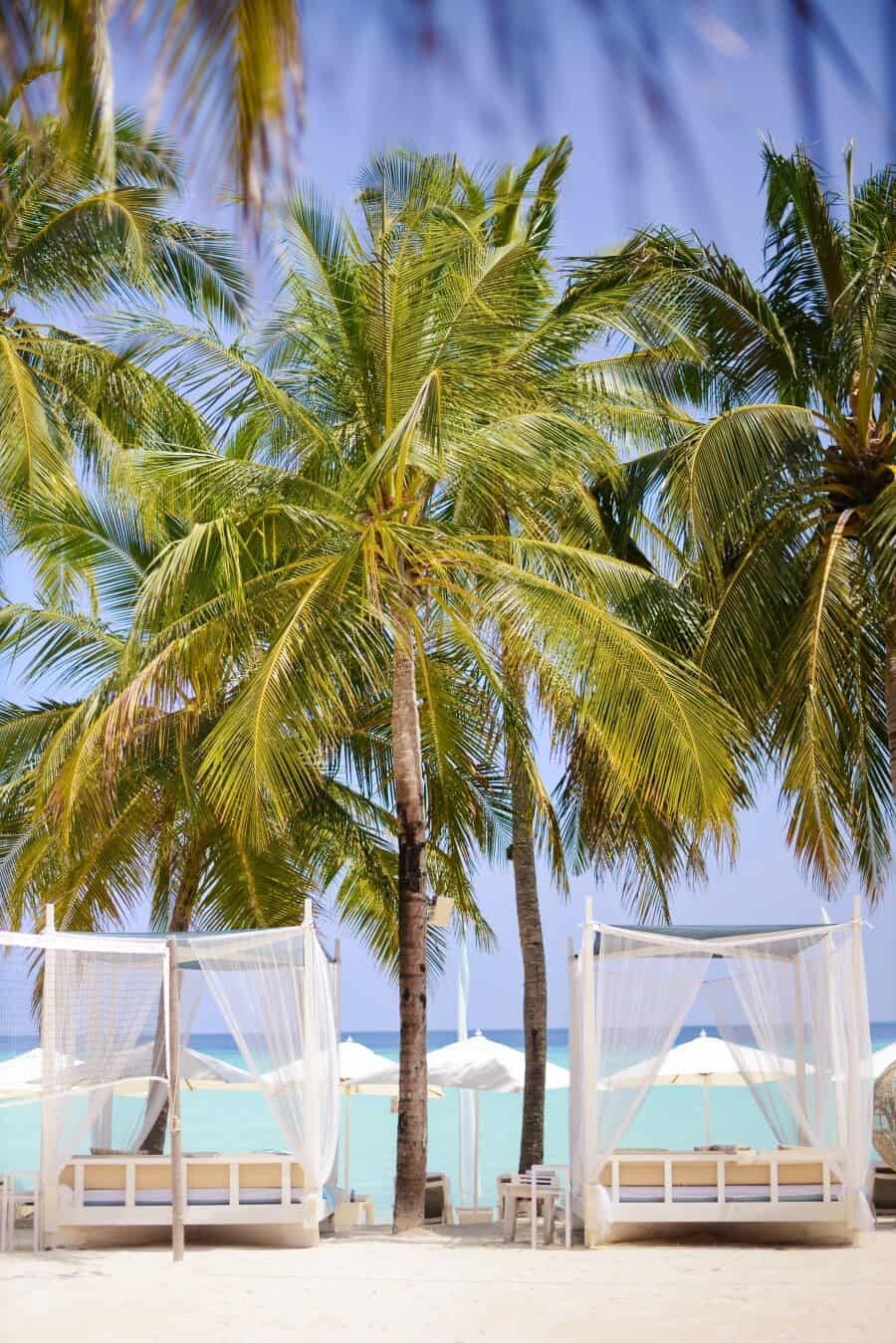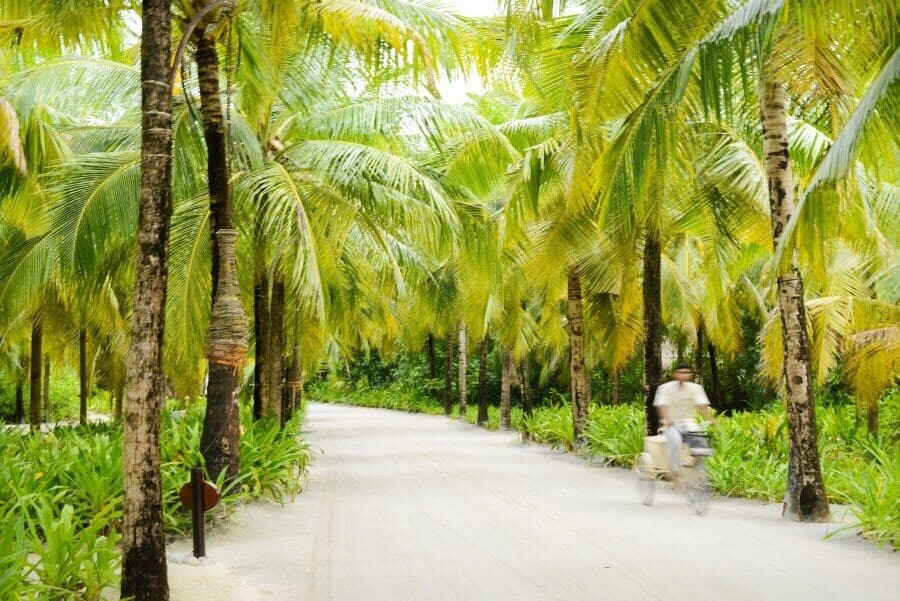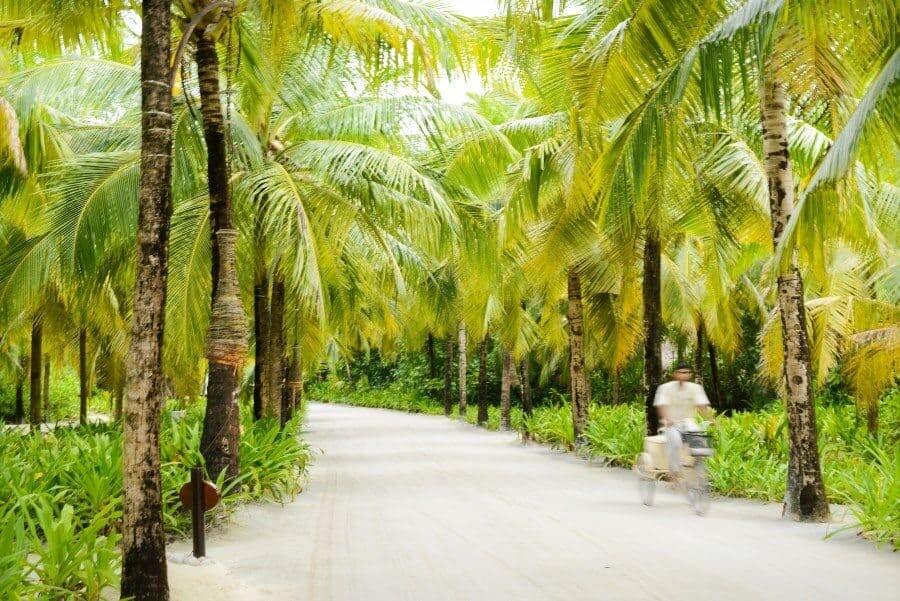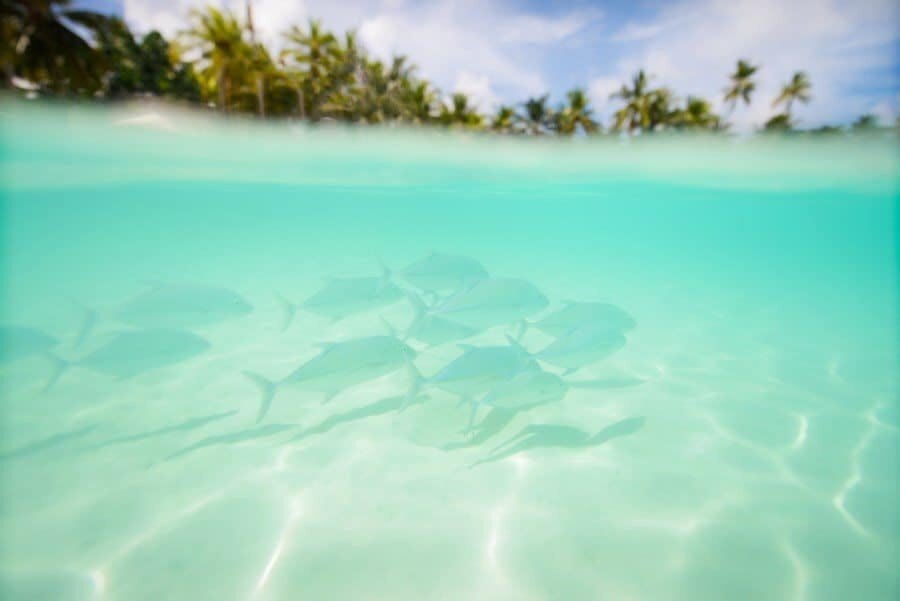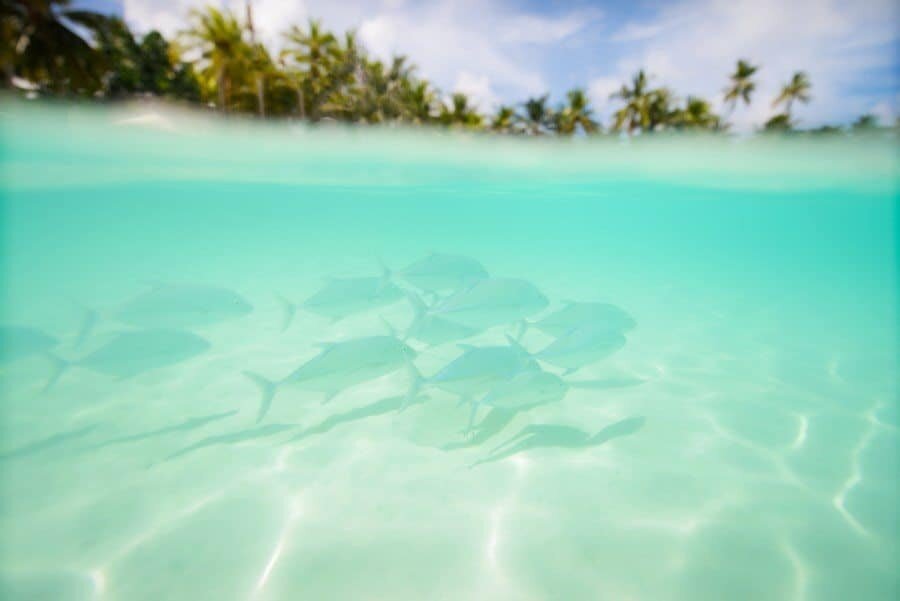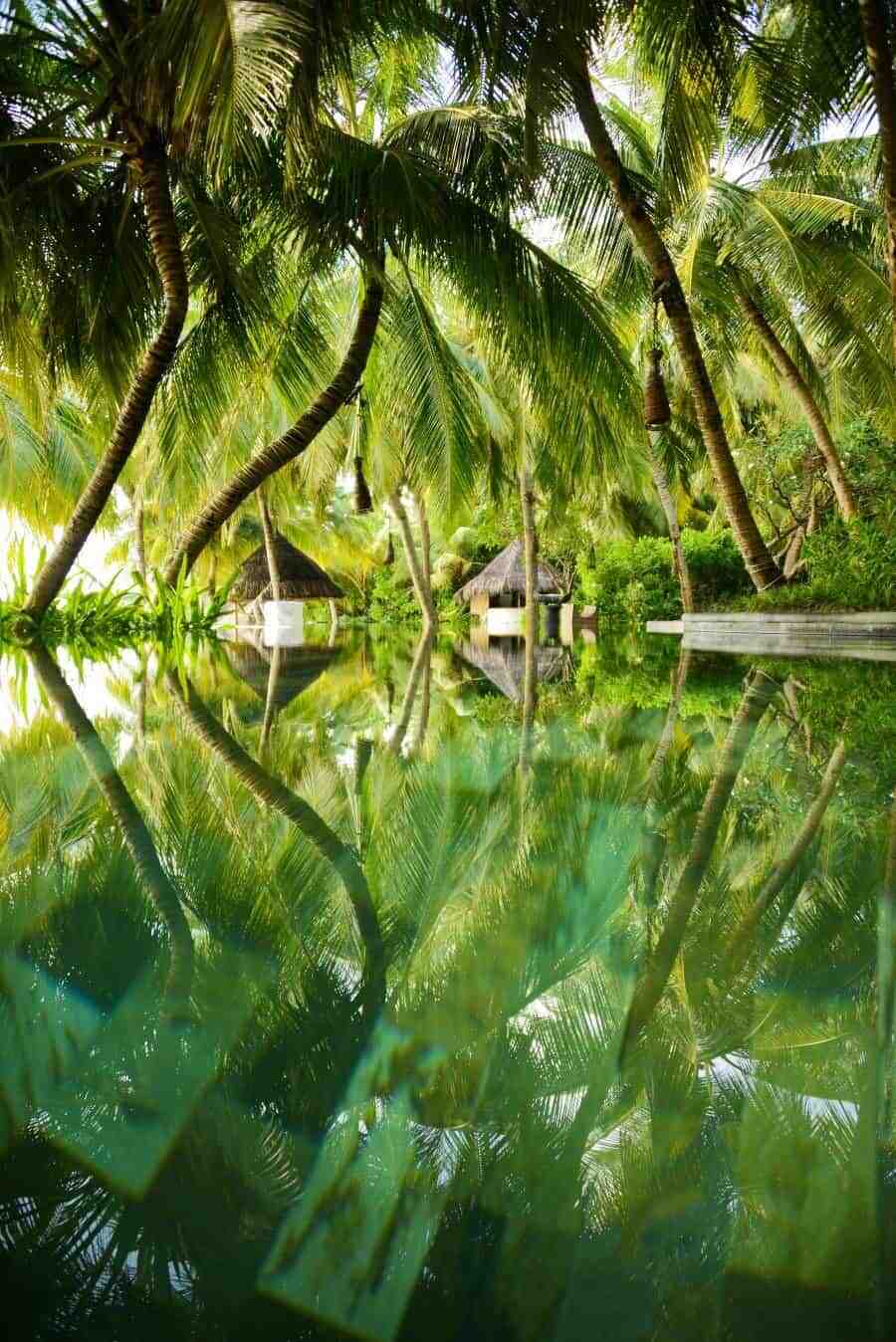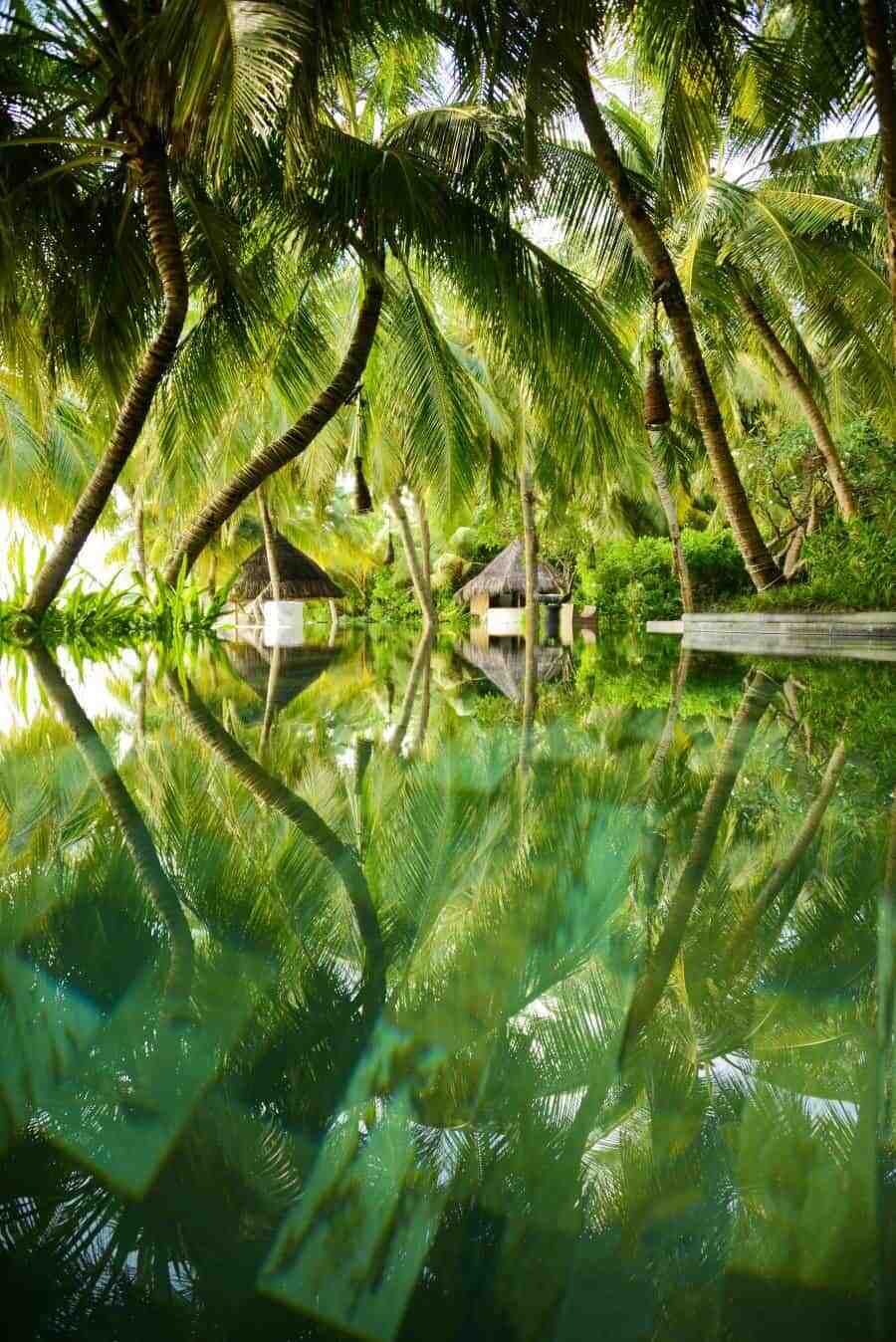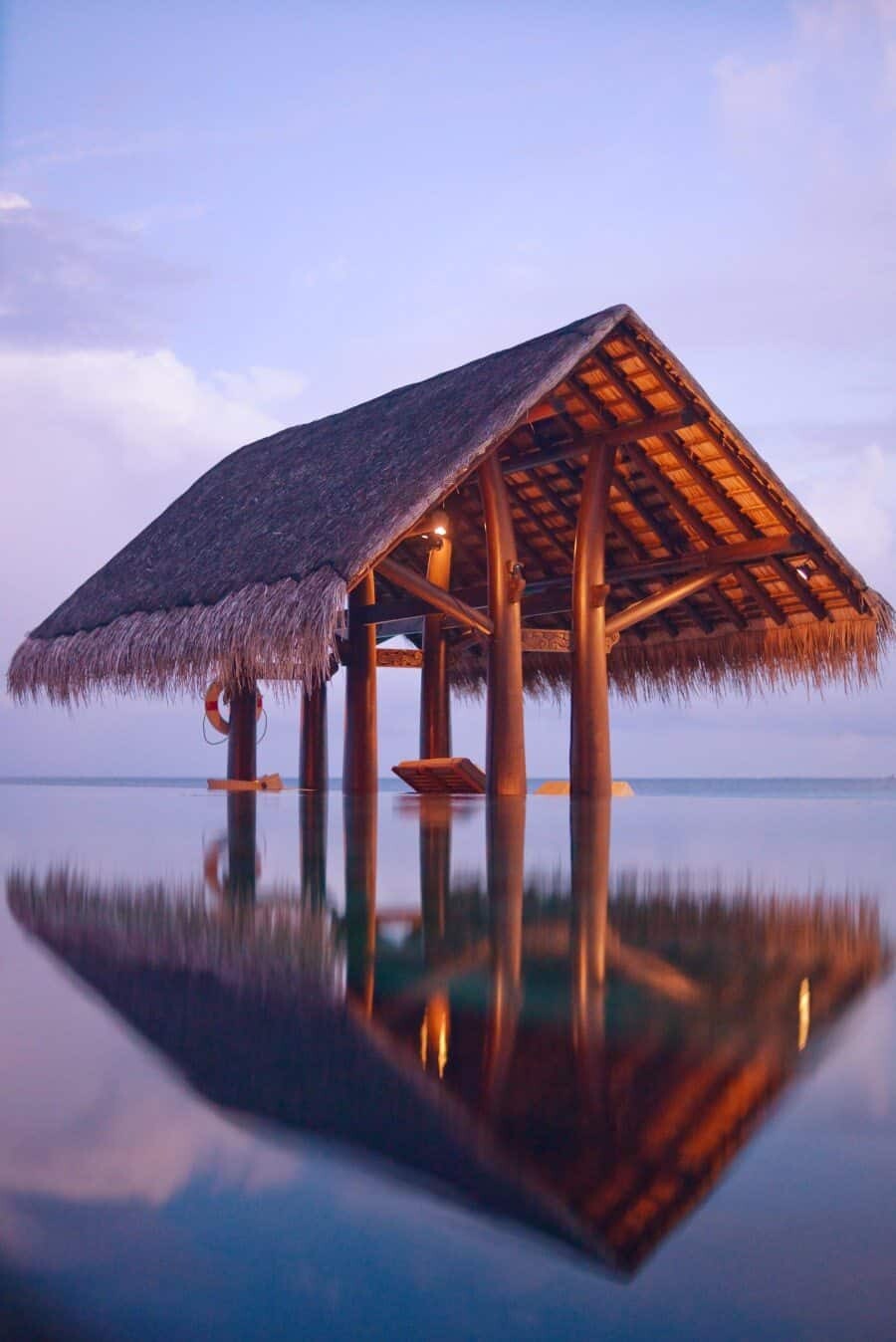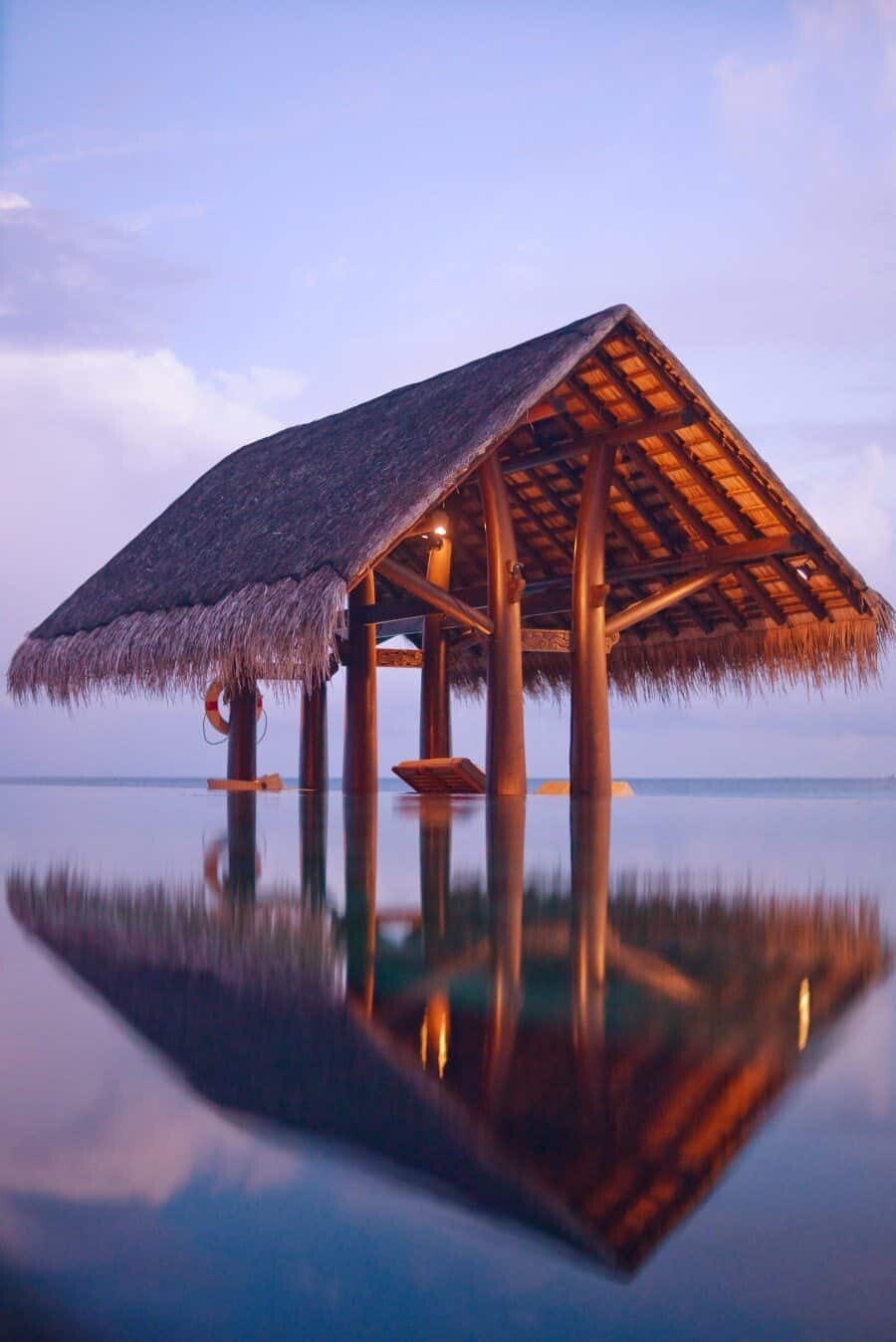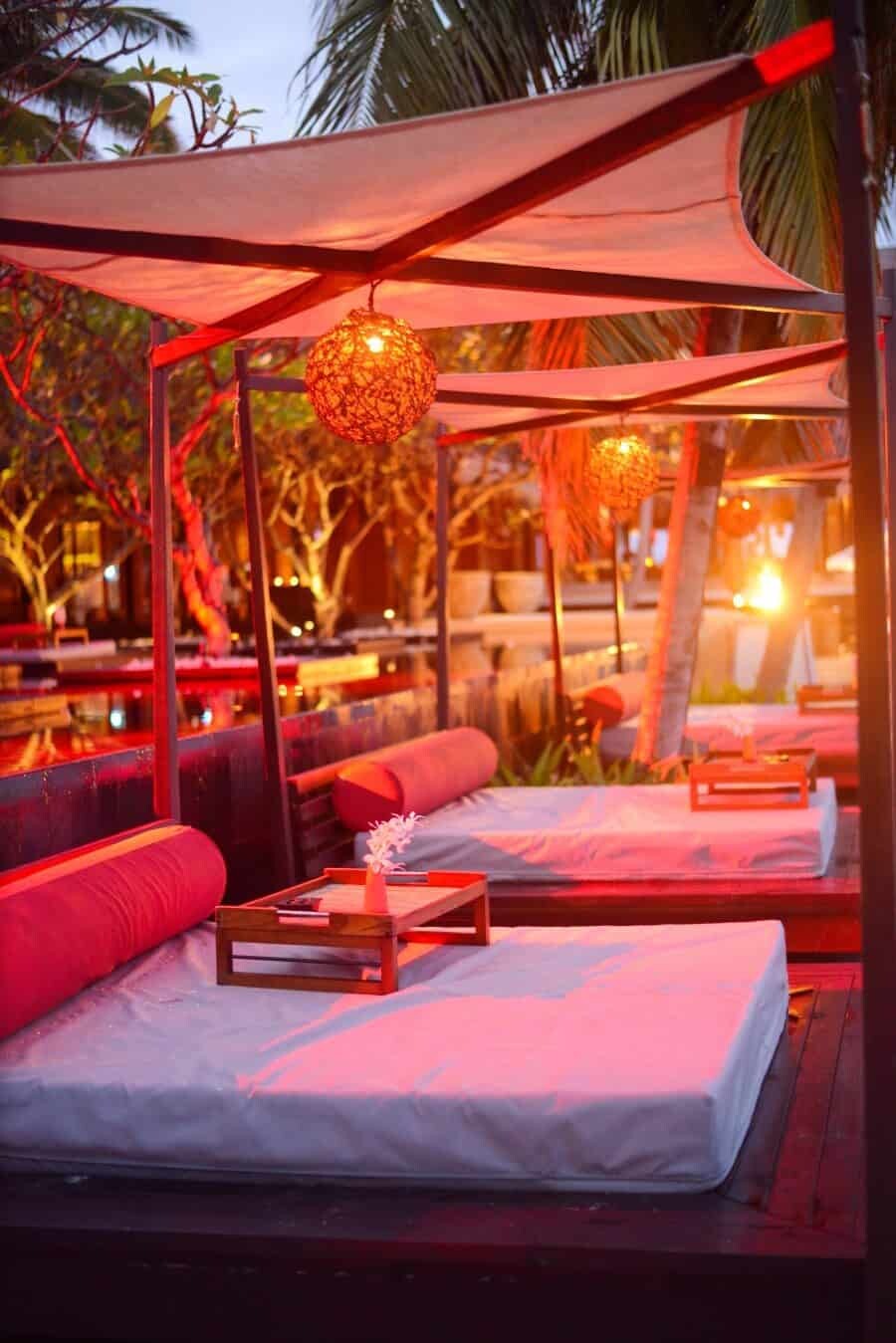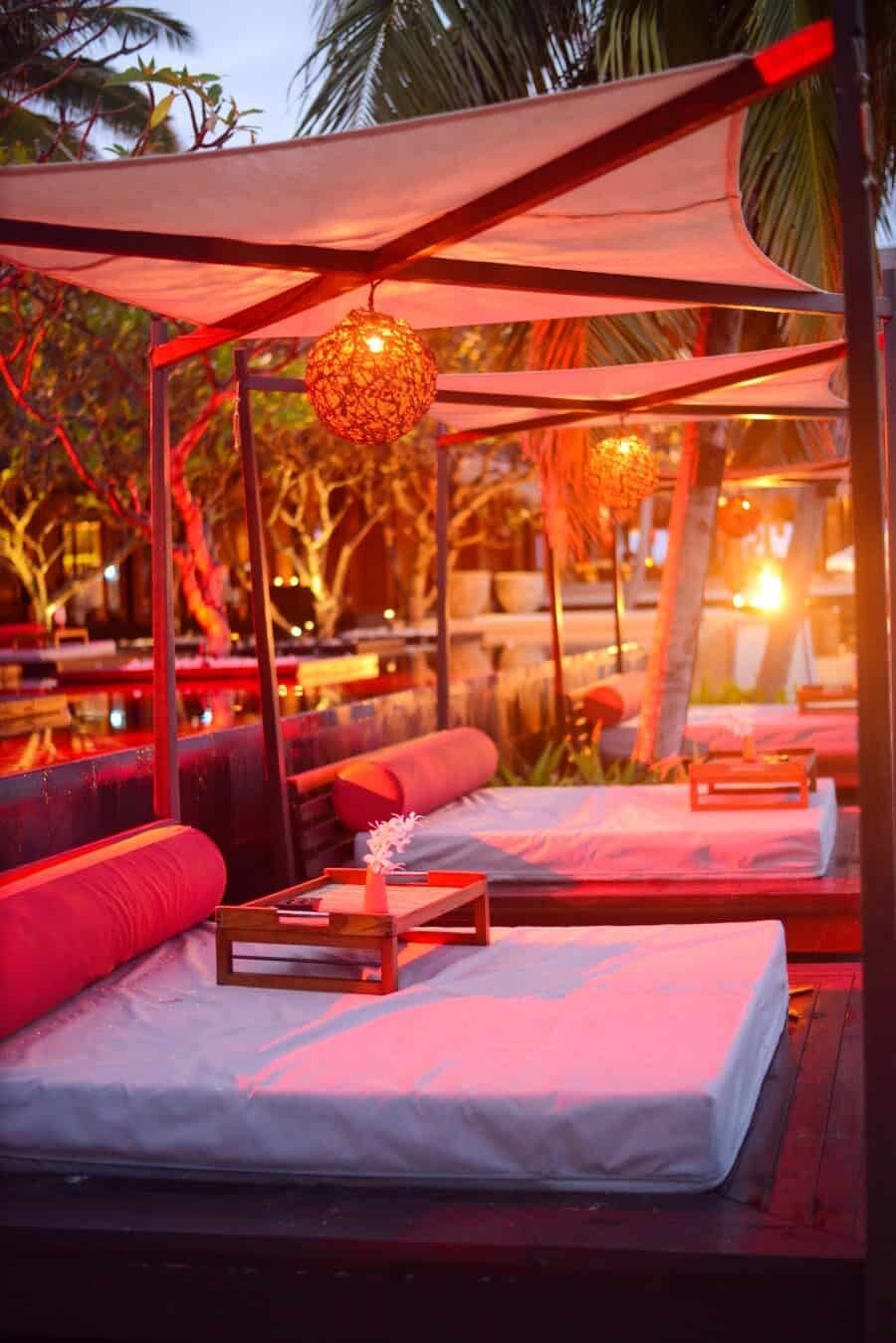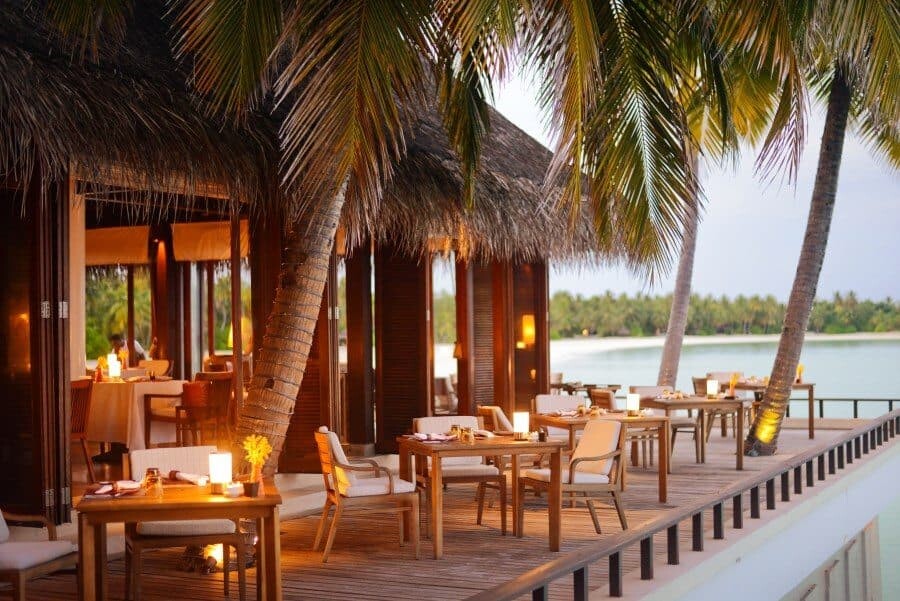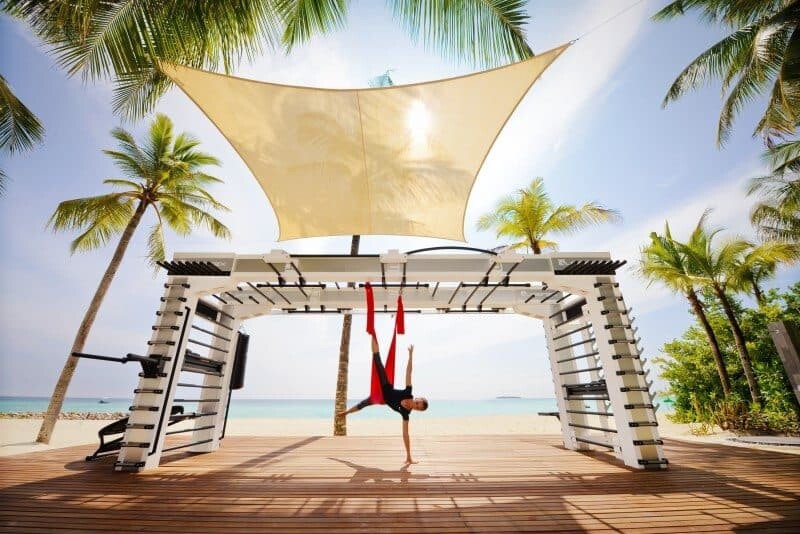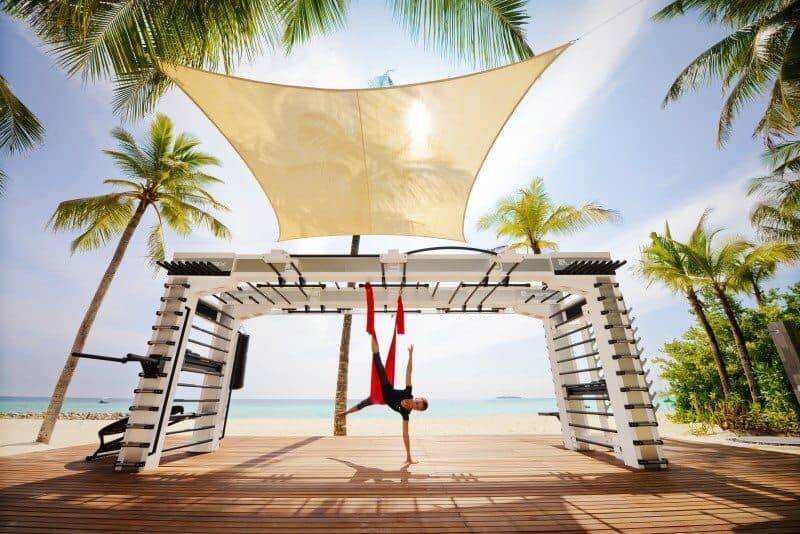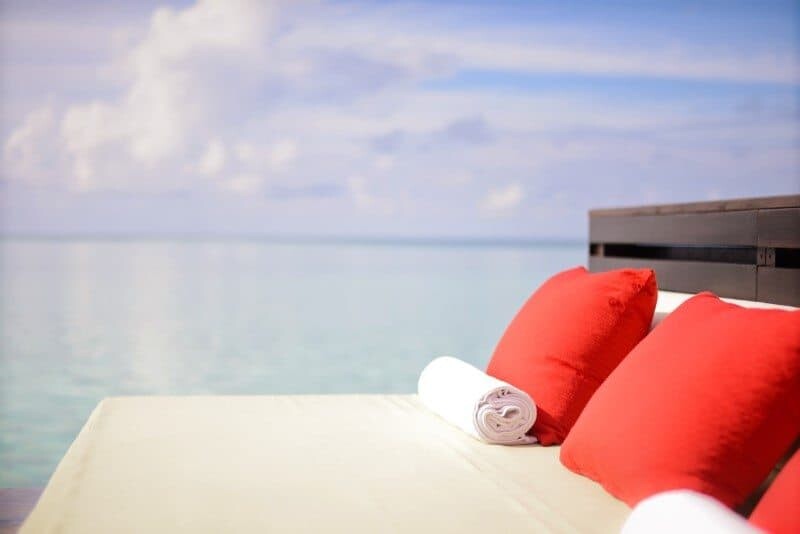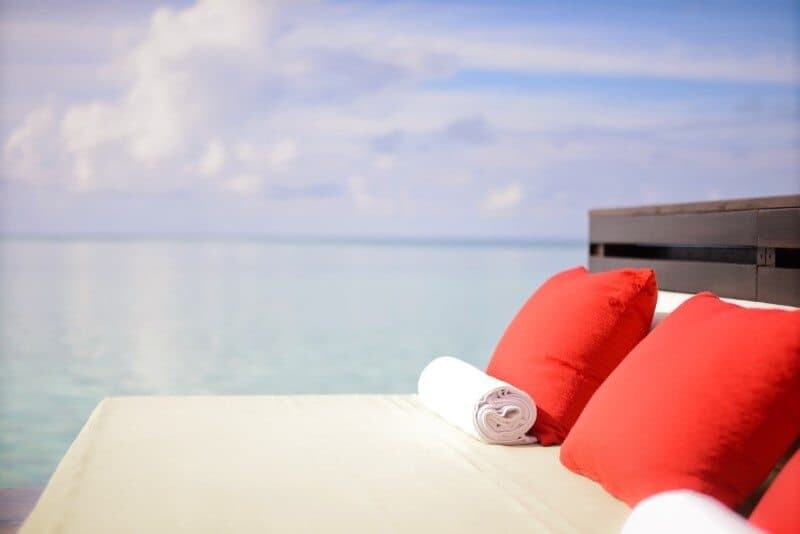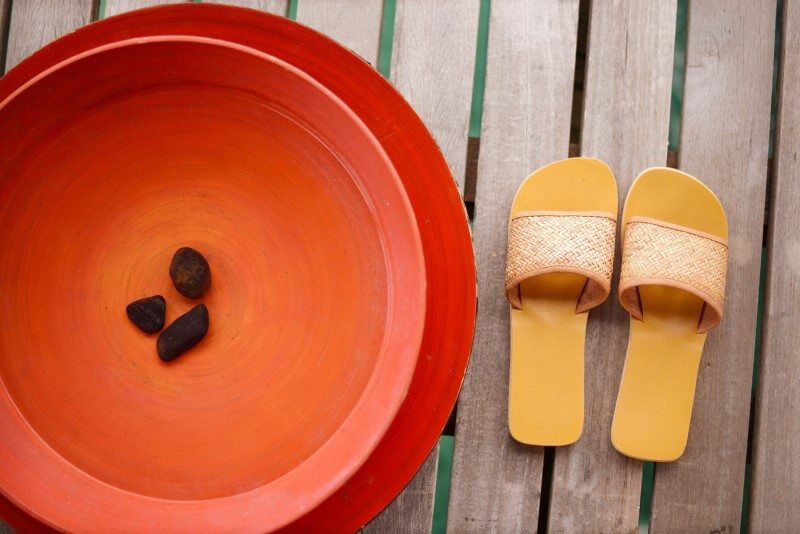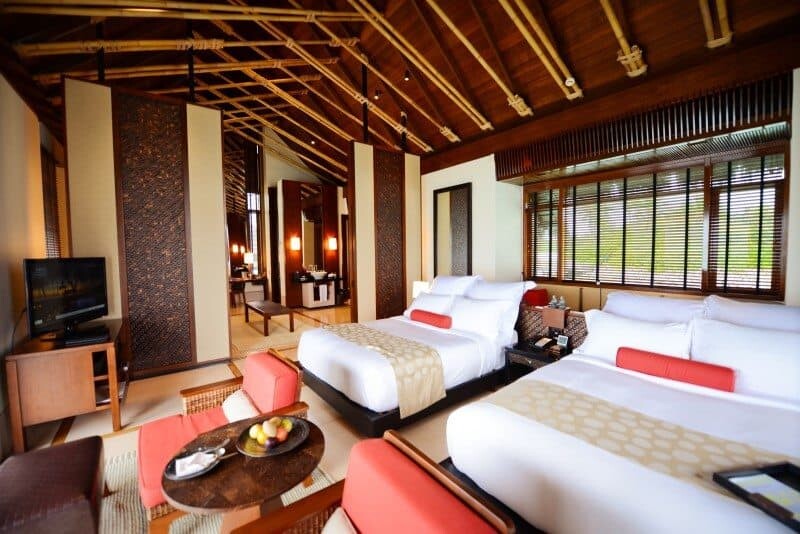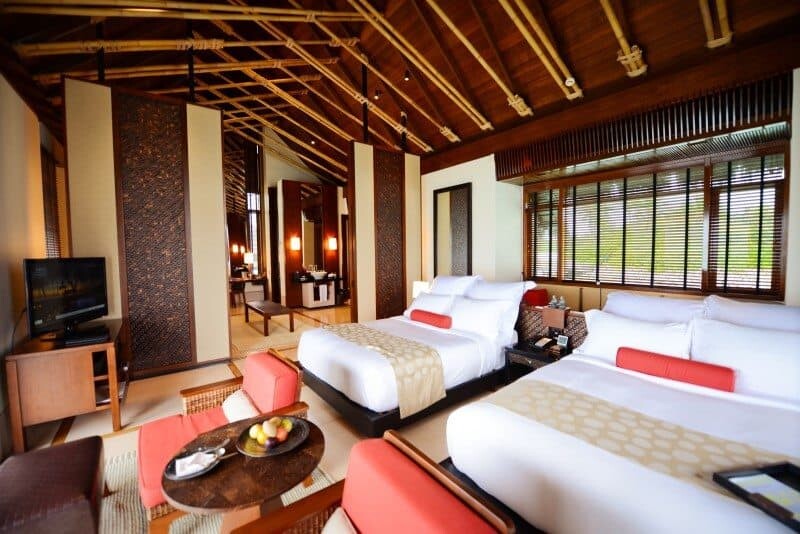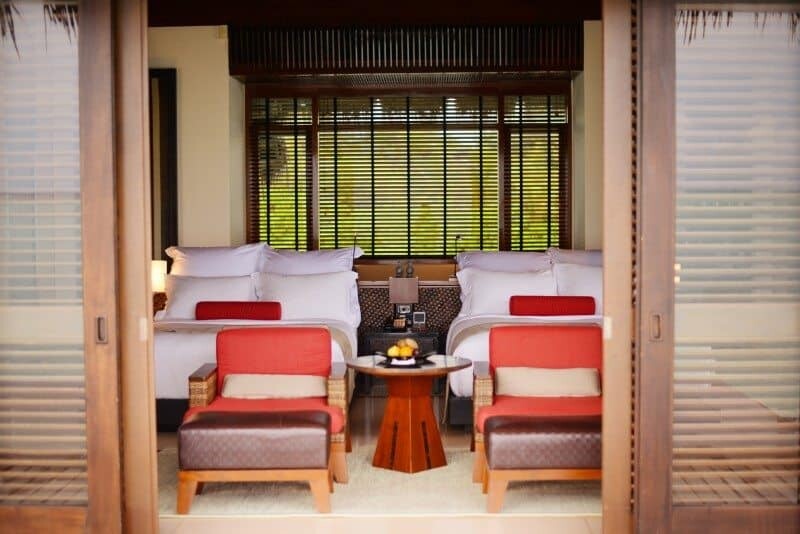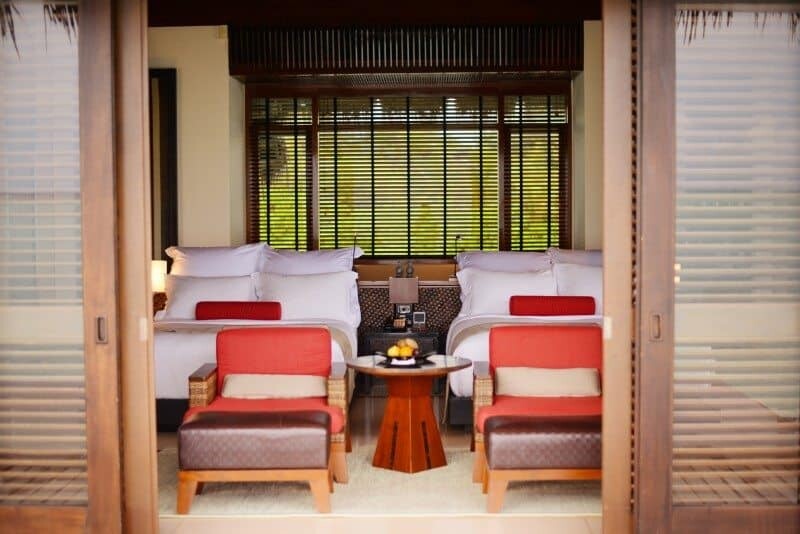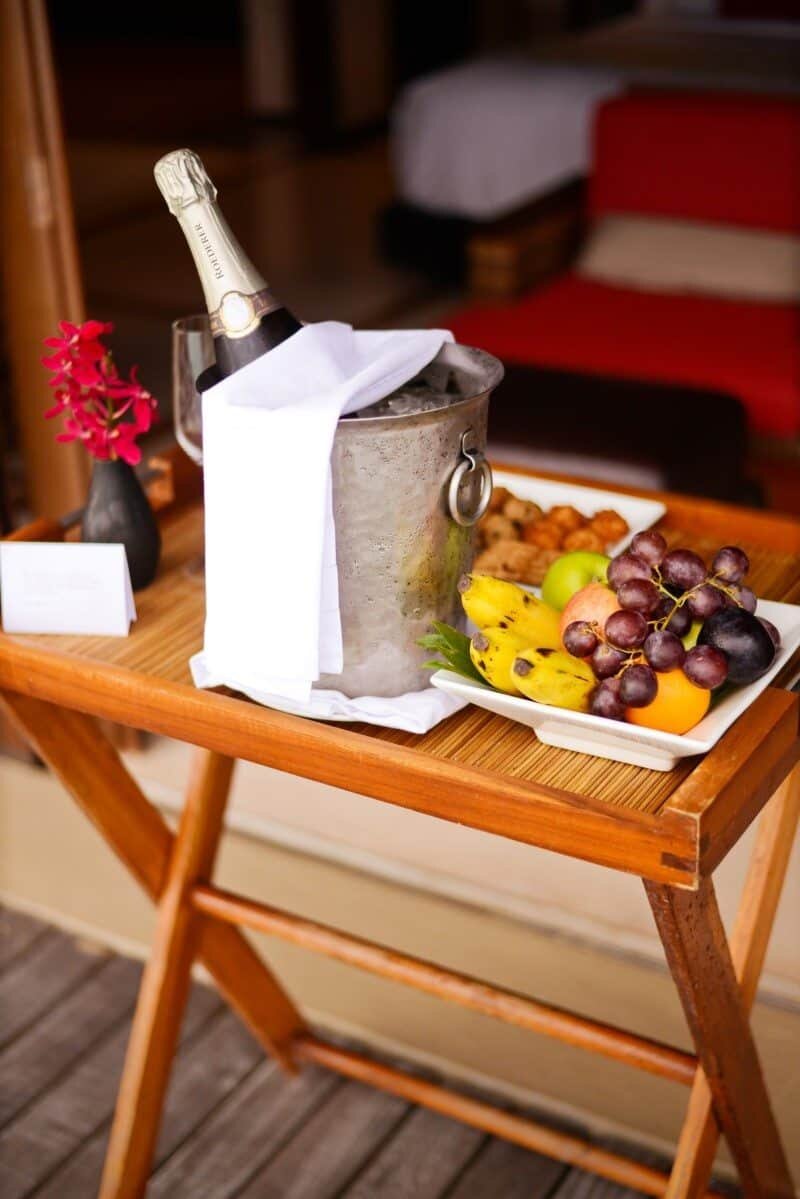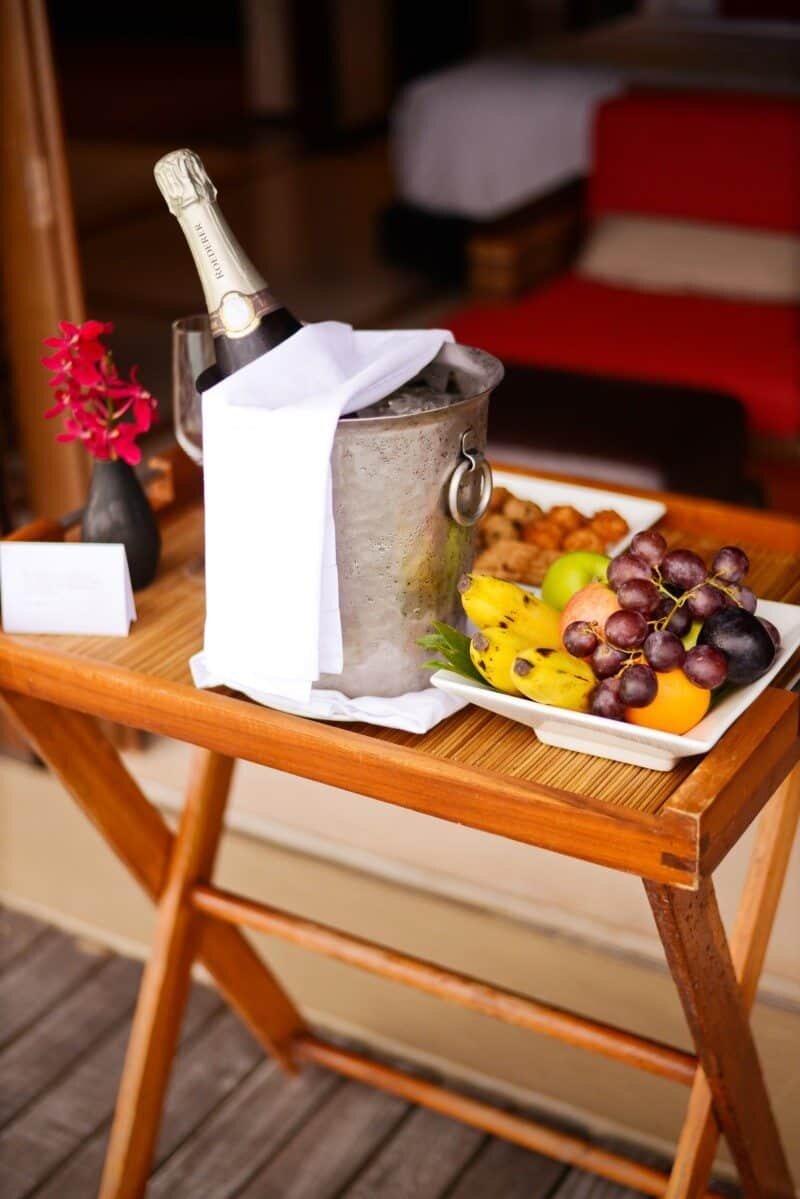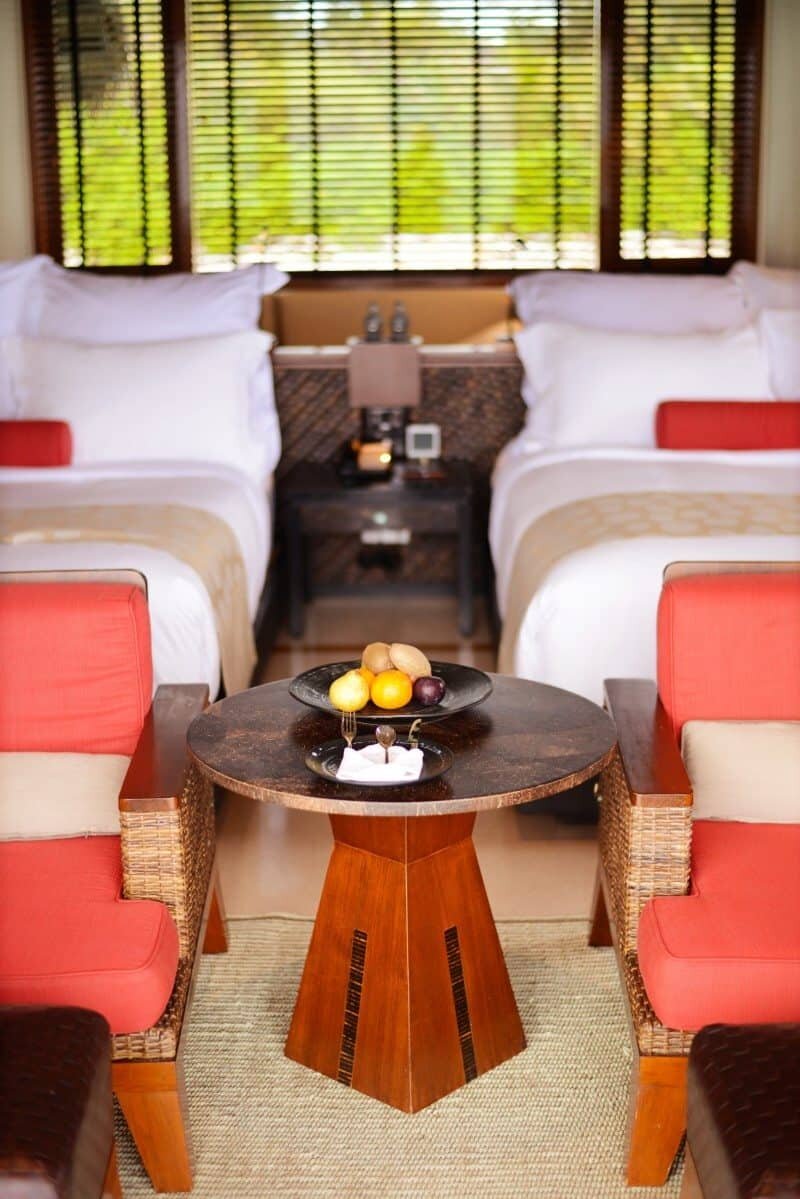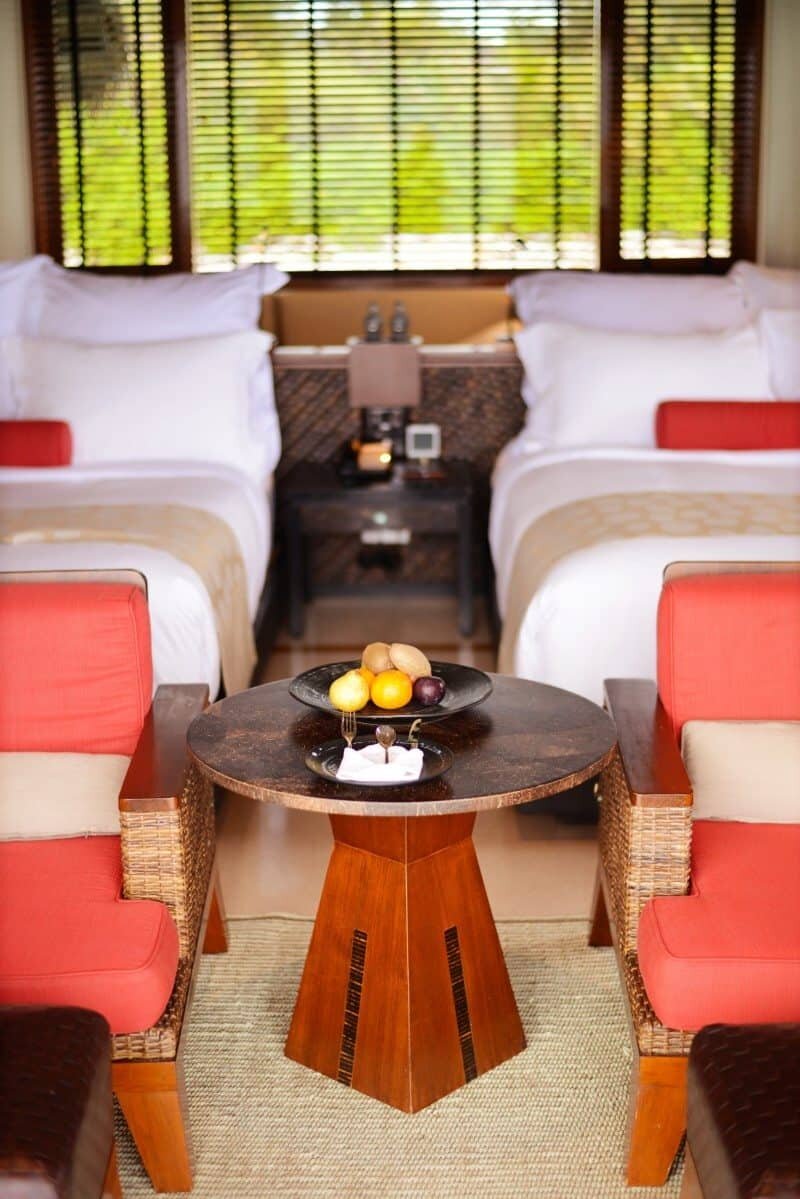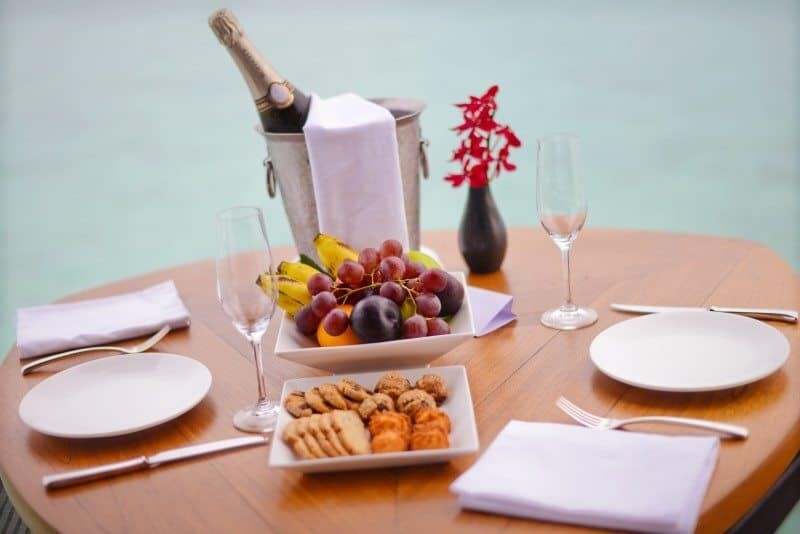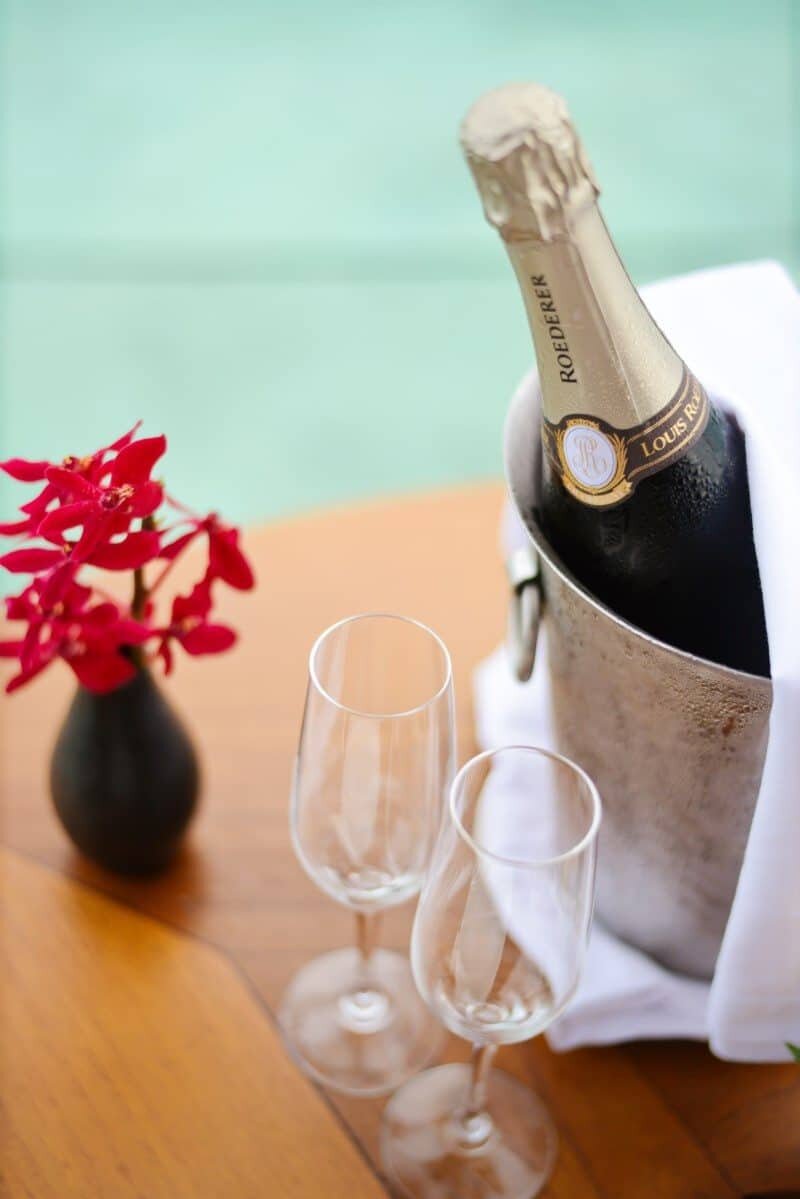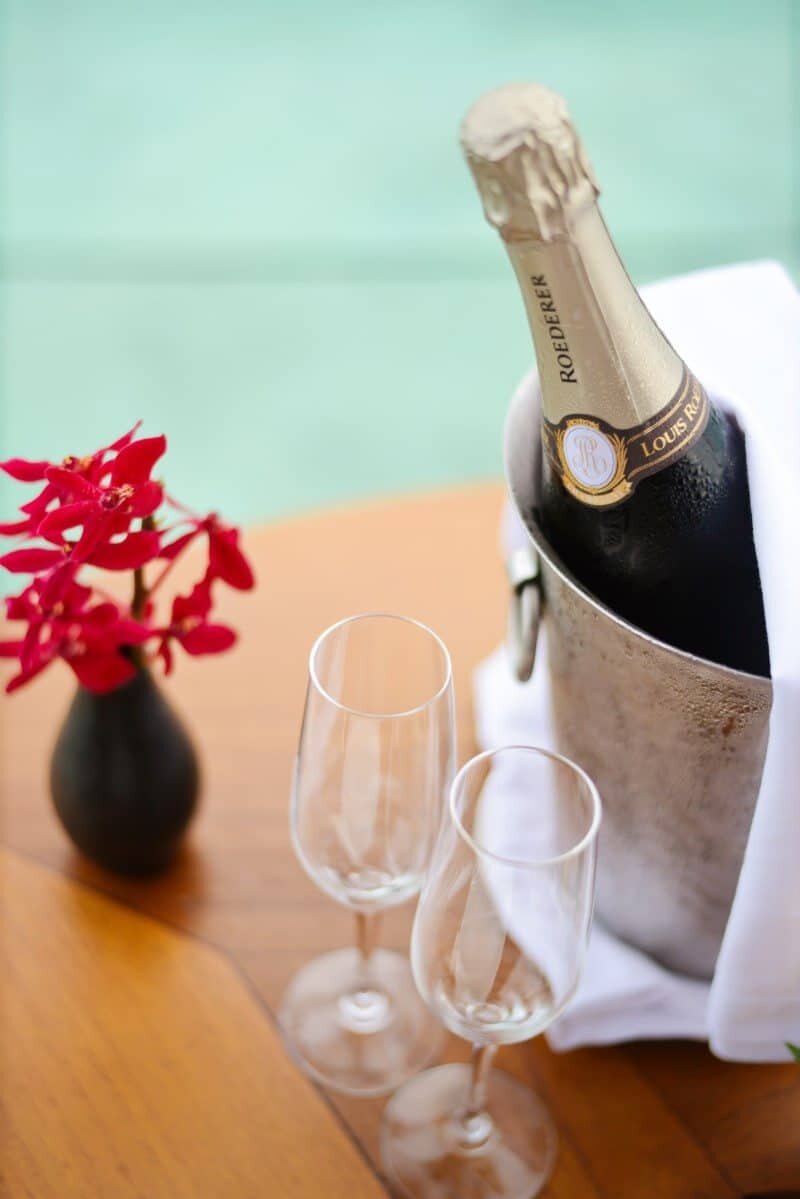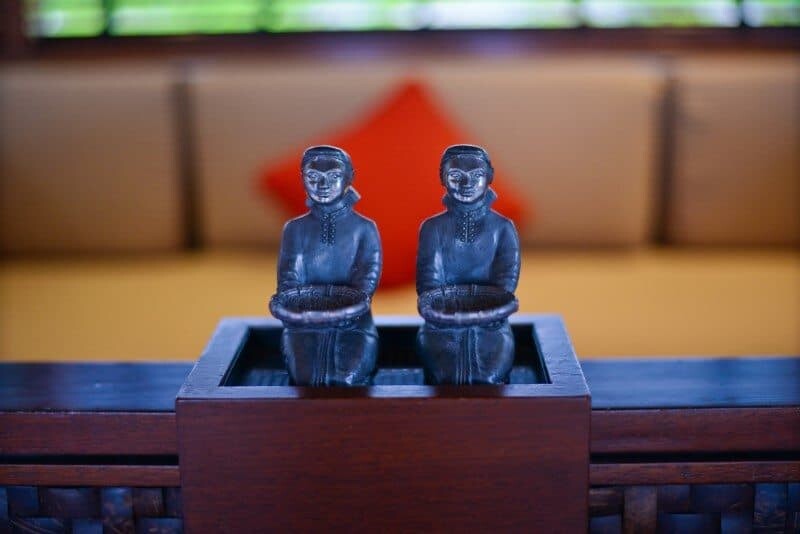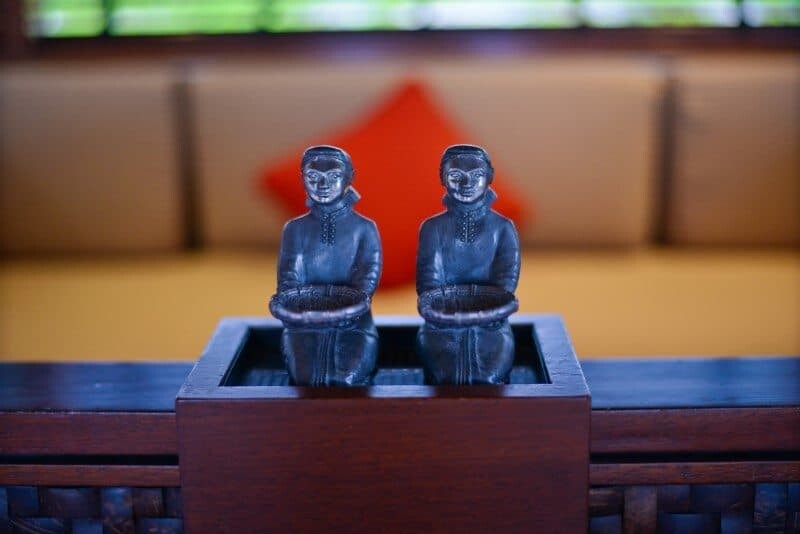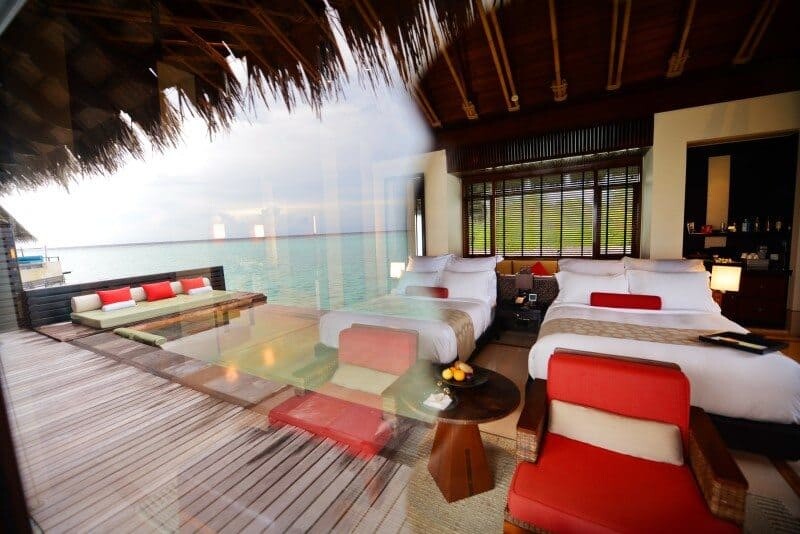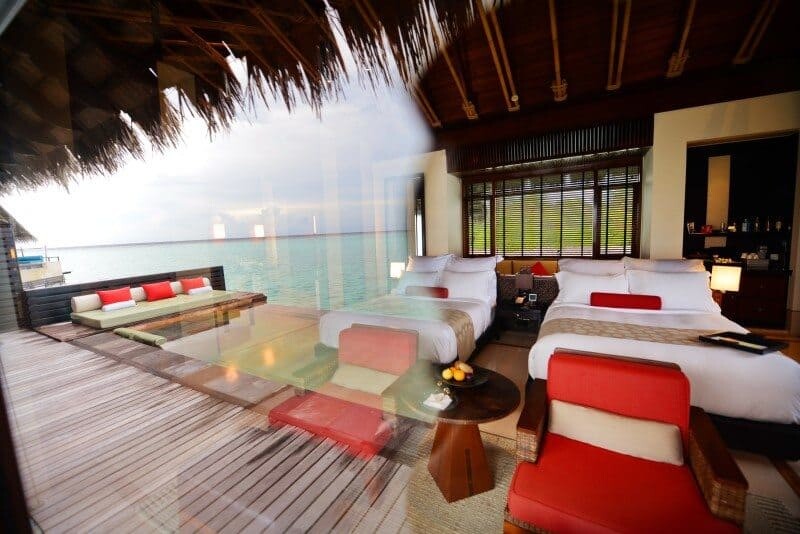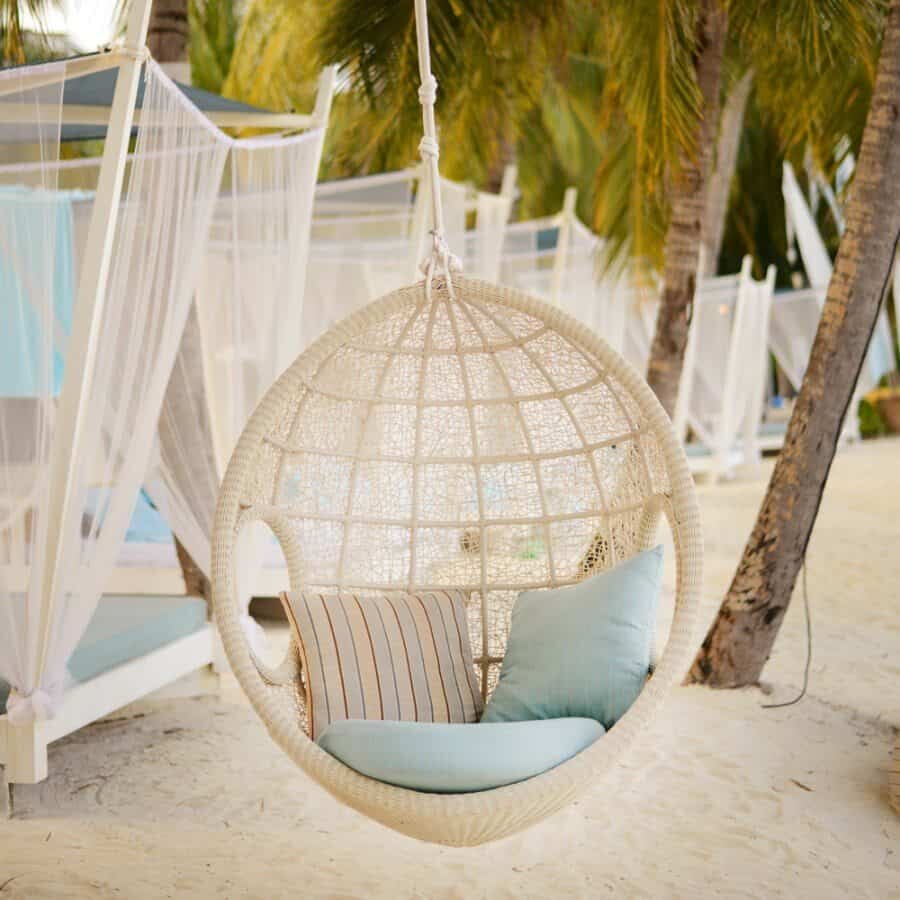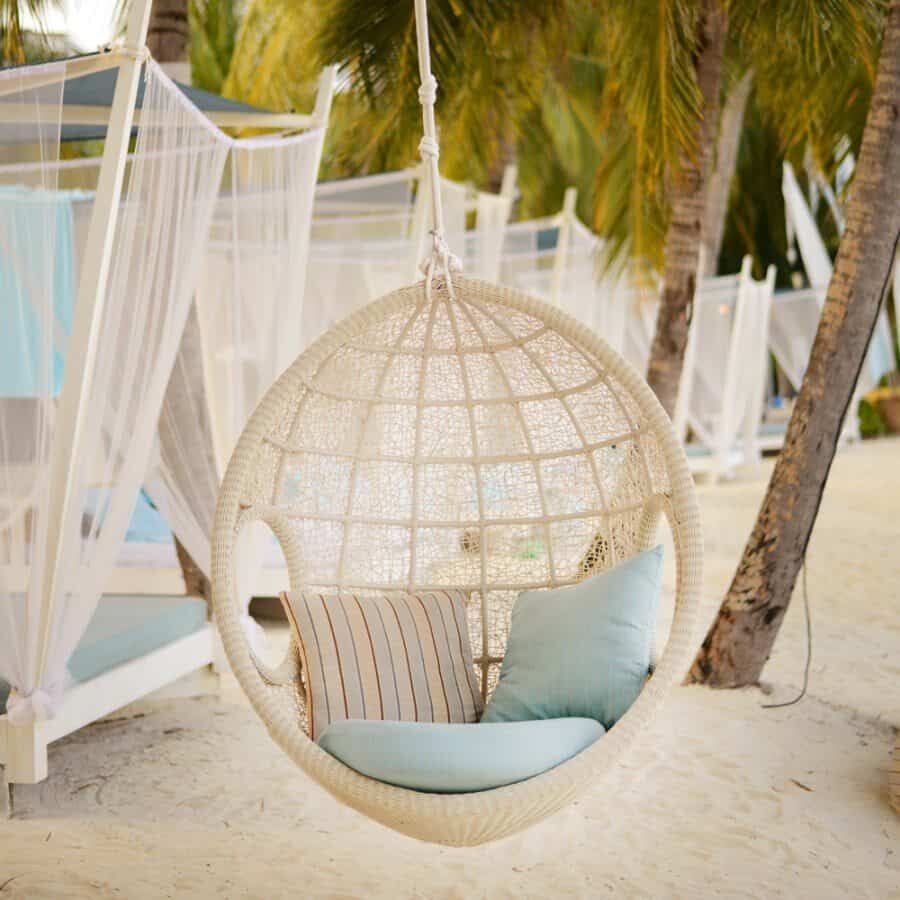 Thank you to the lovely Carolin from One&Only Reethi Rah, so professional, so lovely and a complete asset to the island!
*All reviews are my own opinion and the photographs reflect my creative interpretation of the property during my stay.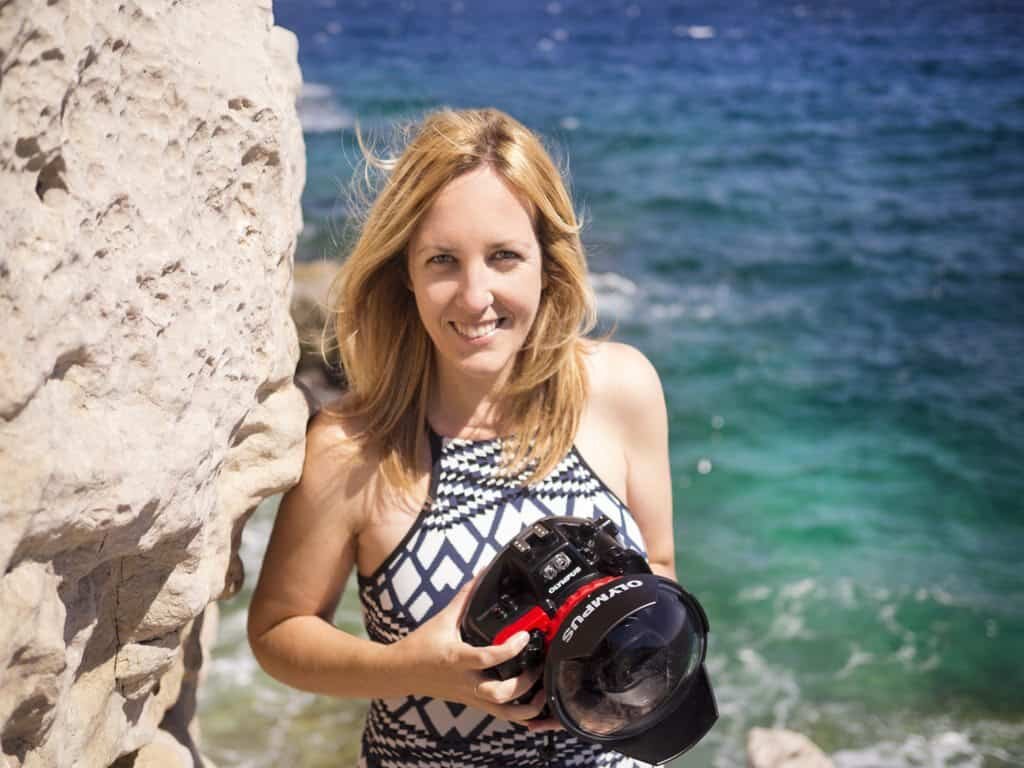 Hello! I'm the founder and photographer behind The Wandering Lens.
With 17+yrs experience as a professional travel and landscape photographer, all advice found on this site is from my personal experience on the road. I hope it's useful for your own travels and would love to hear in the comments about your trips and experiences around the world.