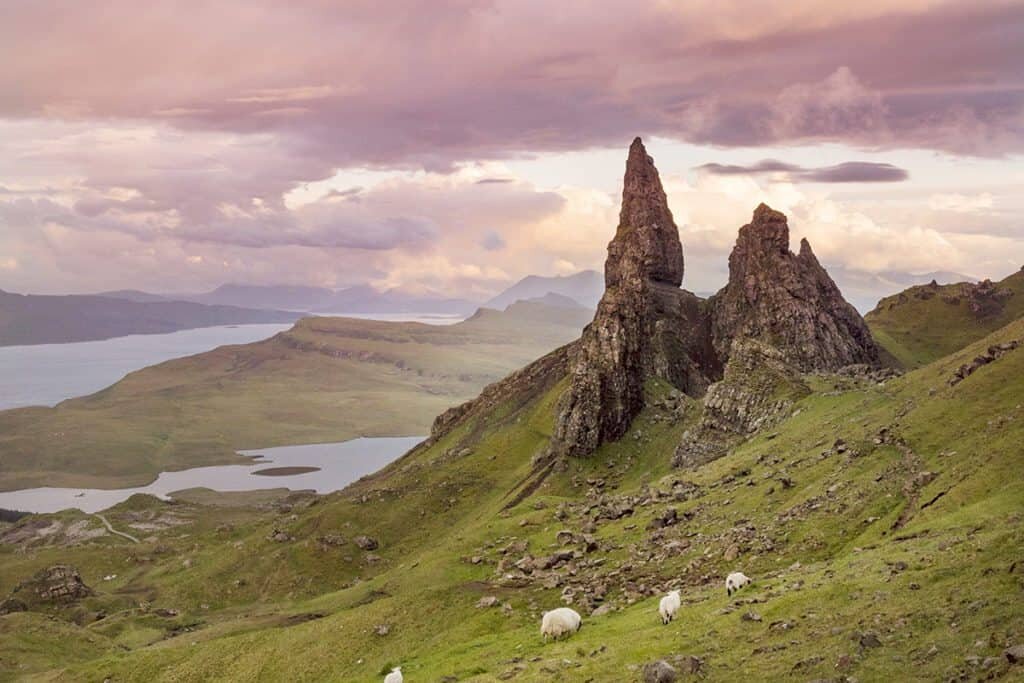 Photographing the Old Man of Storr on the Isle of Skye, Scotland.
Told to expect clouds of mist, wet weather and a moody atmosphere I had packed all my wet weather gear in preparation.
The forecast on the day we arrived on Skye agreed with those who had hiked the Old Man of Storr previously, stating we had a good chance of rain and 90% cloud coverage.
Alas, we went for it anyway and after dinner set out for a hike at 9pm…I'm a huge fan of northern summer nights with late sunsets!
With the sun setting around 10:15pm we had about an hour to get to the top and capture any colours that may occur in the skies above Skye.
Ten minutes into the uphill hike I took a photo 'break' to catch my breath, looking up I realised this might not be as easy as everyone had made out! Or I'm just supremely crap at walking up hills.
Turns out the latter is very true and I made regular stops every few minutes not only to rest my legs but to take photos because the scenery is just so jaw droppingly wow from the moment you make it over the first little ridge.
The Old Man of Storr is visible for almost the entire hike however as you start the climb it's directly in front, blending into the surrounding rocky tundra. Behind is the beautiful Sound of Raasay which as the evening progressed was sprinkled with patches of light, illuminating its watery surroundings and the highlands into the distance.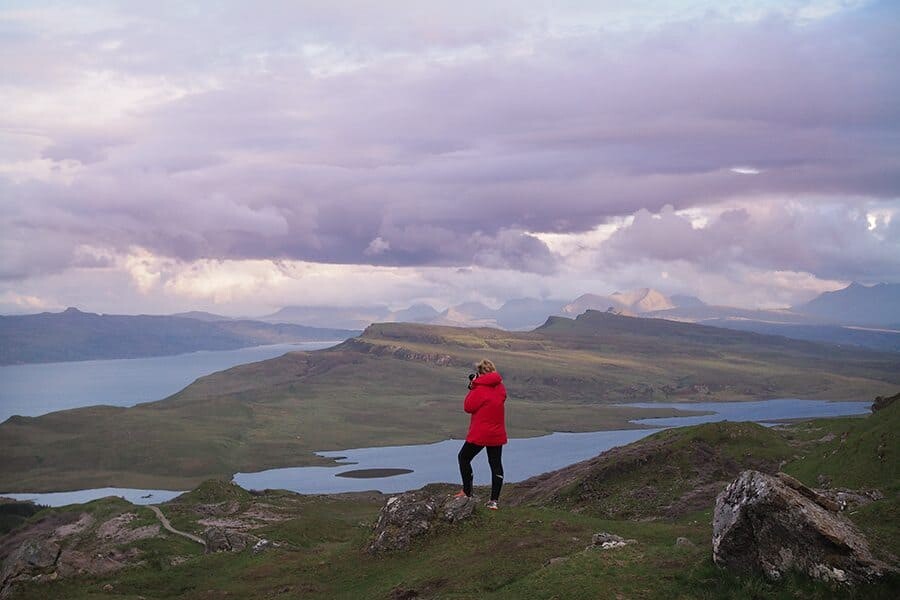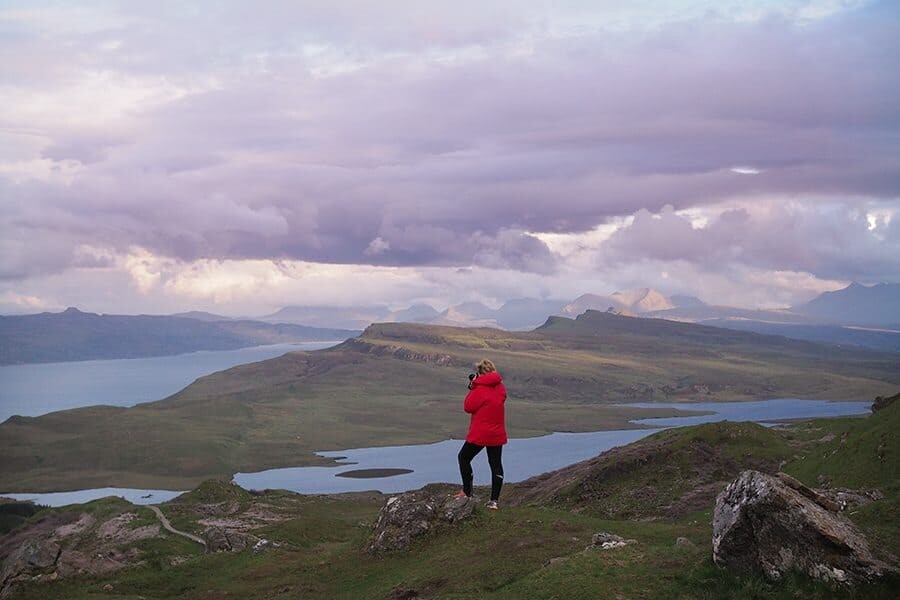 Getting back to the weather, on our way to start the hike I could see lenticular clouds starting to form. I'm not sure if you've read any of my other articles like 'Weather Forecasting for Photographers' but lenticular clouds have been on my wish list since forever. I saw them once in Iceland but I was at a petrol station and they disappeared so quickly all I captured was a shot of a car, road and the clouds in the distance.
This time I was determined to capture their whispy, spaceship like formations across the evening sky.
Before we even arrived at the track we stopped the car to go on a quick reflection puddle hunt and while it didn't result in much, I was able to capture a different angle of the Old Man of Storr from beside Loch Leathan.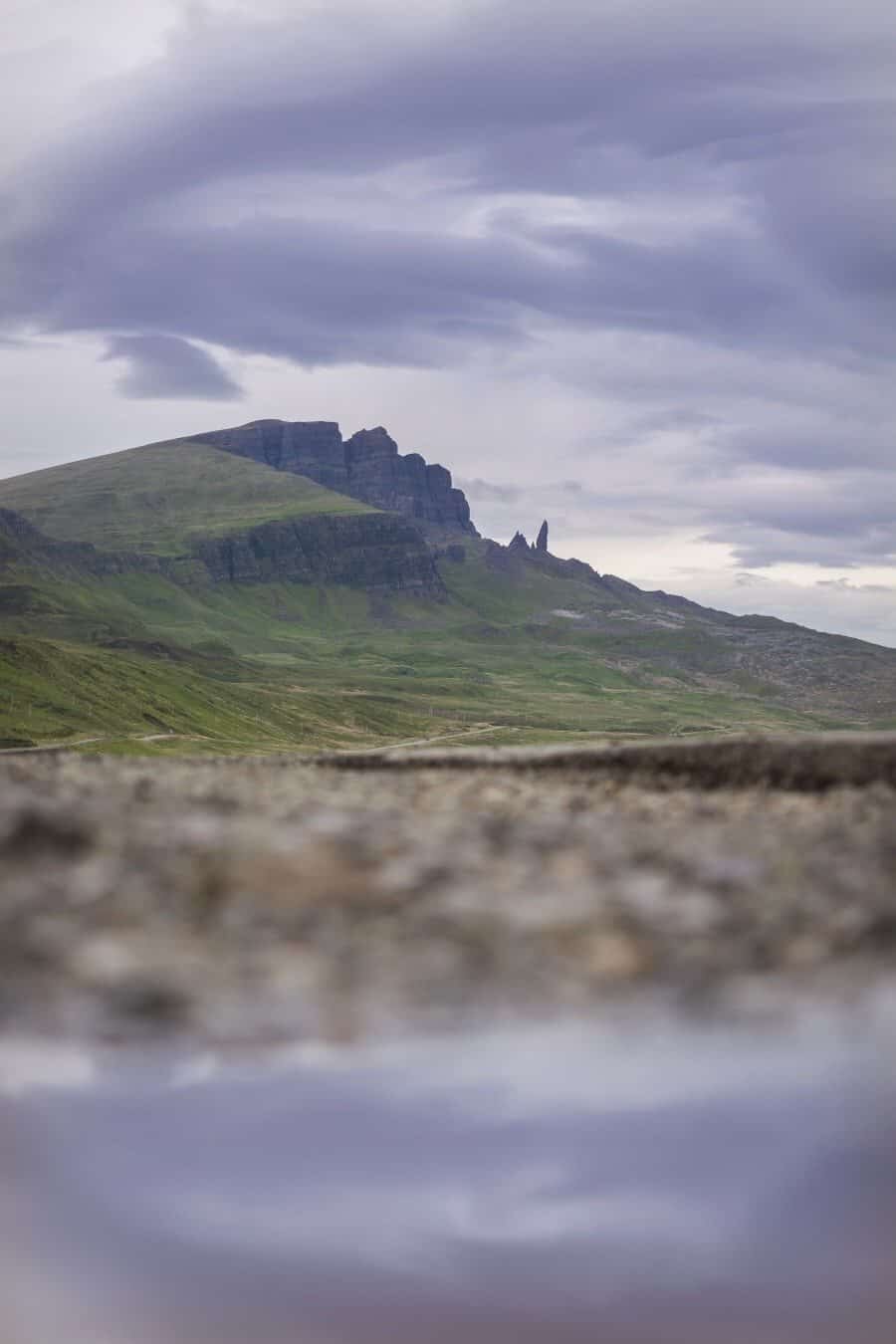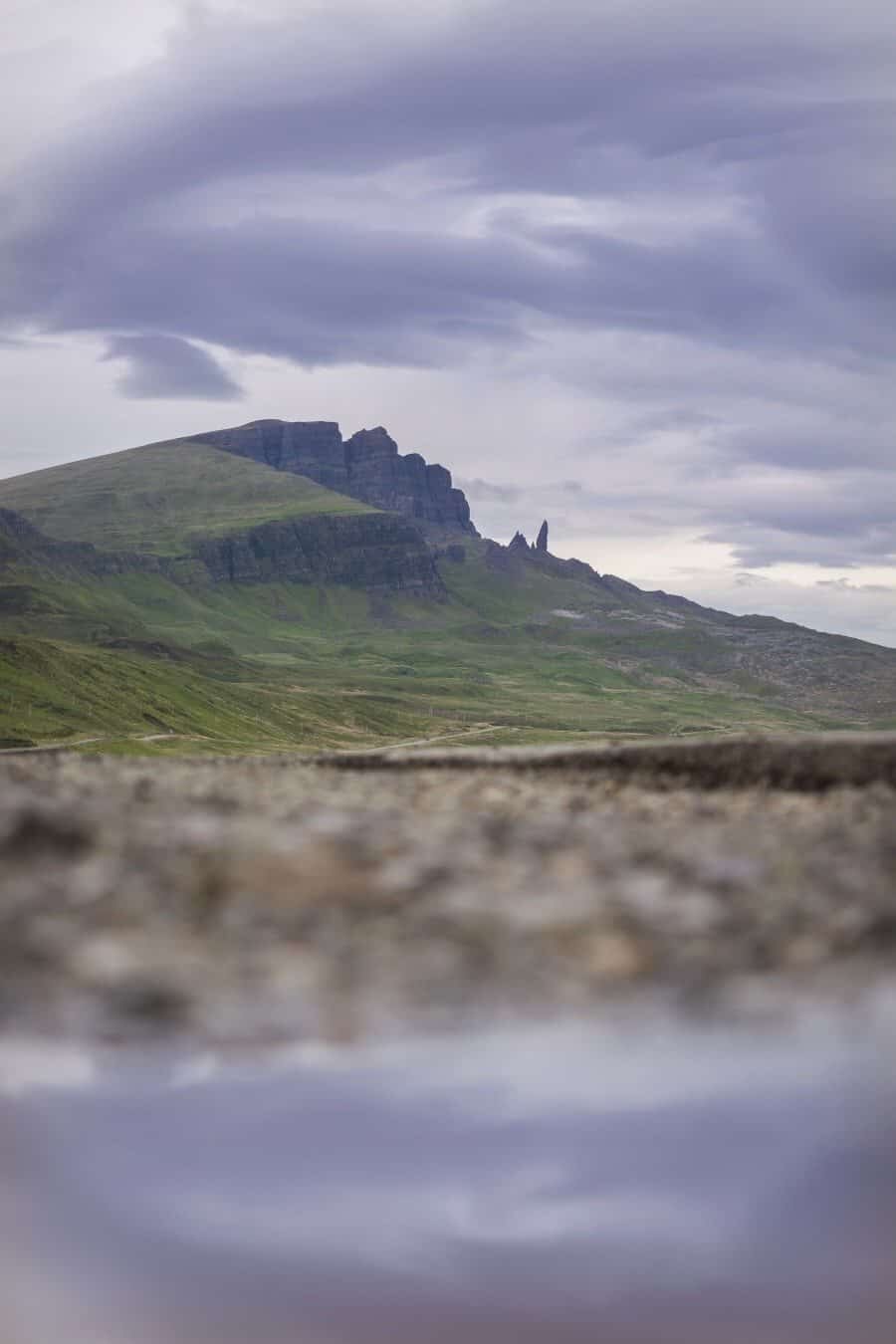 Okay, so back to the hike.
As we made our way up the hill we passed so many sheep all happily munching away on the fresh grass that was covering the landscape in a rich vibrant green blanket. Just as I stopped to take yet another photo, probably one very similar to the previous 100 I'd taken since the start of the hike, I saw the clouds moving.
Suddenly a glow appeared in the sky and with it the lenticular clouds took on a new shape, like mini cyclones standing still and spectacular. Desperate to capture them with some kind of foreground subject I stalked a sheep…
Hunched over and creeping below a grassy mound I snuck around, quickly checked my camera settings then stood up and snapped quickly. Luckily, the sheep seemed a little stunned by my appearance and took a good 10 seconds to compute that I was there despite staring directly at the camera. Thank ewe.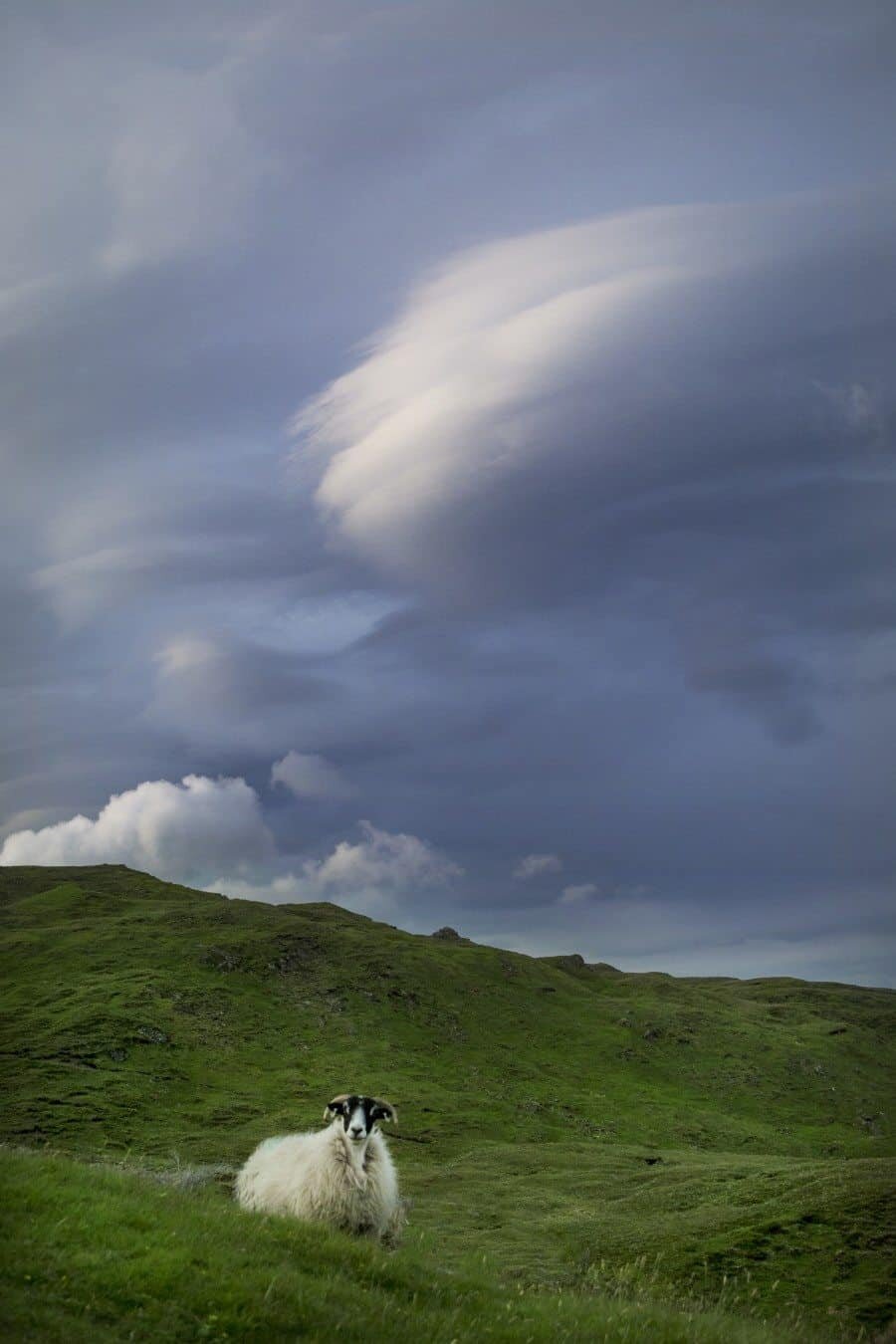 Reaching the base of the Old Man of Storr we decided to head for the highest peak and continued climbing (and taking regular pit stops). The path is so well trodden that it's nice and easy to follow, despite being a tad muddy in a few spots, we got lucky with great conditions and not one drop of rain!
Arriving to the top of the little rocky knob that juts out from the mountain, we had packed a picnic to enjoy but my crazed photographer mode took over and because I took so long dilly dallying up the path, the sun was about to set and clouds had started to creep in.
Zooming, panning, snapping verticals, filming and trying to take a chance to stop and soak it all in, looking over the landscape and Old Man of Storr was one of those pinch me moments. I was puffed, my knees were hurting and I could barely see too far in the distance because I wasn't wearing my glasses…but…none of that mattered. There was only the two of us and one other photographer there at the time and being able to witness the Isle of Skye from above as the light rapidly transforms the fields, peaks and lochs is so special.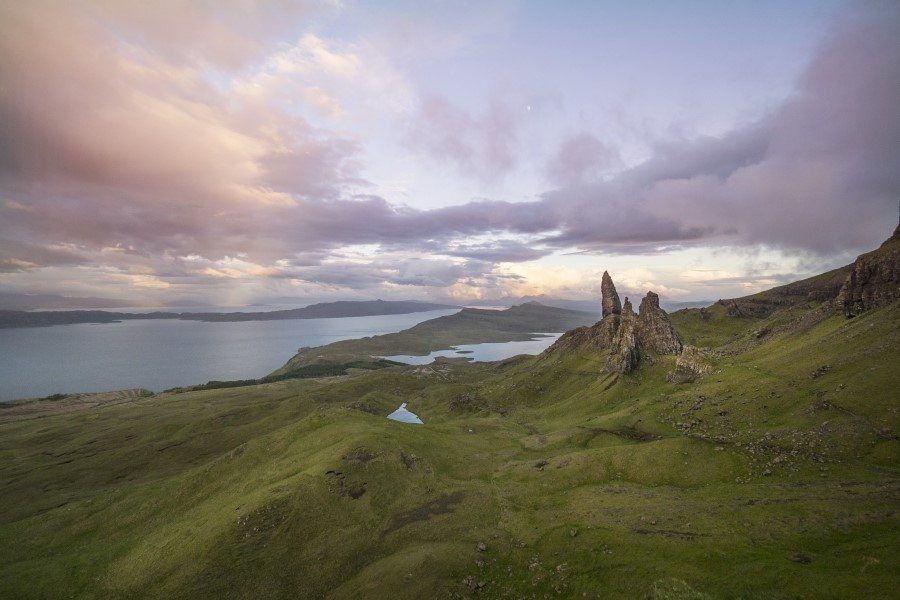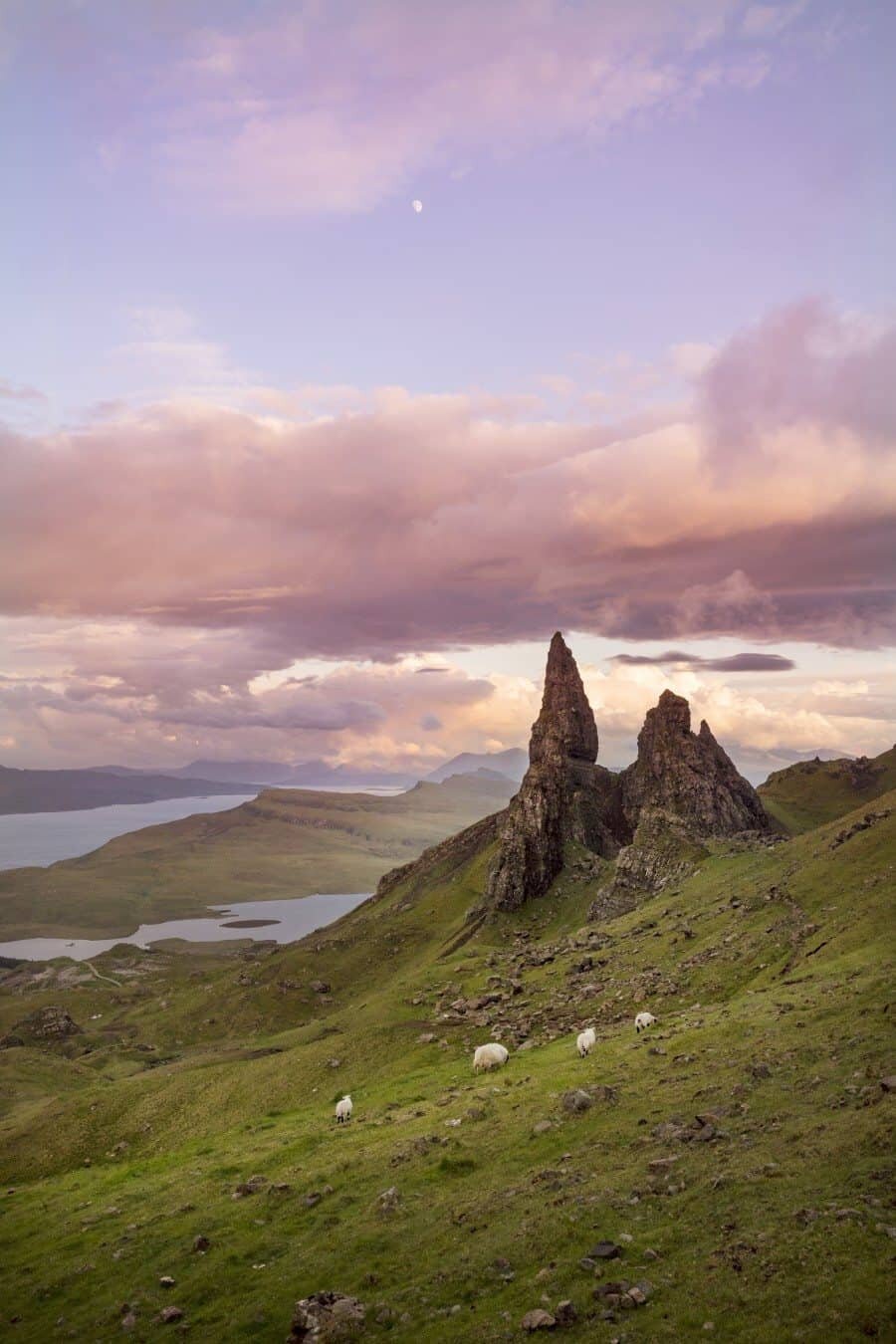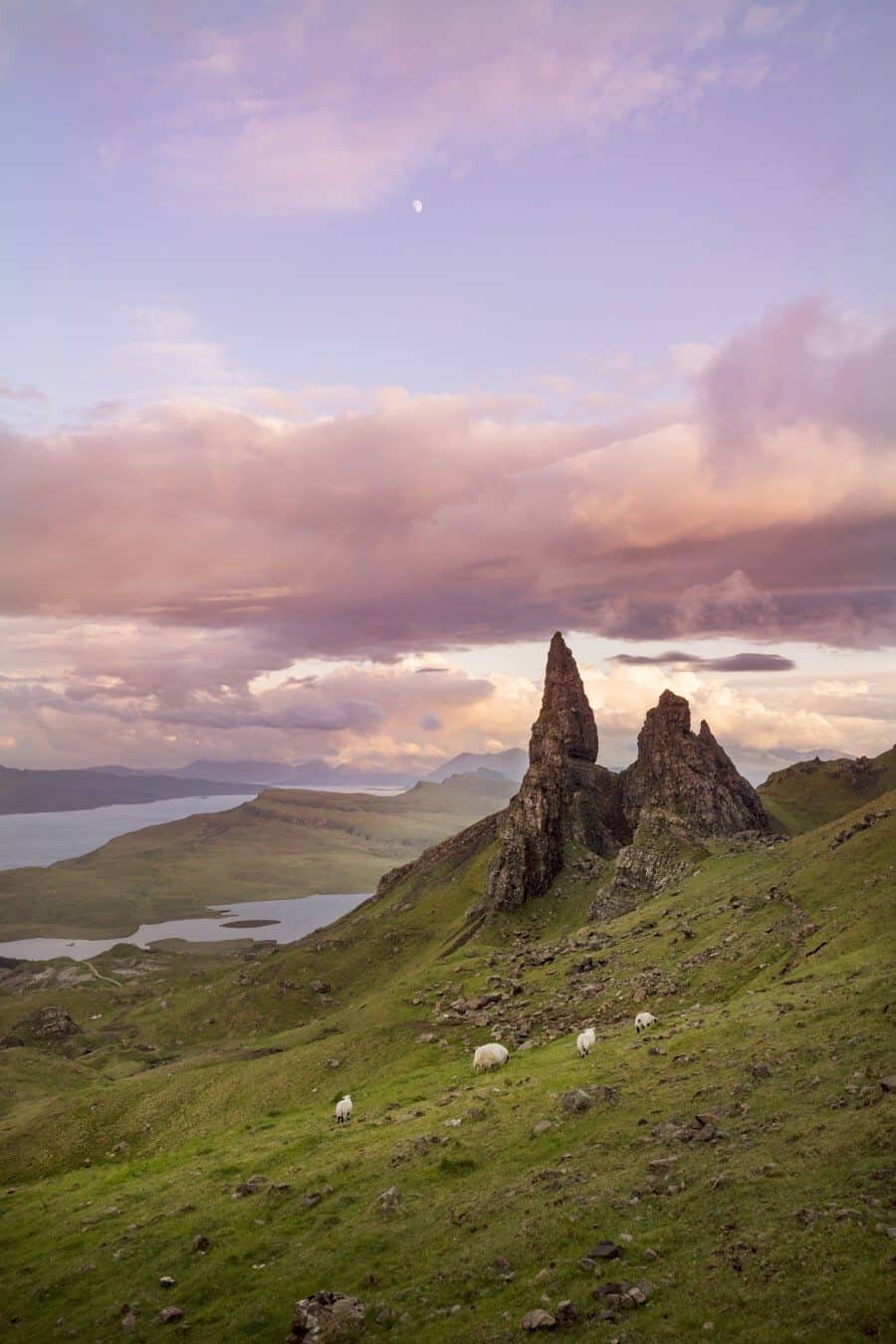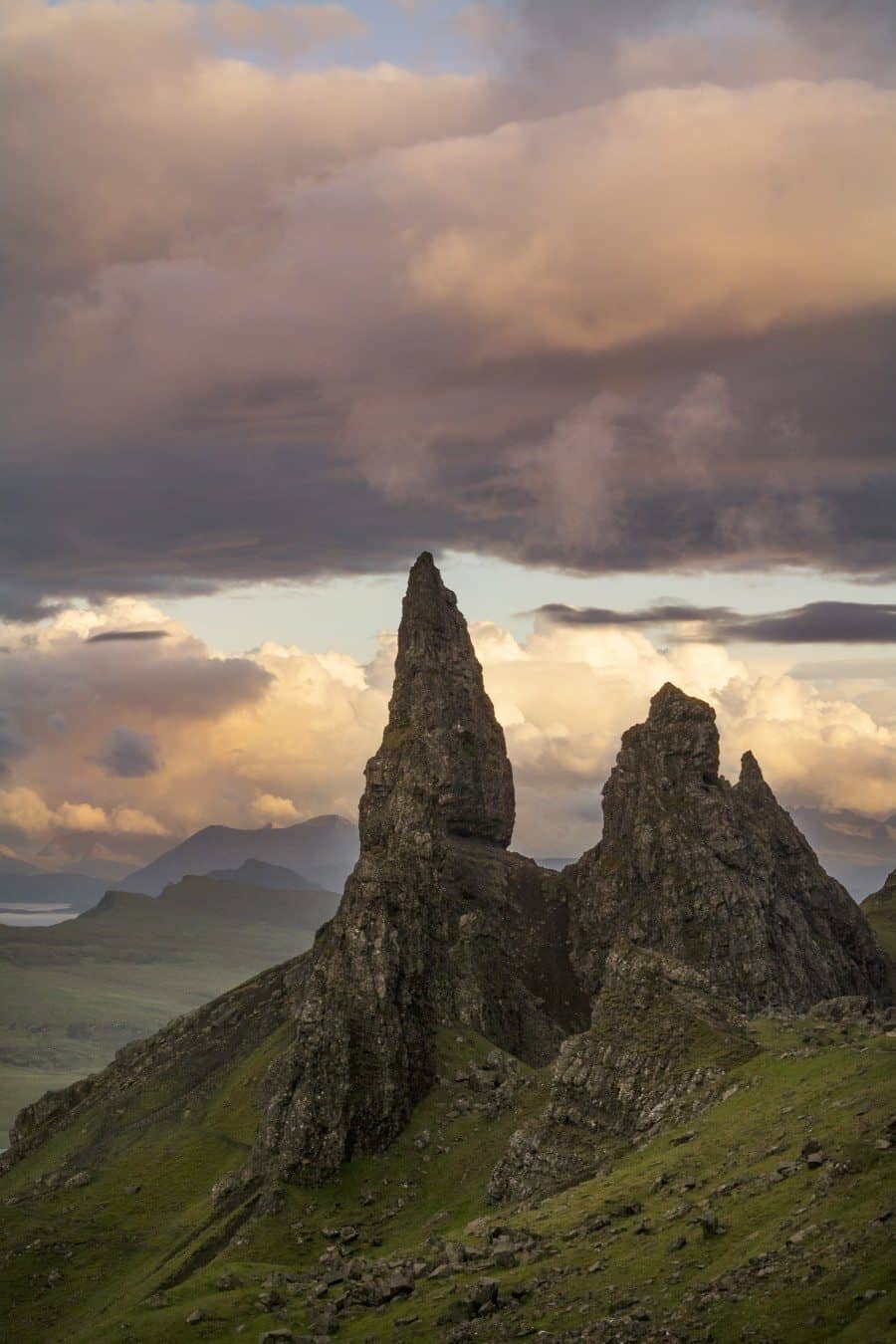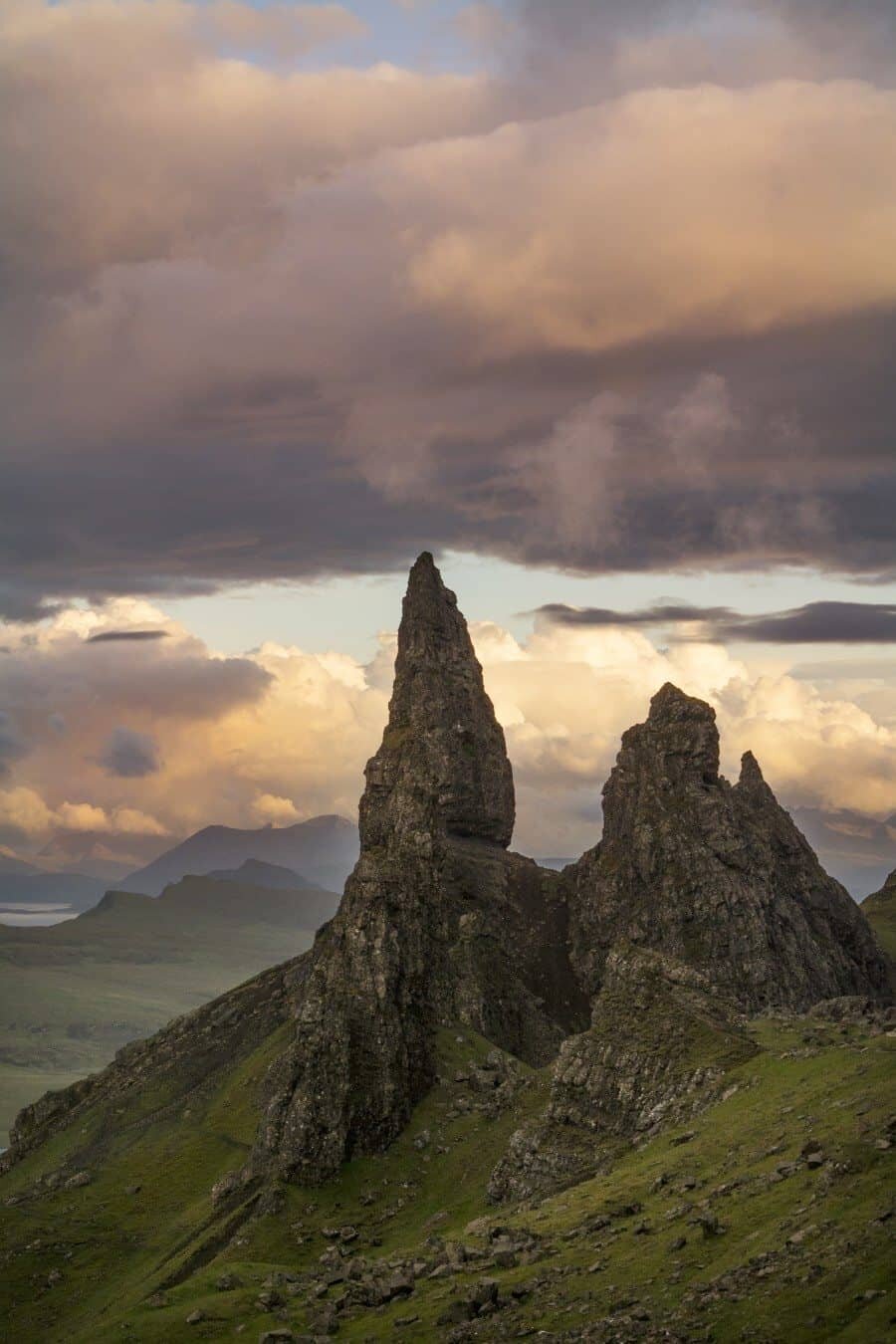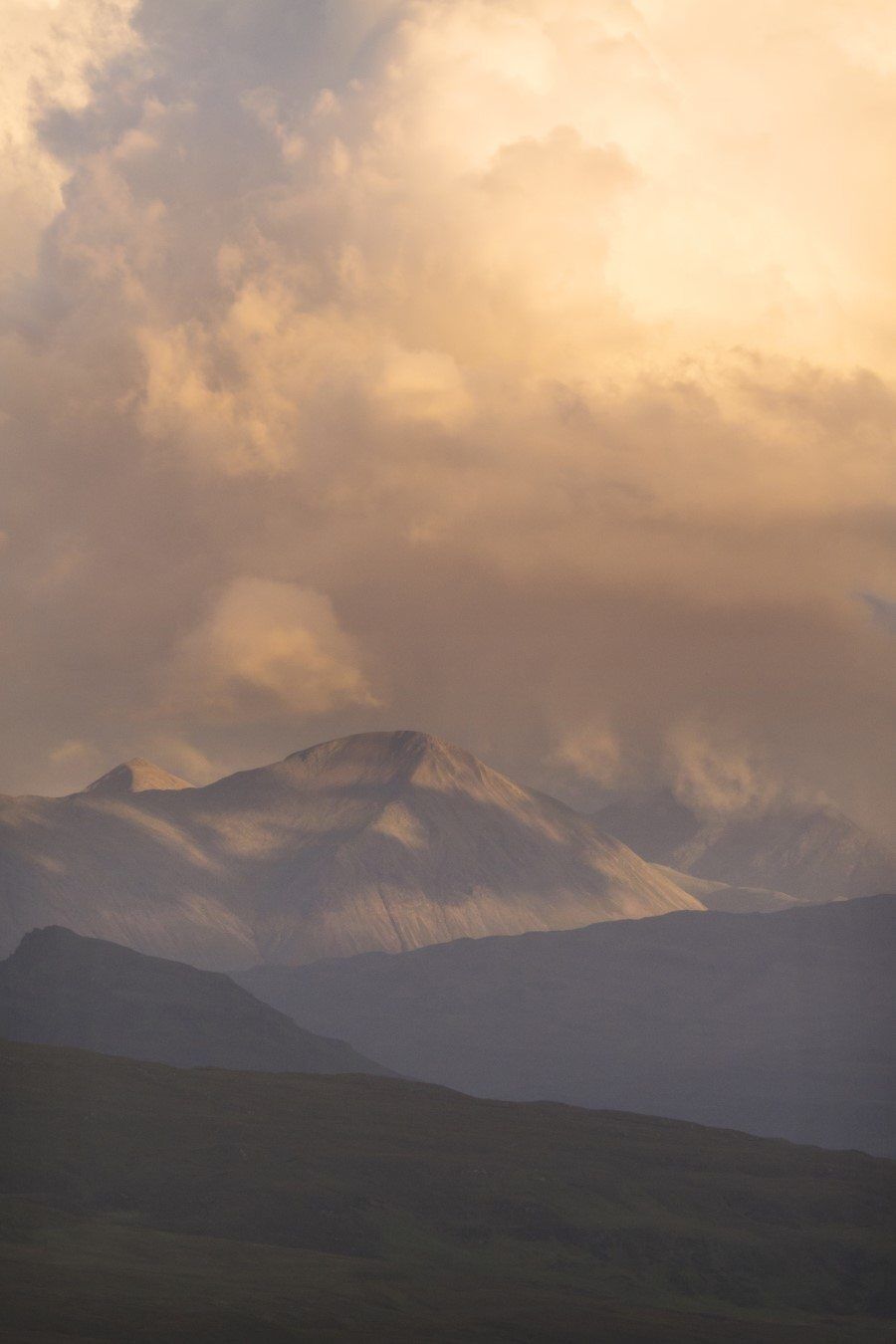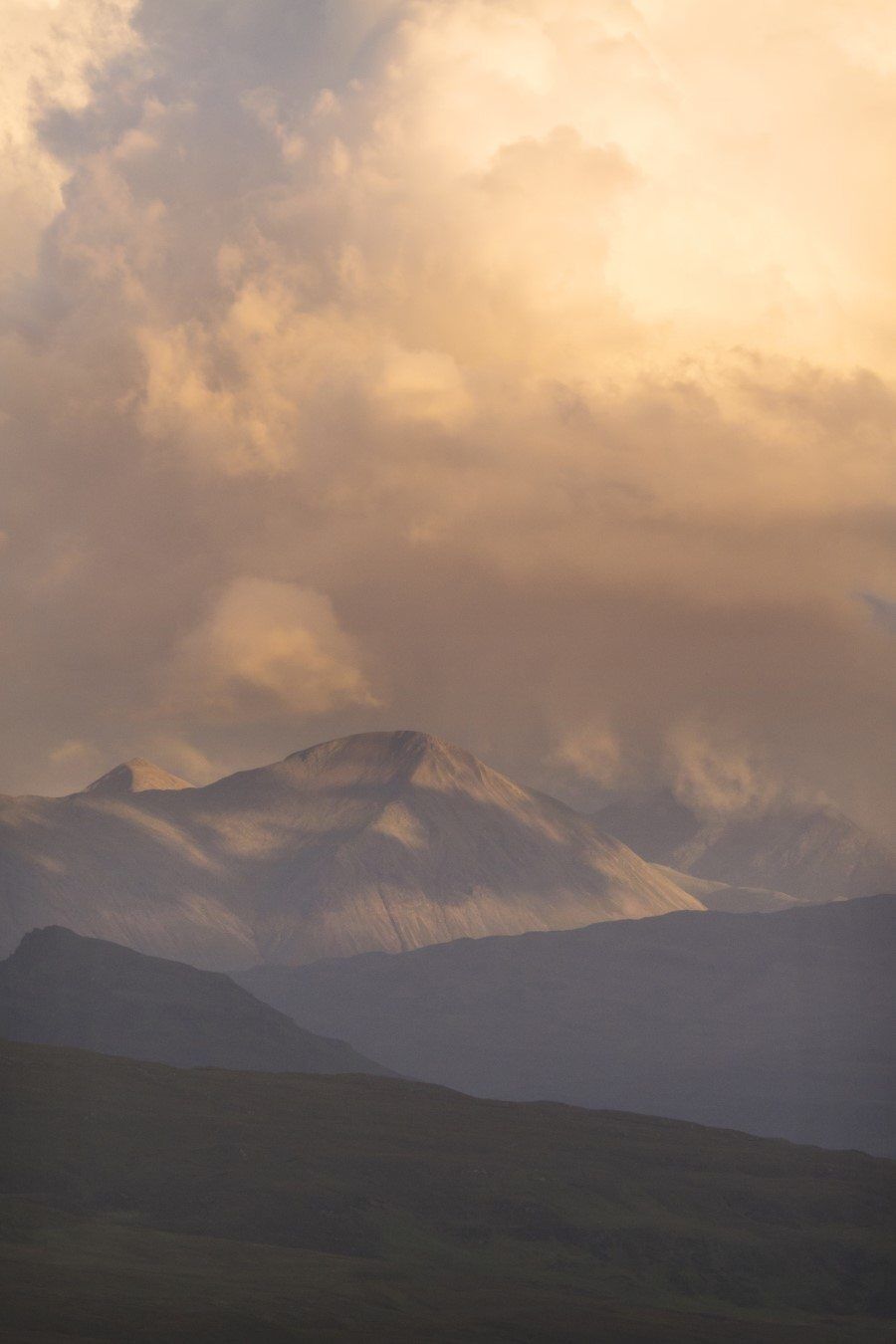 For me, the best part of the hike was actually the descent. Not because I could finally catch my breath but because it wasn't until 10:30pm that we started to head back down and there was no one else on the mountain. Suddenly entire flocks of sheep started appearing, a herd of cows slowly trudged onto the track and it felt like they had been waiting for everyone to leave.
Even when we passed by they didn't seem to care, like they had been waiting hours for the hikers to disappear and the two remaining people weren't going to get in the way of their grazing time.
Two little lambs were separated from their mother and as I slowly crept closer they grew more and more curious. Most had leapt away when I'd tried to take a photo but these two just looked at me with curious faces, one even did a little jump of excitement. So precious!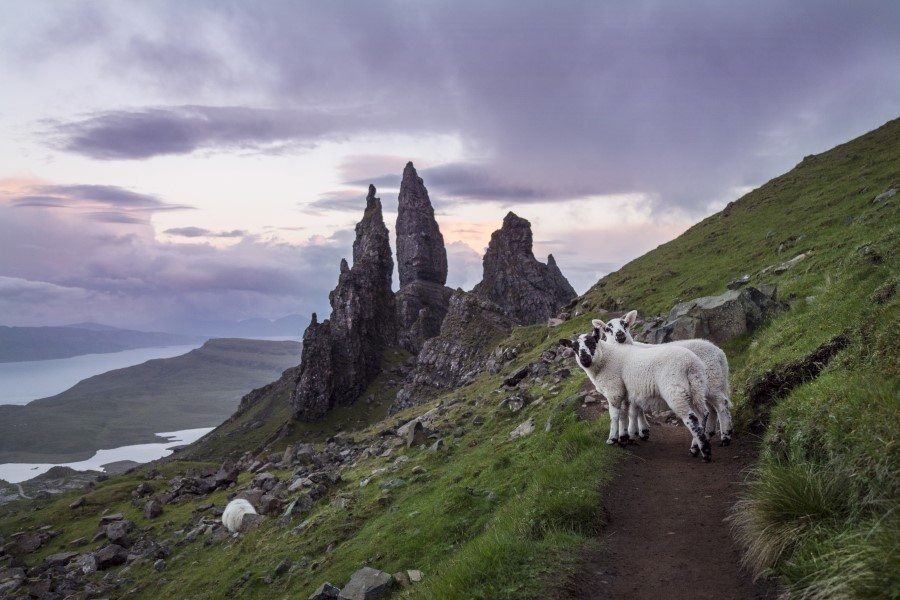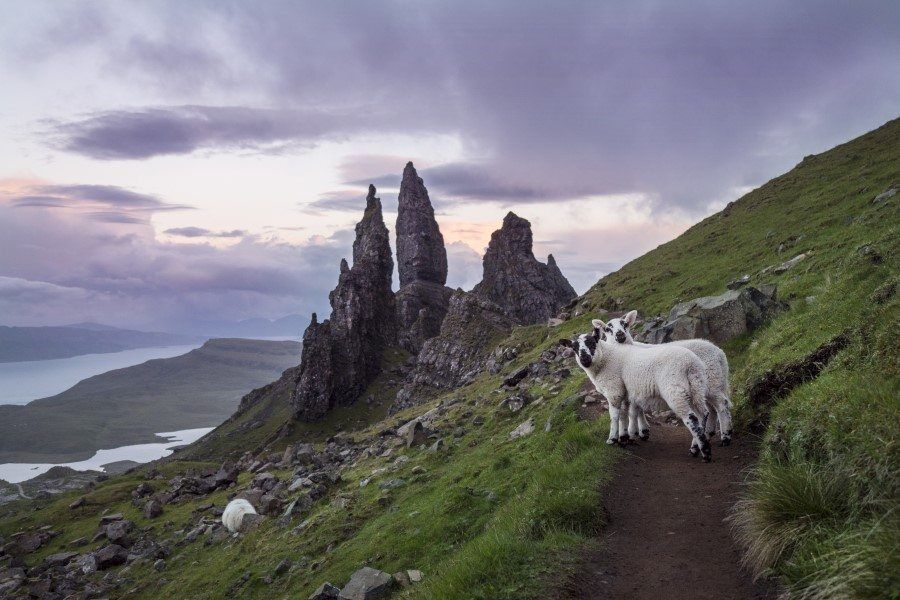 Plan Your Old Man of Storr Hike
Finding the Hiking Trail:
The Old Man of Storr trail starts from a carpark on the Trotternish Loop roughly 7 miles north of Portree. The carpark is very obvious, mainly because you'll see the Old Man of Storr as you're driving along the A855 and then it's just a matter of stopping once you see the car park on the left side of the road (when travelling from Portree).
Apparently during the busy summer months there is a shuttle bus service from Portree to the Storr carpark. You can find details on the Go Skye website and bookings are required.
We took our trusty green stead from Spaceships Rentals along for the trip and it was a welcoming sight to see once we made it back down and could fall straight to sleep in the back!
When to Go:
I can't recommend going at sunset (or sunrise) highly enough. We passed the parking lot a few times throughout our time on the Isle of Skye and during the day it was a total mad house. We counted in excess of 50 cars around 11am one day, that's 50 cars with perhaps 2-4 people in each one…it's going to be a bit of a traffic jam on the track!
As I mentioned we did the hike in early June and left at 9pm with sunset predicted for 10:15pm, by the time we got back to the car it was just after 11pm. Another benefit of trying to beat the crowds is that you'll get to experience the sheep and cows along the track, munching without a care in the world because there's no one around posing for selfies with them.
Timing:
Allow for 1.5-2hours to do the return hike (roughly 4.5km), even more if you're keen to take a bunch of photos and really explore. The light is constantly changing so if you find it's a wet, drizzly day, stick it out and see what happens. From what I experienced, the rain doesn't hang around for too long on the Isle of Skye and more often than not there'll be beautiful light conditions after a shower has passed.
Also, I'll cross my fingers some lenticular clouds appear for you too!
Trail Conditions:
Be sure to wear some decent hiking boots or good joggers, your feet will thank you for it. The trail starts out well but once you reach a certain gate about half way up it turns to a smaller, steeper path that can be particularly muddy in patches. Also beware of the small stones on your walk back down, they're super easy to slide and slip on especially when they're dry!
It's quite an easy hike with a gradual incline actually with the well-trodden paths and beautiful scenery to keep you going. I for some reason just really struggle on any type of hill. While I can walk for hours in a straight line, as soon as there's the slightest incline section, my legs go all like 'girl, stop now' and my back just wants to call it quits. So, if this is also you, just plan a little longer to make it to the top, you'll get there, just in your own sweet time J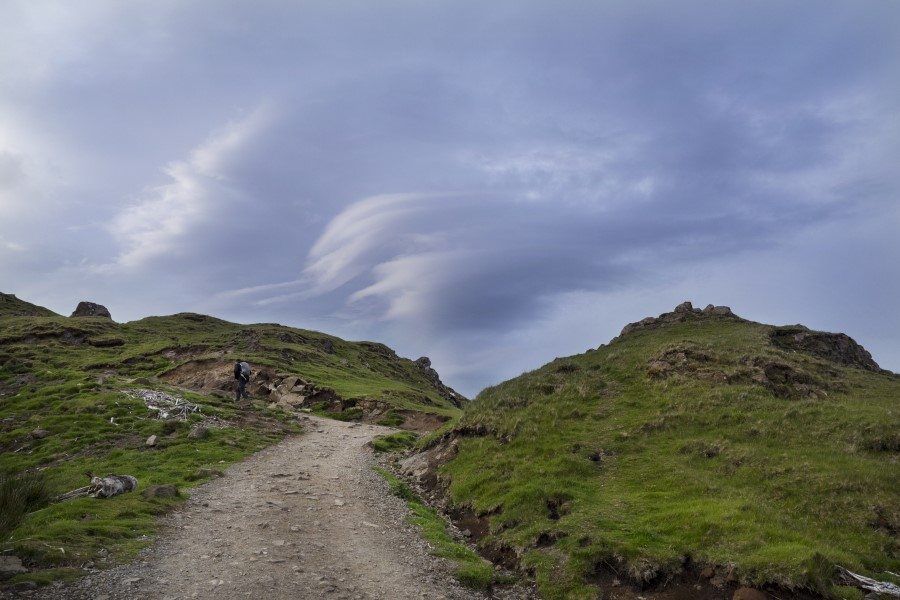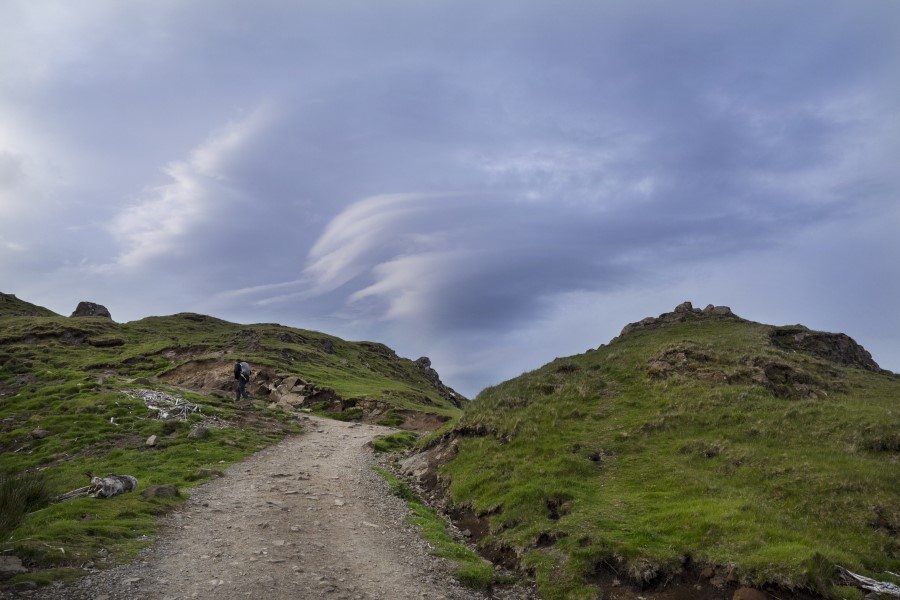 Photo Tips:
Before you even arrive to the track you'll find a Loch Leathan, a great place to capture reflections on a still day and capture another perspective of the Old Man of Storr from a distance.
Just by Lock Leathan there's also a paddock that usually has a friendly Highland Coo hanging about by the fence line. If he's not there, the crispy grass makes for a great foreground subject as you look towards The Storr.
On the way up the track continue to turn around and check for any changing light over both loch Leathan from above and the Sound of Raasay.
Keep an eye out for sheep to use in your image composition, this becomes quite addictive after a while and once you've got your approach strategy down, you'll be part of the flock in no time.
There's a path that winds up behind the Old Man of Storr so you can take a look trail and capture various angles looking back towards the highlands and then from the other side looking out to sea.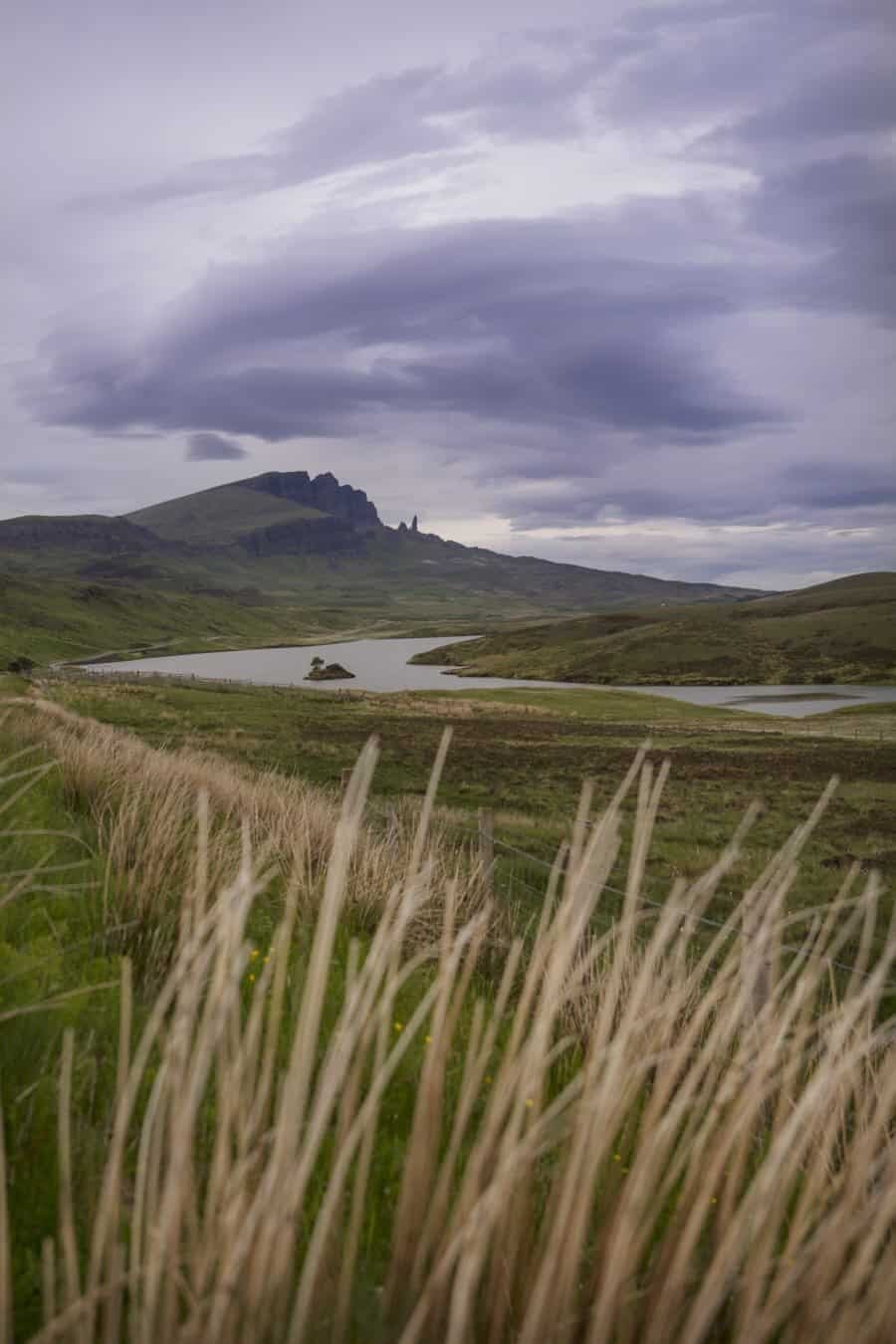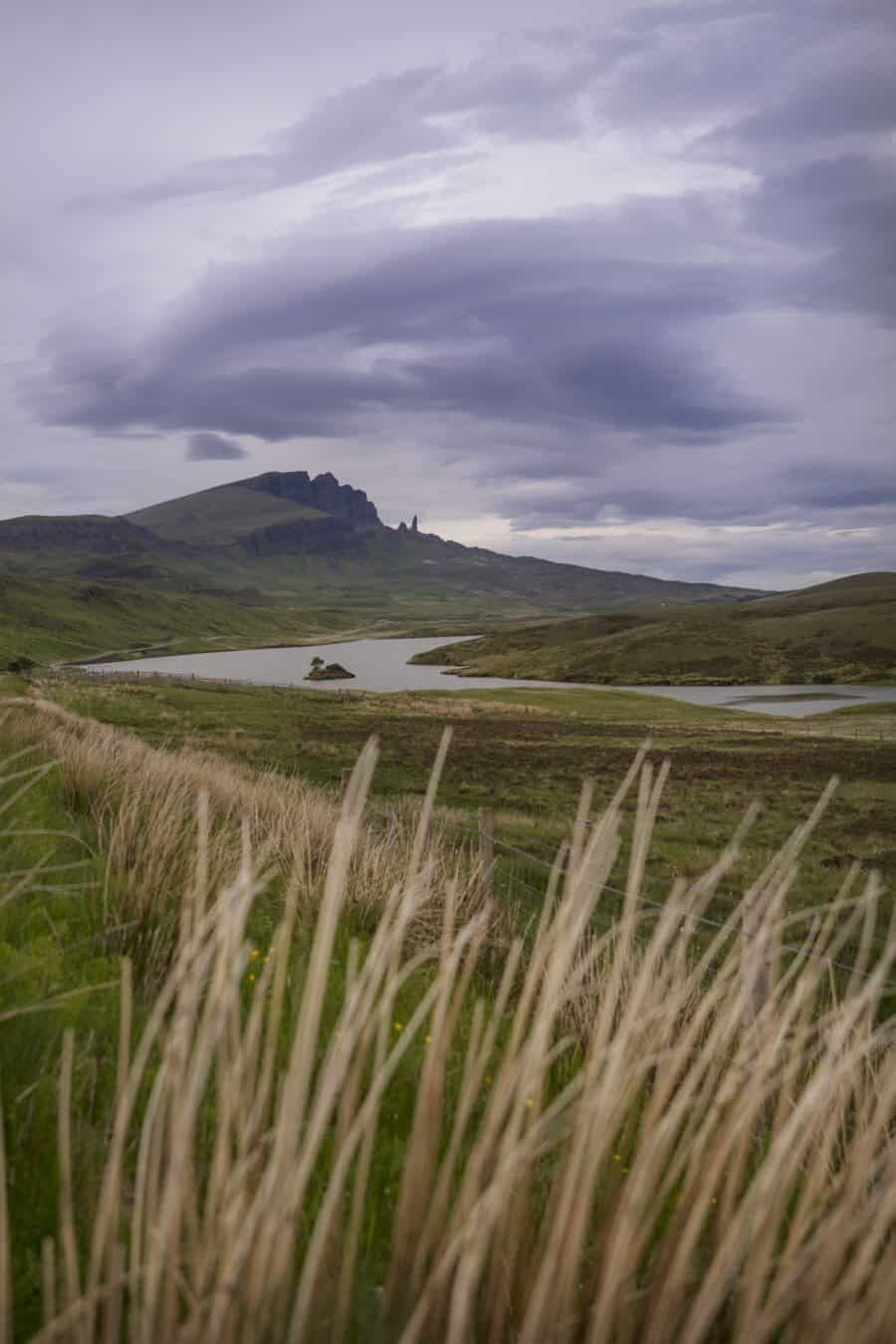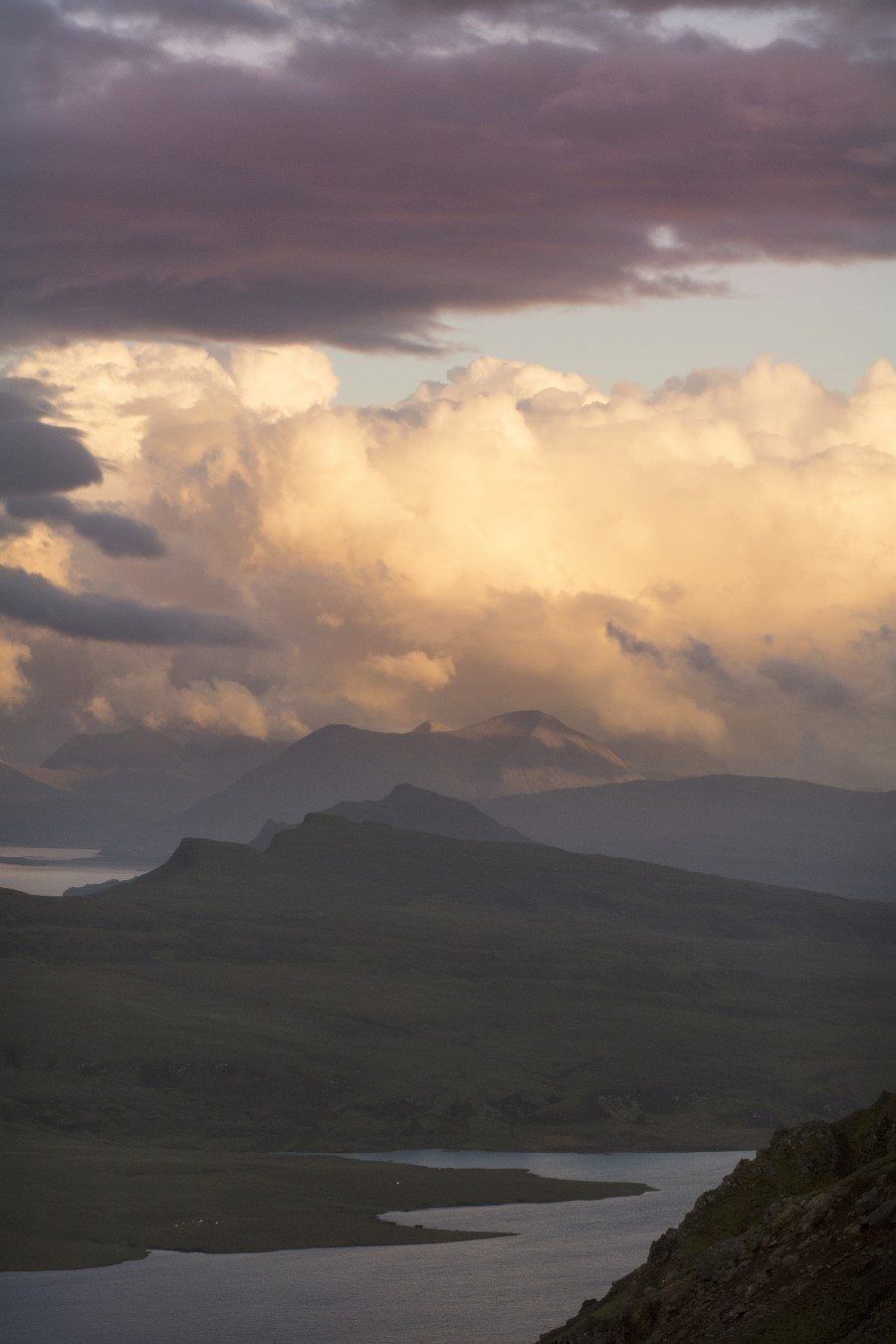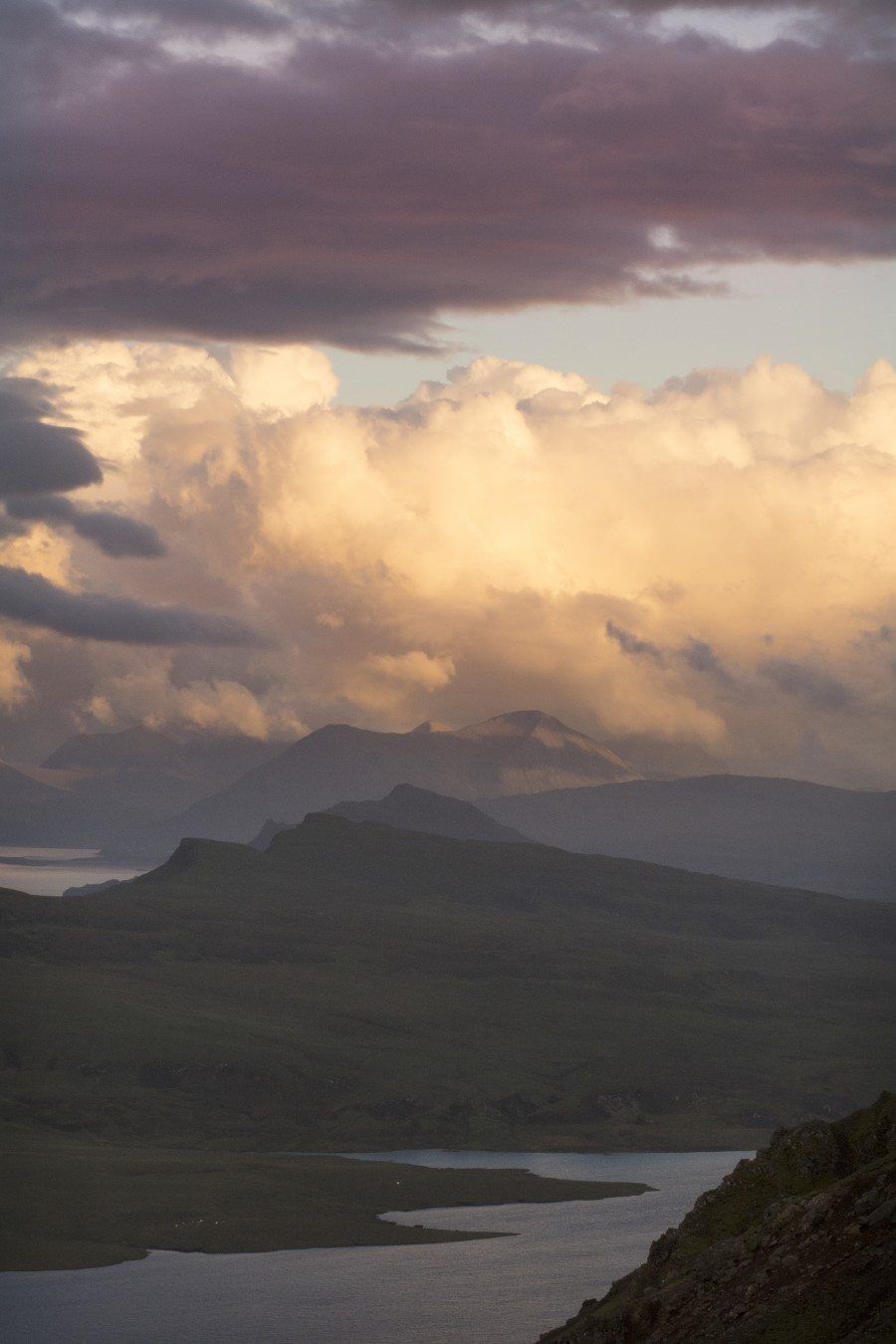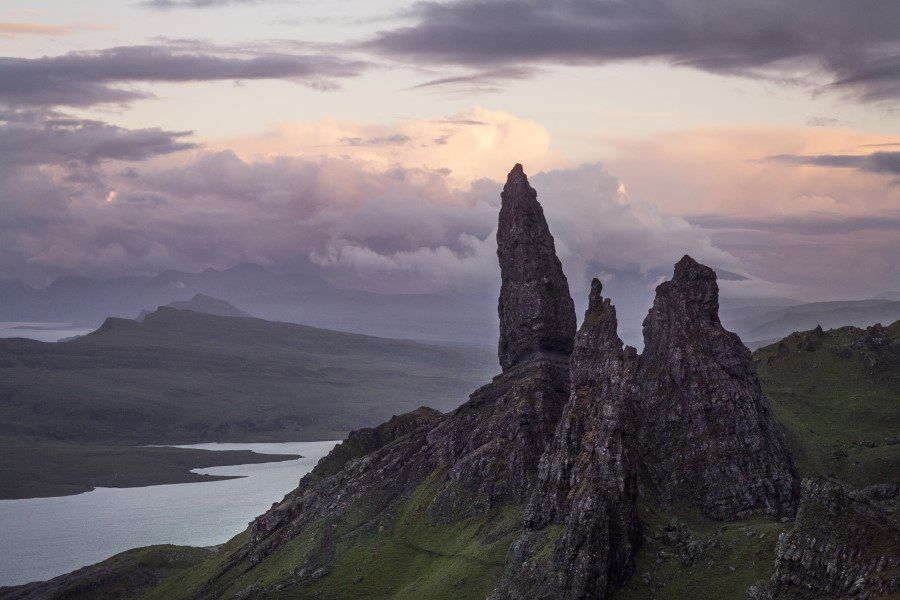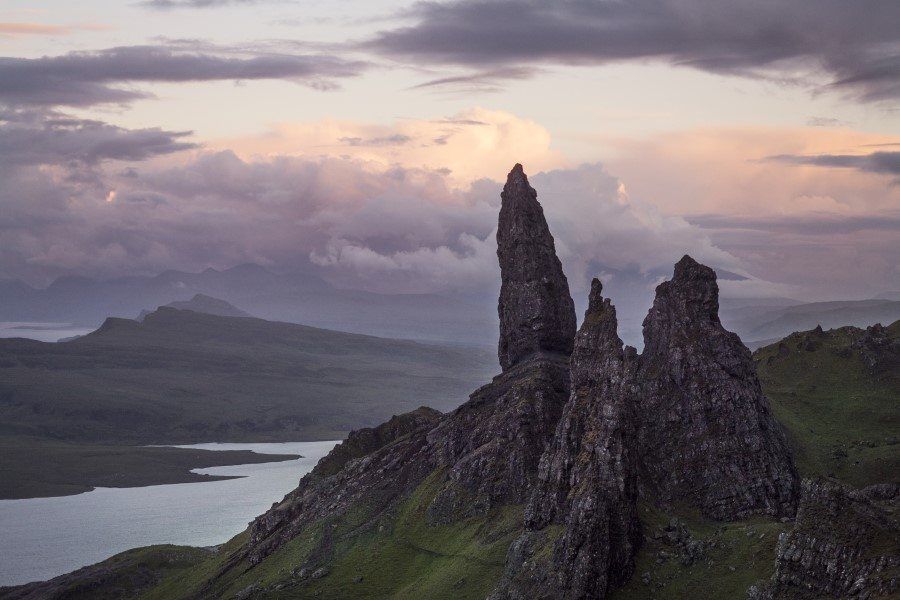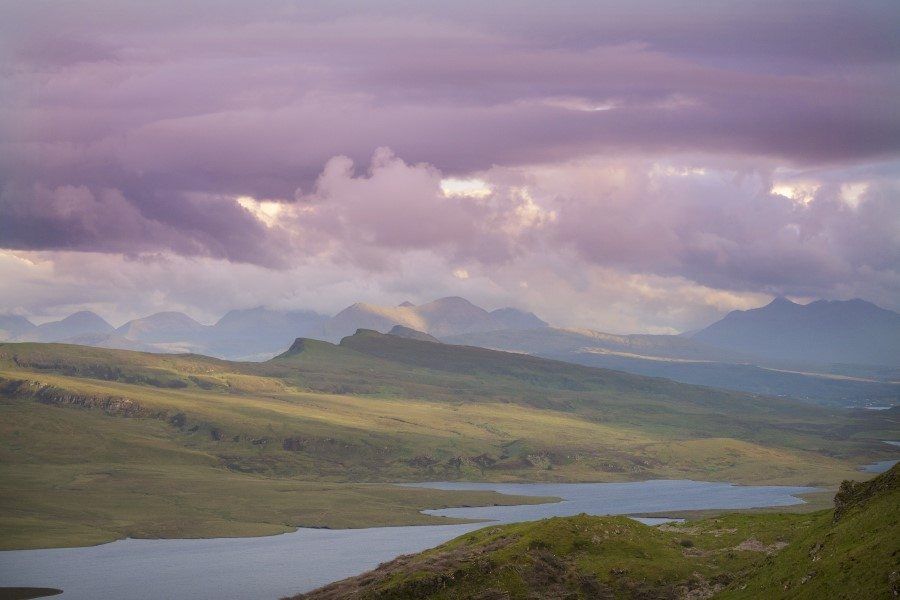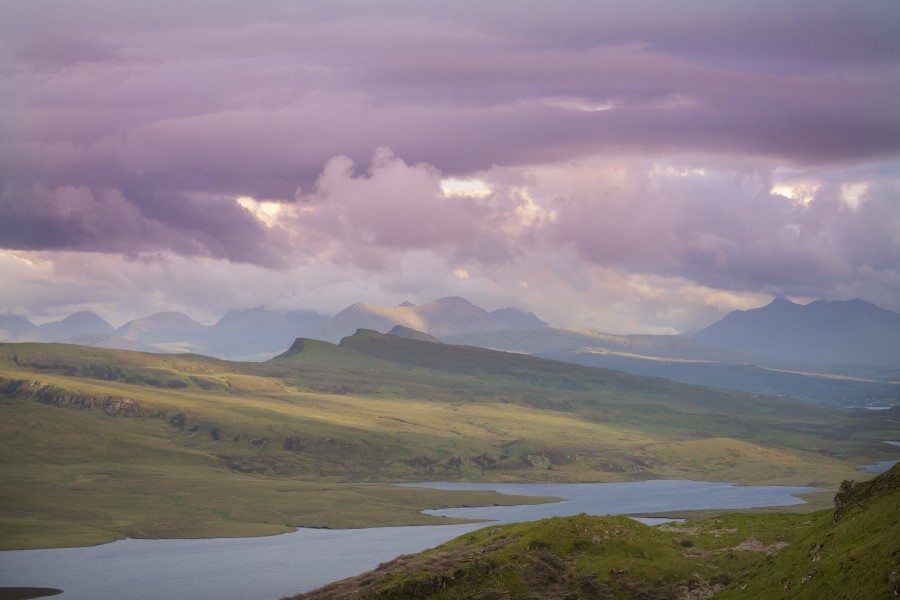 I hope this gets you set for a great hike to the Old Man of Storr, keep an eye out for my other posts about the Isle of Skye and Outer Hebrides coming very soon!
If you've taken a great shot of the Old Man of Storr or have some tips to share, feel free to do so in the comments below or include the hashtag #thewanderinglens on your Instagram images.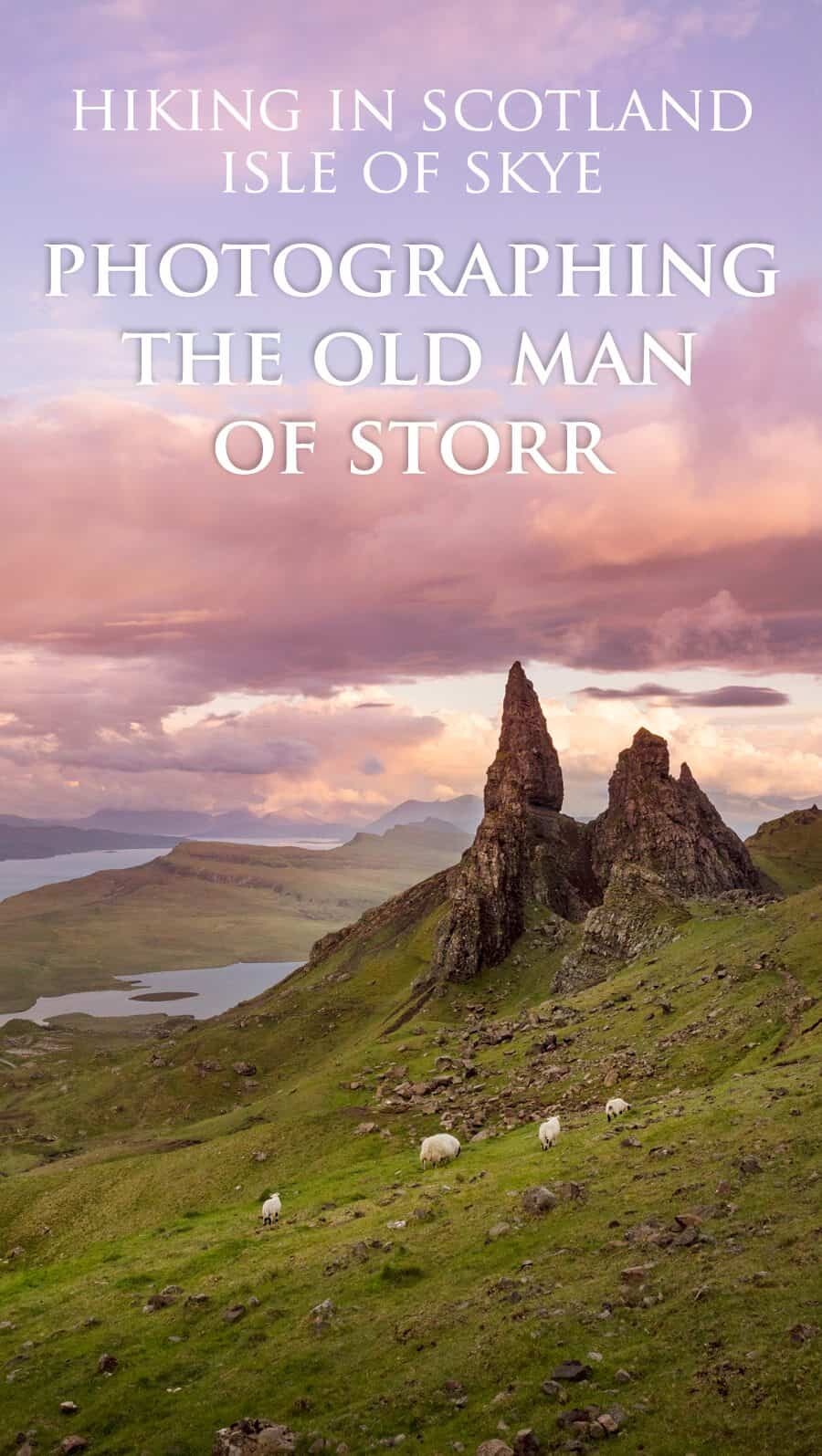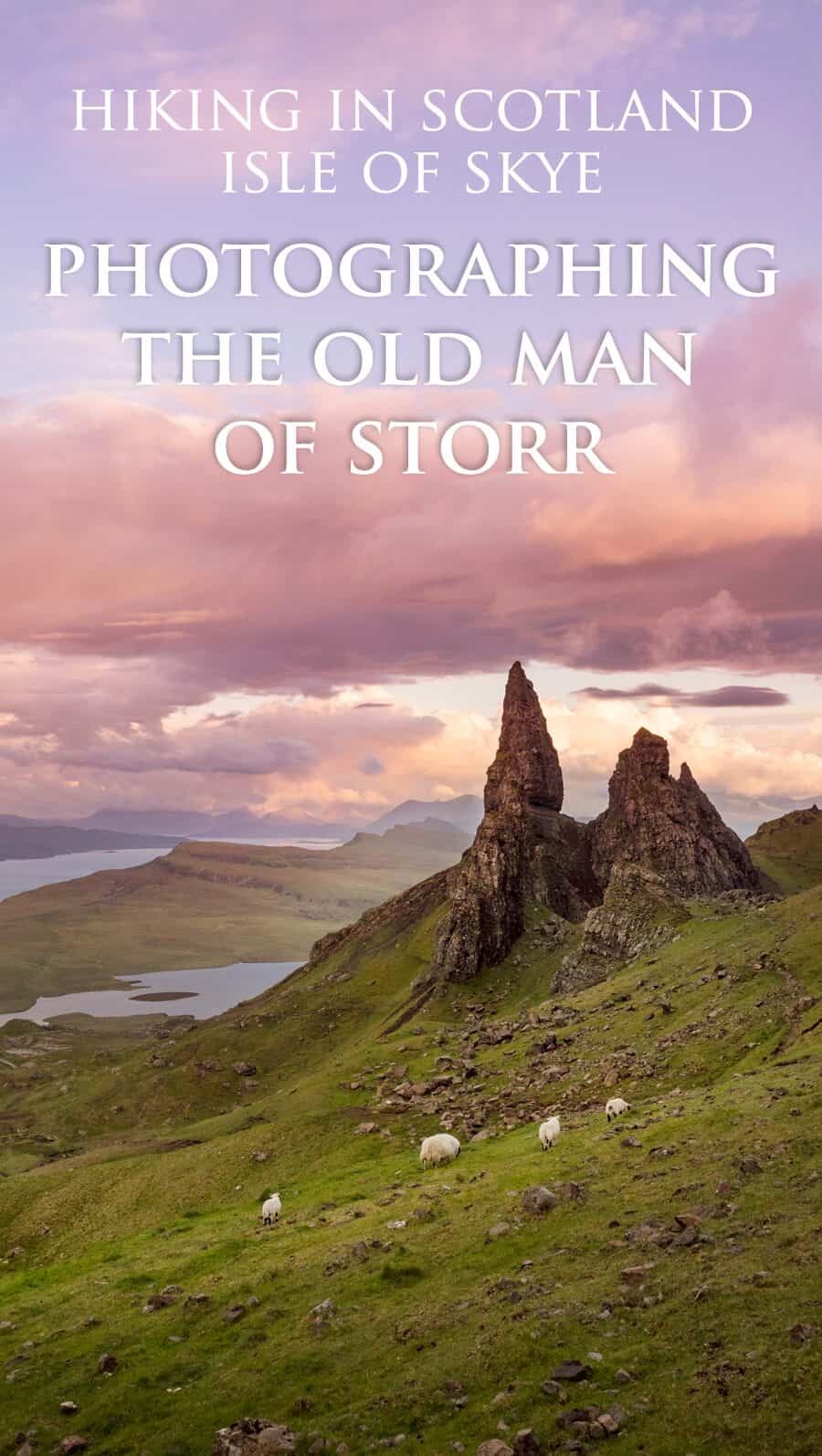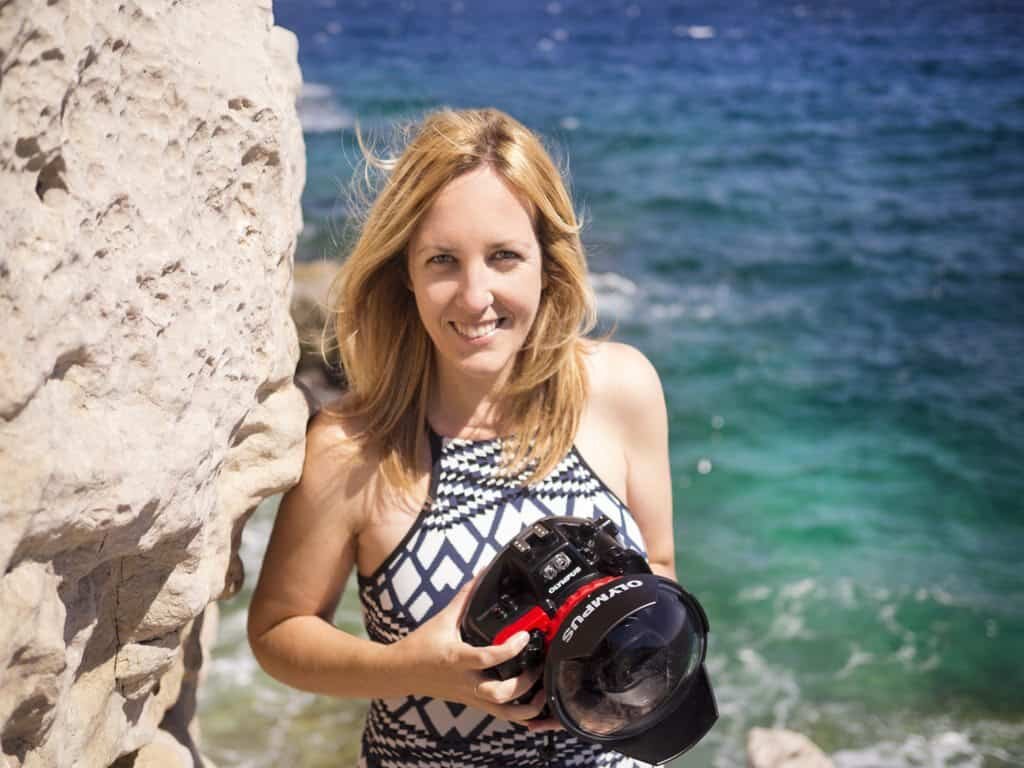 Hello! I'm the founder and photographer behind The Wandering Lens.
With 17+yrs experience as a professional travel and landscape photographer, all advice found on this site is from my personal experience on the road. I hope it's useful for your own travels and would love to hear in the comments about your trips and experiences around the world.