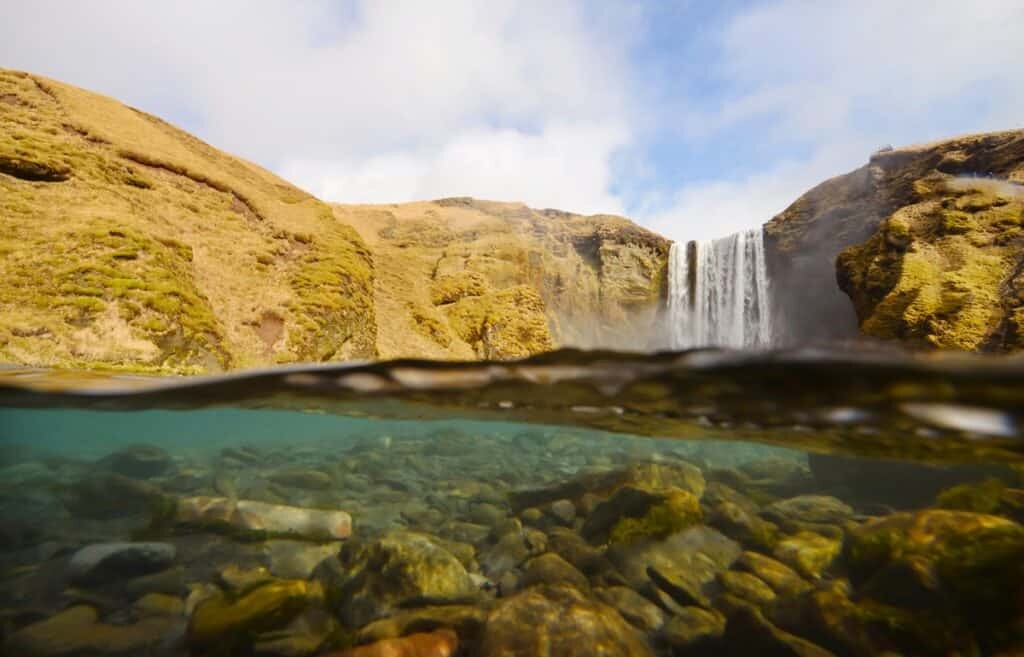 Iceland Photo Locations: Skógafoss Waterfall
Skógafoss is one of those places you instantly become fixated with.
The gushing waterfall dazzles with rainbows dancing in its mist, sea birds and their white wings soaring through watery curtains and the powerful sound of the Skógar River dropping over a 60m cliff.
Originally the coastline of Iceland, Skógafoss now rests about 4-5km from the ocean and its location right next to the Ring Road makes it one of, if not the most popular waterfall in Iceland.
To photograph this beauty it's best to arrive at sunrise in order to capture the landscape without busloads of tourists in your shot. Staying nearby in Skógar will enable you to visit at sunrise or even under the stars while you cross your fingers for the illusive aurora to glow above.
One reason Skógafoss is my favourite waterfall is the legend of Þrasi Þórólfsson, a Viking settler who buried a chest of treasure beneath the falls in the year 900. Apparently three local men tried to retrieve the chest however when gripping a ring on the side of the chest, it snapped off and the chest was left behind. Riches still await anyone daring enough to venture beneath, which once you've felt the power of the falls will prove almost impossible!
Read Also: Guide to Iceland's South Coast Photography Locations
Photographing Skógafoss waterfall is all about capturing it with a unique or creative viewpoint. An iconic shot is to have someone stand beneath the falls as the huge wall of water falls behind them, giving great perspective of just how tall Skógafoss really is.
For an alternate view grab some gum boots and stand in the water downstream a little, capturing split-level shots with a waterproof camera will allow you to see above and below the landscape, highlighting the element of water.
If you're keen, there are roughly 500 steps to climb up for a view on a platform above the falls. One of the benefits of carrying a camera around means you can totally just pretend all the way up that you're just 'stopping to take photos', aka catching your breath!
Skógafoss is quite a structured waterfall, it's very box-like and in the four times I've seen it, rarely changes volume in terms of how much water is falling. What does change through are the surroundings. Depending on the season you visit you'll either be greeted with glowing green fields, brown wintry grass or a blanket of beautiful snow, my personal favourite!
Be sure to also keep an eye out for puddles in the carpark or beside the paths for some magnificent reflections. My recent workshop group became just as puddle obsessed as I am, once you've seen Iceland's natural beauty reflected in what's typically looked at as a boring little puddle, it will change the way you see the world!
Getting Here:
Skógafoss is located on Iceland's main ring road, roughly 150km from Reykjavik. You can take a day trip if you're based in Reykjavik but I'd recommend staying nearby so you can enjoy the waterfall without the crowds!
Where to Stay:
I can't recommend the Skógar Guesthouse highly enough. First of all, there are two resident puppies that greet you and instantly won me over, then there's the house. Each room is decorated to perfection with historic details, family photos and a country charm that blends perfectly with the scenery outside. There's even a hot tub, tree house and lounge room with a bookshelf of dreams.
Alternatively, if you're in a campervan or have a tent you can camp right beside Skógafoss!
I've put together a collection of images below from my visits to Skógafoss over the past two years, you'll also find a little video from my most recent trip in February 2017.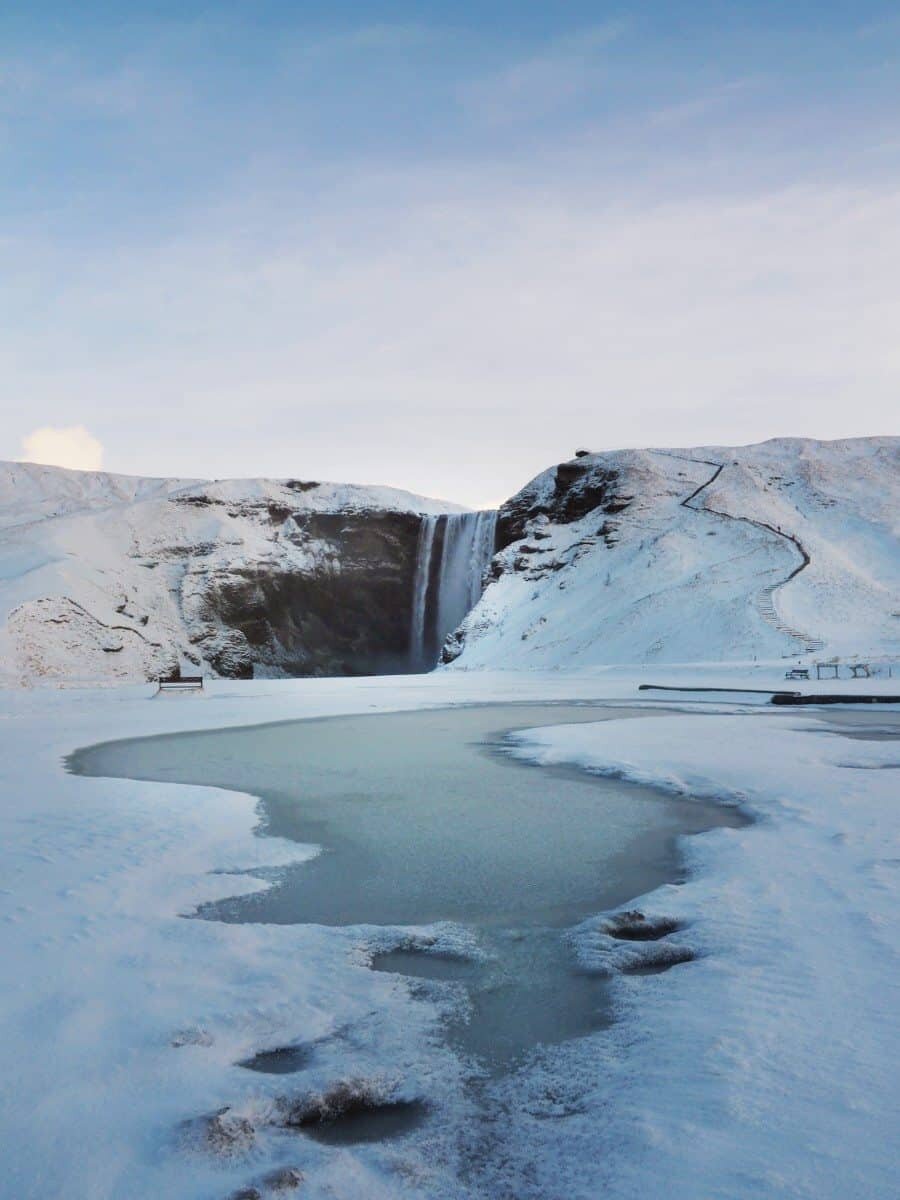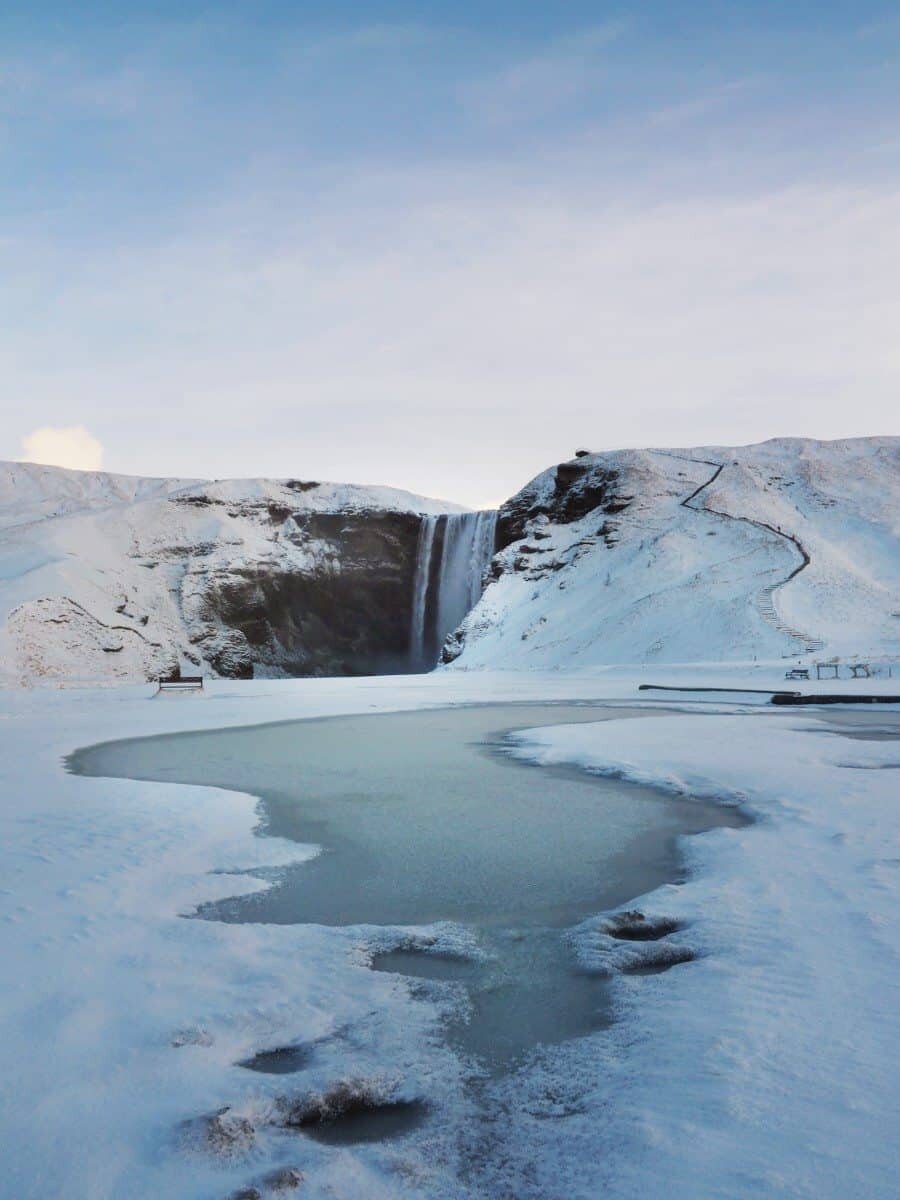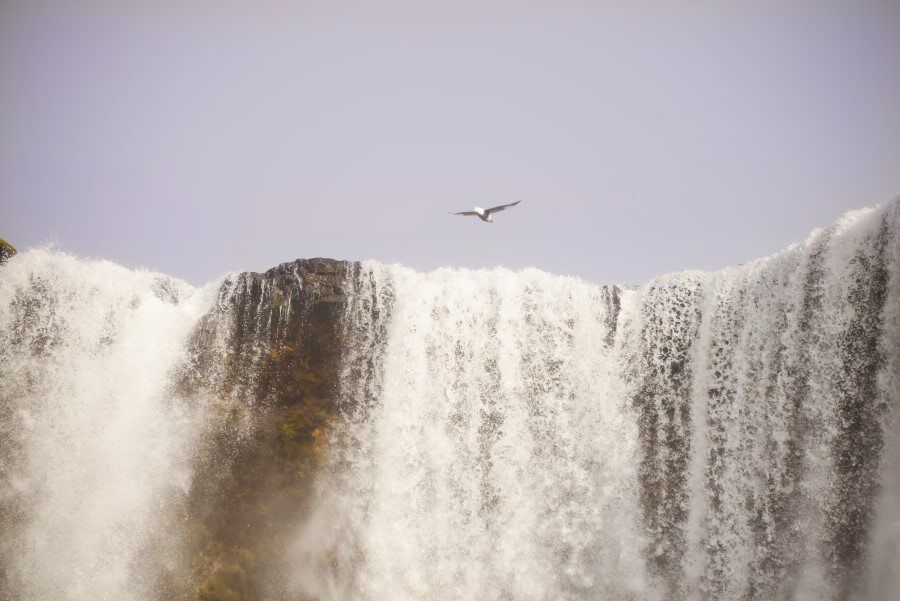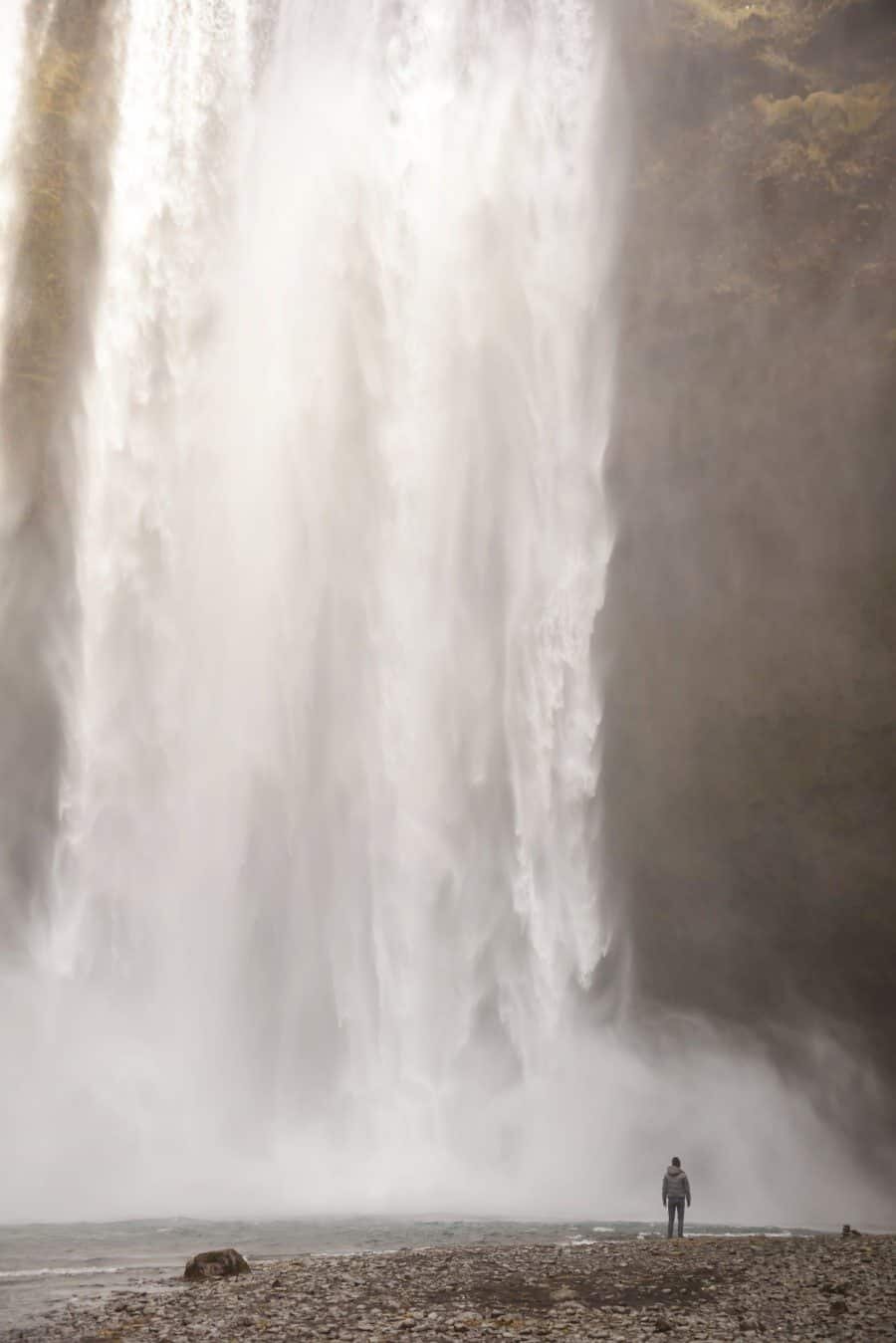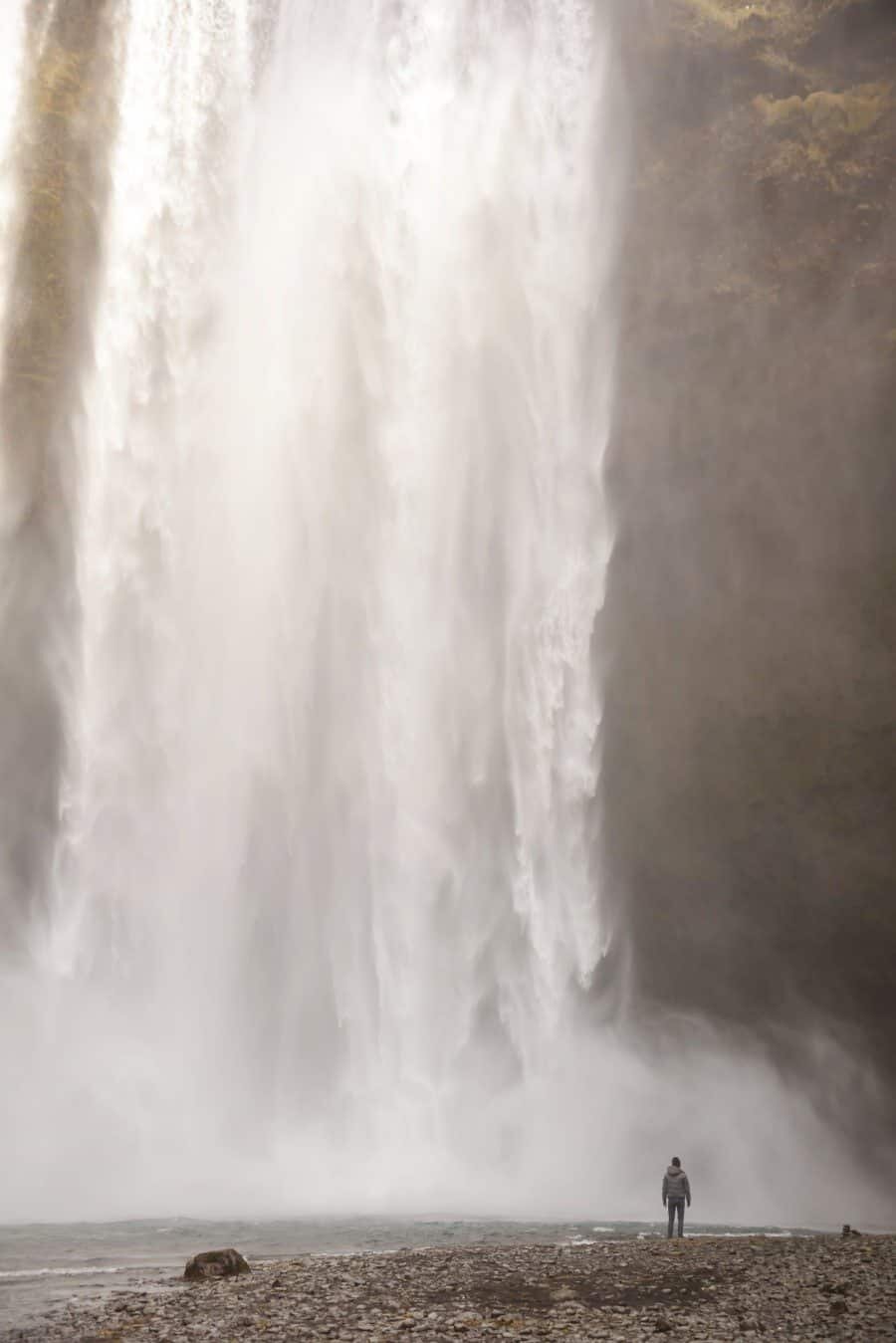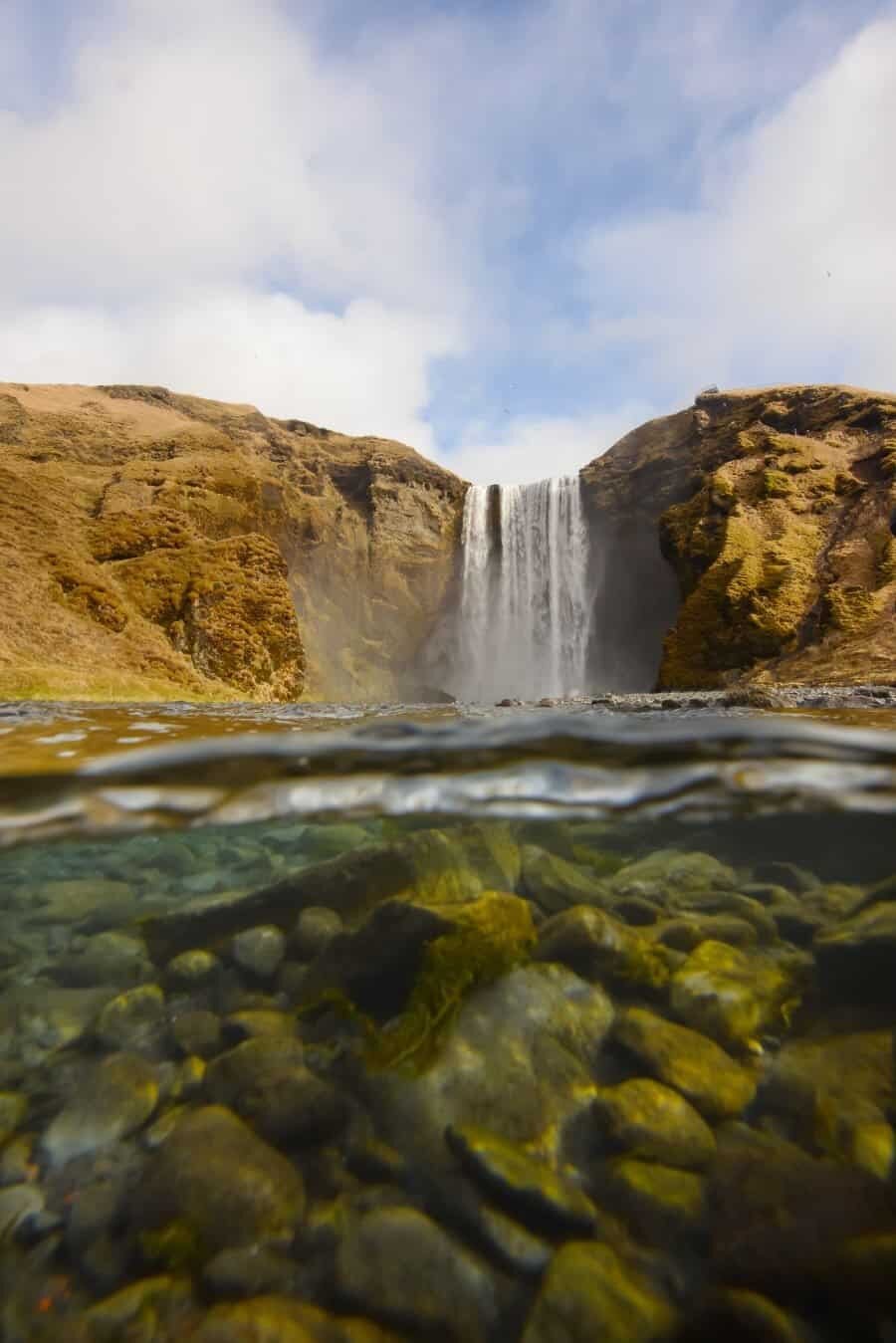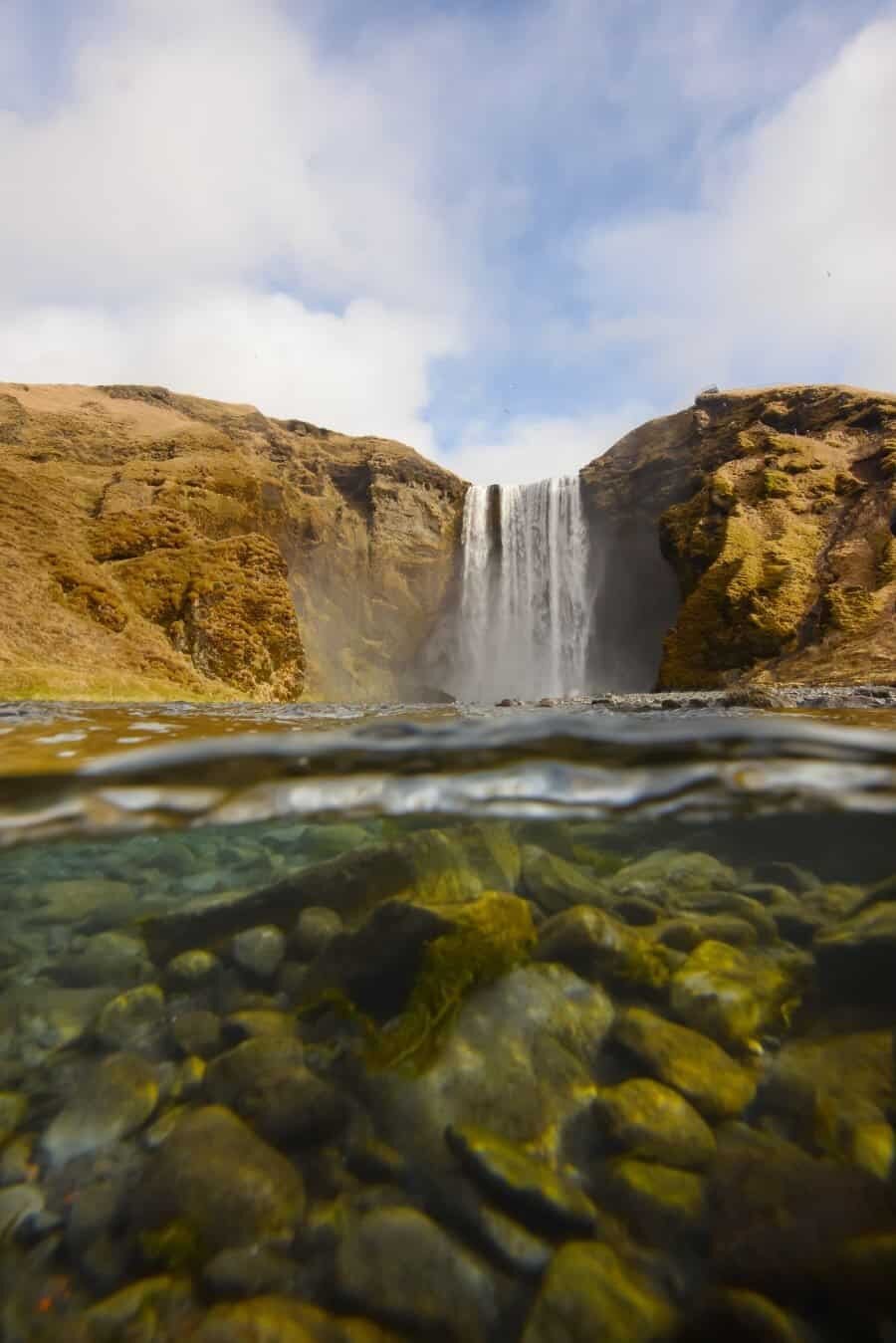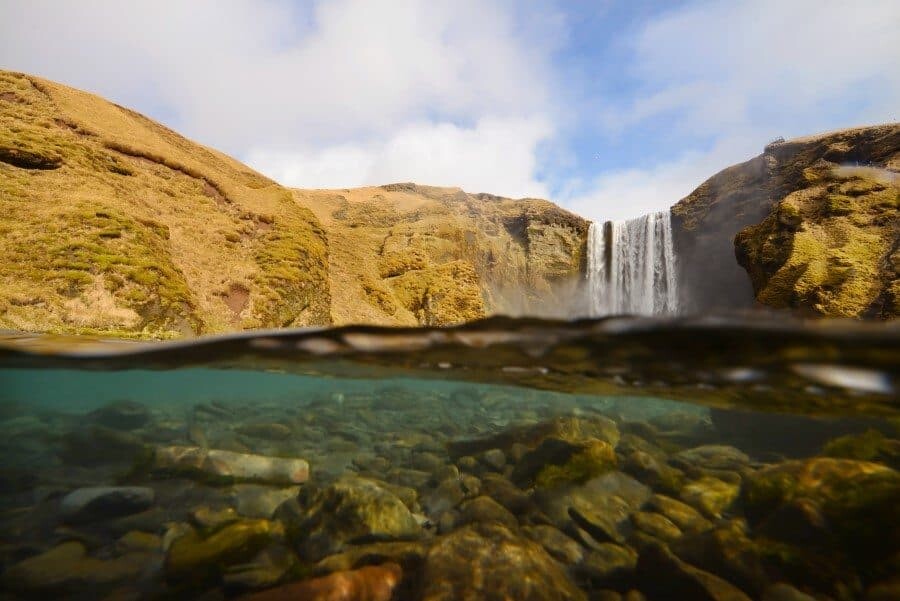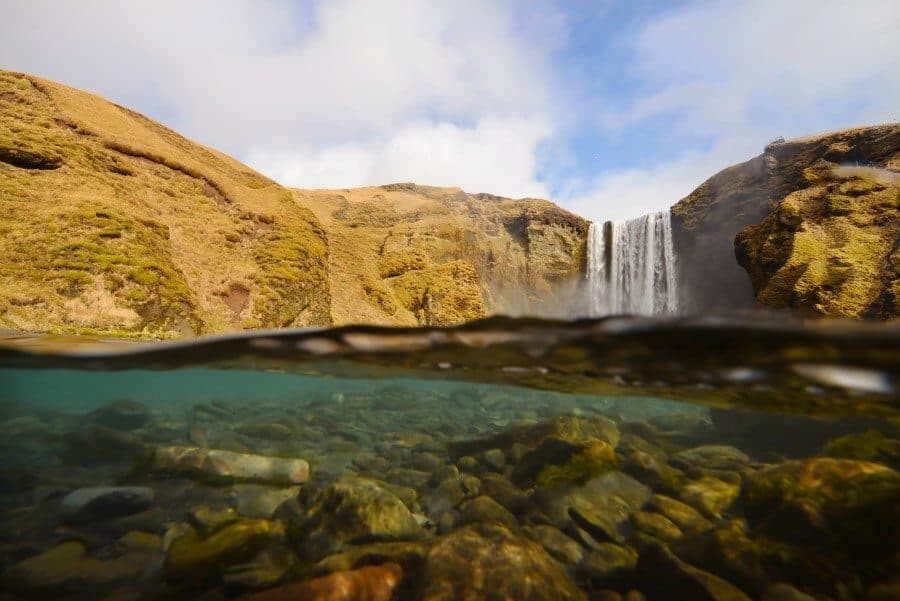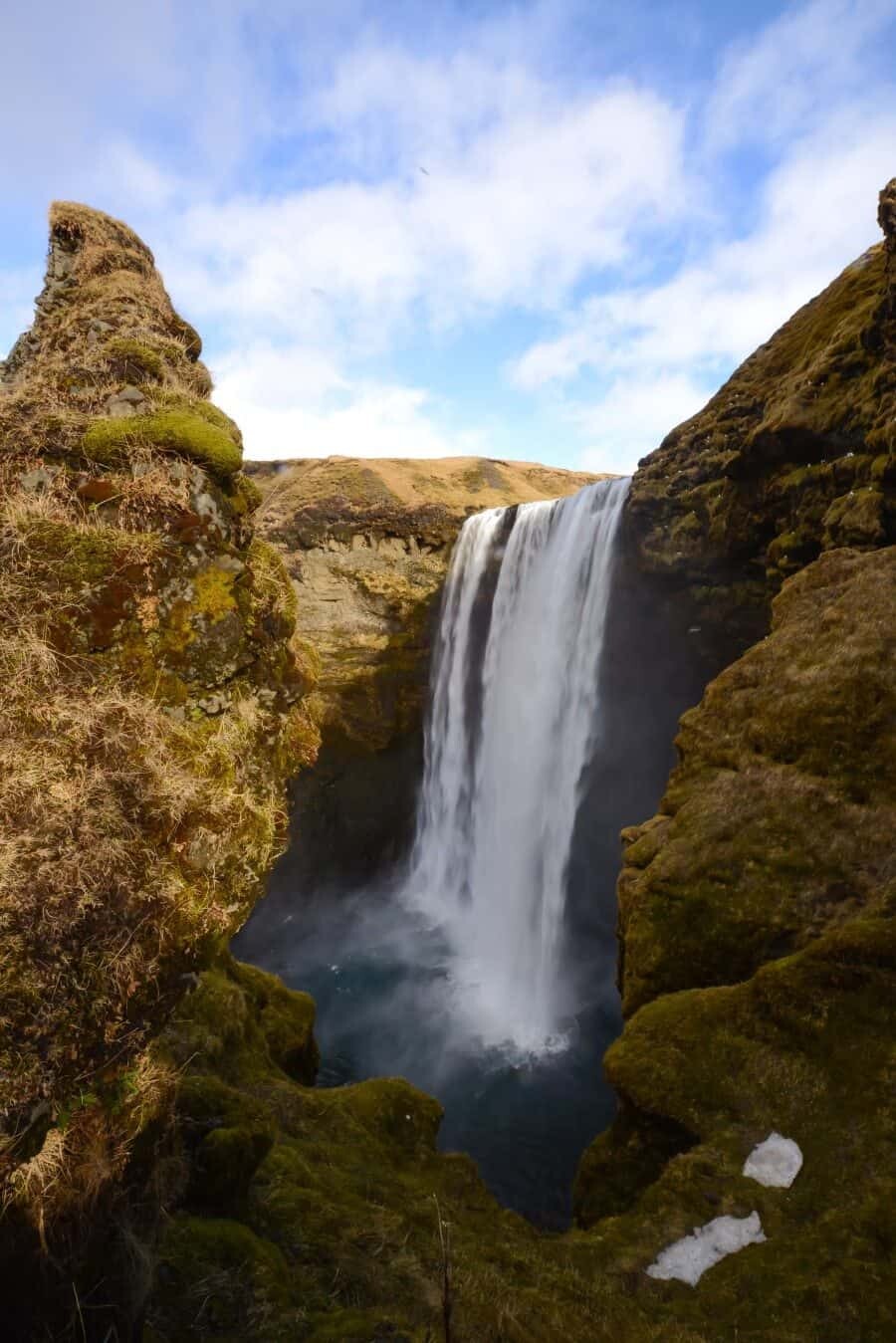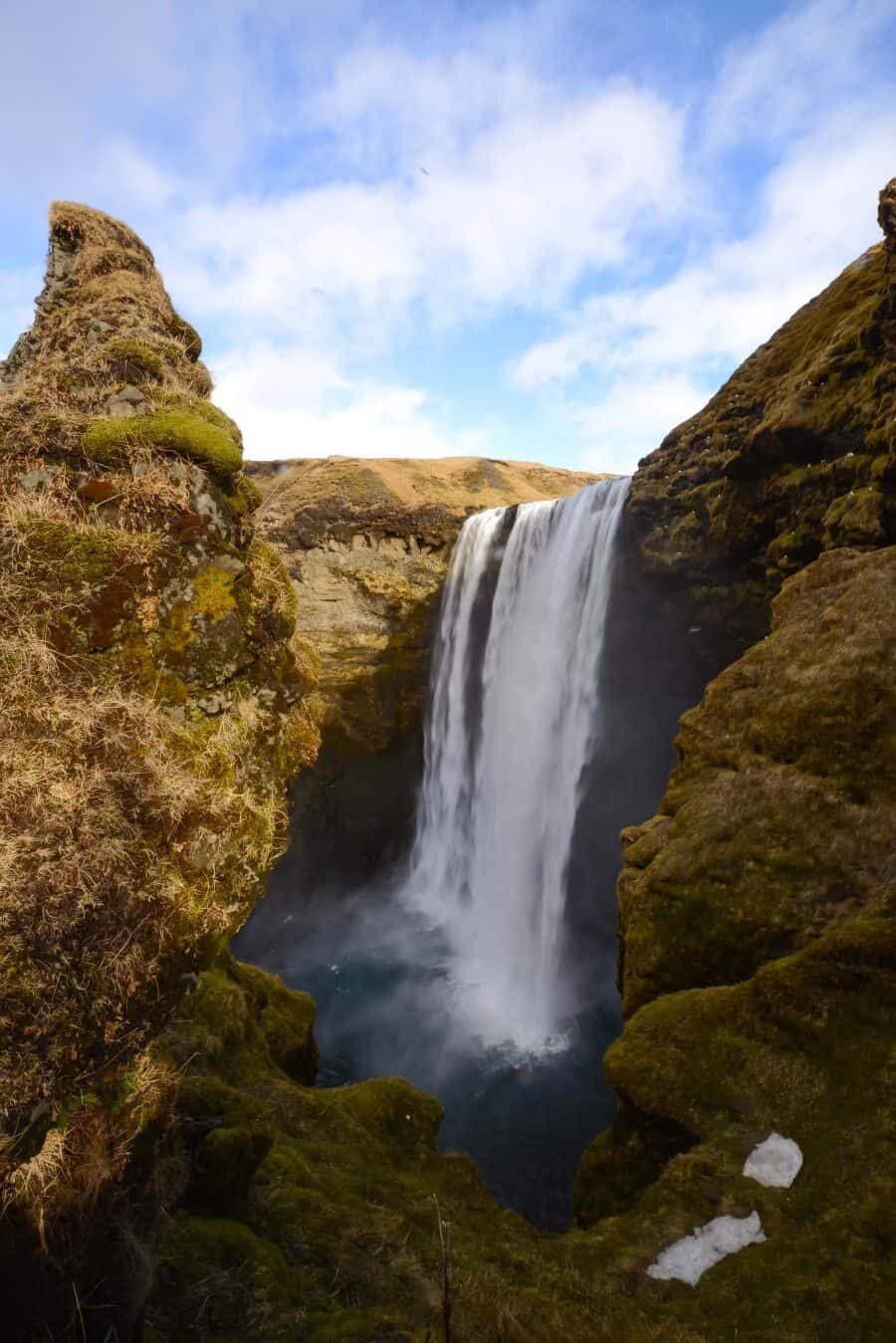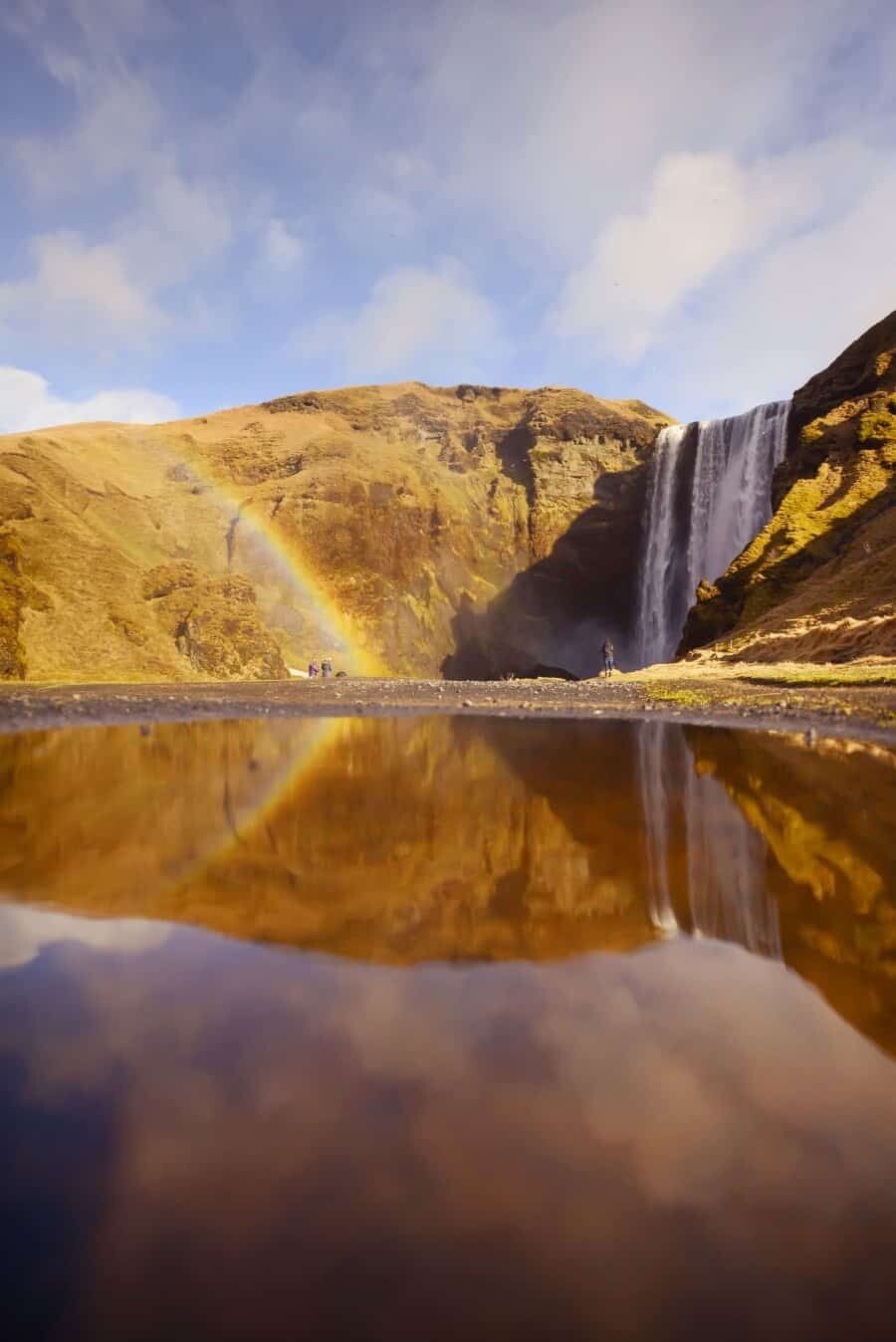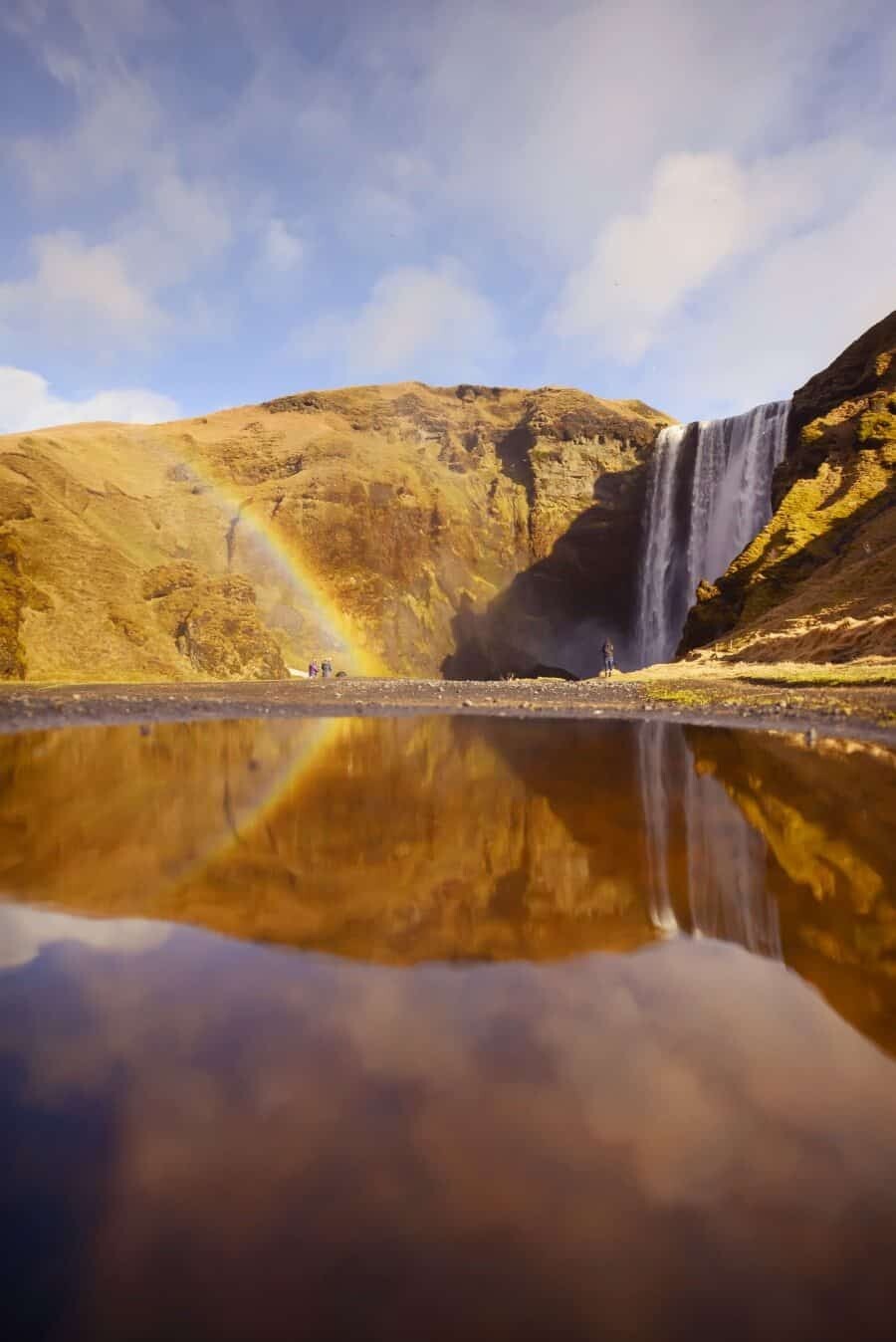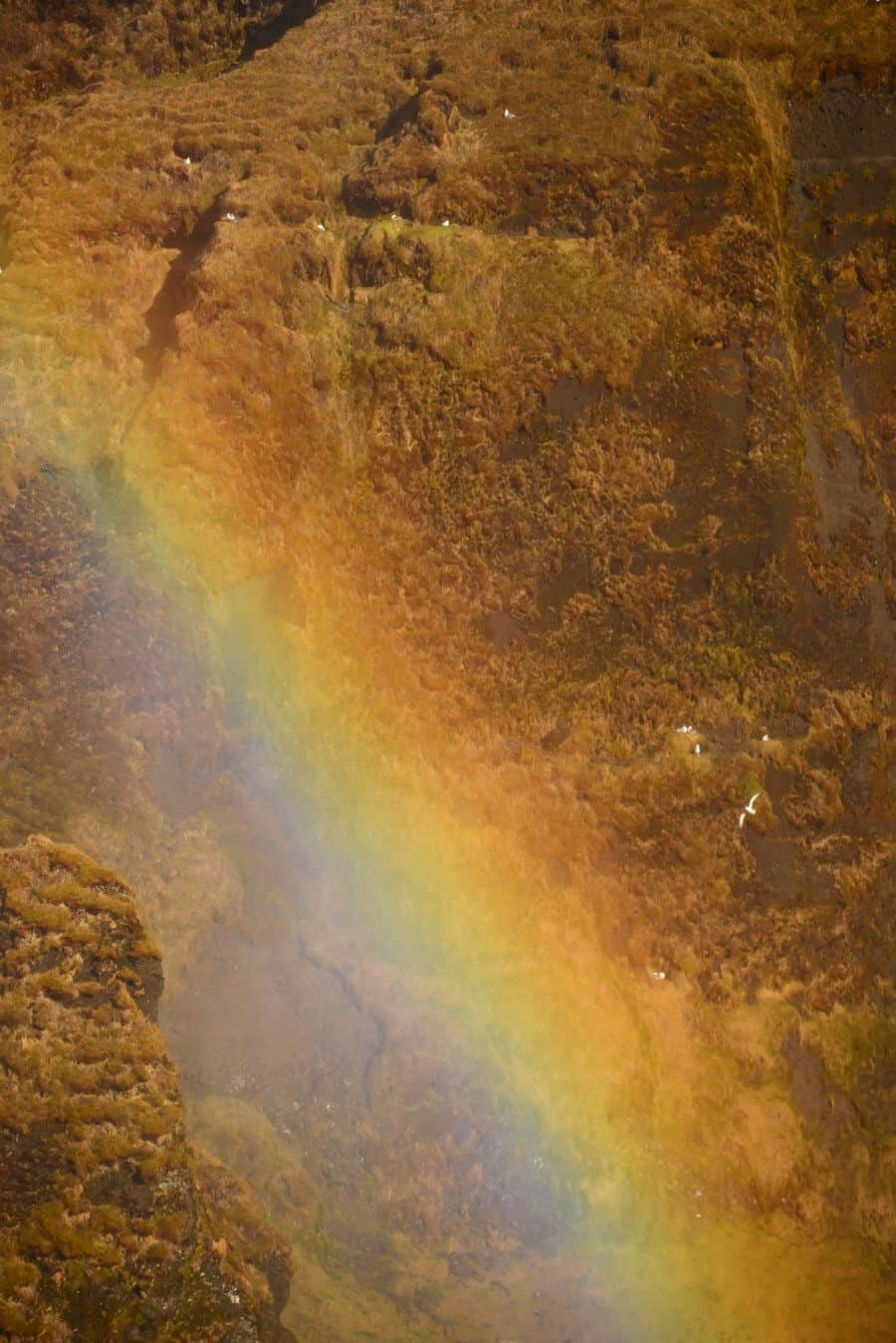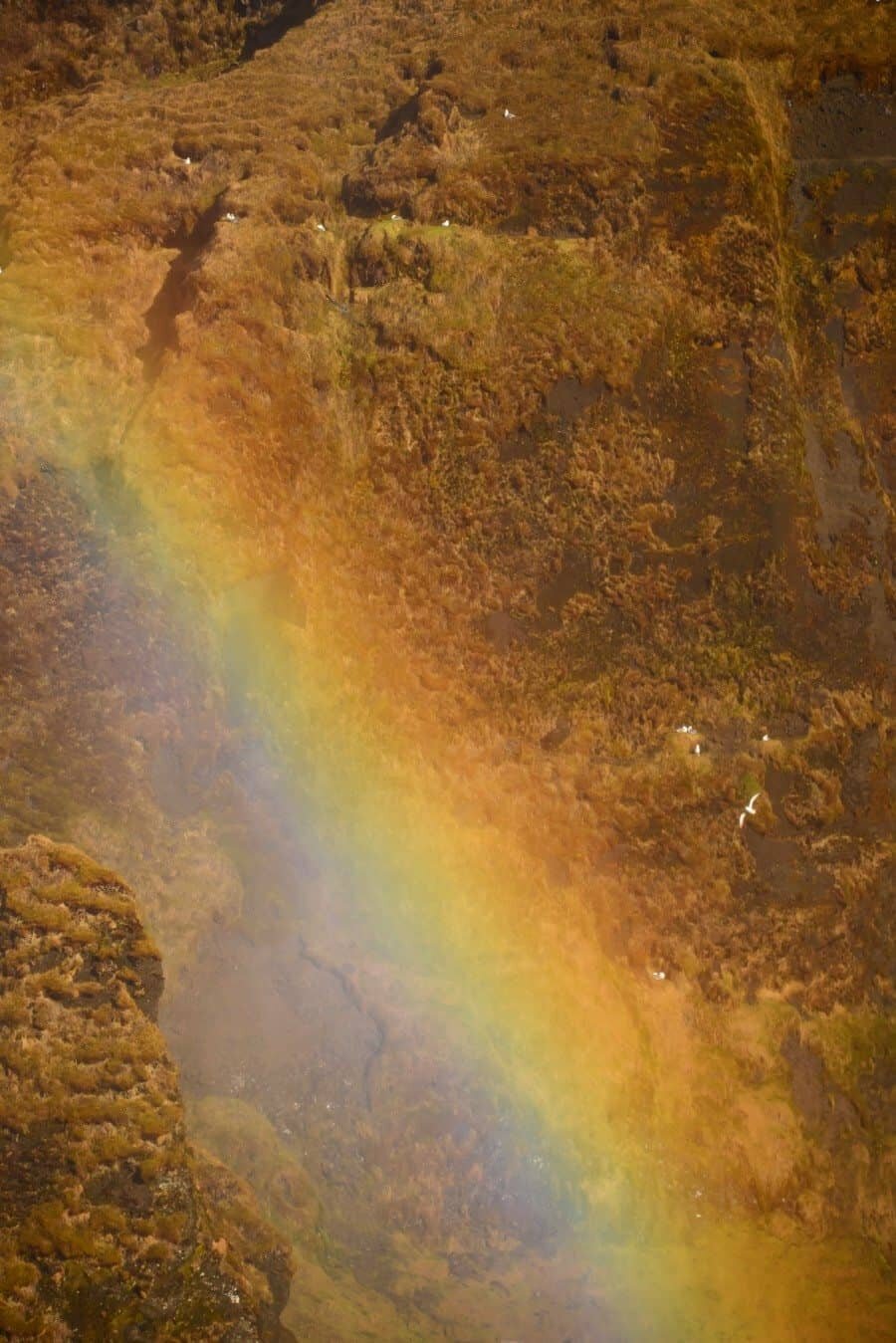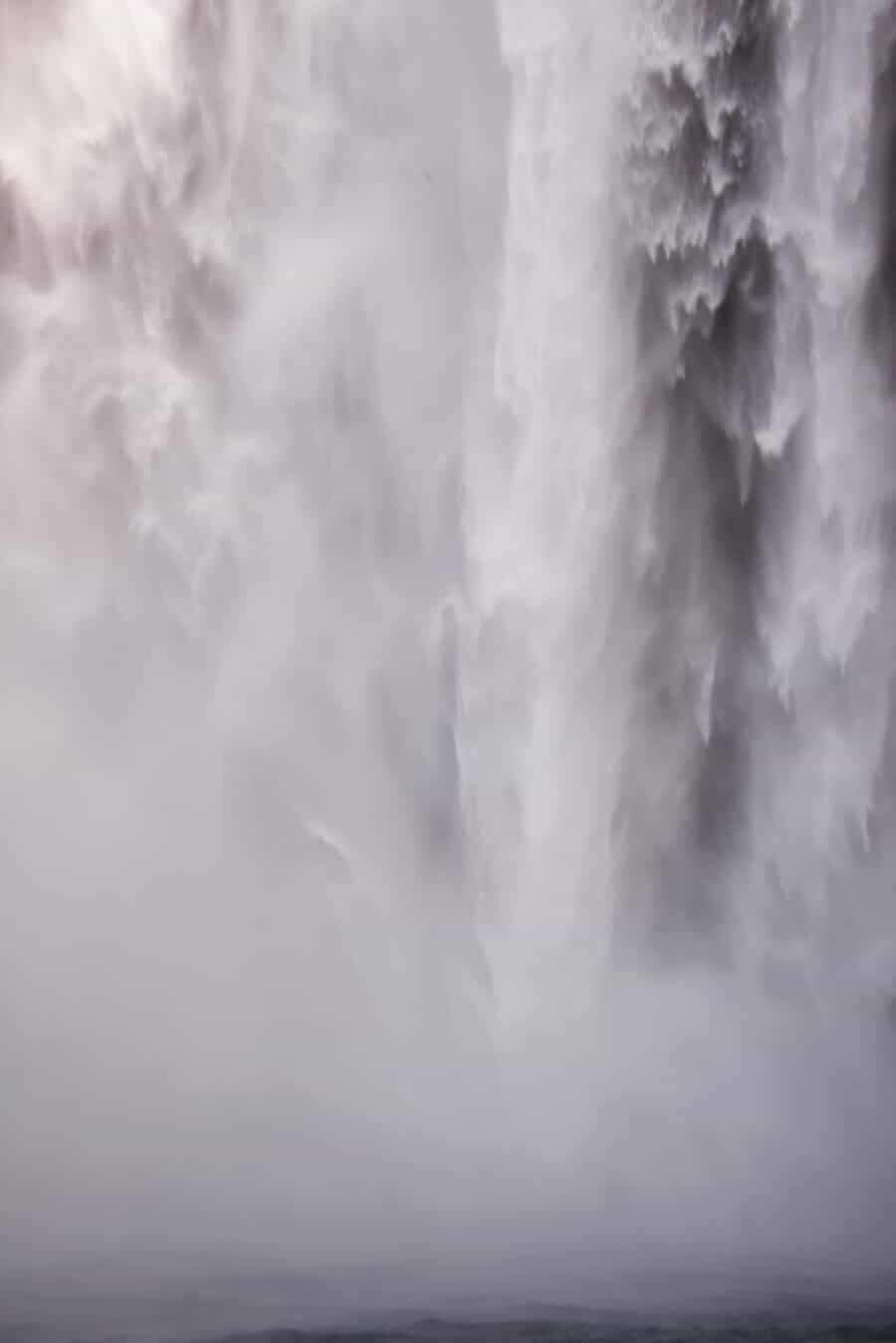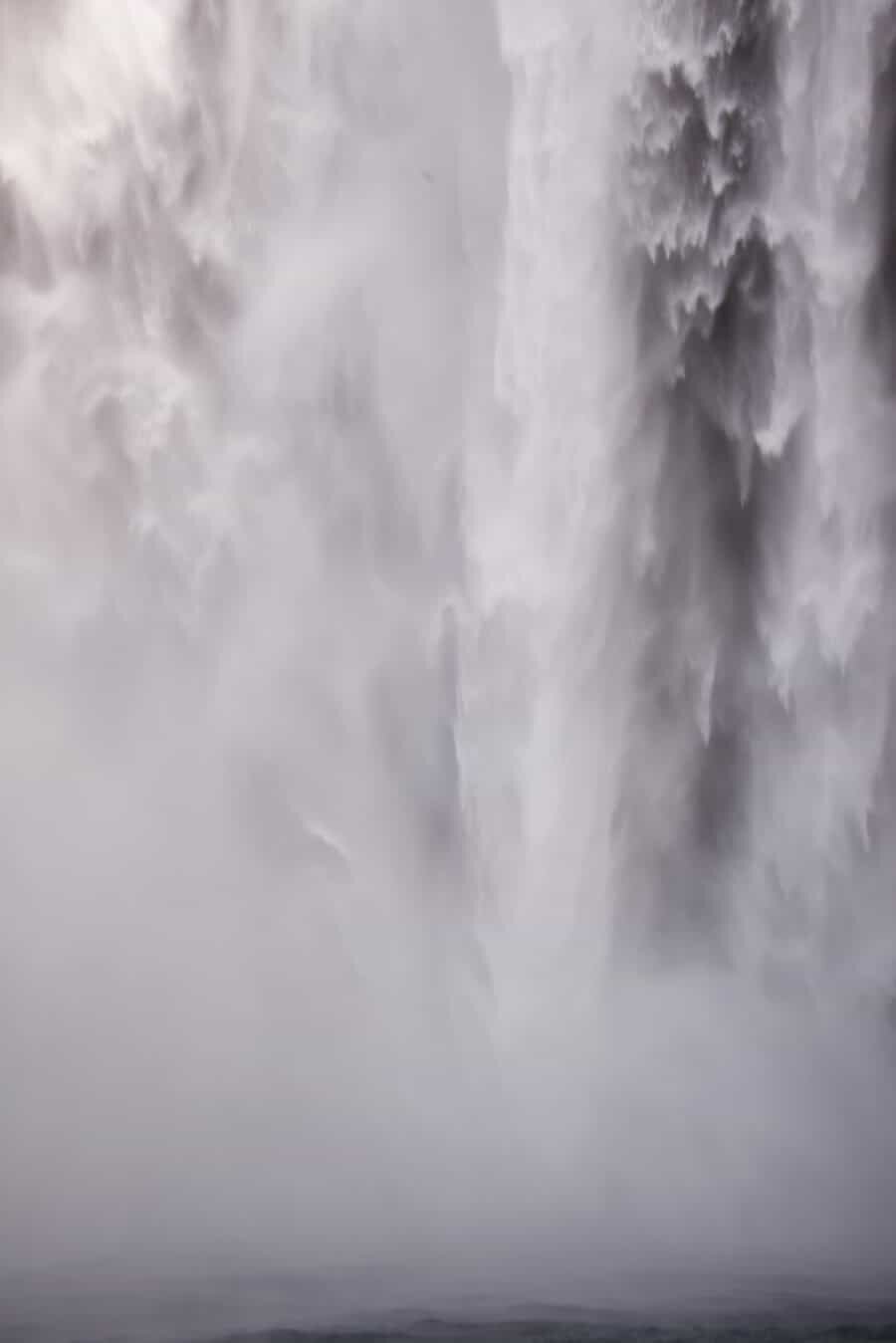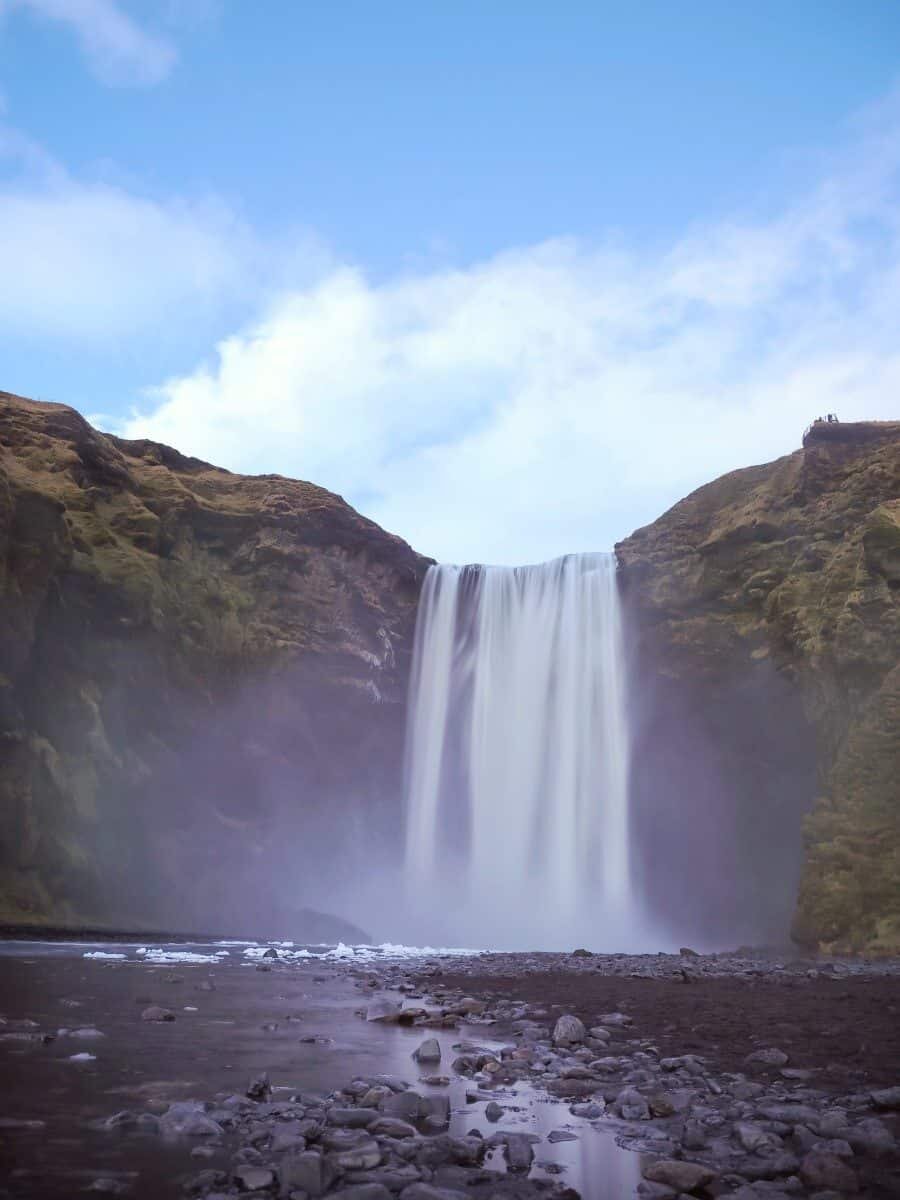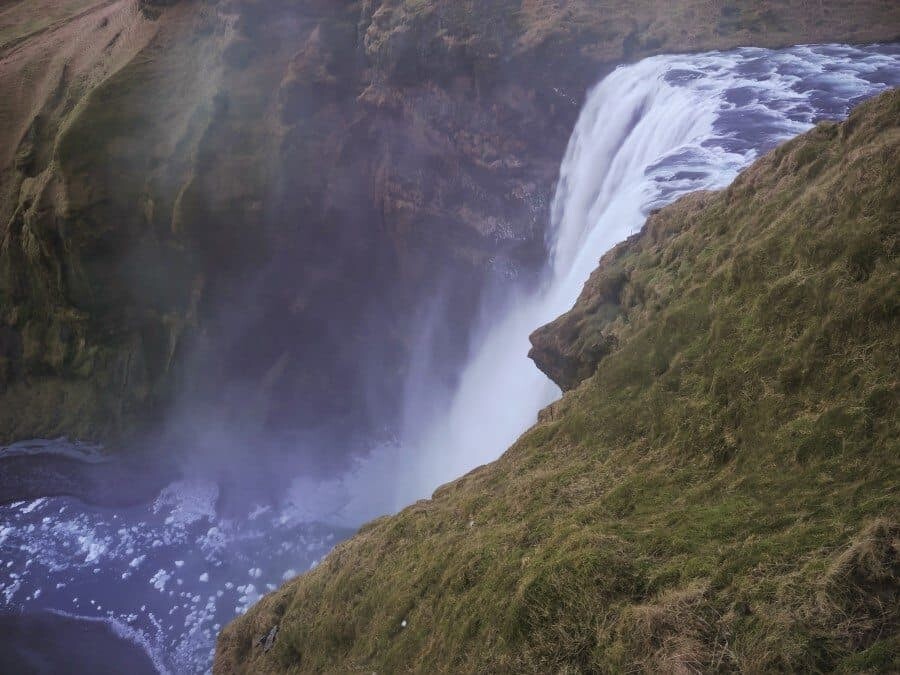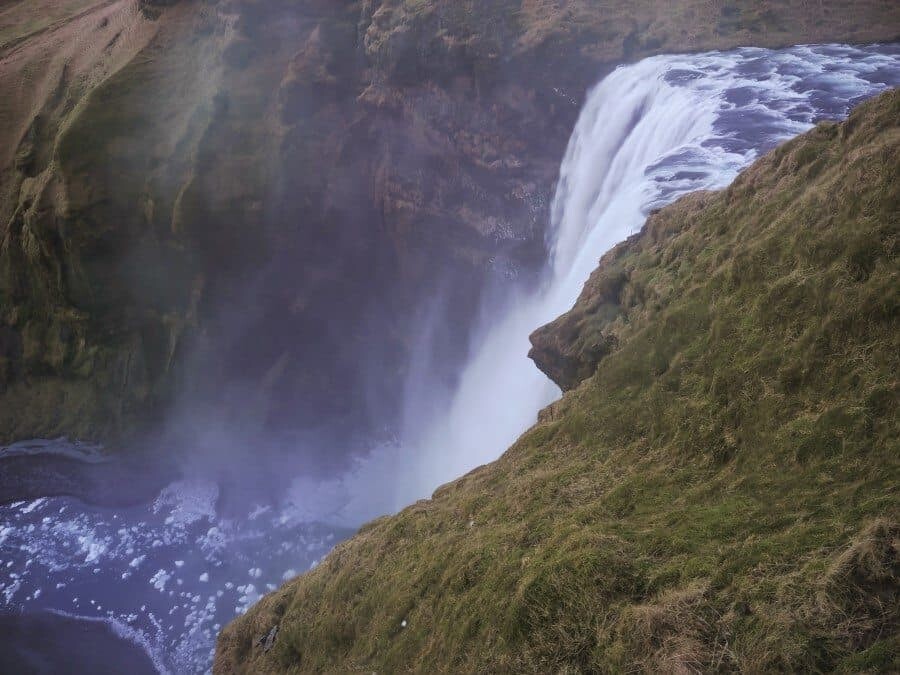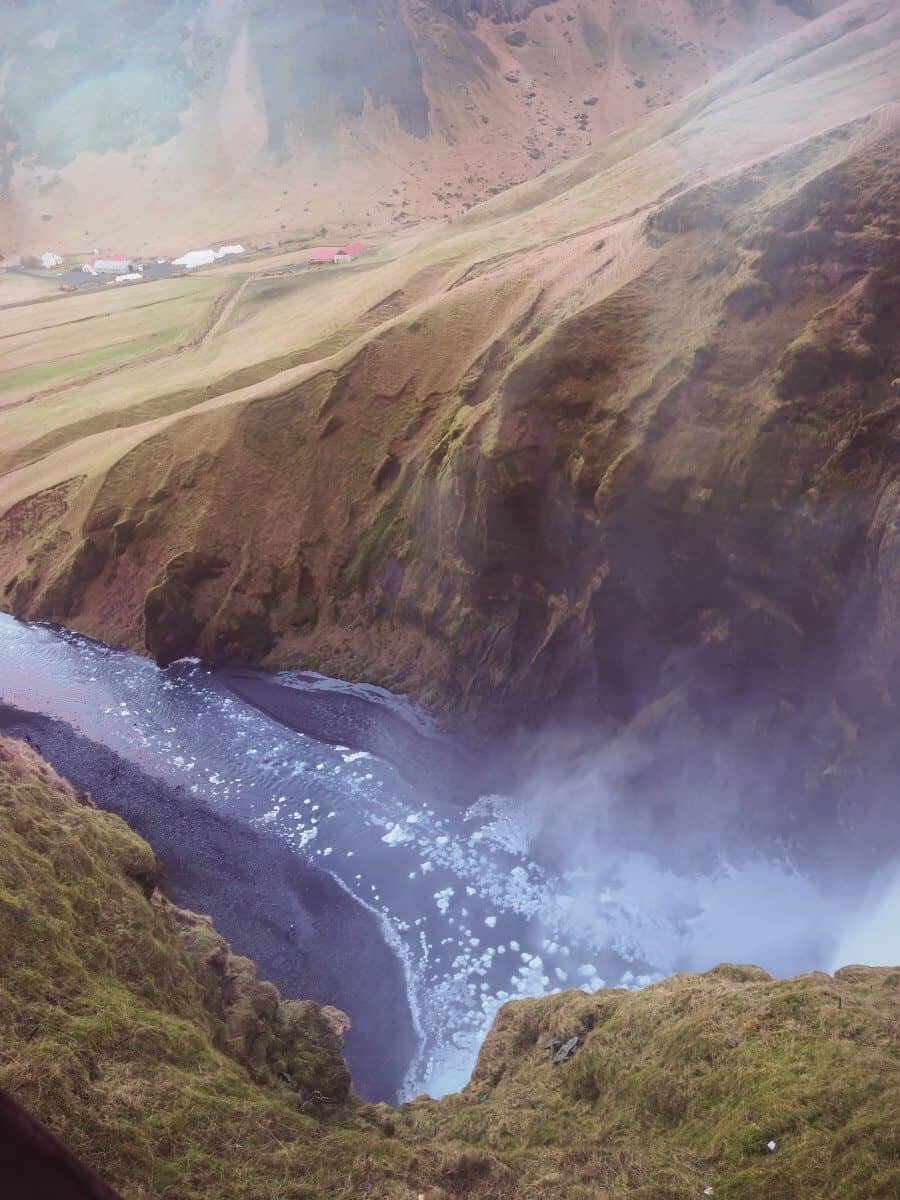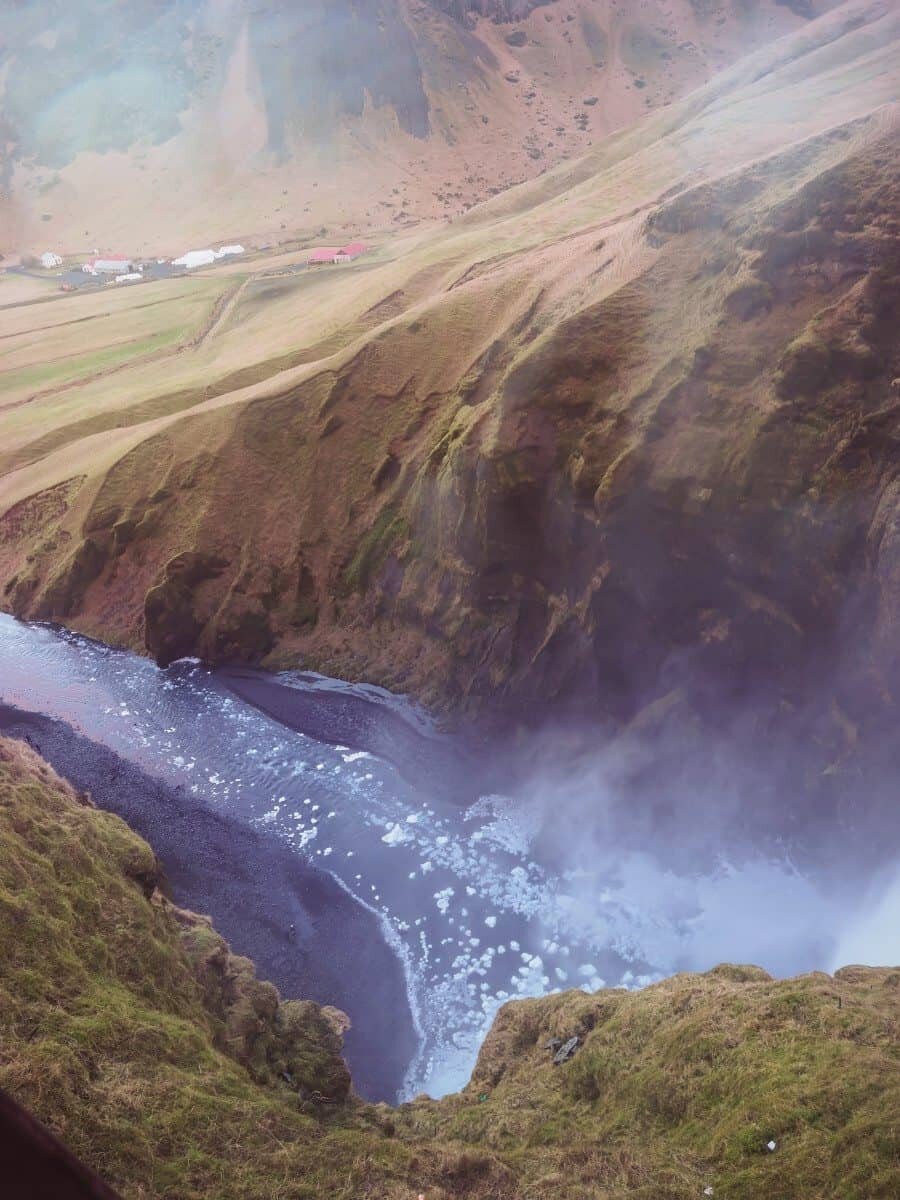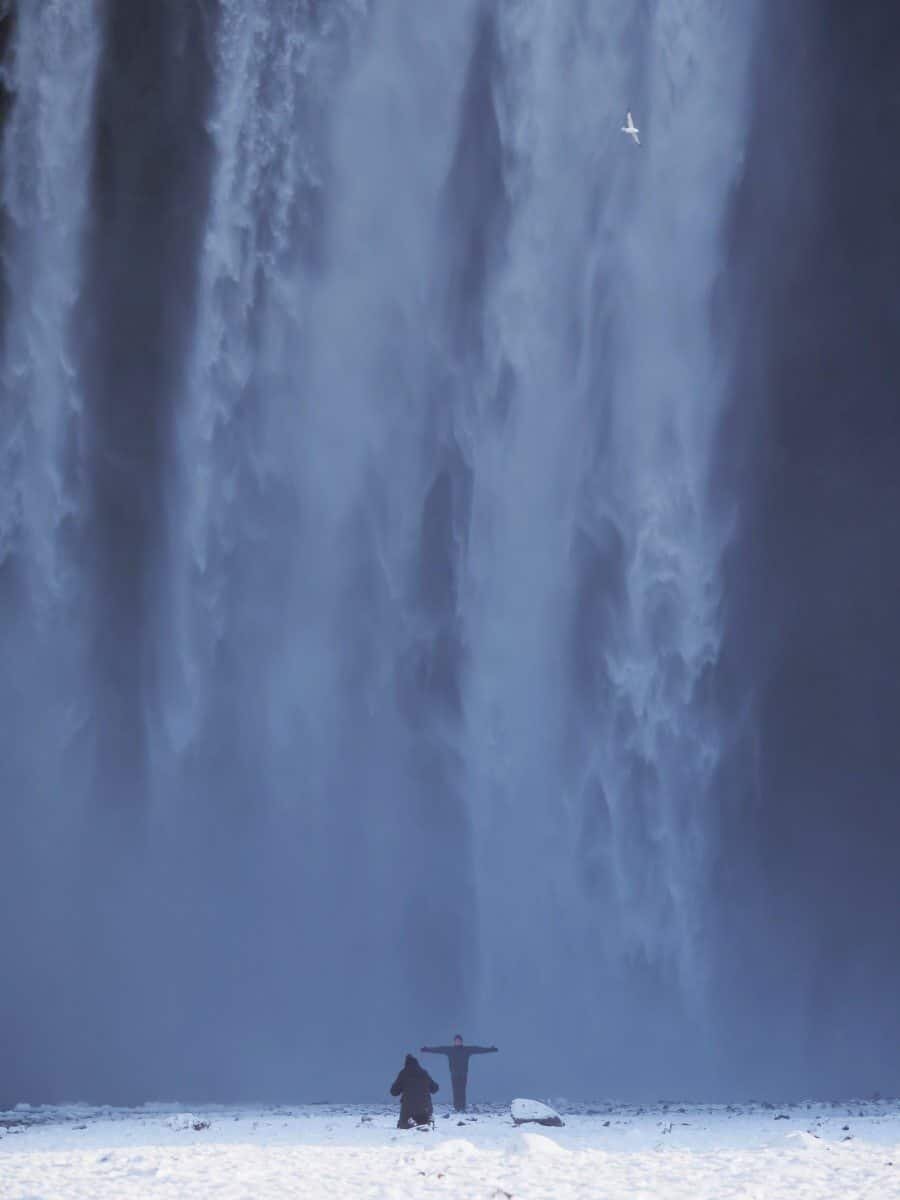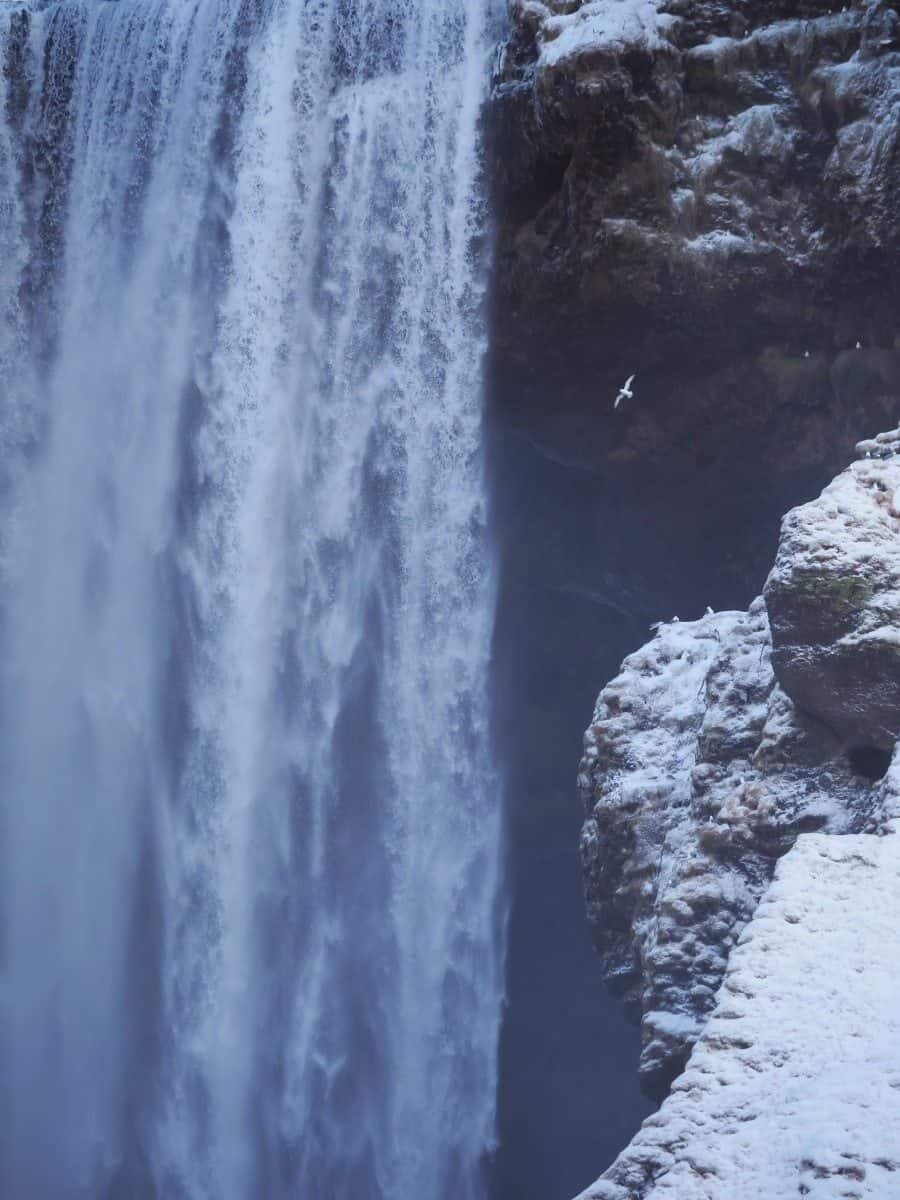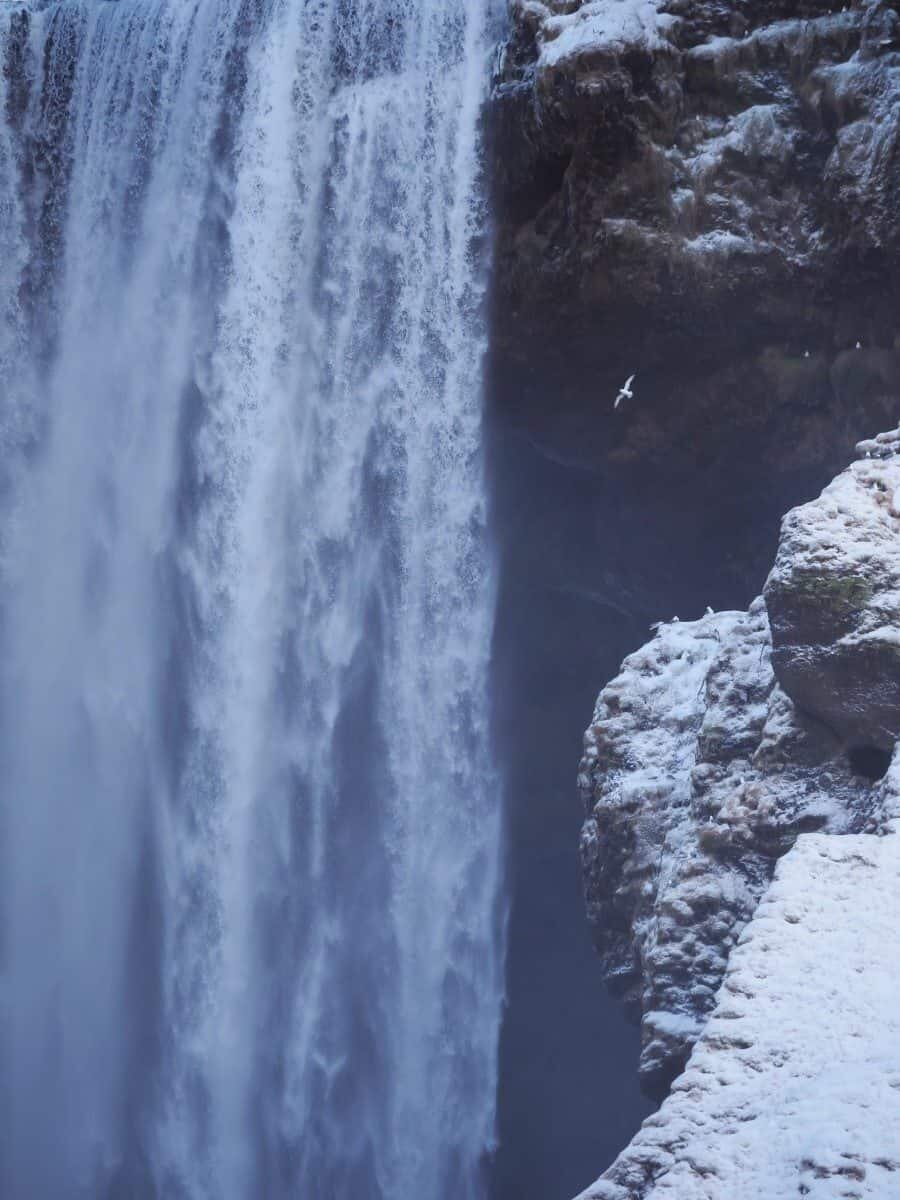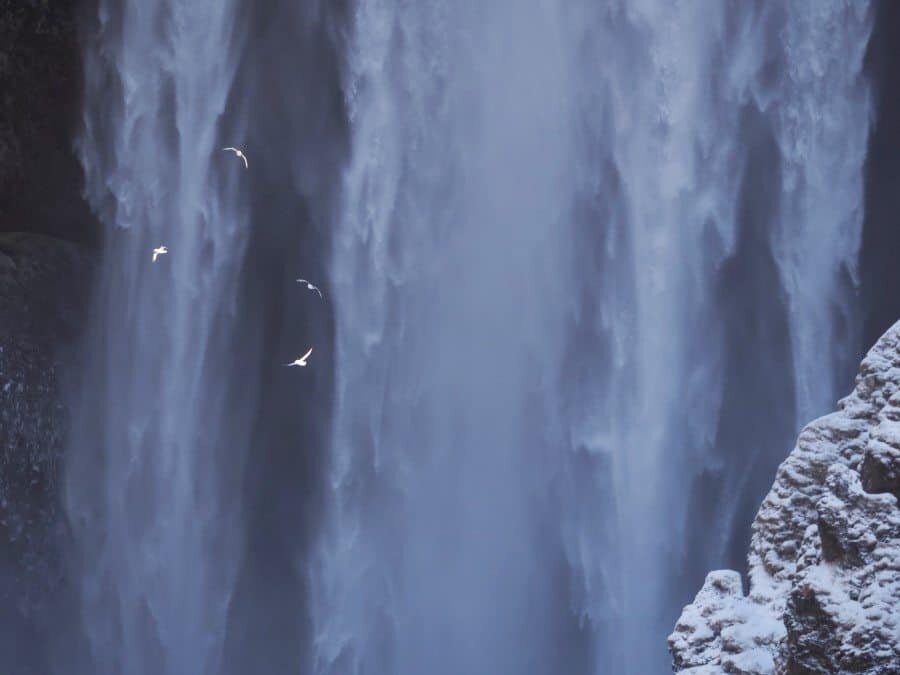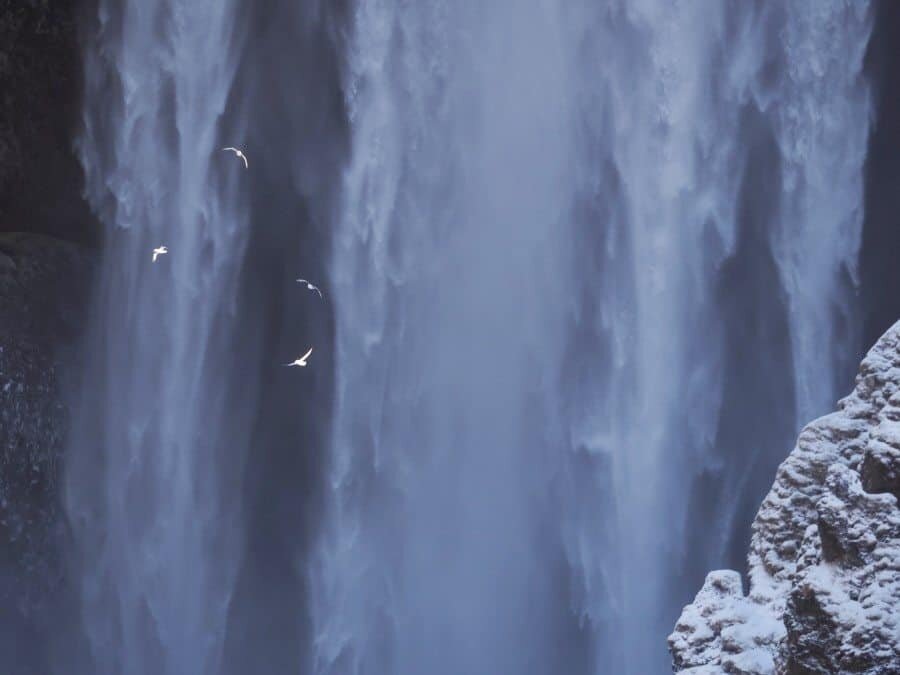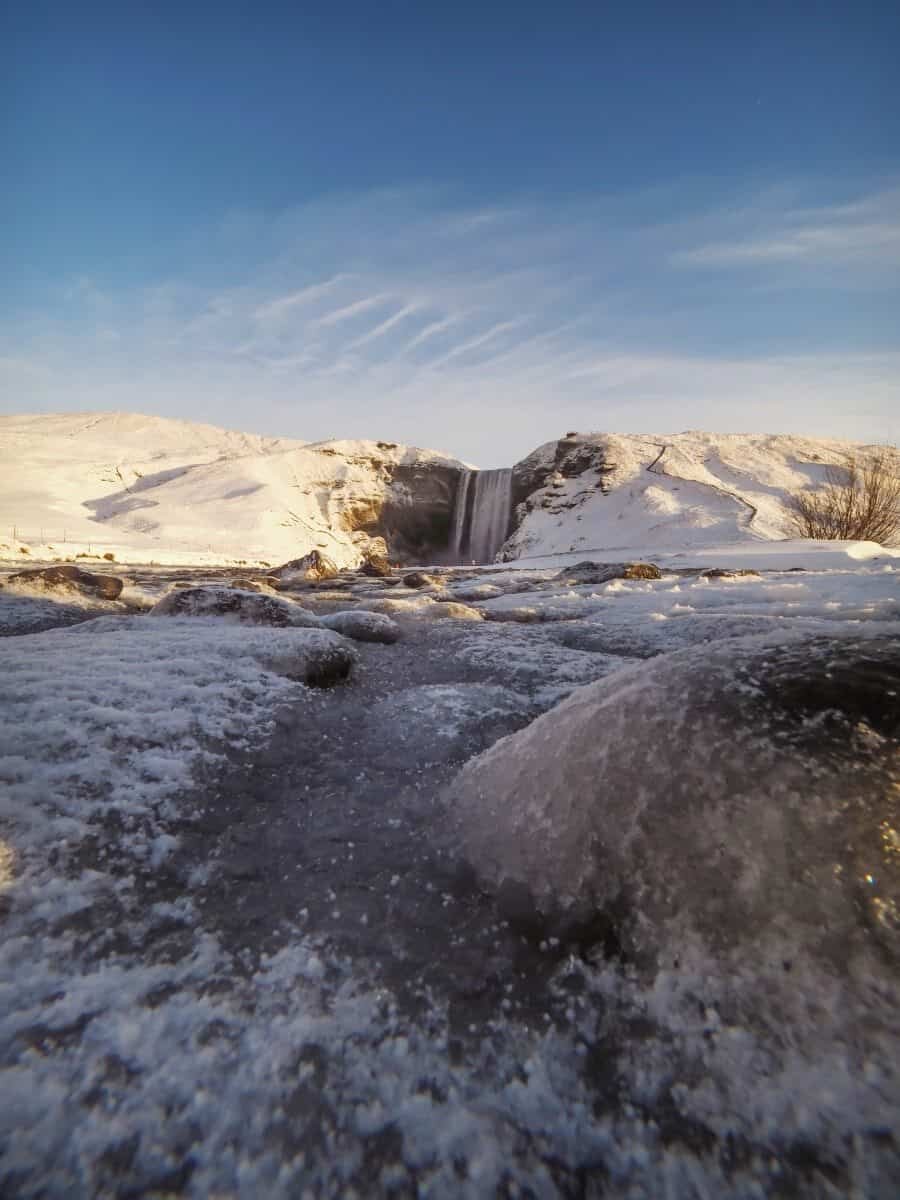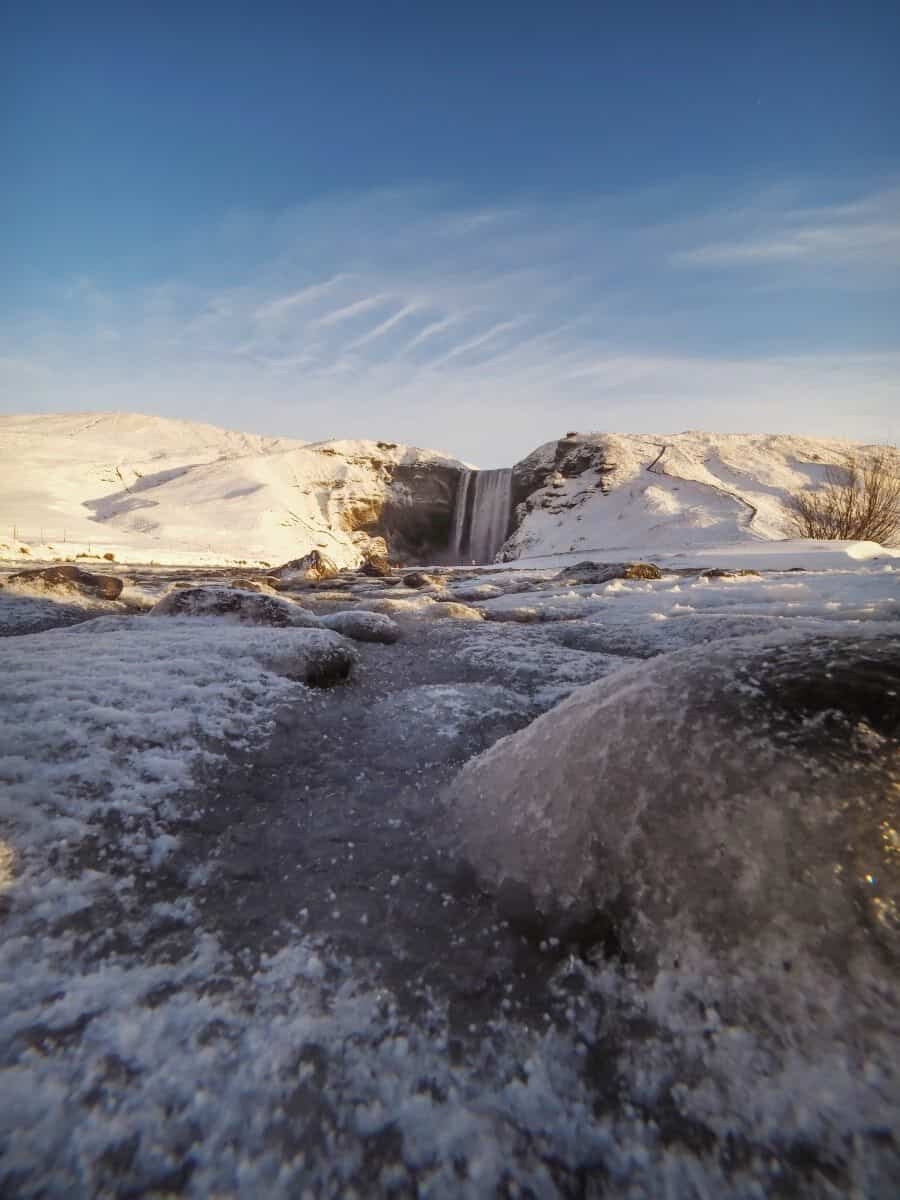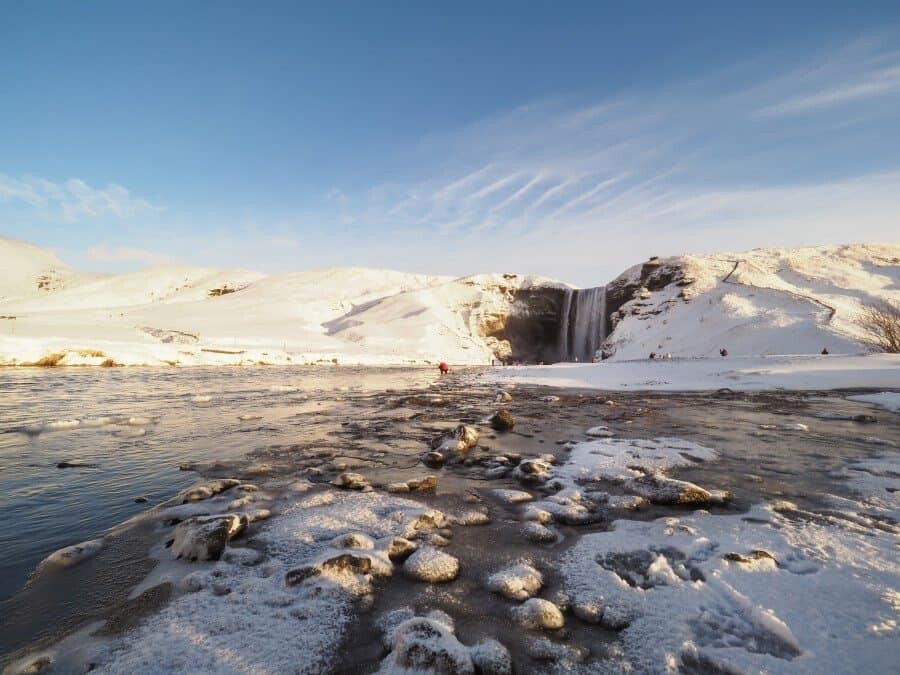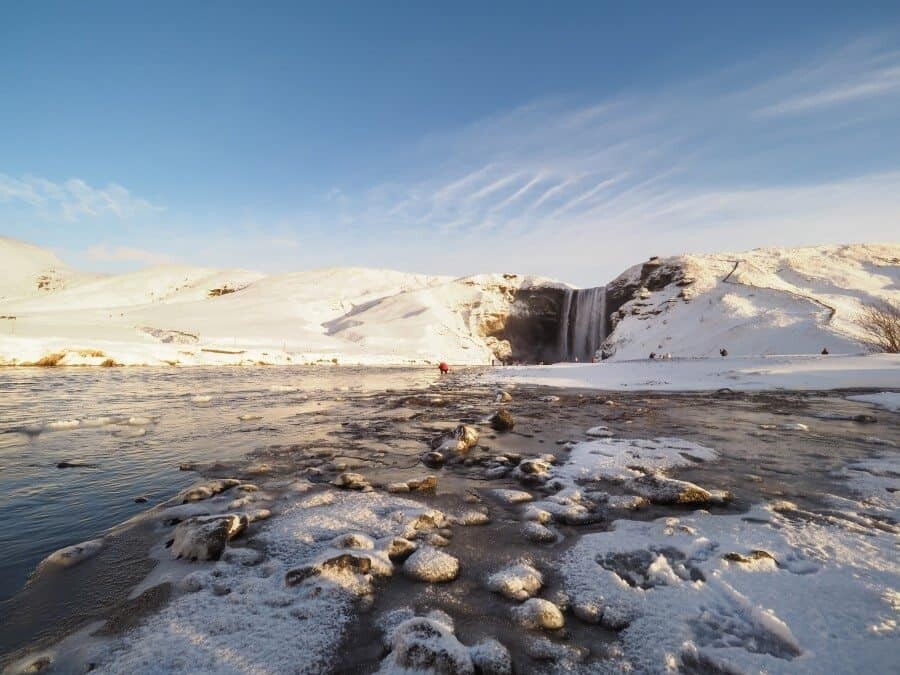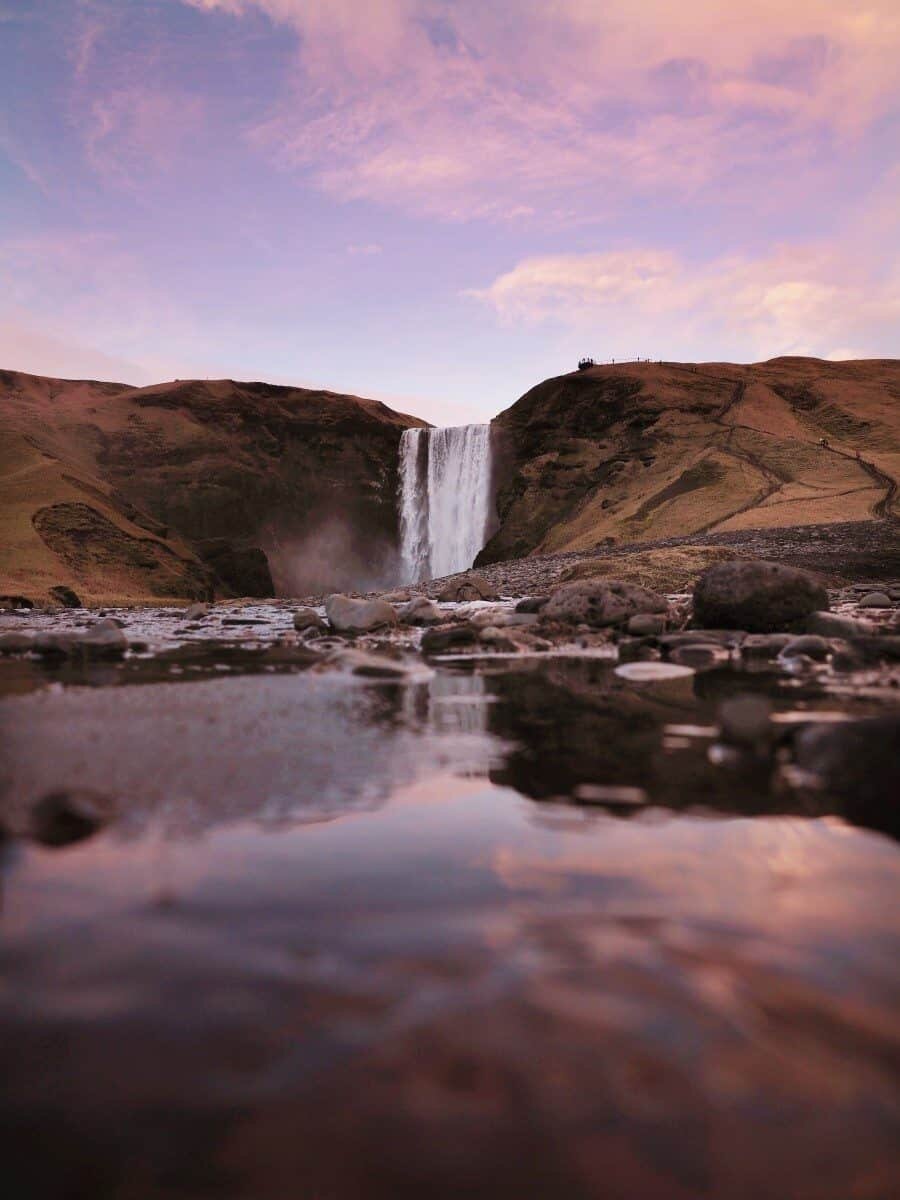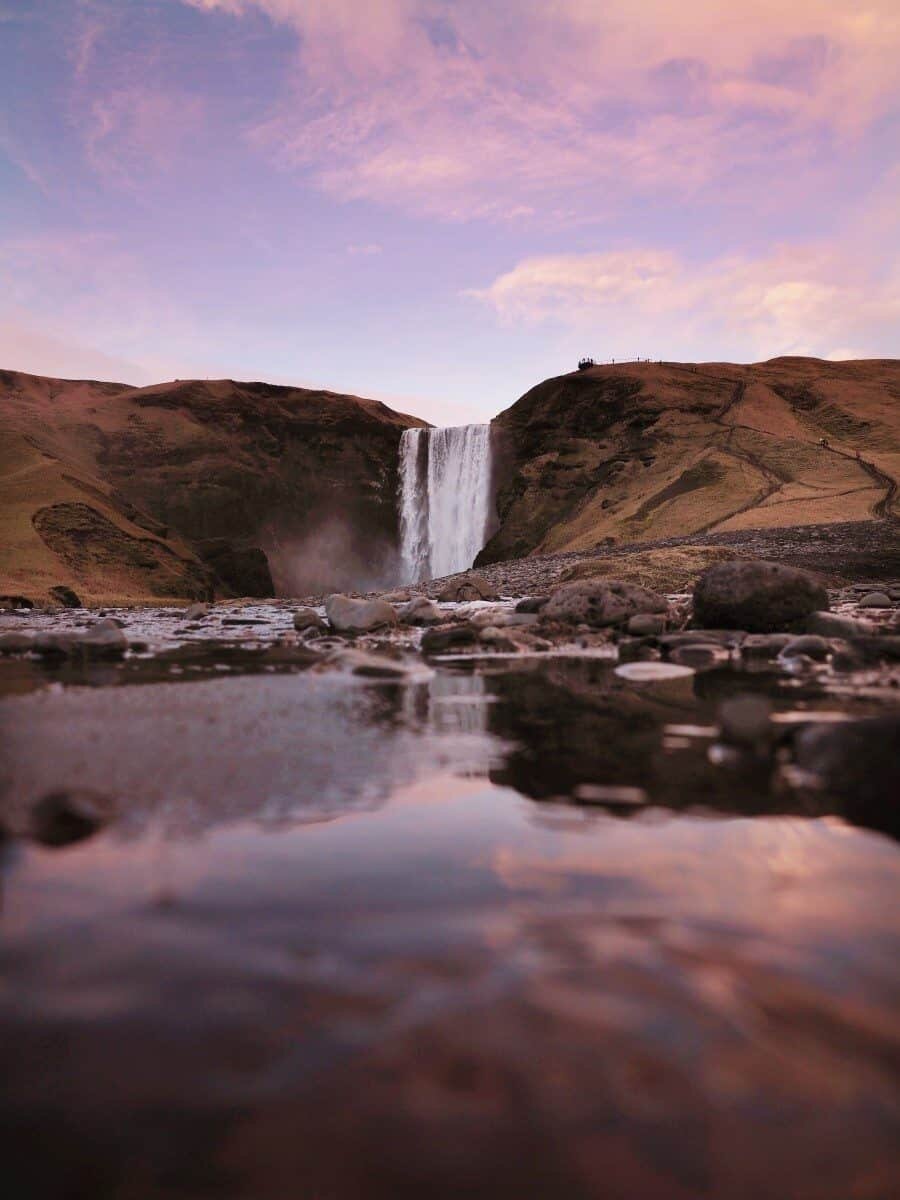 Have you been to Iceland or Skógafoss? Let me know in the comments below and feel free to share a link to photos you took there!
To pin for later, please use the graphic below ↓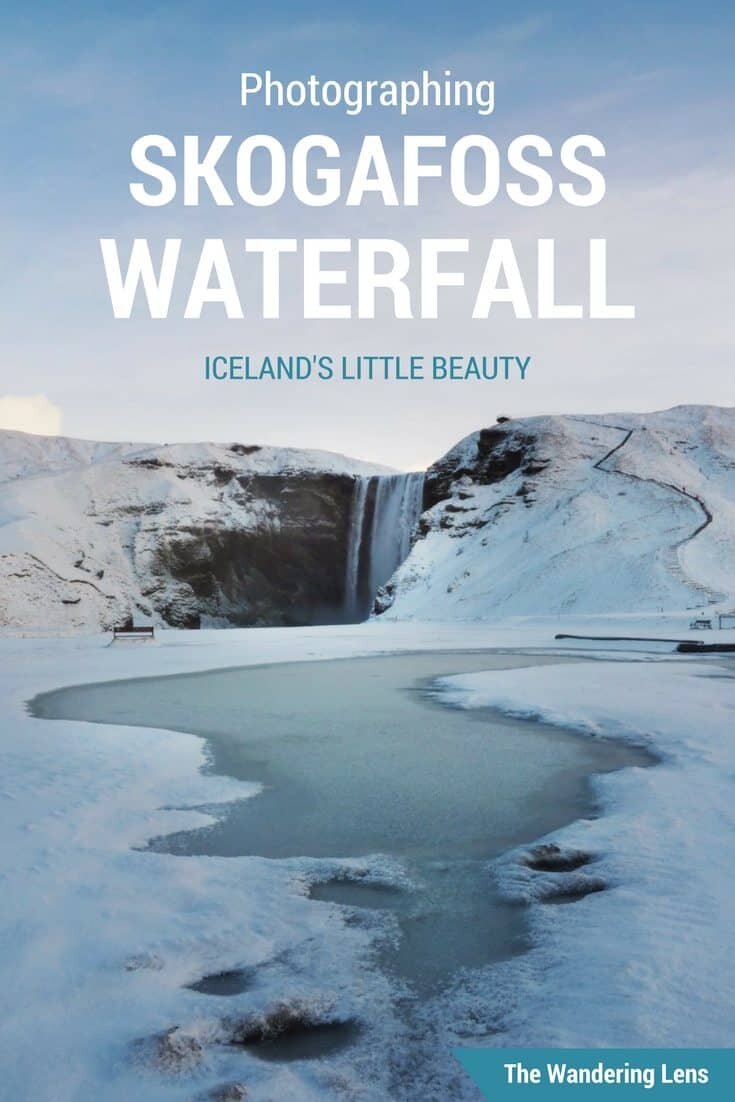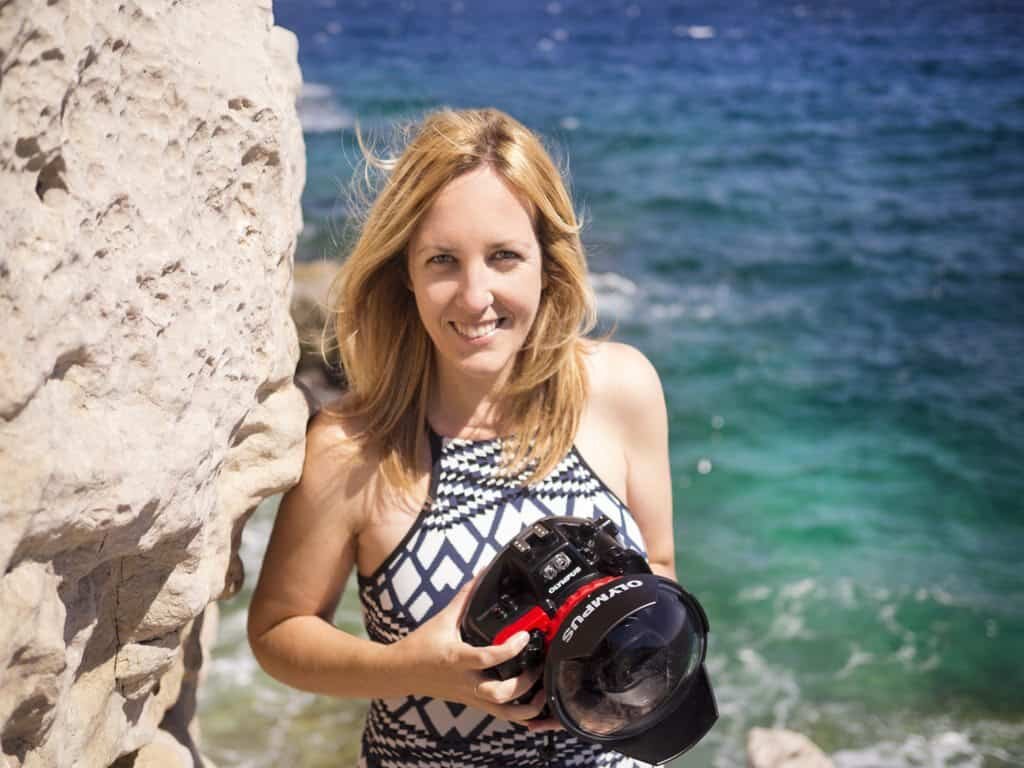 Hello! I'm the founder and photographer behind The Wandering Lens.
With 17+yrs experience as a professional travel and landscape photographer, all advice found on this site is from my personal experience on the road. I hope it's useful for your own travels and would love to hear in the comments about your trips and experiences around the world.