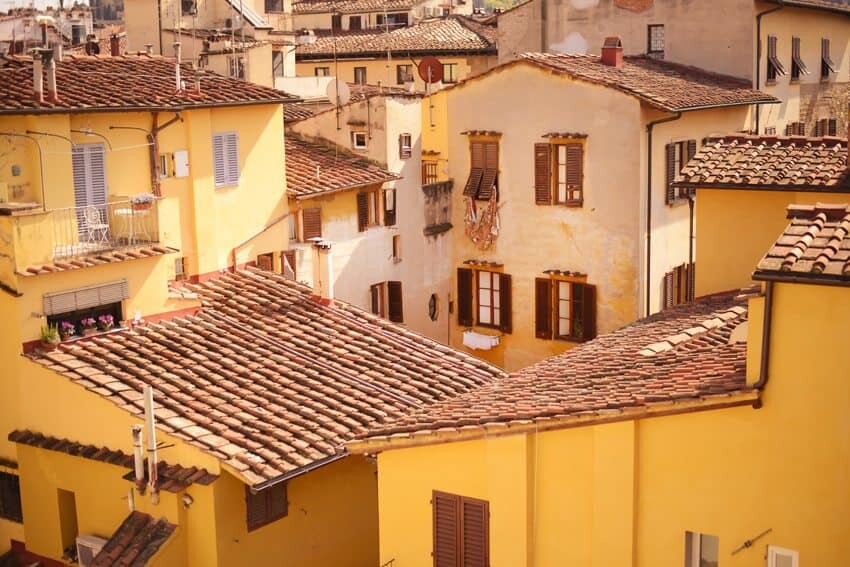 Where to Stay in Florence
NH Portra Rossa: Website for Bookings
Via Porta Rossa, 19, 50123 Firenze, Italy
Researching hotels in Florence left me a little spoilt for choice. Based in the historic centre with a room that had some character and a comfy bed was my check list. The only thing that made my choice difficult was that most hotels are in charming buildings, it is Florence after all and almost all have something special about them. Then I came across the NH Porta Rossa. A little gem amongst the endless list of options.
I kind of fell in love with an image of this hotel more than anything else and to be honest this happens pretty regularly with me. The photograph showed a narrow alley leading toward the historic façade of the 12th century building, rustic wooden shutters and ornate detailing around the giant red doorway, it just looked so welcoming and I could instantly see myself walking along the street and right into this hotel.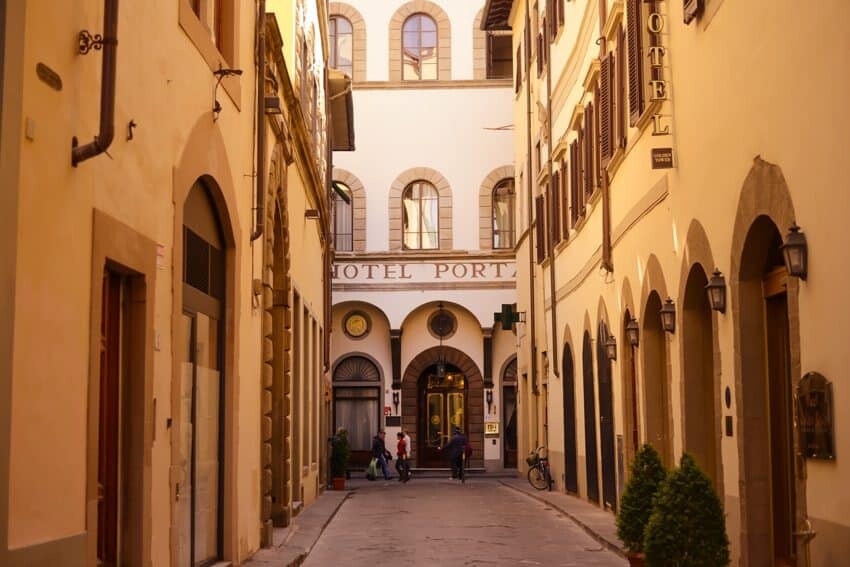 NH Porta Rossa boasts more than 70 rooms each restored and decorated with white marble, natural wood and in some, original ceiling frescoes. I stayed in a standard room which despite being the cheapest room category wowed me the moment I walked in. While it lacks colour, it makes up for this with polished natural wood floors, a gorgeous iron framed bed and spunky little red chairs that definitely didn't come from the 12th century.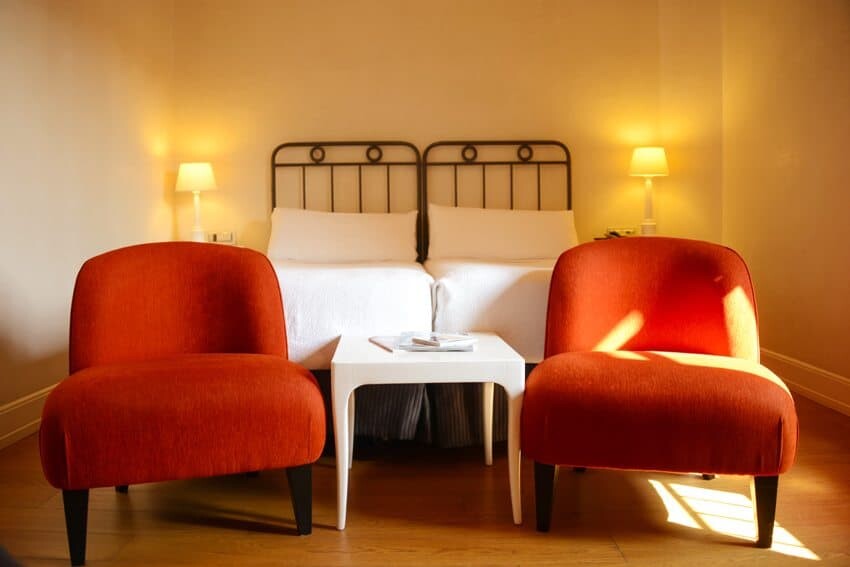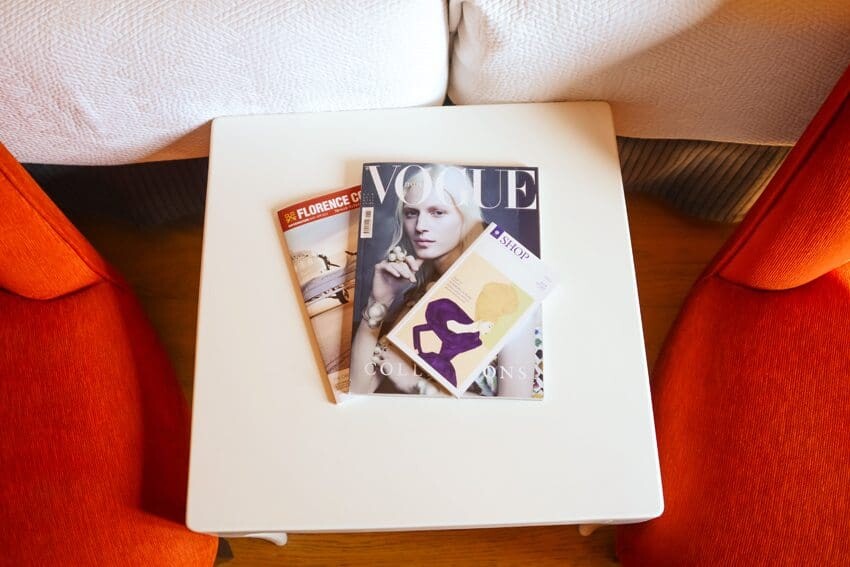 Each floor is accessed either by a lift which can be quite slow or the grand staircase was much more fun as you can have a peek at each floor's individual lobby/sitting rooms which gave the whole hotel a very homey vibe.
Click here to read 'The Best Photography Locations in Florence, Italy'
The first thing I did upon entering my room? Dumped my bags and opened the huge floor to ceiling shutters to see what view I had chanced upon. Freshly hung washing lay strung across clothes lines from terrace to terrace, terracotta rooftops sat like a perfect Tuscan scene and below me was a pedestrianized street with locals riding past on bicycles. Starting every day with this view was incredible!
Located on via Porta Rossa means staying here bases you right in the heart of Florence. You're within a few hundred meters of the amazing Duomo and art galleries, a 10minute walk from Florence Santa Maria Novella (train station) and of course the Ponte Vecchio awaits after just a short stroll along the river.
From a photography perspective, this location is spot on for adventuring and capturing the city. I spent each day out and about venturing in every direction away from the hotel but on the last night, I wandered a little closer to my temporary home. Ponte Santa Trinita and Ponte alla Carraia are just a short walk from NH Porta Rossa and you can plonk yourself right in the middle or either bridge (on the edges of course!) with a little picnic of Italian goodies and watch the sunset colours sink over the infamous Ponte Vecchio…a view tourists cramming into the viewing areas on Ponte Vecchio won't get to see, and you'll be one of a handful of people rather than sharing your view with hundreds!
Being a four star hotel it's a little more on the 'treat yourself' level but I would stay here again in a heartbeat and found as a solo traveller it was an ideal base, safe and most of all that view out my bedroom window was just super dreamy…
*All reviews are undertaken independently and The Wandering Lens was a paying guest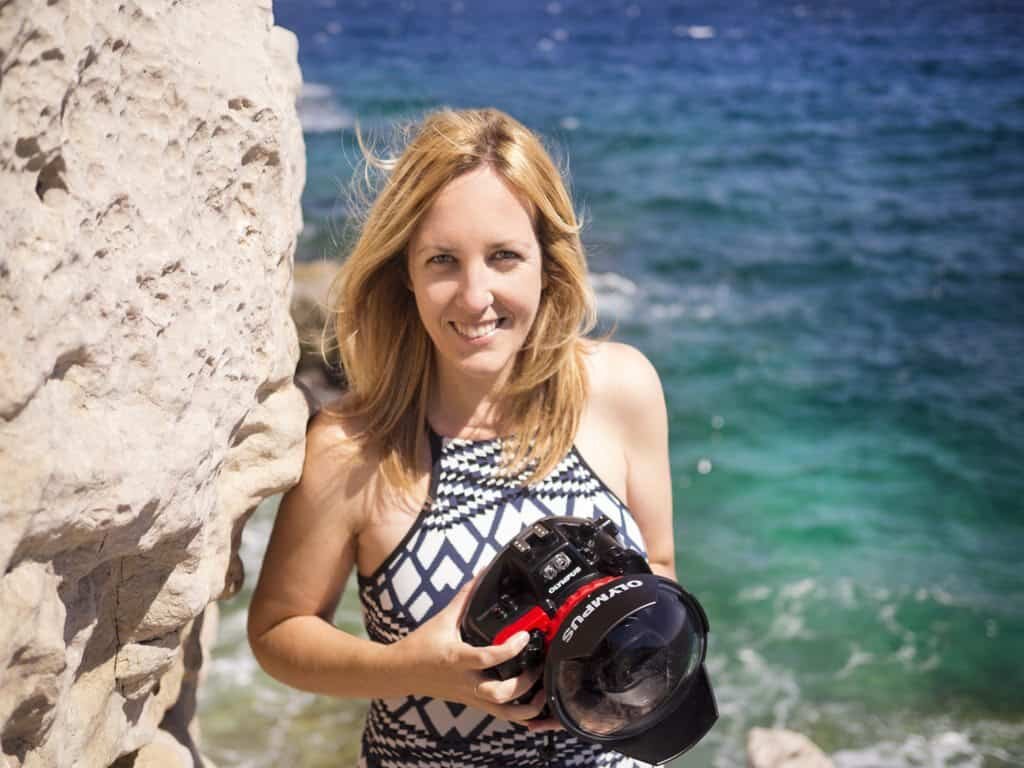 Hello! I'm the founder and photographer behind The Wandering Lens.
With 17+yrs experience as a professional travel and landscape photographer, all advice found on this site is from my personal experience on the road. I hope it's useful for your own travels and would love to hear in the comments about your trips and experiences around the world.