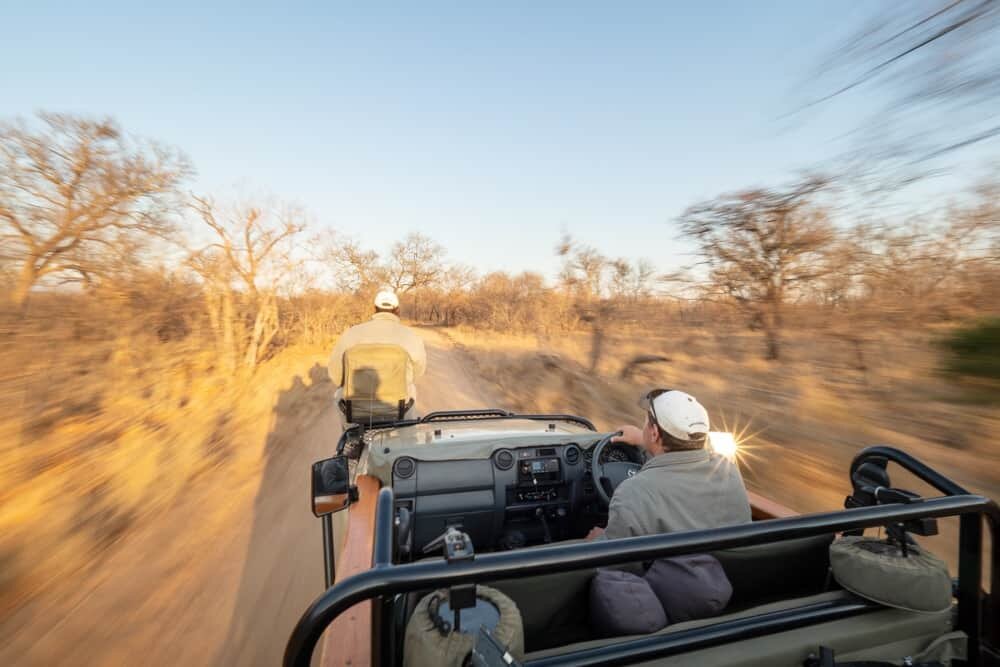 Blend Conservation + Wildlife Photography
As the plane descends closer to the ground the air of anticipation rises…is that an elephant or a rock? Ooo zebra, nope…road grate. Perhaps I was a little too eager to spot an animal from the flight but the landscapes you fly over on the way to Hoedspruit inject a sense of adventure, even if you're jet lagged and a little weary.
Hoedspruit is located on the edge of Kruger National Park in South Africa and landing here provides access to so many photography experiences. There's a large focus on conservation efforts and it's by getting involved with these programs that helps provide unique opportunities to photograph wildlife while also contribute to protecting it.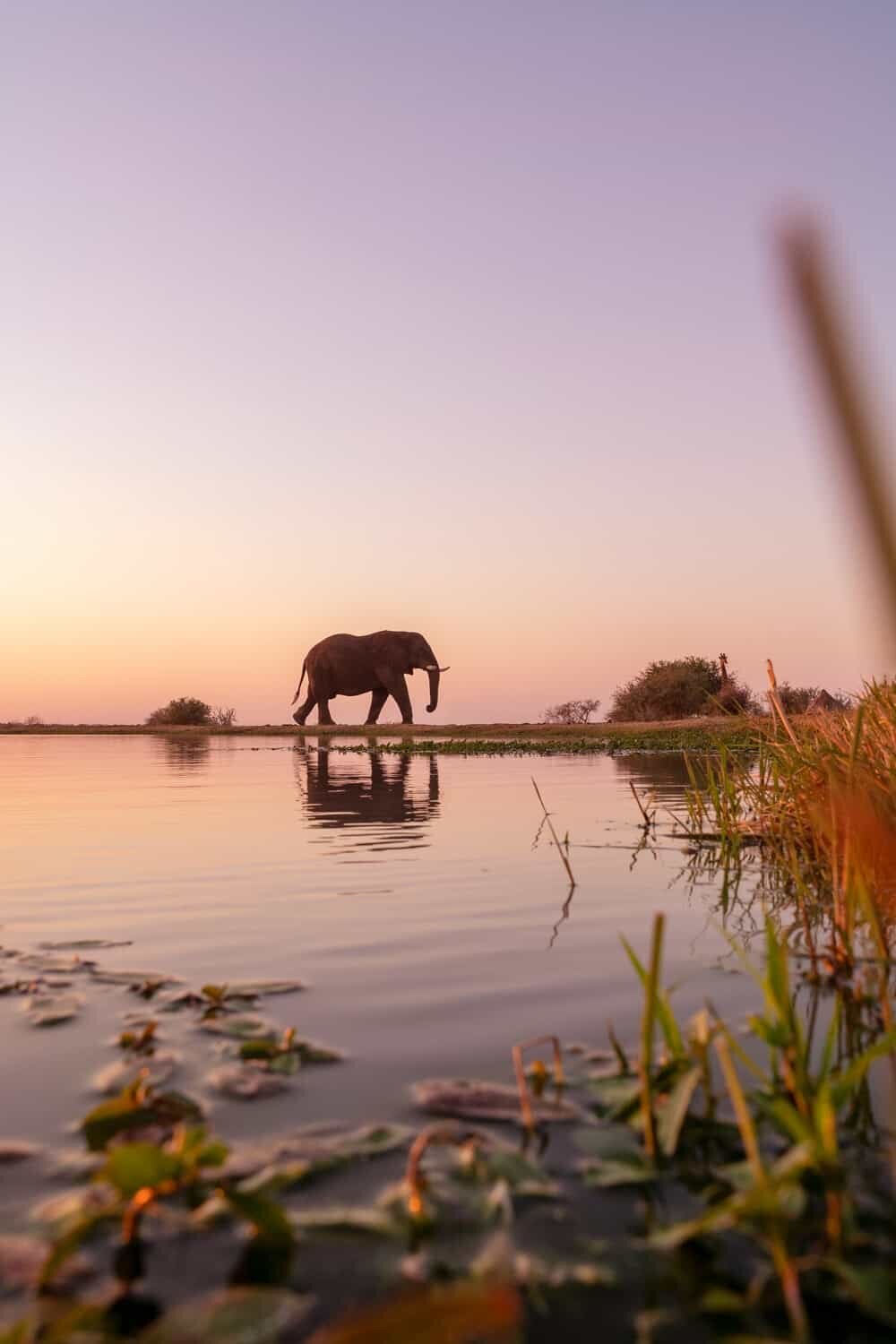 ---
Capture Elephant Portraits
Once you've experienced the presence of an elephant up close few things will compare to the power. Their mighty size and demeanor feels so calming yet obviously unpredictable however at Jabulani Safari, these cuties are used to humans and as such you can feel a little more comfortable while taking their photo.
While staying at Jabulani Safari you get to watch the elephants on their daily adventures but the most special of all (in my opinion) is when the elephant carers bring one or two of the elephants a little closer…so close that you can change to a wide-angle lens!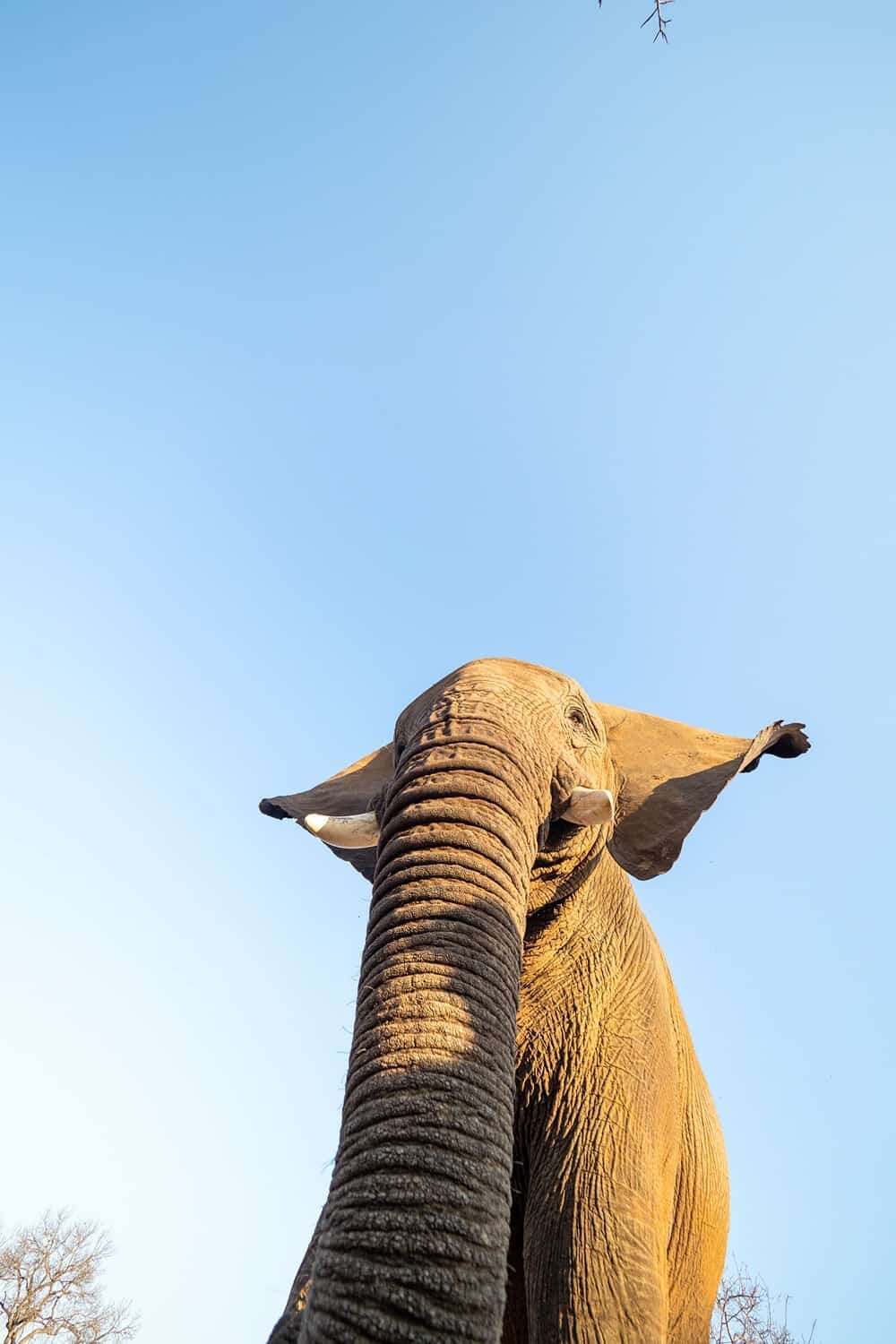 As they tell stories of the elephants, how they came to be part of the Jabulani herd and how they're cared for you can capture portraits of the elephants from an angle few people will ever get the chance. Maintaining a safe distance to ensure I wasn't annoying the elephant, I crouched down low to photograph upwards in an effort to highlight the trunk and ears.
It's an experience you'll walk away from with one of the biggest smiles on your faces!
Elephant facts: Did you know the sound of an elephant's trumpet calls can be heard up to 8km away? And their rumbling noises used to communicate travel faster over the ground that through the air!
The African Elephant (read more about HERD here) can weigh up to 6 tonnes and are currently listed as a vulnerable species.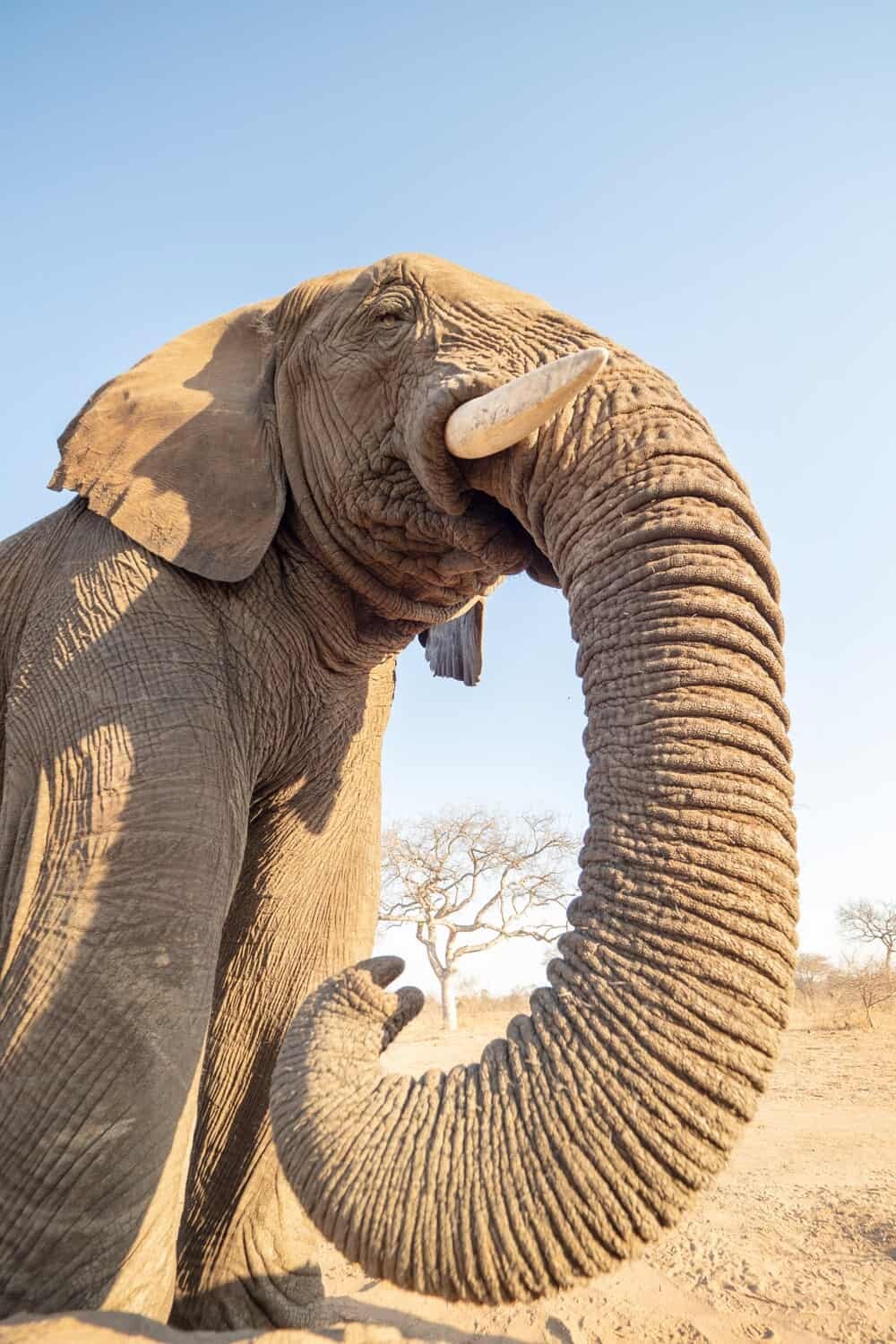 ---
Photograph vultures feeding at HESC
Carnage and chaos are two words that come to mind when thinking back on this particular experience at Hoedspruit Endangered Species Centre. Once a week the Cape Vultures are fed and if you've never seen a pit of carcasses torn apart before but hundreds of giant birds you'll be in for quite the shock/sight/smell…
Luckily, if you're focusing on taking photos of the movement and mayhem (yes I'm aware I keep using alliteration), then it'll take a while for the smells to really take over your nose. It gives you about a 5minute window of distraction until, bam. The sunshine and overpowering meatiness hits you like a wall of humidity.
Now, after painting that delightful picture, the experience IS really something else and despite sounded like I barfed behind the car afterward (I didn't), I'd totally recommend it.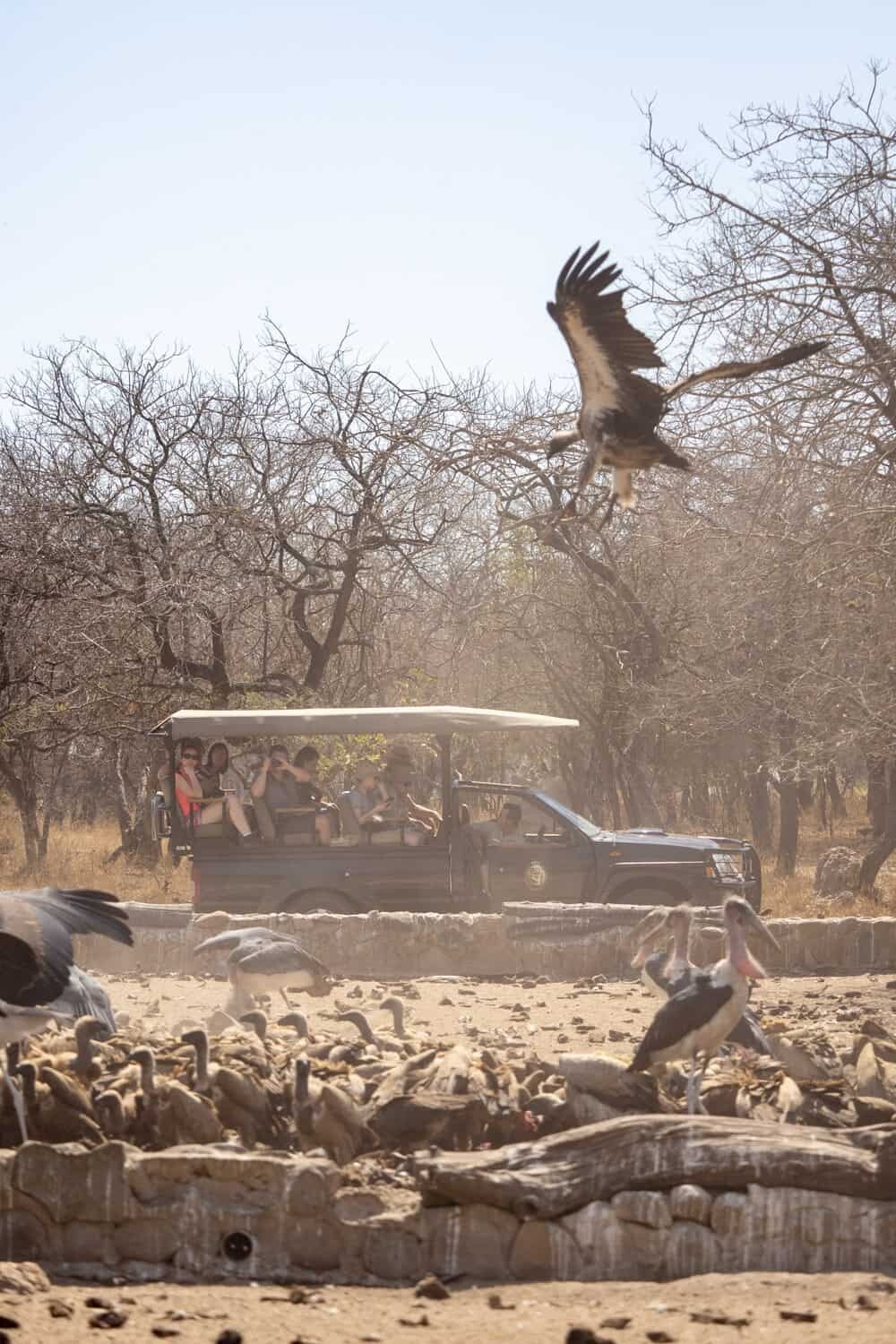 To see these birds hovering above in the hundreds, soaring high in the sky doing laps while the food is thrown into the pit is spectacular. Leaning out of the safari vehicle it was like watching Pterodactyls, or what I'd imagine they would've looked like millions of years ago.
As the rangers enter back into the vehicle the birds slowly descend, first up a few arrive and peck at the meat then another, then another and then it's an all out food fight. According to the HESC ranger, a group of fifty vultures can reduce the carcass of a sheep or impala to skin and bones in 20 minutes.
Cape Vultures: Listed as endangered in 2015, they can weigh up to 11kg and have a wingspan of up to 2.6m. They're height can be up to 115cm (they look huge when flying!) and fascinatingly, only lay one egg per year.
Best Gear: 40-150mm f2.8 pro lens or similar. Having a zoom lens enables you to get into the action without having to risk your life! You can opt for a telephoto lens but the chaos happens so quickly that having a versatile zoom lens enables you to keep your options open incase there's a sudden bunch squalling in the nearby trees.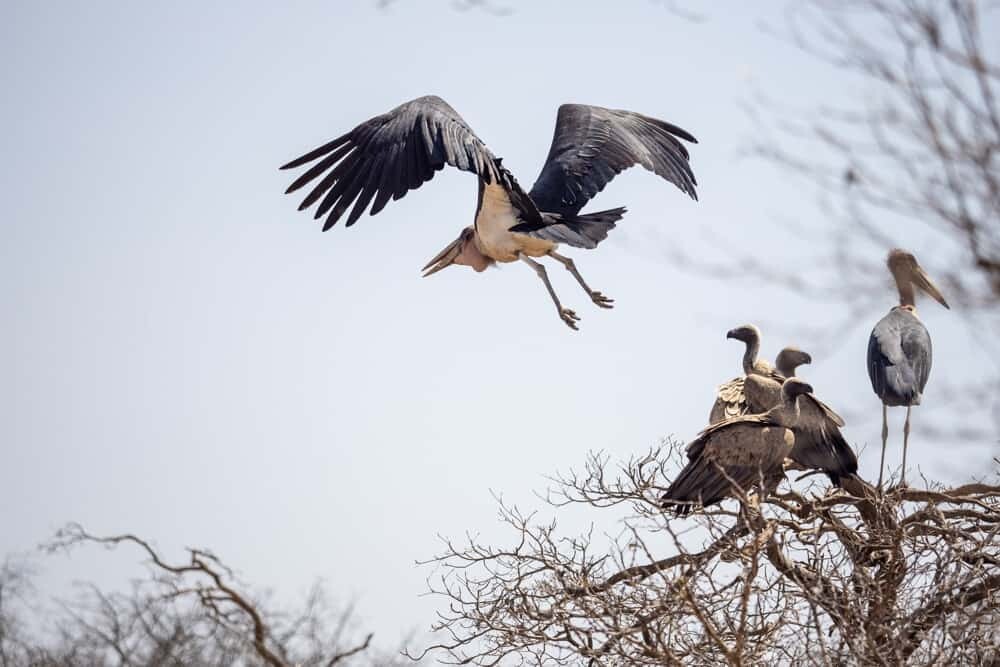 ---
Take a sunrise safari in Kapama Private Game Reserve
Sunrises are pretty and of course worth waking up (sometimes) for but pair them with elephants, rhinos, lions, zebra and giraffe; I'll be up every, single damn day. Waking up with the knowledge you're about to venture through the African bush and see who knows what is one of the best motivations for leaving a bed at Kapama Karula.
With a tracker guide and ranger, you'll head out in a safari vehicle and it's anyone's guess what you'll see first. Although, it'll probably be an impala, these cuties are everywhere! The benefit of a sunrise safari is that the animals are all waking up with the sun, meaning they'll be starting to wander around and feed in the morning light…perfect for capturing wildlife portraits.
Read about my stay at Kapama Karula here.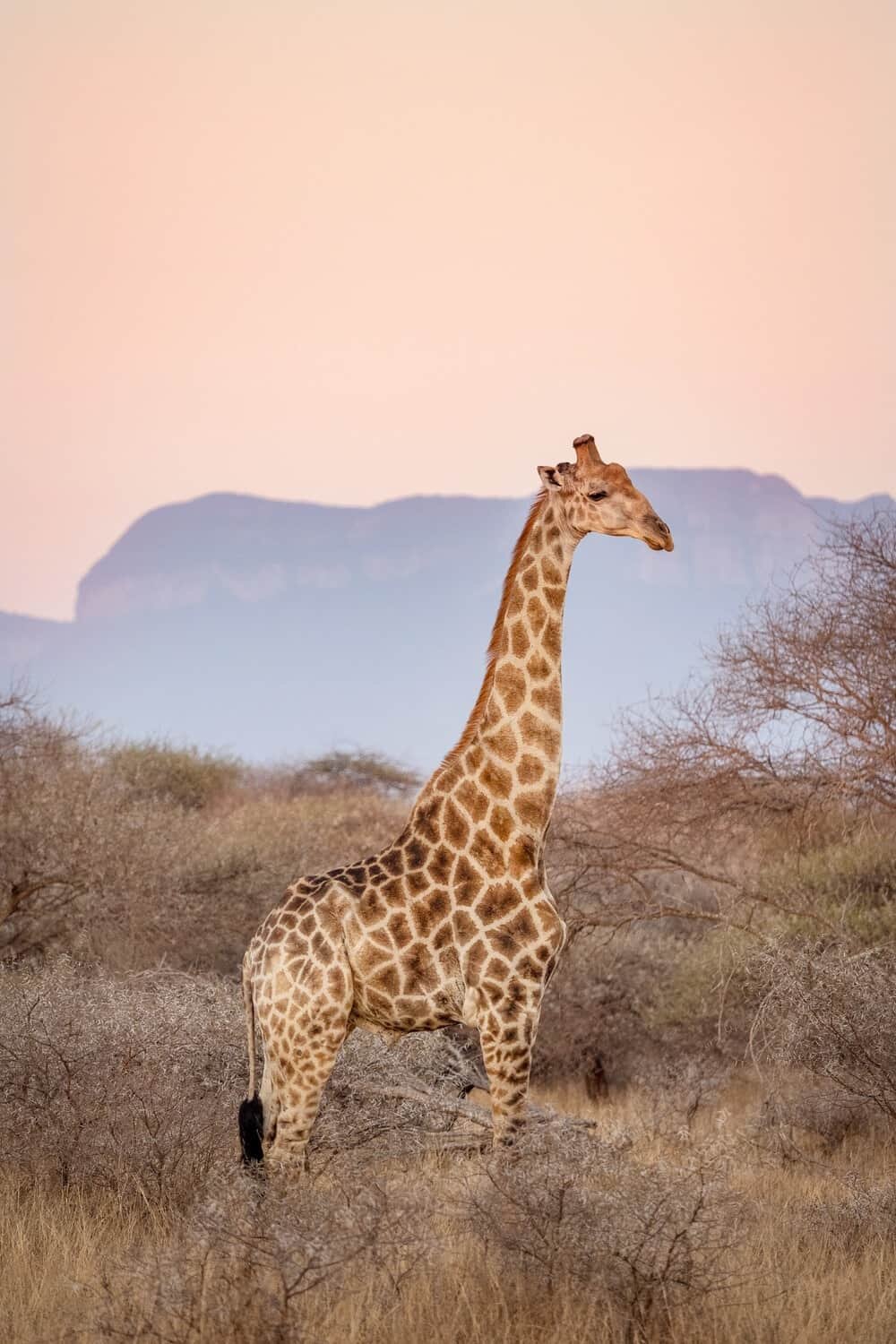 The morning light is so soft and delicate and the guides are usually photography enthusiasts themselves, knowing where to maneuver the car to get you the best angle.
Best Gear: Photographing on safari offers endless opportunities to capture images so I highly suggest taking as many lens options as possible! Having an element of weather resistance on your camera will also be handy as a lot of dust and sometimes rain can be stirred up within the vehicle. The Olympus OM-D E-M1 MKII + E-M1X both feature industry leading weather sealing, as does the new OM-D E-M5 MKIII which I can't recommend highly enough to avoid any worry about your camera getting wrecked on safari.
Lens wise it's about having versatility available to you. I shoot primarily with the 40-150mm f2.8 pro lens while on safari which enables me to capture wider shots but then get a little closer for details of the animals. Having the 300mm f4 on safari with Kapama Karula helped me capture some of the patterns, fur and faces of the wildlife too which is so special to see through your viewfinder!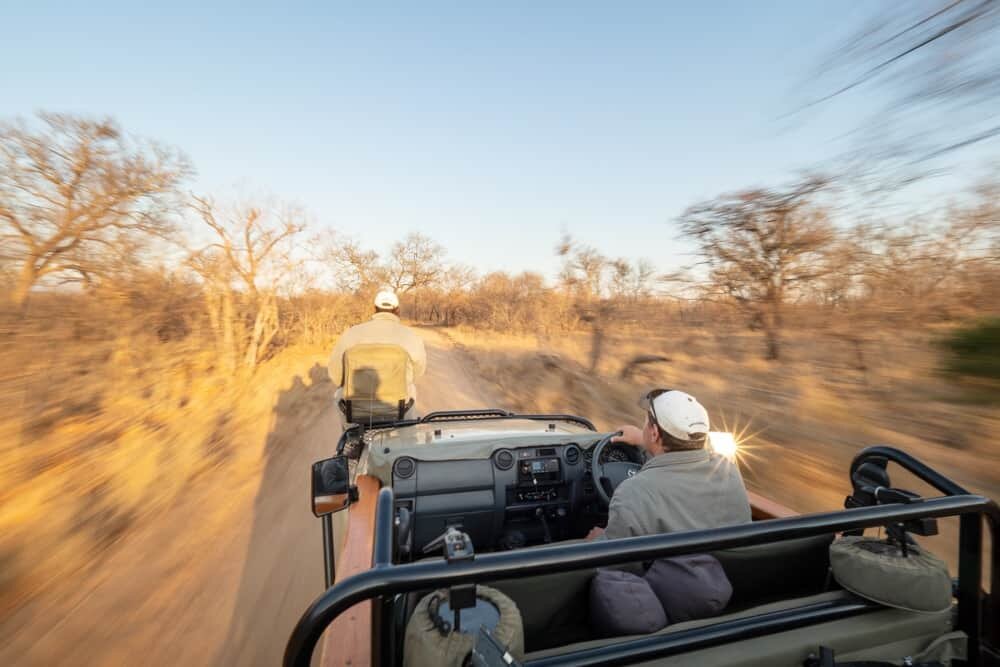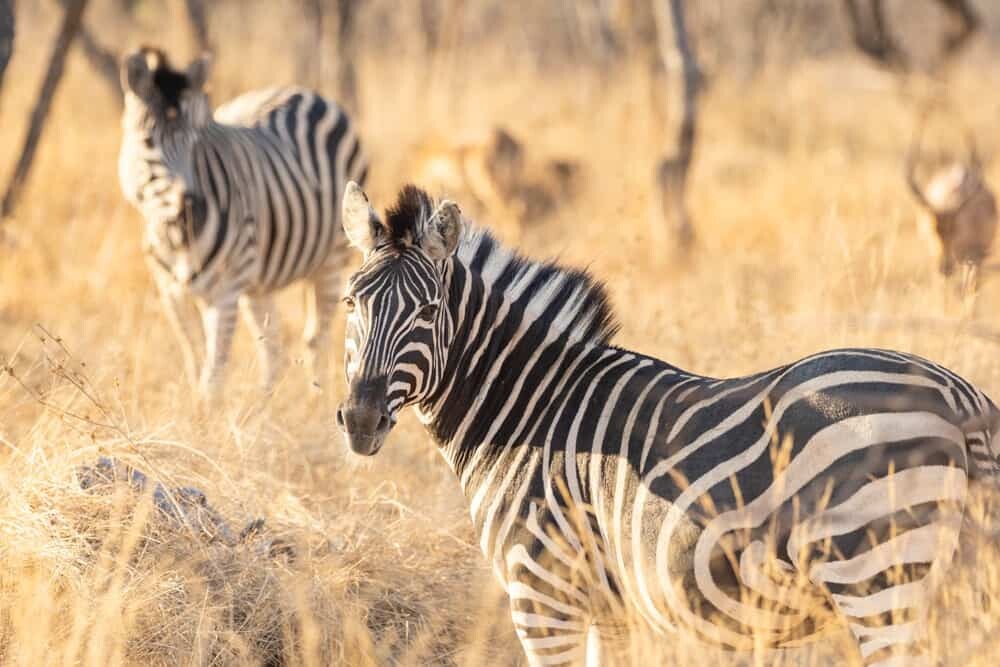 ---
Cruise the Olifants River photographing wildlife
If like me you're a fan of hippos then you need to take a cruise on the Olifants River. Open air boats depart Kambaku Lodge and Restaurant which rests on the banks of the river where crocodiles, birds and hippos can be seen, but the real fun is on the water.
Drift slowly along with your camera at the ready and eyes peeled to see any number of wildlife wandering the shoreline or in the distance. There's something to be said about being able to witness wildlife in the distance, going about their business, munching along and having no idea you're zoomed in and having a peek at their beauty.
The landscapes along the Olifants River provide a beautiful backdrop especially once giraffes pop up and provide the perfect subject to stand out…the poor things can't help but be seen!
Best Gear: Definitely a zoom lens or telephoto for this trip! Unlike a safari where you're able to drive along and sometimes get a little closer, the river of course restricts where you can go. So, I photographed the images below with the M.Zuiko 300mm f4 pro lens (600mm eqv.).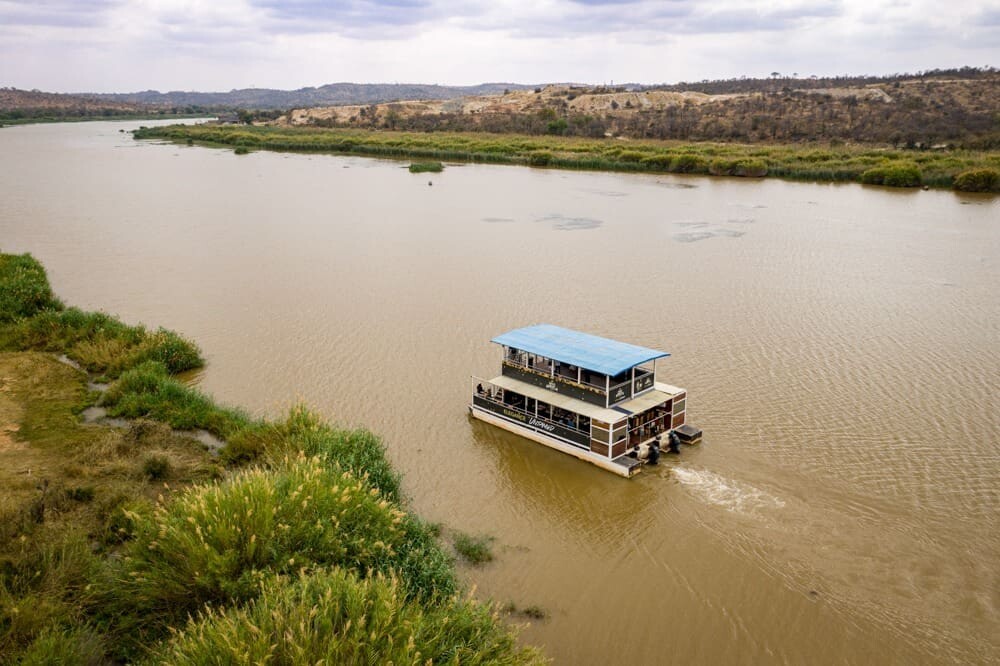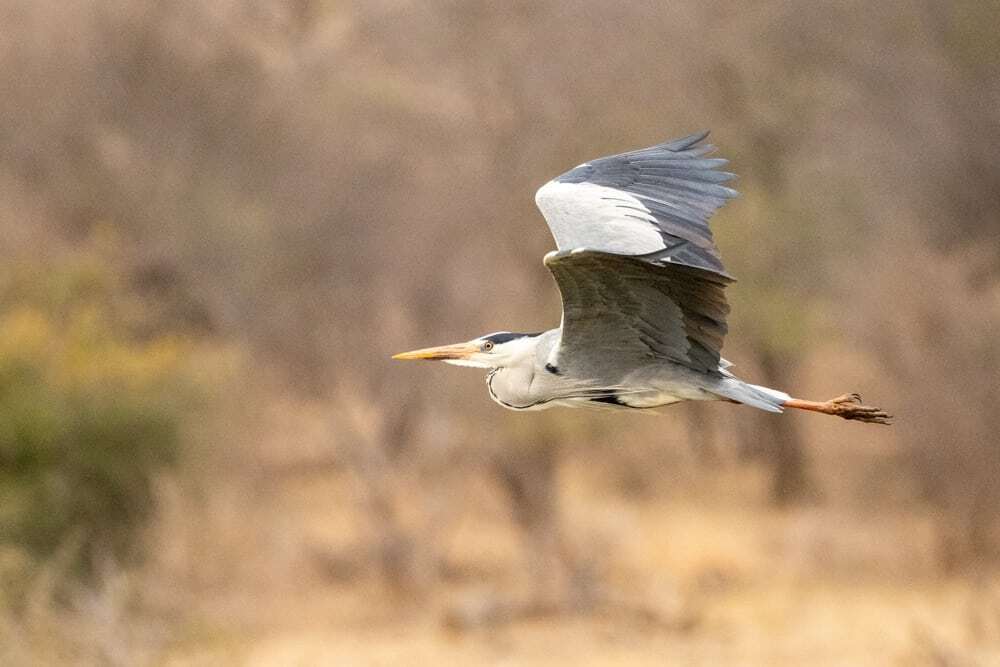 When to visit the Hoedspruit/Kruger region –
Due to its location there is actually little annual rainfall throughout the region, except of course for the summer months between November to February which can experience intense humidity and rainfall. This time of year is can not only can be a little uncomfortable but, it brings with it mosquitoes and the increased risk of malaria.
For dry, more pleasant conditions I highly recommend visiting between June to September when it's not too hot and not to cool for those morning game drives. The winter months have an average temperature between 16-20 degrees however during the heat of the day, you can by enjoying around 24-30 degree days!
For more information take a peek at the following links –
Rhino Notching in Kapama Private Game Reserve
South African Airways
Kapama Private Game Reserve
Jabulani Safari
Hoedspruit Endangered Species Centre
*This trip was in collaboration with Tourism South Africa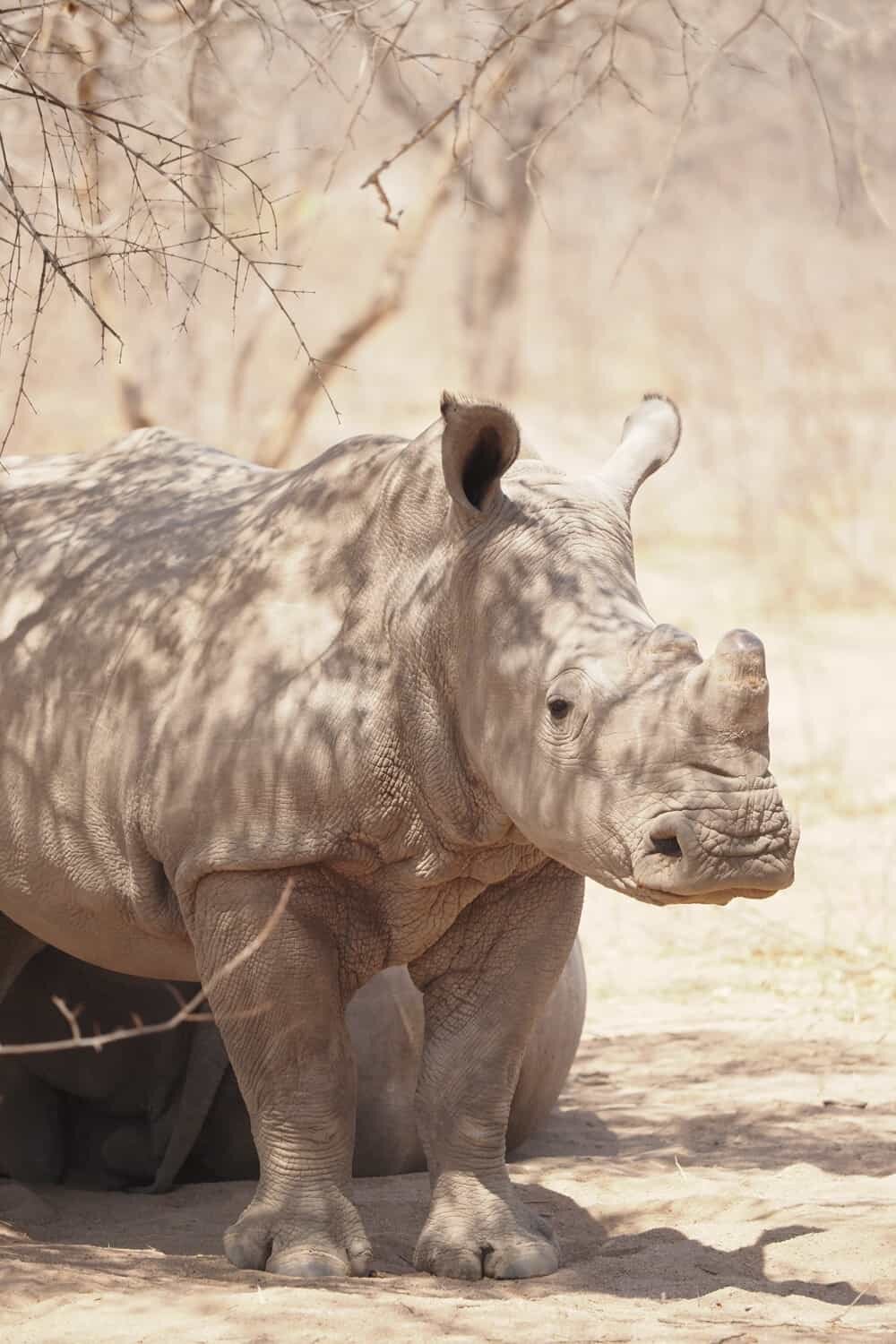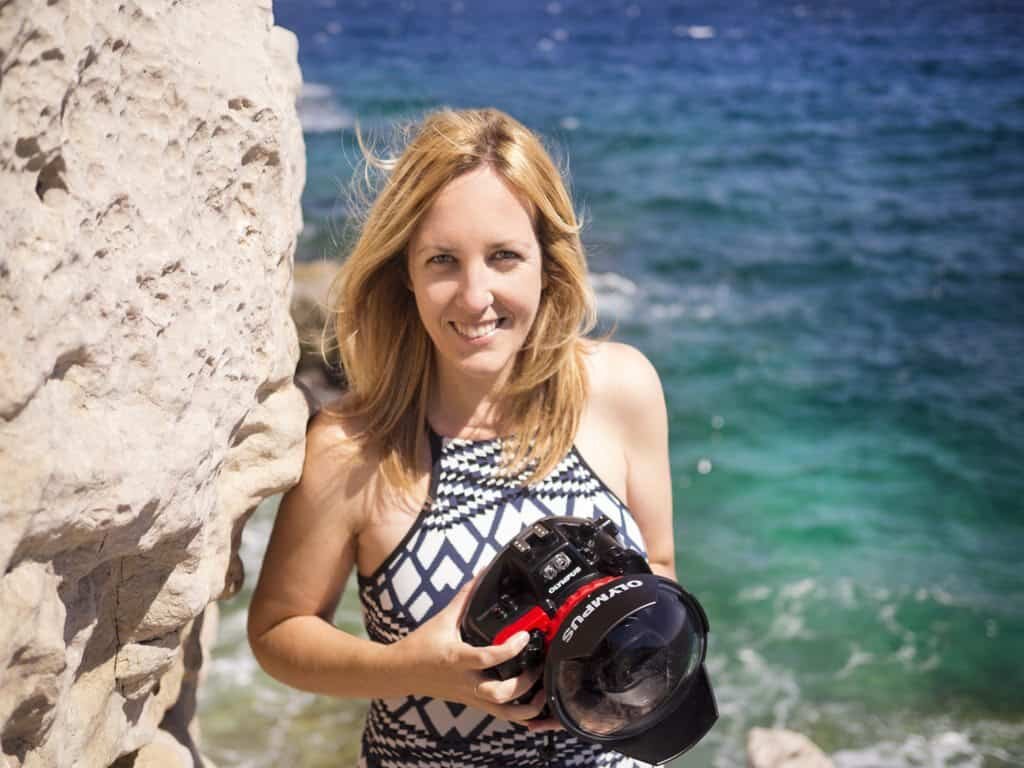 Hello! I'm the founder and photographer behind The Wandering Lens.
With 17+yrs experience as a professional travel and landscape photographer, all advice found on this site is from my personal experience on the road. I hope it's useful for your own travels and would love to hear in the comments about your trips and experiences around the world.