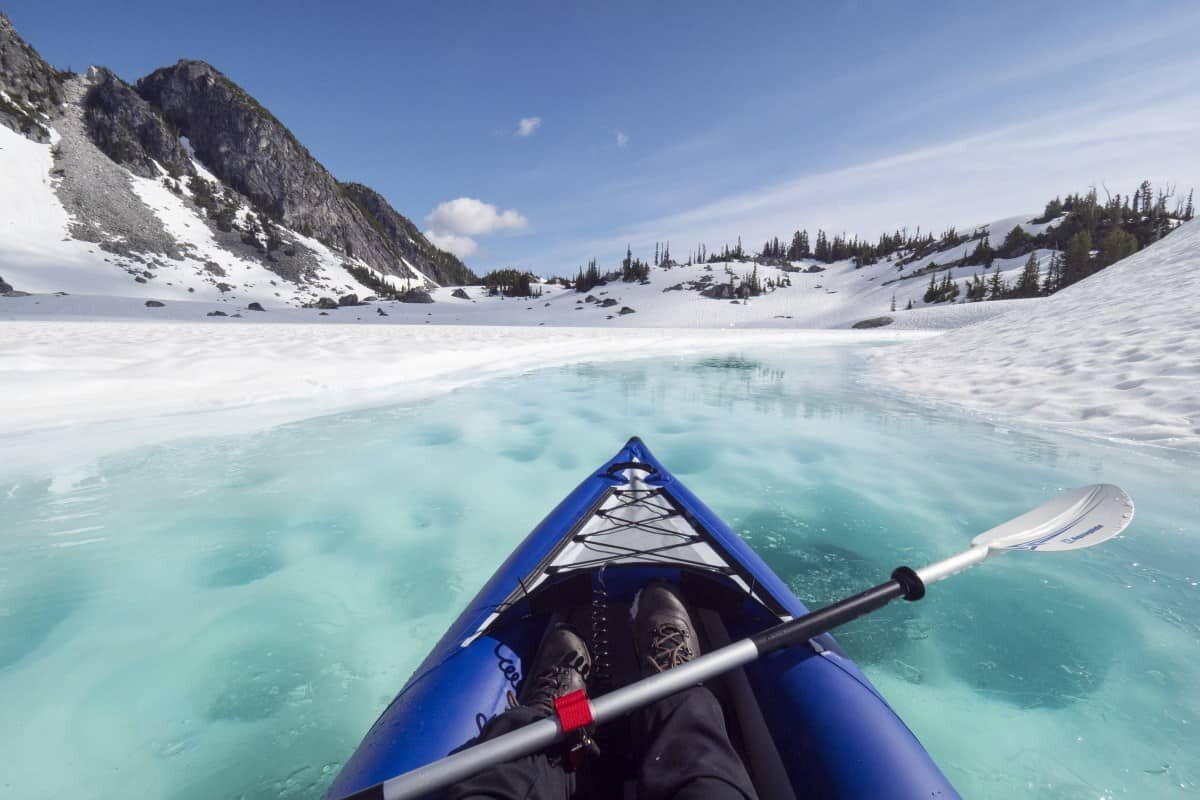 Hidden high in the Lillooet Range of British Columbia, Canada you'll find vibrant turquoise streams of glacial meltwater.
This natural phenomenon only happens for a few weeks each year and I have to say, photographing this landscape in is something I'll never forget.
Melting rapidly as summer creeps in, the streams produce an intense clarity and a brilliant blue hue which provides a striking contrast against the surrounding snow-covered landscape.
During the winter months the glacial lake is completely frozen over with snow covering the lake lying metres below the surface. Once Spring arrives in May, the lake begins to slowly thaw out, revealing colourful meltwater streams around the edges and creating what looks like a watery race track seemingly made for adventurous kayakers.
Every word in the thesaurus relating to beautiful, stunning and awe inspiring is relevant.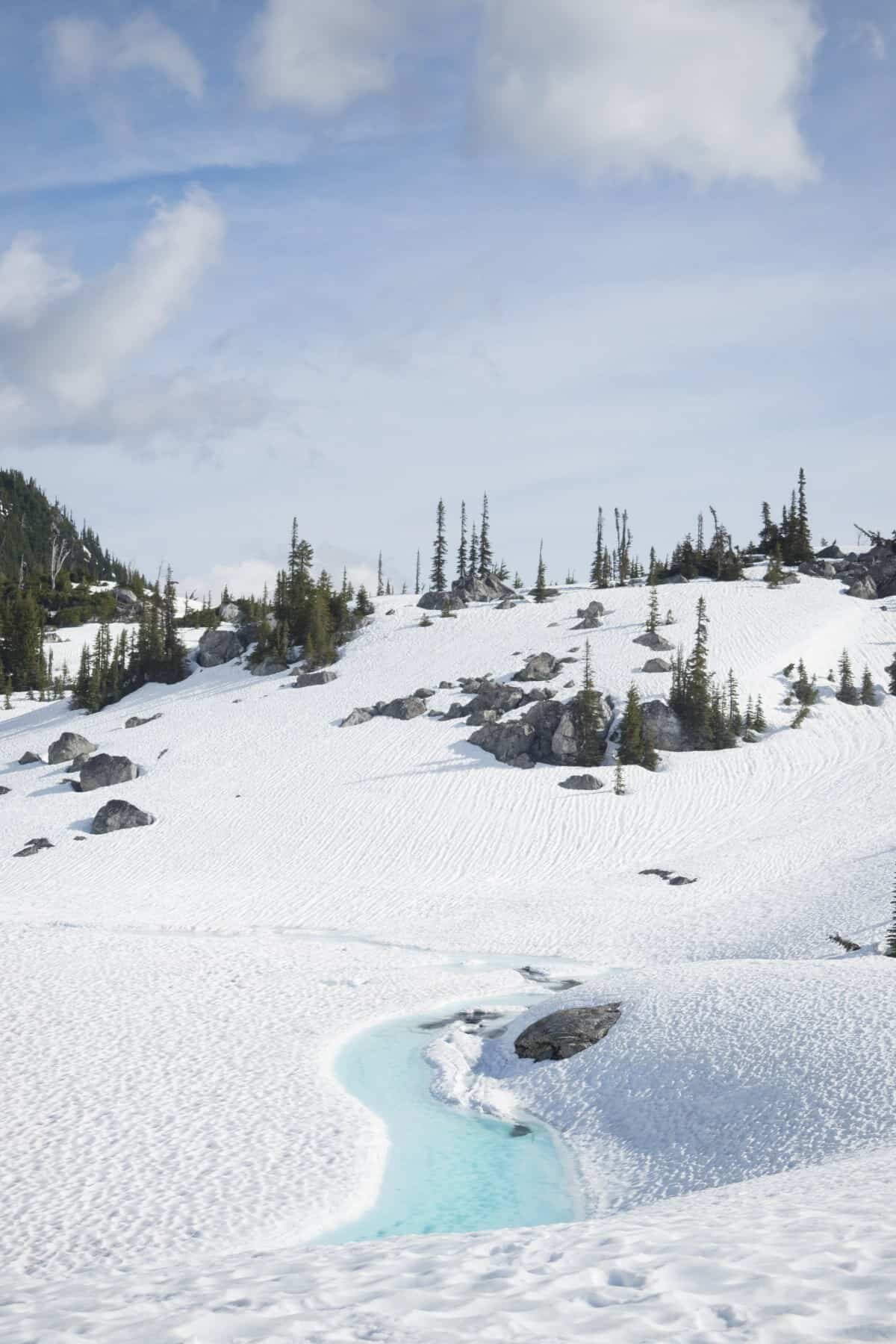 Above the surface of the meltwater alpine peaks and pines loom amidst rocky outcrops and white slopes. Below the surface a patterned floor of ice dimples ranging from a few centimetres in width to crevices more than 8ft deep in places provides a fascinating canvas to photograph. The conditions for split-level images was perfect.
I'll be honest in saying that it's taken me a few weeks to write about this trip because I've struggled to find the words to do it justice. I've got the photos, a collection of images you'll find by scrolling down that I'm so proud of and excited to share but words just don't seem to summarise the frozen landscapes, the silent atmosphere and the feeling of paddling over patterned ice down a meltwater stream.
To give you a little backstory as to why I did this trip, let's just say I can get a tad obsessive when I see a landscape that looks like it has potential for underwater photos. I first saw footage of this scene about 18months ago when some drone images and video taken by Nick Drader went viral on social media. Nick is the owner of Compass Heli Tours and the sole operator permitted to fly and kayak amongst this incredible scenery. Stumbling upon the meltwater, Nick had an inflatable fishing kayak with him back in 2016 and gave it a test run to see if it could be a viable business offering alongside his heli-fishing tours. Fast forward to now and whoa, I can vouch that this is one seriously, jaw droppingly, crazy cool day outdoors. See, words just don't work in this case, I'm lost on them.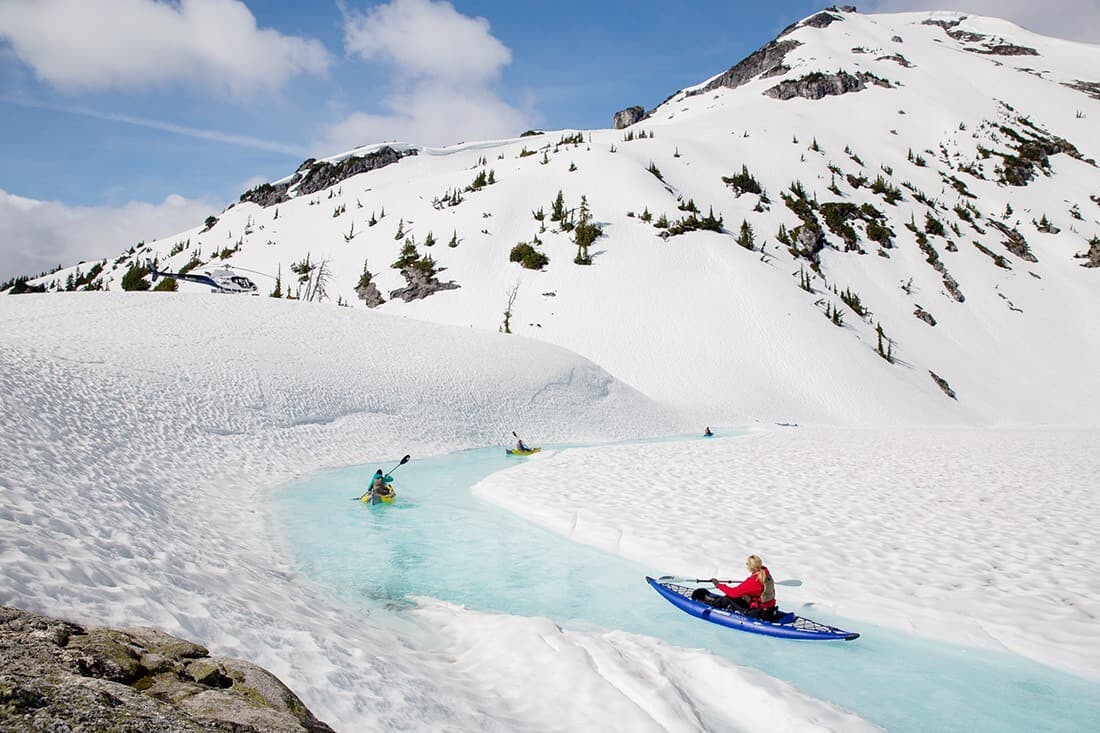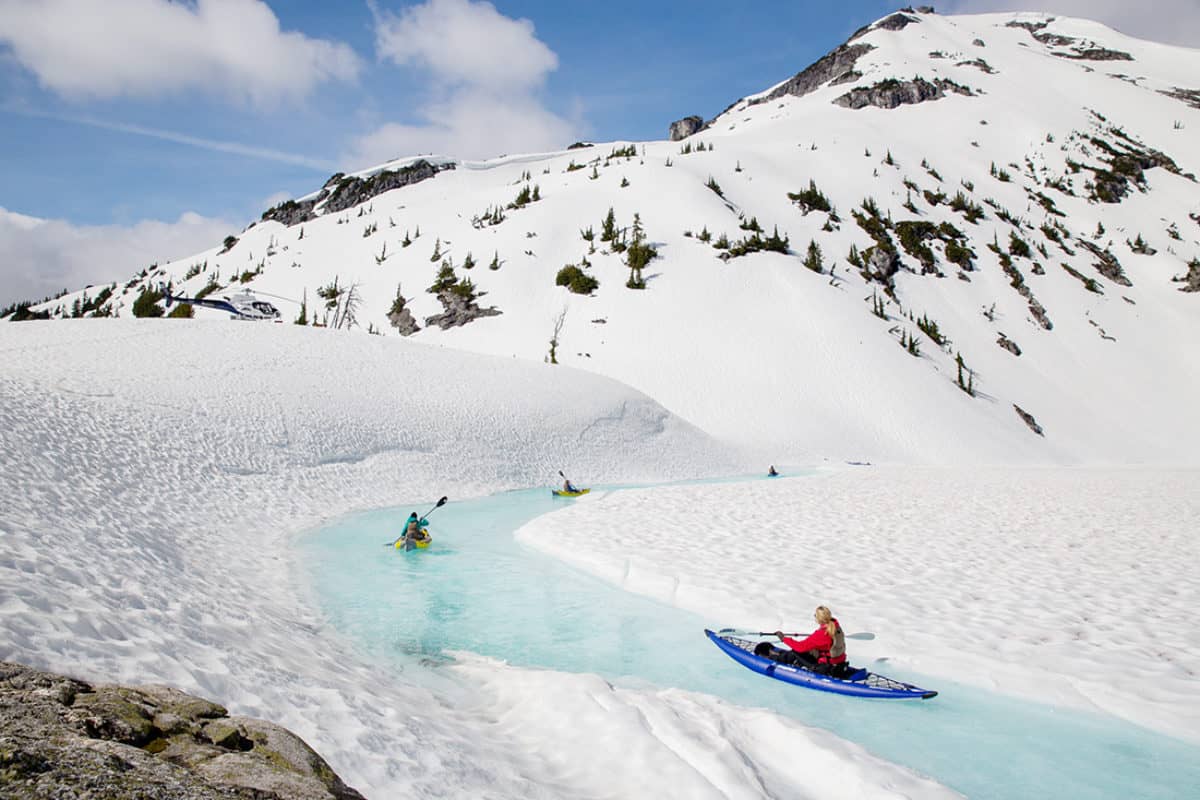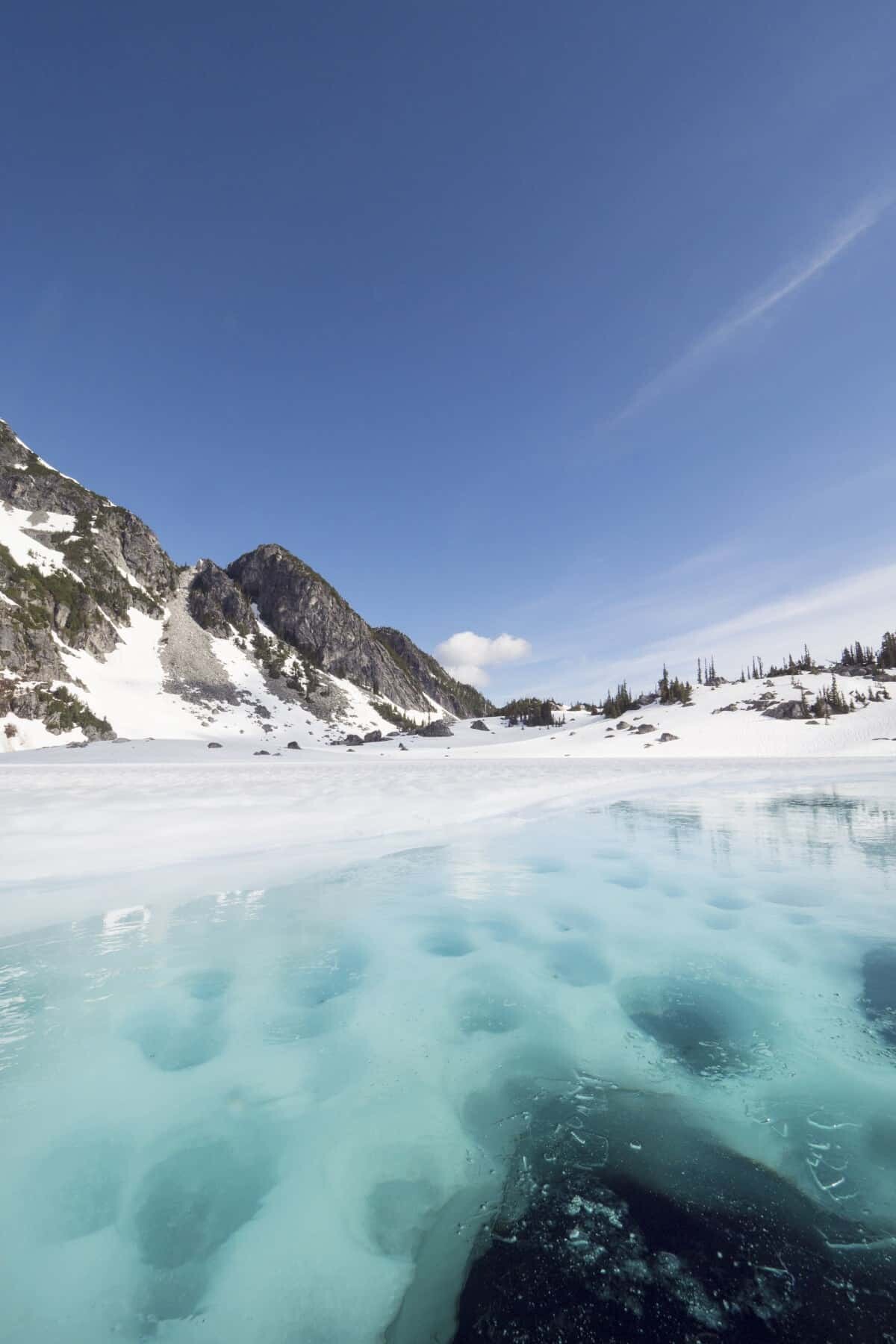 "Every word in the thesaurus relating to beautiful, stunning and awe inspiring is relevant."
From the images I'd seen previously I knew that if I could somehow get to Canada for the few short weeks that this landscape was there, I was ready to freeze my fingers off in order to capture some underwater split-level shots. I'd never seen underwater shots taken in this type of landscape and according to Nick, no one had taken them here either.
Because it's quite an expensive and weather dependent experience I'd been following the forecast for weeks in advance. I know this isn't super productive since it usually changes at the last minute but I couldn't stop myself, my excitement levels were out of control and if you've been reading my site for a while, you'll know my weather geekiness knows no bounds. Accuweather, Weather.com even Norway's yr.no were on my side saying that May 26th was going to be sunny skies and perfect.
Read my guide to 'Weather Forecasting for Landscape Photographers'
This was an experience that will go down as one of the best of all time.
Underwater Photography in Glacial Meltwater

The entire purpose of my trip here was to capture a series of split-level underwater images that showcased the mountain scenery above paired with the patterned ice below.
My personal photography project 'The World from The Water' has been ongoing for a number of years and photographing landscapes from lakes, rivers or the ocean is an angle that I can't get enough of. As I mentioned earlier, having seen the drone images, I was obsessed with photographing these glacial meltwater streams underwater and had dreamt up angles and composition ideas before even seeing them in person.
Of course, those ideas went out the window when all my head could drum up was the word 'wow'.
Kayaking in individual kayaks meant that I could paddle at my own pace and hang over the edge with my underwater housing without the fear of falling in, or even worse, tipping someone else in the freezing water.
I took my Olympus OM-D E-M1 MkII and within minutes of landing had it set up and ready to go inside the PT-EP14 underwater housing. I opted for the 7-14mm M.Zuiko f/2.8 PRO lens in order to have a wide angle range to capture both above and below in a single shot.
Read more about underwater settings using this camera here – Setting the Scene: Underwater Photography.
Not knowing the exact depth of the water meant that I had to do a rough guess as to how much of the scene would be in the frame but due to the size of the surrounding mountains, I started out by keeping the lens wide open at 7mm to make sure I didn't crop any peaks! The housing makes it nice and easy to zoom and adjust settings as you go but since I knew I'd be both paddling and photographing, I wanted to keep things simple and restrict the need to change things as I went along.
Also, I didn't just have my underwater housing with me on the kayak. I couldn't let the opportunity to take as many photos as possible go missed so I had my other OM-D E-M1 MKII body hung around my neck, my phone in my jacket pocket and yeah…I was ready to take photos. Ha!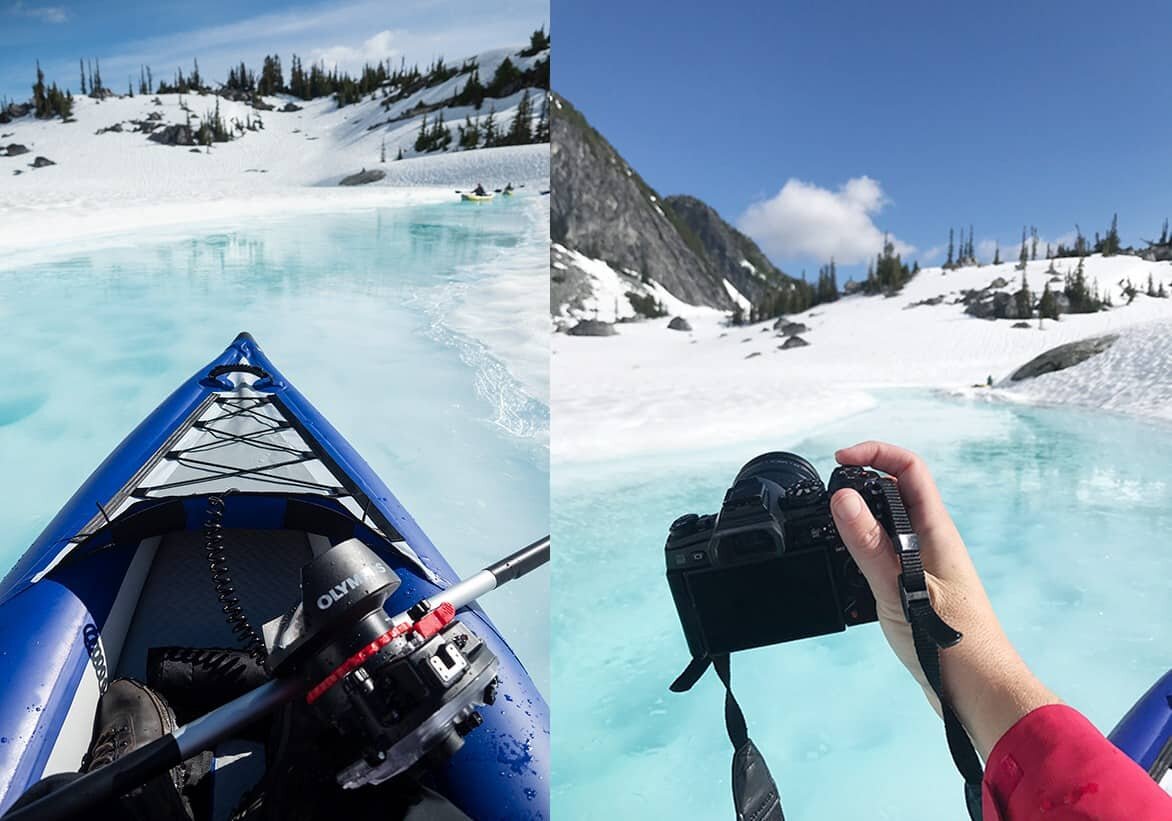 Camera Settings:
ISO 200
F/10
1/2000sec
-0.7 exp
The settings noted above were used to capture the split-level images. Having an aperture of f/10 – f/16 allows for a sharpness both above and below the water level, anything larger would mean only one of the other would be in total focus. For some of the photos you may notice however that I have actually captured them this way, in which case I was shooting with an aperture of f/2.8 to really blur out the mountains above and focus on the detail beneath the water.
Because I couldn't get in the water, these images were all taken by feeling the camera and hanging over the side of the kayak. I didn't look through the viewfinder or the back screen, but after a while of shooting with the same gear you come to learn how your camera feels and can line it up without really looking. And of course, you can take, take, then take some more photos if it doesn't line up the first time!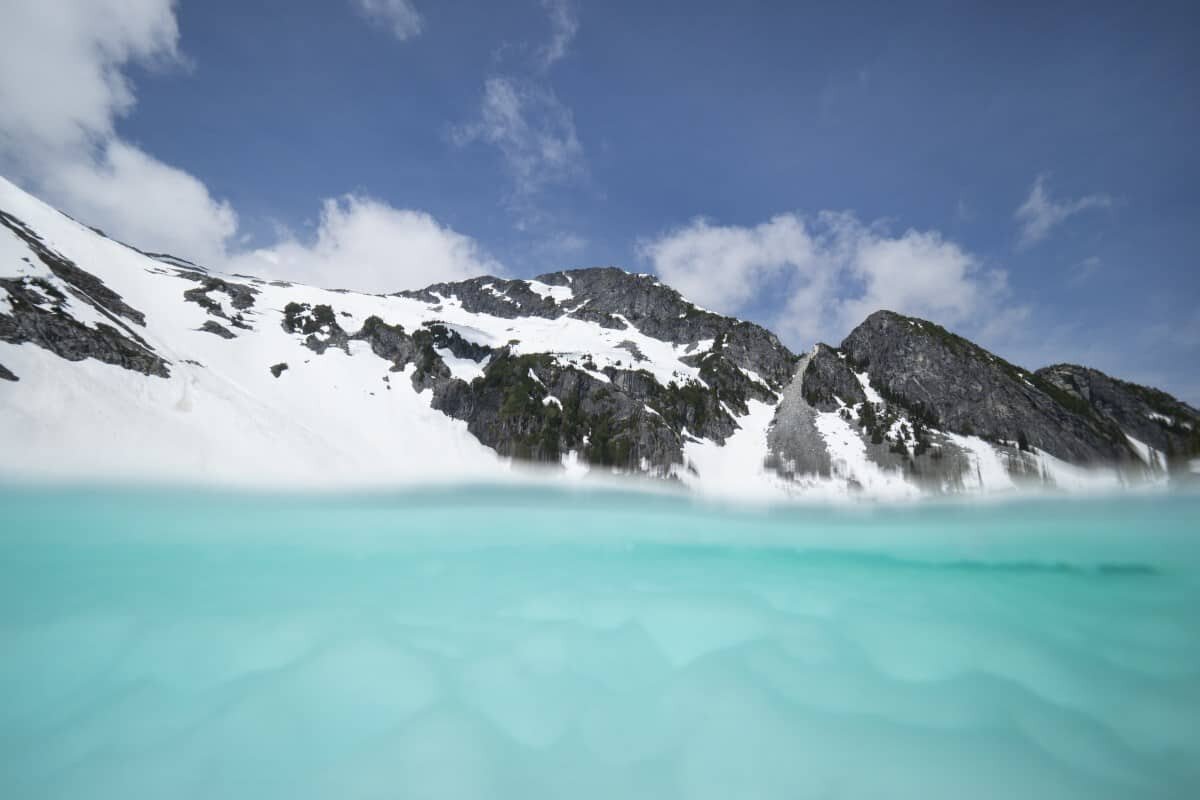 Where to Kayak on Glacial Lake Meltwater? British Columbia, Canada!

I'm sure most people reading this article just want to know one thing – how the heck can I do this too!?
Head over to the Compass Heli Tours website for all the tour information and pricing details. Nick operates out of Abbottsford which is about 45mins drive east of Vancouver.
This particular activity is seasonal with the glacial meltwater only appearing this blue from late May through to late June. So get on it for next year!
Otherwise, you can kayak in these lakes throughout the summer but the water just won't be this vibrant. As the lake melts you can go fishing in kayaks, paddling past glaciers…it's crazy the outdoor adventures that are now possible, right!?
One thing this trip has inspired me to do is to get myself an inflatable kayak or paddle board! To be able to jump in for a paddle in any water body you find, yippee!? Watch out because there might be a whole lot more of 'The World from The Water' coming soon!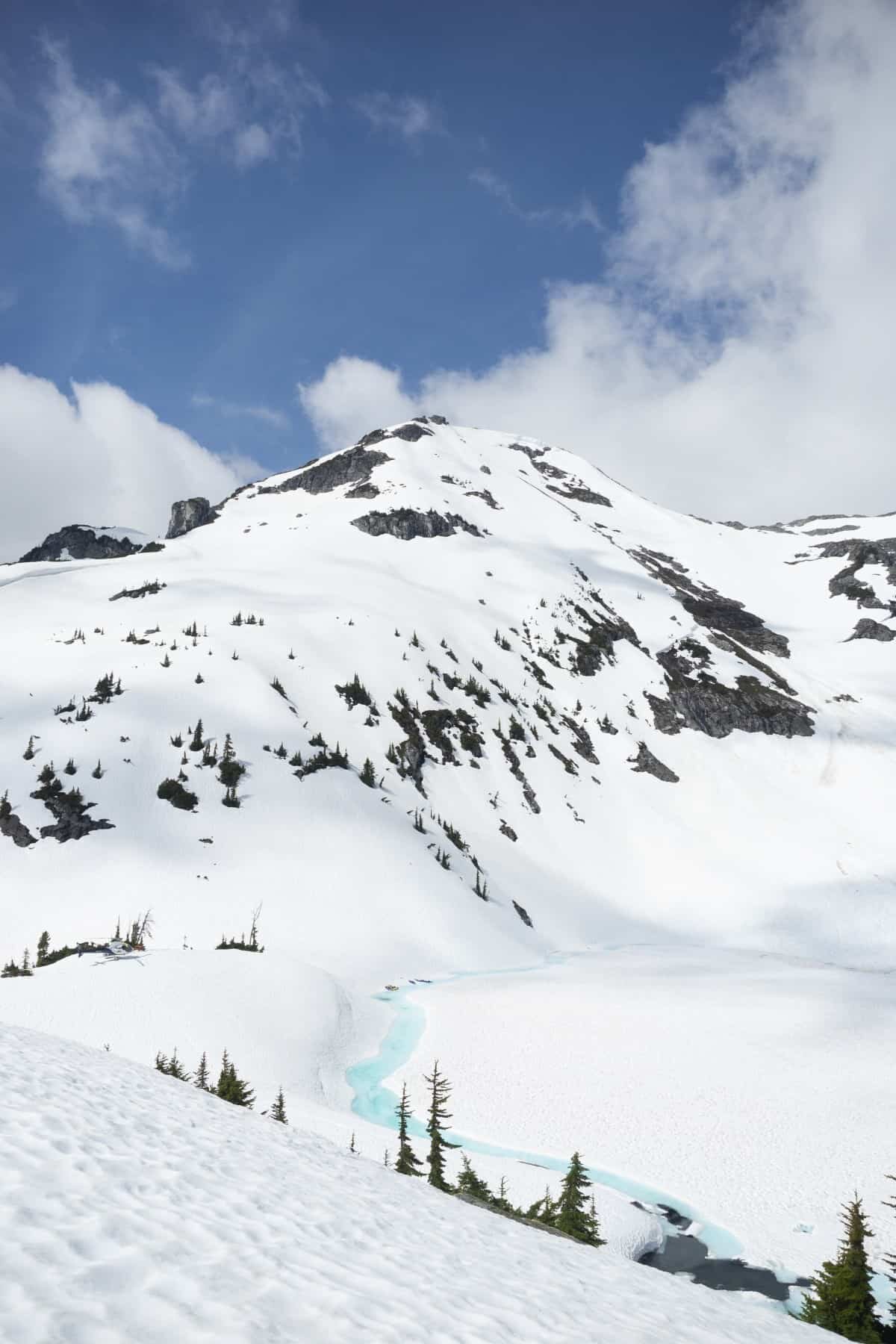 Underwater Images of Glacial Lake Meltwater
So since my words have run out, all I want to do is share these photos. I've been bursting to share them and really hope you love them as much as I do.
Sometimes I find that with so much content online it's hard to find adventures that remain unique but this for me felt so special and from a photographic perspective, I hope they inspire at least one person to get outdoors with their camera and find some new angles…
Enjoy and feel free to leave a comment below with any questions you've got! x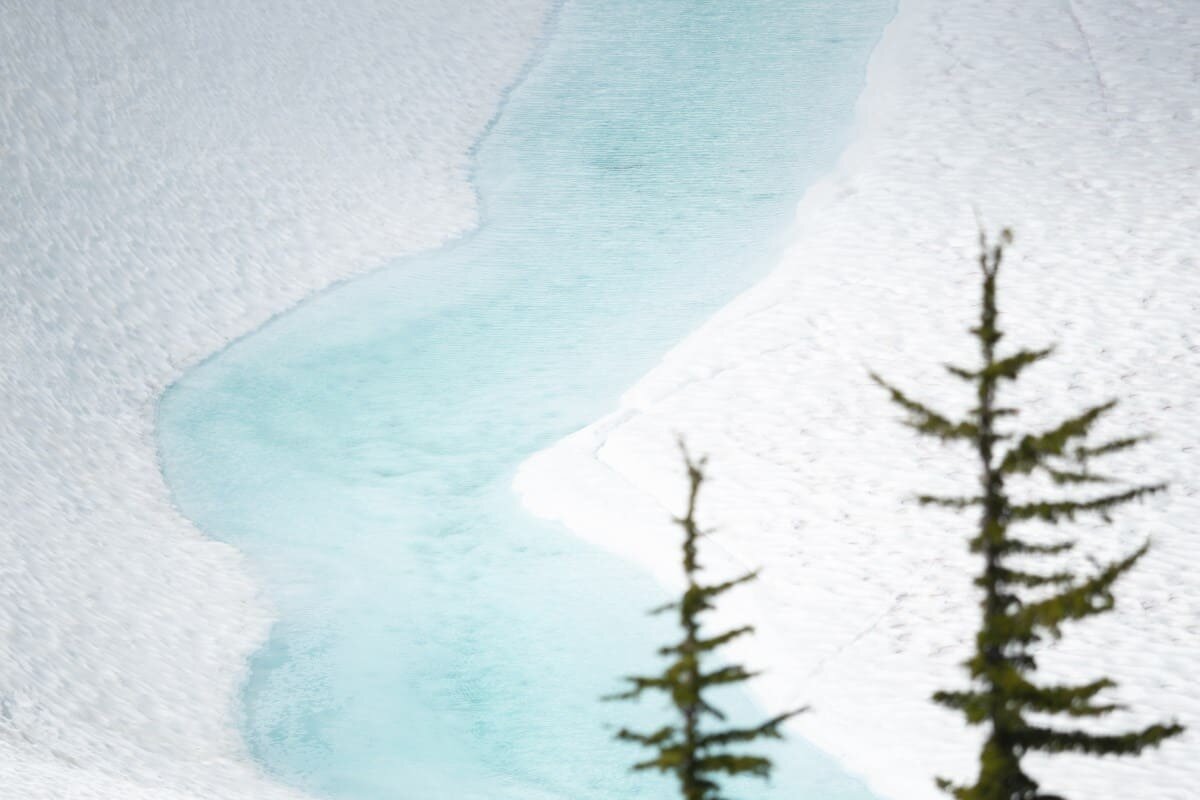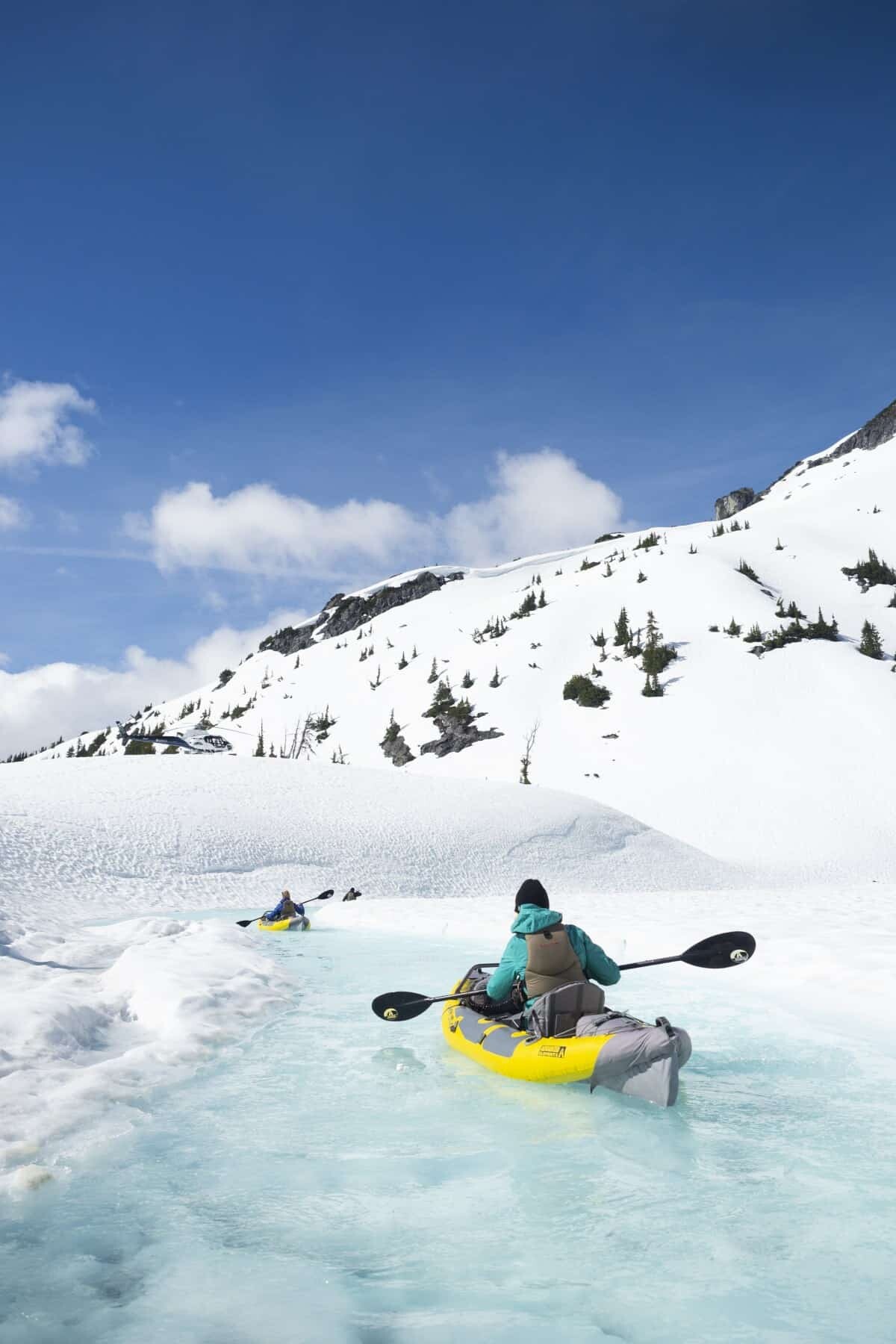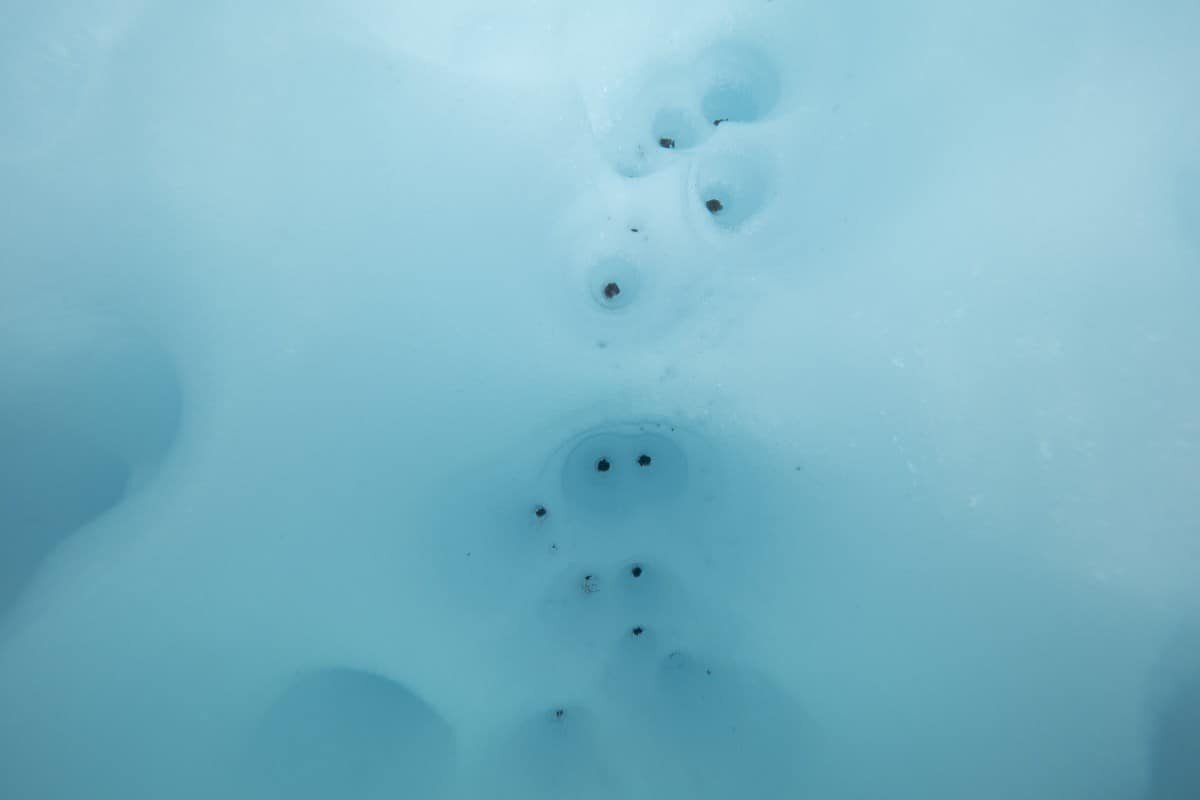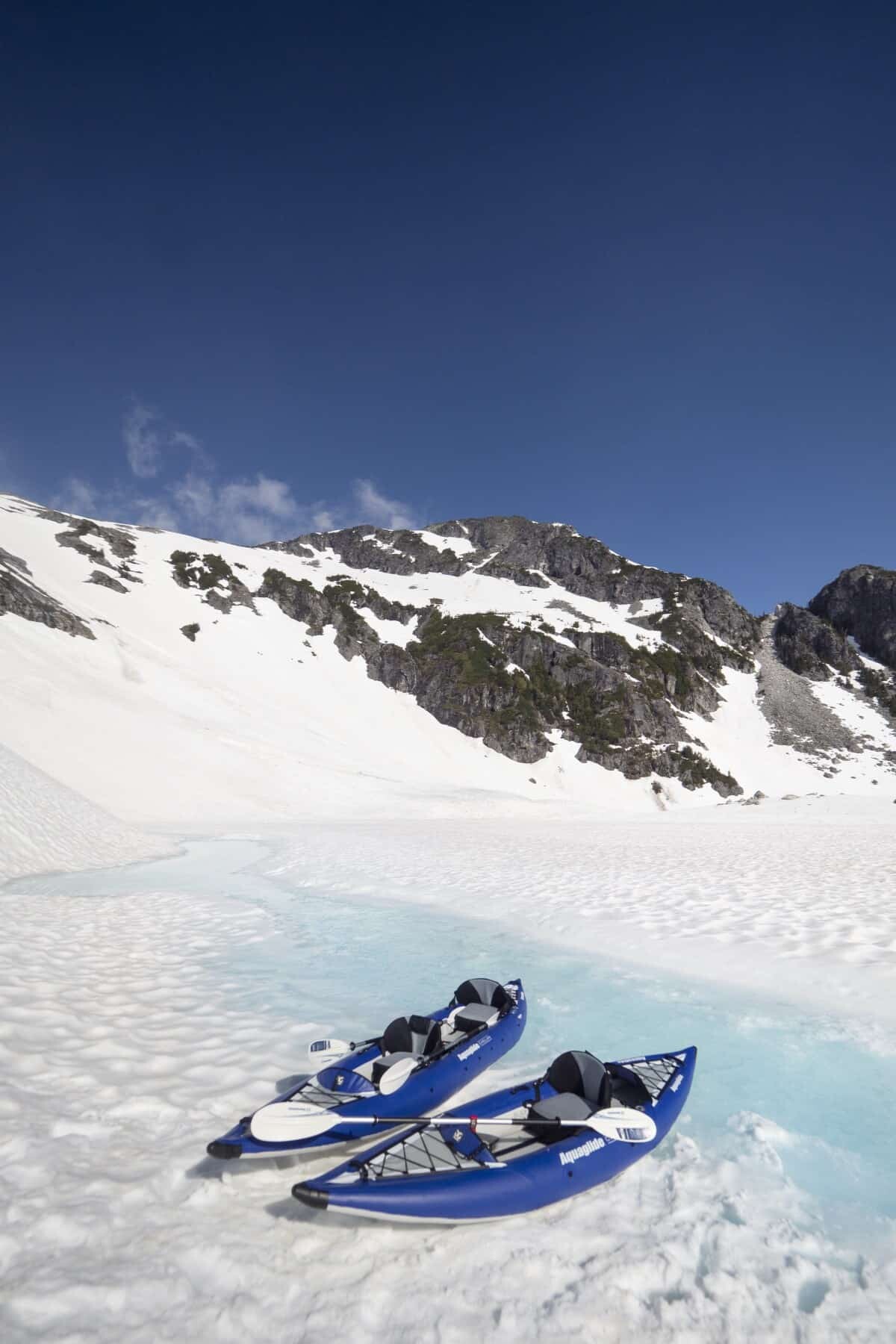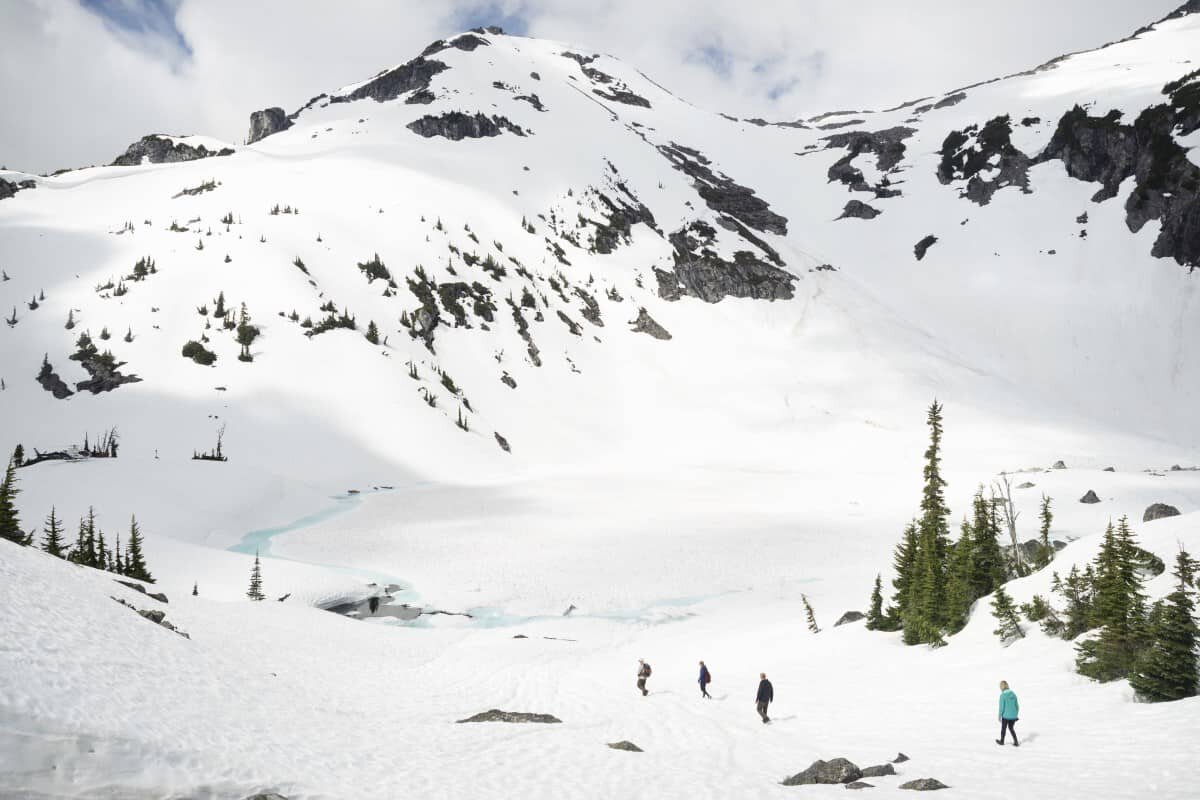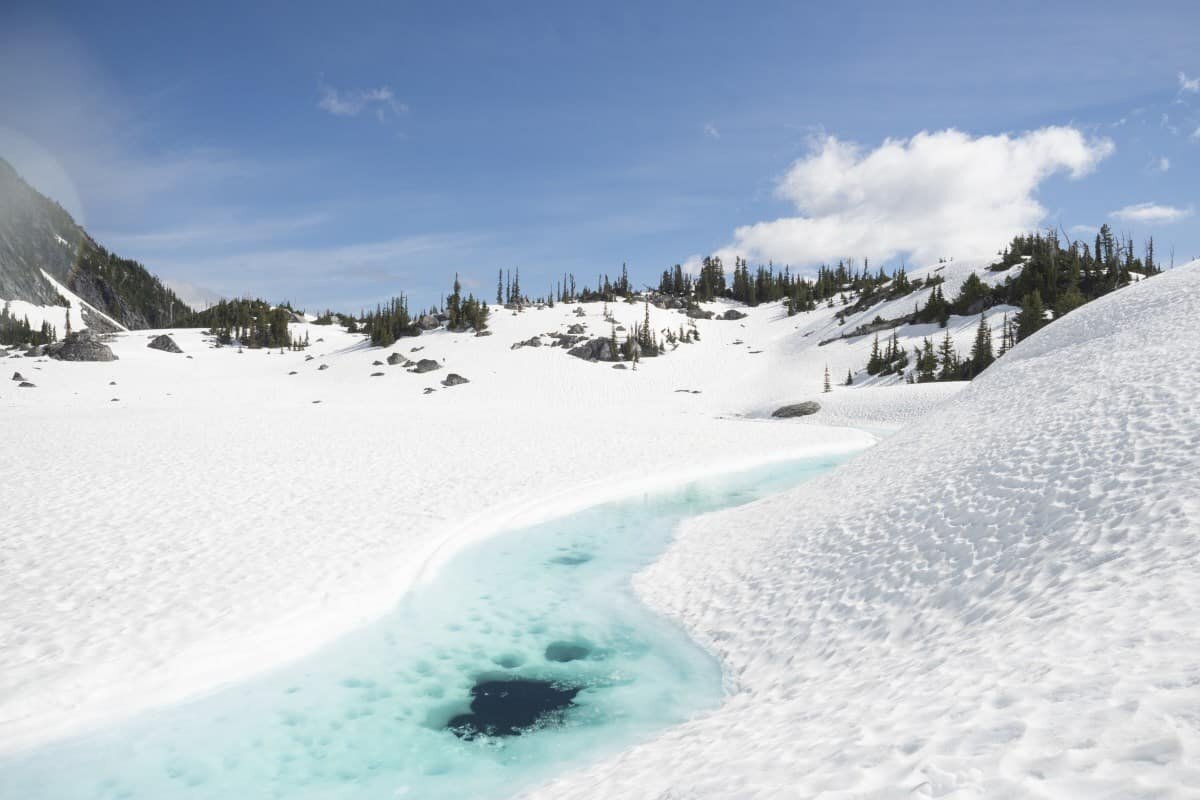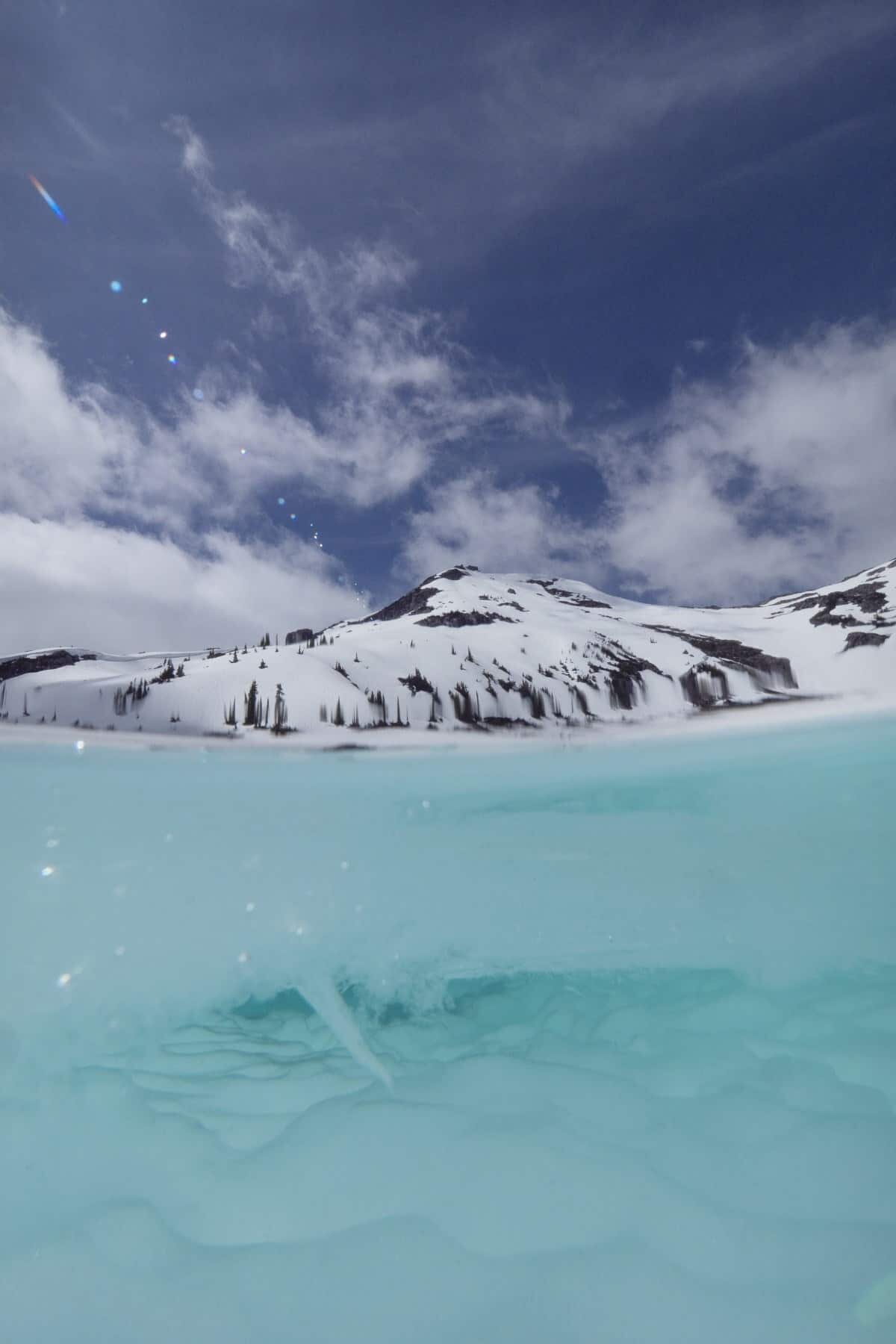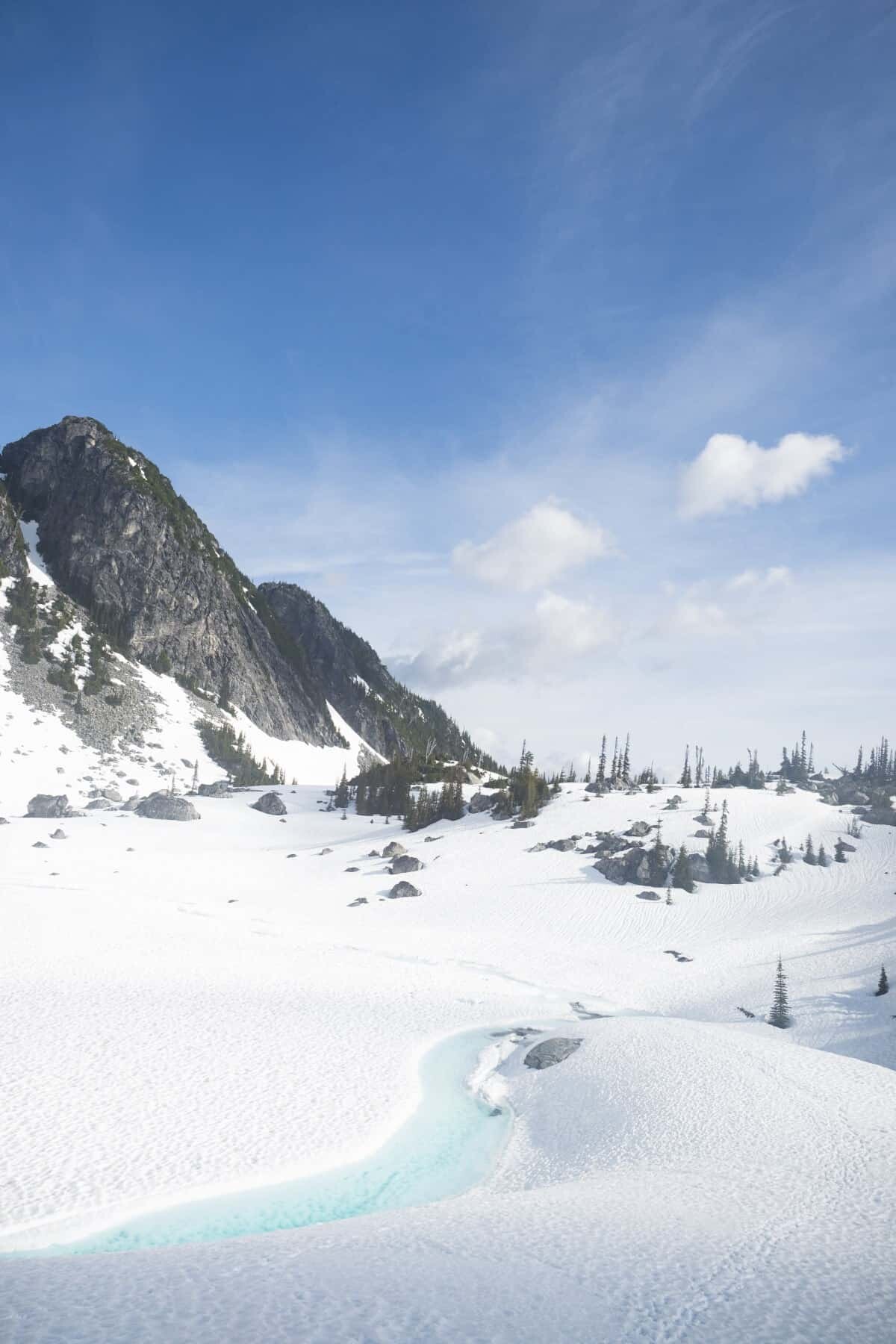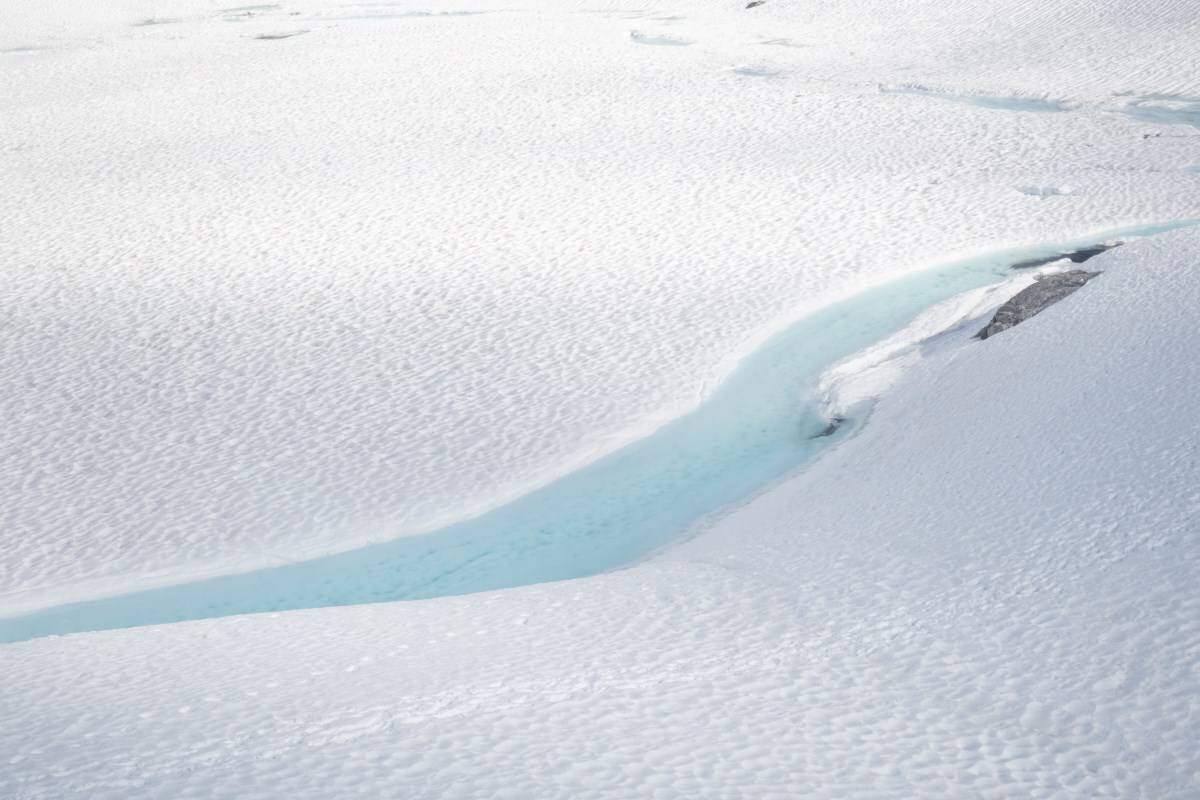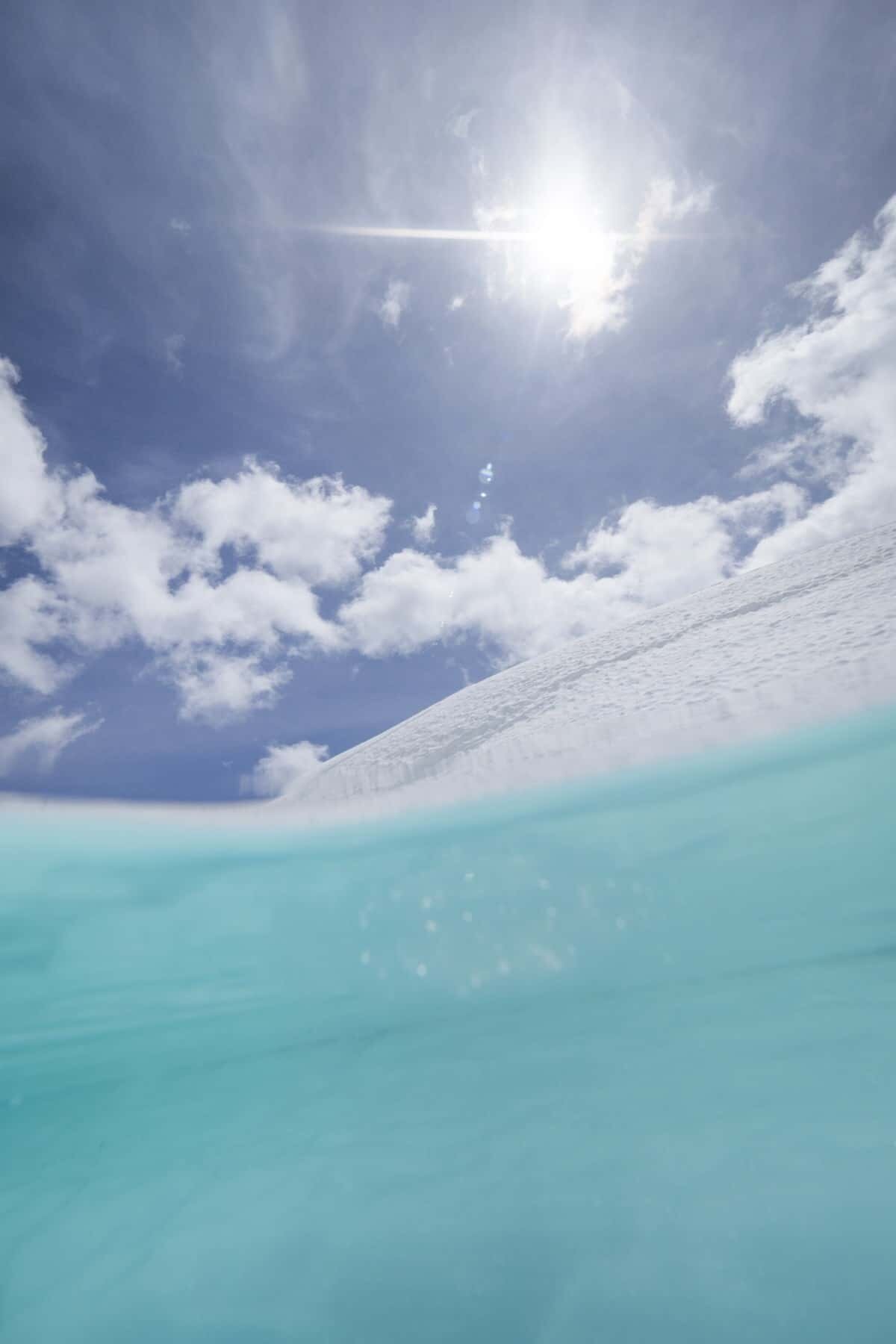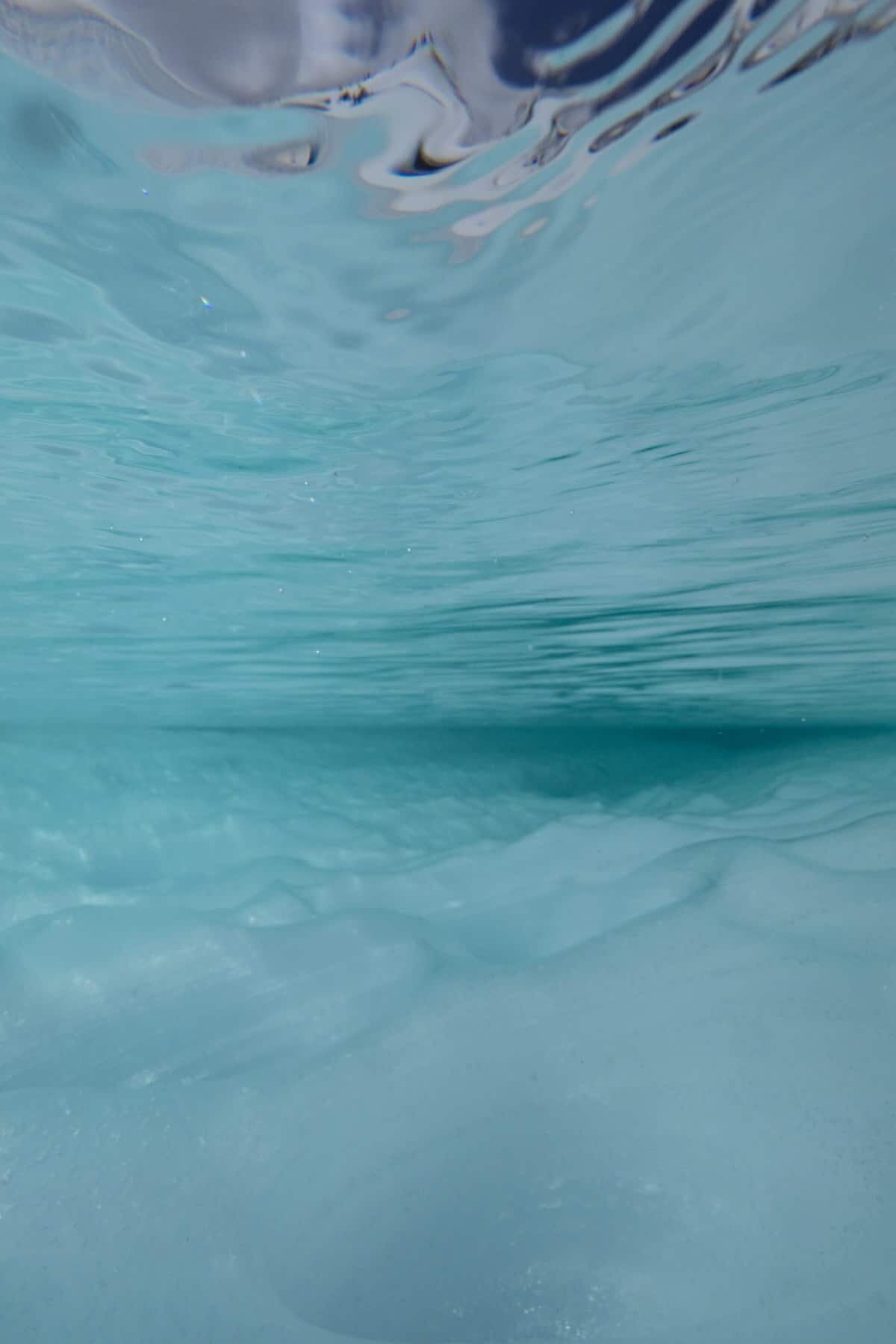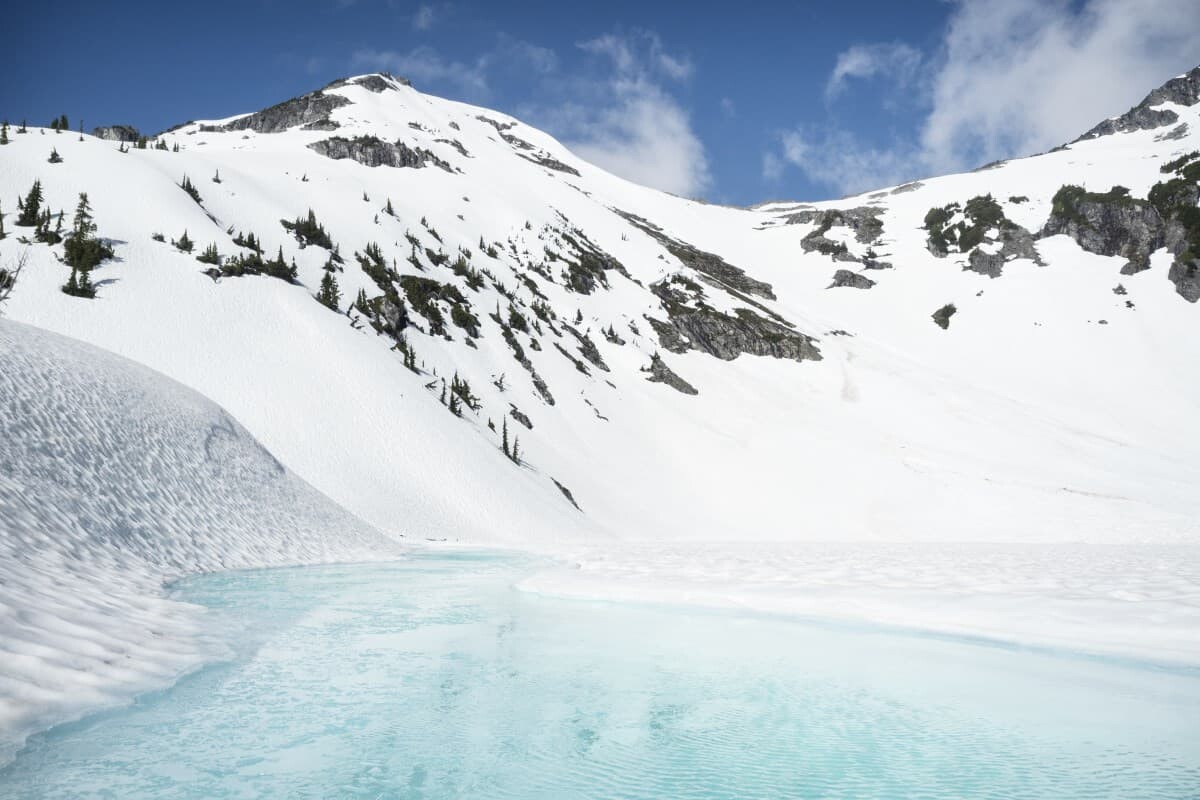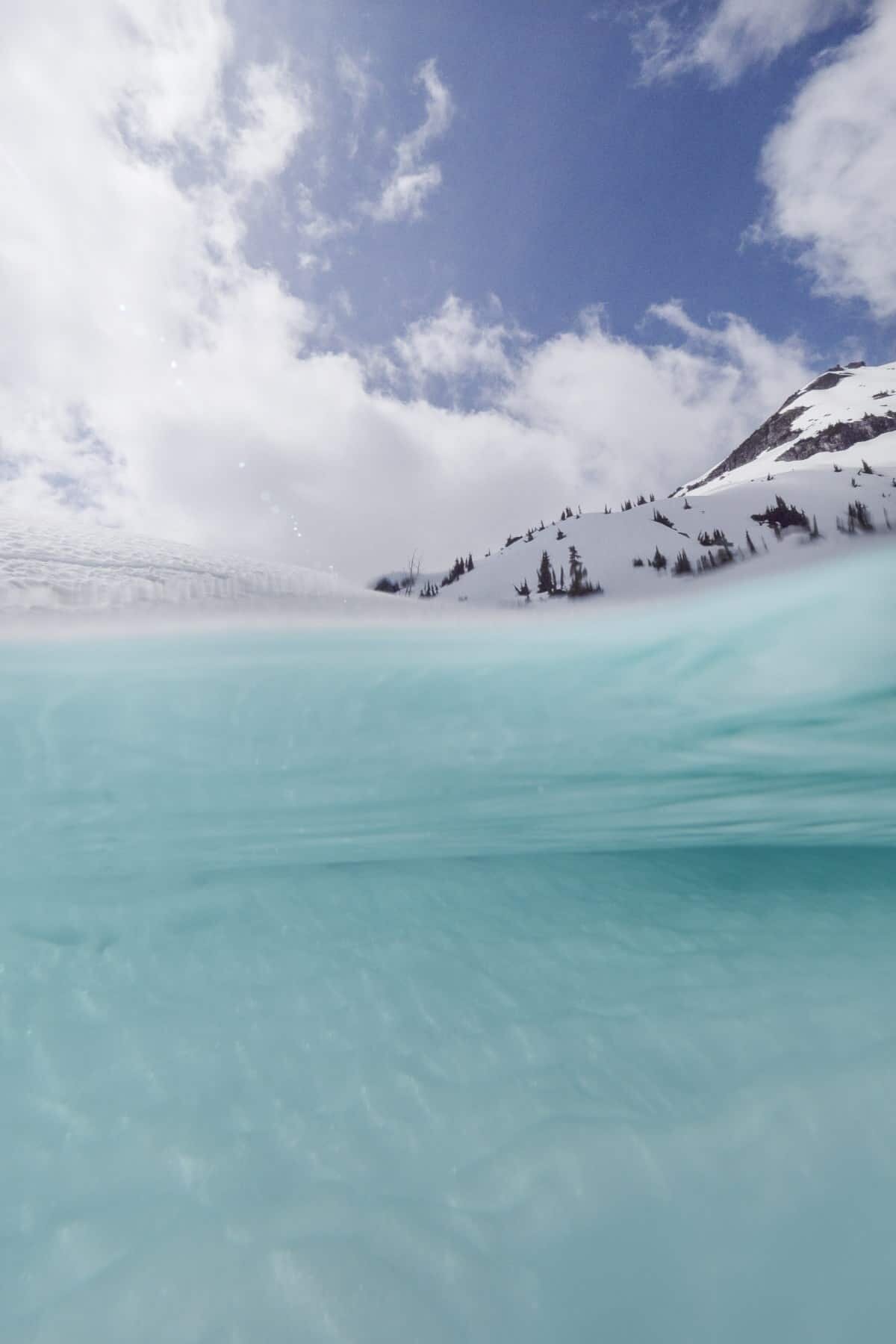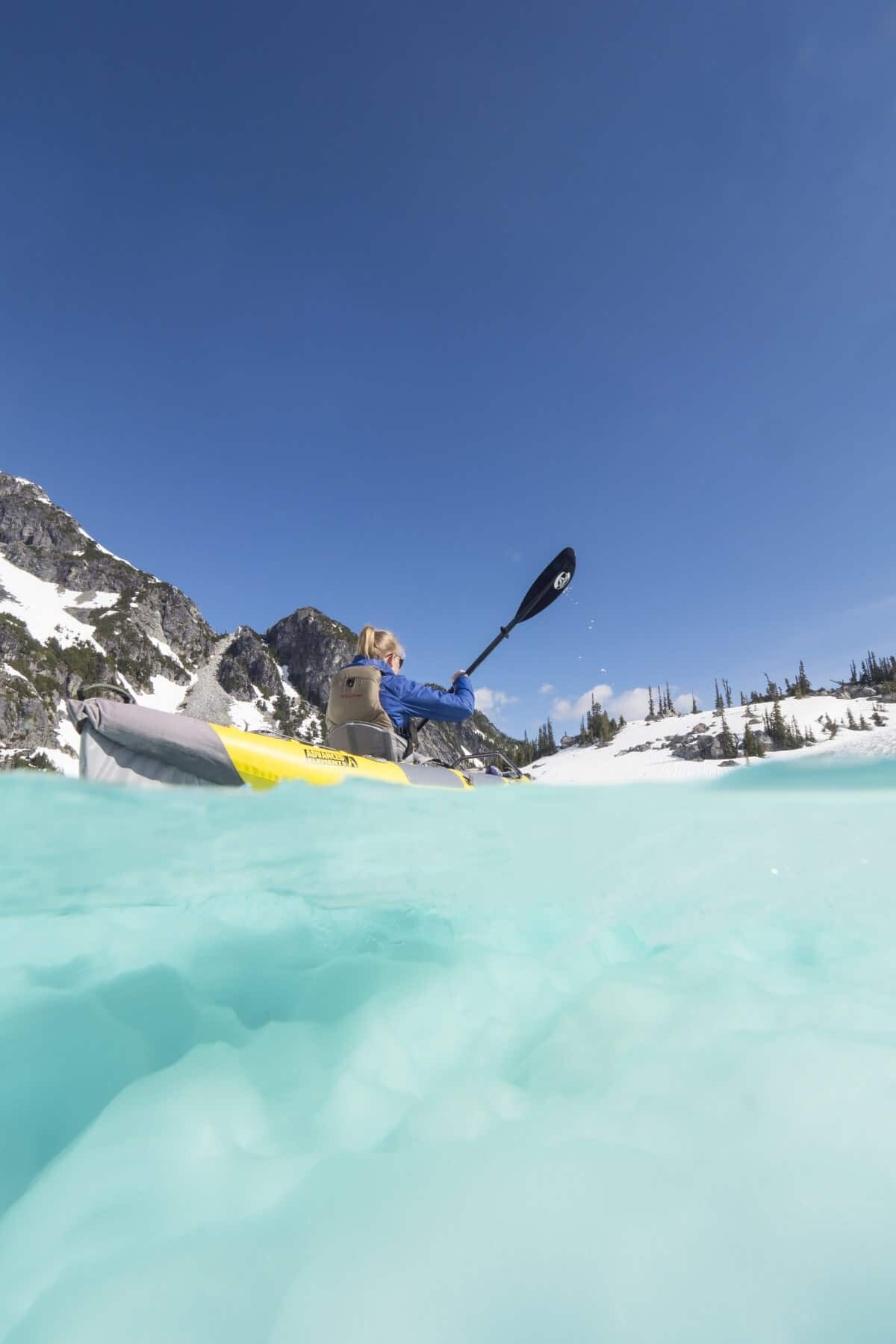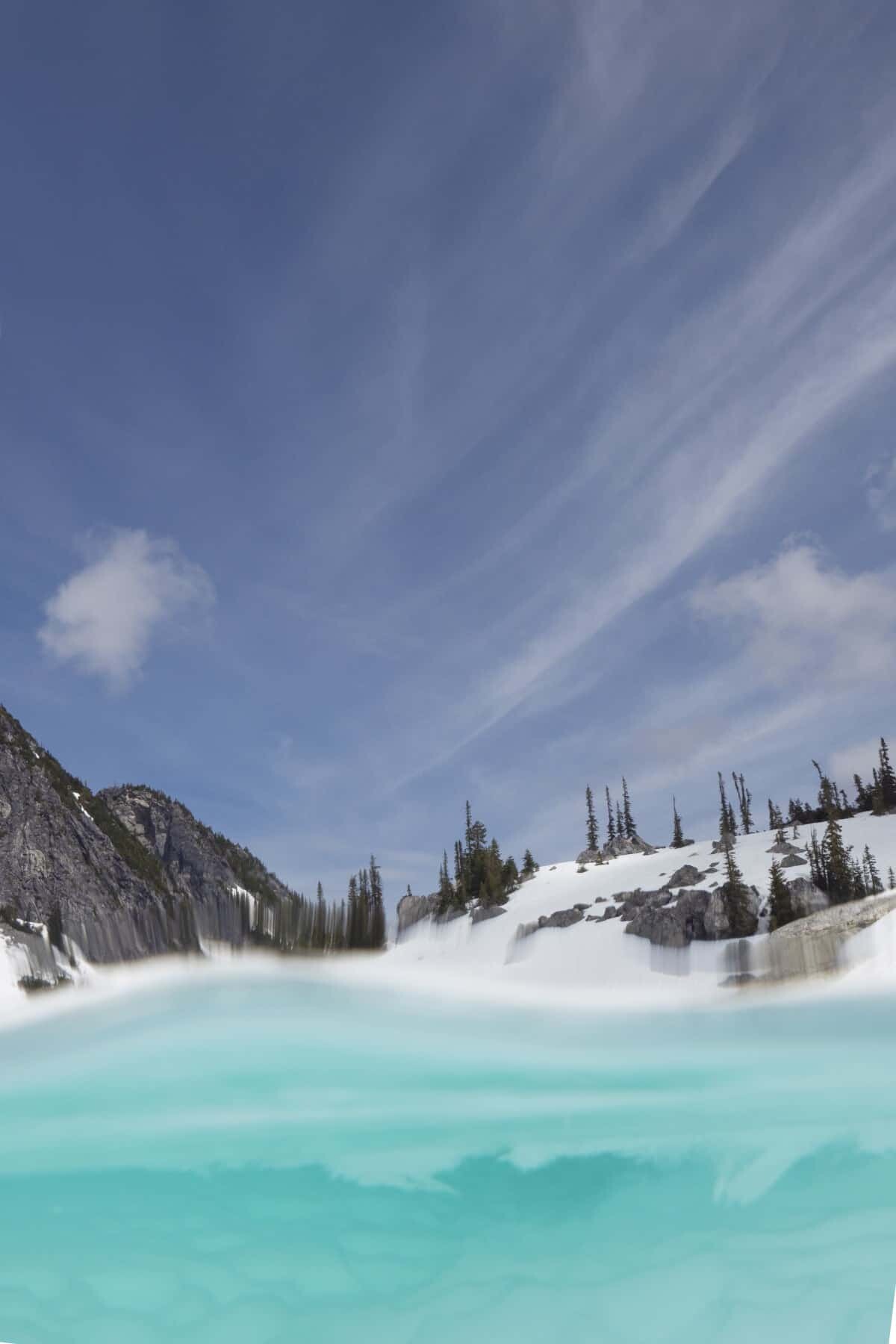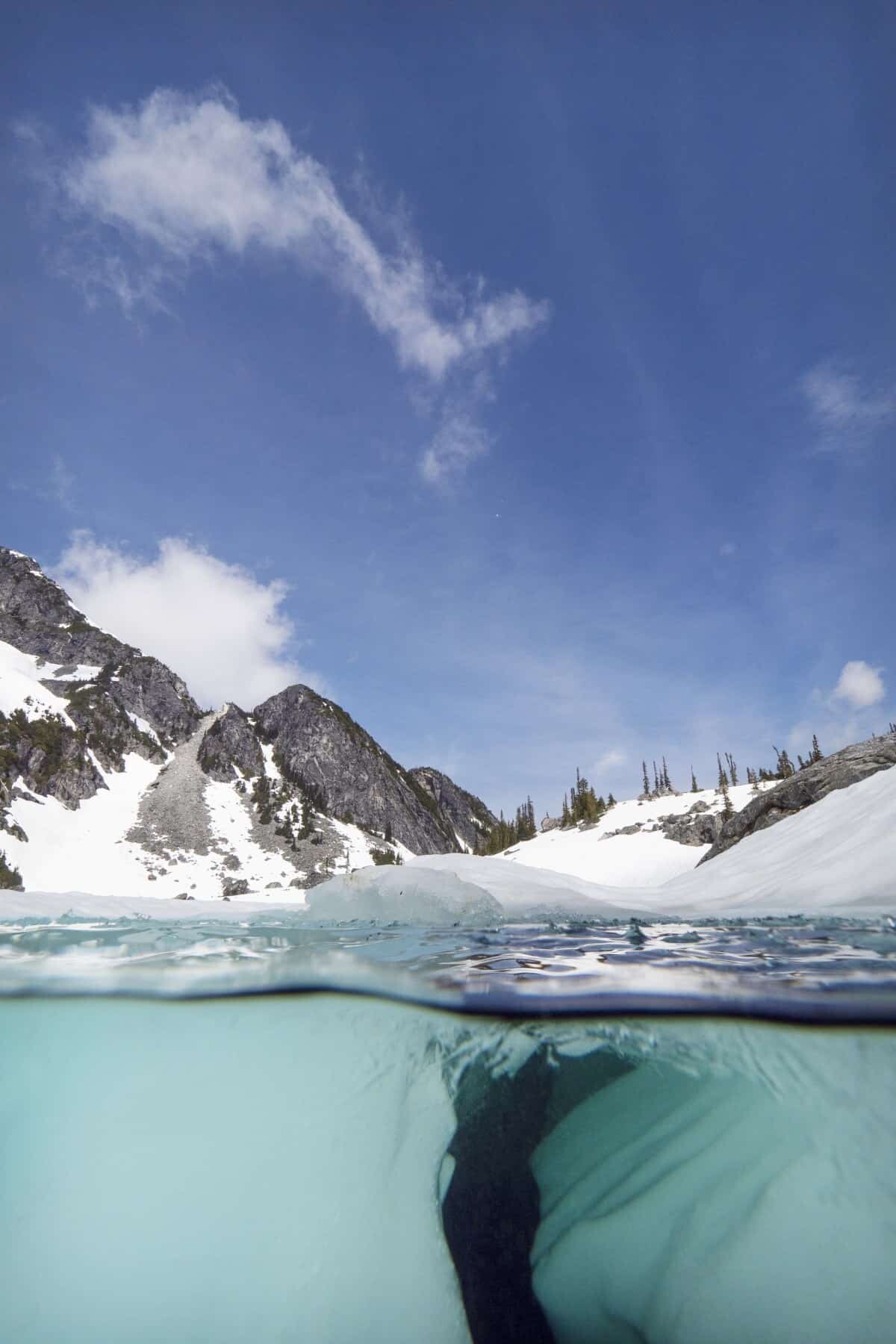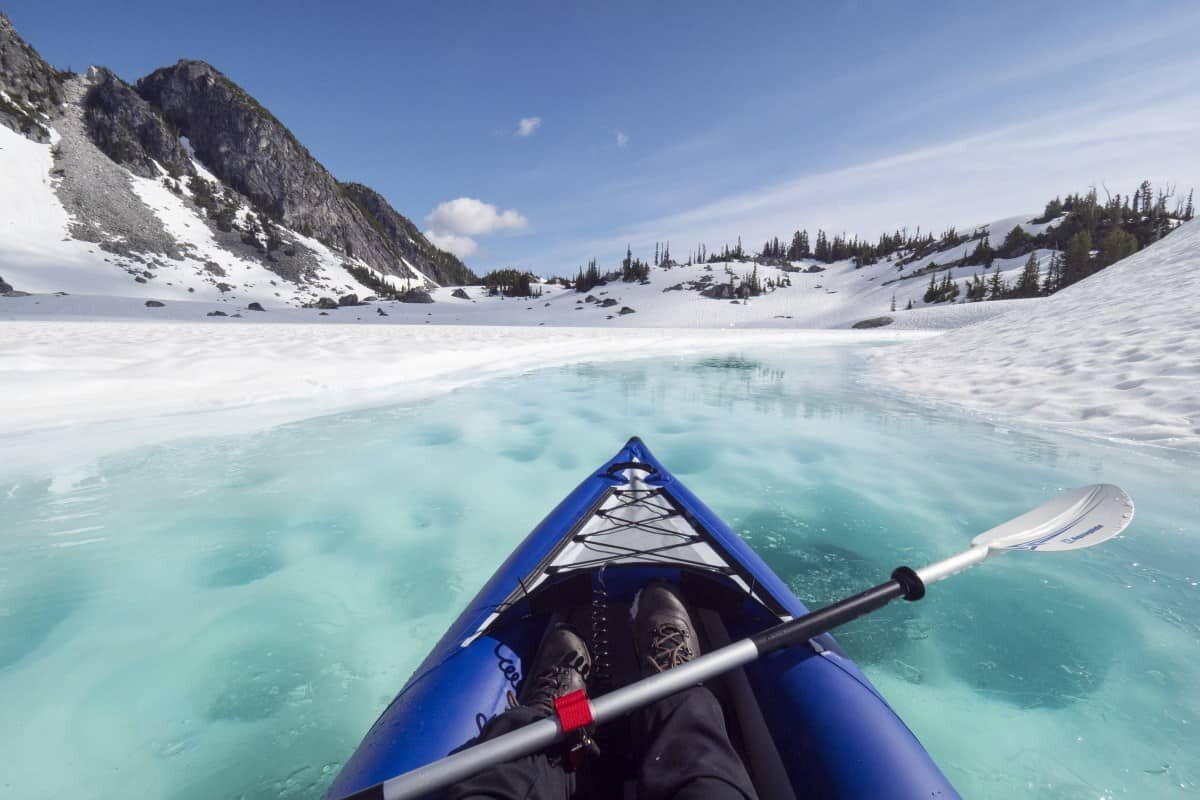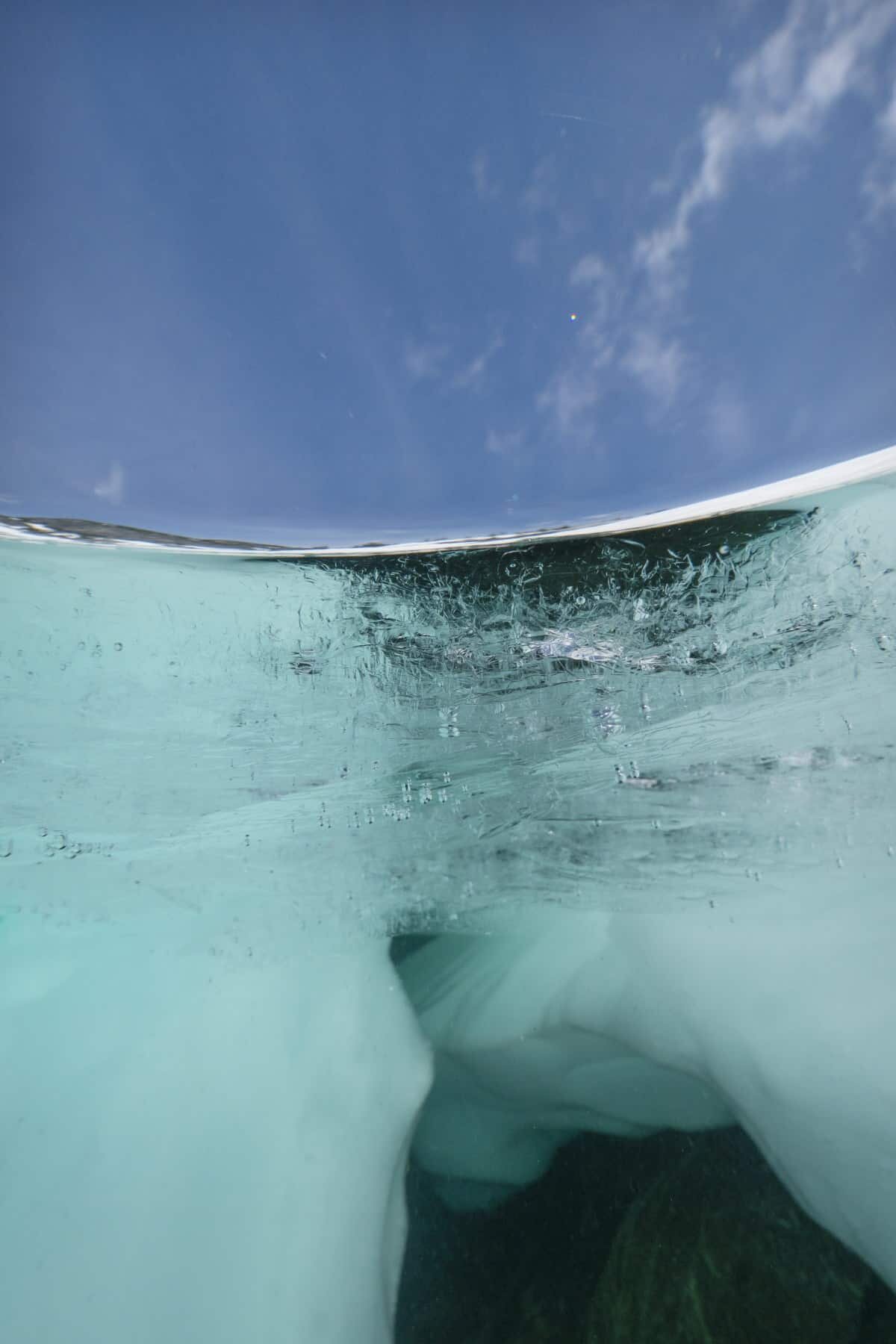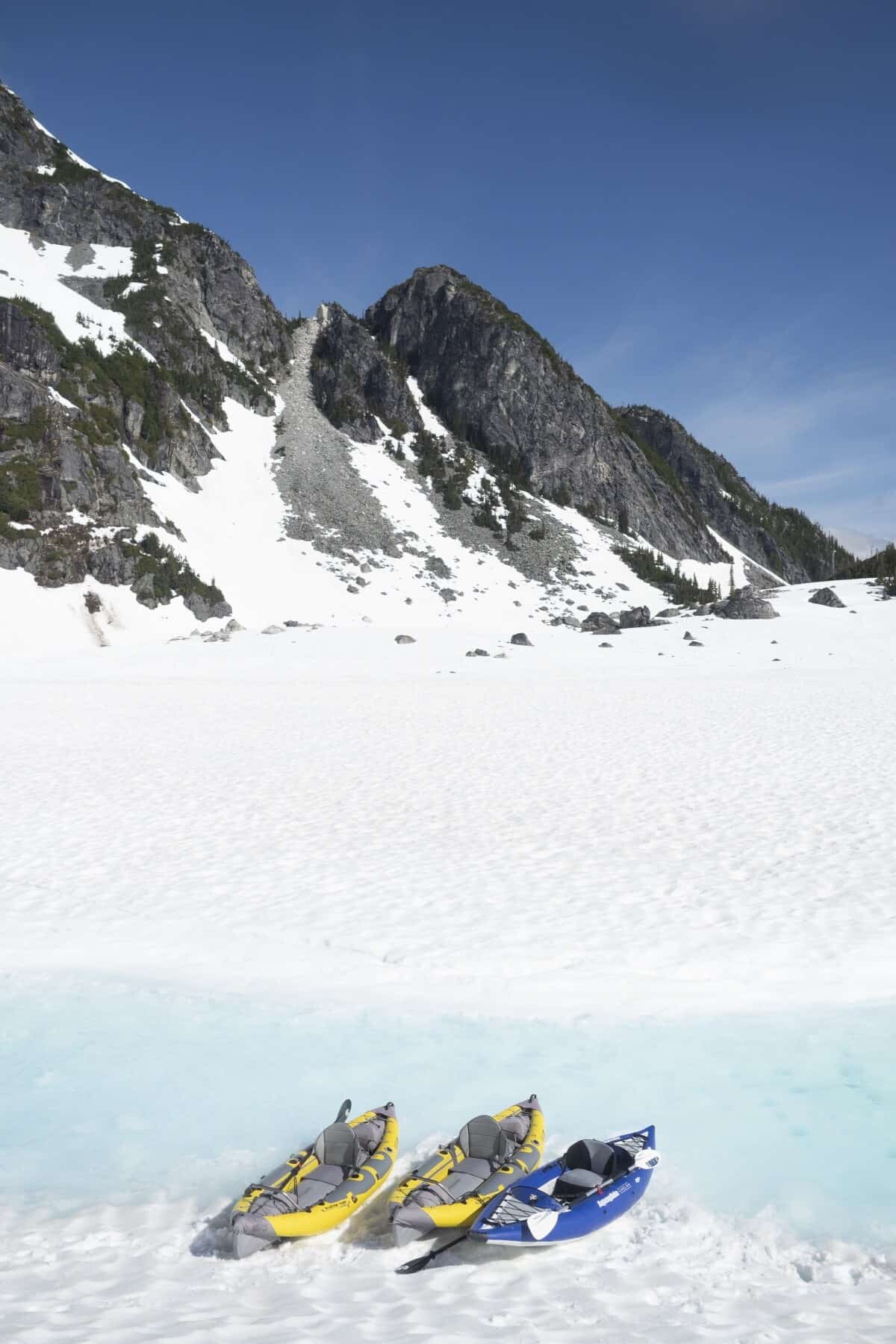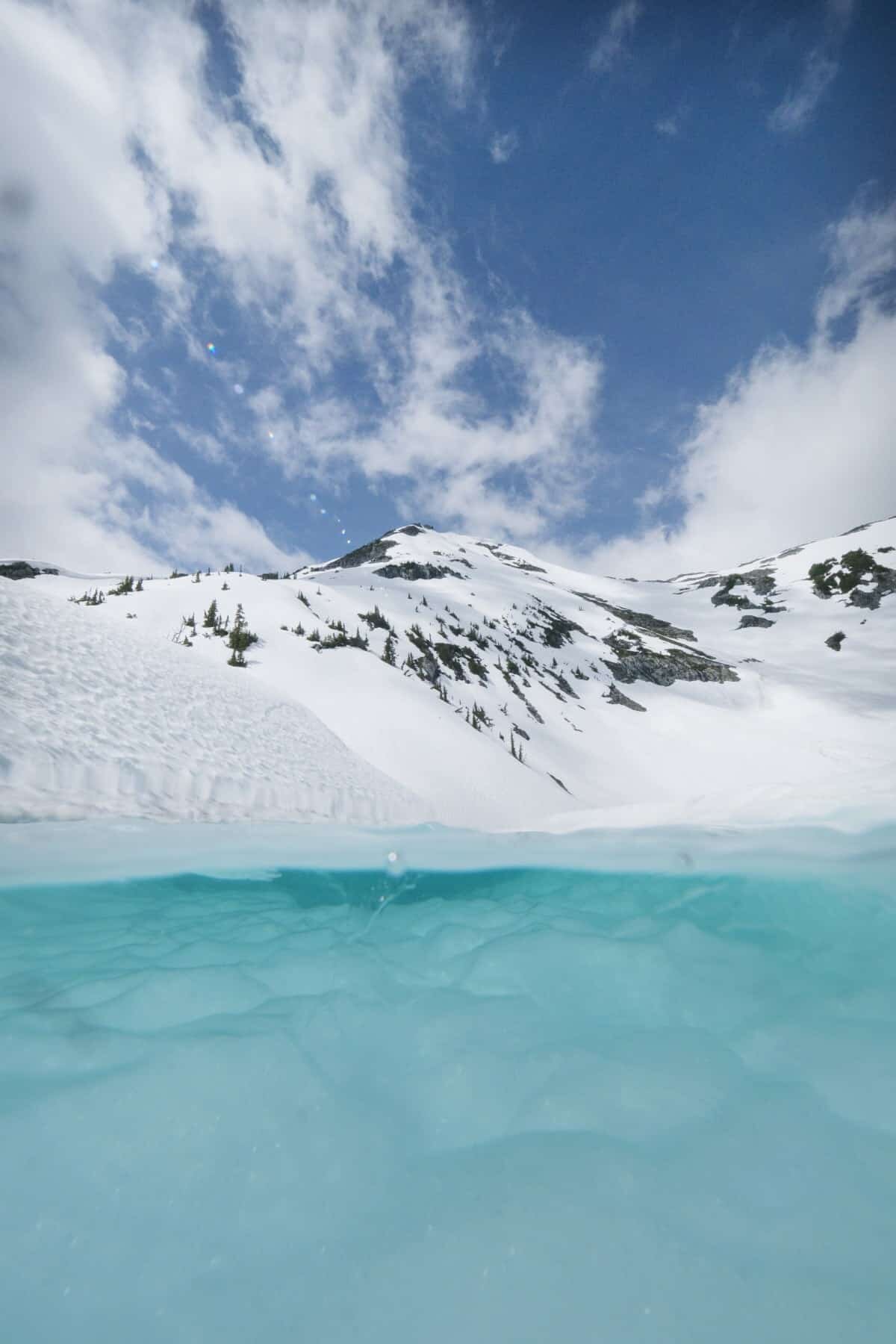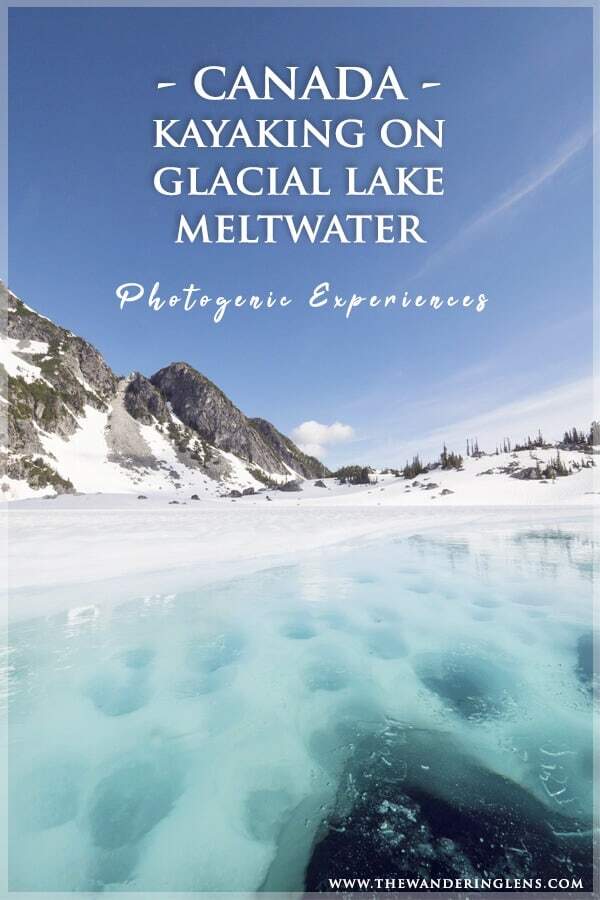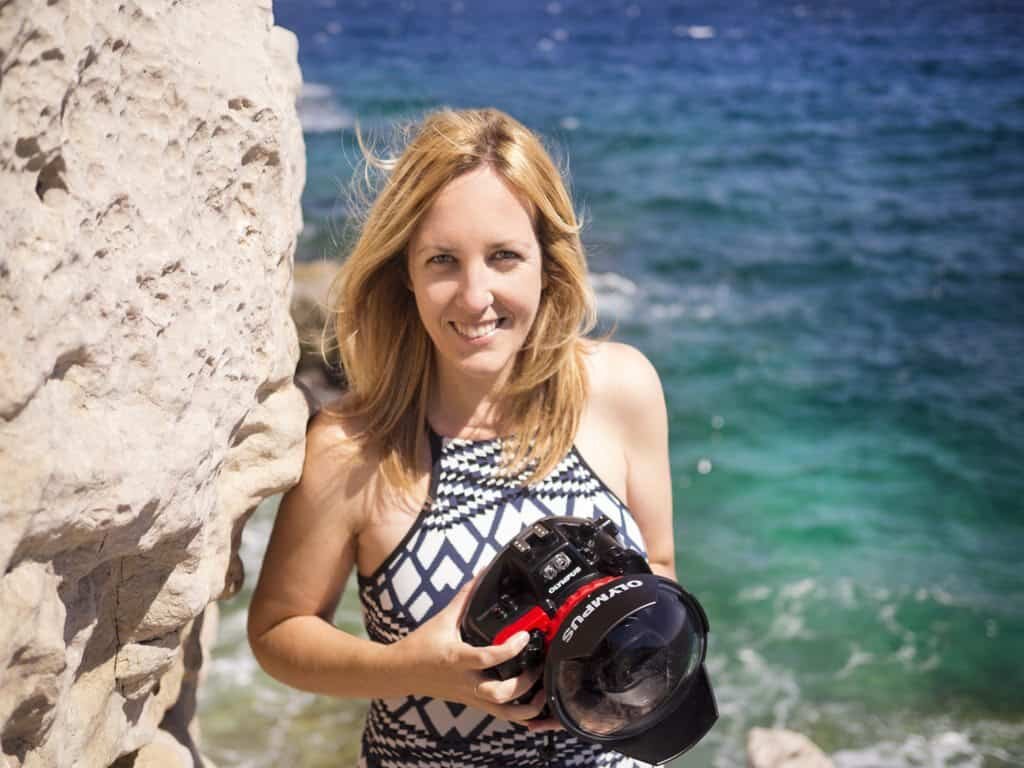 Hello! I'm the founder and photographer behind The Wandering Lens.
With 17+yrs experience as a professional travel and landscape photographer, all advice found on this site is from my personal experience on the road. I hope it's useful for your own travels and would love to hear in the comments about your trips and experiences around the world.