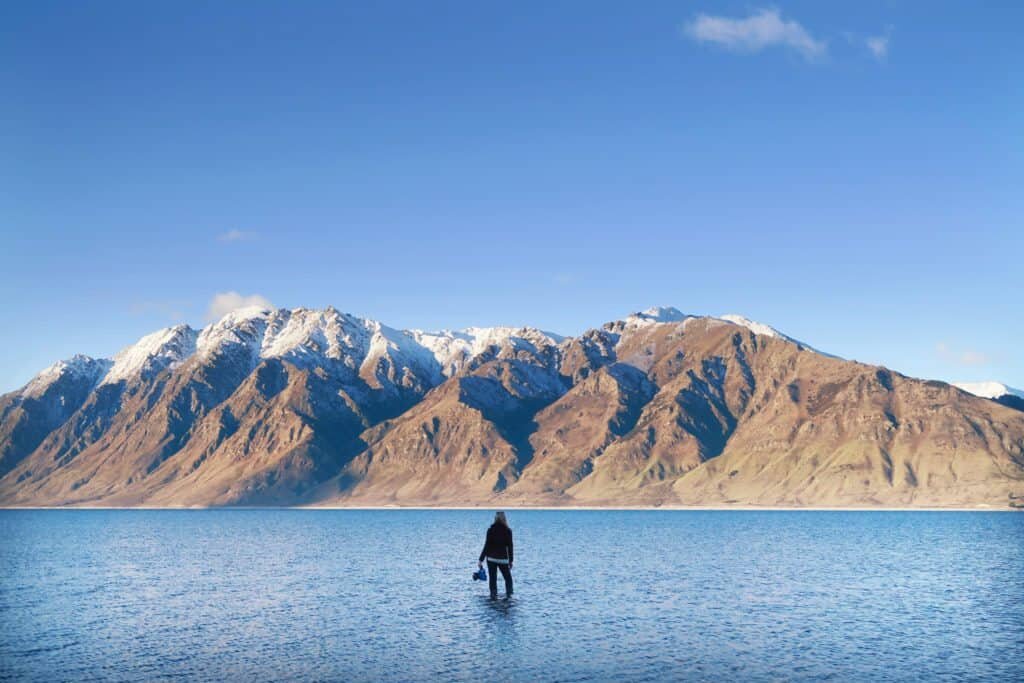 When visiting New Zealand I always buy a pair of gum boots upon arrival for this very location.
Lake Hawea is my special spot. A landscape that never fails to wow me even though it rarely changes. It's a constant beauty that's as reliable as water in the ocean.
It's peaceful, silent and dazzles with mountain views.
Without fail though, I'm always rushing to get here.
Aiming for sunset and driving from Wanaka I always get distracted by the scenery on route. Even though I know how long the drive takes and know the exact spot I'm heading, it's always a mad dash to capture those pastel sunset colours before they blend into a curtain of darkness.
The photos may look like I'm all chill and calm but inside I'm puffing like a pug dog in summer. If there was ever anyone around they'd witness me running like a clutz across the stone shores in gum boots…you know that super ladylike sprint where you have to lift your entire leg with each movement so you don't trip and fall face first because your shoes are so damn huge?
I'm also doing this run while carrying a tripod, camera, backpack full of lenses and my giant underwater housing…because it's a long run back to the car and you just never know what you'll need!
But anyway, back to Lake Hawea.
The spot I go is a little dirt road beside the Makarora-Lake Hawea Road. I've never seen another sole there, the only thing you'll hear are birds chirping and if you're lucky, the odd baa from sheep up on the hill.
There's also a toilet in the middle of the bush which has the best loo views ever…like really!
Photo wise once my breathing has calmed and the sun has set I love to stand knee deep in the water and just stare into the distance. You know those shots on Instagram of #peoplestaringatstuff, that's me, but I'm actually staring at something, not just pretending.
It's something about mountains meeting water; the blending of rugged rocks and calm water fascinates me.
So, if you're ever road tripping the South Island of New Zealand, keep an eye out for my special spot. Just remember to take gum boots and arrive earlier than I do!
Here's a map to the exact spot…
And some photos…all were taken at the same location on different visits over two years.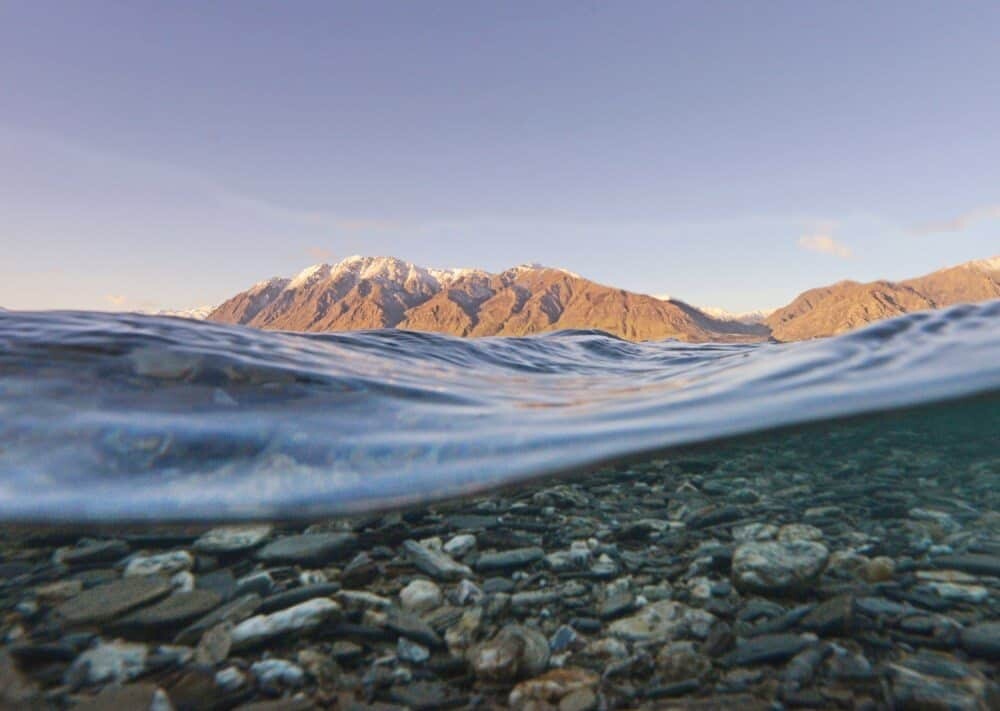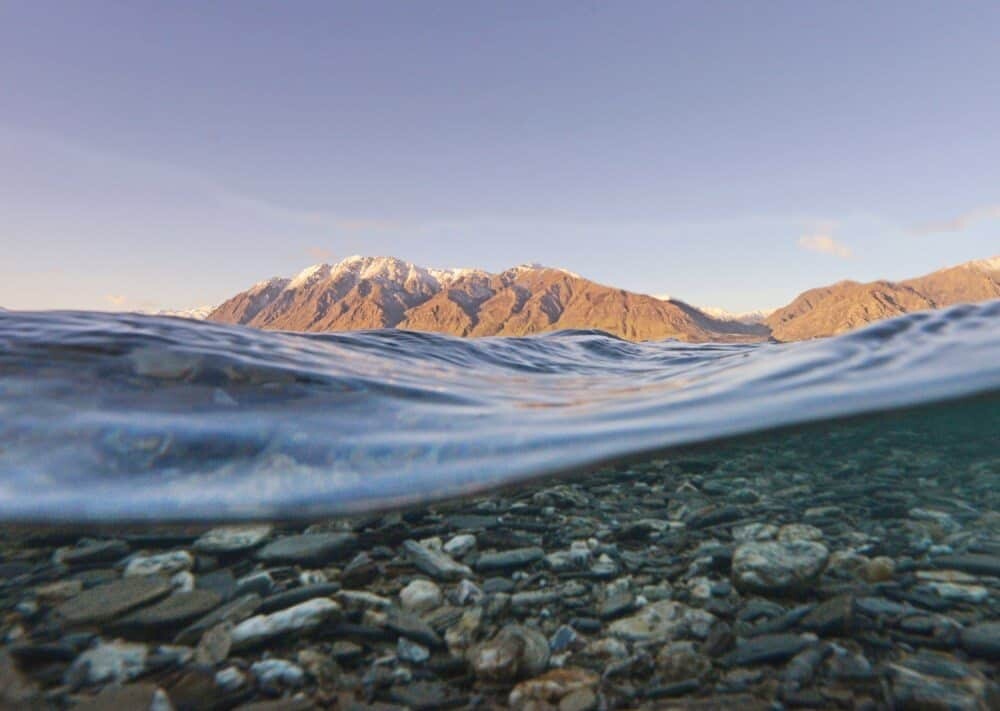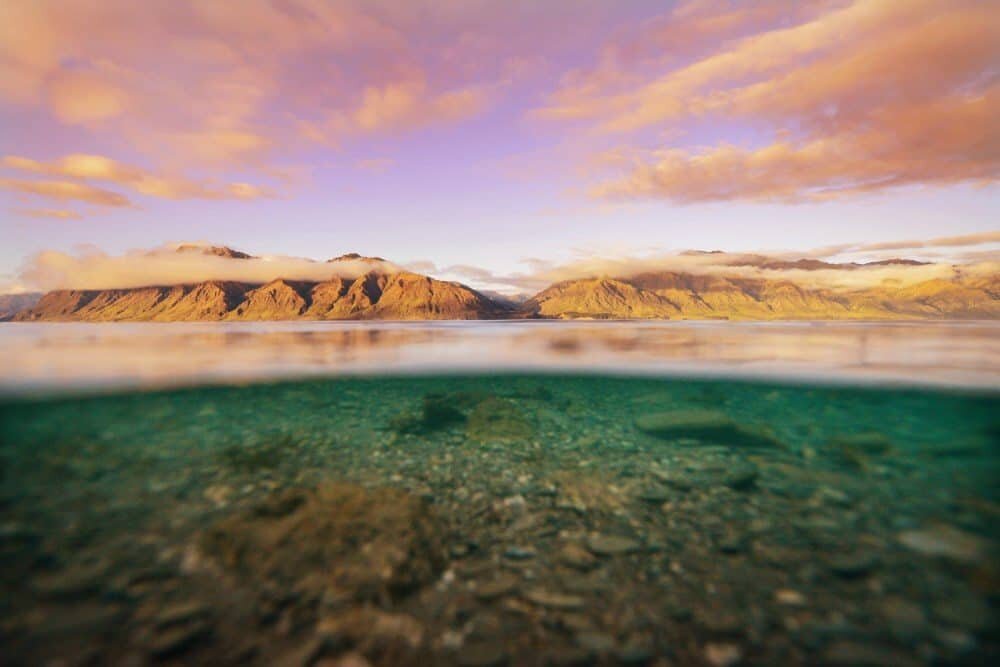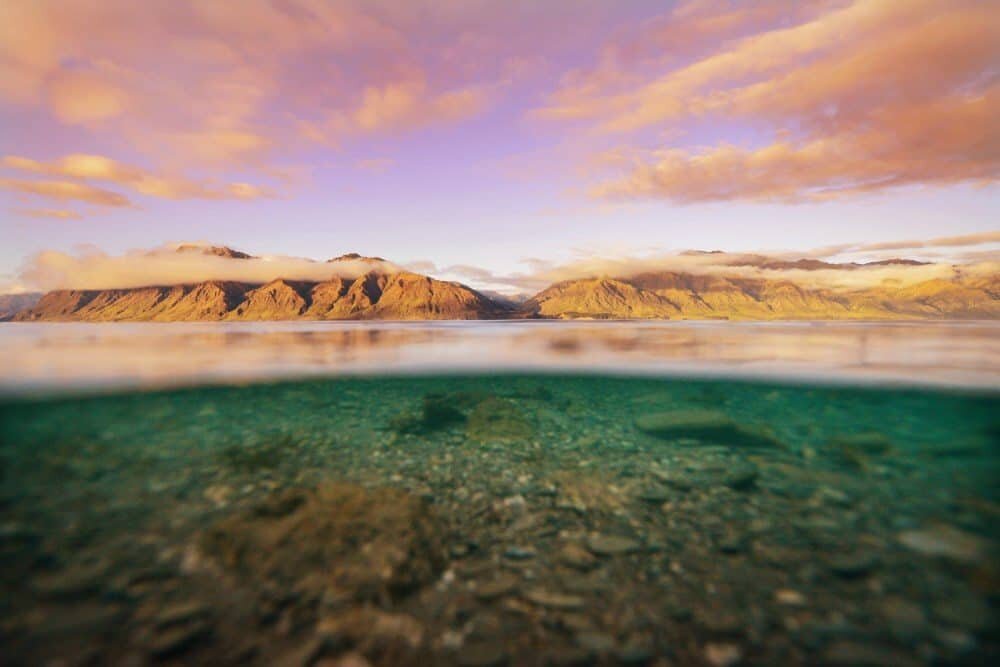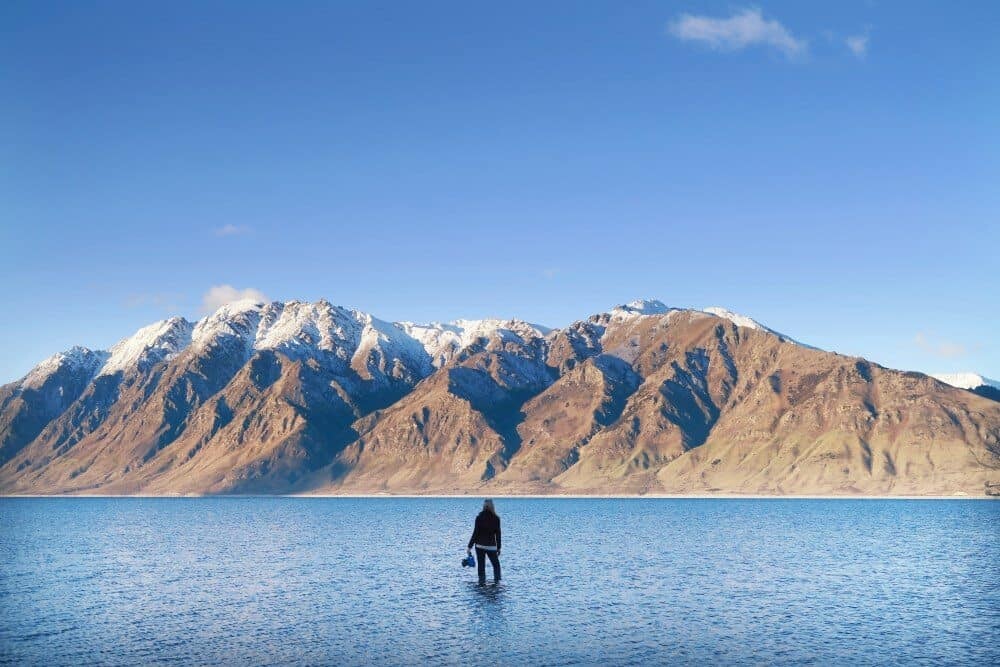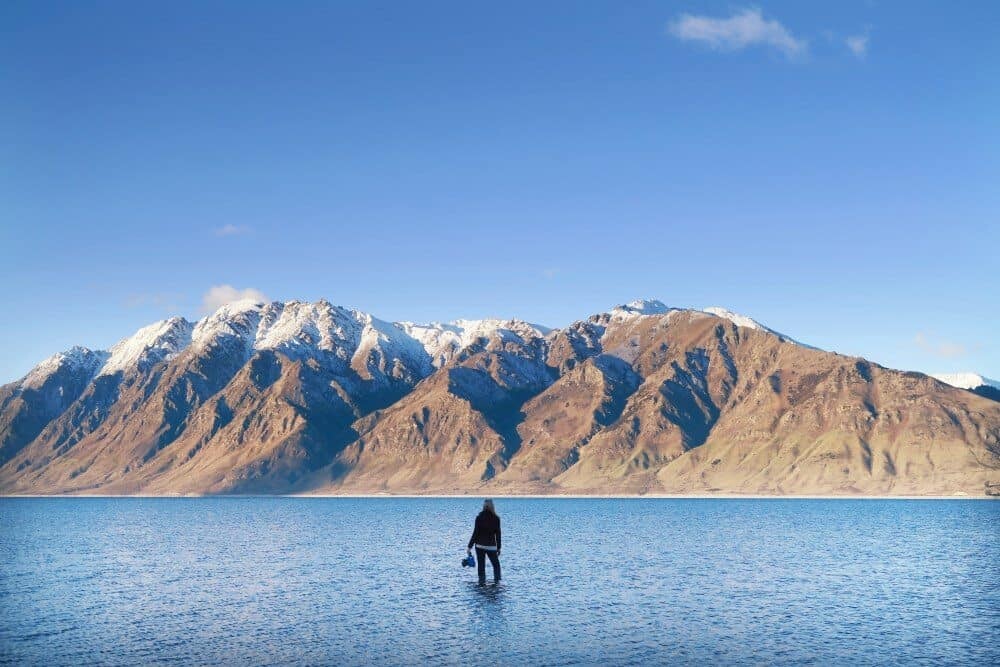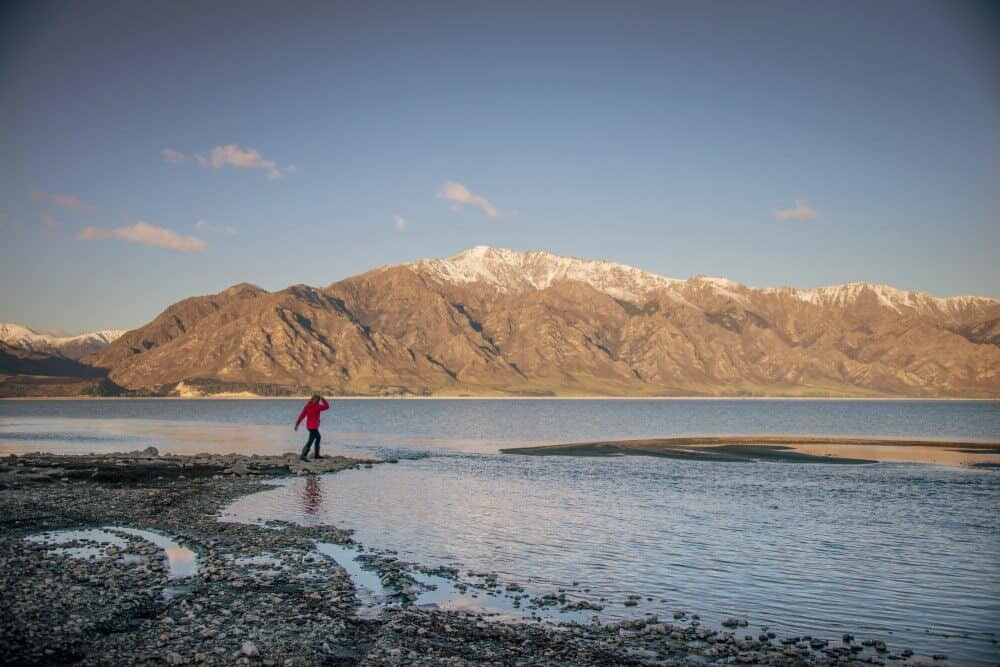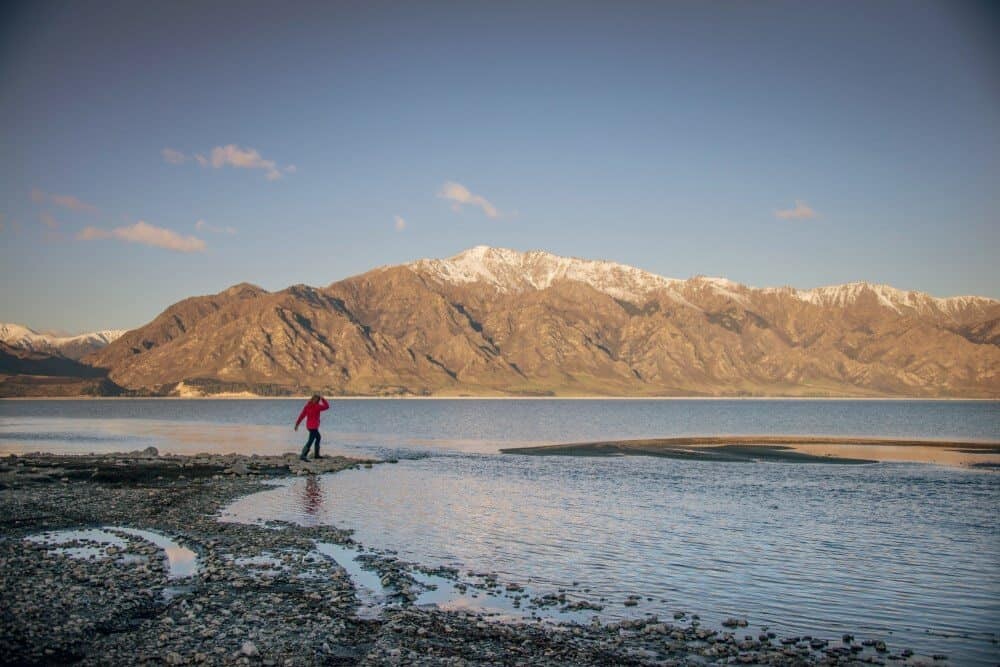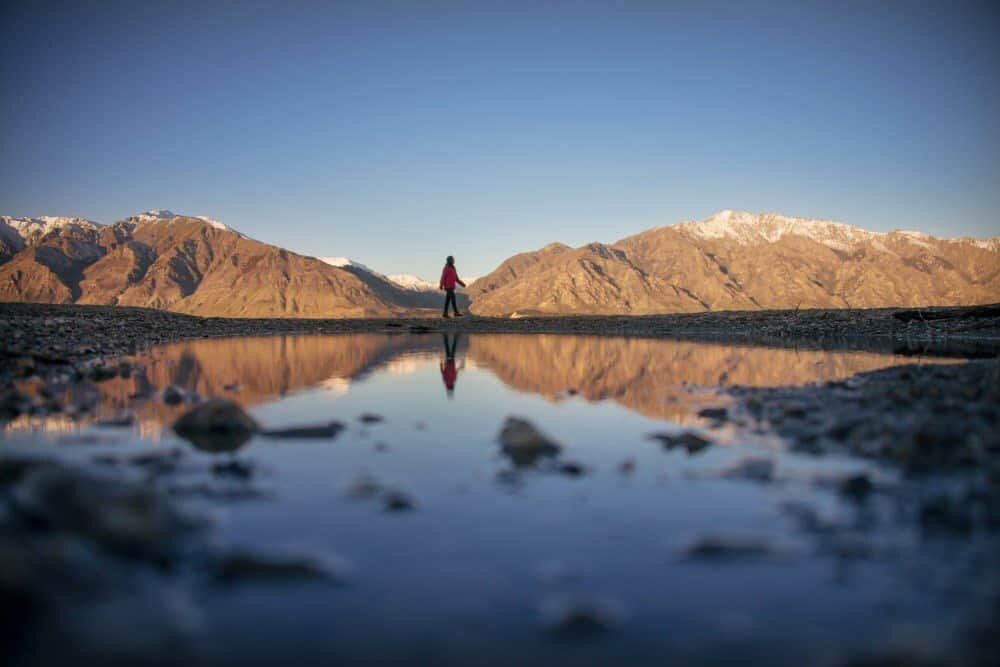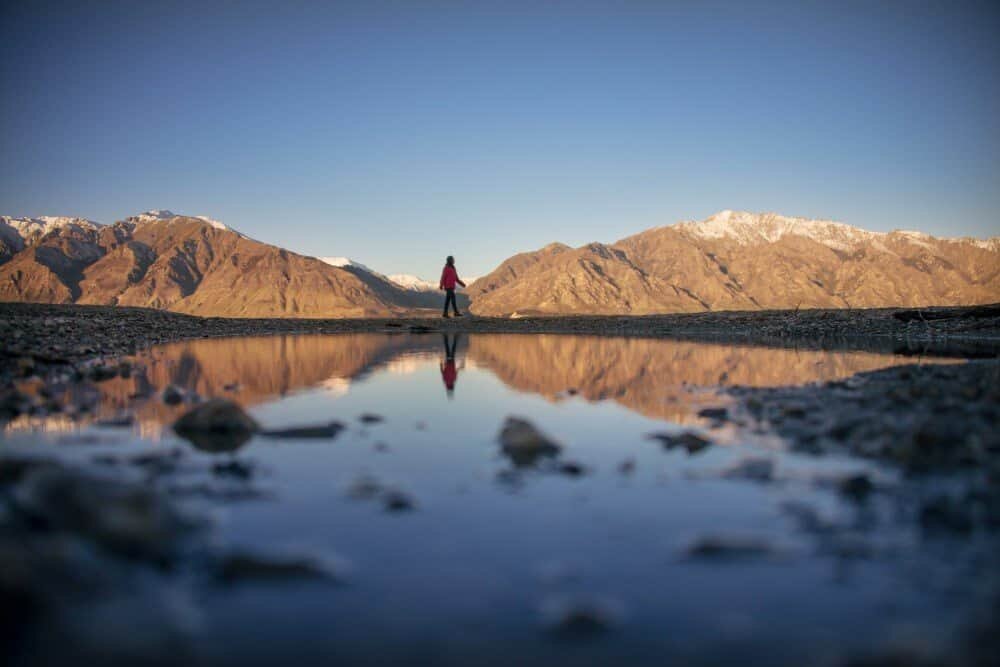 To save for later with Pinterest…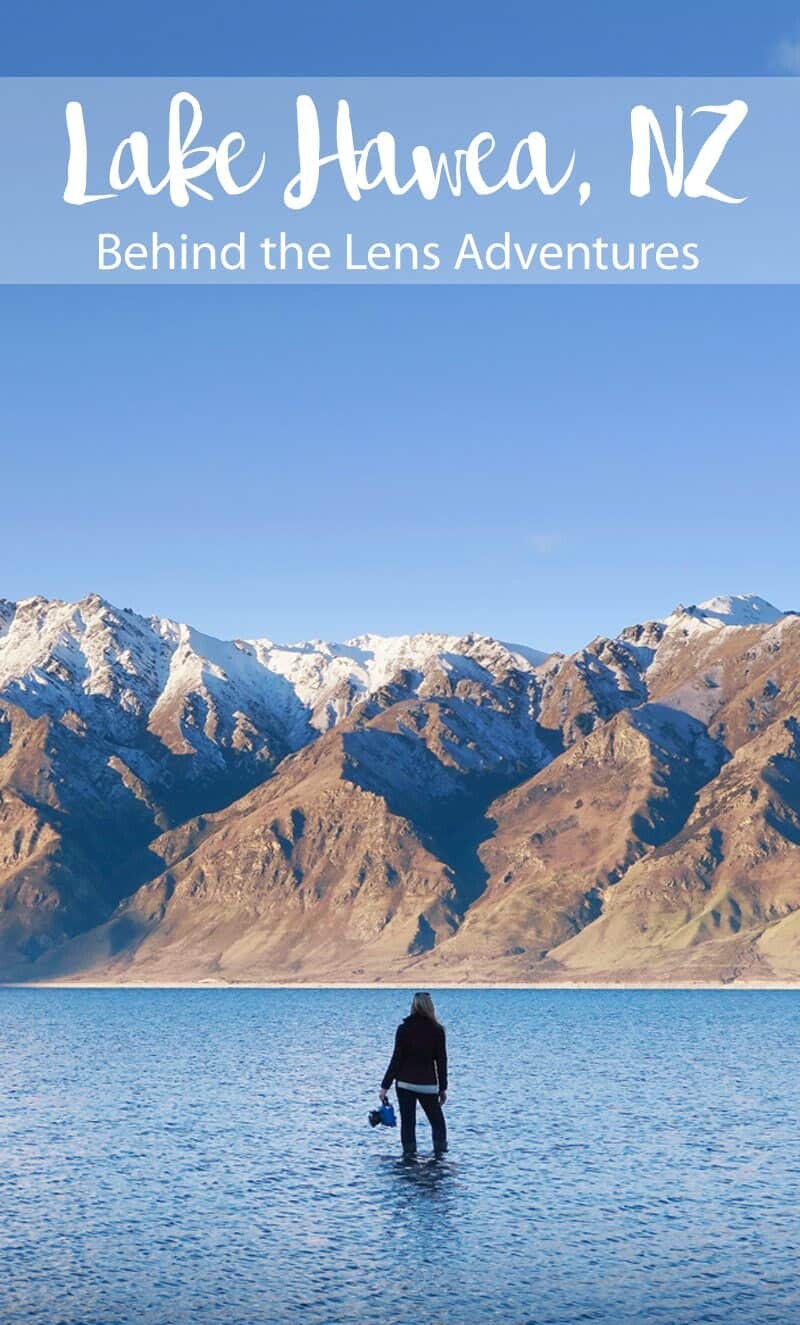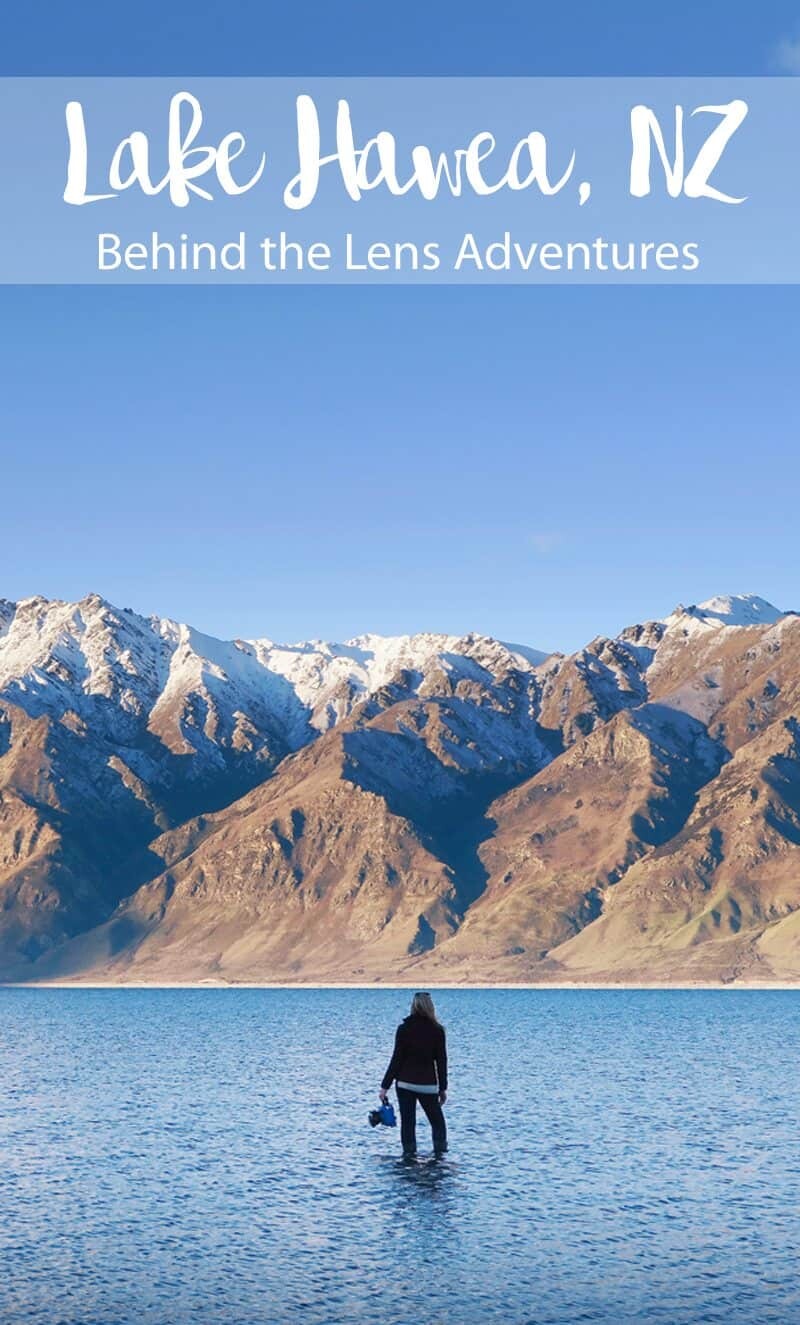 Do you have a special spot you love to visit again and again? If so, share in the comments below!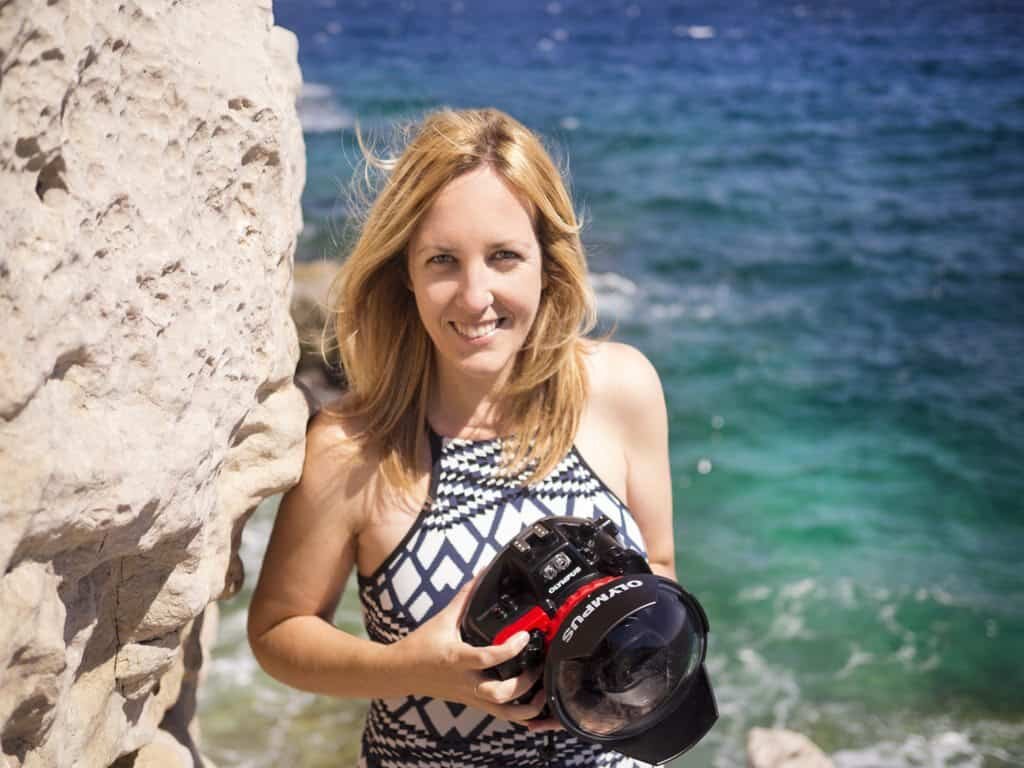 Hello! I'm the founder and photographer behind The Wandering Lens.
With 17+yrs experience as a professional travel and landscape photographer, all advice found on this site is from my personal experience on the road. I hope it's useful for your own travels and would love to hear in the comments about your trips and experiences around the world.