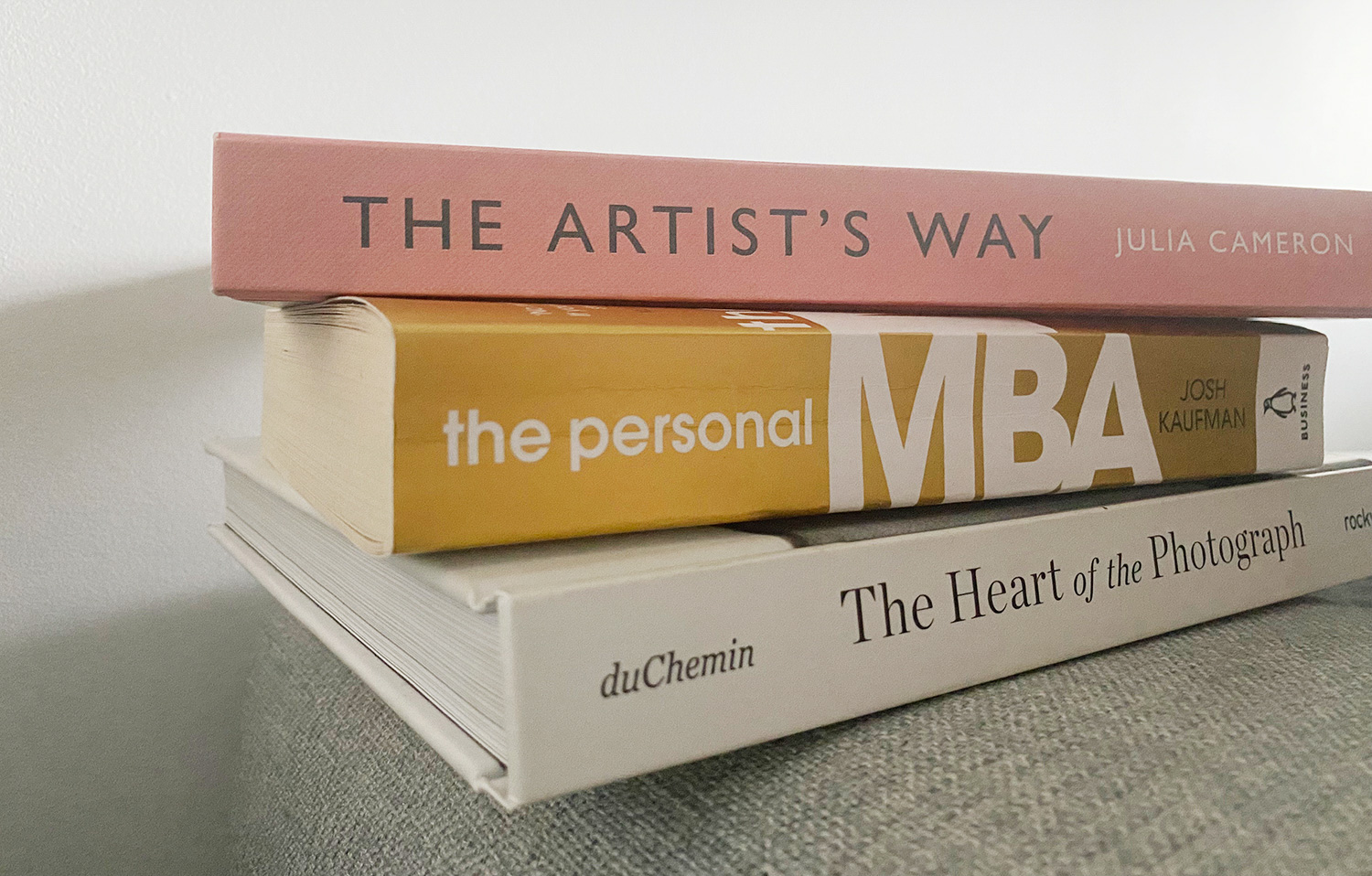 A list of recommended photography books and inspiring business books
Flicking through the pages of a book can be so inspiring for creative souls. Turning the cover reveals new insights, moments of self-reflection, motivation and helpful advice that can apply to our own aspirations no matter how distant or niche the topic.
It's not just about the story, plot, chapters and writing style, it's how the words and pictures connect with our own experiences and ideas. You may read one book over and over to discover something new each time or join a book club only to find that everyone has a different opinion on a particular novel.
Like photography, that's the beauty of books. They can all be interpreted in various ways and will take on a unique meaning to each reader.
Taking time out to sit and read can be rewarding for those prone to feeling overwhelmed or taking on too much. Reading is one of the first things we stop when endless to-do lists fill our days but allocating just thirty minutes to have a tea and read a few pages is enough to reset those creative thoughts and get your mind focusing on the positives again.
For photographers and creative business owners or artists, I've put together a list of 11 books I recommend, to reignite that creative spark.
I have personally read each book at different stages of my own creative career and you'll find out why in the description and review.
*Please note, each link below is an affiliate link to stores where you can purchase each book. Booktopia for Australians, Amazon for international orders 😊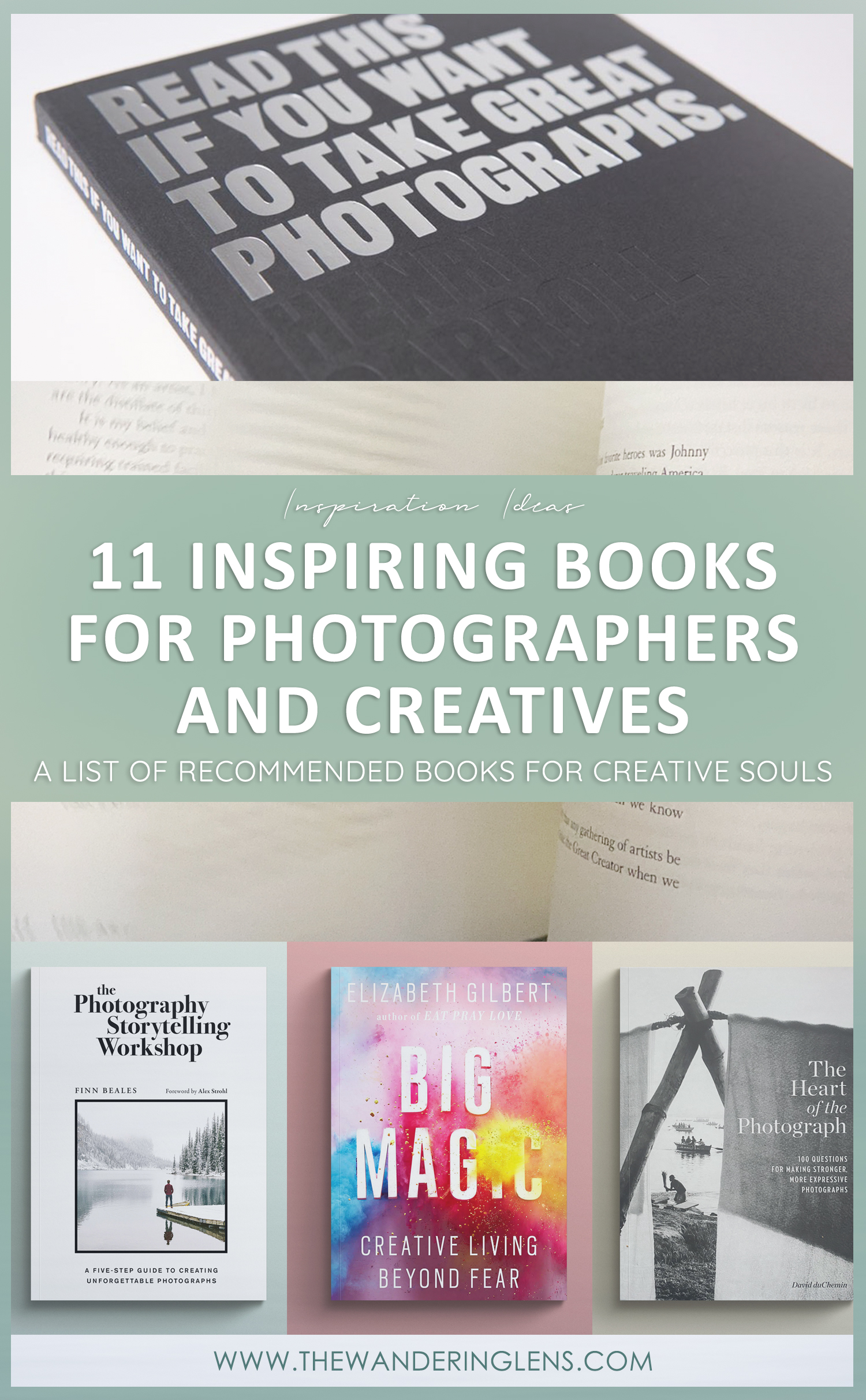 01: The Personal MBA, Josh Kaufmann

I had heard many amazing things about this book but always hesitated to buy it, thinking it would be another business book that over promises and under delivers. Wow was I wrong. Personal MBA has been written to ensure everything you need to know is delivered in short, sharp sections, each providing little lightning bolts of information!
Having run my own business for 16+yrs, I only recently purchased this book while I develop a second business. I wanted to give myself external insights to launch and start with fresh eyes rather than repeating the same old steps I've been doing for so long. I devoured this book on a recent flight after purchasing it at the airport and couldn't resist writing notes as I read because it truly provides that many light bulb moments on each page.
Josh has created a reference that can sit on your desk and act as a mentor. Most helpful for me were the marketing and sales sections which offer insights most entrepreneurs and artists can apply to their work, particularly if they're selling prints, services or products.
Buy here on Booktopia | Buy here via Amazon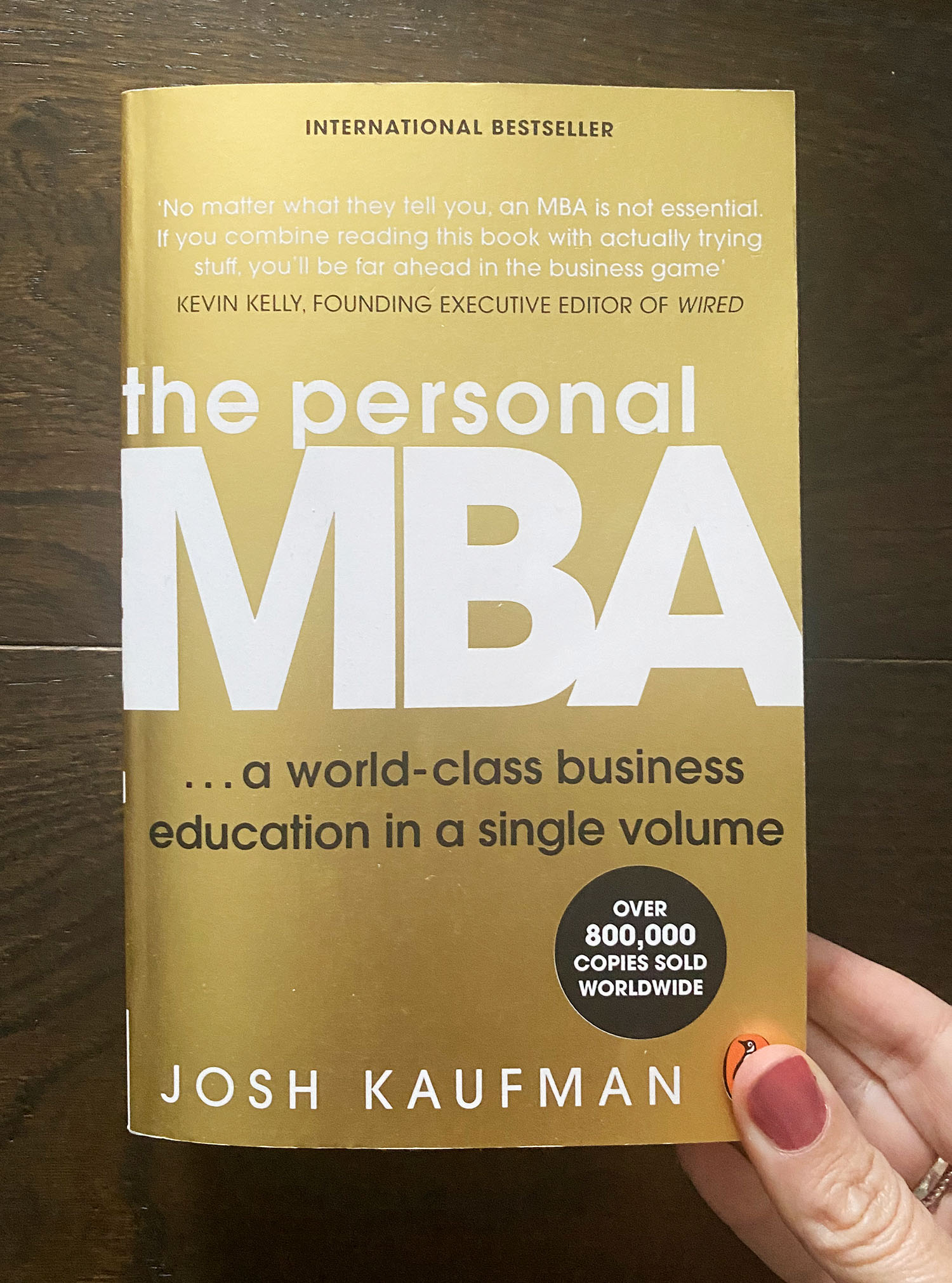 ---
02: The Heart of the Photograph, David DuChemin

Having followed David on social media and watched as he worked on incredible projects around the world, created stunning collections of work that truly speak volumes and also as he recovered from a horrible fall and spent months in bed, I can't speak higher of his books and teaching materials.
The Heart of the Photograph focuses on those important questions we should be asking ourselves as photographers. Have you every stopped to ask yourself why you're taking a photo in a certain way?
This book is both beautifully written and presented. Each question discusses at length the inner thoughts of creatives, the possibilities, and concepts to work on.
Buy here on Booktopia | Buy here via Amazon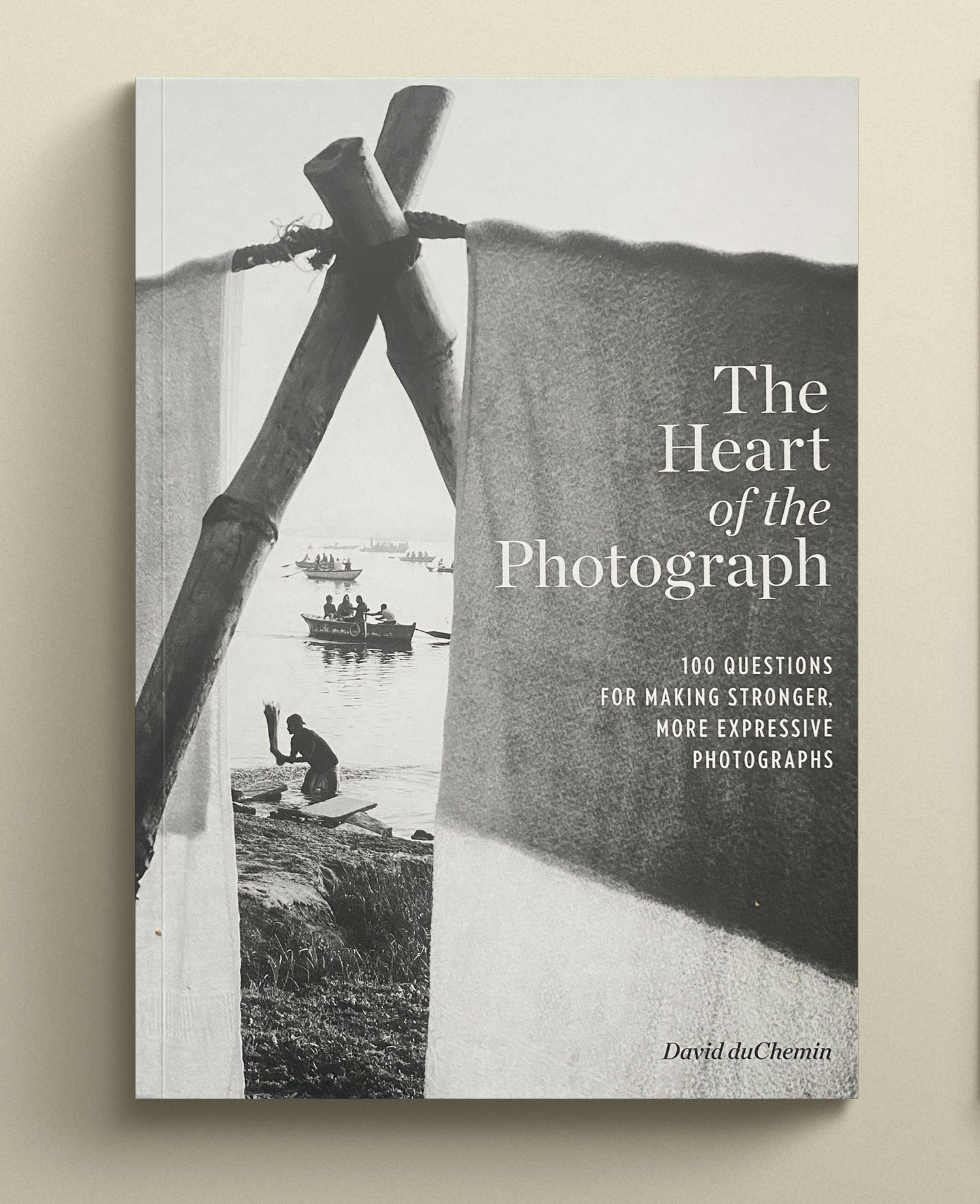 ---
03: Photographers on Photography – How the Masters See, Think and Shoot by Henry Carroll
Sometimes a book that covers a number of ideas and concepts in smaller, bite-size chapters is what works best. Rather than having to work your way through a mammoth novel, a book like this one is the perfect layout for short breaks and quick doses of inspiration.
Incorporating a blend of quotes, interviews, and insights into the work of 50 photographers, it's an inspiring glimpse into the industry and how those within it operate and think.
I've included two books by Henry Carroll within this list because they're the perfect pick me up and provide that necessary boost of motivation.
While this book claims to share 'how the masters see, think and shoot', just go into it knowing that this is a small cross-section of photographers when the entire industry has such a vast array of talent. I'd encourage anyone who enjoys this book to also continue their reading via other interviews, by researching artists and photographers that inspire you!
Buy here on Booktopia | Buy here via Amazon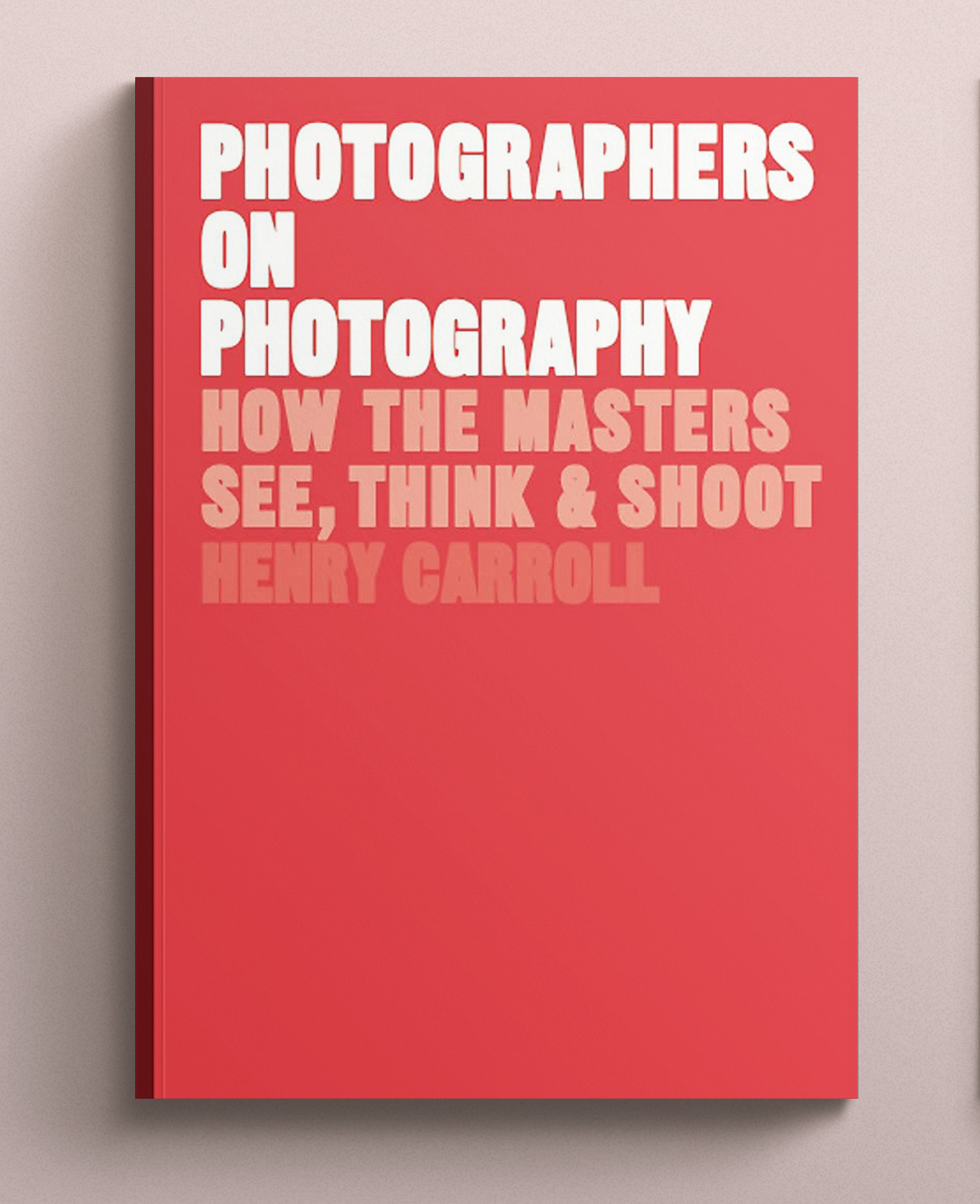 ---
04: The Artist's Way, Julia Cameron

A brilliant book presented as a course with challenges, tasks, steps and daily routines. If you don't wish to follow the structure, you can also read particular sections over and over and over again.
Written by Julia Cameron, described by the New York Times as 'The queen of change', this is a book that can have a striking impact on your creative process. By suggesting things like taking yourself on an artist date for inspiration, creating daily habits that help to release your ideas and generate a flow of creativity, the book takes you on a journey of self-discovery.
There is a supporting workbook available, or you can commit to following the programme via the hardcover of softcover versions.
This book will relate to any creative, you don't have to be a writer or photographer, every step and insight can be applied to all forms of creative expression.
Buy here on Booktopia | Buy here via Amazon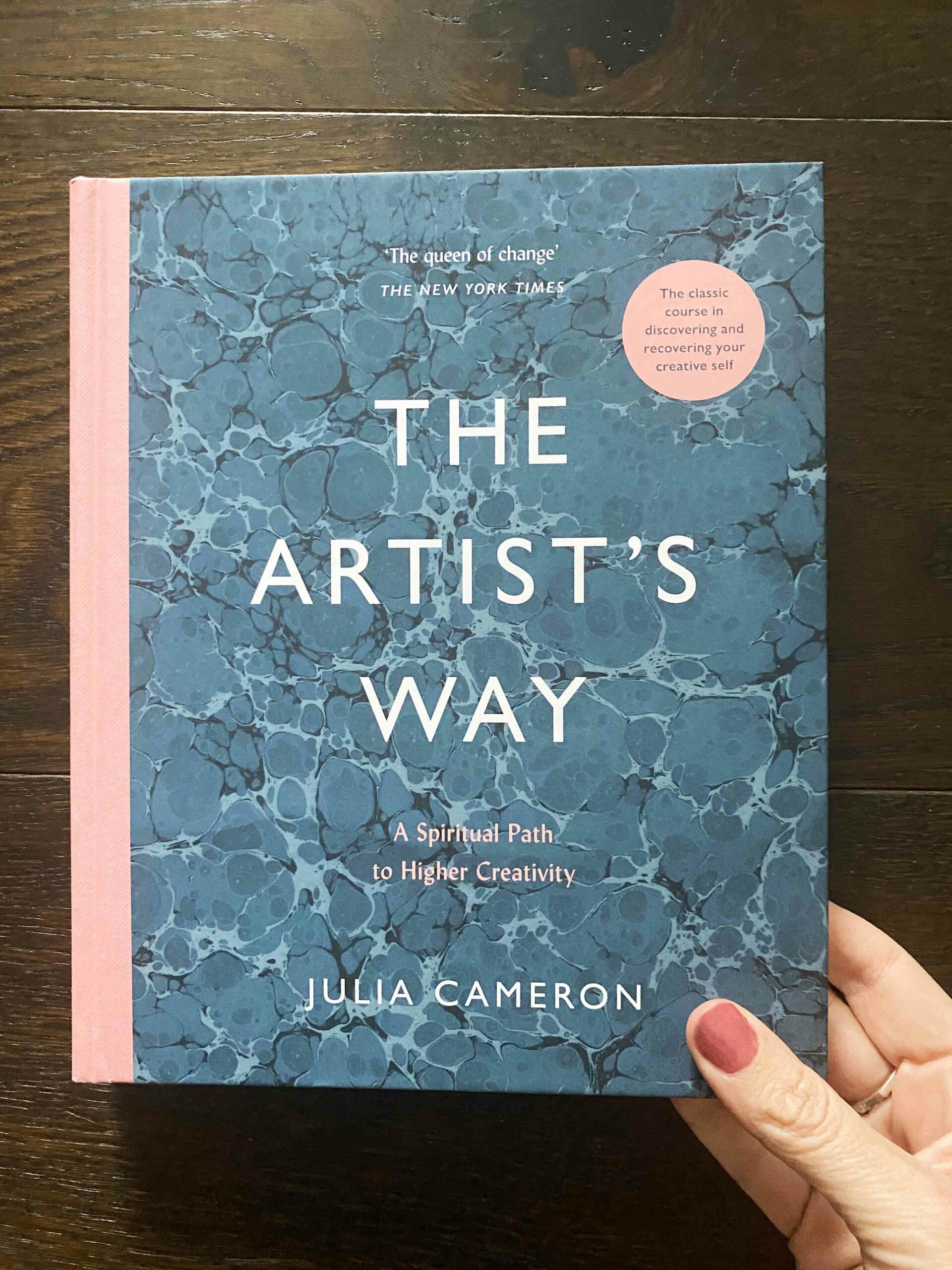 ---
05: Ansel Adams, The Negative

A true masterpiece that covers film and exposure, both natural and artificial lighting and photographic techniques from one of the most iconic photographers, Ansel Adams.
His work has inspired many photographers and this manual offers a glimpse inside his creative process. With work so simple yet so striking, the way Ansel Adams captures landscapes makes me want to gaze into each image and stare a little longer than most.
There's something some photographers exude that's so special it can't really be taught, but giving yourself the chance to learn a little of what's behind the imagery, can help in discovering your own hidden talents.
Buy here on Booktopia | Buy here via Amazon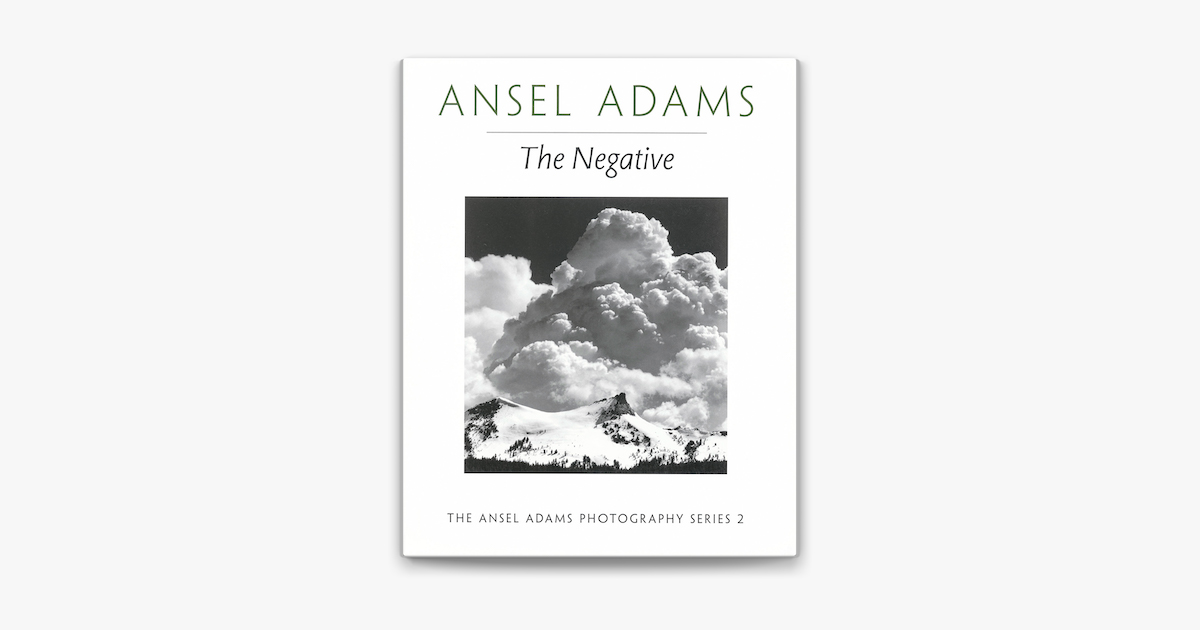 ---
06: Big Magic, Elizabeth Gilbert
From the author of Eat, Pray, Love, 'Big Magic' focuses on the mysteries of inspiration and the creative within. This book is ideal for creatives searching for their something, their spark or their purpose. It's got rave reviews!
I first read this book about five years ago, shortly after it's release. Honestly, at the time I struggled to get through the first chapter. I just wasn't feeling it and found it a tad cheesy. But after reading it again since, I know that reaction was to do with my own creative focus at the time perhaps. The second read was a more positive experience.
It's one of those books that you can take from it whatever you like. It champions creativity, provides industry insights, discusses the spiritual connection of creatives and can be that pep talk we all need sometimes.
Buy here on Booktopia | Buy here via Amazon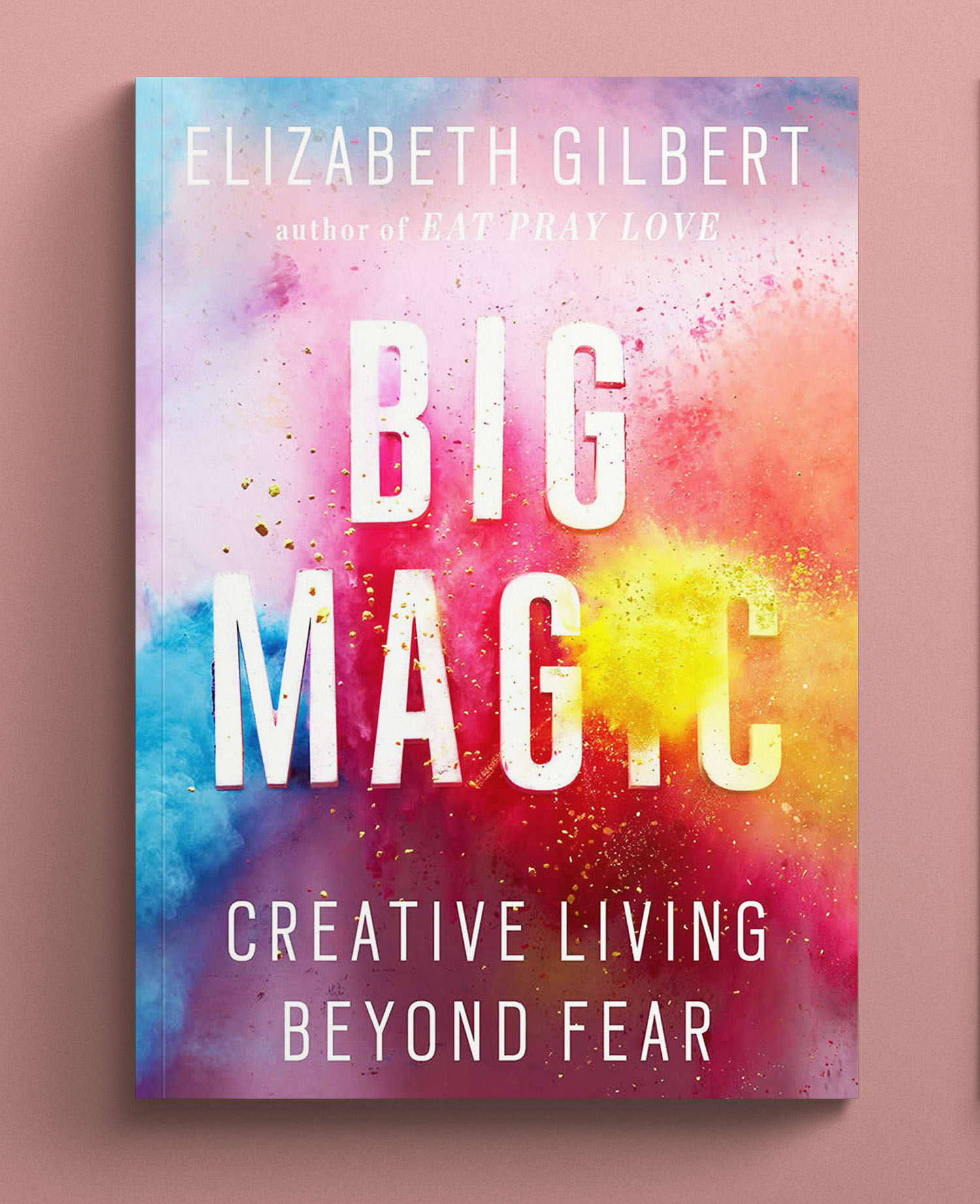 ---
07: Mind Your Business, Ilana Griffo
If you're after a roadmap for working towards launching or improving your business, this book is a great aid. Sharing everything you need to know when starting from the very beginning, it helps take away the guesswork and provides real world examples and steps to take action.
Written by Ilana Griffo, this book is one of the rare business books that, like The Personal MBA, delivers on what it promises. You're learning from someone who has learnt lessons the hard way, has grown her own business into a full-time career and who is sharing what really works.
As with most business workbooks, it's essential to have an idea before getting started to truly get the most out of its content. Before flicking through the pages, start to brainstorm your own creative business ideas, dreams and goals and then use a manual like this one to turn them into a reality.
Buy here on Booktopia | Buy here via Amazon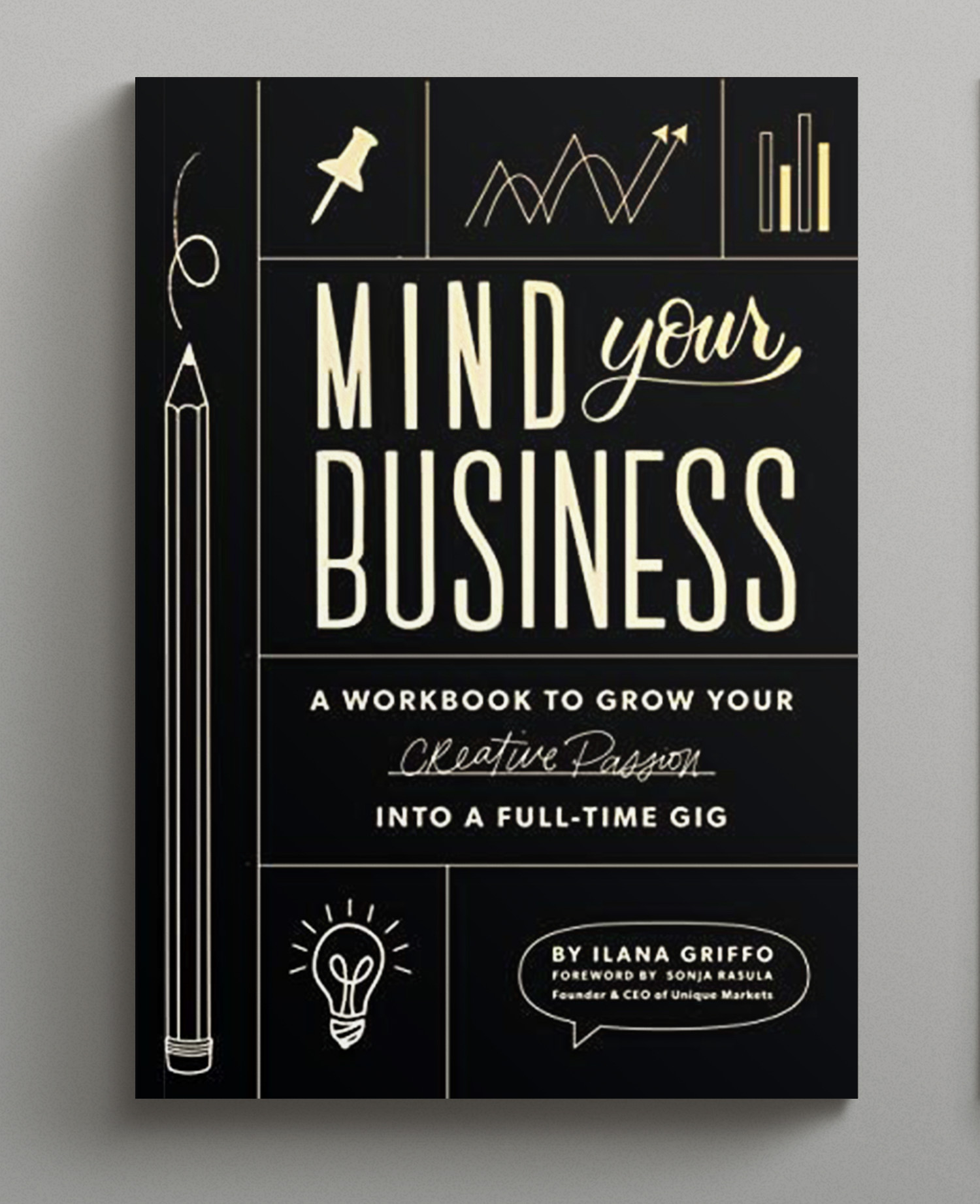 ---
08: The Photography Storytelling Workshop, Finn Beales

Written like a workshop, revealing career insights alongside tips and techniques to create beautiful imagery and tell a story, this book should be on every photographer's shelf.
I loved how Finn isn't just writing about how he takes great photos for Instagram, but how we can use photography as a visual medium to express the full depth of a story. To create collections of work that document, not just capture a moment or a scene.
Included within the book are exercises you can complete, or you can do as I did and simply browse slowly through the sections seeking inspiration. From Storytelling to planning shoots, preparation, editing and pitching, take a read and see how it inspires your own imagery!
Buy here on Booktopia | Buy here via Amazon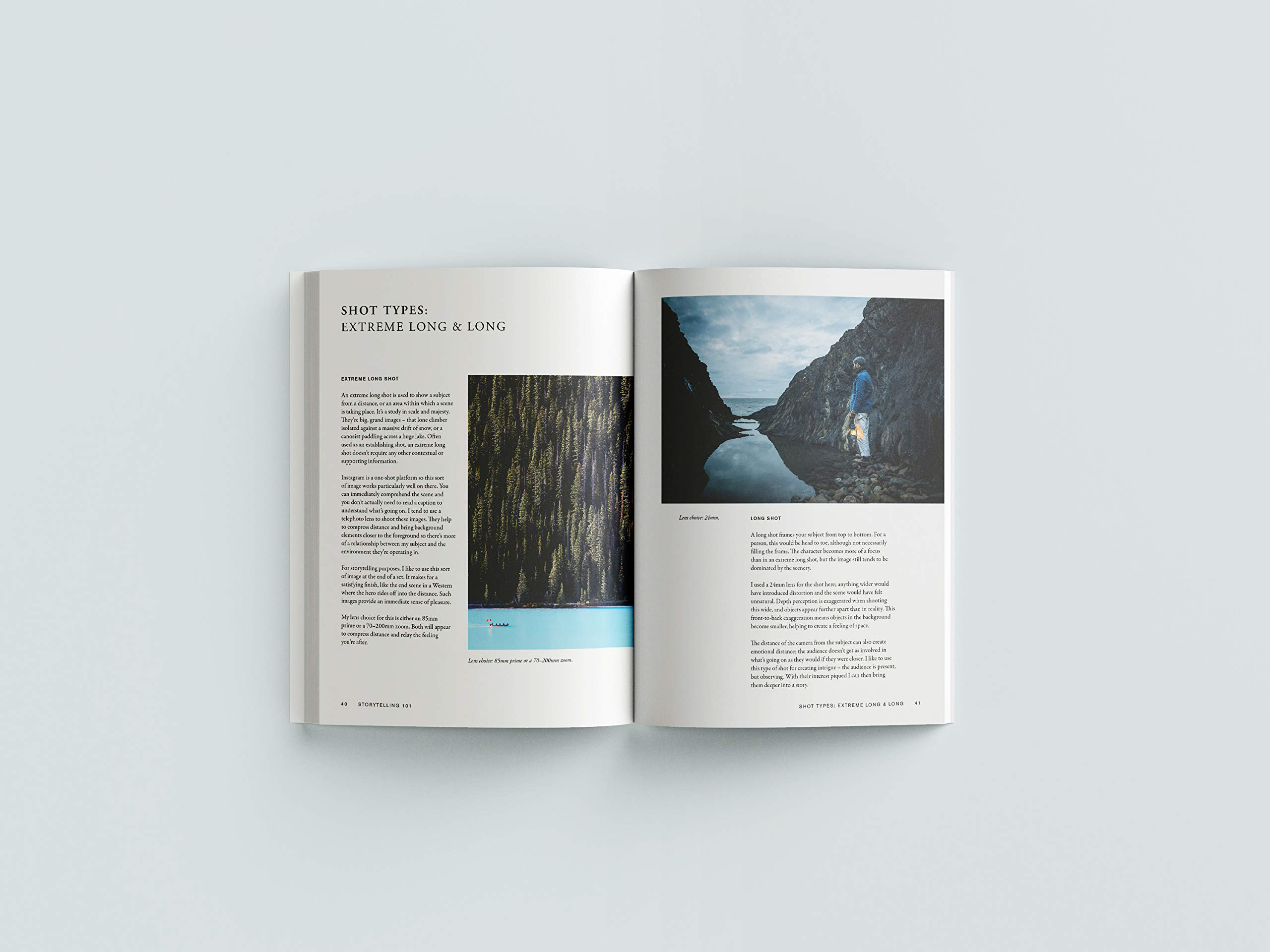 ---
09: Lonely Planet's Guide to Travel Photography – Richard I'Anson
As a previous contributor to Lonely Planet (read my story here), I'm someone who would happily have an entire bookshelf filled with LP guidebooks. I've always enjoyed reading how the authors describe each destination, and following their recommendations for local experiences, adventures and places to stay.
In recent years Lonely Planet started publishing more collaborative guides on various topics, one of them being travel photography. If you've ever imagined your photo on the cover of a guidebook, the Lonely Planet Guide to Travel Photography will be all the inspiration you need to venture outside and start taking photos.
Covering the basics of photography and everything you may come across while shooting in the field, it also includes information on workflow once you're home from a trip. Plus for fellow travel addicts, the images will be worth the space on your bookshelf alone.
Buy on Booktopia | Buy via Amazon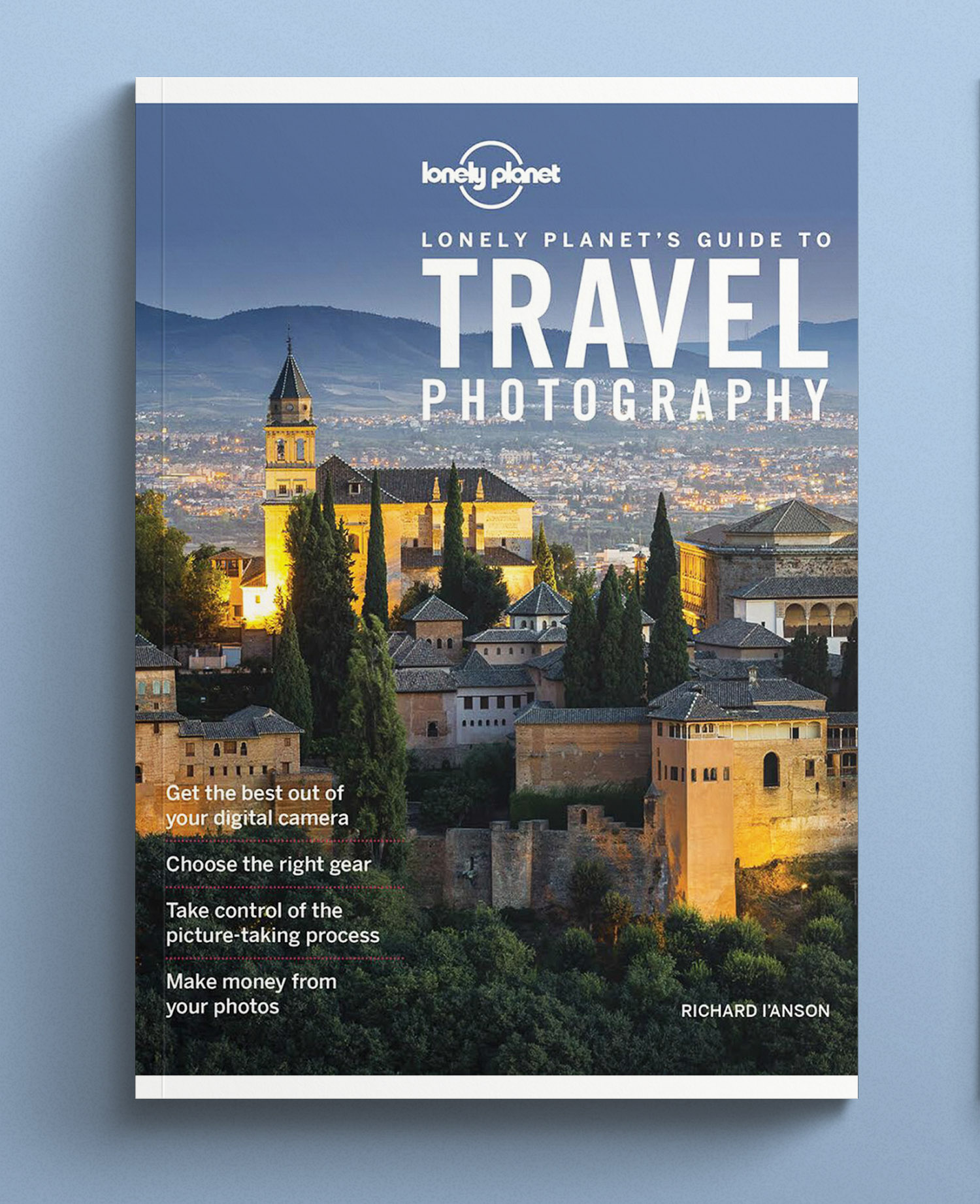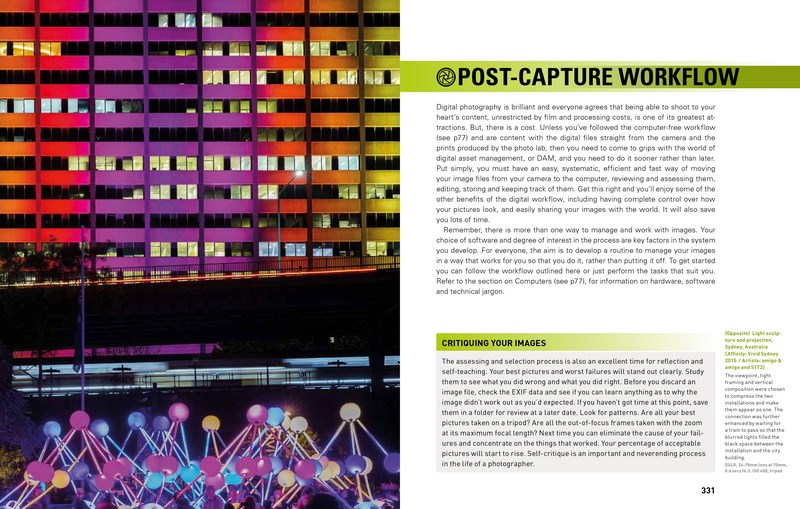 ---
10: A Photographer's Eye, A Graphic Guide by Michael Freeman

Composition and the technical elements of framing a subject or scene are something I strongly believe every photographer should invest time in learning. You don't need to study textbooks, graduate from university with a degree in photography or know the precise settings but using books like this one to see what can be incorporated within your own work is indeed, very helpful.
A well organised book that works through the various methods and concepts we face when composing a photograph. From the simple techniques of using shadows and working with leading lines through to more complex graphic ideas of how to capture something that will draw in the viewer, this book is a wonderful insight into a photographer's mind.
Buy here on Booktopia | Buy here via Amazon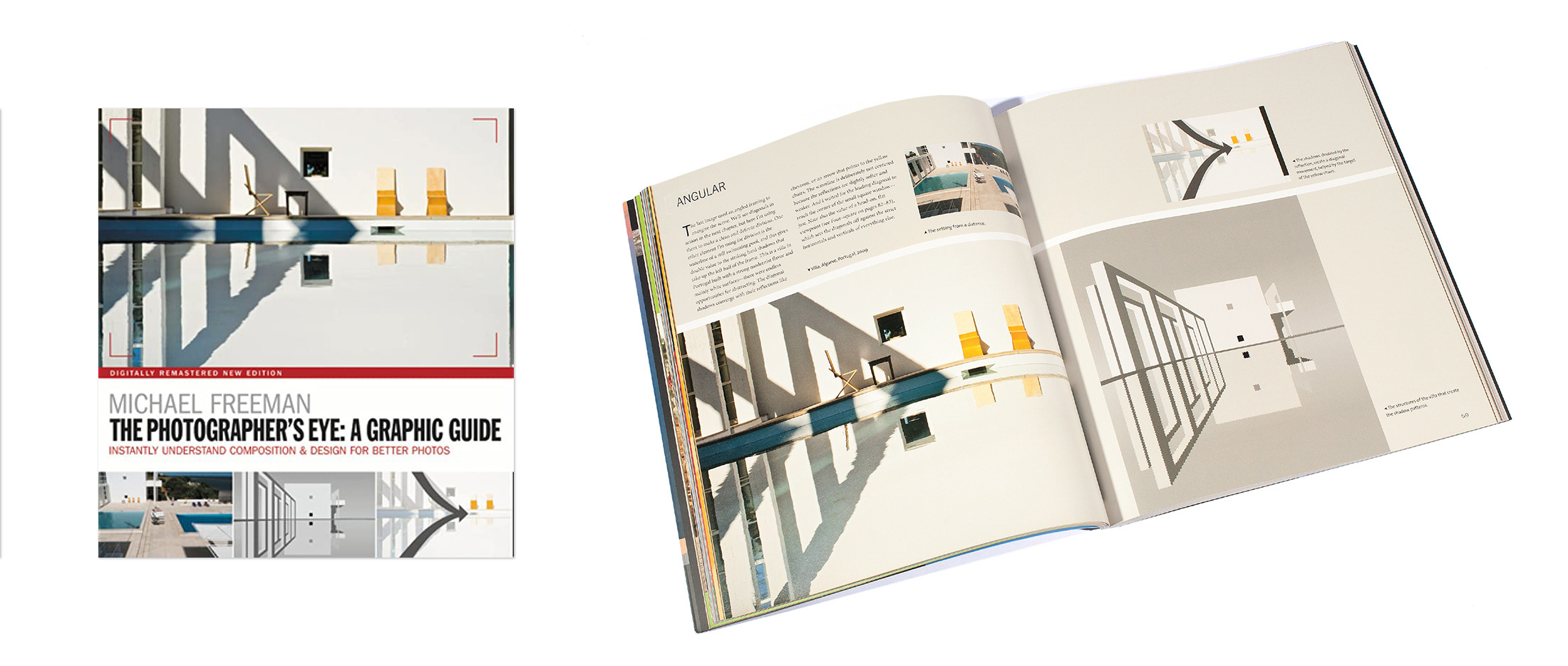 ---
11: Read This if You Want to Take Great Photos, Henry Carroll
It's straight to the point, sharp, savvy and pretty darn inspiring if you're after a quick jolt of motivation.
Just like Henry's other book in this list, it's written in a way that can be easily digested. You don't need hours to soak in every word, heck, it's even fun just scrolling through and opening up on any random page to see what you get dealt.
It's filled with uncomplicated advice and tips for creating photographs that have impact. I love how it doesn't get distracted with flowery language or messy descriptions. The bold text let's the important points stand out and you can take from it whatever you want.
Buy here on Booktopia | Buy here via Amazon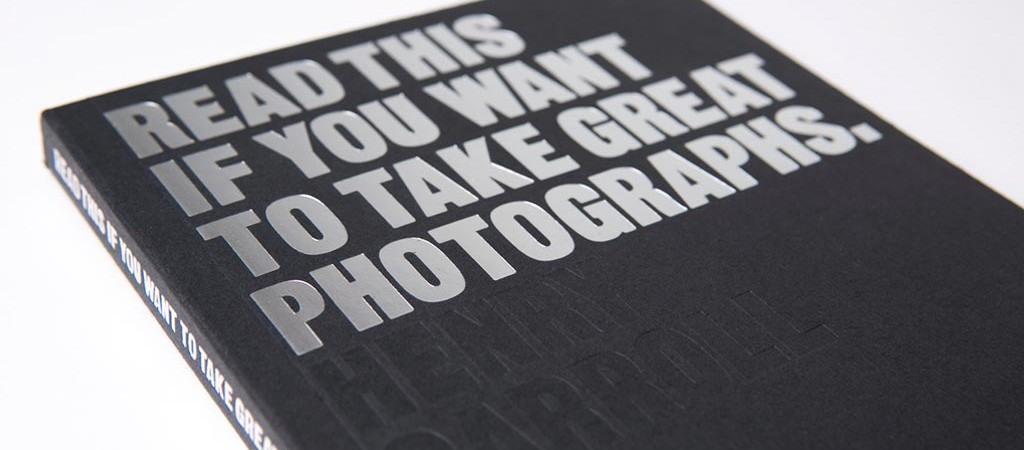 ---
Bonus Recommendation: When in Rome – Chasing la dolce vita, Penelope Green
I wanted to include this book for any like-minded dreamers like me who work in a creative field. Ever since I studied journalism, I imagined working as a freelancer, contributing to magazines and newspapers from far flung regions of the world.
This book by Penelope Green only fueled that dream further. Reading of her arrival in Rome, how she navigated the complexities of settling in a new city, learning a new language and exploring new relationships.
I haven't just read it once, I've read it maybe twelve times. I love this book and everything it inspires. I'm not going to give away any of the plot, I just encourage anyone who loves travelling and perhaps one day wishes to write articles, capture images or just soak up the experience of living abroad to take a read. I hope it sprinkles some of it's magic on you too!
Buy the eBook here on Booktopia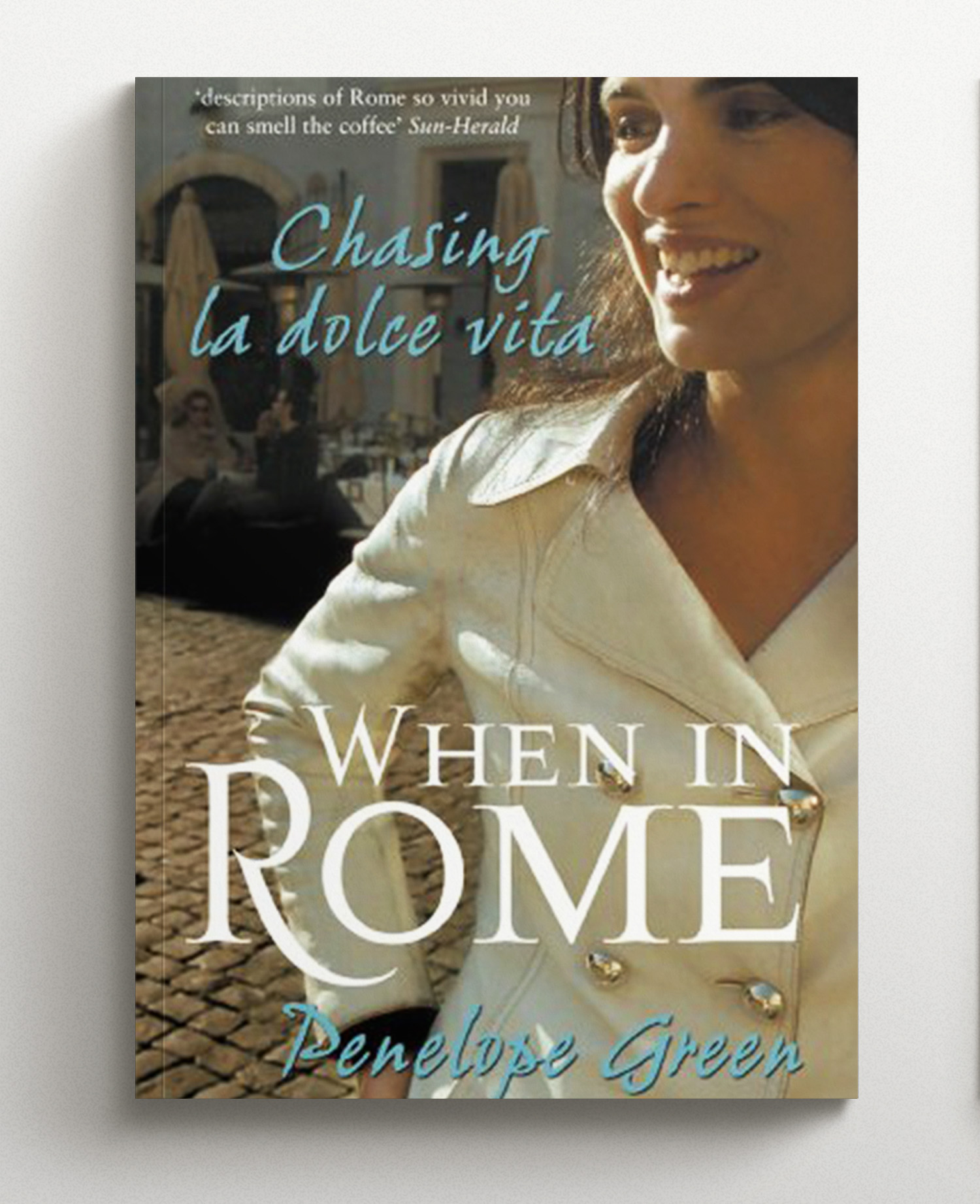 Do you have a book to recommend? Leave your recommendation in the comments below!
Additional related articles to read: