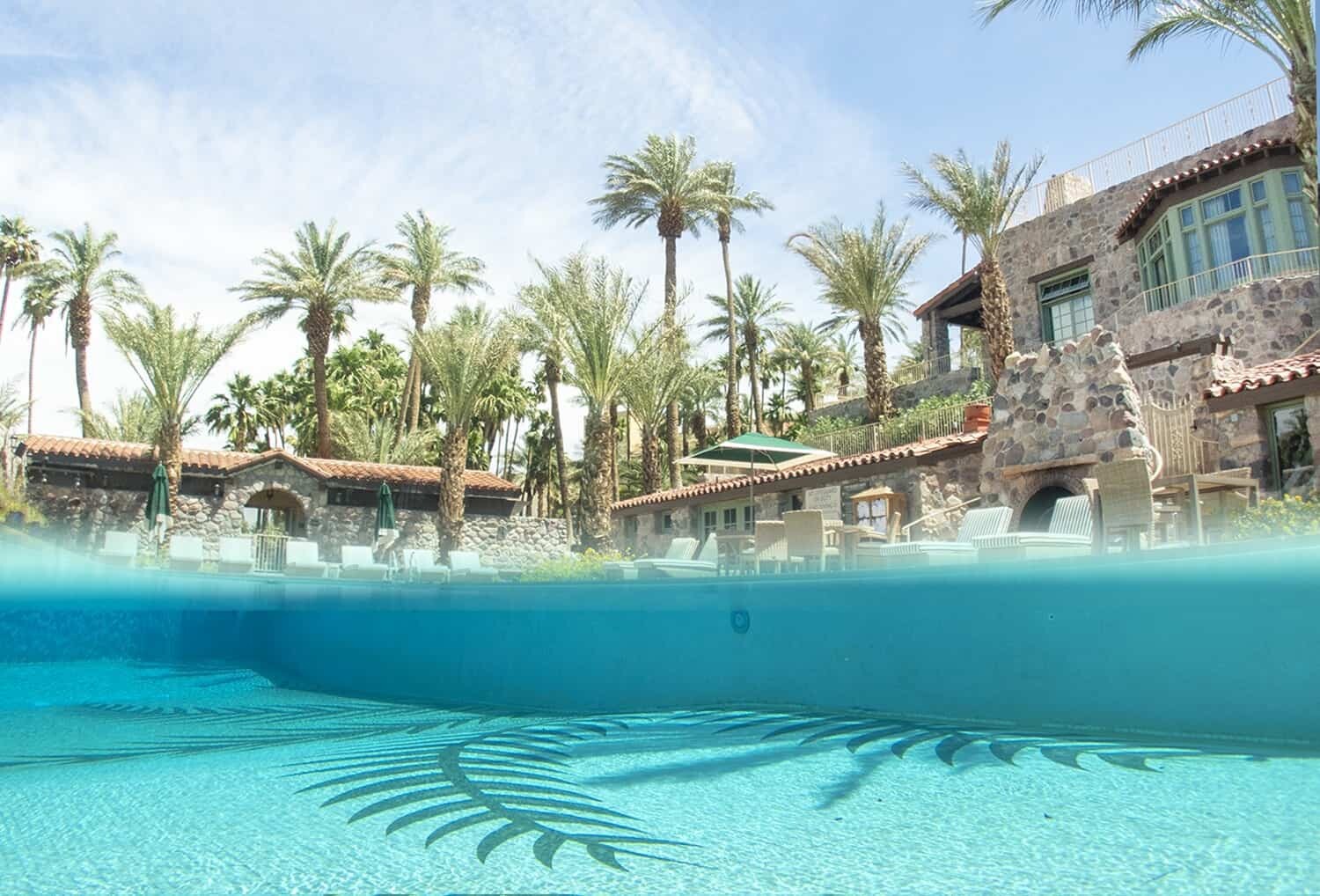 A Visual Hotel Review: The Oasis at Death Valley
Picture this, you're driving for over an hour amongst some of the harshest scenery in the world. It's dry, it's dusty, there's nothing but shades of brown in all directions then suddenly, a flicker of green.
Are they palm trees!? In the desert! Or maybe I'd forgotten to put my prescription glasses on…
Like a true oasis appearing like a mirage, The Oasis at Death Valley was a truly incredible sight to see after photographing in 43 degree heat. Death Valley holds the record for the hottest place on earth and the last thing I expected to see was a lush little paradise sitting pretty, luring me in with it's promise of air conditioning and a swimming pool.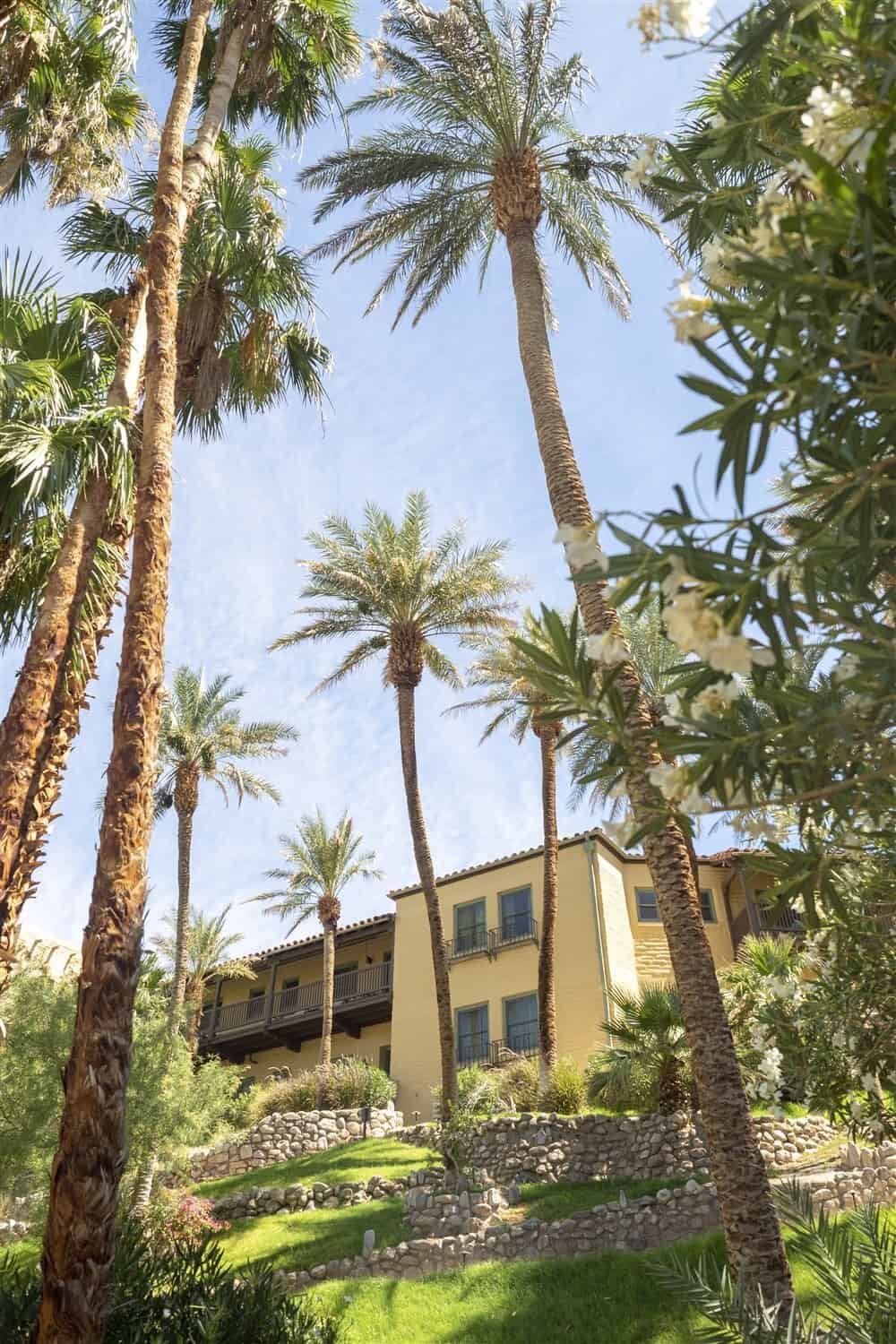 Feeling a little like a rock star (note; a sweaty, dusty, mess of a rock star), I drove up to the valet and trudged up to reception in my joggers. Classy. Despite my appearance far from equaling the luxurious interiors, I was treated exactly like I'd flown in via private jet. The lovely team at reception had the keys of room 131 in my hand in no time and wow was I in for a treat.
The Oasis at Death Valley was originally built in 1927 and quickly became a Hollywood winter retreat for celebrities and George Lucas even filmed scenes from the original Star Wars at Furnace Creek. The property is split into two hotels; The Inn, which sits on top of the valley with a lavish appearance and stylish feel then there's The Ranch, a more family and group friendly located a little closer to sea level…or salt flat level in this case.
When checking into a hotel there's always one thing I look for…views. I can never get enough of a destination and always love returning to my room after photographing landscapes to gaze out the window at more landscapes, maybe there's some switch I just can't turn off, I'm obsessed. The Inn provides views in spades and after pulling back the curtains a views of palms and mountain peaks were revealed, total bliss. And it means I could take at least some photos in Death Valley from the comfort of air conditioning, hooray!
Around the property there are a number of rooms to choose from depending on your preference of layout. There are king rooms, suites, pool bungalows and even casitas, larger rooms with a living room and your own golf cart to zoom from the pool to restaurant, spa or room. Each decorated with a cooling yet earthy colour palette, touches of historic imagery and all the comforts you'll need after a long day outdoors.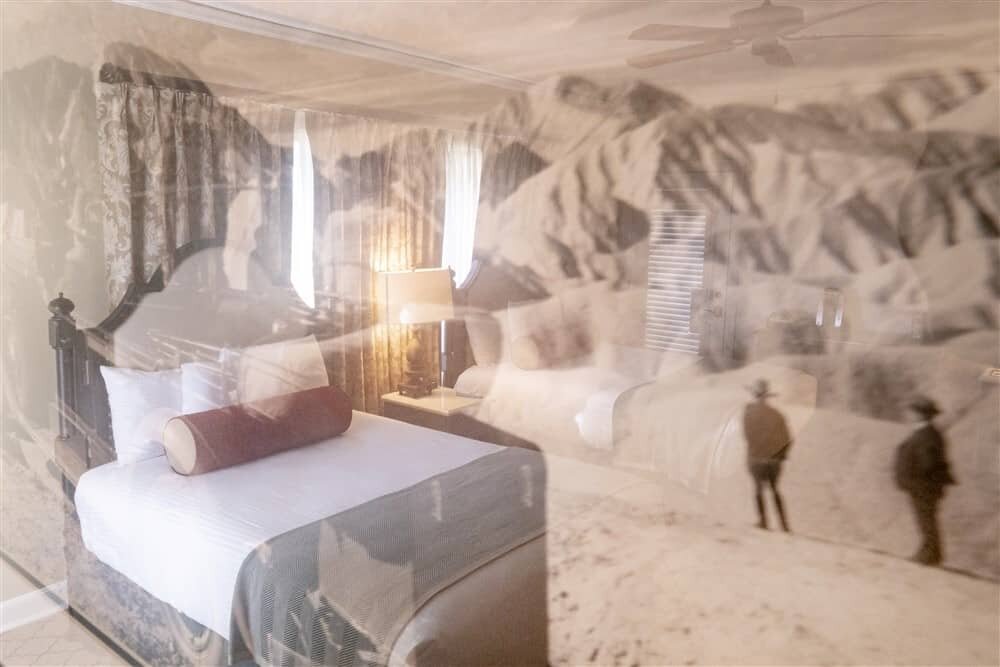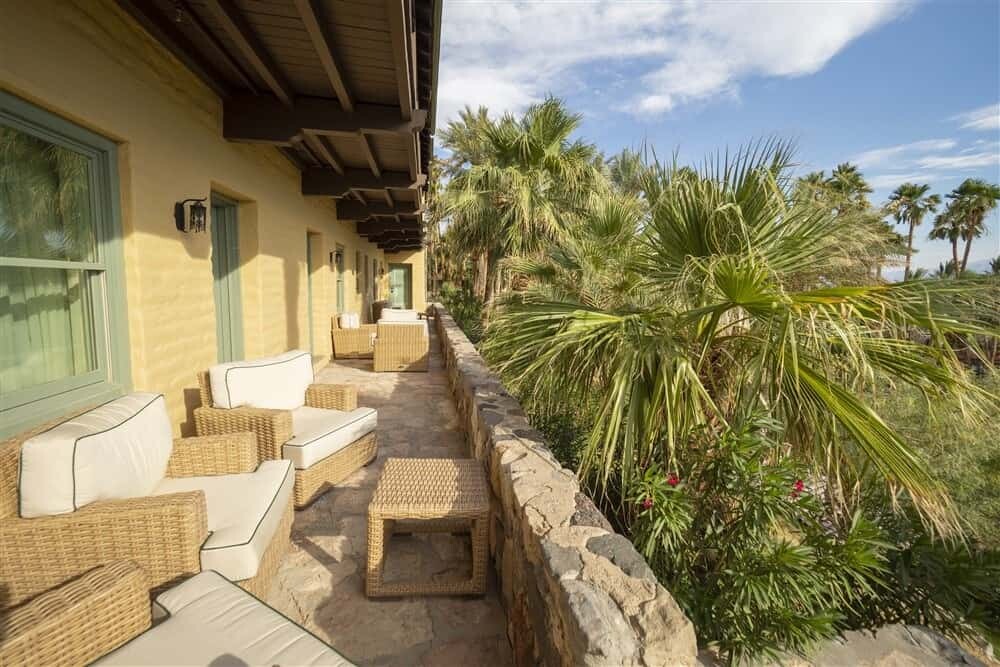 My favourite feature of The Inn was of course the swimming pool. Visiting in summer means temperatures will exceed 40+ degrees most days and the shimmering waters beneath the palms were calling me like two giant arms open for a hug. The water is fed by an underground spring, providing a year round constant water temperature of 29 degrees (84.5F) which feels surprisingly refreshing when it's so warm out. Deck chairs and cabanas line the edges in the shade and are the perfect place to lie and escape the midday sun.
Nearby you're super close to Zabriskie Point which was my favourite part of Death Valley for photographs and due to the location, you can zip up the road to capture sunrise, sunset or star photos! The Oasis at Death Valley is also located by the turn off to Badwater Basin, the lowest point in North America and where you can walk out onto the salt flats. I'll be sharing all the Death Valley photography locations in an upcoming guide!
Like a true oasis appearing like a mirage, The Oasis at Death Valley was a truly incredible sight to see after photographing in 43 degree heat.
Foodies will appreciate the on-site restaurant at The Inn Dining Room, offering dishes prepared with regional flavours like cactus (it's surprisingly delicious!) dates, and even pomegranate from the Inn's garden. Down at The Ranch you can choose between the 1849 Buffet, The Last Kind Words Saloon, the 19th Hole at the Furnace Creek Golf Course (yes, you can play golf in the desert!) or grab a snack from the very well stocked general store and picnic with a view.
As with all of my visual hotel reviews, now it's time for the photos to do the talking but one last little thing…if you find yourself in Death Valley don't forget to look up at night! Death Valley is one of only eight gold tier dark sky reserves in the US where you can see all the twinkling wonders of the sky, even the Milky Way. To sit outside on your patio, gazing up at the stars or watching as the moon illuminates the formations of Death Valley is reason enough to visit this beautifully barren part of the world.
Book a stay or enquire about reservations at The Oasis at Death Valley here.
Continue reading 'A Photographer's Guide to Death Valley National Park'…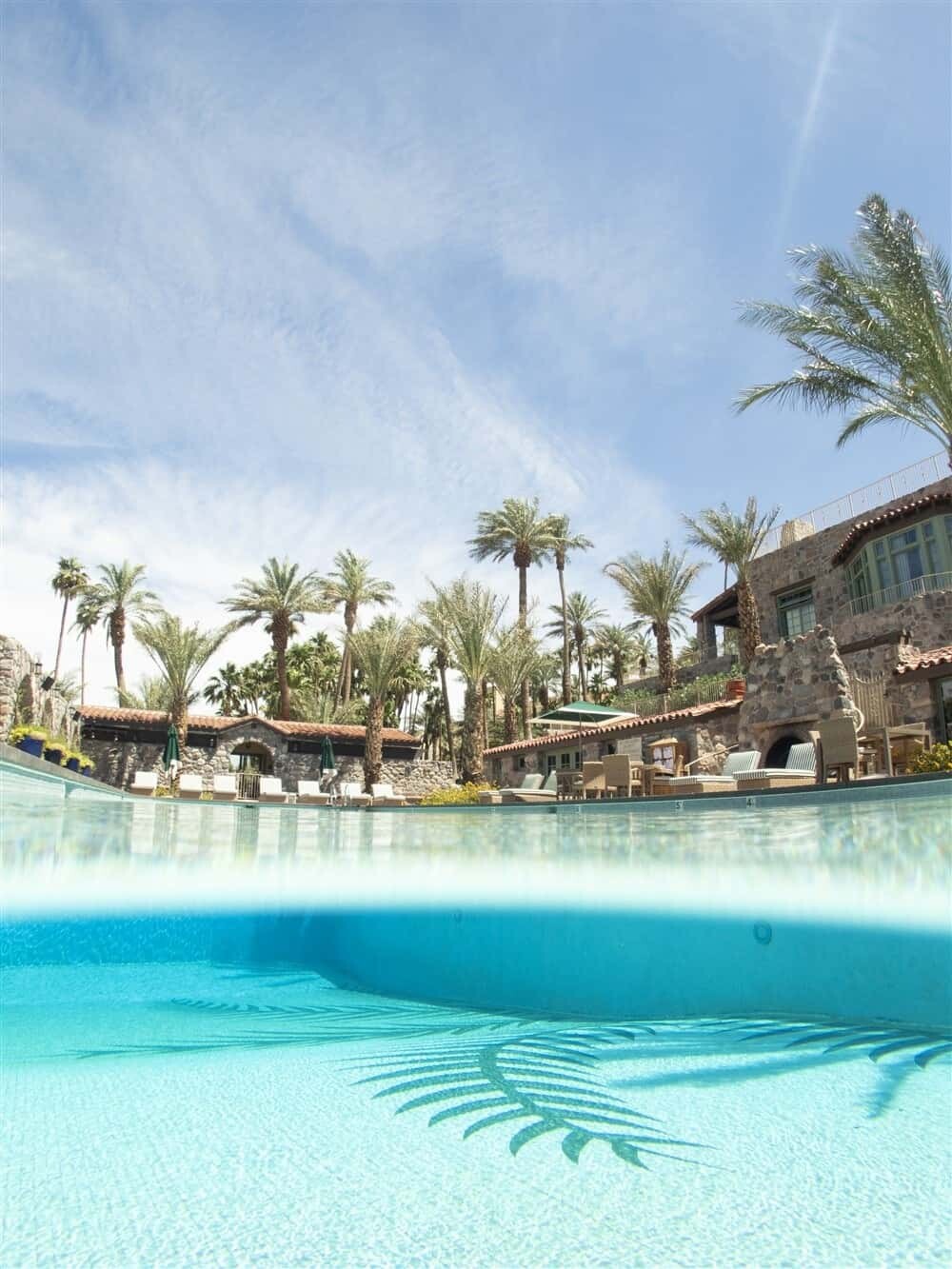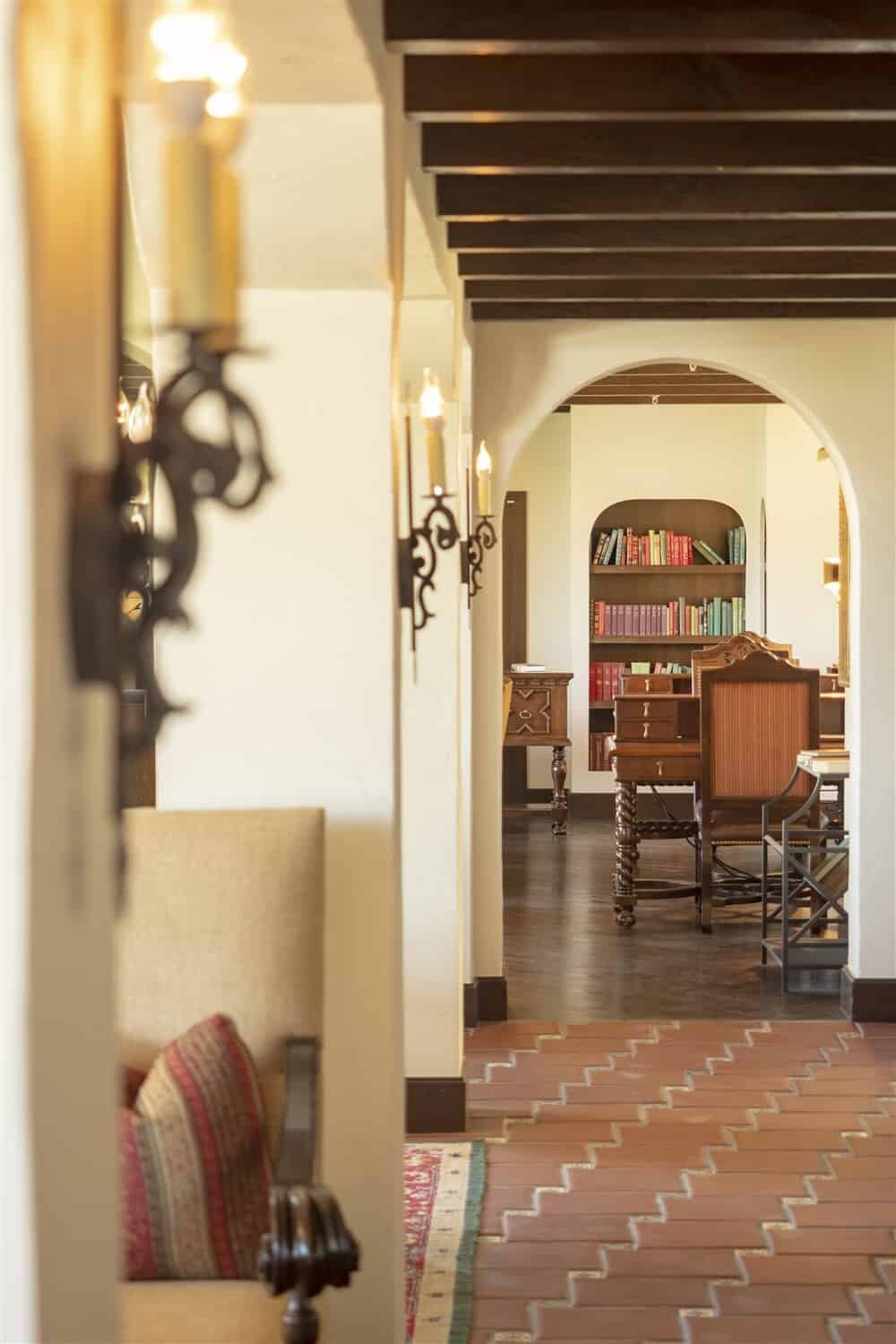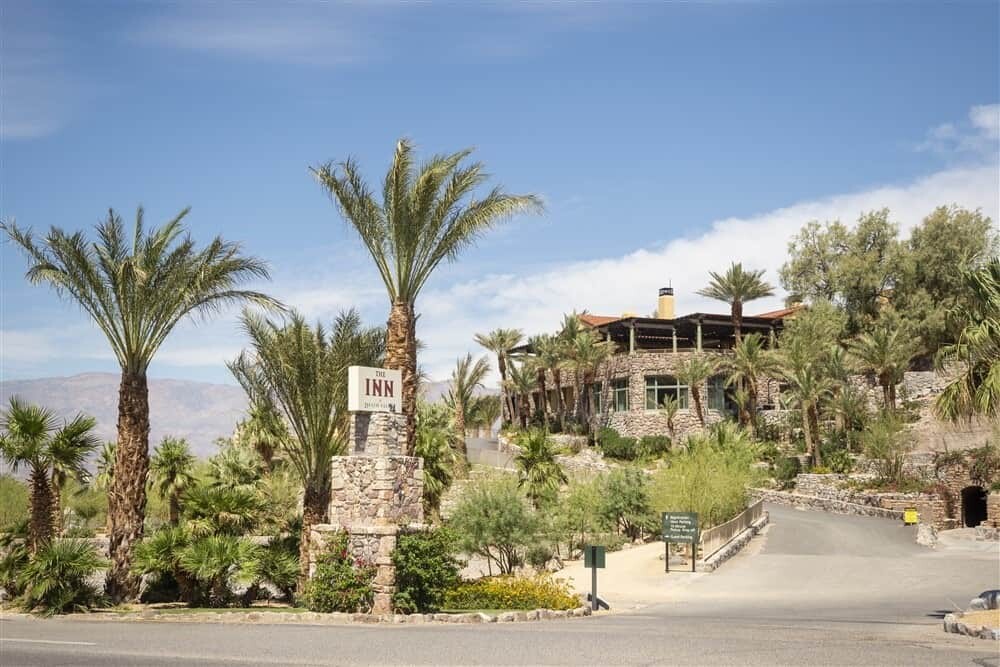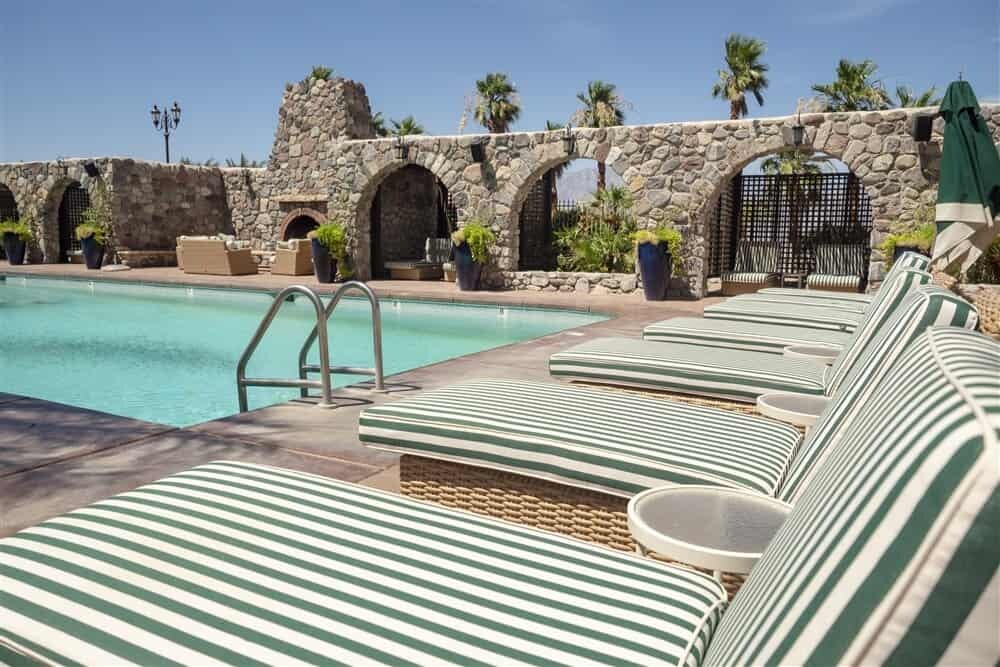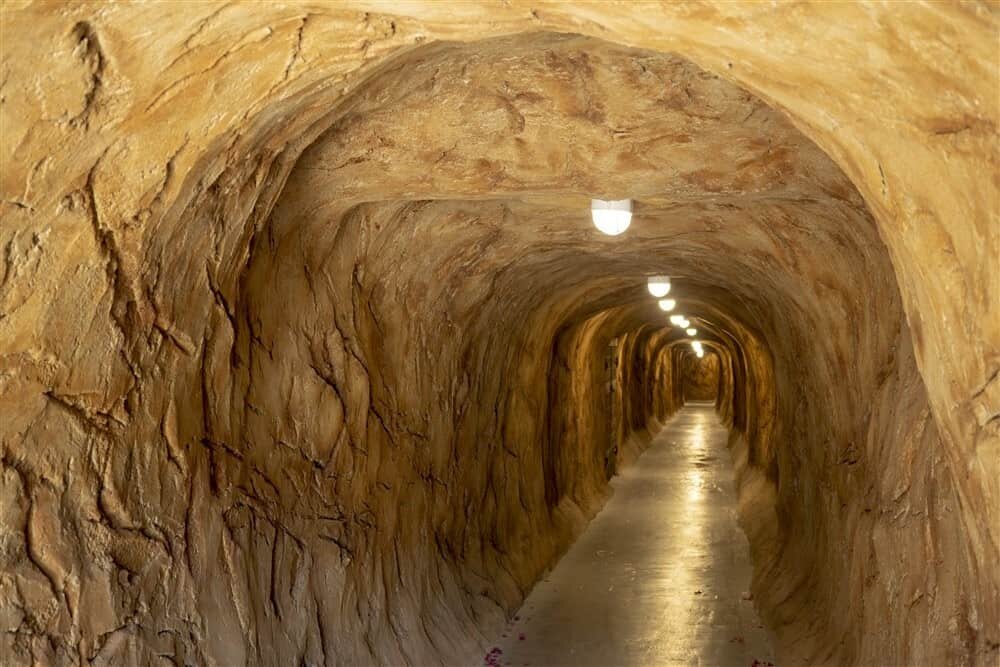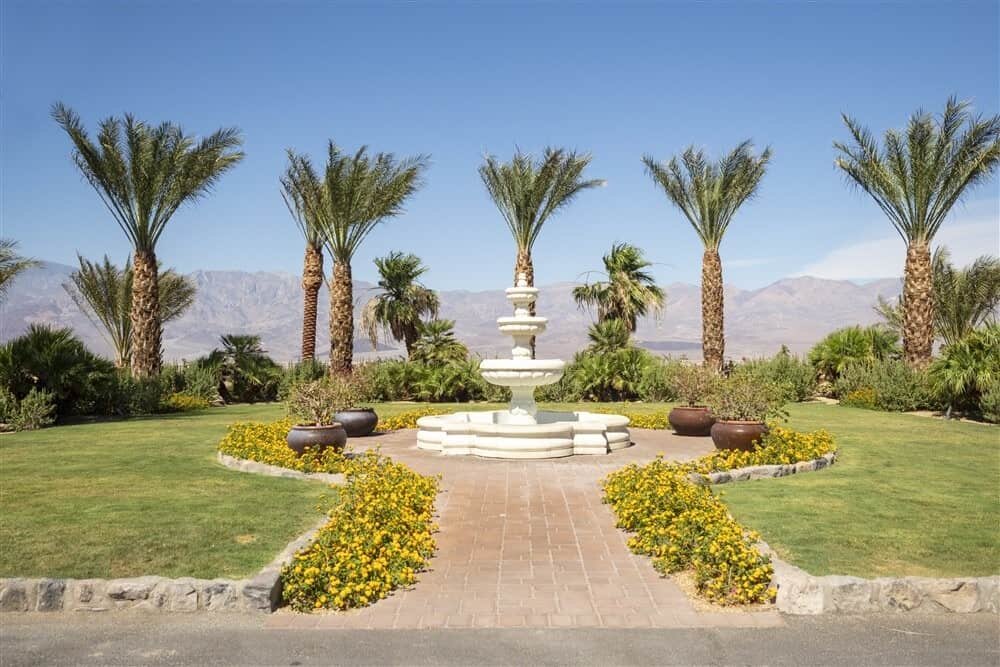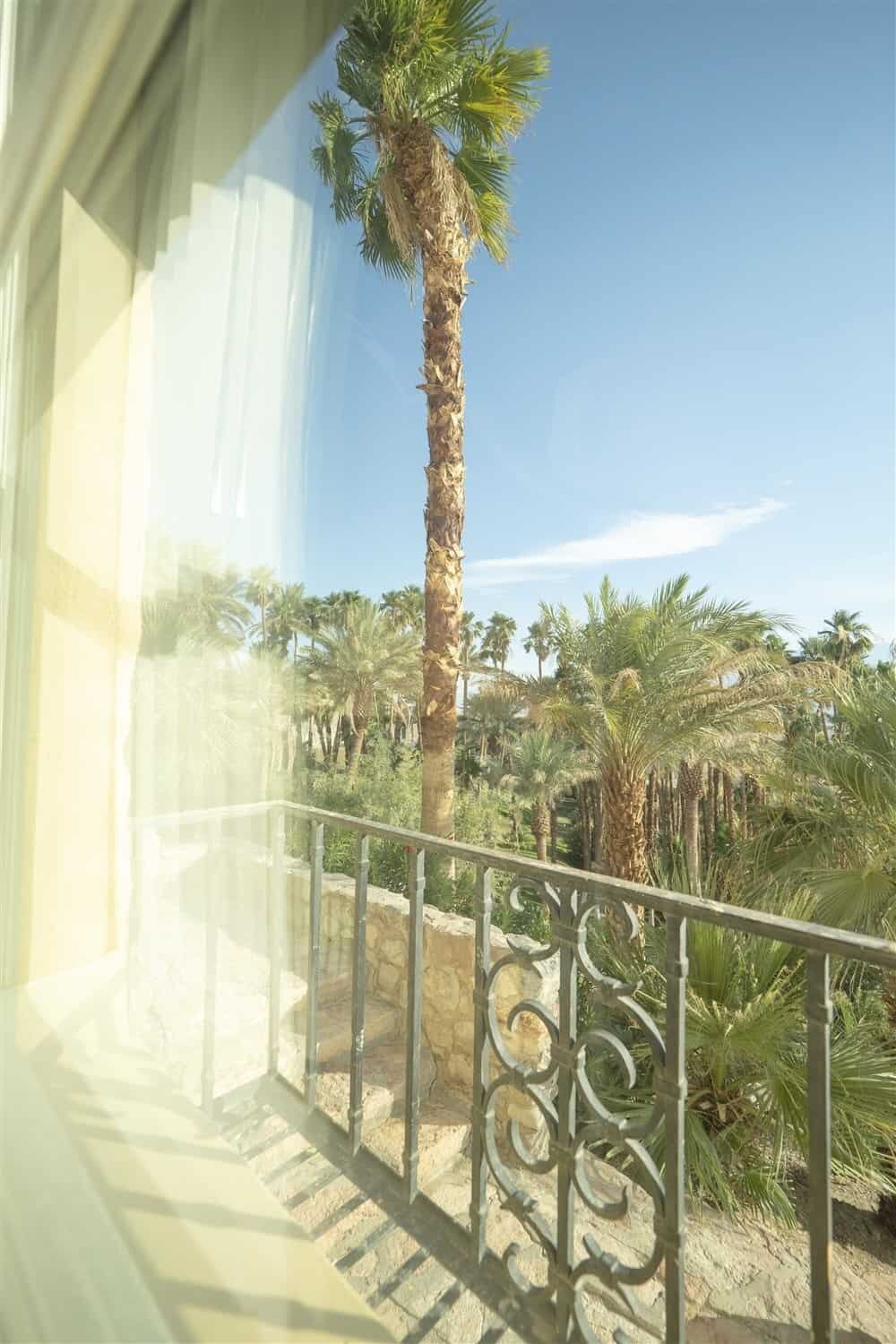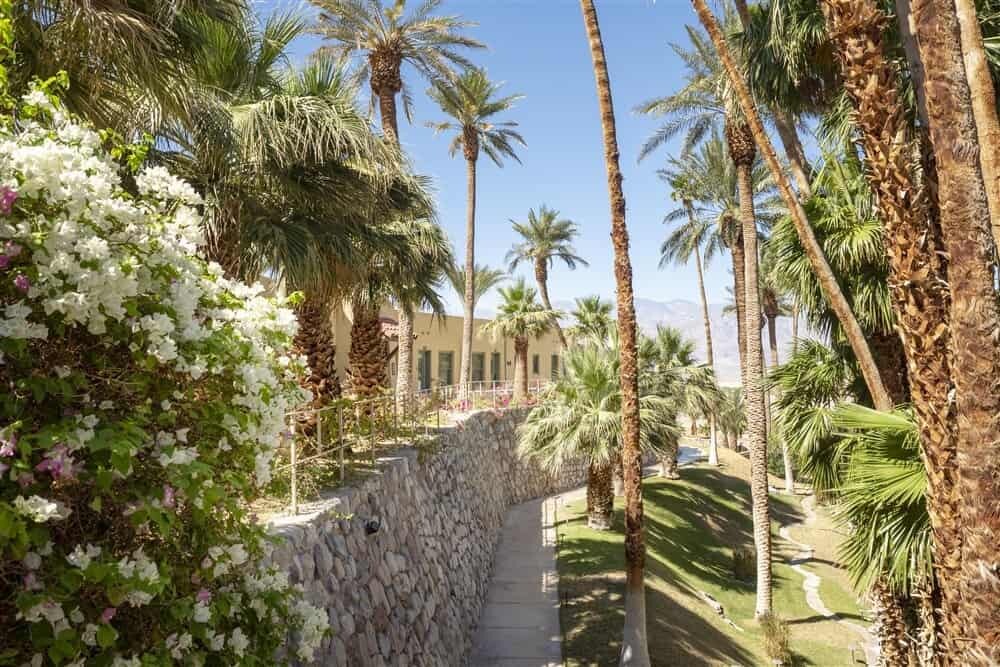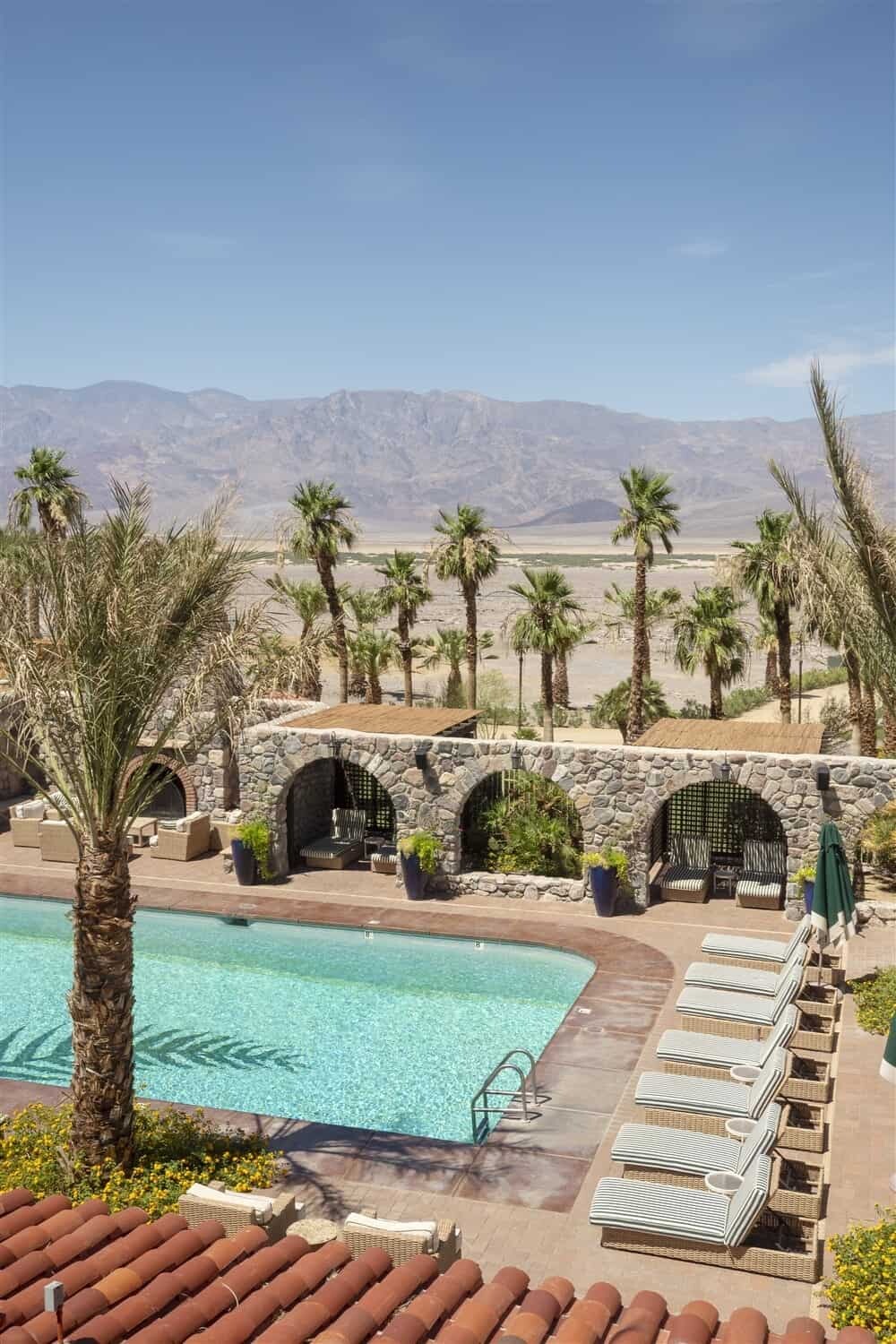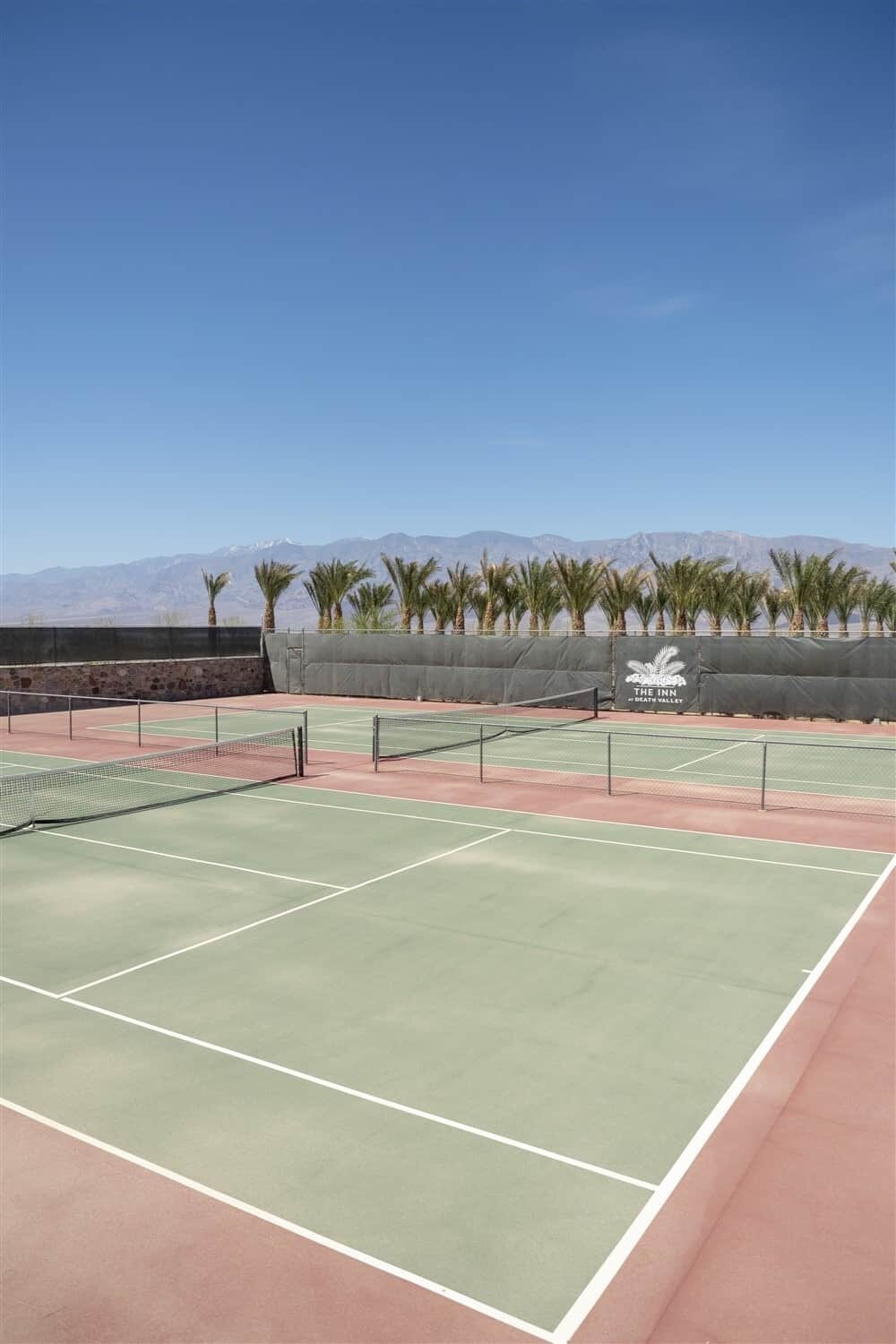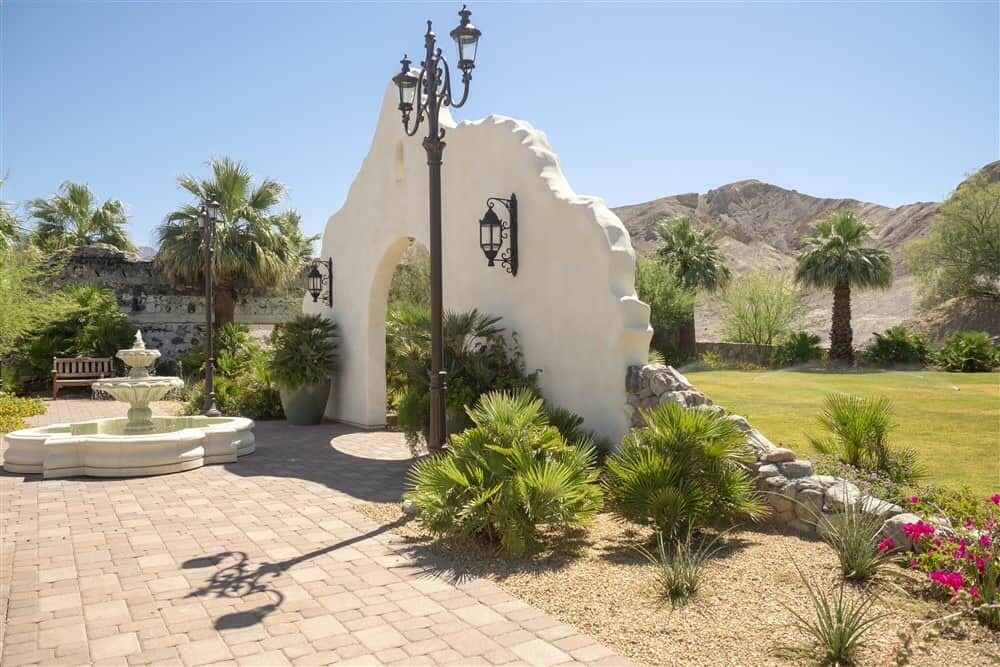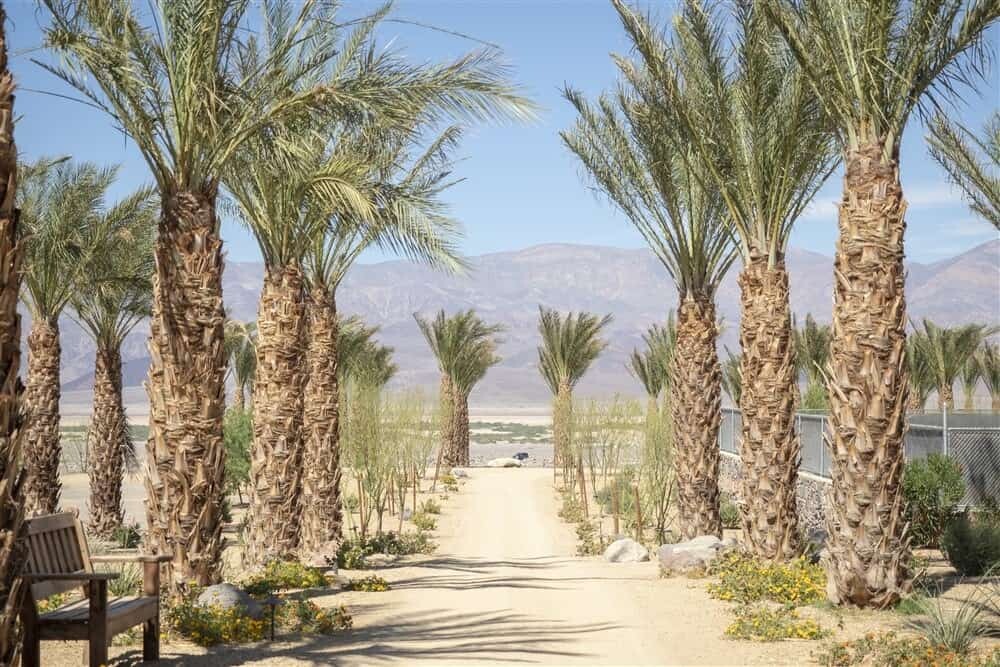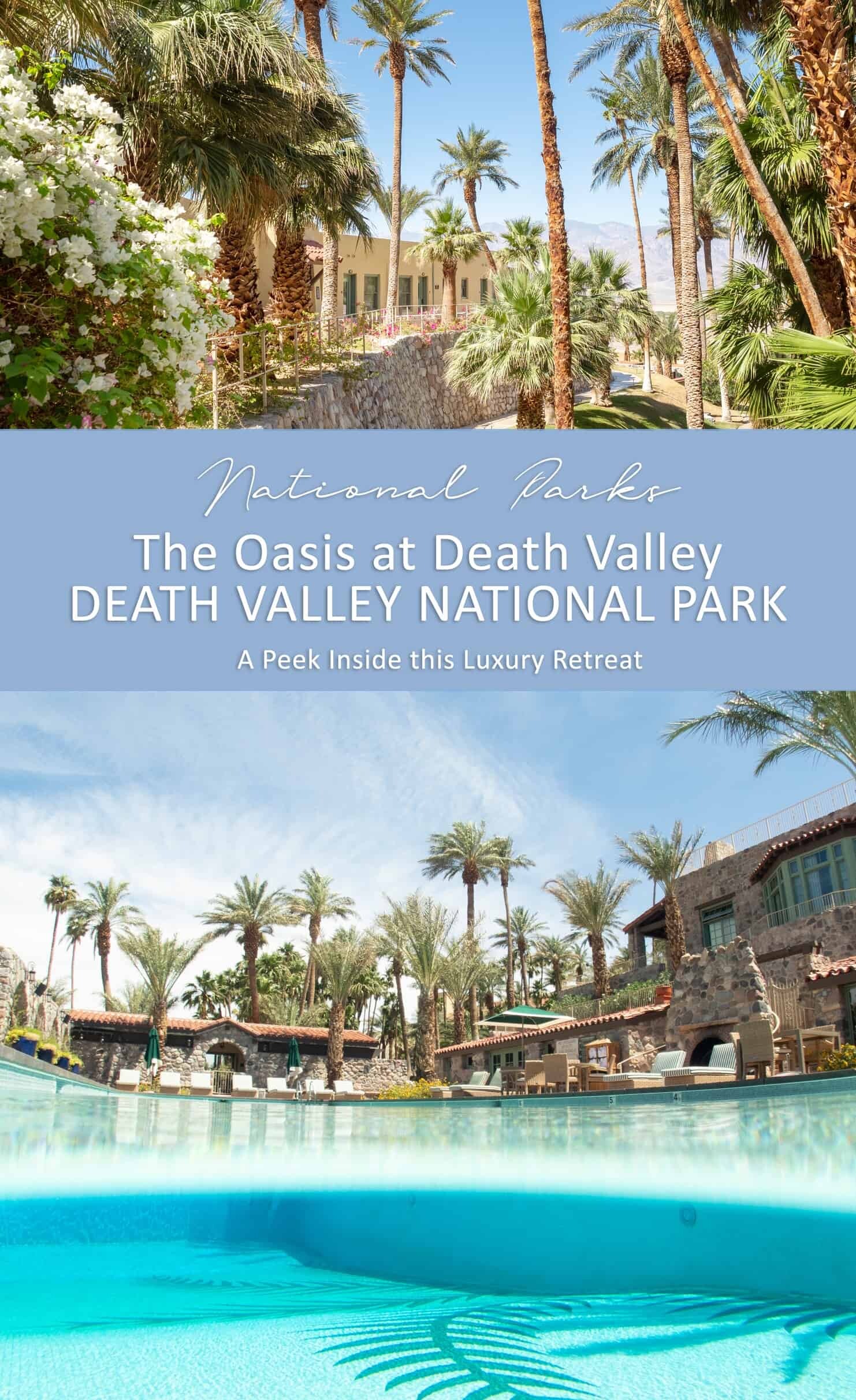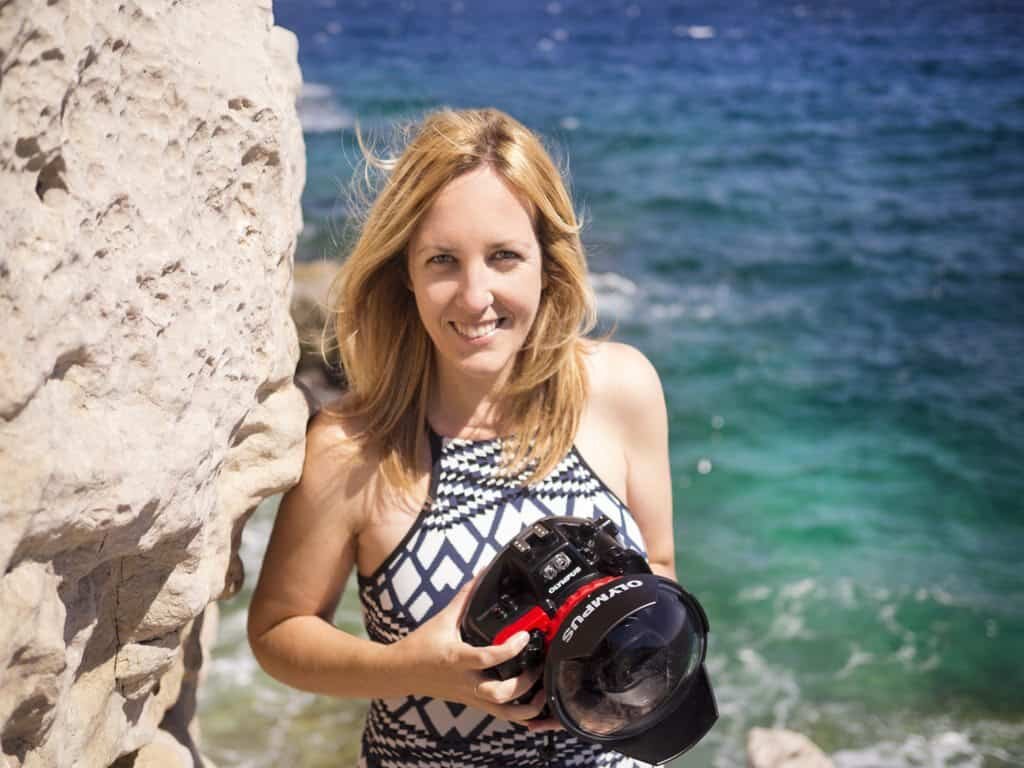 Hello! I'm the founder and photographer behind The Wandering Lens.
With 17+yrs experience as a professional travel and landscape photographer, all advice found on this site is from my personal experience on the road. I hope it's useful for your own travels and would love to hear in the comments about your trips and experiences around the world.