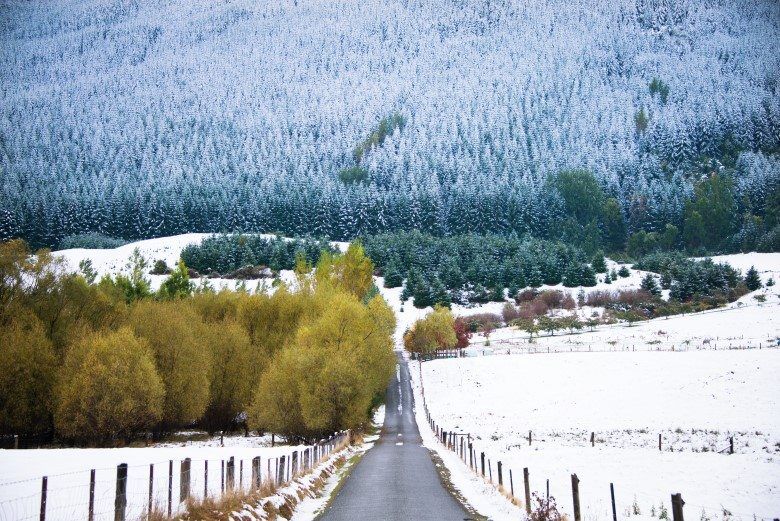 Queenstown Photo Locations – Where to take beautiful photos in Queenstown!
Panoramic views aren't that hard to find around Queenstown. The mighty Remarkables and Cecil Peak are visible from most corners of town and along the shores of Lake Wakatipu the scenery almost shows off it's so obviously stunning.
A visit to New Zealand's South Island isn't complete unless you can drive around at your own pace and stop wherever you wish. The landscapes are so inviting you'll be stopping every few minutes regardless of which road you take…all roads lead to an amazing photo.
Hiring yourself a car expands your location bucket list and you'll be free to roam as far and wide as you wish! Within thirty minutes of Queenstown you can visit snowcapped mountains, sheep filled paddocks and chilly forest fringed rivers. If you're looking to capture a collection of landscape photos be prepared to be inspired and spend all day out and about exploring. Pack lots of snacks!
I've put together a list of the top photo stops within a thirty minute drive of Queenstown. Road side stops are more often than not the best finds and below are a few locations marked on a map that are worth slamming on the brakes to pull over and photograph…
Take a peek below at the map and corresponding photographs to spark a little wanderlust if you're heading to New Zealand anytime soon!
---
Wilson Bay
A short 15 minute drive from Queenstown and you'll find gorgeous Wilson Bay. Parking is right beside Lake Wakatipu and the clear waters are perfect for swimming in summer or rock skipping in winter! The view here is actually my favourite of all, you can hike a little track or picnic and gaze upon the majestic mountains across the lake.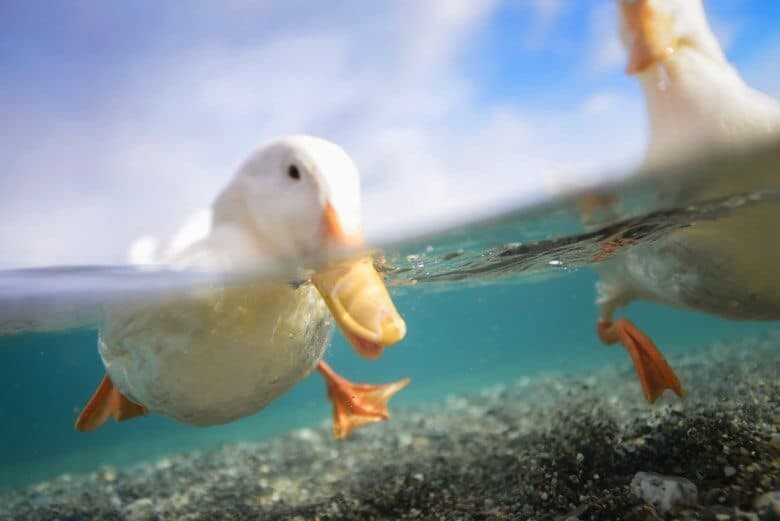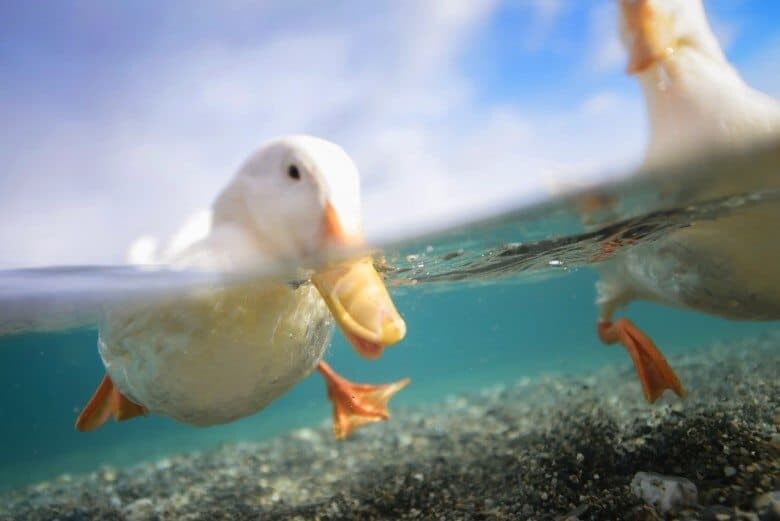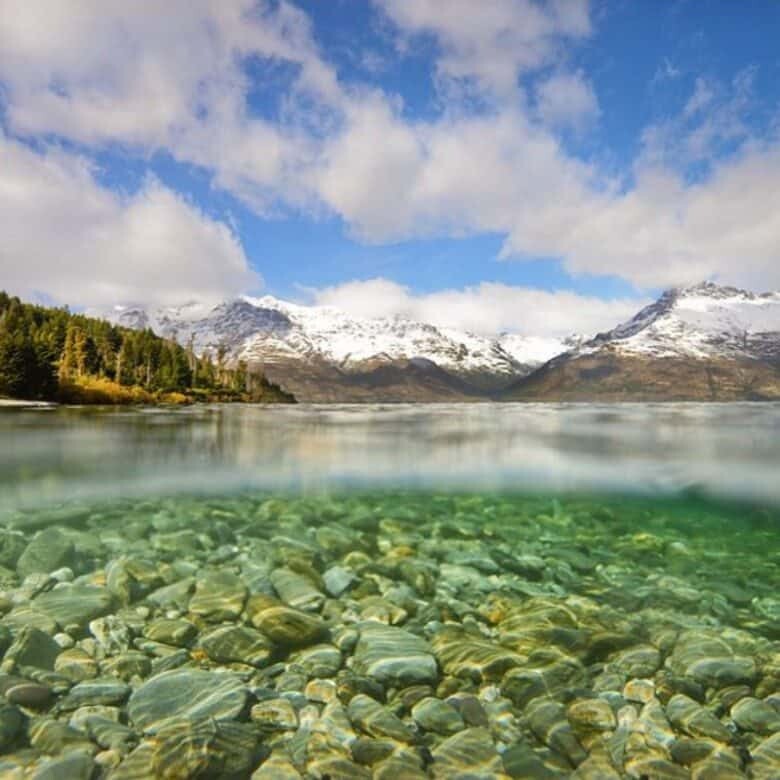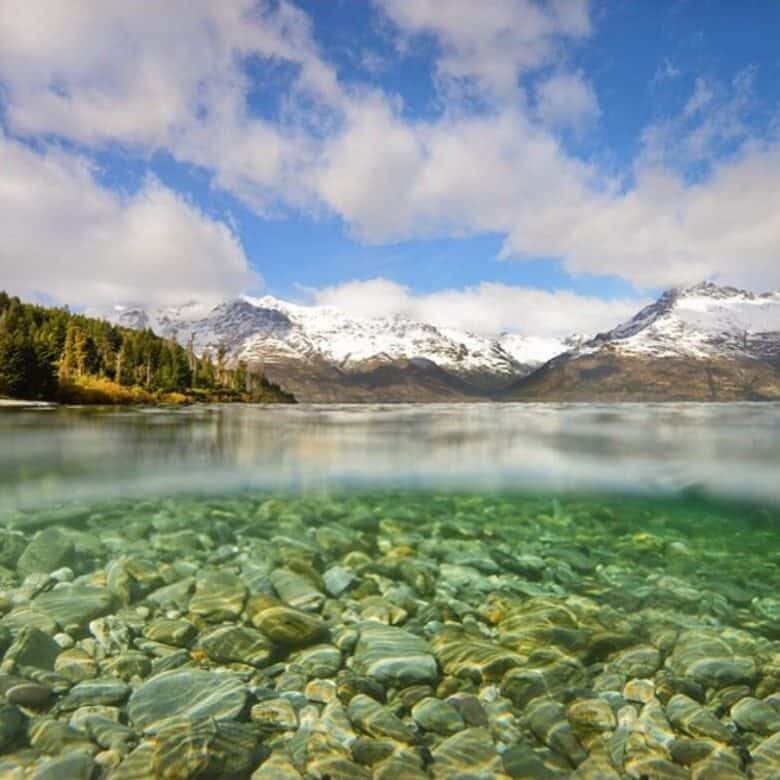 Arthurs Point/Shotover River
I'm amazed the one way bridge here doesn't cause accidents. Once you start driving across it, if you happen to look left or right you're nearly too distracted to drive. Below is the thrill seekers Shotover River, home to the Shotover Jet ride. The gorge the river winds through is what landscape photographers dream of finding after hours of adventuring but you can pull over right here and see it without even putting your hiking boots on.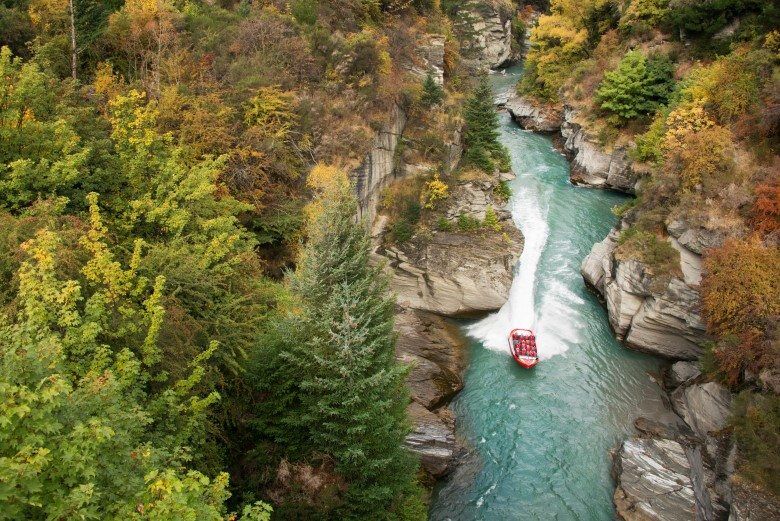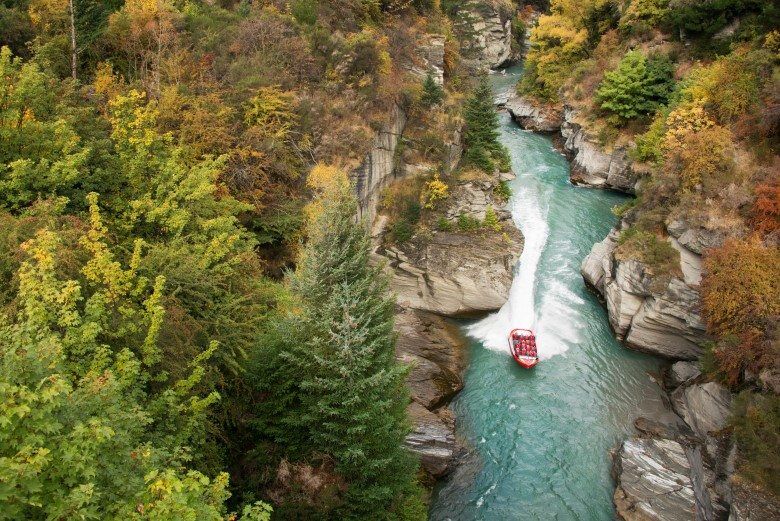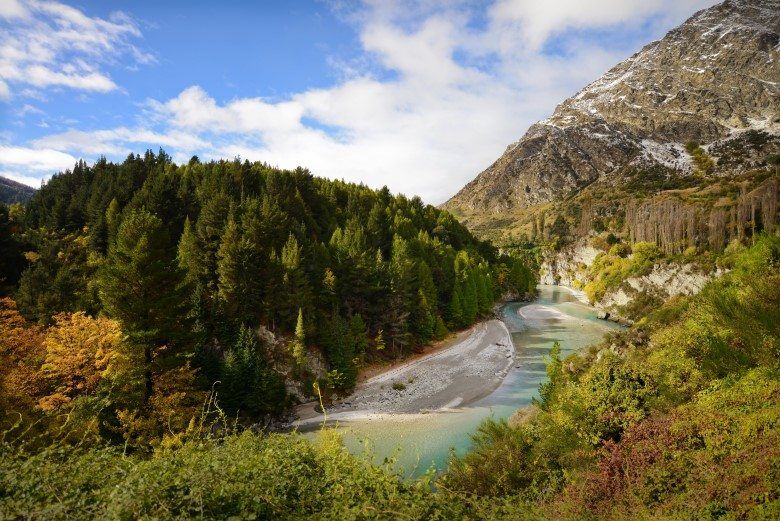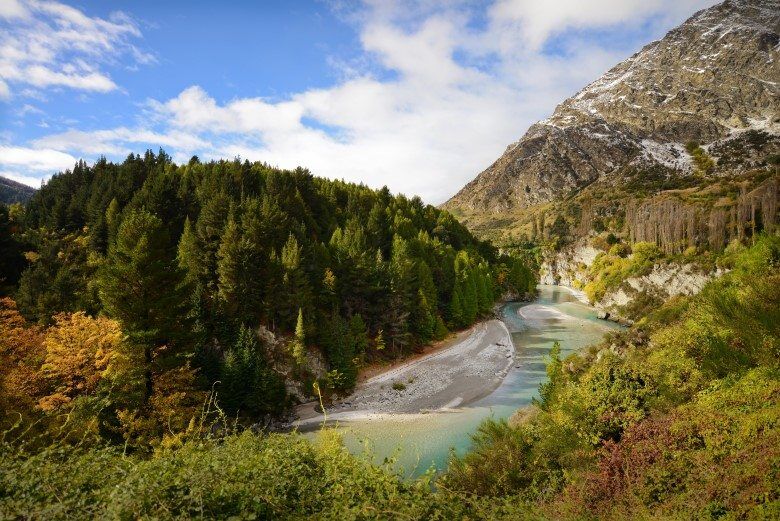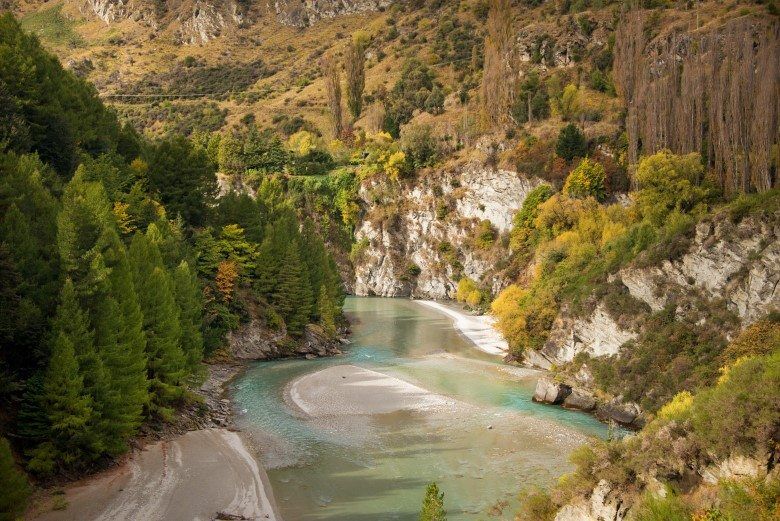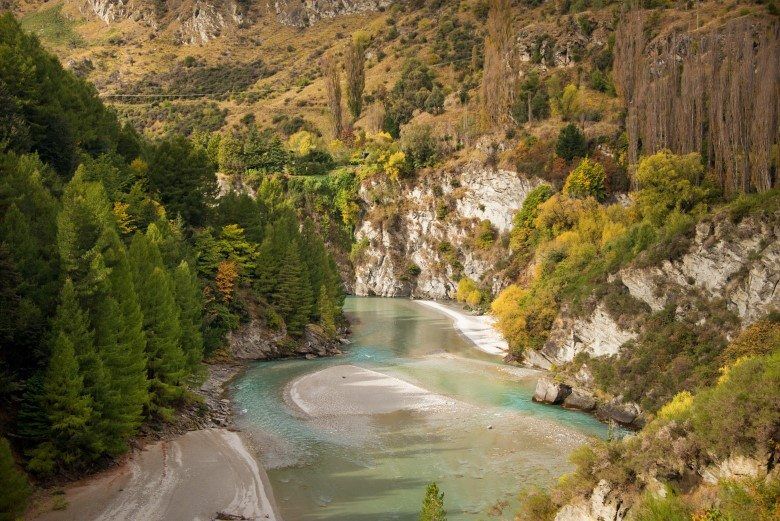 Coronet Peak
In winter Coronet Peak is quite the place to be but year around you can drive up here for views across the valley. If you happen to get lucky and visit during a snow fall it's even more beautiful with white rolling hills adding to the photogenic terrain. There are loads of places to pull over on the way to the top, my favourite is the turn off to Skippers Rd before it turns into Coronet Peak Rd. There is a small lookout here with panoramic views.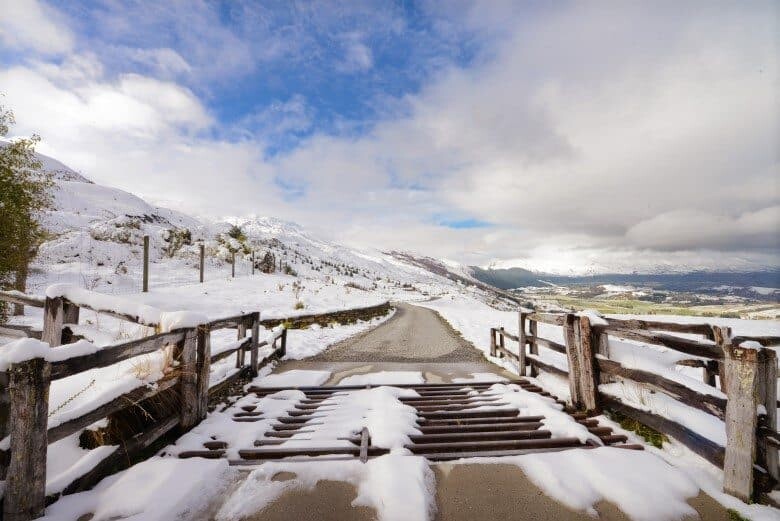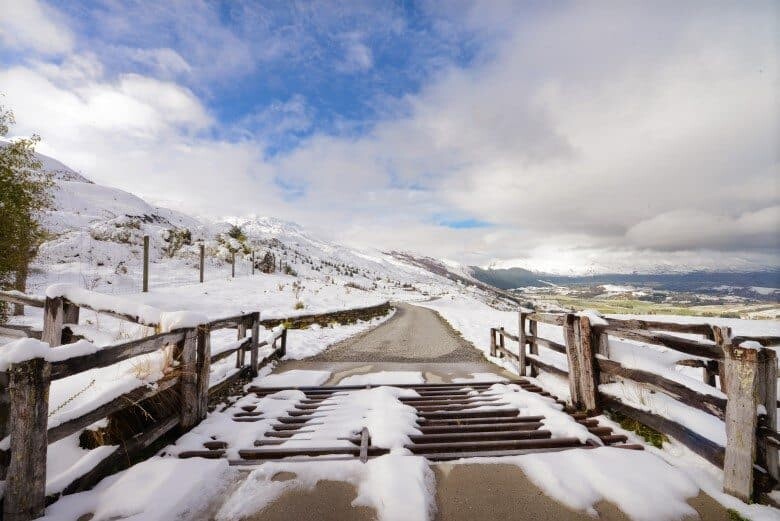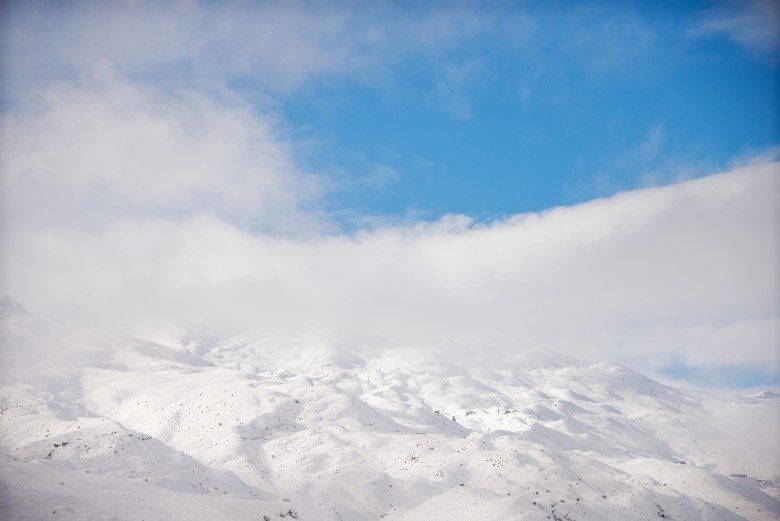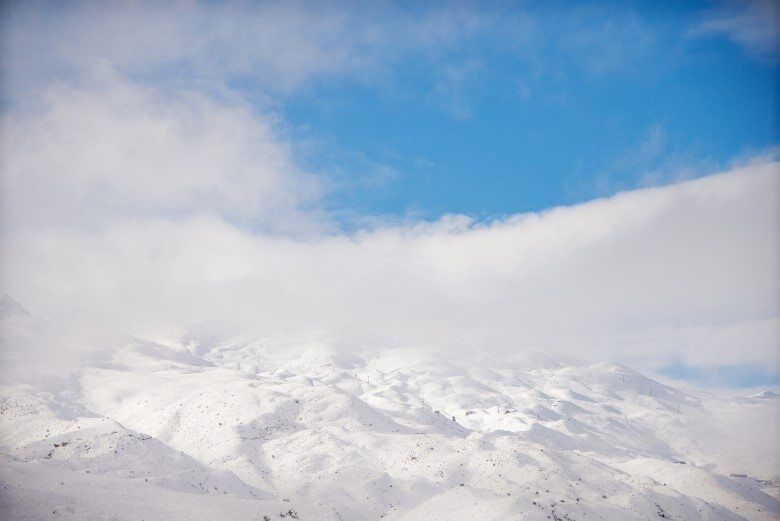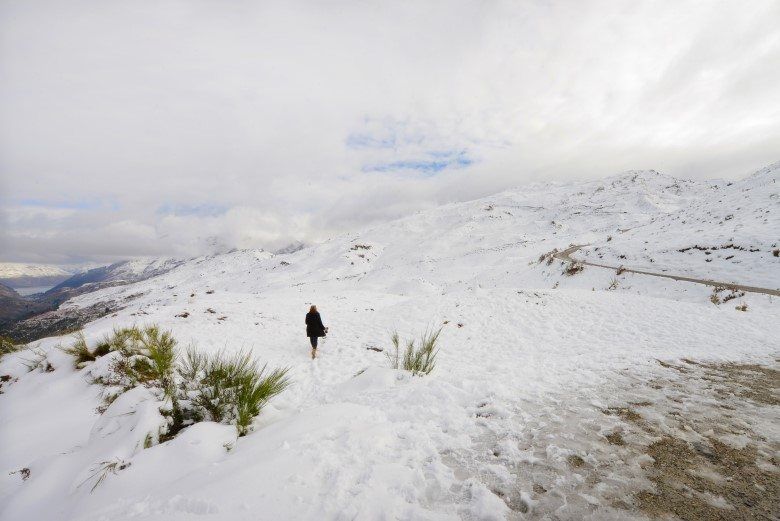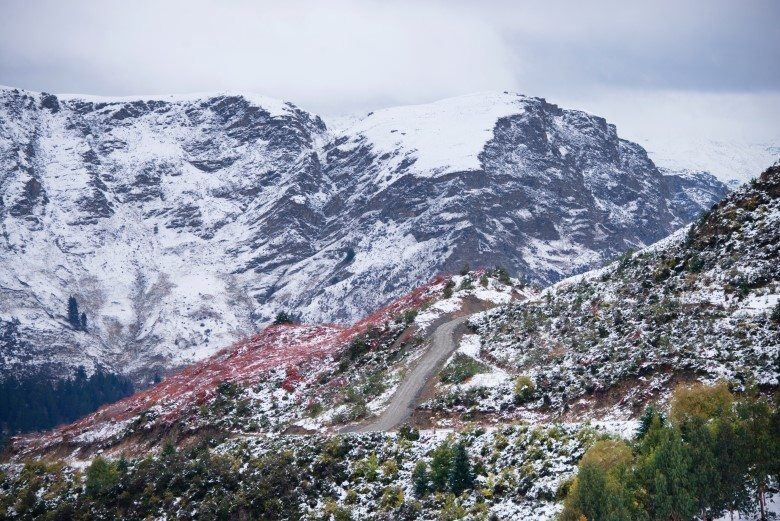 Malaghans Road
Connecting Queenstown and Arrowtown, Malaghans Road is fringed by sheep farms and open plains. On a recent visit I slammed my brakes on (after looking in the rear vision mirror!) when I saw a white horse standing on a hill with snow topped pines behind…the scene was so magical I stayed here for twenty minutes until the horse got bored and wandered off. The spot was just after the turn off to the Flight Park on Malaghans Road.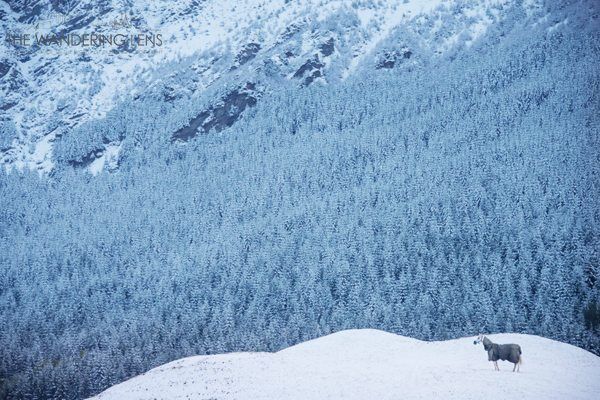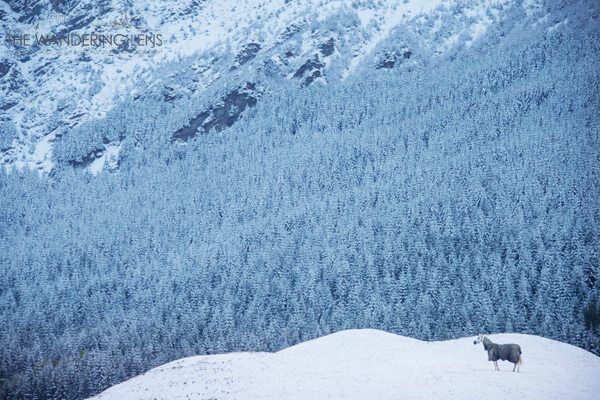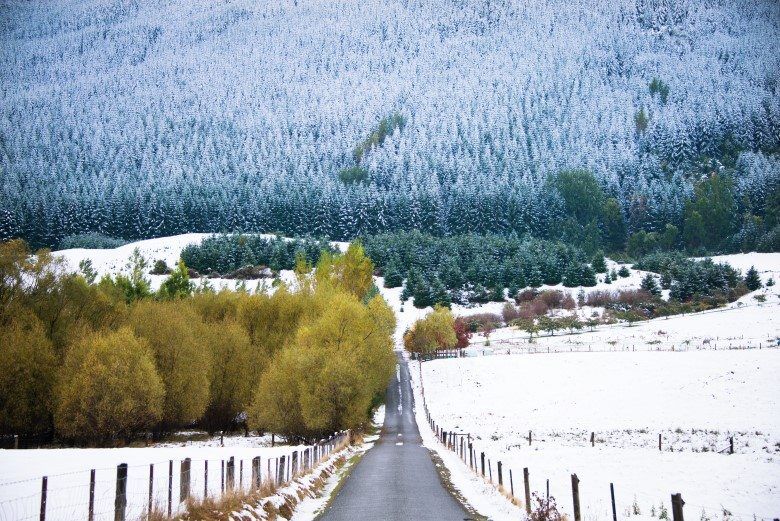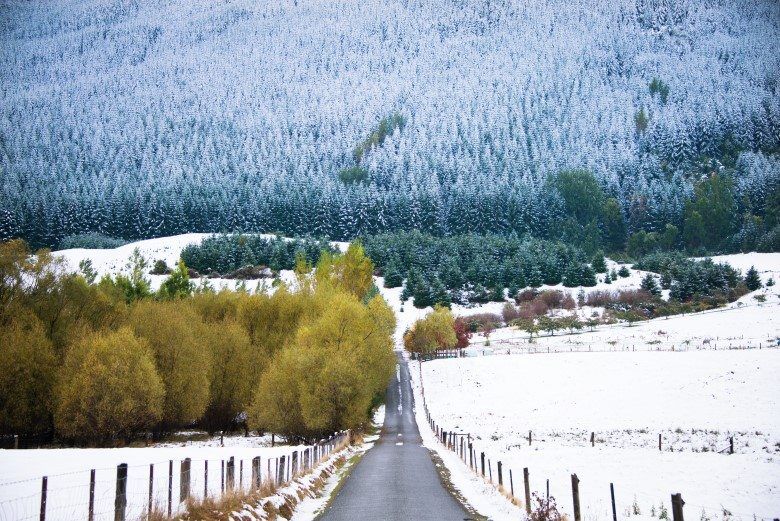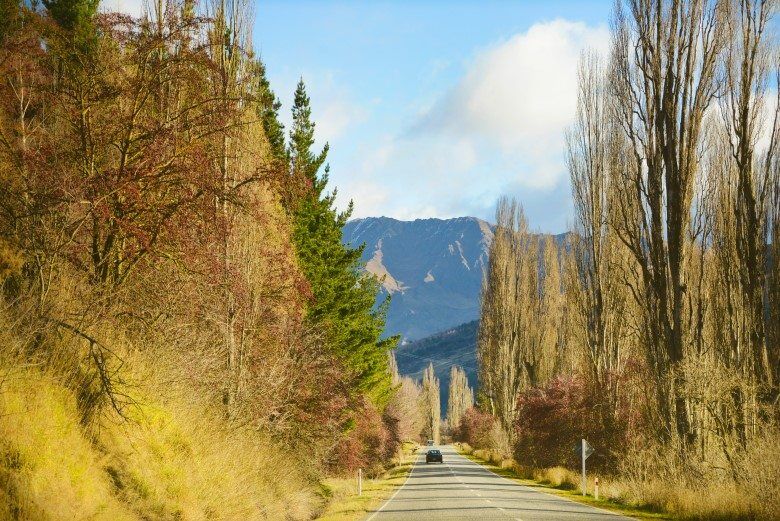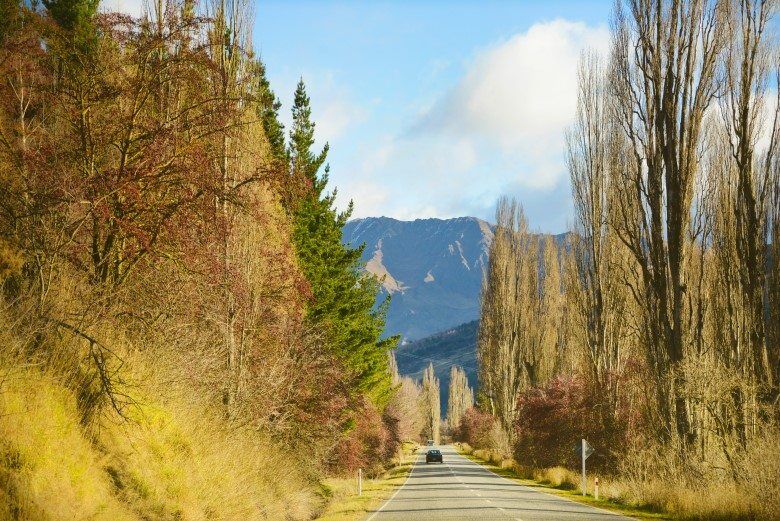 Moke Lake Road
It leads to the perfect spot to camp and sleep under the stars with scenery along the way just as good as the destination. The road can get a little difficult to venture down if there has been significant rainfall but accessing even just the initial stretch of road just over the cattle grate is worth the 5minute detour uphill from the Glenorchy-Queenstown Rd.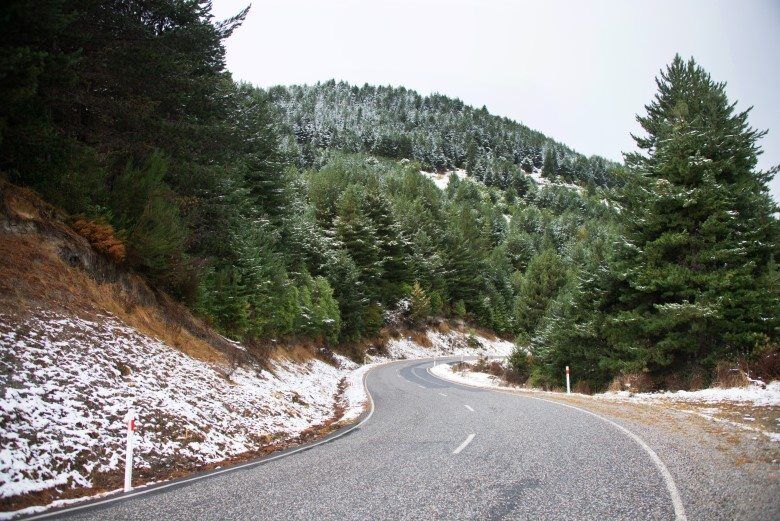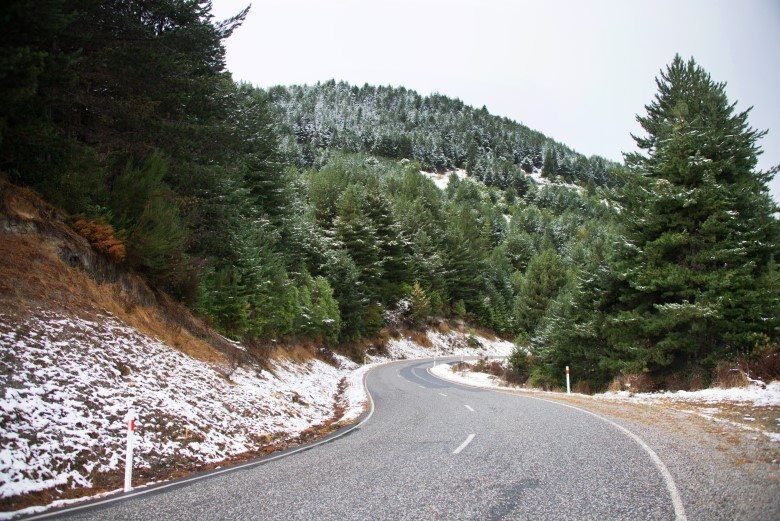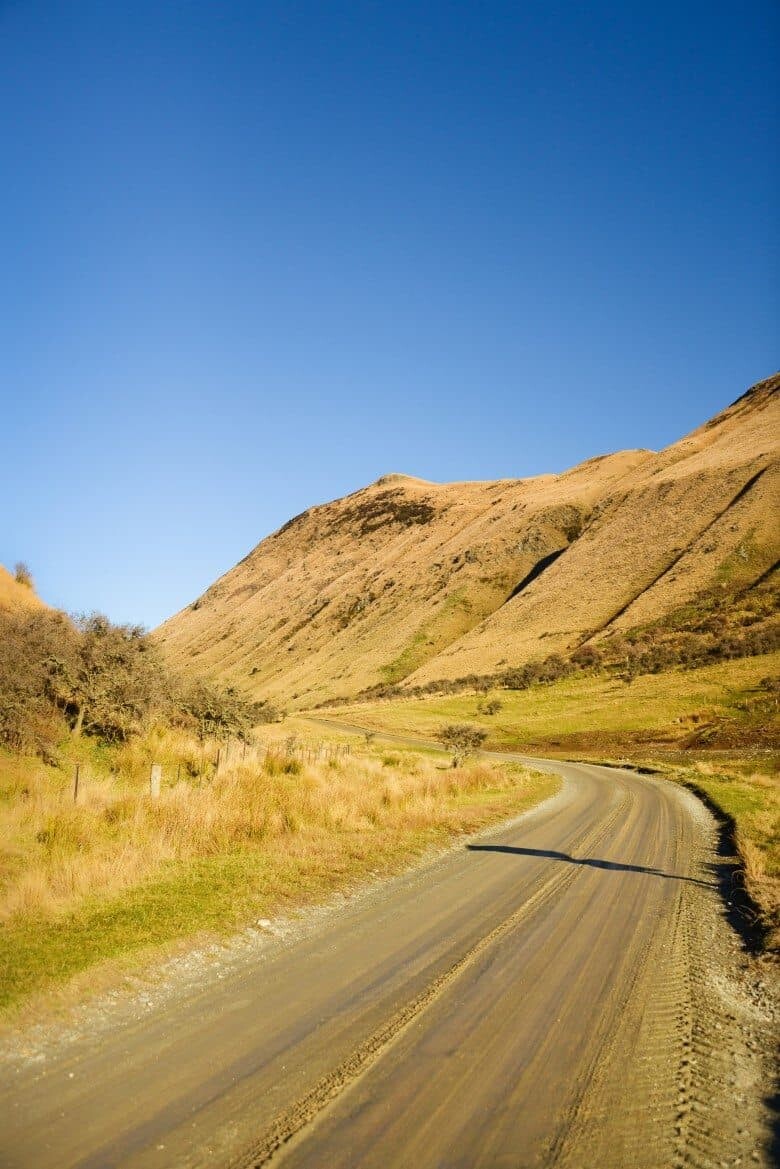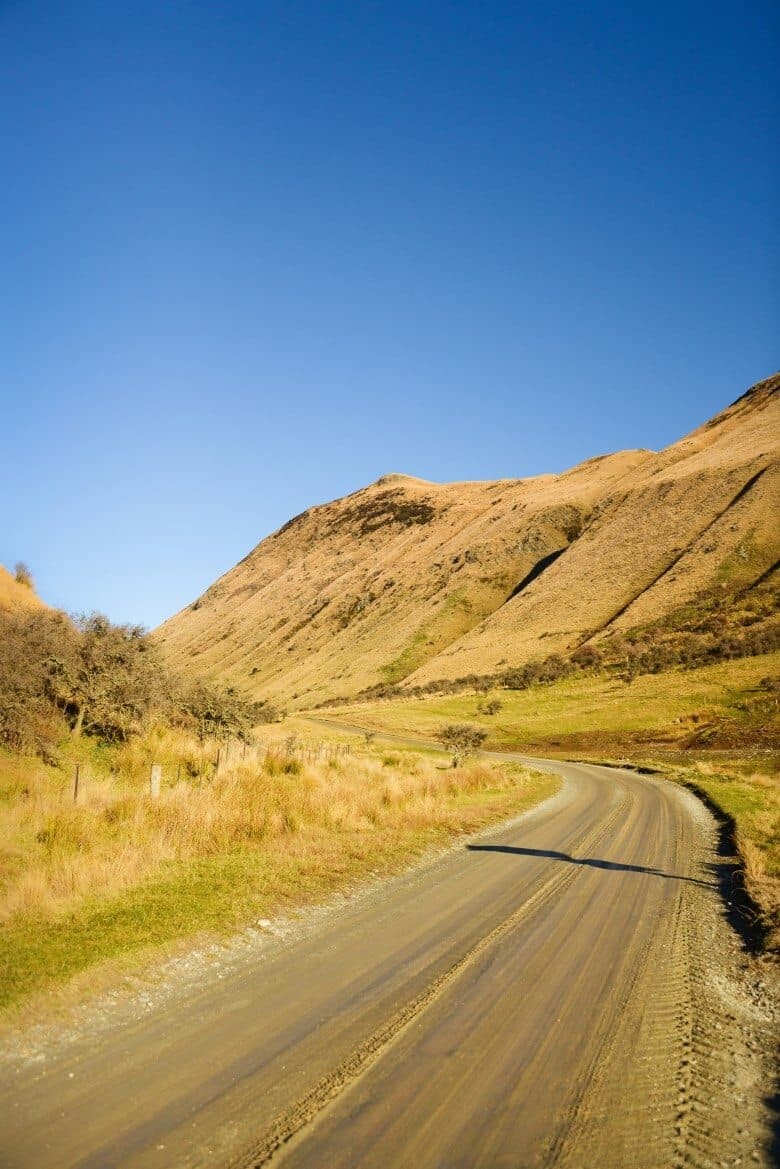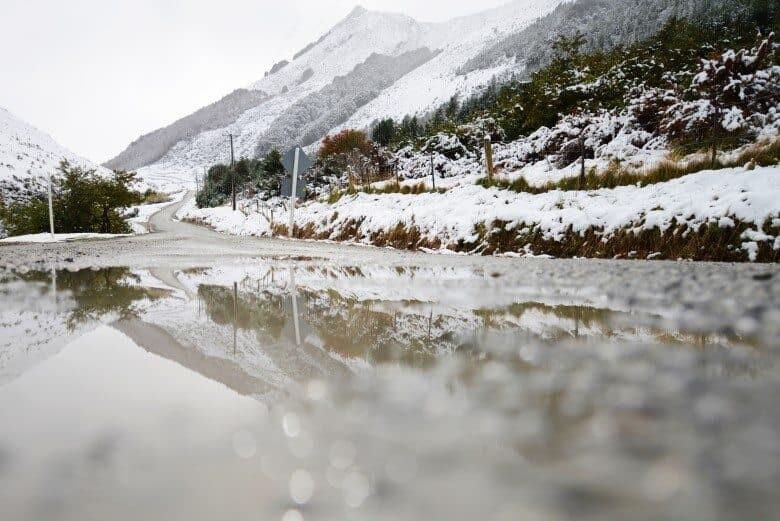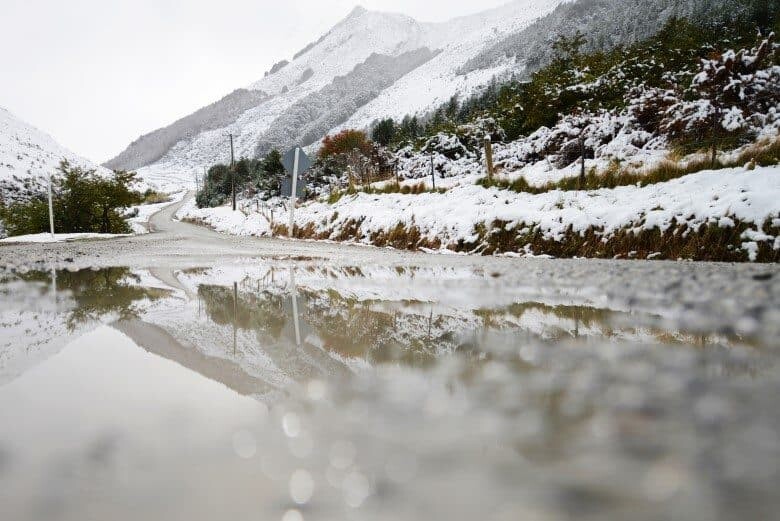 Lake Wakatipu – Little Paradise Lodge and Teahouse 
On the scenic road to Glenorchy you will wind alongside Lake Wakatipu, be prepared to stop a lot! One spot I stumbled upon and had to do a u-turn to get back to was a little point just opposite the teahouse. There is a broken old wooden jetty that sits in the lake and is ideal for long exposure shots in low light. Keep an eye out for it on the left hand side about 28 minutes away if you're driving from Queenstown. There are also beautiful crooked trees with their giant roots creeping into the water too.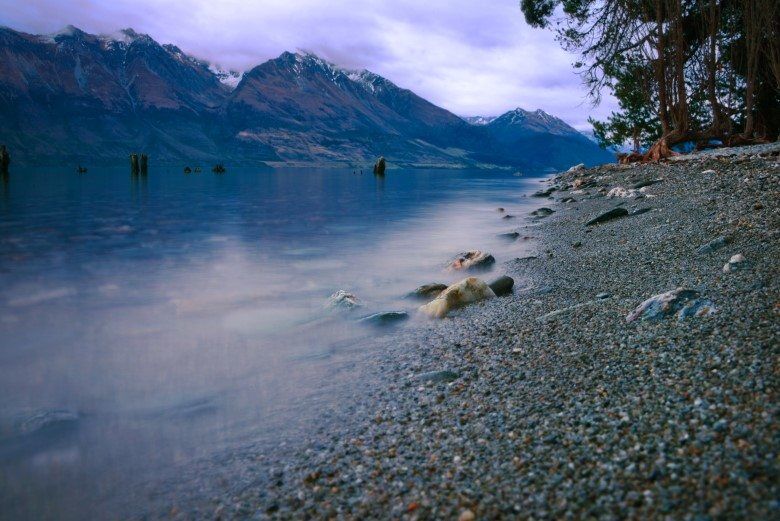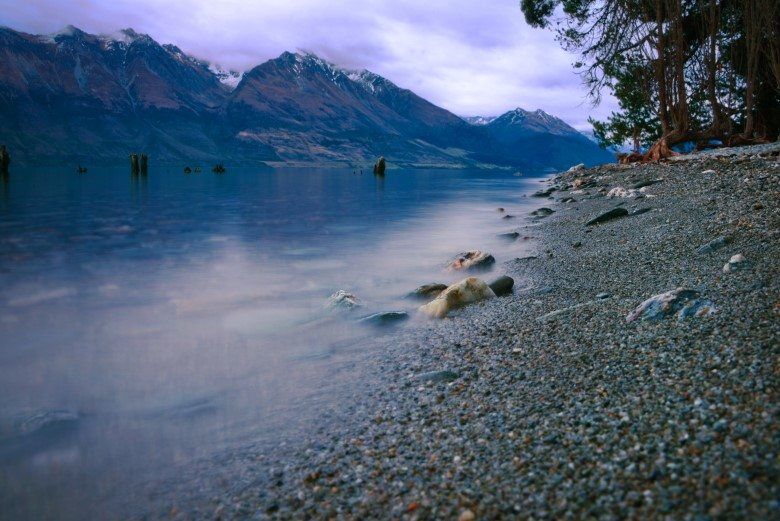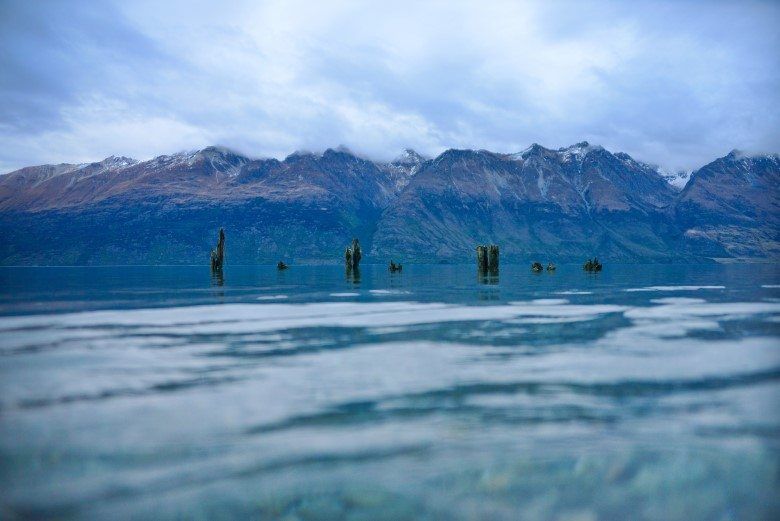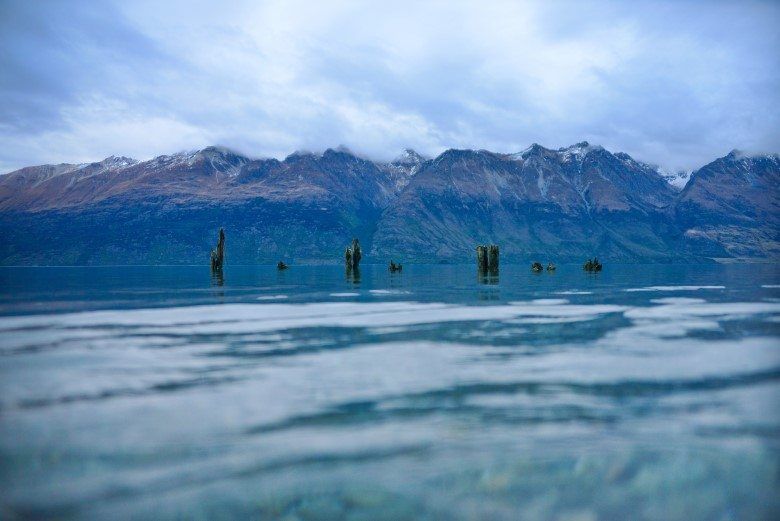 Crown Range Road
If you're heading to Wanaka this is the road to take if conditions are right. Travelling high up into the Crown Range the road offers magnificent views and has a bunch of spots to pull over. My favourite is right at the very top where you can wander across a ridge and look all the way back to Frankton and Queenstown.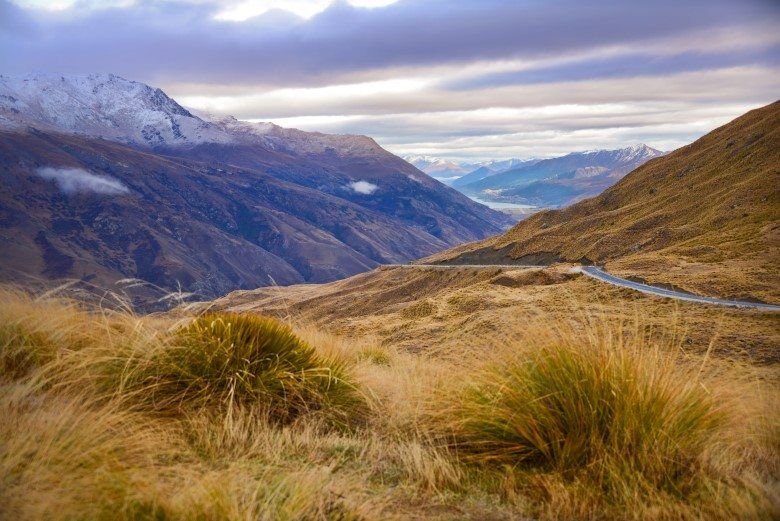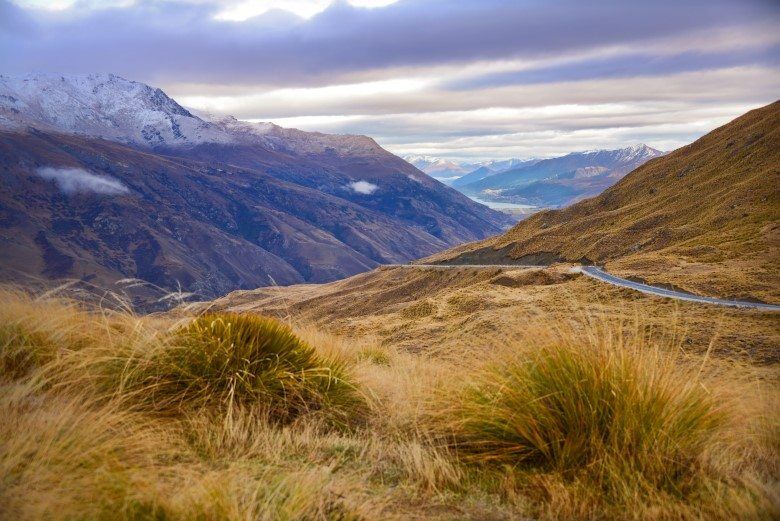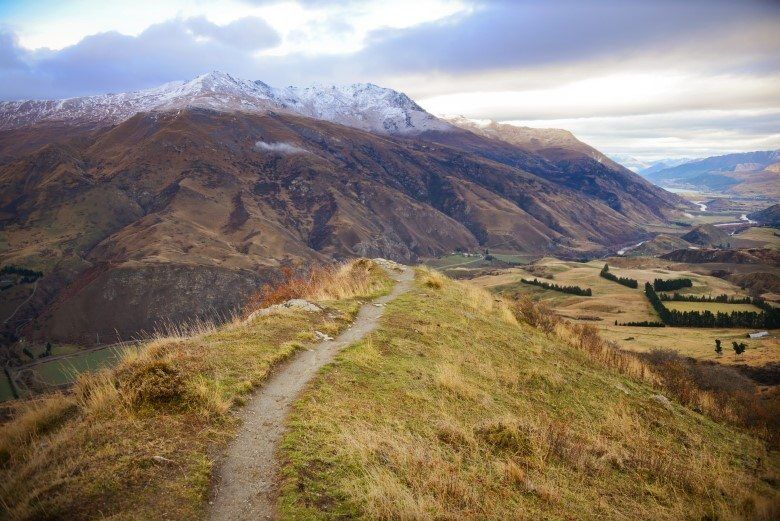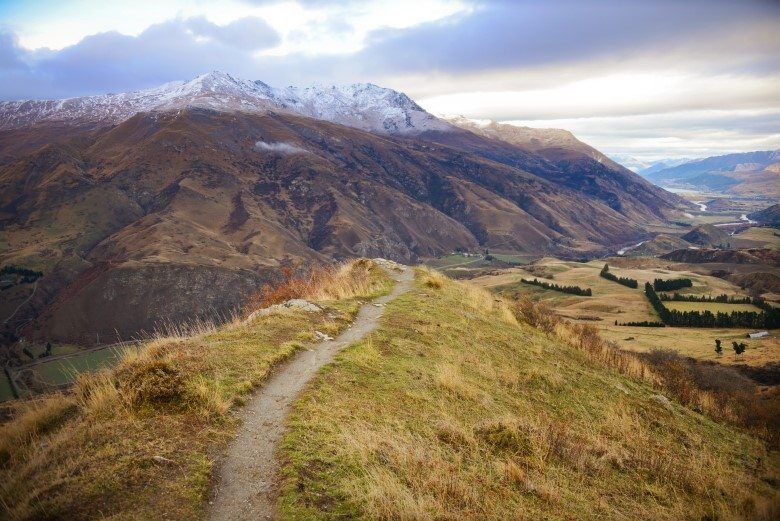 Frankton Arm – Jetty
Nestled down in Frankton Arm is a collection of little jetty's that are picture perfect. The Remarkables and Deer Park Heights sit directly opposite adding a great backdrop to the still water.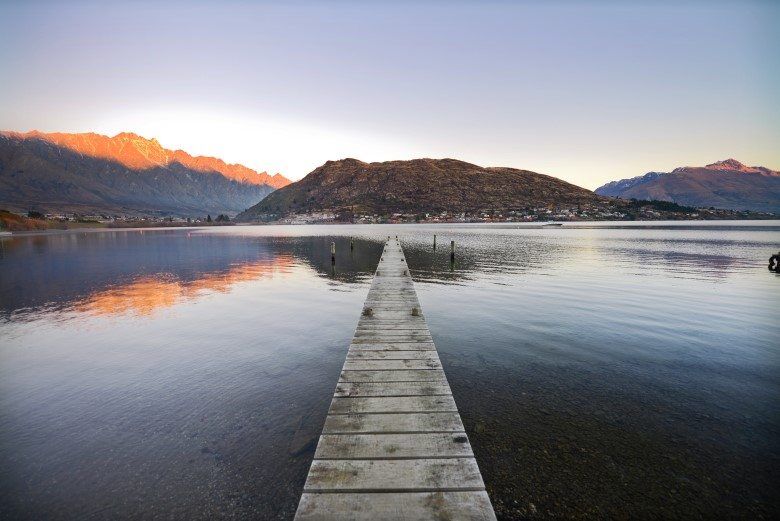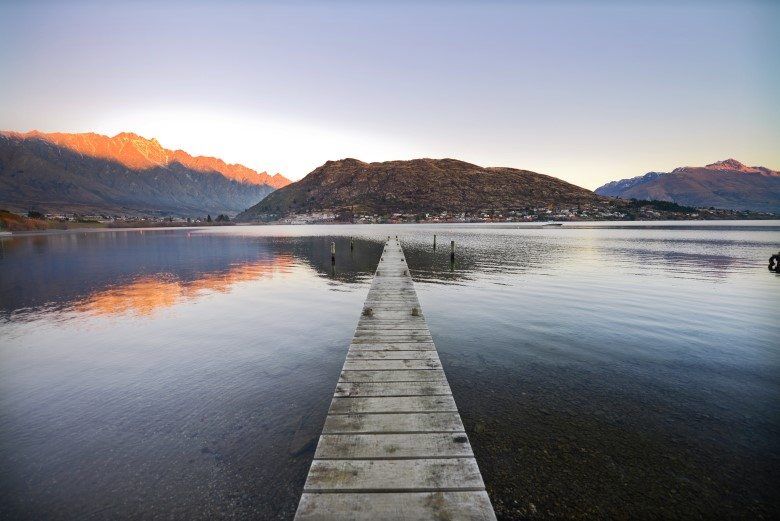 Arrowtown
I can't recommend a visit to Arrowtown more. This quaint little village was popular during the Gold Rush and while it's main street is a popular stop for tourists, I can't tear myself away from the Arrow River. Forests and mountains line the stoney river as mini rapids cascade past tree branches and fishing holes. Take a pair of gum boots and it will make your visit twice as fun!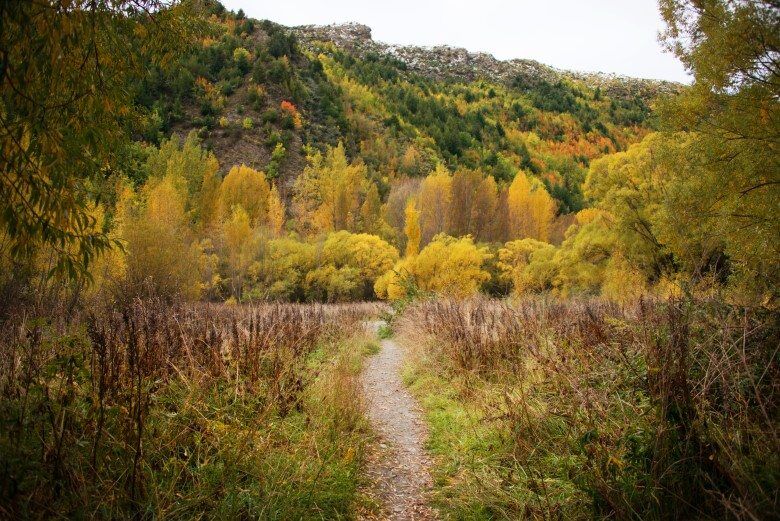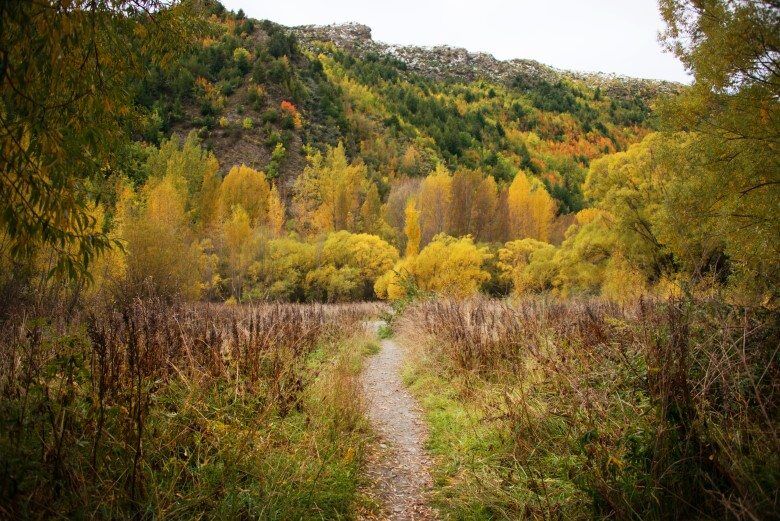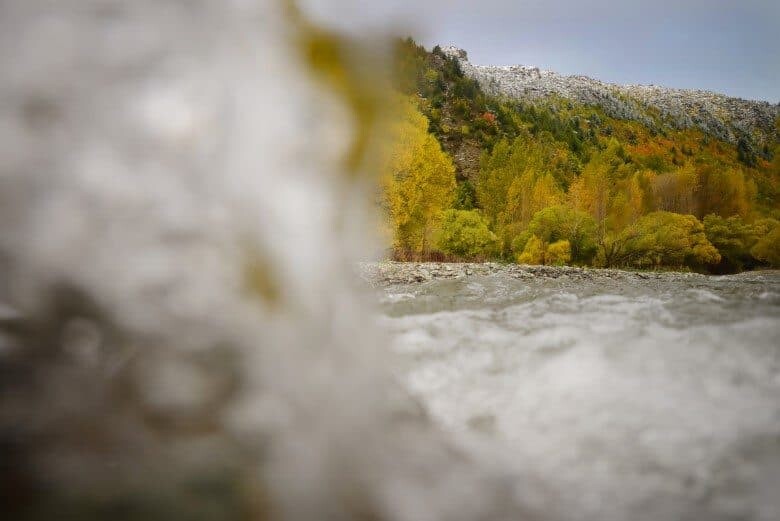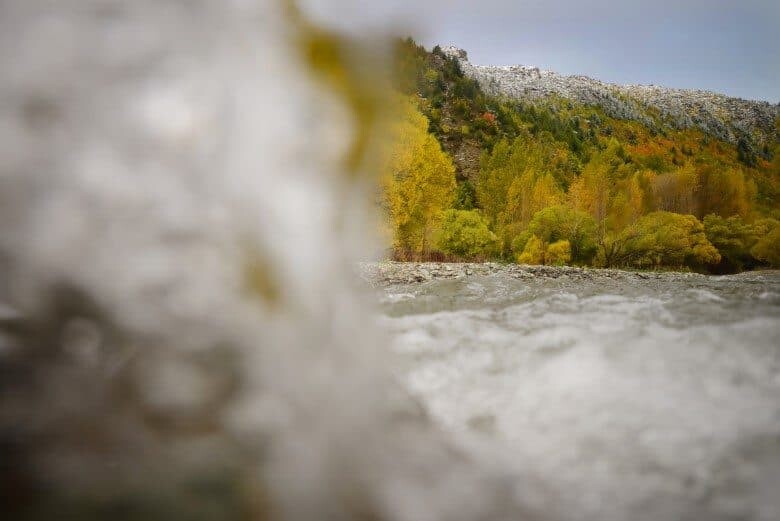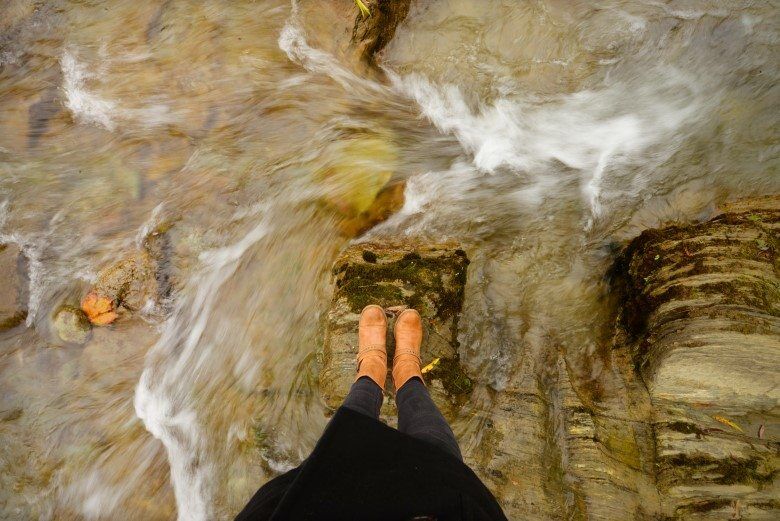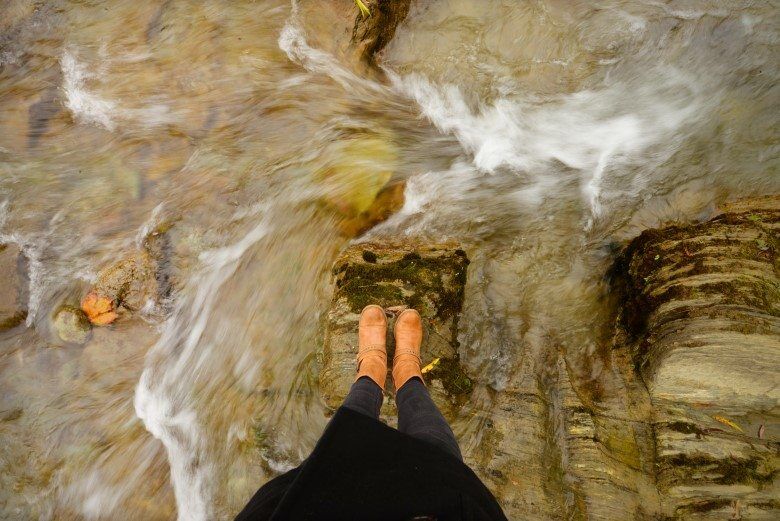 If you've been to any of these spots and want to share a photo with The Wandering Lens via Instagram use the hashtag #thewanderinglens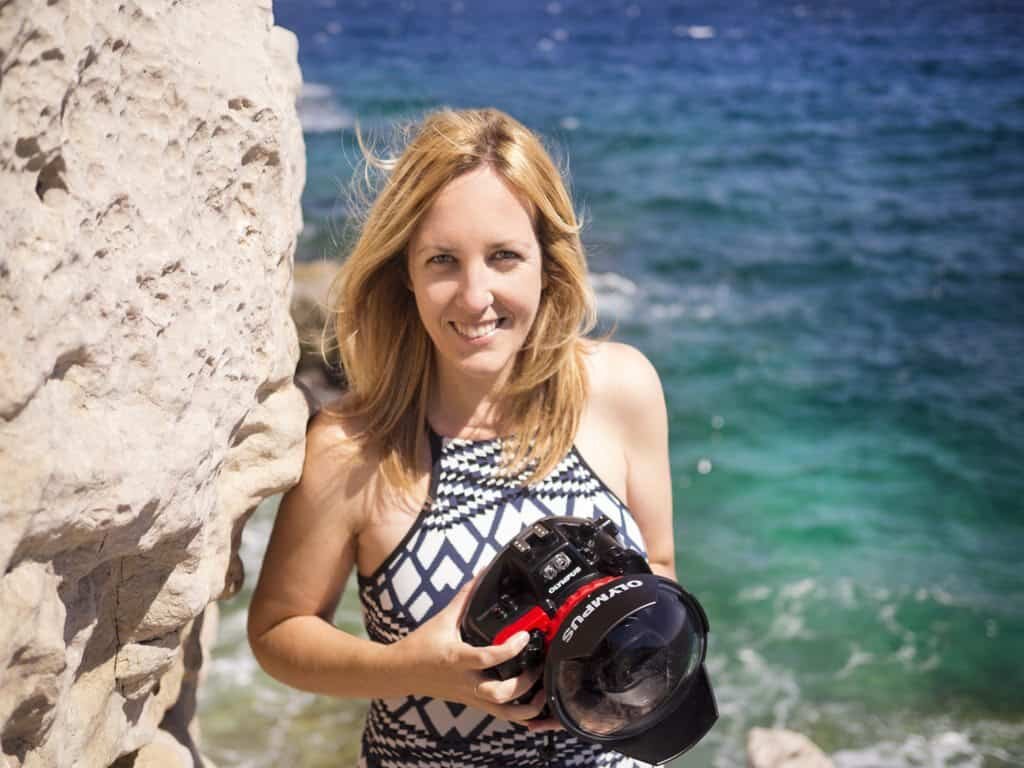 Hello! I'm the founder and photographer behind The Wandering Lens.
With 17+yrs experience as a professional travel and landscape photographer, all advice found on this site is from my personal experience on the road. I hope it's useful for your own travels and would love to hear in the comments about your trips and experiences around the world.