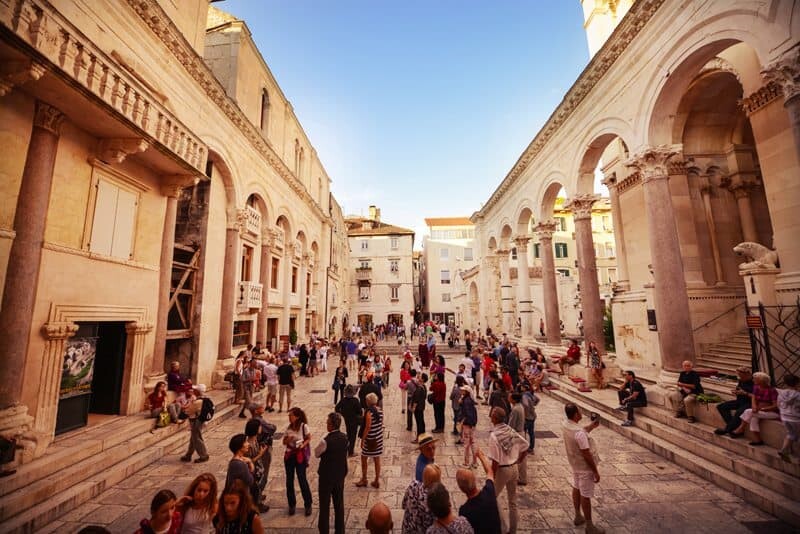 Split Photography Location – Walk through history
An ancient fortress by the Mediterranean Sea once home to a Roman Emperor, Split's Diocletian Palace is a mighty sight.
As my suitcase wheels struggled over the stone streets it was quickly obvious just how worn and trodden they were. Having done little research prior to arriving in Split, I was completely surprised by the beauty and history gleaming before me.
Diocletian's Palace was built at the turn of the fourth century by Diocletian, a Roman Emperor who settled here after giving up the throne to live by the sea in what was then known as the Illyrian province of Rome.
Today it's the Croatian city of Split and inside the palace walls are 300 buildings now home to boutique apartments, stores and historic ruins to explore.
There will be many more photos on the way from my adventures in Croatia but to kick things off here is a little teaser into my 24hrs in Split…
Read More:
Dubrovnik Photography Location Guide
Sailing Croatia: Adriatic Adventures with Medsailors