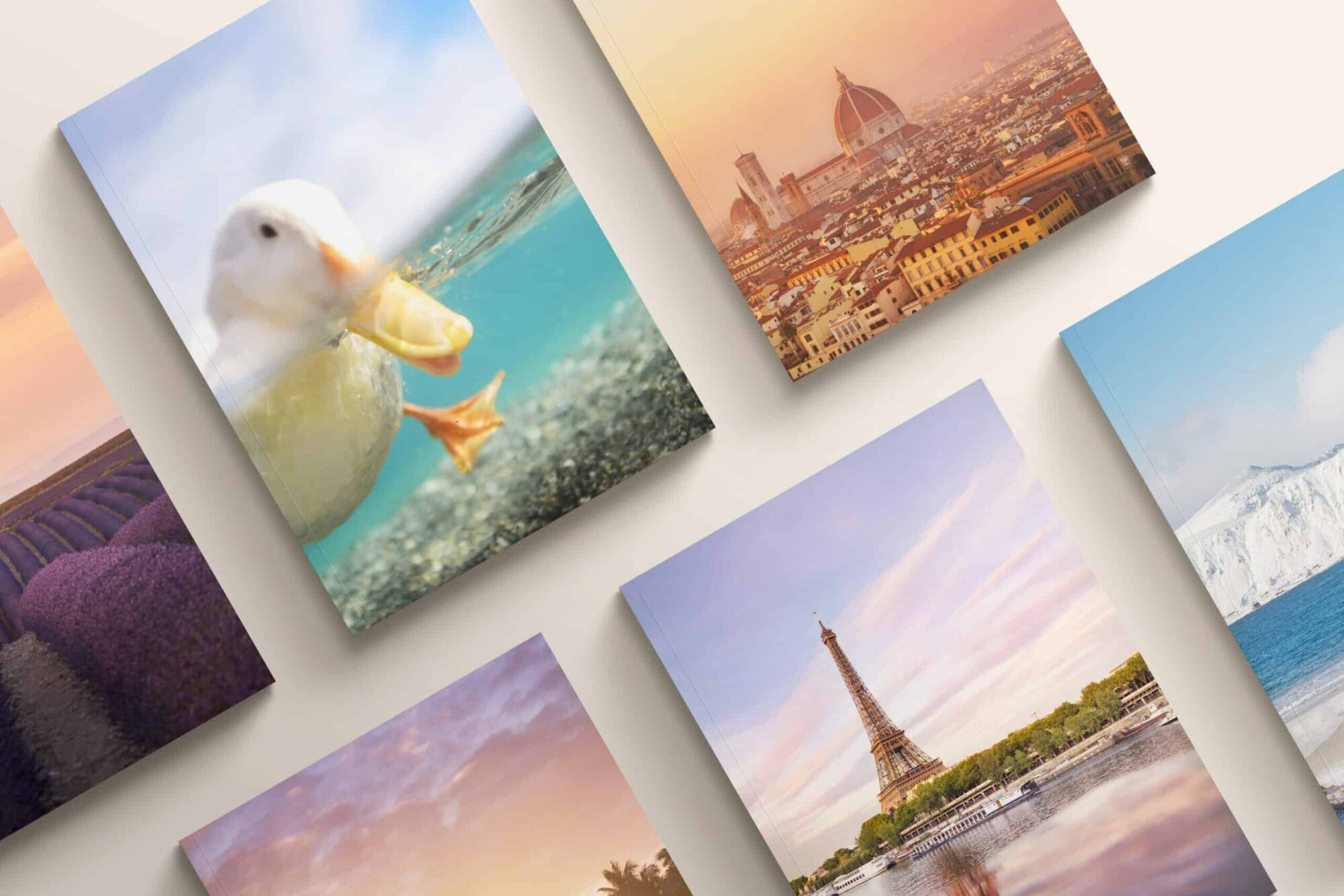 Sell Photos Online – Your Quick Guide to Making Money from your Photography Online
Selling photos online is a great way to make additional income as a photographer. How do you sell photos online and where do you get started? Better still, can you make money from selling your photos? These are the golden questions I'll be answering below!
With photographs and visual content being in such high demand as the online world and social media platforms require a constant feed of new imagery, the potential to create a side income or even full-time income from selling your photos online is more than possible.
After running my photography business for the past 16 years, I've dabbled in a number of methods to try and make money from my photos, some worked and some definitely didn't. It's all about finding a place for your work; things like stock photography won't be for everyone, instead building an online store could be a better fit.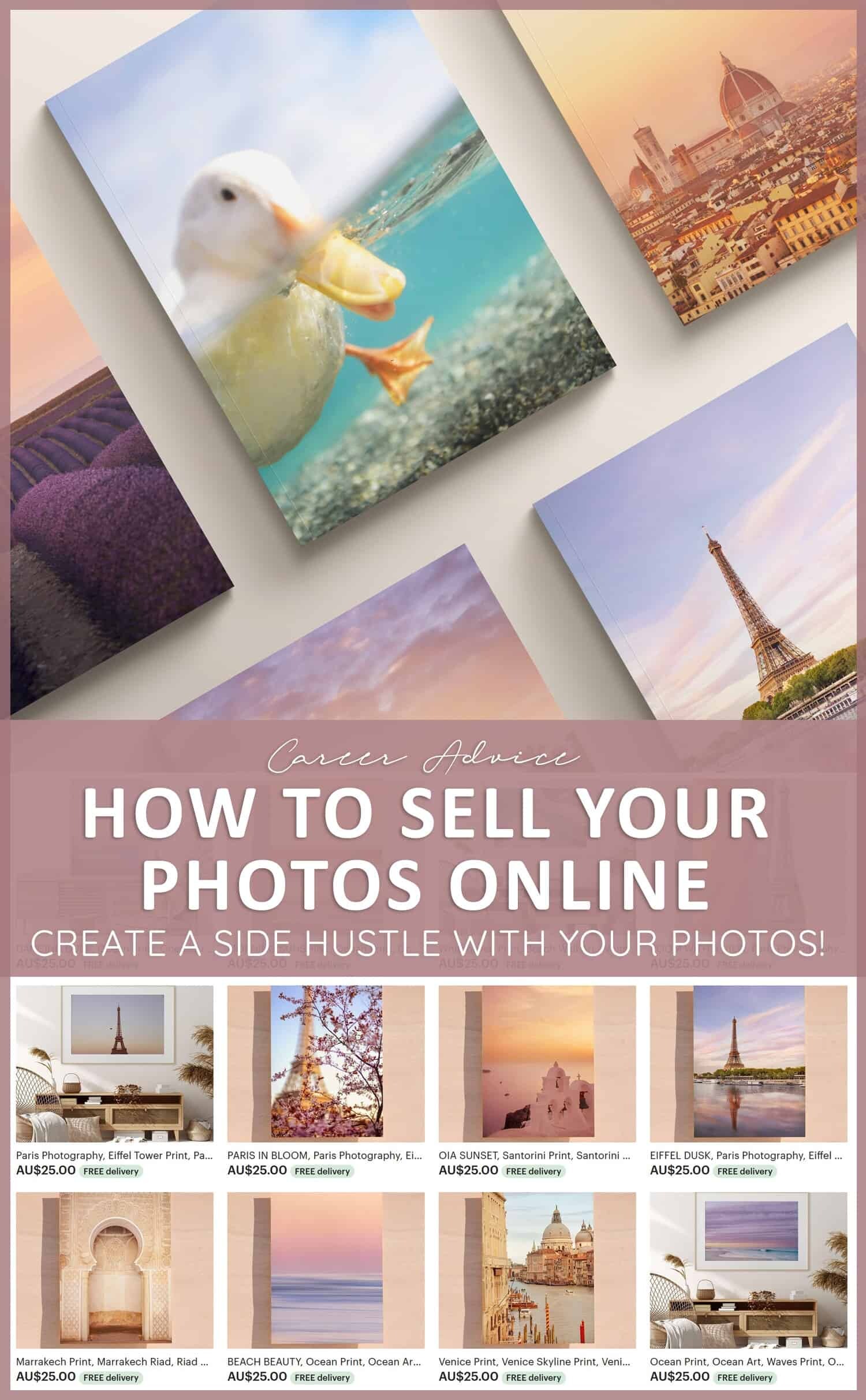 Getting Started –
Of course there needs to be a balance between still enjoying photography as a creative practice; this guide isn't meant to push you towards selling your soul, your photos and solely focusing on making money! Photography is about so much more than that but for those who have been thinking about making some additional income and want to explore the options, continue reading 🙂
You always want to make sure you aren't giving your photos away for free or handing over the rights to your files. Weight up your options and research in order to find the best solution for selling your work depending on the genre and quality. Don't forget, we want the industry to grow, not disappear into a collection of 20cent downloads.
Let's explore the possibilities of how you can sell photos online…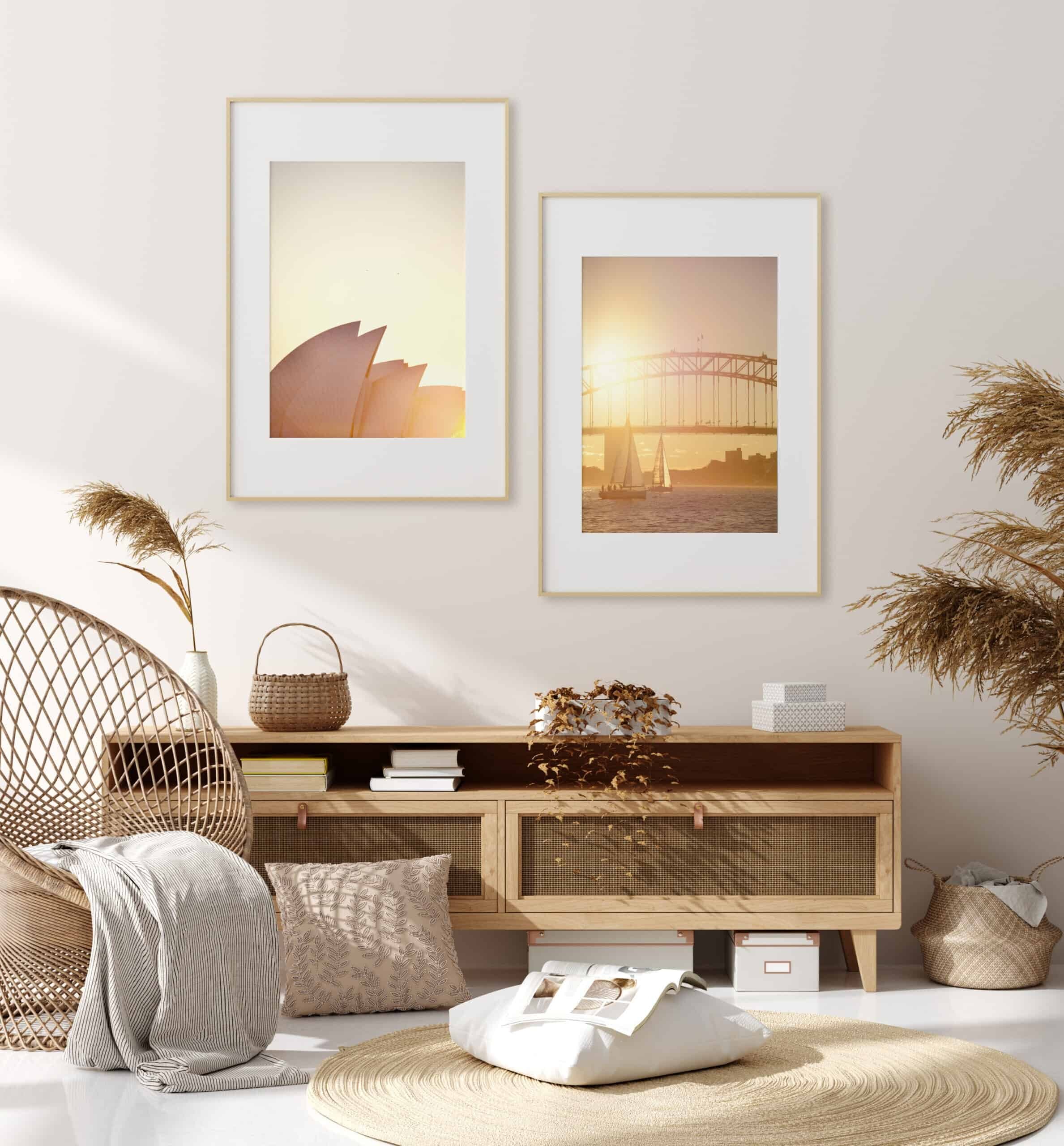 01 – Create your Own Online Print Store
This is the goal for many photographers, selling prints and shipping them far and wide to collectors or people looking for something beautiful to hang on the wall. Having control of how your prints are sold via your own online gallery is something I believe all photographers should be aiming for, it's both rewarding and so empowering.
Start selling prints and learn how to prep files, work with labs and the logistics of selling via The Print Store Launch Pad program. It's a self-study, online learning program to guide you, step-by-step through the process of setting up a store and selling prints! You can get started today and access all workbooks instantly by enrolling here.
There are sites that will host and sell your work for you, or you can add your work to collections of established art sellers but having total control by developing a website is worth looking into.
If you want to make money selling prints, designing your own site, working on SEO (Search Engine Optimisation) and spending the time creating mock-up photos, researching the best print labs, paper types and pricing for your customers can pay off in the future.
This path may feel like it takes months to get that first sale due to website traffic, word of mouth and the actual process of setting up an online store but from my own experience, it's more than worth it. Patience and professionalism pay off!
There's nothing like that feeling of packaging an order for your customer, writing a little note and sending it off into the world.
You can set up your own print store via a commerce plan on most website platforms, my favourite is Squarespace for the clean, visual layouts that work so well for photographs. The yearly fees can sometimes seem excessive but if you break it down by month, it gives you a sales figure to aim for. For example, if your site and hosting costs $50 per month, make $100 each month and you'll already be making more than most stock photos would in a year!
Benefits of Selling Photos via Your Own Site:
You have control over site design
Set pricing to suit your goals
Customers love supporting small businesses and artists
Interact and communicate with your customers
Build an email list to release new prints to an active audience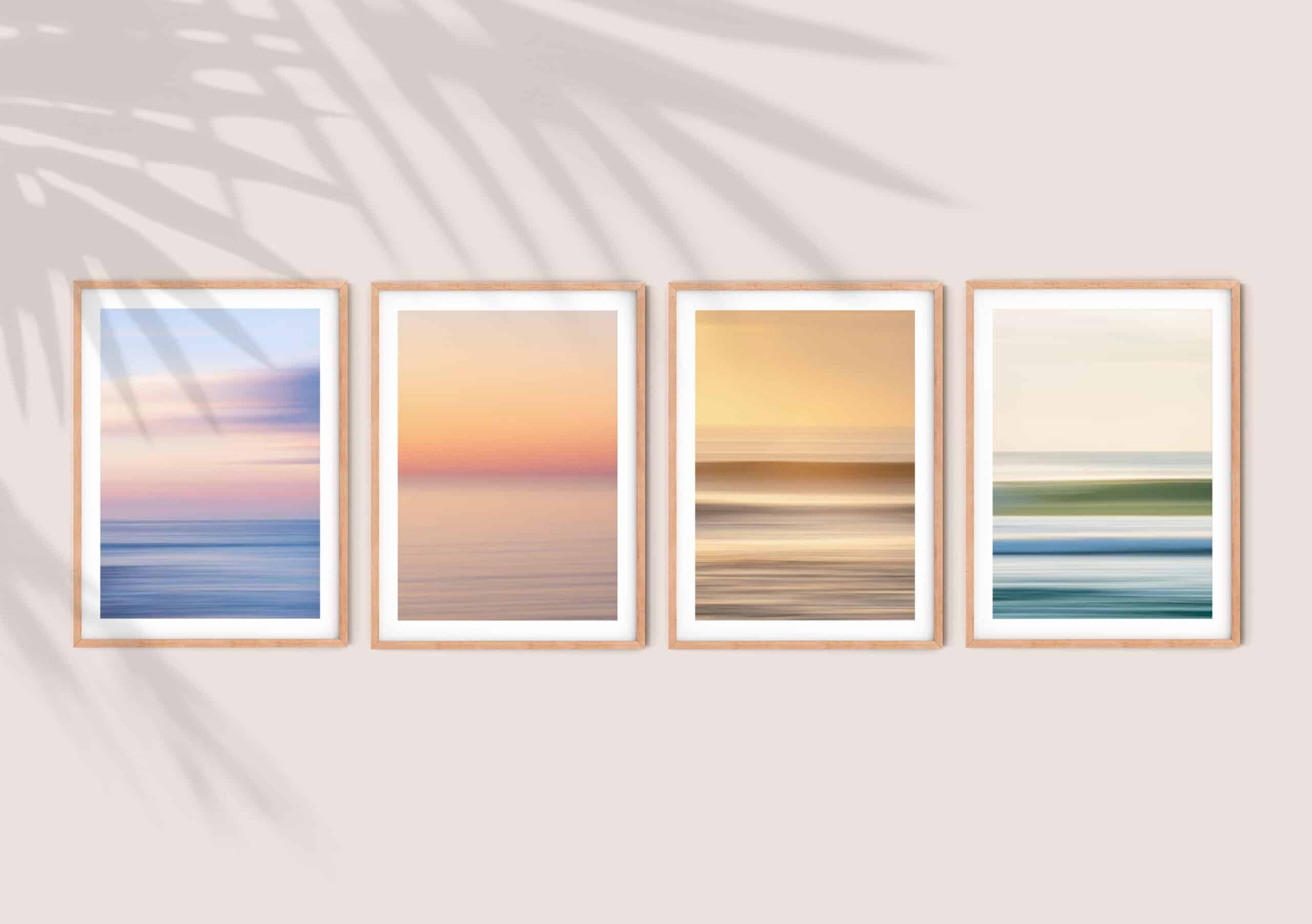 02 – Sell your photos online via Stock Photography
I've just given them a bad wrap with my comment above but stock photography can be a huge income earner for some looking to sell photos online. On the flip side, it can also generate merely enough to pay for a coffee a year. That said, if you can read the trends, see what's selling and target your work to suit the current demands of stock libraries, there's nothing to say you can't create a serious side income for yourself.
Most of us have image files just sitting on our hard drives that we're not using, there's no reason why they can't be earning income. On top of this, viewing the current trends and creating challenges for yourself to go and capture images to suit is a great way to not only improve your photography but your chances of making sales via stock photography. Just be weary of what you're signing up for as some stock libraries want exclusivity (which can be good and bad) or charge large commissions.
There are a number of stock image libraries online that accept submissions from photographers in a variety of categories. The most popular photos purchased via stock libraries are those that work well for marketing and can be considered generic and consumer friendly.
Getty Images has a Contributor Community in which you can see current briefs from global brands and submit your work if it fits the style they're after. These briefs usually pay standard commercial rates per image so can earn significantly more than what an image would if it's simply uploaded to a stock site. The creative briefs usually have quite long lead times so if you don't have an image in your files, you more often than not have time to go and capture it!
People – Photos of kids, families, couples and professionals of all ethnicities in various situations like home life, working, outdoors, dining etc.
Cities/Travel – Skylines, popular sights, buildings, destinations at sunset. While I always push being as creative as possible, with stock imagery, more often than not it's the traditional shots that get purchased.
Landscapes – Beach photographs sell really well on stock libraries, despite there being millions to choose from! Images of the environment, photos of grass, water, trees can all gather speed quickly.
Corporate/Work – Those Instagrammable desk photos, people working at a desk, laptops, laptop with a coffee on the side…you get the gist. A lot of businesses will simply opt for stock imagery because it's easier than taking photos themselves. And let's face it, unless I'm in the minority, who has a desk that looks as beautiful as those 'this is my workspace' photos? Corporate photos sell really well on stock libraries!
There's a great book on Amazon written by the former community manager of Shutterstock Kjell Leknes all about a 'Fast Track to Stock Photography'.
Stock photography tips:
Take the time to read through the commission structure, you don't want to upload your best photos and find you're only making 20% of each $1 sale and can't sell them anywhere else.
Compile a collection of images you aren't using and will probably never use again to see what you've already got! Do they fit into the popular stock photography categories?
Research keywords on the stock library so when you're uploading your images, you know what keywords to use to ensure greater visibility and a better chance at sales!
Spend time comparing the various stock libraries to find the one that fits your work and offers the best deal in terms of your rights and licensing.
Stock Libraries to look into: Shutterstock | Adobe Stock | Alamy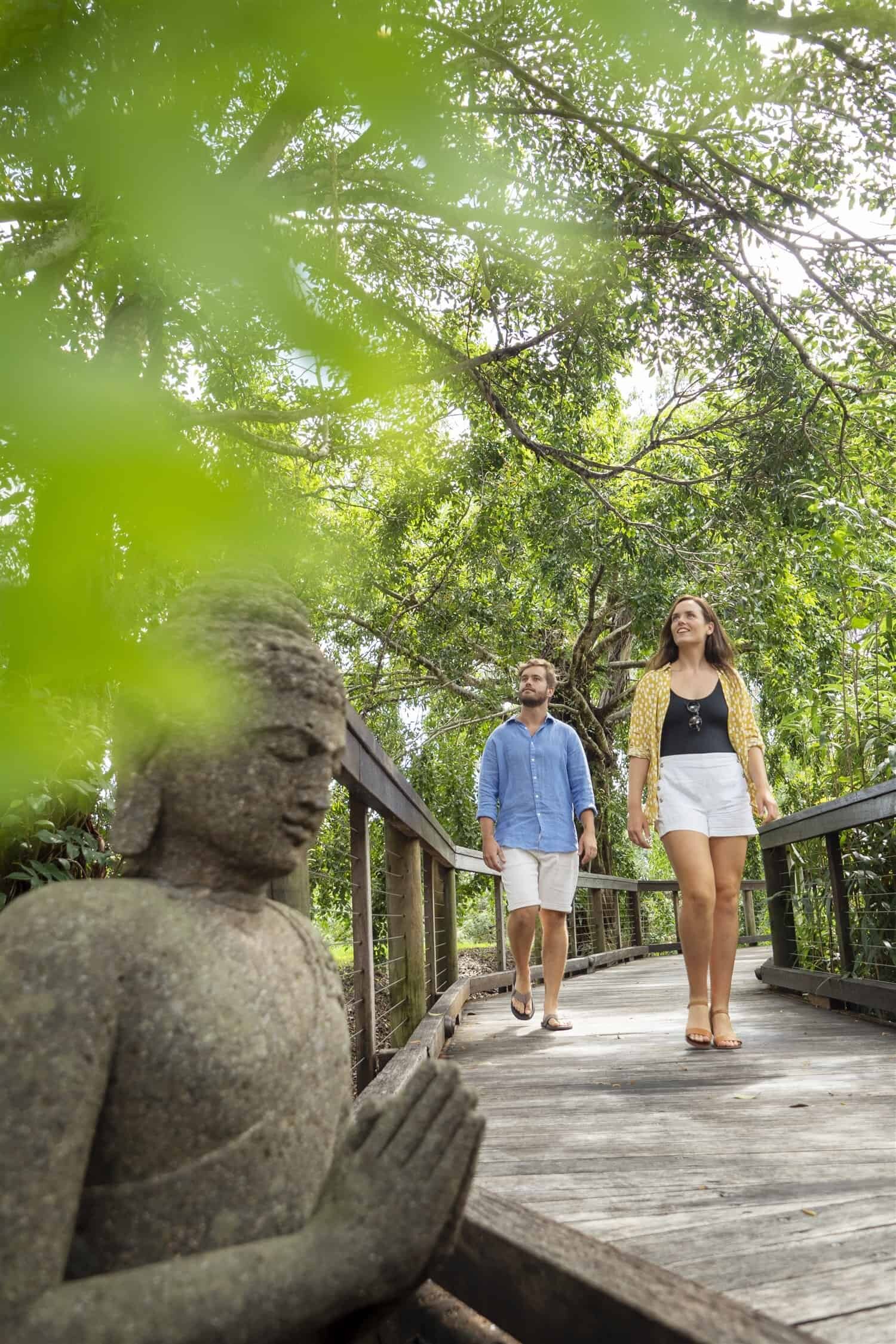 03 – Sell photos online with Digital Downloads
If you've got your own website, some photographers are now dabbling in having digital downloads available for sale. These downloads could be used for phone wallpapers, for customers to print and hang on their wall or for marketing purposes. You can add an e-commerce section to your existing site or sign up to a platform like Squarespace where you can opt for a commerce plan and get started.
One thing to be weary of when selling digital downloads is that essentially, you're giving someone your work. You not only want to charge an appropriate fee for this, but make sure you include a contract with terms plainly written to ensure they can't resell or use the image in any way you aren't comfortable with.
Those working as portrait or wedding photographers will usually have their clients requesting digital downloads which is completely fine! Most people no will want to print their own images or have the files to use on their social profiles however always ensure you aren't simply giving them away.
Your high-resolution images are valuable! Also, opinions differ throughout the industry but I'd strongly advise against supplying anyone with your RAW files.
On a lighter note, if you're keen to make some additional income by selling lower resolution files that people can use on their phones or websites it can be a great little earner. Selling files that are sized for various templates and screens is helpful for people who need images for their business or content creation.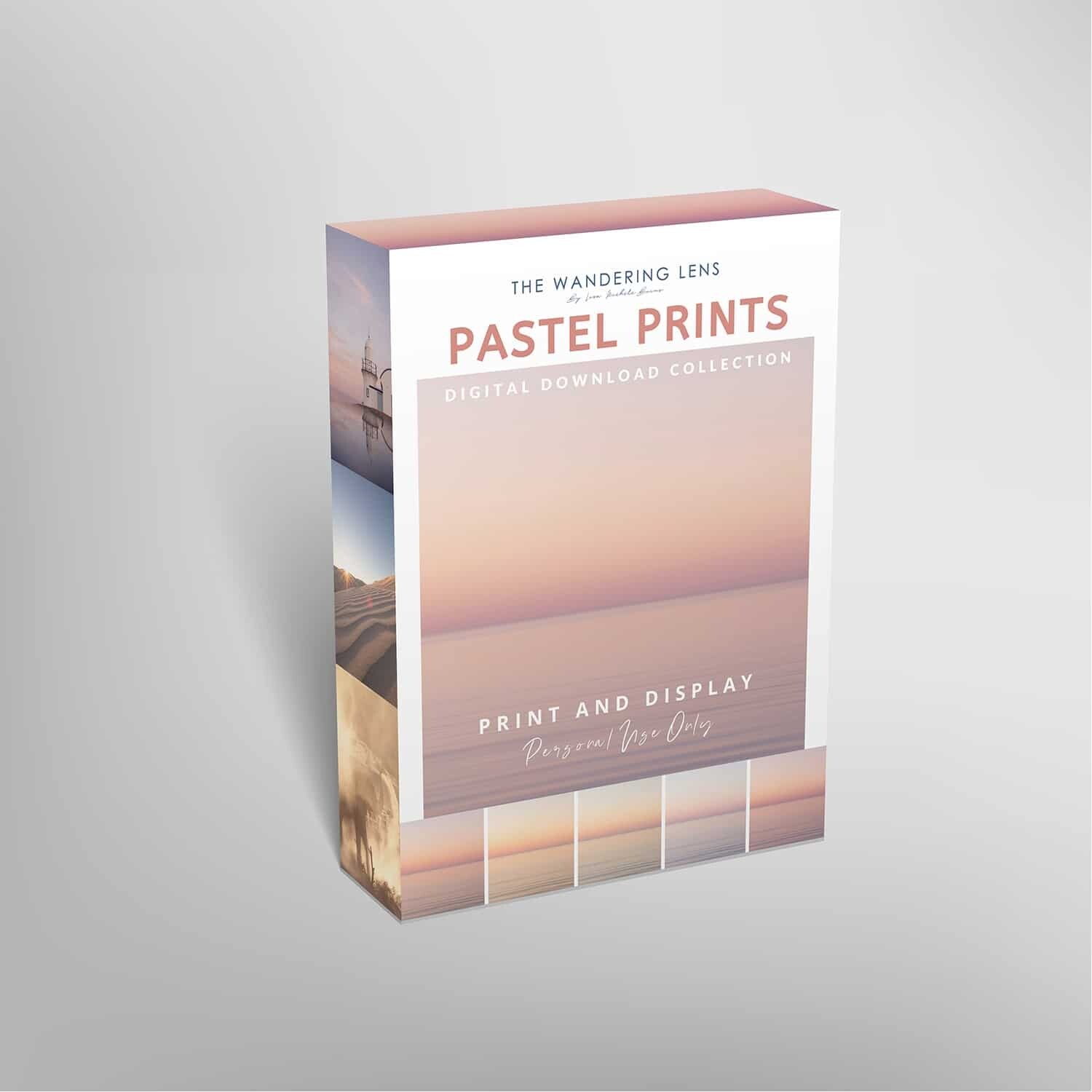 04 – Sell Photos Online via Established Platforms
Society6
Made to order products with your photos, Society6 makes it super easy to sell to your audience or sell to theirs! The great part about selling photos on Society6 is that visitors to their site can search what they're after and your products/images will pop up regardless of how many followers you have anywhere else.
The process is really quite simply to set up, you create an account with them, upload your photos then select which products you'd like the images to appear on.
When I started with Society6 I opted to only sell framed prints (because it was easier than shipping myself while I was travelling) but then ventured into iPhone cases, floor mats even cups and clocks. I love knowing that someone is having a cup of coffee staring at one of my photos from Florence!
The downside of selling via Society6 rather than your own website is they set the earnings for most products. While you can adjust the profit you'll receive for prints, for products like phone cases you'll earn a set fee per sale and it's not much.
Their products are really good quality and I've even gifted my sister a clock for her room and created a mat with a photo of my dog and I on it…for her to sit on of course so she didn't forget who I was while travelling haha.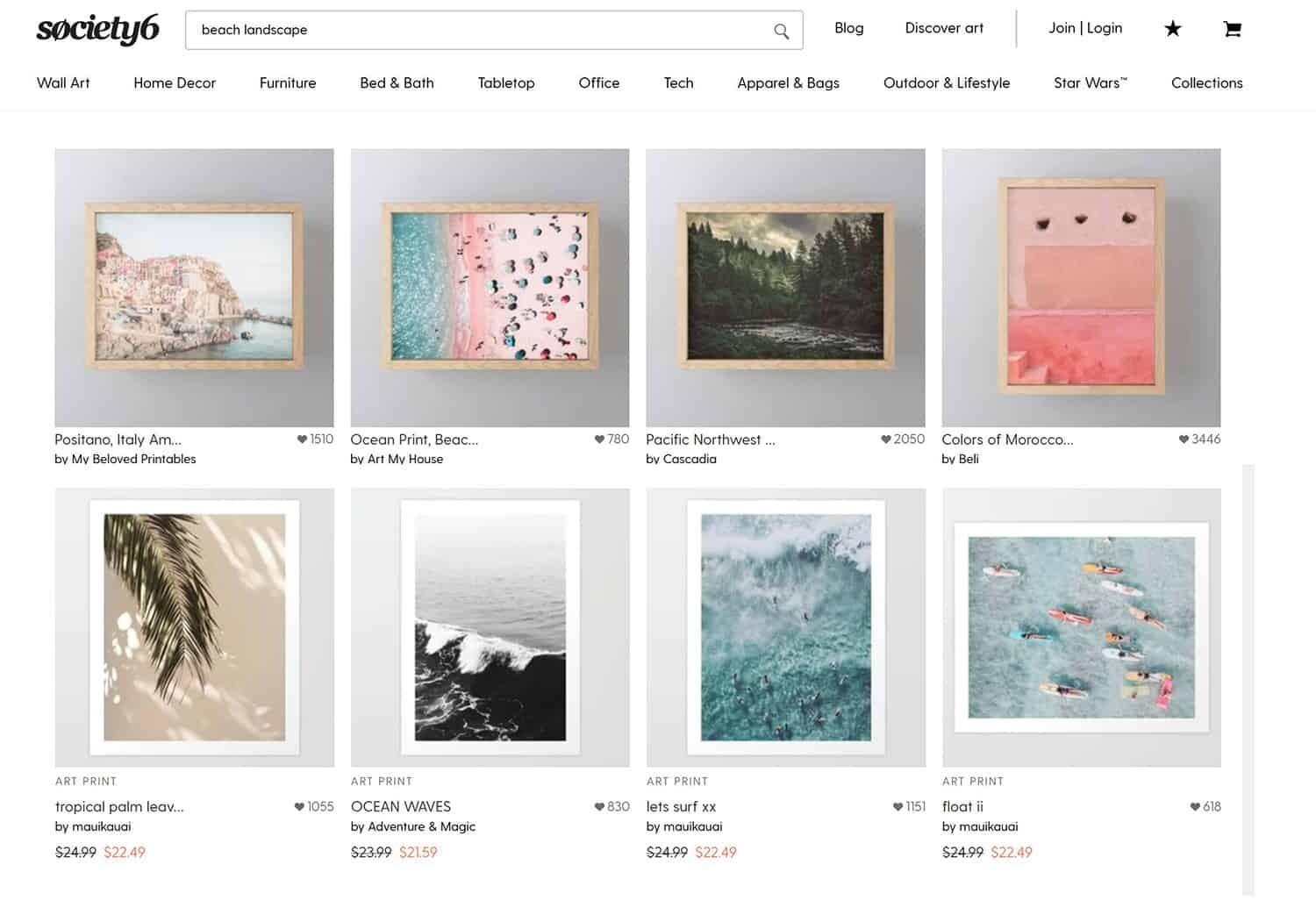 ---
Sell Prints via Etsy

The marketplace for artisans and creatives to sell their products and goodies. There are so many people selling via Etsy and that's because by doing so, you're getting your products in front of their audience of millions. It's a ready built audience just waiting to discover their next purchase.
You can create an Etsy store, upload your product details, photos and keywords then cross your fingers and hope someone is searching for 'coastal print set of two' or 'Paris Wall Art'. I've been testing Etsy while working with one of my mentoring clients to see if it's possible to sell prints via the platform.
From having an Etsy store online for just three months I've made 10 sales, which doesn't sound like a total success, but those sales equate to over $1000. I'm actually really excited to see what this store can possibly turn into and have it set up as a little sister to my online print store that sells fine art prints.
There can be quite a wait required to see initial success but if you spend time setting up your store and inserting the appropriate keywords, eventually you'll start to see views and traffic coming toward your store.
You need to research keywords to use within the Etsy platform to ensure your products and photos will be visible in search results. Cutting corners isn't advised as there is a huge Etsy fan base and they'll be able to spot the difference between someone who has done a quick set up and those who have taken the time to create a proper Etsy store and experience.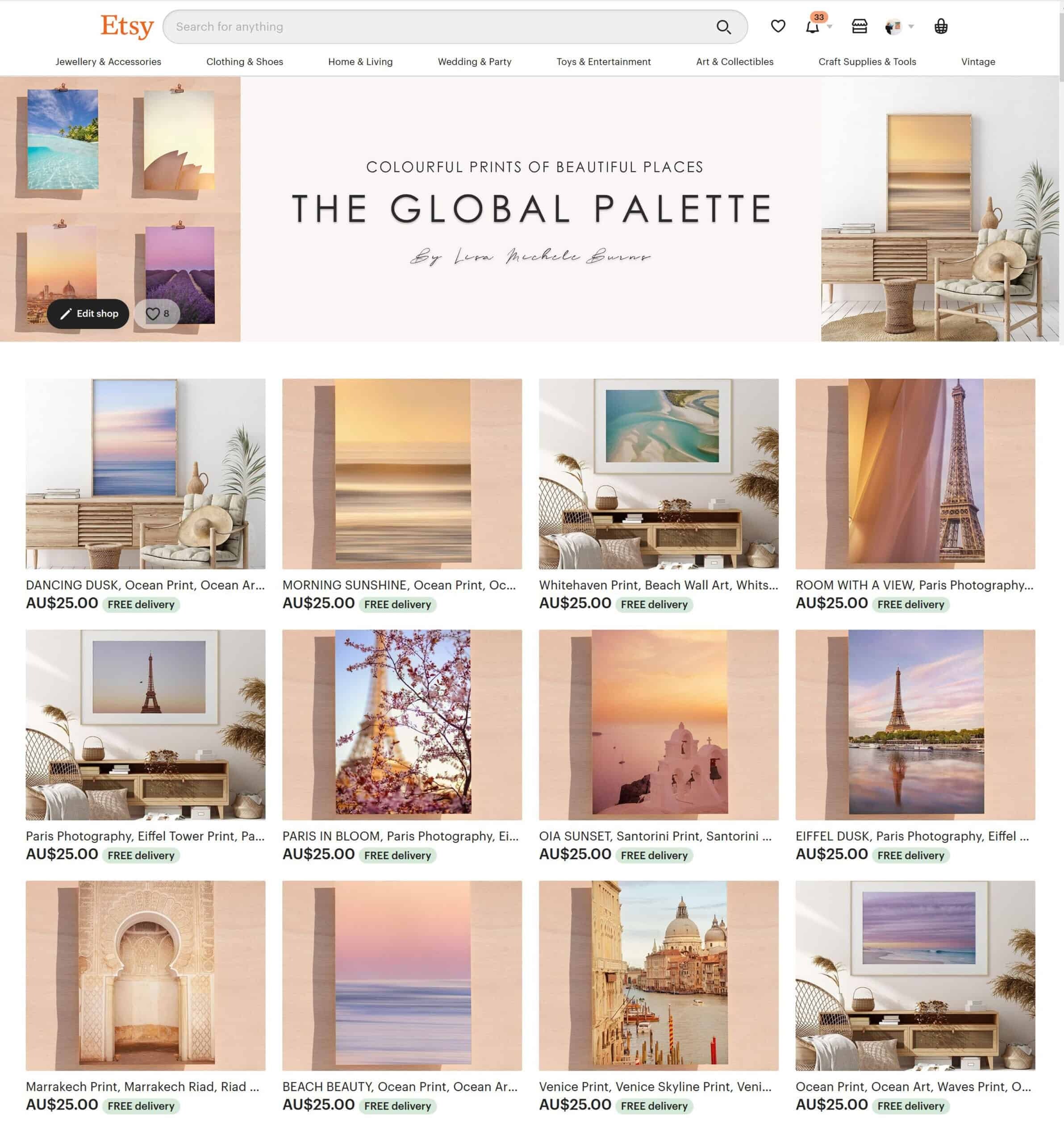 ---
Patreon
One of the new kids on the block, Patreon is an intriguing platform that allows artists and creators to sell their content via a tiered membership system.
You may have heard some musicians or content creators saying 'I'll only be sharing this with my Patreon' and that's because by supporting someone via Patreon, they've promised certain deliverables and will be providing monthly content solely for those who pay the monthly fee.
Most Patreon membership tiers start at $1 with creatives offering exclusive behind the scenes content for this price, then they can go up to say $5 if you give your Patreons an exclusive image download each month to use on their phones wallpaper along with some tips on how to take photos.
While it sounds like a petty fee to charge for your work, if you can build a community in which you have a membership base of even 100 people paying $5 a month, that's $500!
Ideas for what photographers could offer to Patreon –
Monthly Photo Tips
Monthly image downloads for screensavers/wallpapers
Editing advice or videos showing how you edit your work for people to follow
Online workshops, the platform also provides the ability to do this!
Camera settings advice
Live Q&As for those on a certain membership tier.
Image reviews and mentoring

05 – Sell photos via Freelance Work and Assignments

Having an online portfolio that showcases your photography is a great way to gain some freelance work online as a photographer. If you can generate results via SEO, your images will be showing up when someone searches for 'sunset photo of Santorini'…if of course you have a sunset photo of Santorini.
Freelance photography opportunities can be found via so many places like Fiverr, Upwork, job/career websites and freelance forums however more often than not you'll be competing with people charging very low rates for the one-off jobs like editing or selling their image files for projects. Remember you don't want to devalue your skills and photography, always question what is best to charge and whether or not you are getting what your work is worth.
Sometimes good old Google can present some random opportunities! By simply publishing photos of Monaco on The Wandering Lens, I've had publications from South Korea, the UK, UAE and US reach out to request they license an image for an article. I have the keywords in the article all set up along with metadata in the image file upon upload to ensure that my Monaco images pop up when someone is looking for 'Monaco Photography', they're currently the top two photos.
These images of Monaco aren't even published in an area on my site relating to image licensing, they're just photos clients have found via a Google Image Search, proving you just need to get your photos out there because anything can happen.
Doing the back end work on your website is crucial when creating your portfolio site and while it can take months to appear in Google search results, once you do, anything is possible!
Freelance work as a photographer is also possible by pitching publications or potential clients. There's more information on this in my guide 'How to Become a Travel Photographer' and I'll also be releasing an eBook on this topic very soon.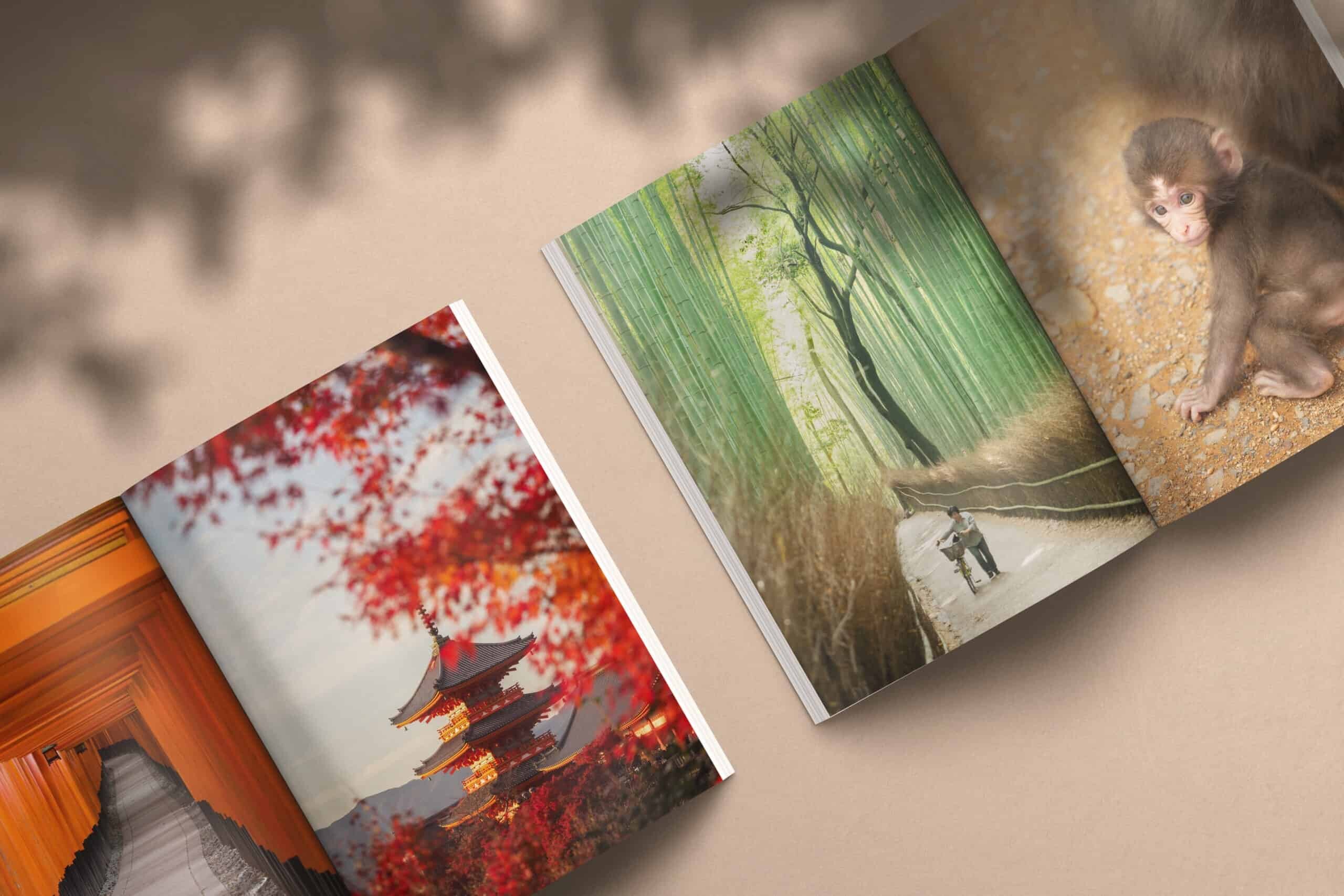 Want to learn more? If you're keen to learn more about selling your photos online or making money from your photography, sign up to my newsletter as there are some exciting eBooks being released soon and I'll be sharing the news to those who have registered interest first.
*Please note some links within this article are affiliate links, meaning if you click through and purchase, I'll make a small fee – I only use affiliate links when it's a product/brand that I personally use within my own photography business to ensure I'm only recommending something I know works.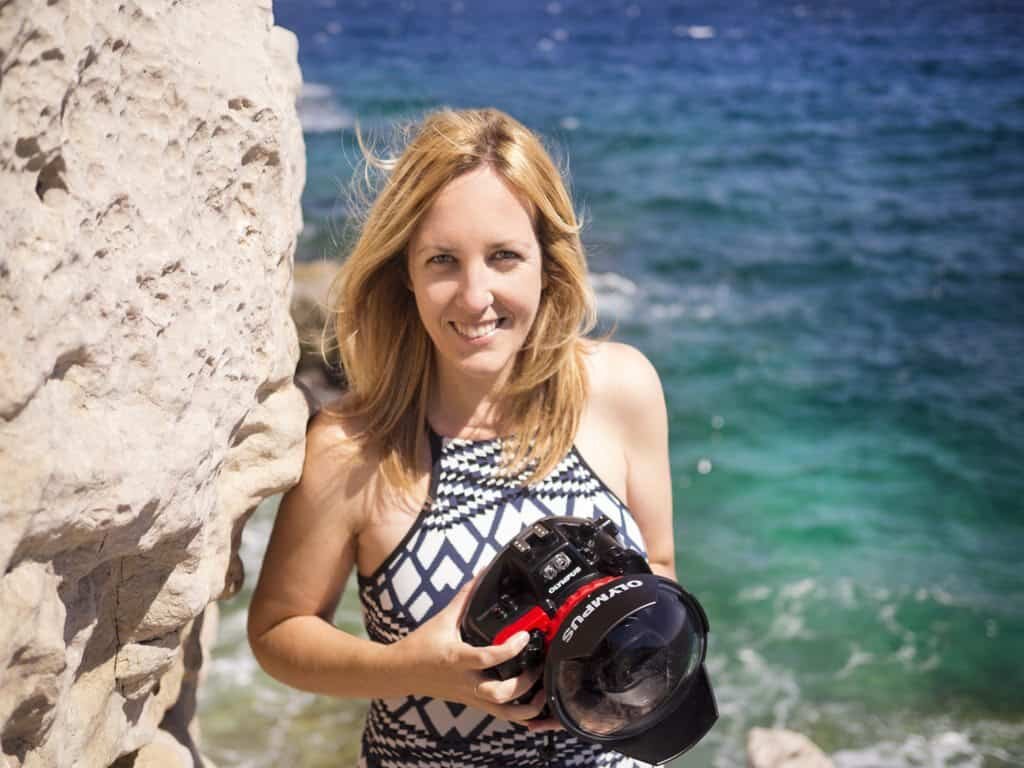 Hello! I'm the founder and photographer behind The Wandering Lens.
With 17+yrs experience as a professional travel and landscape photographer, all advice found on this site is from my personal experience on the road. I hope it's useful for your own travels and would love to hear in the comments about your trips and experiences around the world.