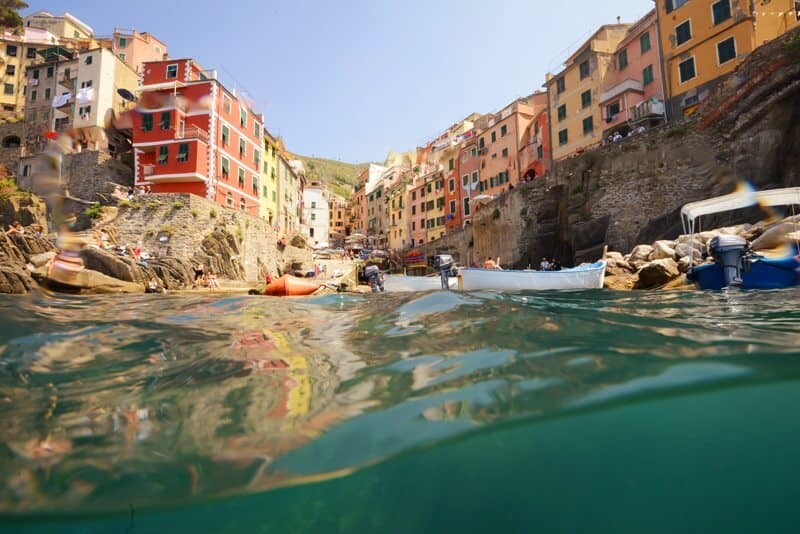 Arriving into Riomaggiore by train, my head was stuck to the window hoping for a glance at the glistening sea along the coast of Cinque Terre. The nine minute journey from La Spezia I soon found however is 96% dark tunnel.
The four percent of scenic views is shared 3% with the suburbs of La Spezia and 1%  when you are smacked in the face by the Mediterranean Sea when you arrive at the platform in Riomaggiore.
The build-up of anticipation only adds to the impact of this dramatic coastline which barely needs an introduction. I'll be the first to admit to squealing a little (there may have been some jumping involved too) with excitement when the train slowed and the sea appeared.
Cinque Terre is visited year round by crowds of tourists stepping off boats, yachts and like me, the train. The best part though is there are miles of photo worthy coastline to explore so you can find your own little part of paradise and escape the day trippers.
For me, Riomaggiore early in the morning was bliss. At 7am the streets were empty, the smell of seafood and salt gently wafted through the air and the little wooden boats were bobbing peacefully in the port.
I had arrived early intentionally to beat the crowds so I could get a clear photograph in the water. I didn't know whether to expect 50 or 5000 people swimming once midday came around.
Wandering down to the port I was surprised to see that at 7am there were only two people swimming with their water loving puppy. Taking the opportunity to get a great position for our towel we clambered over the rocks and I began setting up my underwater housing.
This shoot had been a long, long time coming. Since I first started underwater photography back in 2011 I have always dreamt of photographing the coast of Italy. You know when you've got an idea in your mind and it's so damn clear that you can't picture it happening anywhere else?
The split level concept has always fascinated me. To see two worlds at once in a single frame always feels a little like creating magic…or like you're wearing goggles every time you look at the photo.
During my research for the perfect locations to shoot in Europe, Riomaggiore hadn't really taken my fancy. Its neighbouring villages of Manarola and Vernazza looked pretty snazzy in all the photographs online so I was determined to head there first, something that day though changed my mind and I opted for the first stop on the train.
The port of Riomaggiore is quite tiny and is home to a number of small boats, my main reason for ignorning its potential. I was worried about shooting amongst a hive of activity, getting run over by a boat or just being in the way of their daily routine.
I couldn't have been more wrong though. As we sat on the rocks ready to jump in for our first underwater shoot, the sea sat silent. The port was ours to capture and only the odd sailor came down to prepare his boat for the day ahead.
The water was exactly how I had imagined. Refreshing in every possible way.
Take a peek below at some of the photos that unfolded…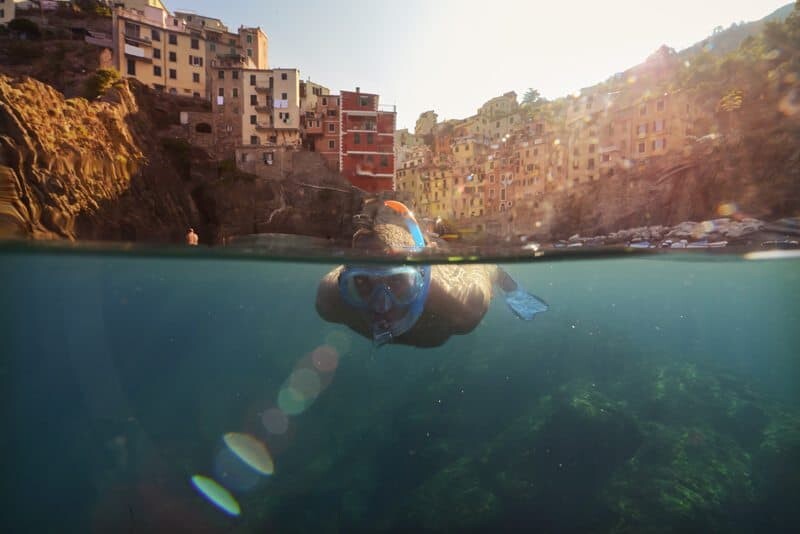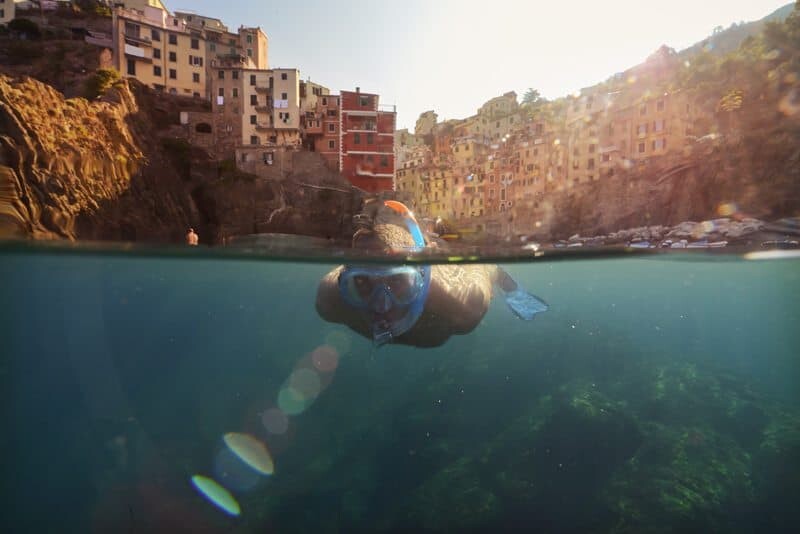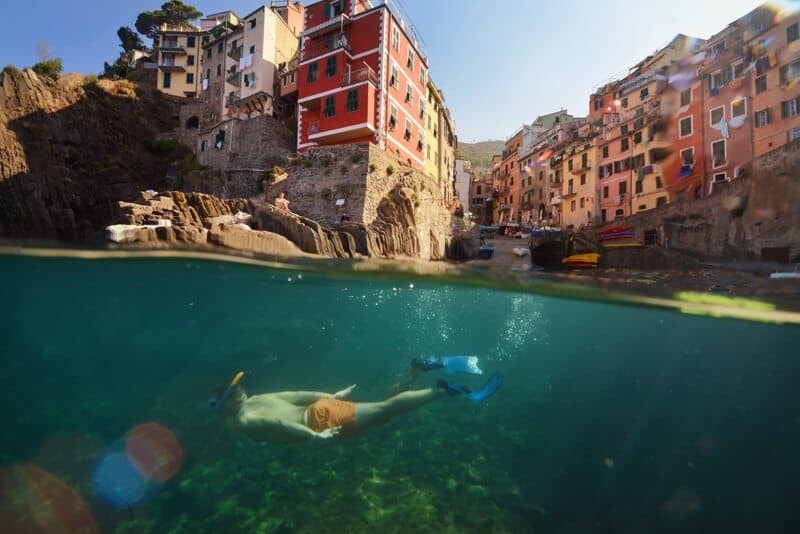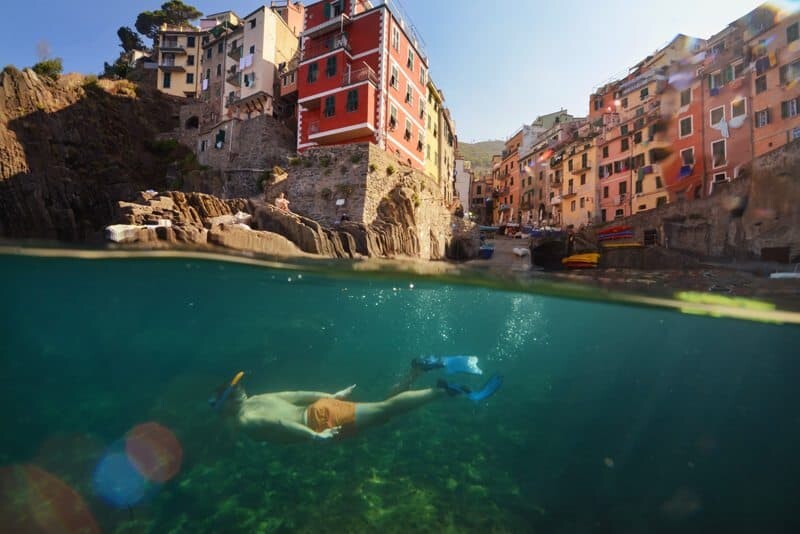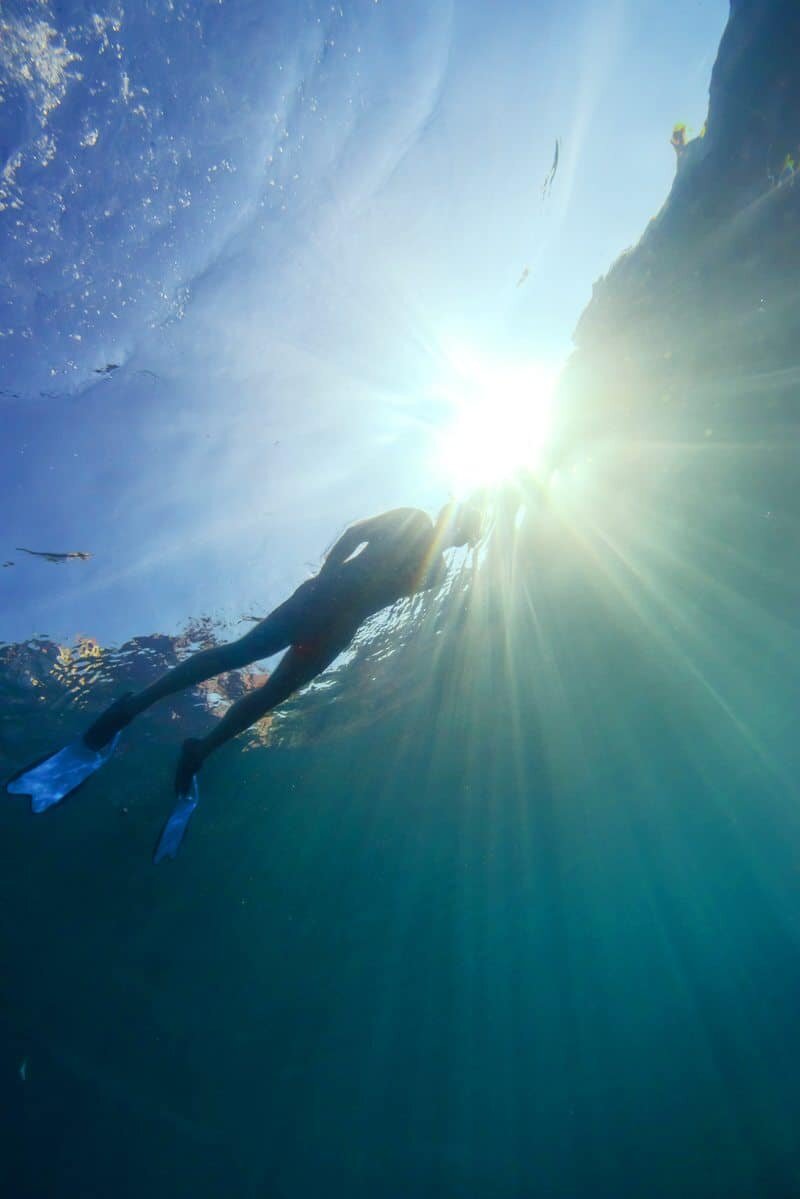 The morning light wasn't ideal for underwater images with strong glare peeking over the buildings making things a little tricky. Though it was calm and crowd free, we opted to return the following day to shoot in the afternoon sun and take our chances with the crowds.
Here is a little peek at what a change in light can do for the colours…
I'll be posting more articles about where, how and when to get similar shots in Riomaggiore, Manarola and Vernazza in the coming days so stay tuned.
If you've got a great underwater photo to share or just a beautiful shot of a coastline on your travels, send it through as 800px wide file to hello@thewanderinglens.com for your chance to be featured in an upcoming article! Each month I will be sharing a collection of my favourite photos along with a link to your online portfolio!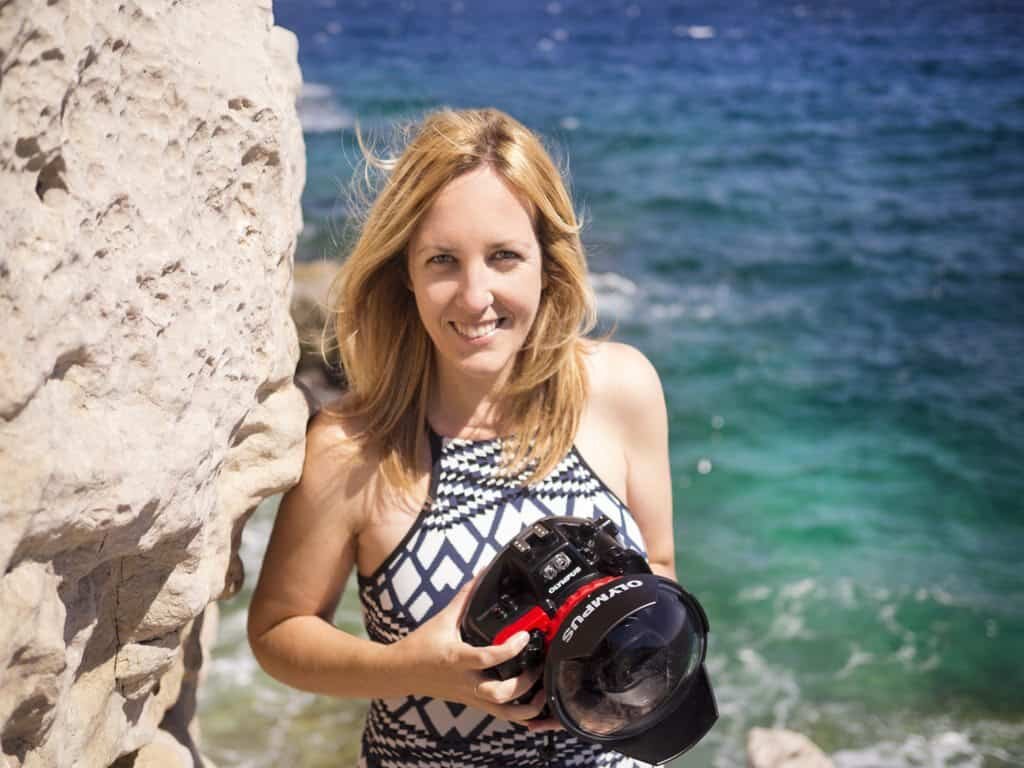 Hello! I'm the founder and photographer behind The Wandering Lens.
With 17+yrs experience as a professional travel and landscape photographer, all advice found on this site is from my personal experience on the road. I hope it's useful for your own travels and would love to hear in the comments about your trips and experiences around the world.