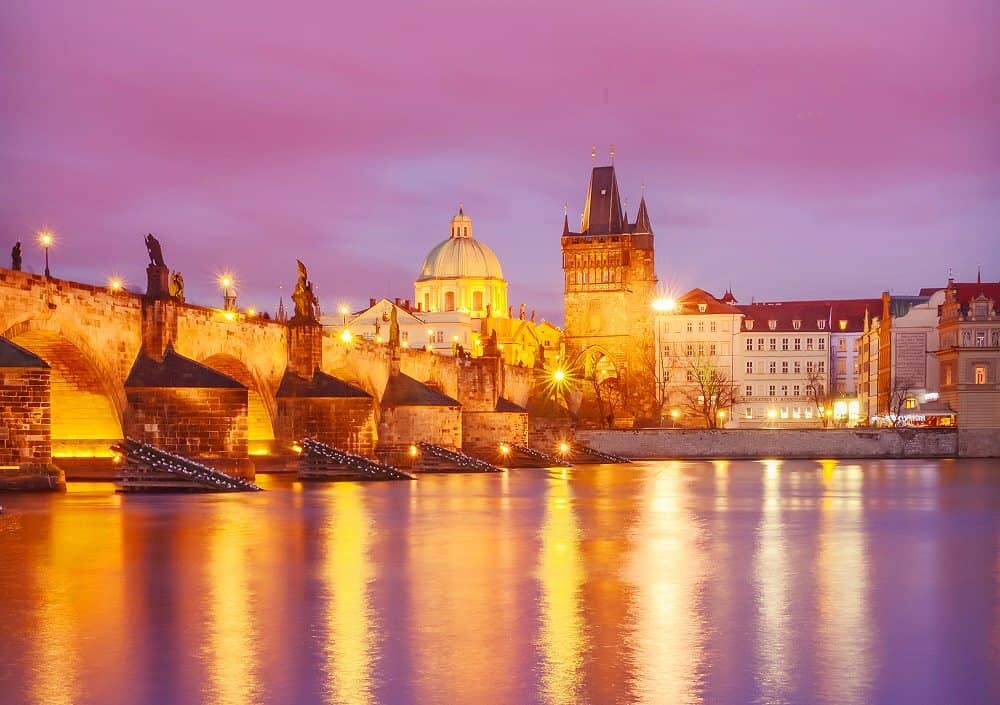 Imagine a skyline of castles, twinkling lights leading across a gothic bridge as boats float slowly along the river and hundreds of birds fly above.
Yep, it's a real scene. It happens every evening in Prague.
I had always heard wonderful things about Prague but somehow never managed to visit during my Europe trips. That all changed two weeks ago and I fell hook, line and sinker for the city.
I spent three days in Prague on a solo trip to compile a guide to the cities best photography locations.
The guide will be published shortly but first I wanted to share one special moment during the trip.
In the hunt for the best spot to photograph sunset I walked across Charles Bridge looking for somewhere special. Typically I look for somewhere that has a view of a recognisable sight or building but one that's away from the crowds so I don't end up taking a photo every other tourist has.
Being a dog lover, from the bridge I spotted an old man walking along the river side with his big fluffy dog. I knew this was the spot I'd been looking for.
Not quite sure how to get there, I found a little staircase that led to the water level and then wandered around in the dark behind a building (totally the safe thing to do).
With only two or three other people around, I had views across the Vltava River and Charles Bridge towards the Old Bridge Tower and dome of Saint Francis of Assisi Church.
I balanced my camera on a rock and stayed there for an hour photographing in the twilight.
Keep an eye out for my guide to the best photo locations in Prague, not long now!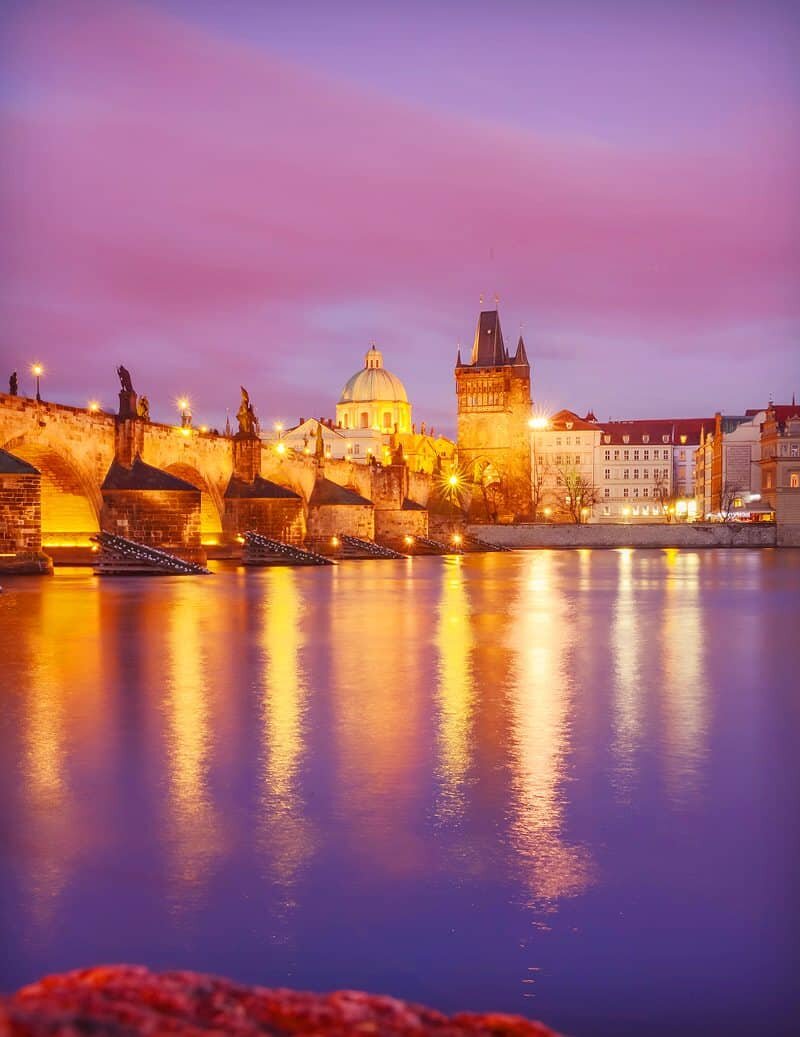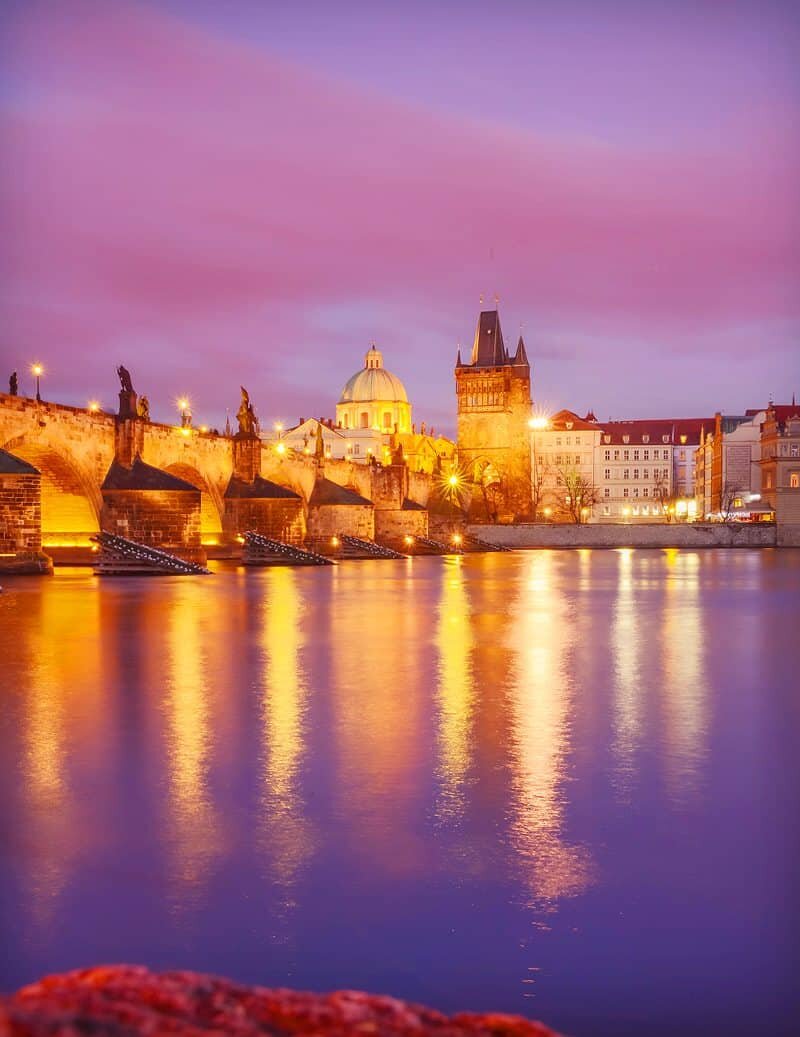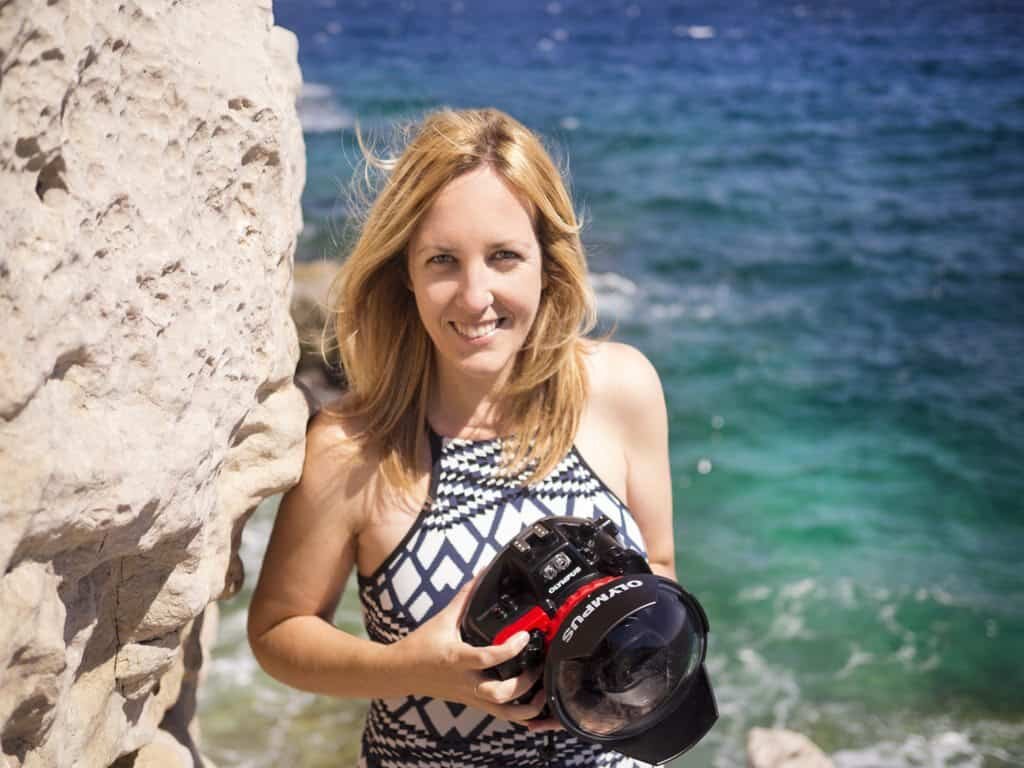 Hello! I'm the founder and photographer behind The Wandering Lens.
With 17+yrs experience as a professional travel and landscape photographer, all advice found on this site is from my personal experience on the road. I hope it's useful for your own travels and would love to hear in the comments about your trips and experiences around the world.