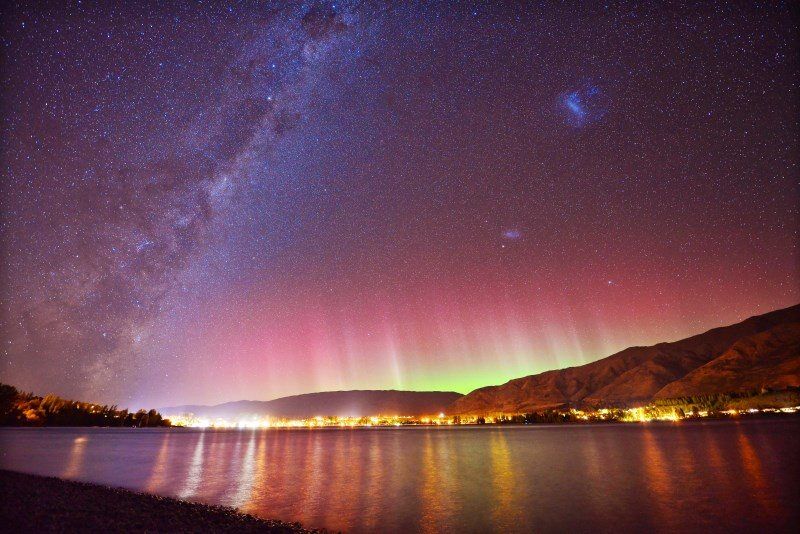 After a day exploring Wanaka with a helicopter ride to Roy's Peak, panoramic views over the majestic Aspiring National Park and a sunset gathering with some of the world's best photographers at the infamous 'That Wanaka Tree', we heard whispers the Aurora Australis was on its way.
Seriously!? Could Wanaka get any more amazing? Apparently so.
The Aurora Australis (aka Southern Lights) are best viewed when facing south so Wanaka's Eely Point Recreational Reserve was our pick for the evening's vantage point. Aurora's occur when highly charged particles enter the atmosphere resulting in a natural light show across the sky typically near the North or South Poles.
I'll confess straight up, despite being a professional photographer I had never perfected astrophotography, heck I hadn't even attempted to do so as I love the sunshine and water so much that I preferred to let the experts capture the stars.
This all changed once astro genius' Brent Purcell and Shaun Jeffers showed me the settings before the Aurora Australis began. Down by Lake Wanaka with no lights and only our phones to shine on the camera, the settings were put in place and I tested my infinity focus to be sure it was super sharp.
After witnessing such a scene through my lens, I don't think I'll ever visit a location and not attempt a night shot again.
Less than ten minutes after arriving at Eely Point we couldn't believe our eyes. The Aurora Australis had arrived and was dancing before our very eyes. When viewed in person the sky isn't as strong as the photographs suggest, the lights were more of a pale pink but were strong enough to show us where to point the camera!
Below are the settings I used to capture the night sky…
Camera: Nikon D800
Lens: Nikon 14-24mm (set at 14mm)
Aperture: f/2.8
ISO: 3200
Exposure: 25seconds
To ensure I captured enough of the aurora colours I changed between 20-30 second exposures to test which produced the best results. As the lights are constantly changing it's a matter of playing around to see what works best.
After taking my first shot and seeing just how many stars were looking over us I was instantly hooked. The Milky Way made a very prominent appearance too and after clicking a billion times I took a step away from the camera and just gazed up at the sky in wonder.
Take a peek below at the series of photographs from our evening under the stars in Wanaka, New Zealand…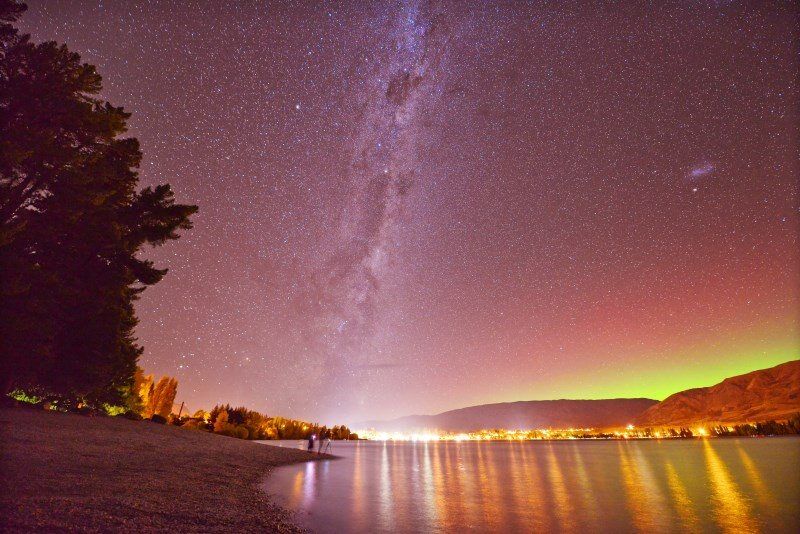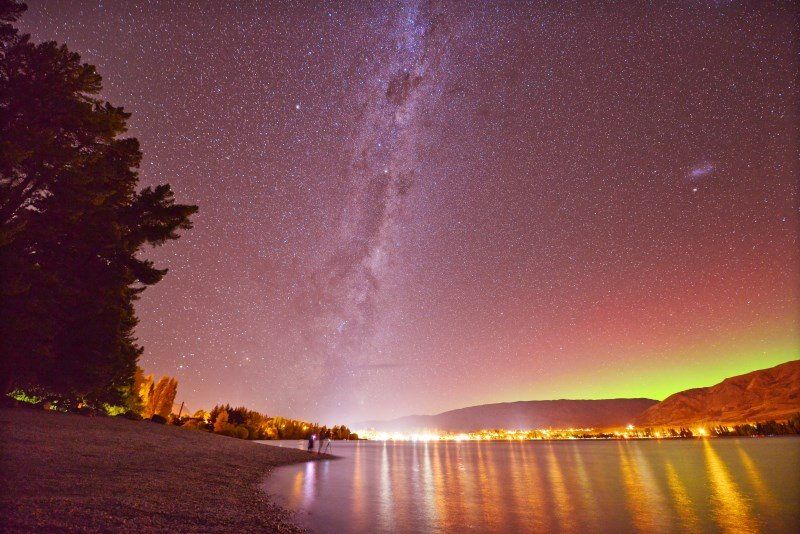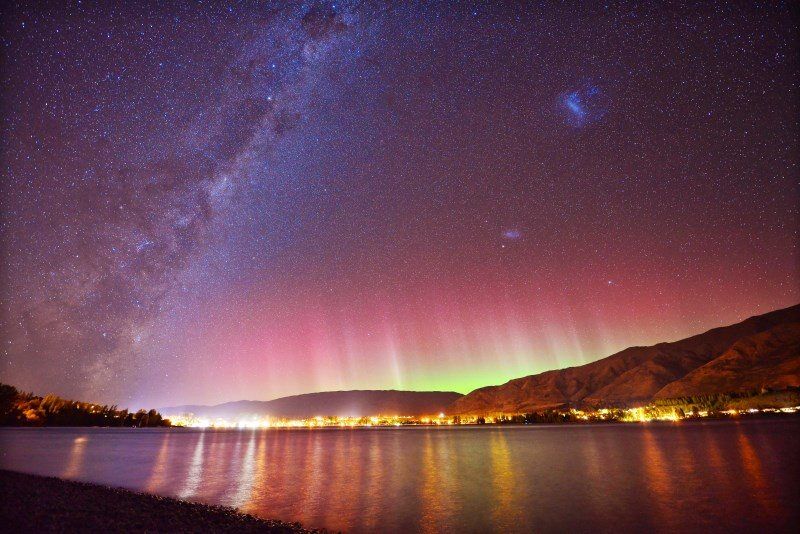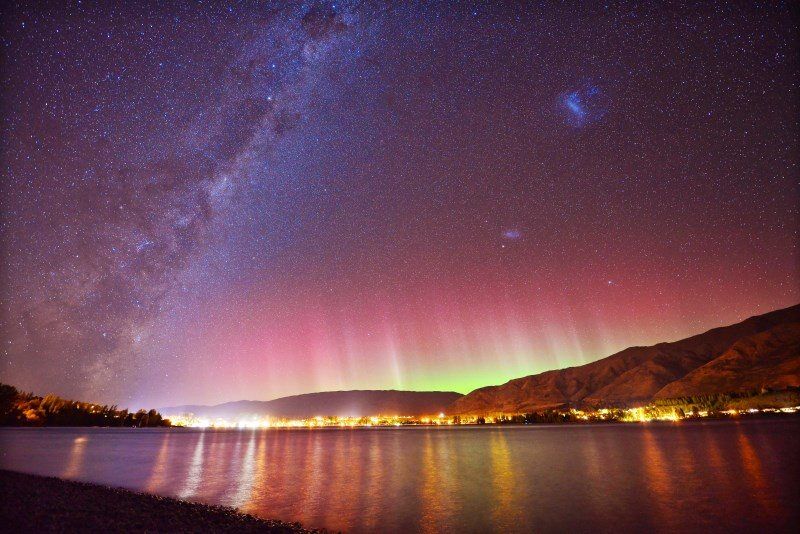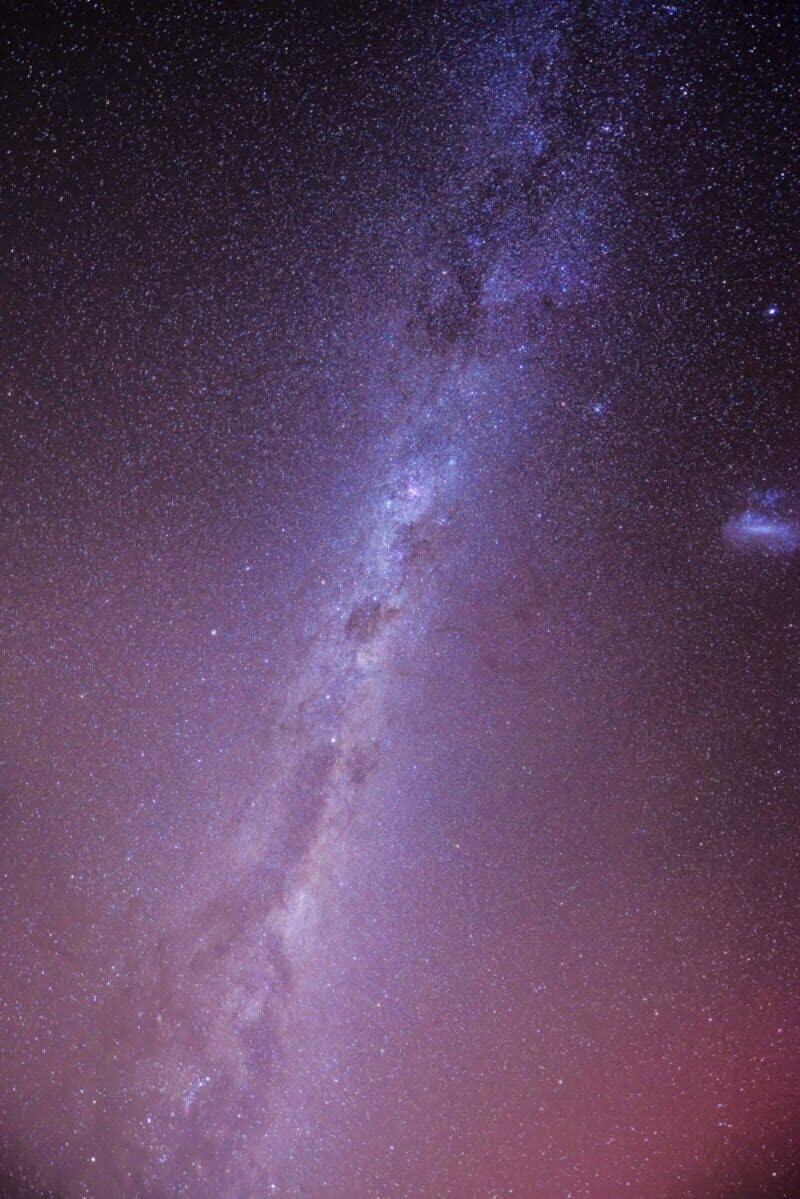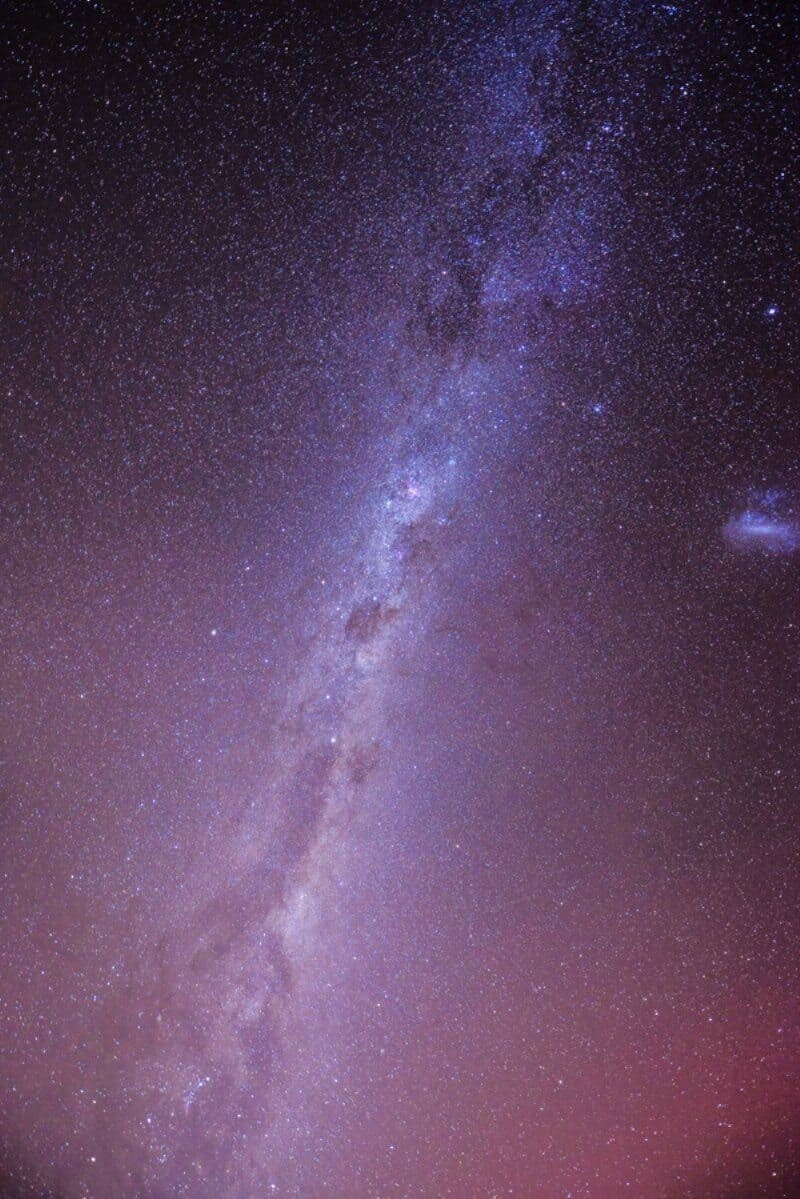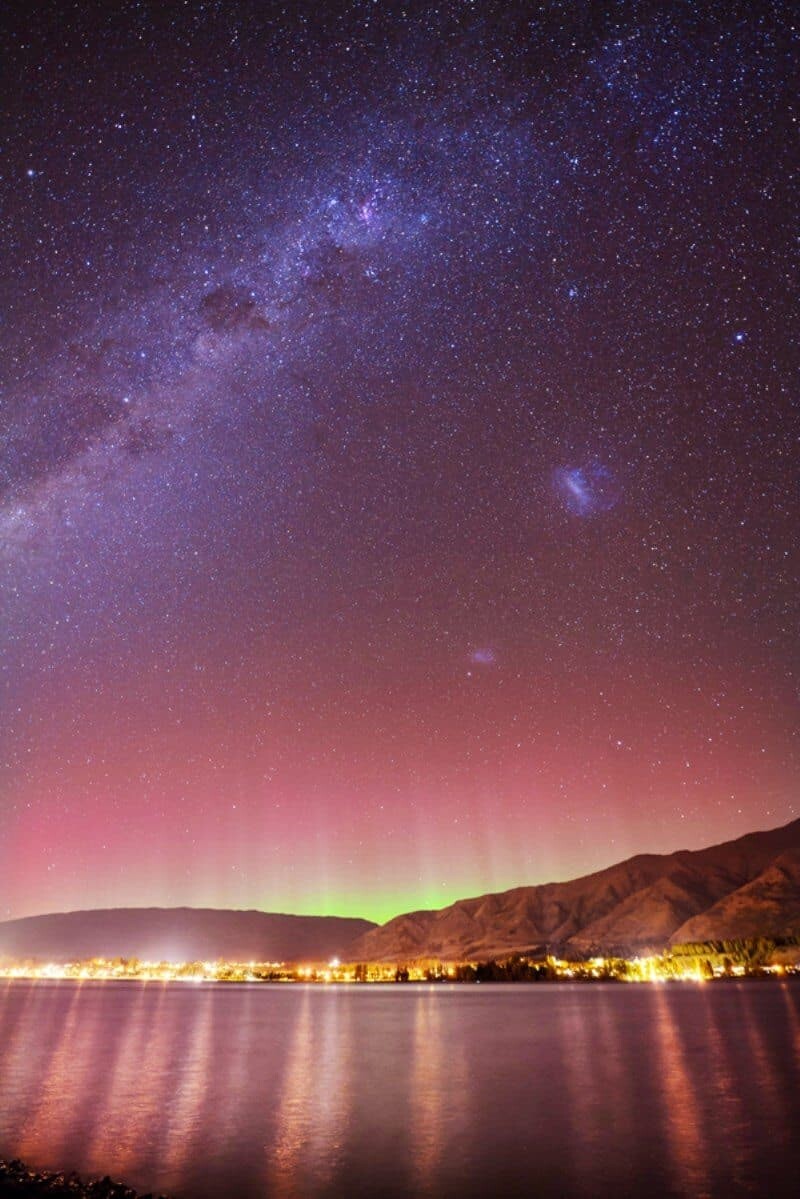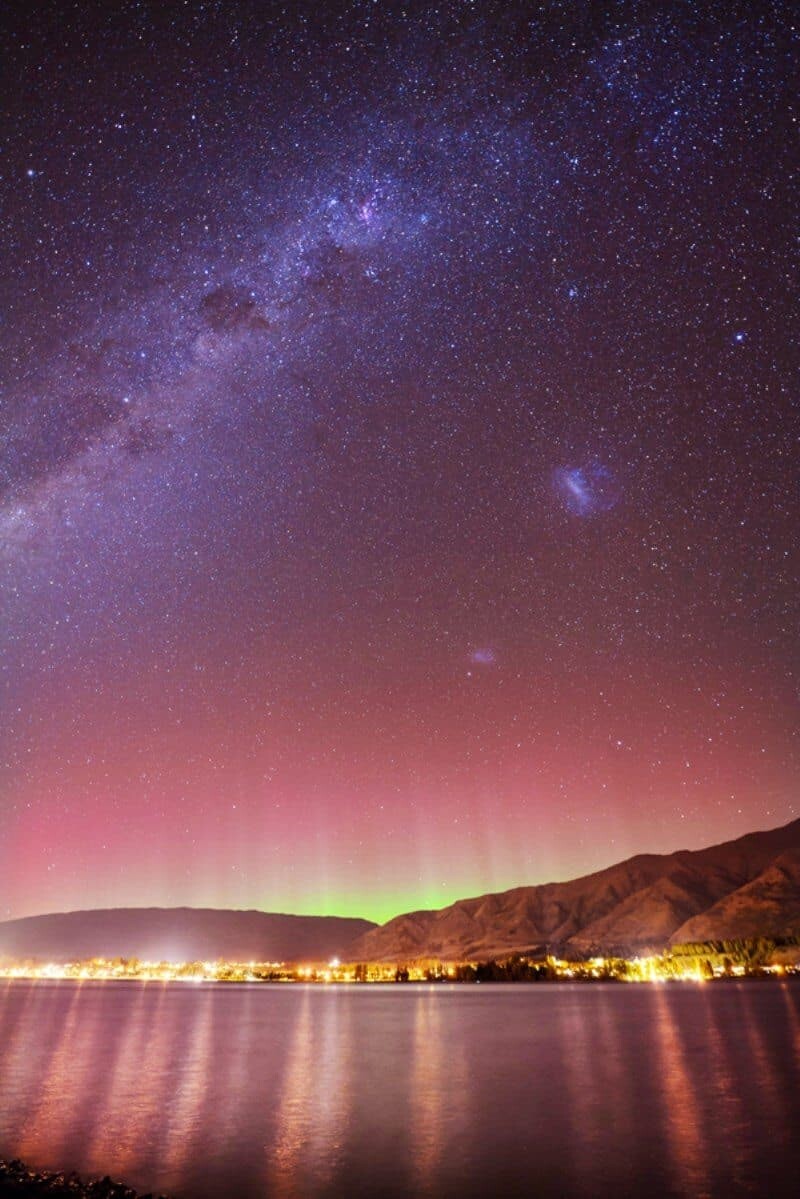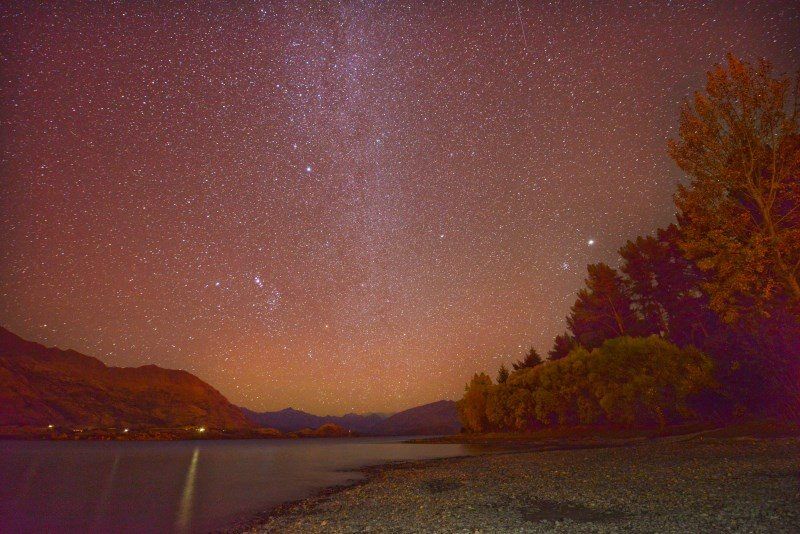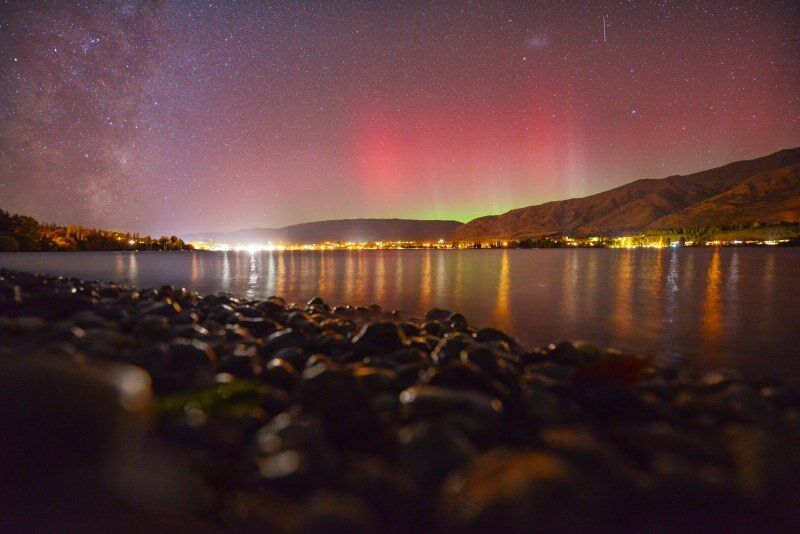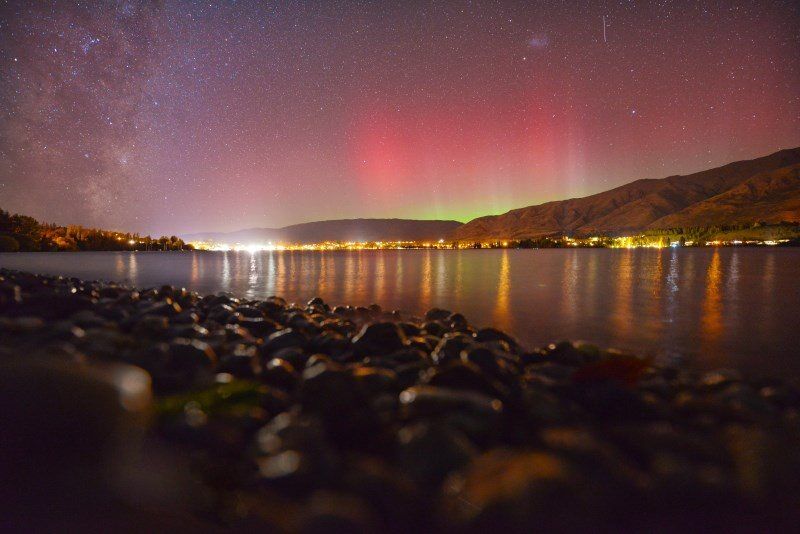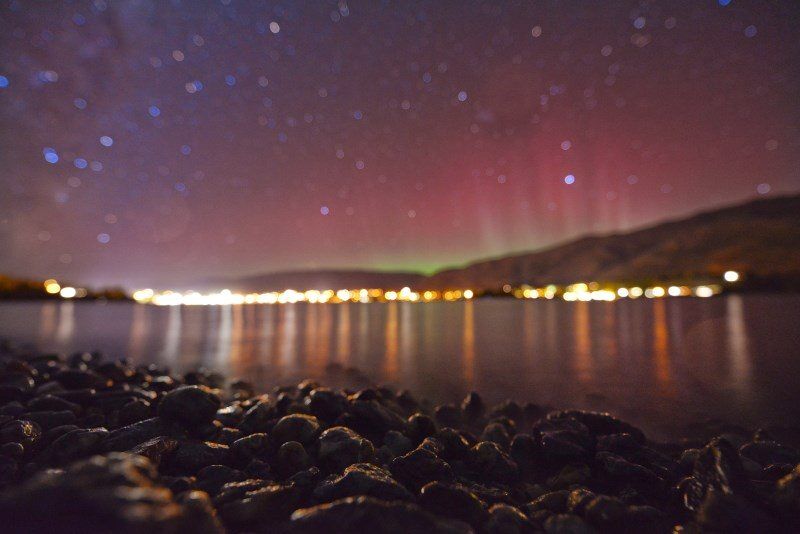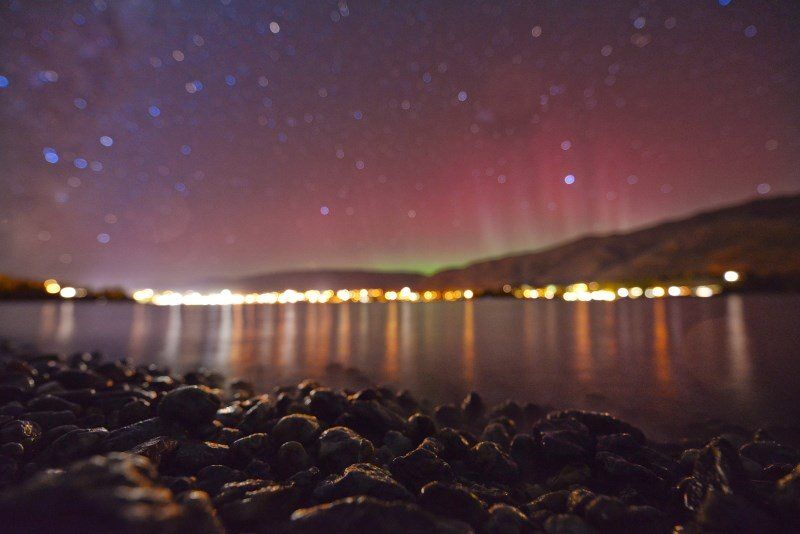 Thanks again to Brent Purcell, Shaun Jeffers and also to Jaharn Giles from Mister Weekender for being just as excited as me to take her first star shots!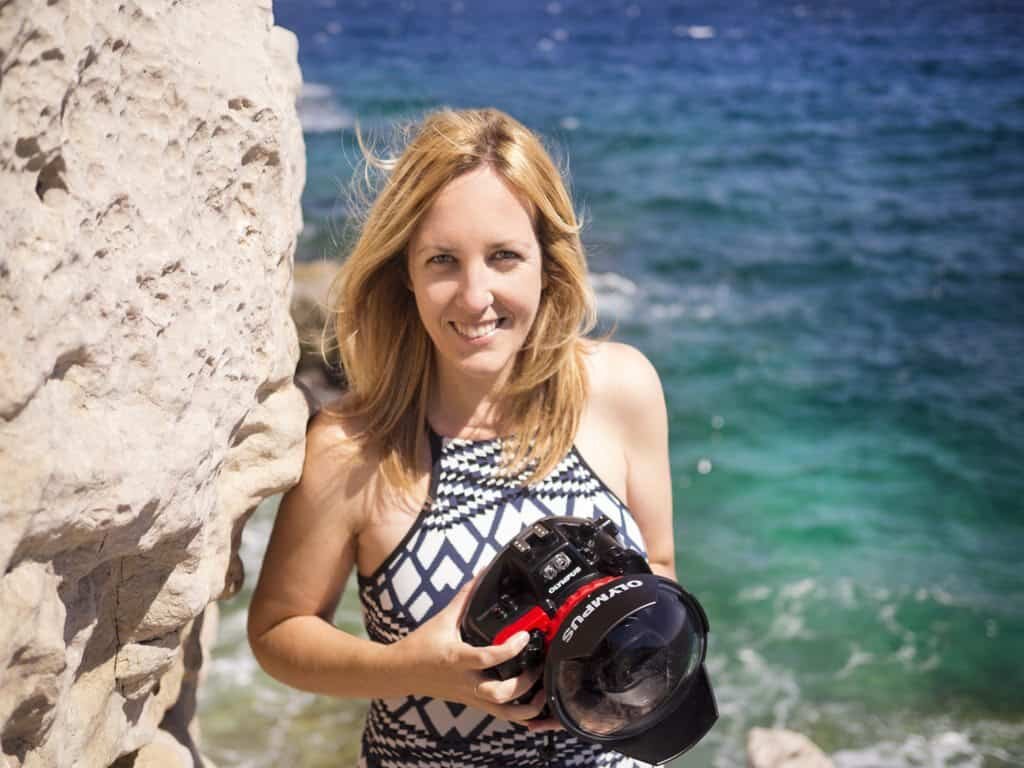 Hello! I'm the founder and photographer behind The Wandering Lens.
With 17+yrs experience as a professional travel and landscape photographer, all advice found on this site is from my personal experience on the road. I hope it's useful for your own travels and would love to hear in the comments about your trips and experiences around the world.