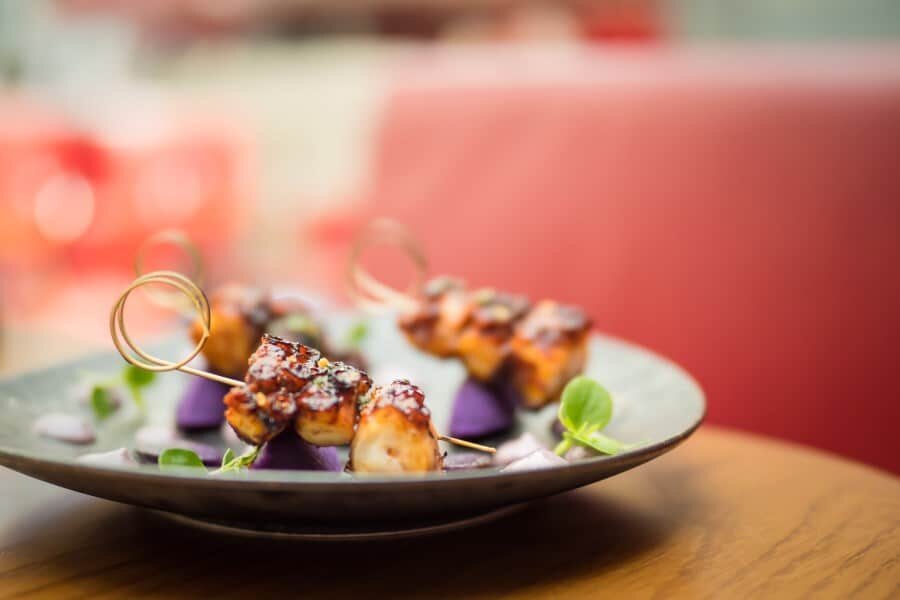 Food Photography Tips – The Flavours of Macao
There's a saying all about eating the rainbow but I'm going to add one little word at the start, photograph; THEN you can eat all the rainbows you like.
Photographing food is like seeing a cute fluffy puppy dog but not being able to give it a cuddle. It raises the question, do you want a good photo or warm food? If you want both, the trick is to know what you're doing behind the camera so you can have your cake and eat it too.
When travelling you'll come across atmospheric fresh food markets, outdoor cafes, takeaway treats or even fancy restaurants. Being able to capture an image that showcases the dish, it's colours and textures will add a whole new experience to sampling flavours around the world.
On a recent trip to Macao where they're celebrating the year of gastronomy, I was lucky enough to see and sample some incredible meals from Portugese cuisine through to Chinese and even Nikkei, a new cuisine that blends Peruvian and Japanese flavours together. From this experience, I wanted to share some tips on photographing food because I'm actually not much of a foodie so using these images will be much better than me sharing all about the museli bars I usually take with me on photography trips.
Let's delve into some food photography tips using the cuisines of Macao as our subject…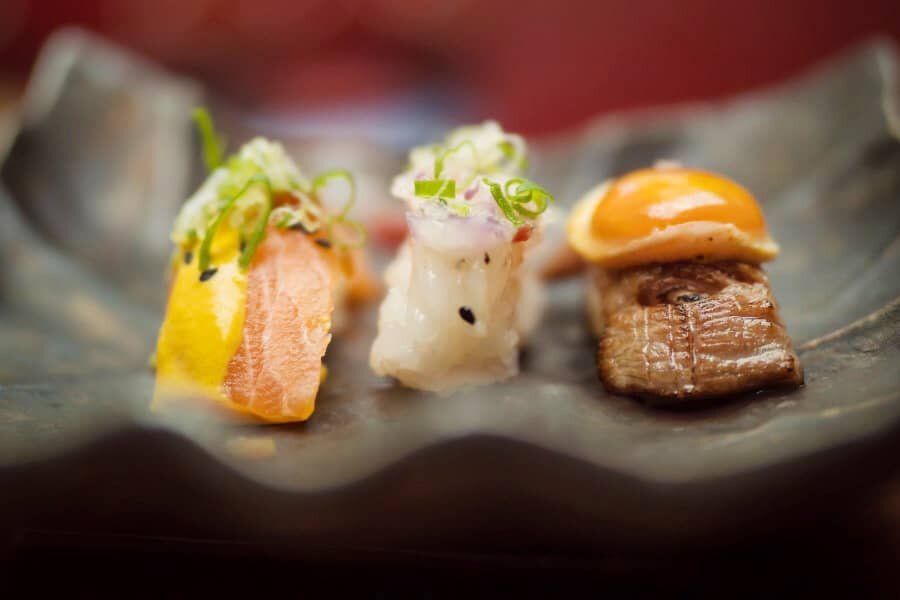 The best camera gear for food photography?
This part is actually pretty simple and it might be different to what other photographers think but I've always taken my best food images with one piece of equipment. A prime 50mm lens. On this trip to Macao I had my Olympus M.Zuiko 25mm f/1.2 PRO lens which is a 50mm equivalent and wow did it work some magic.
The value of having a good quality prime lens when photographing food is that be shooting with a wide aperture, you'll create a gorgeous bokeh around the dish meaning the focus is purely on the food!
If you're photographing inside a restaurant, chances are the lighting will be quite dark or at least dimmed so having a speedy camera will also help your images come out nice and sharp. Shooting with the Olympus OM-D E-M1 MKII was so beneficial in this instance because not only did it fit in my handbag (sometimes you have to try and look elegant even when lugging gear ha!), but it meant I could set the ISO at around 200-400 in low light and still produce a clean image. Similar small cameras like the E-M10 MKIII will also work wonders!
Depending on the light and how much gear you're prepared to carry with you, it can also be handy to have a flash in your kit. Personally I don't love using flash and prefer instead to use whatever light is available but, having a flash means you can bounce light off the ceiling and if the ceiling is white, it'll create a perfectly lit cast over the dish.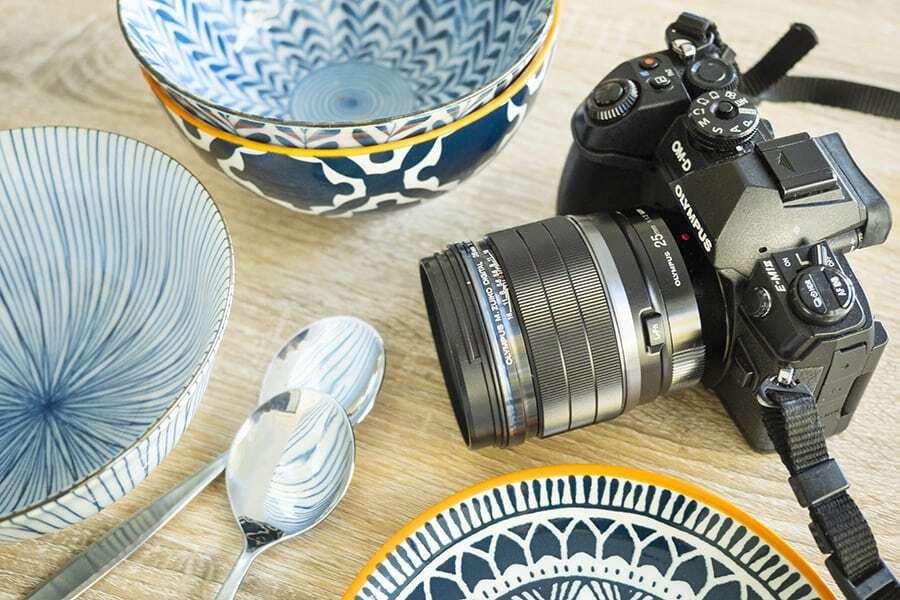 Gastronomic Highlights of Macao
Nikkei Cuisine
If I'm in Paris I'll opt for Japanese restaurant, if I'm in Reykjavik I'll opt for sushi, if I'm in…you get the point. Japanese is my favourite food of all and when the menu was presented to me at Aji restaurant in the brand new MGM Cotai, I nearly fell off my chair.
Nikkei cuisine is a fusion of Japanese and Peruvian flavours and here in Macao, Chef Mitsuharu Tsumura oversees Aji, a restaurant that's so popular it's almost always fully booked.
In terms of photogenic food, this was the jackpot. Delicate dishes arrived one by one, each with a unique flavour, ingredient and appearance. My camera was rapidly firing shots so I could taste each incredible bite as soon as possible.
Below are a series of images that showcase the lunch tasting menu from Aji Restaurant. The 25mm prime lens was a perfect companion to capture these photographs and notice how I've focused on one part of the dish, allowing the rest to blur into the background.
Also continuing scrolling for the next cuisine and next set of images…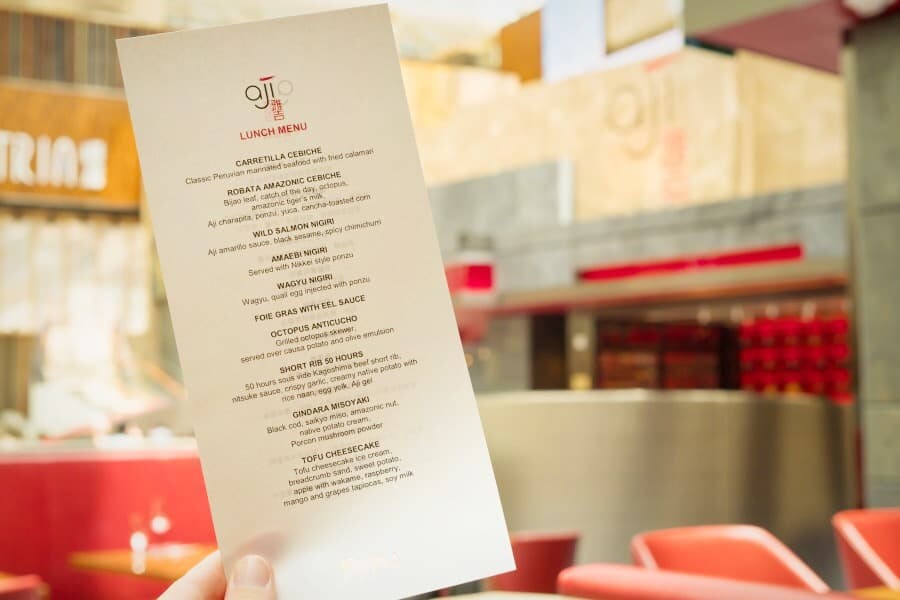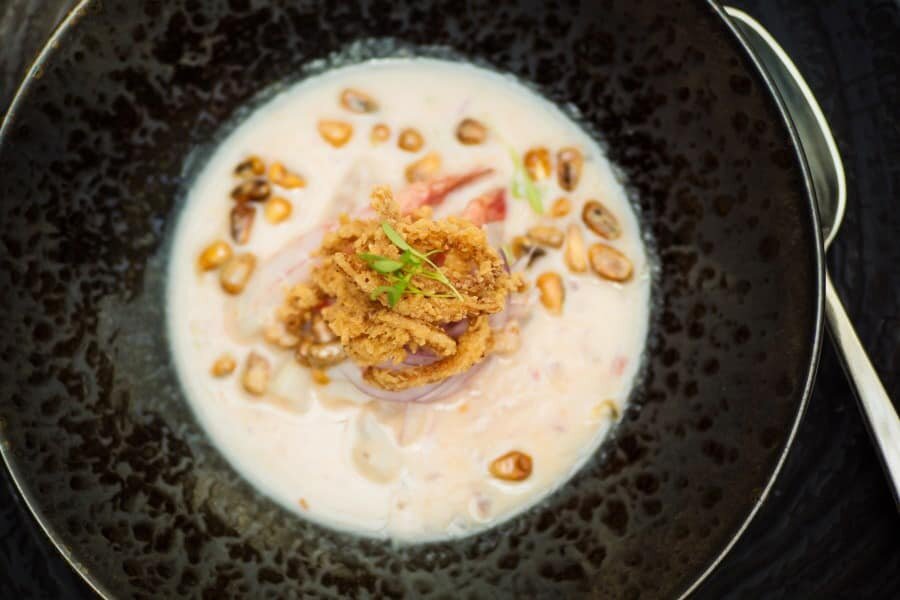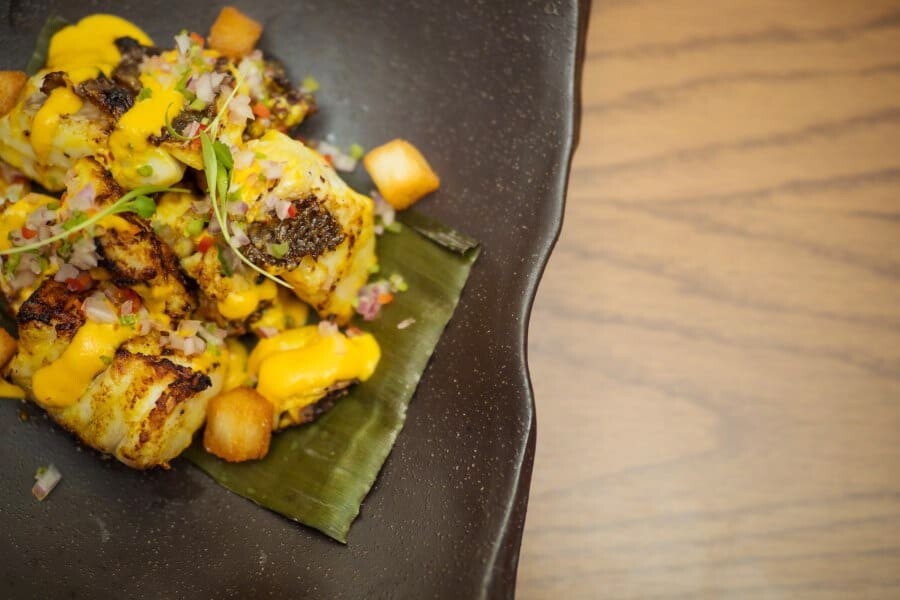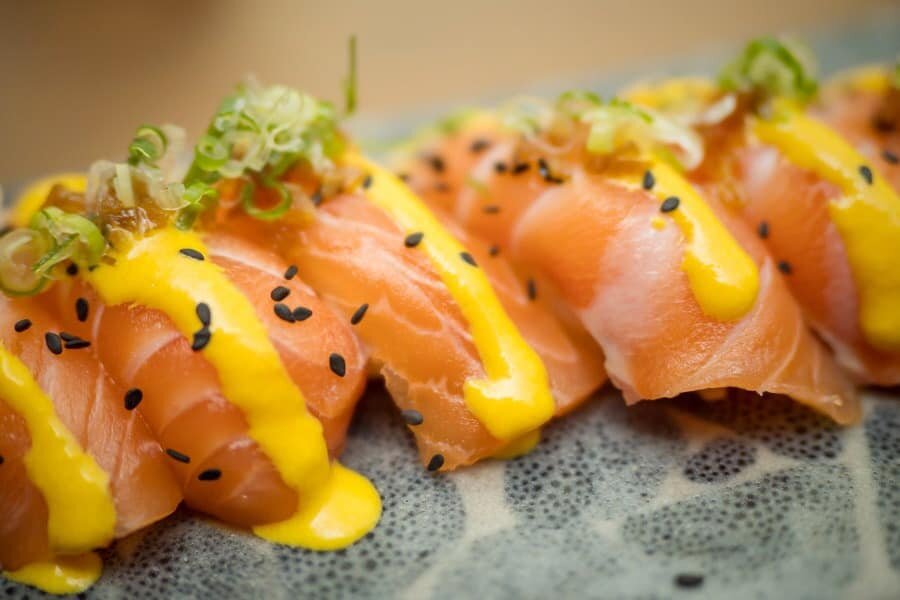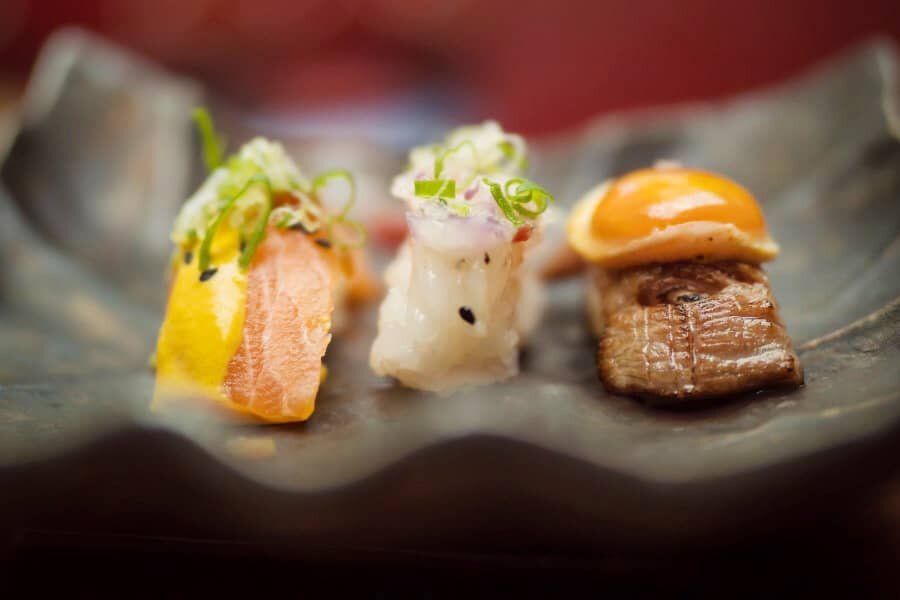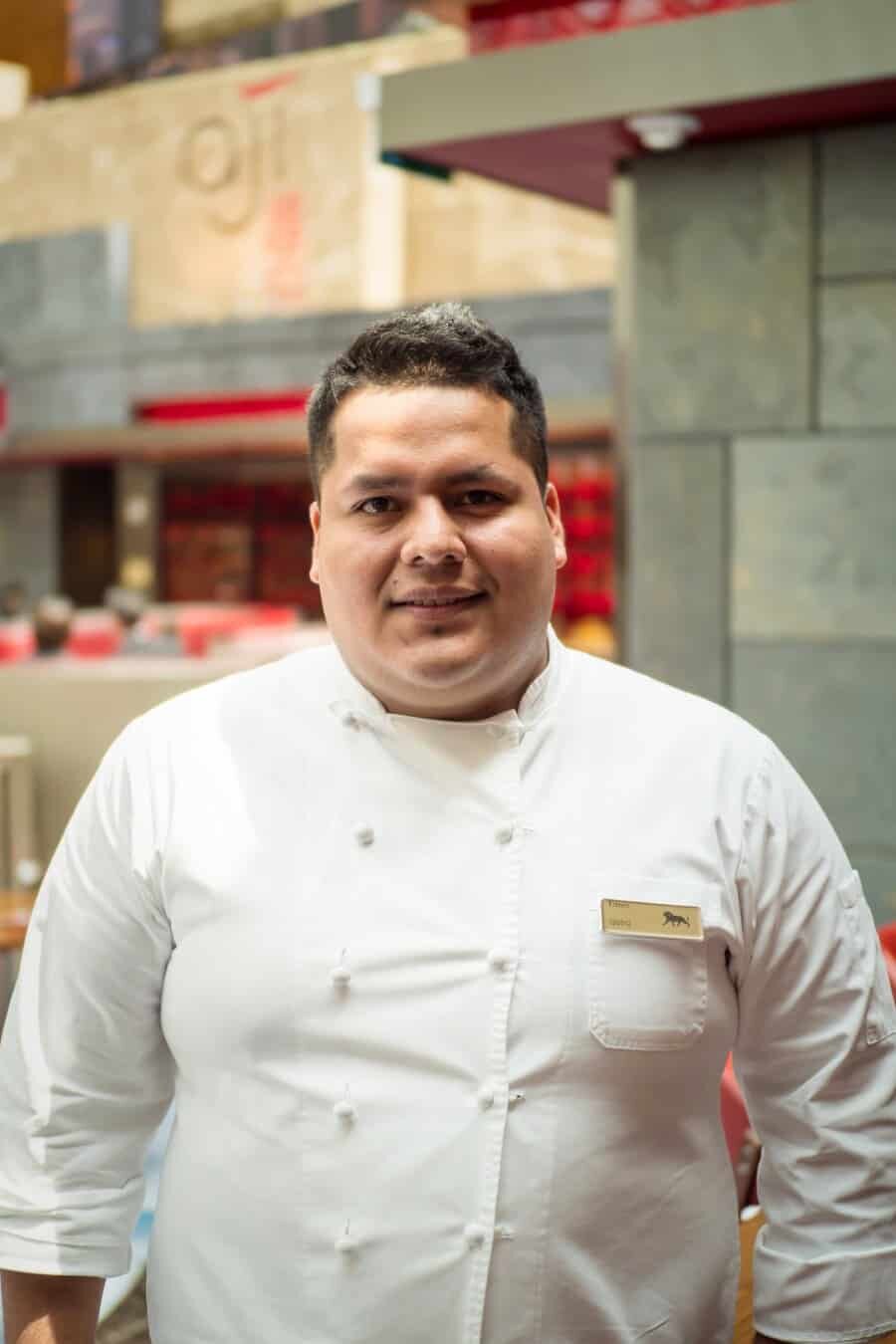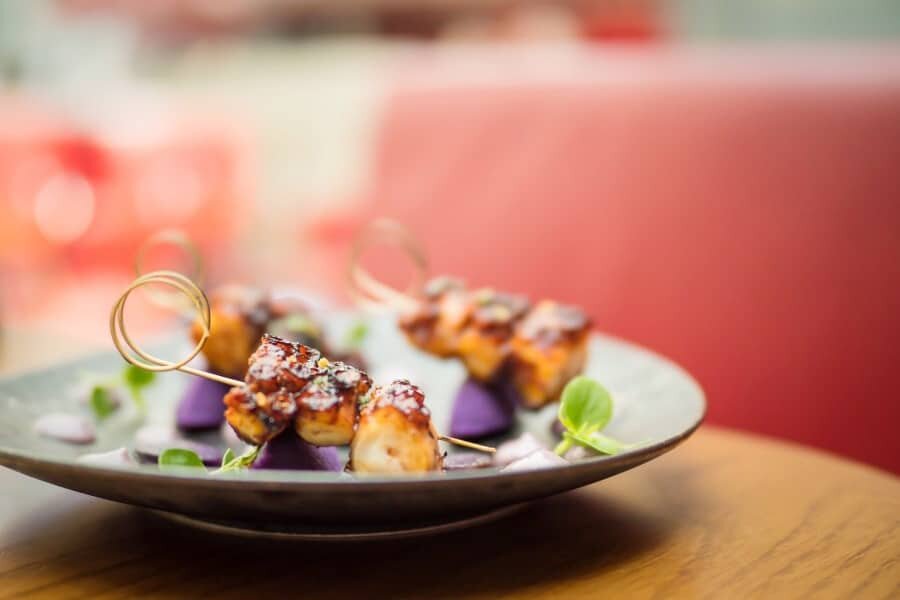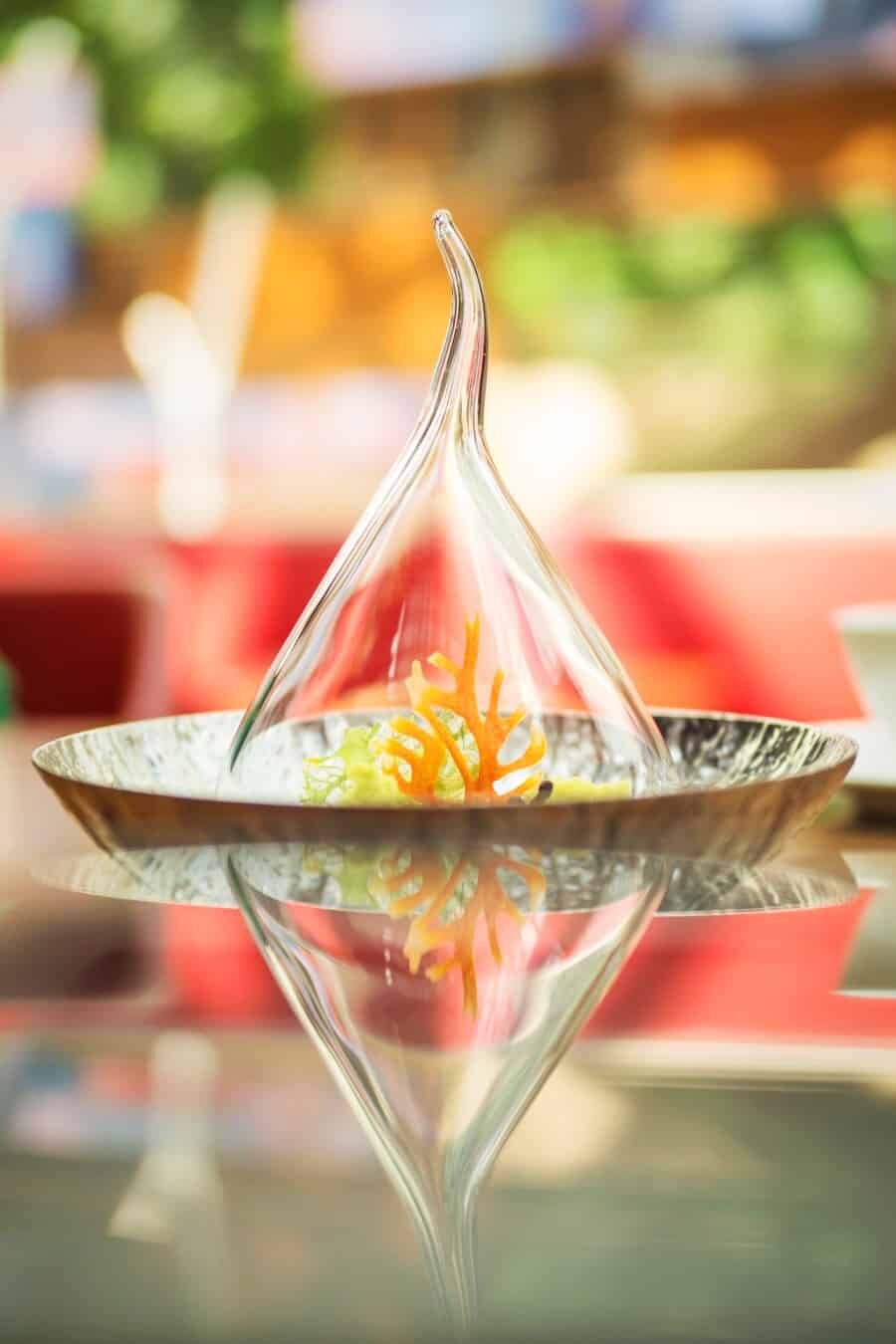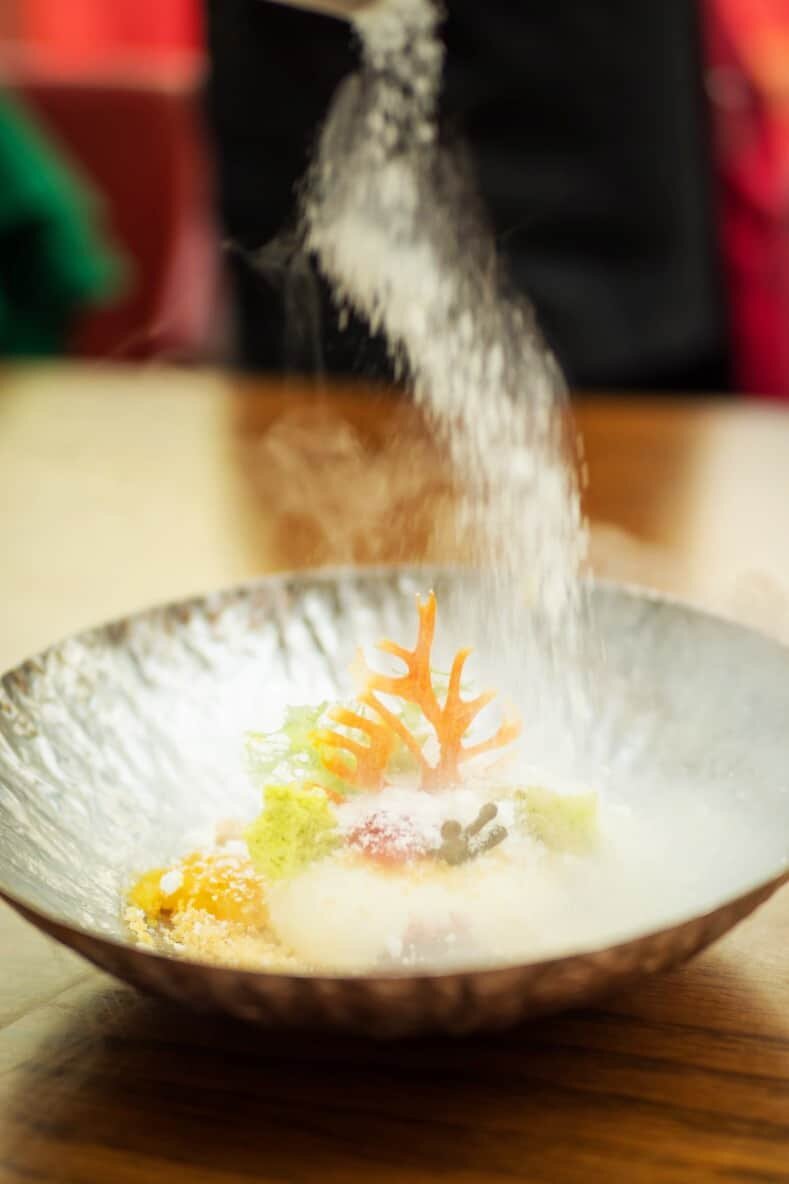 ---
Portugese Cuisine
Stepping into this restaurant felt like you were immediately taken to Portugal, and not just to a restaurant there but into someone's home. Cosy, inviting and decorated with historic paintings and furniture, Restaurante Espaco Lisboa is the place to go if you're looking to taste the flavours of Portugese cuisine in Coloane, one of the most relaxing neighbourhoods of Macao.
Inside I didn't only photograph the food, but the décor, wine bottles, chef and tableware because it was white and yellow, really photogenic! All images below were again taken with the Olympus 25mm M.Zuiko f/1.2 PRO lens.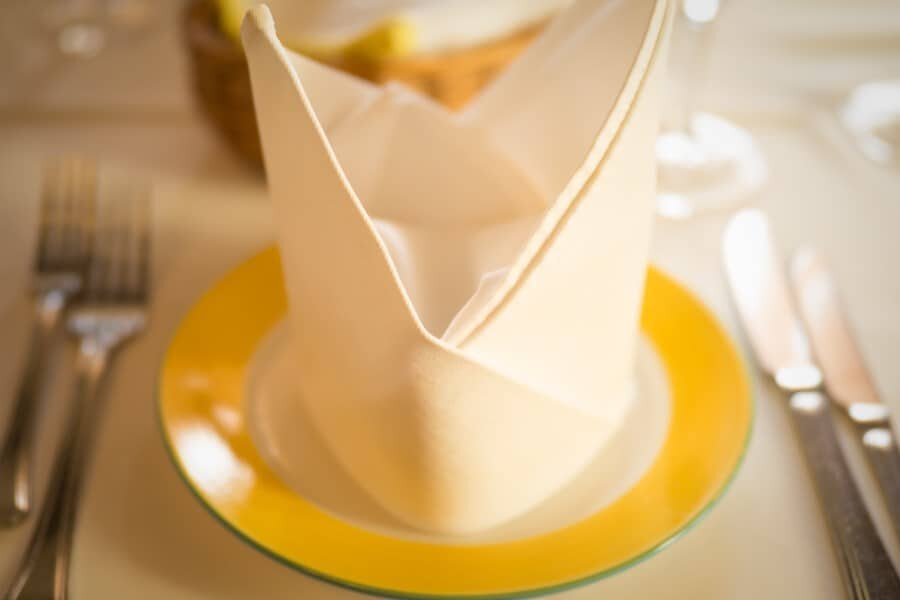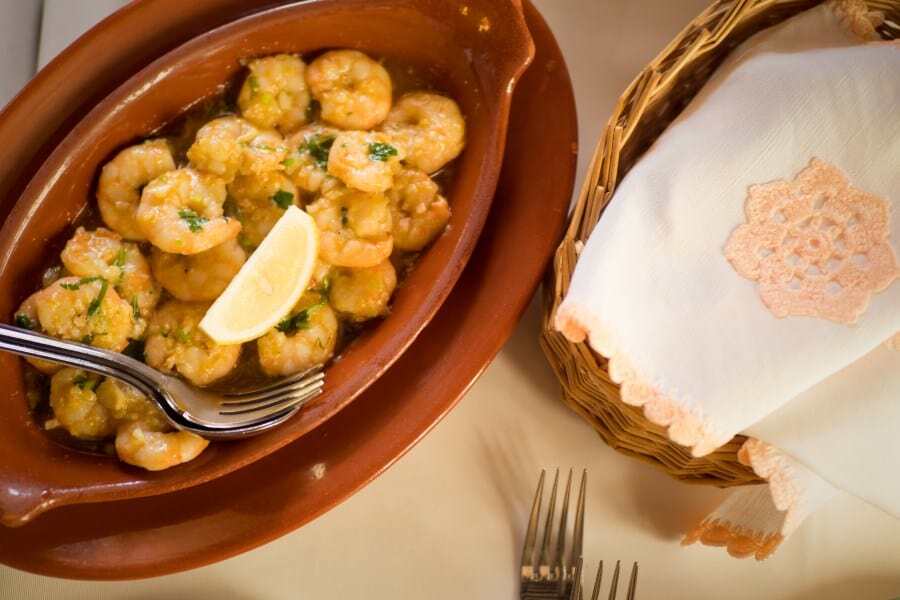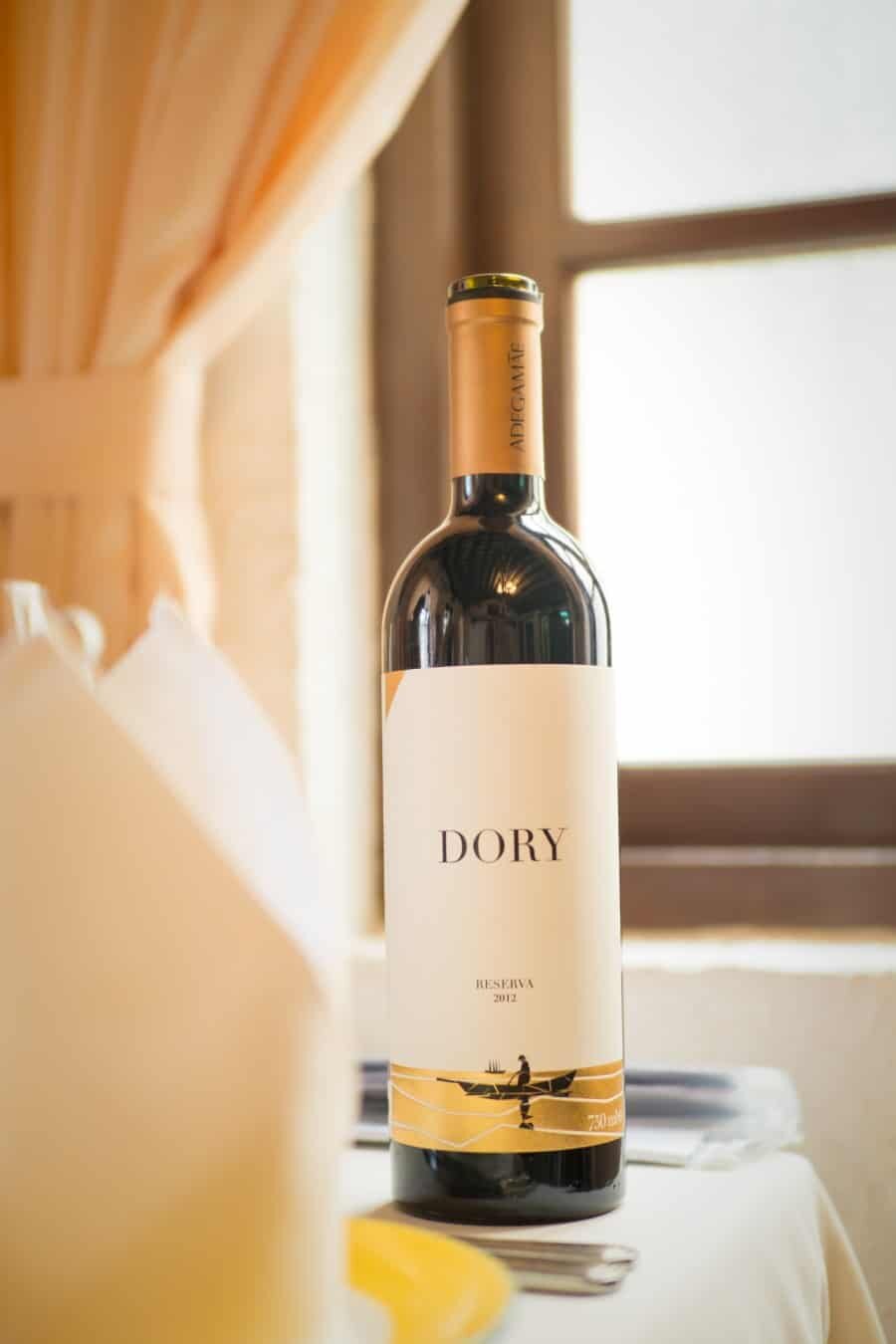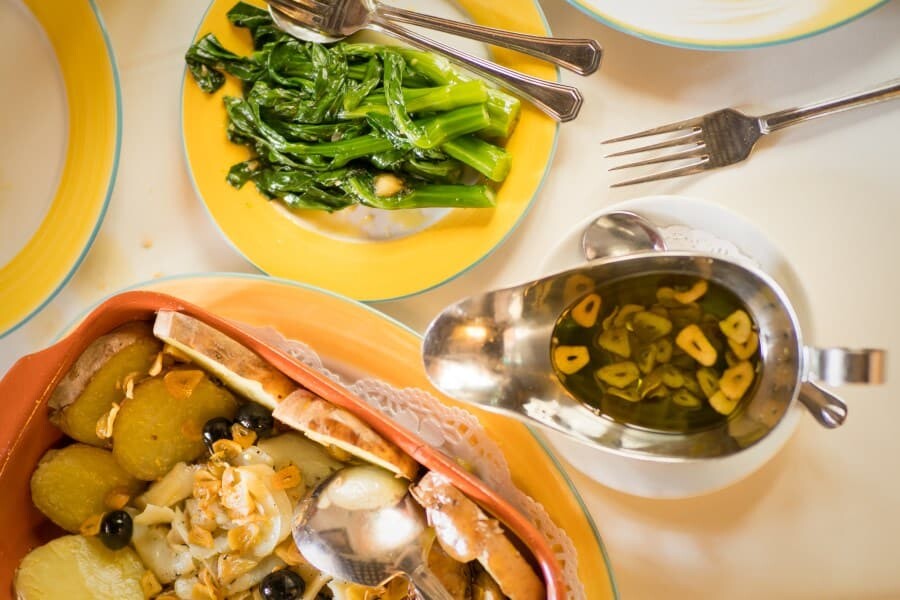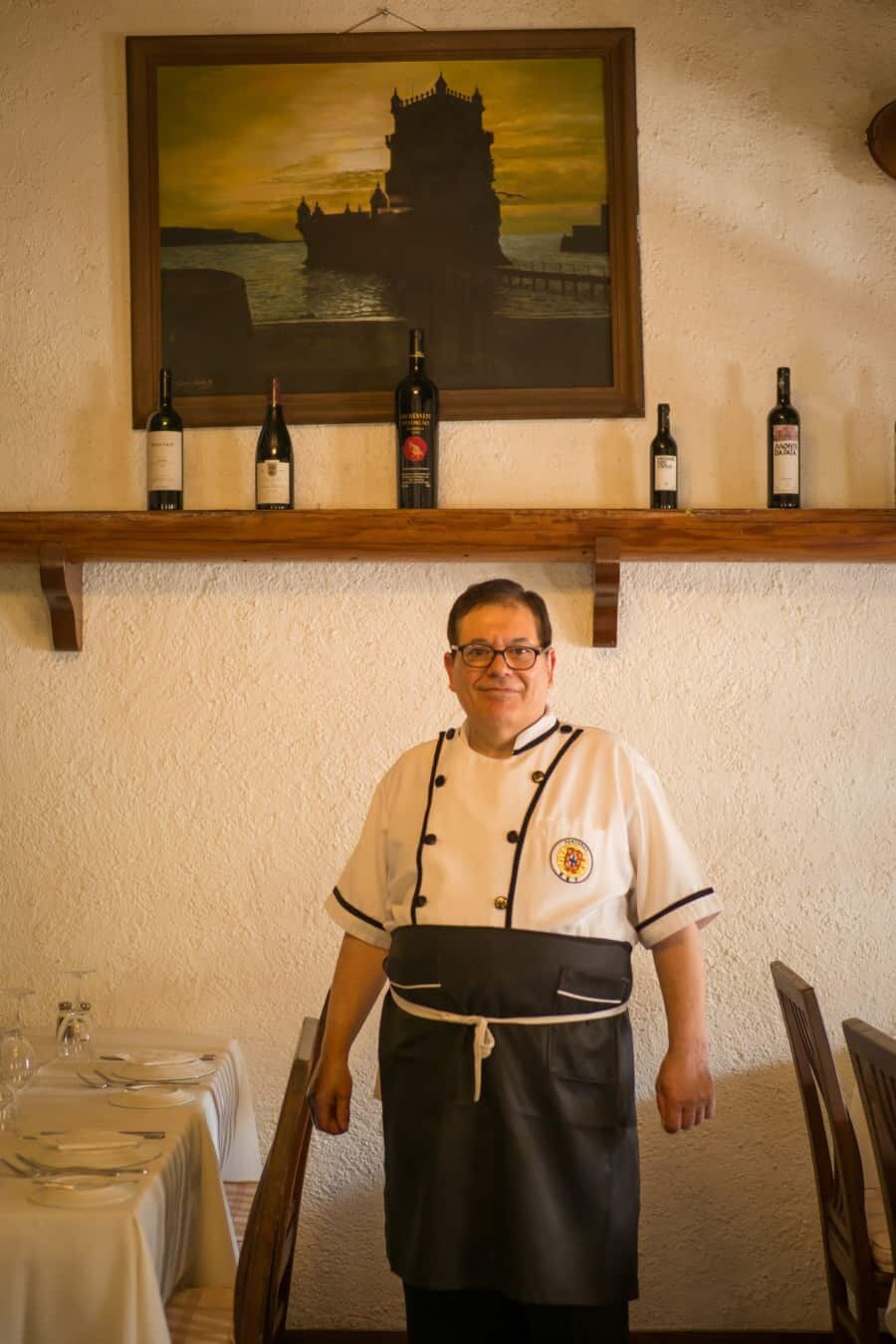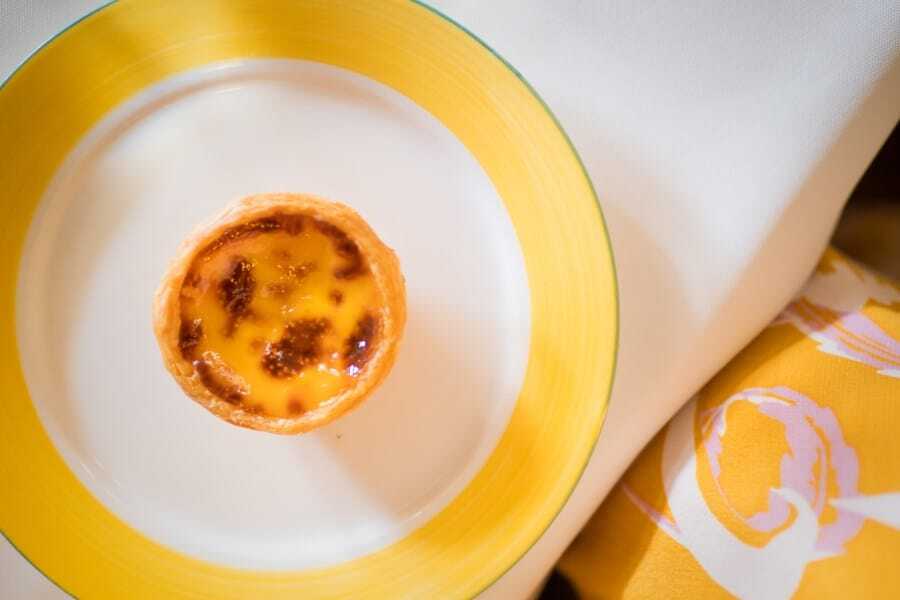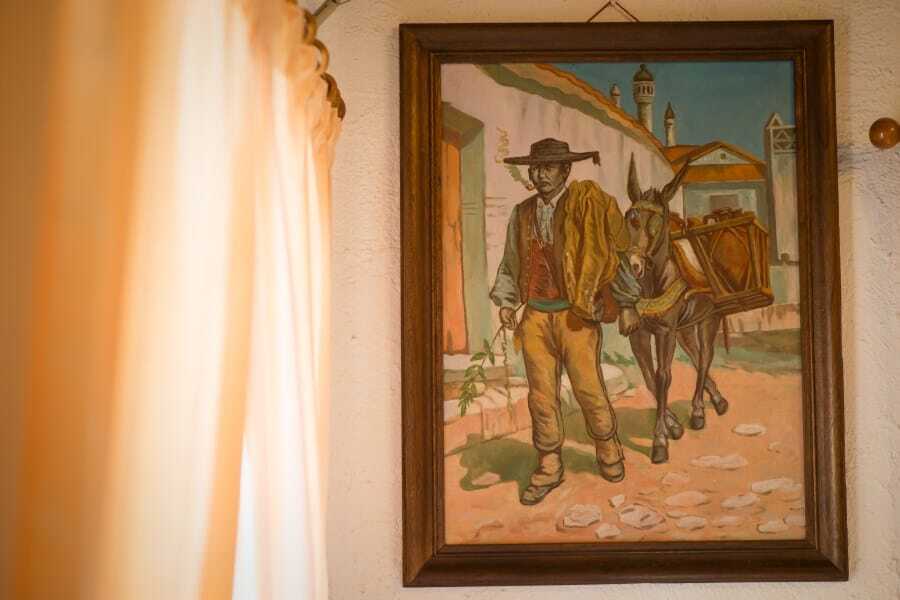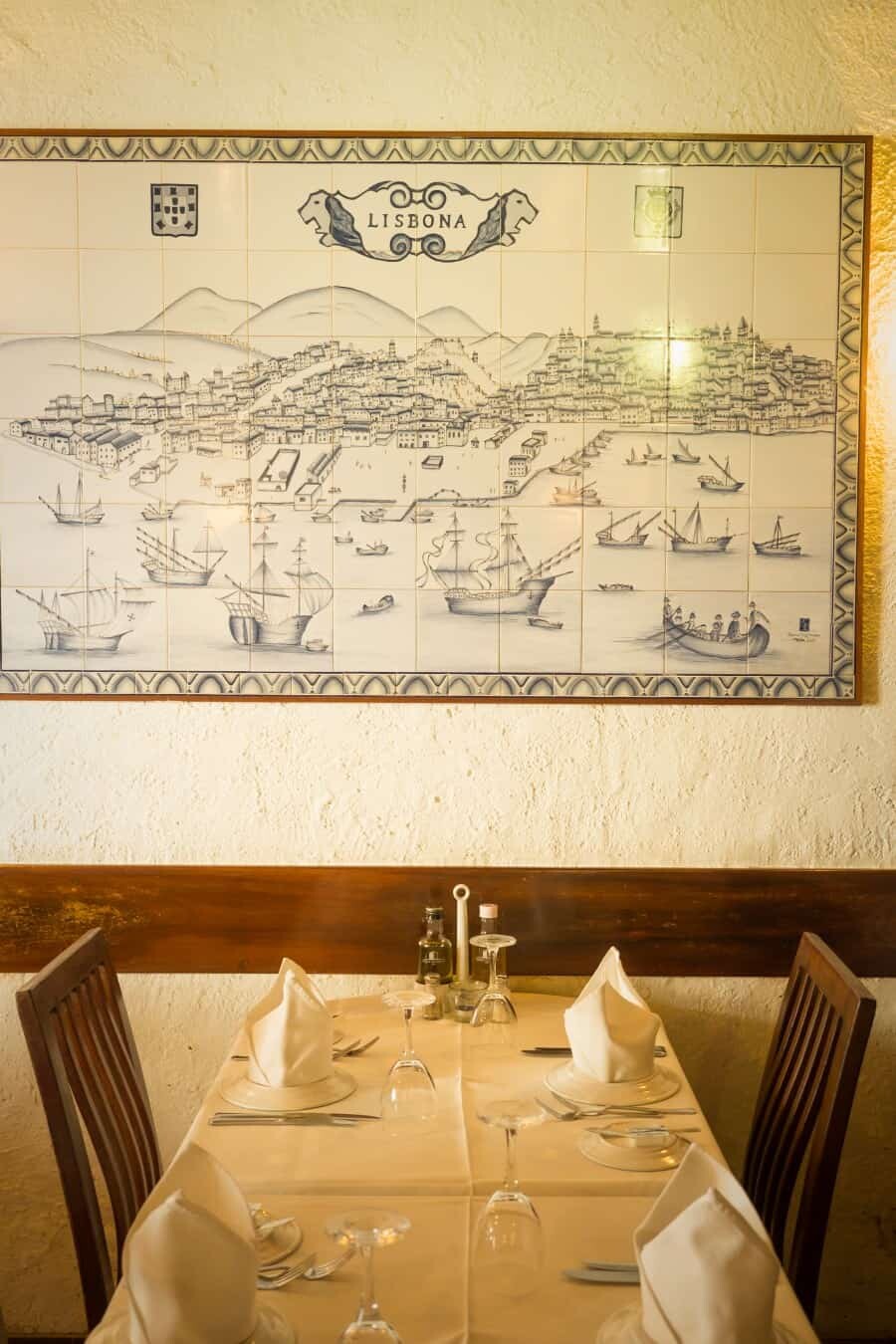 ---
Chinese Cuisine
Dumplings and rice sounds kind of regular right!? Well not when you step inside a Two-Michelin starred restaurant in Macao. Located within the City of Dreams in Cotai, this restaurant impresses from the moment you step inside. Wandering past a gallery of vintage whiskey, cooking supplies and a glass wall where chefs are busily creating magic inside…it's quite the entrance and one that definitely prepares you for the food you're about to experience.
Sitting at the table the first thing I noticed was the jade dragon where our chopsticks were placed, not only that but the cutlery had such an intricate pattern that I was already taking photos before the food arrived.
Now again, I've said before I'm not a foodie so can't be considered a great judge of quality but my golly goodness, Jade Dragon has to be the best Chinese food I've EVER eaten. And photographed of course. Take a peek below at some of the incredible dishes we were so lucky to try…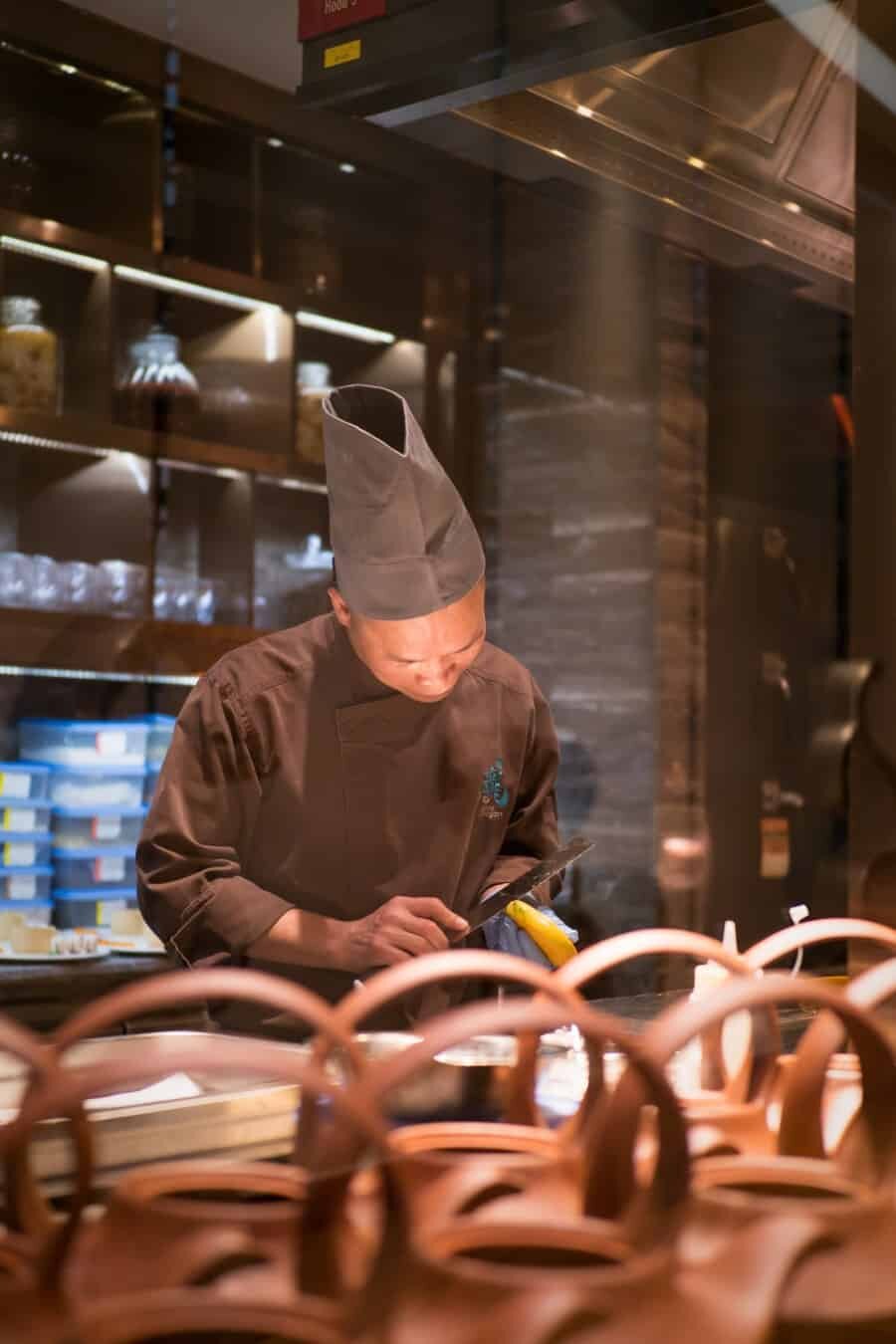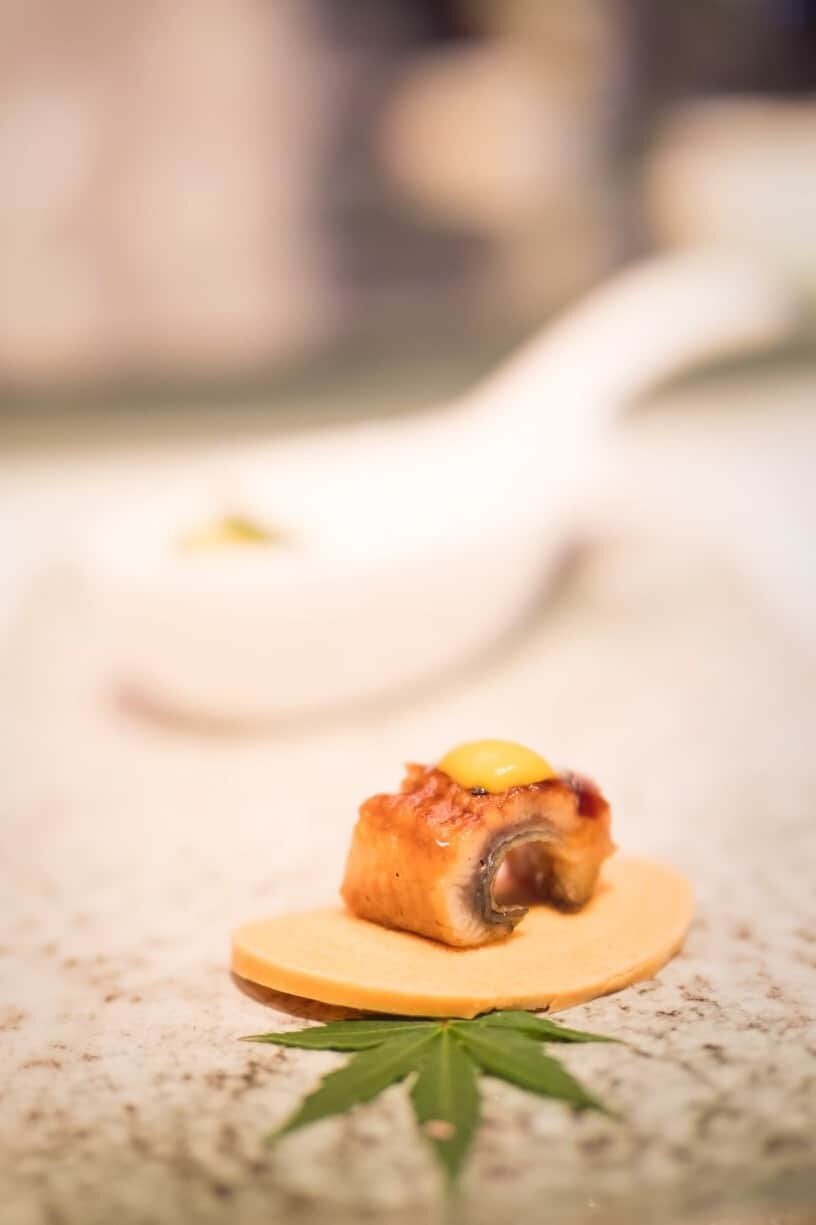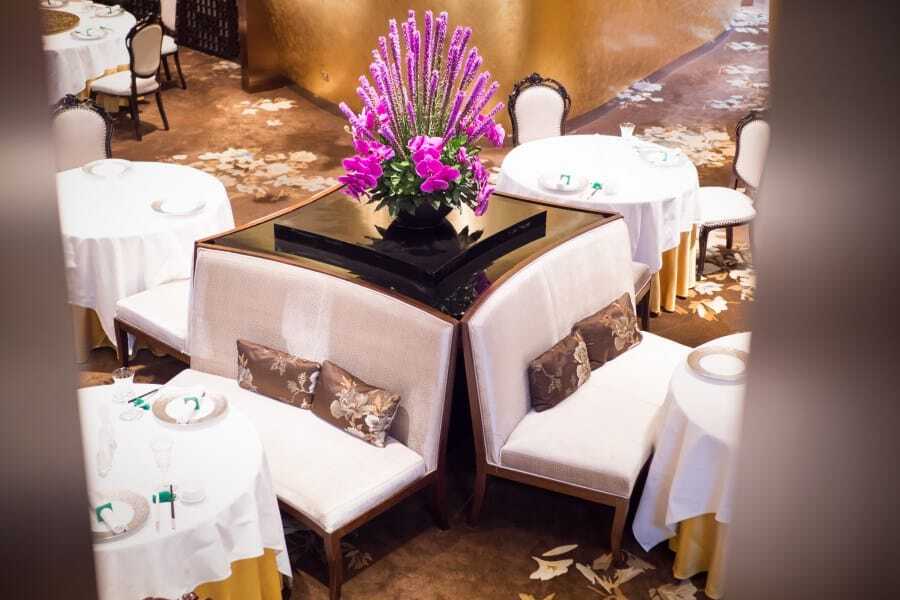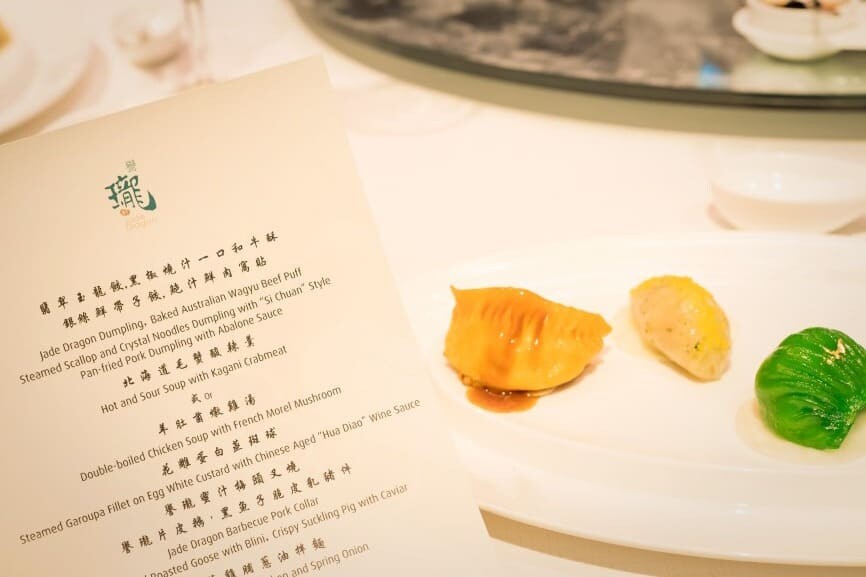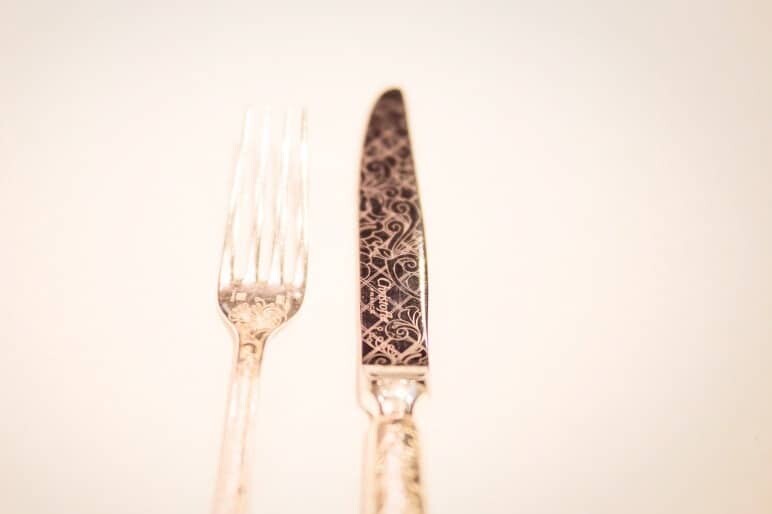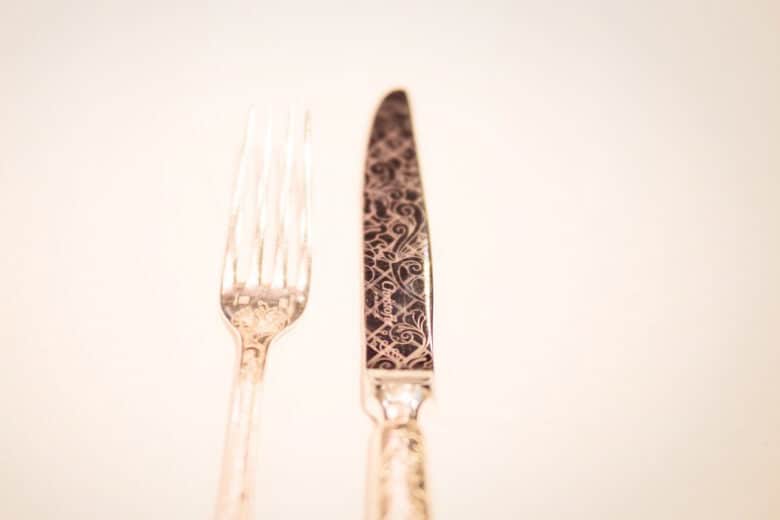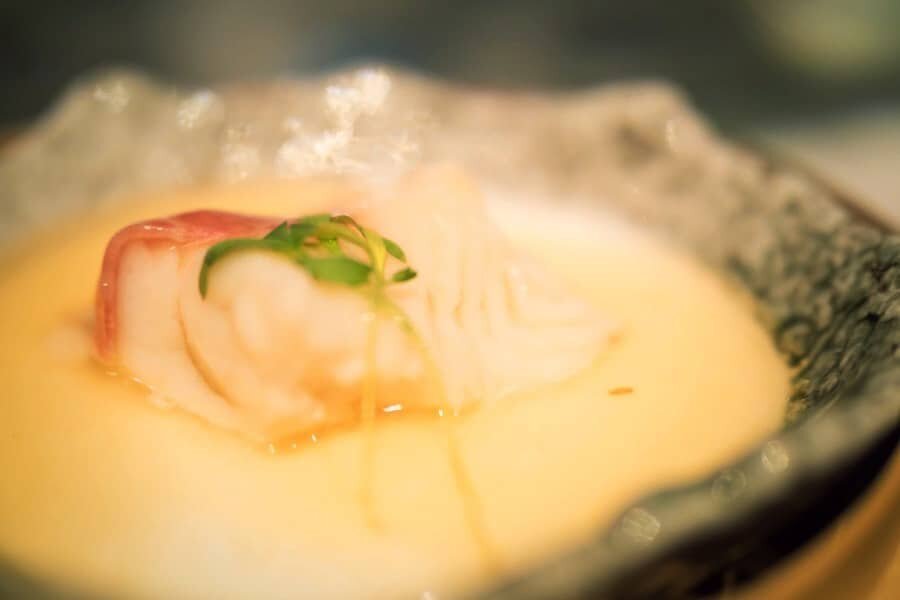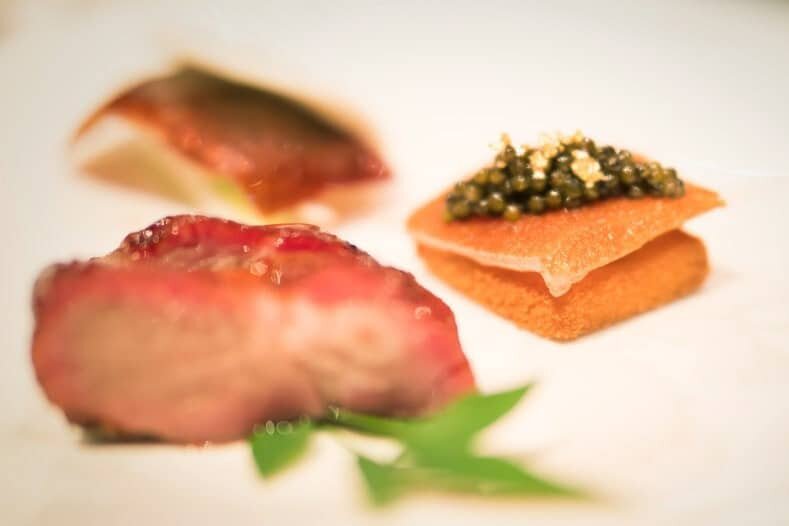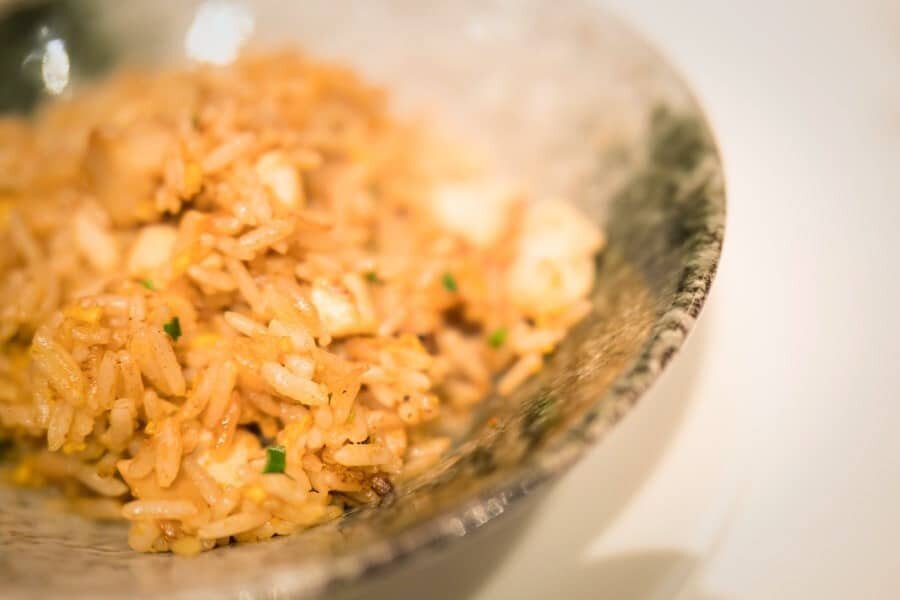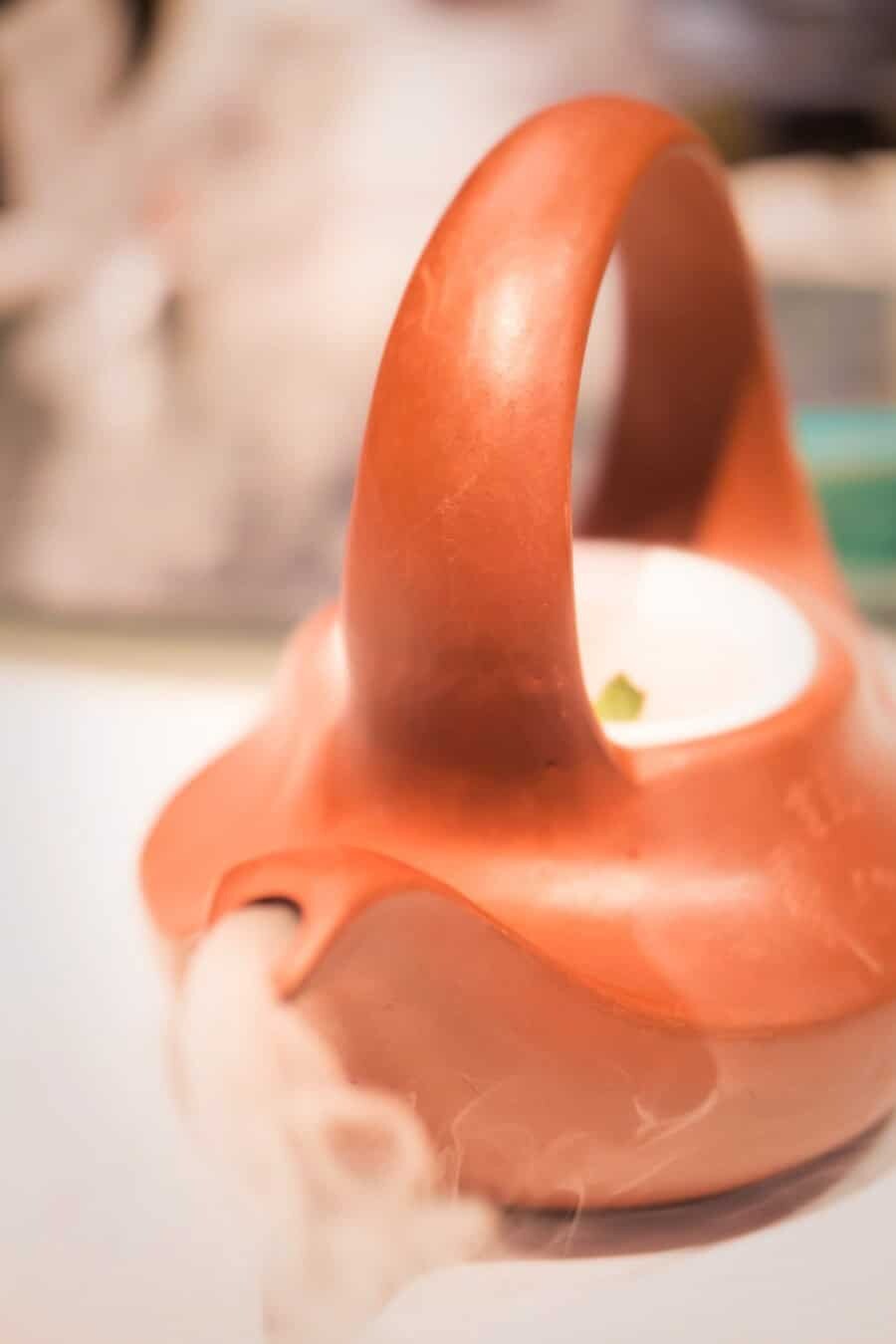 [hygge_icon icon="dinner"] Tea + Dumplings
I included this spot in my Macao Photography Location guide because not only is it one of the best places for sampling traditional teas, but it's photogenic. Like stepping inside a museum of collectables from paintings to statues, coffee tables and teacups, Long Wa has a family feel to it that just makes you want to sit and sip the day away.
When your tea is poured by someone, it's polite and tradition to tap the table twice to say thank you. Then you're welcome to sip and browse around the room, or you can even order steamed dumplings too.
You'll see below one of the shots I've taken is of the tiny tea cup against the plain white table. In food photograph this is a great technique to really highlight the produce or plate, leaving no room for distraction and allowing you to showcase the shape or textures of the subject.
If you've got a question about food photography or using prime lenses, feel free to leave it in the comments below. Alternatively, if you've had the best meal of your life and want to share a photo of it, use the hashtag #thewanderinglens on Instagram.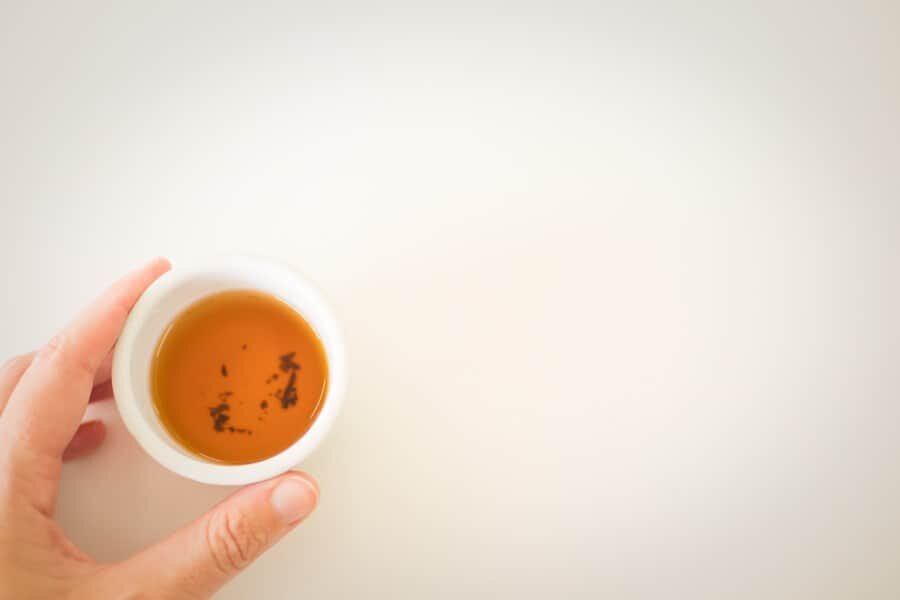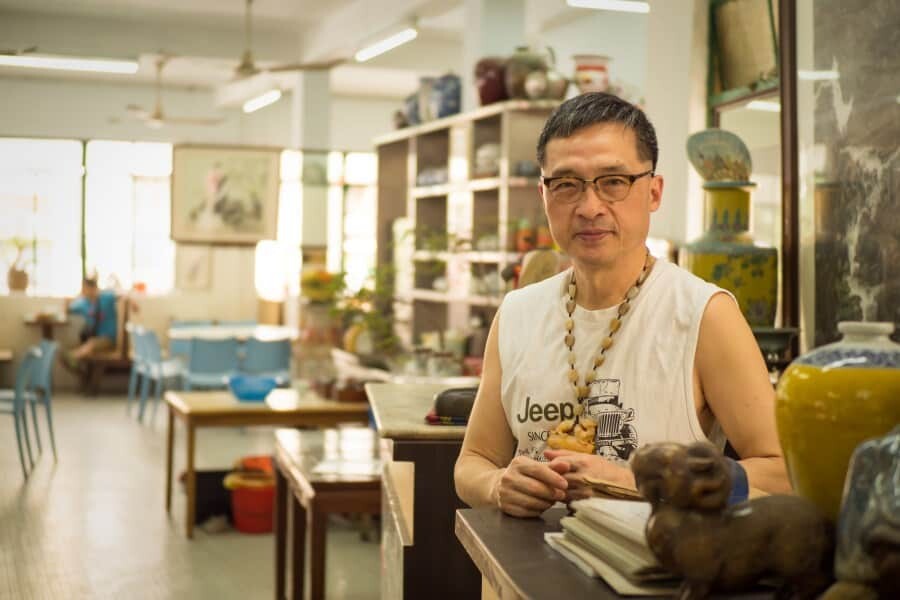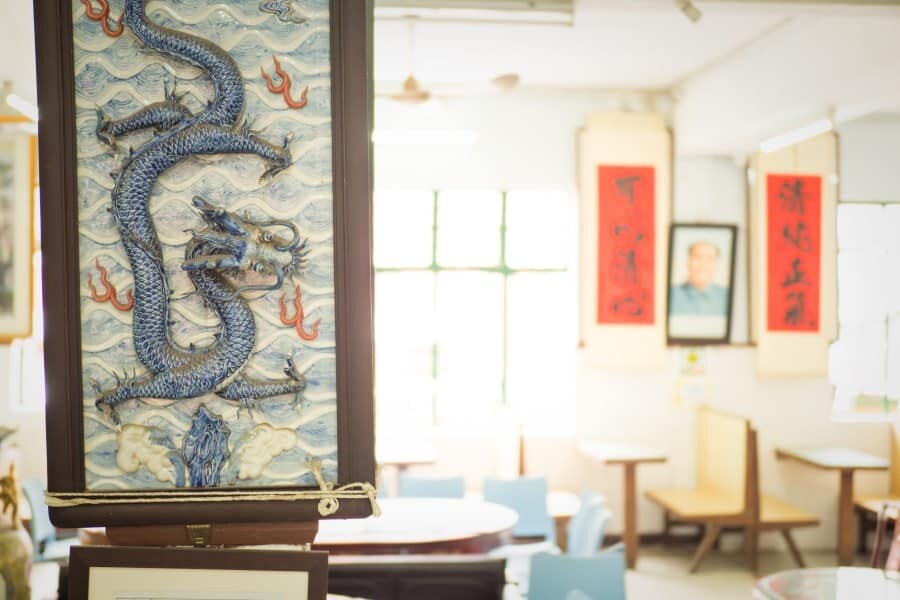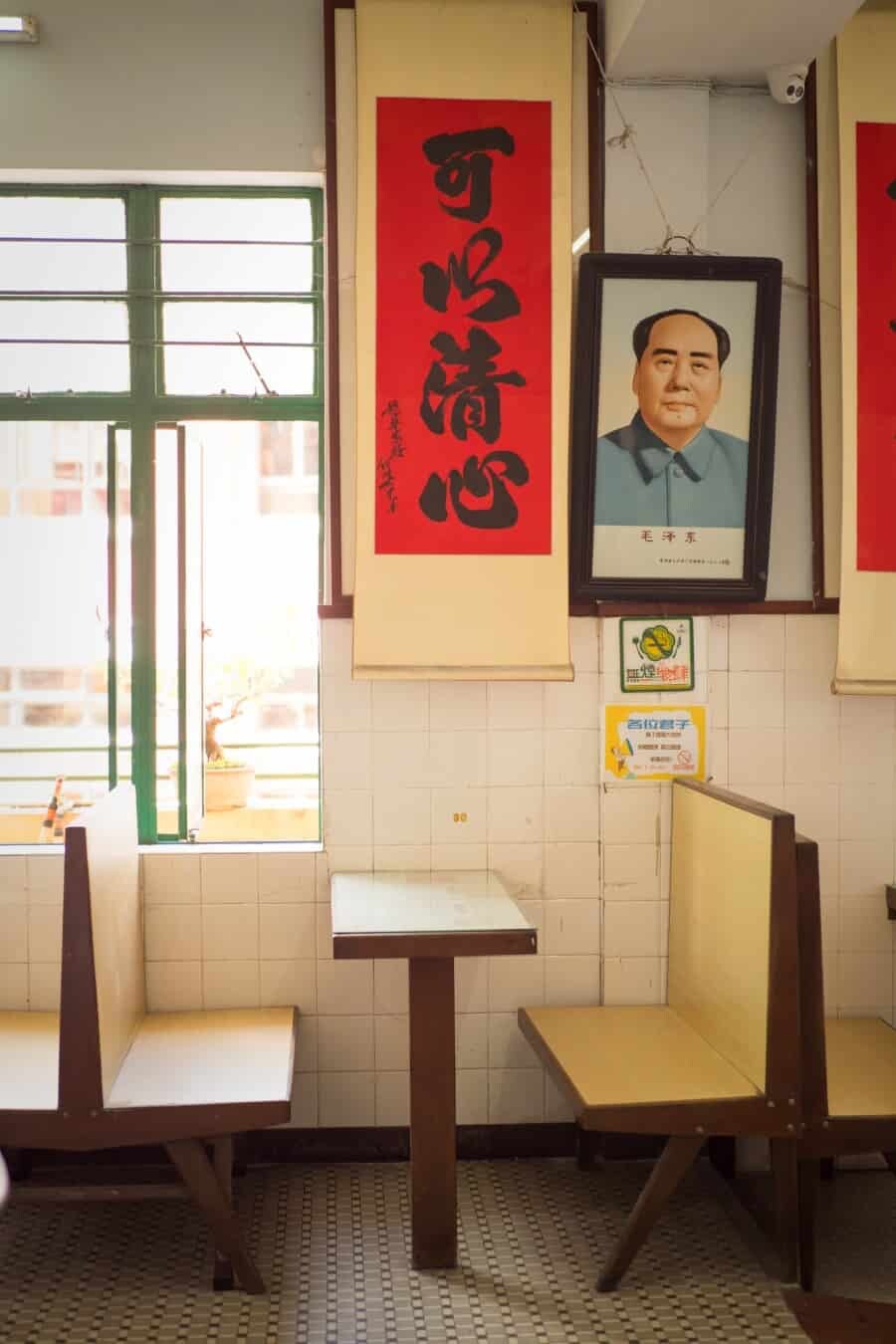 Read more –

Macao Photography Locations – The Complete Guide to Macao Photo Spots
---
To read more about Macao's Year of Gastronomy, visit the Macao Tourism website here.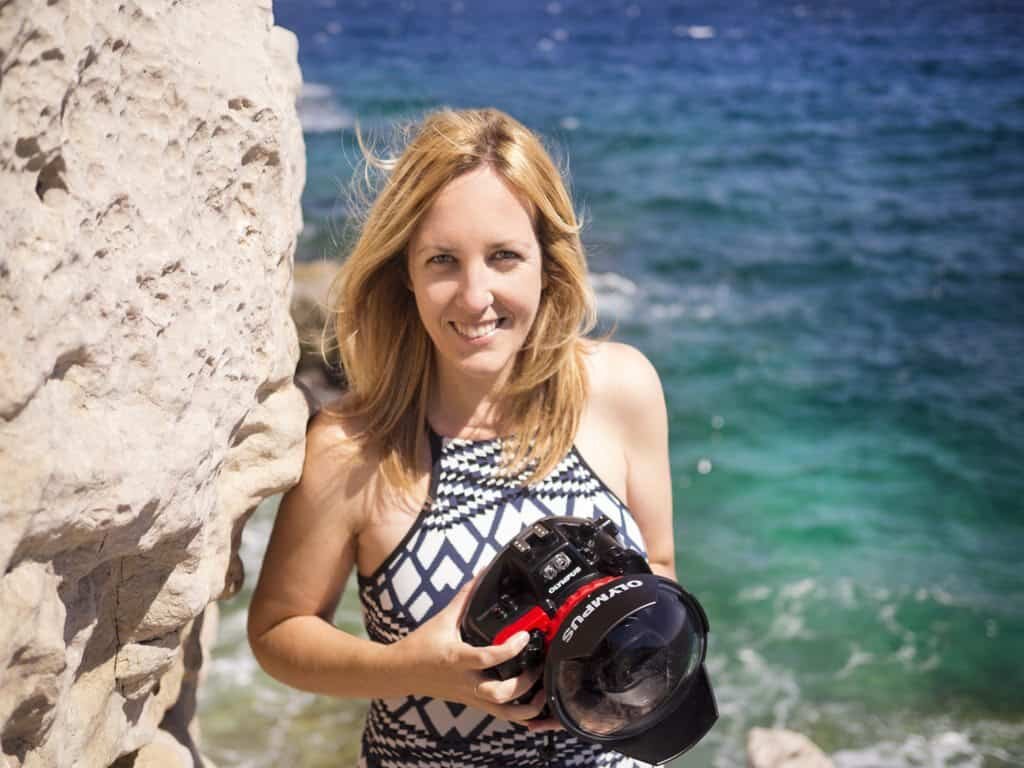 Hello! I'm the founder and photographer behind The Wandering Lens.
With 17+yrs experience as a professional travel and landscape photographer, all advice found on this site is from my personal experience on the road. I hope it's useful for your own travels and would love to hear in the comments about your trips and experiences around the world.