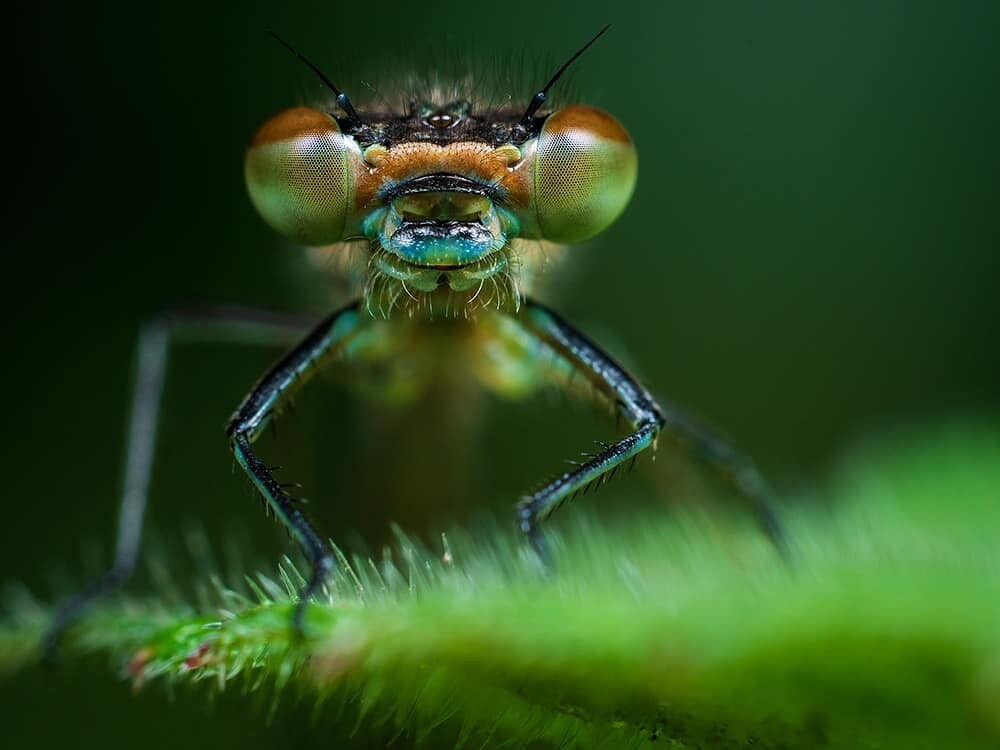 Macro Photography – An Interview with Geraint Radford
Have you ever gone for a walk outside, stood still and wondered how many hidden creatures are all around you? Not in a creepy way but in a hide and seek type scenario; tucked under logs, nestled beneath a leafy canopy or slithering along the forest floor…
Now I know The Wandering Lens is a site focused on travel and landscape photography but if, like me, you've ever questioned what else is out there…macro photography might have the answers!
The world of macro photography reveals so many natural elements that aren't visible to the naked eye and go unnoticed in our epic, wide-angle landscape shots. Via the wonderful realm of Instagram, I've found just the person to share some tips!
When it comes to tiny little details and invisible wonders, Geraint Radford is quite the expert. An Olympus mentor and professional nature photographer from the UK, he not only captures the bug world's best features, but shares entertaining Insta stories (@geraintradfordphotos) and you'll find him on Youtube too. For now though, take a peek below at an interview with Geraint and a collection of some of his most bugalicious shots…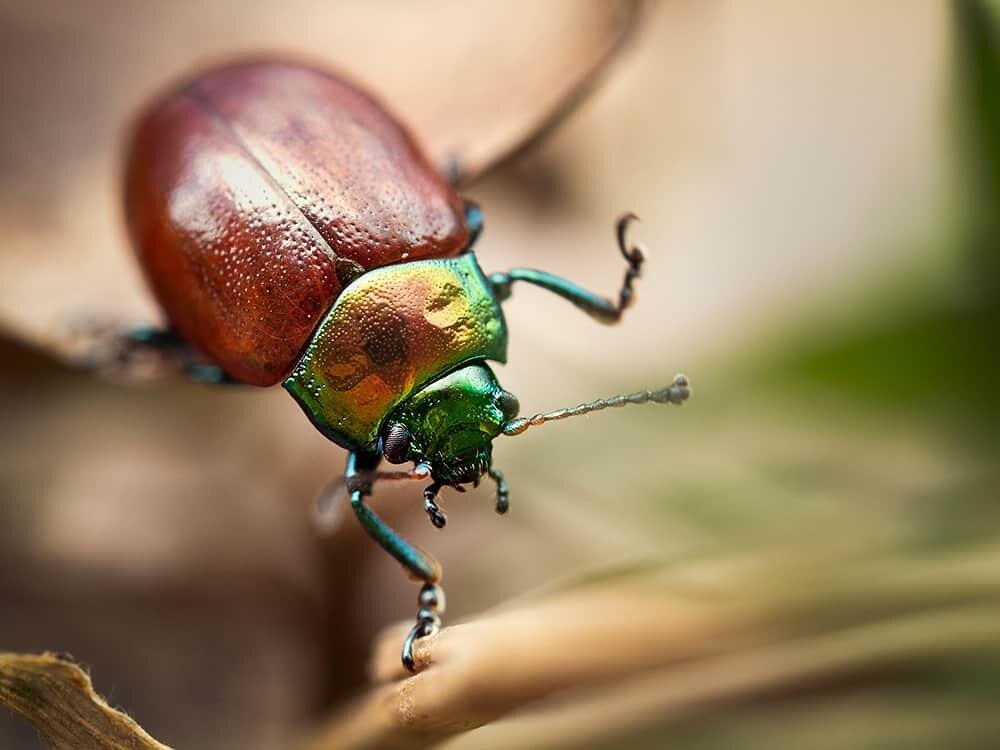 It appears you focus on the finer details within a landscape, what drew you to the world of macro?

Nature has always been fascinating to me. I was lucky to have spent my childhood exploring the welsh valleys, looking for animals and cool bugs and this is a habit that has stuck with me. Macro photography has a neat way of revealing the unseeable, even my own garden seems like a different planet when I pop on a macro lens and delve into the macro world
Are you a stealth warrior with silent approach powers? How do you manage to sneak up on the bugs without them flying away?

I wish I had hobbit stealth but alas, my chunky feet betray me. Insects are like people in a way; each one has a different personality and some are more tolerant that others. Once I have found a cooperative bug, I pre focus the lens and very slowly try and get close enough for a picture. Quite often they see me coming and but every now and then I get lucky. Flying insects are far less likely to scoot off if you approach them very early in the morning before they get warm so that makes life easier!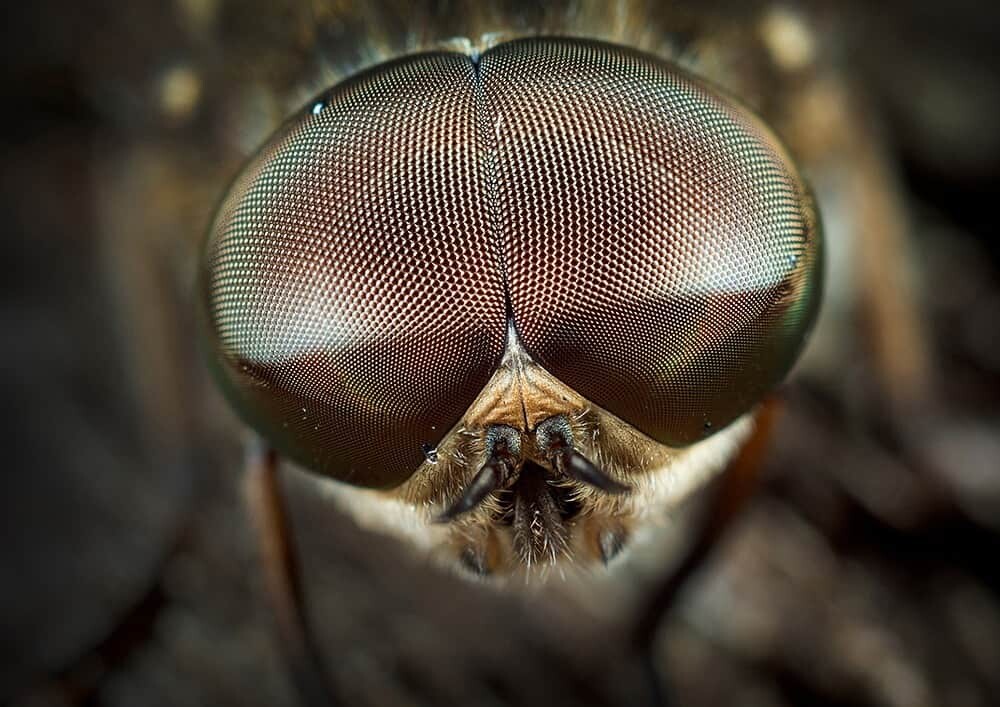 When you first arrive at a new location, do you whip out the camera immediately or soak it all in?
I have the camera ready to go just in case! Upon arrival, I quickly scan the location looking for areas that would be nice for photography. If it's hot and sunny then I prefer areas of shade because I get soft, even lighting but if I am in shooting in woodland, I look for patches of light so I can keep my ISO low.
Favourite photography experience since you first picked up a camera?
As a teenager, my parents bought for me, a small compact digital camera. I remember the very first time I discovered the little flower icon and since then I have been hooked on macro photography. That WOW! moment will stay with me forever and it has quite literally changed my life. Everything I do now revolves around macro photography.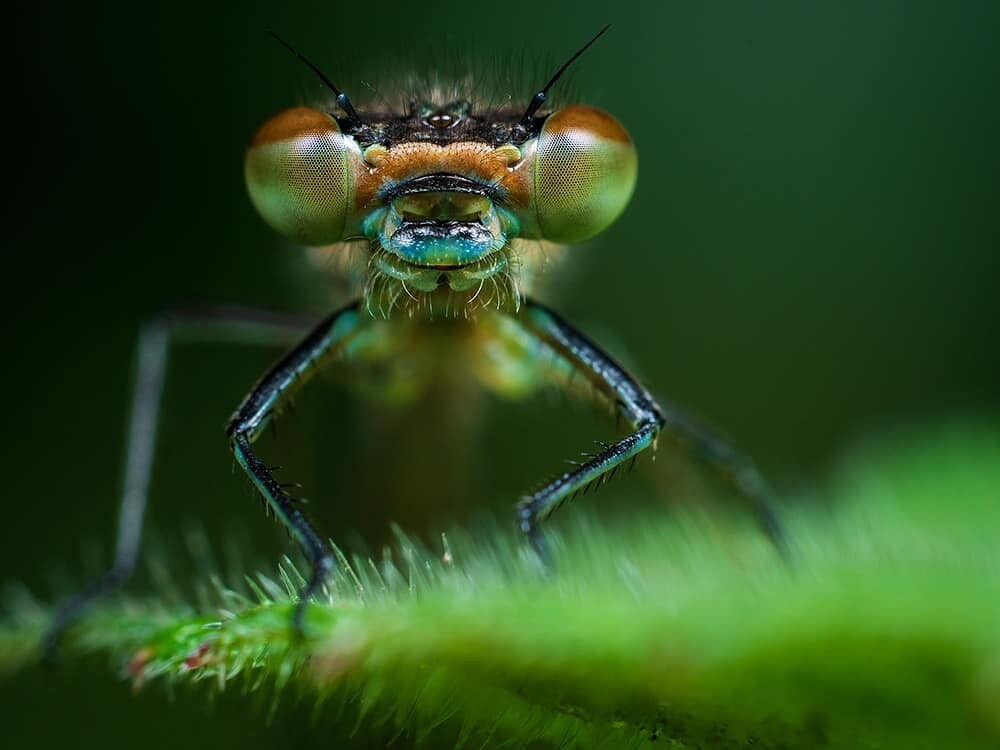 The detail you capture in your images is insanely sharp, what gear do you use to capture your photos?

I love my Olympus set up! I have an EM1 Mark II and the Olympus 60mm macro which is my favorite lens ever. I chose this set up because I'm a bit of a detail nerd and the image quality from this combination is amazing. The in-camera focus stacking feature allows me to keep the lens at the sweet spot and gain the extra depth of field I need without having to stop down. I never really a tripod so the 5-axis image stabilizer is a huge help in reducing camera shake, especially when it's cold outside! The 60mm has a full frame equivalent of a 120mm macro lens which is awesome for flighty insects because I can keep a nice working distance and not spook them.
What would you recommend are ideal settings to start out with when photographing teeny tiny bugs or flowers?

For people who are starting out I would recommend using aperture priority to control the exposure and try to keep the shutter speed at around 1/125 to 1/250 or more if you have the light. Depth of filed can be tricky when we are working up close so around F8 (F4 on a micro four thirds system) would be a nice compromise between light and depth of field. ISO should be as high as needs to be to reduce camera shake or unwanted motion blur, but I prefer to stay between 200 and 400 to maintain detail. Pay close attention to the backgrounds, keep them clear of distracting elements. This is easier said than done in macro photography!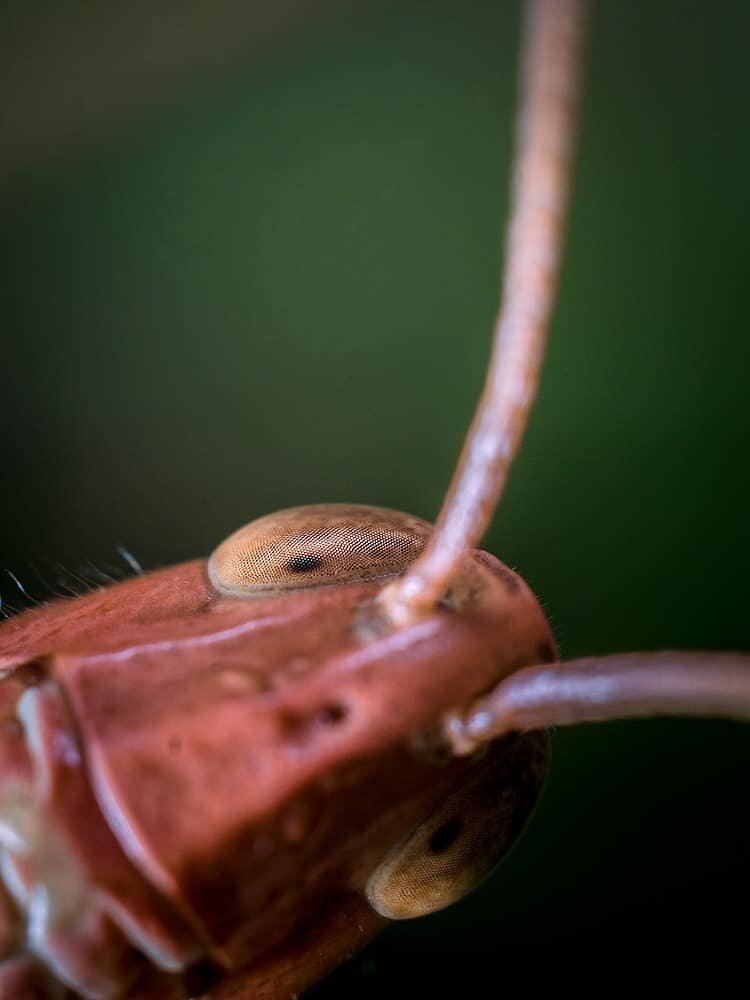 Is there a particular photo that stands out as a favourite? If so, what's the story behind it?
A pink grasshopper, I have fondly named "Quirky". It was a happy accident that had me dancing around a field in excitement.
I was doing my usual thing, which is focus stacking a very close up portrait when Quirky fell sideways from the blade of grass that was his perch. I fired a shot as he was falling and luckily his eyes are sharp. The expression on this face and funny angle makes me happy each time I see it.
Dream photography destination or scene?
I would love to delve into the under-water macro world. There are so many small streams and lakes in my area that have peaked my curiosity!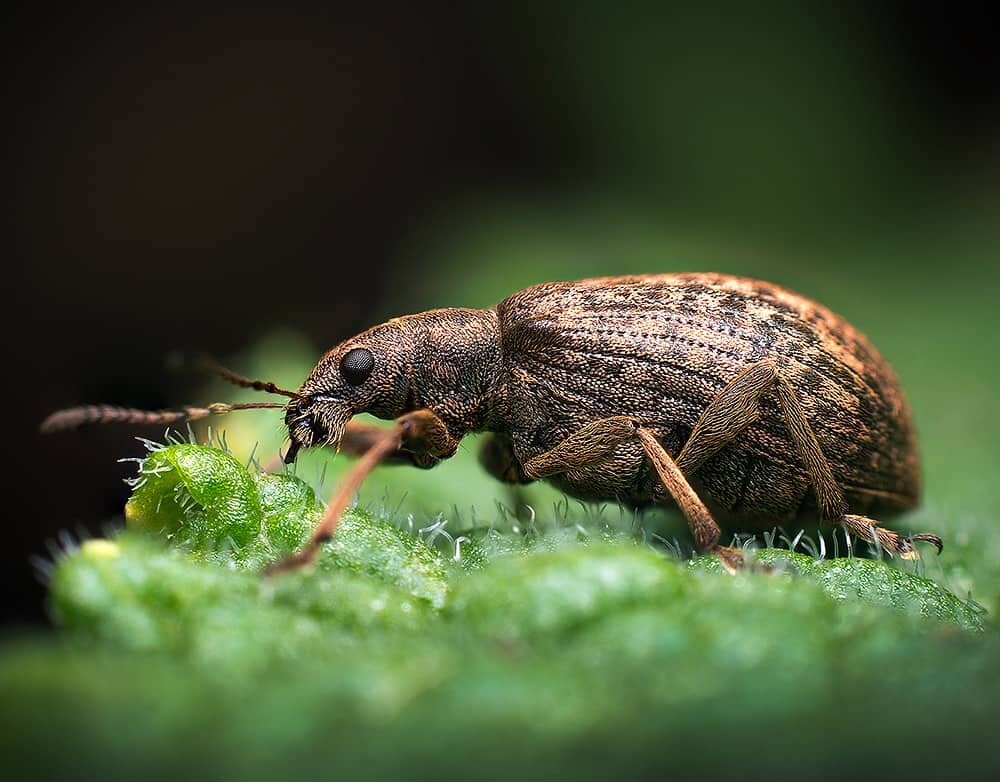 Describe your ideal day of photography…
Four words come to mind. Sunshine, Bugs, coffee and biscuits!
And lastly, do you have any upcoming workshops or tours readers of The Wandering Lens should know about?
I regularly run one to one Macro photography workshops, details can be found on my website www.geraintradford.com I prefer to keep a chilled out, fun and practical workshop that is tailored to each person.

My buddy Rob and I run wildlife photography group workshops and they can be found at www.natureship.co.uk the Puffins at Skomer Island are proving to be very popular!
Thanks Geraint!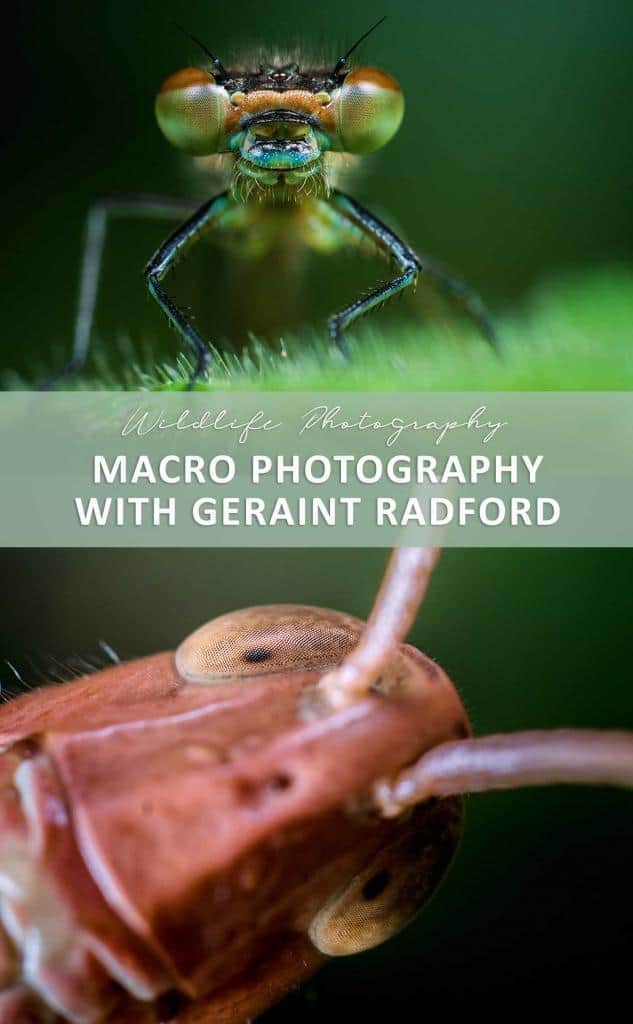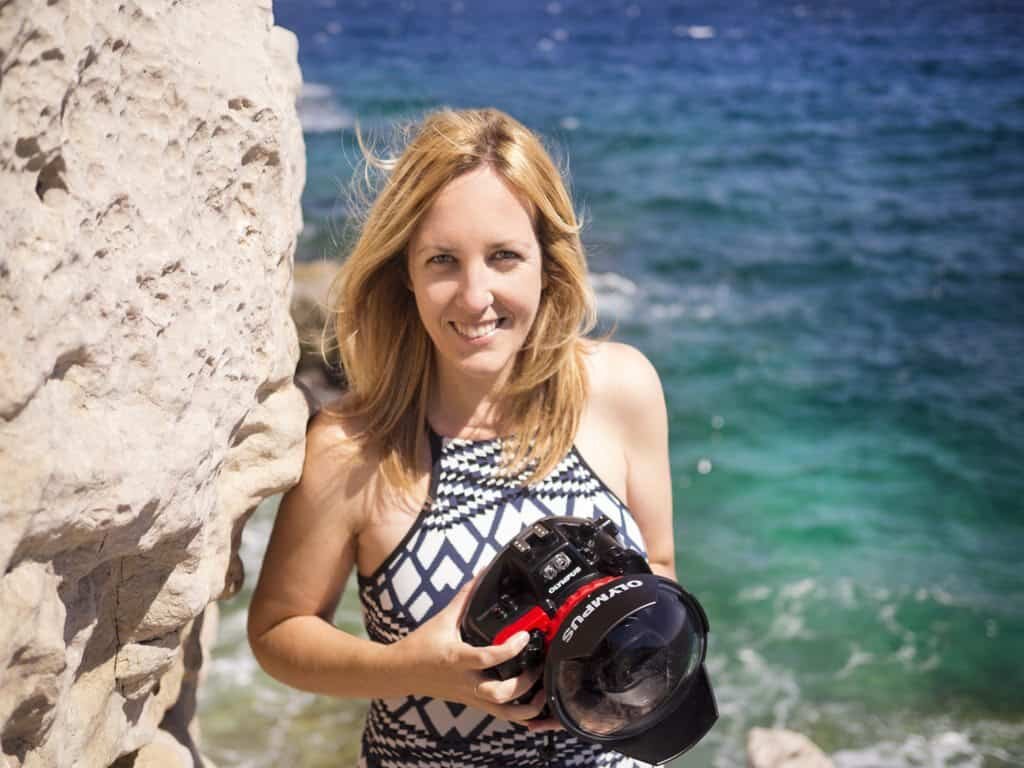 Hello! I'm the founder and photographer behind The Wandering Lens.
With 17+yrs experience as a professional travel and landscape photographer, all advice found on this site is from my personal experience on the road. I hope it's useful for your own travels and would love to hear in the comments about your trips and experiences around the world.