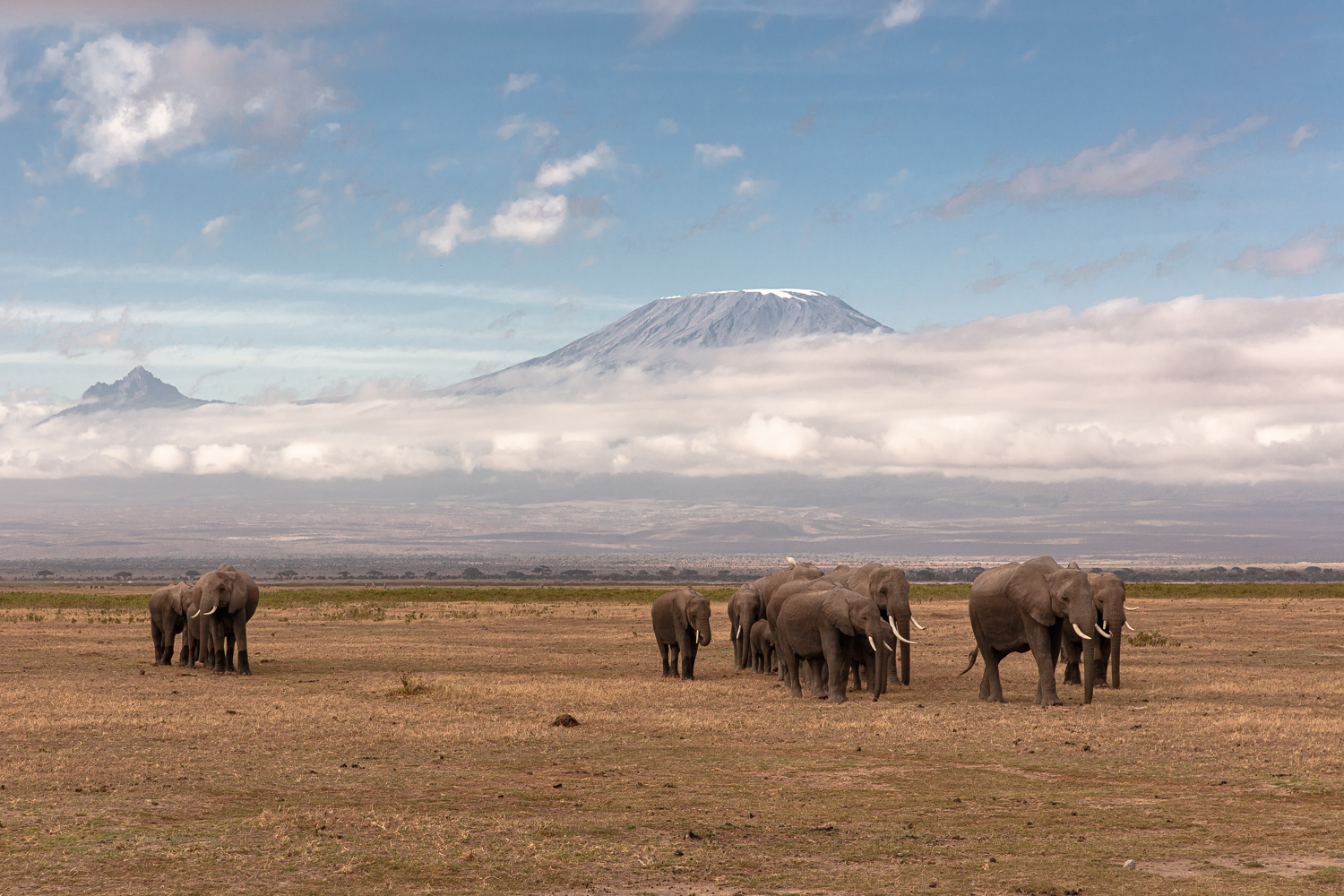 Photography Experiences and Locations in Kenya
Have you ever wanted to photograph the Maasai Mara, experience Kenyan culture and dramatic landscapes where elephants roam beneath the tallest peaks in Africa?
*All imagery supplied by Laura Merz.
Let's take a photogenic adventure through Kenya with travel and wildlife photographer, Laura Merz. Calling Nairobi home for the past three years, Laura's insights are invaluable for anyone planning to visit Kenya with their camera. Her work offers a colourful peek at the potential experiences you could enjoy and photograph when exploring the landscapes, wildlife and culture of this vibrant country on the eastern coast of Africa.
From the moment I set foot in Kenya three years ago, I fell in love with the warmth and vibrancy of the culture. The juxtapositions of cultures and explosion of colours are a treat for any creative to experience. The hardest part of planning a trip here is choosing which region to focus on first! The country has a wealth of different experiences depending on where you go and what you'd like to see – any of these regions can be a trip on it's own, or they can be blended into a longer experience.
Photographers looking for the best places to go for unforgettable sights and creative opportunities are going to need to plan your trip differently than the casual tourist headed out on their first safari. With that in mind, I've compiled a list of my favorite regions and some helpful tips to capture memorable photos of your time in Kenya.
---
#1 Nairobi
Kenya's capital is a mix of cultures, an evolving experiment in keeping traditions alive in the modern world. Around one corner you'll find a Maasai warrior sipping a latte, while on the next street you'll find Indian restaurants with the most delicious curries. At the City Market you'll find endless stalls of baskets and handicrafts brings a bold dose of colour into your photos, while the butcher shops and flower stands are always full of action. The city is alive with the hustle and bustle of business and the boldly painted "matatus" (city busses) that clog streets and speed through intersections. Just outside of the city, you'll find vibrant glass studios, bronze artisans, potters, and artwork made of recycled materials.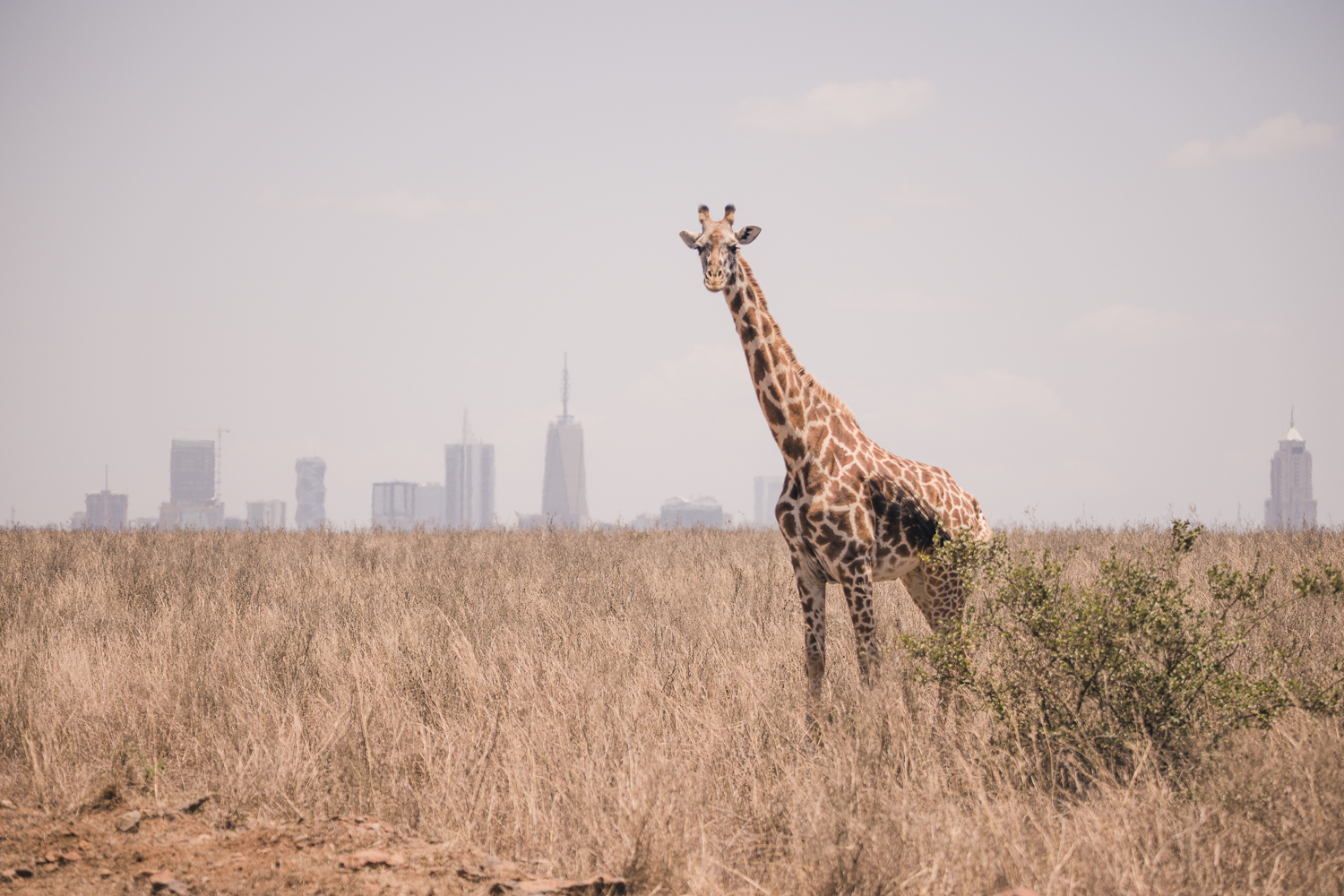 While Nairobi is a great place to practice street photography, there are a few important "do and don'ts" when creating images in the city. The government has lifted restrictions on photography permits in the Central Business District, but photographing government buildings is still prohibited. Click to see map of Government Buildings where photography is prohibited. It's also easiest to create images early on the weekends when business is slower and you can walk around with fewer crowds.
Personally, my favorite places to photograph are roadside shops full of baskets and carved furniture. You can find these along the main roads in the Nairobi suburbs, such as Karen and Gigiri, where you can pull off the road and shop on foot. It's always best to ask before photographing, but you'll find most shop owners are happy to allow photography as long as you're making a purchase.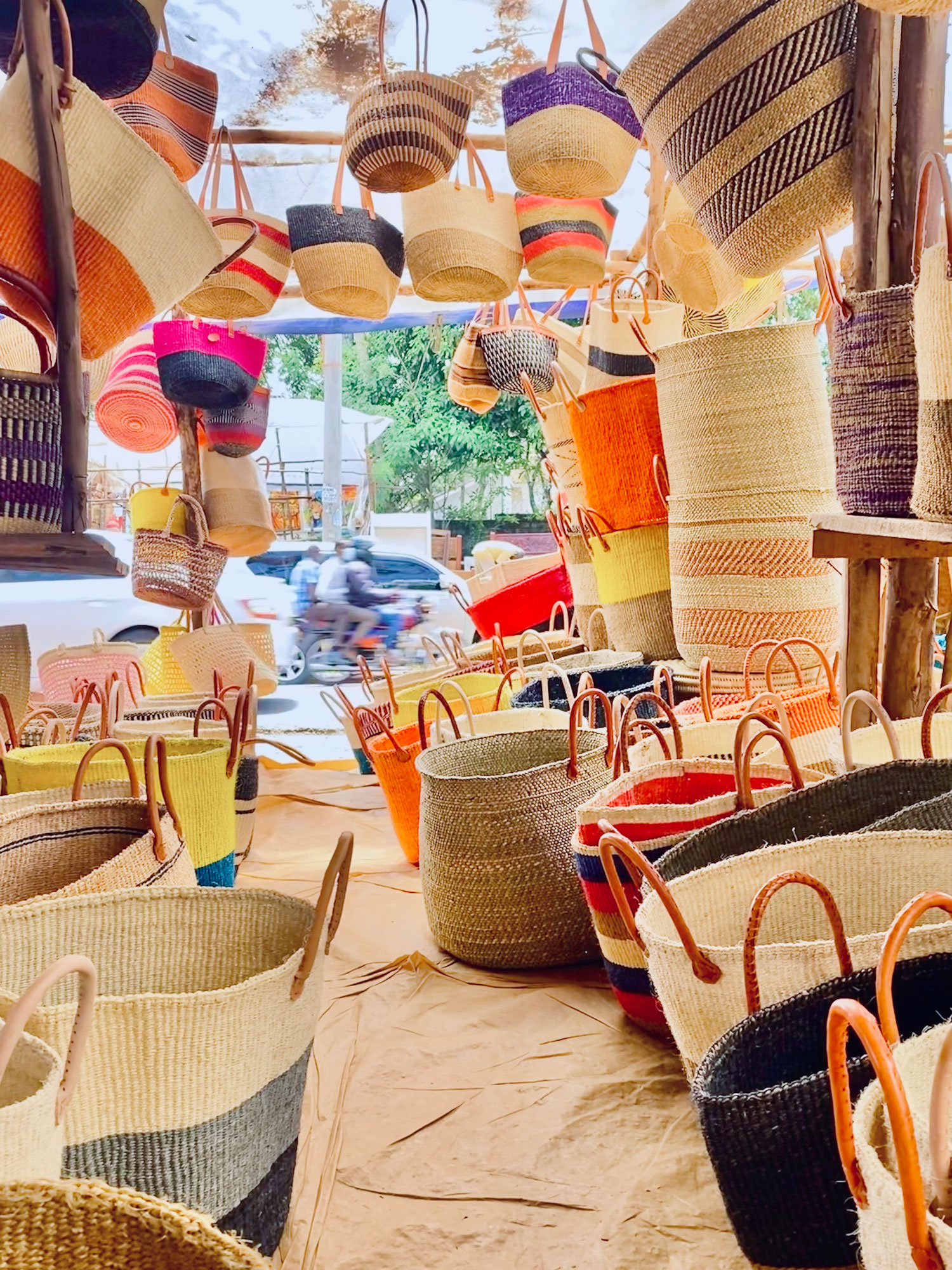 If the city isn't quite your vibe, just thirty minutes north in Tigoni you can spend a day walking through rolling green hills of tea plantations. Booking a tea tour and lunch is a great way to immerse yourself in this area where the air feels fresh and clean and the tea pickers in the fields make for an interesting photo subject. If you're lucky, a colobus monkey will grace you with its presence!
Photo Tip: It is generally safe to practice photography in the city during the day, but like any big city crimes of opportunity are common. Be prepared that some people will want to negotiate a price for you to take their photograph, and the simple act of pulling out an expensive camera means you'll be a target for those who want to sell you things – or pick your pockets. Most people are very friendly and helpful but do your due diligence and check with your hotel or tour operator for any recent updates on areas to avoid. Displaying high-value items like cameras at night is highly discouraged, and you'll want to travel with a guide or friend after dark.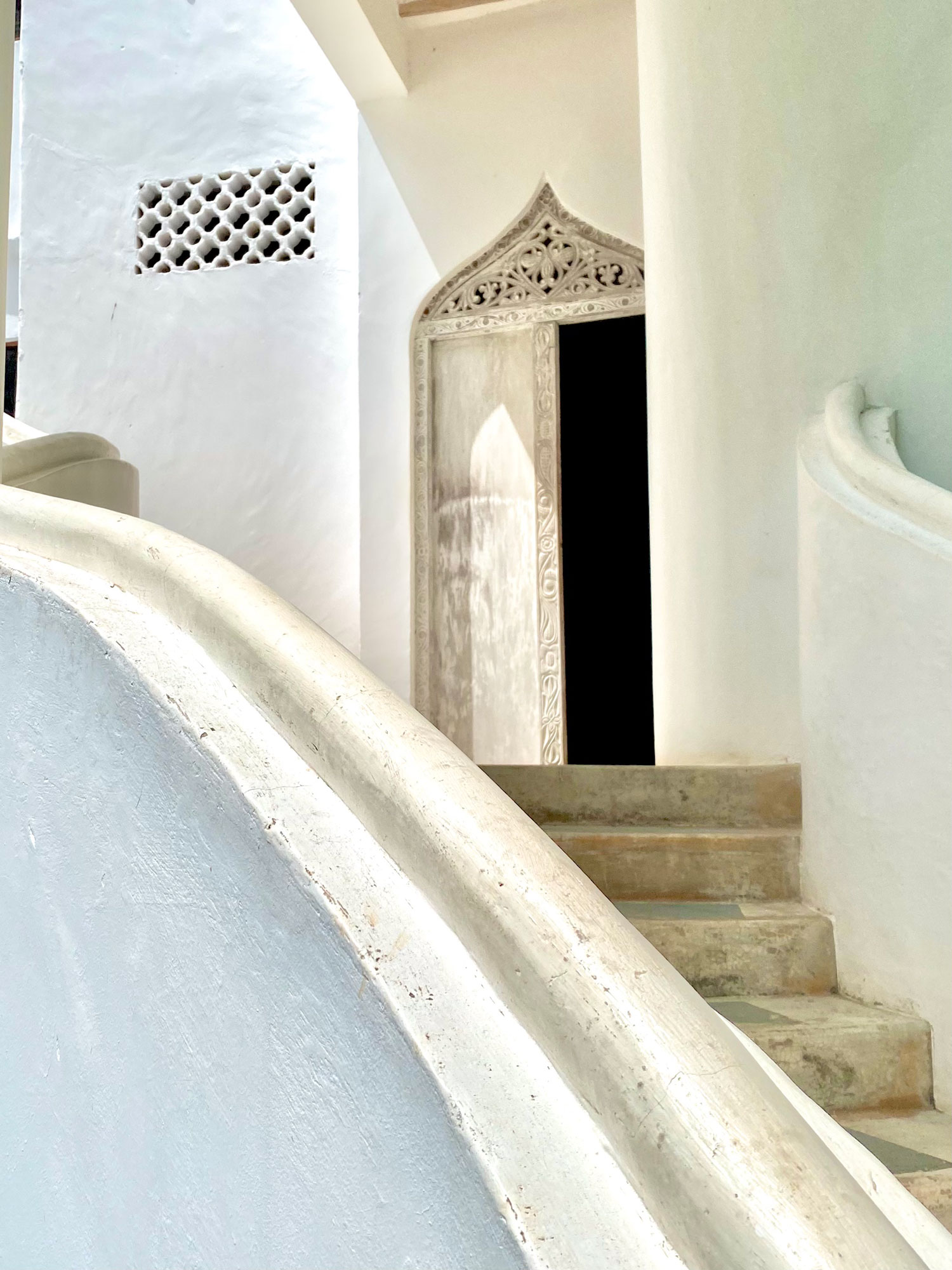 ---
#2 The Maasai Mara
For most people, the mention of "Kenya" will conjure up visions of the Maasai Mara. Thanks to the prolific game viewing opportunities, unique Maasai culture, and high rates of tourism to this area (which connects to the Tanzanian Serengeti) this is likely the most well-known and publicised area in Kenya. A vast oasis of savannah and bush offer unlimited opportunities for unique animal sightings, colourful sunrises, and dramatic landscapes. With the arrival of the seasonal rains in April and November, the colours across the Mara change drastically from dusty browns and yellows to vibrant greens punctuated by delicate flowers. The wildlife here changes too, with babies being born typically in January and grazers following the availability of food throughout the year.
Planning your trip to this area, known colloquially as "the Mara," requires more than just selecting a camp to visit. Choosing to stay at a camp in a conservancy versus a location in the National Reserve will provide you with different photographic opportunities, especially during peak travel seasons. The National Reserve boasts beautiful lodges and many unique siting opportunities for the casual safari-goer. But when it comes to photography, conservancies are almost always the better choice.
Conservancies are a unique network of lands generally owned and managed by tribal and/or eco-conservation groups with the aim of protecting wildlife while providing economic opportunity for the local population. This means when you stay on a conservancy, you're not only supporting animal conservation efforts, you are paying a small nightly fee which helps to empower the indigenous communities that live on these lands. This is all wonderful of course, but what does this have to do with photography?
Because they are locally managed, conservancies set their own rules for occupancy restrictions meaning smaller crowds, and they have strict rules about approaching wildlife in a respectful way. They also allow you to be out earlier in the morning and later at night for game drives. These small changes make for a vast difference in the types of photographs you can create!
Getting your car into position well before sunrise, or staying out past dark make it easier to create epic sunrise and silhouette shots. You'll also be able to go off road to see animals – not allowed in the National Reserve – for up close encounters and unique vantage points. Vehicle restrictions mean you will never be with more than a few other cars, and the animals tend to be more at ease as a result. This is a huge difference from the crush of 30+ cars that can be found at prime sightings in the Reserve.
While conservancies are my go-to recommendation for photography, the exception is a visit to the well-known Wildebeest Migration, which happens between July and September along the river between Kenya and Tanzania. Some of the best view points are on the National Reserve, but many camps in conservancies can arrange to take you to view the migration with advanced planning.
Photo Tip: Cultural visits to rural villages offer a chance to see how some tribes of Kenya continue to live according to their traditions. While many have adopted western clothing styles and modern housing, the Samburu, Turkana and Maasai tribes are notable exceptions. These groups vary widely in their openness to outsiders and photography. Your safari camp or tour company can help you arrange a visit for an afternoon. However, if your photography goals are primarily based around cultural documentation, you'll want to consider joining a photography tour that has the right connections for intimate portraits.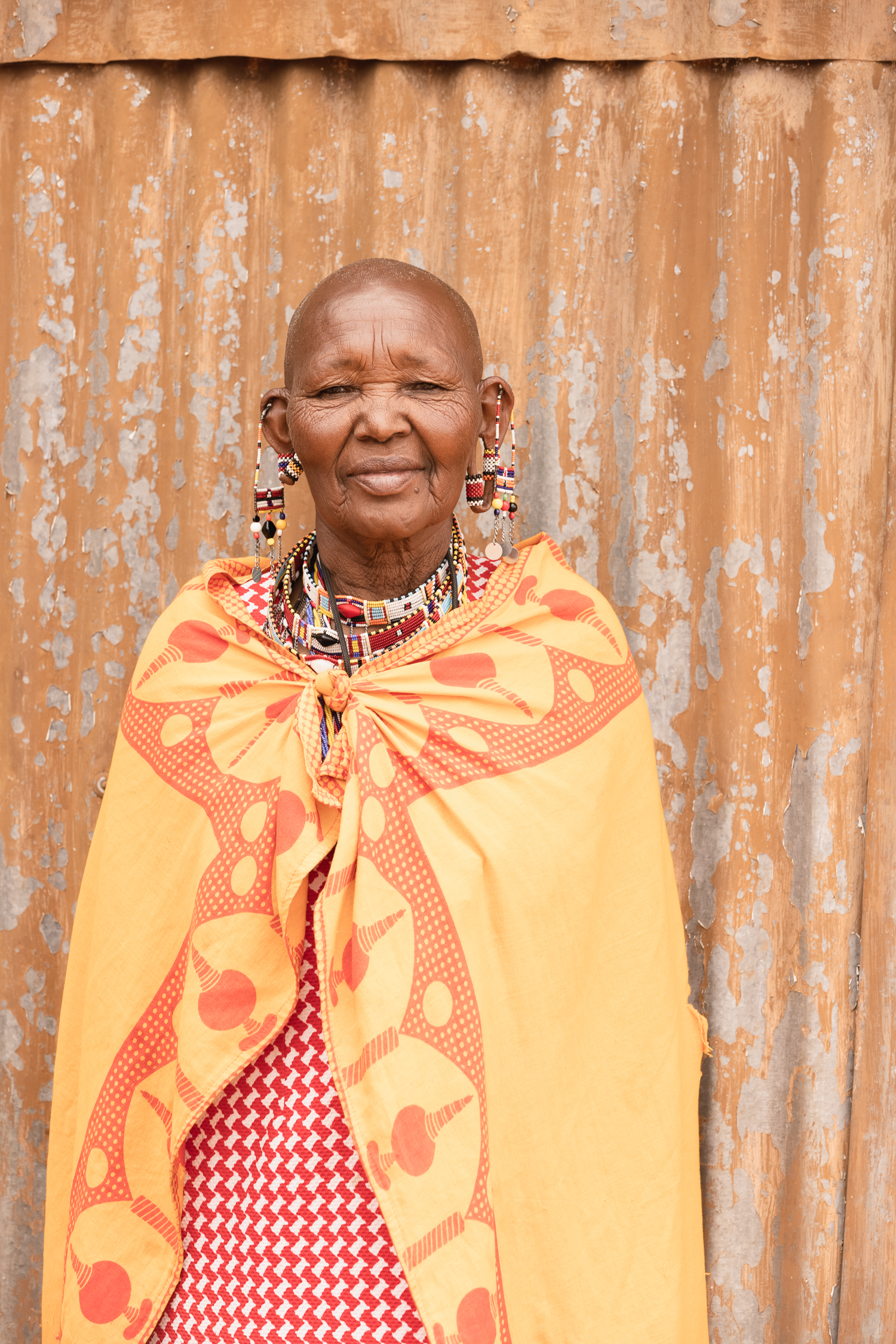 ---
#3 Samburu
Samburu, a dry desert environment in Northern Kenya, is home to a striking variety of palm tree called "Doum Palms." The desolate surroundings and low grasses create lovely environmental wildlife portraits, showcasing the landscape these animals call home. The arid environment creates a unique safari experience as the sun drenches the rolling hills with soft pastel sunsets and animals create criss-crossing tracks along the sandy roads. Many lodges here also have photography hides, which allow you to wait for the animals without sitting out in the heat of the day.
Samburu is notable also for its unique wildlife. While many visitors come to Kenya for the "Big 5" Samburu is home to a variety of unique wildlife species that cannot be found in most other parts of Kenya, such as the reticulated giraffe, Grevy's zebra, Somali ostrich, Beisa Oryx, and the gerenuk. These animals are fascinating to photograph since they have different features than their more well-known cousins, and provide a different perspective on the natural world.
The dry climate of Samburu creates dramatic lighting conditions that are perfect for photography, particularly during sunrise and sunset. The warm, golden light casts a beautiful glow on the landscape, creating a pastel effect in the mountains at sundown.
Photo tip: On safari, it's worth carrying a long-range lens (my go-to is the Sigma 150-600mm). You'll also want a shorter lens with a wide aperture for low-light situations and when animals decide to come right near your car. For early mornings and late evenings, I almost always use my 24-70mm lens for wide landscape shots, using a -2/3 exposure setting to really bring out the deep colours of the sky. Alternatively, shooting at +1/3 or +2/3 can give you a softer morning glow feeling to your images.
If you don't want to buy a lens, consider renting one for the time you're traveling – it's worth the expense to have the flexibility to really focus in on the animals and create that dreamy bokeh at the same time! Renting an extra camera body is also a great investment, so you don't have to be switching lenses and you're always ready for "the shot!"
---
#4 Amboseli
Amboseli is another favorite among visitors to Kenya, with the striking backdrop of Kilimanjaro and seemingly endless herds of elephants. The dust here – for which Amboseli gets its name – kicks up as the animals walk, giving a dramatic misty effect to black and white photographs. This region is also home to many of Africa's last "super tuskers" – these elephants have tusks weighing more than 100 pounds – a real treat for anyone eager to create the perfect elephant portrait.
With the striking backdrop of Kilimanjaro and the extensive wetlands, this area of Kenya is the perfect setting for reflection shots and dramatic vistas of elephants and hippopotamus. The park also has several seasonal lakes that attract a variety of bird species, providing photographers and birders with opportunities to experience a huge number of bird species. Amboseli is easily accessible from Nairobi, only a few hours' drive from the city, making it an ideal location for photographers who are short on time or who want to combine a visit to the park with other destinations in the region.
I highly recommend staying at Tawi Lodge, which is idyllic and set on its own watering hole – elephants and giraffe often come to drink while you're eating lunch! Tawi is also set in its own conservancy where some of the largest tuskers roam, allowing you to get up close and personal for the best photographic angles of elephants. Don't forget to ask them to set up a "Sundowner" experience in the bush – one of the most memorable experiences you can have under Kilimanjaro.
Photo tip: To create a dramatic shot of elephants, it's best to shoot from a low angle and use a wide angle lens. I was laying on the floor of my safari vehicle with the door open, in order to capture this image of "Craig" from ground level – he was just 5 feet away at one point!
---
#5 The Rift Valley
This area of Kenya is often overlooked by visitors, but is well loved by locals. A visit to this area leaves you relaxed with sweeping views of mountains, slot canyons, and alkaline lakes full of pink flamingos. There's even a chance to pursue the elusive black leopard.
Said to be the birthplace of human civilization – some of the earliest human remains have been found here – it's hard not to feel the electricity of these region as if your soul is somehow connected to the deep history of this area. The Rift Valley itself spans the entire country and expands across the continent. It has been growing for millennia as the tectonic plates shift, and it can be viewed from the road as you drive to your destination, but it is most impressive from the air – nearly worth the price of a flight to your destination.Within the region, various opportunities exist for whatever your photographic desires may be. Lake Elementaita in recent years has surpassed the larger lakes — Nakuru and Naivasha — in popularity due to its enormous population of flamingos. Ol Pajeta is one of the first conservancies in Kenya, and now is home to the last two Northern White Rhinos – a visit to this park will definitely leave a deep impression on you as to how intertwined the lives and fates of human and animal populations really are.
In Laikipia, black leopards have been re-identified in the last several years, and the wild dog population has returned from a catastrophic brush with canine distemper. Proper planning and a dedicated photography vehicle are required to find them, so it's best to inform your safari lodge if this is your goal so they can advise you on timing and duration of your safari!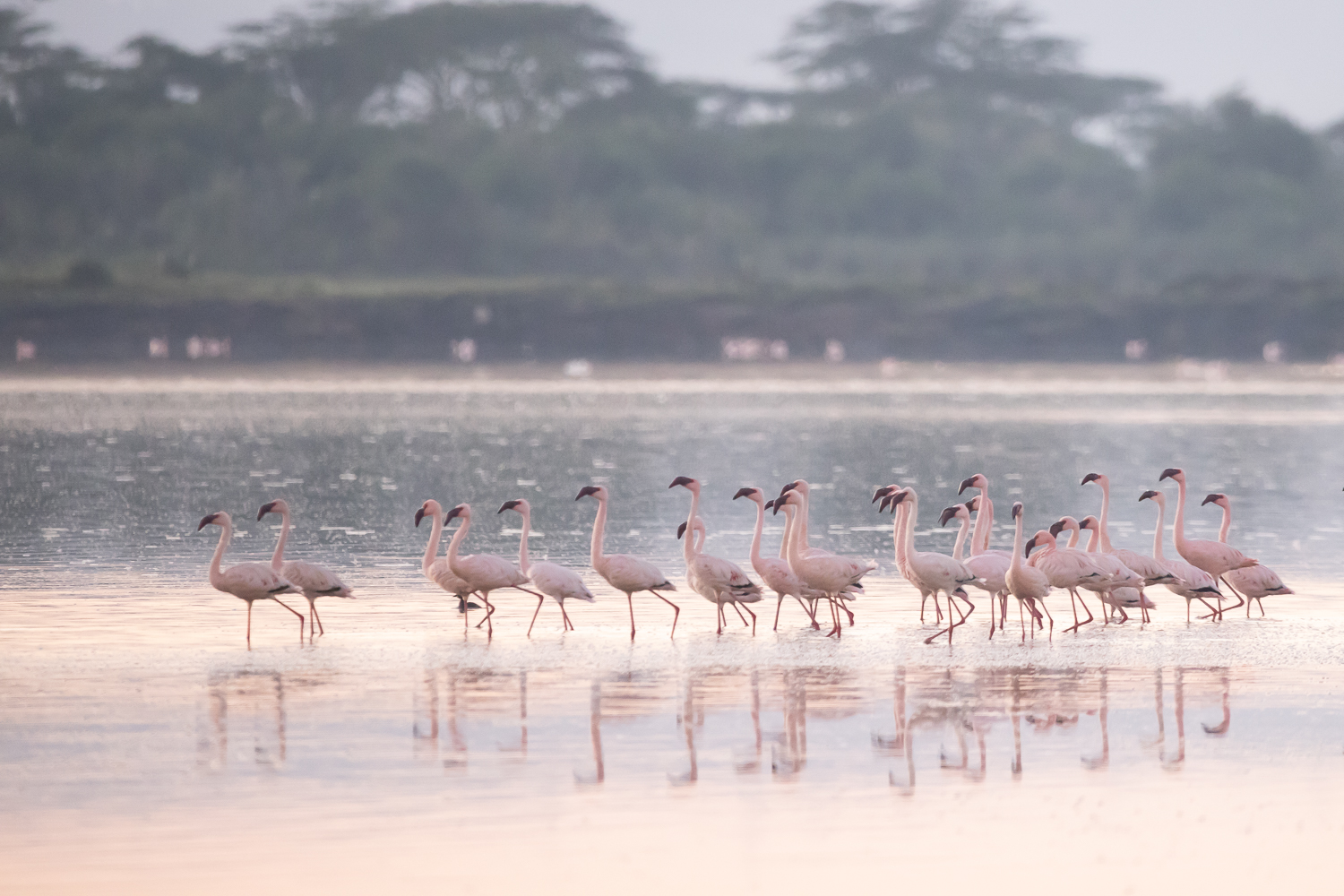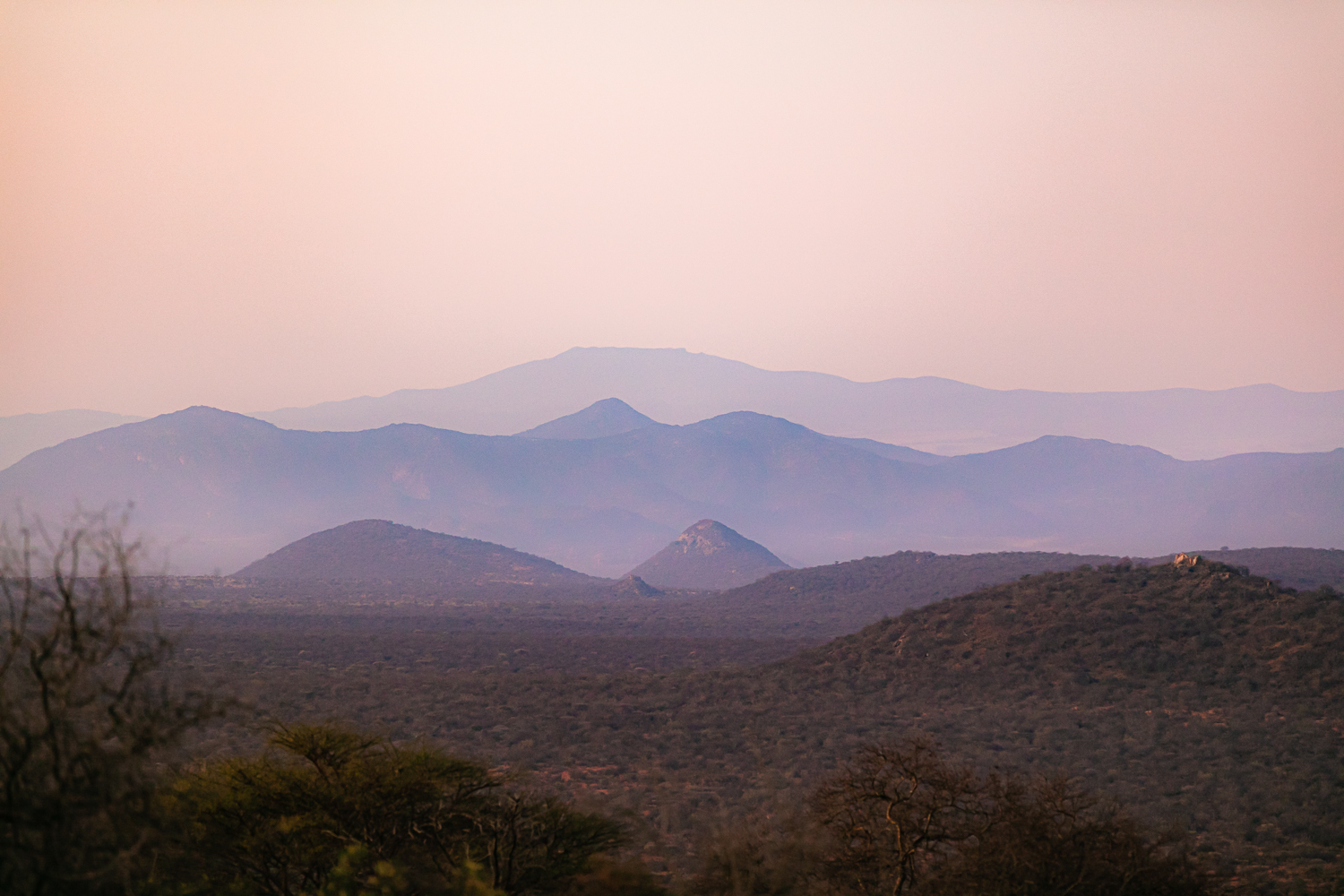 ---
#6 Diani
No visit to Kenya is complete without a visit to the coast. With its ancient Swahili culture, fabulous coral reefs, and white sand beaches, the coast is relaxing and photogenic for those who want to pursue underwater adventures. Whether you want to visit ancient forts entangled with baobob trees or experience traditional Dhow boats and snorkel along the coral and mangrove trees, there is a city on the coast that can meet your needs.
But if underwater photography is your goal, Diani is a prime choice, offering a high density of sea life, interesting rocky features along the shores, a swimmable coastline with pristine clear waters – and no predators away thanks to it's natural coral reef barrier.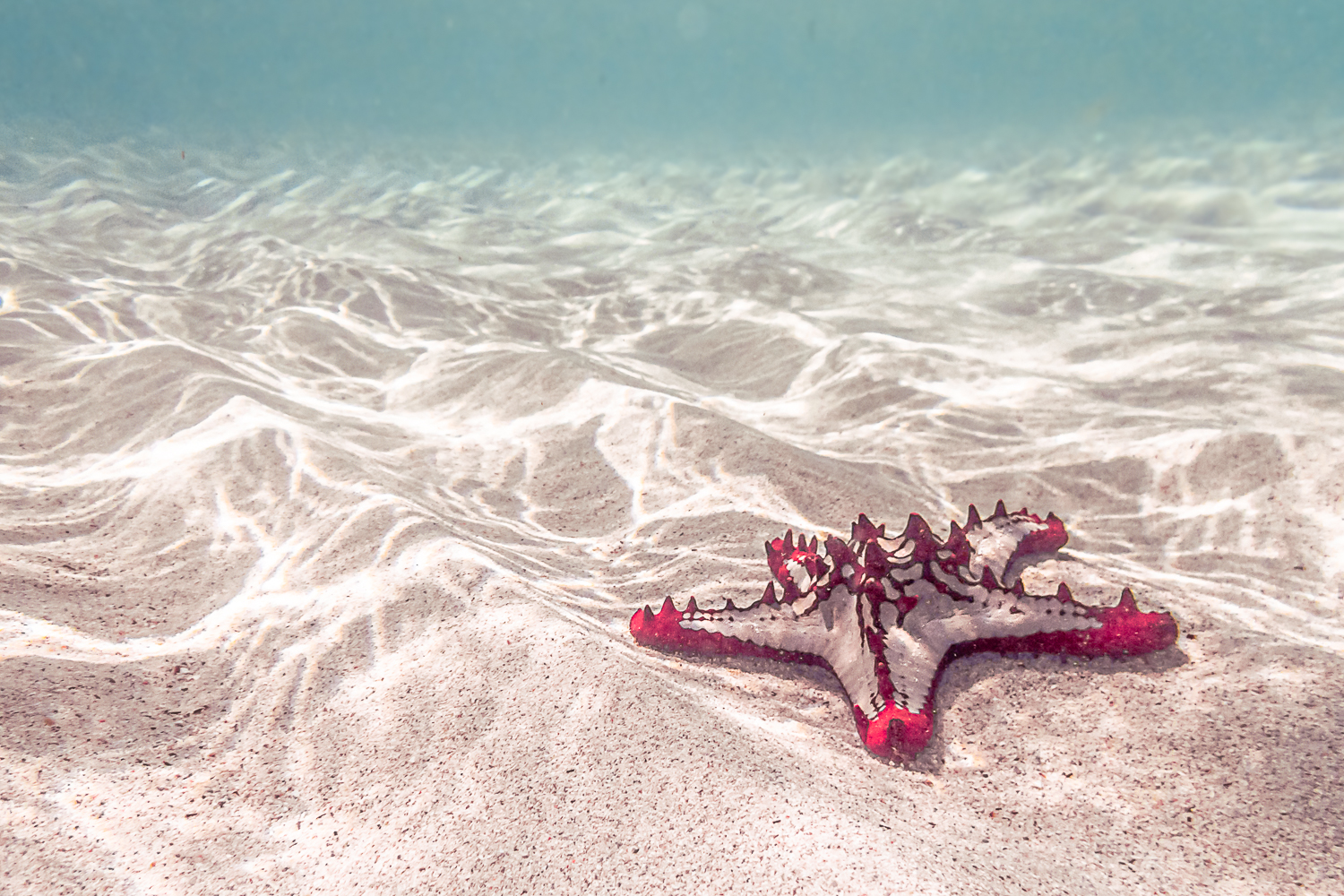 Typically the beaches in Diani are free of seaweed, and the water levels vary drastically throughout the day, nearly consuming the whole beach at high tide, while leaving a vast expanse of white sand during low tide. Thanks to its eastern-facing direction, the beaches here are stunning as the pink hues of the early morning bathe the shoreline in colour. On especially calm mornings, the reflections of the tide create a mirror-like effect that is otherworldly against the rising sun.
Photo Tip: The glass-clear waters remain waist-high for a long way from the shore before you reach the coral reefs, or sandbars, so you could be walking for a long time to try to reach them on your own. You can charter a glass-bottom boat ride from one of the companies on the beach to take you to the reefs for the best snorkeling locations. I loved using my Olympus TG-6, finding all sorts of unique starfish and sea urchins.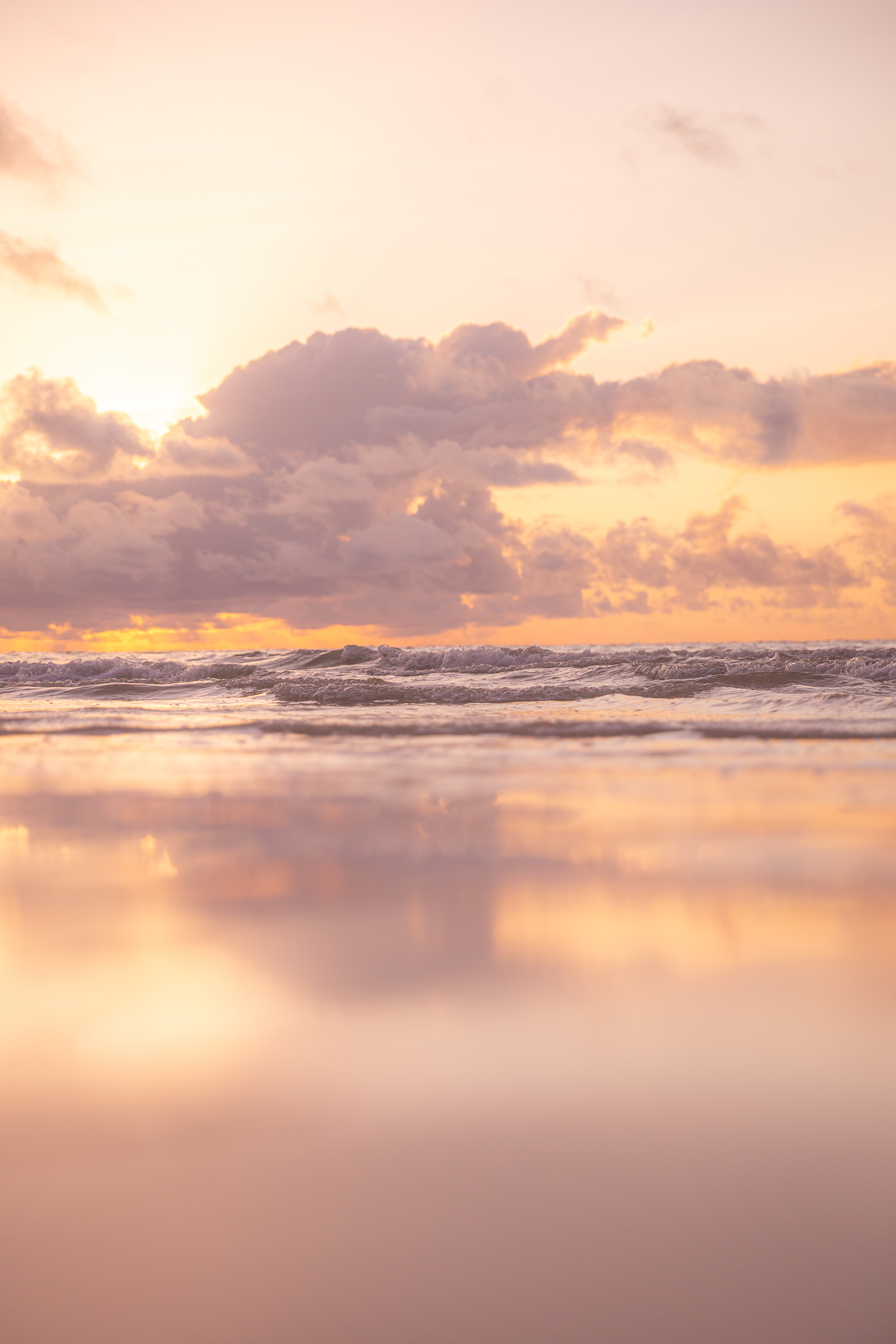 This guide can only scrape the surface of all that Kenya has to offer, but it's designed to be a launch point from which you can create your personalised photography trip. Kenya has a way of making you fall in love with nature whether for the first time, or all over again – I cannot wait for you to experience this amazing place for yourself and create the photographs of your dreams.
Want more inspiration and natural beauty from Laura? You can follow Laura's adventures via Instagram @lauramerzphotography or purchase any of the images shared within this guide or other stunning prints via her print store. With 10% of sales going to the African Parks Network.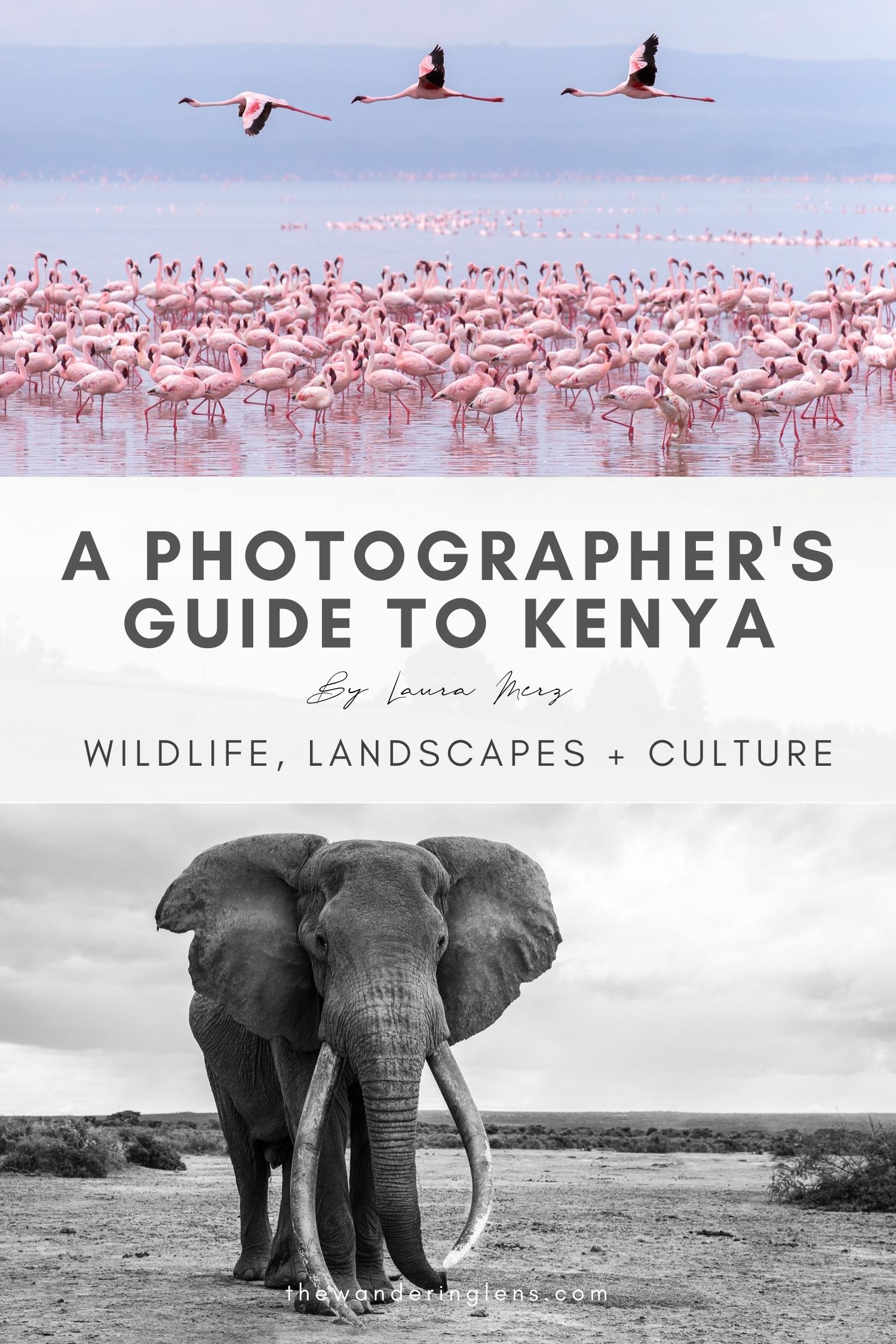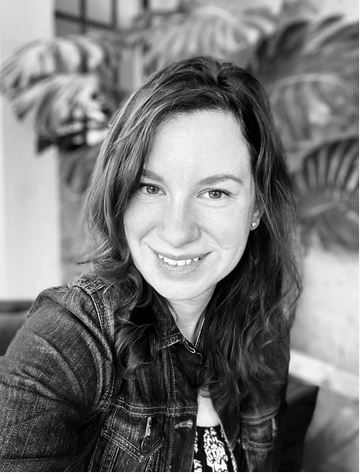 American travel and wildlife photographer Laura Merz has been living in Kenya since 2020, and has previously made her homes in Argentina and Germany. From a young age she was interested in conservation and the arts, but didn't know how to pursue either one professionally. After initially pursuing a "real job" after university and finding herself suffering from burnout, she started her photography business and now uses her work to support wildlife conservation and empower indigenous populations. In her free time, Laura enjoys a good cup of coffee in the breeze, and travelling the world with her husband and children.