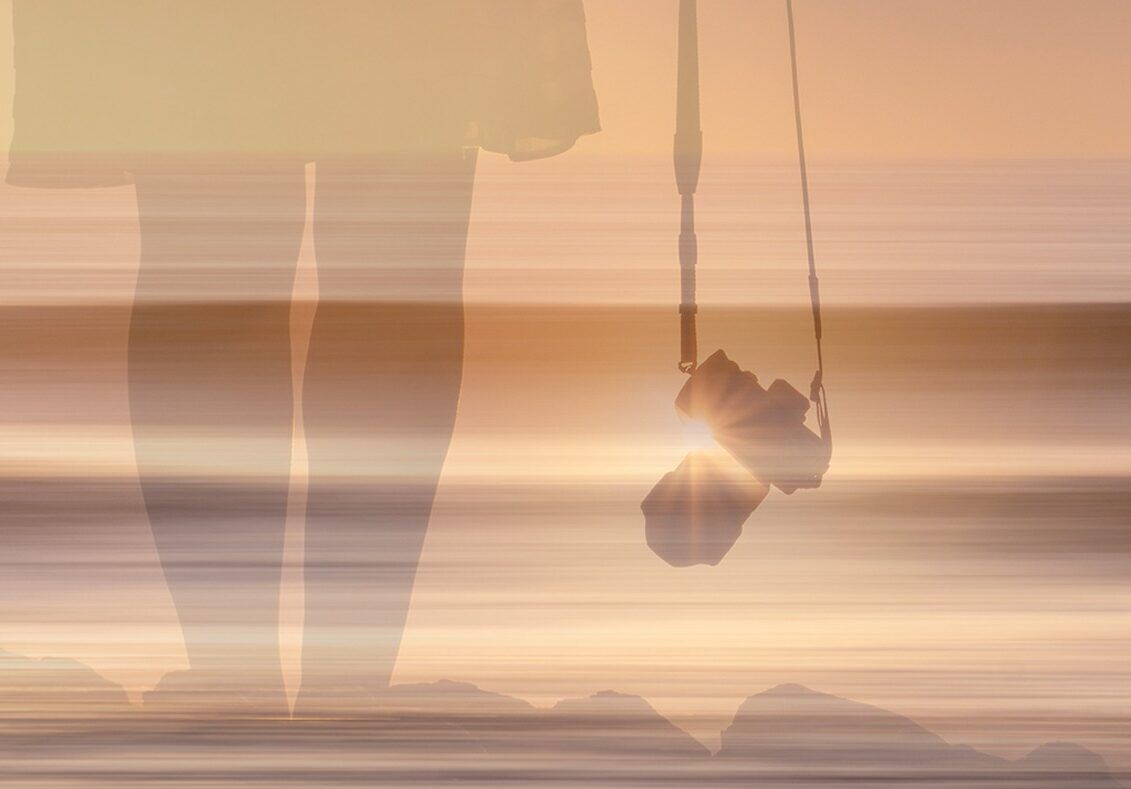 Online Photography Course
The Creative Photography Course – Your Online Course in Photography!

Online Learning, Self-Study | Six Comprehensive Workbooks | Creative Focus
*For beginners and intermediate photographers looking to take their photography to the next level.
The Creative Photography Course is a transition from my travel focused photo tours into online learning so I can work with photographers wherever they're based in the world!
If you're seeking to find direction with your photography, are keen to learn some creative techniques, how to curate your work, find clients and hopefully one day sell prints or work in the industry…this is the course for you. The possibilities within photography as a career or even a hobby are endless and exciting. With various genres, career paths and outlets for showcasing your work, now more than ever is the time to start working on developing a creative vision for your photography.
Update – This course is currently offered as a self-study program, upon enrolment, you'll receive instant access to all workbooks, bonus guides and an invitation to join 'The Creative Core' Facebook group.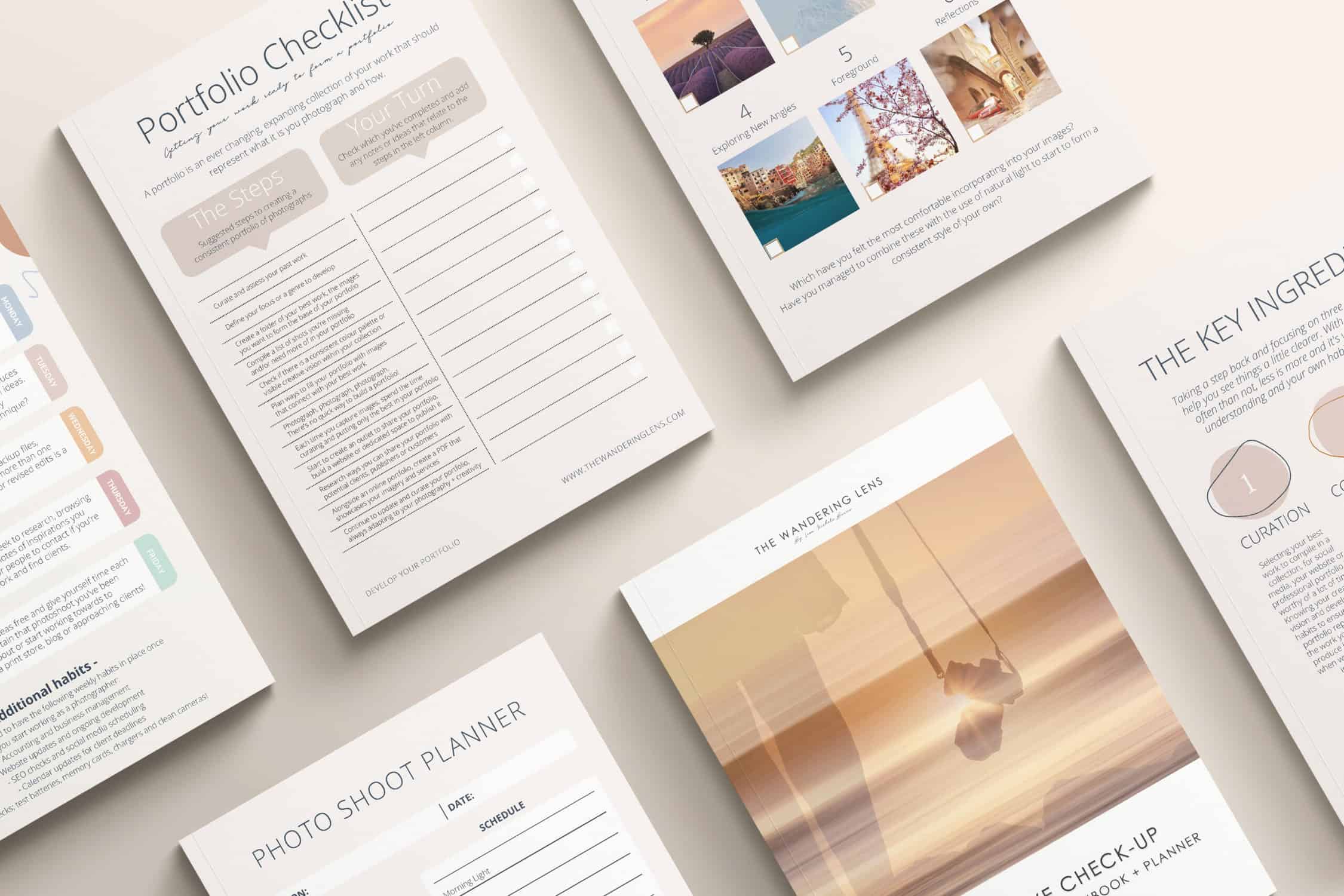 In a world where content is all around us, having a professional approach and a consistent, curated portfolio will put you so many steps closer to achieving your goals.
With 16+ years in the industry working as a professional photographer, this course has been developed based on my experiences across multiple genres and from leading photo tours and teaching photographers just like you. From working as a photojournalist with Lonely Planet to growing a successful landscape gallery and photo lab, partnering with global tourism brands, photographing marketing campaigns for international hotel chains and developing The Wandering Lens, I'll be sharing my insights and tips with you, even a few mistakes I've made so you don't have to!
You'll find the course information and monthly outlines here but if you've still got some questions, perhaps I can answer them below in the FAQs.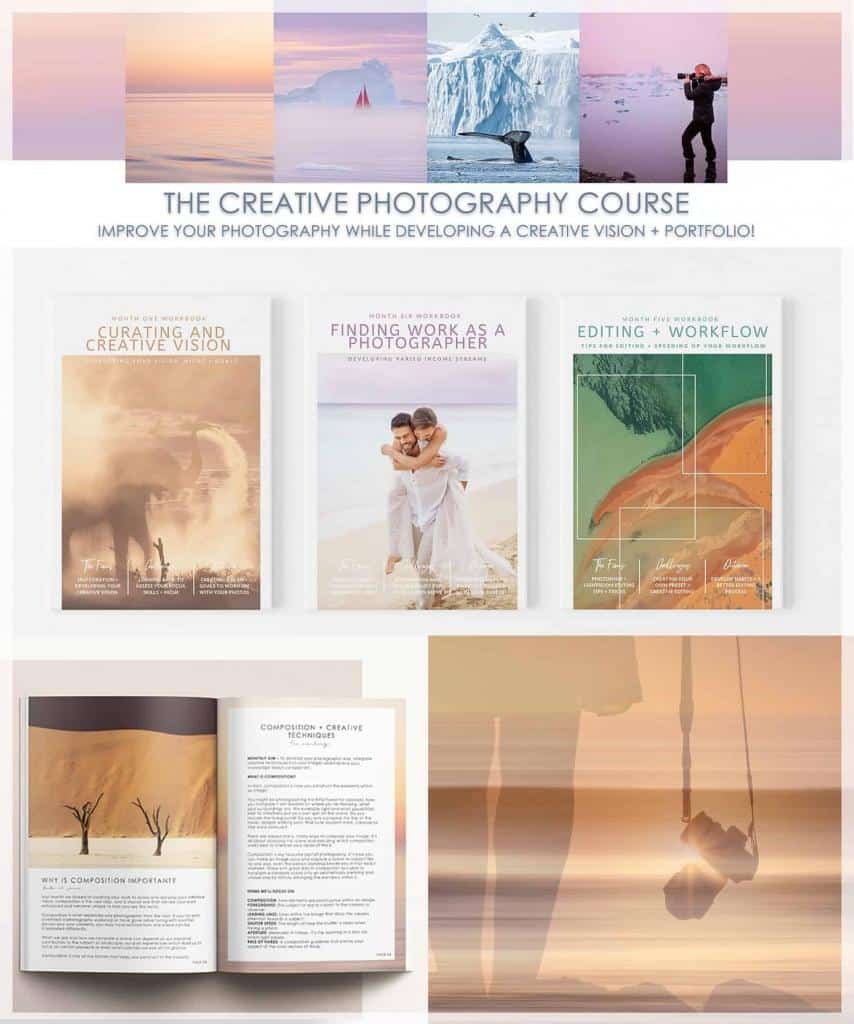 The Creative Photography Course FAQs
An online photography course for those seeking a refreshed creative approach!
Can I register and do the course from anywhere?
Absolutely, the course is designed to be completely online in a self-study format. Upon enrolment you'll receive all workbooks and access to the learning portal with bonus guides + course modules. There are no designated meeting times but there is a private Facebook Group so you'll be able to interact with other participants regardless of what time zone you're in.
I'm just starting out, do I need more experience before joining?
By signing up to the course, you'll receive a copy of my eBook 'SETTINGS: Your Guide to Camera Settings for Landscape Photography' which shares information on ISO, Aperture, Shutter Speed and other basics to help you along the way. This course won't be spending a lot of time on the basic settings of photography and will instead focus on creative composition, creative techniques plus several steps for working towards developing a portfolio, website and career in the industry.
I like to teach based on the idea that creativity is more relevant than technical ability, as we can always find a way to capture the image or learn how to use our cameras, but developing our creative vision and photographic eye is something that takes much longer.
If you're just starting out, this course could be a great way to kick start your creative side and work towards developing your focus and style within a photographic genre.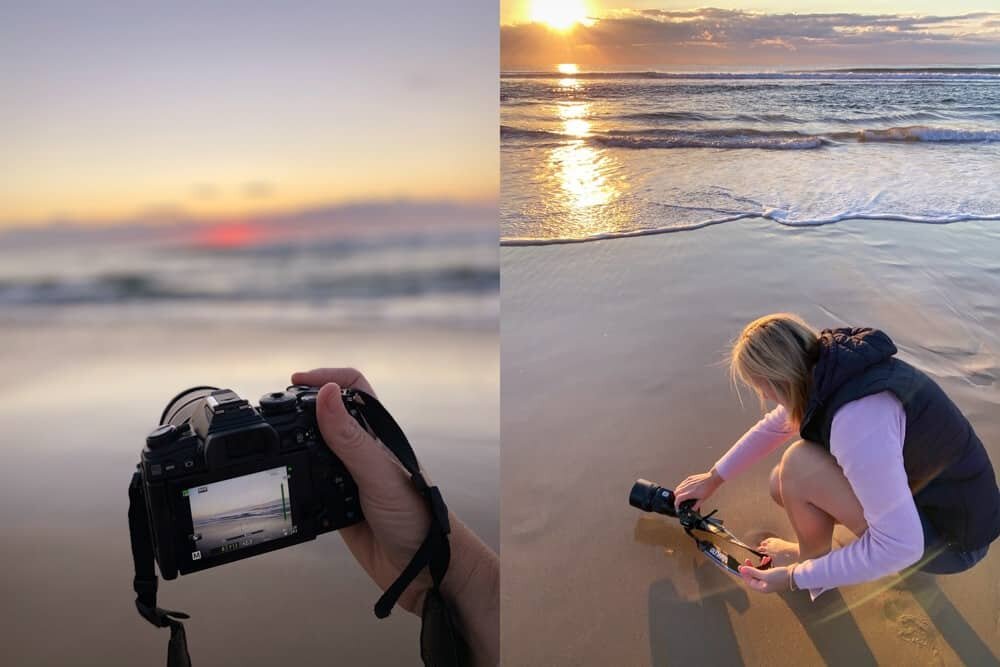 Do I need a good camera to do this course?
Nope! You can use whatever camera you're comfortable using in order to do the challenges and creative techniques. I do suggest having a camera that enables you to adjust the aperture (f-stop), ISO and shutter speed as a starting point. In terms of lenses, you can again use whatever you currently have as I won't be referring to any specific equipment, only sharing tips from what I use to capture images.
You can use a phone if you like, the negative to this is you won't be able to print large format images (which could be beneficial for selling prints!) and having RAW camera files can be hugely beneficial when editing.
To take a peek at what I currently use you can read 'What's in my Camera Bag'.
How is the course delivered?
All online! You'll receive access to an online learning portal where you can read the course content and also download each workbook.
This is NOT a video course. I strongly believe I can include much more information and provide a more in depth course by writing and compiling the topics into downloadable workbooks with visual examples. This format allows you to download and read through the content again and again for years to come.
There is a private Facebook group where we can all chat, network, share ideas and ask questions – you're also welcome to email me directly once you've enrolled into the course.
How much time do I need to dedicate each month?
The course is set over a six month period with new course materials sent on the 1st day of each month. You're welcome to follow the course structure and complete challenges within the four week periods or alternatively, you can download them and complete at your own pace whether that's now or in two years time.
You can complete them as fast or slow as you like however most challenges/tips aren't just a quick check list of things to do, it's about developing longevity in the industry and working on your creative vision, not rushing to the finish line.
The monthly challenges are designed to be completed in roughly 10hours which includes time reading, planning, photographing and editing. There's no right or wrong way to approach the course materials though as I'm very aware that learning is a personal journey and that we all have various commitments with work/family.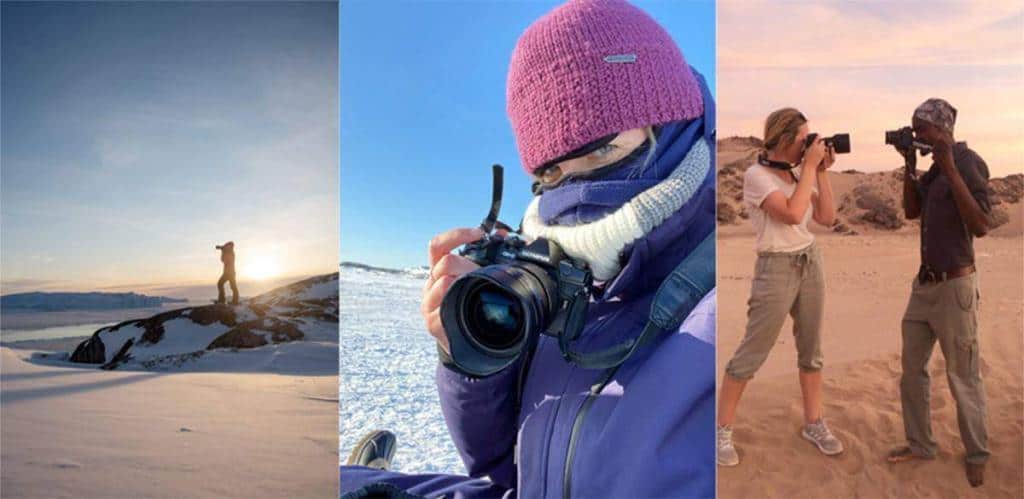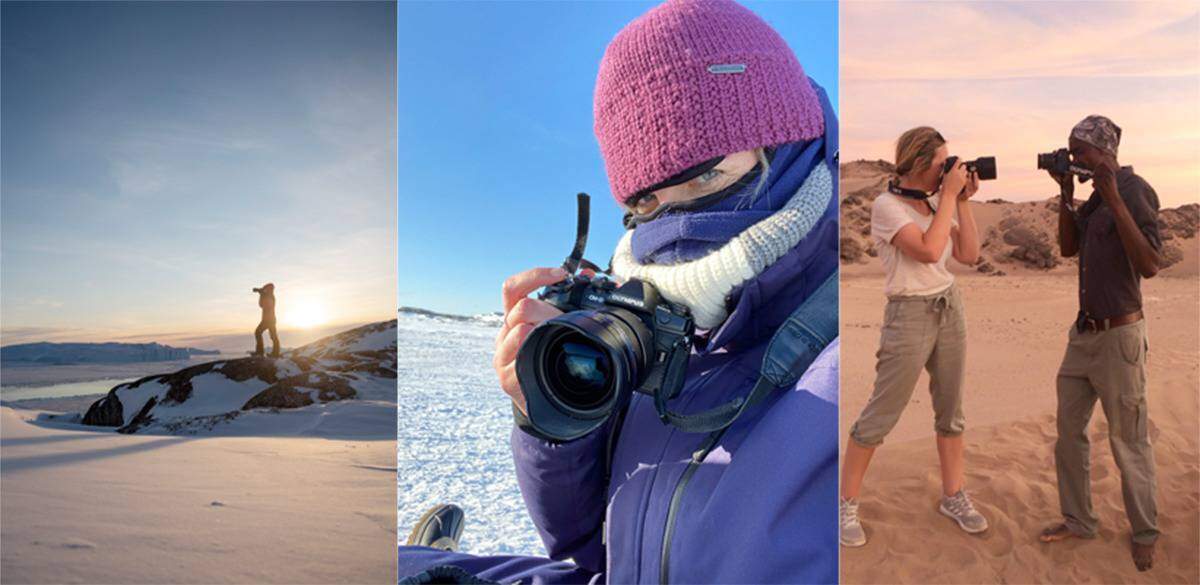 When does the course start?
The course is available for you to commence whenever you like via the self-study method here. Alternatively, it's offered as a group online program with structured monthly workbook releases twice per year with the next start date being in the second half of 2022.

Email me directly via hello@thewanderinglens.com if you have any questions at all or wish to be notified when registrations open.
[do_widget "Custom HTML"]
Who is this course NOT for?
Online learning isn't for everyone and some of us need that face to face learning environment to soak it in. If that's you, the downloadable format of this course may not suit. Ideally I'd love to be hosting photo tours so we can all meet in person and learn amongst the environments and elements but for now, an online format is the only option. If you're like me and love reading, eBooks and having the content on hand to use browse through whenever you need a refresh or inspiration, then this course will suit you just fine.
Those who need individual guidance and structured step-by-step encouragement would also perhaps benefit from a different type of course or a local photography group in which you can network and meet with in person. Due to the online nature of this course and that most people participating will be in various time zones, there are no live discussions (however there is the Facebook group for discussions + questions!) and I'm unable to offer personalised guidance beyond the included Portfolio Review. It's designed to be flexible and fun, allowing participants to have the information available to use whenever they like without the pressure of strict deadlines or assignments.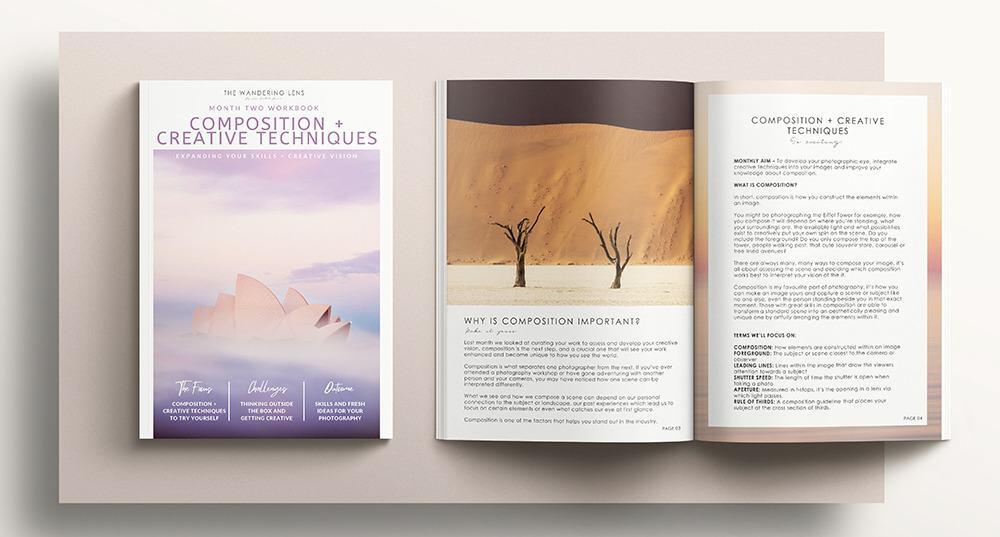 What makes you qualified to offer the course?
With 16+ years working as a professional photographer, creative business owner and partnering with a number of international brands, this course is built from my own experience. You can read about my career here and here which spans across multiple genres including photojournalism, wedding, underwater, landscape and travel photography. My experience in building various businesses within photography will also go towards the course content covering marketing, website development, having a business plan, goals and social media.
For the past five years I've also been hosting photo tours and workshops around the world. Meeting and teaching photographers of all levels has given me a greater understanding of not only what people want to learn but how, leading to my course structure of creative challenges and accompanying tips. I love seeing people improve their creative vision and get excited about the possibilities of photography and have created this course of a way of allowing you to learn at your own pace and naturally develop as a photographer.
Why are you offering this course?
To be honest, I never thought I would offer an online photography course as I love being out in the field and teaching people on photo tours and workshops. Seeing the faces of photographers when they master a creative technique or witness a beautiful sight or scene I've included on a tour itinerary is really just the best! But, then 2020 and Covid-19 happened. Like many people, my plans for the year (and years) ahead had to change. It meant I had to cancel all upcoming tours, trips and I'm hesitant to plan for 2021/22 as I'm not sure when travel will be a possibility again without restrictions. Then this little idea popped into my head.
I've got all the content from leading workshops and writing tutorials and articles on The Wandering Lens so why not compile it into an online learning program! As soon as the light bulb went off I got so excited about the possibility of being able to help photographers regardless of where they are based. Wherever you live you can join, all you need is a WiFi connection and camera! And if you really want to make my day you can send photos so we can pretend to be on a photography adventure while you work on the creative challenges haha.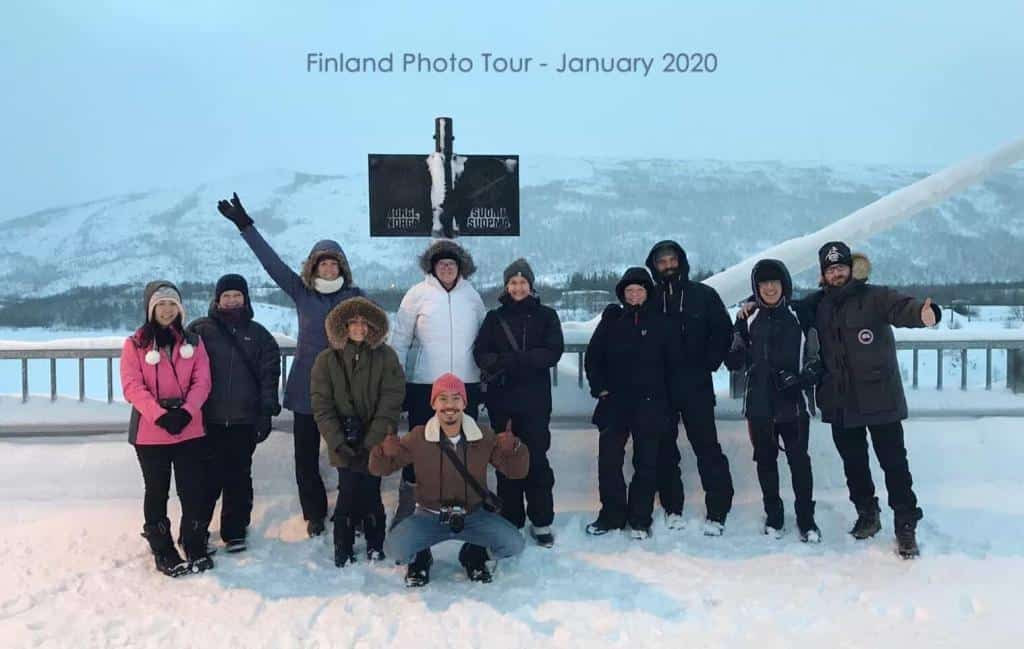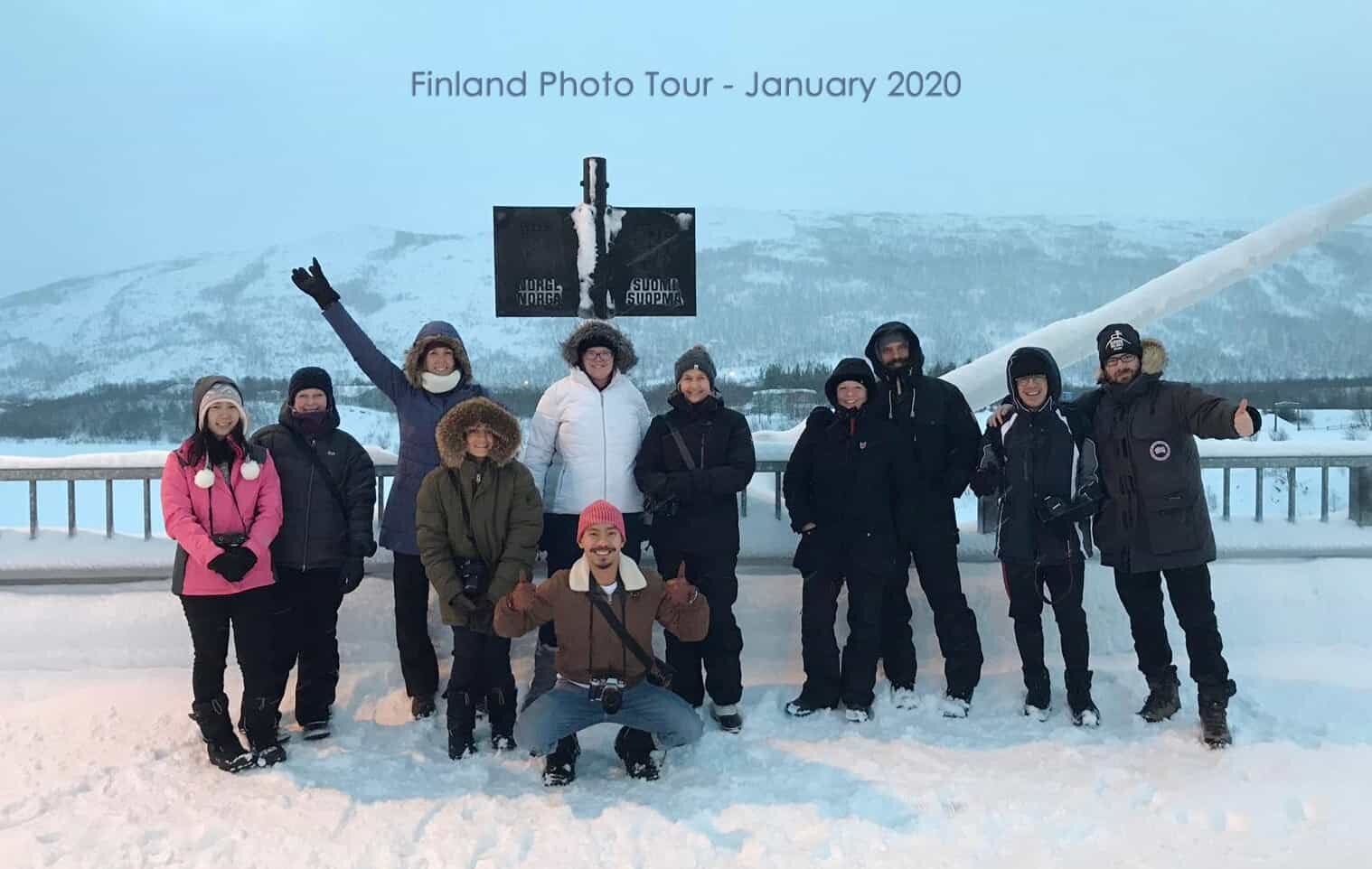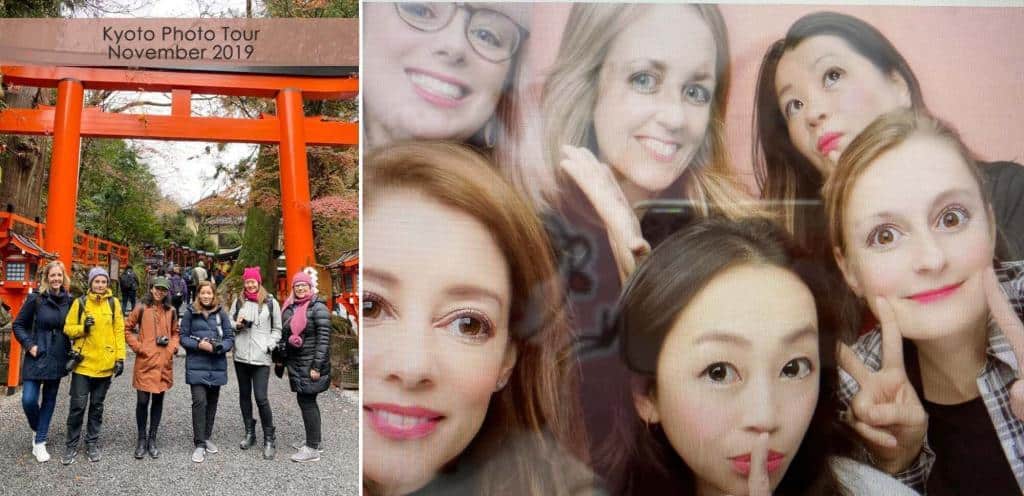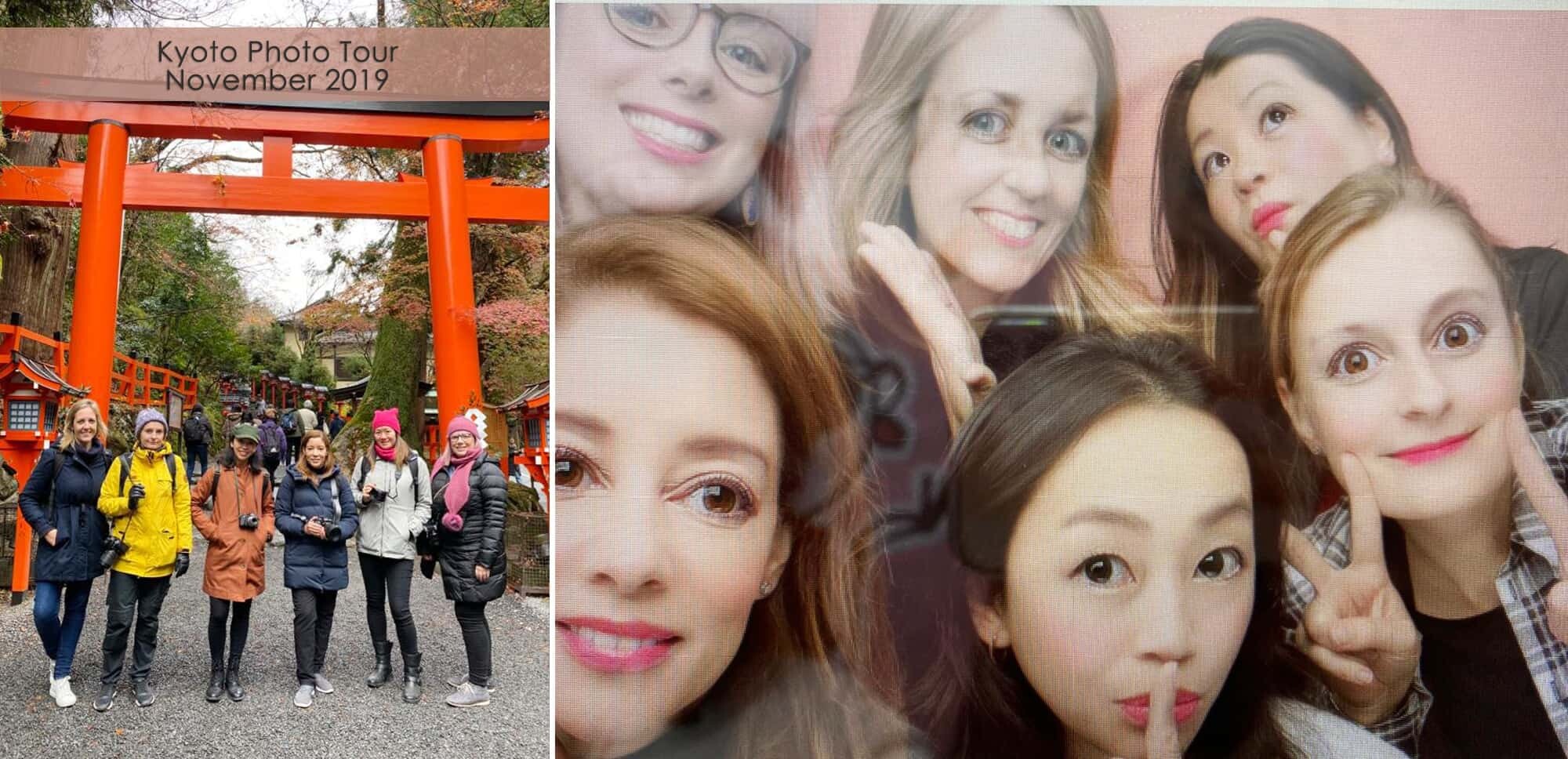 What is the course outline?
Each workbook has a different focus to ensure you're working towards developing both your creative vision and portfolio.
Workbook One :
Curating Your Work | Brainstorming Creative Vision Ideas | Assessing Your Skills + Goals
*This will set you up for the months ahead, allowing you to start with a clear understanding of your own work, what you need to improve on and goals for the end of the course.
Workbook Two:
Composition | Creative Photography Techniques + Tips | Creative Challenges
The aim this month is to put some habits in place and develop your creative mindset.
Workbook Three:
Incorporating + Working with Light | Creating Consistent Colour Palettes + Style
Getting your work to the point where it's recognisable and cohesive as a portfolio.
Workbook Four:
Exploring genres such as minimalist landscapes, travel, portraits, aerials + underwater
Opening up possibilities for your work and learning some techniques associated with each.
Workbook Five:
Editing and workflow, putting steps in place to ensure you've got the tools + knowledge to produce professional results for future clients or image collections.
Workbook Six:
Finding clients, career paths + business plans. This won't end abruptly as your photography will of course continue growing as your career progresses, instead, this final month will conclude with ways to approach finding work as a photographer and developing diverse income streams.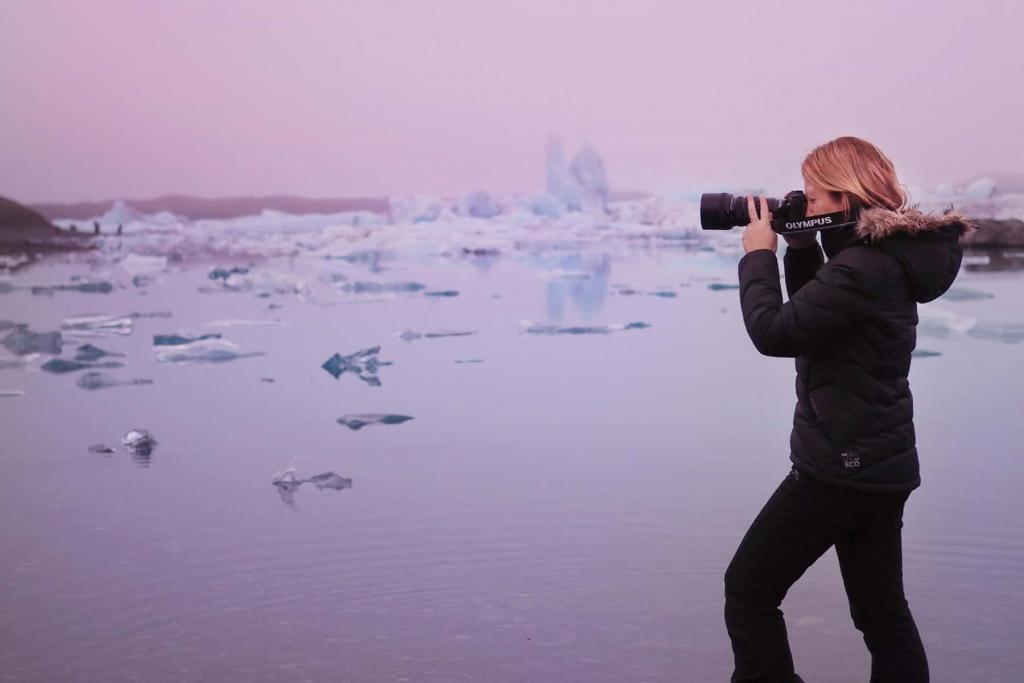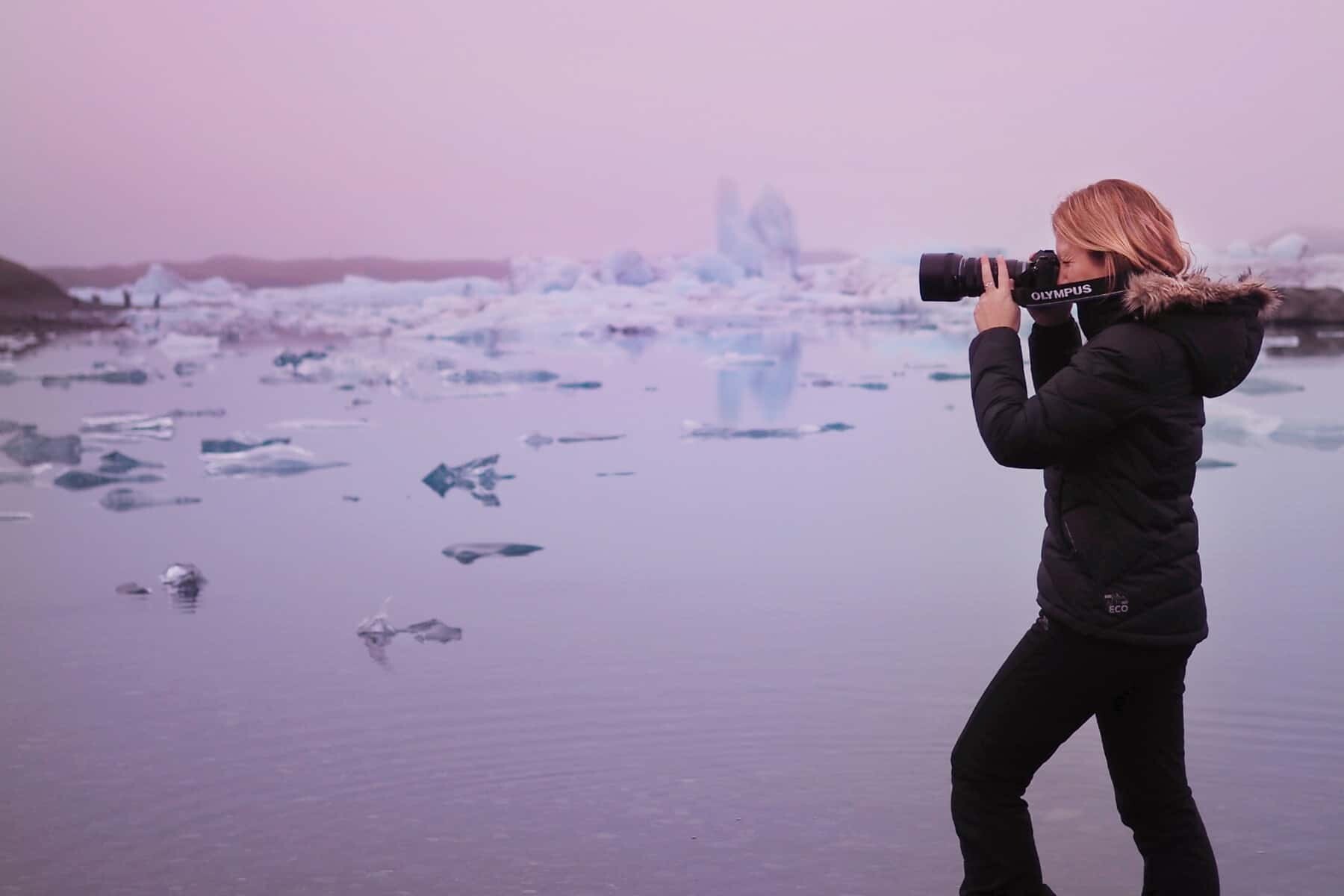 A little note from me –
Every single person will have a different journey in photography. We all see the world in a different way and I love helping to encourage and reveal the possibilities and talents that you've got hiding within. After meeting photographers, both amateur and advanced from around the world on my photo tours in places like Iceland, Japan, France and here in Australia, I get so much happiness from seeing my clients (and now friends) succeed.
Your goal may be to simply produce better photos to get more likes on Instagram, it may be to create a coffee table book of beautiful images or it may be to forge a creative career that sees you achieve longevity in the photographic industry. Whatever they are, let's work together to see if we can make them happen!
The final outcome depends on how your work develops, the approach you take and the vision/plans you create. I can't guarantee you'll find work or have a successful career, no one can but I want to help give you the knowledge and creative thought process required to make some changes and attempt something exciting with your photography.
If you've got any additional questions you're more than welcome to email me directly via hello@thewanderinglens.com
Hopefully I'll get to see some of your photographs soon!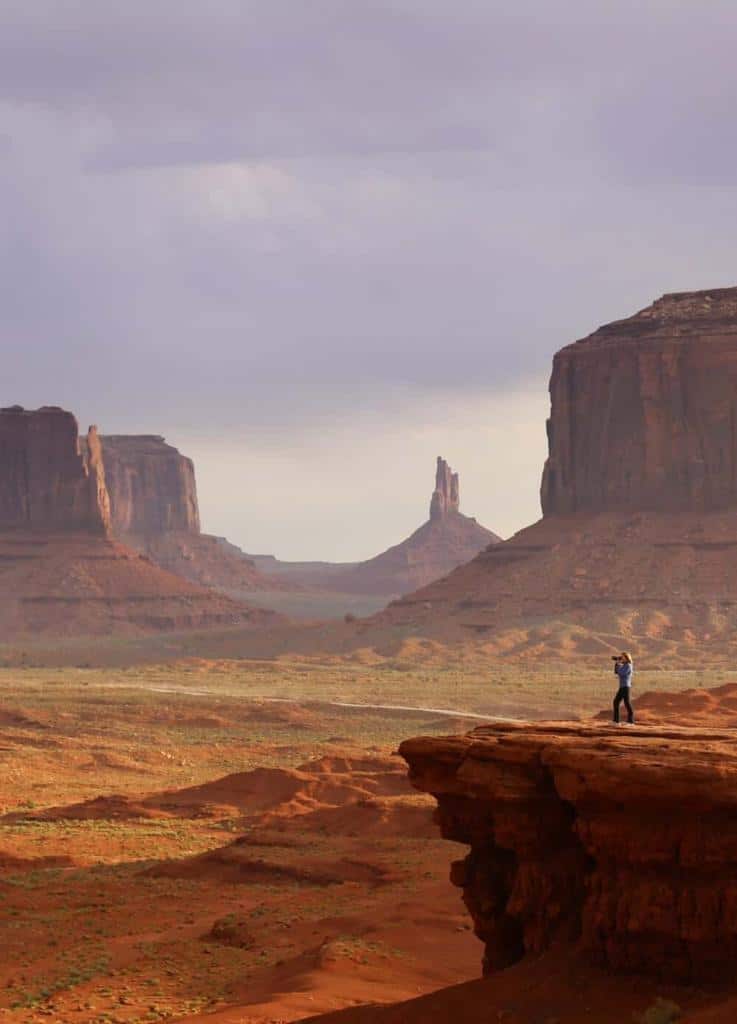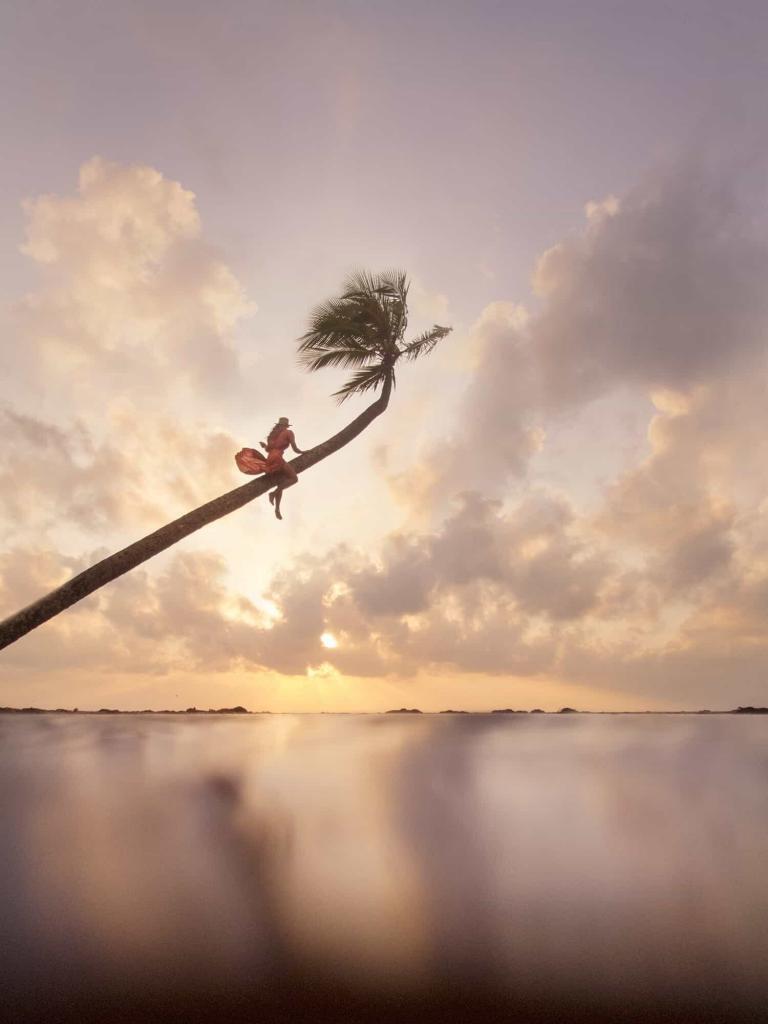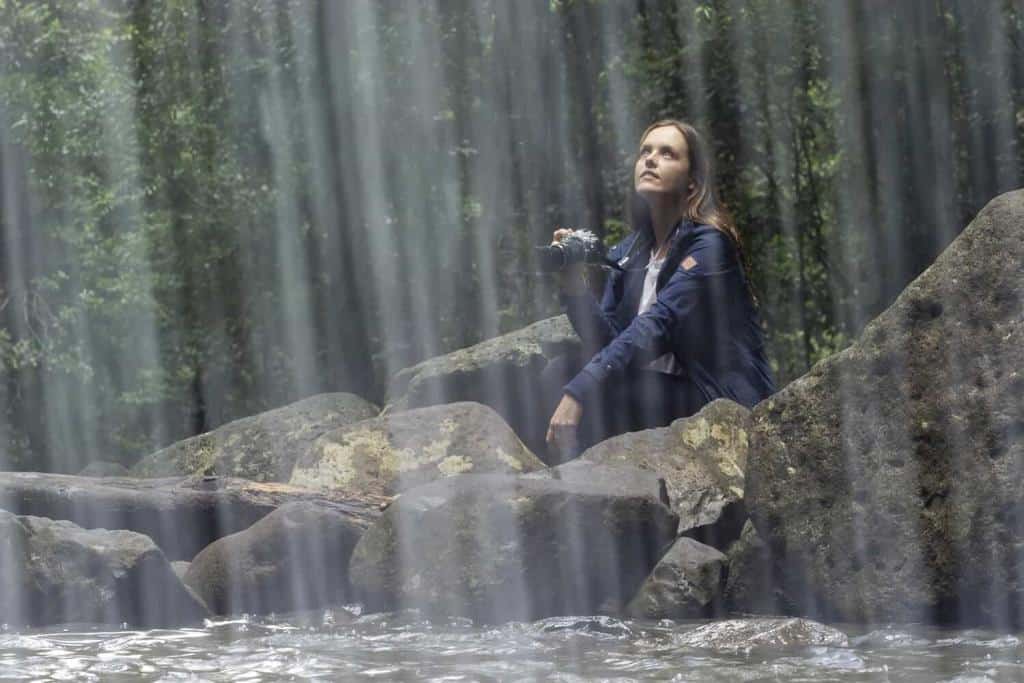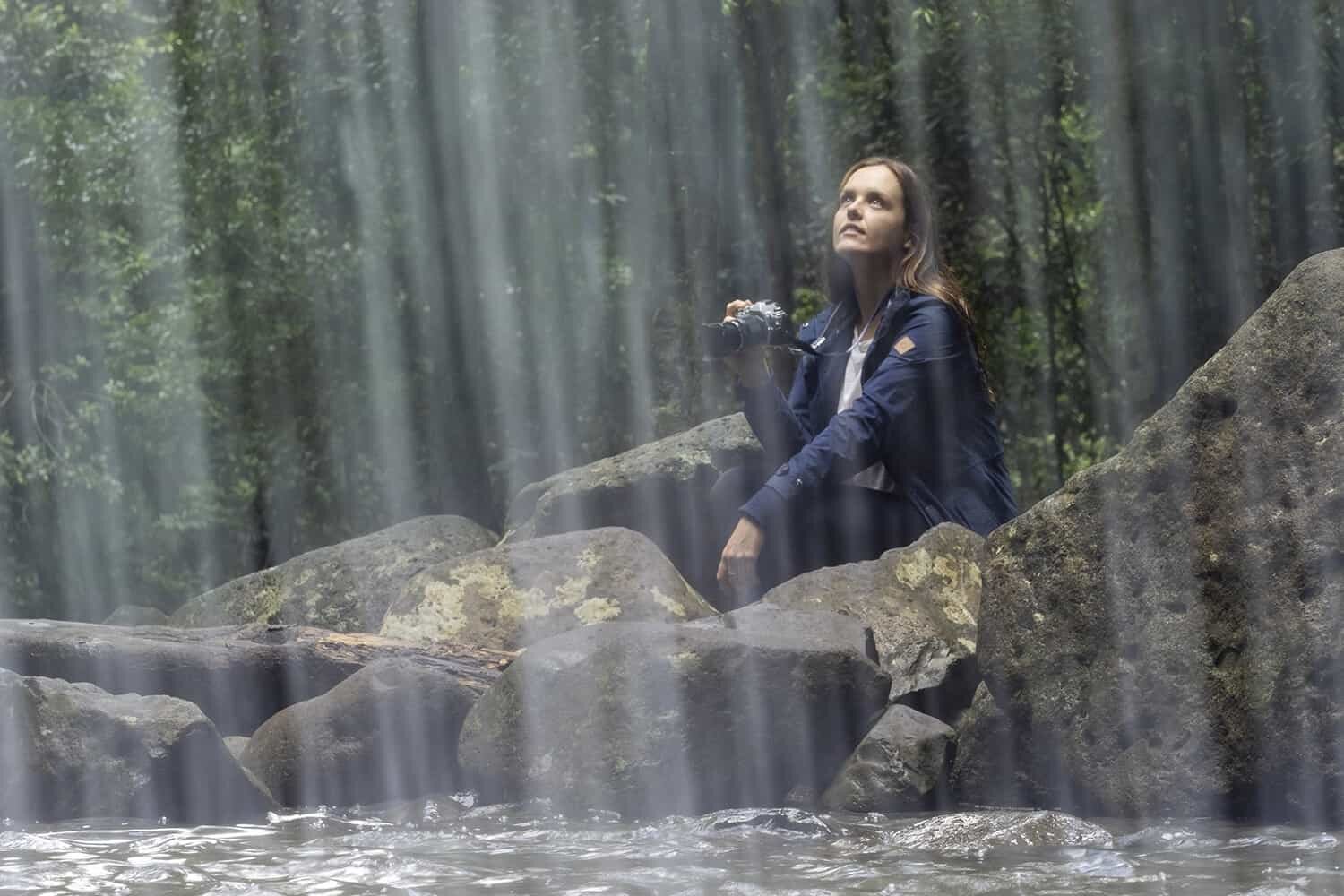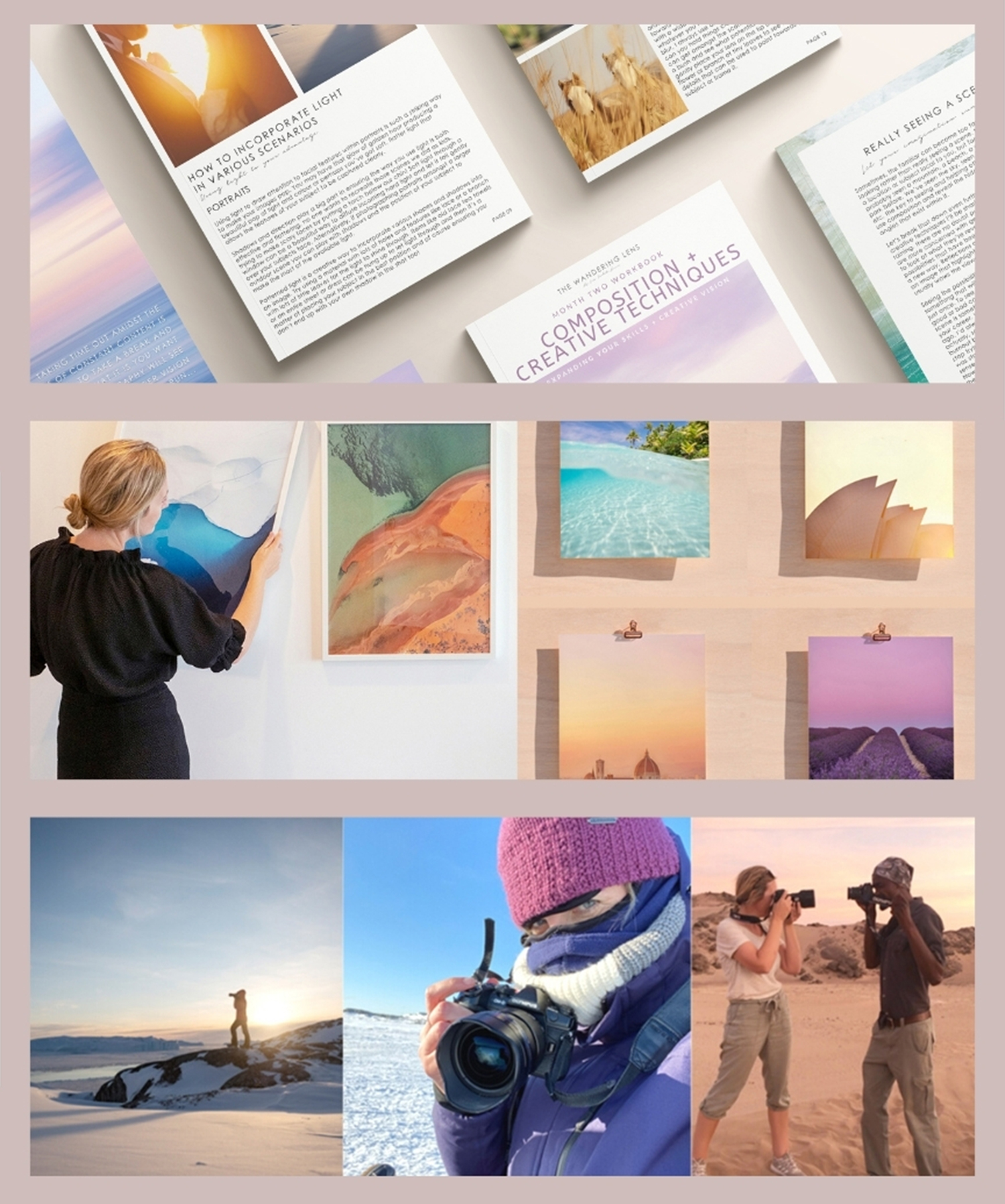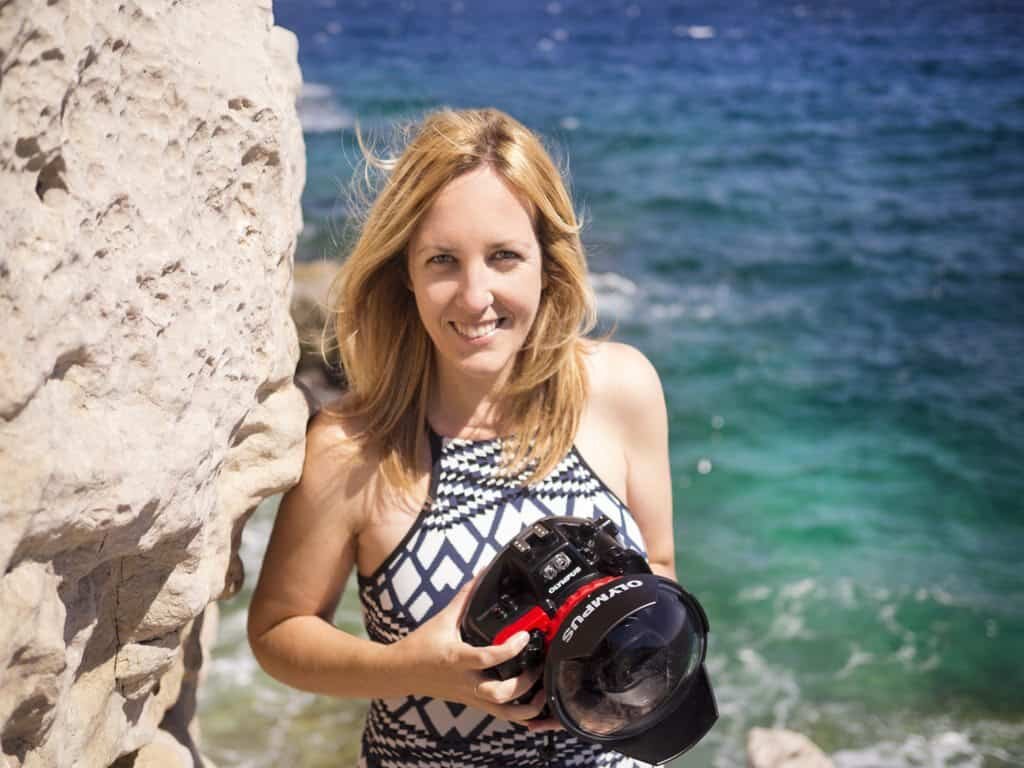 Hello! I'm the founder and photographer behind The Wandering Lens.
With 17+yrs experience as a professional travel and landscape photographer, all advice found on this site is from my personal experience on the road. I hope it's useful for your own travels and would love to hear in the comments about your trips and experiences around the world.