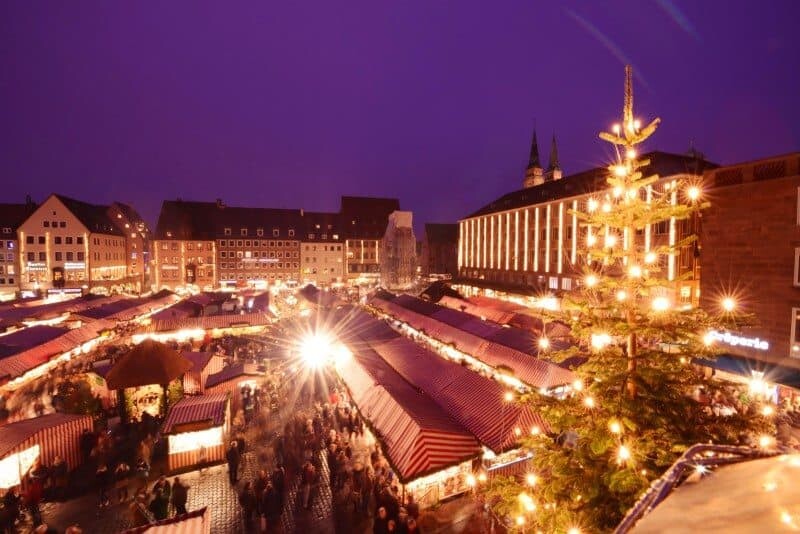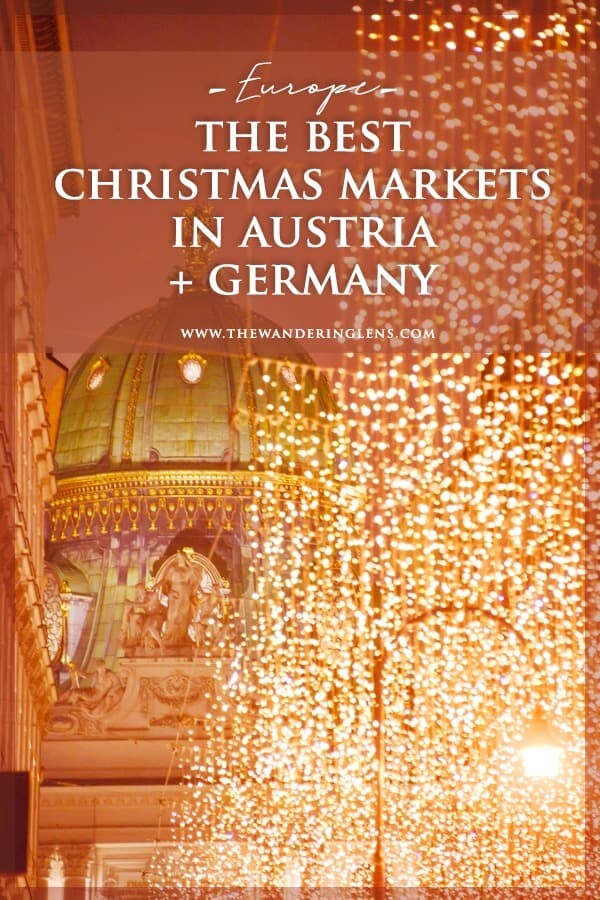 From Nuremberg to Vienna – Your Guide to Some of Europe's Best Christmas Markets
As an Aussie, Christmas has always been about a day by the beach and a barbeque in the hot sun. Santa arrives on a surf board, speed boat or jetski and the possibility of snow is about the furthest thing from our minds.
This year though I'm in Europe wearing the biggest coat I own paired with the thickest scarf I've ever seen. It's basically a blanket I wrap around my neck.
It doesn't really feel like a typical December but Christmas still seems to be all around me in a different way. And I'm loving it.
Christmas in Europe has that special feeling where suddenly all the carols make sense. The words to 'Winter Wonderland' are a daily ritual and jingle bells seems to have a little more jingle to its beat.
Real Christmas trees are sold in florists, mulled wine is rolled out in the barrel load and an early sunset each day means more time spent walking under twinkling lights in the evening.
From late November, Christmas markets become the hub of jolly spirit and festivity in towns and cities throughout the continent.
Last week I sailed with Viking Cruises down the Danube River to see as many markets as possible in seven days. We started with the numerous markets of Vienna and ended up in what is regularly named as the best Christmas market in Europe, Nuremberg, Germany.
Take a peek below at a photo story filled with fairy lights, wooden stalls of goodies, hand crafted ornaments and so much Santa!
Here is a little map if you happen to be in the area at the moment or are planning a trip for December 2016…
Austrian Christmas Markets
Vienna, Austria – Natural History Museum, Maria-Theresien-Platz
We stumbled across this market whilst looking for somewhere warm to hide out of the cold. From the steps of the Natural History Museum, the glowing smoke of market stalls wafts over the grand monuments of Maria-Theresien-Platz. The market isn't the biggest in Vienna but it's less crowded and has a lovely mix of hand crafted ornaments, food and of course you can enjoy a Glühwein with views of the impressive museum buildings either side of the park.


Vienna, Austria – Rathausplatz, Town Hall
The golden ticket of Christmas markets in Vienna, Rathausplatz is alive with the spirit of all things noel. Trees throughout the park are filled with giant ornaments of love hearts and violins while below the gardens are dotted with light installations for children to play amongst. Roasted chestnuts, specialty hams, pretzels and what the market is known best for…its weiners. Inside the Rathaus (Town Hall) you'll find just as much activity with an interactive cooking and crafting experience for the little ones, we headed inside to warm up our frozen faces and it felt just like Santas workshop!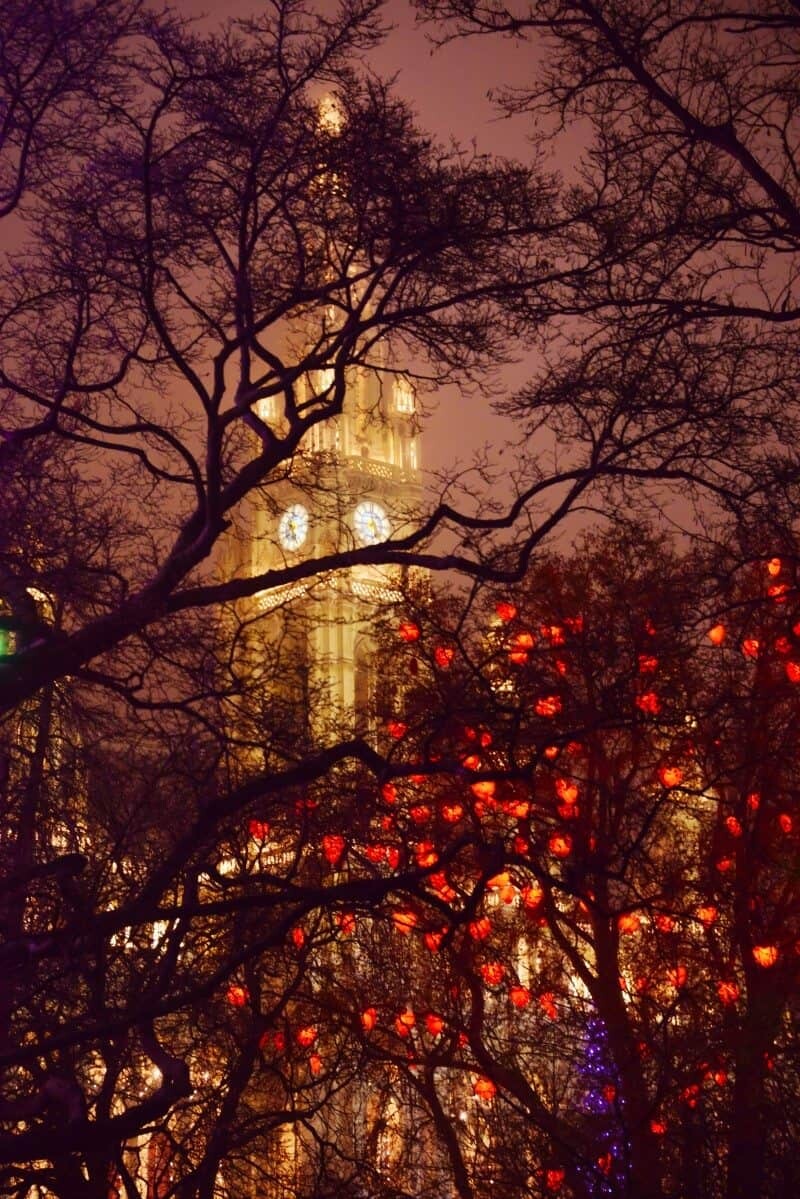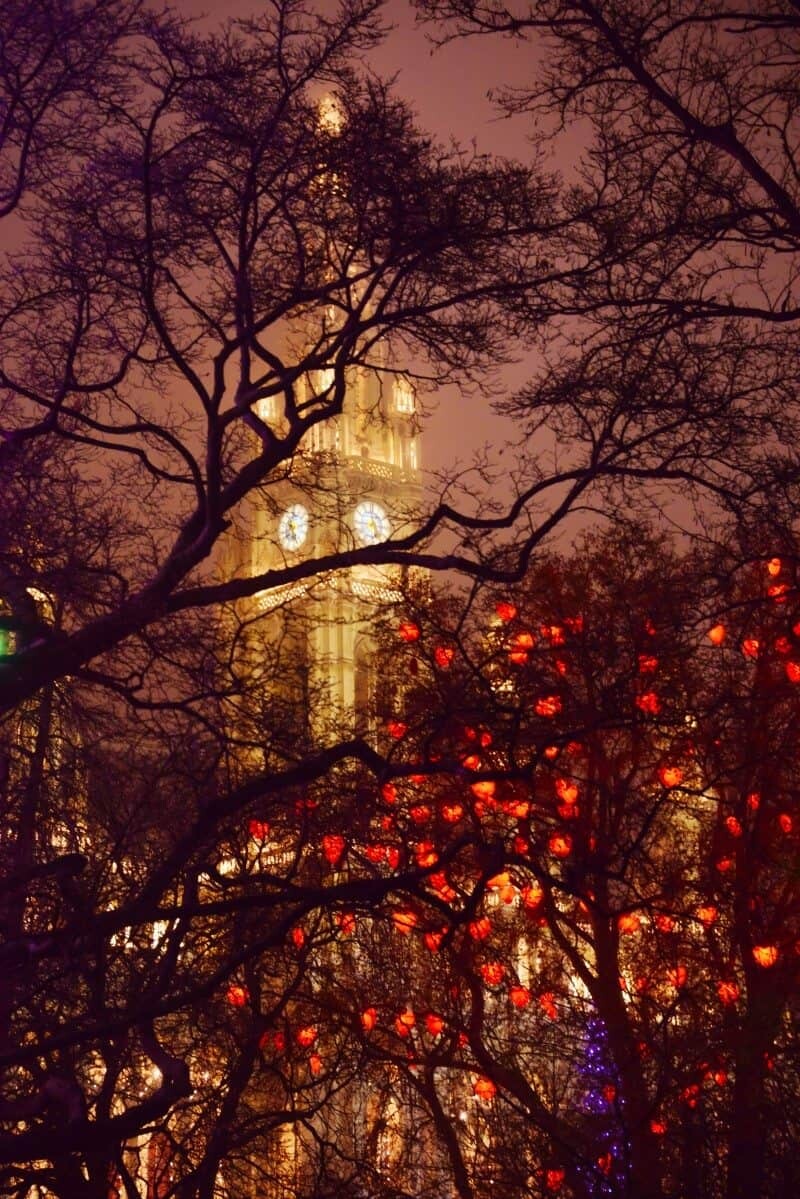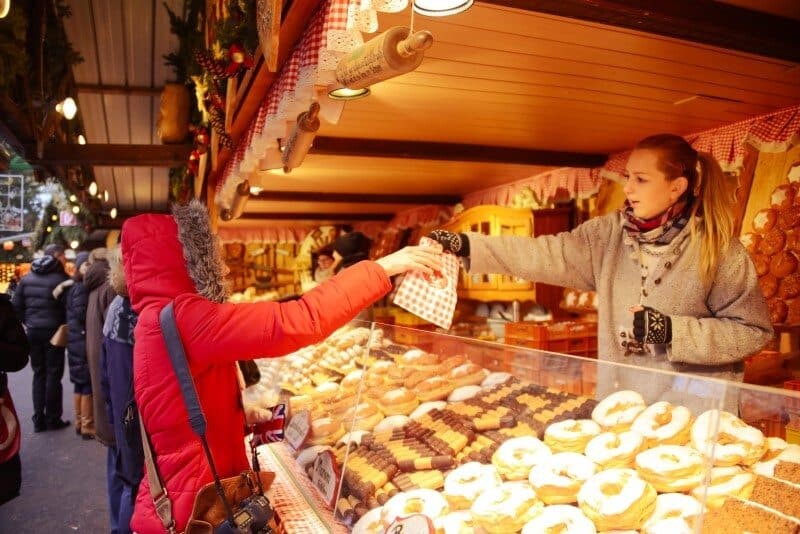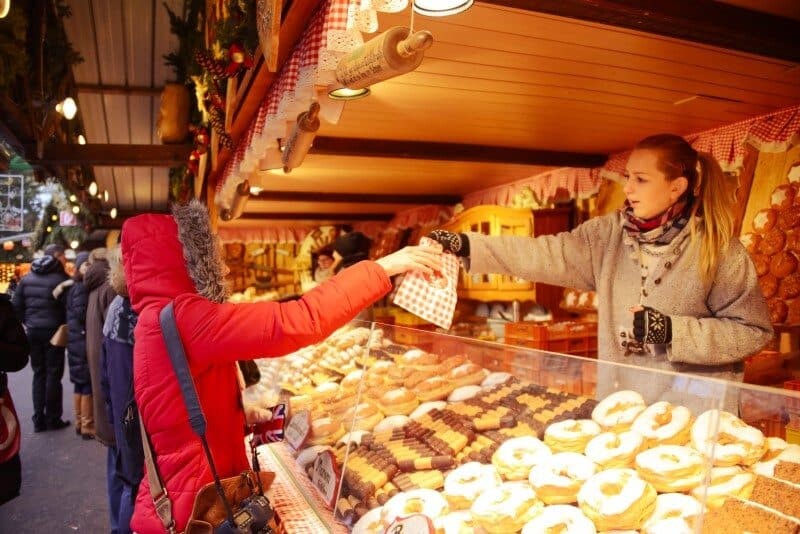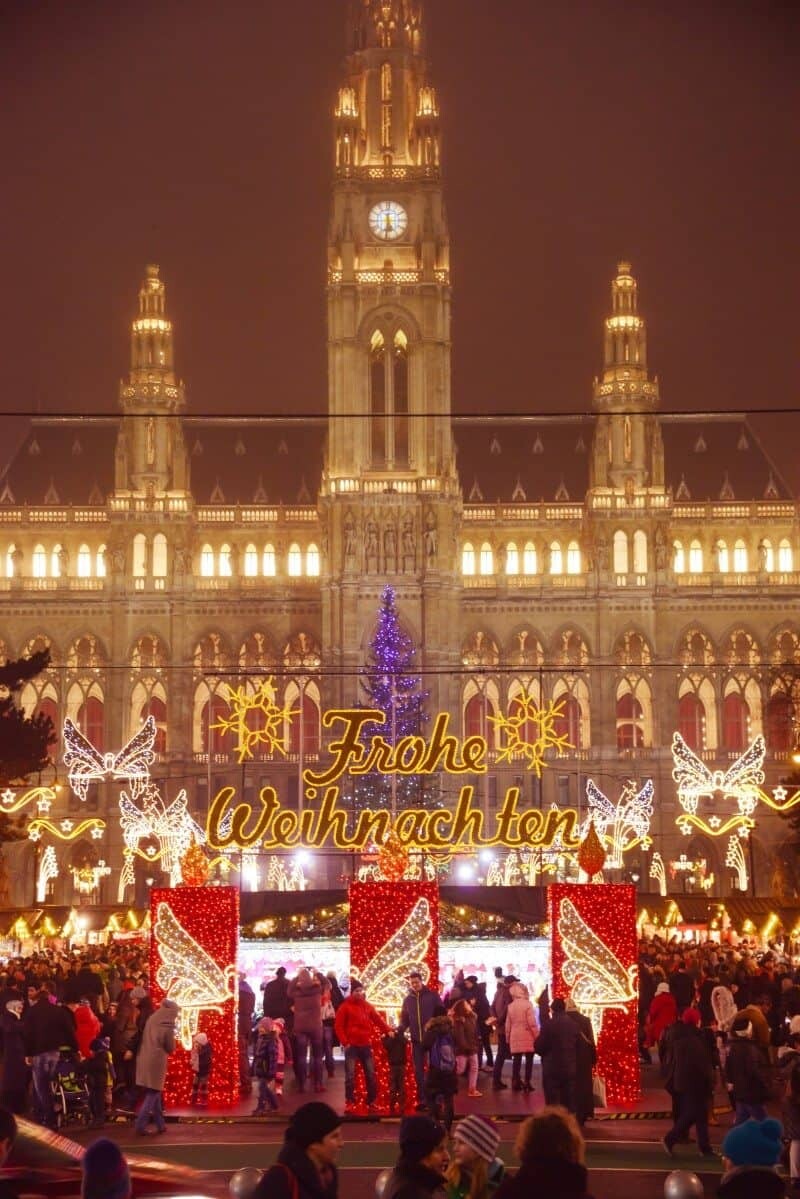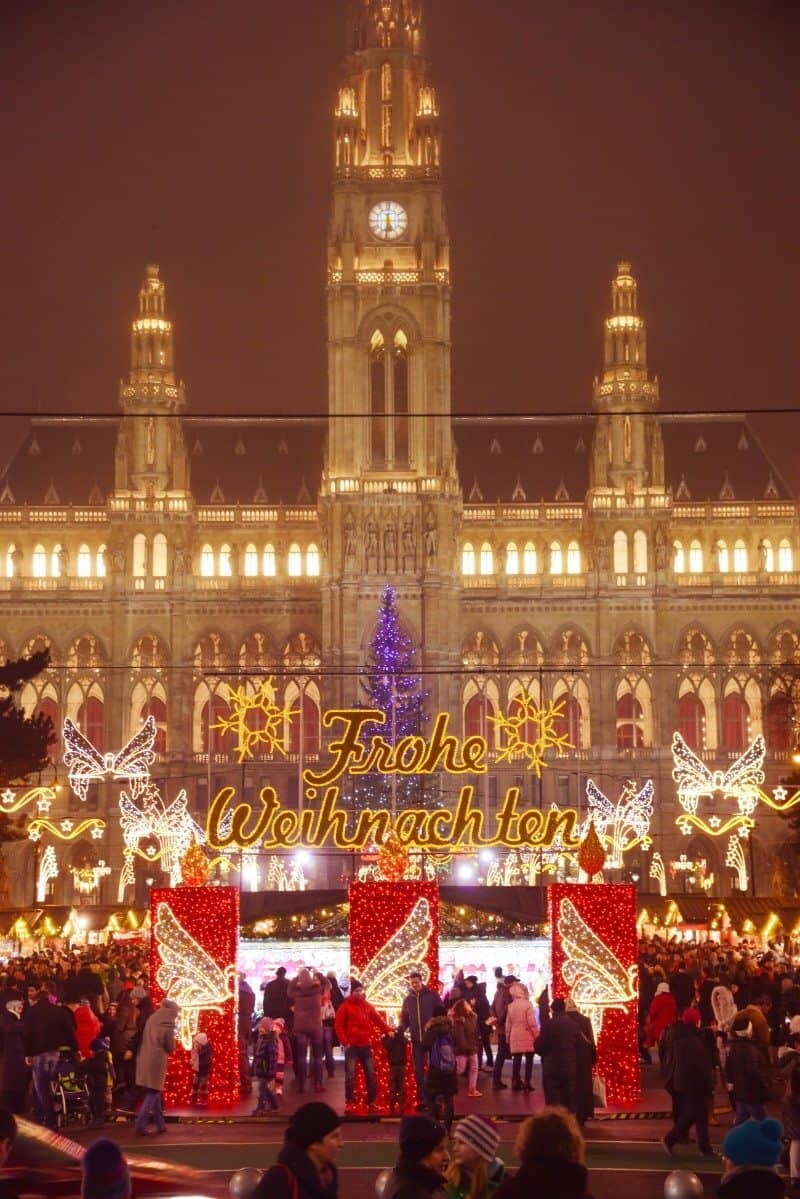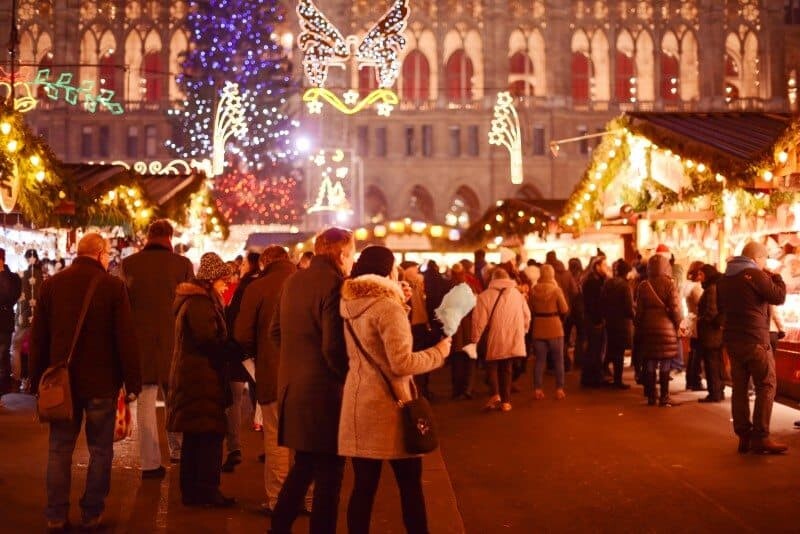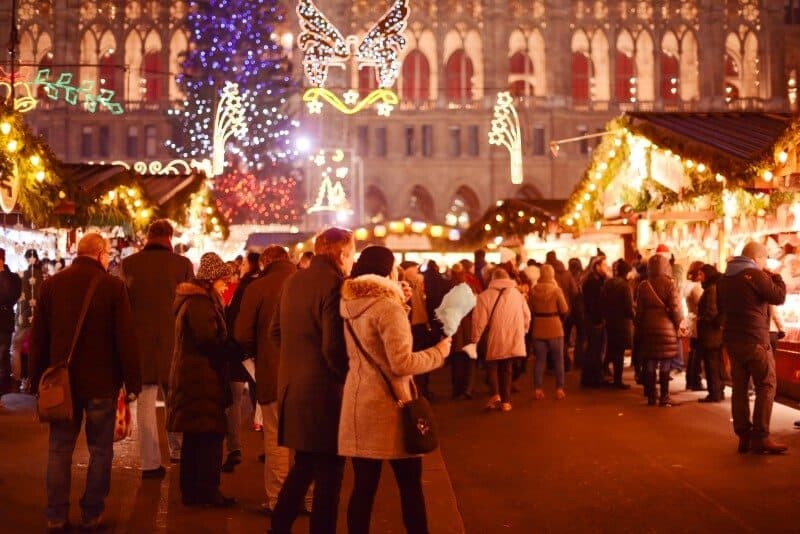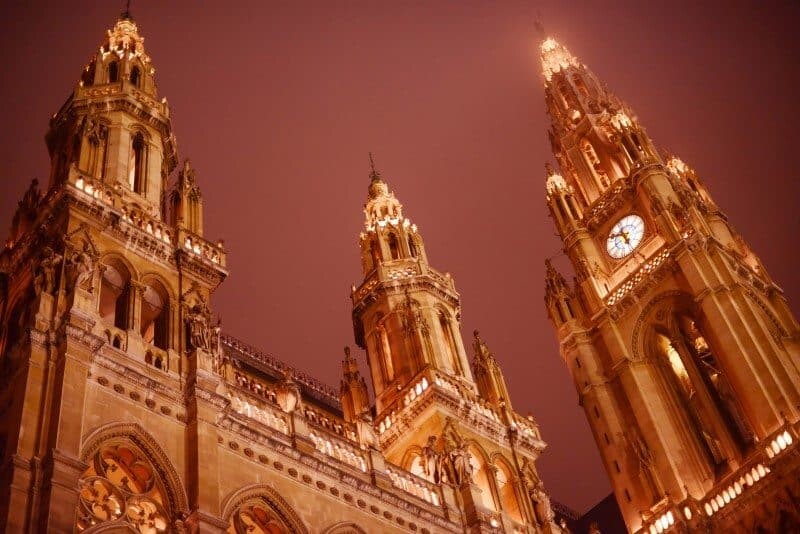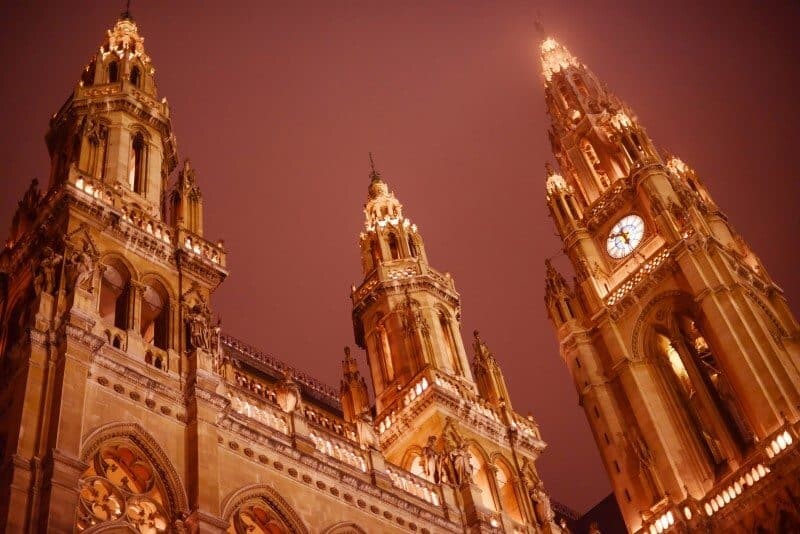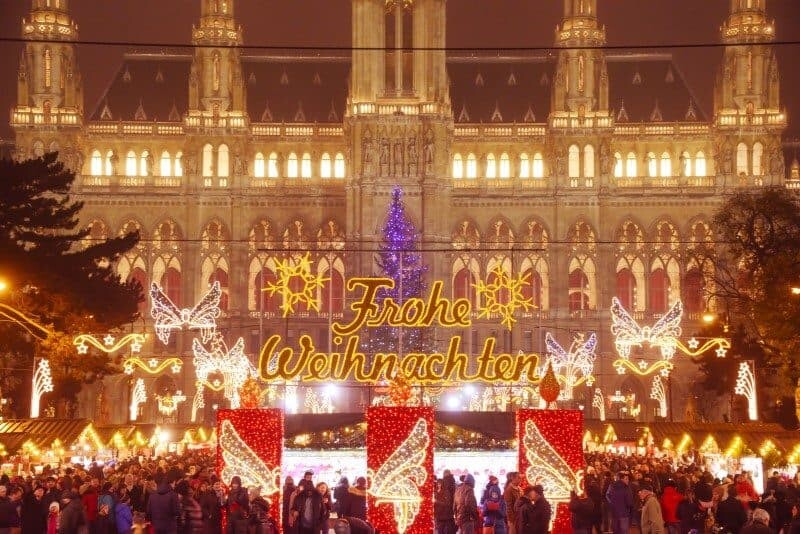 Schönbrunn Palace, Vienna
With a glowing imperial backdrop, Schönbrunn Christkrindle Market is filled with artisan stalls of original hand-made gifts and nativity sets. The scene itself is worthy of a visit and it's just a short four stop subway ride from central Vienna. You can take a tour inside the palace however you can't take any photographs inside so if you're a keen snapper like me, it's best to hang outside and soak up the festive atmosphere!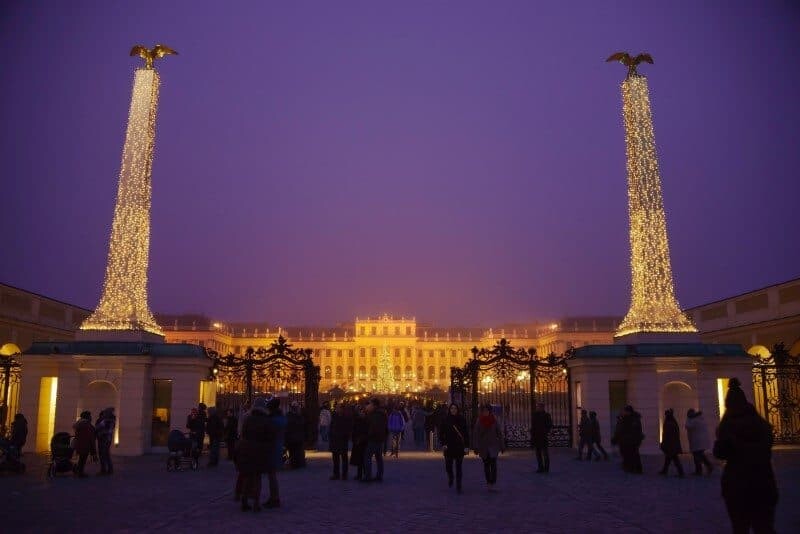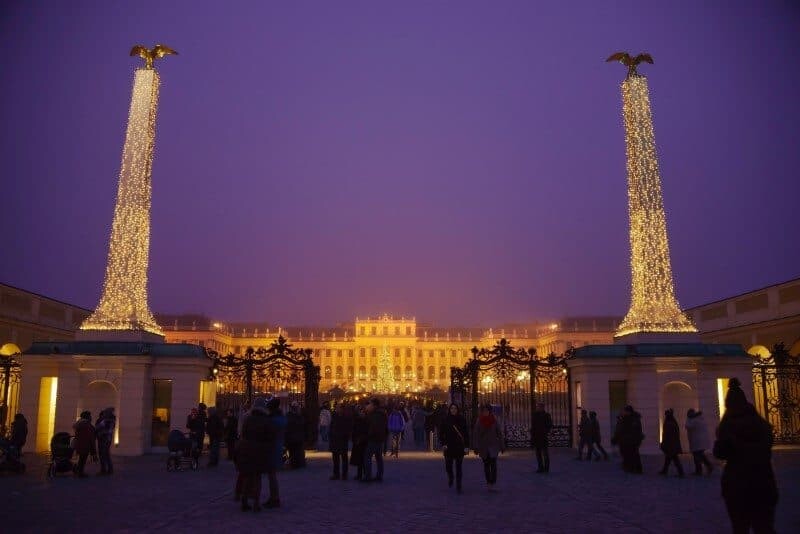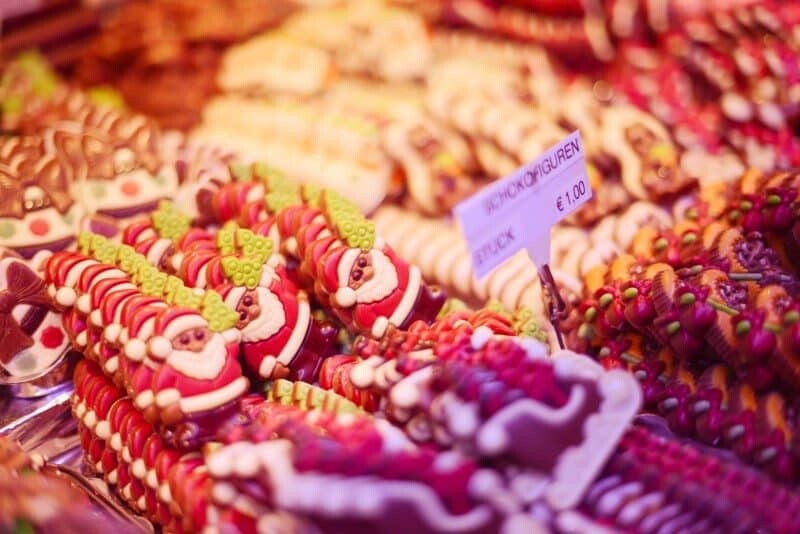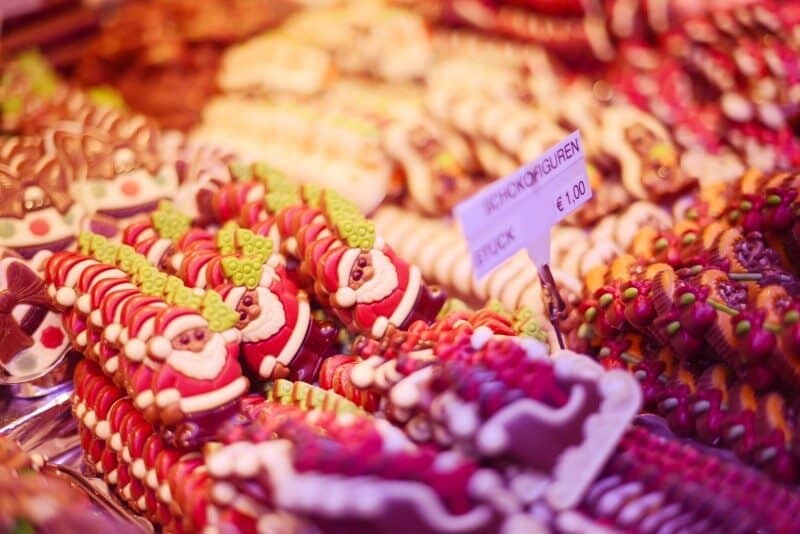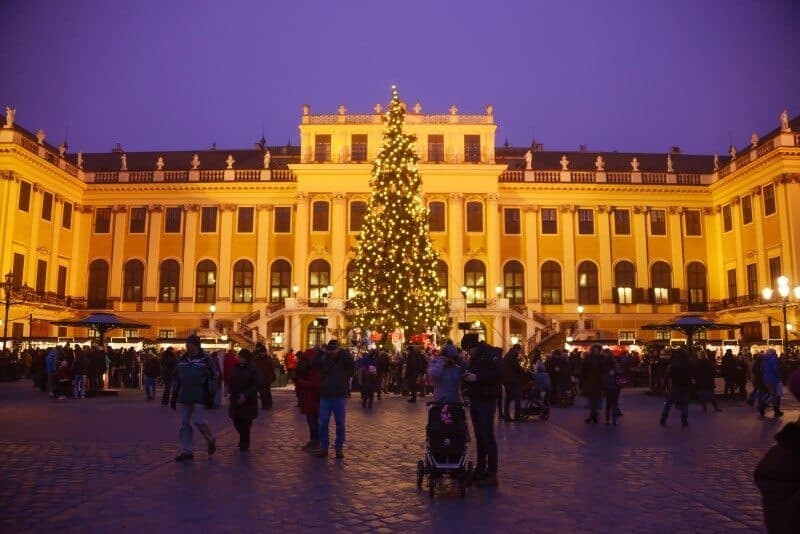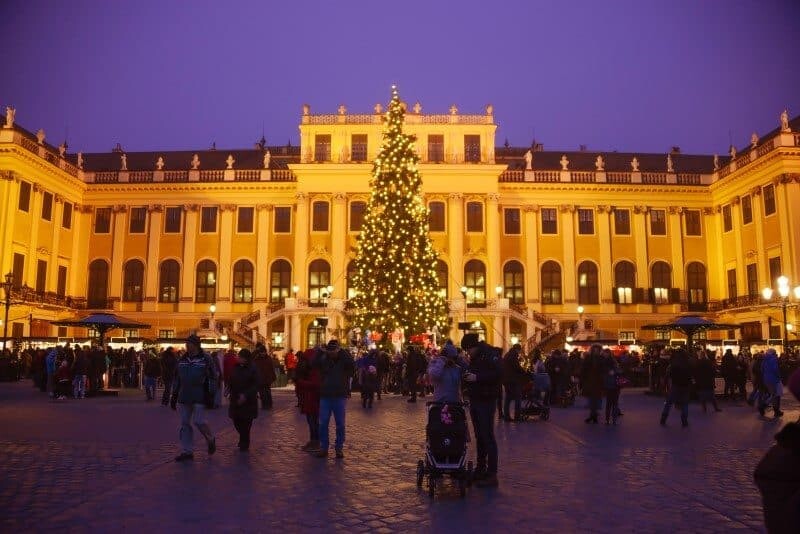 German Christmas Markets
Passau, Domplatz – St Stephan Cathedral, Germany
Passau is a colourful town wedged between the Inn and Danube rivers. Arriving at 10am just as the markets opened their wooden shutters we were surprised to see more than 50 beautifully decorated stalls. Everything from gingerbread 'Lebkuchen' to Schneballs (giant snowball shaped biscuits) were on sale beside wooden toys, raclette cheese and weiners.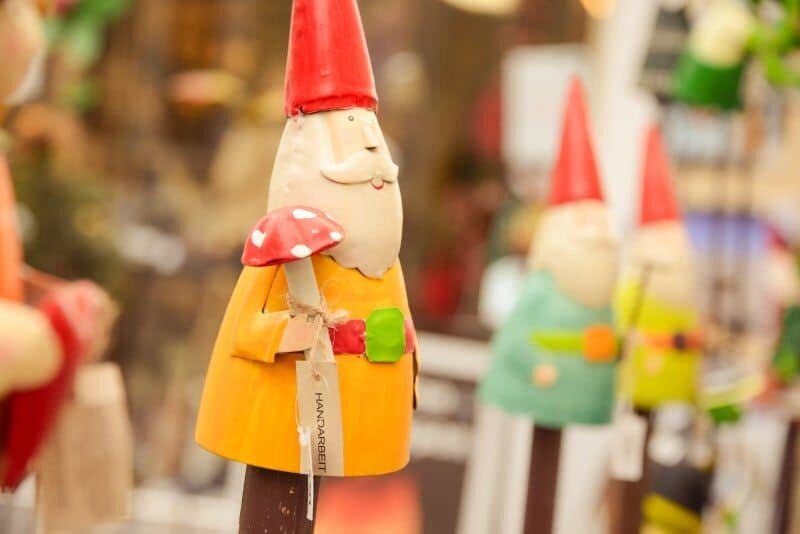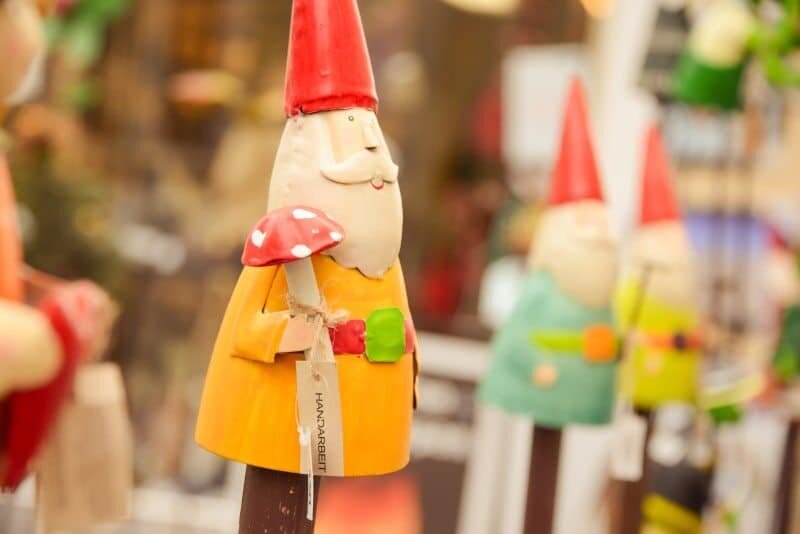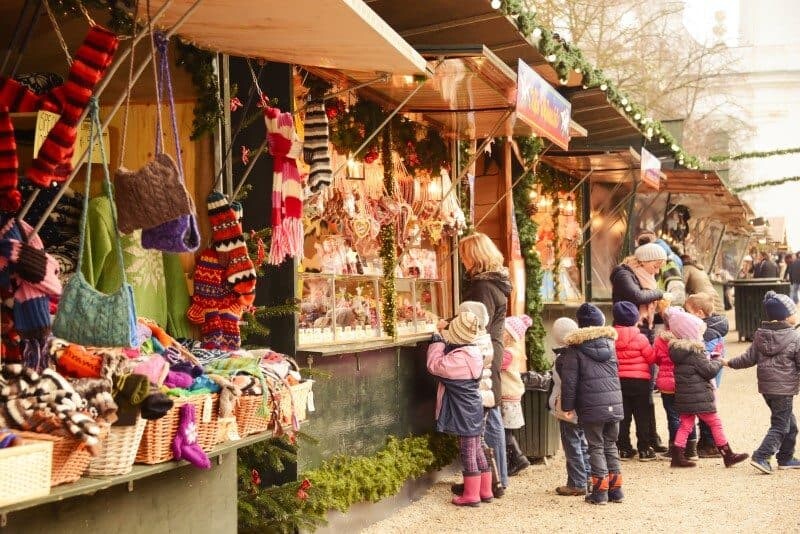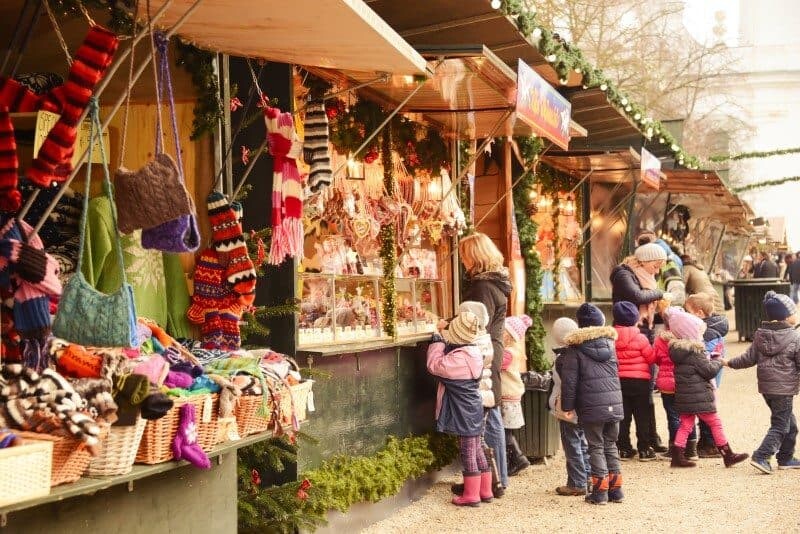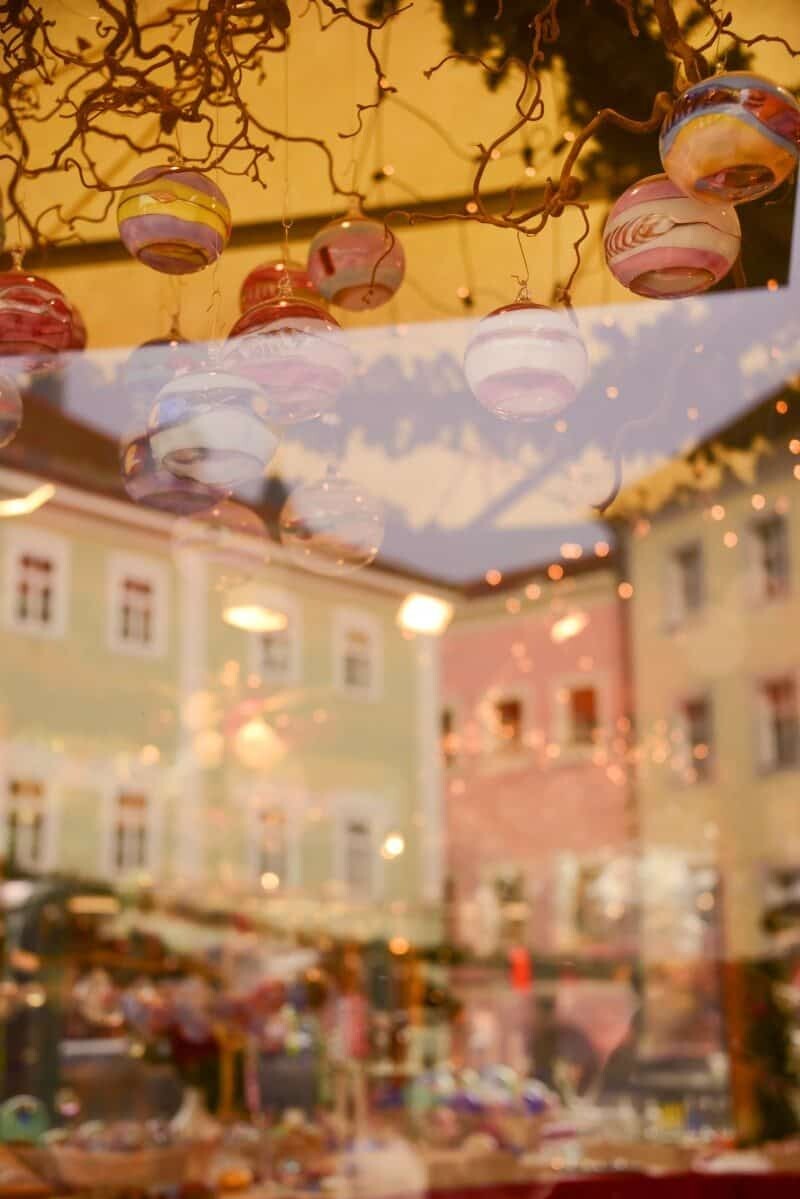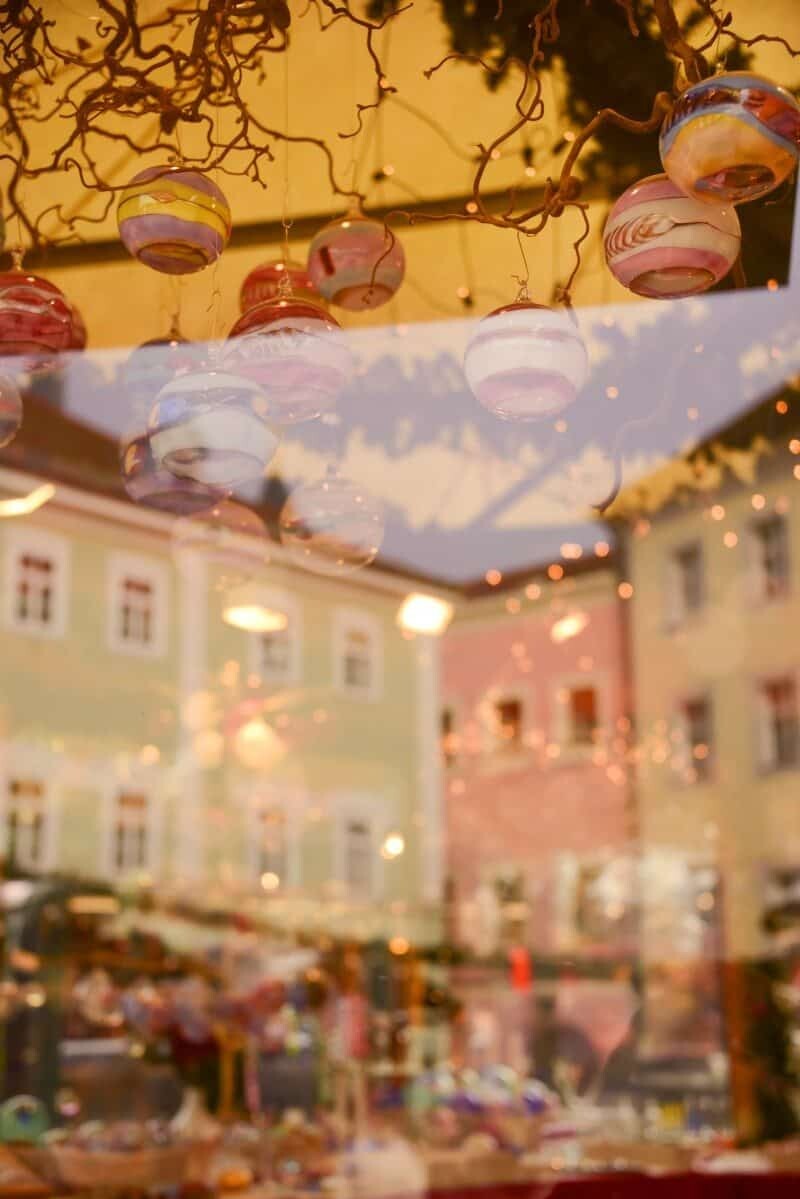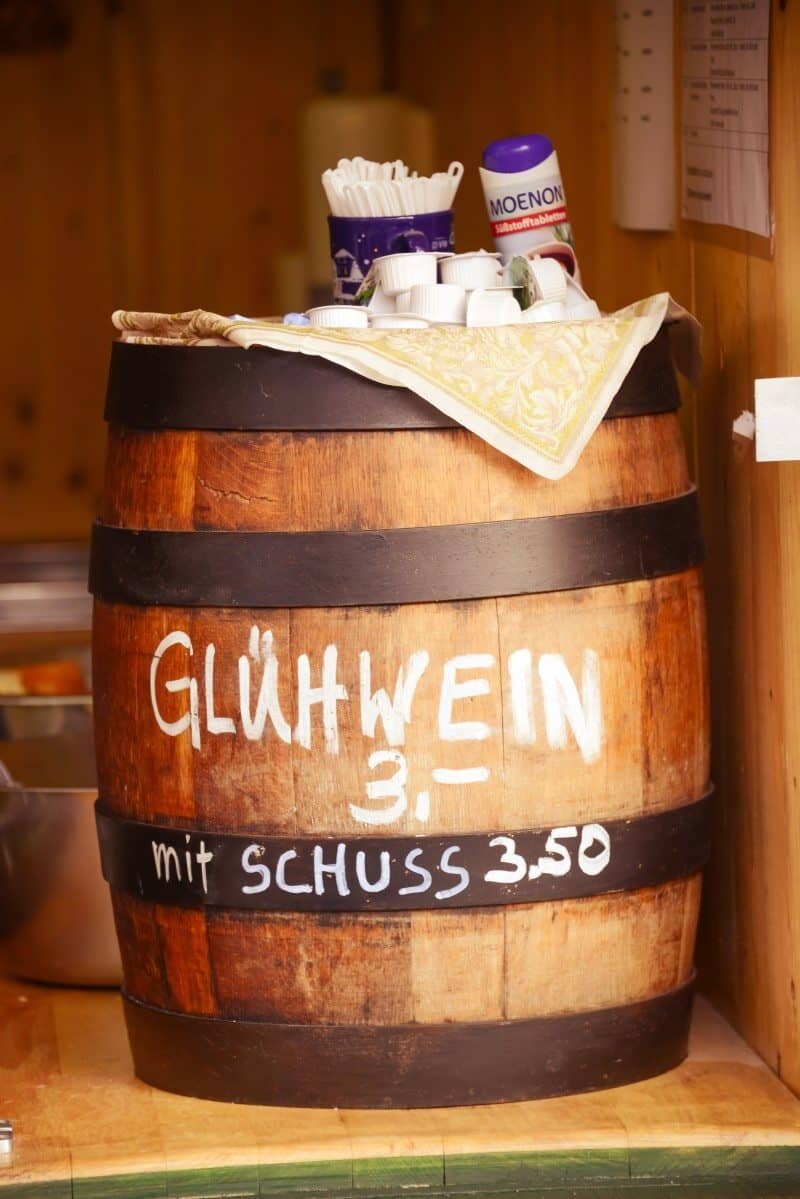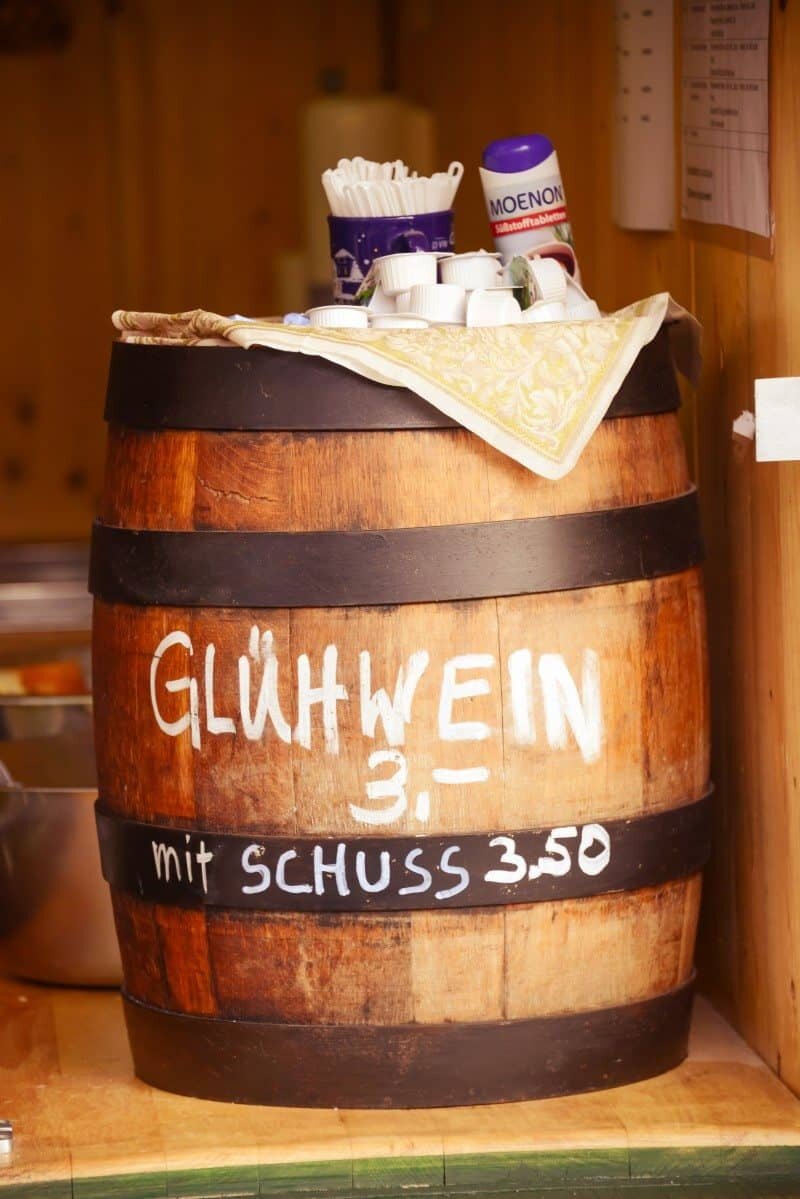 Thurn and Taxis, Germany
A crafted wonderland of Christmas nestled beside a palace and weaved between a wooded park. This market feels like you're walking through a romantic cosy chatlet with fire pits fitted with tables so you can sip your Glühwein or nibble on warm market food without freezing your hands off. For photographers, this market is my pick of the bunch with so many unique stalls, rustic decorations and possible angles to include the trees and palace.
Just a little note, this market does charge an admission fee of €6 on weekdays and €8.50 on the weekend. Personally I think it's worth it simply because of how stunning the market is.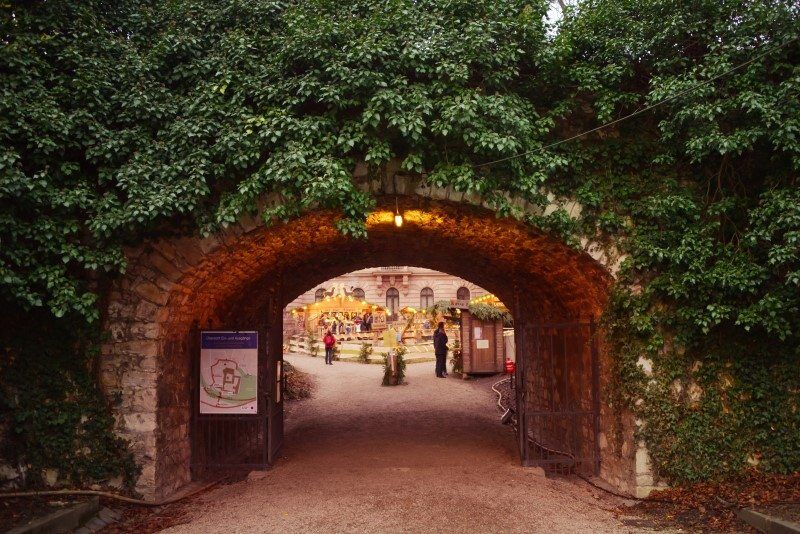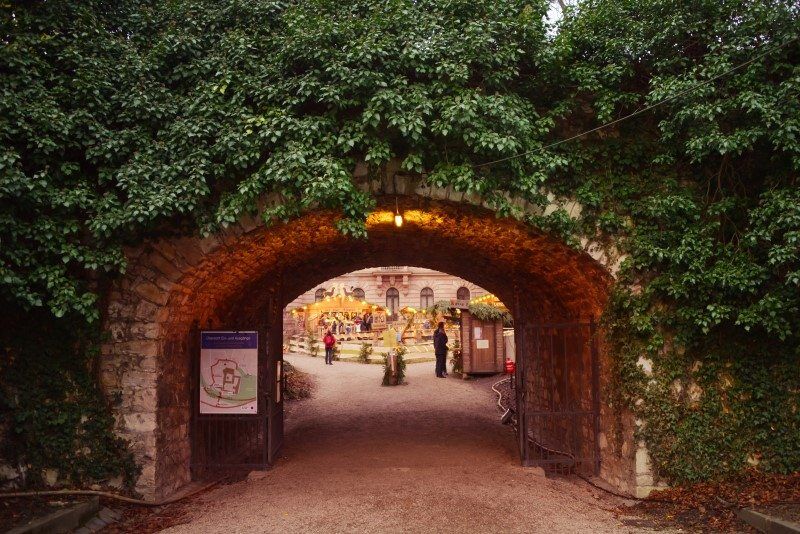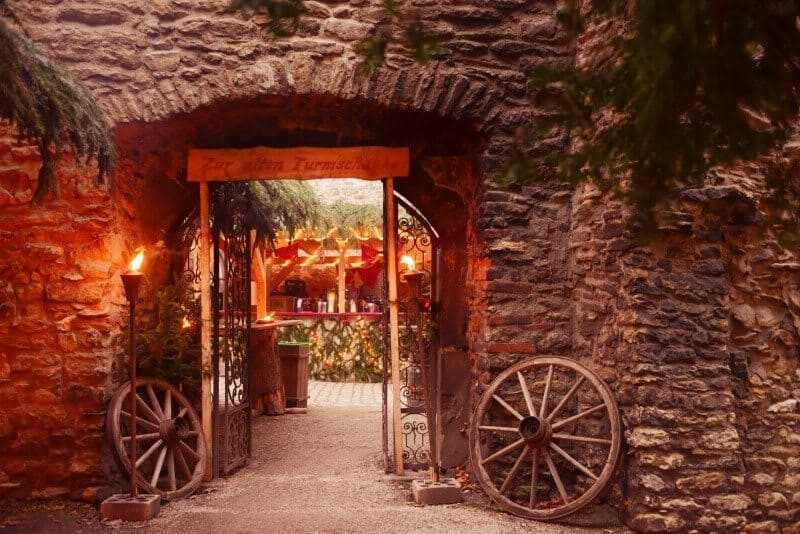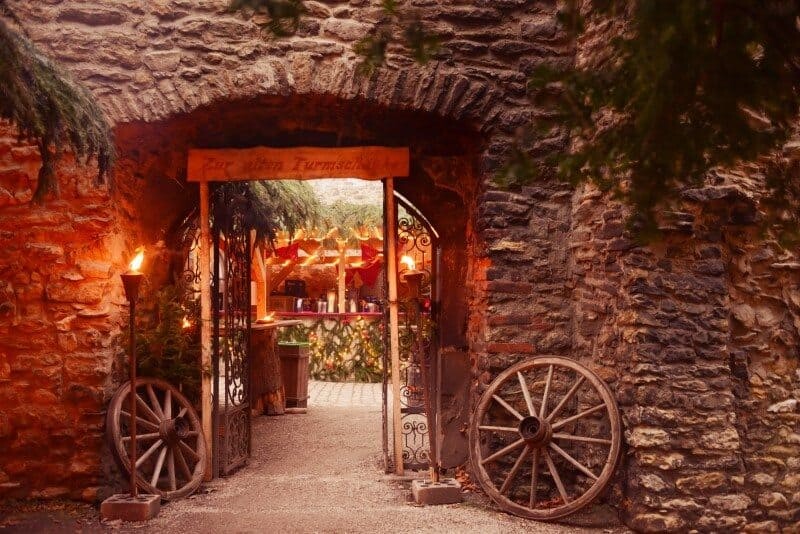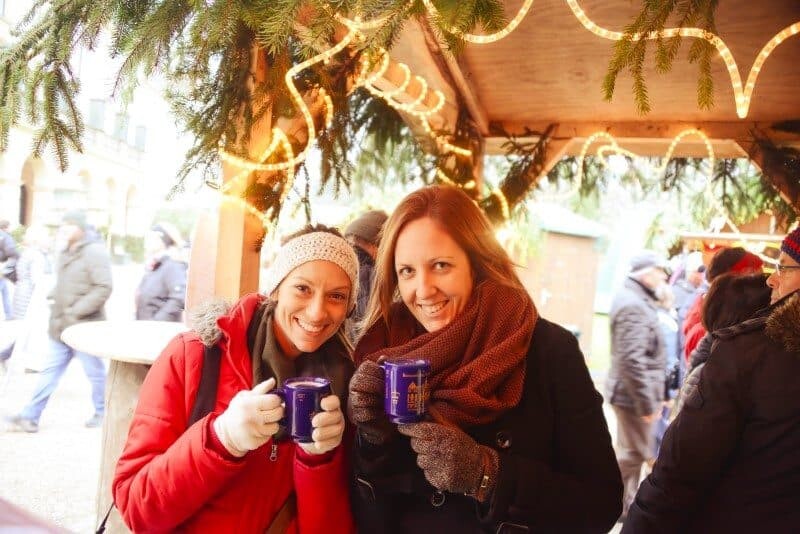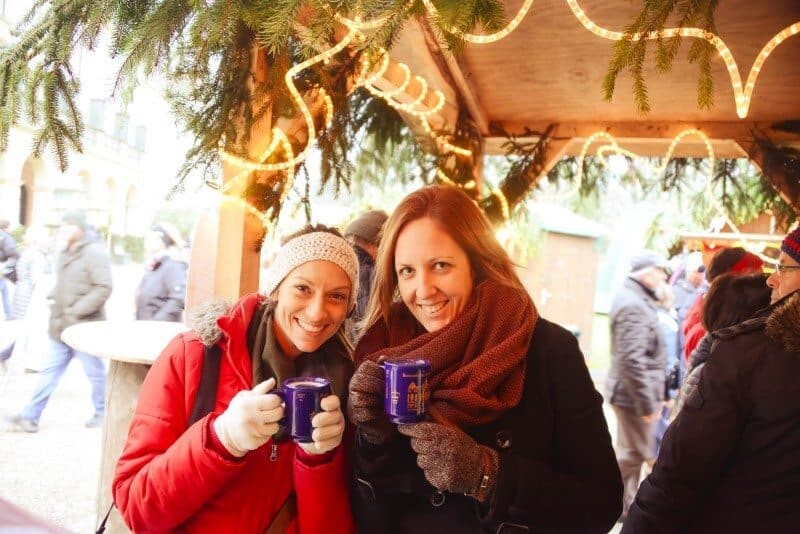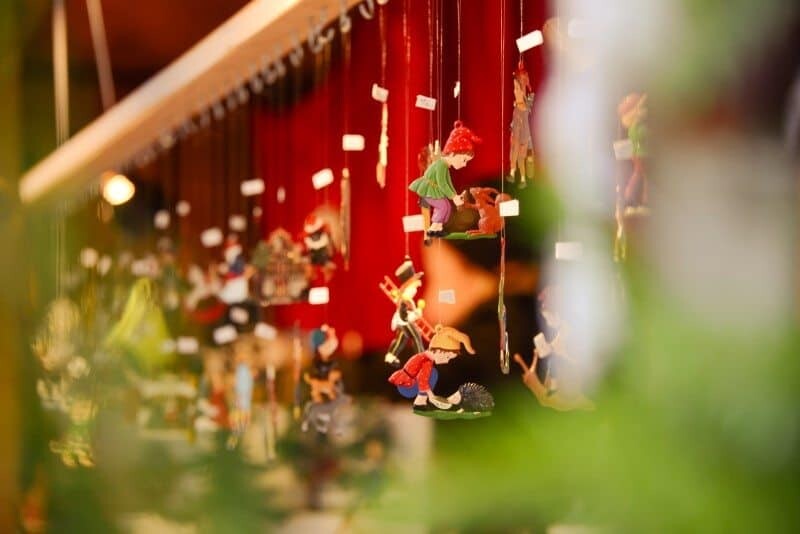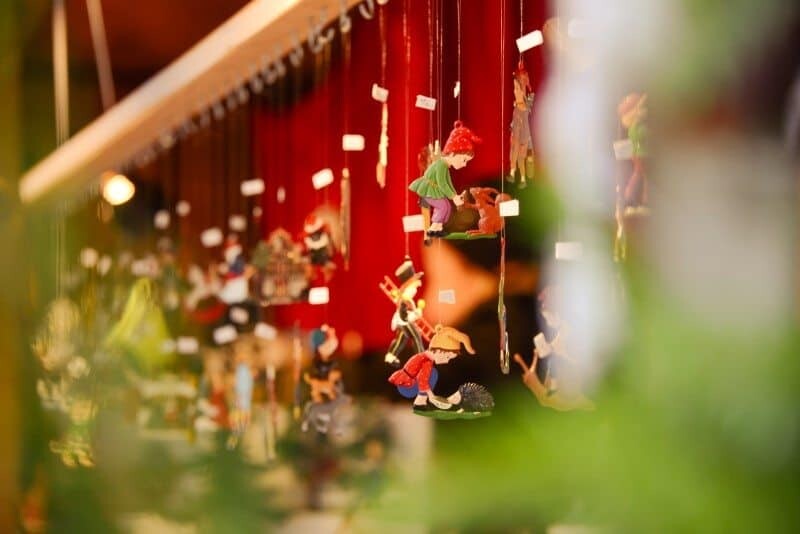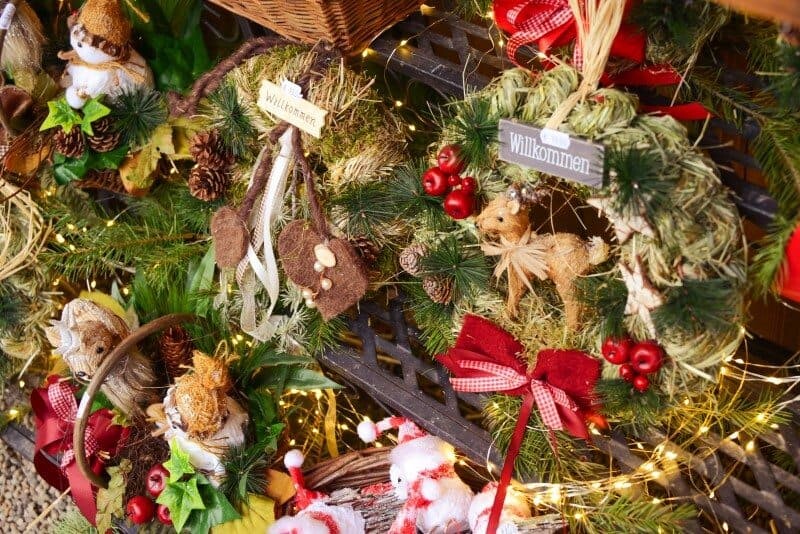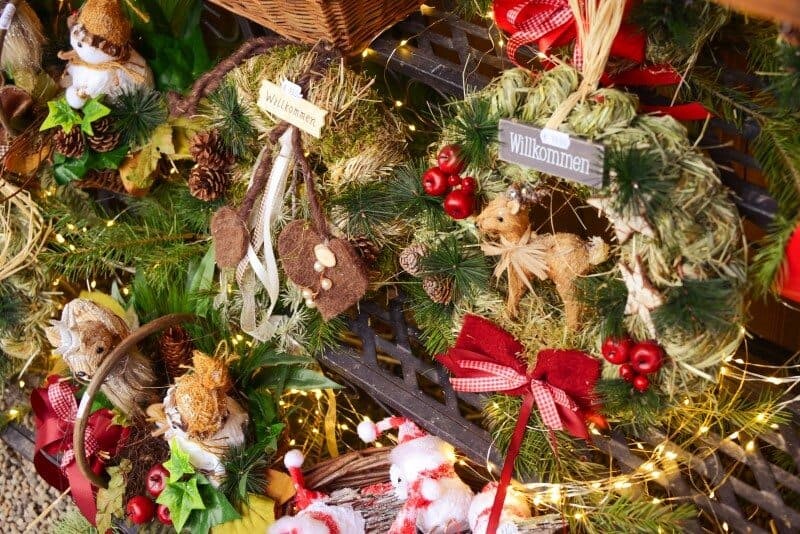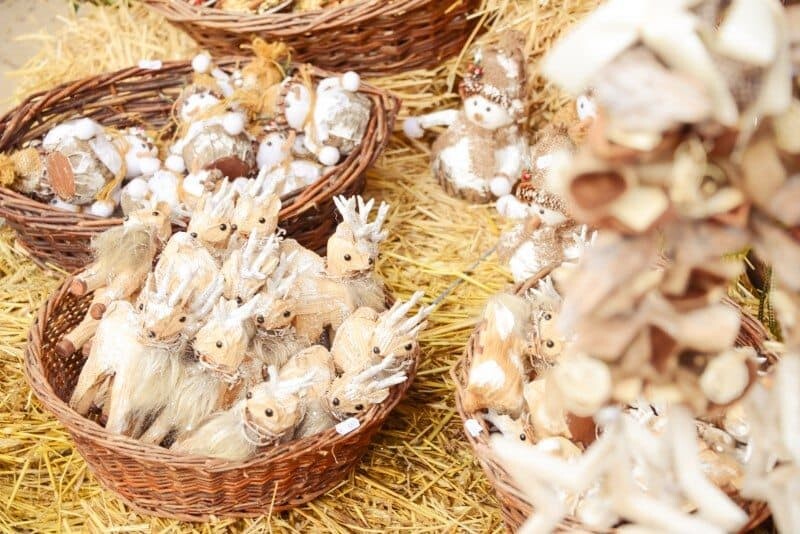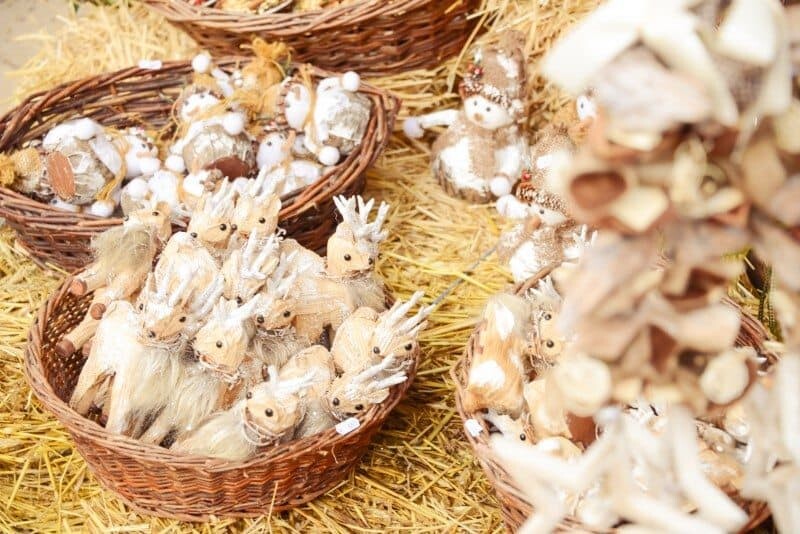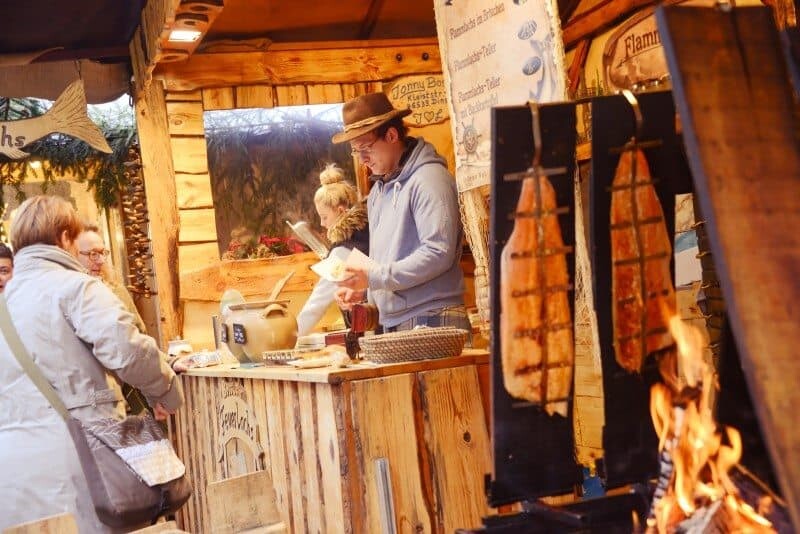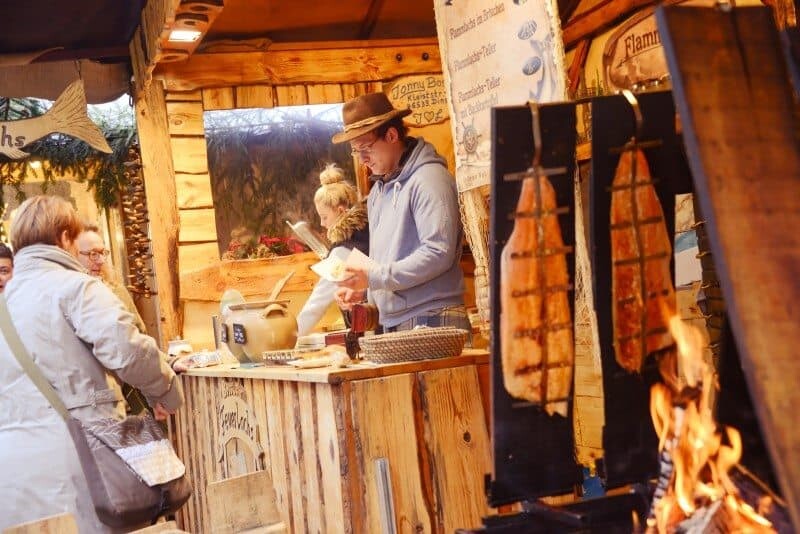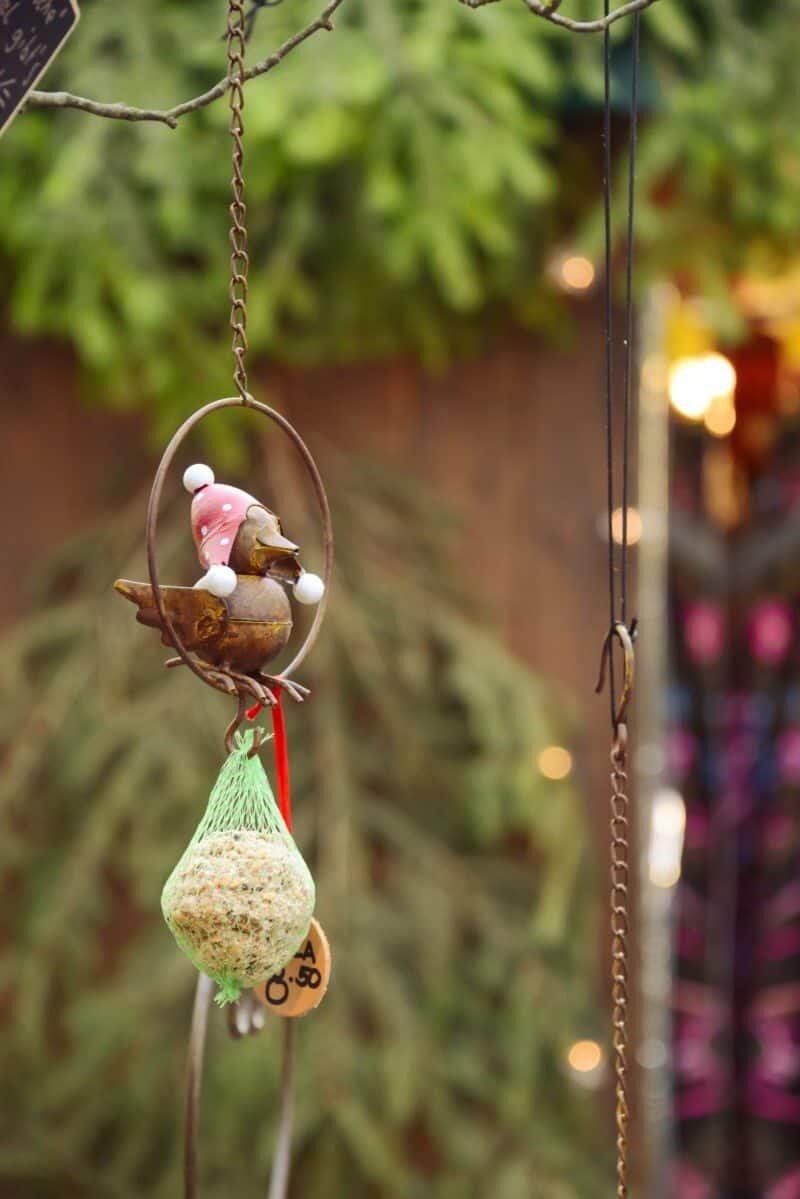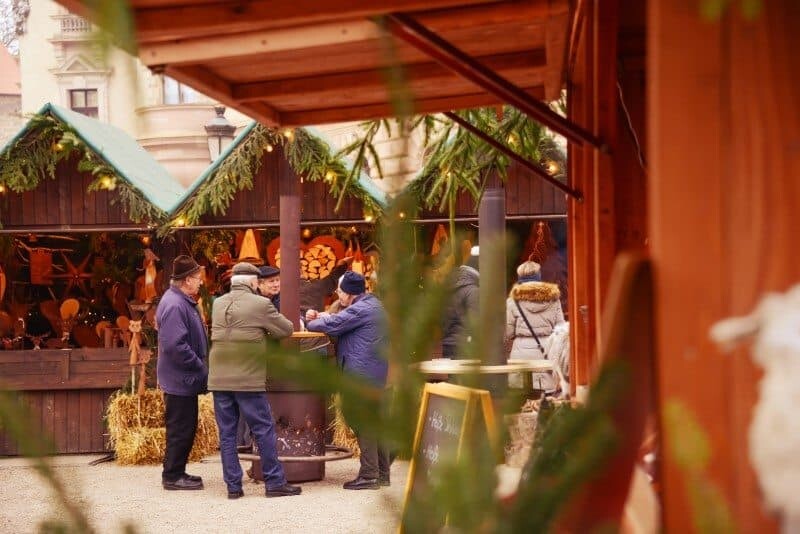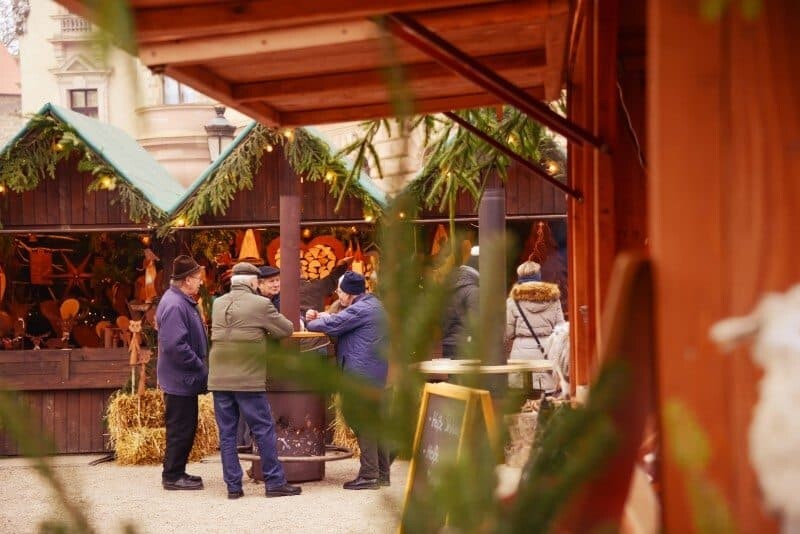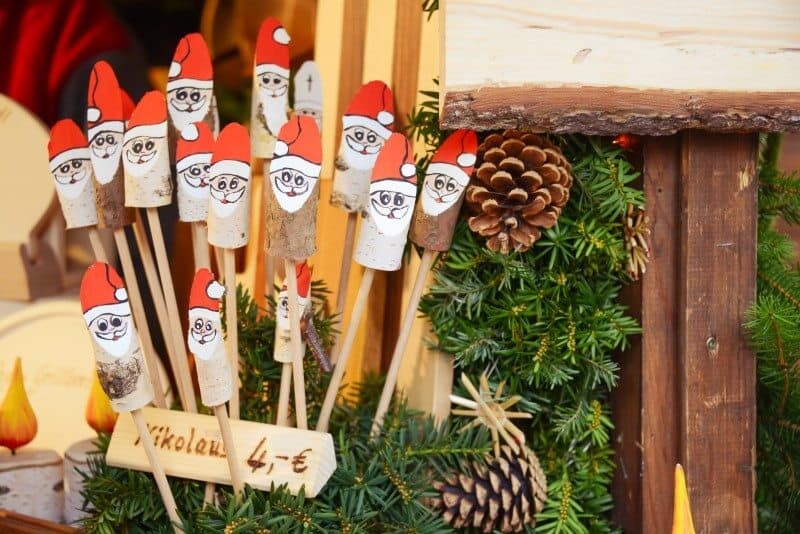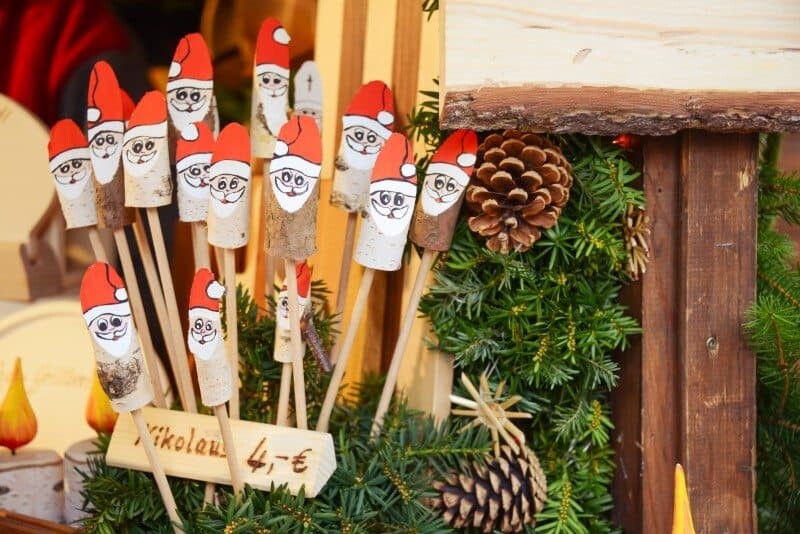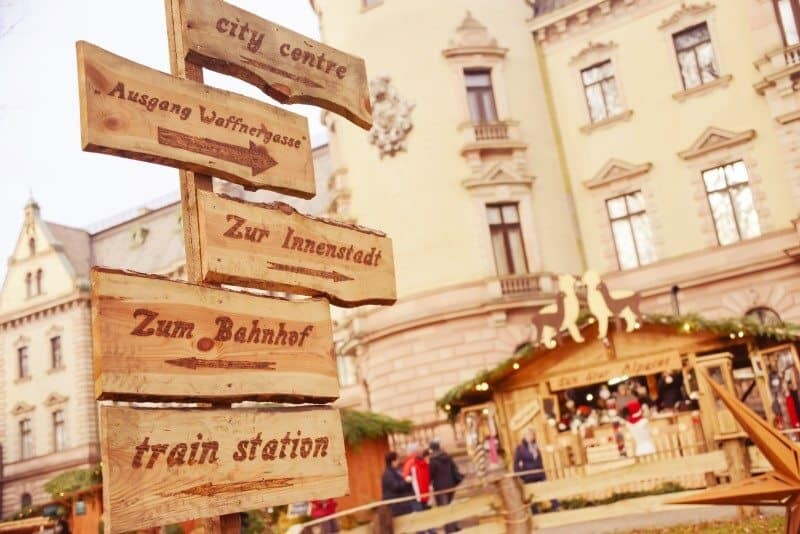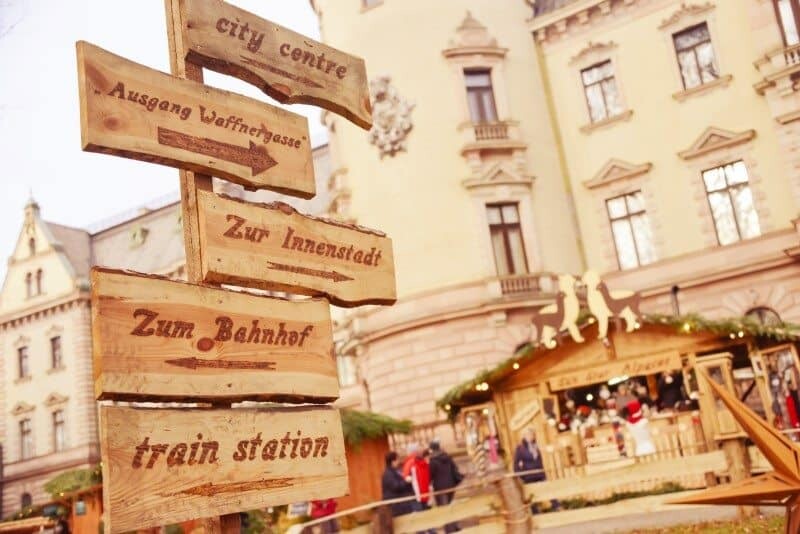 Regensburg, Germany
This beautiful German town is spoilt with Christmas market possibilities. Above I've mentioned Thurn and Taxis, but in the square of Neupfarrplatz you'll find a cute little market with all the ornaments you'll ever need to decorate your tree! Across the river in Spitalgarten (a beer garden in summer) is perhaps the smallest of all the markets, but its atmosphere is unbeatable. Sheep nibble away in a hay stable, people sit around a large fire and there is a lot of beer and wine on offer to go with your chocolate and churros!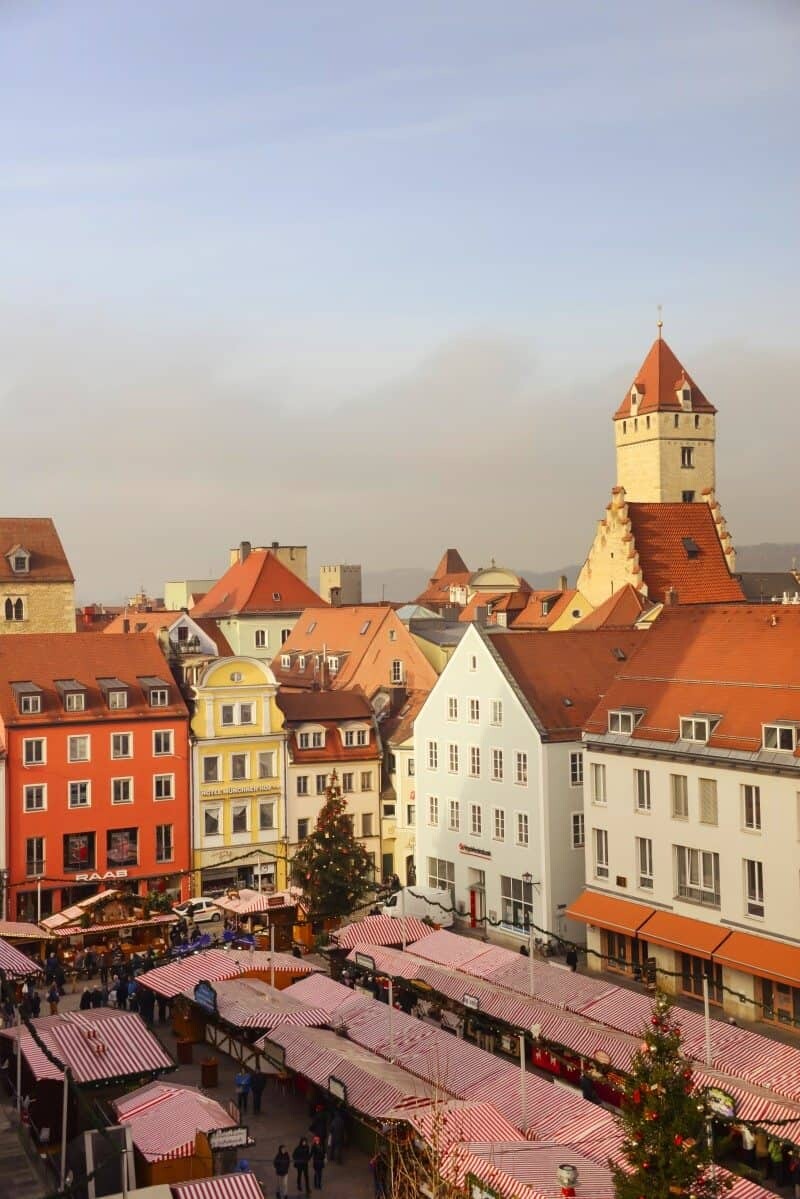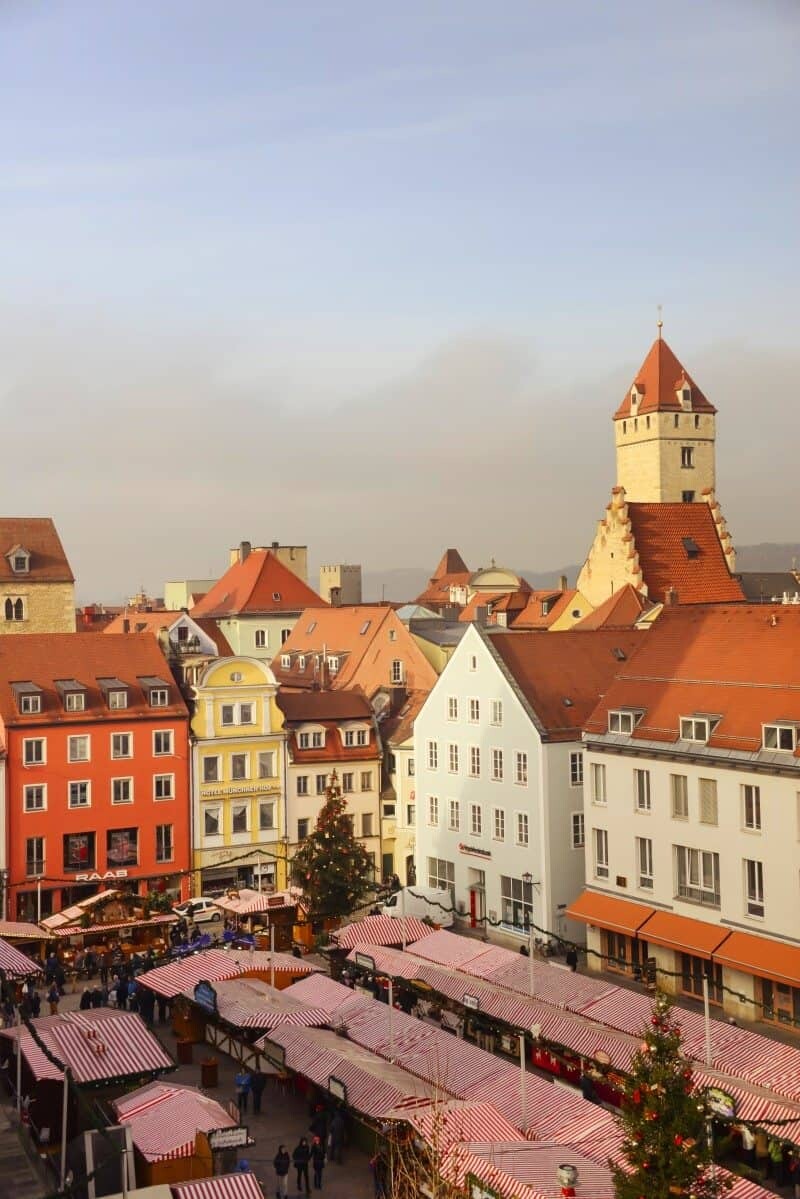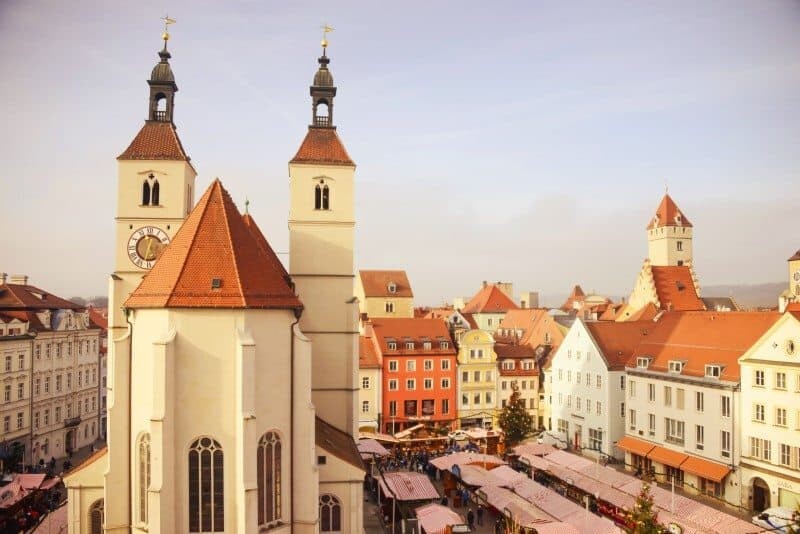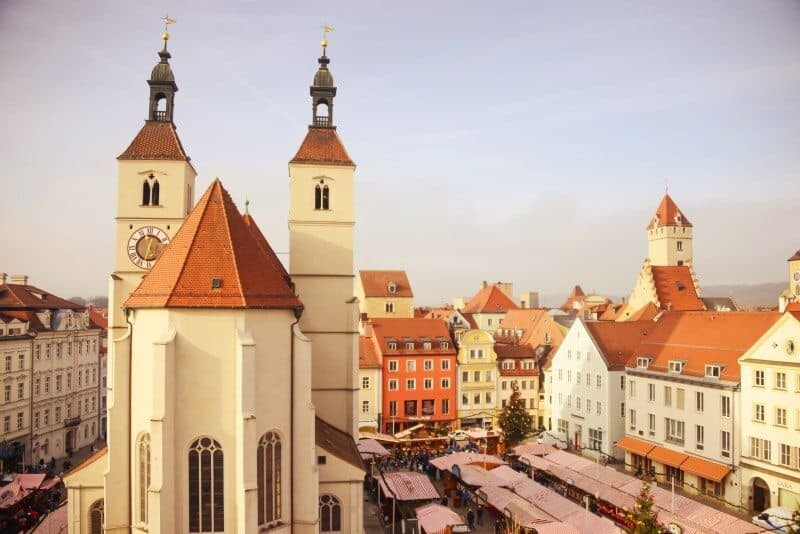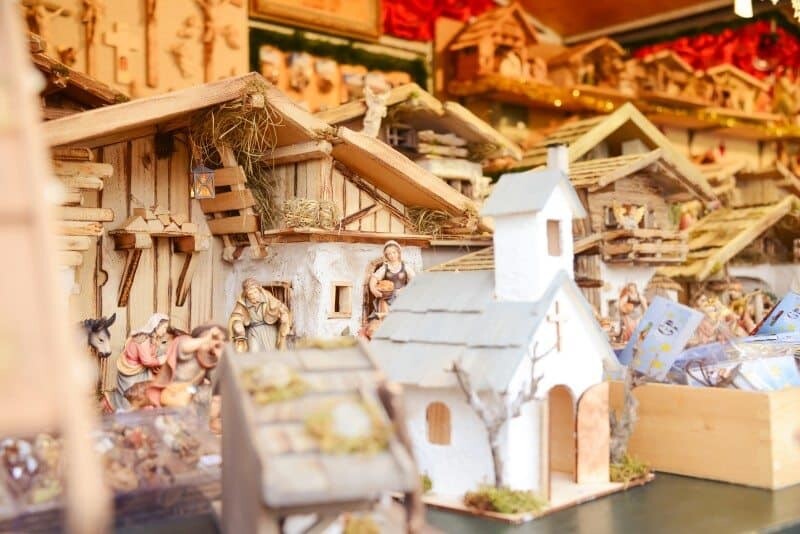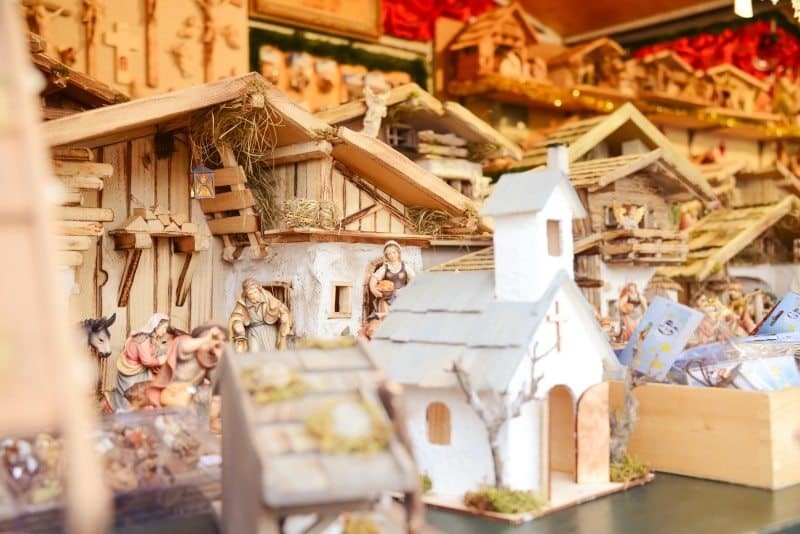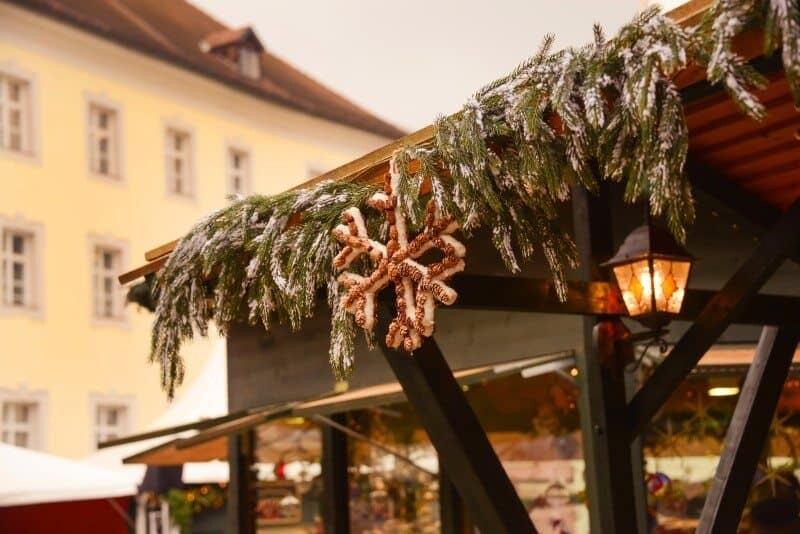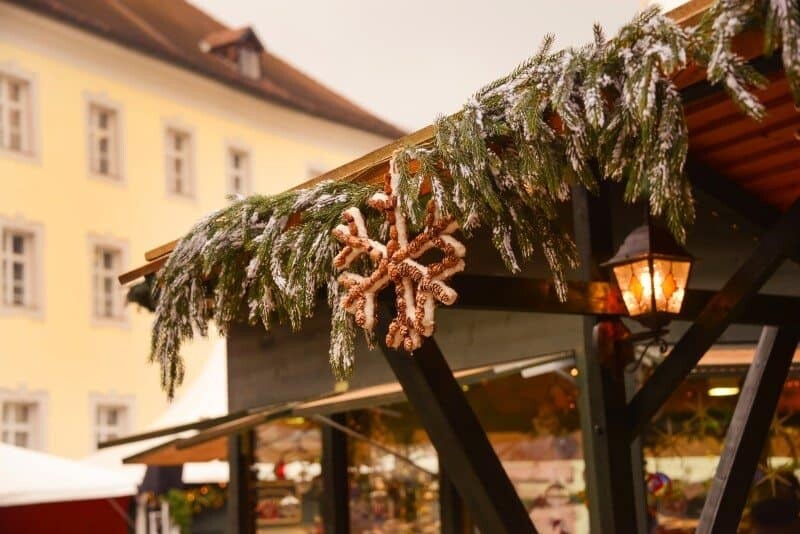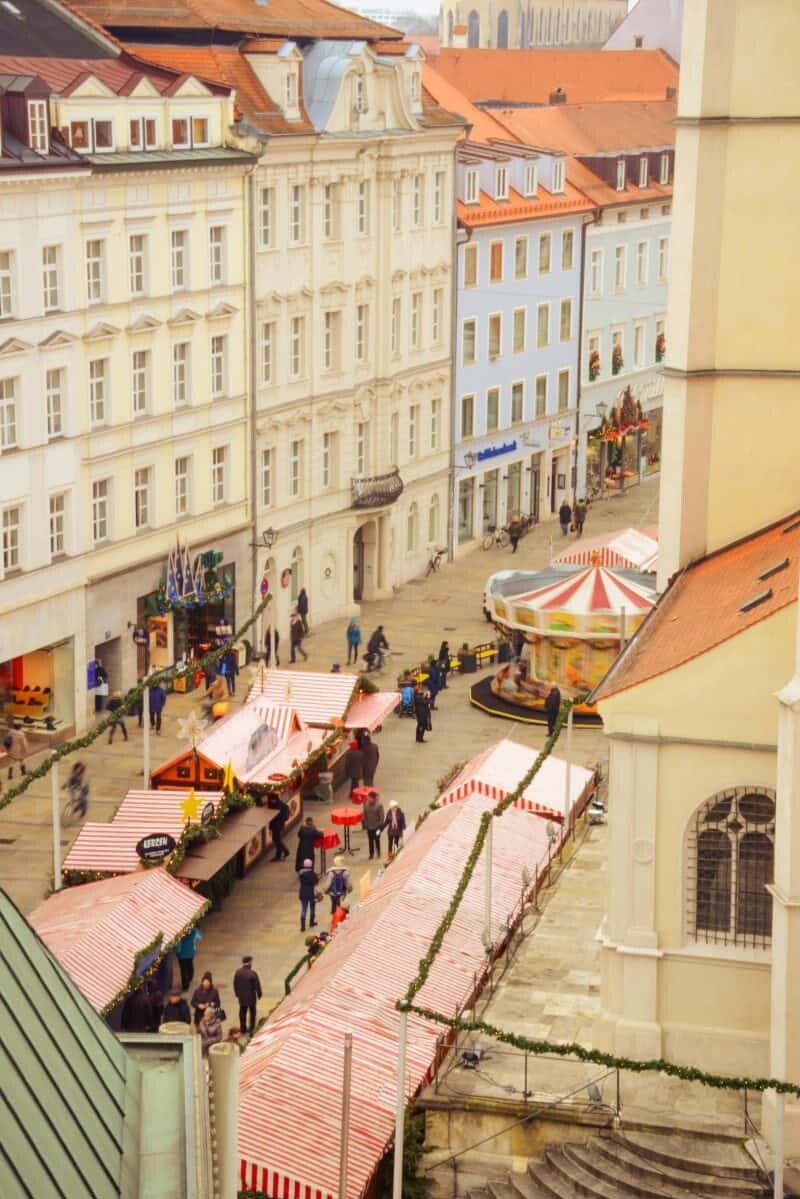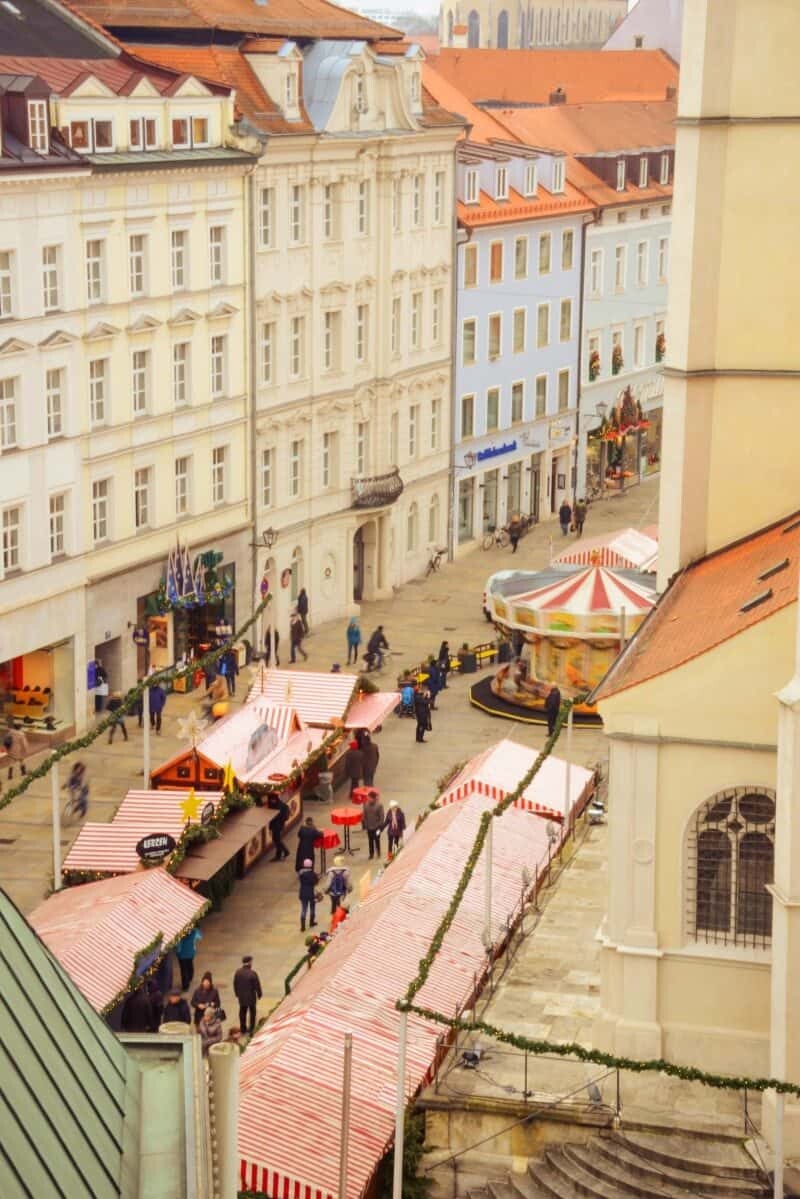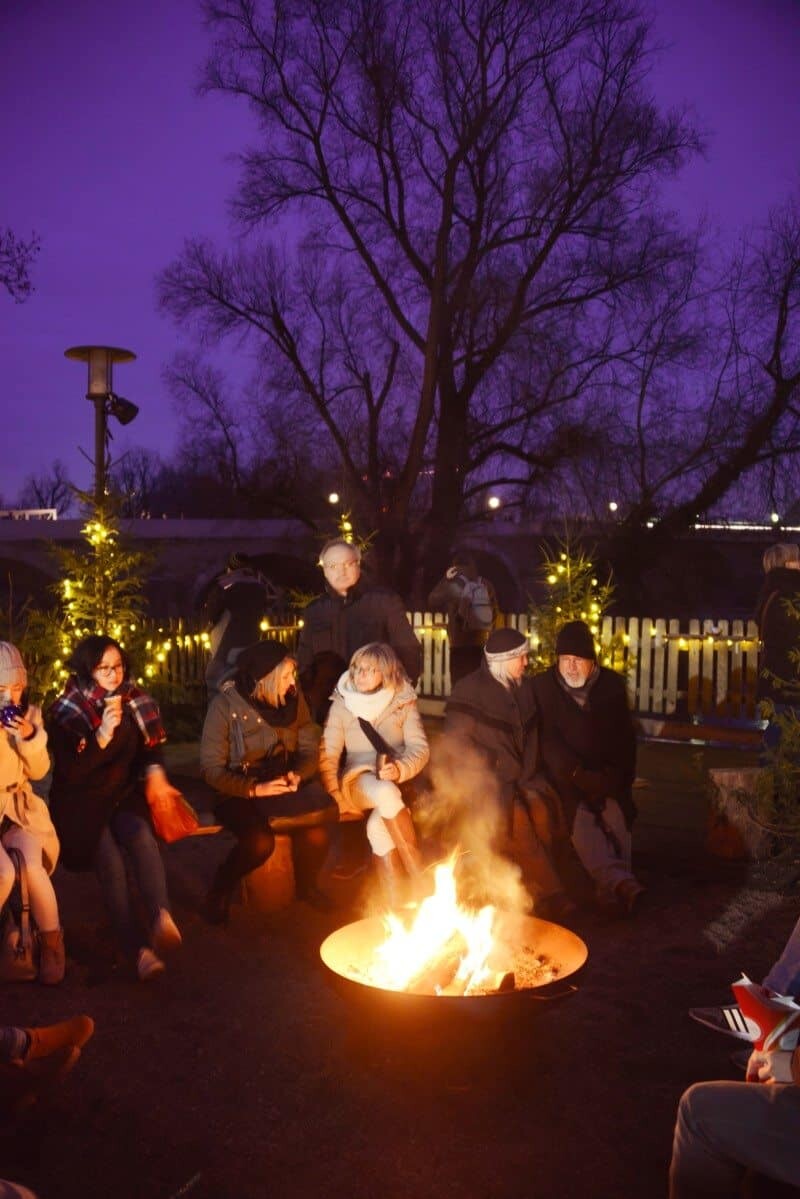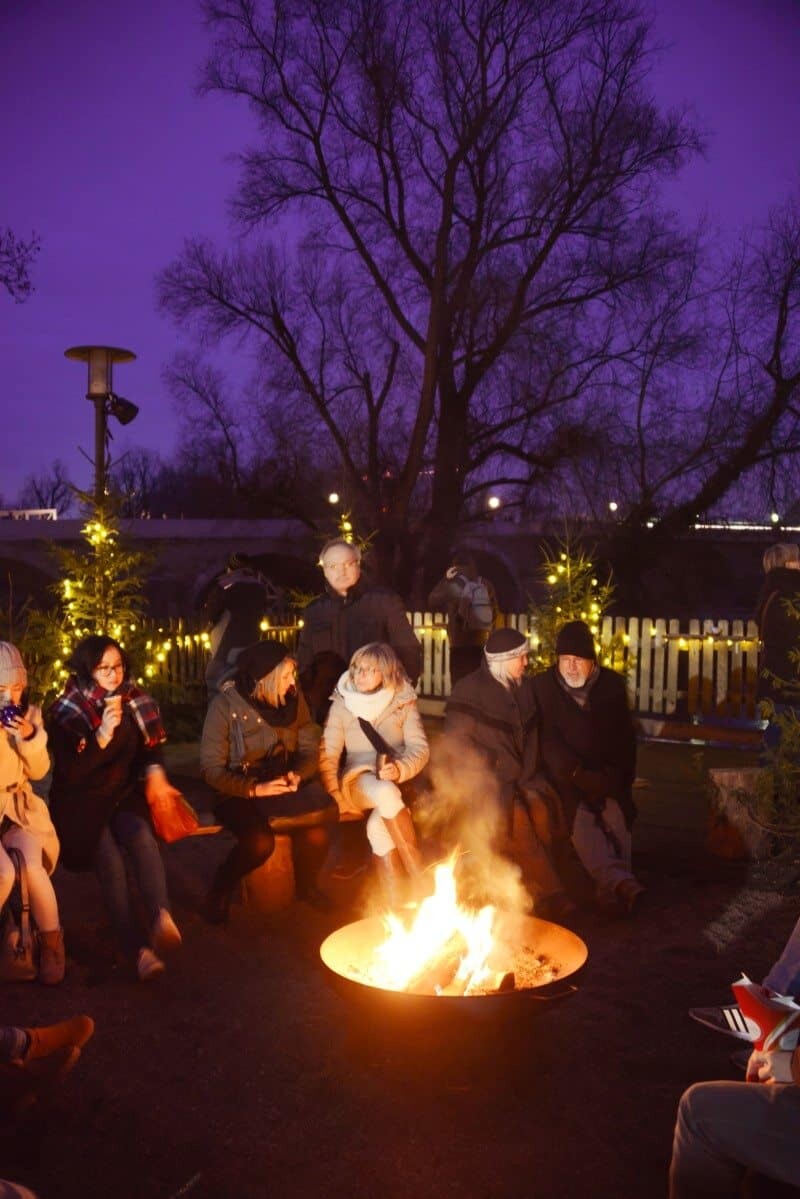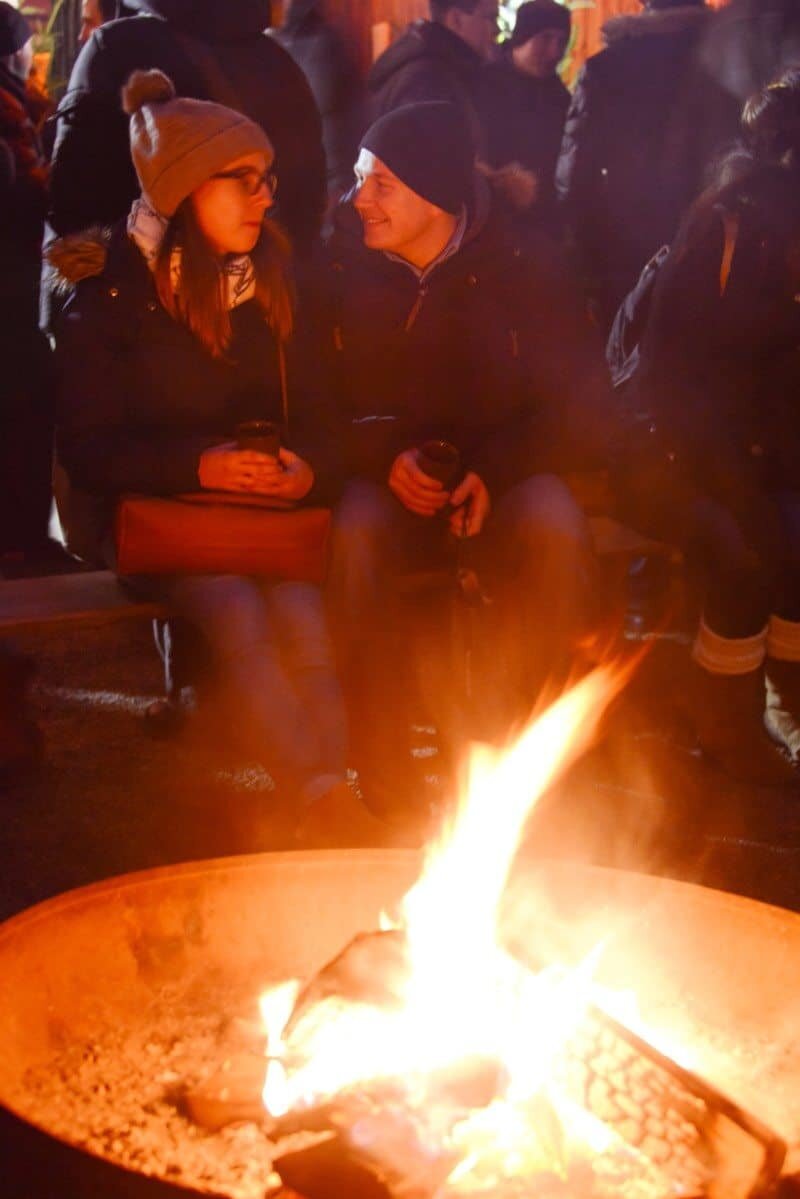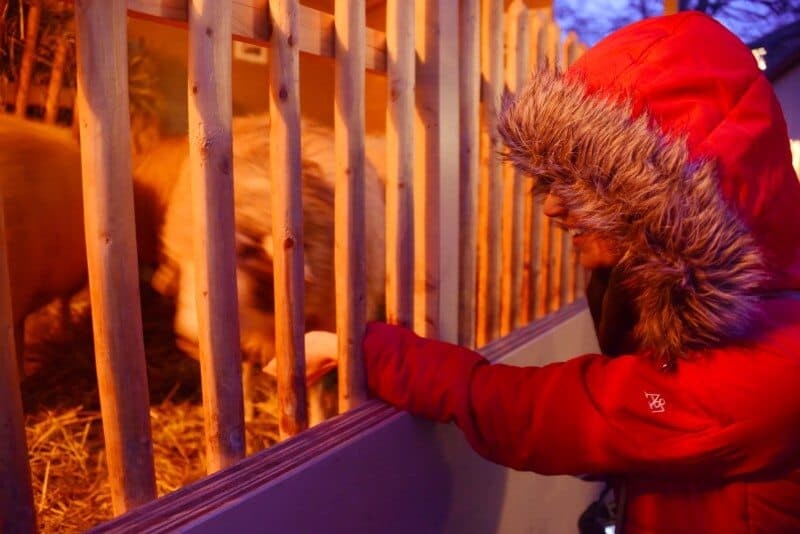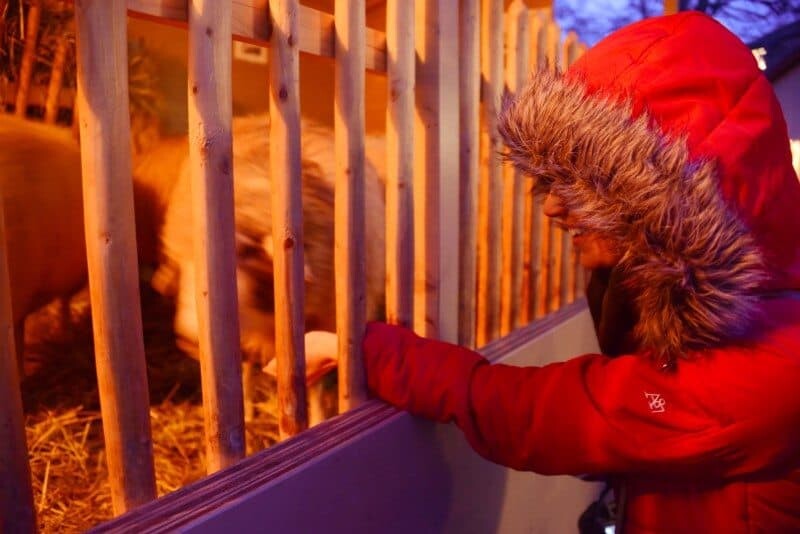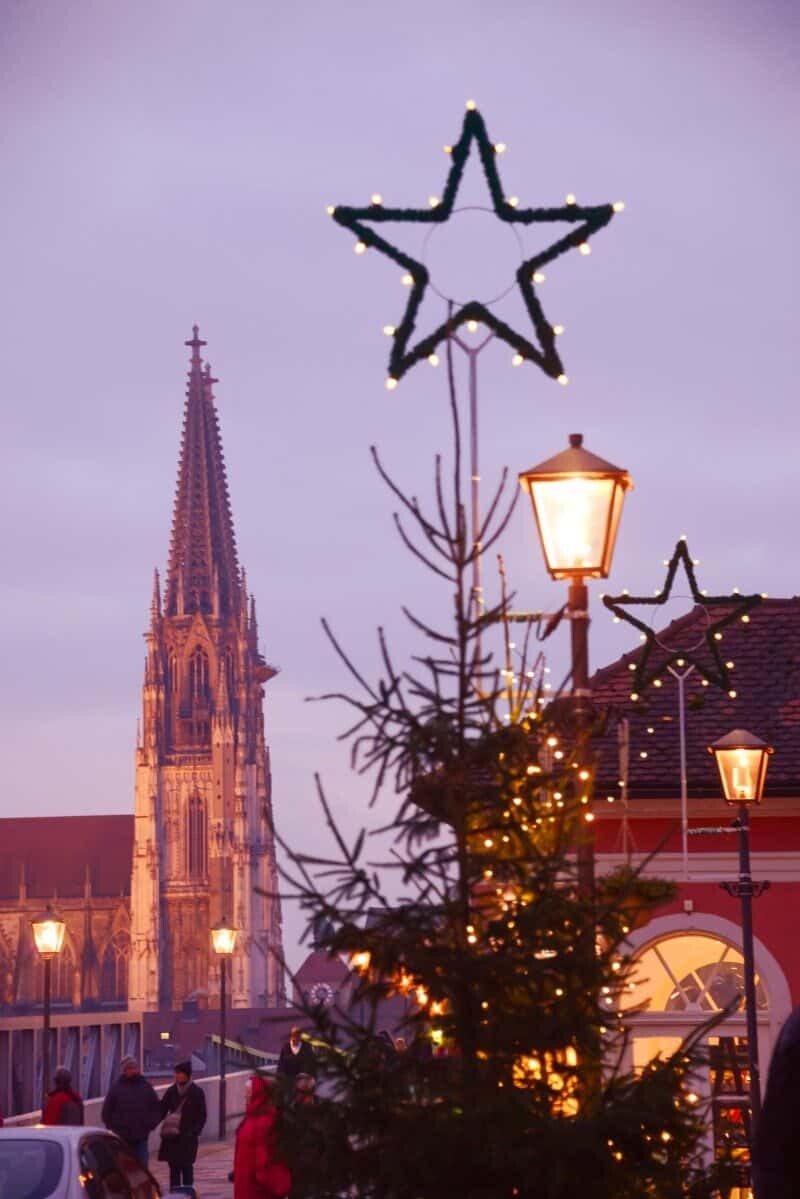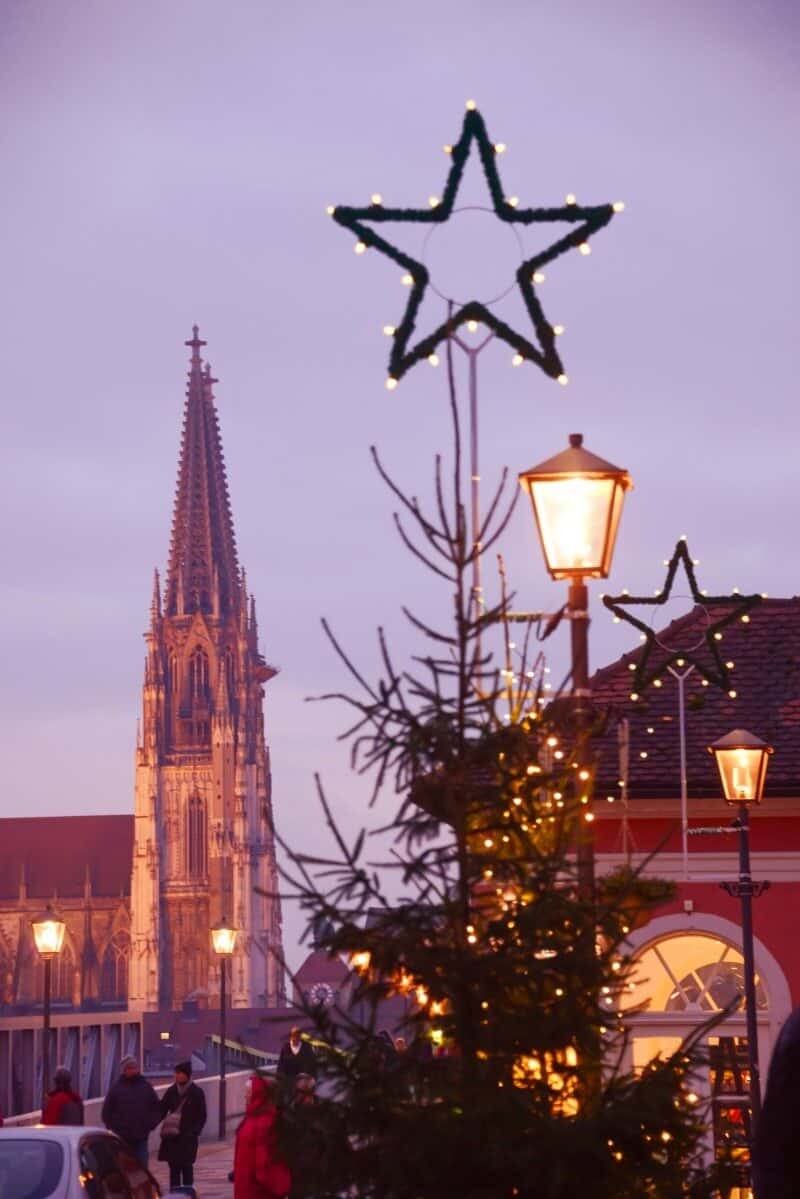 Nuremberg, Germany
If you only have time to visit one market, make it this one. I've never seen so many people in one square but if you've got all day definitely take your time to wander through the Nuremberg Christkindlmarkt. As the evening takes hold, lights illuminate the festivity and you'll gaze in wonder at the evident Christmas spirit all around you.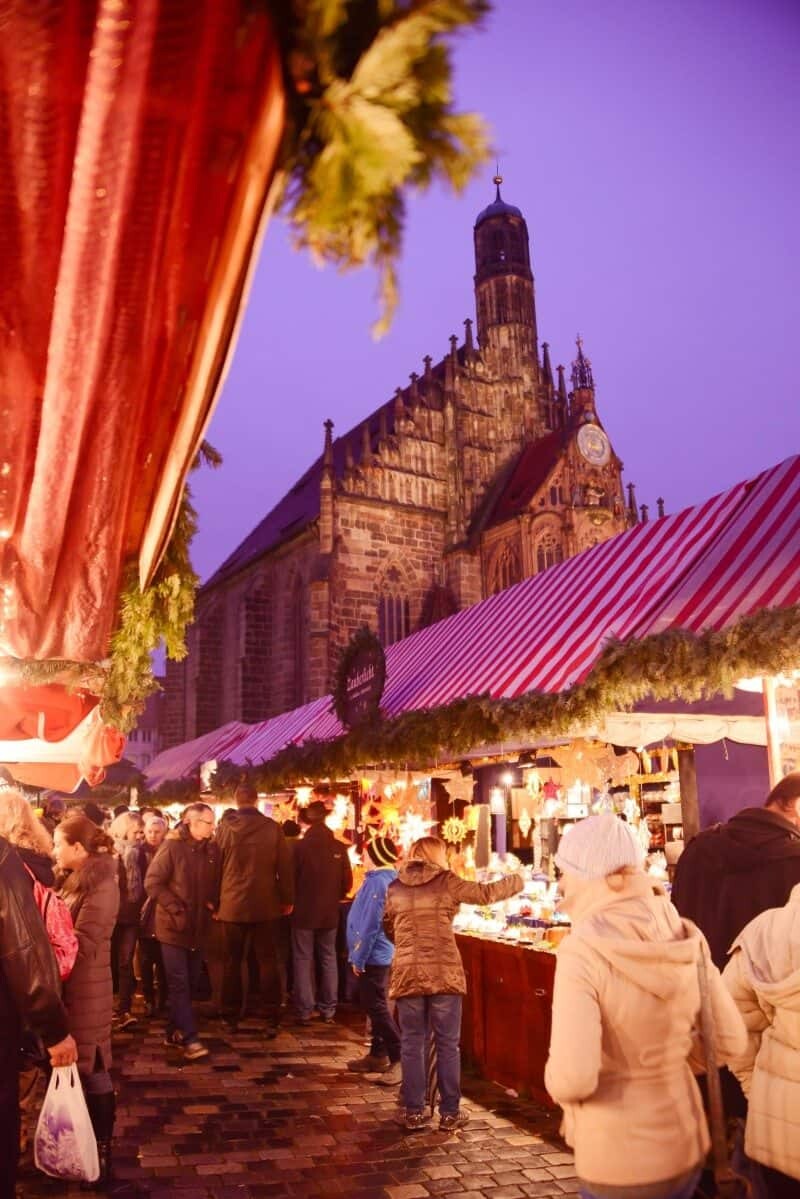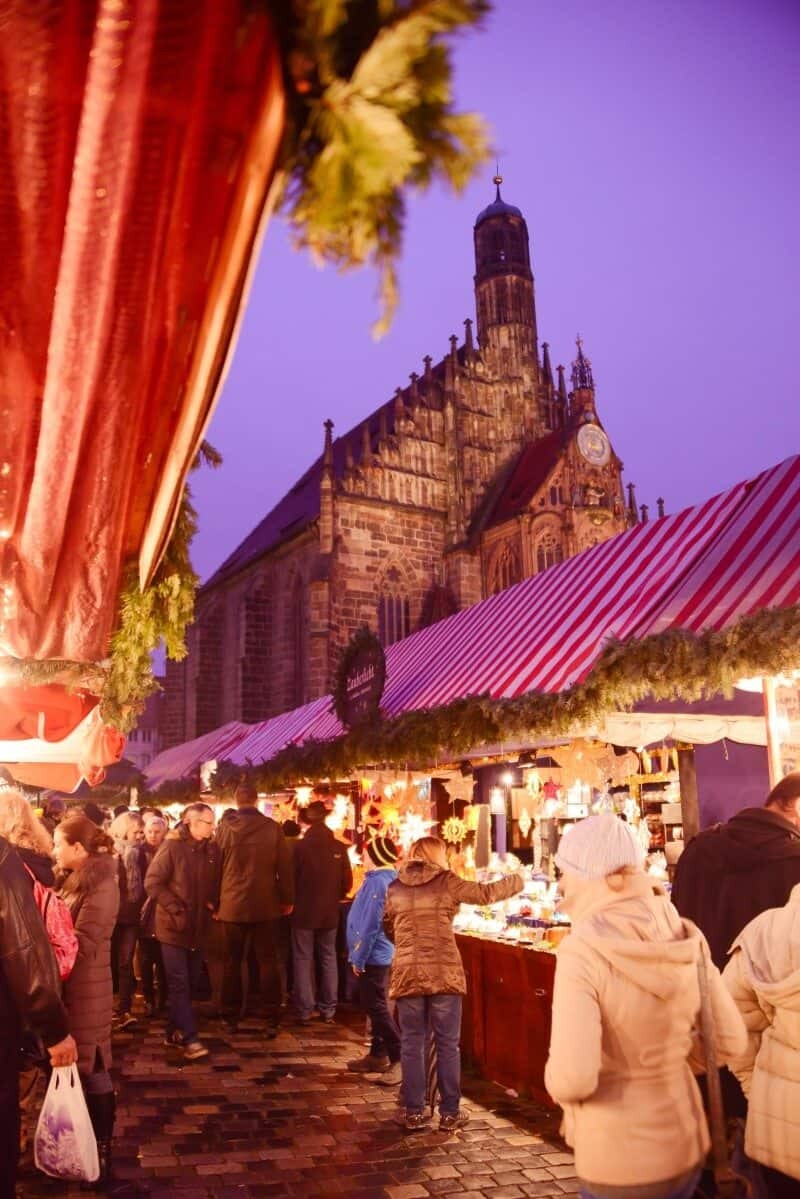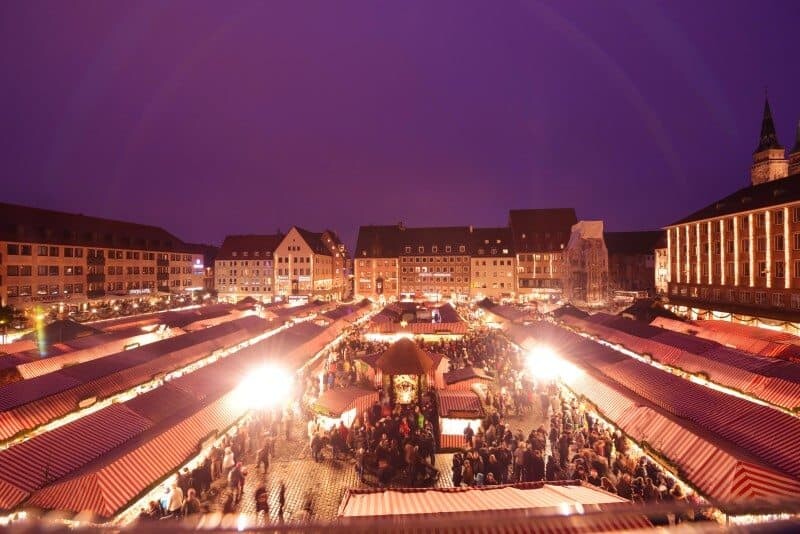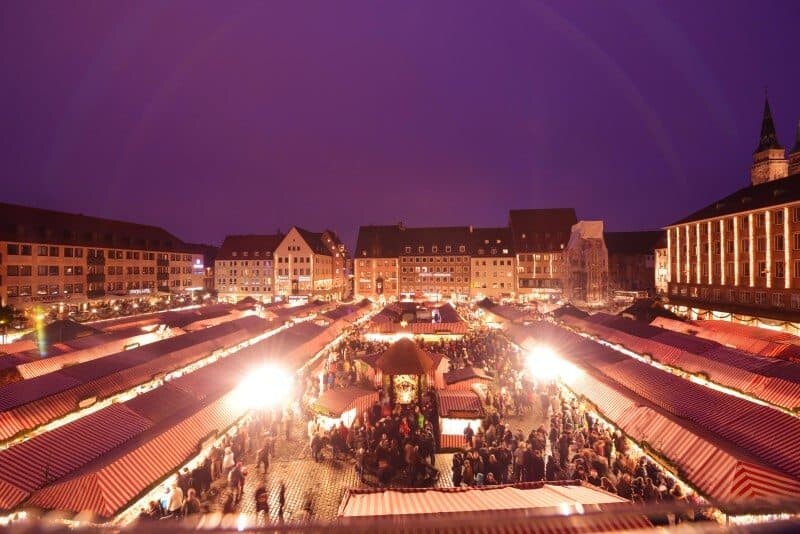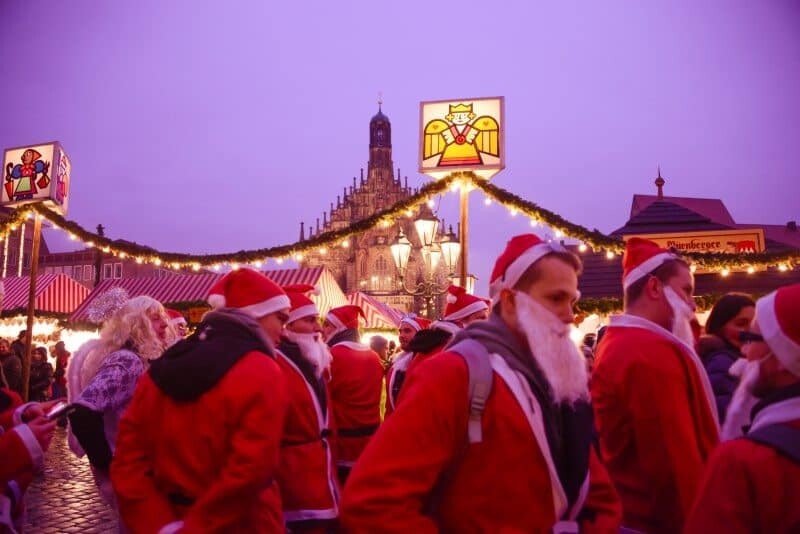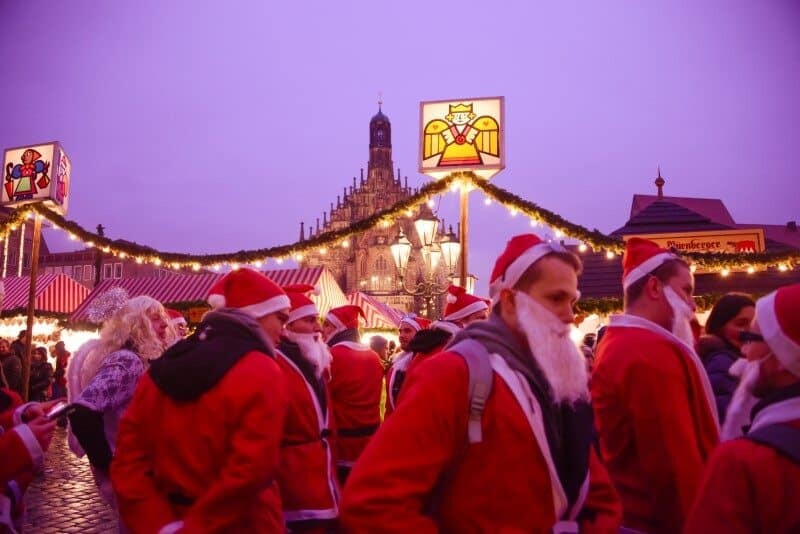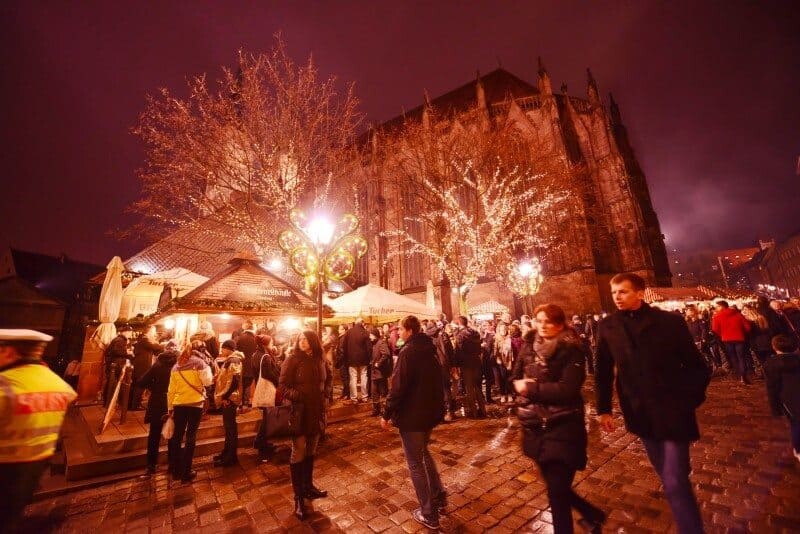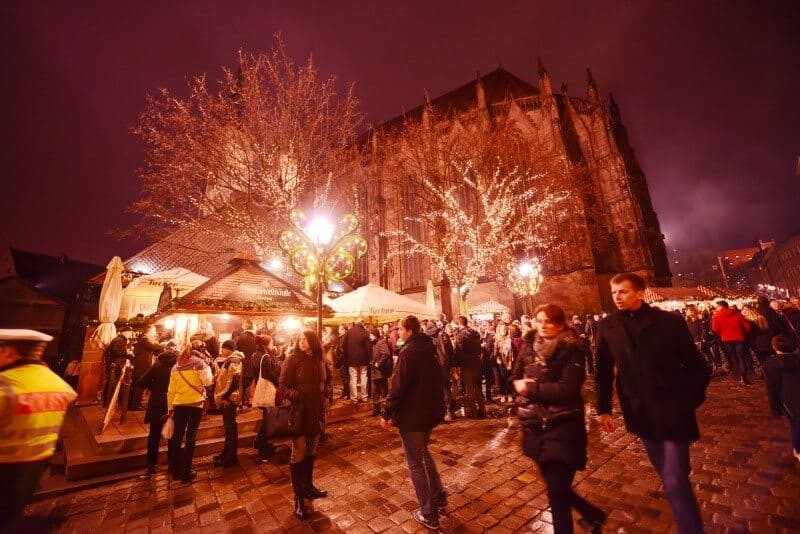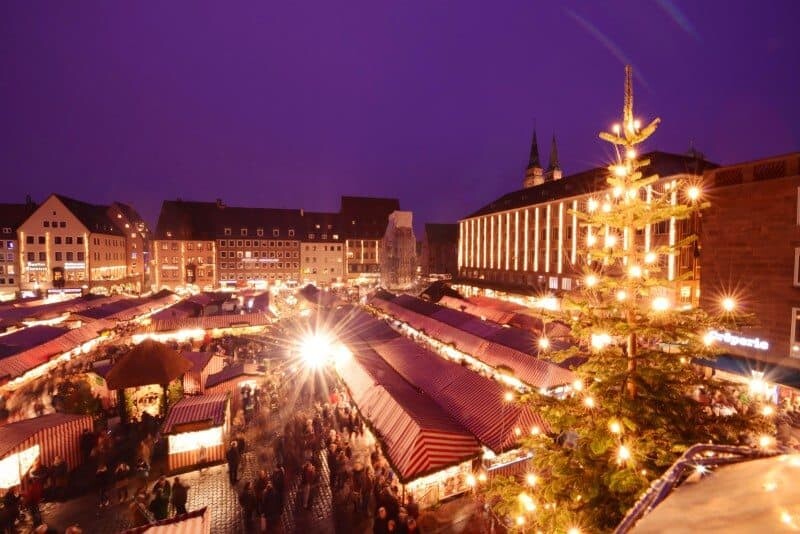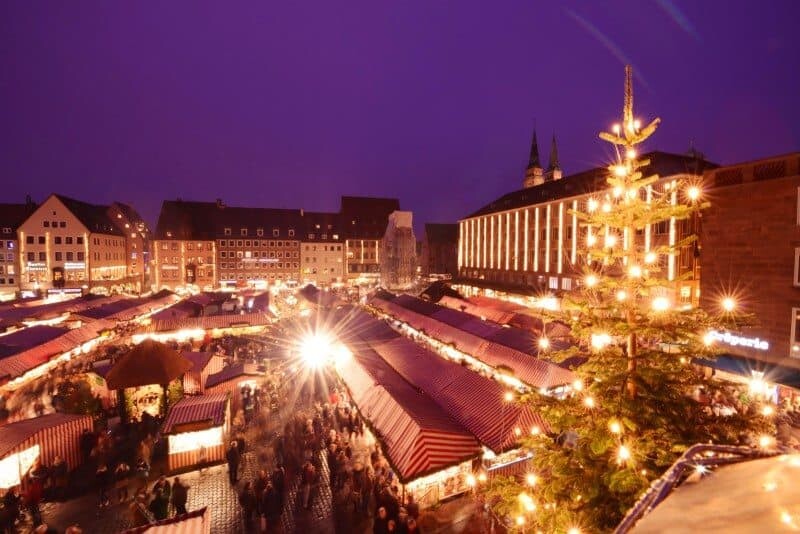 Christmas markets are typically open from late November until December 22nd-25th depending on their location. Be sure to check opening and closing times for the day you'll be visiting as some markets close in the early evening whereas others go until late in the night.
Merry Christmas Everyone!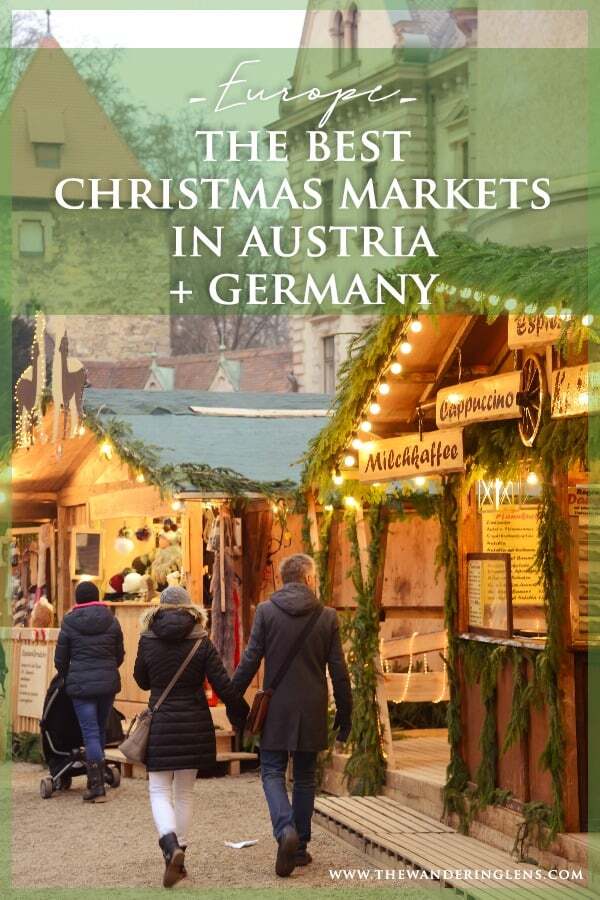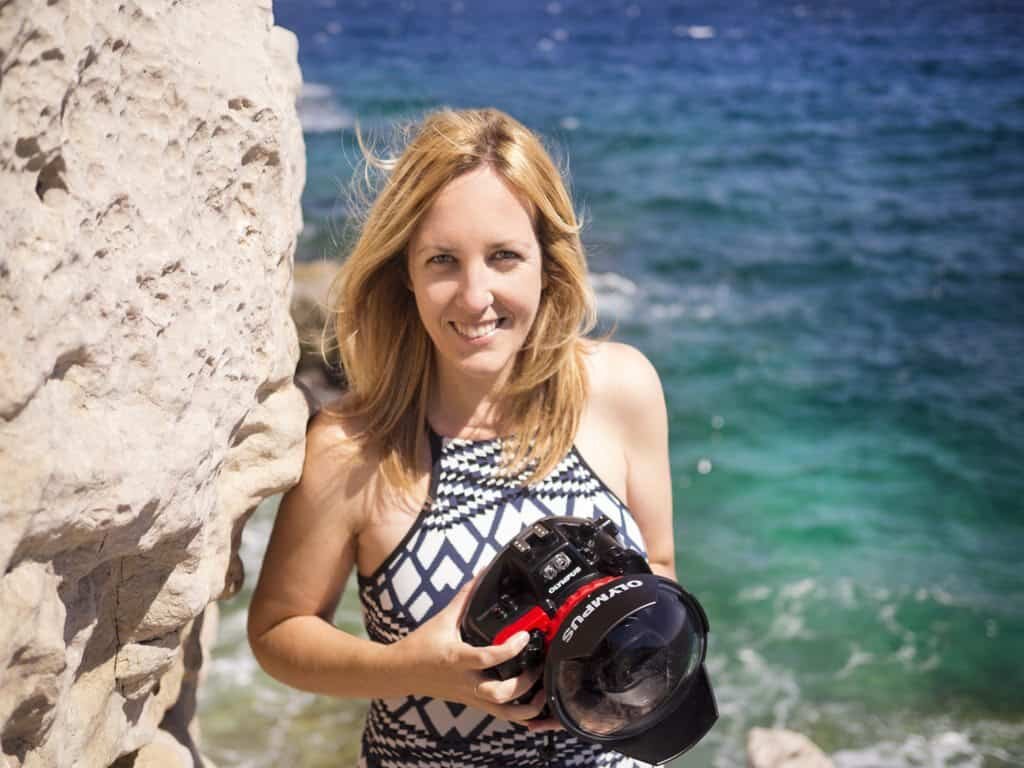 Hello! I'm the founder and photographer behind The Wandering Lens.
With 17+yrs experience as a professional travel and landscape photographer, all advice found on this site is from my personal experience on the road. I hope it's useful for your own travels and would love to hear in the comments about your trips and experiences around the world.