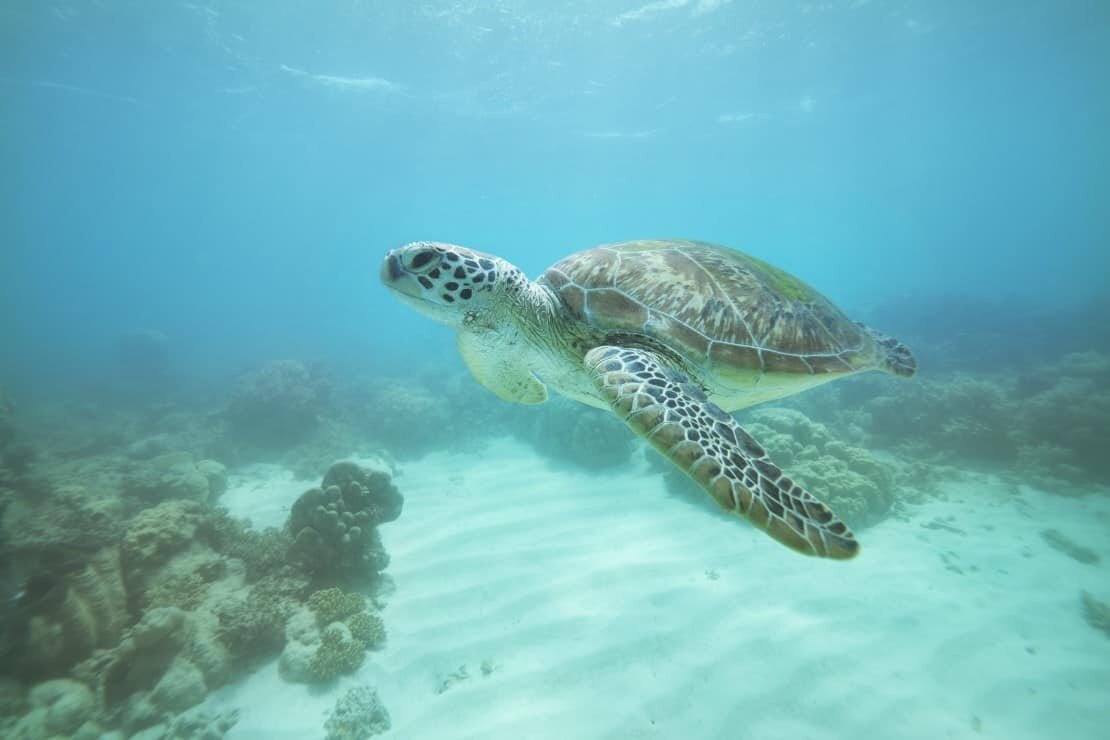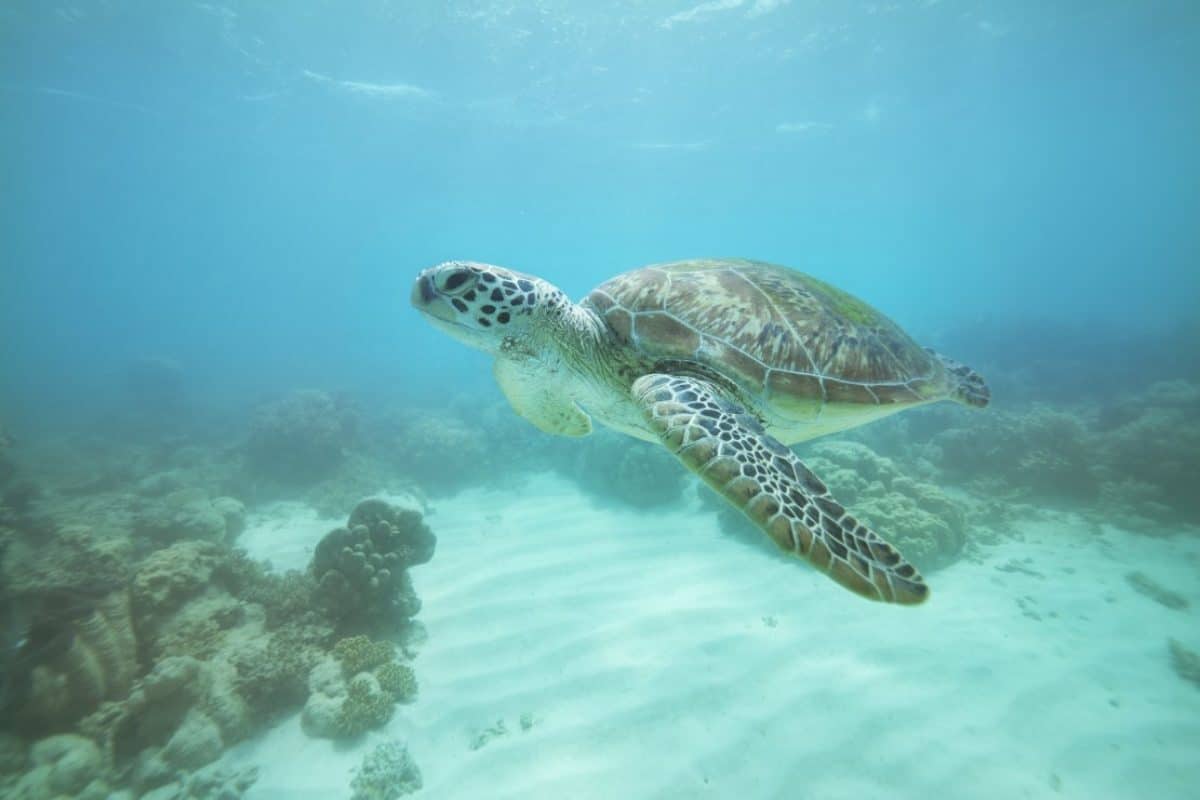 Australia's Natural Wonder
Every shade of blue from teal to navy appeared beneath me as we flew over the Great Barrier Reef east of Cairns in Queensland, Australia.
As one of the world's natural wonders, the reef really lives up to its reputation of being a photogenic landscape with that vibrant myriad of blues appearing not only above, but below the water too.
Running for over 2,300km along the Queensland coast, the Great Barrier Reef is made up of numerous reef systems, sand cays and tropical islands. Basically if you dream up paradise, this is a giant picture perfect version of it. It's a huge watery canvas with photo opportunities at every single angle whether you're visiting it near Bundaberg, Airlie Beach or Port Douglas.
I had never visited the reef further north off Cairns so the lovely (and super talented!) Katie from @mycolourfulworld_ showed me around her favourite photography spots and experiences. You can read more about our adventures exploring Tropical North Queensland here.
The water has always been a huge inspiration in my work so getting the opportunity to photograph the patterns, natural formations and contrasting tones of this beautiful landscape again was one that I jumped at. Luckily the weather was on our side with sunny skies producing all the vibrance and clarity required for aerial images and our snorkelling adventure was also a success thanks to a little turtle who let us chill with him for a bit.
I wanted to share not only some photographs from this trip but some tips on capturing the Great Barrier Reef both above, from a plane, helicopter or drone, and below the water level!
To kick things off as always, here's a little map showing the locations I'll be mentioning and where we captured the shots published here…
Read more: For an in depth guide to the region, visit Tourism Queensland's Tropical North Queensland page.
ABOVE: Scenic Great Barrier Reef Helicopter Flight
Buckled in and eager to see what awaits our cameras, we departed from Nautilus Aviation and headed straight for Green Island.
Green Island Coordinates: 16.7597° S, 145.9738° E
Appearing like a lush green landing pad in the distance, as the island grew closer it quickly became evident how large the surrounding reef system was. One of my favourite things about seeing landscapes from above is the contrasting colours and evident depths visible from up high. When it comes to the reef, the tones of blues changing as the water goes from shallow to deep is so striking!
From Green Island it was off to view Arlington Reef, Vlasoff Cay, Michaelmas and Upolu Reef from the sky. Sprawling coral systems, dark navy channels and shallow turquoise pockets provided so much scenery to photograph it was almost hard to decide whether to zoom, keep it wide or just stare in awe.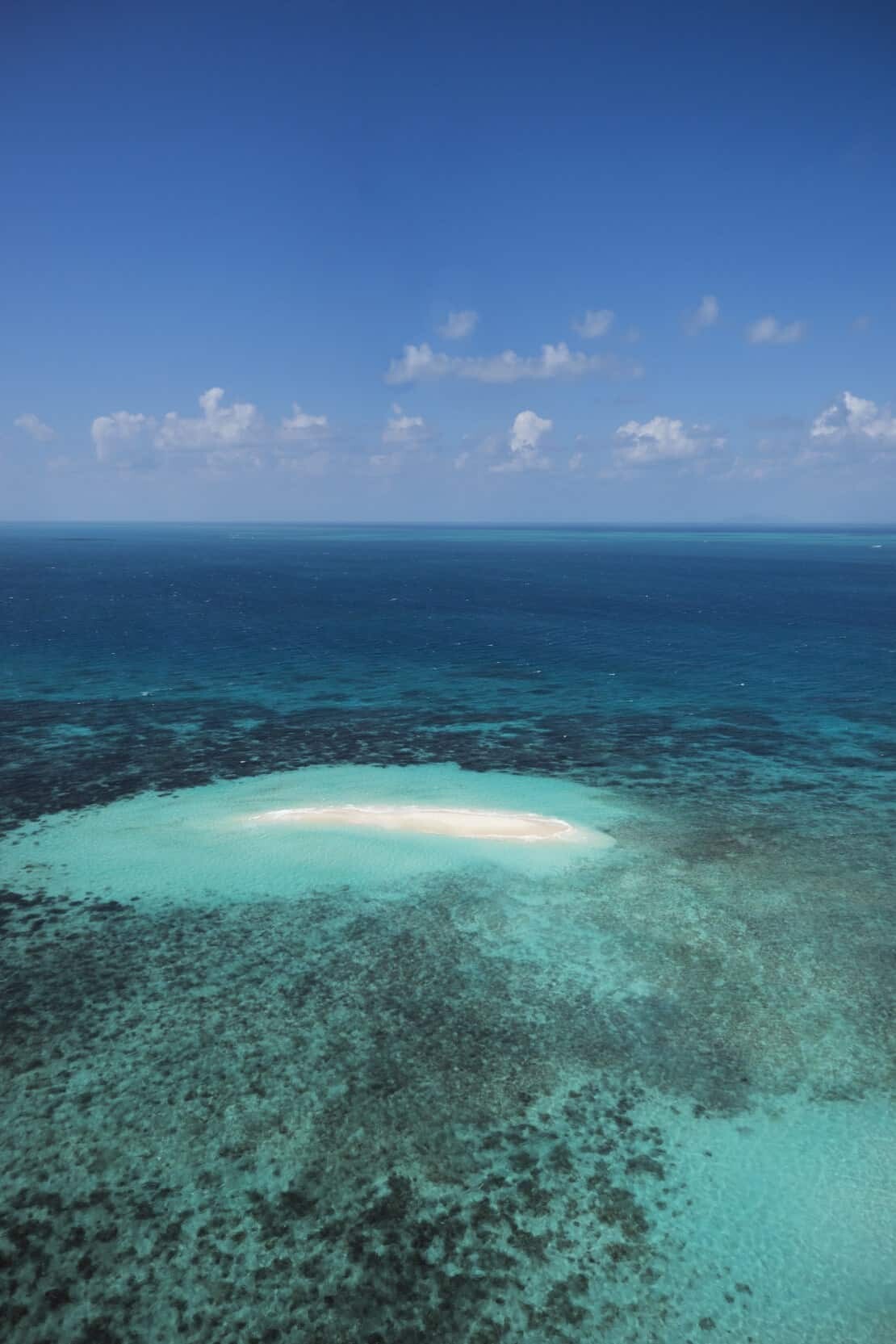 Aerial Photography Tips
Shoot with a fast and versatile zoom lens: When you're in the helicopter, you don't want to be fiddling around changing lenses and missing out as the landscape zooms past. Nor if you're clumsy like me do you really have the space to change lenses. Instead, it's best to opt for a zoom lens that covers a range of focal lengths and allows you to capture both wide angle landscape shots and closer details.
During this flight I had two cameras in rotation, one Olympus OM-D E-M1 Mk II with a 12-40mm M.Zuiko f/2.8 PRO lens, and the other with my 40-150mm M.Zuiko PRO lens. I used the 12-40mm a lot more so even standard zoom lenses like a 24-70mm will work really well.
Adjust your settings for speed: Because the helicopter is zipping over the landscape quite fast, you need to consider what settings are best in order to avoid blur and movement in your shots. Keeping a fast shutter speed will allow you to ensure sharp images because the last thing you want to do is get back from your flight and realise that every, single image is slightly blurred.
I shot most of the images using f/2.8, ISO 400 and roughly between 1/4000 – 1/8000 sec exposure.
Seek patterns + details: It can be difficult to take your eyes away from the overwhelming beauty of the Great Barrier Reef as it stretches out before you but there's so much hiding within the landscape. Keep your eyes peeled for patterns, the varied tones and colouring of the water and of course if you're flying over islands, little things like boats, snorkellers and even manta rays or turtles from above make great subjects to capture!
Vlasoff Cay Coordinates: 16.6576° S, 145.9906° E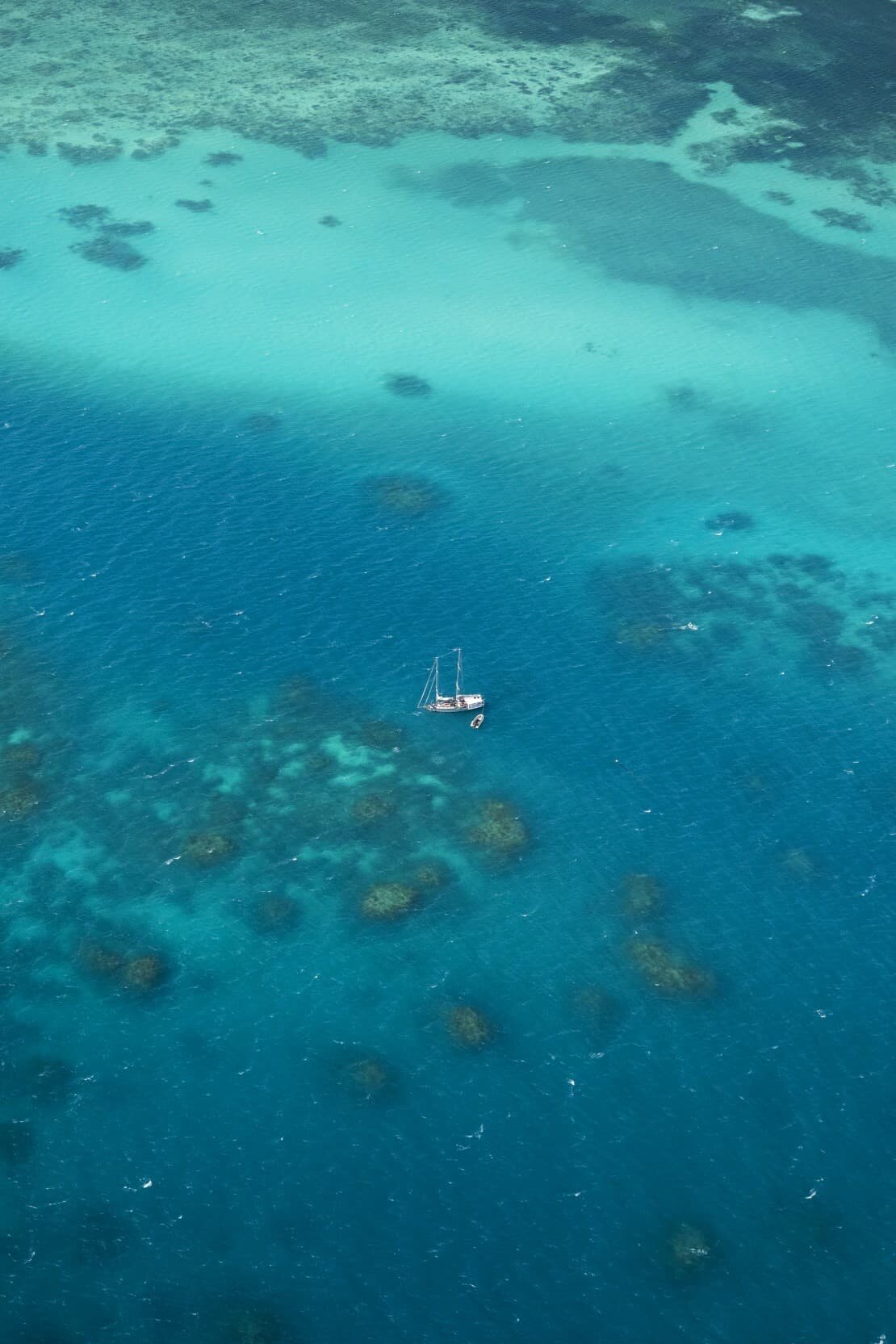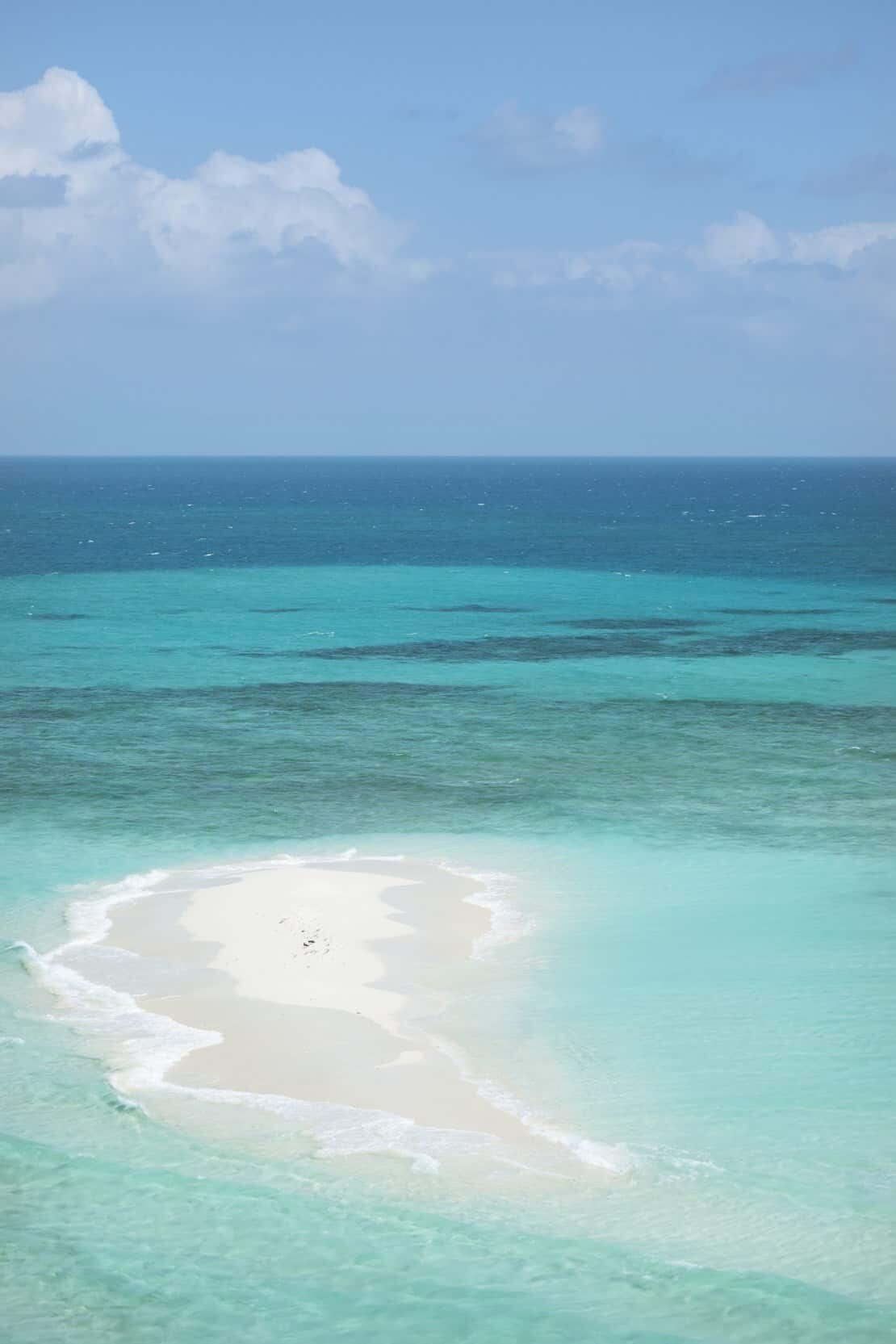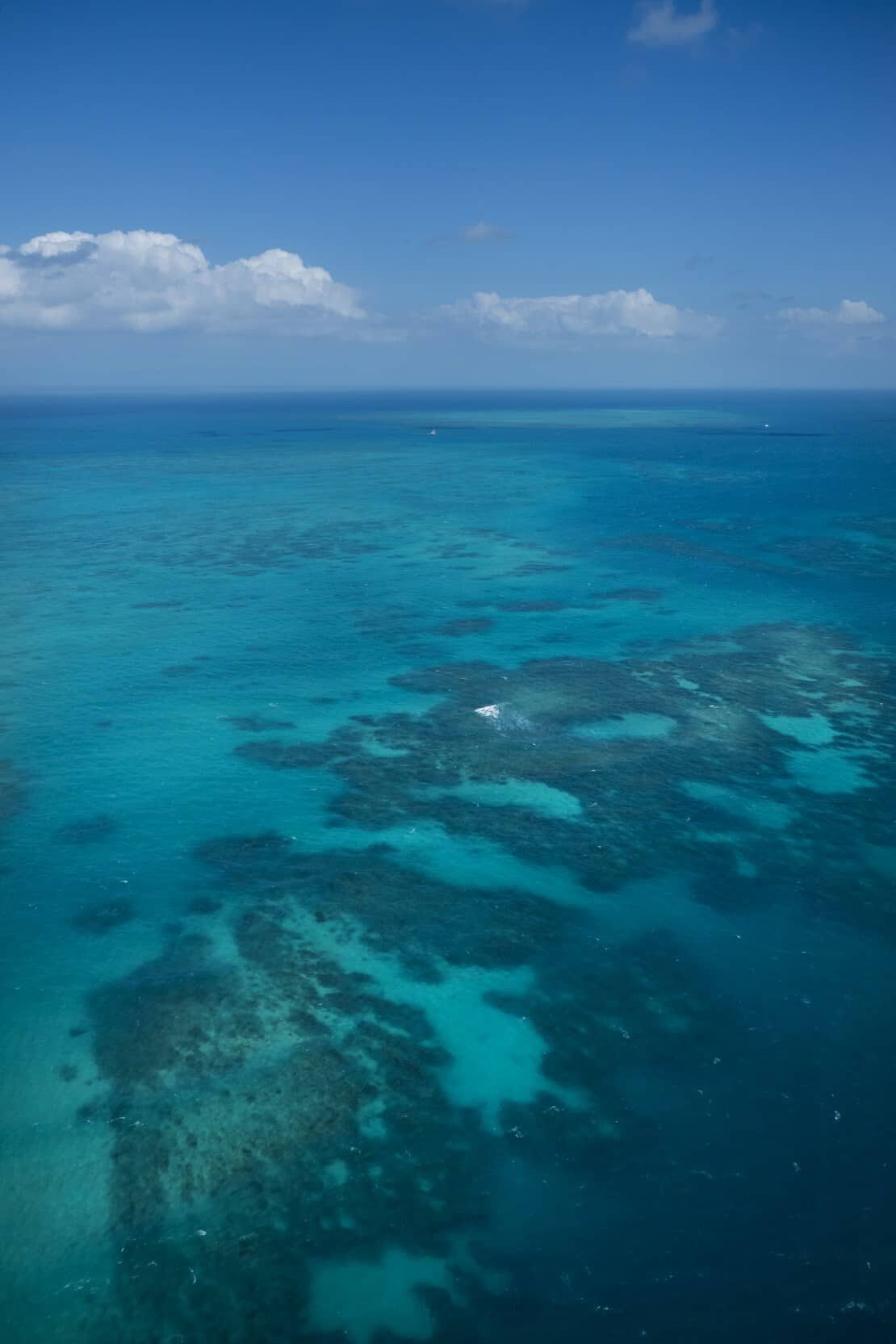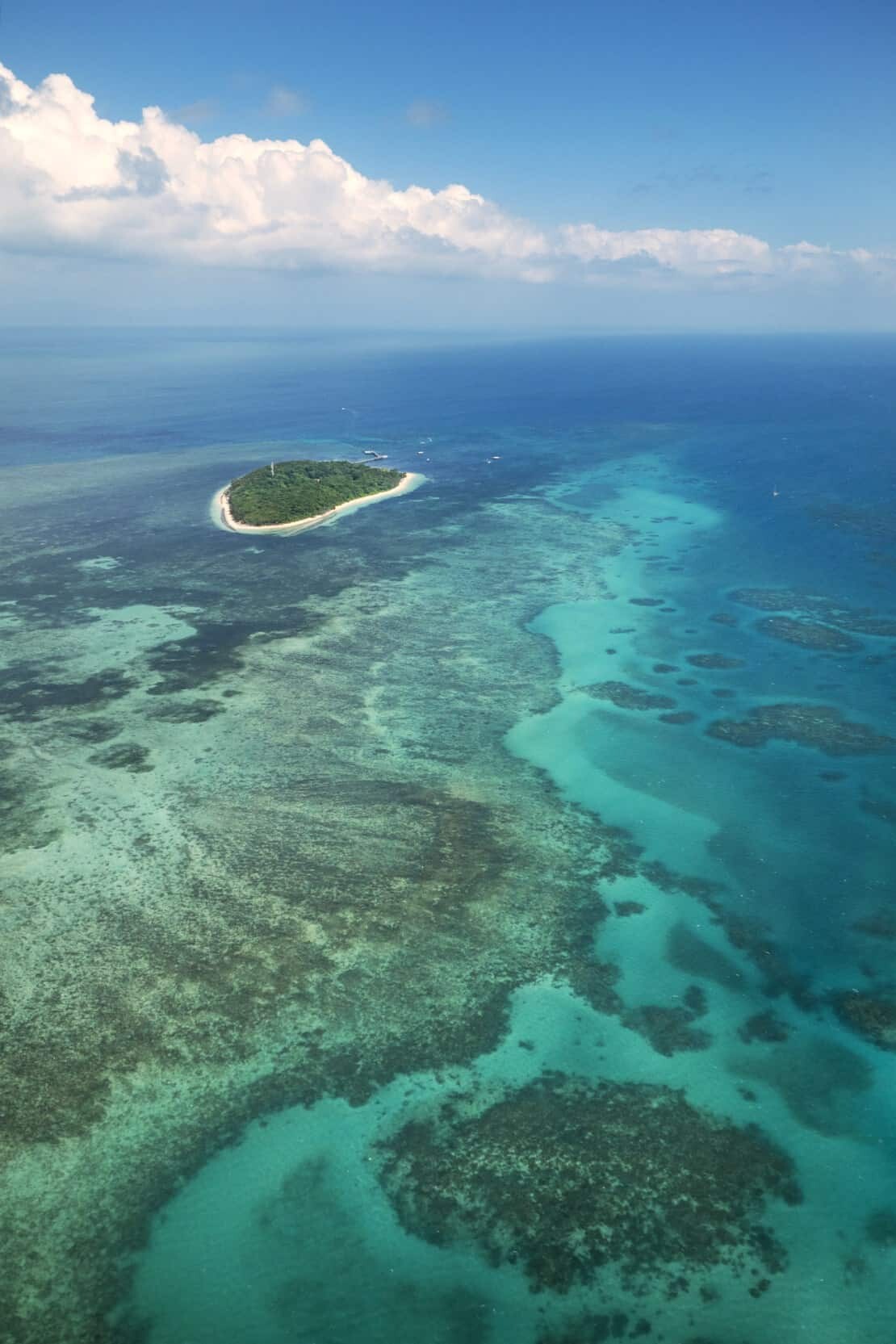 ---
BELOW: Snorkelling on the Great Barrier Reef
Underwater photography adventures off the coast of Tropical North Queensland…
Spending the night amongst the Daintree Rainforest, we set sail bright and early from Cape Tribulation on a luxurious catamaran with Sailaway. Heading for Mackay Cay the aim was to spend the day snorkelling, photographing the coral reef, fish and our fingers and toes were crossed for turtles too.
Mackay Cay Coordinates: 16°02'52.2″S 145°38'54.6″E
Upon approach to Mackay Cay a slither of sand appeared in the distance, almost like a wave that just never broke, luring us in for a closer look. Within minutes of anchoring we were zipped across to the cay for a quick photo shoot before getting suited up for hours of snorkelling.
After jumping in it was only about 20minutes until we spotted the little turtle that completely made our day. Chilling in his coral gardens, nibbling slowly and completely unfazed by our arrival, the little turtle featured in my photos below seemed happy to let us photograph him and swim alongside for a few minutes. If you're heading snorkelling on the Great Barrier Reef, keep your eyes peeled for these guys because they blend in really well with the coral and are quite slow and gentle in their movements!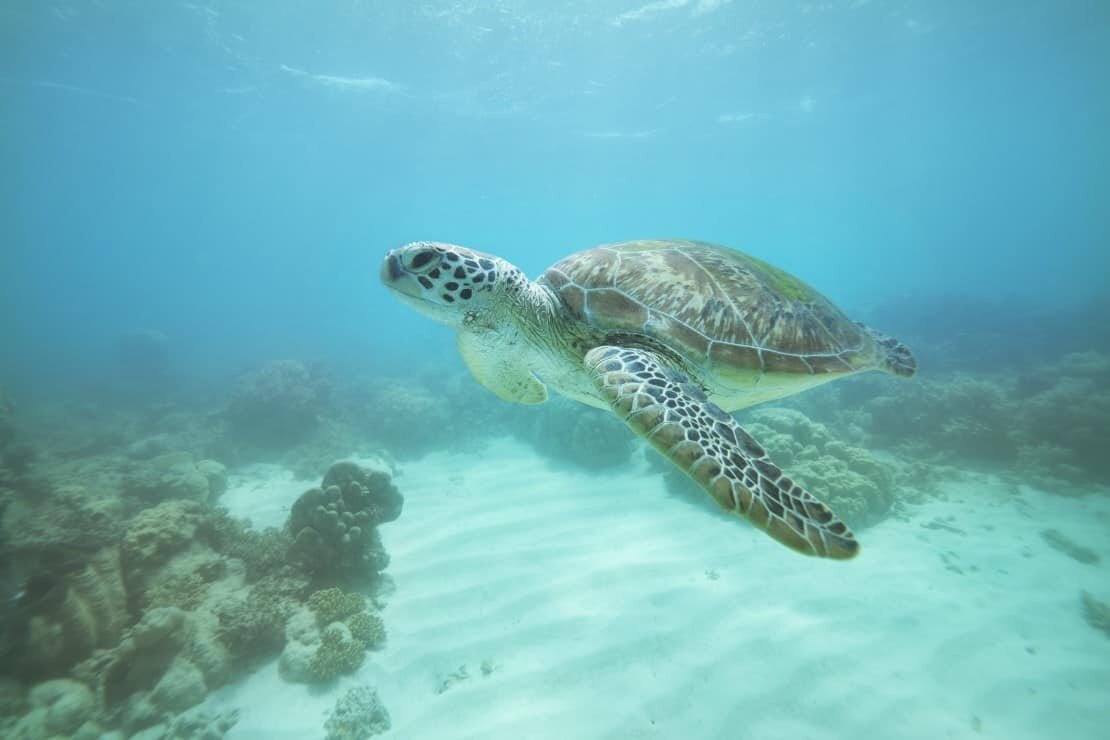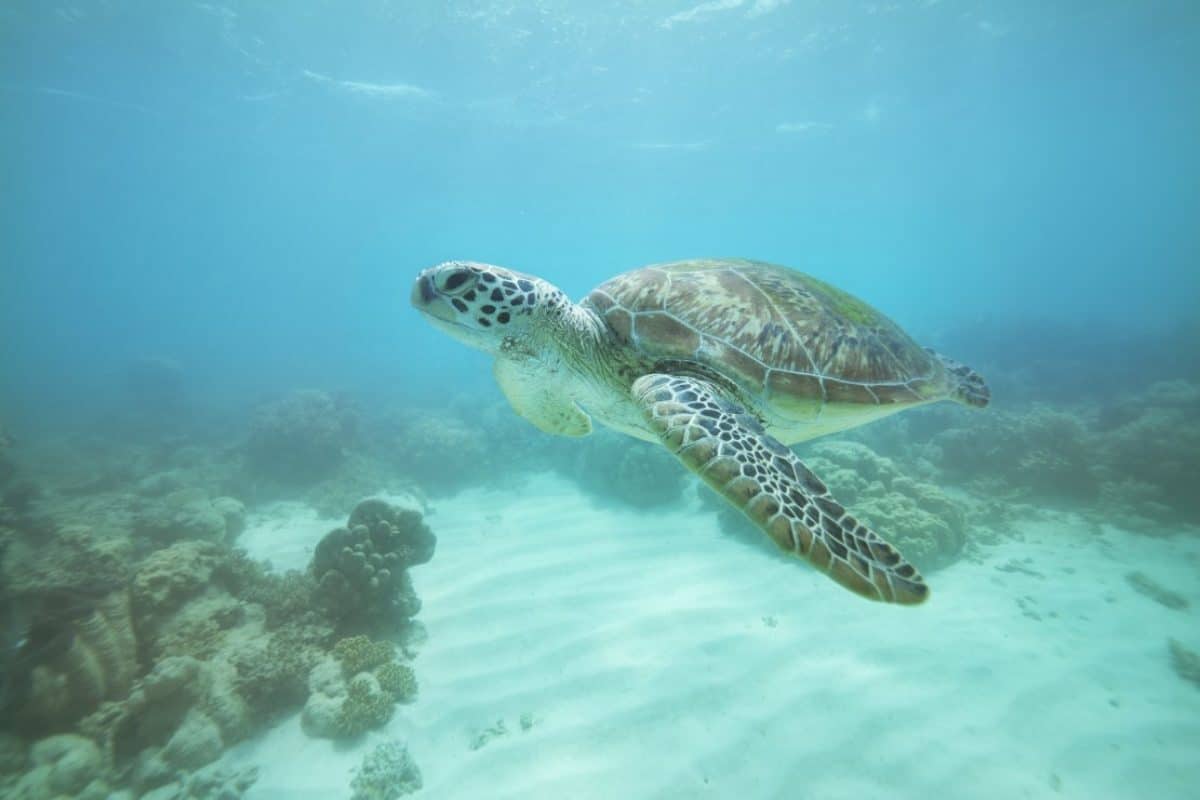 Underwater Photography Tips
Create depth: By shooting vertical images you can create a sense of depth within the scene. Tilting the camera slightly upward will also showcase the underwater ceiling which produces beautiful patterns and tones as the light shines through.
Chilling in his coral gardens, nibbling slowly and completely unfazed by our arrival, the little turtle featured in my photos below seemed happy to let us photograph him
Allow for movement: When you're photographing a moving subject, give them room within your composition to continue their journey through the image. If a turtle is swimming to the left, compose them on the right-hand side of your image so it looks as though they've got room to continue swimming through the shot. This works for any moving subject really, and is just a way to make the image more appealing to the eye rather than have the subject almost cut-off and ending their path.
Get Closer: Things can get a little distorted when you're looking through goggles underwater. While it's important not to touch marine life or coral, there's usually a bit of wriggle room in order to get closer to your subject and avoid capturing an image of blueness. If your camera has a zoom feature, be sure to use it to test out various angles and composition possibilities too, it's amazing just how many shots are possible in a single scene!
For more underwater tips read the following articles –
Setting the Scene: Underwater Photography
How to Take Split-Level Underwater Photos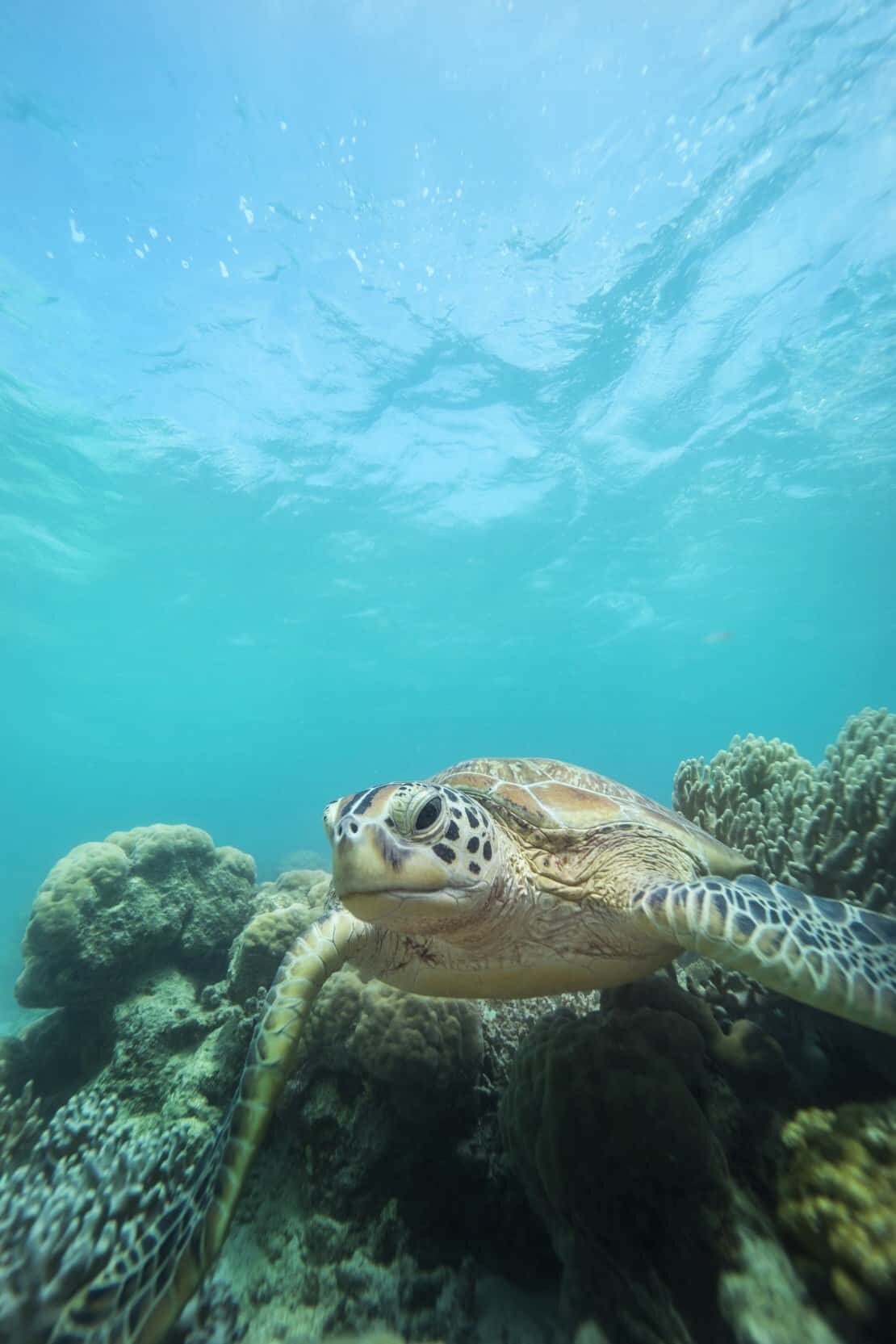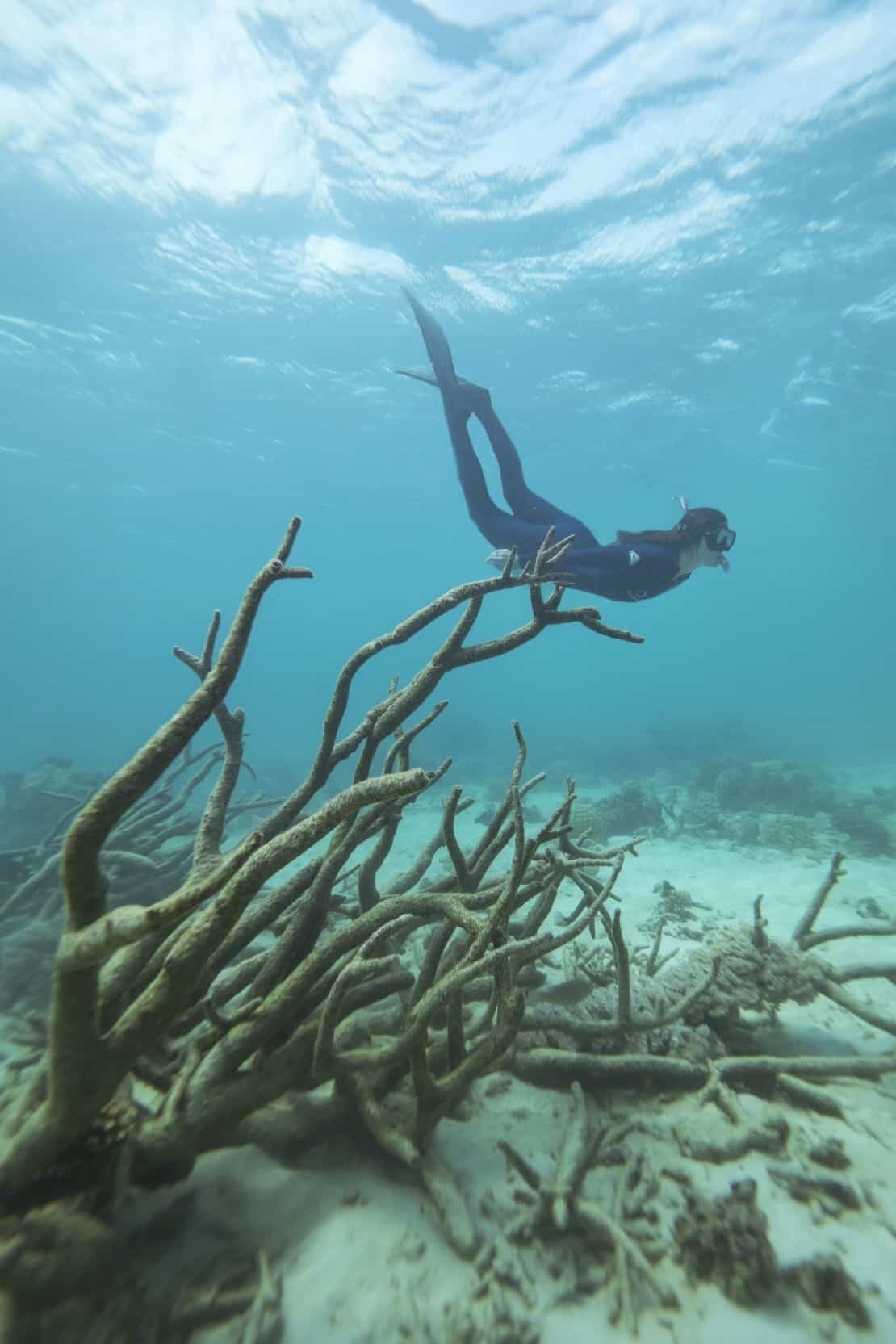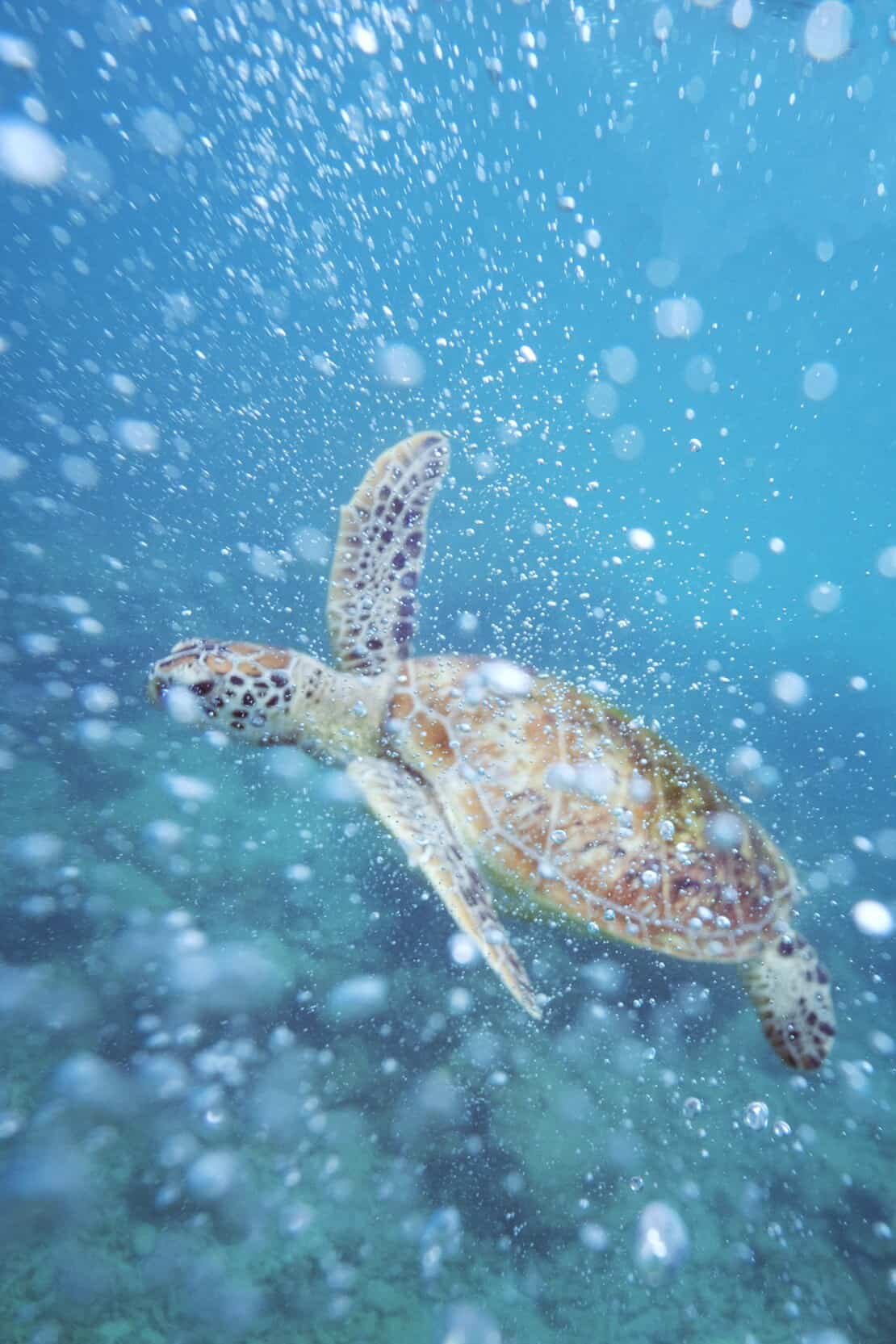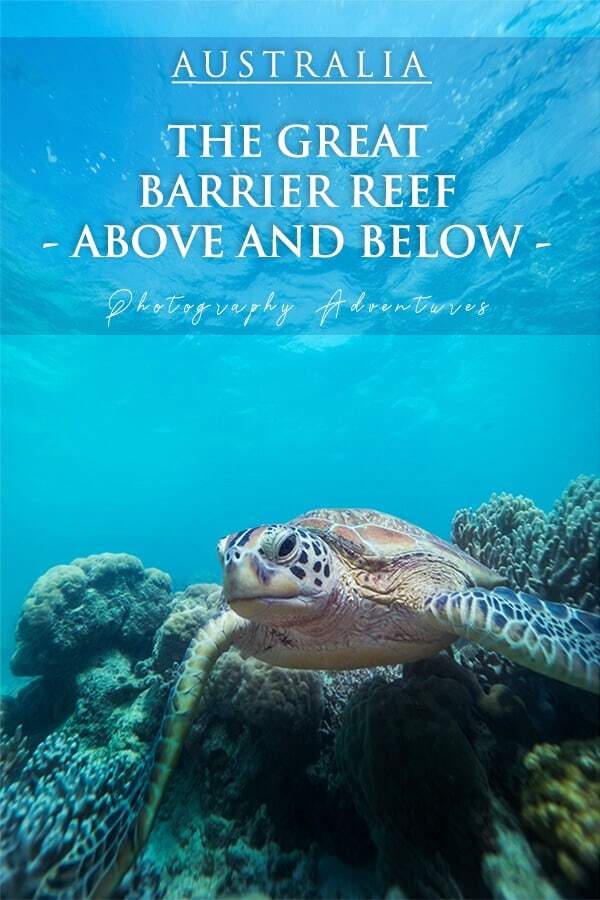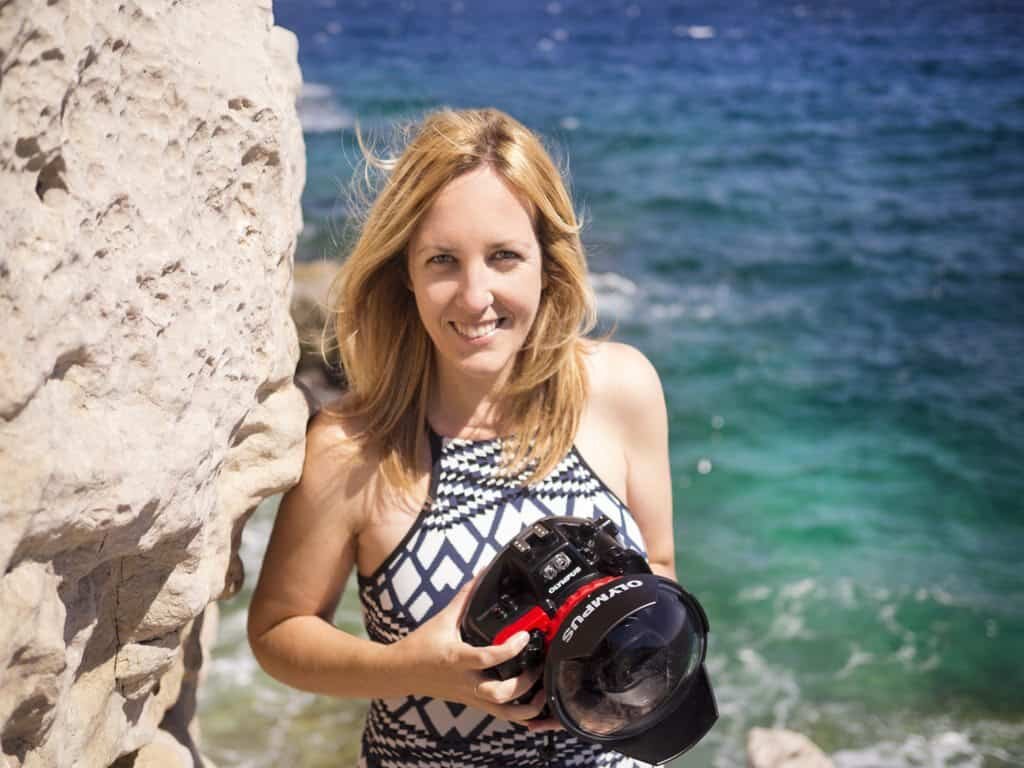 Hello! I'm the founder and photographer behind The Wandering Lens.
With 17+yrs experience as a professional travel and landscape photographer, all advice found on this site is from my personal experience on the road. I hope it's useful for your own travels and would love to hear in the comments about your trips and experiences around the world.