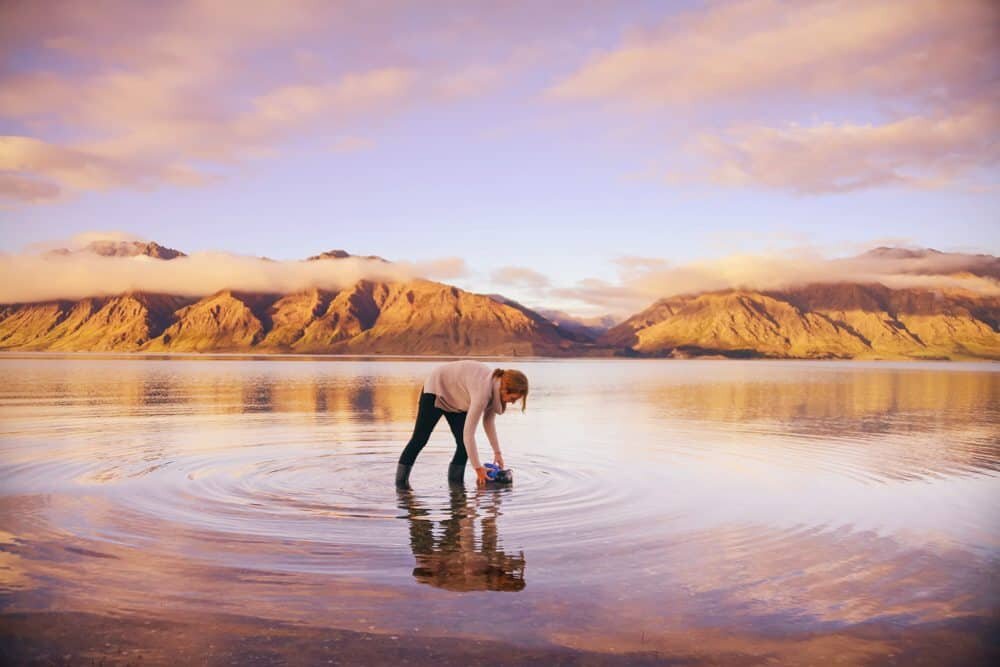 THE BEST TRAVEL PHOTOGRAPHY LOCATIONS (FOR NOW)
Written in 2016 by Lisa Michele Burns
Travel photography confession: Have you ever been on a holiday with your partner only to spend more time with your camera?
Yeah, me too. Completely guilty on multiple occasions actually!
I've come to the conclusion that it's not because you're with the wrong person, it's just that the destination is so inspiring and so beautiful that ignoring it would just be rude. So why not invest in your guilty pleasure and do a little research to improve your love of photography?
Some destinations just have a wow factor. A warm light, historic features, dramatic coastline or mountain peaks that makes it near impossible to put your camera down. While there are always the obvious favourites, there are some places further afield that are worth a hike or road trip to photograph.
I've put together a guide to my top 24 destinations around the world where you can take your camera on a romantic escape…oh and they're just for you and your camera because really, they are so photogenic there won't be much time for anything or anyone else, trust me! Unless they love photography too in which case the more the merrier!
---
#1 Marrakech Medina, Morocco
The mystery, mood and colours of Marrakech are just the start of a long list of reasons why visiting Marrakech will make you fall in love with photography. Capture scenes within the medina with rays of light seeping through, donkey carts bustling along uneven stones and vibrant coloured tiles and doorways make you stop every 10metres. I've written a guide to the best six locations to photograph in Marrakech but there are many, many more to discover by getting lost in the medina.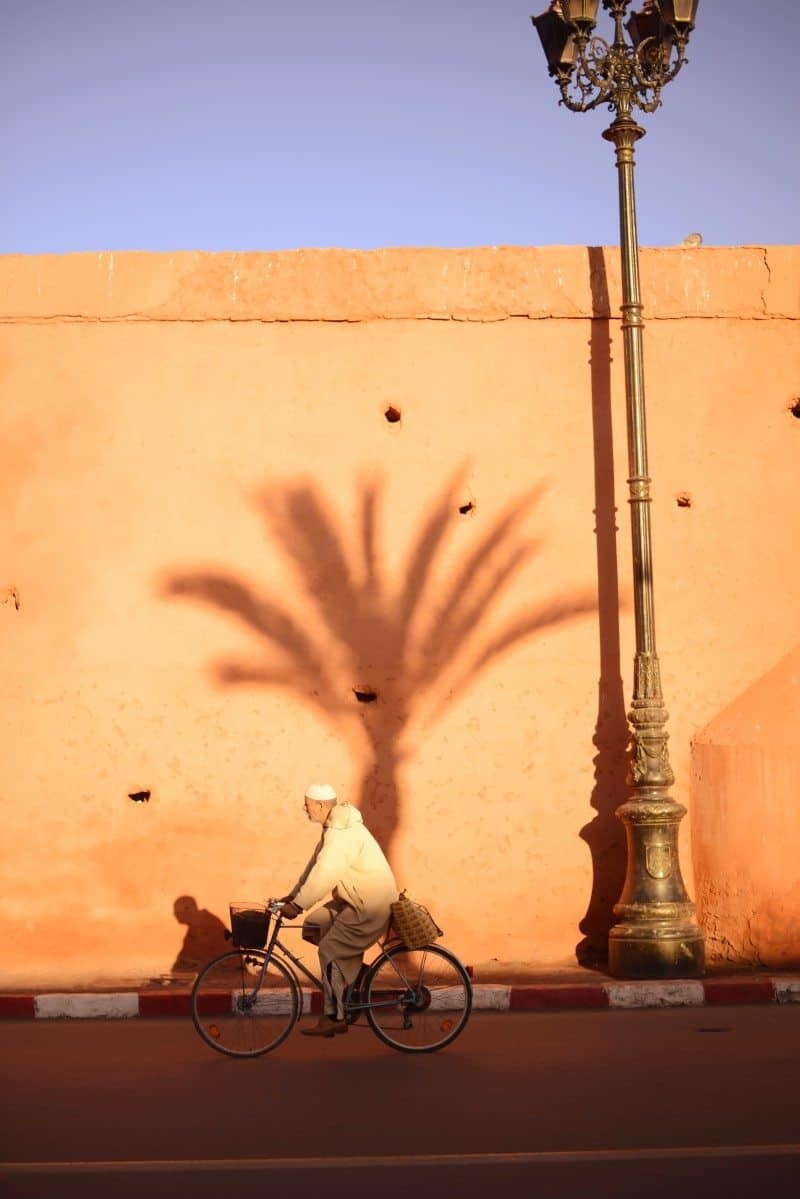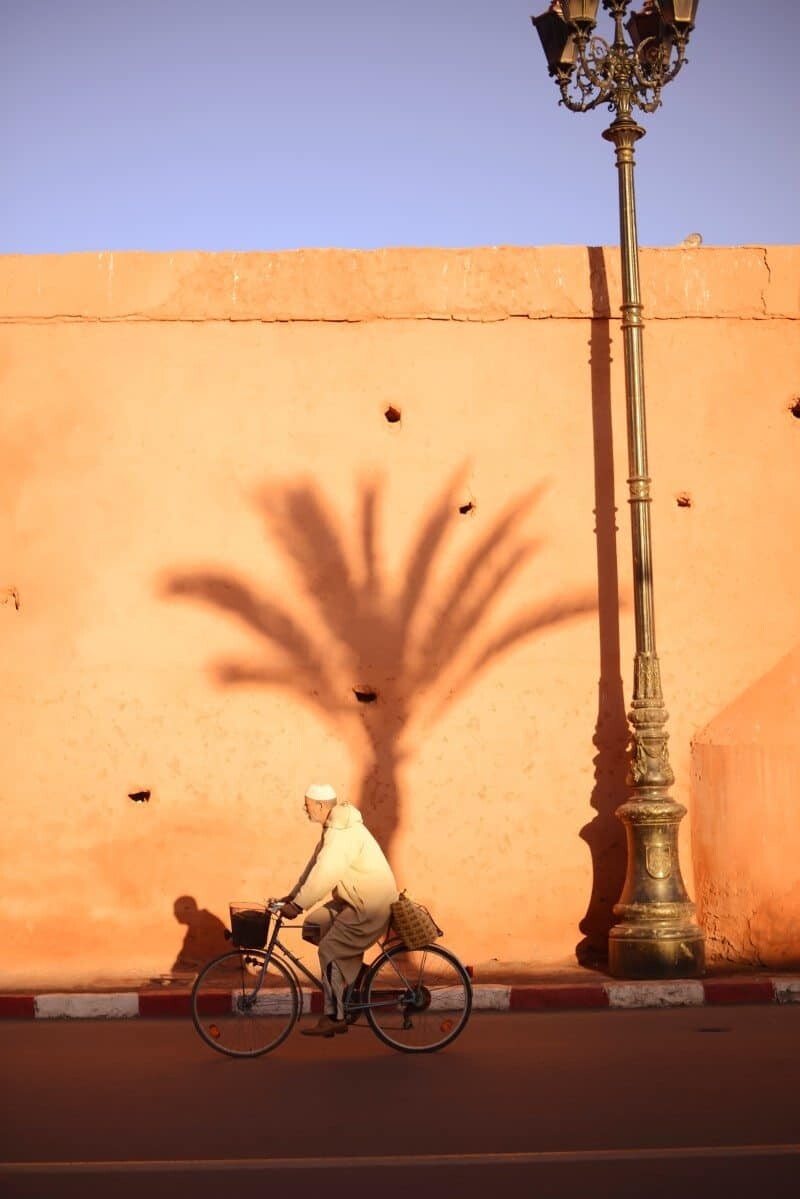 ---
#2 Arashiyama, Japan
Natural beauty and elegant Japanese culture meet in the suburb of Arashiyama on the outskirts of Kyoto. Split by the Ōi River, one side of Arashiyama is filled with historic sites, temples and the otherworldly bamboo grove. On the south side of the river is a forest path up to a monkey park where the monkeys are wild and you can photograph them in their natural habitat. Down by the river just in front of the entrance to the monkey park you'll also find a collection of small wooden boats. Be sure to take a tour on one once the lights go down to experience the traditional practice of Cormorant fishing lit by fire torches.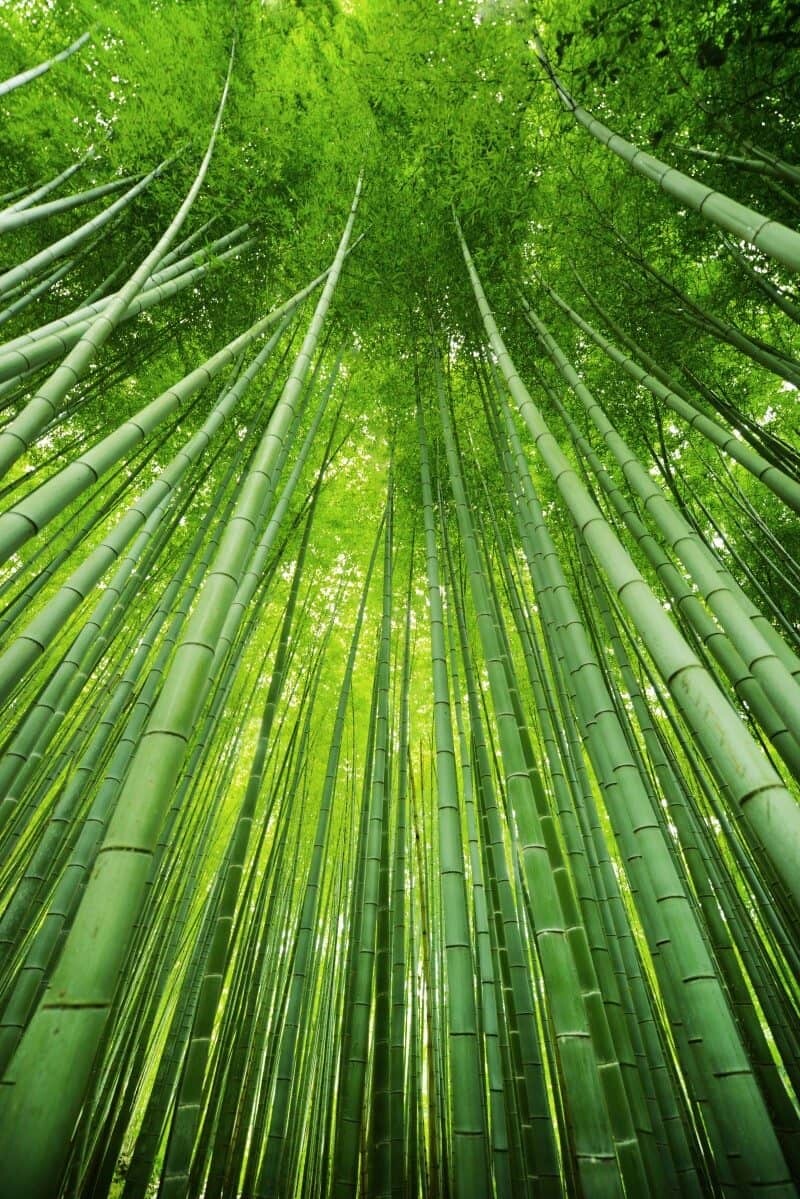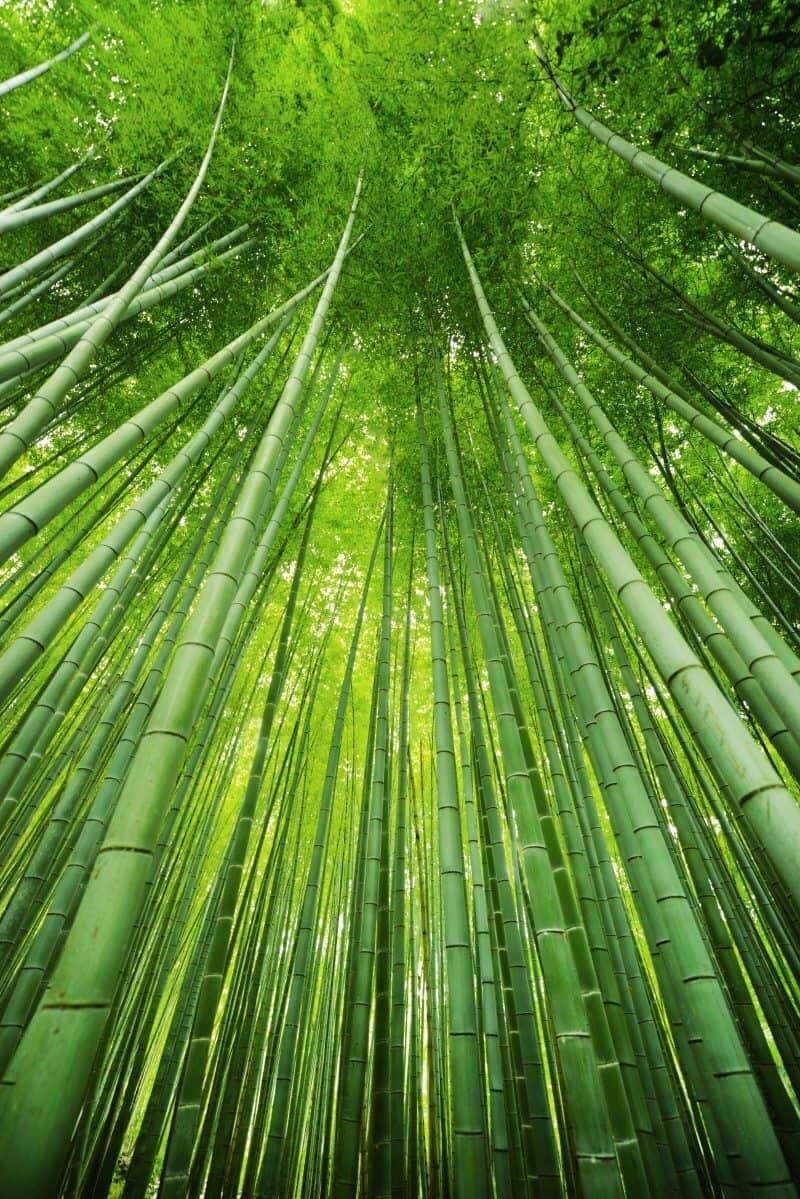 ---
#3 Provence-Alpes-Côte d'Azur, France
Stretching from the beauty of the Camargue with white horses and pink flamingos to the border of Monaco and north to the French Alps, Provence has it all. For landscape photographers the Cote d'Azur offers dramatic coastal Calanques, gorges a little further inland and then there are the lavender and sunflower fields of Valensole. The town of Aix en Provence is the heart of Provence and is considered one of the most beautiful towns in France. Colourful buildings line narrow alleys of the old town and the vibrant Cours Mirabeau is a tree lined boulevard of cafes and lush mossy fountains. Be sure to grab a car so you can go on a photo tour of the pretty little villages that are dotted around Provence. Gordes, Roussillon, Fontaine de Vaucluse and Lourmarin are four of my favourites! Take a peek at a Photo Walk Through Provence for more photos.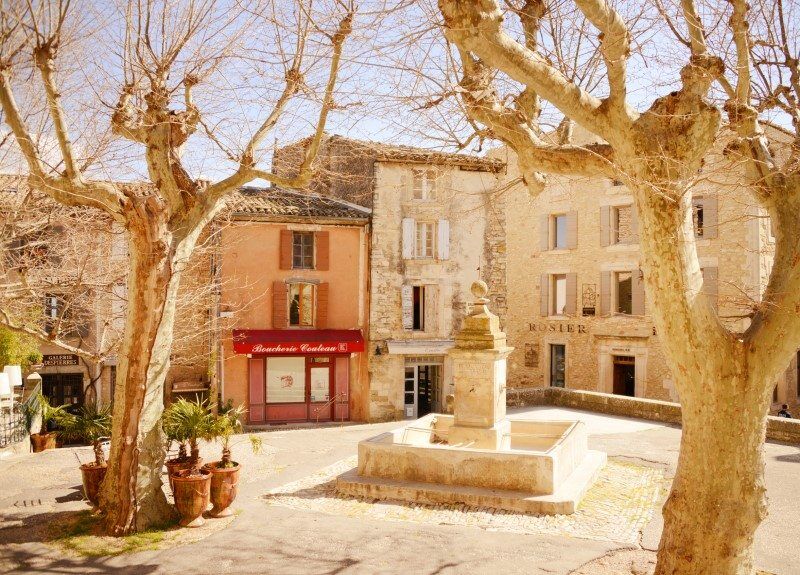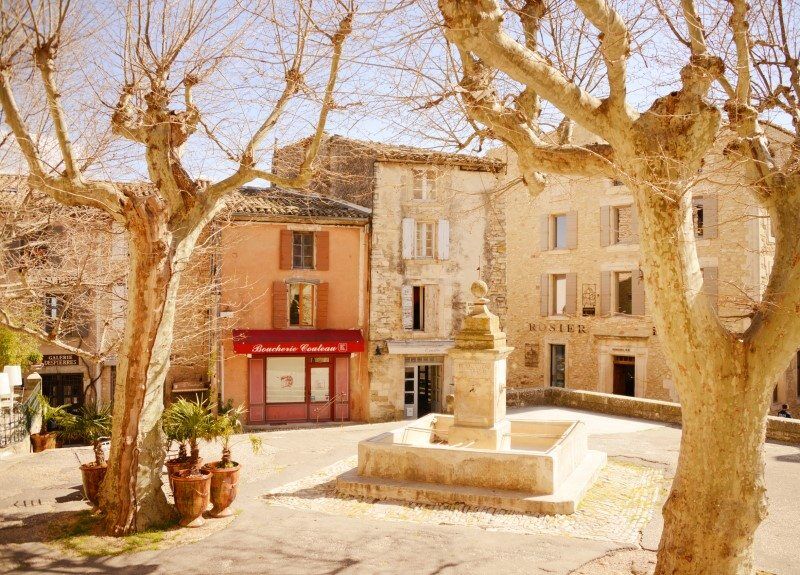 ---
#4 The Hudson River, New York City
Escape the hustle of downtown and get out on the Hudson River for jaw dropping views of Manhattan Island. Jump on board the Staten Island Ferry which is FREE and if you can get a spot at the front of the boat you'll have access to photograph one of the best views in New York City. Time your ferry to coincide with sunset so on the return back from Staten Island you'll see the sky light up behind the skyline of Manhattan. Oh and you'll also pass by the Statue of Liberty…can't beat a free tour!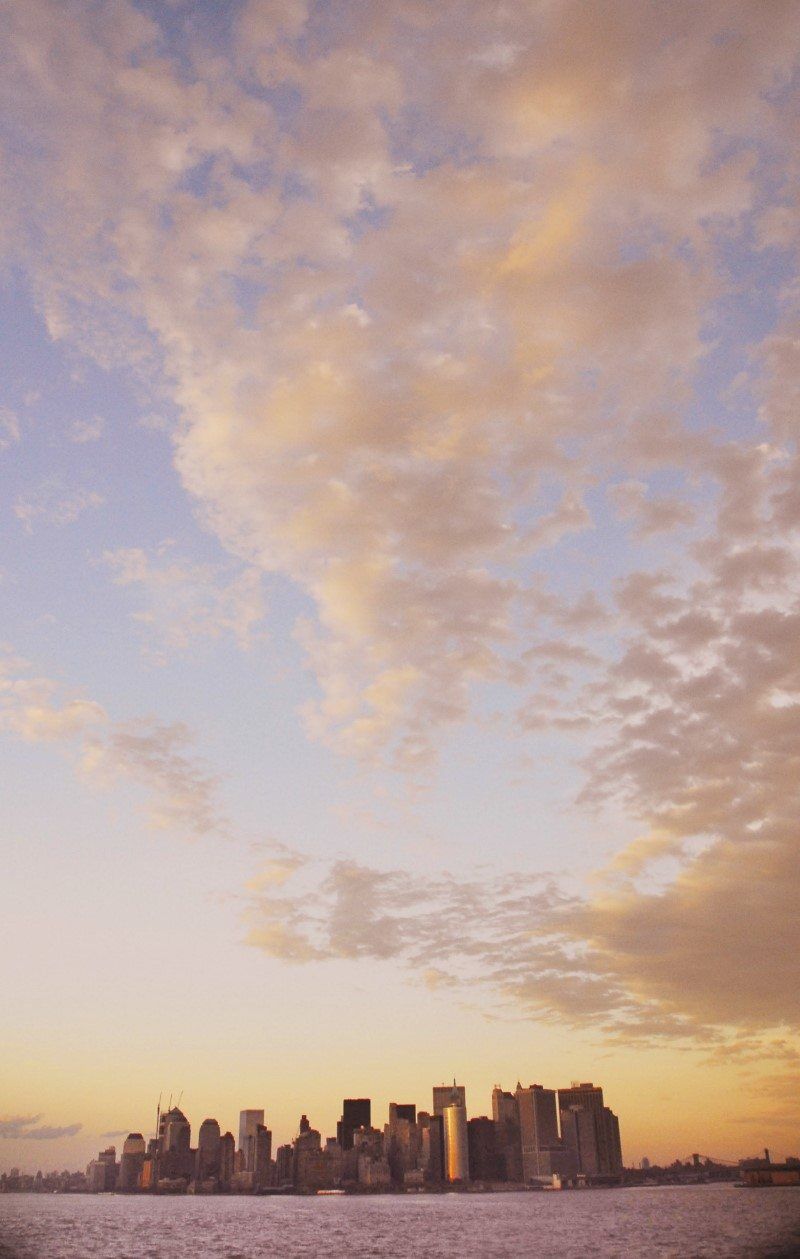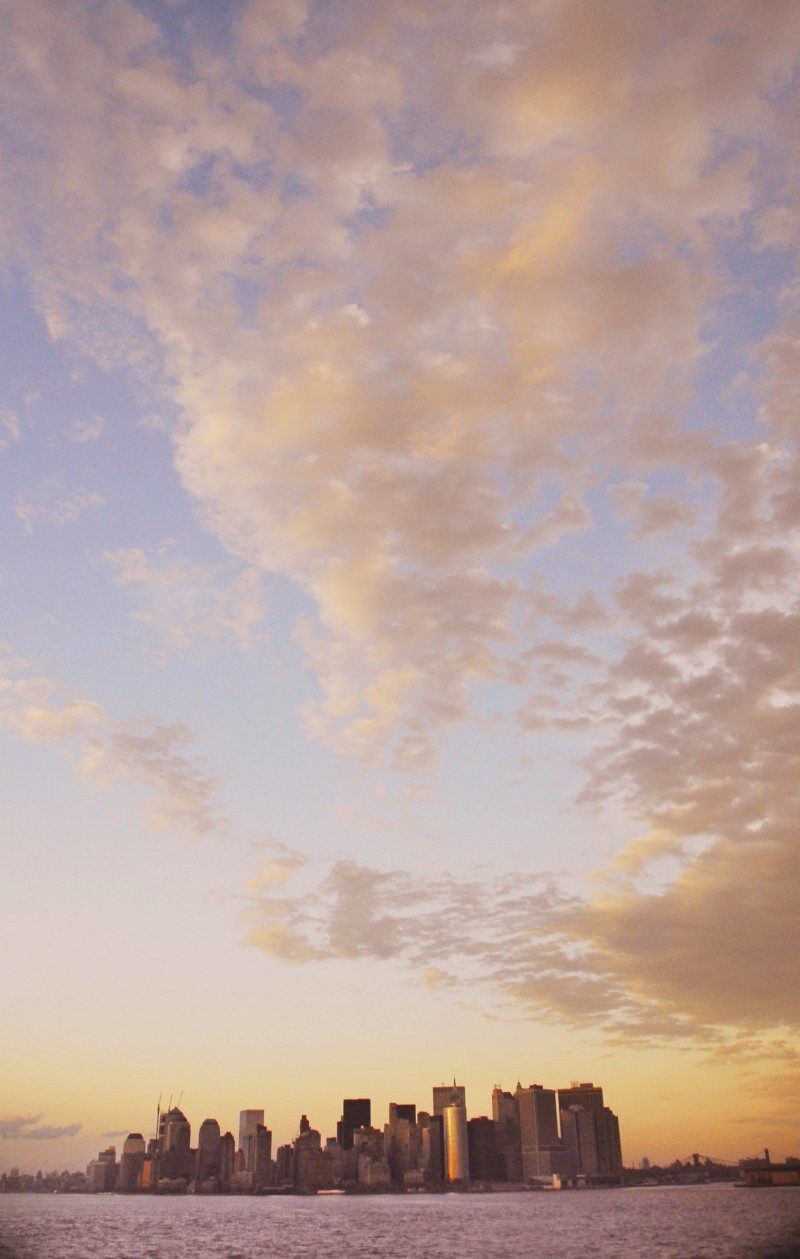 ---
#5 Vanuatu, South Pacific
Lush tropical rainforests, exotic isolated beaches, coral reef and a culture so inviting it was named the happiest country in the world in 2006. Vanuatu is a nation in the South Pacific made up of 83 volcanic islands, 65 of which are uninhabited. While it was hit by a severe tropical cyclone early in 2015, it's starting to glow again and is open for visitors. You can base yourself in Port Vila or, if you're after a more local experience you'll find lots of smaller properties where you can stay around the island of Efate. Of the other islands, Espiritu Santo is known for its gleaming blue lagoon, and if you take a small plane to Lamen Bay on Epi Island you'll be surrounded by nature and can even swim with dugongs!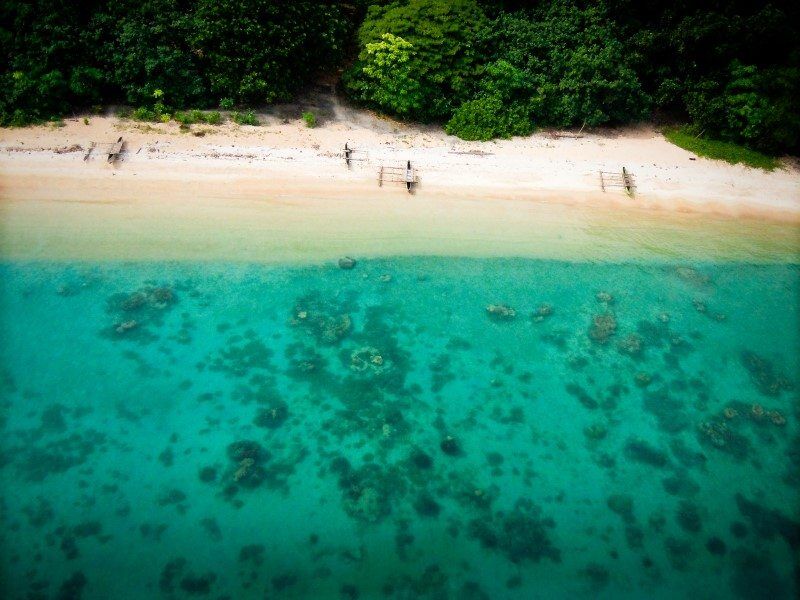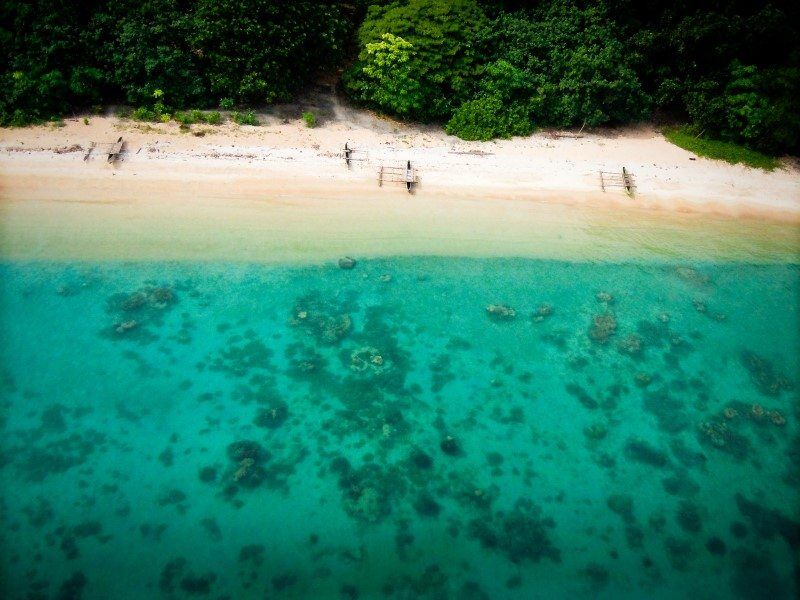 ---
#6 Otago Region, New Zealand
Dramatic alpine scenery awaits you at every turn, you can create a dream itinerary from the road side photo stops alone! To fully experience the landscapes take your camera on a hike, or ten to reach incredible vantage points like Roys Peak in Wanaka, Ben Lomond in Queenstown or head up to the ski fields of The Remarkables and Coronet Peak. You may find you're too busy taking photos to even stop to eat so be sure to pack lots of snacks and enjoy capturing landscape photos all day long. Take a peek at my Queenstown Photo Guide.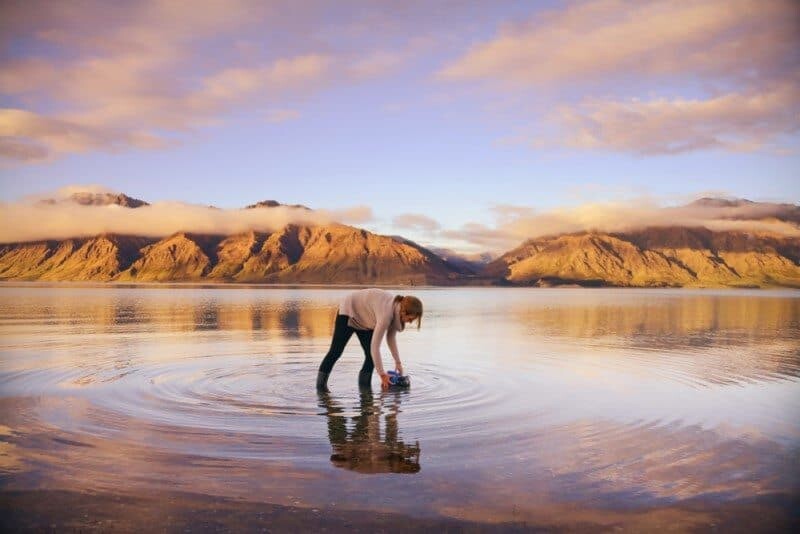 ---
#7 Ring of Kerry, Ireland
Known for its rolling green hills, national parks and dramatic coastline, the Ring of Kerry is a road trip worth taking with your camera. From Killarney National Park where you can cycle around and photograph canals, castles and wildlife through to Port Magee, a quaint little fishing village with a whole lot of craic. If you're lucky and the weather is on your side, take a boat out to the Skellig Islands which were featured on the latest Star Wars movie and are home to the super cute puffins!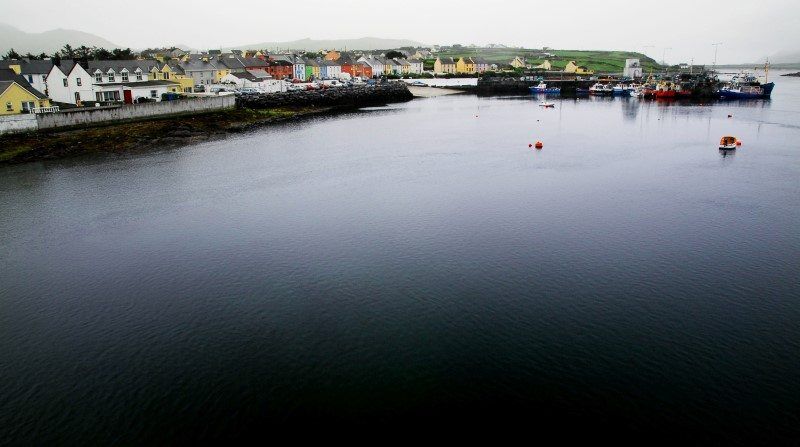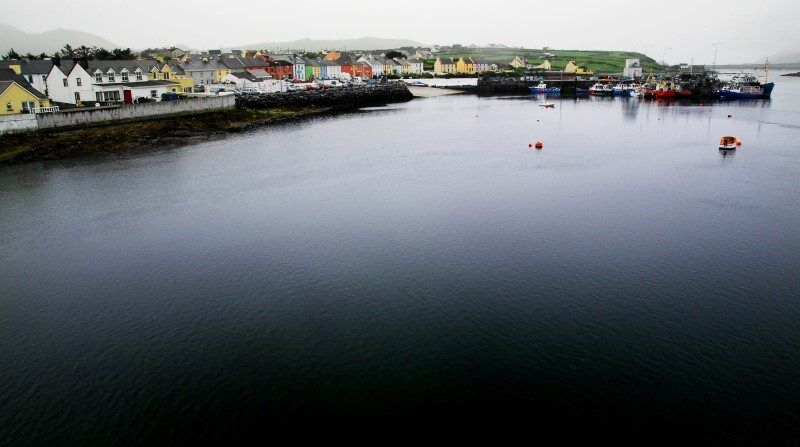 ---
#8 London, England
No visit to London is complete without an aimless wander past the historic buildings and character filled streets of days gone by. A stroll along The River Thames offers plenty of photo opportunities, if you're patient enough be sure to stand opposite the Houses of Parliament to watch the sun go down and capture an iconic London image. Head to Camden and Notting Hill for street shots and don't forget to walk from Kensington Palace through Hyde Park to Buckingham Palace…one of my favourite photo walks!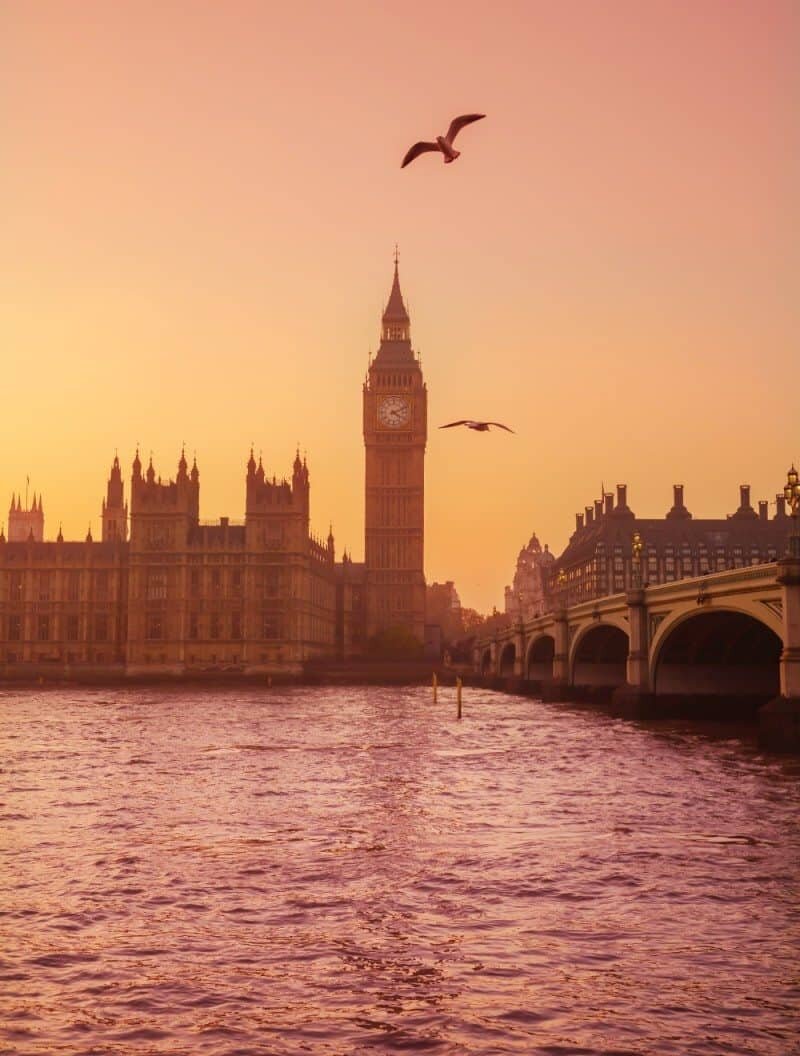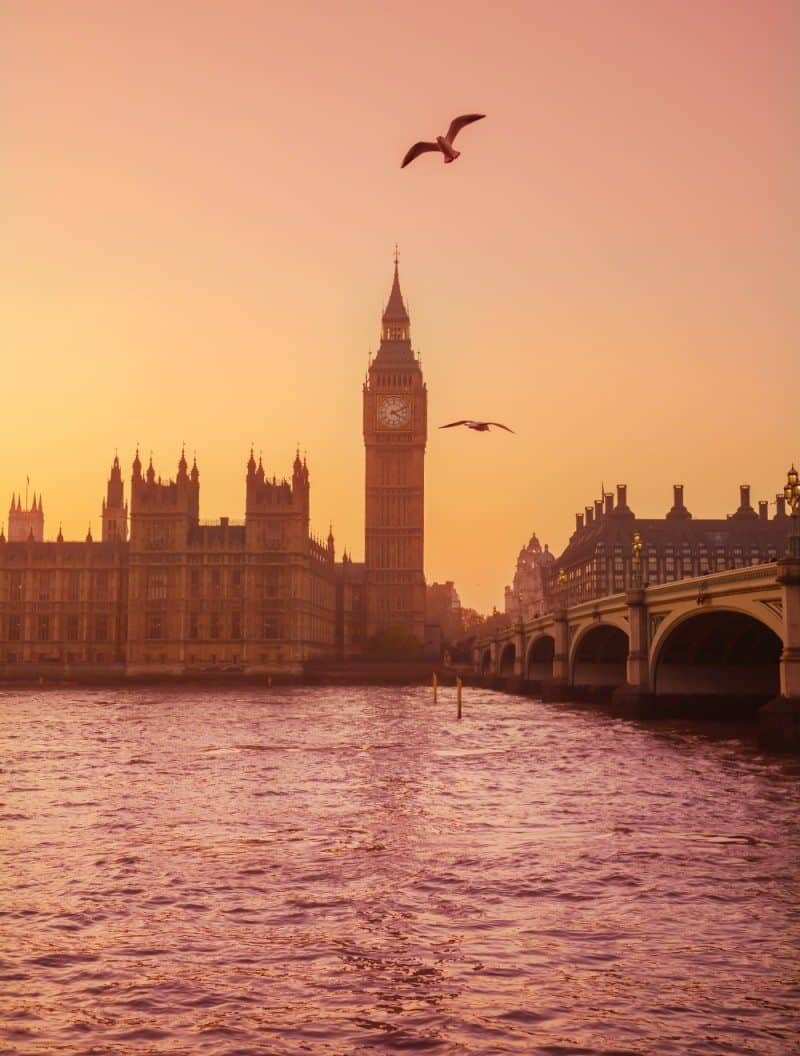 ---
#9 Burano, Italy
You'll be forgiven for thinking you've stepped into a set from a Disney movie when you arrive in Burano. Each house is brightly painted with residents having to put in an application should they wish to change colour in order to avoid matching their neighbour. A short ferry ride from Venice, Burano is the place to go if you love photographing all things colourful, from the houses to the boats and the freshly laundered clothes hanging out to dry.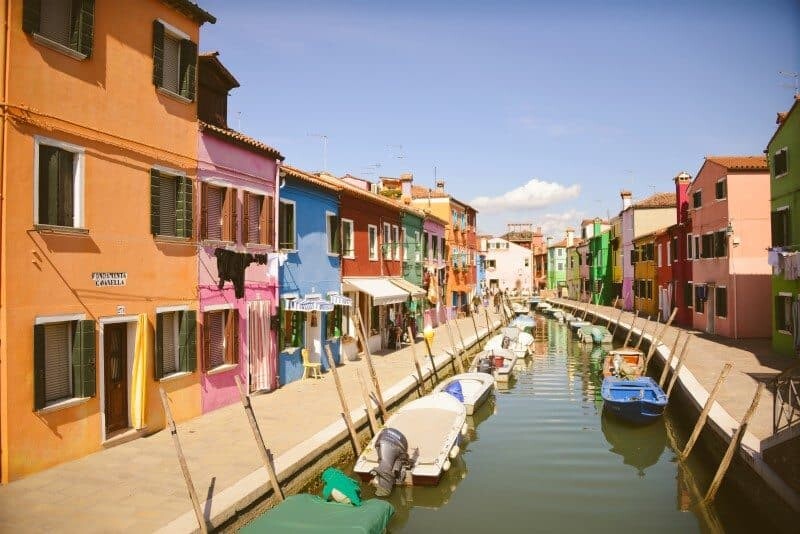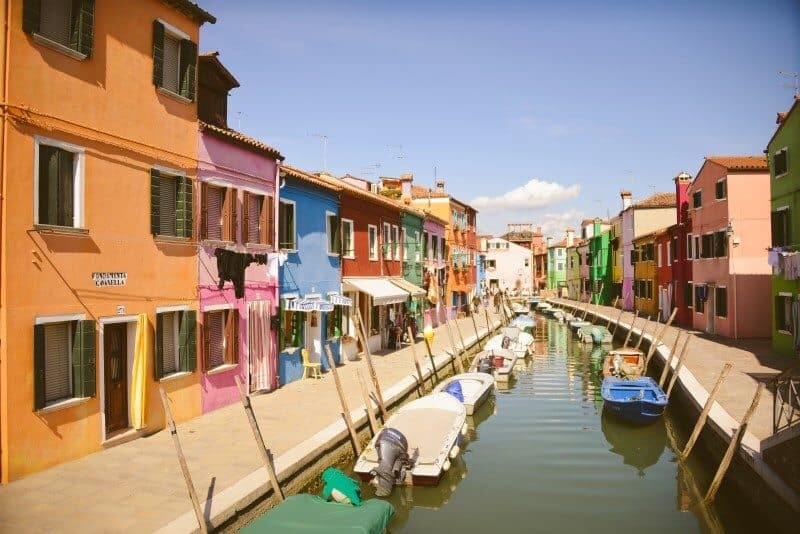 ---
#10 Cheung Chau Island, Hong Kong
Well known for the annual Bun Festival, Cheung Chau Island is a sleepy fishing village most of the year and one of my favourite places to photograph in Hong Kong. Legend has it there is pirate treasure buried in one of the caves on the island and if the amount of traditional fishing boats are a hint, there is also plenty of fish in the surrounding waters! Cafes like the harbour and you can capture locals riding past seafood stores and tea shops on their bicycles.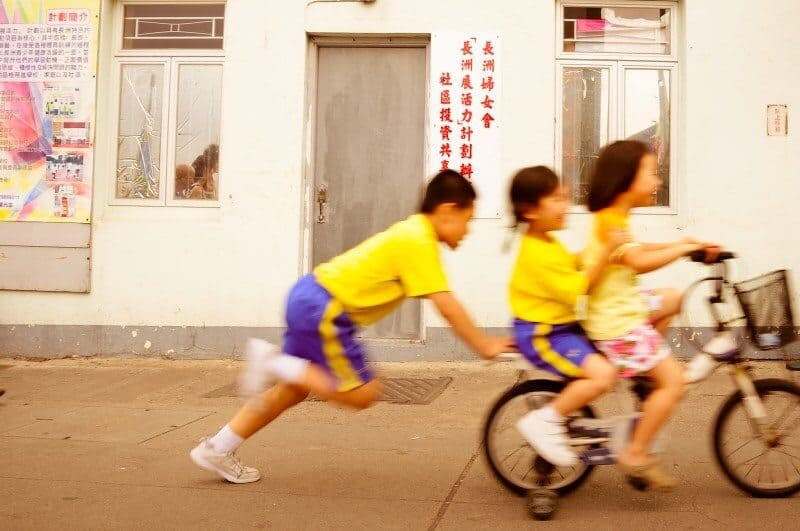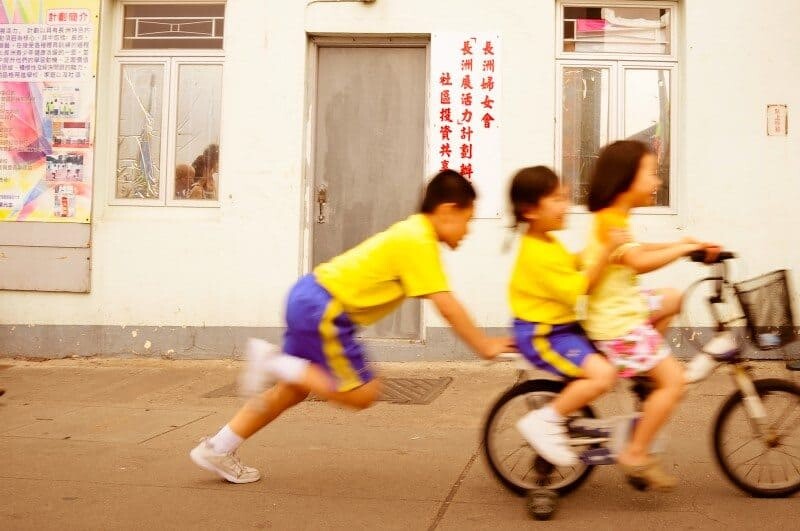 ---
#11 Paris, France
Well no list with the word 'love' in the title would be complete without a mention of Paris, especially one that refers to how photogenic the destination is. Paris is charming. In central Paris you'll be hard up finding a street that isn't worth a photo or ten with the blend of architecture, ambience, local life and gorgeous windows creating an endless canvas to work with. Climb to the dome of Basilica Sacre Coeur in Montmartre for what I think is the best view of the city! More locations here – Paris Location Guide.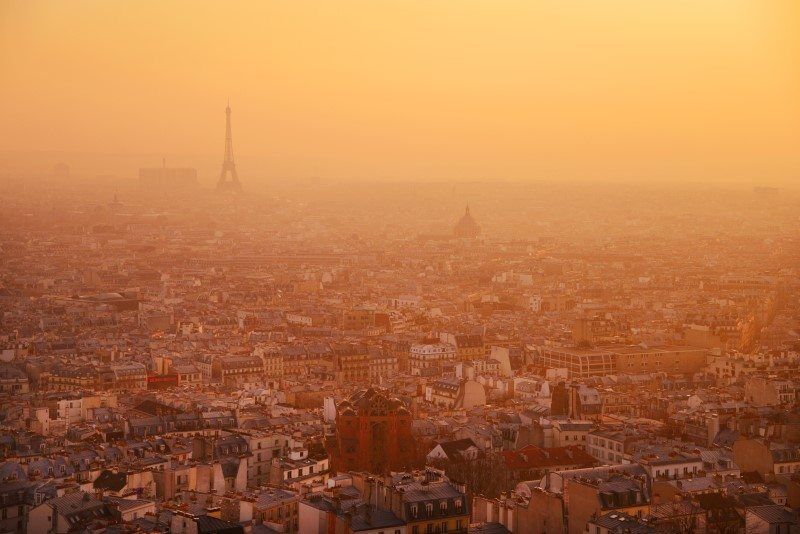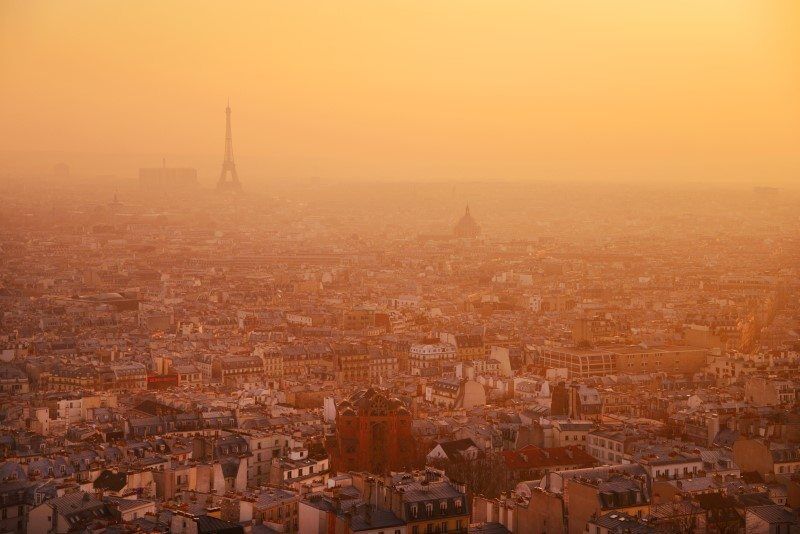 ---
#12 Aitutaki, Cook Islands
Postcard paradise. Aitutaki is where to go if you want to photograph white sandy beaches melting into turquoise seas. It's hard to describe the feeling of waking up on Aitutaki but imagine the sound of chickens as the sun streams through your thatched roof and the gentle lapping of water in the lagoon outside your window. Then you can go find a coconut for breakfast before taking a boat to palm drenched tropical islands to photograph the perfect screensaver shot. Be sure to take an underwater camera with you too as the giant trevallys are friendly and ready to pose!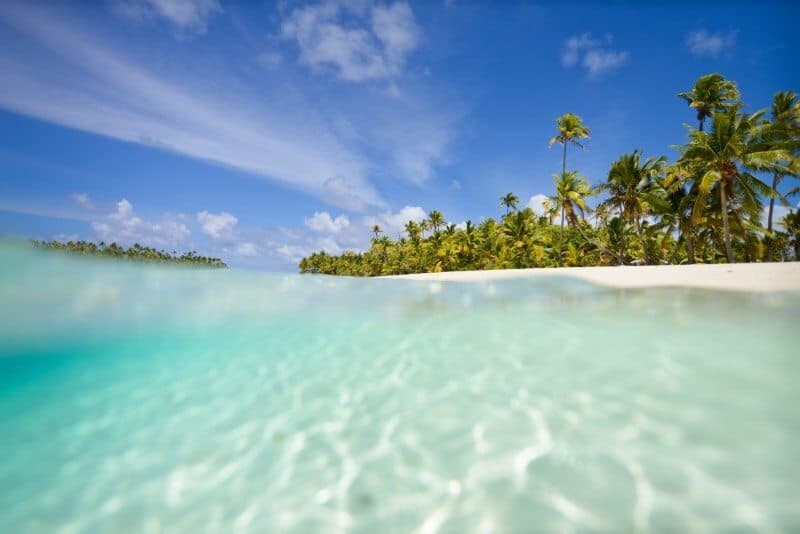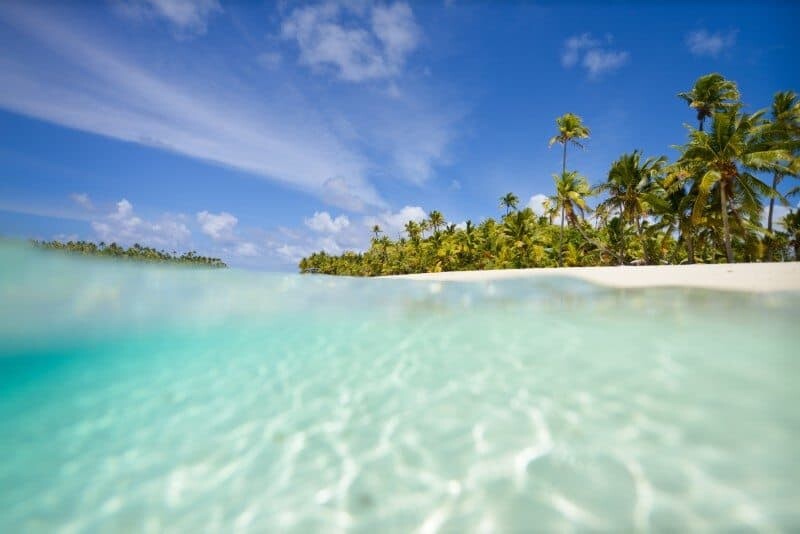 ---
#13 Rome, Italy
History surrounds as you walk along cobble stoned streets with your camera. It's possible to see all of the main sights on foot which also allows you to capture beautiful side streets and areas you typically wouldn't see if you're on a bus or in a taxi. Rome is a city where your creative photography will just begin to develop naturally, using the warm light focus on the domed cathedrals at sunset, the lights driving past a glowing Colosseum or if you're more into food photography then eat your heart out! More locations here – Rome Guide.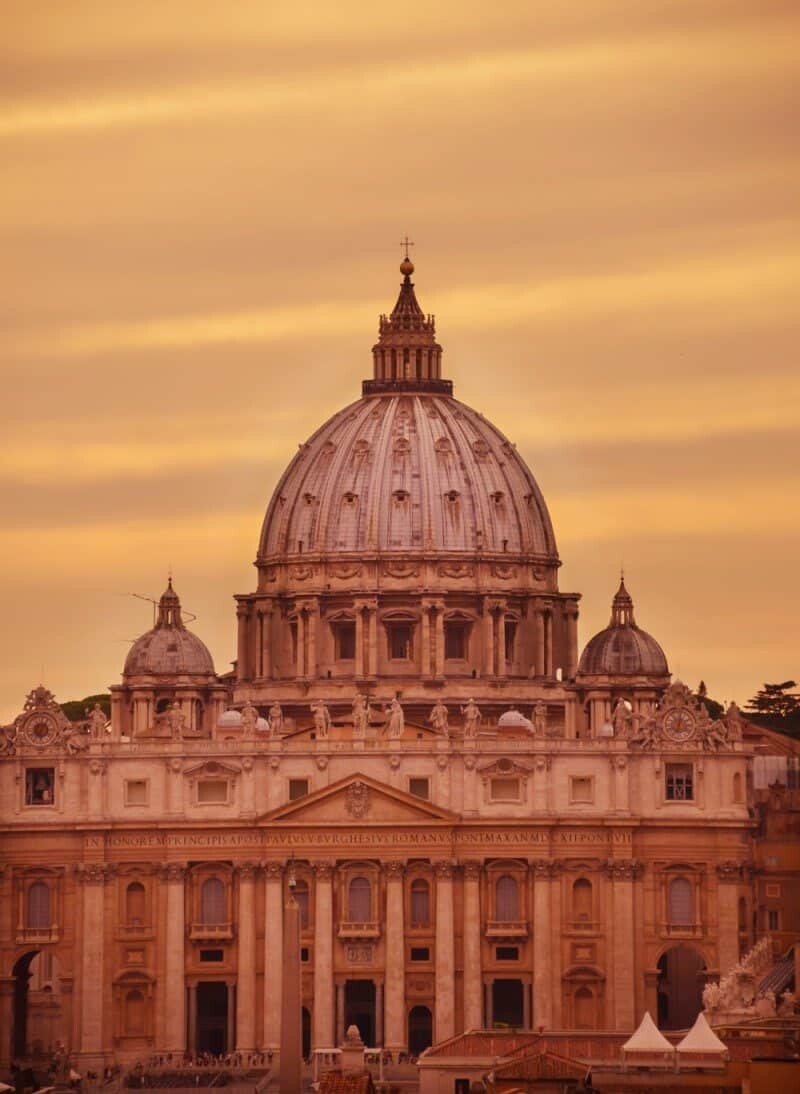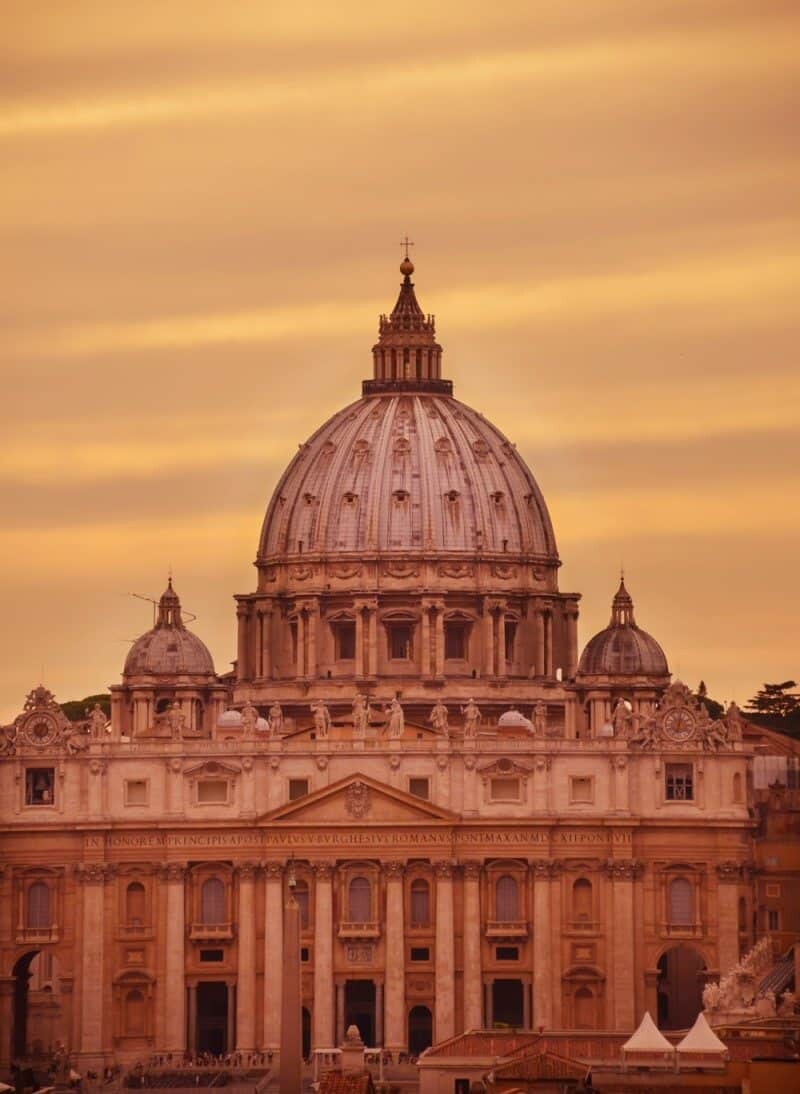 ---
#14 Whitsundays, Australia
With the Great Barrier Reef and Whitehaven Beach two of its main drawcards, it's hard to find a better place for aerial photography than the Whitsunday Islands. Natural patterns will have you reaching for your camera all day long and it's a great place to test out your landscape photography with sunny days, dramatic sunsets and dark star lit nights for some astrophotography! Where to photograph in the Whitsundays? Take a look here.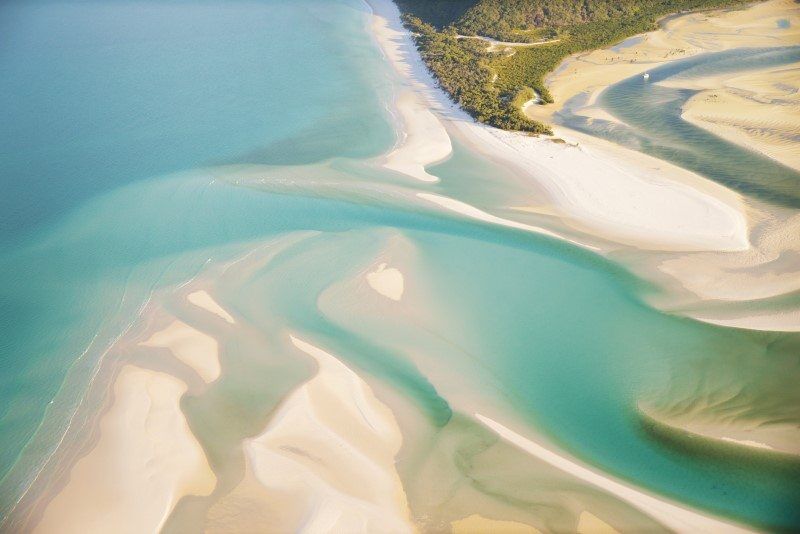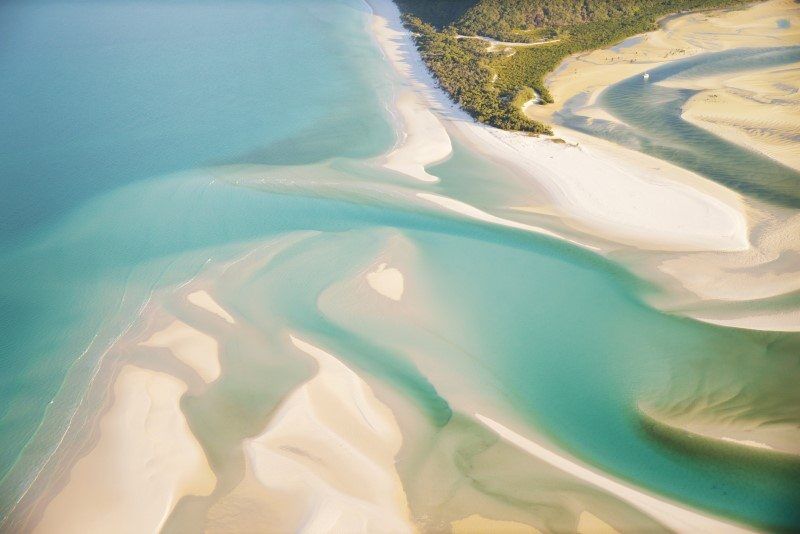 ---
#15 Cinque Terre
Five coastal fishing villages on the Italian coast sitting pretty with colourful facades and quaint ports. The Cinque Terre is a bucket list destination for most people and for photographers it's even more so. From the sea, the cliffs, the water and the villages each angle you take is stunningly beautiful. You can hike between the villages, take a boat or train but I recommend taking your time to see each village for an entire day because the colours change as the light dims toward sunset with each village offering spectacular views. Vernazza is great for the iconic shots, Manarola for street life and night shots and Riomaggiore is a sight to see from the water…even more so if you jump in for a swim and photoshoot in the port!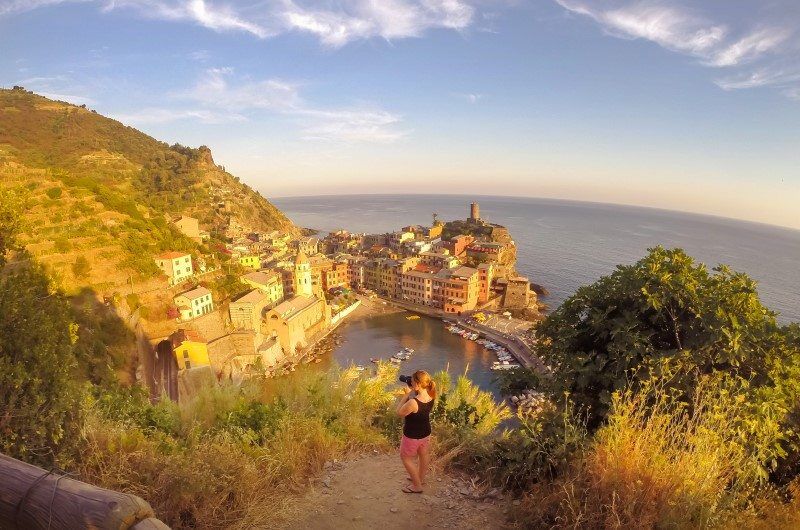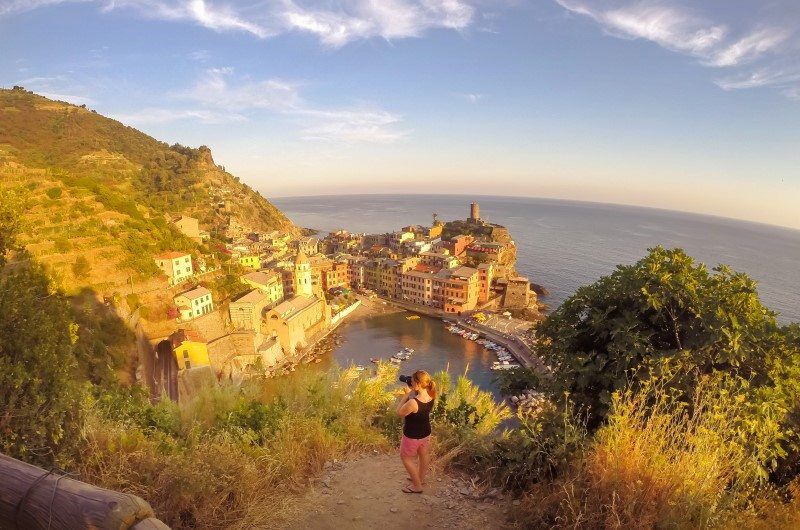 ---
#16 Sydney, Australia
The harbour city not only offers iconic sights but an array of coastal paths that are ideal for photography. Take the Coogee to Bondi Beach walk to capture rock formations, surfers and beaches, you may even get lucky and see whales. Cruise the harbour to get great vantage points of the Sydney Harbour Bridge and Opera House, especially at sunset! For some landscapes a little further out of the city the Hawksbury River, Northern Beaches and Blue Mountains will have you snapping the shutter.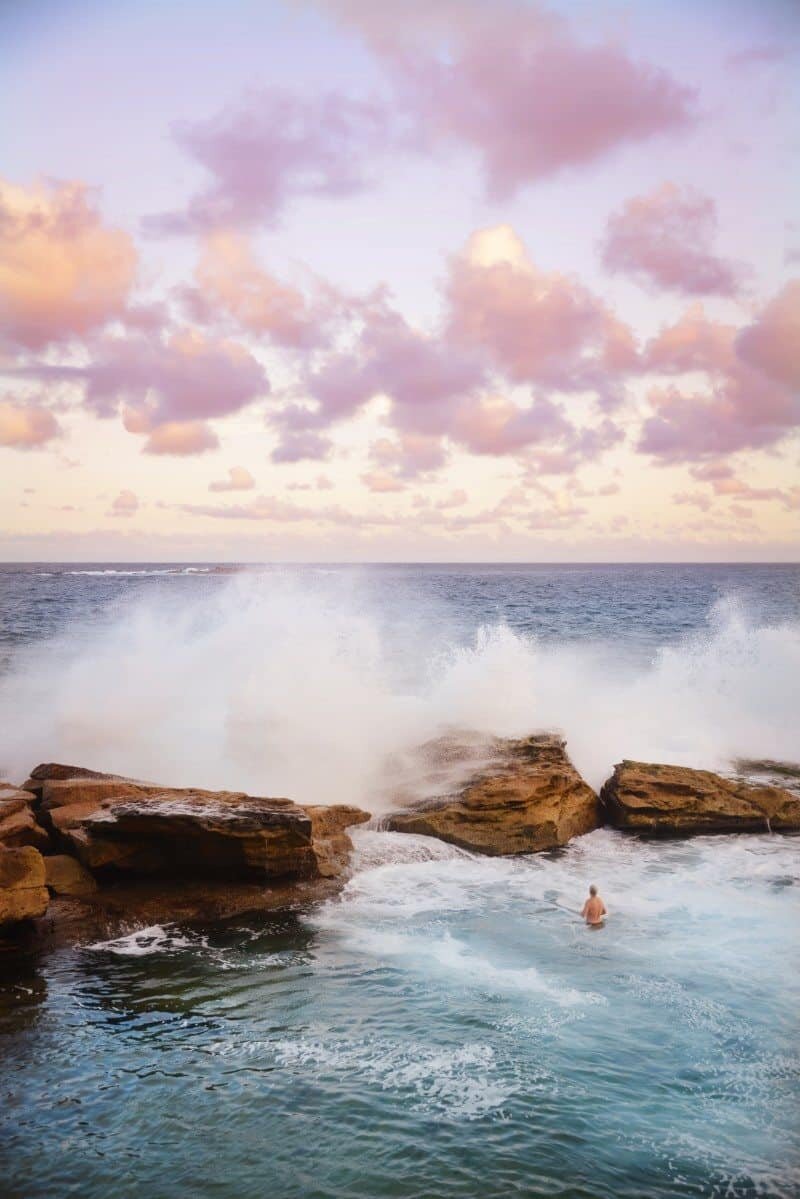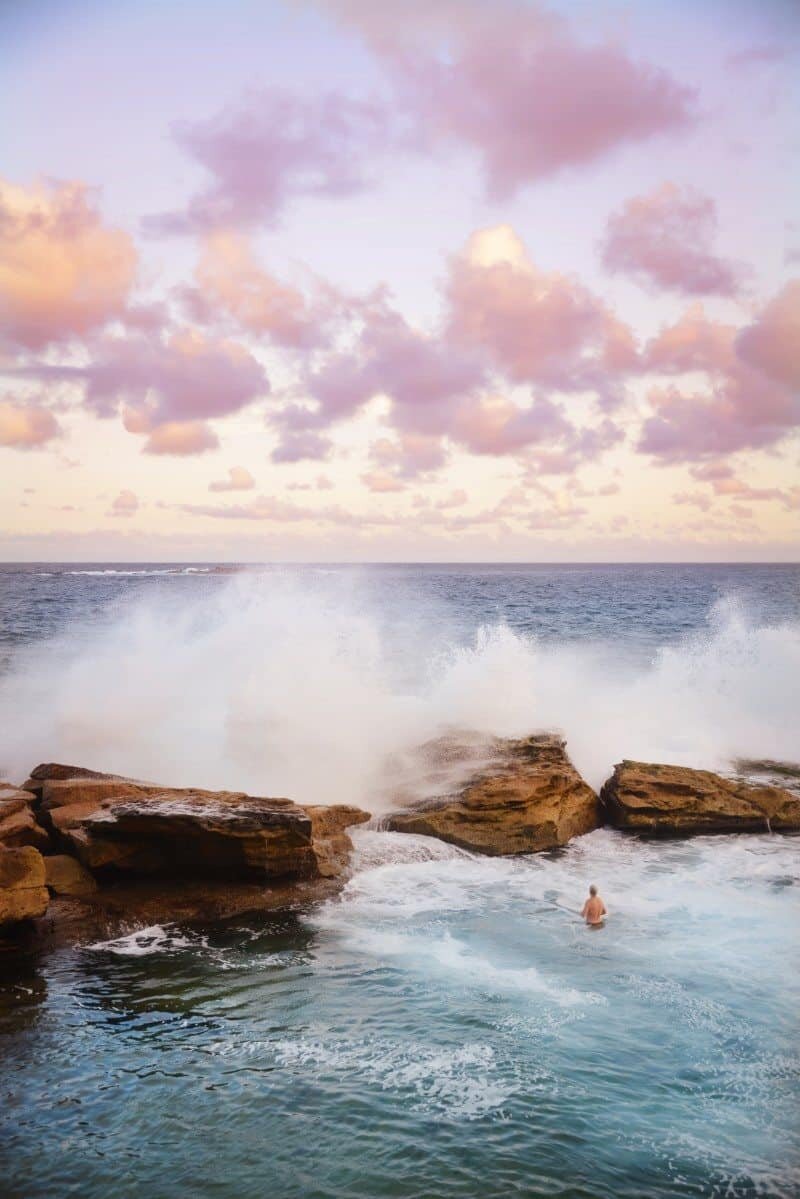 ---
#17 Hohenschwangau, Germany
Home to a fairy tale castle that can't be captured in just one image, Hohenschwangau is a village is Bavaria that's overlooked by the dreamy Neuschwanstein Castle. While the inside is impressive, the exterior can be photographed from numerous angles and will put you in the snap happy zone. At the edge of the village is the giant lake Alpsee, take a walk to capture reflections of wooden cabins and forests in the water.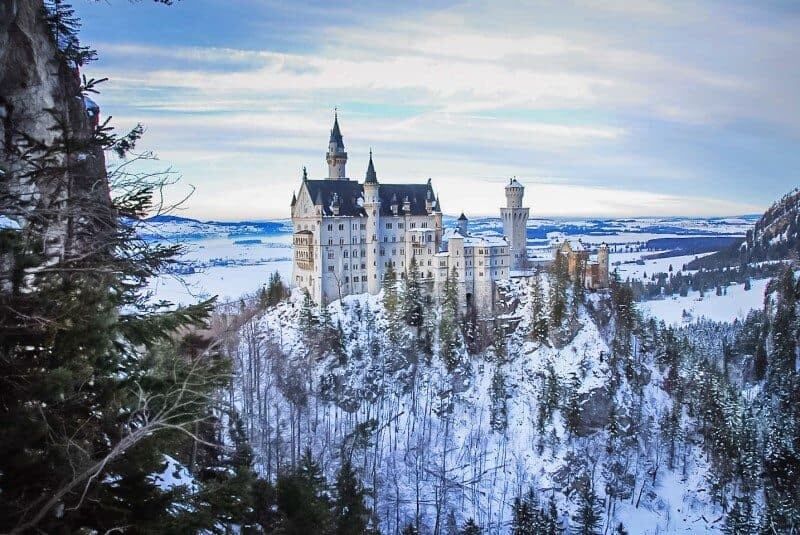 ---
#18 Vancouver, Canada
Few cities in the world can make skyscrapers look beautiful but Vancouver manages to do it perfectly. Sparkling buildings reflect the fringing mountains and wooded forests as seaplanes fly past the skyline on their way to adventures over Vancouver Island. Hire a bike and cycle around Stanley Park with your camera strapped around your front for easy access, you'll need it more than once! You can also venture up to Capilano to photograph from a giant suspension bridge over the Capilano River and wander through the canopy on wooden planks.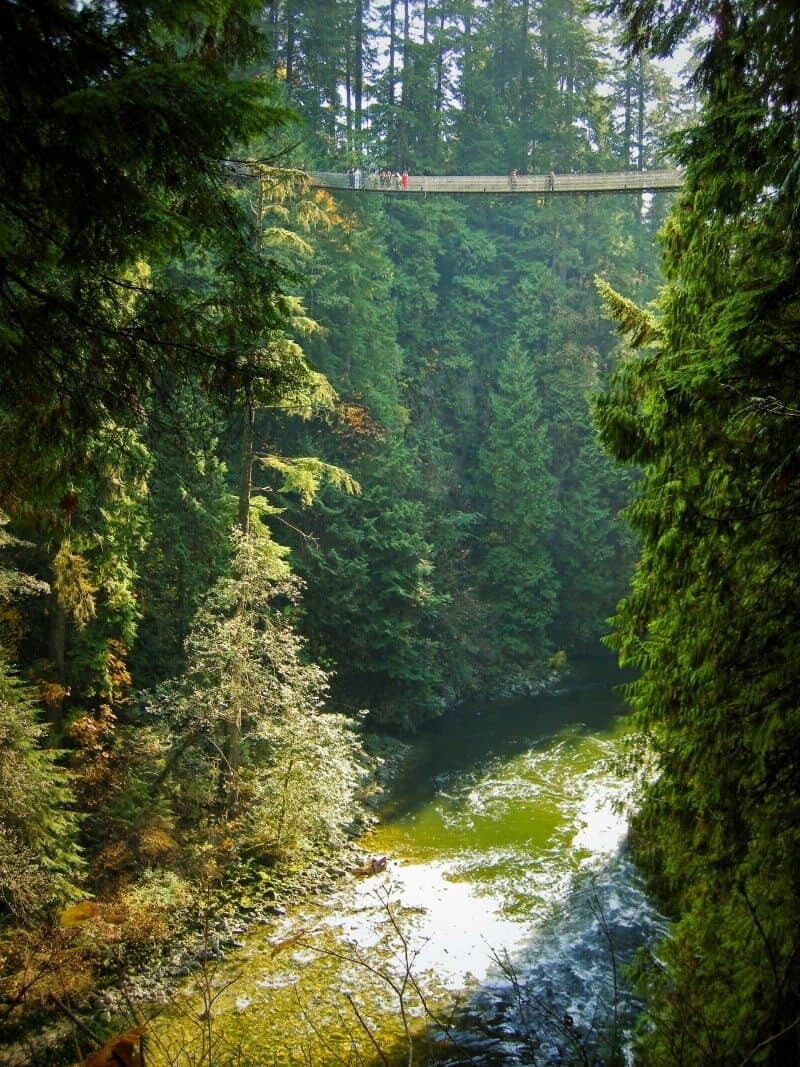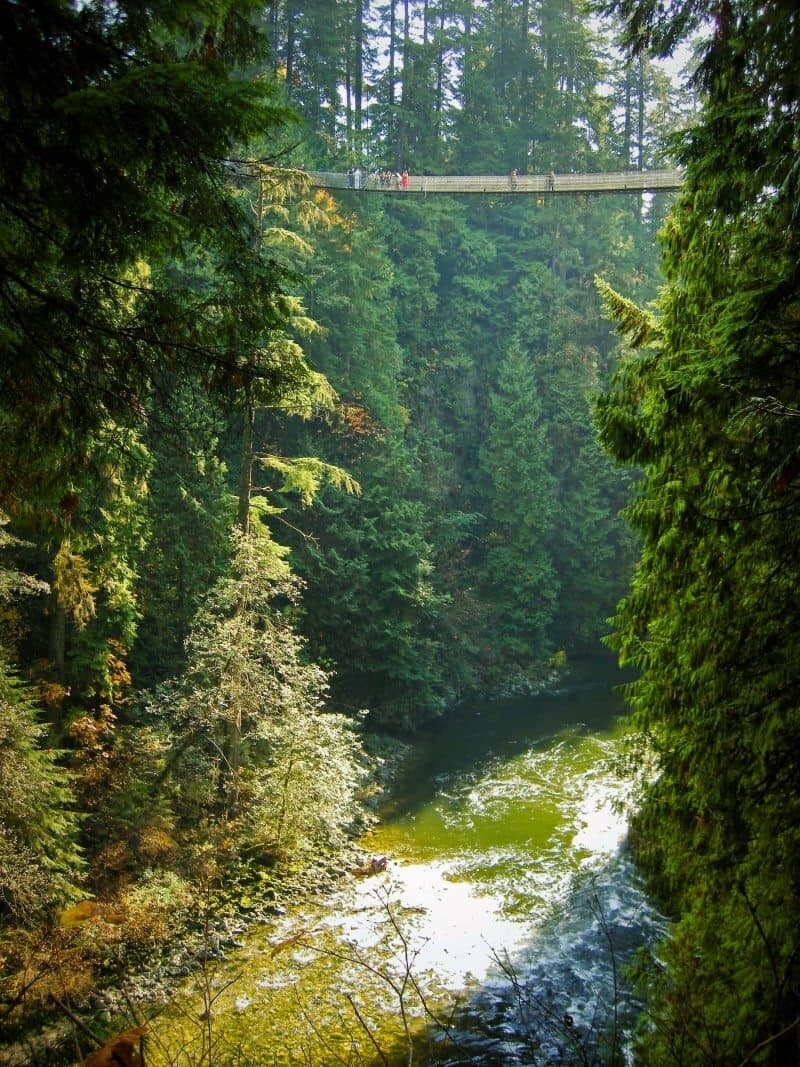 ---
#19 Dubrovnik, Croatia
Get lost wandering through the old town of Dubrovnik with the glistening Adriatic Sea never too far away for a swim. Explore during the early morning or late afternoon to avoid the cruise ship crowds and ensure you can take photos without hundreds of people in them! Dubrovnik is over loaded with photo opportunities so pack your camera with a zoom lens, a wide angle lens and a waterproof camera for adventures beneath the city walls. More photo spots are listed in the Dubrovnik Location Guide.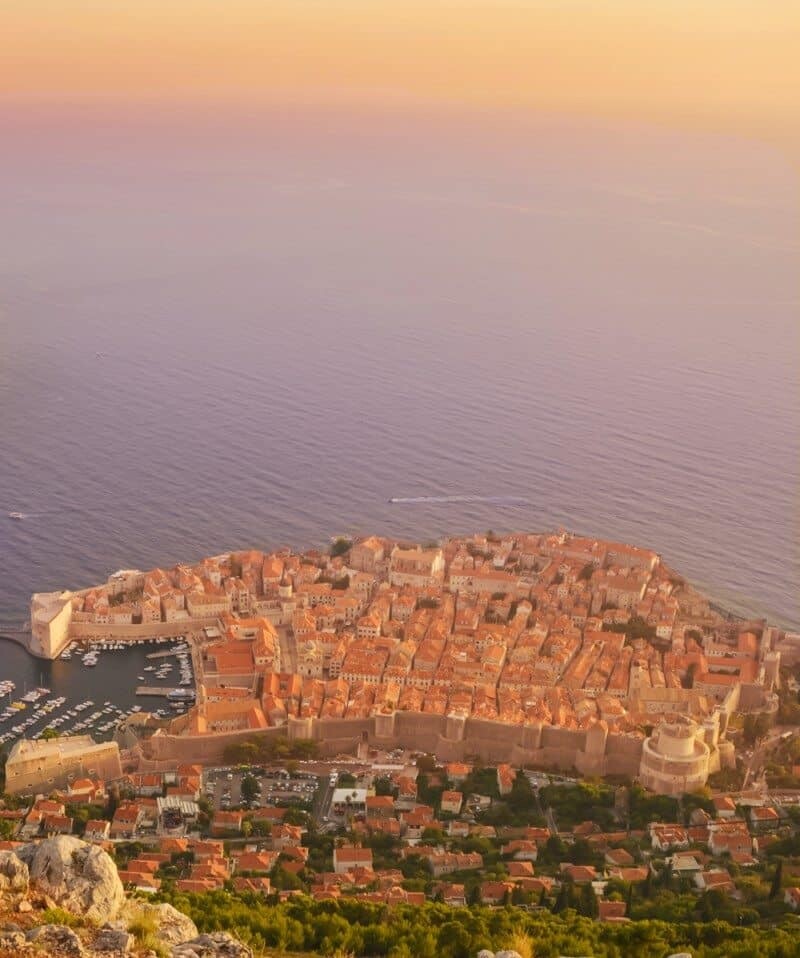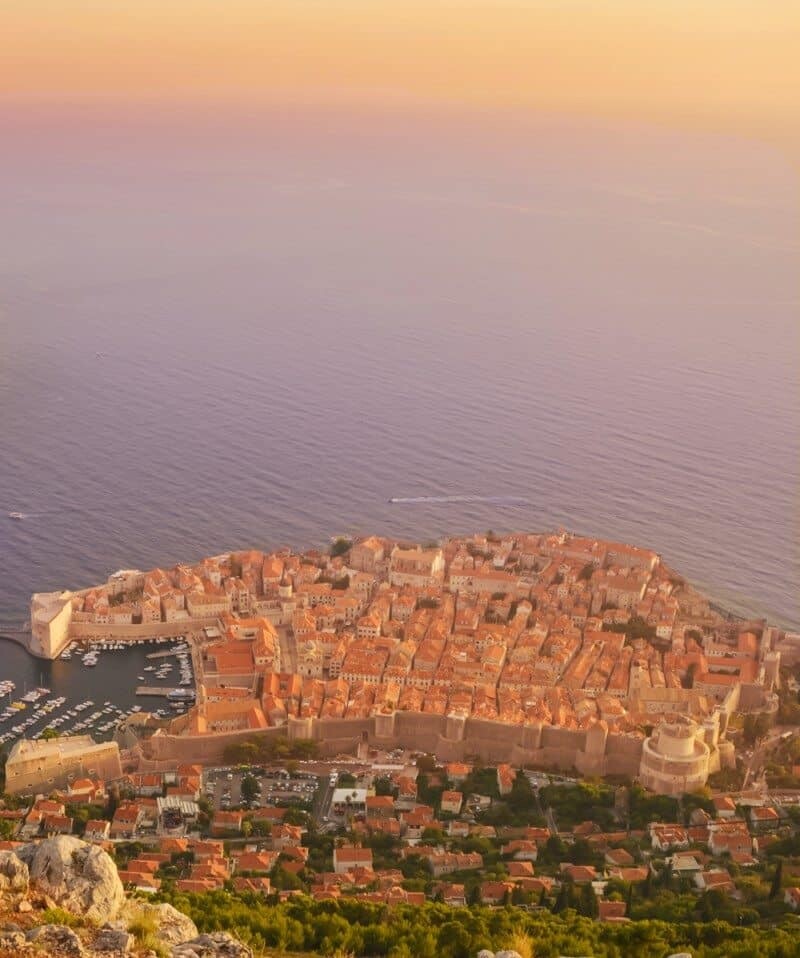 ---
#20 Beijing + The Great Wall, China
Beijing was a mixed experience for me but still remains a city where I couldn't put my camera down. From the historic Tiananmen Square and Forbidden City to the culture filled back streets, markets and of course the Great Wall of China. Be sure to do your research or book a registered tour company if you plan on heading to the Great Wall because there can be some dodgy taxi drivers that will offer you the world then drive you in circles back to your starting point…yes, I felt stupid afterward!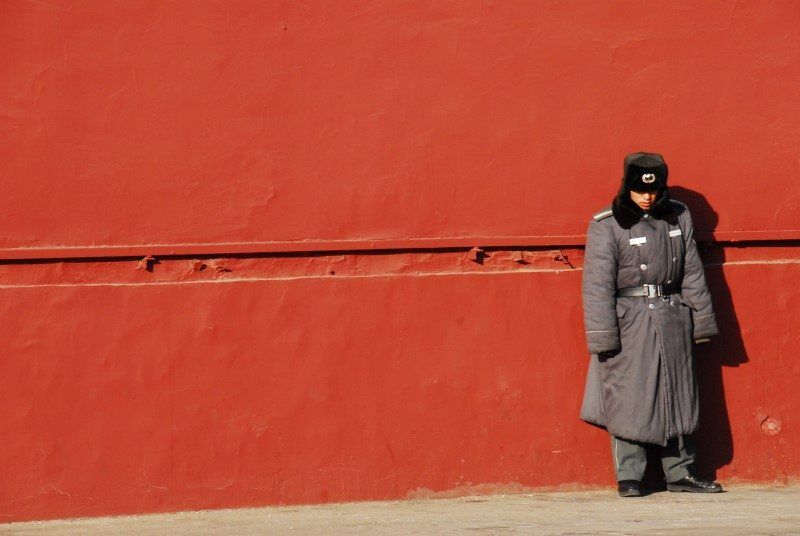 ---
#21 Florence, Italy
Warm Tuscan light provides plenty of inspiration for photography in Florence. Most vehicles aren't permitted to drive within the city centre leaving the streets filled with bicycles and mopeds, both ideal for photographing street scenes with a historic backdrop. Climb up to the top of the Duomo for an incredible view over the city then wander along the river crossing bridges all the way to a staircase that will lead to Piazzale Michelangelo where you can watch the sun go down over the River Arno. Discover more Florence photo locations here.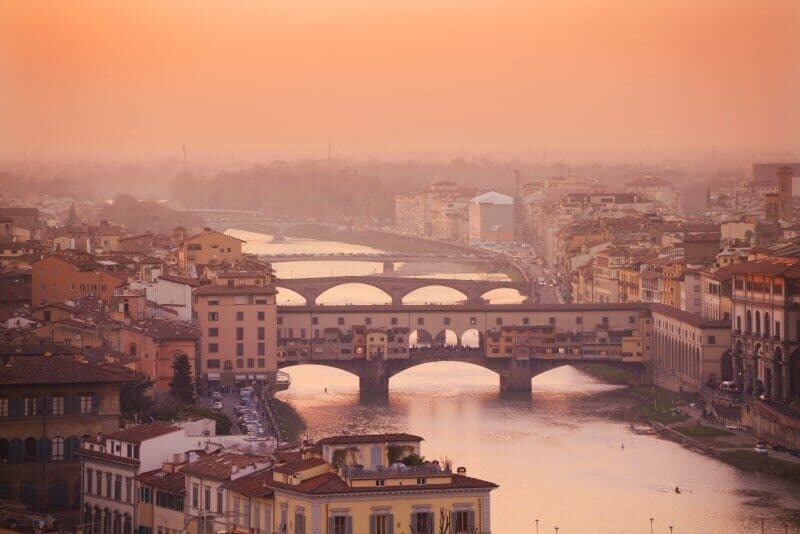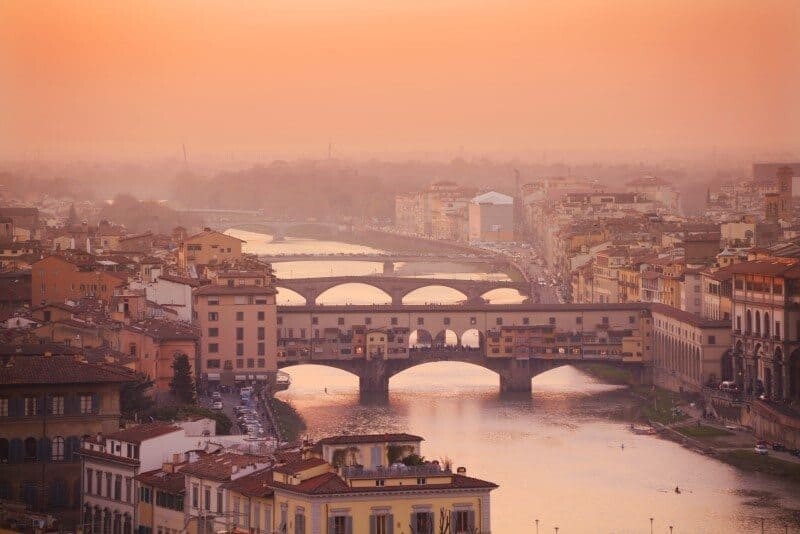 ---
#22 Samnaun, Switzerland
High up in the Alps of Switzerland, on the border of Austria and just a few peaks away from Italy is this picturesque village. In the summer it's lush and green and in winter it's covered in thick snowy goodness. The road to get to Samnaun is one of the most scenic and scary I've ever driven and on December 1st each year you'll find the town is descended upon by Santa. A lot of Santas actually for the festive Clau Wau Festival which marks the start of the Christmas month…a great opportunity for all the Santa photos you could ever want!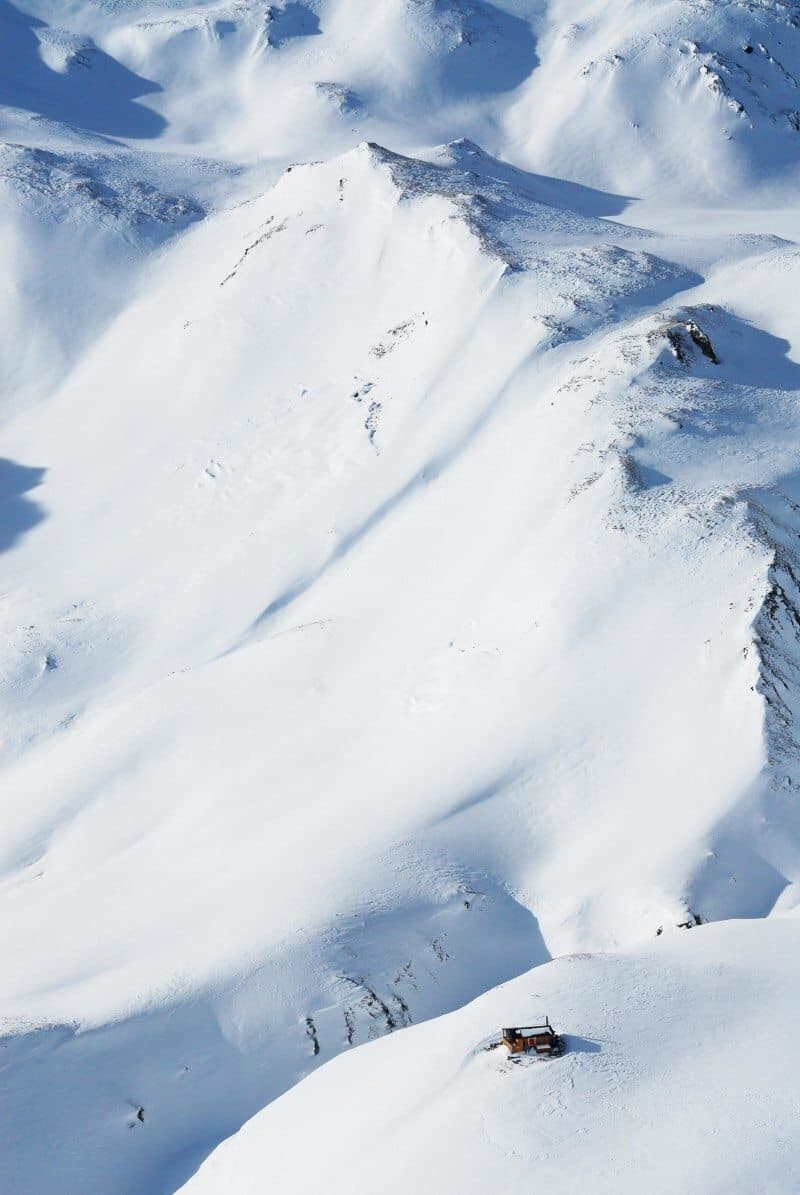 ---
#23 Underwater
This inclusion is a little generic but taking your camera underwater unveils a new canvas which will force you to think creatively. Tropical locations and alpine lakes typically have the best water clarity so take your waterproof to an island, lake or river to test out some new techniques and I promise you'll be falling in love with the art of photography once you see the results…don't be deterred if your first few shots aren't amazing, it's very different to taking photos above water!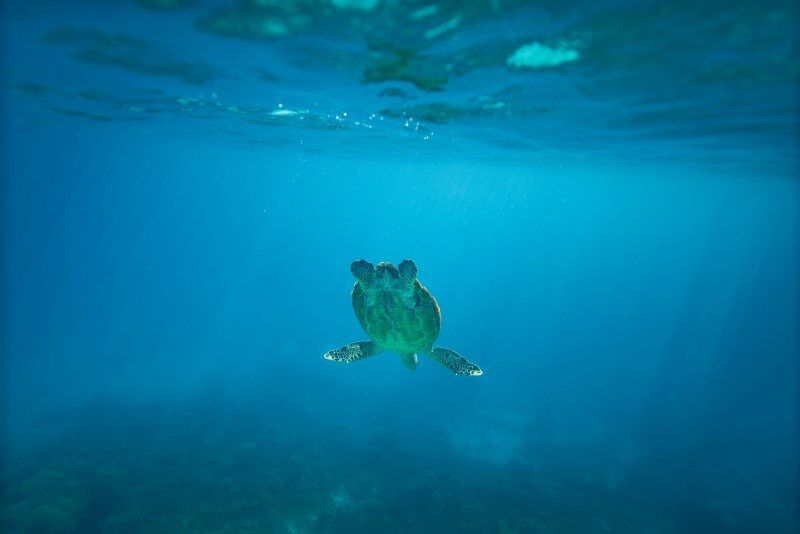 ---
#23 ICELAND – I'm yet to explore but already know I'll NEVER put my camera down when I visit one day very soon!
Notable mentions –
The Great Ocean Road, Australia
Maui, Hawaii
Ubud, Indonesia
Nara, Japan
Lapland, Scandinavia
Where will you go first with your camera?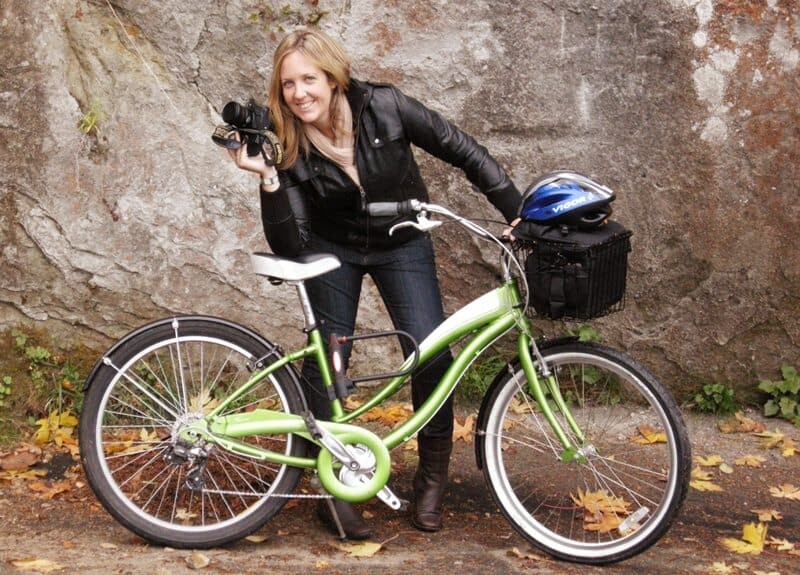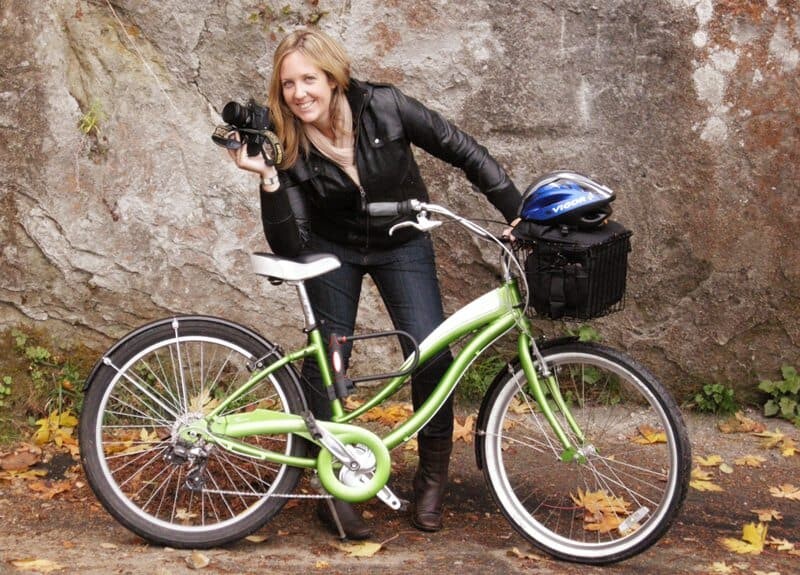 This list is by no means inclusive of every photogenic location out there…these are just favourites from those that I have personally photographed. There are many more on my wish list to explore in regions like South America, the Caribbean, Africa, Asia and the US!
Do you have somewhere that inspired you to fall in love with travel photography? A place you couldn't put your camera down and filled up every memory card you had?
Let me know in the comments below or share via Instagram with the hashtag #thewanderinglens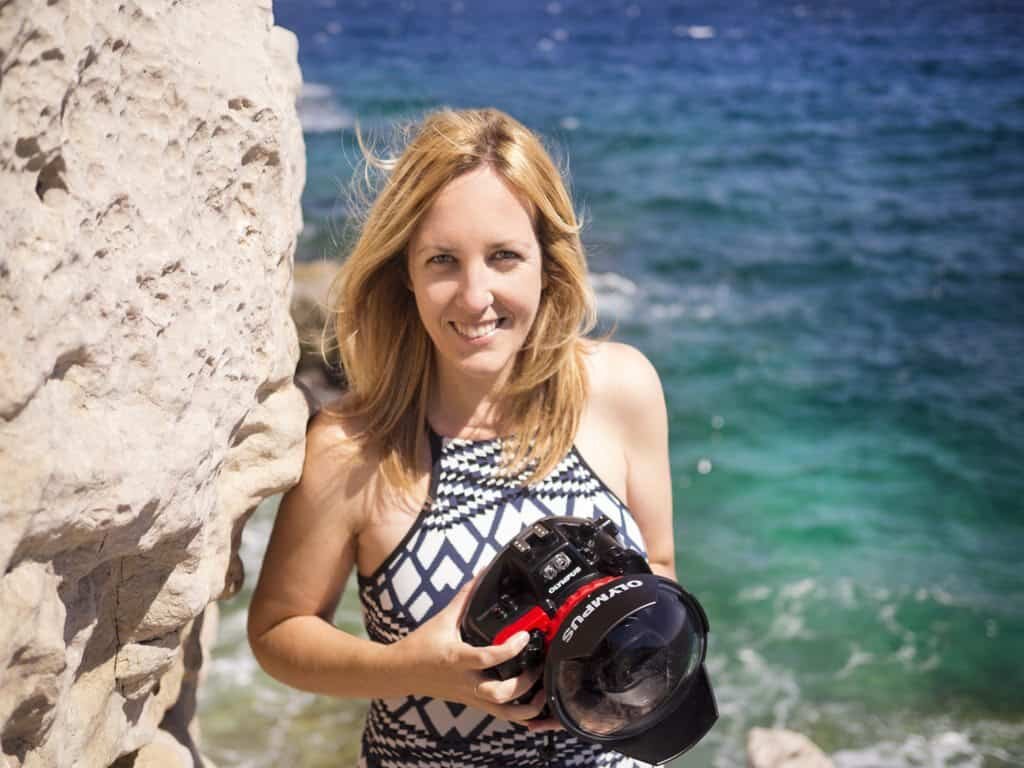 Hello! I'm the founder and photographer behind The Wandering Lens.
With 17+yrs experience as a professional travel and landscape photographer, all advice found on this site is from my personal experience on the road. I hope it's useful for your own travels and would love to hear in the comments about your trips and experiences around the world.