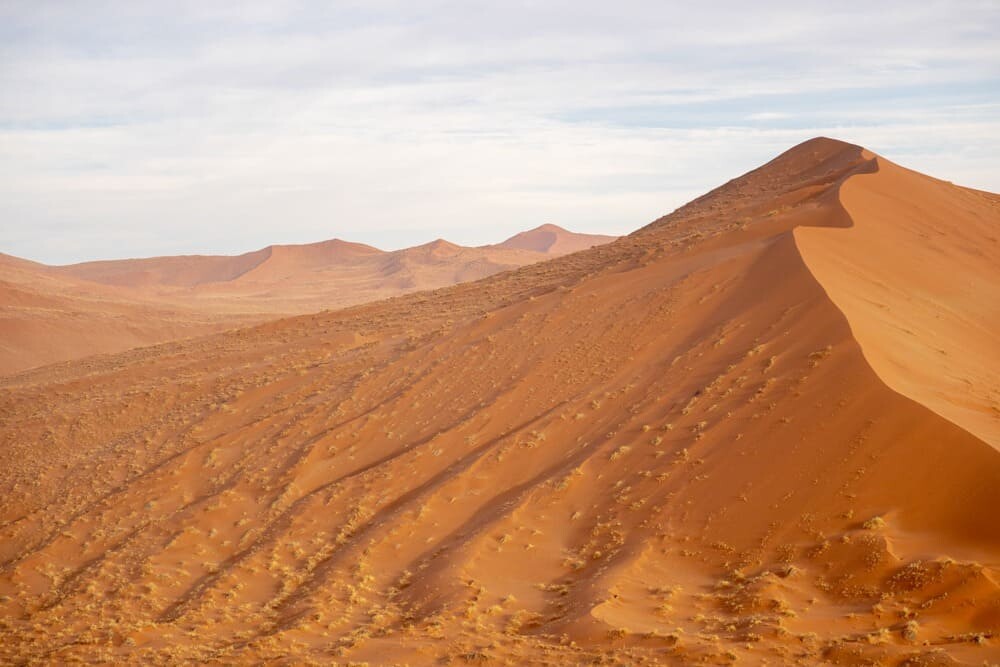 Aerial Photography in Namibia

Orange hues of all shades pass below as the basket drifts slowly across the Namib Desert. A gentle breeze pushes us over deeply etched sand patterns carved by wind, footprints by wandering Oryx and towering dunes stacked all the way to the horizon like they'd been painted perfectly in place beneath a contrasting blue sky.
When the subject you're shooting is a sandy, barren desert, composition becomes the key to creating images that showcase it's beauty. From above the world is a truly inspiring place and on a recent trip to Namibia I saw just how striking it can be while photographing from both a hot air balloon and a tiny Cessna 206 plane.
The aerial perspective is one that I've been drawn to for years. It's one thing to work with a landscape at ground level, using the horizon to compose your image along with elements such as water and wind plus shadows and reflections. From the air though things change quite dramatically, the scene that once had peaks and depth is now flat, stretched out like a giant canvas waiting for your interpretation.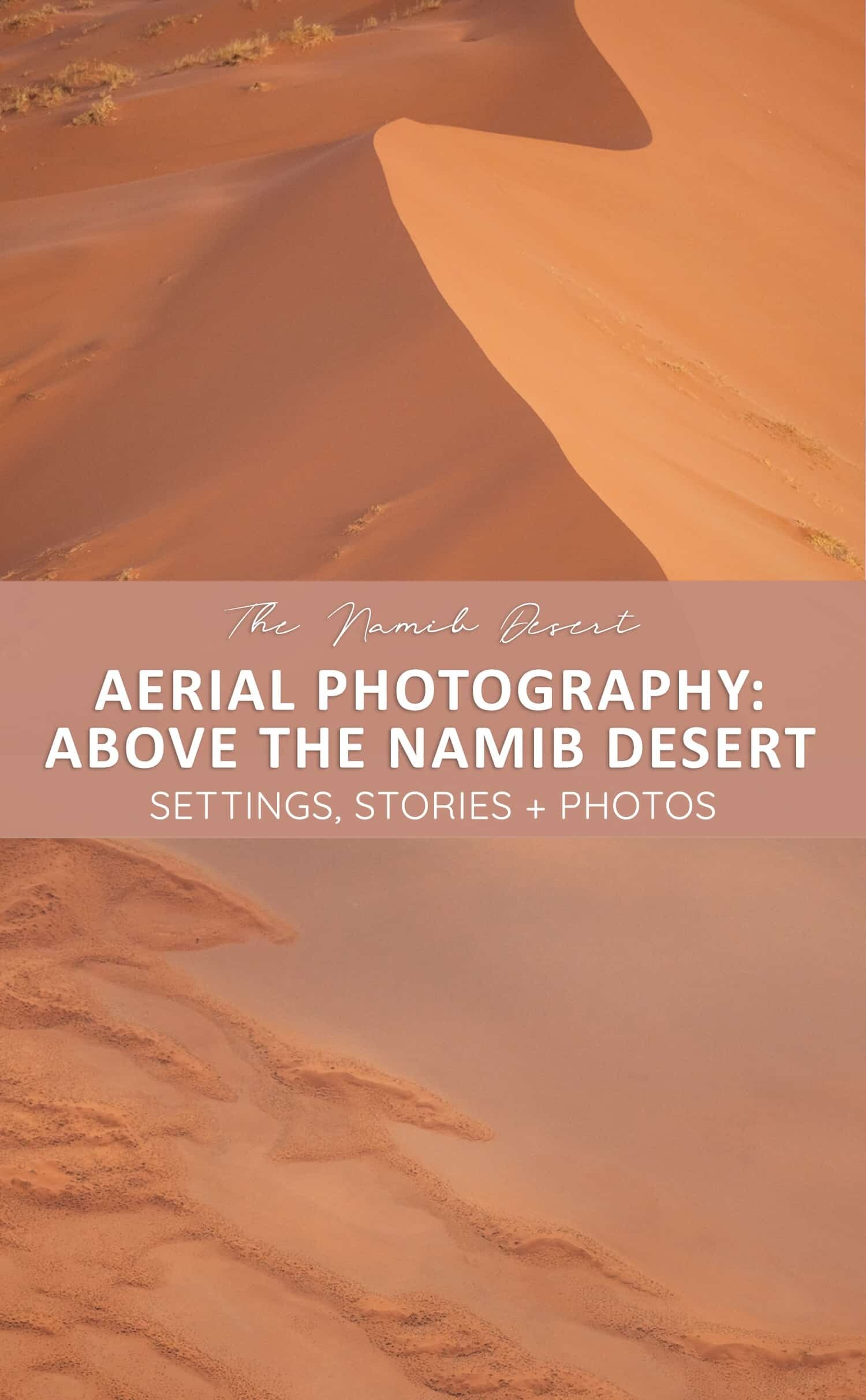 Aerial Composition
Photographing aerials requires a degree of thought to firstly look at the scene and take in everything within it, then decide how to best highlight the details. Whether you're flying in a plane, balloon, helicopter or piloting a drone, composing aerial images is very different to regular landscapes.
Because it's a view you don't get to see often (unless you're a bird, pilot or astronaut!?), it's typically inspiring for any photographer and personally, I can't get enough of seeing the world from the sky. Working with leading lines, available shifts in tones and patterns created by rivers, lakes or varied scenery the possibilities seem endless, it's just a matter of testing shots and seeing what works best.
When composing aerials you need to think about the entire frame as you won't have the advantage of foreground elements or multiple subjects within your shot. From above it's all basically flat so you need to compose using all edges of the frame and make the lines and patterns work within them.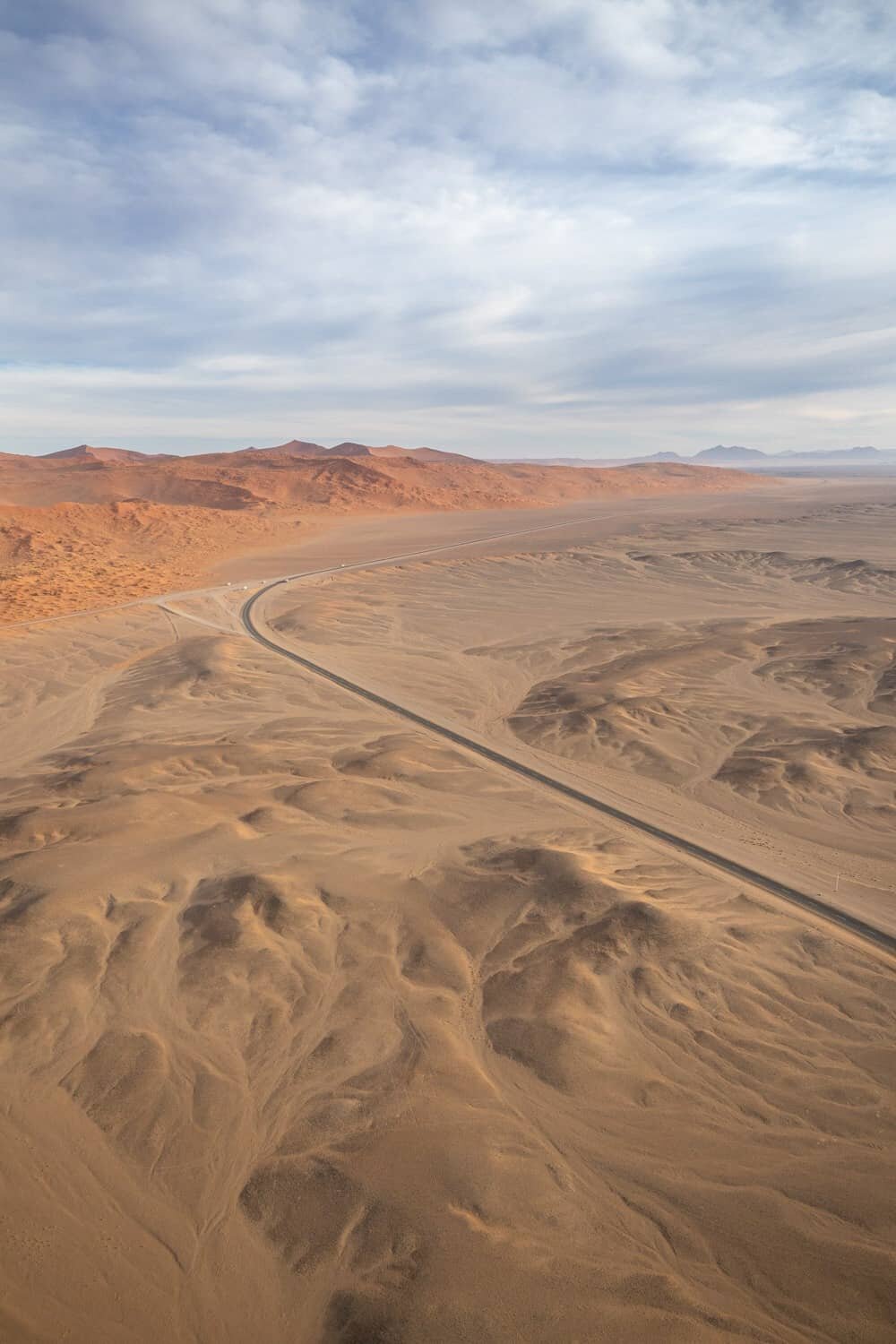 Tips for Aerial Photos –
#1 Use lines to direct the viewer through your image
#2 Incorporate patterns or colours that complement the scene
#3 Take the time to seek out the best composition
#4 Have a variety of lenses available, including telephoto to extend the possibilities. (see MC-20 2x Teleconverter for Olympus)
#5 Look for details hidden within the landscape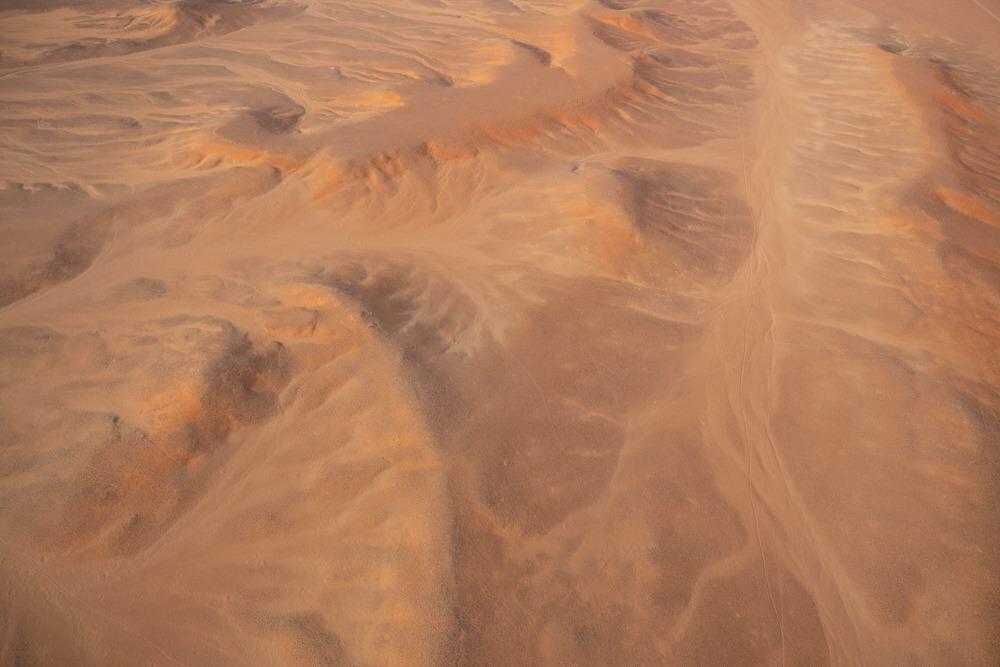 Below are some stories about my experiences photographing aerials in Namibia with Wilderness Safaris and my Olympus equipment which due to its size is ideal for cramped spaces like planes!
Photographing from a Hot Air Balloon
As I stood on a sandy road, the sky around me began to turn a shade of deep purple. The sun was rising along with the hot air balloon we'd soon be flying in and the colours it was producing were spectacular.
Departing the Kulala Desert Lodge at 5:30am, the aim was to be in the air for sunrise over the Namib Desert and stunning scenery of the Sossusvlei Sand Dunes. The team from Namib Sky were inflating the hot air balloon and within minutes it was floating with reds, yellows and oranges all around us.
Before I get talking about taking photos, one thing that always surprises me about being in a hot air balloon is just how silent it is up there. Except for the sound of the balloon being inflated on occasion (happy to hear that sound!), there is total silence as you drift through the air, suspended in only a basket…it's quite a strangely comfortable feeling actually!
Read more – 'How to Photograph Golden Hour'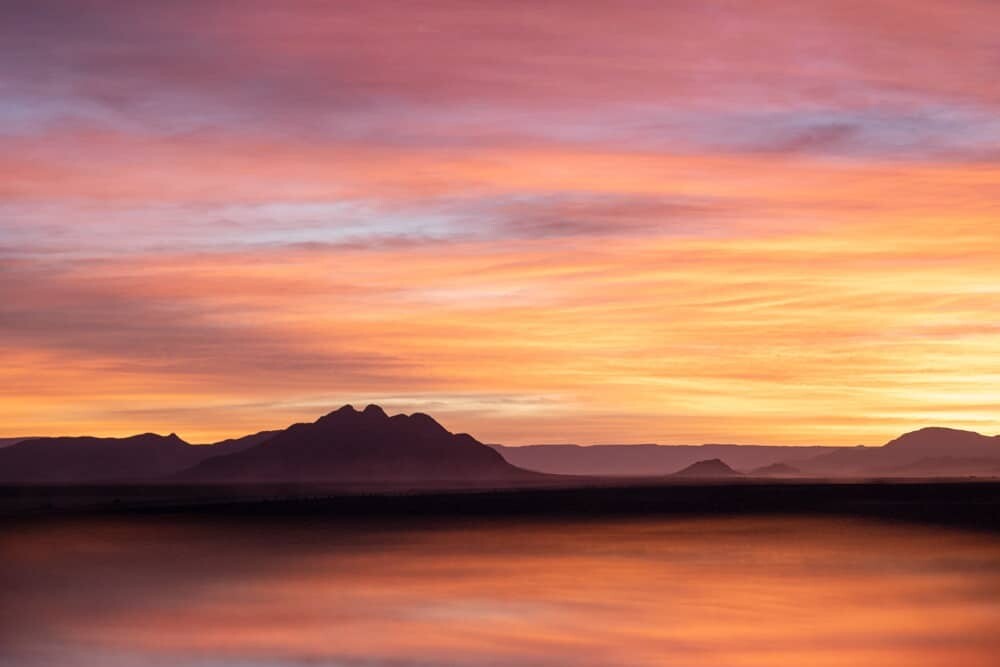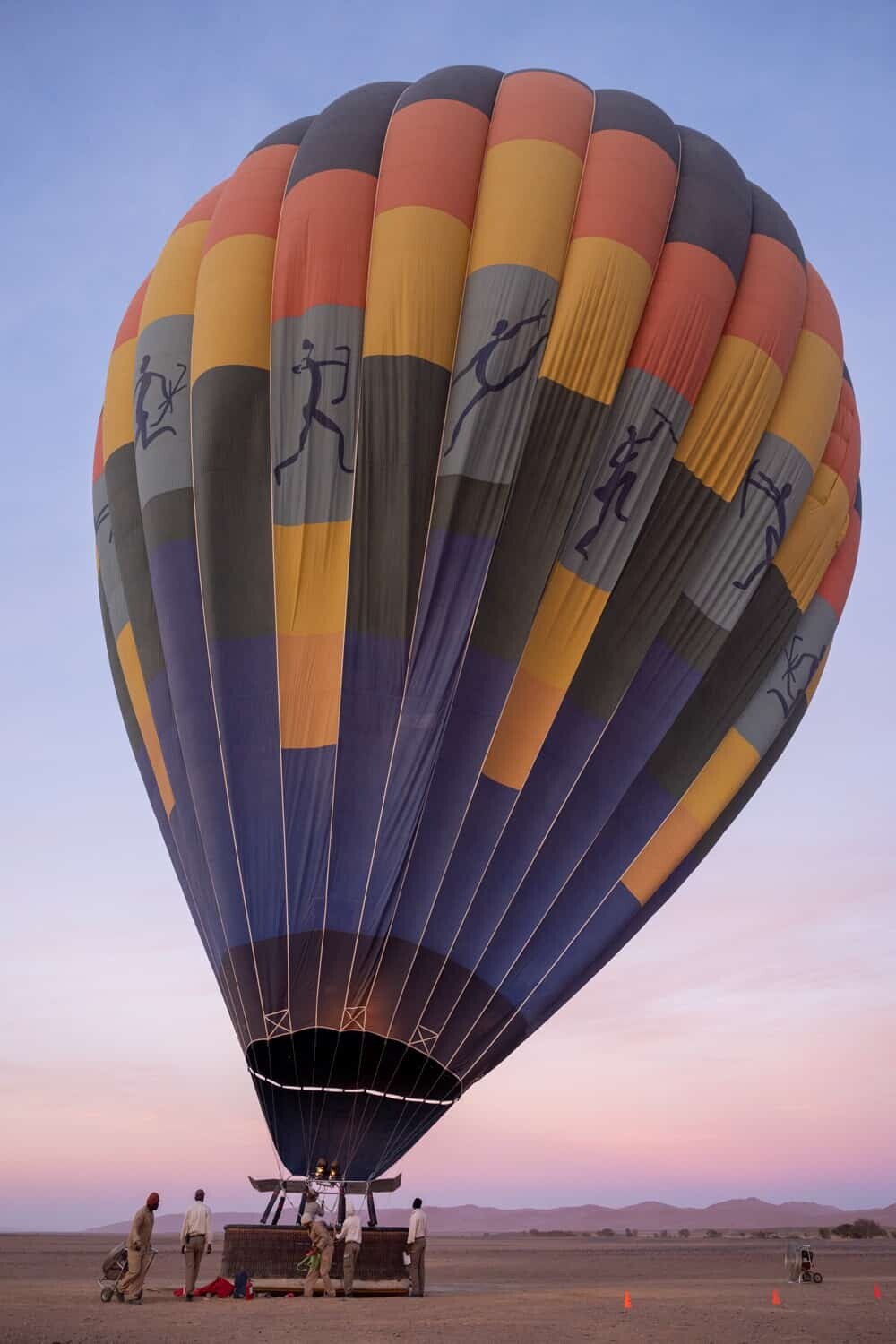 While you will usually have to share the basket with other tourists, there is enough space to have two camera bodies with you either both slung around your neck or in a small bag at your feet. I would really advise to leave your camera bag on the ground and simply take up two bodies, despite it feeling smooth and safe, the notion of ducking down to search for things in your bag or changes lenses can be both annoying to others and also, who wants to drop a lens up there!?
I took with me the Olympus E-M1X and the Olympus E-M1 MKII paired with the M.Zuiko 12-40mm f2.8 and 40-150mm f2.8. I also had the MC-20 2x teleconverter along the ride in my pocket so I could double the length of the 40-150mm to 300mm, so handy for aerials especially if you come across some beautiful details throughout the flight.
The path taken while hot air ballooning depends entirely on the wind direction and speed. Sometimes the balloon will be able to reach crazy heights for insane aerial views, other days it will be restricted to a lower level due to gusty conditions in higher altitudes. On this particular morning we were stuck down a little lower, not exactly where I'd hoped to be but I'd always rather be safe than drift into no mans land.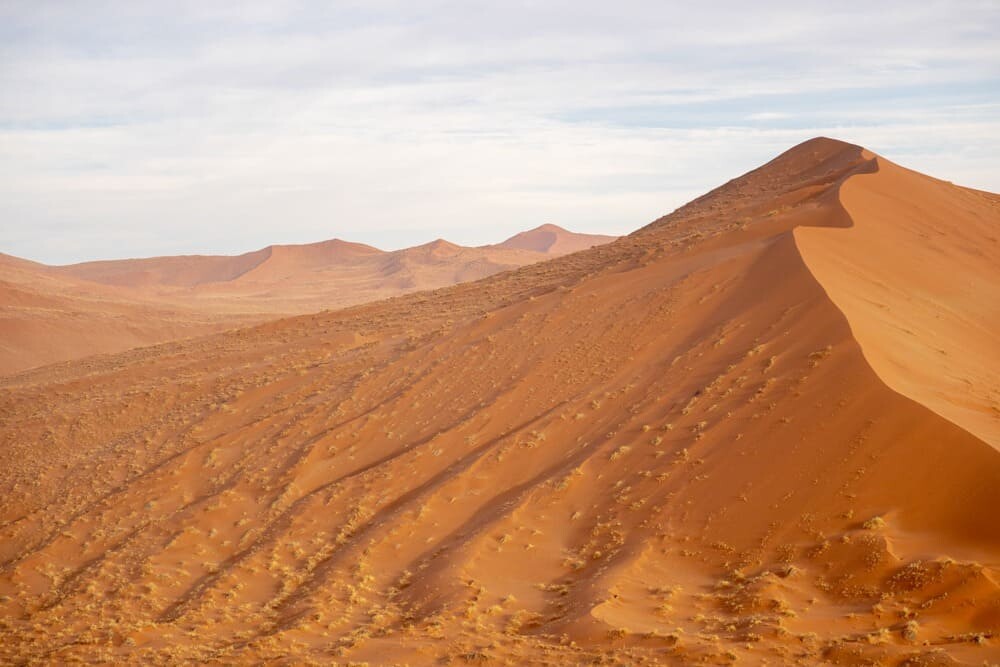 Sossusvlei Dunes were still visible however without the height I'd anticipated, I was trying to instead compose using the components available to me. A dry riverbed provided some animal footprints which paired nicely with the sand patterns and the road leading to Deadvlei also enabled me to use it within my shots and provide some perspective.
Just before landing, we got a little closer to one of the larger dunes and the morning light was glowing beautifully against the face of the dune. Quickly switching between the 12-40mm and 40-150mm I attempted to capture as many shots as possible, composing with the entire dune, just the peak, the patterns below and surrounding scenery.
To book a Hot Air Balloon Flight in Namibia contact Namib Sky or chat with your host at Kulala Desert Lodge and book on the spot.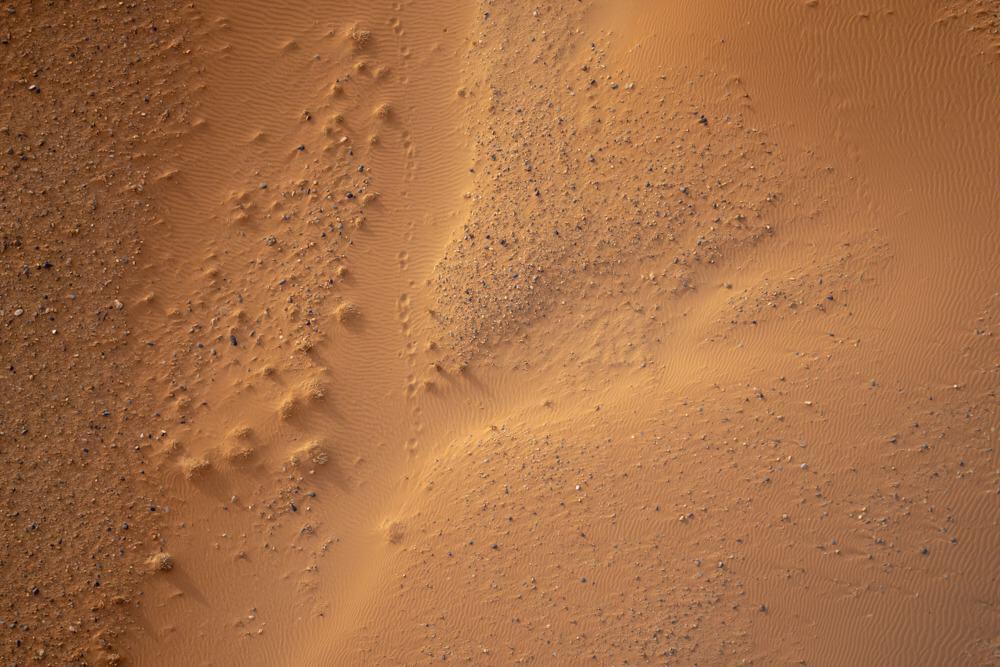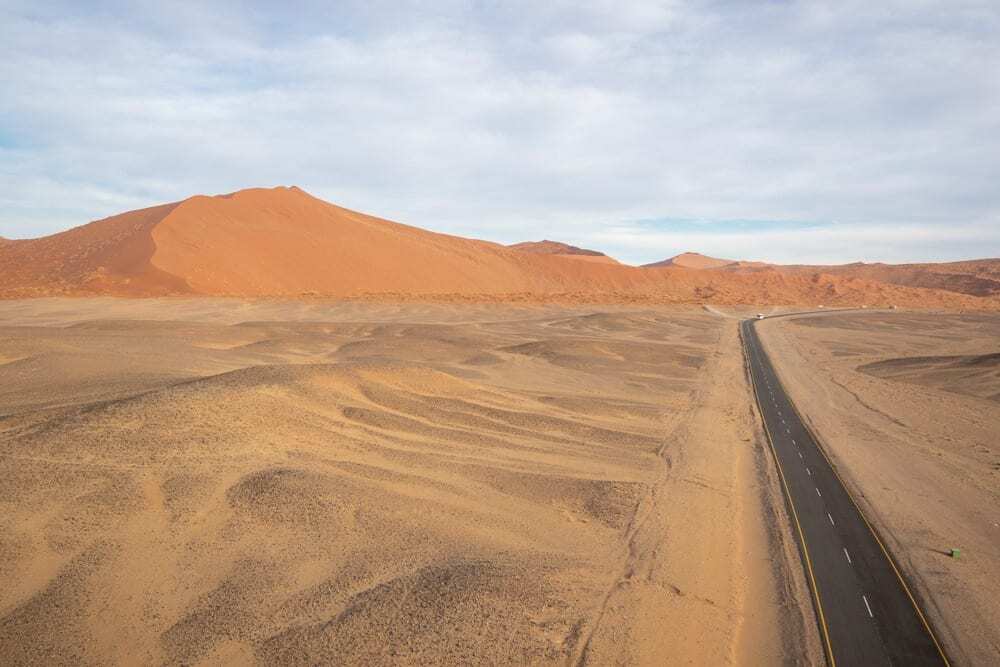 ---
Photographing from a Cessna 206
Now lets start off with this tiny fact, I get air sick in tiny planes. Really bad. I wanted to be a pilot when I left school and after three attempts at flying school, was told by the instructor that if I wanted to really, really be a pilot, I'd need to find a solution to avoid getting sick every flight…also I think he wanted me out of his plane. So, I soon realized the main thing attracting me to being a pilot was the travel and well, long story short, now I'm a travel photographer.
However, I still get air sick and while luckily I can travel with medication to prevent it, sometimes those turbulent bumps just don't agree.
As was the case on my first flight in Namibia, due to the heat radiating off the ground, turbulence is a given and we were bumping all the way to Sossusvlei. Some of you may have seen my videos on Instagram that showed how much my camera was jumping while I was trying to take photos during the flight and while I didn't really manage any beauties, it was still spectacular to see the landscapes below and thankfully, I had a second chance.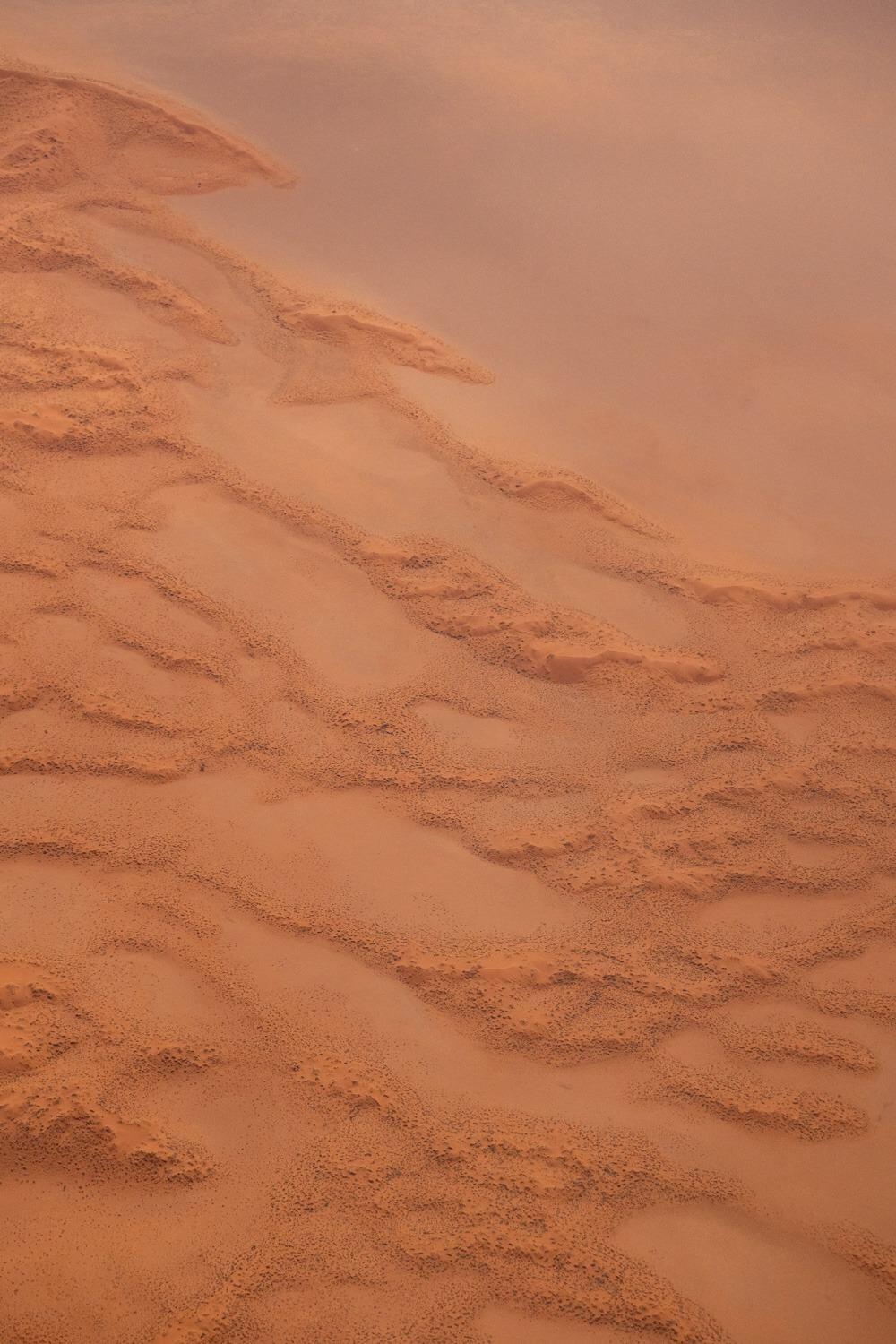 Flying from Sossusvlei to the Skeleton Coast required three hops in the same tiny plane, stopping to refuel on our way north. Overall the flight took almost four hours, a fact I'm glad I didn't know prior to take off.
Anyway, I'll stop with the dramatics, upon take off from Sossusvlei the dunes of the desert were quickly visible. And wow were they photogenic. Due to the morning light, soft shadows were creating depth and I couldn't get my camera out fast enough to start taking photos.
With the same set up as the hot air balloon, I was lucky enough to be seated on 'the bench', the back seat in the five seater plane which gave me enough space to tuck my camera bag beside me. I had the E-M1X paired with the 40-150mm f2.8 lens and the E-M1 MKII connected to the 12-40mm lens which were both easy to grab depending on the shot I was attempting to take.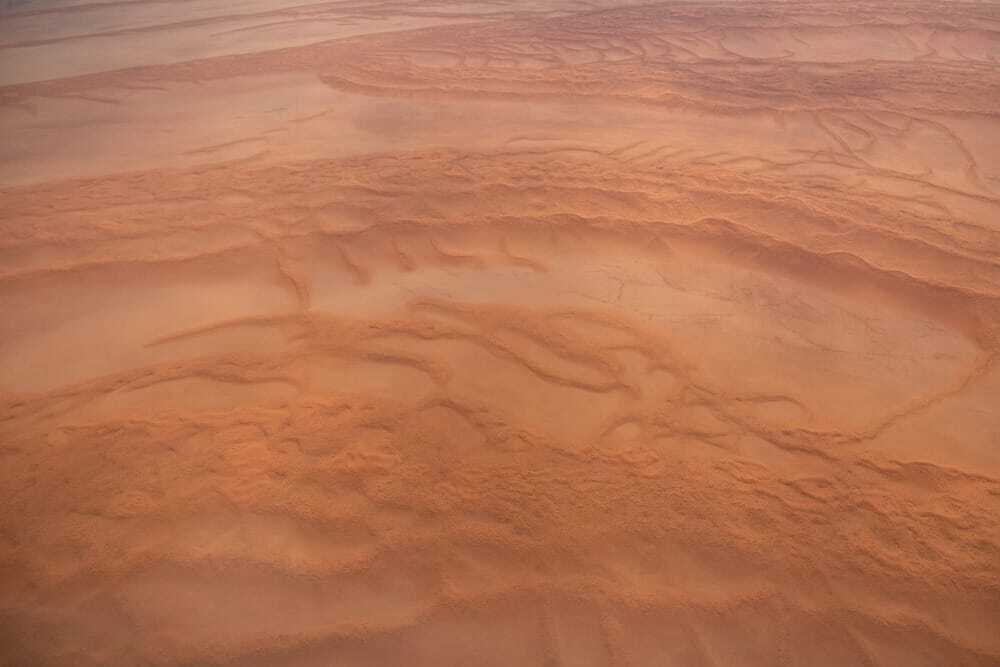 The dunes from above almost look like star fish, the ridges forming shapes across a sandy orange surface, one that I ended up taking about 450 photos of within the first hour leg of the flight. As the plane crossed from the desert to the coastal areas, the landscapes below shifted from desert, to rocky canyons then back to desert but a different shade.
We had landed on the Skeleton Coast, where desert adapted wildlife roam amongst dunes, dry river beds and a landscape that appears to be from another planet. More on this soon…
For now, take a peek below at a collection of photos taken from the Cessna 206 plane. If you do find yourself in a small plane like this, it always helps to ask the pilot where he would suggest sitting for clear views. The seat I had was by pure chance and travelling solo meant they could partner me up with the luggage on the remaining space. Most pilots though will happily share their thoughts on where to sit not only based on the window access and shape of the plane, but the flight path they'll follow…you need to make sure you're on the best side of the plane!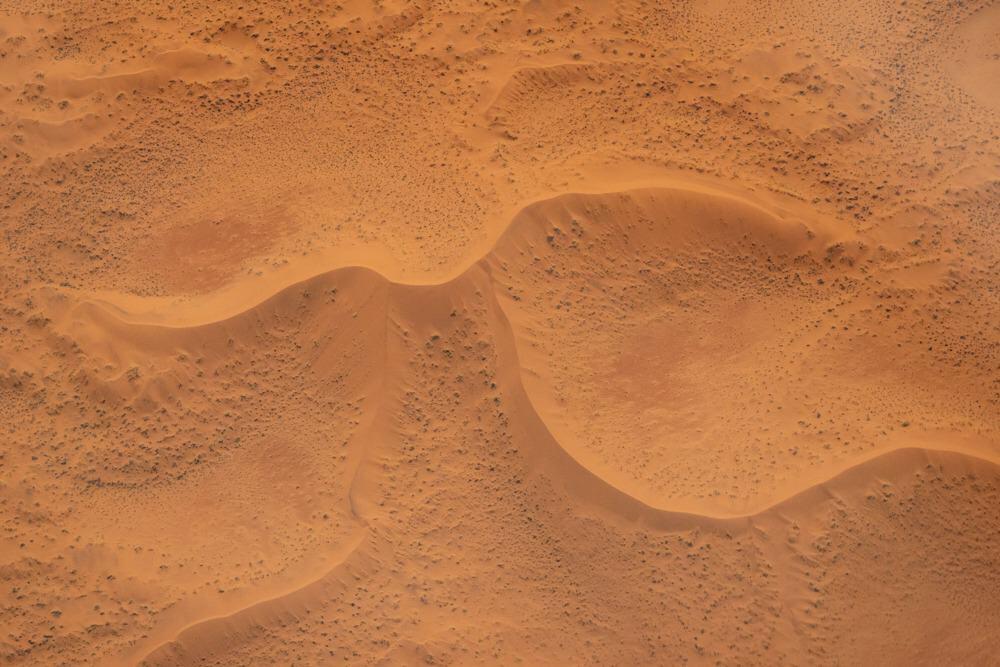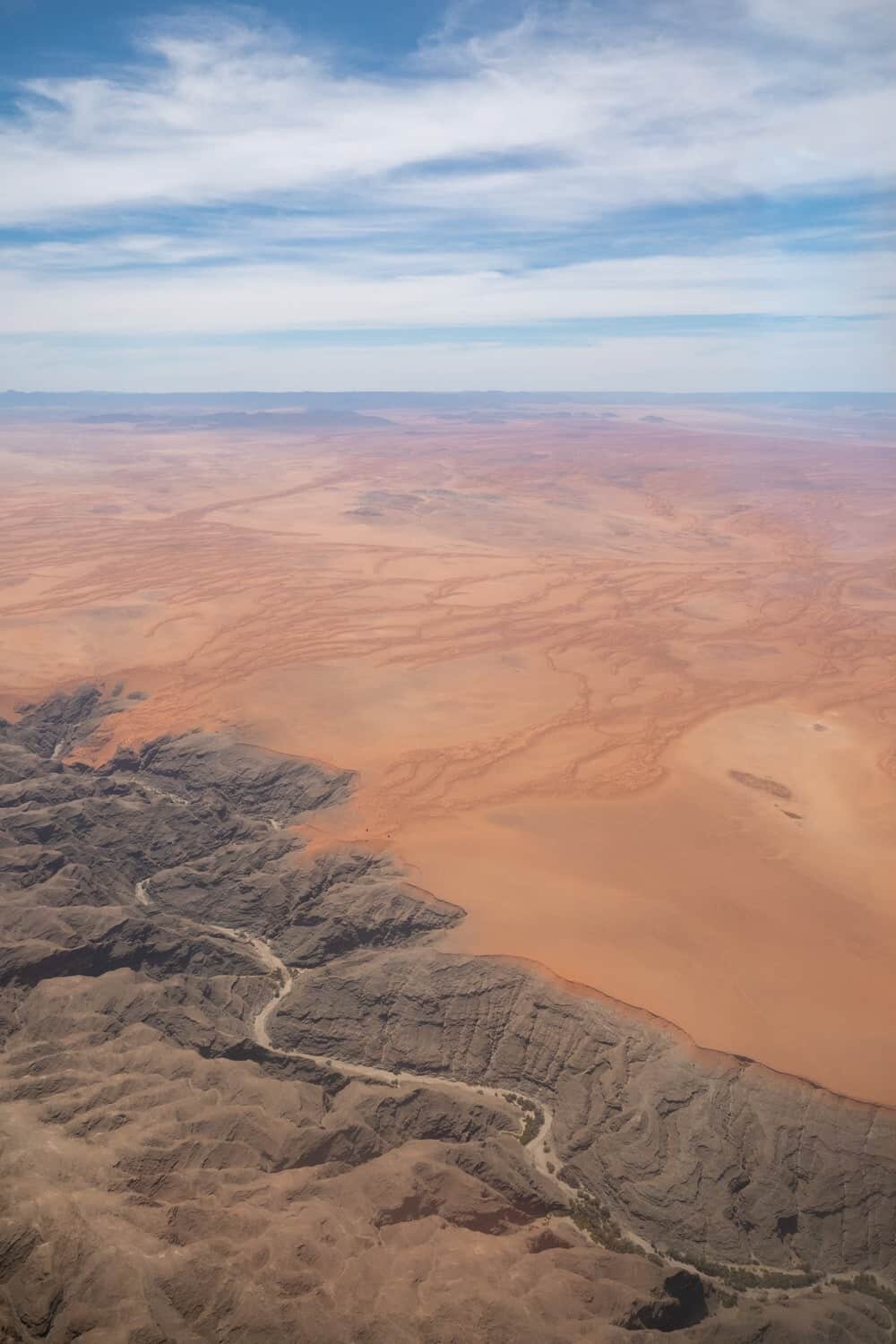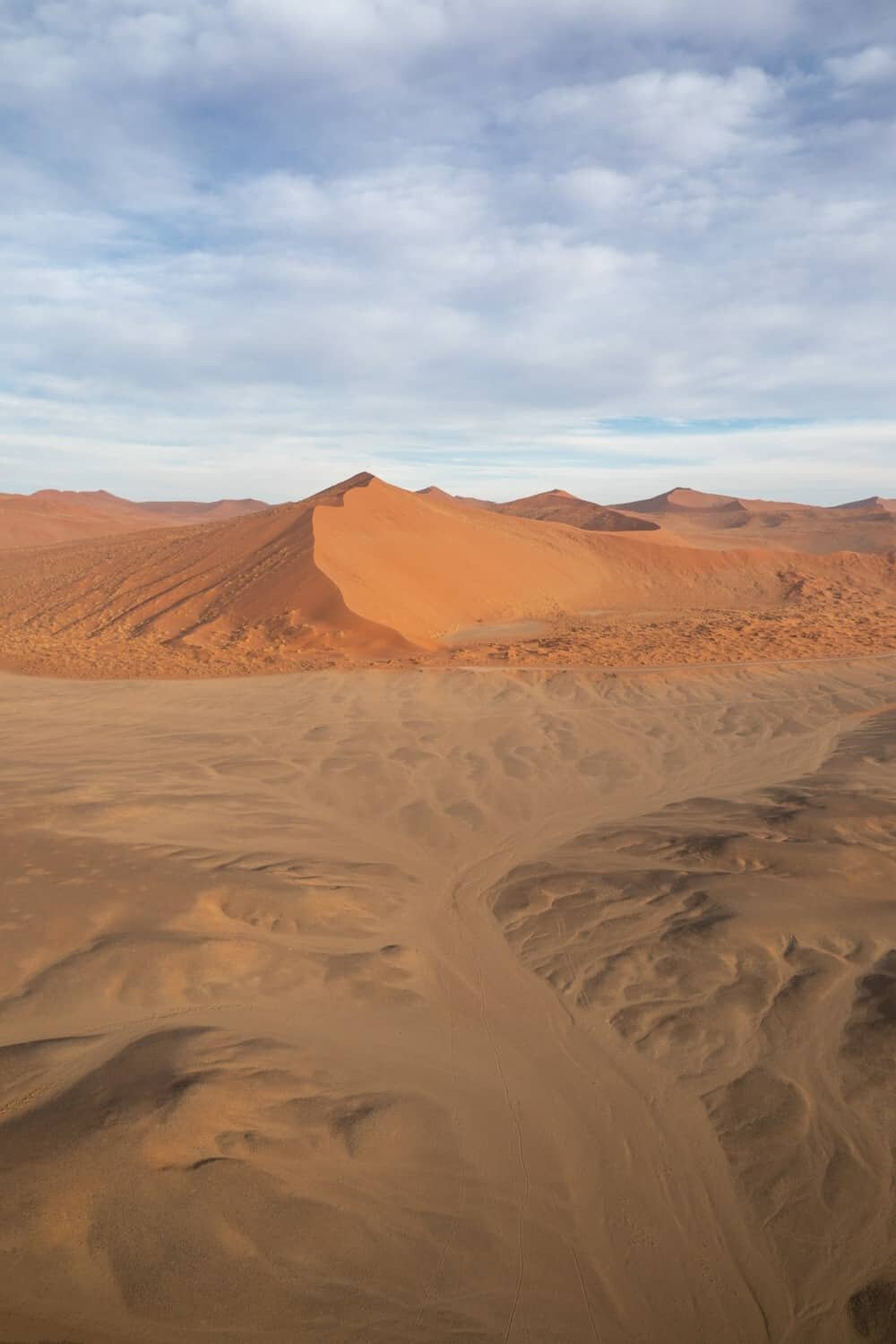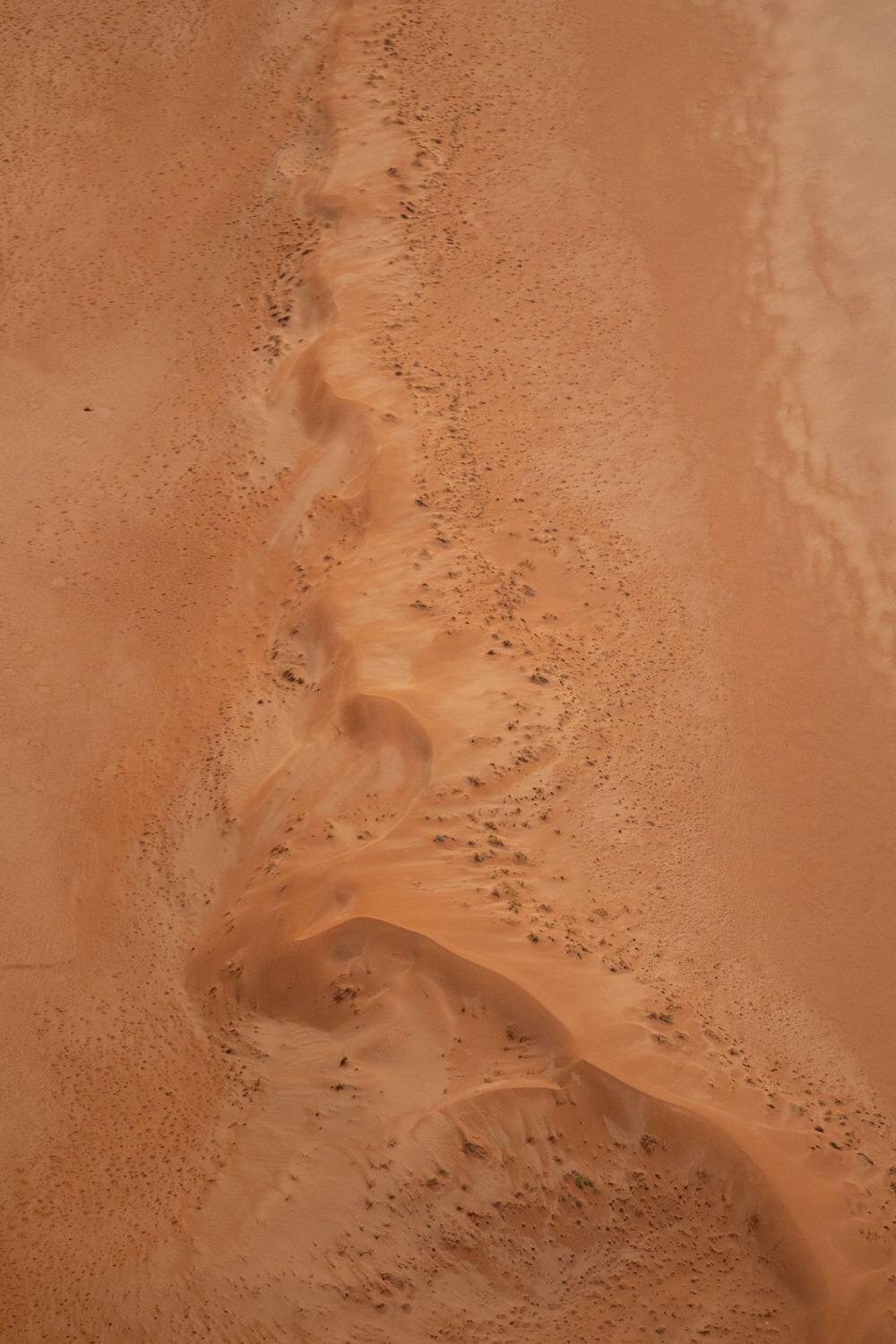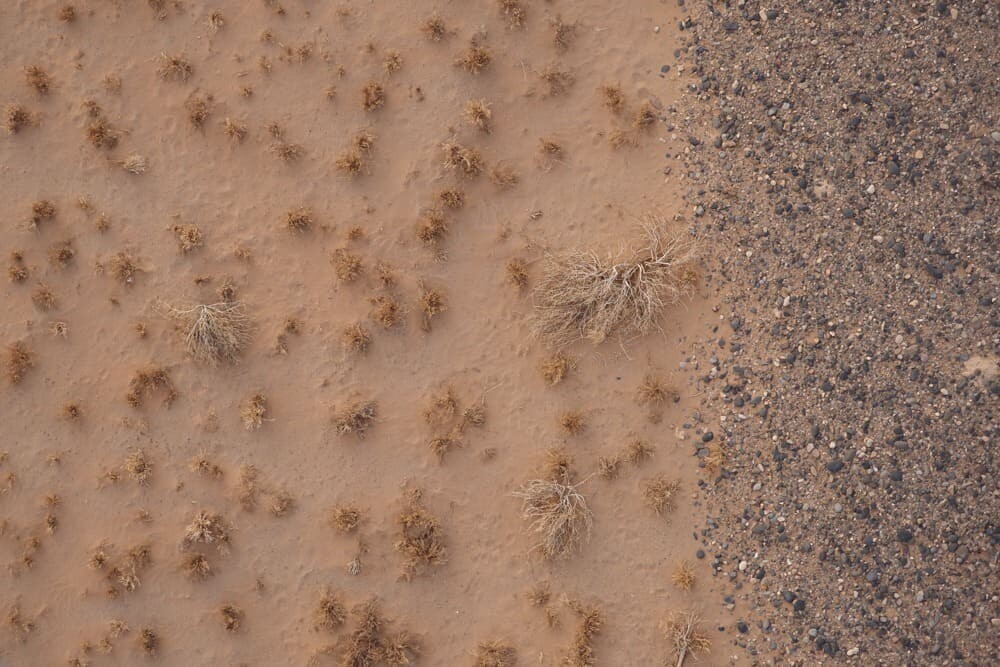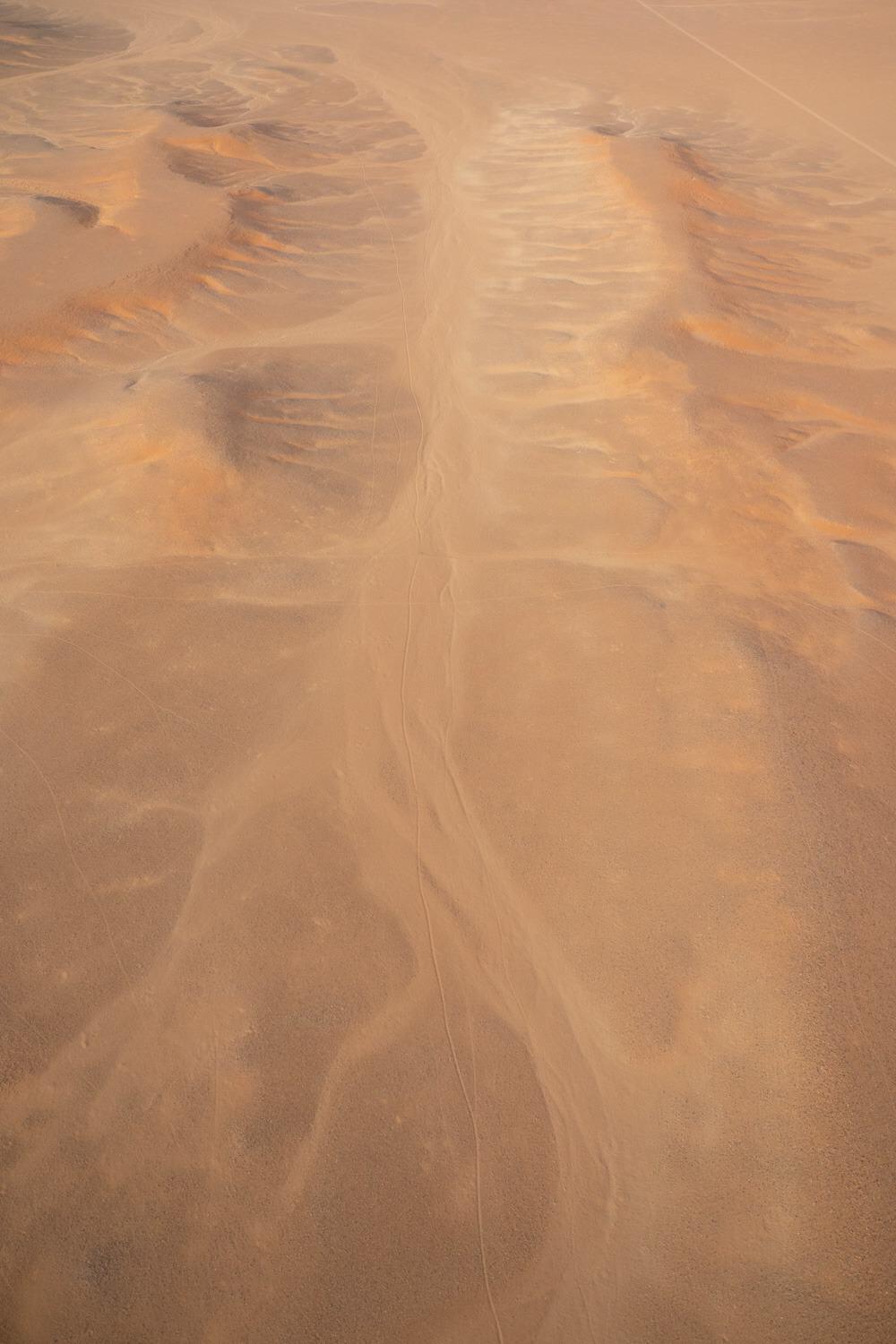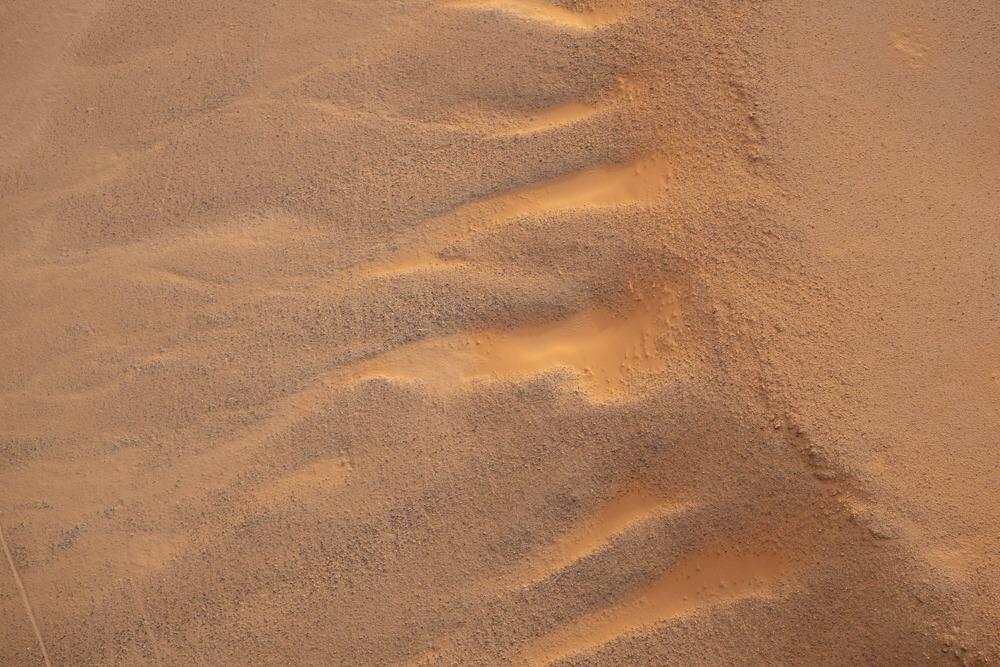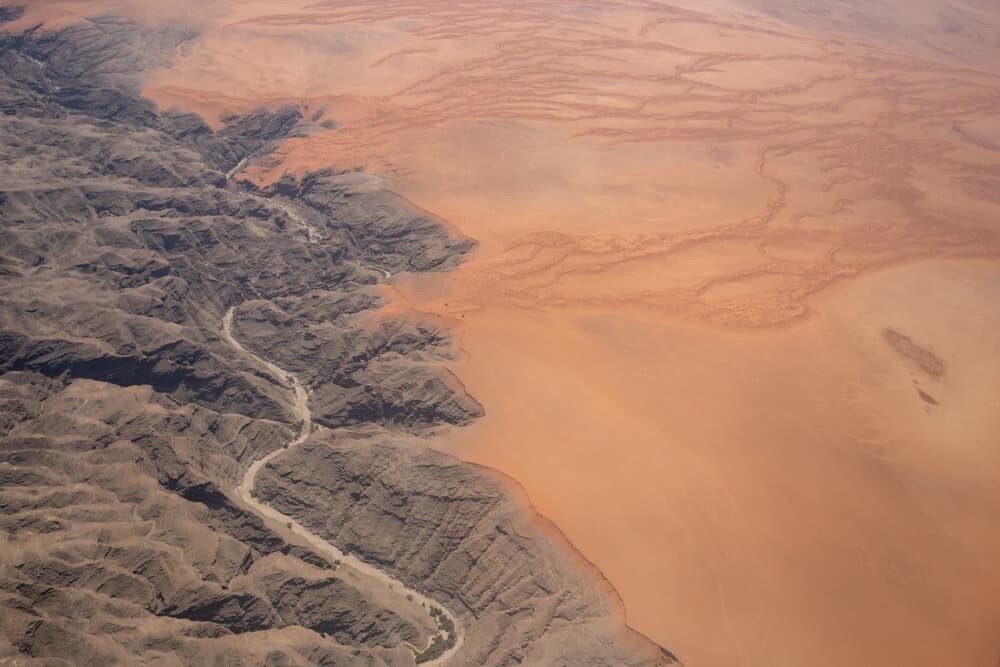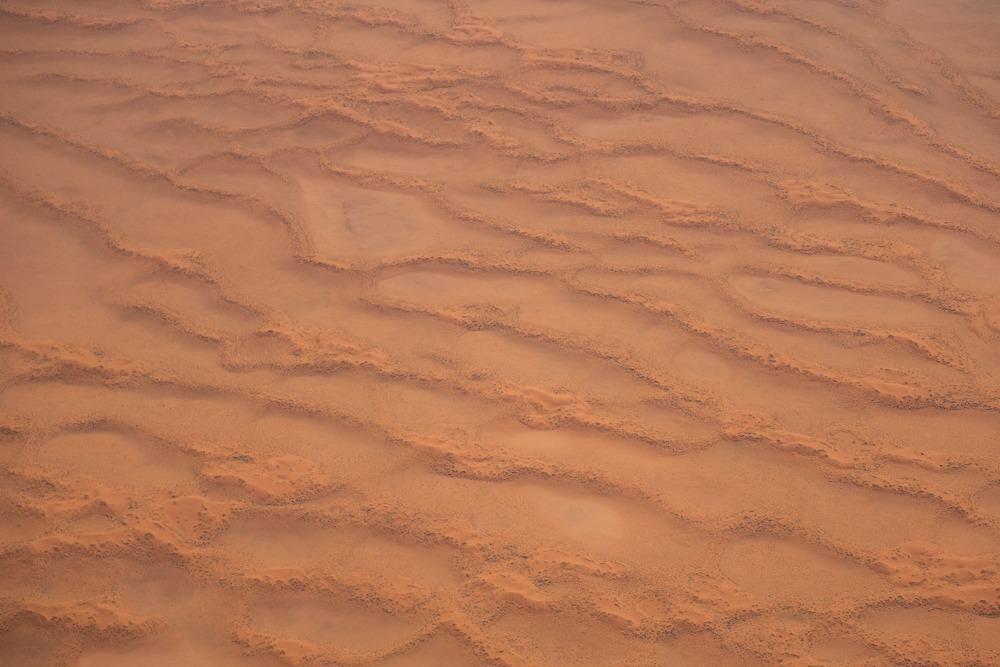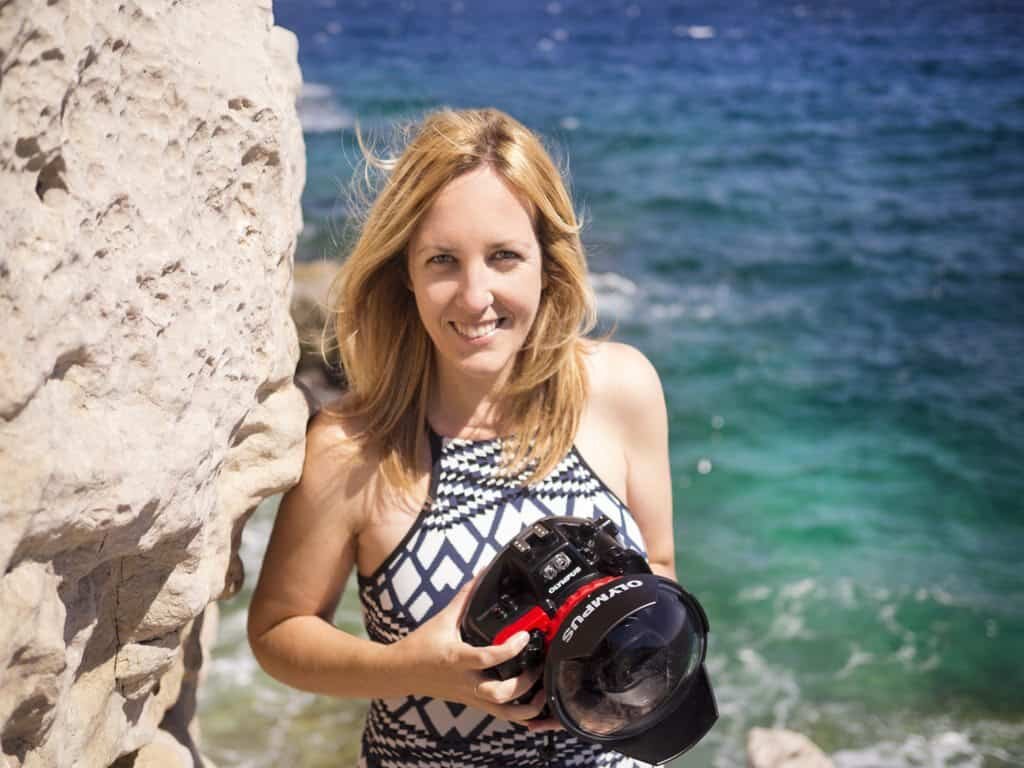 Hello! I'm the founder and photographer behind The Wandering Lens.
With 17+yrs experience as a professional travel and landscape photographer, all advice found on this site is from my personal experience on the road. I hope it's useful for your own travels and would love to hear in the comments about your trips and experiences around the world.