Photographer Profile: Lisa Michele Burns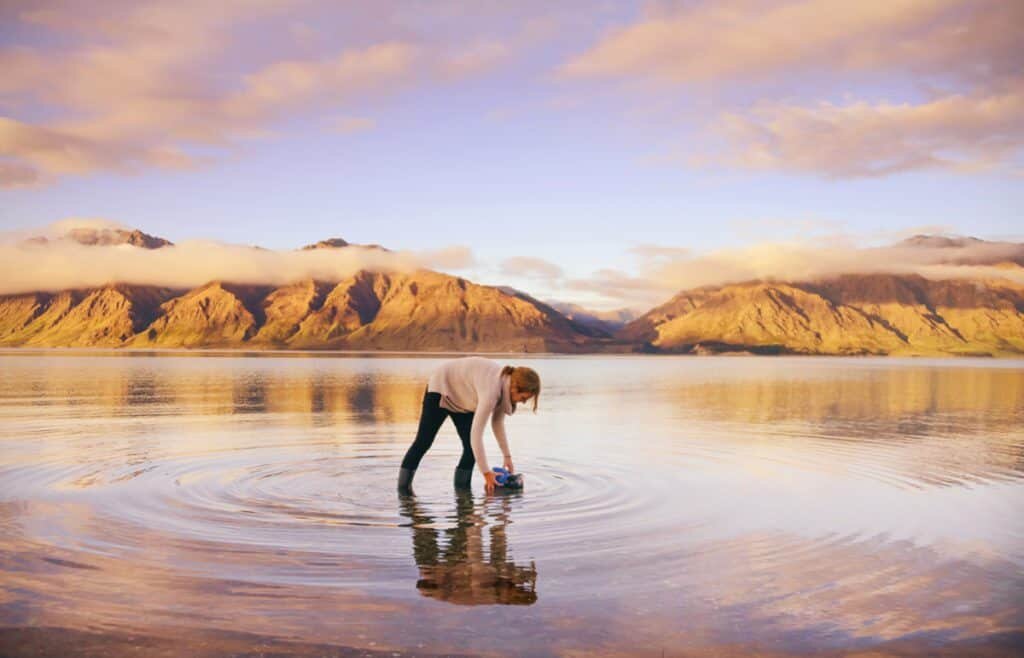 Thanks for visiting The Wandering Lens!
I'm an Australian photojournalist in a constant search of amazing landscapes to photograph.
Specialising in underwater and travel imagery I enjoy seeing the world in a different way and am excited to share the adventures of The Wandering Lens and the locations I find along the way with you all.
I started out in photography by taking photos to go alongside my articles whilst working as a newspaper journalist in New South Wales. I never took a course, studied textbooks and only flick through the camera manual when I get really stuck (we've all been there right!?).
I'm a total believer in real world learning, getting amongst the elements and finding out how your gear works by using it. I find photography is a creative outlet in which there will always be something to improve on or some new fancy technique to try. It's the never-ending chase of a great photo, beautiful landscape and priceless moment that keeps me travelling with my camera.
The Wandering Lens is my way of sharing what I learn with people wanting to improve their travel photography, those seeking great places to take photos or develop a career as a professional photographer. You won't find hugely technical articles with fandangle words no one understands, I tend to type like I speak so my guides are just what I know expressed with regular, non-fandangle words.
If you're a business and would like to work with The Wandering Lens to enhance your image library or showcase your destination please have a peek at the 'Work With Me' section and get in touch!
If you've got a photography related question, want me to cover a particular destination or just have something great to share I would love to hear from you!
You can reach me at hello@thewanderinglens.com or via Instagram @the_wanderinglens
To read more about how my career developed in photography, have a little read here.
If you're keen on improving your photography skills and creativity, you can join me in Iceland this coming February for a week of photography, more details and info here.