Photography Guide To The Whitsunday Islands
The Queensland coast is known for its beaches, sunshine and of course the incredible natural wonder that is the Great Barrier Reef. Sitting pretty in the middle of the reef is a collection of 74 islands awaiting visitors with their fish filled waters, snorkelling hot spots and coves aplenty ready for sailors to float on in.
The magical Whitsundays were first visited by Captain Cook in 1770 when he noted 'Indeed the whole passage is one continued safe harbour,' on the morning of Sunday, 3 June. Its calm waters are now infamous for the annual Hamilton Island Race Week and of course for tourists travelling on boats, seaplanes, helicopters and kayaks as they explore the endless dive and swimming locations amongst the myriad of islands.
For photographers, the reef formations, vibrant underwater world and sandy shores offer a playground of opportunities to take that perfect tropical landscape shot. Having lived on Hayman Island for five years I've used these special spots over and over again in all seasons and can safely say they are the best and most accessible five photography locations in the Whitsunday Islands.
Get ready for some island wonders…
1. Hill Inlet

Located at the northern end of one of the most famous beaches in the world, Hill Inlet is an ever changing swirl of sand that visitors can't get enough of. On a high tide you'll find bright blue water winding through the white silica sand shoreline creating what looks like a painting mother nature conjured up in a dream.
Getting Here: The best way to see Hill Inlet is from the air with Air Whitsunday (seaplane) or HeliReef (Helicopter), there really is no comparison. Otherwise you can take a day tour with Ocean Rafting who drop you on the beach and you can then walk up to the lookout and still get a high enough view to witness the colours and sand swirls.
Photography Tip: If you can get an aerial view it's usually pretty quick so be ready with your camera settings on Aperture Priority mode set at ISO 200, f/2 on a sunny day to ensure it's nice and quick and won't blur. You can get really creative with the composition of the sand patterns but be sure to get a wide shot too so you can gaze in wonder at it later!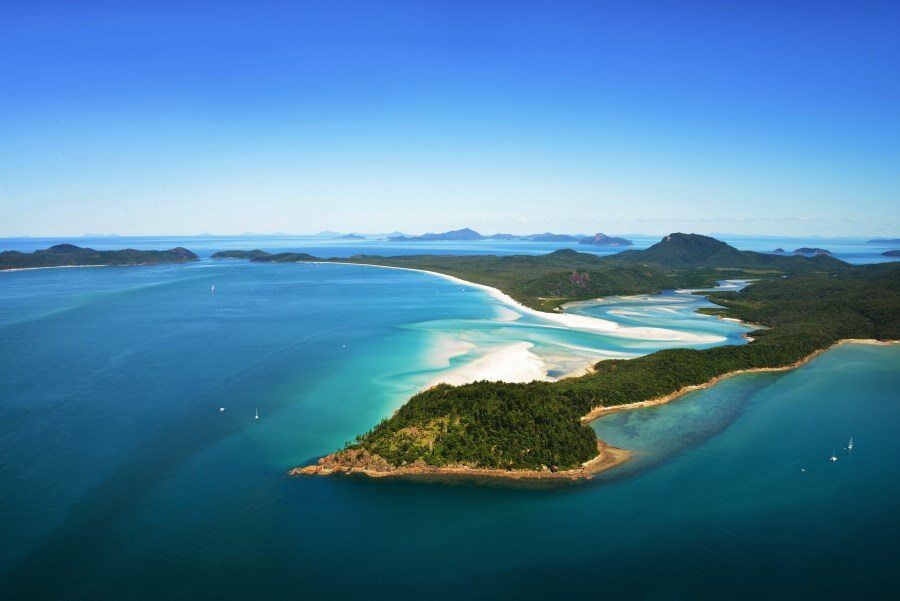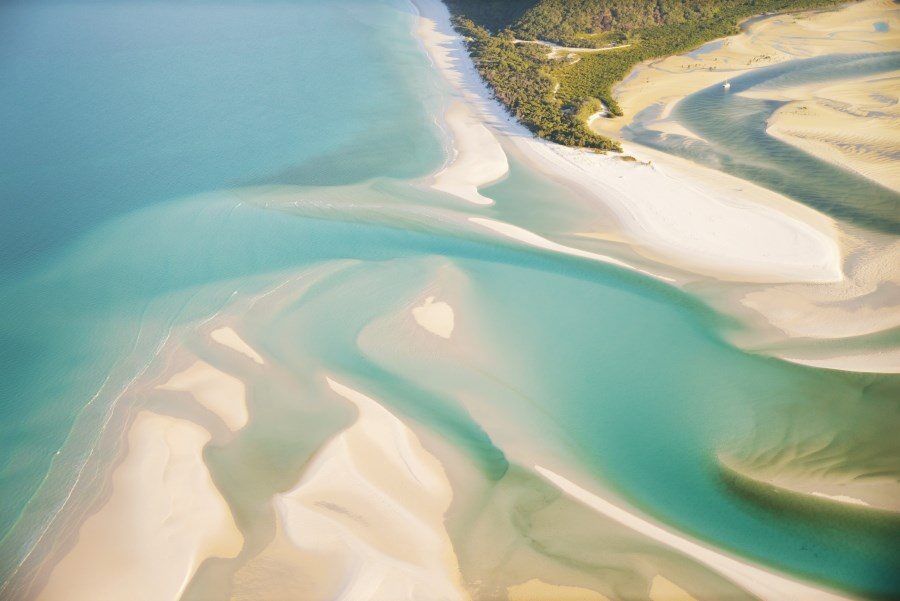 ---
2. Hardy Reef
Just a tiny spec in the grand landscape of the Great Barrier Reef, Hardy Reef sits off the coast of Airlie Beach and the Whitsunday Islands. It's similar in comparison to other reef lagoons except for one special little coral formation…Heart Reef. This chunk of coral sits within Hardy Reef lagoon in the perfect shape of a love heart, you can't really get more perfect.
Getting Here: Again, the air is my tip for seeing this landscape in its complete grandeur. Obviously helicopters or seaplanes are a little more expensive so an alternate way would be to take a day trip from Airlie Beach or Hamilton Island with Cruise Whitsundays to the reef pontoon, have a snorkel and then take a 10minute scenic flight from the pontoon. The helicopters are on stand-by waiting for visitors who want to see the reef from the air so it's a great opportunity to see the spectacular scenery both underwater and over water!
Photography Tip: Be sure to check your white balance when photographing the reef from the air. If you need to add a little more oomph to the vibrance, switch to 'cloudy' mode and see what the results are. If you find it's too warm still, stay on sunny or auto and snap away at the contrasts between the deep blue ocean and shallow reef pockets. For more tips see Photographing Aerials of The Great Barrier Reef.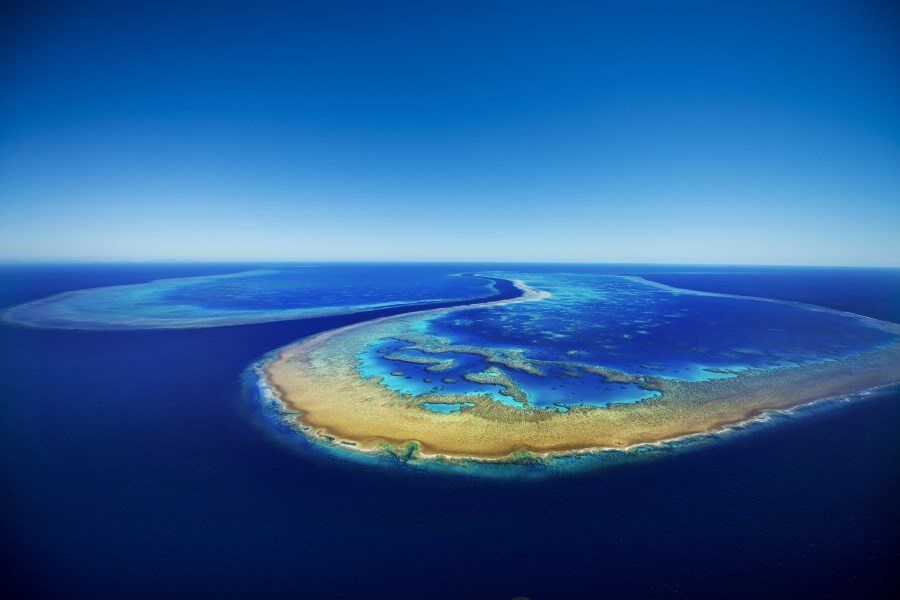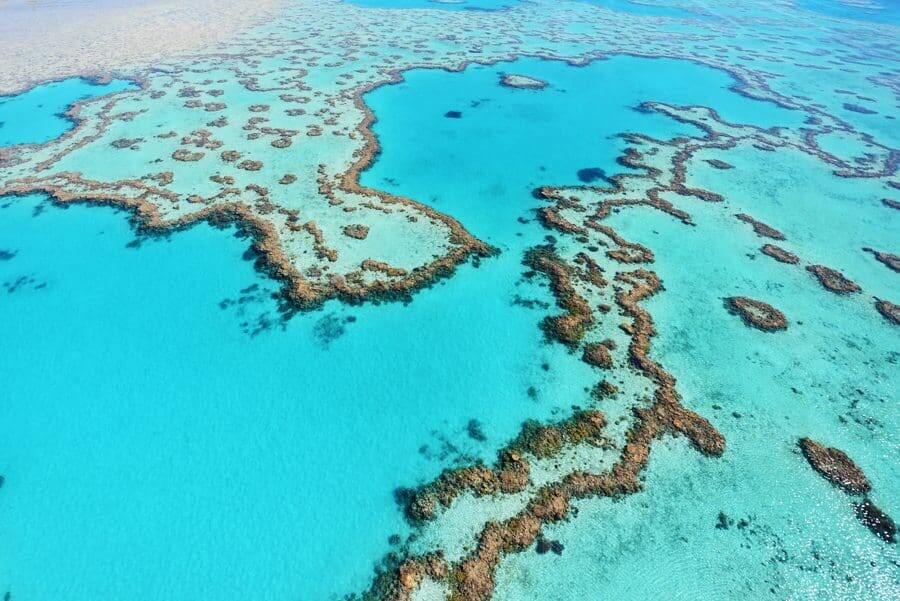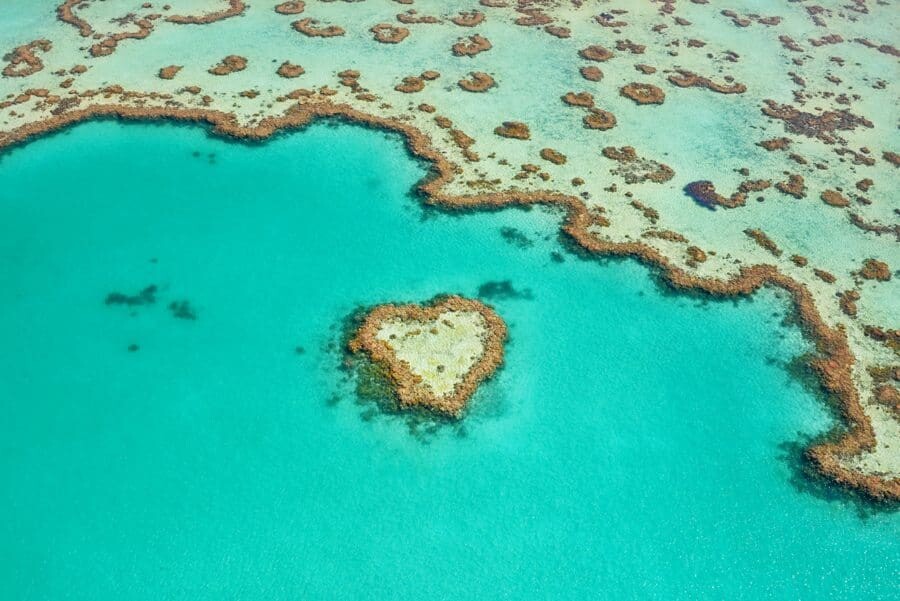 ---
3. Hook Island
As the second largest island in the Whitsunday group, Hook Island is dotted with coral coves, rocky outcrops that jut into the clear waters below and marine life, plenty of it! Around Hook Island you'll find the peaceful Nara Inlet, home to aboriginal rock art and also apparently a great place for hammerhead sharks to bear their babies. On the northern side of the island is Manta Ray Bay which is known as one of the best dive spots in the Whitsundays with underwater valleys and caves along with majestic Manta Rays and Maori Wrasse.
Getting Here: Hook Island is best explored by boat, you can either hire a yacht with Whitsunday Rent-a-Yacht or Sunsail and take a few days to cruise around yourself or take it a step further and venture around on Kayak with a company like Salty Dog.
Photography Tip: The rocky outcrops and giant pine tree forests around Hook Island make for a great contrast against the ocean. It's also a great location to try the half under/half over water photographs so you can capture the amazing reef and fish life in half and the beautiful rocky island scenery in the other.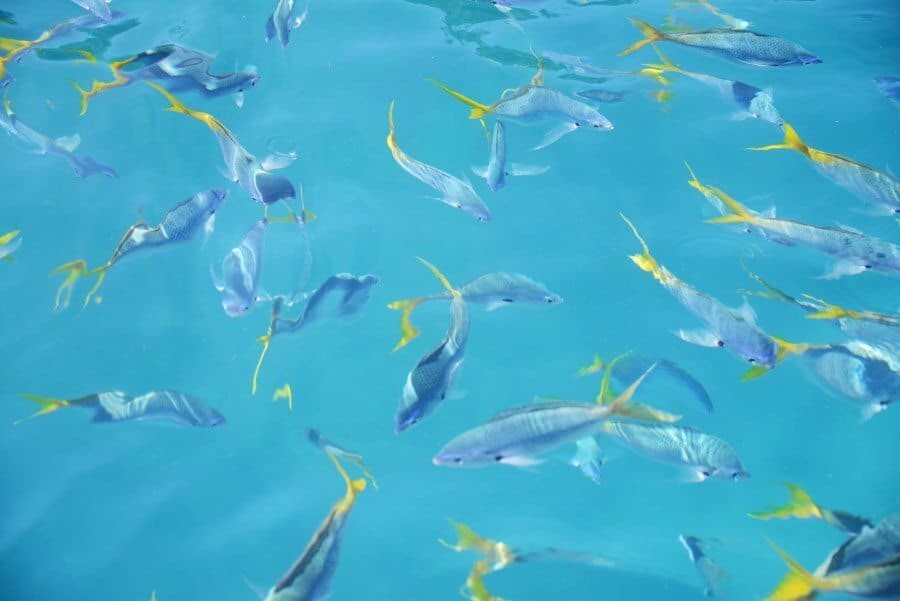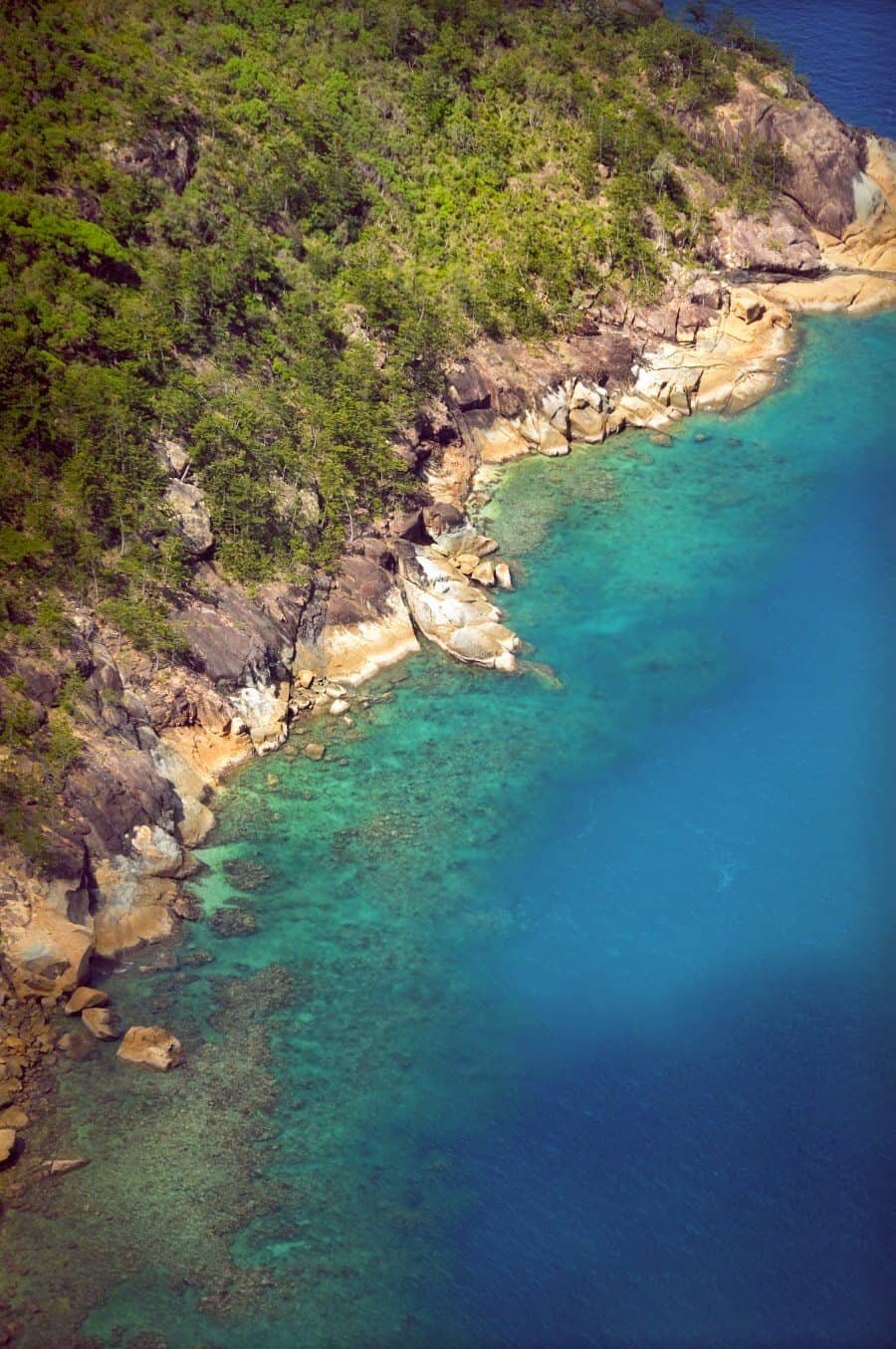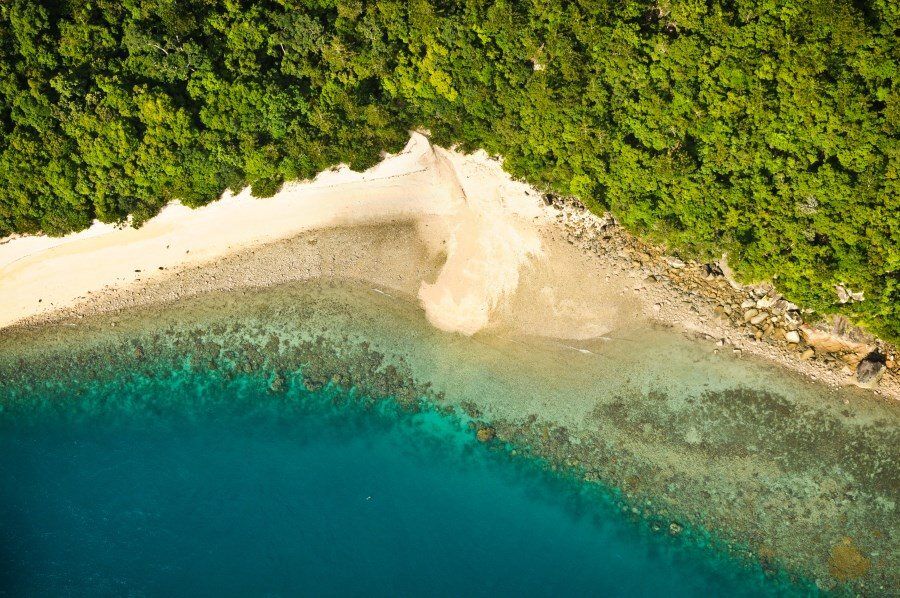 ---
4. Langford Island
This single strip of sand is quite the impressive beach, a little bit like how most people imagine paradise minus the palm trees. One side is a shallow reef lagoon filled with sting rays and crabs while the other side of the six meter wide sand bank is home to turtles, colourful reef fish (including Nemo) and a string of coral that will have you happily snorkelling for hours. On low tide you can actually access Langford Island which sits at the western end of the sand bank but the highlight of Langford is the sandy stretch that offers a wonderful contrast against the waters of the Whitsundays.
Getting Here: You can catch a boat from nearby One&Only Hayman Island if you're staying there or take a day trip from Airlie Beach, hire a yacht and drive yourself to one of Langford's public moorings or, you can skip the water all together and jump in a helicopter and fly over it to experience the colours and contrasts of this ultimate beach destination.
*UPDATE – Due to the cyclones earlier in 2017, One&Only Hayman Island is currently closed.
Photography Tip: The reef of Langford hugs closely to the sand bank so it's a great opportunity to photograph the texture of the coral against the sand and blue sky with a half/half underwater shot. Otherwise, if you've got a few hours to explore Langford try to improve on the typical beach shots by lying on the ground and getting a unique perspective of the fringing waters.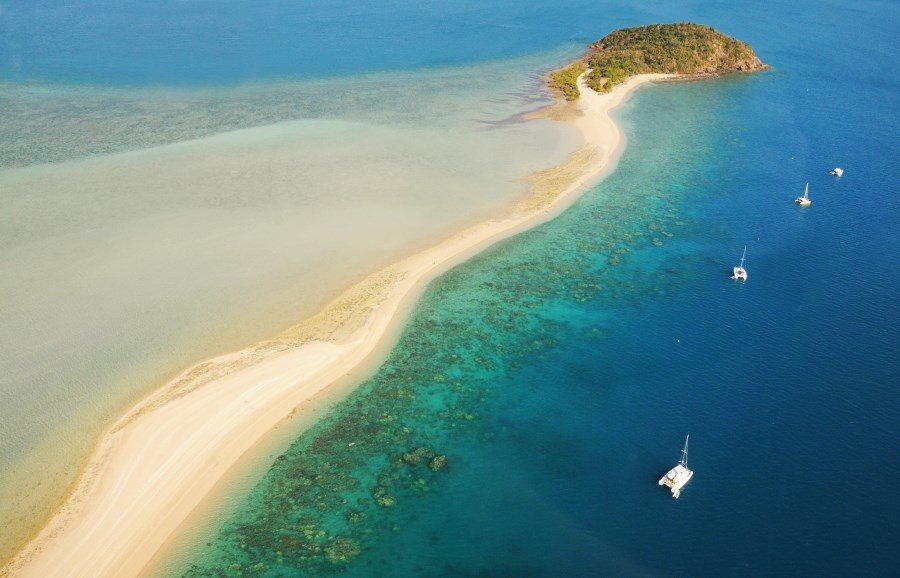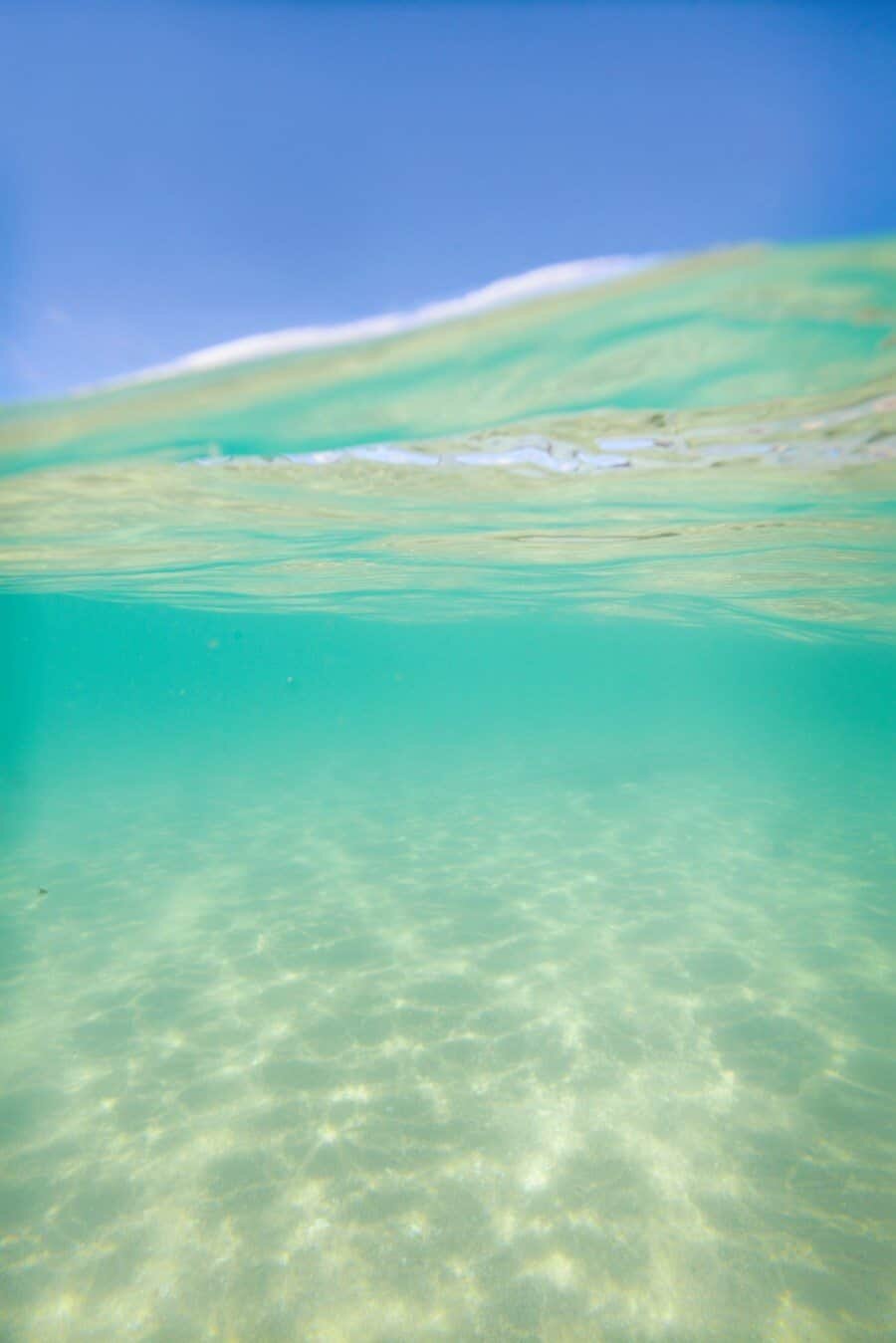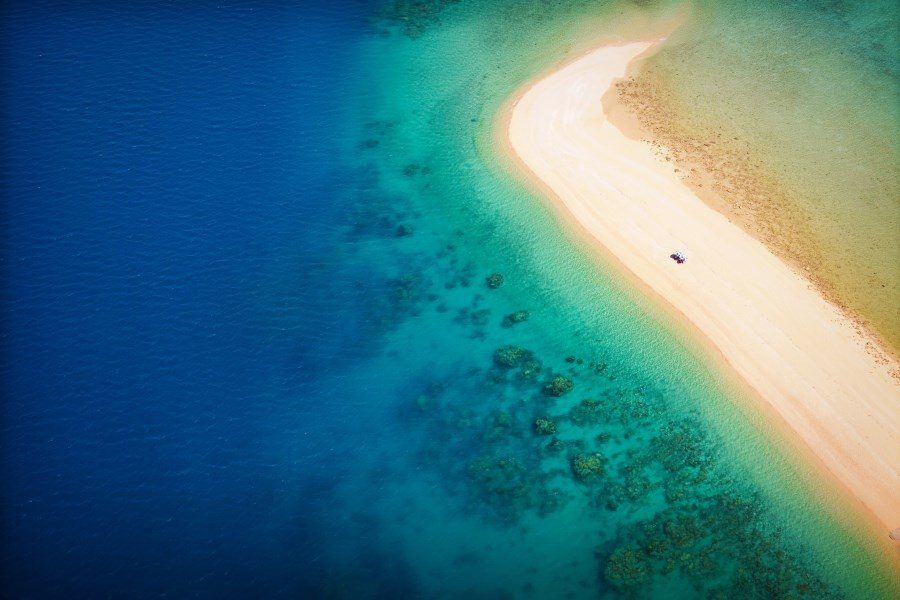 ---
5. Blue Pearl Bay
Nestled on the northern side of Hayman Island, beautiful Blue Pearl Bay is still relatively private even though tour operators are aware of its charm. If you arrive in the morning you'll probably find yourself alone with the beach of coral to explore and fringing reef to see the underwater beauty. Blue Pearl is home to Queen 'Priscilla', a giant Maori Wrasse who roams the depths and approaches snorkels and divers for a little cuddle when she feels like it.
Getting Here: Again the best way to reach Blue Pearl Bay is by boat and you can either rent a yacht or jump on a speed boat transfer if you're staying on One&Only Hayman Island. Otherwise some of the day trips from Airlie Beach will stop at Blue Pearl Bay on the way to Whitehaven Beach or the Outer Reef so you can see two amazing locations in one day!
Photography Tip: Get your underwater camera out and go crazy! Schools of fish, giant coral formations and of course if you're lucky enough, have your camera ready when Priscilla comes up to pose for you.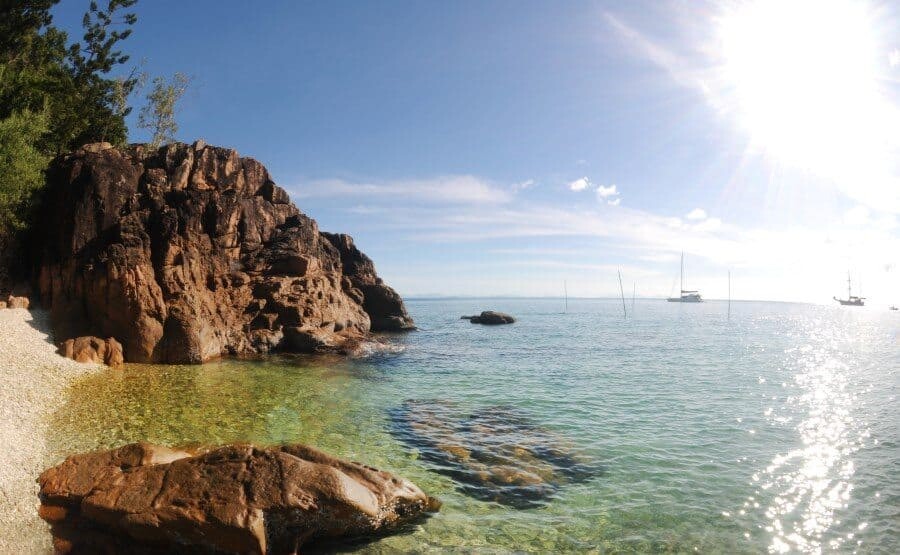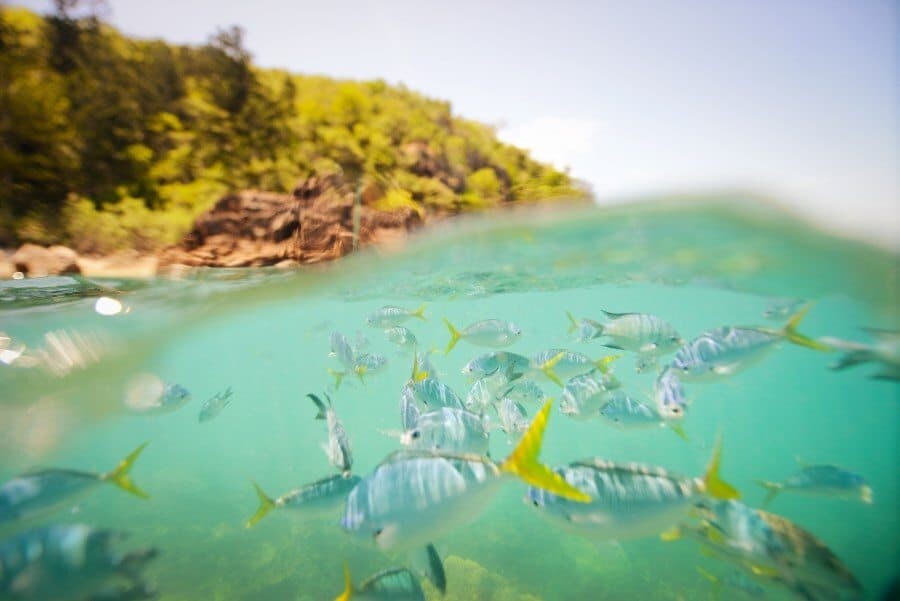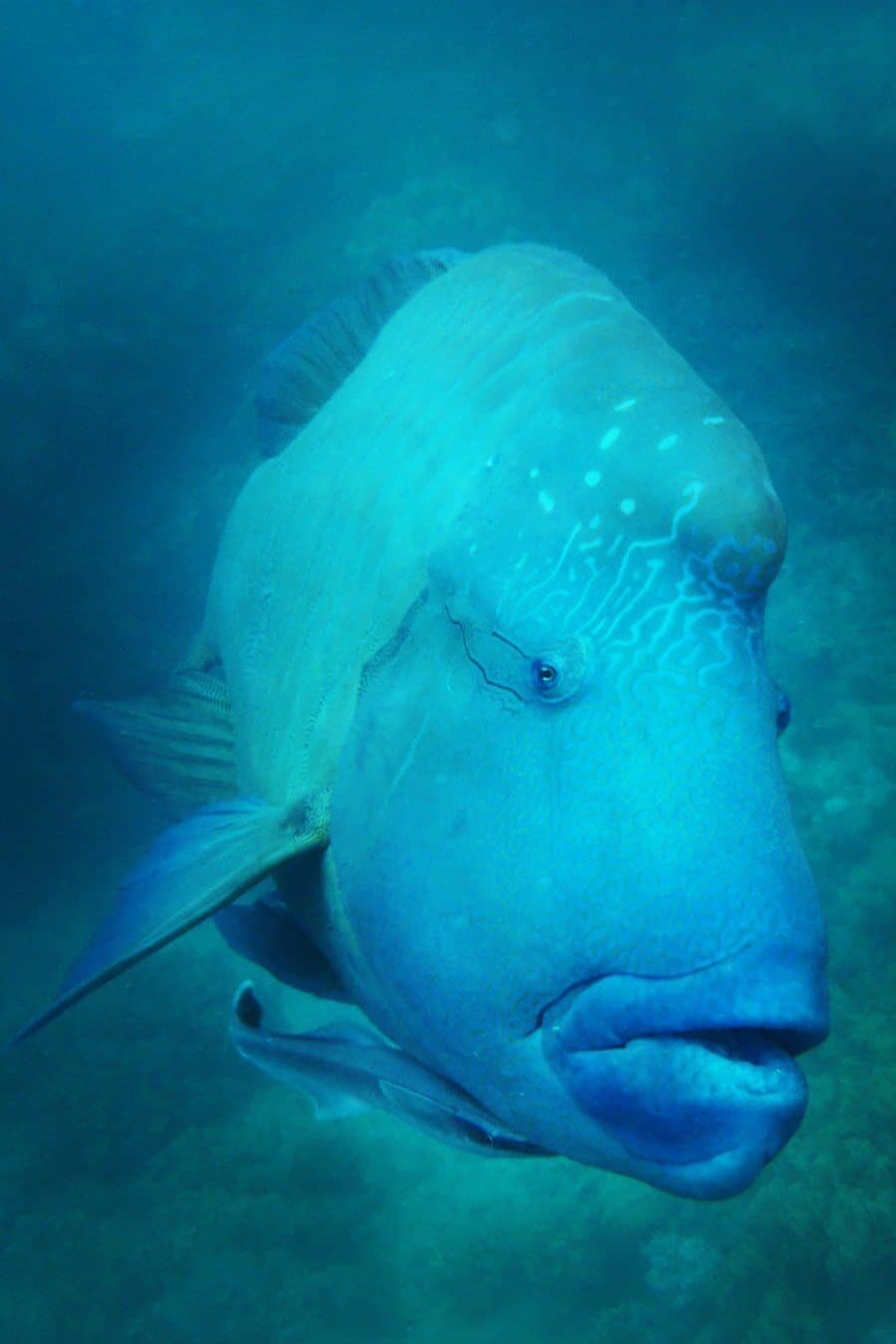 ---
A map showing the five best photo locations* in the Whitsunday Islands (*according to me of course).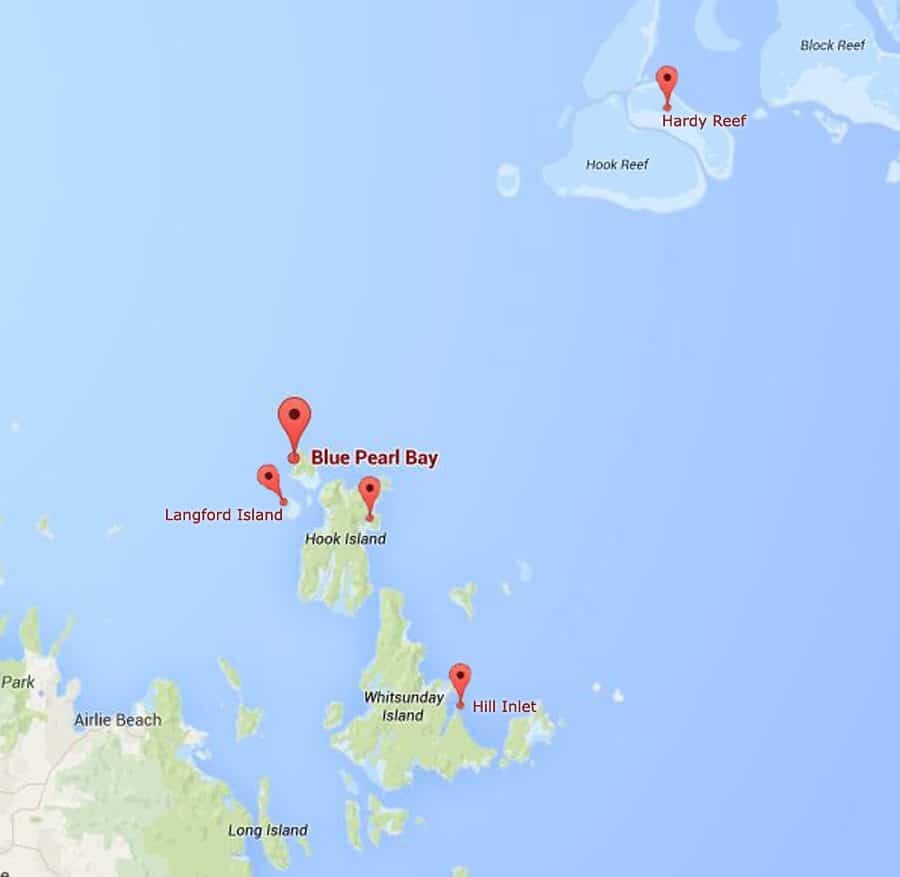 Pin it for later and share some island vibes…