Japan Photography Tour – 2019 Registration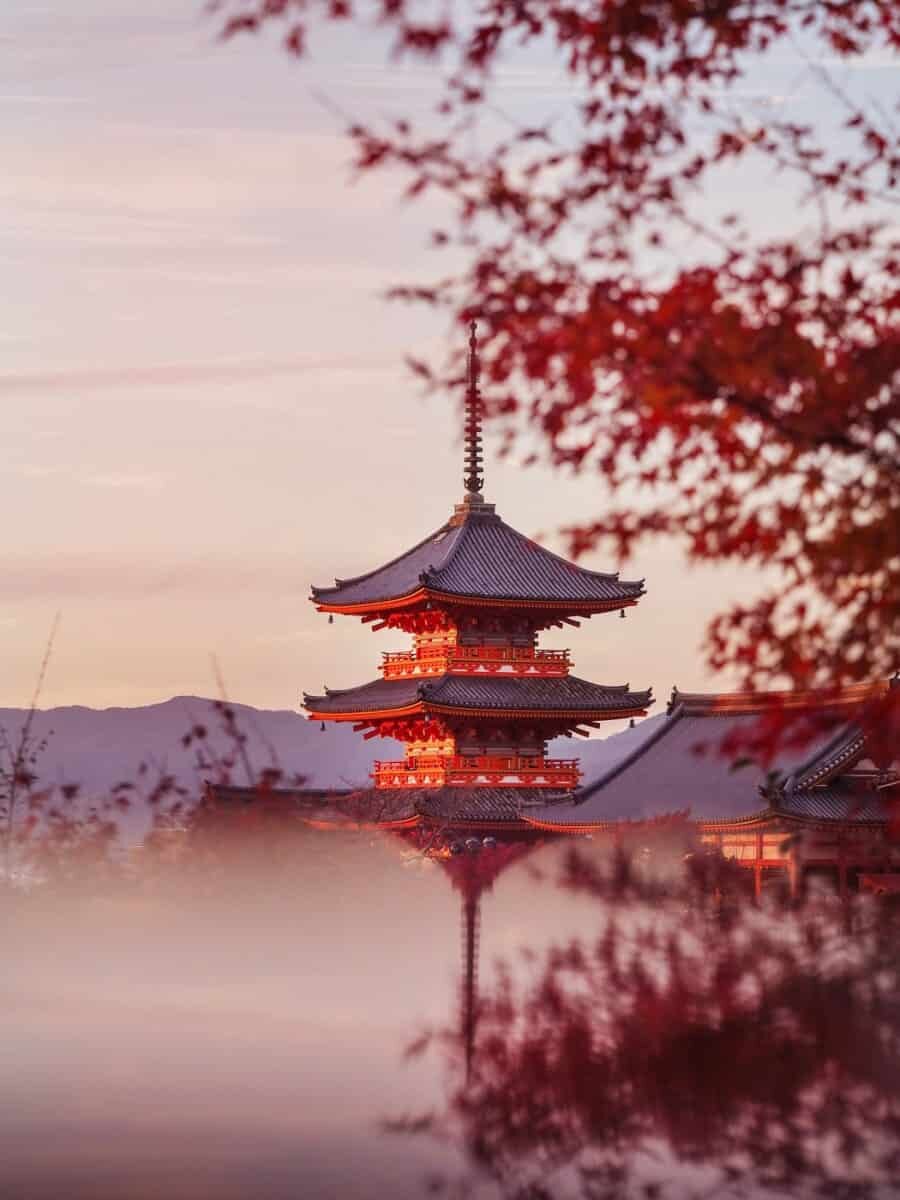 Join me for a creative photography adventure!
Japan is a crazy, quirky, cultural wonder; join me to explore the beauty of Kyoto for one week of creative adventures to kick start your travel photography career or simply photograph the beauty of Japan. We'll be photographing Japan in autumn when the leaves turn bright colours blending beautifully with the temples and city streets.
TOUR DATES:
November 24th – December 1st, 2019 (FULLY BOOKED)
Please note this is a women's only tour due to room sharing arrangements.
THE HIGHLIGHTS
Kyoto's Historic Street Scenes
Arashiyama Bamboo Grove
Arashiyama historic shrines, forests + secret hillside temple
Fushimi Inari Shrine
Kiyomizudera Temple
Kinkakuji + Ginkakuji (Golden + Silver Pavilions)
Gion District
Nara – Toda-ji Buddha + Deer
Onsen experience whenever you like at the hotel
Evening Geisha spotting!
TRIP ITINERARY
Japan is filled with cultural wonders and we'll be focusing on the photogenic places within Kyoto, the beautiful Arashiyama and Nara.
We will be staying right in the centre of the cities charming Gion and Higashiyama District. From there we will explore the naturally stunning Arashiyama, Kinkakuji and Ginkakuji Pavilions, the red Torii Gates of Fushimi Inari and Kiyomizu-dera which sits high above Kyoto amongst the autumn leaves.
There will be some free time during the week to explore on your own if you wish to relax a little, wander the markets or hit the streets if you catch the photo bug!
The week will provide endless photography opportunities and I'll be with you to provide creative tips, direction and settings advice whenever you need. There's also an editing evening where we sit down as a group at one of Kyoto's trendy co-working spaces and learn some of the tricks I use to edit my images on Photoshop and Lightroom.
*Please note, the trip is not a group bus tour.
There's a lot of walking involved and we take public transport to make the experience as authentic as possible. I will be there to provide directions, offer photography advice along with arranging transport and accommodation however this isn't a group bus tour with a completely set itinerary. It's a real world tour where we explore the cities, forests and sights like any photographer would while location scouting; catching trains, buses and walking between locations. If the group is loving a particular location, we'll stay longer, if you're not feeling it, we'll move on.
The itinerary is firm but flexible to ensure we can switch things up if the weather doesn't play in our favour one day.
Tour Price –
$4600pp AUD (roughly $3295USD or £2492GBP)
It'll be a fun, relaxed and immersive experience exploring this incredible country!
For all the inclusions + additional information on the itinerary please complete the registration form to enquire for further information.
Filling out the form only expresses your interest in coming along on what will be an incredible trip!
Once I've received your form I'll be in touch with all the exciting details and to chat about getting you booked in.