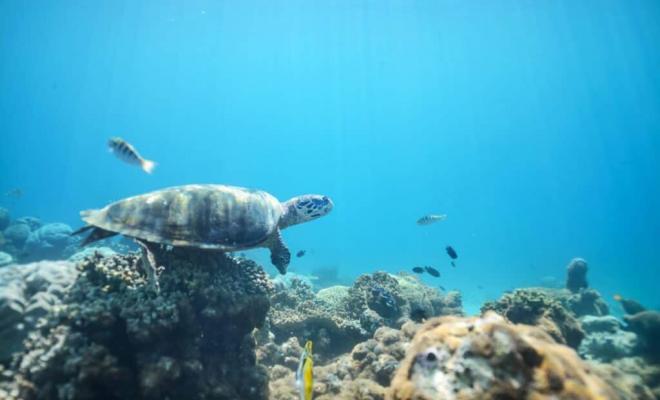 Composition Techniques for Underwater Photography
|
Underwater photography is one of my favourite things to talk about because the element of water can provide such incredible creative results. It's just a matter of knowing where to start.
I've written about how to get started taking photos underwater before here and about split-level images here, now I want to chat about composing your shots which is a crucial part of creating beautiful images.
Once you enter the water a lot of factors change, what you may have been comfortable with on land can become a little more challenging. Light conditions are tricky, subjects are floating around making it hard to capture them and then there is the physical element of trying to stay still long enough to compose a great shot.
Sometimes you can get underwater only to find a vast sea of blueness (technical I know) and it's hard to know where to begin to capture a unique angle.
I wanted to share a few tips on composition to help you create underwater photos that reflect what you're seeing and what's possible.
#1 Find a Focal Point
To avoid 100 photos that all look the same it's important to find a point of focus that will enhance your image. I know when I first took a camera underwater I was seeing so much beauty through the goggles only to return and find a memory card filled of blue water scenes.
You can focus on marine life, water ripples, a person swimming, coral, interesting light funneling through the water or anything else that takes your fancy, even the world above the water. Use that subject to compose your image and show the viewer where you want them to look. Simply sinking underwater and clicking the shutter won't work, think about what you want to include in each photo and find a way to compose it creatively.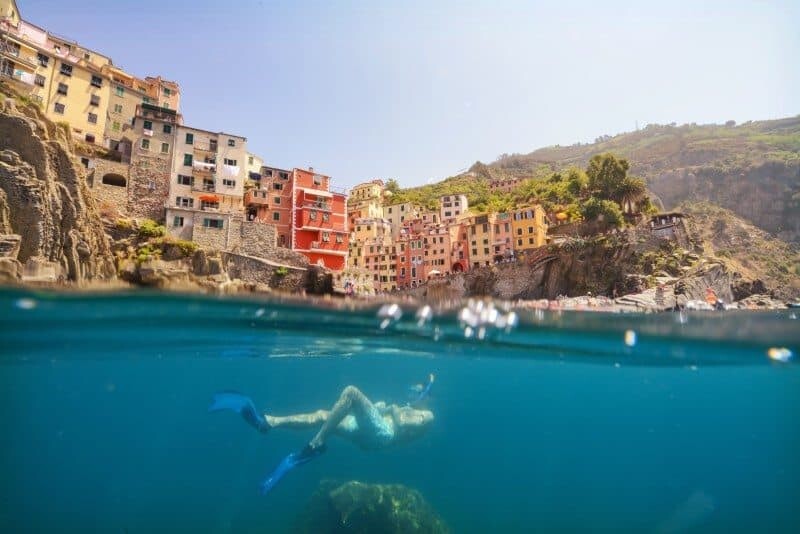 ---
#2 Don't Forget to Look Up
Just as you do in a rainforest, don't forget to look up every now and again. The only light source underwater comes from above so dive down then float upside down and point your camera towards the surface for an interesting angle.
Incorporating this angle into your images even if it's a slight tilt upwards will enhance the colours of your image and hopefully add some gorgeous light rays. You can use this technique when photographing people and fish too!
---
#3 Use the Ceiling + Seafloor
Just like the previous tip of looking up, this time though take notice of the ceiling. I call it the ceiling because when you're underwater it can feel like the surface is like a watery roof and most times it looks pretty damn cool. Just like a blue patterned blanket, it can look incredible in photographs so be sure to spend a little time trying to compose a shot using the ceiling! Because you will be pointing directly towards the light, you may find you need to adjust your settings to reduce the glow and really showcase the patterns and any sky that's visible through the water.
The same goes for the seafloor too! Often the sand is chiseled by moving tides that create a lined carpet, with reflections from the light shining through the water, it can be a beautiful canvas to photograph.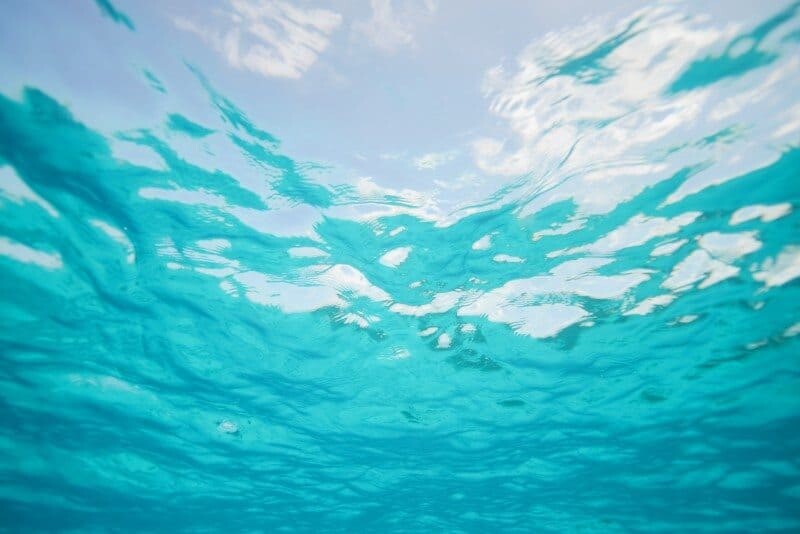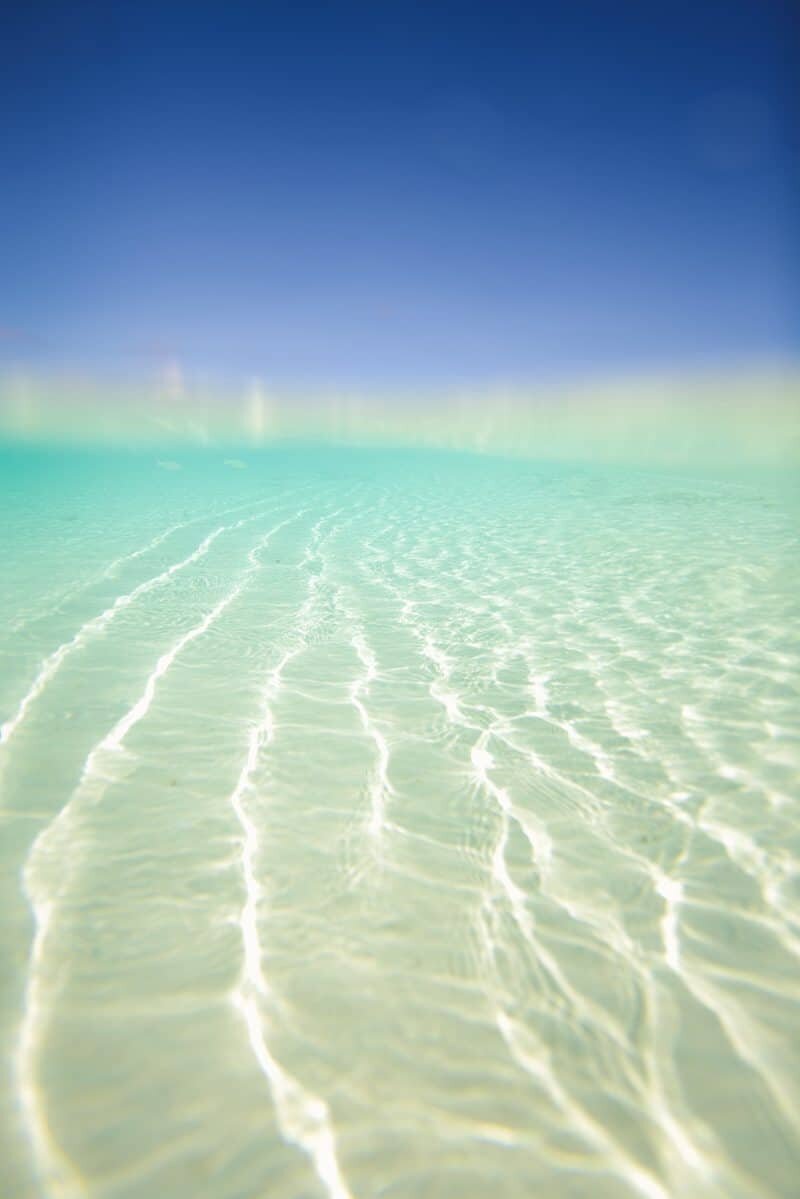 ---
#4 Get Closer
When you're underwater things can seem a little distorted, especially through your goggles so while you might think you are super close, chances are you can get even closer. Taking photos of coral and fish is one of the instances where getting closer means achieving better images. Of course now that I've said that, please don't go scrapping your arms on coral or harnessing fish just for a photo…just nudge that little bit closer to compose an image that focuses almost entirely on the subject.
Taking macro shots of underwater details means zooming in to the colours, patterns and textures. If you're floating a metre or more away you'll find what you saw in person won't be transferred through your images. Look for the unique elements of what you are photographing and then decide how it's best to compose it to showcase all of its beauty.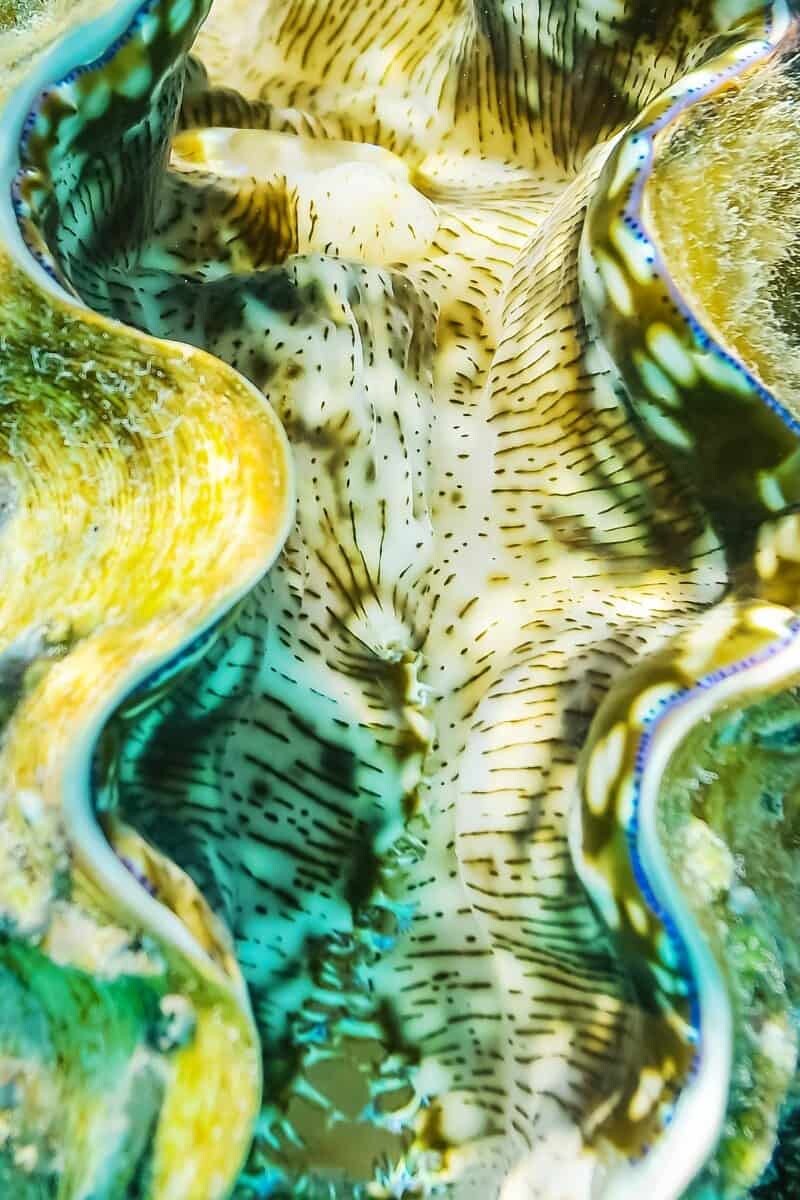 ---
#5 Shoot in Portrait
It can be tempting to take all of your photos holding the camera as normal however turning to shoot portrait images will enhance the colour and light in your images. Incorporating the edge of the reef against the sea or simply just the water surface and the deep sea below, portrait images allow for the feeling of 'depth' to enter your photographs. Of course it won't work for every shot, but keep it in mind for a different view!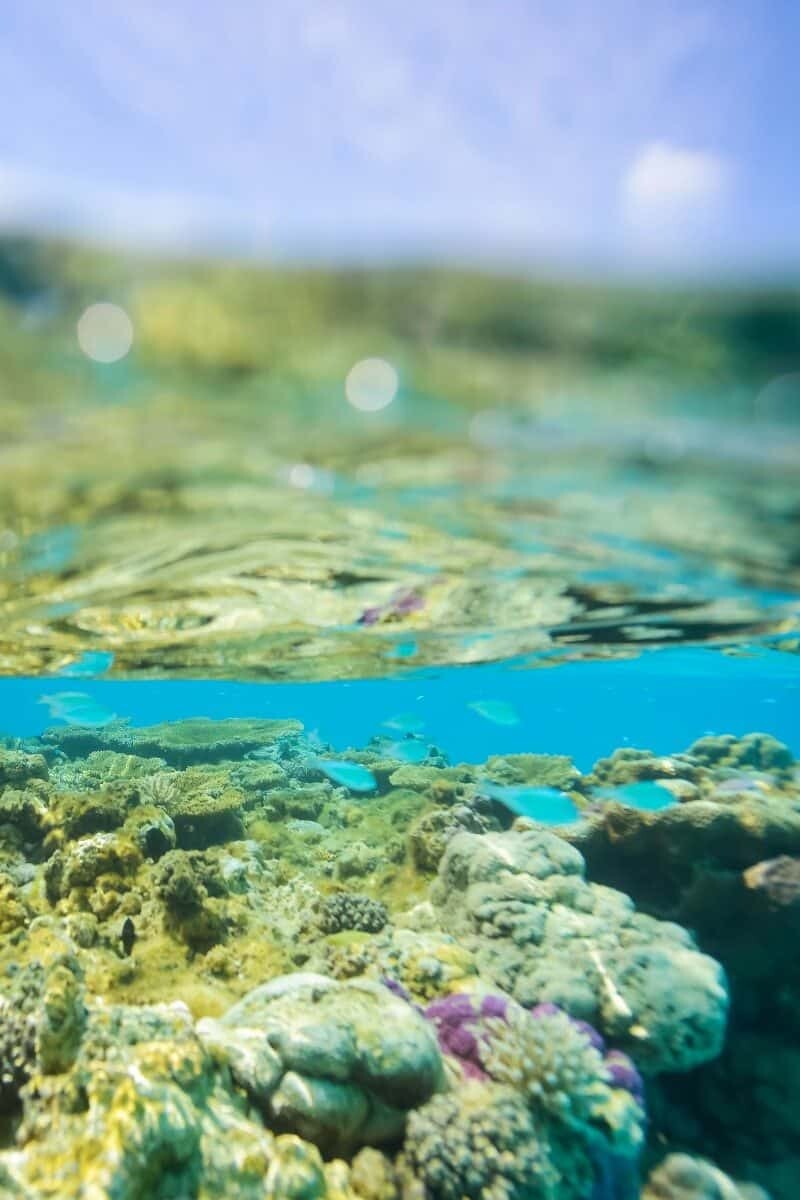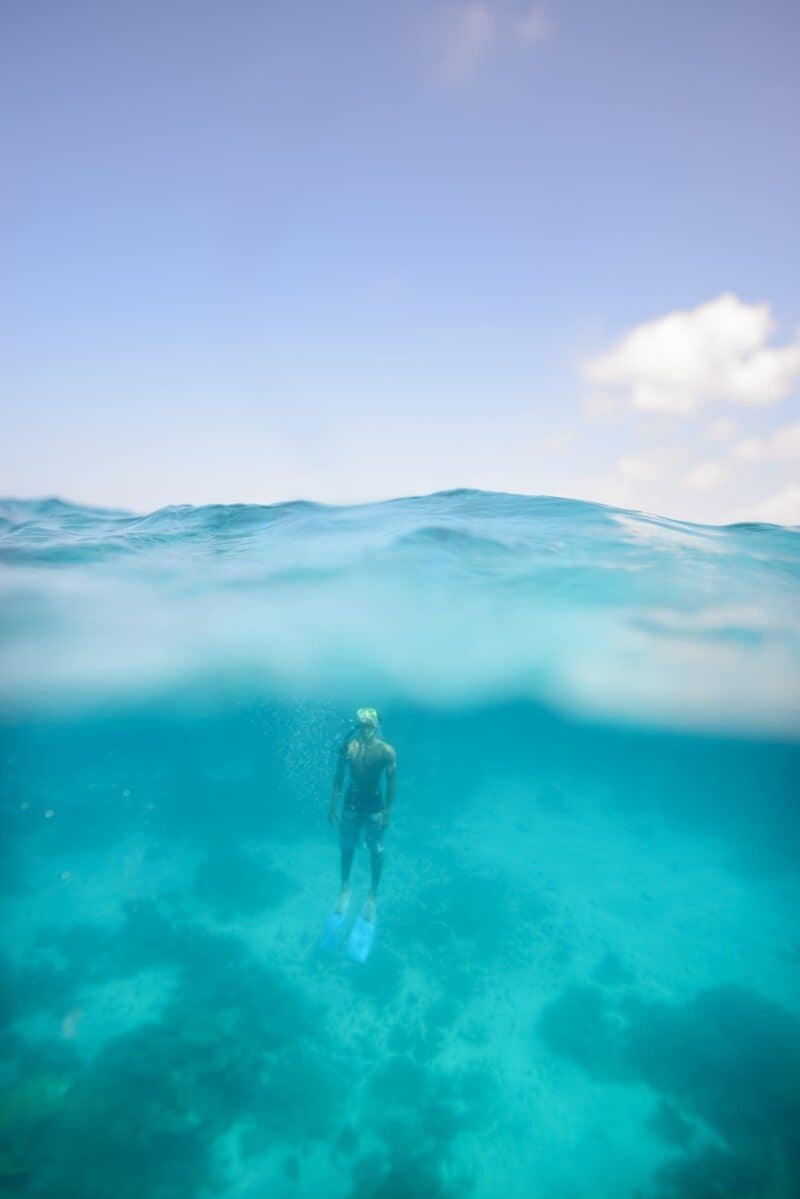 ---
#6 Look for Details
It can be easy to look past tiny details that will add creativity to your shots in the water. On the water surface you'll find the wind, tides, light and waves all creating movement that can work wonders in a photo.
Take a few moments to float around on the surface and watch the elements to see what you can use to compose your shots. Sometimes using the surface movement can also work for split-level photographs to add a wave effect or 'bend water'.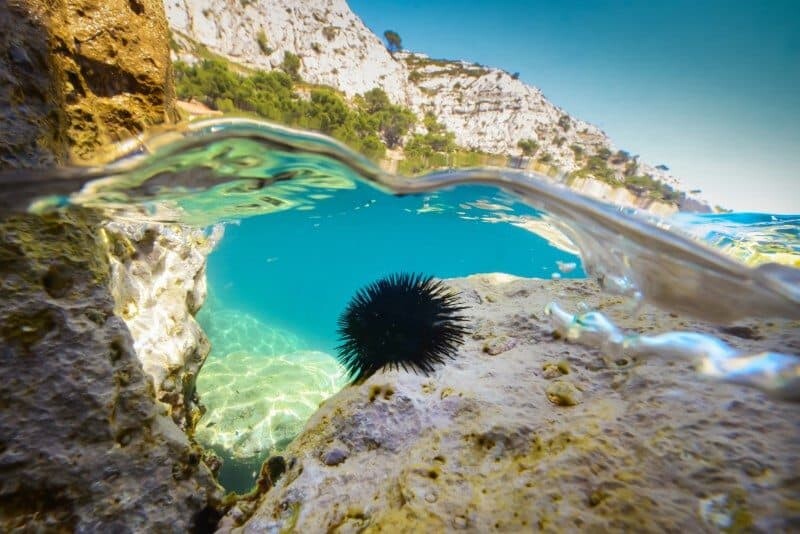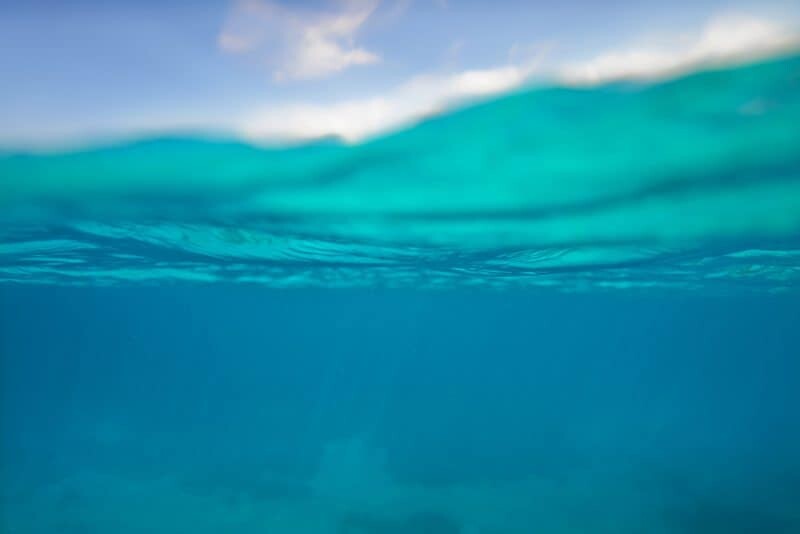 ---
#7 What is That Behind the Subject?
Taking a cool shot of a fish is all well and good, until you get home to realise that it was sitting in front of a piece of brown seaweed, or there was so much water behind you can barely tell what you're looking at.
Composing your underwater photos to showcase the subject means to also check what's around the subject and incorporate that into your image. To create a great shot I've found it's important to have either a strong foreground or a strong background. Using bokeh to your advantage and zooming into your subject will create that beautiful blurred background and draw all attention to what's in the foreground.
---
#8 Rule of Thirds
Just as it applies above water, the rule of thirds is a great composition technique to assess how to take your photo. Use it to achieve some alignment and balance between your subject and the water. If you're not familiar with the technique, it's a matter of simply dividing your image into thirds and then putting your subject closer to where the thirds intersect rather than smack bang in the middle of the image. Of course it's totally fine to break this rule, it's more a creative guide to changing things up and trying to find an alternate perspective.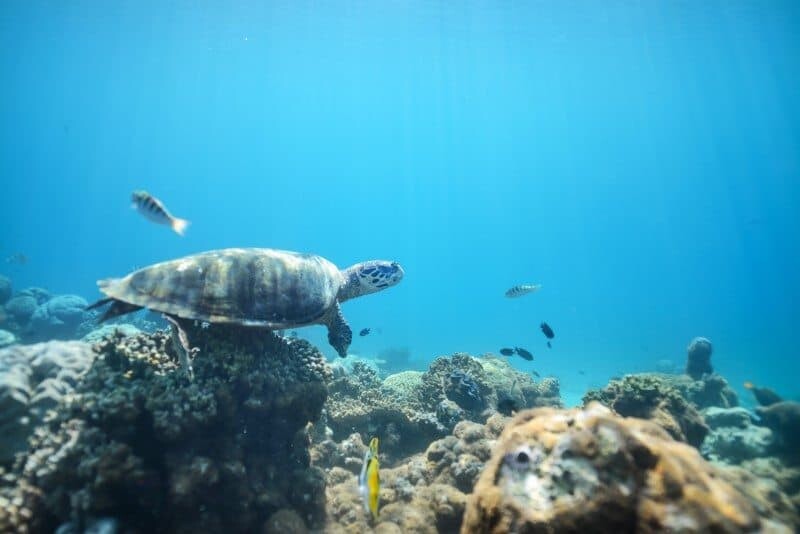 ---
#9 Bubbles Aren't Just For Kids
They're for big kids too! Using bubbles in your images can add an element of fun but also breathe a little life into them. When someone kicks their legs underwater they release bubbles that will float to the surface and bring movement into the image. Alternatively, if you're closer to the surface, flap your arms about to create your own bubbles to compose a more creative shot in the water.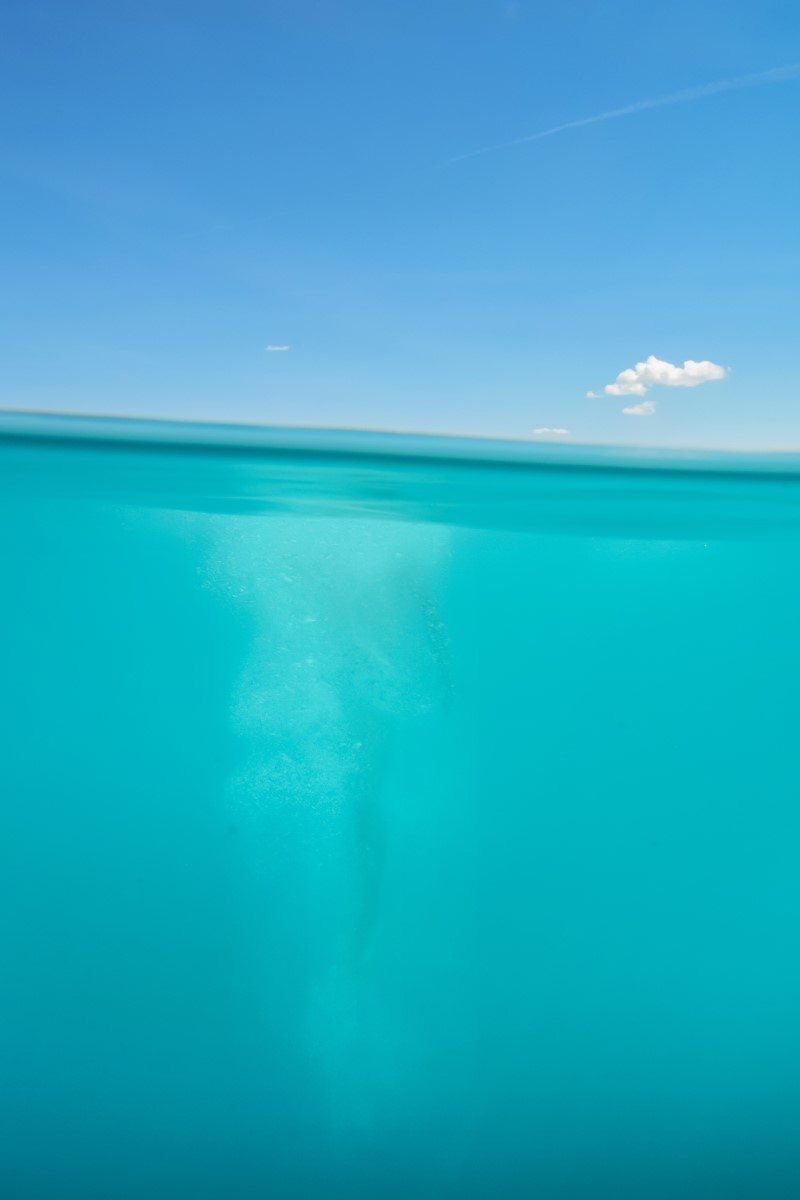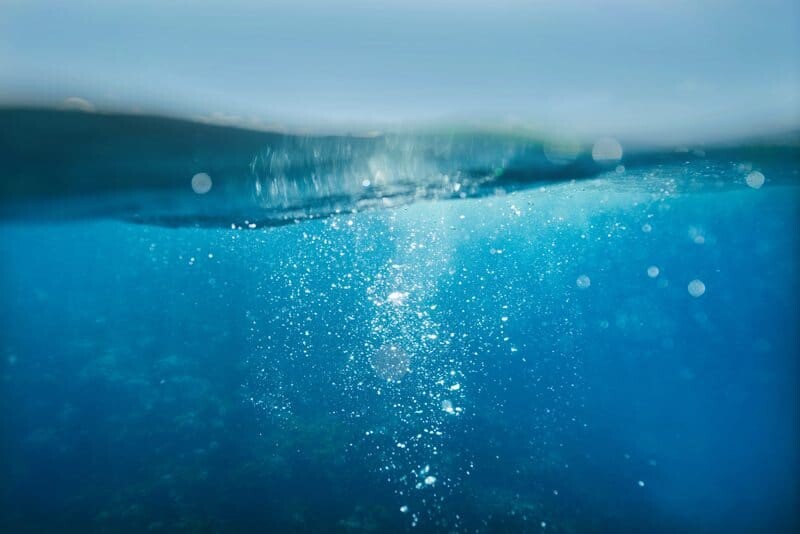 ---
#10 Allow for Movement
Because you are capturing the underwater environment, allowing for movement will give your photos a more ideal composition. Is the person swimming back up to the surface? Where is the fish going? Leaving enough space in the photo for the subject to continue the journey adds to the story. If you take a photo of someone underwater but they are about to hit the edge of the image, it can seem a little odd. Give the subject enough room to move and you'll find it in turn creates a great composition.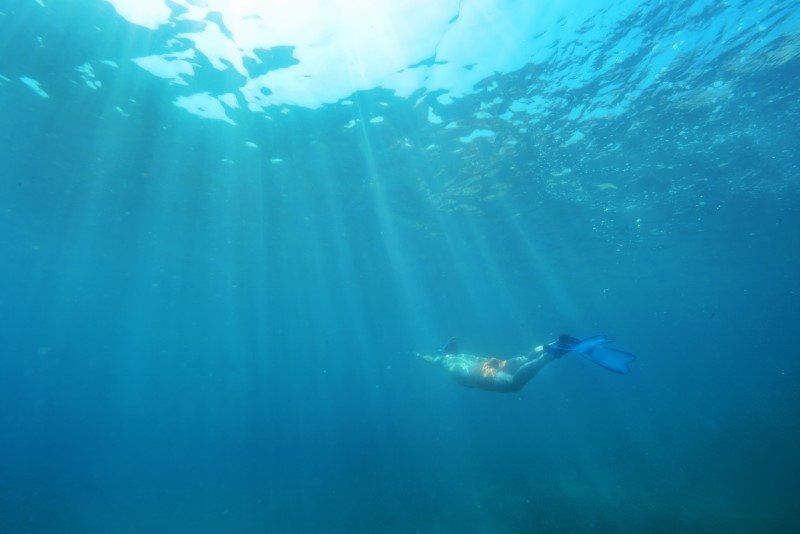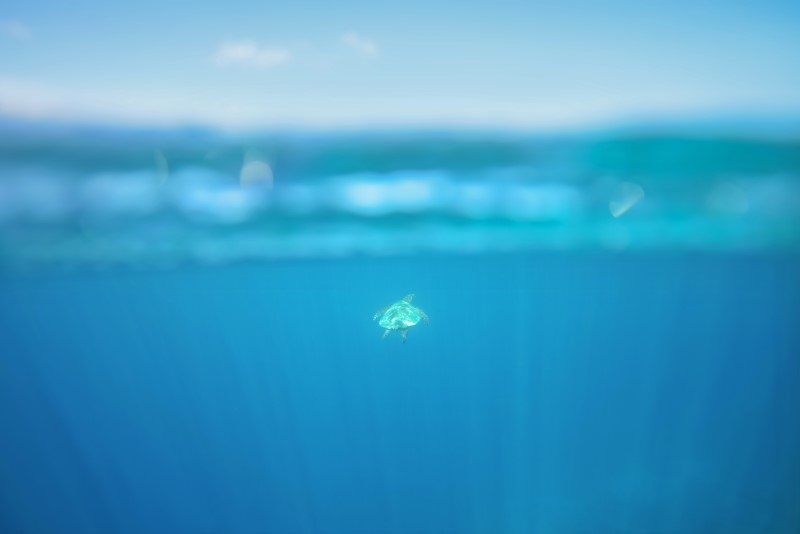 ---
If you've taken some great underwater photos be sure to share them on Instagram using the hashtag #thewanderinglens
And as always, if you have any questions at all feel free to leave a comment below or send me an email!
For the pinners out there, here is a photo for Pinterest…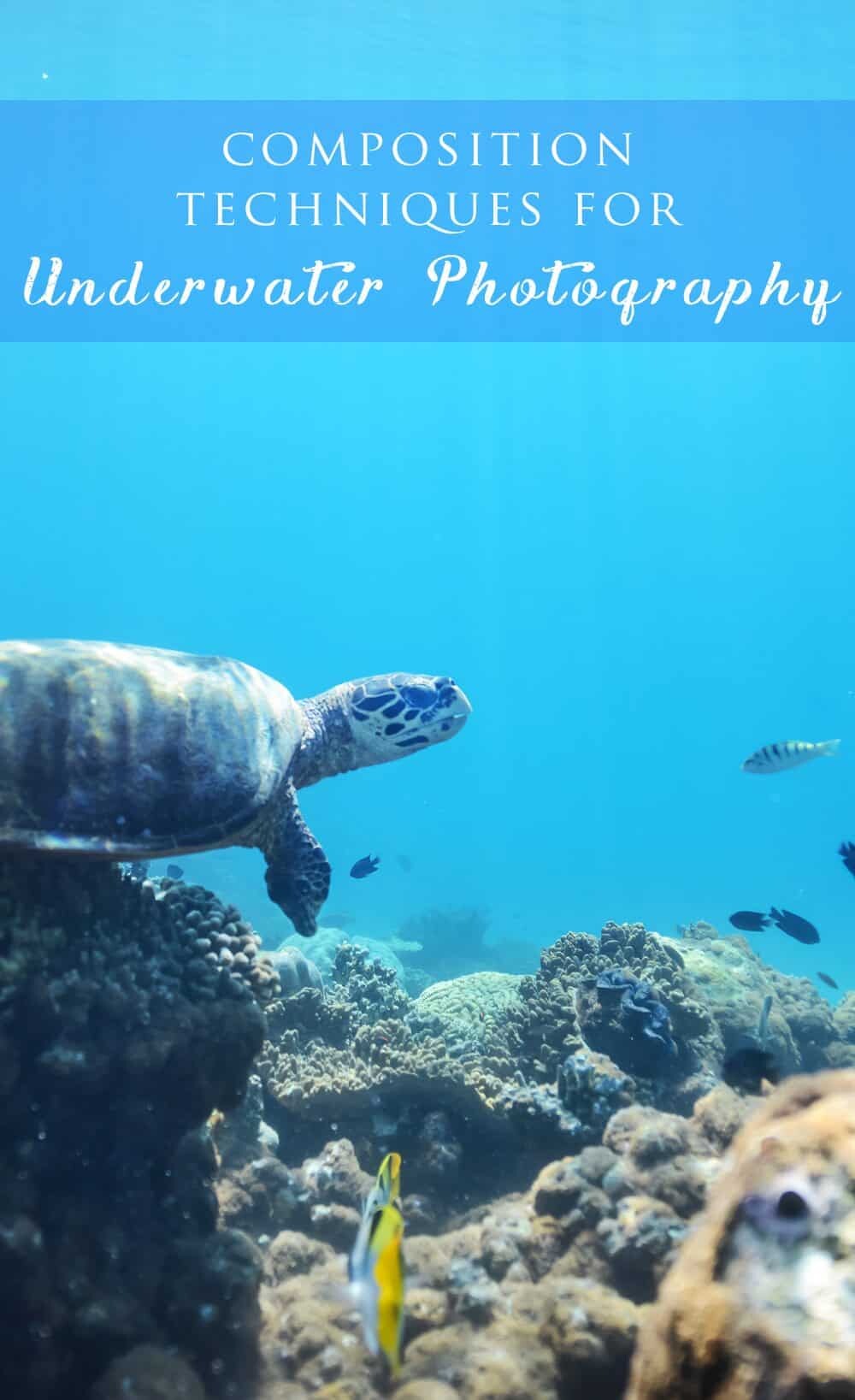 Photographer
at
The Wandering Lens
Lisa is the founder and photographer behind The Wandering Lens. As an Australian currently based in France she's never in one place for too long and is always looking for the next destination to photograph whether it be above or below the water. With 10+yrs as a professional photographer, all advice found on this site is from Lisa's personal experience on the road.
Latest posts by Lisa Michele Burns (see all)
If you like what you see, there's plenty more on social media... Follow Along!